Morocco
Dreaming of visiting Morocco?
If you're like me, you'll fall in love with the hazy evenings, echoing with call to prayer. You'll long for the bright gardens and crowded souks, where (in between dodging motorbikes) you peruse spices, nuts, intricate rugs, and pottery.
Morocco is a stunning country full of incredibly kind people – which you'll discover everywhere from hectic Marrakech, to the blue city of Chefchaouen, to even the sands of the Sahara Desert.
Travelers tend to rush through Morocco. But in my opinion, this country and its cities are best enjoyed through a lengthy visit. Give yourself time to savor lazy afternoons sipping mint tea, or slurping smoothies alongside locals. This way, you'll be able to look beyond the tourist tropes and hectic crowds, and enjoy a more Moroccan pace of life.
Many say that Morocco is a love-it-or-hate-it kind of place (I fall firmly in the love-it category). If you also want to love Morocco, my top tip is to do your best to avoid food poisoning, which is oftentimes the culprit of the hate-it category. Bring a filter water bottle and don't drink straight from the taps. Be wary of street food and meat, and you should be okay.
And of course, browse my blog posts below for the best tips so you can also fall in love with Morocco.
"Traveling – it leaves you speechless, then makes you a storyteller."
-Ibn Battua
So You're Considering Traveling in Morocco?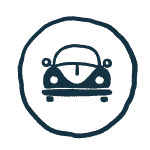 Transport
Plane, rental car, and public transport (ONCF trains and CTF buses).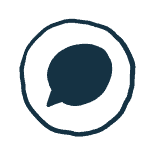 Language
Moroccan Arabic and French.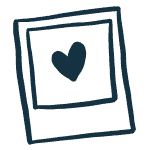 Morocco Bucket List