Oh hi, friends… long time no catch up, right?
I haven't written a monthly recap since way back in April of this year. That's the longest I've ever gone without writing monthly recaps since I started this blog in 2015!
What's up with that?
Let's just say it was a wild summer and one of the best of my life. Dan and I spent it traveling throughout Vietnam, Japan, and Indonesia… finishing out our nearly 2 years of full-time travel on a high note.
I also spent the summer working on a big technical project on this website, which meant I couldn't publish any new posts for a while. When I could start writing again, I wanted to catch up on my travel-related posts… which meant my monthly recaps fell by the wayside.
I'll do another post reviewing the incredible summer of 2023, but for the time being, let's take on something a bit more manageable: catching up on October!
Where was I in October?
Countries: UK, USA
Cities: Poole, England; Lansing and Grand Rapids, Michigan.
Flights: 1
Days on the road: 10
October on the blog…
While I haven't been writing my monthly recaps, I have been writing other blog posts! Check out some of my new ones below.
Check out my newest blog posts:
Plus many more! You can see all my recent blog posts here.
I'm hoping to finish my gluten free Japan series by early December – and then move on to more posts from Mexico, California, and Florida!
October adventured like…
I had a very rainy start to October in England. Having finished our summer of Asia travel, and then a September of friends' wedding-related Europe travel, Dan and I had a relatively lowkey few weeks in England. Mostly, we were super stressed and sorting out important post-travel life admin. Dan also sadly got very sick with a cold immediately after recovering some intense food poisoning that even put him in the hospital for a night in September. Suffice it to say, we didn't get to do any of the fun exploring we wanted to do during this time and were mostly in survival mode, lol.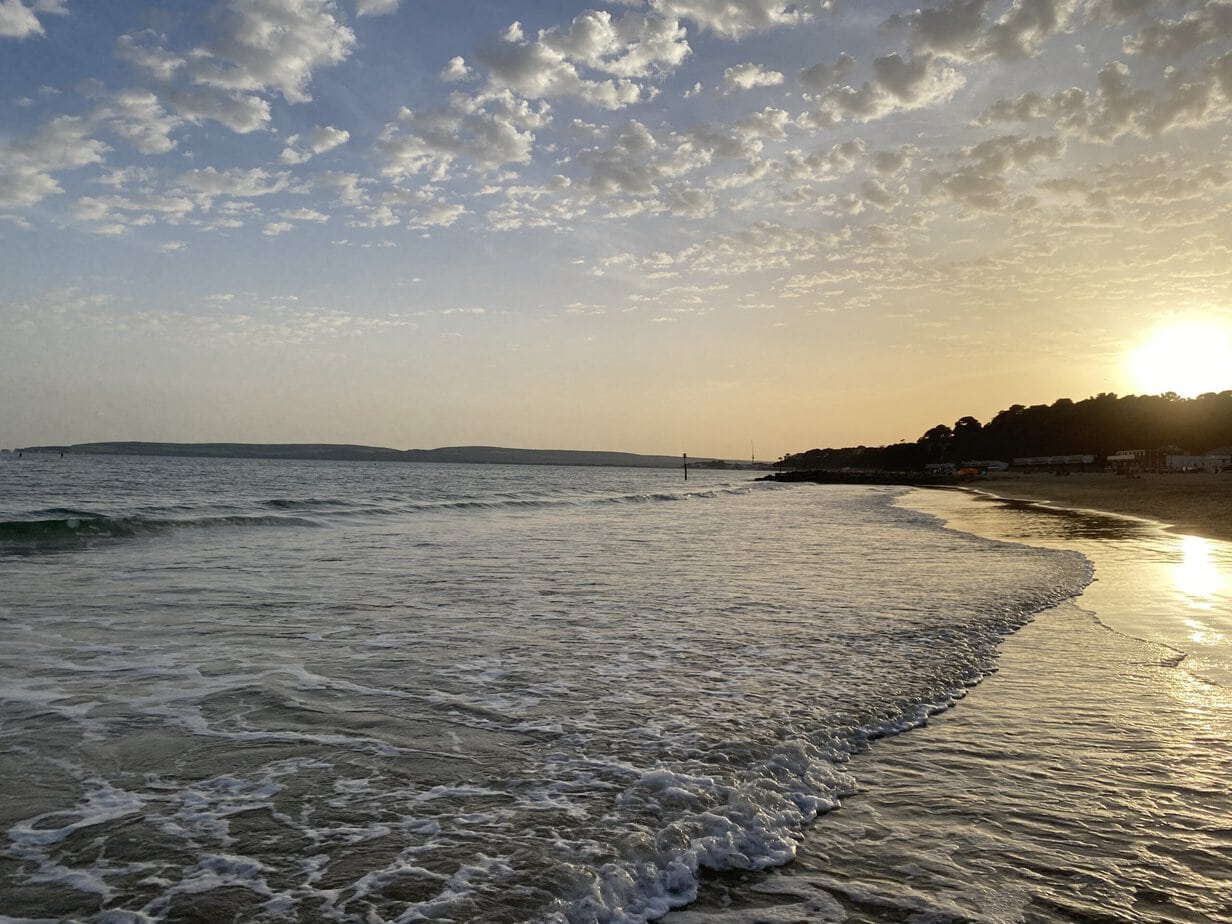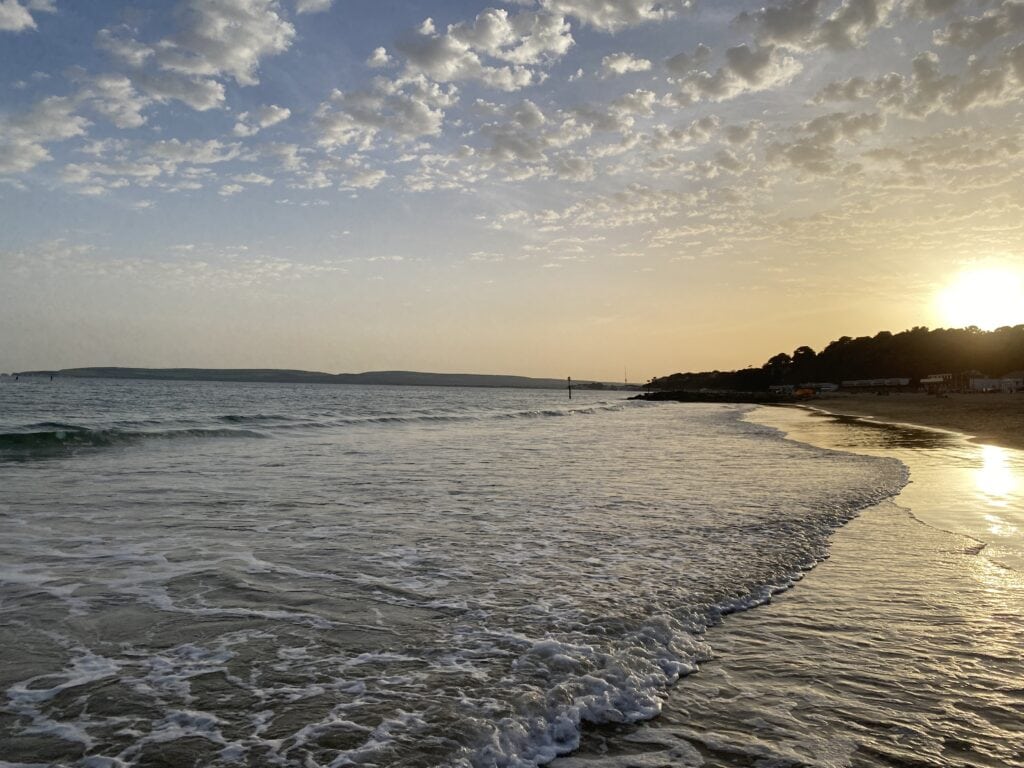 Dan and I celebrated our 10 year anniversary! I can't quite believe it either, but Dan and I first met a whole entire decade ago, during the October break while I was studying abroad at Exeter. We went out to pizza and cider in Poole (at The Stables – highly recommend for celiacs in England!) for a tiny celebration, before I flew back to Michigan on October 10th.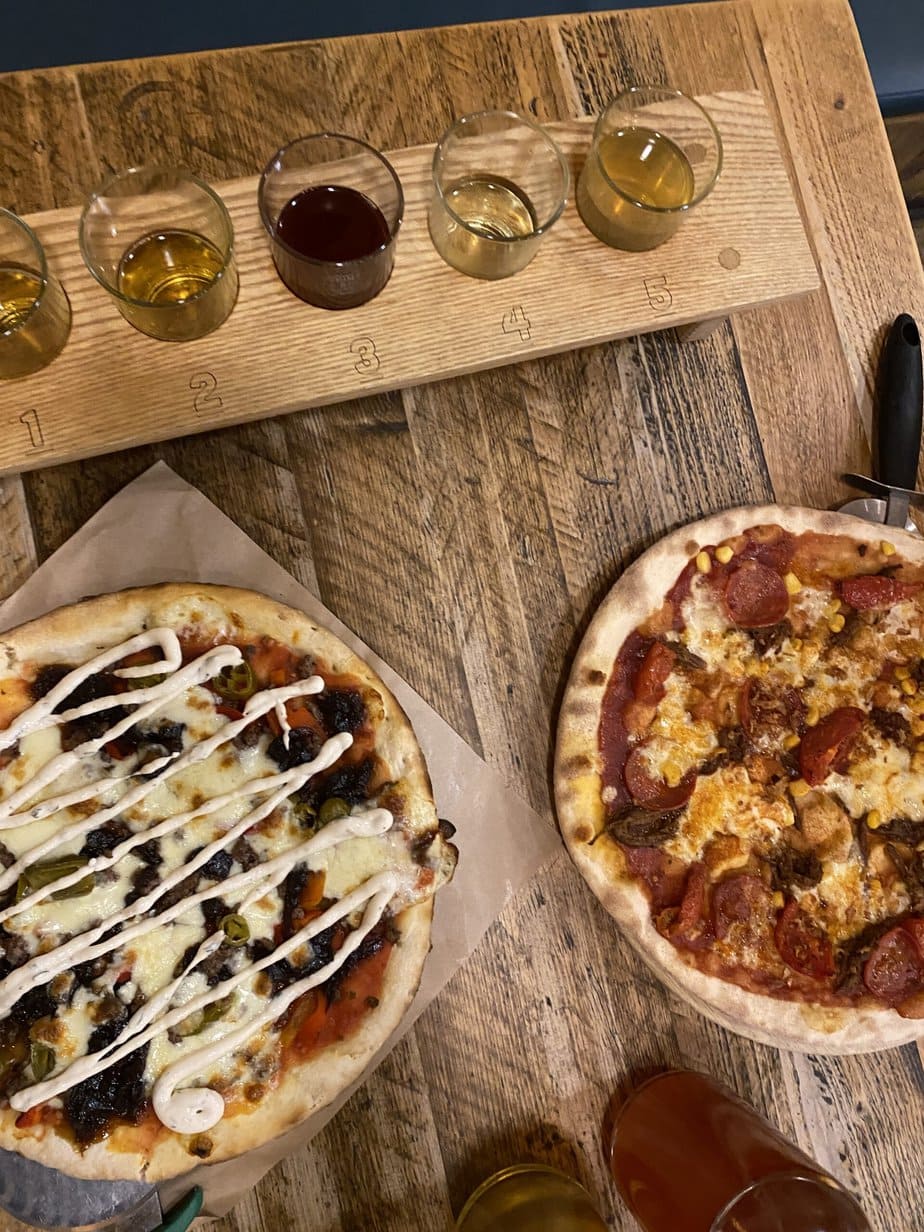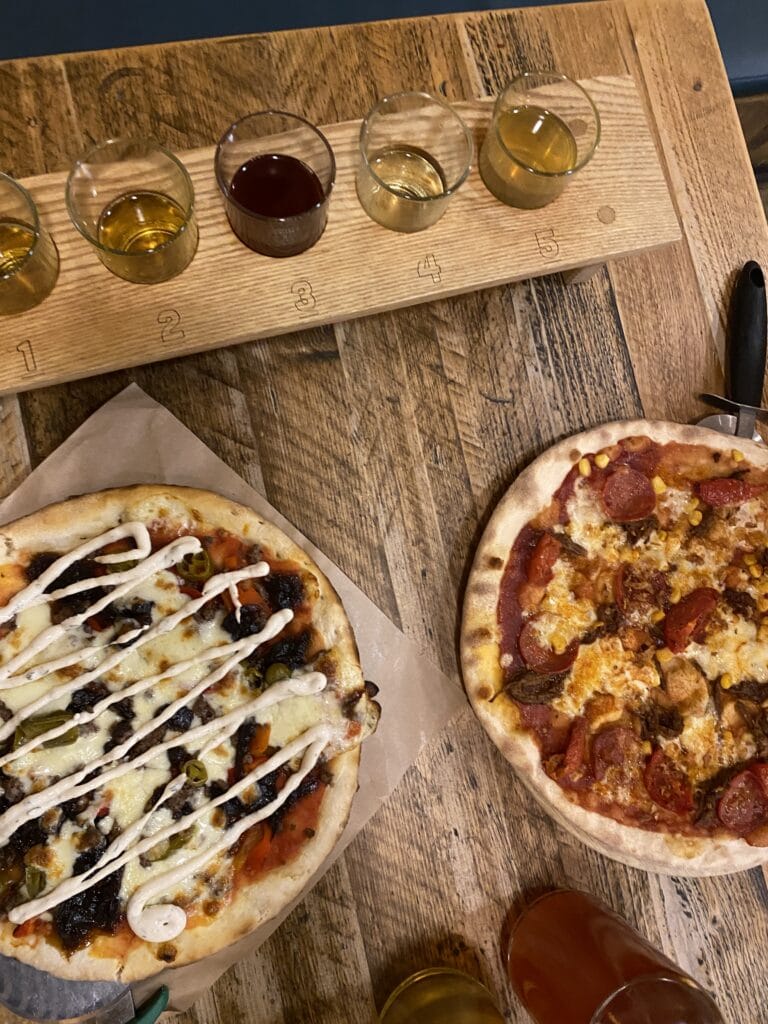 One of my Instagram reels went viral and I gained over 1,000 new followers. As you probably know if you're reading this post, I am pretty haphazard when it comes to my Instagram/social media in general. I enjoy it now and then, but I haven't found a way to be consistent with it. But, I do enjoy making the random reel now and then, and this reel about eating gluten free in Japan went viral with currently over 877,000 views!!! That was fun – and better yet, everyone in the comments has actually been nice. Shocking, lol.
I celebrated my 30th birthday! I had a pretty lowkey celebration with my parents, and my mom made a delicious gluten free cake. I was sad to not spend it with Dan but he surprised me with tickets to see the Harry Potter and the Cursed Child in London in March, so basically that means I get to celebrate my birthday again that day, right?!
Mostly I've felt really content and excited about entering my 30s. I have to say, I definitely felt more existential crisis when I turned 27 (entering the late 20s) than I did on my 30th birthday. I'm sure this was helped by pretty much ALL my friends turning 30 before me. My 30th year is also set to be incredibly exciting – with our wedding and more fun stuff I will announce soon. I do have to say that I still feel like I'm in my 20s, and I think this was heightened by the pandemic stealing a couple of "normal" years of my 20s, and then our full-time travel era just being a time warp in itself. I keep watching Tiktoks that mention people being in their 20s and I'm like, "me too!" and then being like "oh wait…" haha, did this happen to anyone else?!
My friends threw me the spooky bachelorette party of my dreams!! Over Halloween weekend, I had a hybrid birthday-bachelorette party in a GORGEOUS reconverted barn/alpaca farm, with 8 of my closest stateside friends. This is the Airbnb we stayed in for anyone curious. I'm going to write a separate post ALL about this weekend because it was one of the most joy-inducing core memories of my life. Literally hats off to my two maids of honor, Julia and Mary, for their excellent party planning skills and incredible generosity. Okay, stay tuned for the separate blog post with all the details!!
I am officially a member of the Fourth Wing fandom. Have you heard of Fourth Wing by Rebecca Yarros? It's a fantasy/romance book with dragons, a war college, etc. that got super popular on "Booktok." I got the book for my birthday and devoured it in a few days. Much to my delight, the sequel, Iron Flame, just came out so I immediately pre-ordered that and have now read it too! Anyone else a Fourth Wing fan?!
October blogging income report and update…
My little blog/writing business has been chugging along in the background throughout the summer and into October. As usual, here's what the blog stats and income looked like for this past month.
October 2023 blogging income
Sessions: 77,389
Pageviews: 87,162
Here's how my income broke down in October:
Advertising: $1,561.83
Freelance Writing: $1,200
Affiliates: $377.90
Total: $3,139.73
Note: This is my gross income, before expenses and taxes.
I'm really happy with how I've been able to maintain my business throughout our travels, but now it's time to build it up a bit more. It's mostly going to be a mental shift, but as we get into the winter I'm going to transition from having my business on autopilot to taking it more seriously as my "full time job" – wish me luck! And stay tuned for my future monthly income reports that hopefully reflect that choice LOL.
Upcoming in November…
I'm writing this halfway through November, so I can already tell you that this month has been pretty chill. I've been enjoying some family time back in Michigan, and am looking forward to Thanksgiving festivities and a week in Florida visiting family at the end of the month.
Wedding planning is also chugging along. We just have a couple more vendors to hire and I think once that's done I'll have a big sigh of relief. Currently, we're debating the pros and cons of having a photo booth, so if you have thoughts on that let me know in the comments!
Of course, I have some really exciting news to share with all of you regarding next ~life steps~ and what the world holds for me post-long term travel, but please bear with me as I will write a separate post all about that!!
How have you all been?!