Gluten Free Norway: A Guide to Gluten Free Oslo, Stavanger, Bergen and More
Norway was the first country I visited in northern Europe and I didn't know what to expect. I was so pleasantly surprised to see how much gluten free food and celiac disease awareness there is in Norway. Most cafés and stores offer gluten free options without much searching! In my experience, gluten free Norway travel was pretty pain free (for my stomach, my wallet not so much).
I visited Norway on a budget, and was luckily able to save some money by staying with Norwegian friends in Oslo and Stavanger. Still, I was wary of dropping my entire budget on gluten free meals. After all, Norway is a notoriously expensive country. But it's possible to eat gluten free in Norway, within a budget! Keeping that in mind, my gluten free Norway guide includes options for all budgets, as well as grocery stores and more ways you can save money.
Gluten free Norway travel doesn't need to be difficult or (too) expensive. In this guide, I'll cover:
A Norwegian translation card
Common phrases to know
Tradition Norwegian dishes that are naturally gluten free
Gluten free Oslo
Gluten free Stavanger
Gluten free Bergen
And more!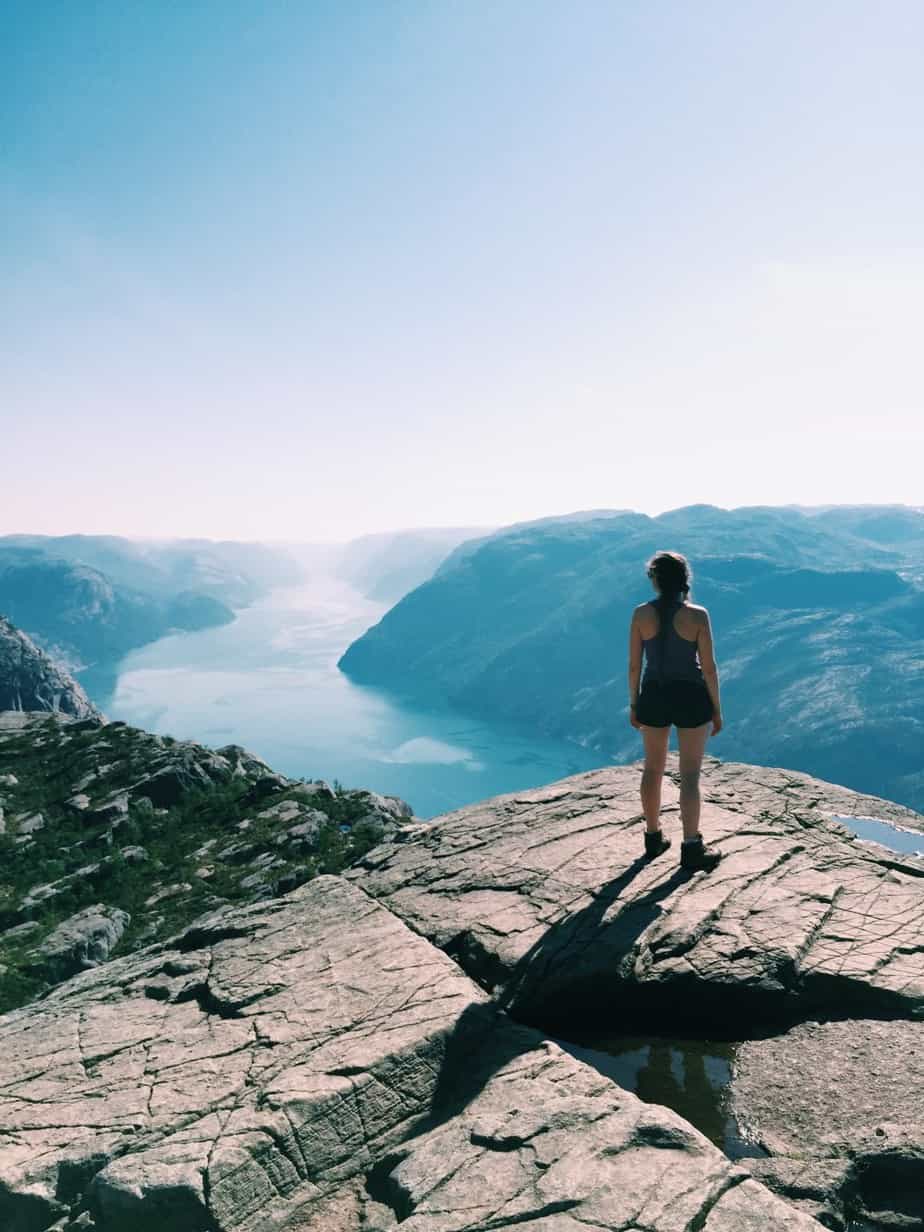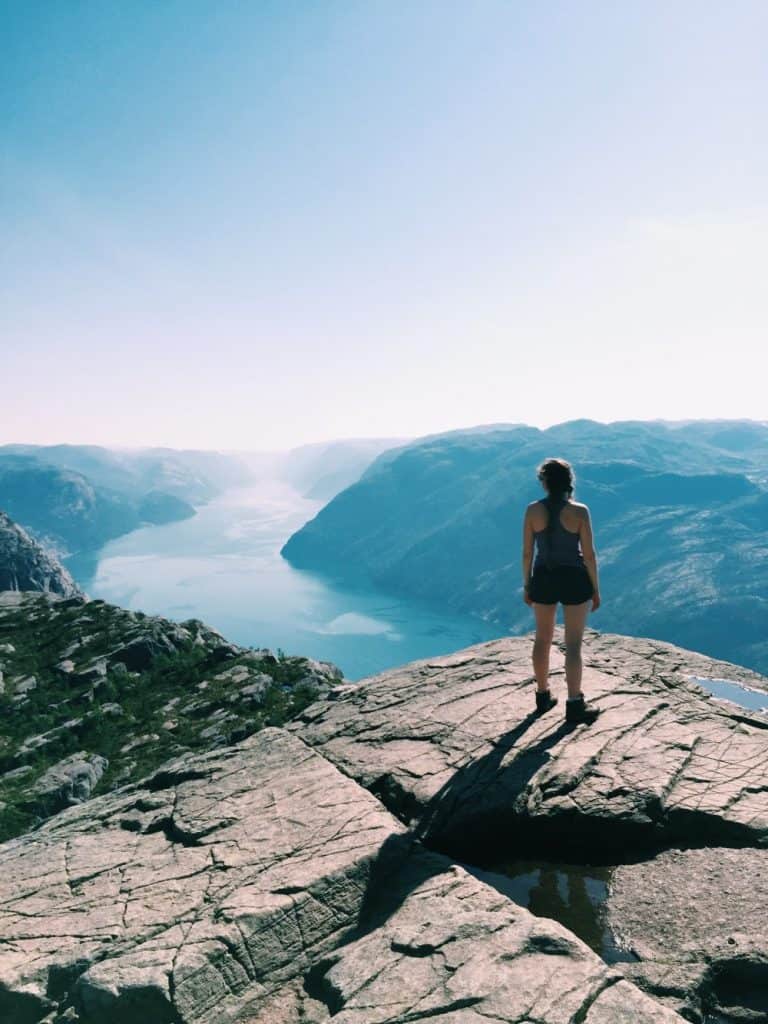 A gluten free translation card for Norway
People in Norway speak Norwegian, obviously. Many people are also fluent in English, especially in major cities like Oslo (although this becomes less true as you visit smaller cities and towns). As a tourist, you can get by without speaking any Norwegian. As a celiac… not so much.
When I was in Norway, I was lucky to be traveling with Norwegian friends who spoke on my behalf to wait staff. I was so grateful to them as, even though there is a lot of awareness in Norway, my limited Norwegian meant it was difficult to have my normal conversations about cross contact.
Chances are, you won't be traveling with a Norwegian friend/personal translator. Don't worry, though! For communicating in Norwegian, I highly recommend this translation card by Select Wisely. You can buy it online (for the price of a beer in Norway) and download it to your phone.
I love this translation card because not only does it say we can't eat gluten, but it includes littler known culprits such as soy sauce, gravy, and more. Click the image below to read more about the Norwegian translation card.
Gluten free in Norwegian: Common phrases to know
I 100% recommend traveling with a gluten free translation card when you're in Norway. However, it is also useful to have a basic knowledge of Norwegian. This can come in handy when reading ingredients, menus, signs outside restaurants, or speaking to wait staff.
Celiac in Norwegian = cøliaki
Gluten free in Norwegian = Glutenfri
Gluten = Gluten
Wheat / Wheat flour = Hvete / Hvetemel
Is this gluten free? = er dette glutenfritt?
Norway also has its own celiac disease association, which can be a useful resource for travelers with either celiac or gluten intolerance. You might find it interesting that a lot of the world's most cutting edge gluten research is done in Norway. It was actually a Norwegian scientist who discovered the celiac genes! So, you're in pretty safe hands in Norway 🙂
Traditional Norwegian dishes to AVOID
I always love trying the traditional cuisine when I travel. This is a bit challenging in Norway as there are many opportunities for gluten to hide in their cuisine! Here are some dishes that you should almost certainly avoid.
Kjøttkaker: Kind of like a Norwegian meatball, and almost never gluten free. If there isn't flour in the meatball itself, there's flour in the gravy.
Raspeballer: Instead of a meatball, this is a mashed potato ball. Wheat flour is used as a binder so it's not gluten free.
Lefse: A sweet flatbread, made of wheat flour.
Svele: These look like pancakes but instead of a breakfast food, they're eaten as a sweet snack. They're made of wheat flour so not gluten free.
Fiskesuppe: A traditional fish soup, usually thickened with flour. Use your translation card to check as there is a chance this could be gluten free.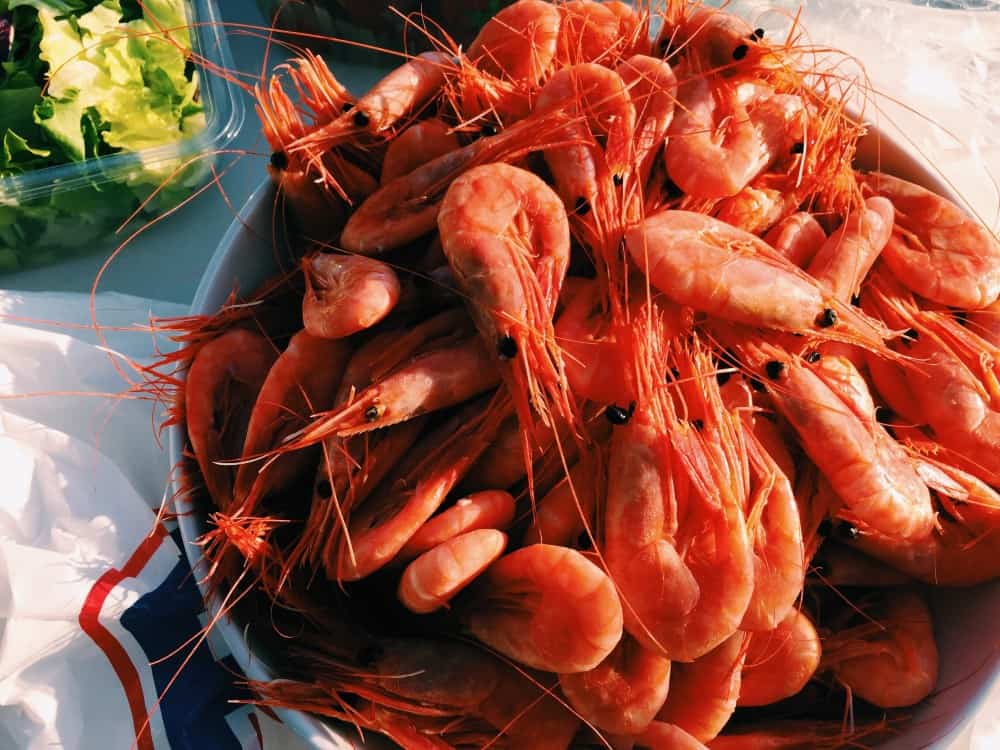 Gluten free Norway restaurants
In the following sections, we're going to take a little tour of Norway! I'm sharing the best gluten free restaurants throughout Norway, in cities like:
And more. I've either tried these restaurants myself, been recommended them by celiacs, or researched them.
When looking for gluten free restaurants in Norway, one amazing tool is the Norwegian Celiac Foundation (NCF) that I mentioned earlier. The NCF has personally quality assessed a variety of restaurants across the country. You can see all the NCF-accredited restaurants in Norway here. Below, I'll note which restaurants are NCF certified. You should also be on the lookout for the NCF logo, which means that restaurant has gluten free options and celiac safe protocol: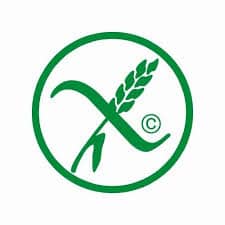 Gluten free Oslo
If you're traveling in Norway, chances are you'll make your way through Oslo at some point. Oslo is the country's capital, and home of its biggest airport. I loved exploring Oslo in the summer. It was extra special seeing it with my Norwegian friends Kristina and Lene who obviously had all the insider tips.
My first full day we walked all across the city, seeing everything from Vigeland Sculpture Park to Akker Brygge harbor to the Opera House roof to even grilling in the park. Check out the walking route we took for a perfect day in Oslo. I also explored the outskirts of Oslo, finding hidden gems like a garden colony (the cutest place in Oslo!), Oscarshall castle, stunning viewpoints and more.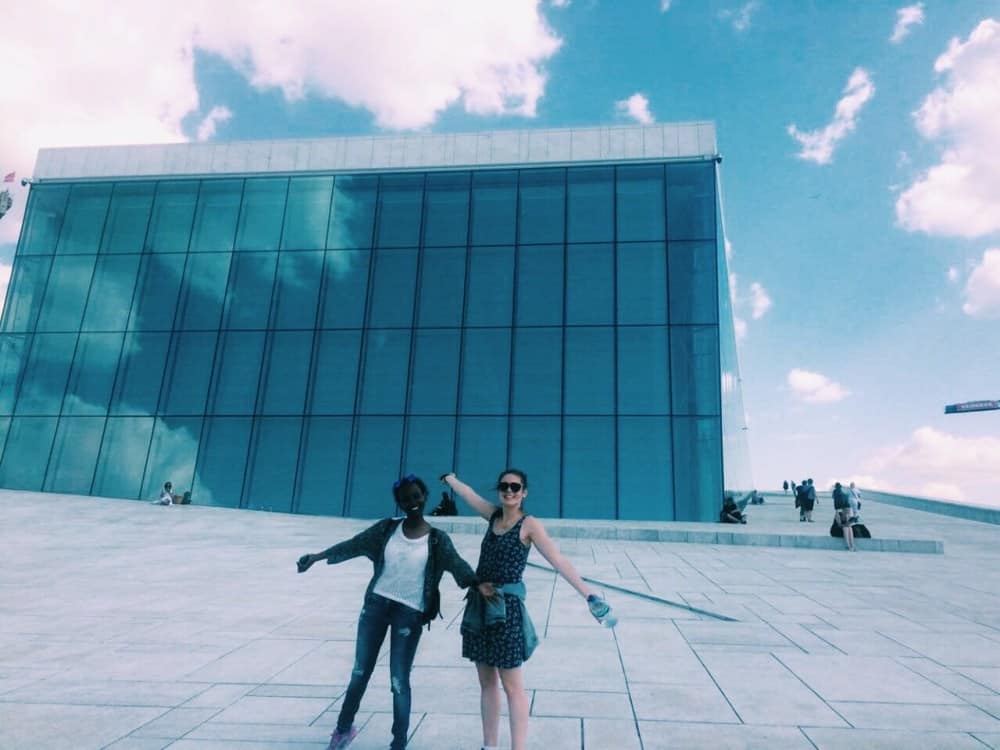 But where are the best gluten free spots in Oslo?
hos Thea | Oslo
hos Thea is arguably one of the nicest gluten free Oslo restaurants. It's elegant and upscale, and has plenty of gluten free options including fresh baked gluten free bread. Better yet, it is accredited by the NCF as being celiac safe.
hos Thea // Gabels gate 11, 

Oslo 0272, 

Norway
Wallmans | Oslo
Wallmans is not just a restaurant… it's a show. Enjoy your meal and a performance at the same time. This might sound like a hectic environment to be ordering gluten free food in, but luckily Wallmans is NCF accredited. Just tell them you're celiac or gluten intolerant and they'll know what to do!
Wallmans // Moelleparken 6, 

Oslo 0459, 

Norway
Habsak | Oslo
Habsak (formerly called Kasbah when we visited) is a meze (small dish) style Middle Eastern restaurant in a central  neighborhood of Oslo. They have gluten free bread and list allergens. I ordered a mixed platter of hummus and eggplant dip with gluten free bread. It was very affordable and so yummy!
Habsak // Kingos gate 1B, Oslo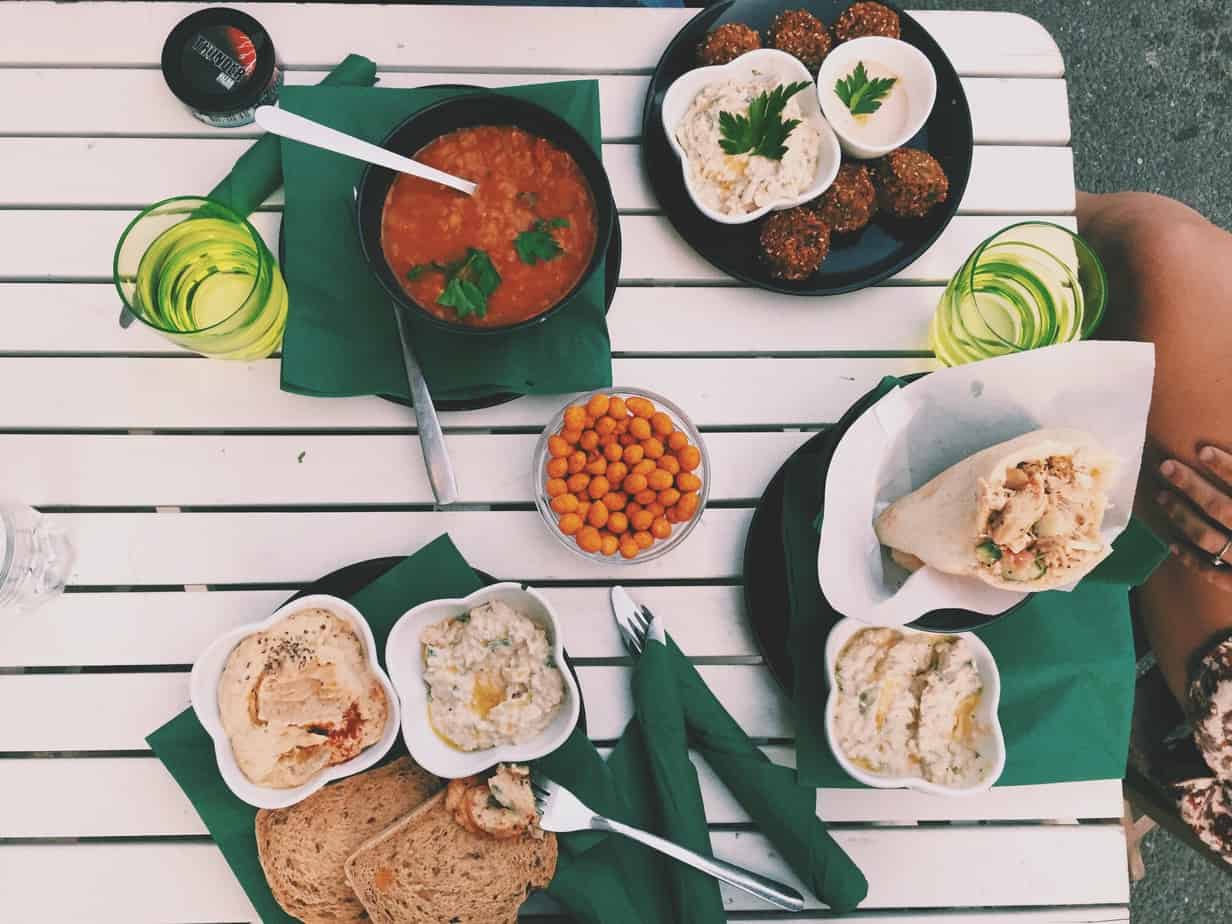 Olivia | Oslo + Other Cities
Olivia is a chain Italian restaurant in Norway, with a few central locations in Oslo (near Akker Brygge, the harbor). The chain is accredited by NCF as having celiac safe preparation processes! Yay! Here, you can order gluten free pizza and pasta (including lasagna!).
Peppes Pizza | Oslo + Other Cities
Peppes Pizza is another chain restaurant with locations in Oslo and across Norway. Like Olivia, it is accredited by NCF and has celiac safe protocol to prevent cross contact. You can order gluten free pizza here.
Harald's Vaffel | Oslo
Gluten free Norwegian waffles, anyone?! Yes please! Harald's Vaffel serves gluten free waffles made on a dedicated gluten free waffle iron. It's a shared environment so be sure to use your translation card and make sure they're aware of your cross contact needs. I'm so sad this wasn't open during my trip to Oslo, but would be my first stop on a return visit.
Harald's Vaffel // Olaf Ryes Plass 3, 

Oslo 0552, 

Norway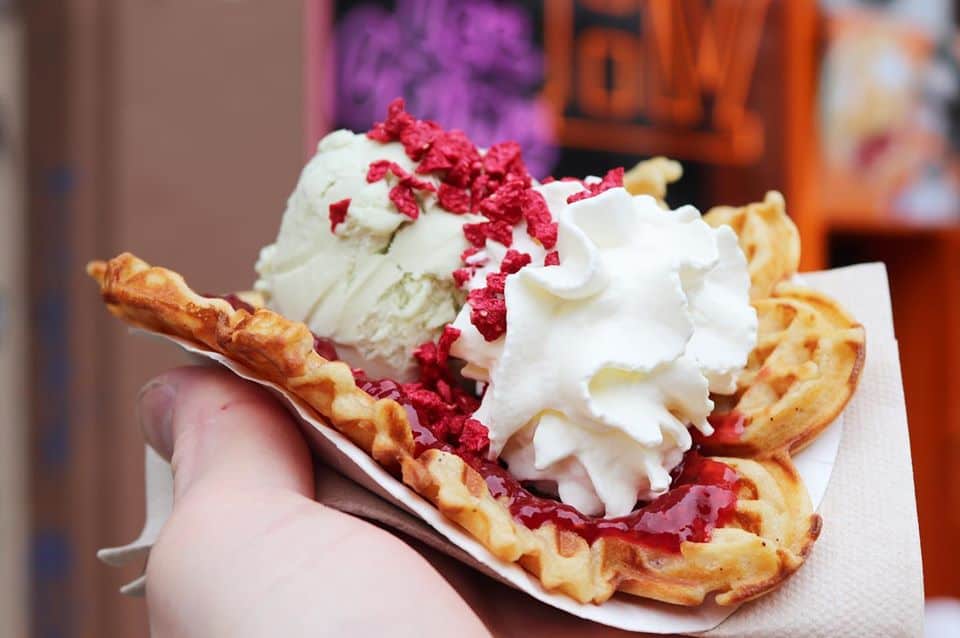 Krishna's Cuisine | Oslo
Krishna's Cuisine is a vegetarian restaurant in Oslo specializing in Indian food. It's a casual place with very affordable prices. Most dishes are gluten free, and the restaurant is accredited by NCF.
Krishna's Cuisine // Kirkeveien 59 B, 

Oslo 0364, 

Norway
Fragrance of the Heart Coffee | Oslo
Fragrance of the Heart Coffee is a cute little cafe in Oslo. They aren't 100% gluten free, but they do specialize in gluten free and vegan meals and baked goods. There are always some gluten free desserts on offer!
Fragrance of the Heart Coffee // Fridtjof Nansens Plass 2, 

Oslo 0160, 

Norway
McDonald's | Oslo + Other Cities
I think I hit the jackpot with this one! After Italy, Norway was only the second country I had gluten free McDonald's in (I've since also had it in Hungary, Netherlands, Spain, and Portugal)! I took advantage of this rare opportunity and happily munched away on some gluten free McDonald's on my cross country train journey from Oslo to Stavanger. It was very tasty and much better than I remember USA McDonald's to be (they use local Norwegian beef). At 90NOK for a meal this is about £8… Very cheap for Norway but not so much for McDonalds in the rest of the world!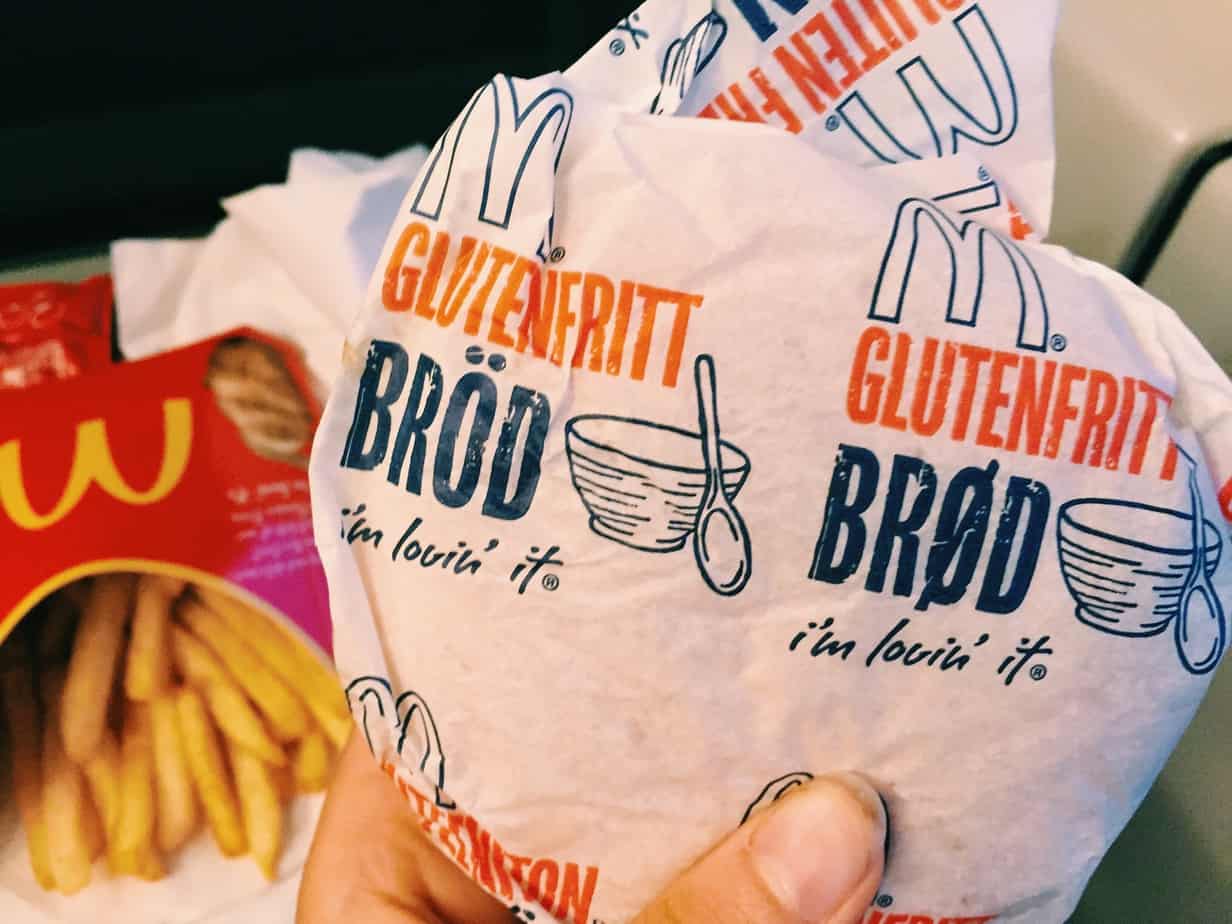 Baker Hansen | Oslo
Baker Hansen is a chain of bakeries within Oslo. They serve gluten free bread and cakes prepared, according to them, in a celiac safe way. Personally I tend to be a bit wary of bakeries that are shared environments (having had a few friends who work in bakeries warn me that 'gluten free' baked goods can't really be gluten free in that environment). I haven't eaten here myself but it does have good reviews so might be worth checking out! Let me know in the comments if you do.
Multiple locations in Oslo
Grocery shops in Oslo 
Due to being on a budget, I cooked some of my own meals in Oslo. Every grocery store has gluten free options but Meny, Rema 1000, and Joker have the most. A lot of these grocery stores also have salad bars, which make for a cheap and easy lunch.
One of my favorite meals we had in Oslo was actually grilling in the park! We picked up some burgers, potato salad, Schar gluten free buns, chips, and strawberries from the grocery store, and got a disposable grill for a very cheap 20NOK. On a sunny summer day in Oslo it smells like smoky yumminess as everyone heads to the local park after work for a grill!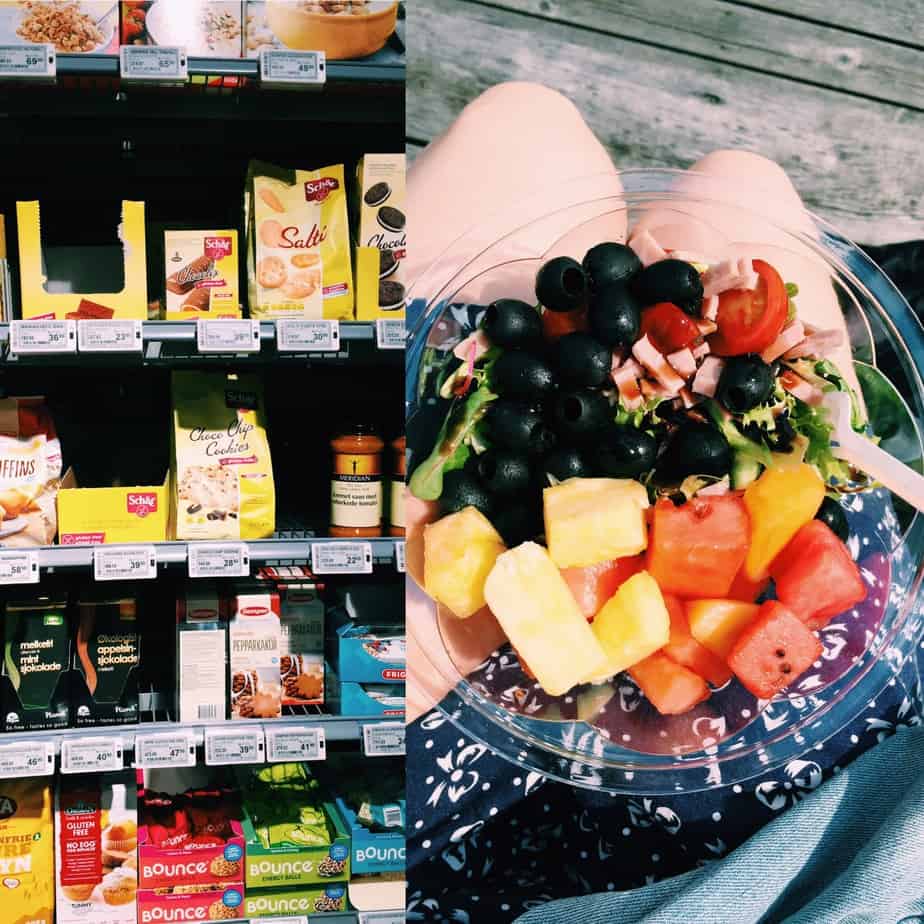 Gluten free Stavanger
From Oslo, I hopped on an overnight train (gluten free McDonald's in hand). It took about eight hours but I arrived in Stavanger, a city on Norway's west coast, on a sunny summer morning. I came to Stavanger to visit my friend, Maria, who's from here. I didn't know much about Stavanger but I quickly fell in love with it – don't get me wrong, I loved Oslo, but Stavanger was more my scene.
Stavanger is a small city with old houses, a beautiful harbor, and easy access to hiking. It's your base for the infamous Pulpit Rock hike. This is the hike that, well, made me fall in love with hiking all over again. We also spent a few days in a Norwegian mountain cabin near Stavanger, eating prawns on (gluten free) toast, drinking champagne, and hopping between the indoor sauna and the outdoor hot tub, under a night sky sprinkled with stars.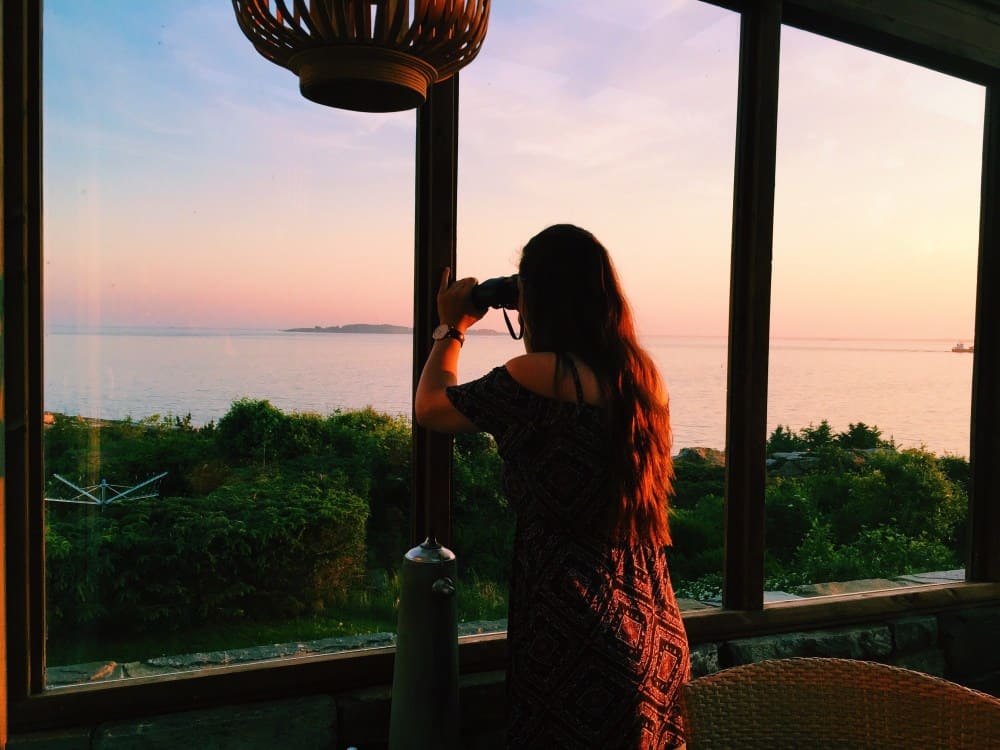 Døgnvill Burger | Stavanger
Døgnvill Burger is a celiac safe restaurant that serves burgers on a gluten free bun. Even better – there is a dedicated gluten free fryer. French fries, please!
Døgnvill Burger // Skagen 13, 4006 Stavanger, Norway 4006
Joker Brustadbua | Stavanger
Joker Brustadbua is a shop in Stavanger that has an attached bakery/cafe. It is always stocked with a ton of gluten free options which they prepare in a dedicated space. You can even get some of the traditional Norwegian pastries here.
Joker Brustadbua // Ullandhaugveien 75A 4021 Stavanger, Norway
Coffeeberry | Stavanger
Coffeeberry is the coziest little independent coffee shop, located in Stavanger city center. I spent basically an entire day here – I arrived early in the morning on an overnight train, and then spent the working day hanging out here until my local friend Maria was out of work! So basically, I was really lucky that they carried gluten free options! I had a gluten free blueberry muffin that was amazing.
Coffeeberry // Klubbgata 3, Stavanger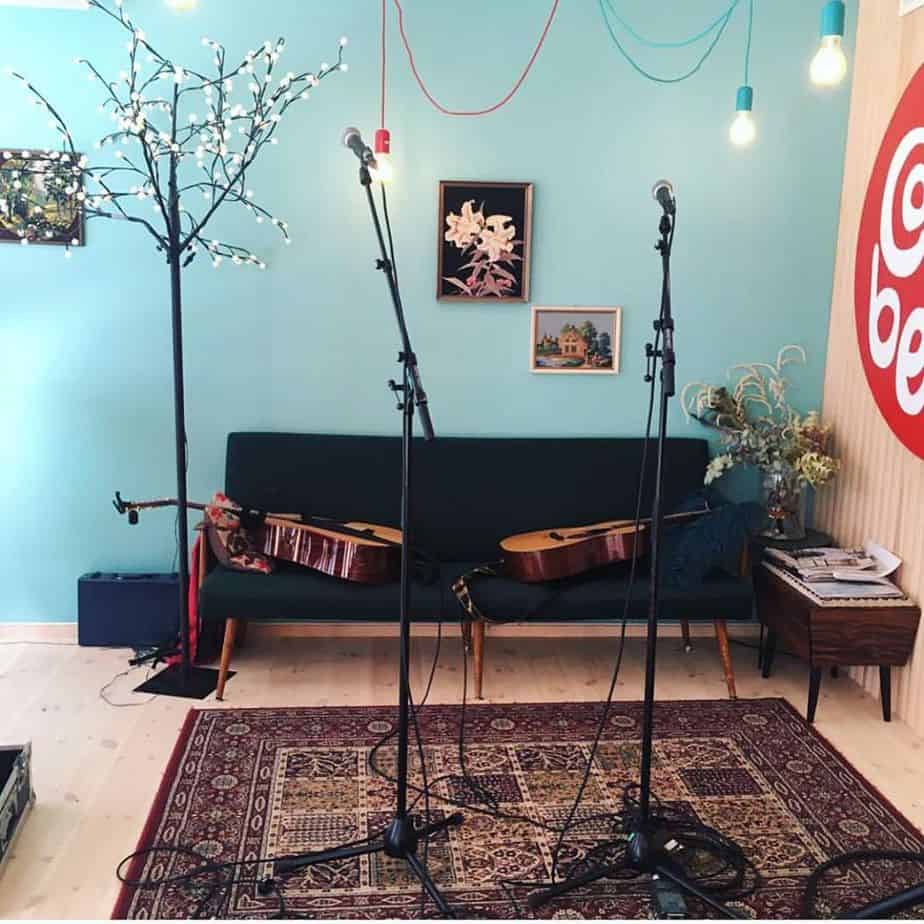 Gluten free Bergen
Bergen is meant to be one of the most stunning cities in Norway. I was really sad there was no direct public transit route from Stavanger to Bergen, which meant I didn't get to visit it on this trip. One of my travel dreams is to return to Norway and take the Flam railway to Bergen, a route which is famous as being one of the world's most picturesque train journeys.
I haven't been to any of these restaurants, but I thought I would do some research and share with you some restaurants in Bergen that cater to gluten free. If you get a chance to go to Bergen, please comment below and let me know your favorites!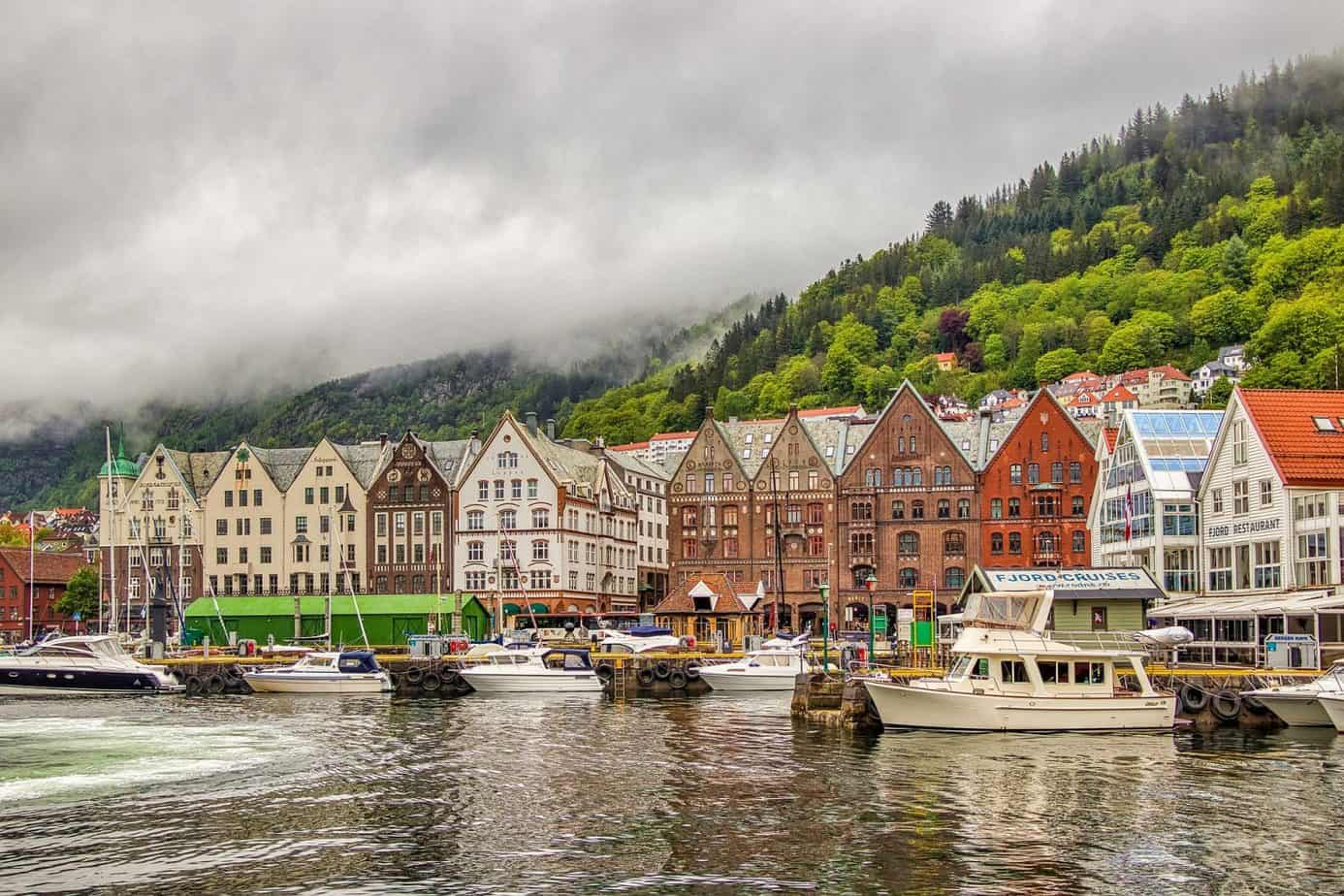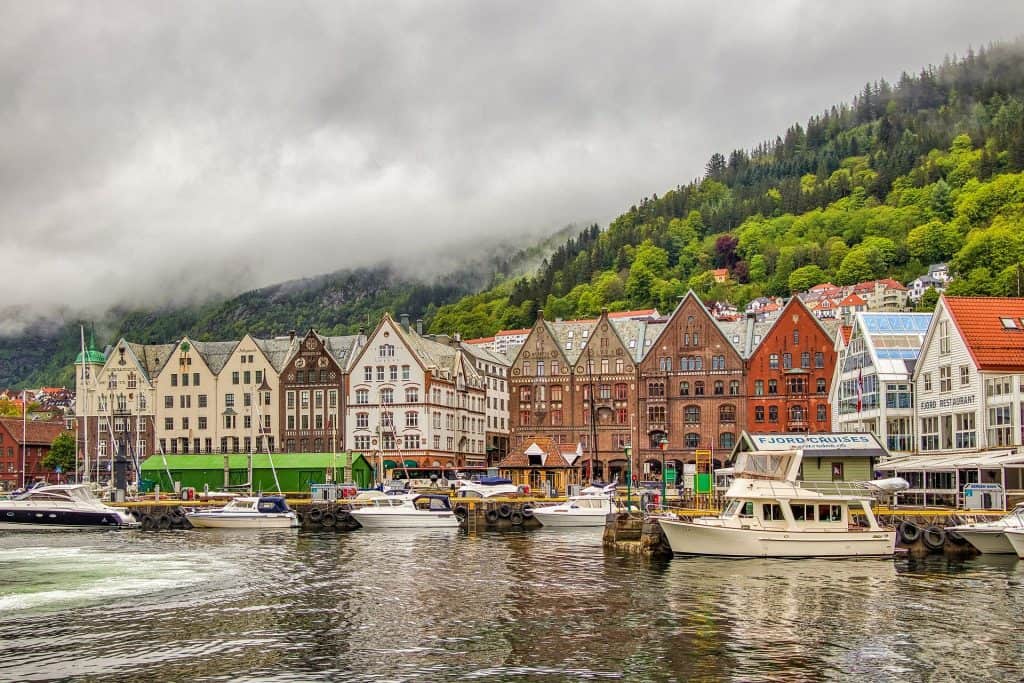 Kafé Spesial | Bergen
Kafé Spesial in Bergen serves gluten free pizza, pasta, bread, and more. It is a shared facility but the staff are trained in celiac disease. The pizza is prepared in a separate area of the oven and steps are taken to prevent cross contact.
Kafé Spesial //

Christies gate 13, 5015 Bergen, Norway 5015
Bryggeloftet & Stuene | Bergen
Bryggeloftet & Stuene is a NCF accredited restaurant in Bergen. It's located by the harbor and known as serving some of the best seafood in the whole city. They even have gluten free bread!
Bryggeloftet & Stuene // Bryggen 11, 

Bergen 5003, 

Norway
Pingvinen | Bergen
Pingvinen is a seafood restaurant in Bergen that is highly rated among gluten free travelers! This seems to be the place to go if you want to try Norwegian traditional dishes, but gluten free.
Pingvinen // Vaskerelven 14, 

Bergen 5014, 

Norway
Olivia | Bergen + Other Cities
Remember Olivia, from Oslo? This Italian chain restaurant also has a location in Bergen. You can order gluten free pizza or pasta and not worry about cross contact, as the restaurant is accredited by the NCF.
Olivia // Torget 3 

Zachariasbryggen

, 

Bergen 5014, 

Norway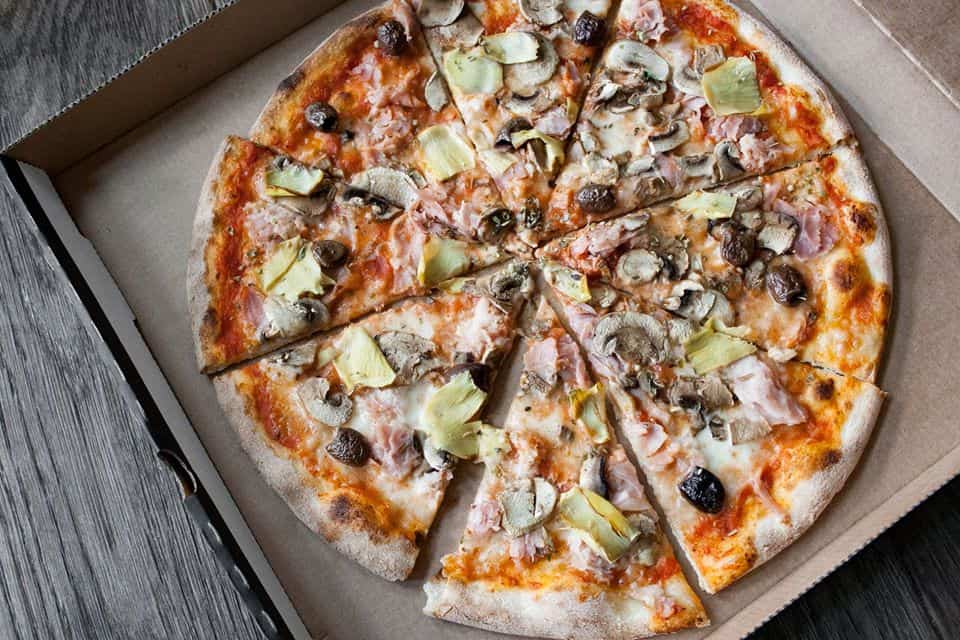 More gluten free restaurants in Norway
There are so many other cities to visit in Norway! In the south, there's coastal Kristiansand. In the center there's Lillehammer. Further up in the north there's Trondheim, and Tromso at the tippy top. To get some Nordic inspiration for your trip planning, check out my blogging friend Van's blog. She is a German expat who has been living in Norway for years now.
To find gluten free restaurants in these cities, I recommend using the NCF's interactive gluten free map. Just zoom in on the area you hope to visit, and you'll find the NCF accredited restaurants in that area.
Remember, there are some NCF accredited chain restaurants you can find all across Norway: Olivia's, Peppe's Pizza, and of course who could forget McDonald's?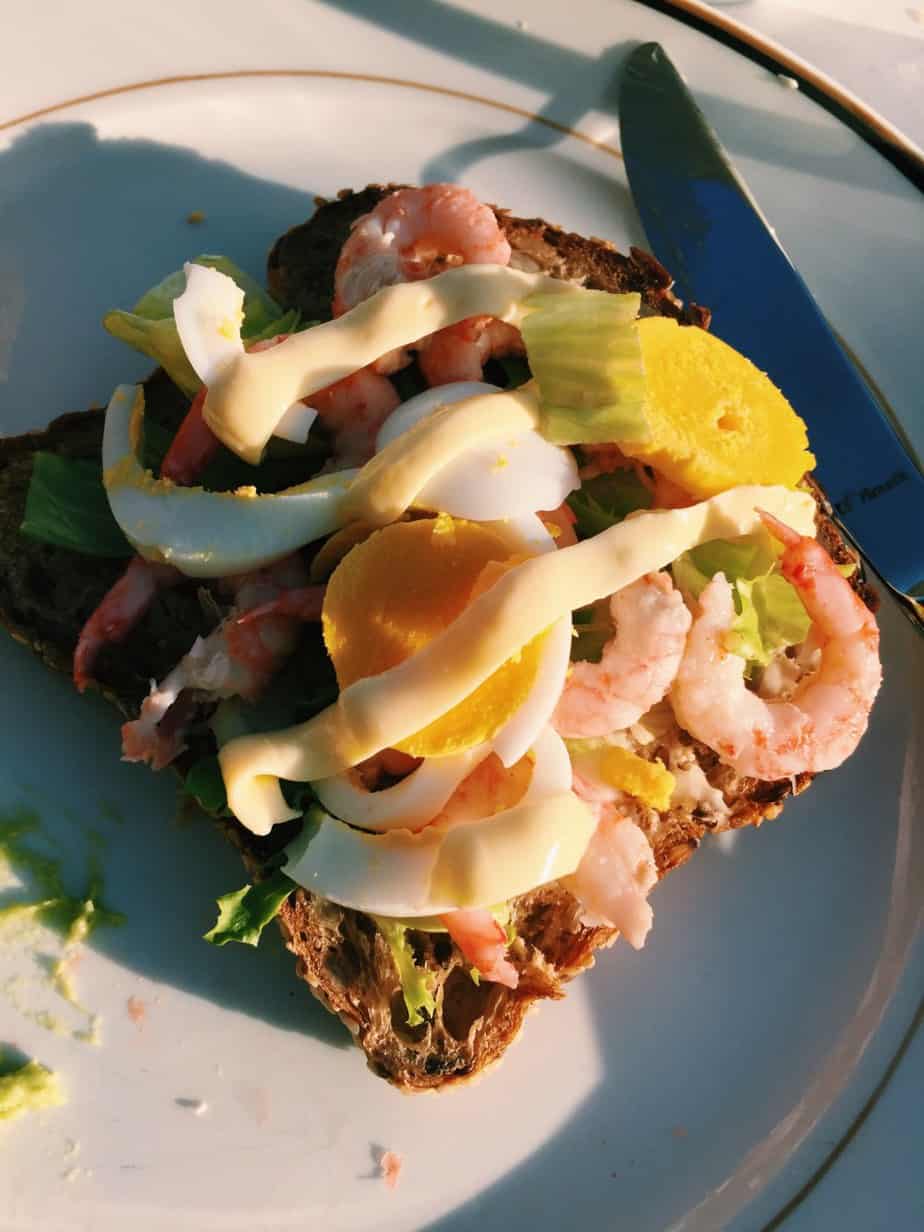 There you have it! Don't stress if you are traveling to Norway and need to eat gluten free – there are plenty of options, all you have to do is say "glutenfri" and show your translation card! And if you're keeping within a budget, the best option is to peruse the grocery store and stay somewhere with a kitchen (you can use my Airbnb code for $40 off your first stay)!
Have you ever been to Norway? I welcome any restaurant recommendations! I loved exploring Oslo and Stavanger and hope to return some day to see more of the country.
Good luck and happy eating!
Sarah xx
Browse all my gluten free travel guides here. Including:
Pin it for later…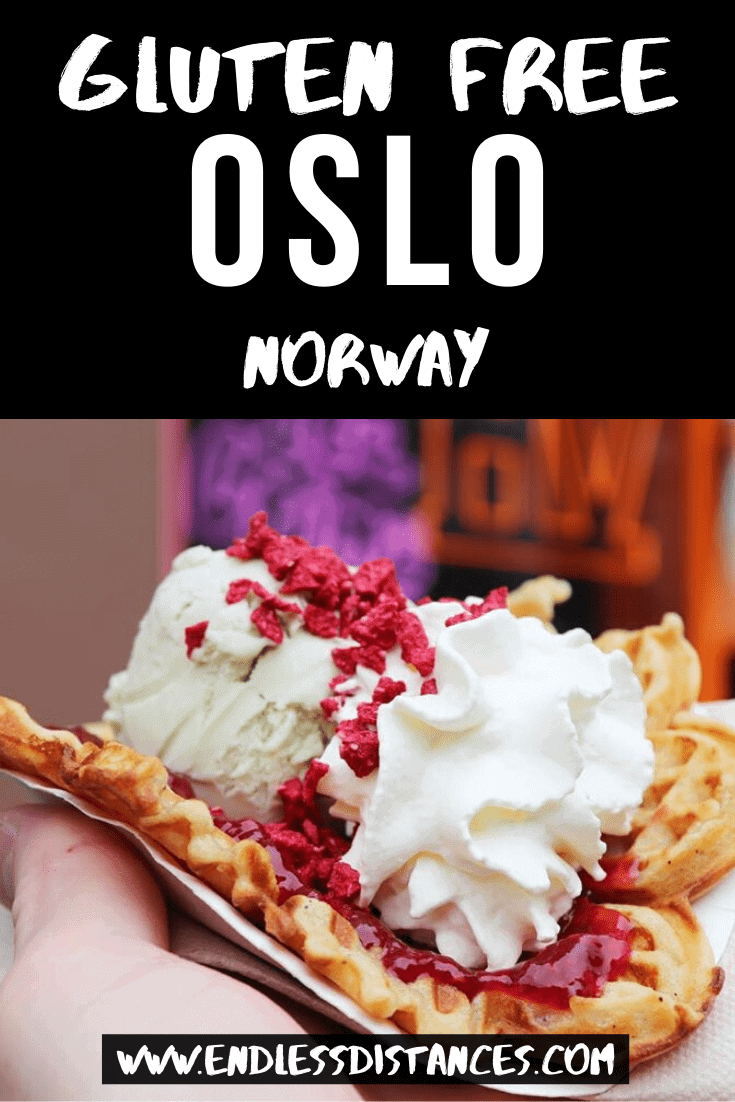 *This post contains affiliate links. If you click on a link and make a purchase, I may make a small commission, at no extra cost to you. This helps me with the running of this blog, and to continue bringing you gluten free tips from around the world!