Travel Resources
You've read the travel guides, gotten your travel inspiration, and now you're ready to book your trip! But, uhh… where do you even start?!
There are soooo many booking platforms and services out there. It can be really confusing knowing which ones will save you money versus rip you off.
I've done the research for you through my own travels, and some resources have most definitely come out on top!
These are all the travel resources I personally use, through every stage of the travel booking process (I've even included my fave blogging tools at the bottom).
Some of the links on this page (but not all!) are affiliate links. This means if you click a link and make a purchase, I may make a commission, at no extra cost to you.
Or head to my travel shop to see my fave travel products!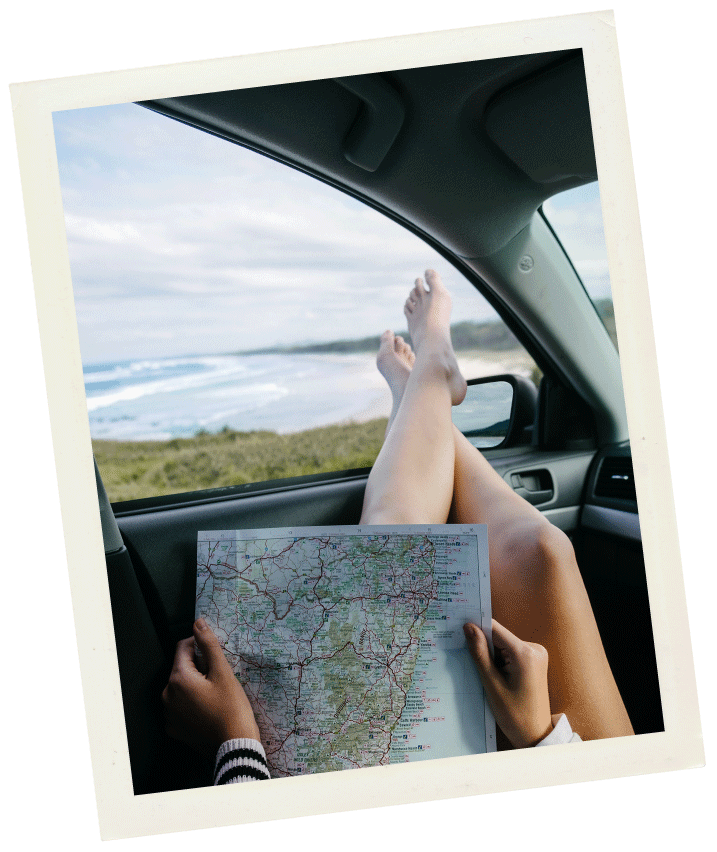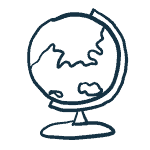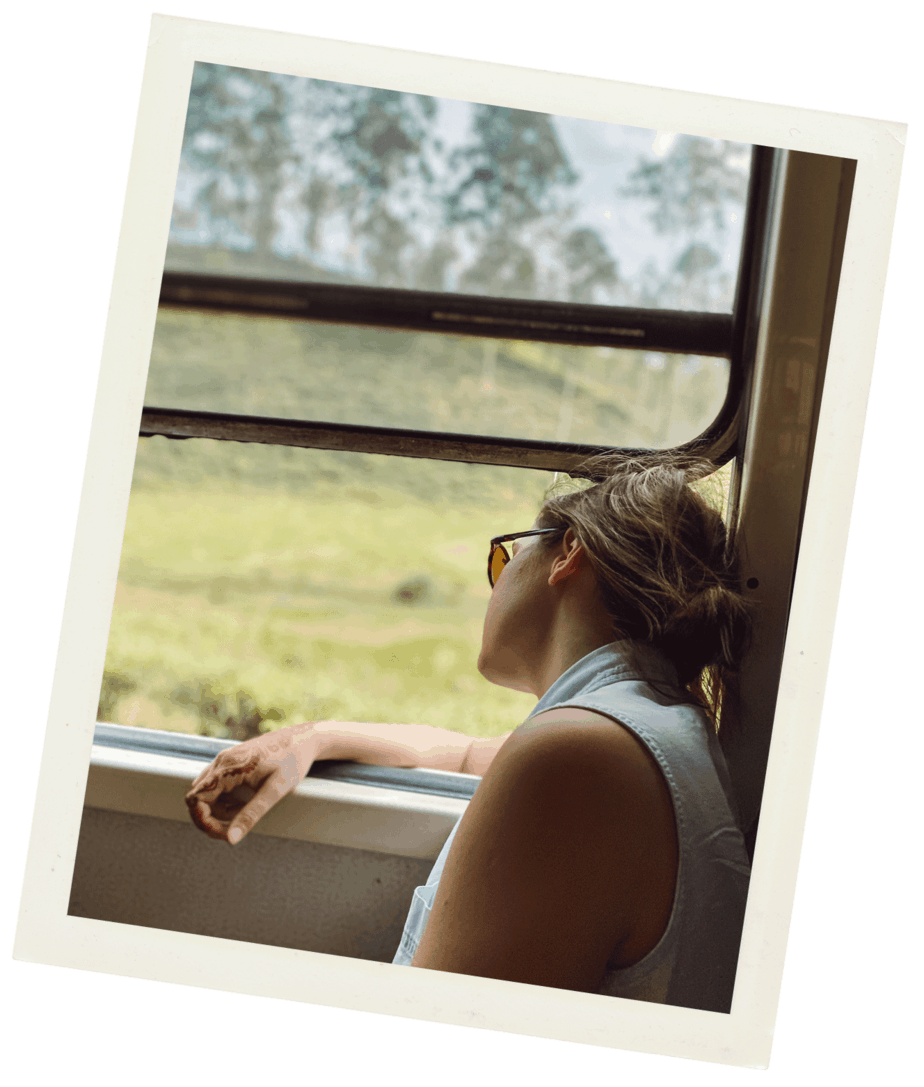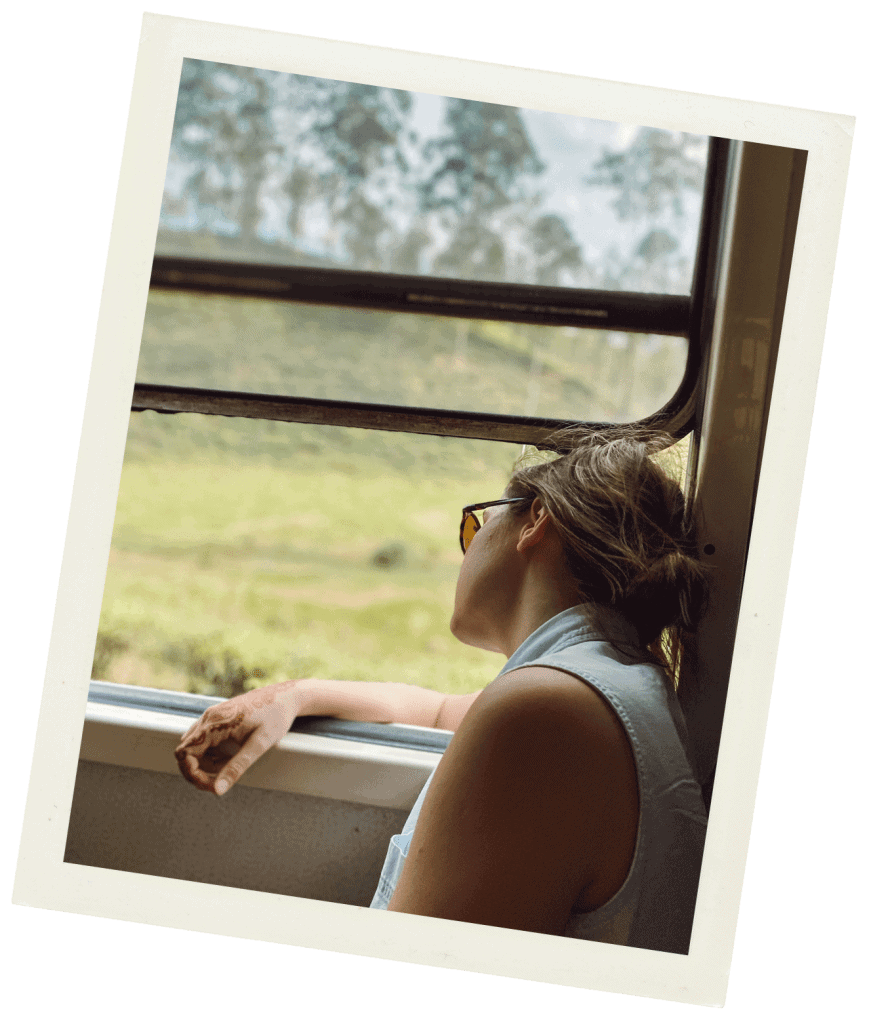 Flights
After travel planning, the first things I always book are my flights. Rumor is that eight weeks prior to departure is the cheapest time to book – I've found this is generally true.


Skyscanner
Skyscanner is my go-to tool for finding super cheap flights. I ALWAYS use Skyscanner when searching flights. It's how I find $200 roundtrip flights to London!
You don't book your flight through Skyscanner – it's a search tool that looks at hundreds of airlines and finds the best route.
I recommend using Skyscanner in an incognito browser, and also using their 'everywhere' search function.
TRAVEL INSURANCE
After you book flights, buy your travel insurance – it's a must-have that will save you in case of canceled flights, lost luggage, sickness, and so much more. It's important to do this now because some insurance policies won't cover you if you've already left on your trip.


Insure My Trip
I'm not 100% loyal to a specific travel insurance company because each trip is different, and will need different levels of coverage.
I do, however, recommend using Insure My Trip to search for the best price and best coverage for your specific trip.

World Nomads
World Nomads is the one travel insurance brand I go out of my way to recommend.
It is hands down the best insurance plan for adventure travel (I used it when I trekked in Nepal). World Nomads is also one of the only insurance companies that lets you purchase a plan after you've already left for your trip
AccomModation
My next step is usually to book accommodation. Hotels can sometimes be an expensive option, but I still love them! That's why I use these three booking platforms to find the best prices.


Booking.com
I've used Booking.com to book hotels countless times over the years. It is my top recommended hotel booking platform.
You'll find incredibly good rates, tons of details on amenities, and the best cancellation policies out there – like free last minute cancellation, or paying when you arrive.


Vrbo
VRBO is an alternative to Airbnb that has actually been around a lot longer! Like Airbnb, VRBO is a home rental platform, but the difference is it only offers entire home rentals (not rooms).
You can definitely find some gems on here that aren't available on other platforms. I also like that they make the cleaning fee more obvious than Airbnb, so you know what you're getting into!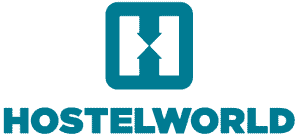 Hostel World
Hostelworld is the ultimate booking and search platform for hostels. I've used it many, many times.
I'm a big user of hostels and love bucking the stereotypes around them.
There are so many boutique hostels out there, and many offer great community events, dinners, and tours. PLUS – hostels are undoubtedly the cheapest accommodation option of all!
Transport
If your trip has multiple destinations, it's important to consider how you'll actually get from one place to the next! Of course, this will depend on where you're traveling, but here are some of the reliable resources I trust.


Rental cars
Rentalcars.com is the world's largest search engine for car rentals. It's always my first step when looking for a rental car.
They cover 53,000 destinations and search companies like Enterprise, Hertz, Alamo, Budget, and more, to find you the best price for your trip!


Cruise Direct
Cruises are a great way to combine your transport and accommodation in one!
Cruise Direct is the absolute best search platform when it comes to finding the best cruise for you. I've used it in the past and highly recommend it!


Trainline
Trainline is the #1 resource for booking train travel in the UK.
I love the UK train system. There are lots of different regional train companies and the Trainline app or website lets you search these and buy tickets.
Your ticket, reference number, and live train time updates are all available in the app.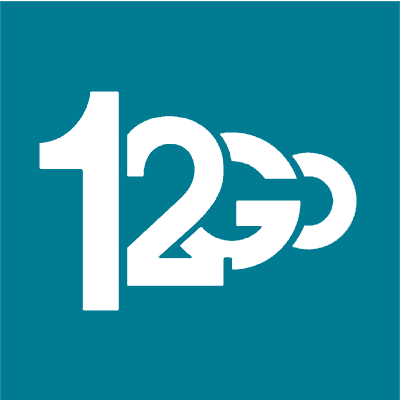 12Go Asia
12Go Asia is a good tool for booking transport throughout many Southeast Asian countries.
It covers train, bus, ferry, flight, and even taxi transport in countries like Sri Lanka, India, Thailand, Vietnam, Cambodia, and many others.
Tours
At this point (if you haven't already) you should start looking into what you'll actually do at your destination. Be sure to book tours or events ahead of time, as these often sell out and timings might determine your itinerary.


Viator
Viator is a really useful resource for booking tours – including day tours, overnight tours, and unique experiences.
It is the biggest tour booking platform on the market, so you will find tons of options around the world.
Viator is also a Tripadvisor brand, meaning it's got that same reliability and millions of honest customer reviews.


Get Your Guide
Get Your Guide is another booking platform for tours. Honestly, it is very similar to Viator but the company is much smaller.
This means that while there are less tour operators available on Get Your Guide, they are also more thoroughly vetted and I've found this sometimes leads to a more authentic experience.
I usually search both platforms, and if a tour is available on both, I will book through Get Your Guide.
Money
Saving, spending, transferring, splitting, and multiple currencies… managing your money before and during travel can be really overwhelming! These are some of the tools I personally use to manage my travel money.


TransferWise
I LOVE Transferwise and am one of their OG customers since 2012.
TransferWise is without a doubt the best, easiest, and cheapest way to transfer money abroad. It is 8x cheaper to use than transferring money with your bank.
I used TransferWise a lot when I lived abroad, and I still use Transferwise to pay (or get paid) in other currencies, and when I travel.


Travel CrediT Cards
Don't sleep on travel credit cards!
I'm not a big spender, but through travel credit card starting offers and reward points, I've been able to score free flights around the world (I've flown to London round trip for 1 cent, and roundtrip to Seattle for free!).
The Bank of America Travel Rewards card has no annual fee and is a great starter card.


Tricount
Tricount is a free app that makes it really easy to record and track expenses between multiple people.
I use it when I travel with Dan or friends, and it makes it so simple to split costs.
Just input who bought what (and in what currency) into Tricount, and the balance is automatically generated.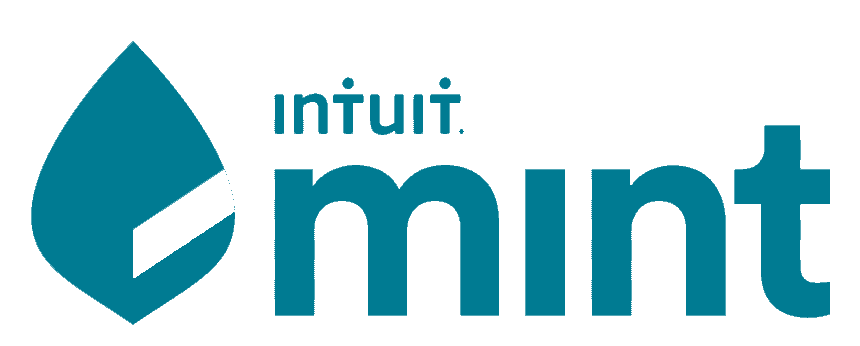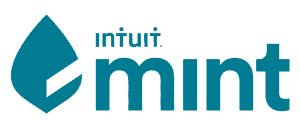 Mint
Mint is a free budgeting app that I've been using for years.
I use it to monitor my spending categories, set budgets, and create achievable savings goals.

With Mint, I was able to save $20,000+ for long term travel. I highly recommend it!
Gluten Free Travel
Gluten free travel takes a little extra planning, and these tools help with that. You can also visit my gluten free travel shop or my gluten free travel page for more information and resources.


Legal Nomads Translation Cards
Legal Nomads offers my favorite gluten free translation cards. They are hands down the best on the market and the most celiac safe.
Currently Legal Nomads offers cards in 16 languages, which you can read more about here.


Select Wisely Translation Cards
Select Wisely offers gluten free translation cards in 69 languages. They also have vegetarian, nut, dairy, shellfish, and other allergy cards.
If a language isn't available through Legal Nomads, I always get my card from Select Wisely. You can read more about why I like these cards here.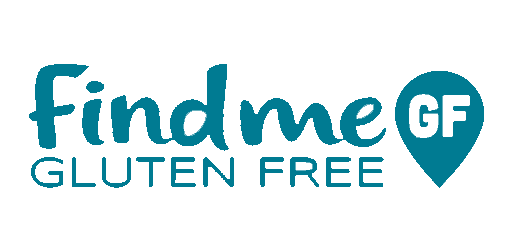 Find Me
Gluten Free App
Find Me Gluten Free is a useful app for finding gluten free friendly restaurants.
It's free to download on the app store, or use the desktop website.
Still, there are some things to be wary of when using FMGF, which I discuss more in the article below.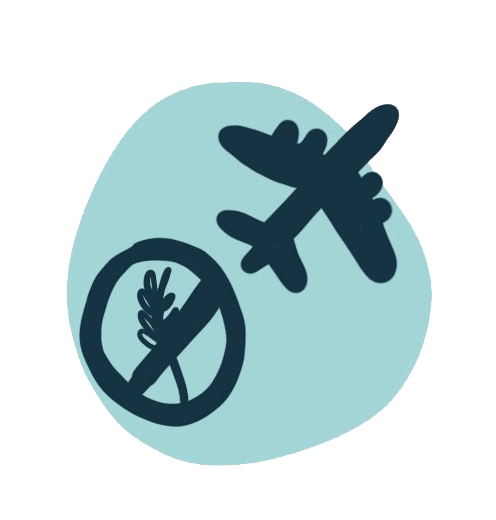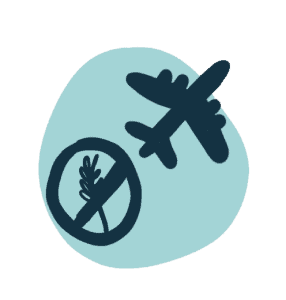 My Gluten Free Travel Shop
Visit my gluten free travel shop to browse all the products I personally use to make gluten free travel easier!
You'll find everything from the best portable tupperware to toaster packets (my secret weapon!), and more.
Navigation + Staying Connected
I have zero sense of direction, so, as I've learned over the years, having navigation tools and apps is really important! One game changer for me was investing in a portable wifi device, but there are also some great offline map options.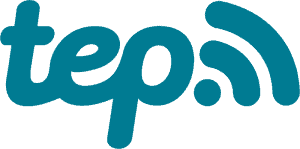 TEP Wireless
Tep Wireless is honestly my savior when I travel. It's a small device that gives you portable wifi pretty much anywhere in the world! I've used my Teppy device to access the internet in India, Sri Lanka, and Canada – which has helped me navigate on road trips, find gluten free restaurants, stay in touch with family, meet work deadlines, and more.
You can read my full review of Tep Wireless here or purchase your own below.


Google My Maps
My favorite app for navigation when I'm traveling is Google Maps.
Not only is it reliable and accurate, but Google Maps has sooo many features that make it ideal for travelers.
My favorite feature is Google My Maps, where you can create your own maps with specific destinations marked (like your hotel, restaurants you want to visit, etc.) and use offline.


Maps.me
Maps.Me is a free app dedicated to 100% offline maps. It's a must-have if you're traveling without the Teppy device or any other wifi or cell data.
With Maps.Me you have to download a map to your specific destination while you have wifi. Once it's downloaded, you can use it freely on the go!
I've used Maps.Me since 2012 and it's only gotten better. I highly recommend it!
Packing
You're almost ready to leave on your trip! The last step is to pack your bags (the night before, if you're like me – whoops!).
Packing Cubes
I'm a packing cube convert and let me tell you… packing will never be the same again.
These are the exact packing cubes I use, which I've found to be both affordable and durable.
I first used packing cubes when trekking in Nepal, and now I always use them when I'm traveling longer term, to multiple climates, or on pretty much any international trip.
Water Filter Bottle
My other packing secret weapon? A filter water bottle.
I've used both the GRAYL filter bottle and the Berkey Sport filter bottle. I like both. The Berkey is more affordable but the GRAYL is better quality.
Not only does a filter bottle make it more convenient and safe to drink tap water abroad, but it's also great for the environment as it means less disposable plastic bottles!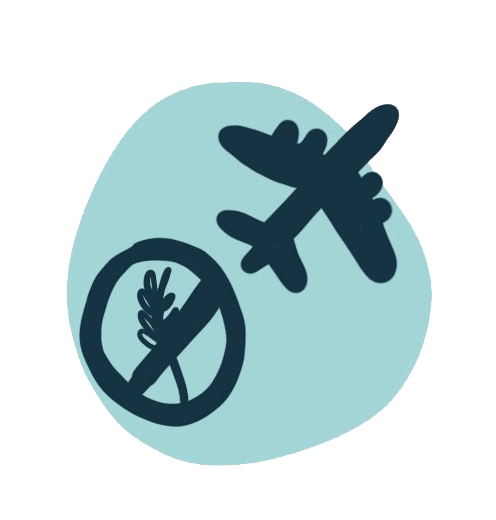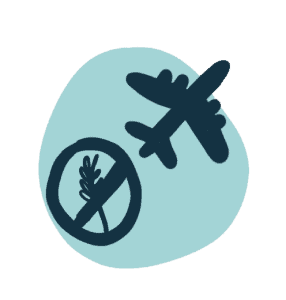 My Travel Shop
Visit my travel shop, where you can see all my hand picked, favorite products that I take traveling!
This includes my recommended luggage, travel clothes, my exact camera and electronics picks, and so much more.
I also have a page dedicated to packing lists for destinations around the world – because every trip is different!
Blogging Resources
That sums up the resources I use for travel booking, but what if you're like me and travel so much you turn into a travel blogger? Here are some of my favorite travel blogging tools I recommend investing in!