2022 Travel Favorites (And Least Favorites)
It's time for my yearly "travel favorites" post! If you've been a reader for a while, then you know that every year I recap my favorite (and least favorite) travel adventures from the past year.
You can read back on my posts from 2018 (when I moved back to the USA, failed at surfing in Portugal, and had my first endometriosis surgery), 2019 (when I trekked to Everest Base Camp, hiked the PNW, and my beloved grandfather died), and 2021 (the year of revisiting places and reuniting with loved ones, and my cross-country journey for my second endometriosis surgery).
I didn't write a travel favorites post in 2020 – for obvious reasons – but that year I traveled Sri Lanka and attended a friend's wedding in India (all before March lockdown!).
2022 is definitely the most travel-packed (and life-packed) year I've had since I started this series. Let's get into it!
If you're a fellow blogger, I encourage you to copy this format and write your own travel favorites post! Share the link in the comments – I'd love to check it out!
2022 Travels… Where Did I Actually Go?
I traveled more in 2022 than I've ever traveled before in one year (except, maybe, for 2017 when I visited 17 countries)! After a couple years of being relatively grounded during the pandemic, I would say I joined the "revenge travel" movement this year – packing in some epic life experiences and goals that I missed out on during the previous years.
It all began in January, when I recovered from my first (and only) bout with COVID at home in Michigan. Then promptly packed all my belongings into my little Chevy Malibu and drove Route 66 solo all the way to California!
In February, March, and April I lived in northern California, working a travel contract as an occupational therapist. I packed every single weekend with adventures in northern California and southern Oregon. One weekend, I even flew to Cleveland, Ohio where I reunited with some of my college besties.
In May, my work contract ended and I reunited with Dan in San Francisco. He'd also quit his job in England, and this was the beginning of our longterm travels together! We began our road trip back to Michigan – stopping along the Mendocino Coast, Redwoods National Park, Oregon Coast, Portland, and Tualatin Valley.
In June, we were still driving cross country. We stopped in Seattle, Glacier National Park, Yellowstone National Park, Grand Tetons National Park, Badlands National Park, and Chicago, all before making it back to Michigan.
In July, after a few weeks at home, Dan and I flew to Lima, Peru where we began the South America leg of our longterm travels. We took a two week Spanish school and hiked the epic Salkantay trail to Machu Picchu.
In August, we kept traveling through Peru (it's massive). Highlights were a visit to the Amazon, the colonial city of Arequipa, and high altitude hikes in Huaraz.
In September, we crossed the border into Ecuador. In Ecuador we visited the coast, saw blue footed boobies, and explored Banos, Quito, and Mindo. Then, we crossed the border into Colombia!
We spent all of October in Colombia, and I absolutely fell in love with this country. We traveled through small towns in the coffee region, Medellin, Minca, Tayrona National Park, Cartagena, and the pristine island of Providencia.
In November we boarded a sailboat bound for Panama – and the beginning of our Central America travels. After a couple weeks in Panama, we crossed the border into Costa Rica, where my parents came to visit and travel 10 whirlwind days together.
Finally in December (now!), we crossed the border into Nicaragua, where we've been enjoying surf towns, volcanic islands, and colonial cities – with a few more exciting adventures on the docket!
2022 Travel Favorites
….And least favorites. Let's get into the adventures of 2022!
Favorite Travel Moment
Well, this one may come as a surprise… because we haven't made any public announcements yet… but Dan and I got ENGAGED in May! So obviously, that kinda had to be the favorite travel moment of 2022, lol.
He proposed at sunset in Cannon Beach, Oregon, during our cross-country USA road trip. Pretty much all our family and IRL friends know, and we even had a small "British + American" themed engagement party back in Michigan in June. For whatever reason, though, it's been really nice keeping the celebrations off social media and the internet for these first several months (although believe me it was hard not to say anything on the blog in my May recap, haha).
It took us over six months but we finally have a wedding venue booked that we are really in love with. And soon it'll be time to begin the rest of wedding planning! Crazy stuff.
I just published my blog post detailing the proposal story, so check it out if you're interested 🙂
RELATED | The Proposal Story
Favorite New Place
My favorite new place I visited in 2022 goes to the Island of Providencia, a tiny Caribbean island owned by Colombia but level with Nicaragua. In a year when I visited dozens of stunning new places, you'd think this would be a hard category to choose. But it was the easiest!
Providencia is so special. It feels nearly untouched by tourism. The waters are crystal blue. A fisherman rocked up on a beach and invited us on his boat – which turned into two days of snorkeling, hiking, spear fishing, fish fries, lobster cookouts, and private beaches (alongside an Italian/Spanish couple we met on the beach – one of whom turned out to also be celiac!).
If you can visit Providencia in your lifetime, DO IT. And do it soon, while it still feels this remote, authentic, pristine, and non-touristic.
Favorite Place I Returned To
This is another category that was easy to choose. My favorite place I returned to in 2022 was San Francisco, California.
I was born here, and returning always feel pivotal and important in my life. I wrote a bit more about those feelings in this article for Hostelling International USA. I passed through SF a few times early in the year, and then spent a wonderful few days showing Dan the city in May (and eating all the gluten free food).
RELATED | Gluten Free San Francisco: A Complete Guide
Favorite Country
I visited seven countries in 2022 and my favorite is a toss up between Colombia and Nicaragua. I have a feeling Nicaragua might come out on top, but I've only spent a couple weeks here so far (compared to 6-7 weeks in Colombia) so it's hard to say yet.
I loved Colombia for its open-hearted and friendly people, diverse nature (from the world's tallest palm trees to sparkling Caribbean beaches), the delicious trout and limonada de cocos, brightly painted small towns, and the feeling of exploration and doing good as a traveler rather than being seen as a walking wallet.
I love Nicaragua for its Lisa Frank-esque sunsets, long walkable beaches, consistently helpful locals who seem both shocked and pleased to see tourists, gritty yet safe colonial cities, easy-to-understand Spanish accent, and a cuisine that is, by far, the most celiac-friendly I've encountered on our Latin America travels.
Biggest Travel Regret
My biggest travel regret of 2022 is spending way too long in Peru. We spent two months here and… I didn't even like it that much!
Peru was our first stop on this epic longterm travel adventure and I'll be honest, it was a hard country for me to love. I worried that maybe I just didn't enjoy travel. Maybe we'd made a mistake. Instead of just moving on, we spent longer and longer in Peru, visiting more and more remote places, trying to find some corner to fall in love with.
It turns out it wasn't me, it was Peru (or maybe it was us together), because I've felt totally differently in other countries. I love this longterm travel lifestyle and I'm obsessed with many of the other countries we've visited.
However, we now have less time in some of these places because we spent sooo much time "trying to make Peru happen." I wish I'd had a travel version Regina George to tell me "Gretchen Sarah. Stop trying to make fetch Peru happen, it's not going to happen."
RELATED | 41 Photos of the Epic Salkantay Trek to Machu Picchu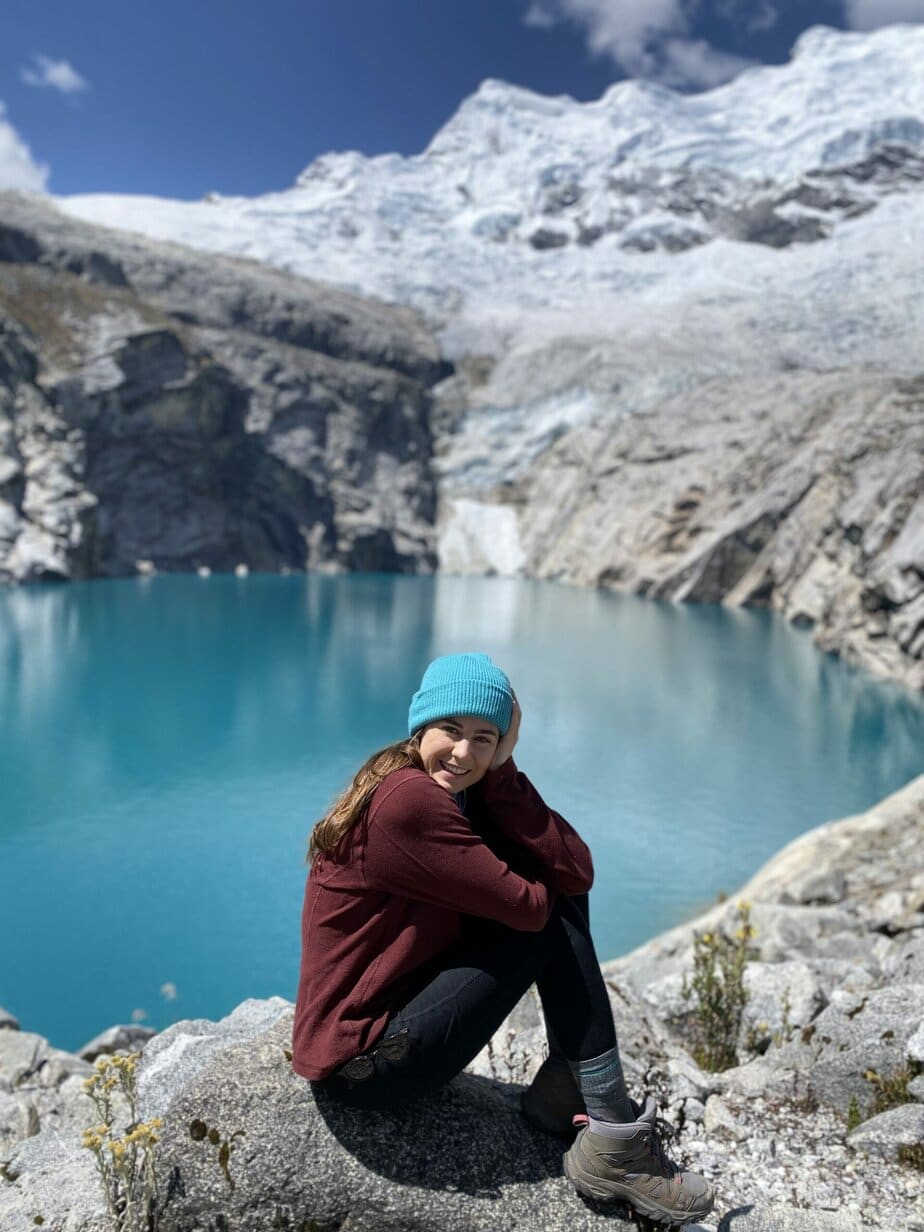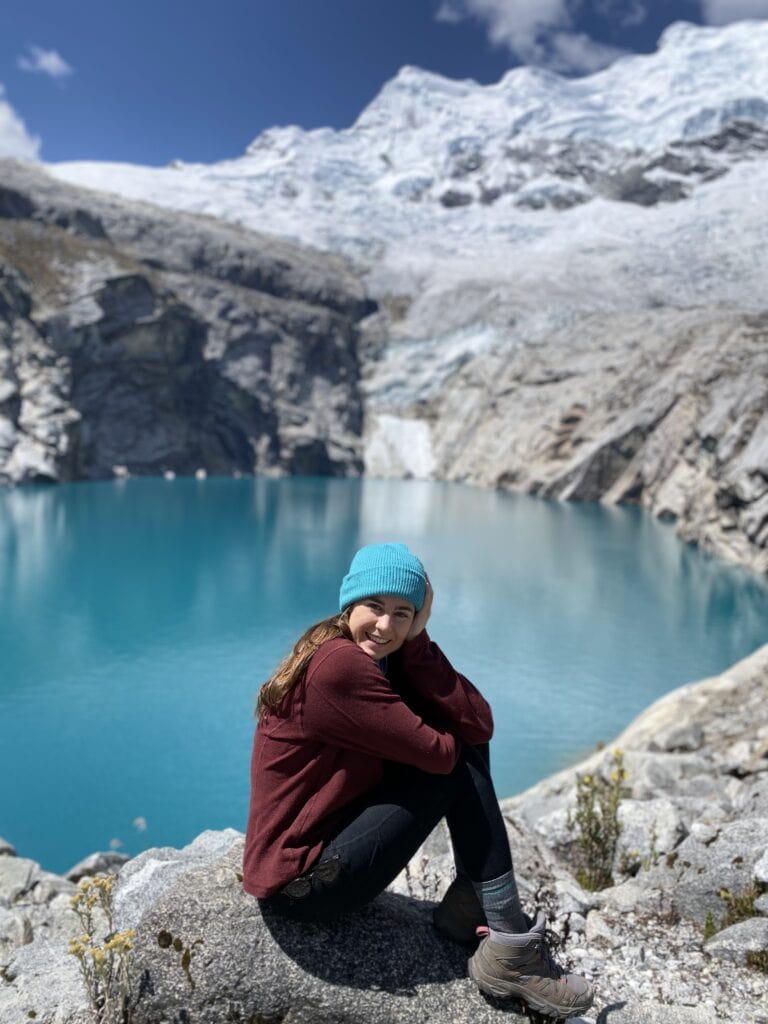 Scariest Travel Moment
By far my scariest travel moment of 2022 was sandboarding in Huacachina, Peru. Look, the act of throwing myself face first down an eight-story high 80-degree sand dune on a thin piece of wood with no protective gear was… actually fine. The dune buggy ride to get there, however, is a completely different story.
The dune buggy ride through the desert was, easily, the most terrifying travel experience of my life. I actually thought I was going to die (and I did end up with a massive hematoma across my neck by being thrown into the air and having the seat belt wrap around my neck).
I know some travelers LOVE this experience. And I do think that our driver was particularly insane (and probably not licensed). But do I recommend sandboarding when you visit Peru? No. That's gonna be a hard pass.
Best Accommodation
We stayed in some amazing accommodation in 2022 but the best is a tie between Inkaterra Reserva Amazonica and the Inn at Newport Ranch.
Inkaterra Reserva Amazonica was an incredible all-inclusive lodge in the Amazon jungle in Peru where we slept in eco-friendly cabanas, hiked on bridges high above the forest, saw monkeys and caimans, and more. Read my full review here.
The Inn at Newport Ranch is a luxury hotel along the Mendocino Coast. We stayed here for a couple nights overlooking the Pacific Ocean, eating delicious gluten free breakfasts, hiking the coastline, and touring their repopulated new-growth redwood forest. I'm still working on my content about this stay but trust me, it's worth the wait. I can't wait to share more in 2023.
Note: Our stays at both of these hotels were hosted work assignments. I'm so lucky that my work as a travel writer and blogger leads to these experiences!
Worst Accommodation
Worst accommodation of the year goes to the Mirador Hammocks at Tayrona National Park in Colombia.
They look idyllic and the view is iconic… but the reality was freezing my a** off in a filthy, sticky hammock that's probably never been cleaned, in a completely open air structure in a pounding rainstorm, with a half dozen snoring strangers, with no lockers, blankets, or bathrooms (well, there was a bathroom but it was a 20 minute walk away including down a boulder face and ACROSS A STRETCH OF OCEAN).
To top it off, we were loudly awoken at 5:30am by a literal hoard of Instagrammers taking selfies and having full-on photo shoots with the view at the foot of our hammocks. So, not my fave…
Best Meal
I ate at some truly incredible gluten free restaurants this year, particularly in San Francisco and Portland (full gluten free city guides linked there!). However my very favorite meal of 2022 has to go to a simple trout and plantain dish that I ate in Jardin, Colombia.
A lot of factors combined to make this meal so special. Dan and I were on a lengthy, muddy, rainy hike through the Colombian countryside. We were heading to a trout hatchery and I was starving. We got lost and ended up in a literal farm full of pigs, horses, and barking dogs. This old Colombian lady saved us from the animals and told us (in Spanish) to avoid that trout hatchery and go to a different restaurant instead.
We showed up with zero expectations (I thought there was no way I could find anything gluten free on the menu). Instead we were met with the MOST friendly Colombian waitress and chef, who painstakingly confirmed every last thing would be gluten free for me (again, in Spanish – yay learning Spanish!). The trout was fresh and delicious. The patacones were fried perfectly. The limonada de cocos were creamy and tart. The view was stunning!
We returned here for lunch or dinner about four times and even made friends with the chef to the point that he walked us home at night. Best. Meal. Ever.
Worst Meal
Damn, this one has to go to a few different meals, all of which I ate in Peru. I got glutened about four times in Peru – mostly at restaurants in Lima but in Cusco as well. I found it so hard to eat gluten free here as there was soy sauce hiding everywhere.
My Spanish was also its worst at this point in our travels so it was challenging to communicate my needs (I do have a gluten free Latin America translation card, but a lot of people in Peru just seemed to have no interest in reading it thoroughly or taking it seriously).
The grocery stores in Peru were also the worst I've ever come across, which meant that home cooking was difficult, and lead to some pretty horrific meals as well.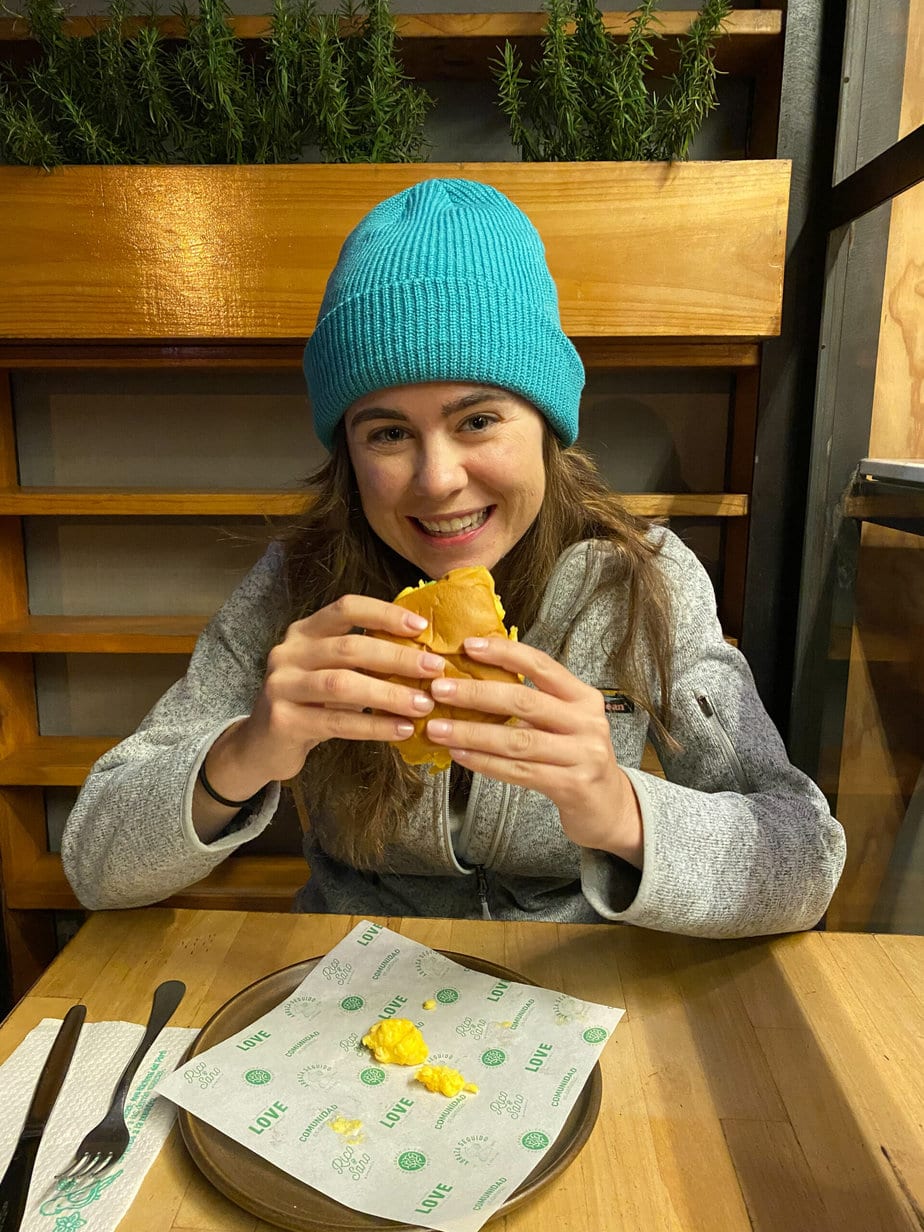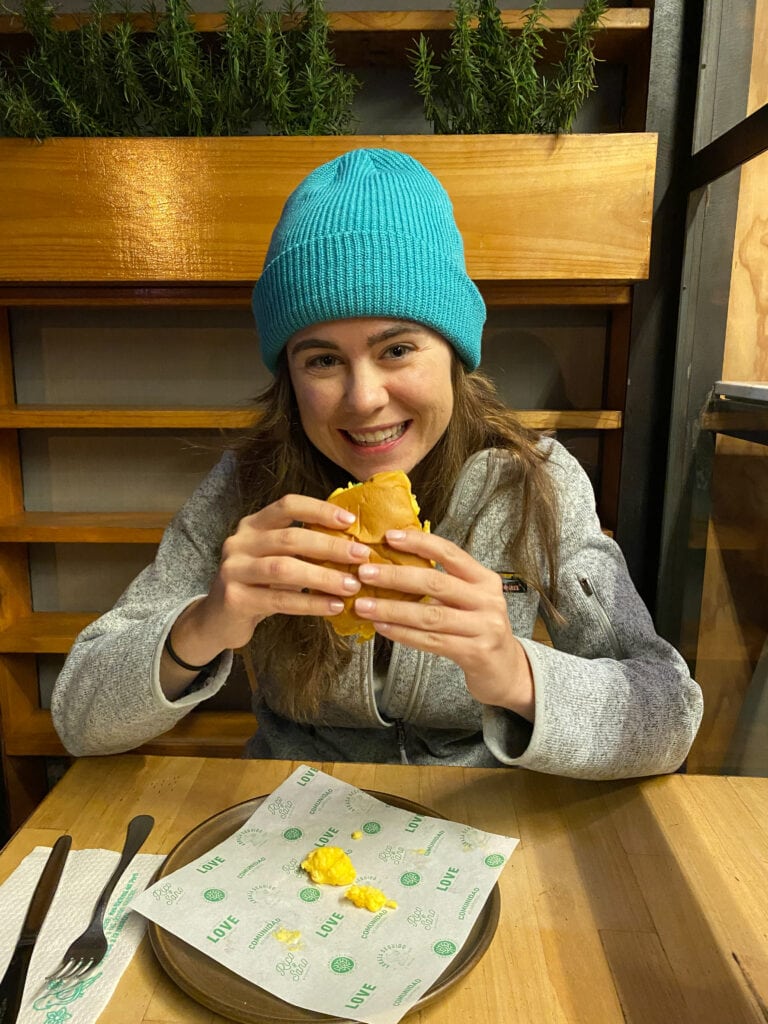 Favorite Landscape
Despite traveling to six new-to-me countries this year, my favorite landscape is back in my home country of the USA: the Mendocino Coast in northern California.
I've realized I just have a thing for rocky, rugged coastline. That's probably why I love Cornwall in England so much. Northern California is very similar, particularly the Mendocino coastline. Looking at these views is like serotonin for my eyeballs, I kid you not.
I spent a lot of time in Mendocino during my months living in northern California and one of my big blogging goals for 2023 is to share all my Mendocino coast guides!
Just writing this makes me tired haha. SO MUCH TRAVEL in one year! It doesn't look like 2023 will be any different, either, and I'm so excited.
I'll be sharing my 2023 travel plans blog post in the coming weeks – but expect more Latin America + three, maybe four other continents. Eek!
And of course, now that the news is out there, I'm sure I'll be sharing some wedding planning blog posts too 😉
What were your travel favorites this year? Let me know… or better yet, write your own blog post and link it in a comment below! I'd love to read it!