2019 Travel Favorites (And Least Favorites)
I, for one, am cozying up at home for the rest of 2019. No more travels for me, but lots of time to reflect on the year that was. Last year I wrote a 2018 travel favorites blog post, reviewing the best (and worst) moments of the year. It was so fun to write, and a big hit… a lot of you ended up writing your own posts or sharing your own travel favorites in the comments!
So, of course, I had to share my 2019 travel favorites too… just like last year, feel free to write your own post in this style and let me know when you do!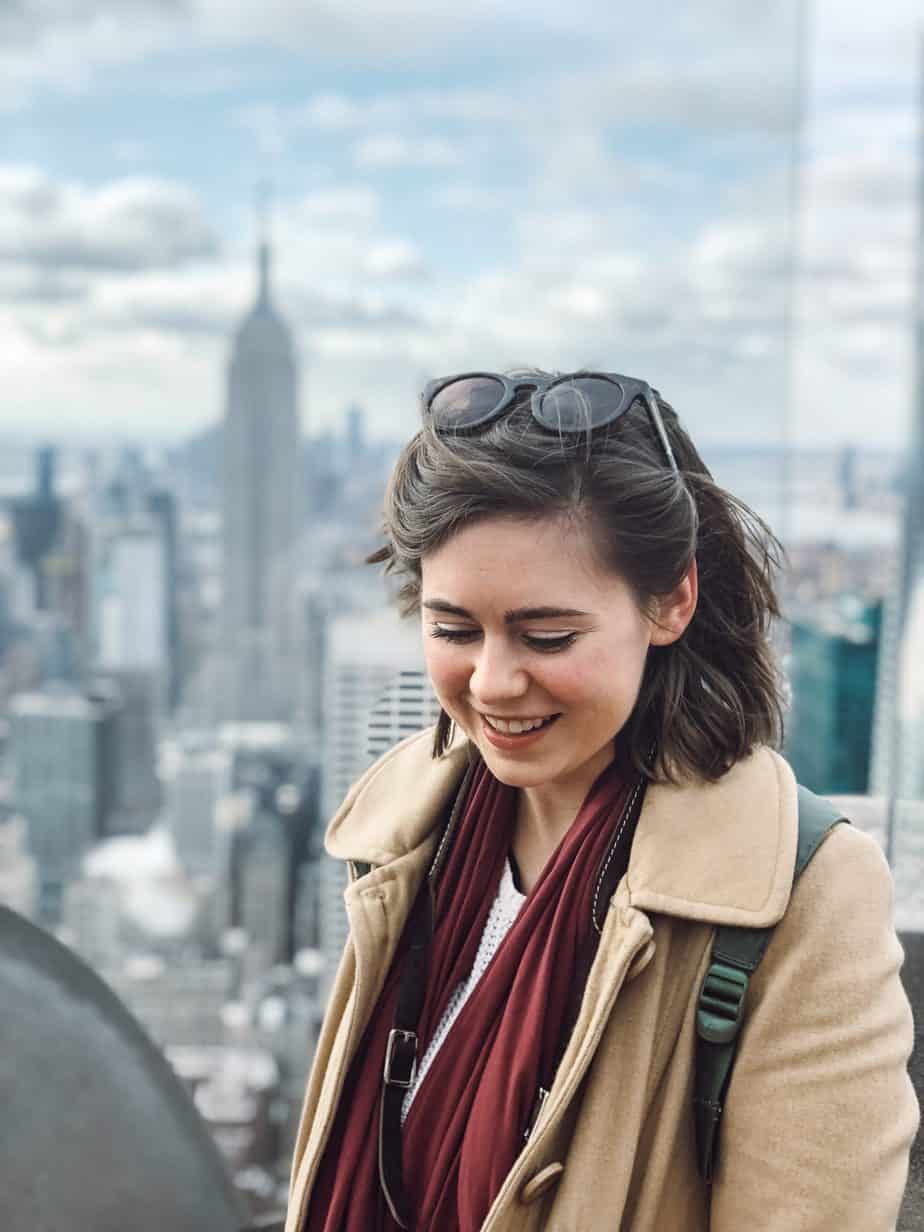 2019 Travel Favorites
And least favorites… If you've been reading my blog, you know I like to keep it real. So let's get really real and take a look back at 2019's most honest and unfiltered experiences!
Favorite travel moment
My personal favorite travel moment of 2019 definitely has to go to reaching Everest Base Camp. After an arduous week of trekking, and in the middle of a snowstorm no less, we reached base camp. I thought I would cry but actually I couldn't stop smiling and laughing – such pure joy and pride! I talk about it quite a bit in my Everest Base Camp diary, but this was a particularly special achievement for me after being sick for so long.
https://www.instagram.com/p/BwowWA8gRms/
Favorite new place
I'm going to name Nepal as my favorite place I visited in 2019 for the first time. There were some other firsts: Vancouver, Canada; Portland, Maine; Nashville, Tennesse; Cheddar Gorge, UK…. but nothing compared to the utter magic and awe that I felt in Nepal.
https://www.instagram.com/p/Bwg4F1WAFUX/
Favorite place I returned to
I returned to a lot of places in 2019! Most people only like to travel to new places but I always get stuck on some favorites, and want to return until I feel like I truly know them. Winner for favorite place I returned to in 2019 goes to Quebec City! This was my fourth trip to Quebec City but was extra special as I went on a press trip and stayed in a nunnery cum wellness hotel. Some close runner ups are Chicago, NYC, London, Seattle, Bristol, and of course my old home of Plymouth, England!
https://www.instagram.com/p/Bv9hgySgTJs/
Worst travel moment
I wrote a really long explanation of this but I'll spare you my excuses. Basically I forgot to bring cash to Nepal… Nope. Actually it didn't even occur to me. And it turns out you need cash to get a visa on arrival. I realized this mistake on the tarmac before a nine hour flight, which I spent absolutely miserable and convinced I would arrive in Nepal only to be immediately kicked out.
Long story short, I had to pick up the nerve to ask a random stranger in the New Delhi airport (during my layover) to lend me some cash. Good lord… Don't worry, I PayPal'ed her back! But man, what a nerve wracking flight that was.
https://www.instagram.com/p/BwuTcaHA56e/
Scariest travel moment
If you tuned into Instagram you might be familiar with the debacle that was my (and Dan's) attempt to climb England's highest mountain… in March. We basically rocked up to Scaffel Pike with no experience, no navigation skills, not even a compass, no gloves, and I was even wearing jeans… with the plan to climb the mountain.
It was snowy and windy, you couldn't see the trail at all, and we most certainly would have turned back… except we fell in with the only other group of hikers out. One guy knew what he was doing so we all kind of followed his lead… until we were lost on the side of a mountain, in a blizzard, with snow up past my thighs. It was crazy – way scarier and worse conditions than anything I encountered in the Himalayas – and I genuinely thought we'd have to get rescued by a helicopter at a few points.
Thank goodness we made it out okay, but lesson learned… mother nature is a BEAST.
https://www.instagram.com/p/Bv3eDSCgPTh/
Worst accommodation
To give you insight, my Everest Base Camp trekking group developed a saying that goes 'at least it's better than Pheriche.' Lost your job? At least that's better than Pheriche. Just broke your leg? At least you're not in Pheriche. You get the point!
Now, for the most part the accommodation along the Everest Base Camp trek was lovely – two bed rooms and nicer than your average hostel. That is… until we reached Pheriche. This is the last stop of the trek before base camp and there is only one teahouse. That means ALL the trekkers who made it that far (and ALL their germs) in one tiny place. And this place has no heating (at the coldest point of the trek), no hot water/shower, classic squat toilets overflowing with you-know-what, seems to be slanting at an impossible angle, a cardboard door, oh and it might be the breeding ground for an upcoming influenza epidemic!
Don't worry, I survived the night and I'm definitely being a bit facetious (after all, you need to suffer a little to feel like you deserve to reach base camp!). But it does help when I encounter obstacles in life to think 'at least it's better than Pheriche…'
https://www.instagram.com/p/BwwrQUEgK8R/
Best meal
Best meal goes to Ghostfish Brewing in Seattle. Yes, this is another story of me forcing Dan on a long, arduous, and sketchy journey for gluten free food. A train and a traipse through a construction site later, we found ourselves at the BEST 100% GF brewery. I had fish and chips and a flight of GF beer, that Dan reported is just as good, if not better, than normal beer!
Worst meal
No singular meal comes to mind but… eating gluten free in Nepal I did run into a small conundrum. There isn't a great variety of gluten free dishes over there, which means I ate about 98798243 servings of Dal Baht. Don't get me wrong. I actually really like Dal Baht. But on the 12th day of Dal Baht three times a day…. let's just say I needed a little break!
https://www.instagram.com/p/BwUePLBg-8z/
Most emotional travel moment
There were plenty of emotional travel moments to pick among, but I'm going to choose something that definitely isn't a traditional 'vacation.' My family suffered an extreme loss this year when my Grandpa Sir passed away in May.
On short notice my whole family flew down to Florida for the funeral. I spent nearly every year of my childhood with our yearly vacation in Florida at my grandparents' condo. Of course I've traveled around the world extensively these past few years, but when I think of 'vacation,' I think of my grandparents' white linoleum floors, the chocolate milk my grandma would place on the table, and Grandpa Sir teasing me about sharks or sunscreen or what not. So in some ways it was lovely to have the whole family together to celebrate his life in this place that's so special to all of us… but it was obviously also heart wrenching.
https://www.instagram.com/p/BycwOs3Ahl7/
Favorite landscape
In a shocking move, my favorite landscape I experienced in 2019 is NOT in Nepal… I know right!! Definitely my favorite landscape goes to Panorama Ridge in British Columbia (don't worry, Everest is a close runner up). When Dan and I trekked to Panorama ridge, we spent 10 hours on this 32km hike, literally hiking from civilization straight into the middle of nowhere: no cars, roads, planes, buildings, nothing in sight. The culmination of the hike is a steep rise to Panorama Ridge, which overlooks the miraculously glacial blue Garibaldi Lake. I'd never ever seen anything like that lake.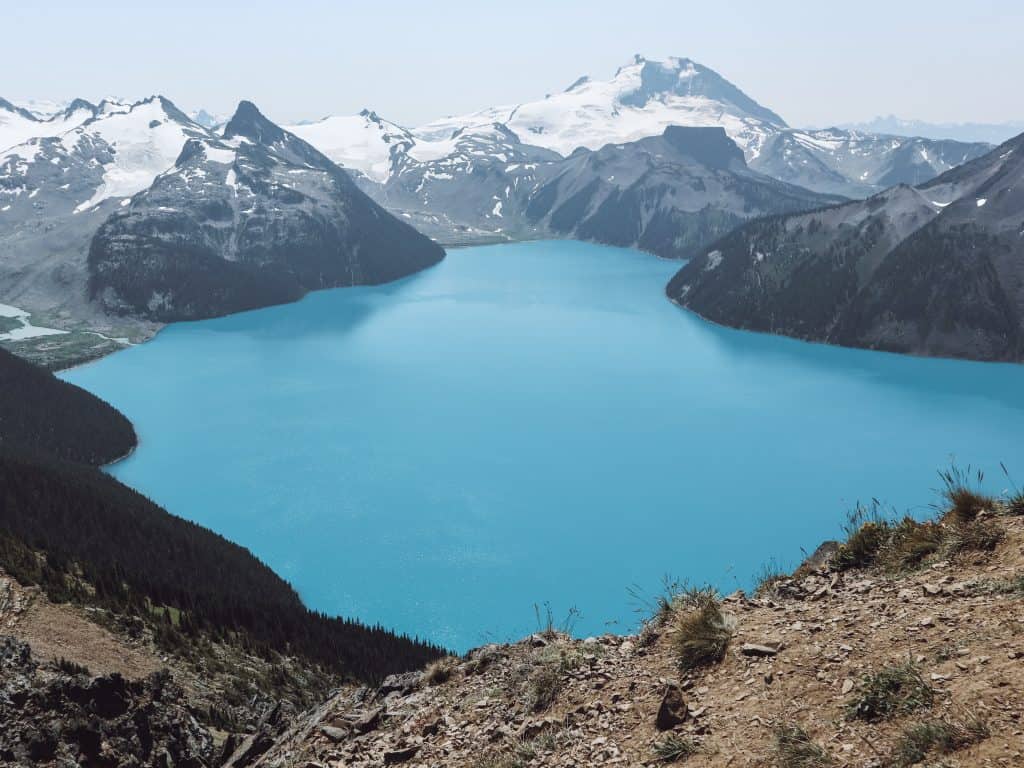 Favorite country
It's always hard to sway me from England… the country I used to call home that definitely still has a piece of my heart. But actually this year, I have to say my favorite country was Nepal! It was my first time in Asia and being immersed in such a different culture felt a bit magical. Above and beyond, though, the people of Nepal are why I choose this as my favorite country.
https://www.instagram.com/p/BweFqa7gxpG/
2019 was a big year of travel for me… of course the decision to do Everest Base Camp pretty much confirmed that was going to be the case. But writing this, I've realized how many other travel opportunities came my way in between life and work.
It was a big year in my personal and career realms as well. I finally was able to get my healthcare degree from the UK transferred to the US… I took my board exams and I am now a registered therapist in the US! Such a big deal for me, and the major thing I wanted to accomplish this year.
Looking ahead to 2020 I am probably going to be traveling less, as I hopefully will start working as a therapist! However, there is already at least one major trip planned, to India and Sri Lanka no less! So stay tuned as I will publish a full 2020 travel plans blog post in the near future.
What were your travel favorites this year? Let me know… or better yet, write your own blog post and link it up!
Sarah xx