December 2021 & January 2022 | Recap
Hello friends! Life has been so hectic the last couple months (you'll read why below) but I am back and ready to blog. I have sooo many blog posts lined up, but my first step is updating you all on the excitement, chaos, and adventure that has consumed the past two months! Hint: Covid and cross country road trips, oh my…
I also have an announcement regarding these monthly recaps. Going forward I will share my monthly blogging income report in these updates! I know this is a little taboo, and I am nervous and hesitant to share, but it feels like the right move to me. I hope you will all take it as inspiration and motivation, and certainly not bragging. Scroll down to read more about that! (And please comment below if you'd like to read any more specifics about the "behind the scenes" of blogging.)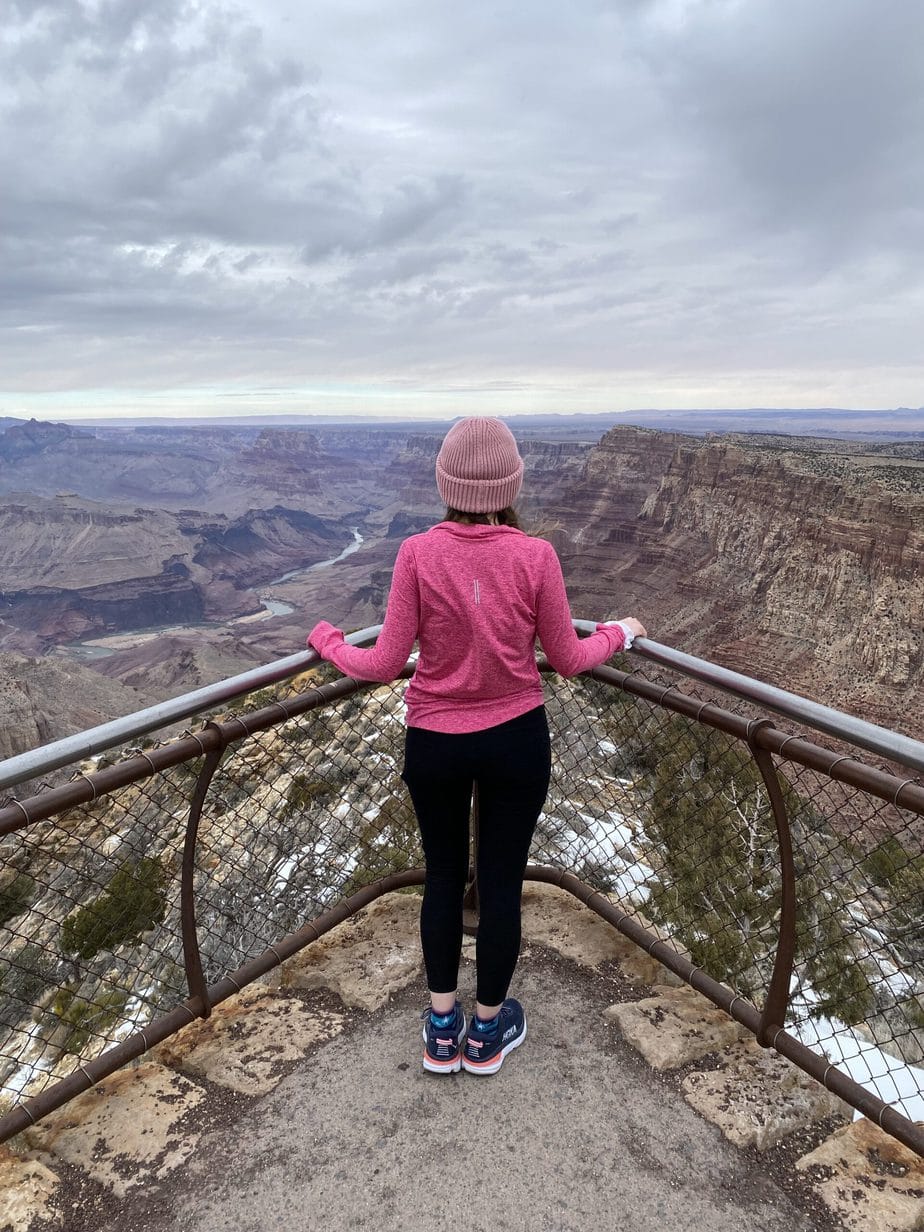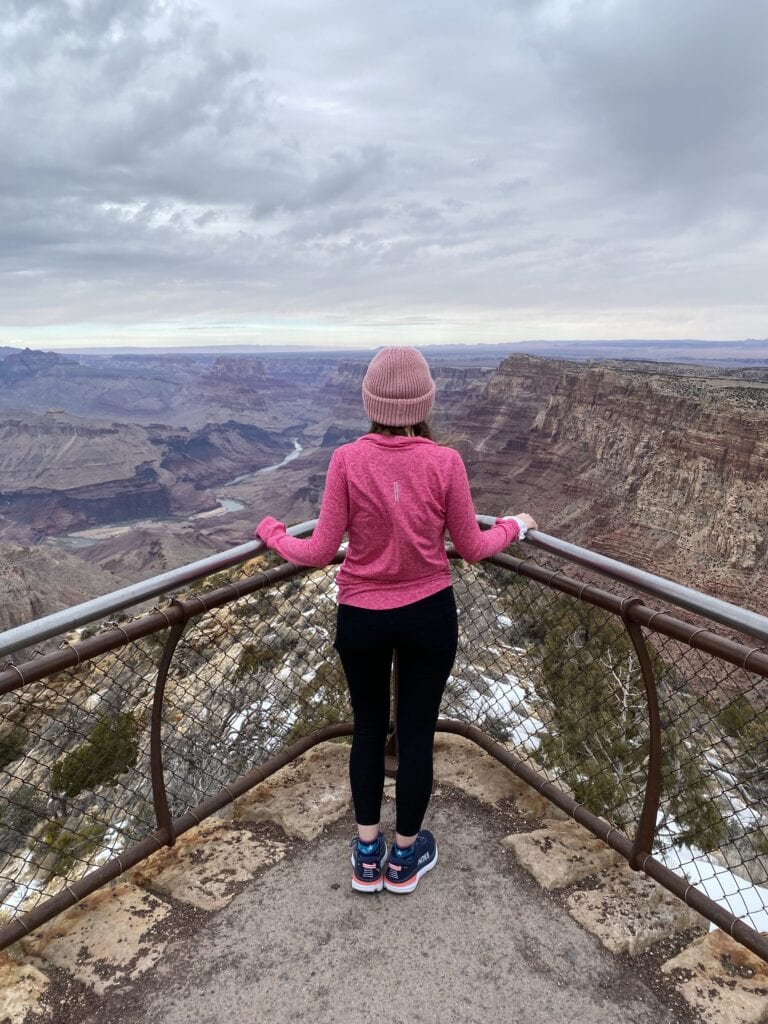 Where was I in December & January?
Countries: USA
Cities: Lansing and Detroit, Michigan; Springfield, Illinois; Tulsa, Oklahoma; Amarillo, Texas; Santa Fe, New Mexico; Williams, Arizona; Barstow, Sacramento, and Redding, California
Flights: 0 – yep, I drove all that…
Days on the road: 12
December & January on the blog…
I only published two blog posts over the past two months. However, those two posts were my two favorite posts to write annually. Check them out:
I really feel like the past six months have been a season of life of doing – I've been so so so busy in what I feel like has been the ending/culmination of one stage of life. As I enter this next stage I'm planning to write a lot more blog posts. I live alone now with less distractions, and have a lot of energy to devote to writing, writing, writing – and in part, processing these last few months!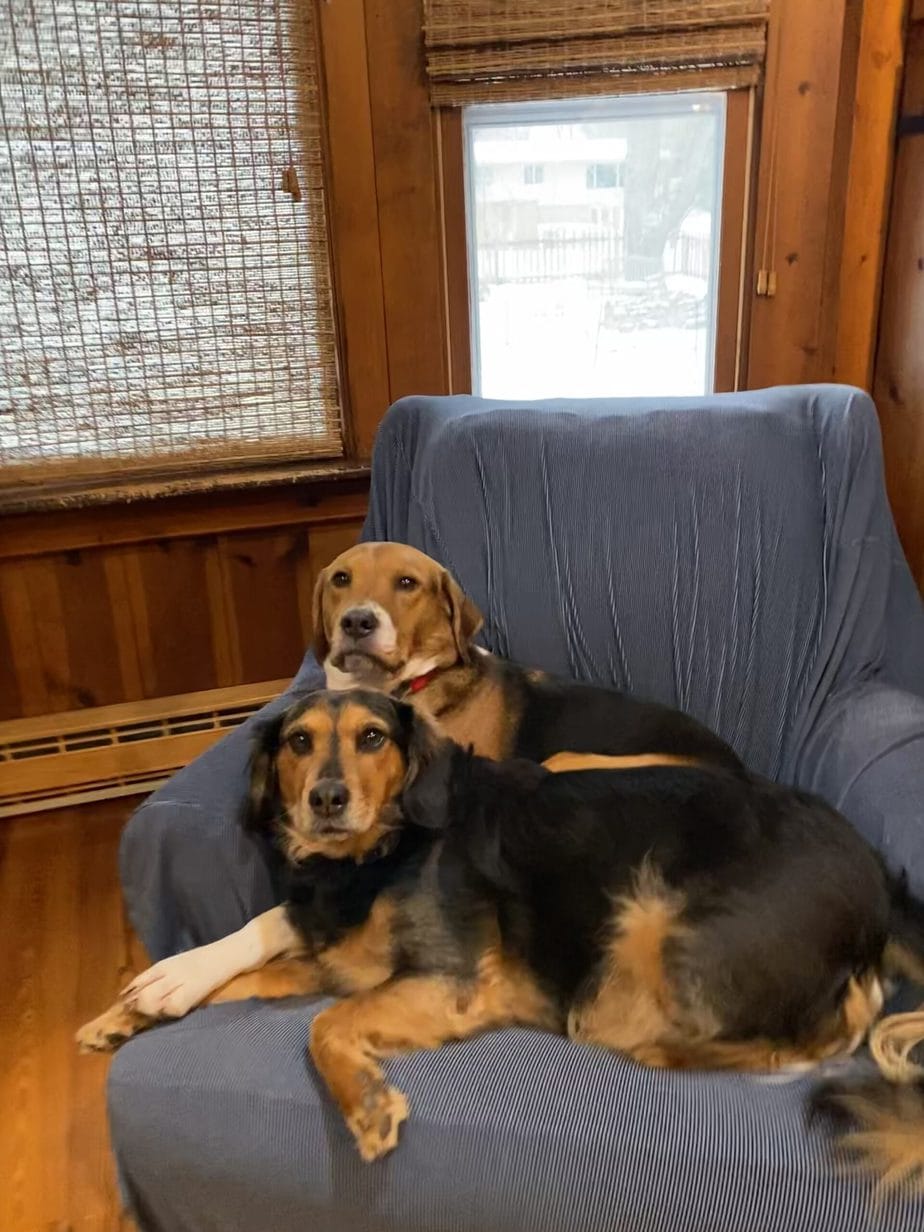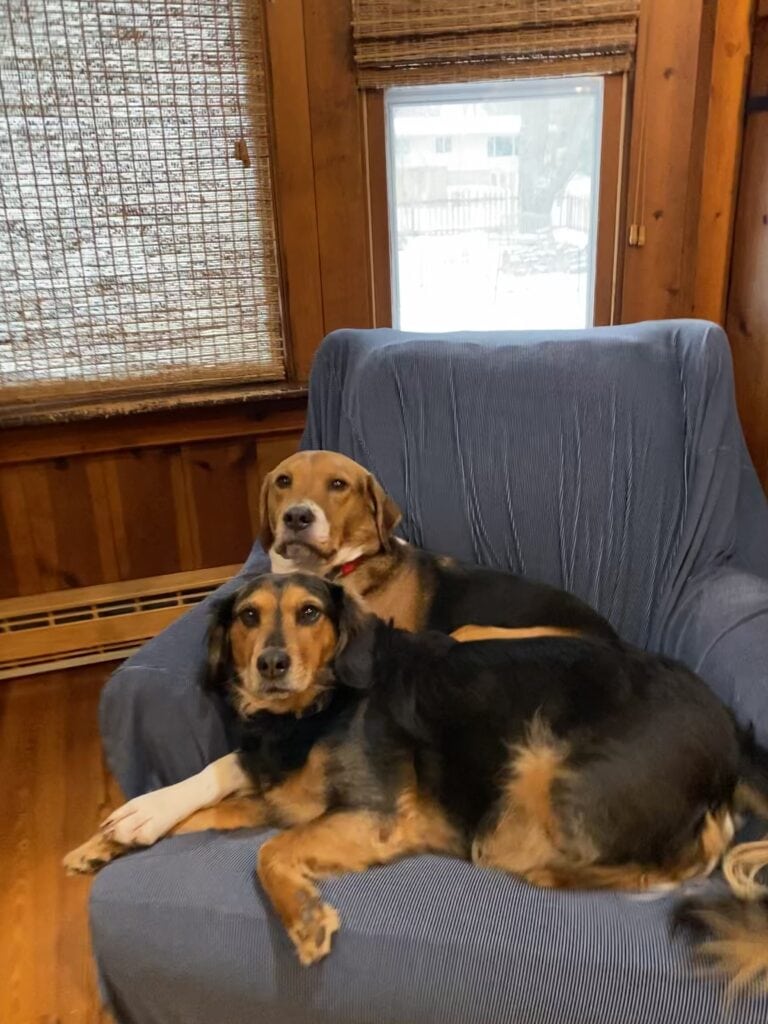 December & January adventured like…
Holiday celebrations: The majority of December was unexciting and involved a lot of work. However, it was great to celebrate Christmas Eve and Christmas day with my fully vaccinated family, after being apart last year.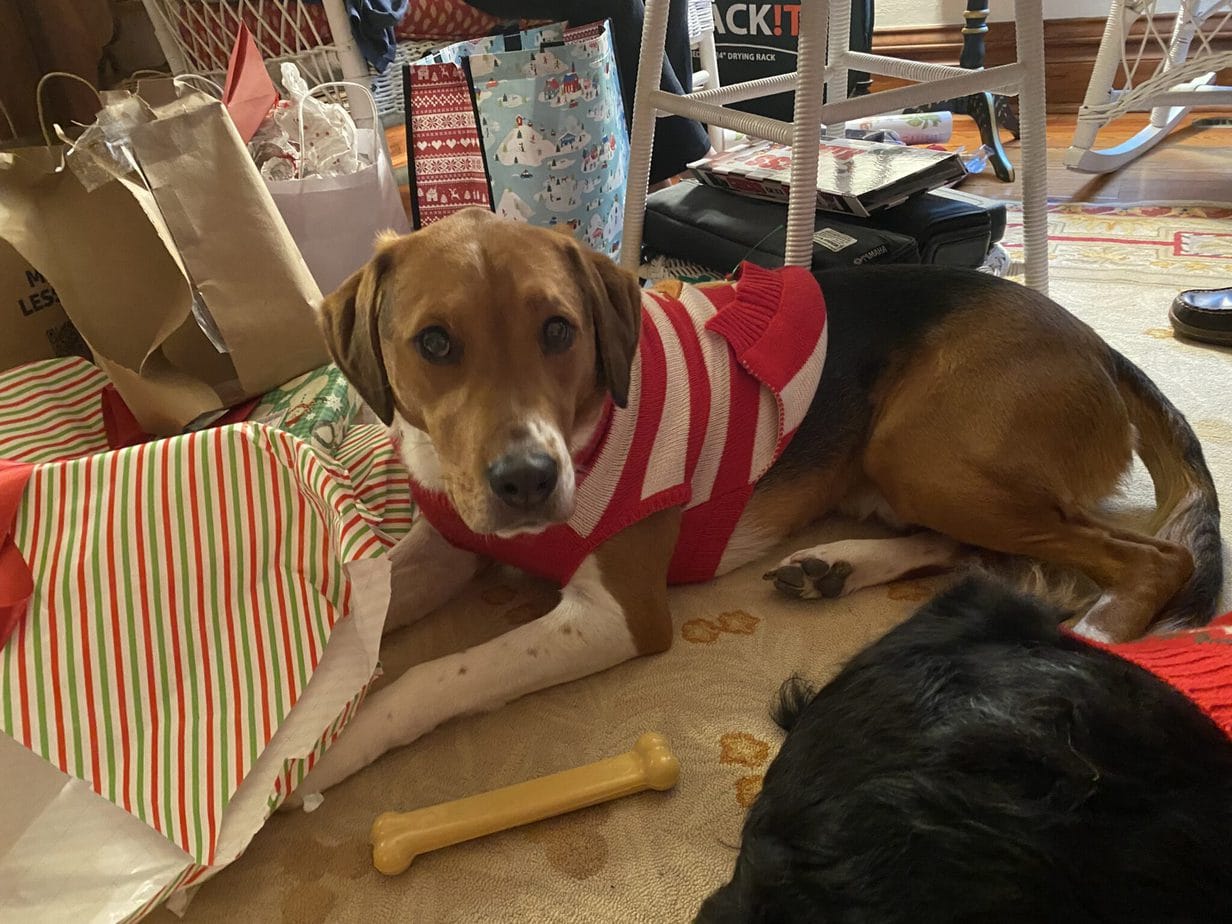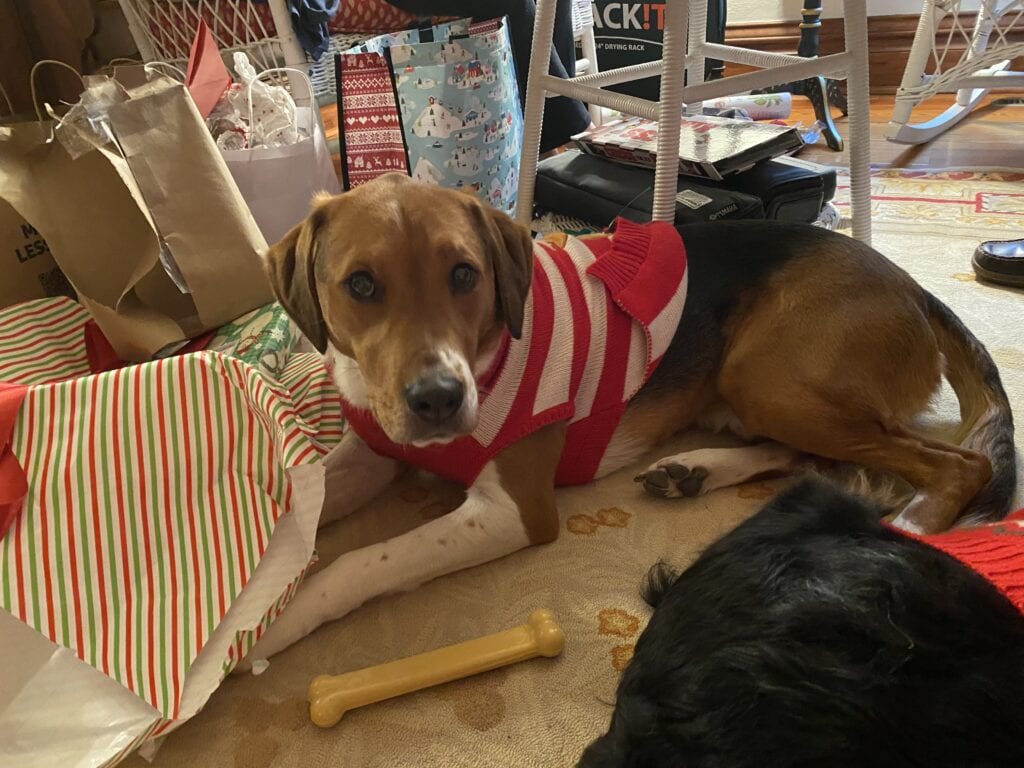 Dan visited: YAY! At the end of December, Dan flew to Detroit and visited me for three weeks. This was his first time in the USA since 2019, thanks to borders finally reopening to UK residents.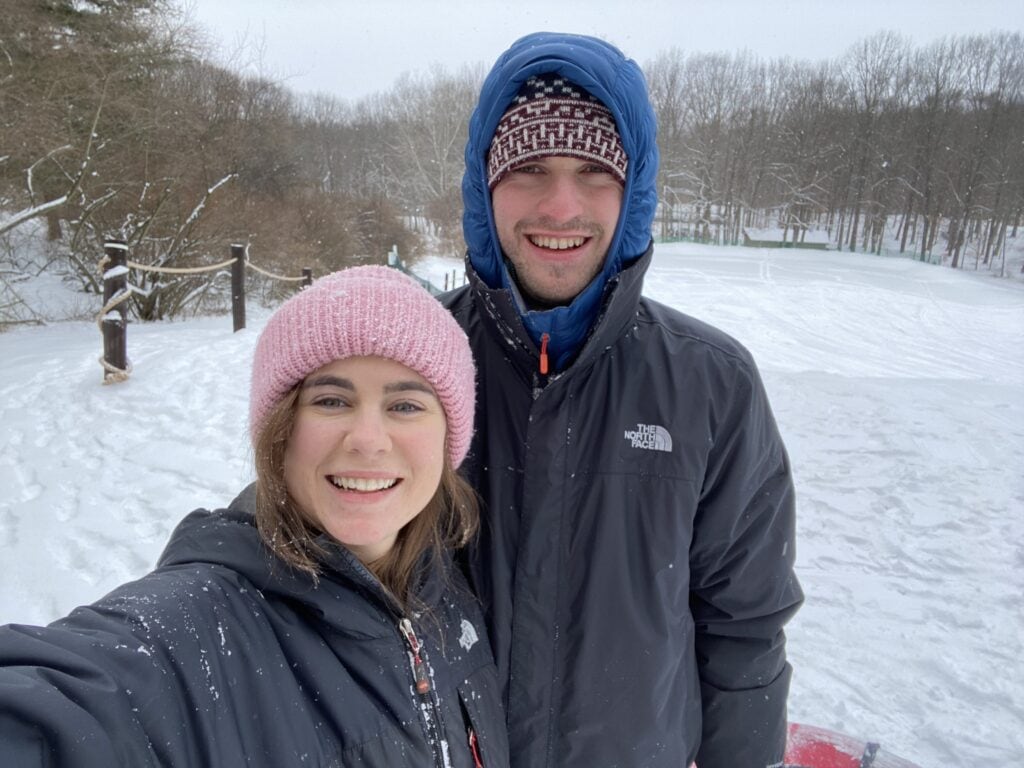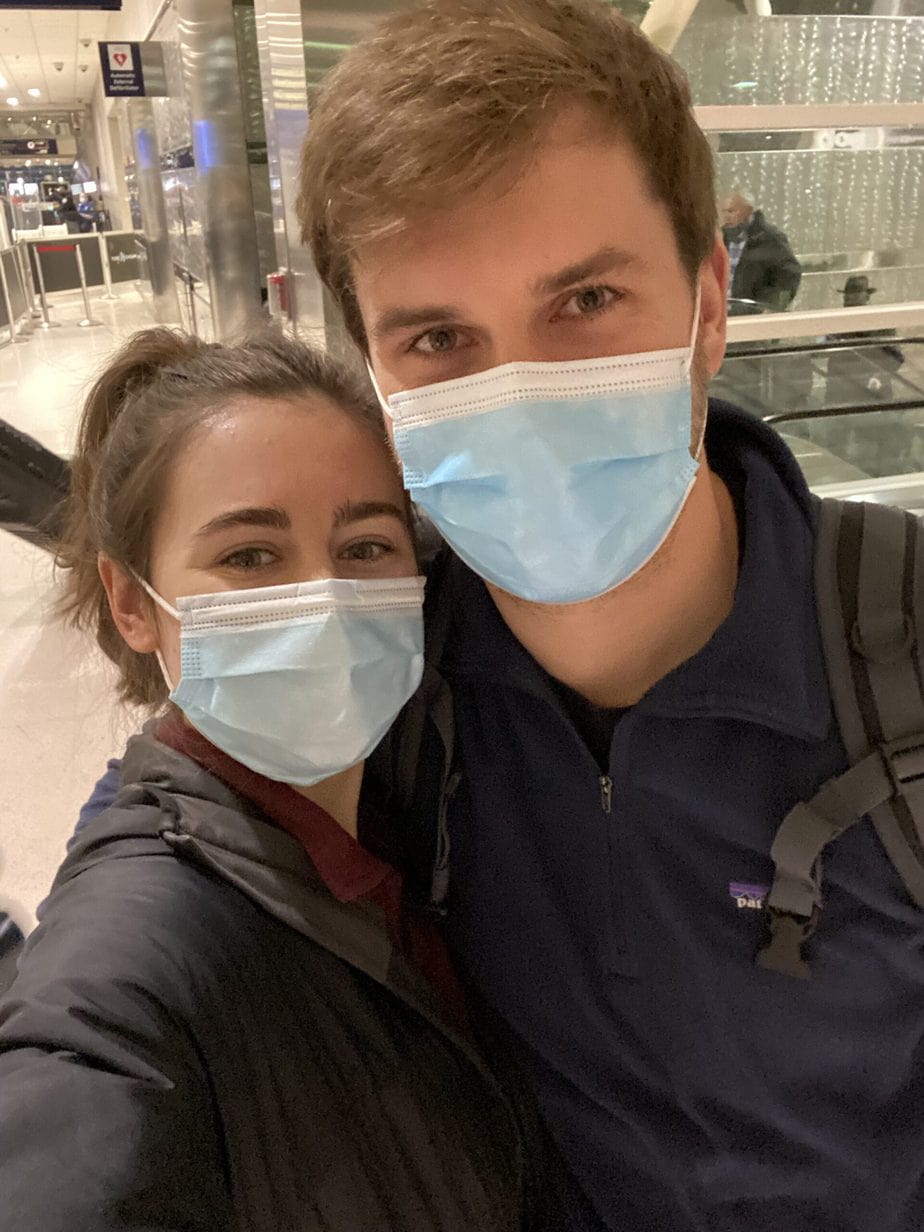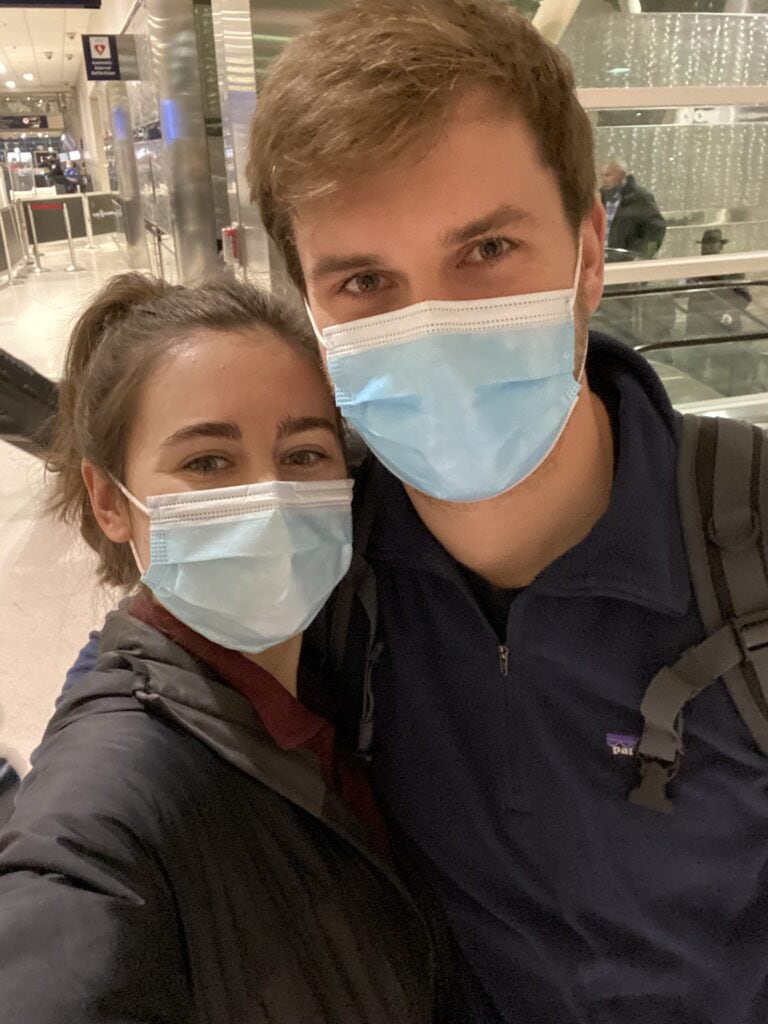 We spent a weekend in Detroit: When Dan arrived, we spent a couple days in Detroit and it was great! I love this city – even in winter.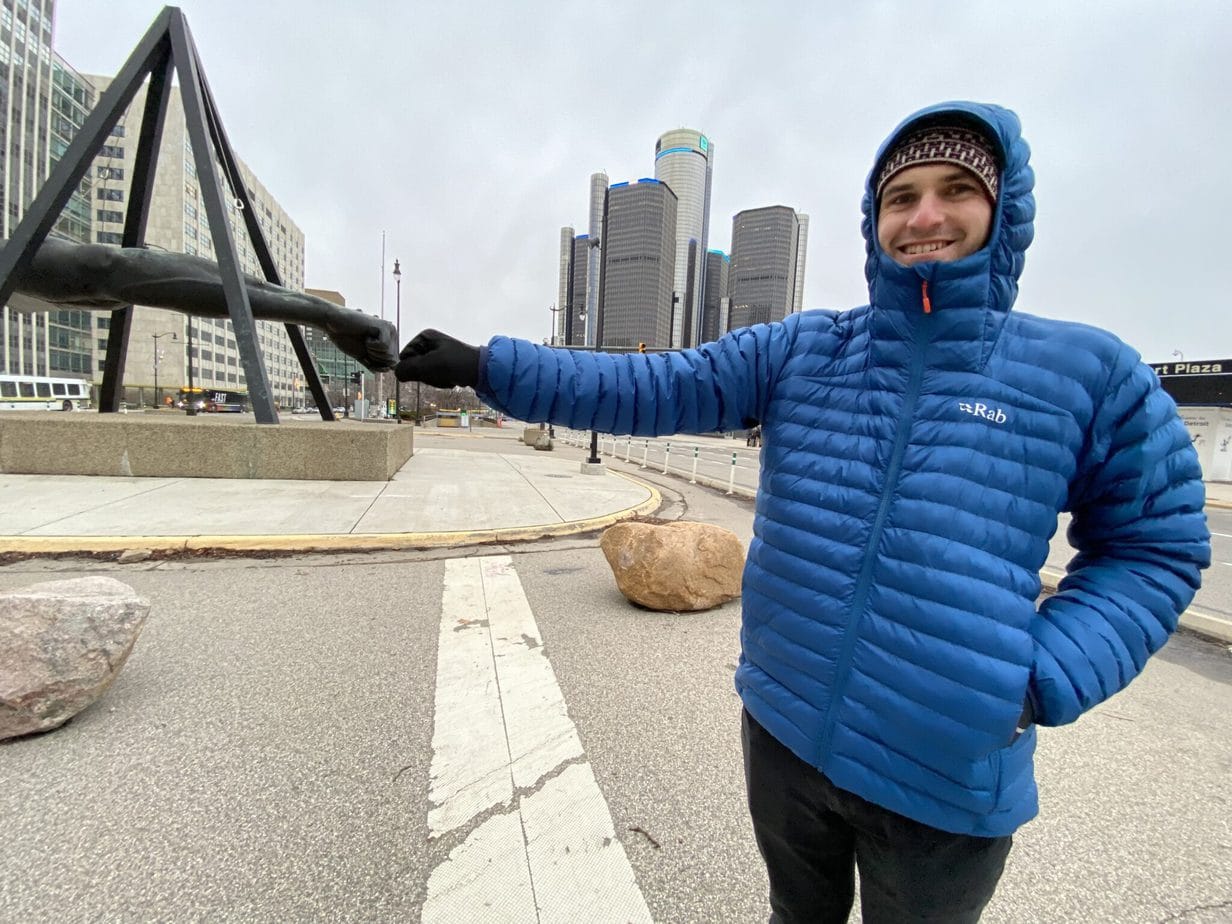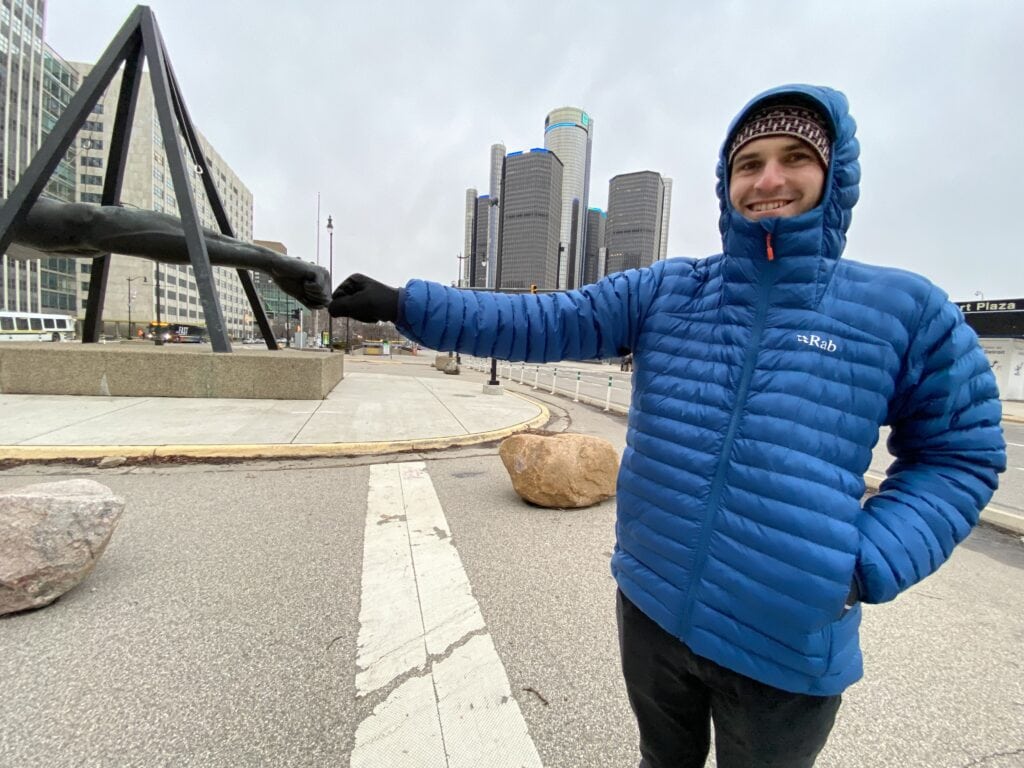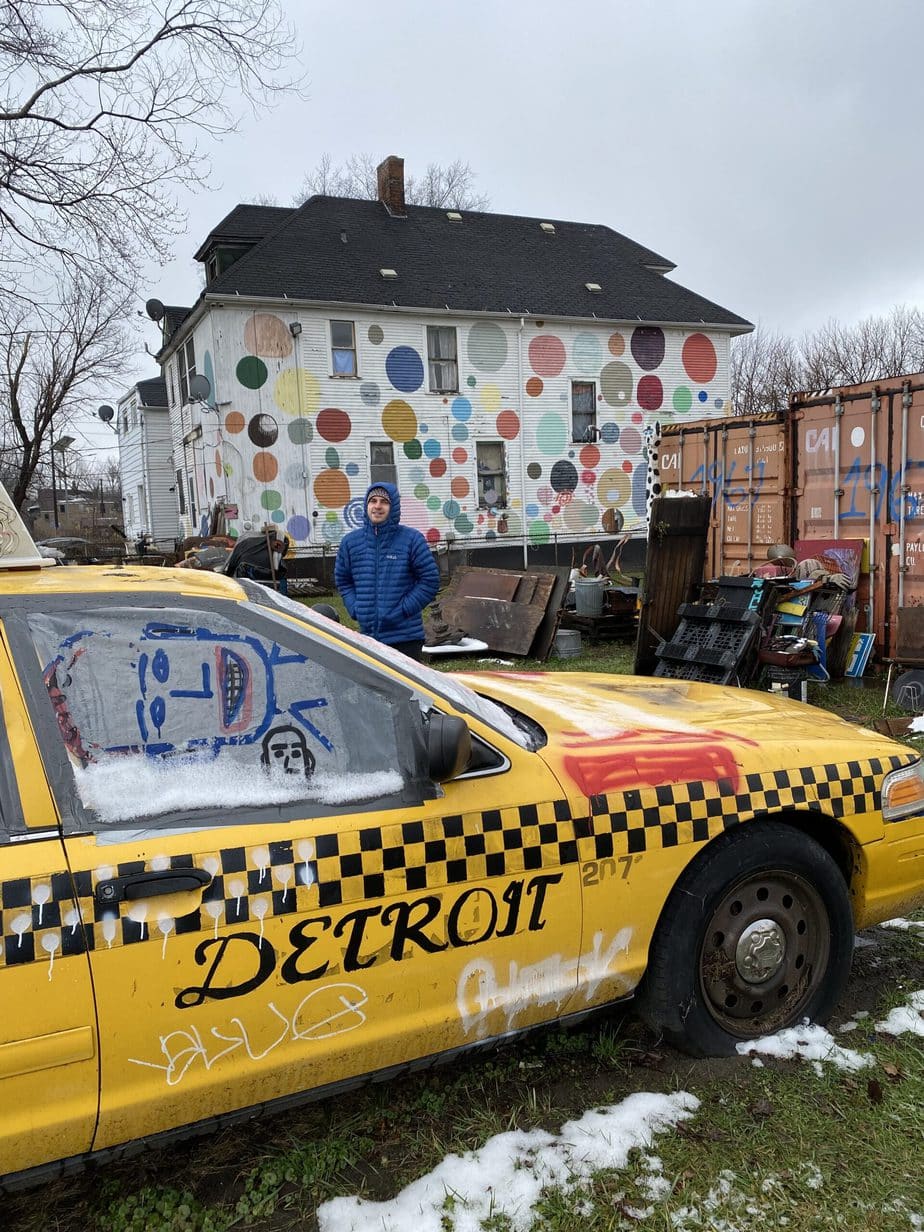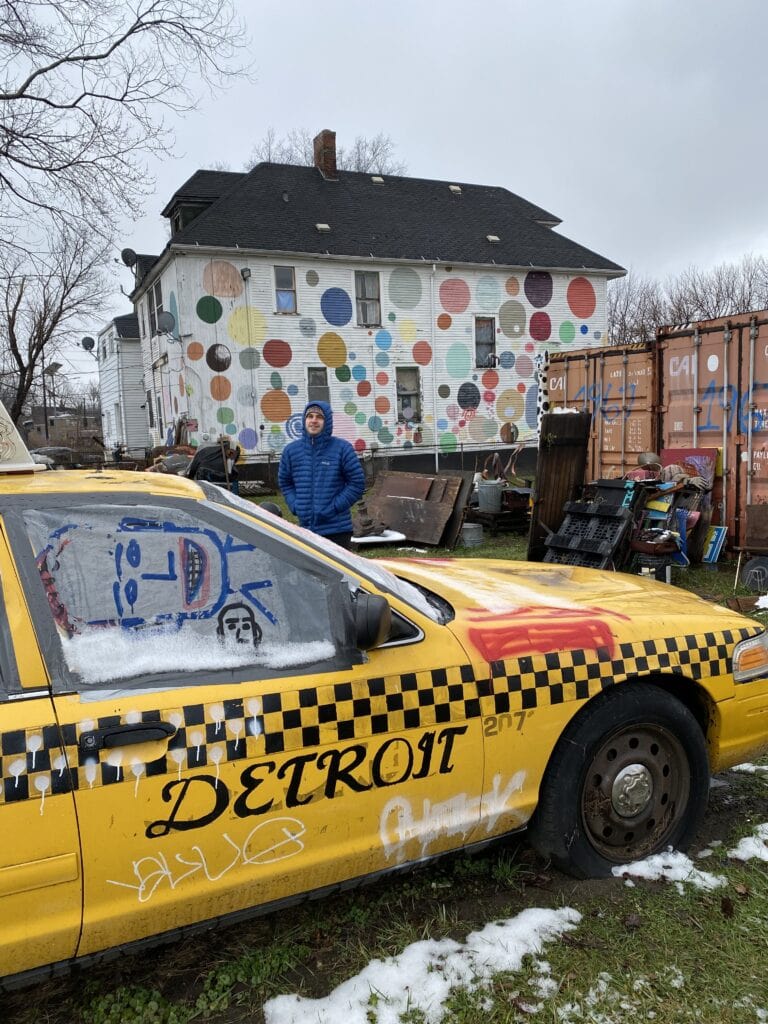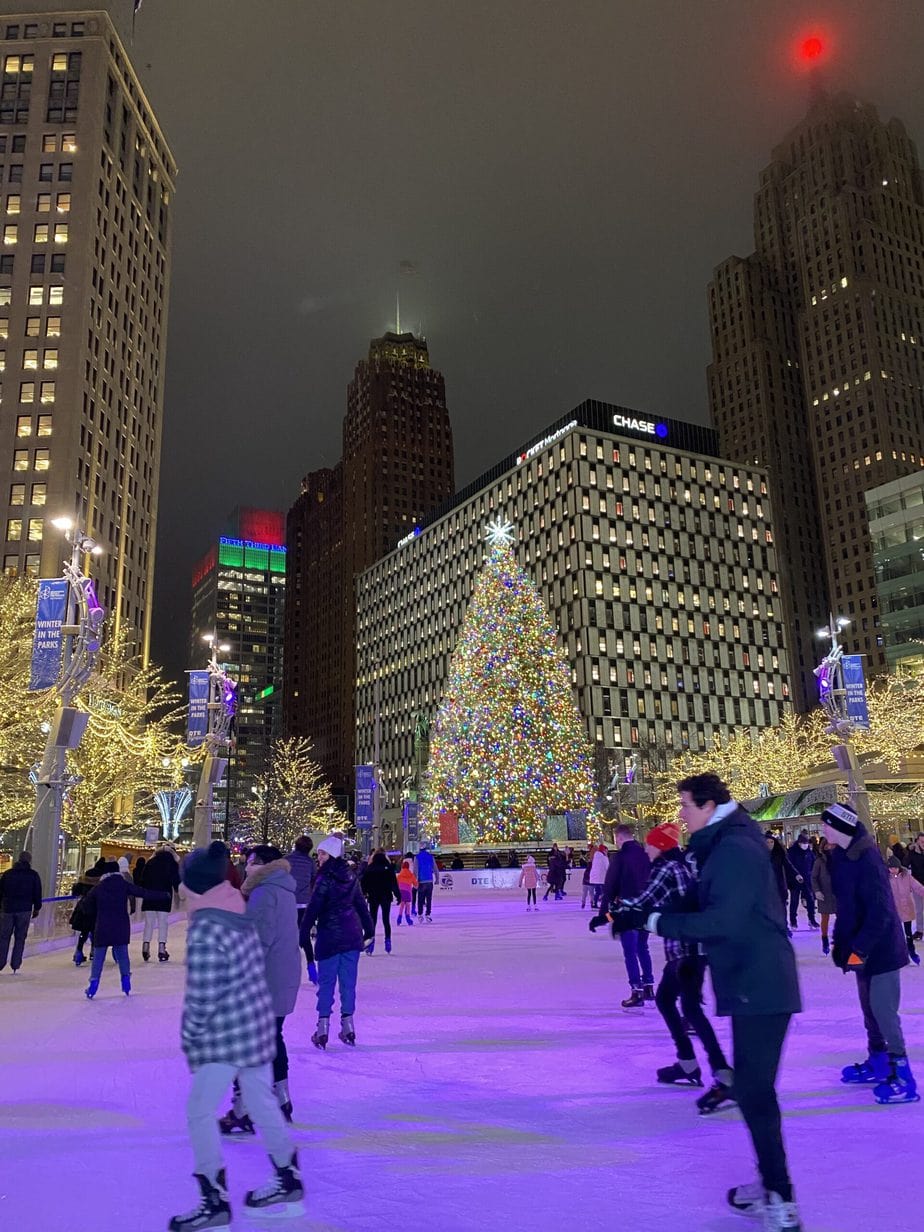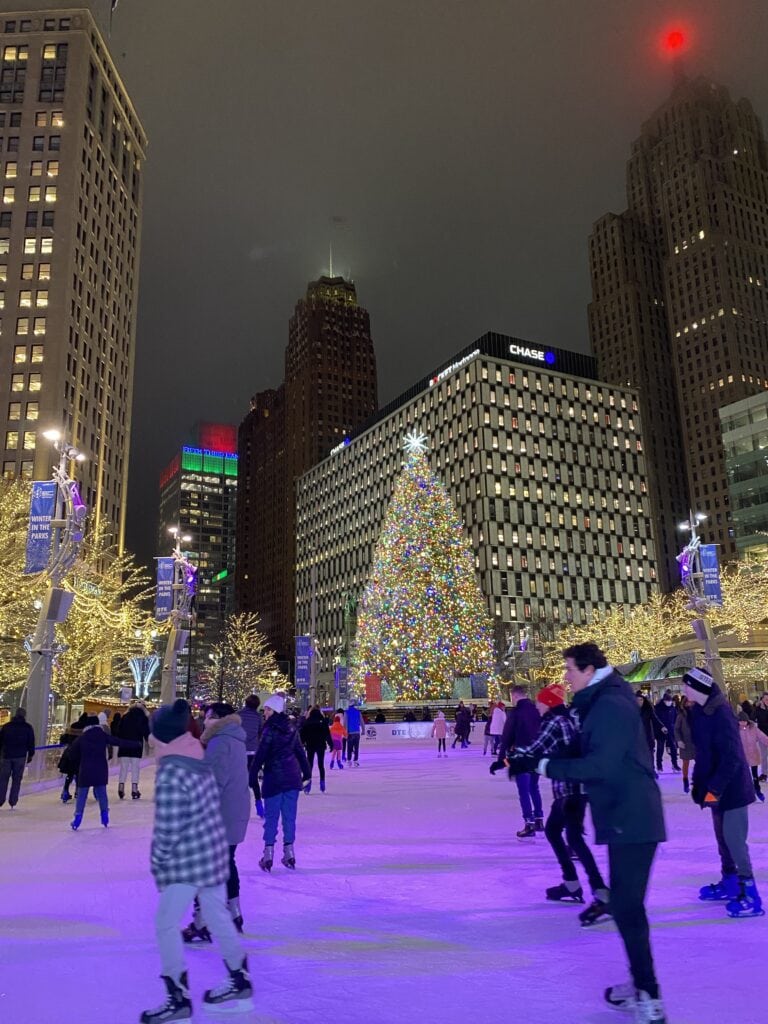 Then we all got Covid: BOO! If you read my 2022 travel plans blog post, then you already knew this. But unfortunately just a few days after Dan's arrival, I tested positive for Covid. I woke up feeling sniffly the morning of our flight to Orlando to visit Harry Potter World, and took one of Dan's NHS rapid tests. We were shocked that it was positive, and Dan and I quickly canceled our trip and left to isolate at my family's cottage (which has no wifi, non-potable water, and the pipes to the toilet froze LOL). Soon after Dan tested positive, and had to delay his flight home. Unfortunately, my mom tested positive too a few days later. Somehow my dad, who stayed at home with my mom, never got it… that man has an immune system of steel. Not exactly the vacation Dan dreamed of! Luckily, we all had relatively mild cases, although it was somewhat of an emotional whirlwind and my sense of smell still isn't right.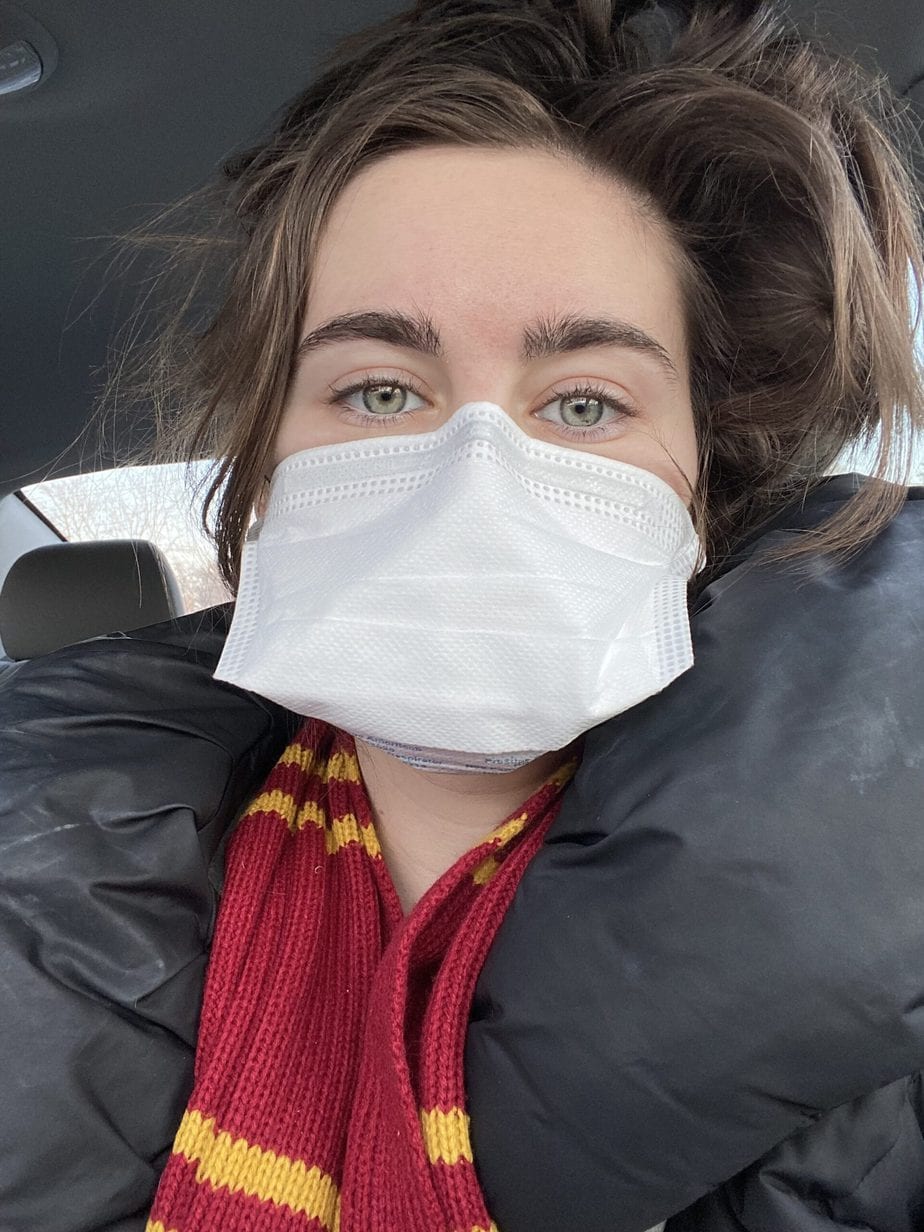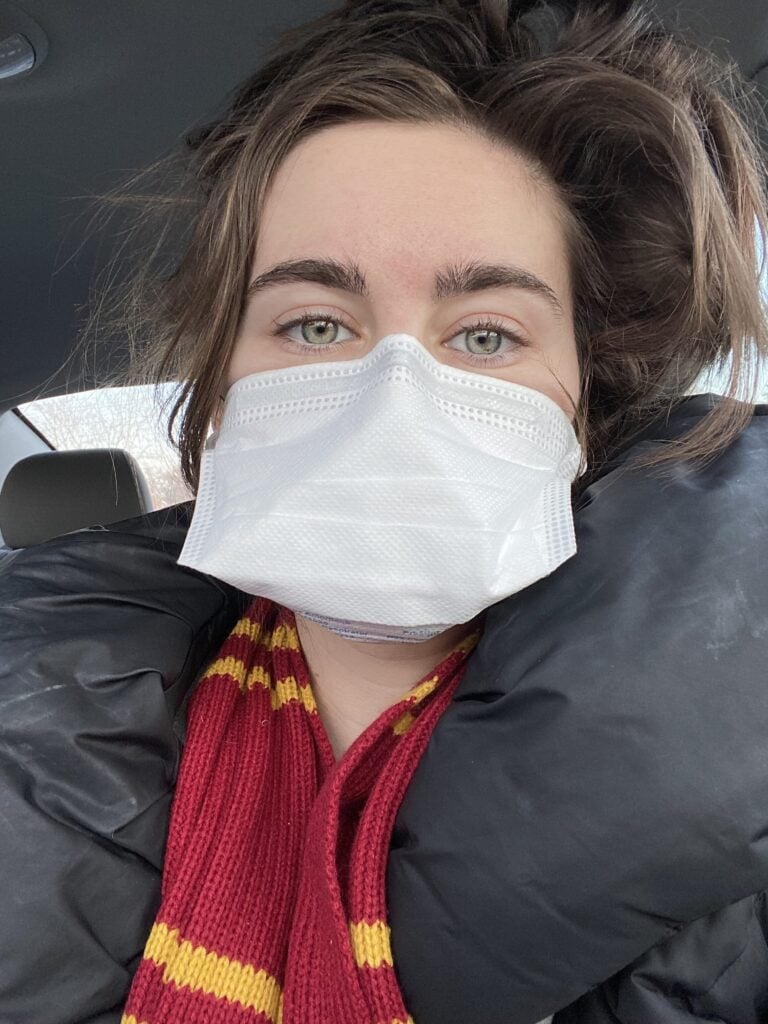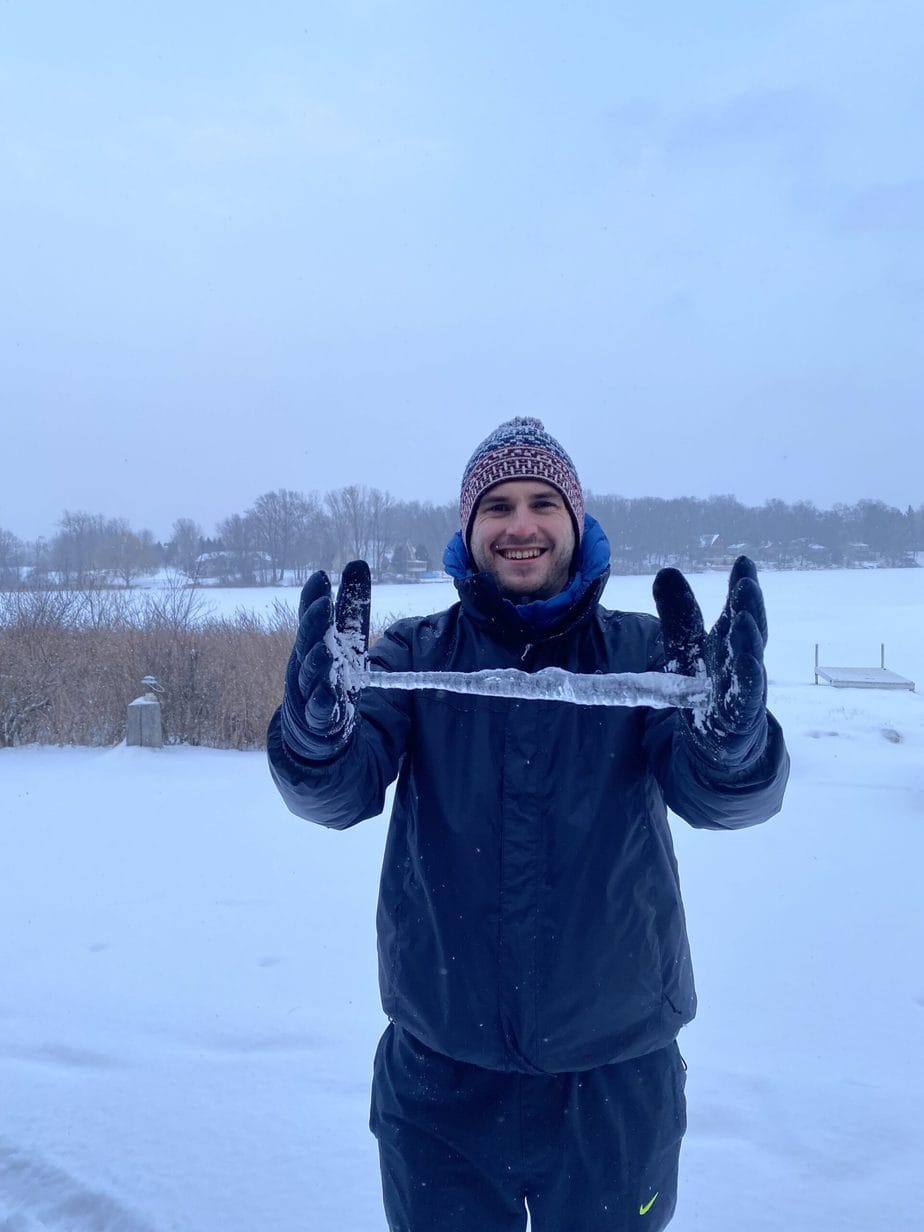 I quit my job: Did I just give you whiplash? I told you this monthly recap is going to be packed.
And got a new job: After a lot of hard work and planning, I was offered a job as a travel occupational therapist in California! If you've ever heard of travel nursing, then think of this as the same. Essentially, you are hired to work short term (usually 13 week) contracts around the USA at various companies that are in need (usually short staffing due to maternity, sick leave, or uhhhh… health care in a pandemic). These jobs are quite lucrative because as a "relocated worker" you are eligible for generous tax-free housing and meal stipends. My first ever travel therapy gig begins this week!
A solo cross country USA road trip along Route 66: Yesssss, I saved the best for (almost) last! With my new job starting in February in California, I had to get myself there. Cue a solo cross country road trip – in winter no less. It took me about 8 days of driving, with lots of scenic stops along the way because I followed the historic Route 66! This journey was such an EPIC travel adventure and I am so excited to start sharing about it on Instagram and in plenty of blog posts.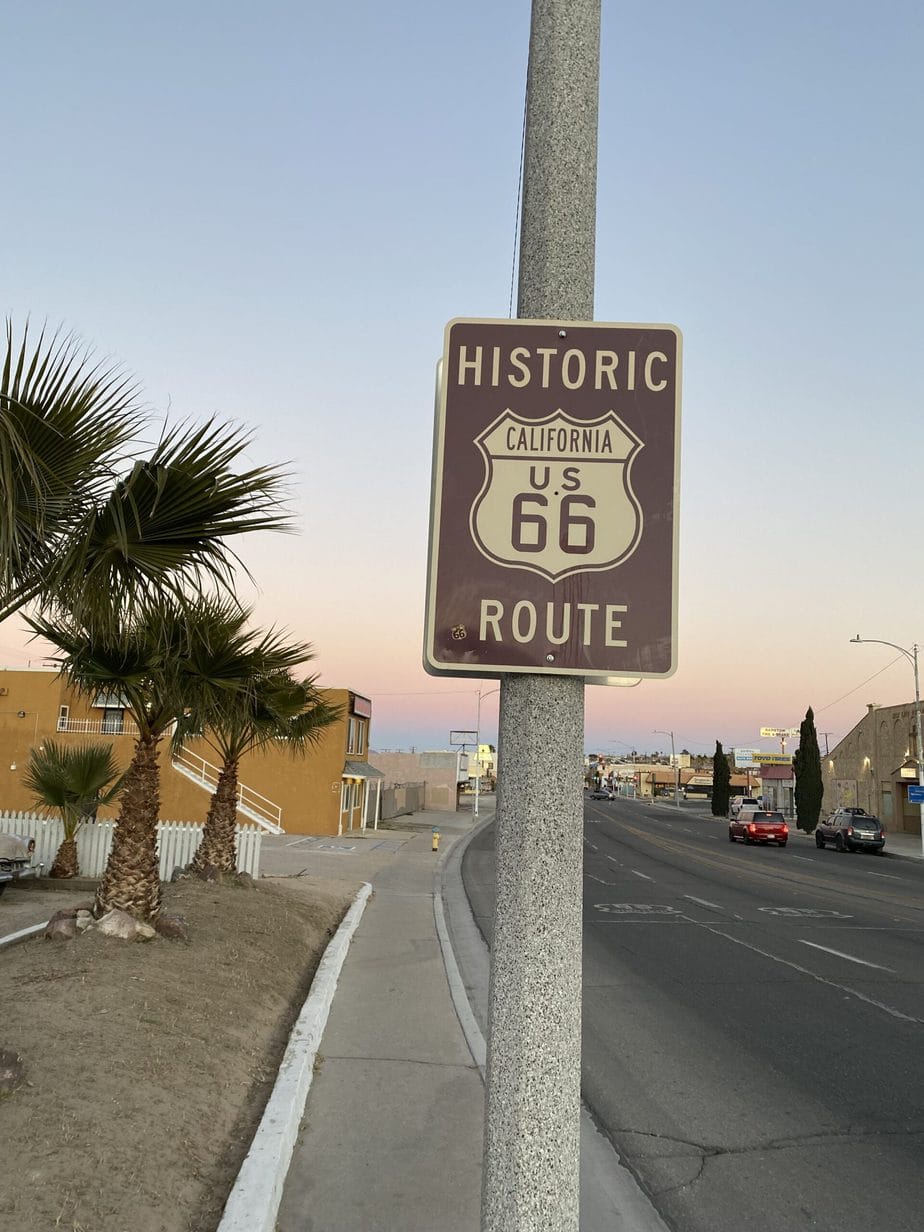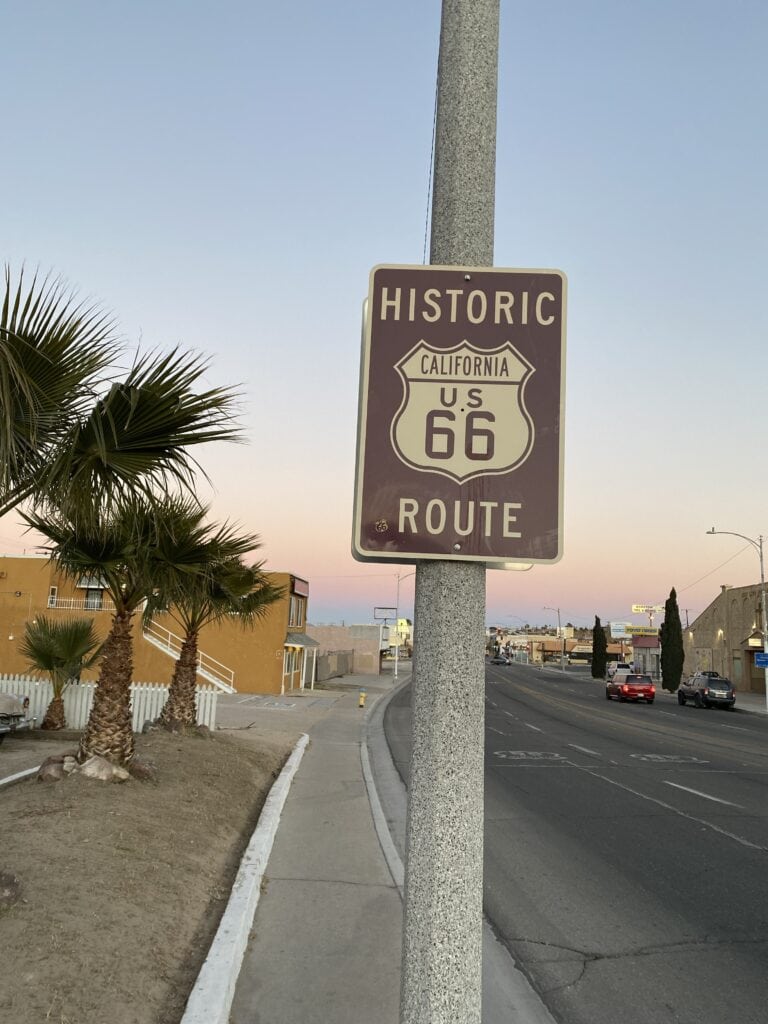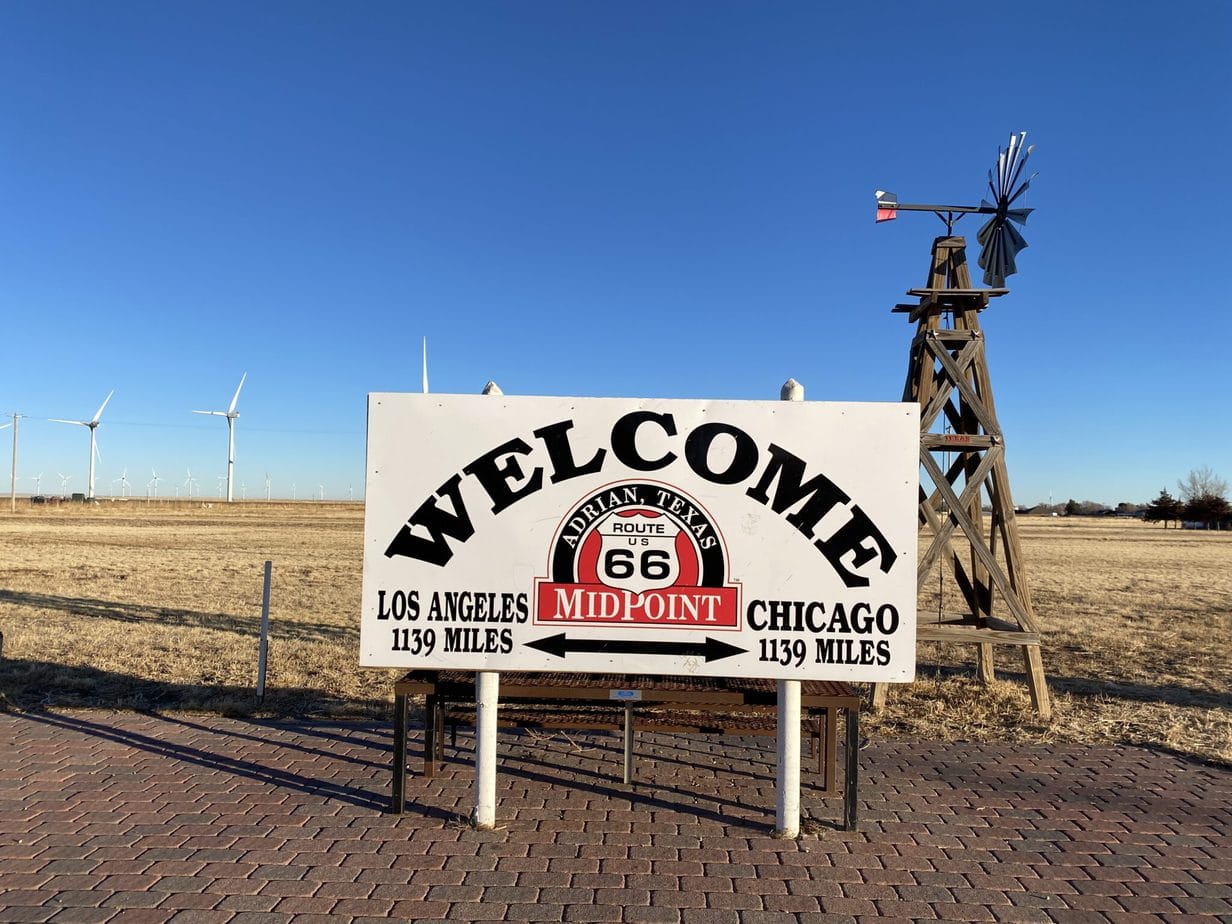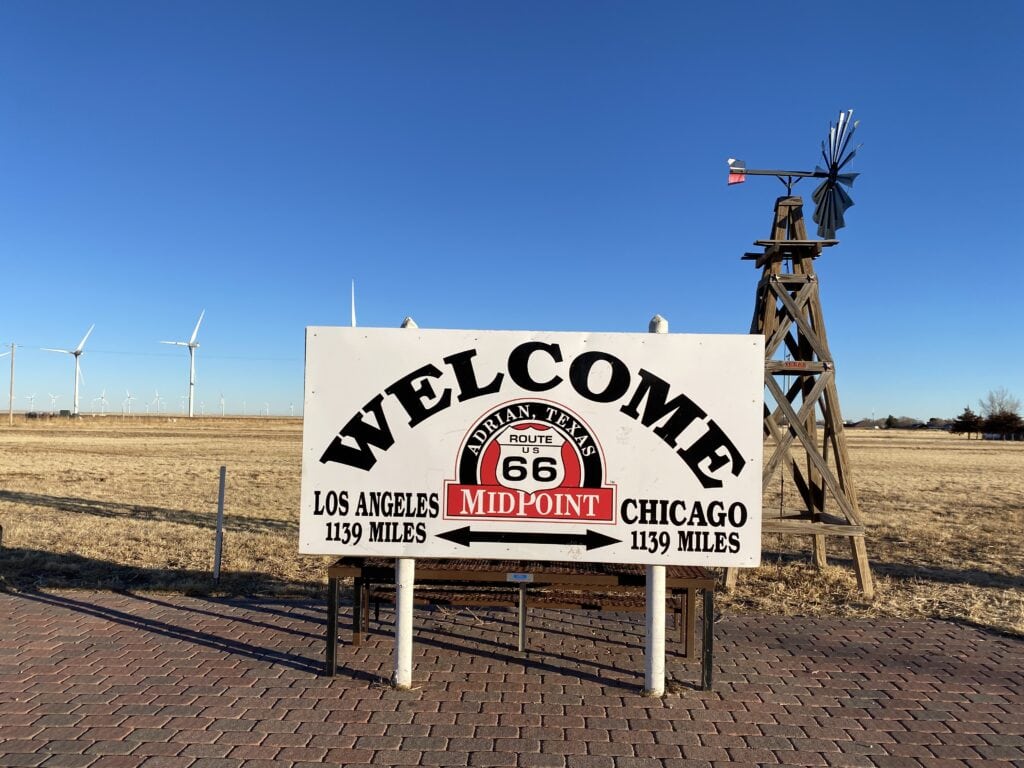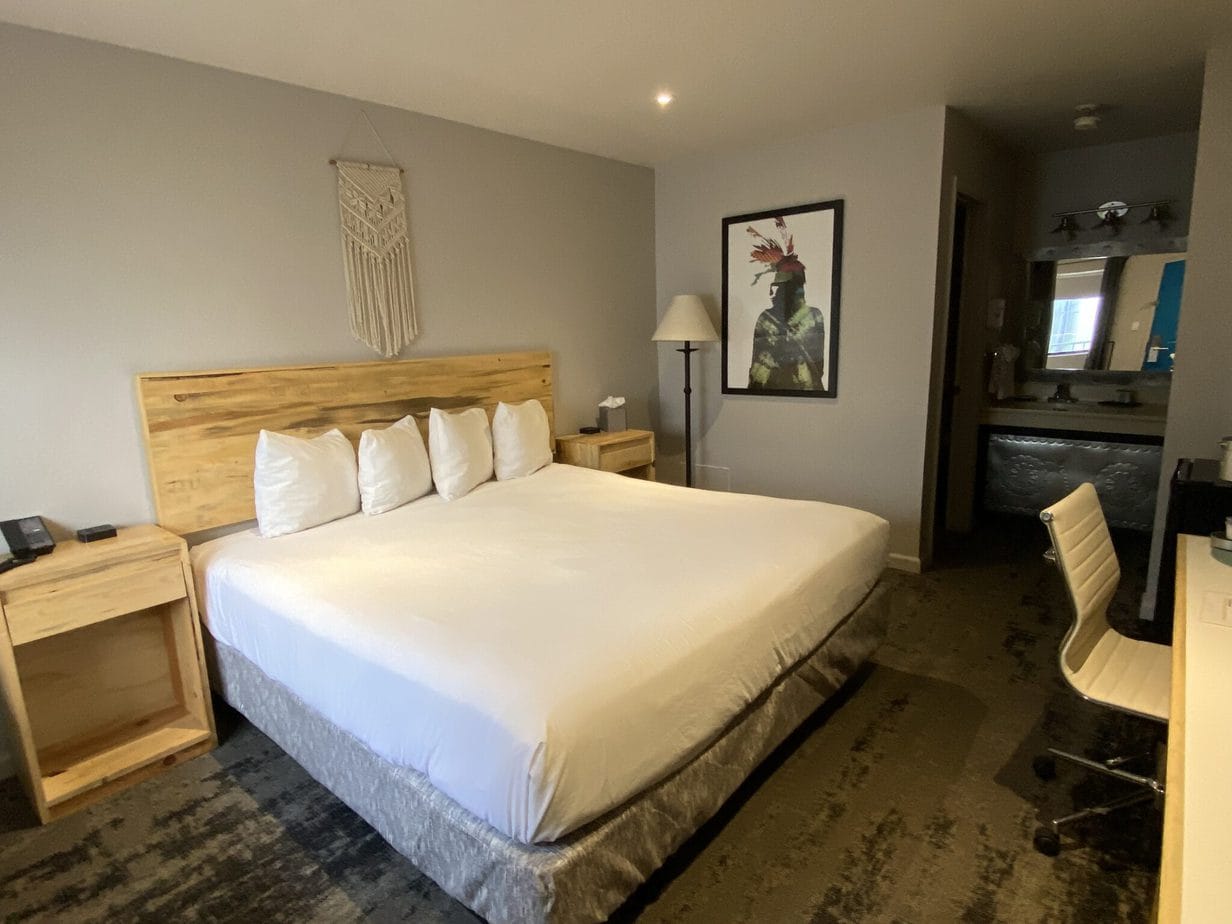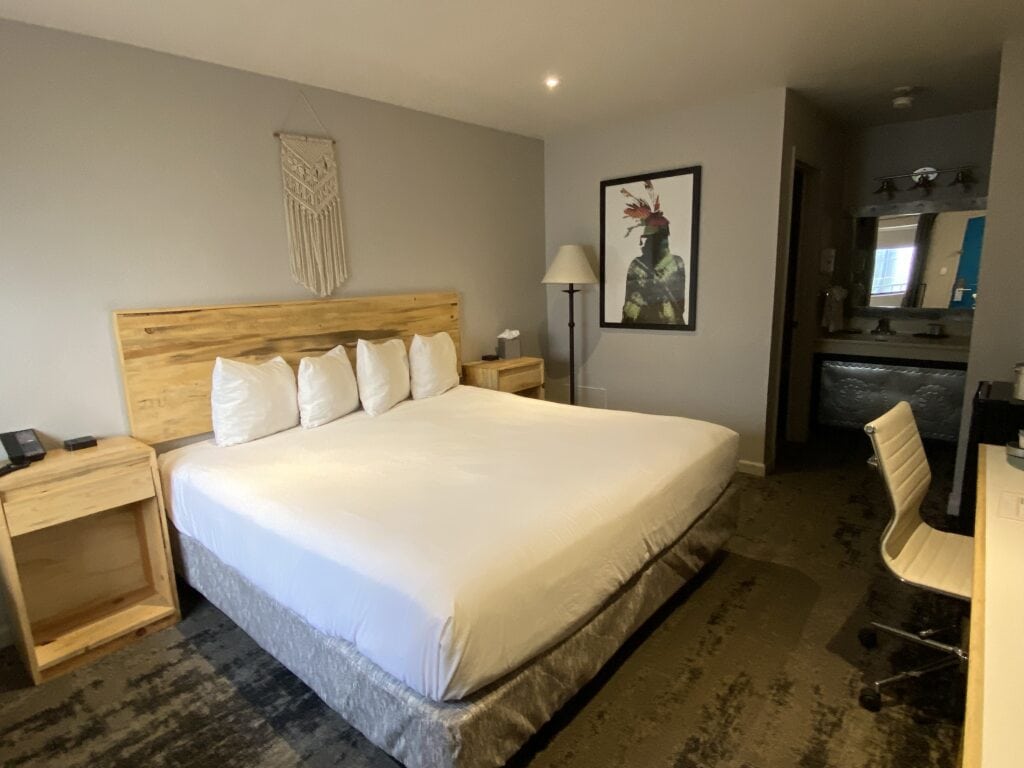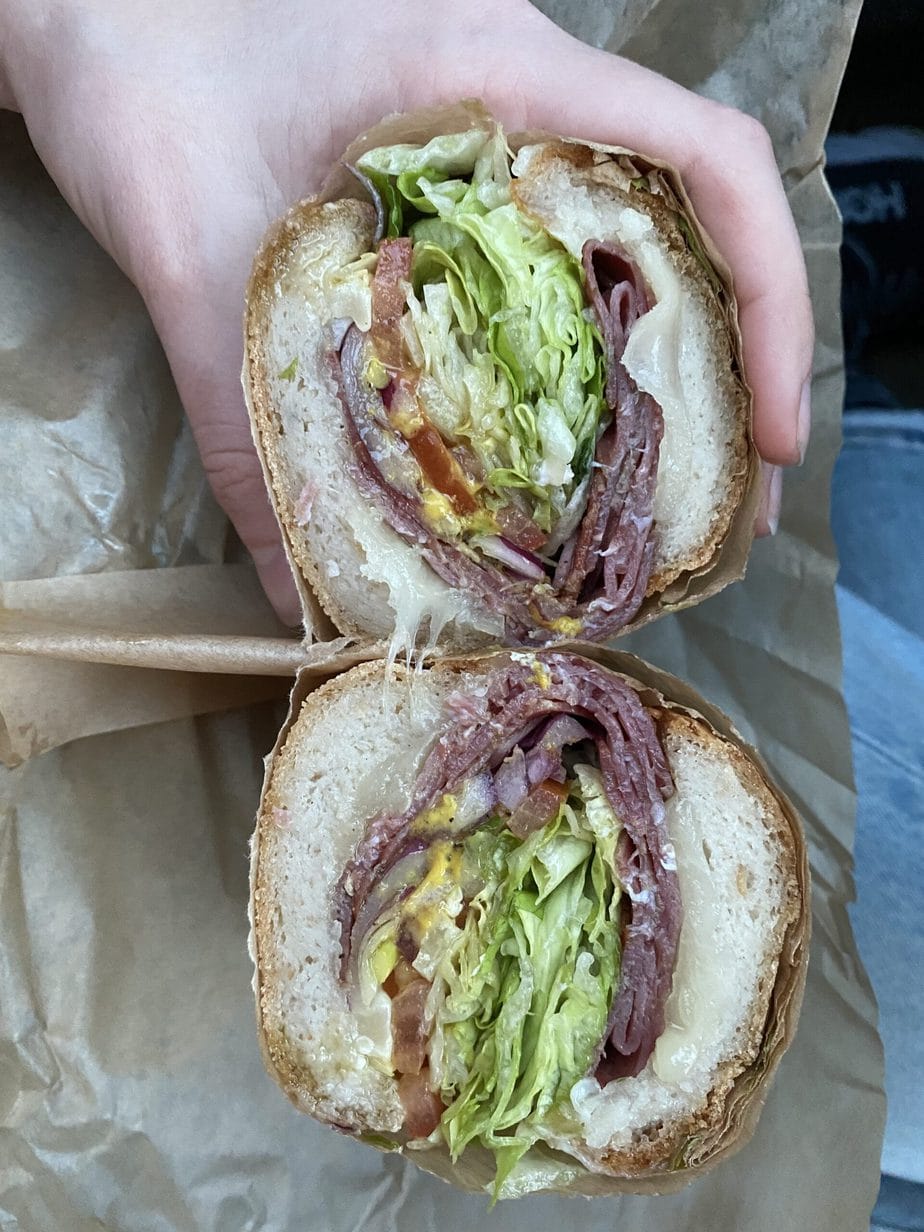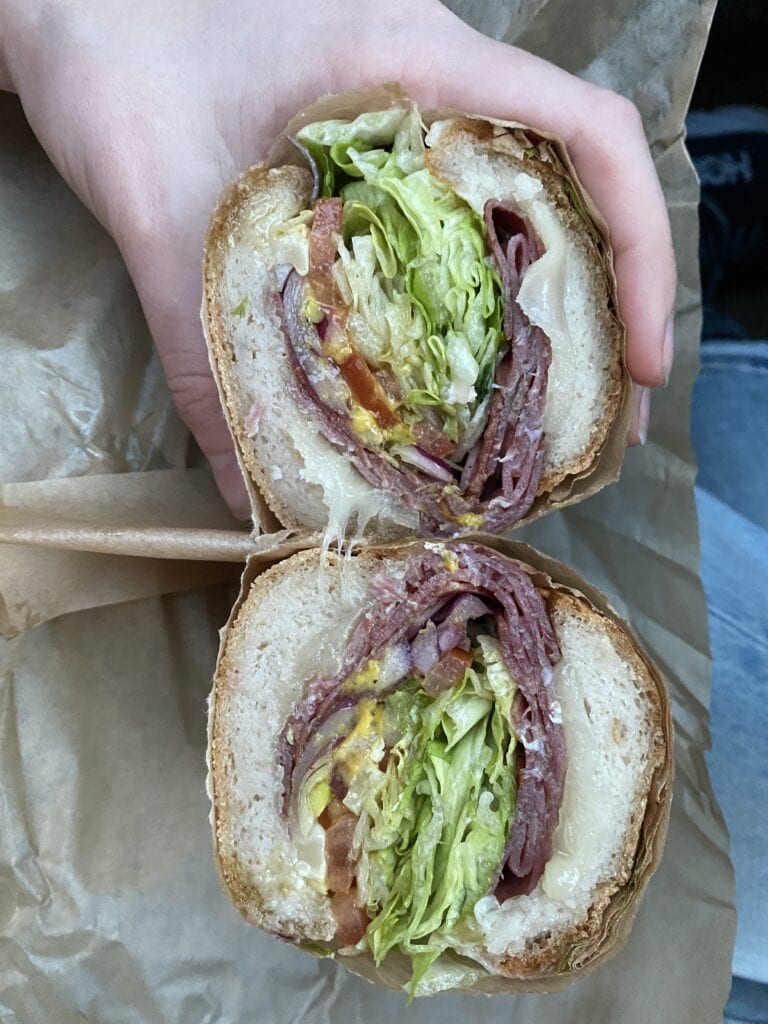 Six month endometriosis excision anniversary: Finally, just a few days ago I hit my six month anniversary of the major endometriosis surgery I had in August. I still haven't shared much on the blog about this because honestly, I have been processing and healing. For now I'll say, none of the adventures I had this past month or will be having in the future would be possible without that surgery. I am so grateful.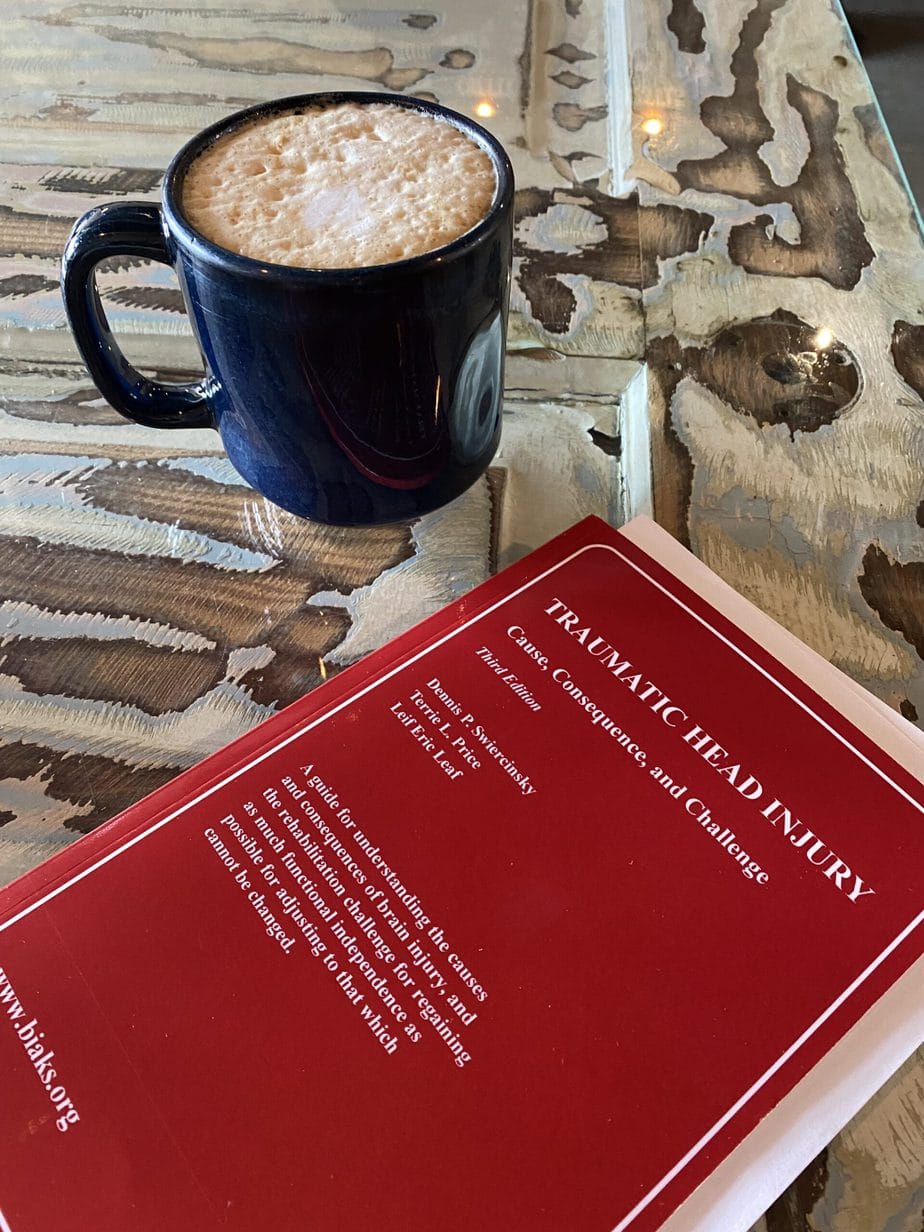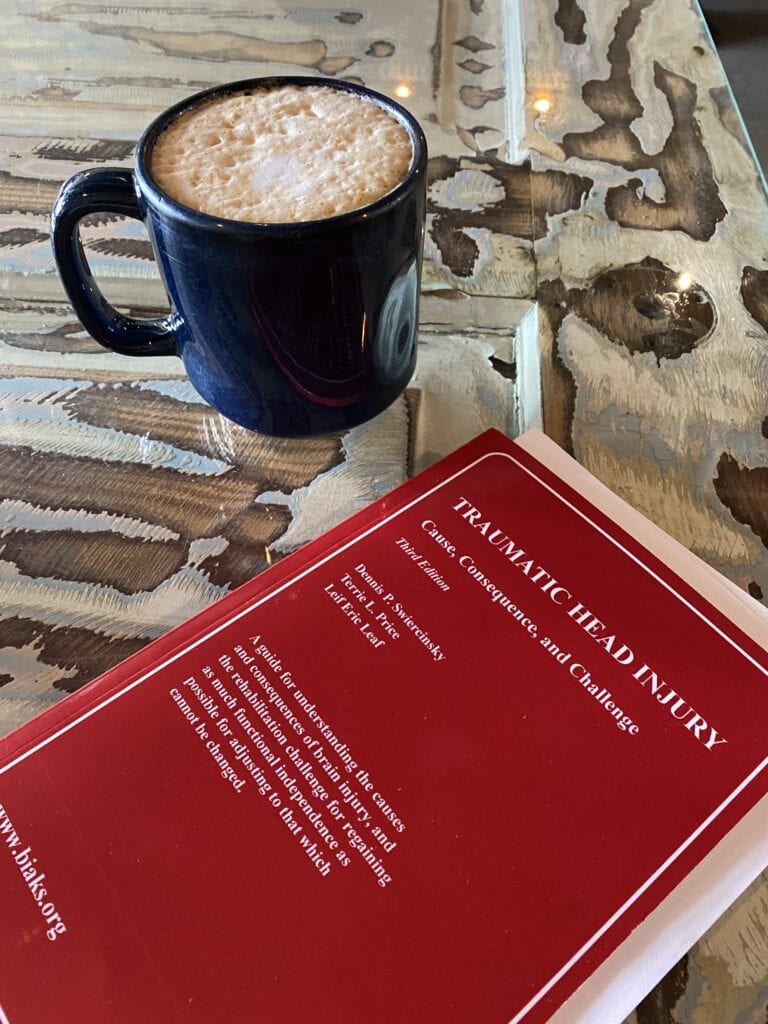 January blogging income report and update…
It's a new year and I've decided to add a NEW section to this monthly recap! If you've been here a while, you know that I've been blogging since 2015 mostly as a hobby. Well, that hobby grew and I realized that yes, I do want to earn money from this passion of mine.
Going forward, I'm going to share my monthly blogging income. But seeing as this is my first month of doing so, I'll include some background information too!
Timeline of how I started earning money from blogging: From 2015-2018 I made pennies blogging, probably a couple hundred per year at most – mostly from random sponsored posts from companies that were taking advantage of me as a naive new blogger. I did not really realize nor care about making money from blogging. I just enjoyed writing!
From 2019-2020 I woke up to the possibility of earning money from my blog – but I did not want to "sell my soul" for SEO just to make money. I like writing in my own style and sharing personal anecdotes, and I struggled with how to monetize that without feeling "icky." I was also busy starting my career in healthcare, and quite sick with endometriosis at this time. I made enough money blogging (and more from freelance writing) to declare it on my taxes, but certainly not enough to live on.
Entering 2021 a lot of hard work came to fruition and I started earning more, mostly thanks to getting accepted to Mediavine (a higher paying advertising company, that you'll see provides all the ads on this page!) and figuring out the nuances of freelance writing (of which many opportunities filtered in through this blog, and I count alongside my blogging income because I group all my self employed "content creating" income together on taxes).
Why I'm sharing my blogging income report: I decided that in 2022, I'm going to share my blogging income report within my monthly recaps! I'm not doing this to brag, at all, but rather to track my own progress in my first year of Mediavine – AKA my first year of earning any significant money from Endless Distances.
I would also be so happy to inspire any of you that it is possible to earn money blogging. Personally, I have been super inspired by Amanda of A Dangerous Business, and a few other bloggers who share their own income reports and demystify that yes, it's possible to earn money blogging! I credit Amanda with a lot of my own motivation just by seeing that it was possible.
January 2022 blogging income
Ironically in my first monthly income report, I've honestly been barely keeping up with the blog – but I was super happy to find that despite my inattention, I continued to earn a steady income through Mediavine. Yay!
Here's how my income broke down in January (I am basing these categories on Amanda's – she is a full time blogger who earns six figures, and you should check out her income reports for serious motivation):
Advertising: $1,573.71
Freelance Writing: $2,075
Affiliates: $272.30
Other: $0
Total: $3,921.01
Note: I've decided to report my income as it is paid out, rather than when it was earned. So, the advertising income that was paid out in January was actually earned in November. Same goes for many of the freelance writing gigs. Additionally, this is my gross income, before expenses and taxes.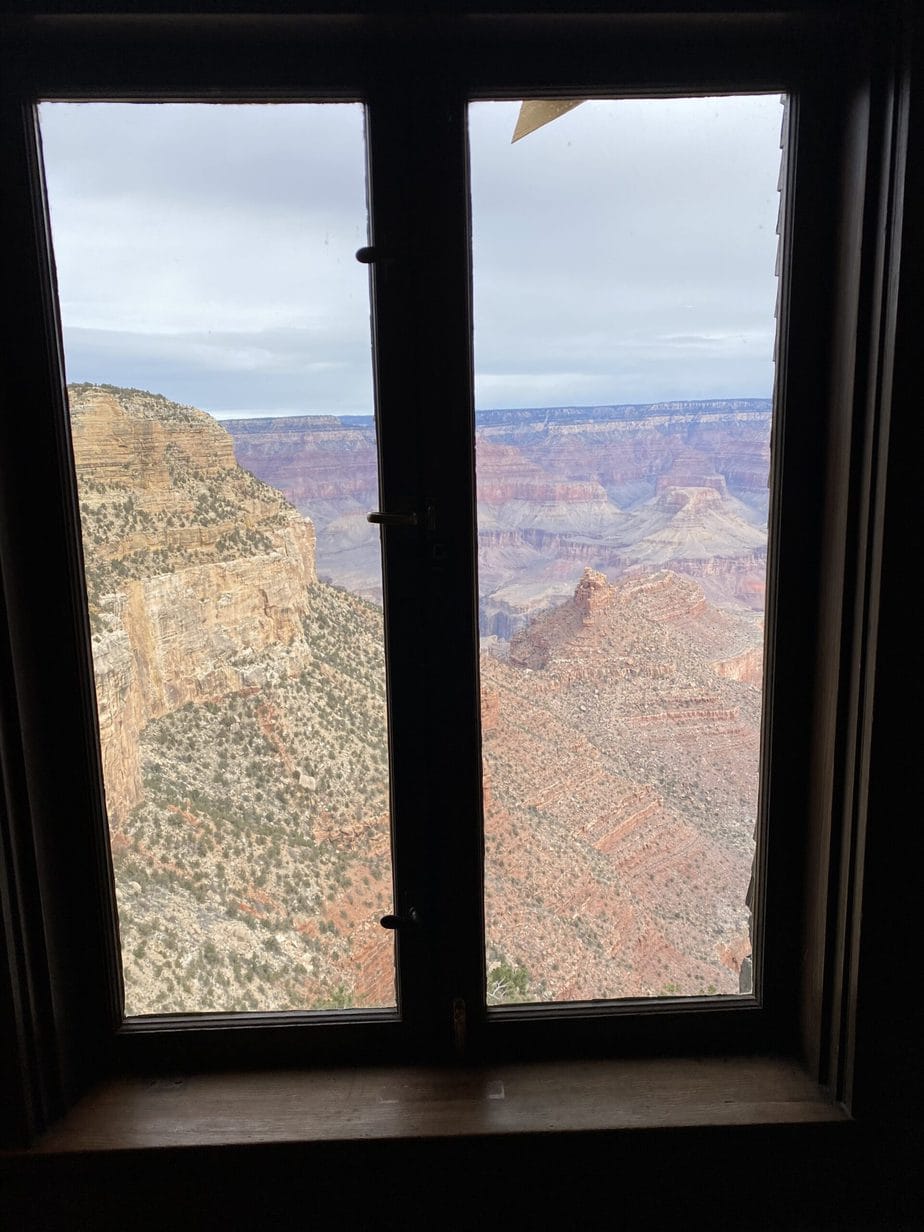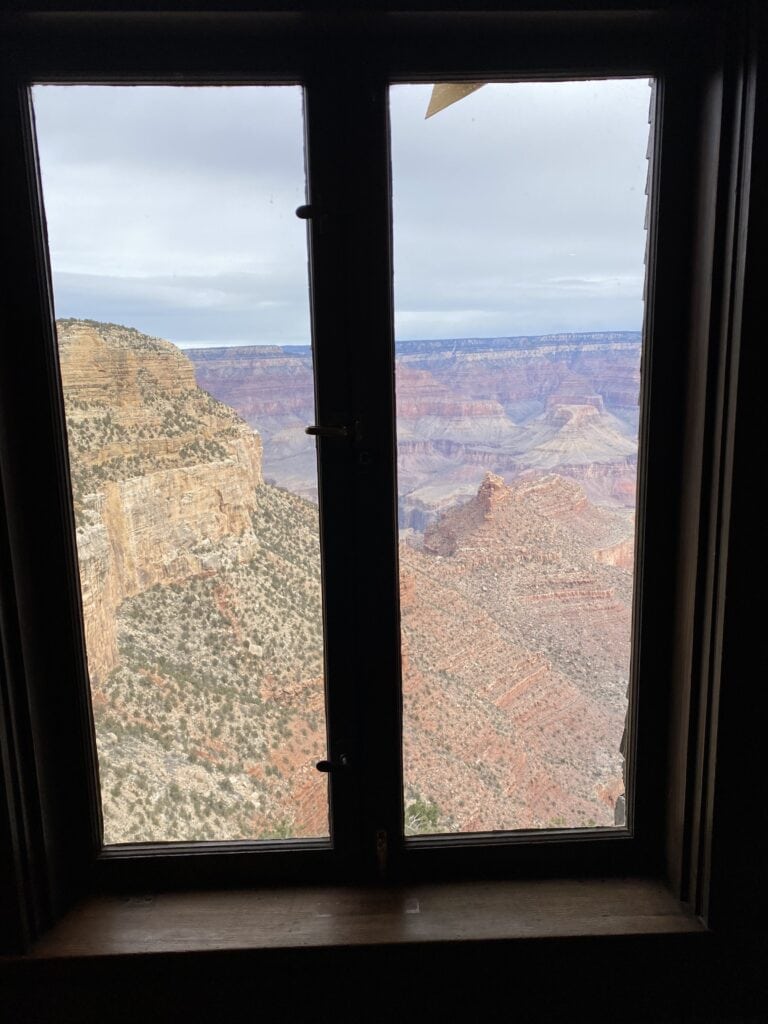 Upcoming in February…
I am writing this blog post from the little dining room table at my new rental home in northern California! It is only my second full day here, and I start work at my new job on Monday. I've actually never lived on my own before – I've always lived with roommates, housemates, or my family. So this is kind of nerve wracking and exciting.
My focus this month is mainly going to be getting the lay of the land at work, and keeping up with cooking, cleaning, errands, chores, and overall taking care of myself! I also have a goal of publishing at least three blog posts in February (not including this one) about my Route 66 adventures.
If there's time – which I seriously hope there is – I'll be exploring my new northern California home on the weekends and maybe even make some new friends?!
PHEW! What a massive but exciting monthly recap blog post. I would love to know what you all have planned for February, and how your year has started.