May, June, and July 2022 | Recap
Where does the time go? Three months without a monthly recap, and arguably the most packed, travel-filled three months of my life! From quitting my healthcare job, a cross country USA road trip, a few weeks at home, and then jetting off to Peru for the start of our longterm travel adventure, it's hard to even know where to start.
Grab a coffee or tea, sit down, and let's catch up! This blog post is LONG and photo-filled!
I've also added a brand new section (scroll down past the photos!) all about our longterm travel budget, what we spent in Peru in July, and if we met our budget or not. (Traveling with an accountant will do this to you, you know…)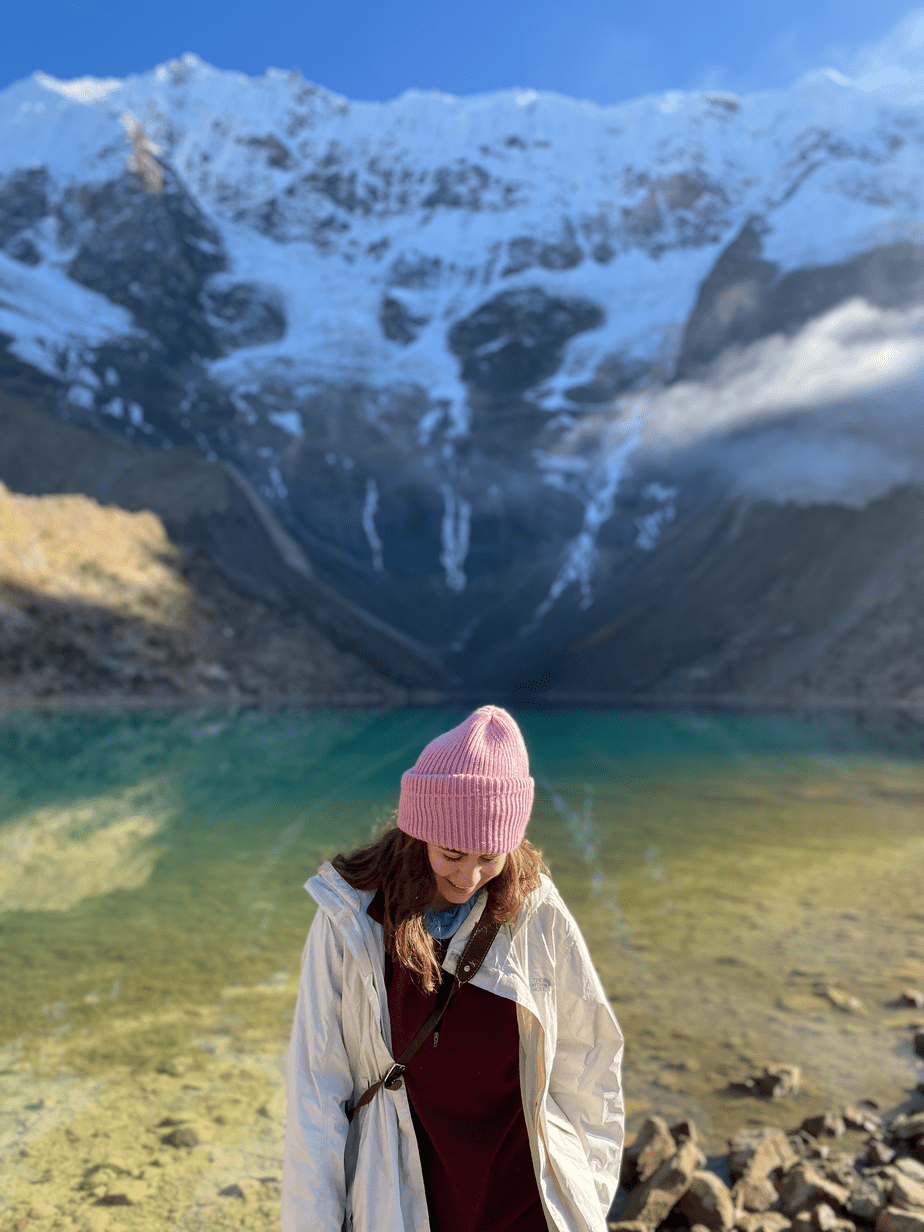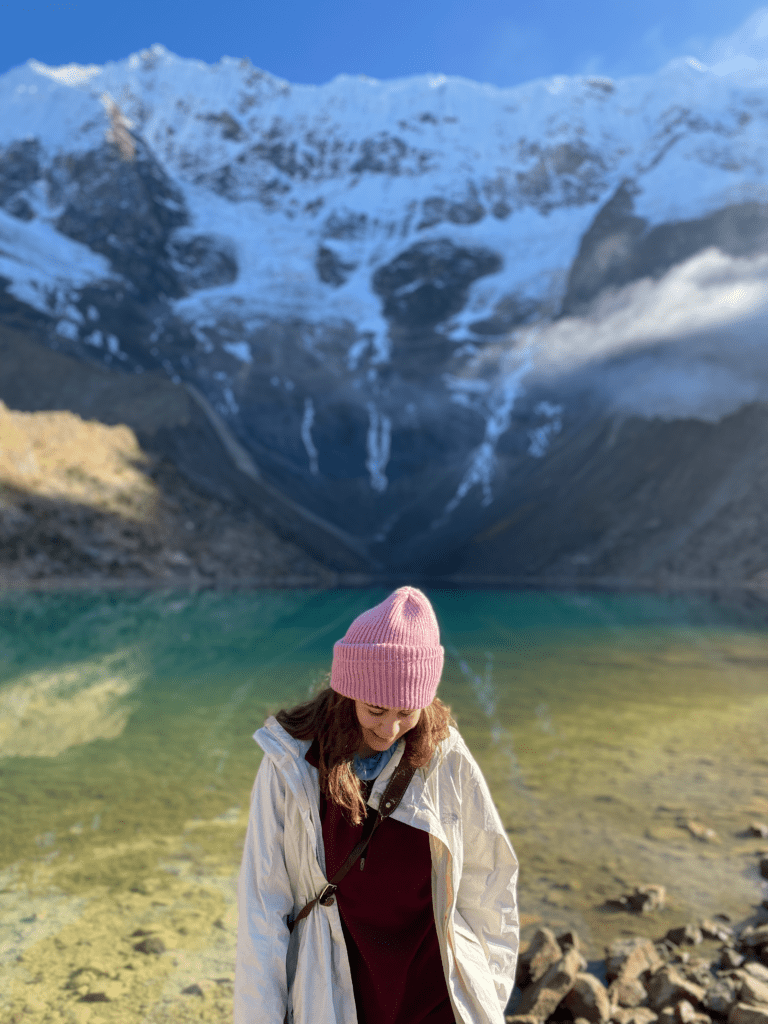 Where was I in May, June, and July?
Countries: USA and Peru.
Cities: So many! Let's do states, instead: California, Oregon, Washington, Montana, Wyoming, South Dakota, Wisconsin, Illinois, and Michigan (USA). Then Lima and Cusco, Peru.
Flights: 2.
Days on the road: 90. Yep, all of them.
May, June, and July on the blog…
I didn't write much in May and June because the life upheaval was REAL. In July, I blogged a bit more (although I have SO much more to share – stay tuned).
Here's what's new on the blog:
May, June, and July adventured like…
Quit my healthcare job and moved out of my apartment in Redding, California. Way back at the beginning of May, I finished up the last week of my healthcare gig. It was bittersweet. I felt quite sad to leave some patients and coworkers who I've grown to love. But it was time for the next adventure.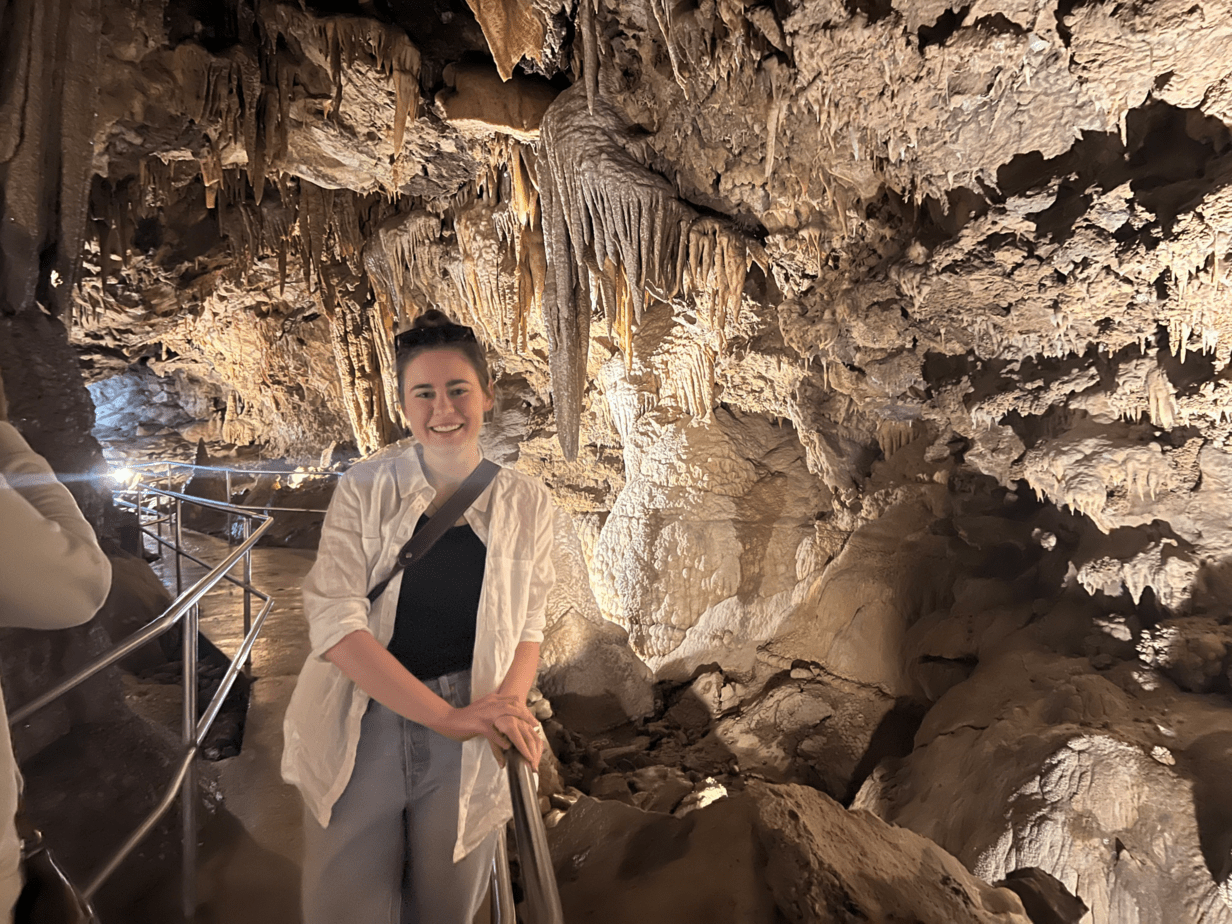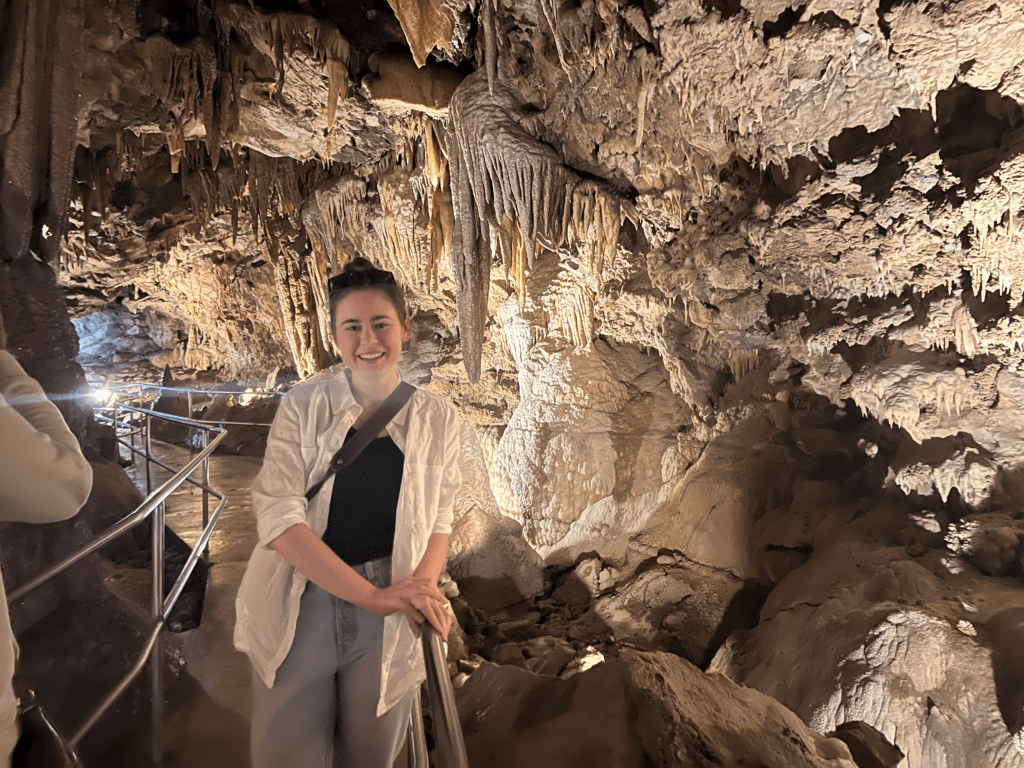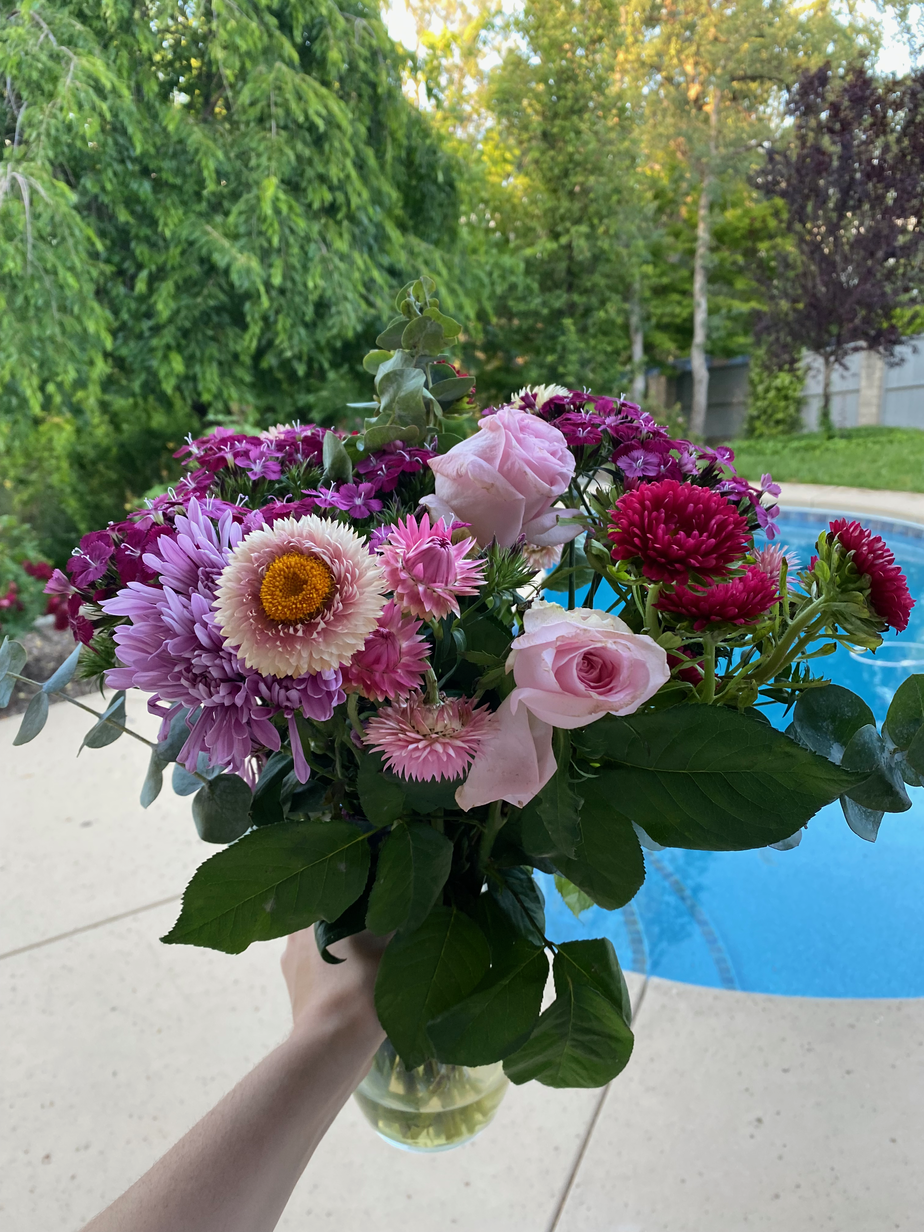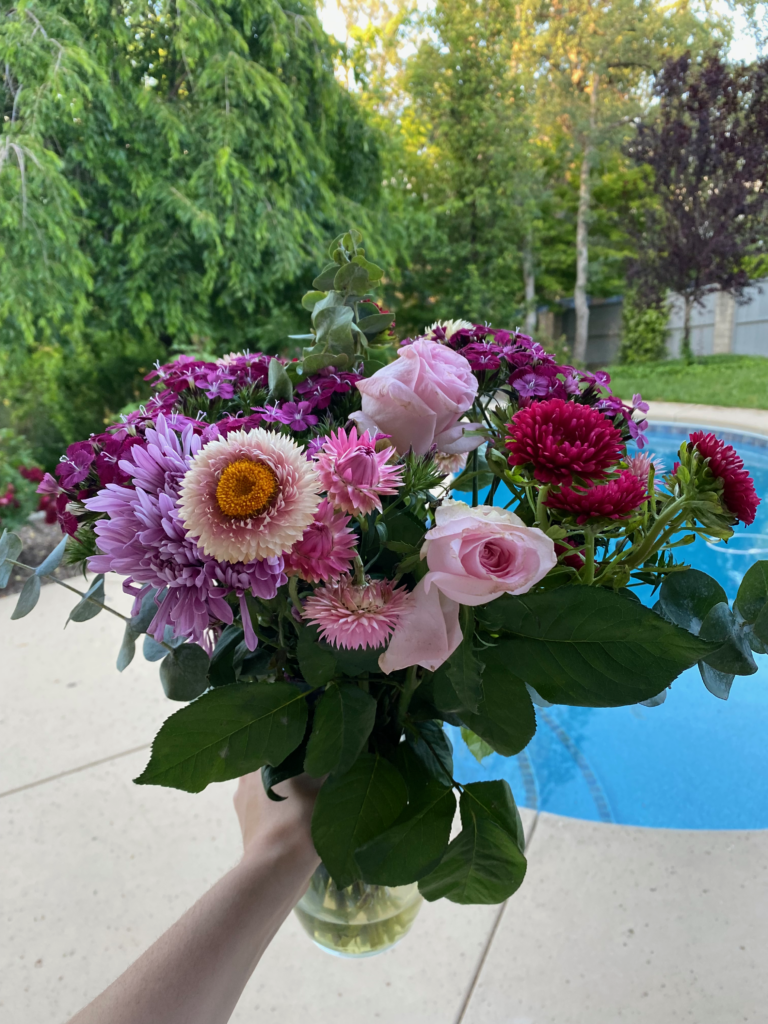 Spent an amazing few days in San Francisco… with Dan! Yep, Dan quit his corporate job in England and flew out to San Francisco to meet me (with my car full of ALL my belongings). We spent an amazing few days in San Francisco (staying at HI Fisherman's Wharf and eating allll the gluten free food).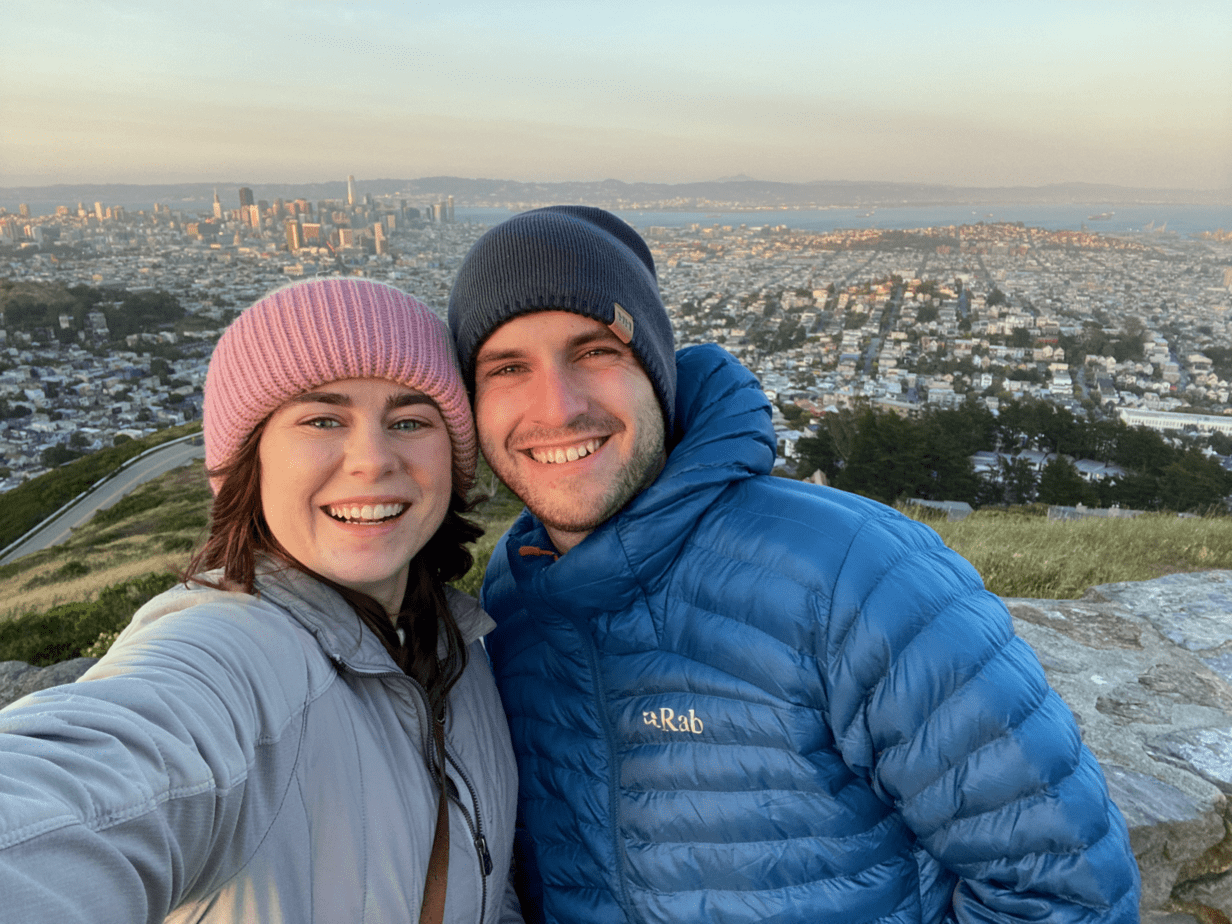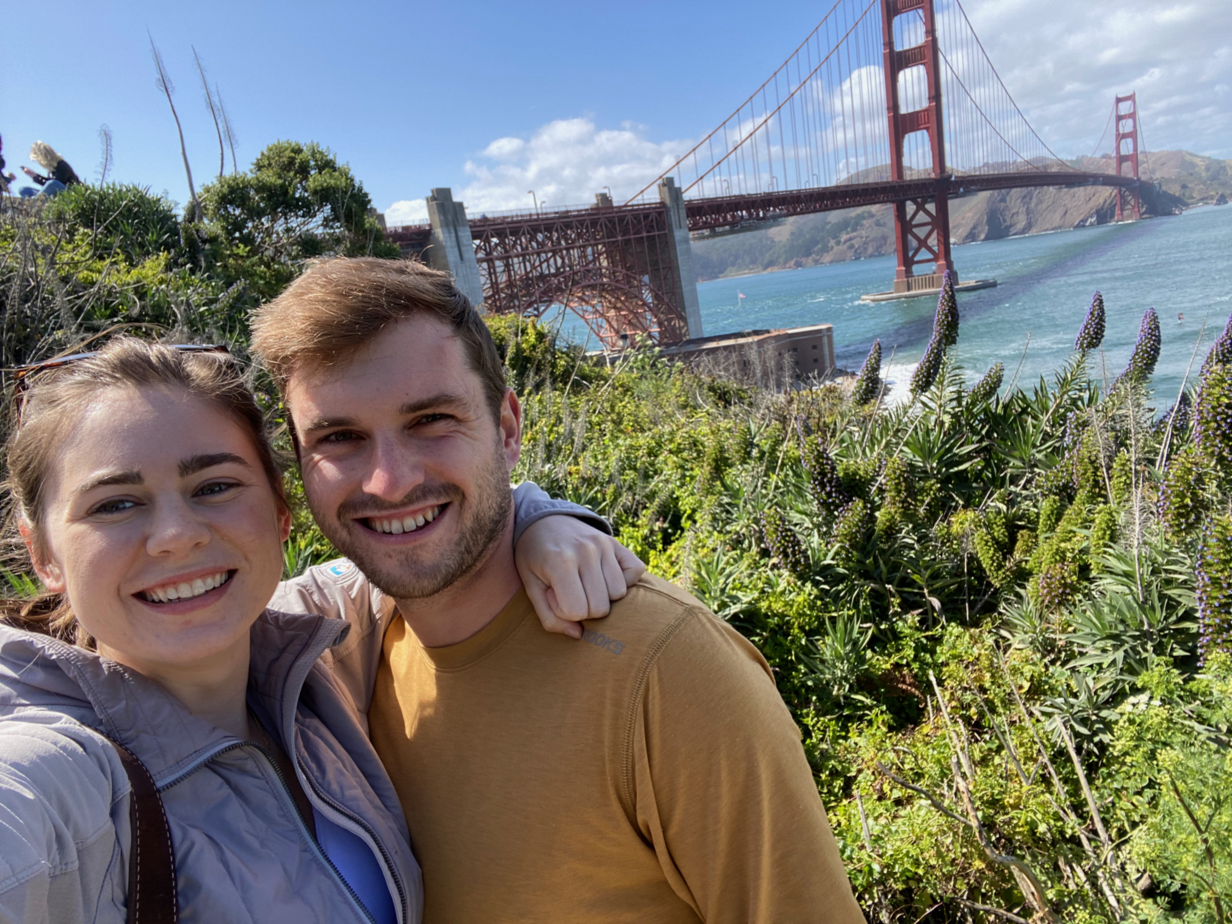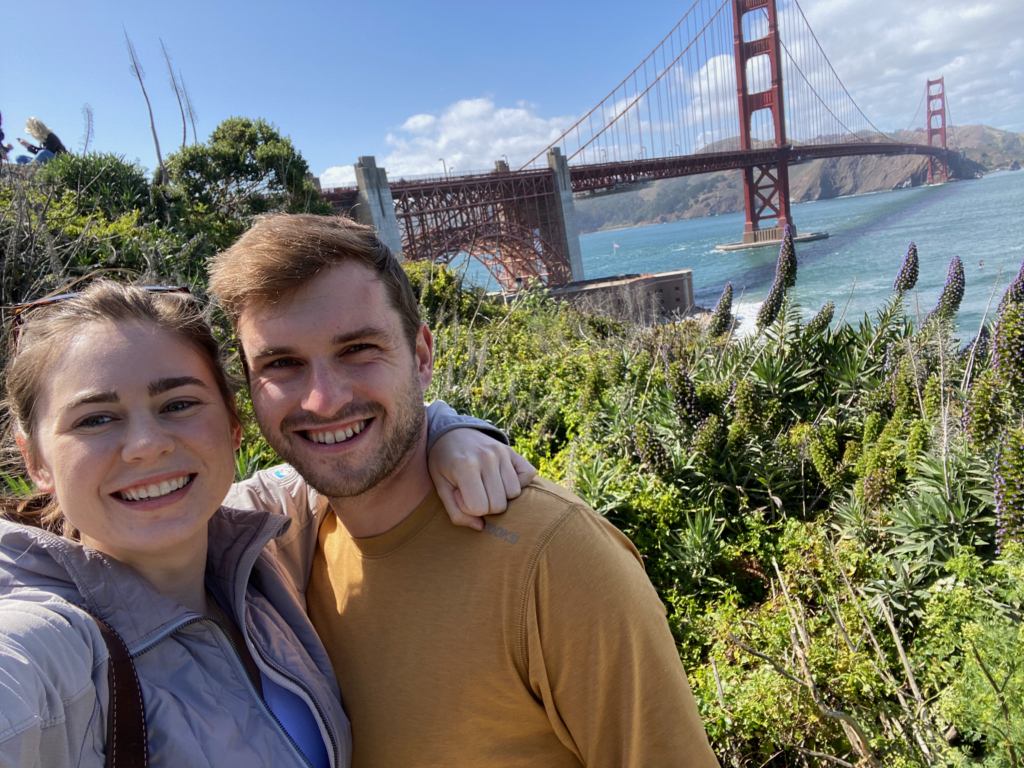 We started our cross country road trip by driving up California's coastal Route 1. One of the most iconic and beautiful roads in the world! Previously I've only driven it between SF and LA, so I was really excited to see its lesser traveled northern section.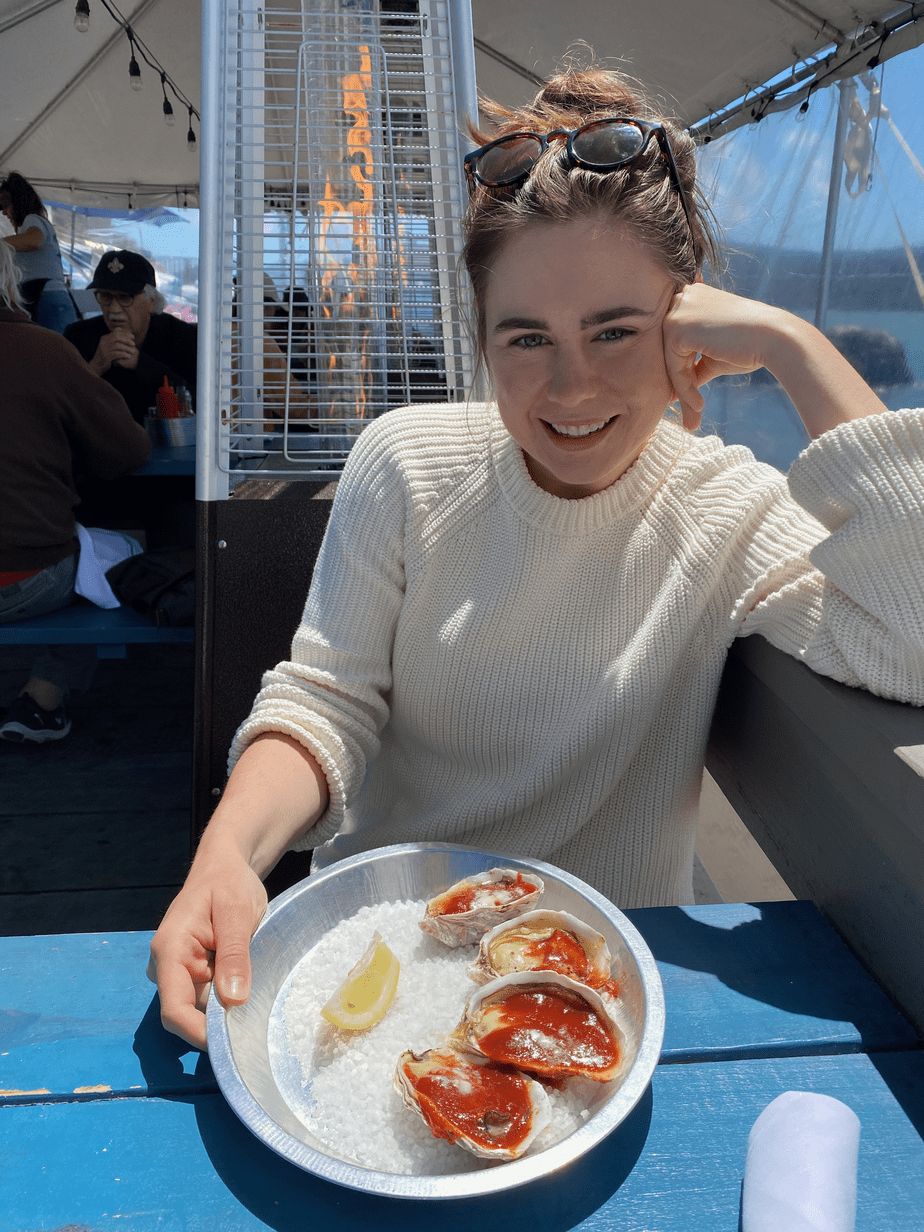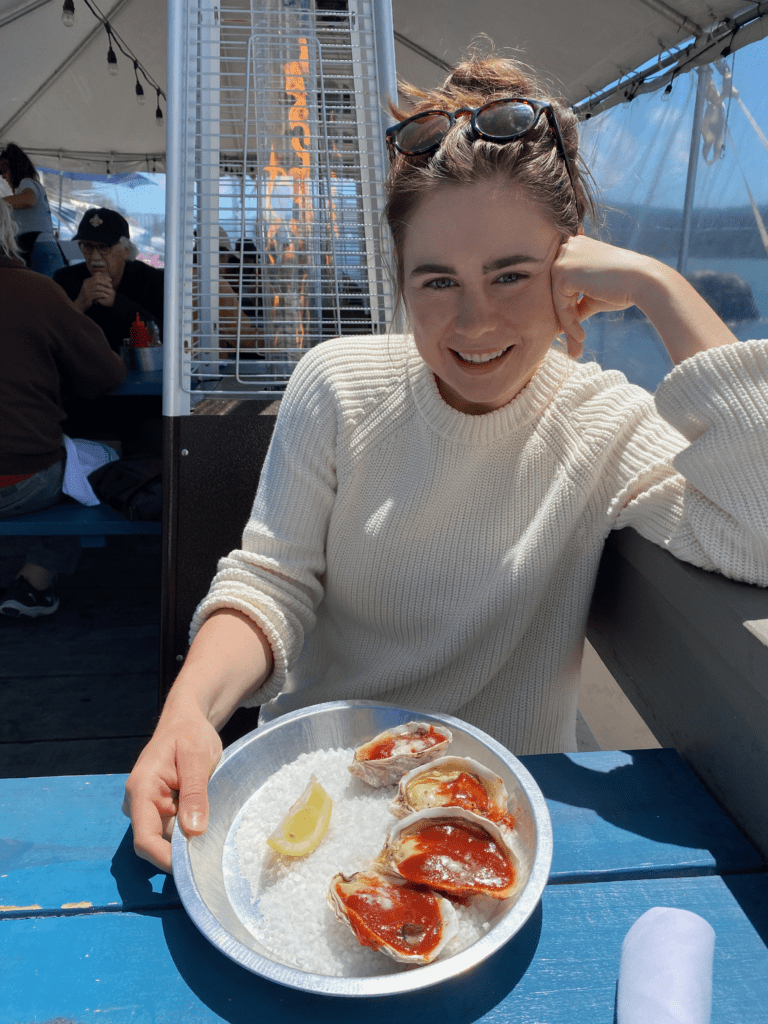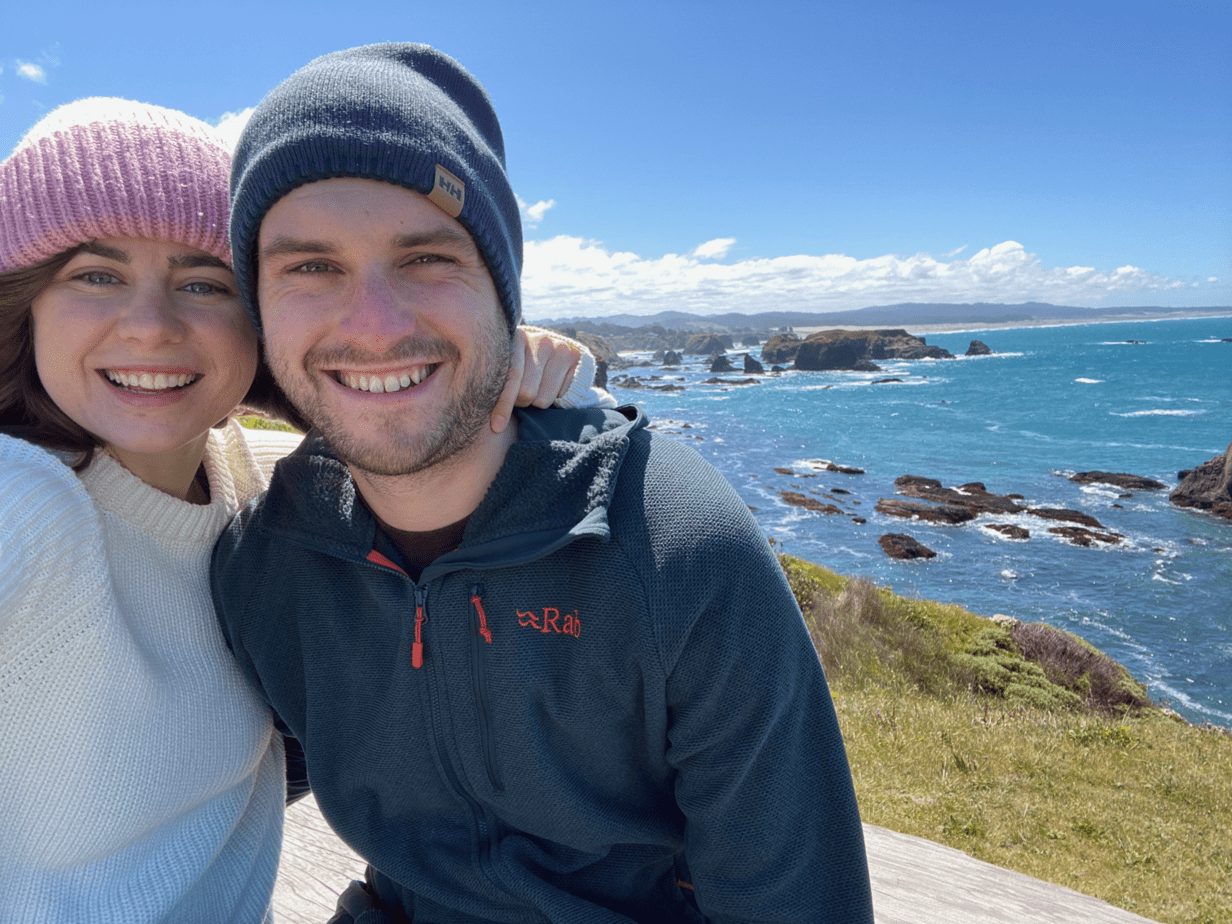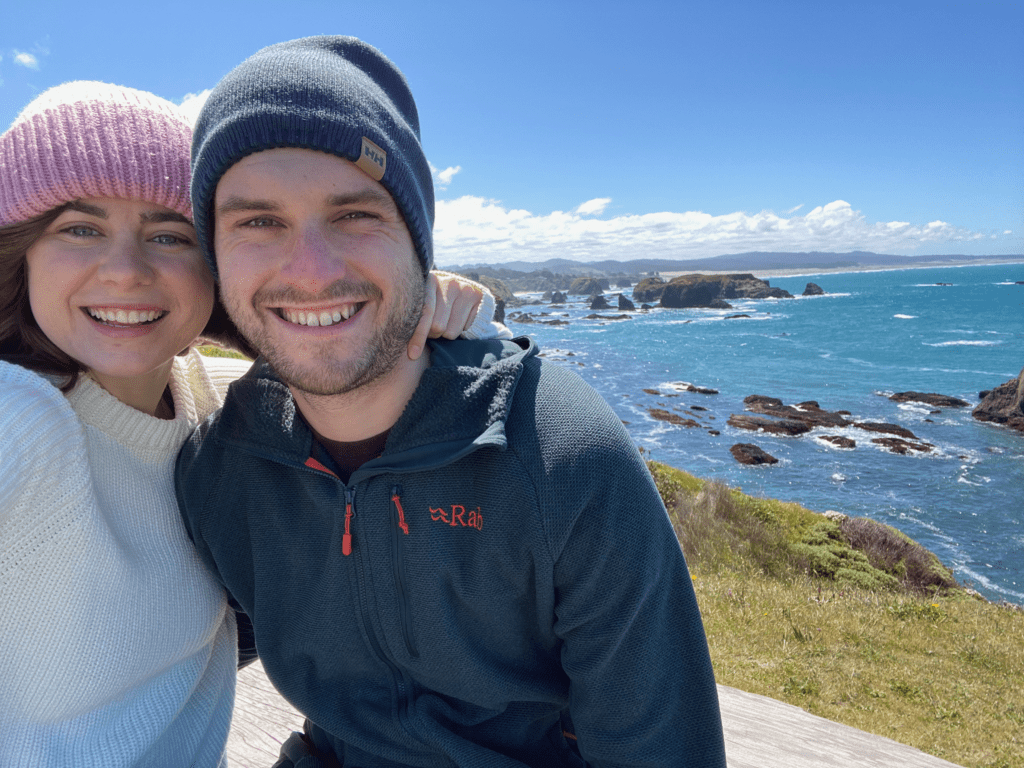 We spent a few days on the Mendocino Coast, my favorite part of California. The first couple days, we stayed at the luxurious Inn at Newport Ranch, and the next few days we stayed at a cozy B&B closer to Mendocino – Glendeven Inn. Both were sponsored stays through the blog that I'm planning to write about this month! And both were so magical and special in their own way.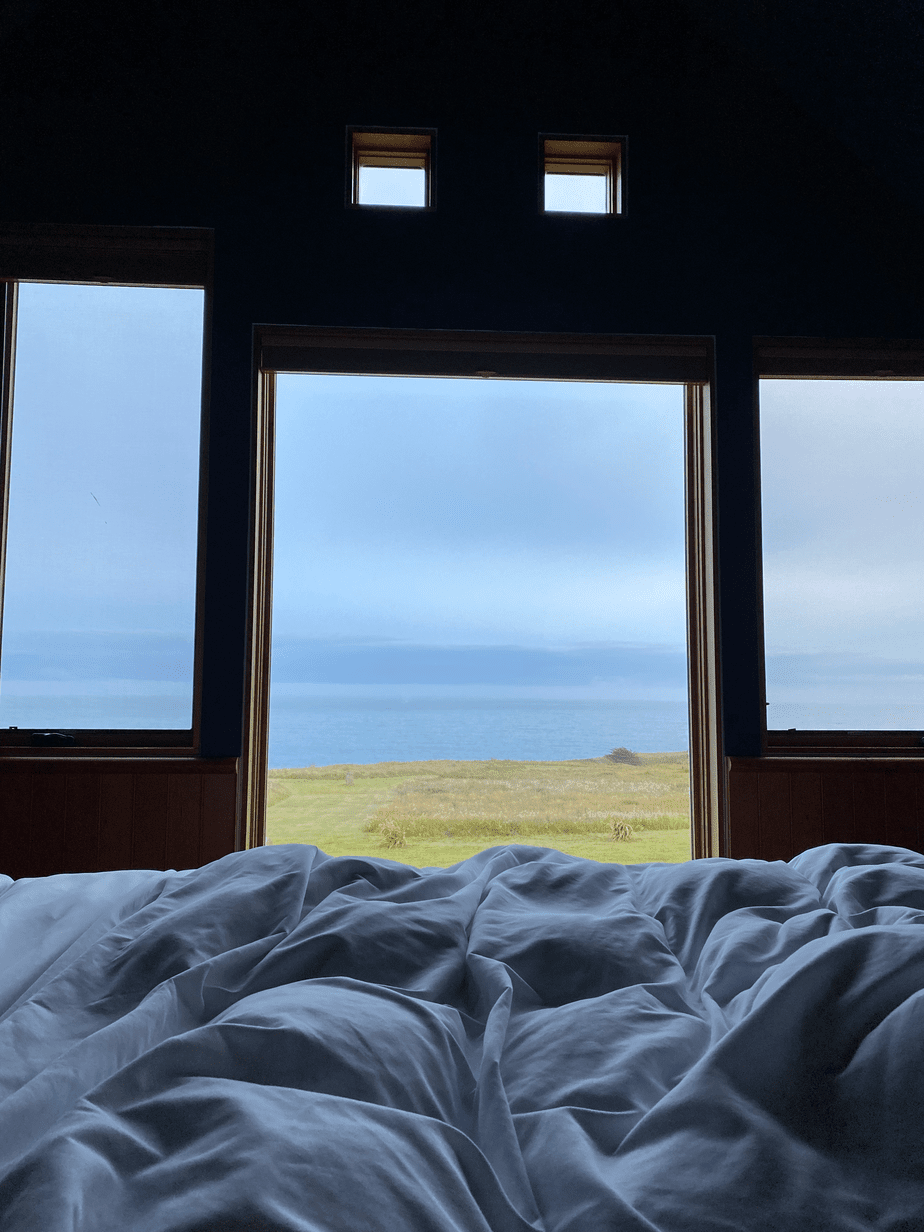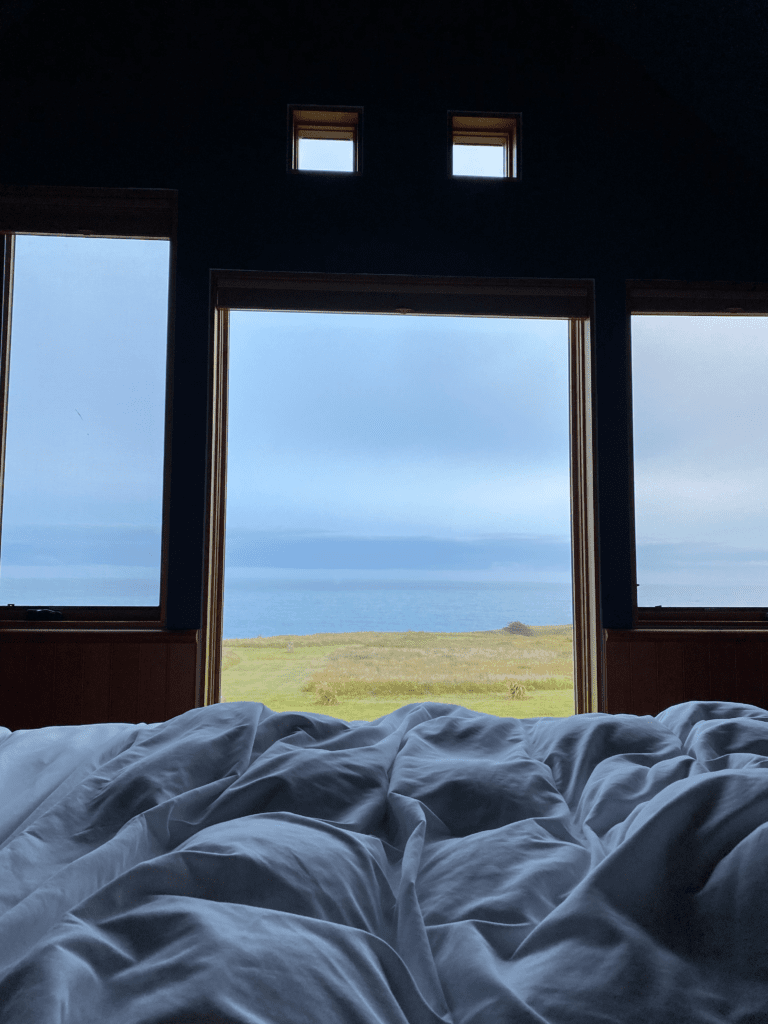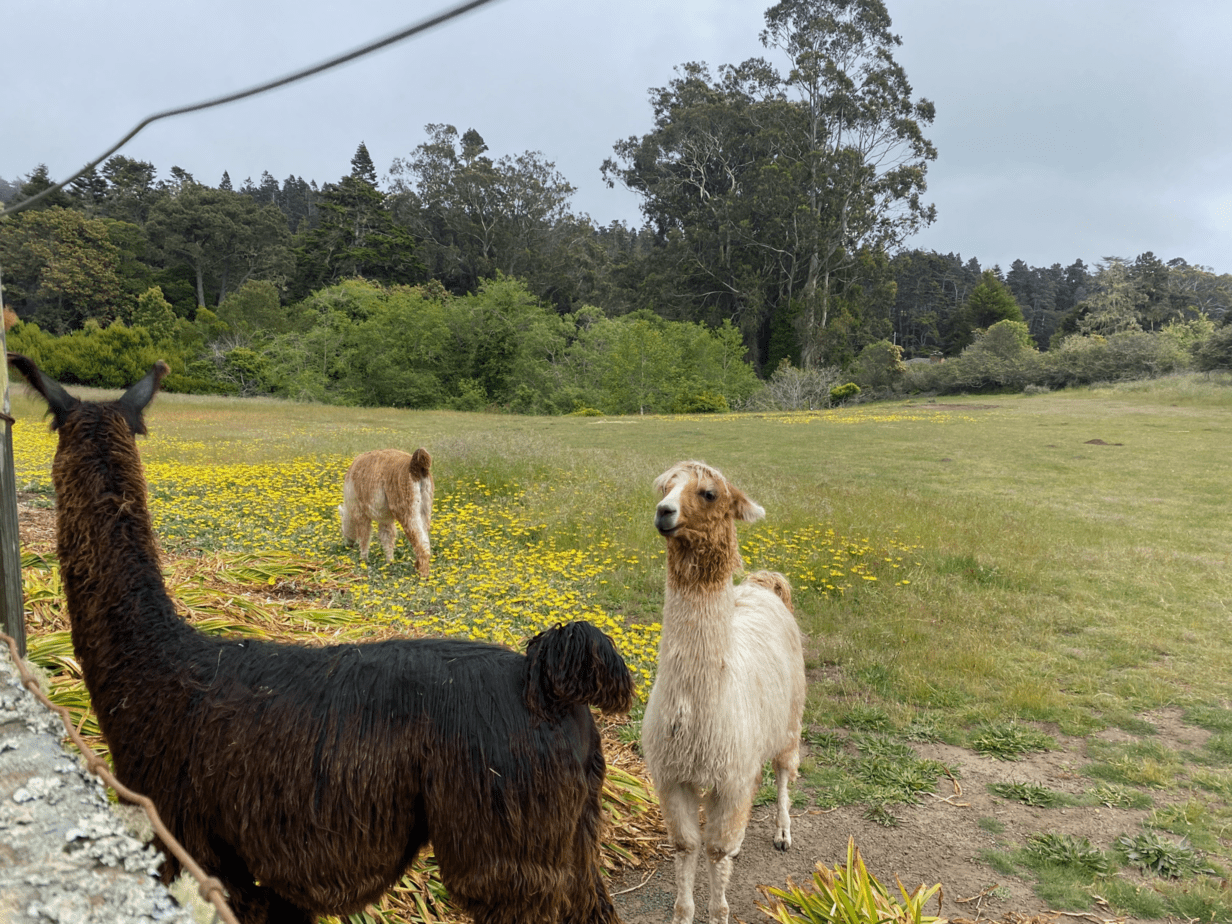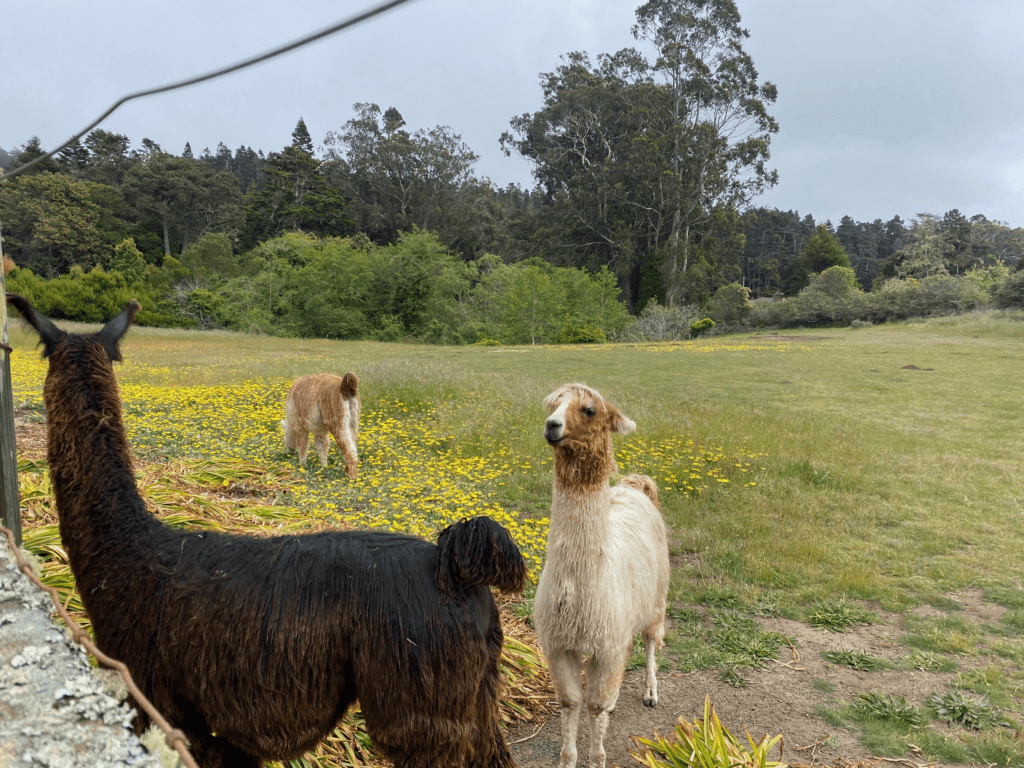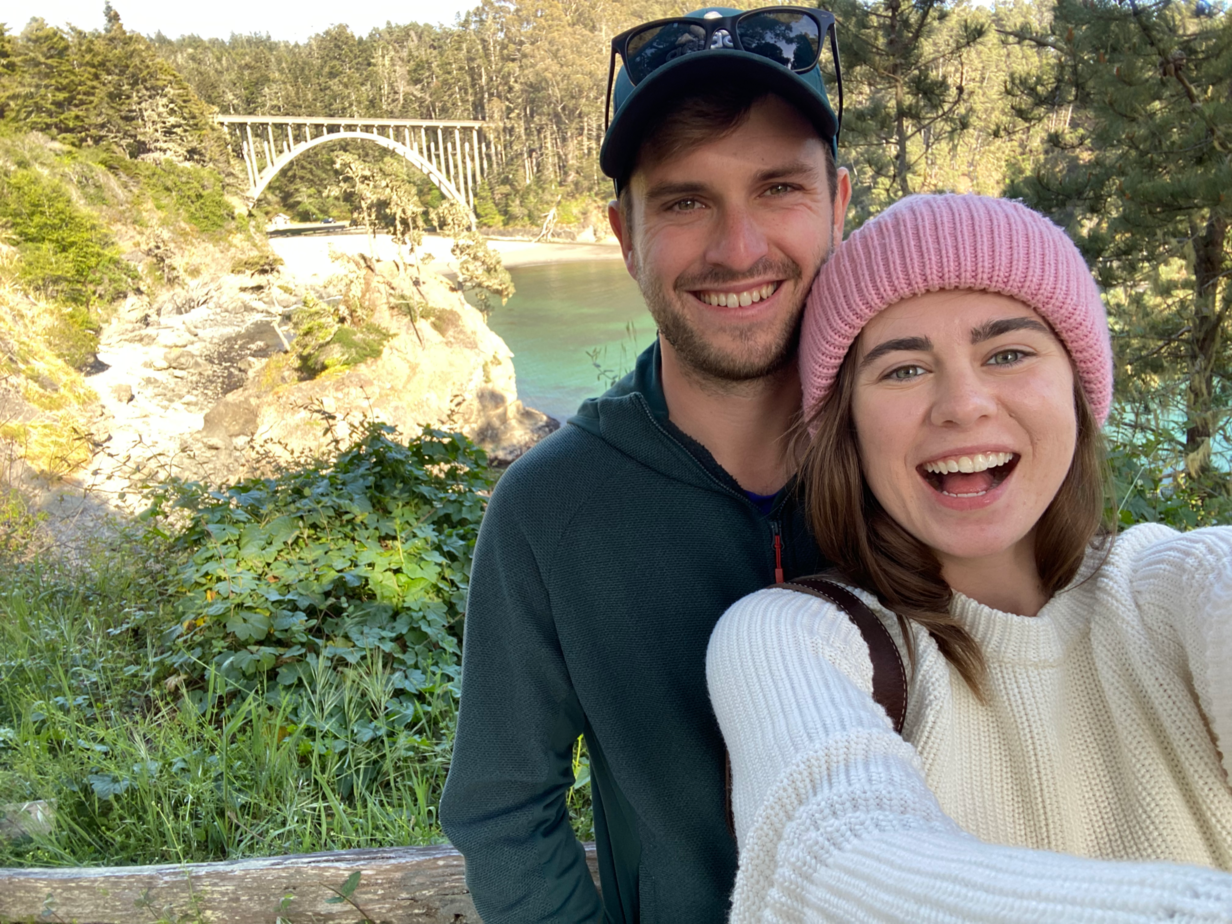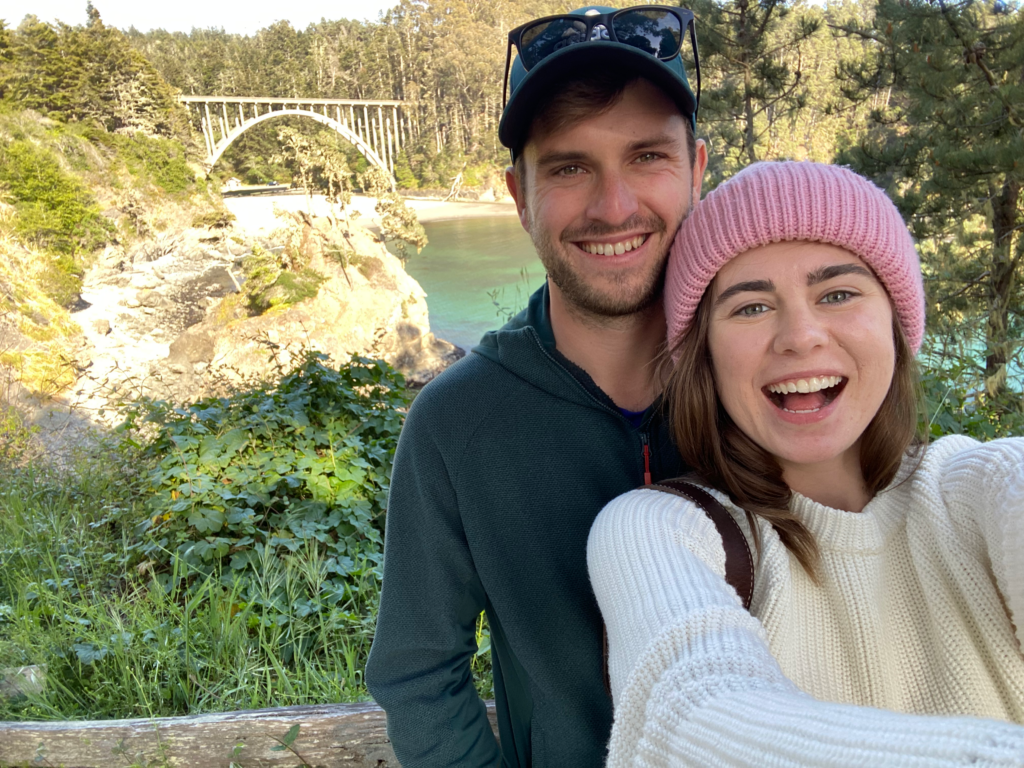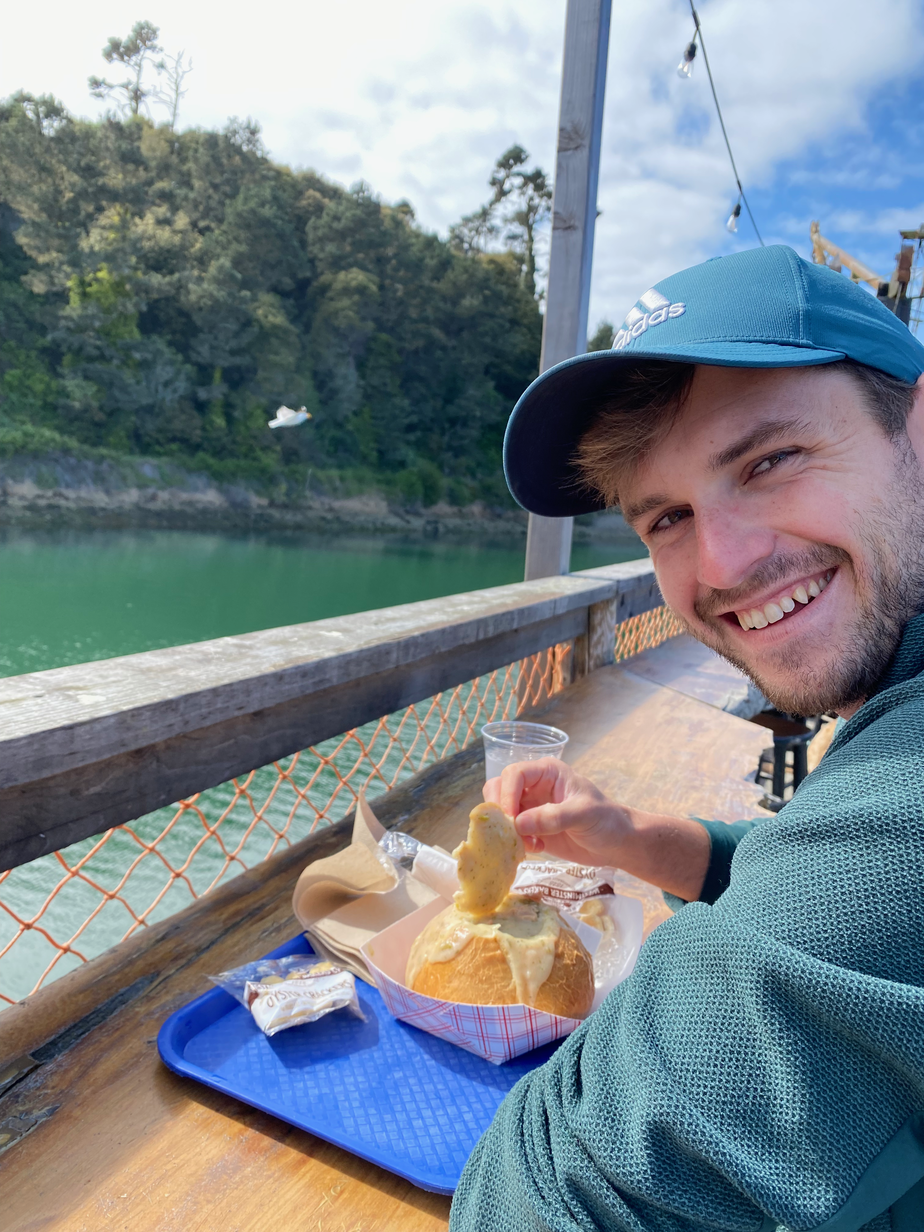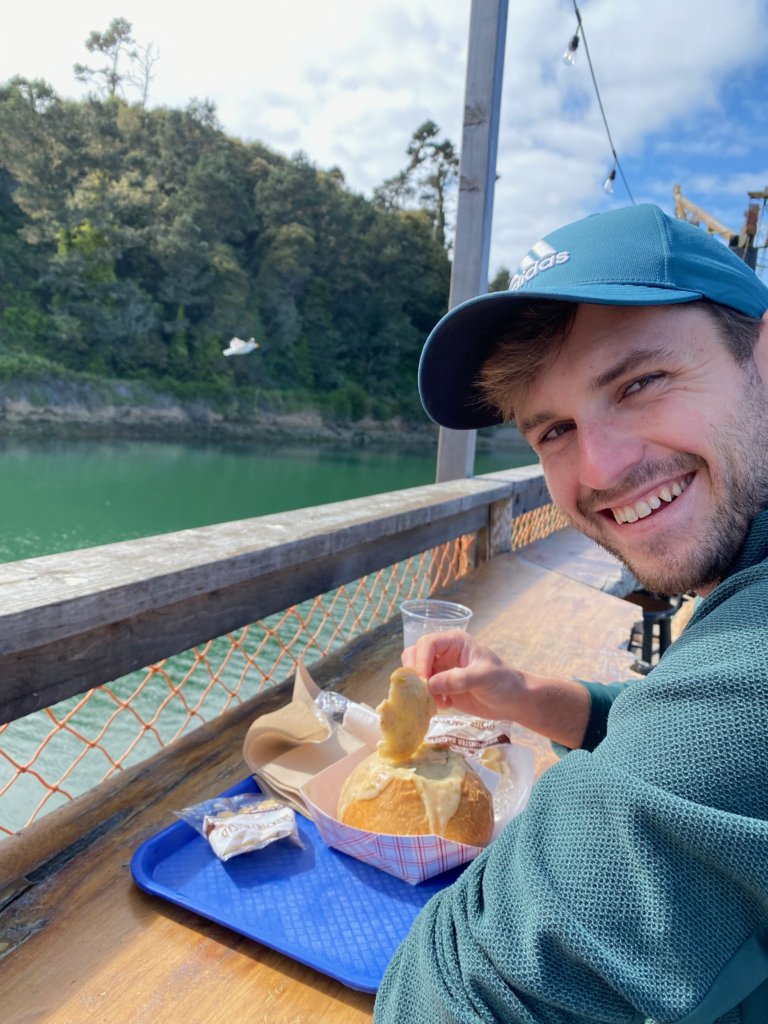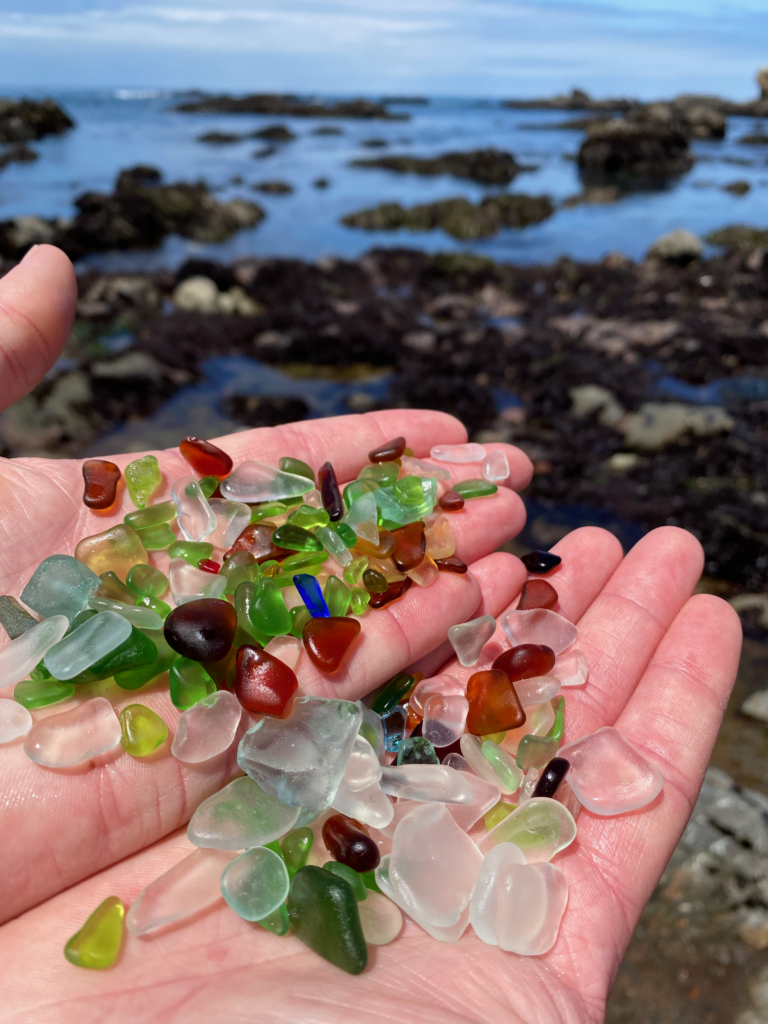 Next, we drove north through the Avenue of Giants and Redwoods National Park. Thus began the real road tripping experience, as we realized we were in this for the long haul and not just a long city escape! Redwoods was our favorite national park. It was also the beginning of our camping adventures (in this tiny two person tent I bought on Amazon…).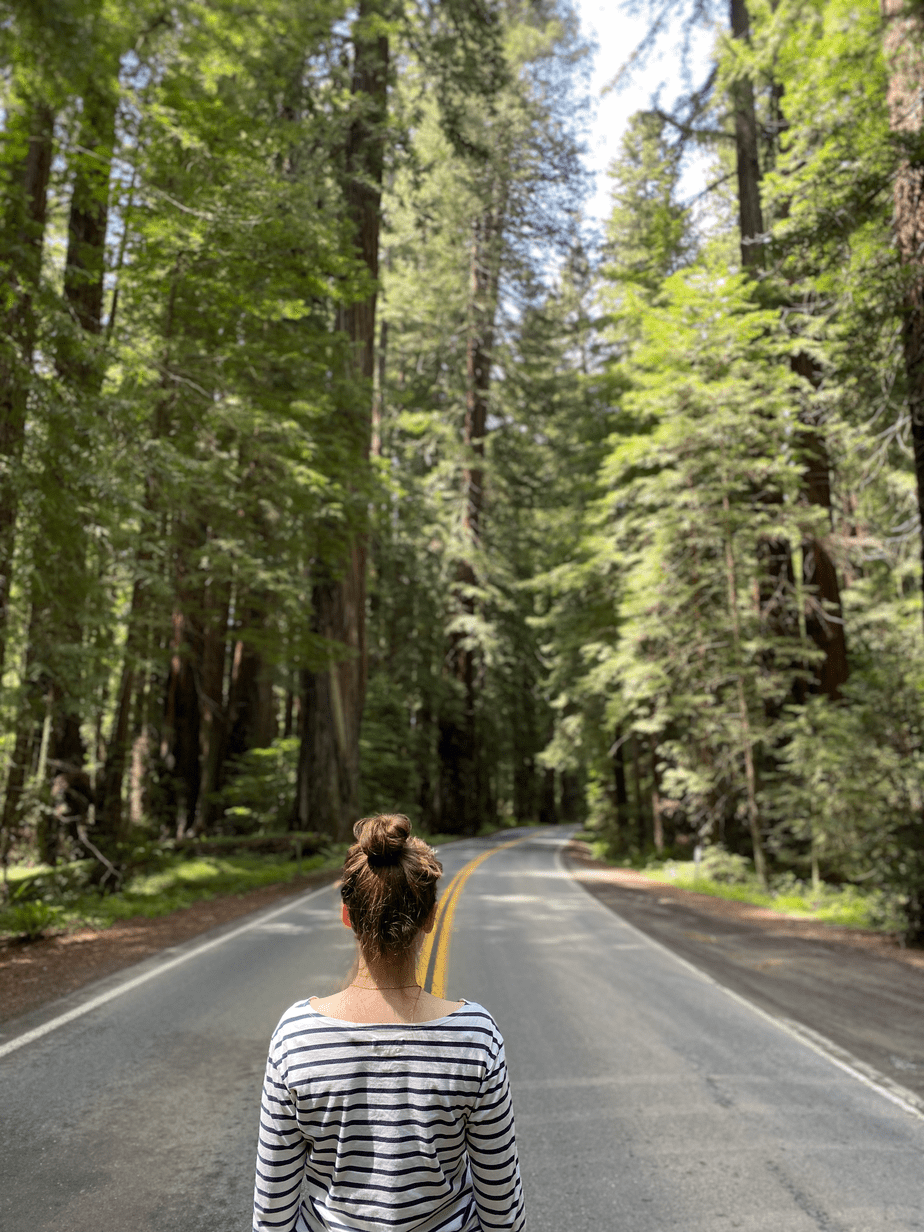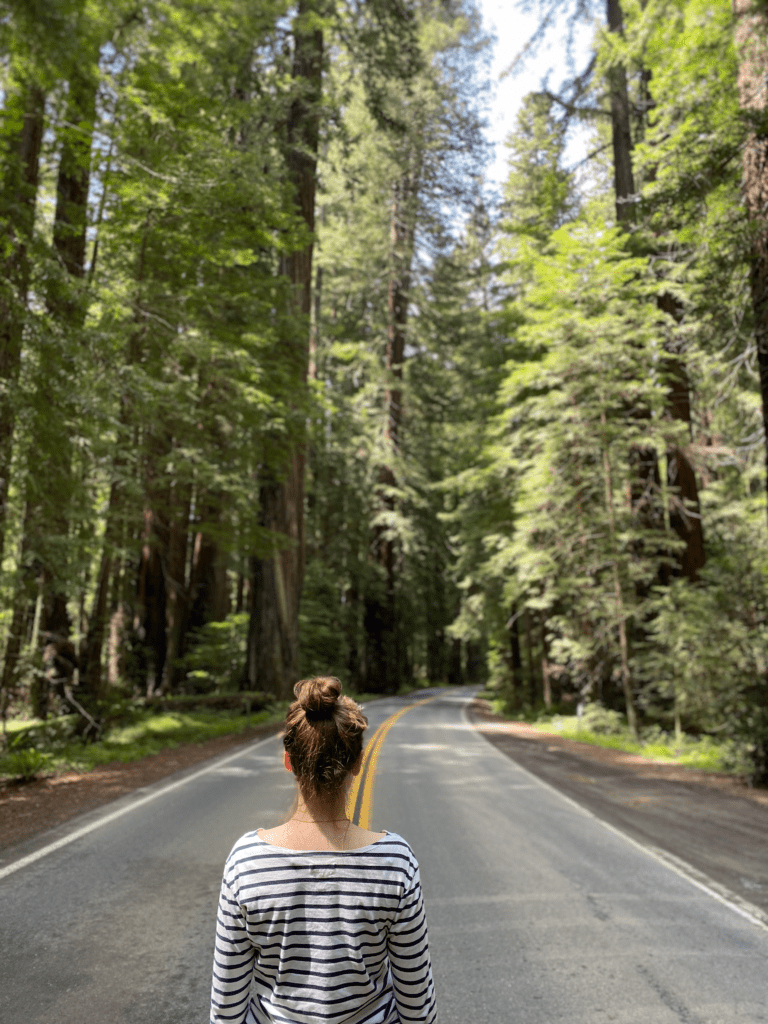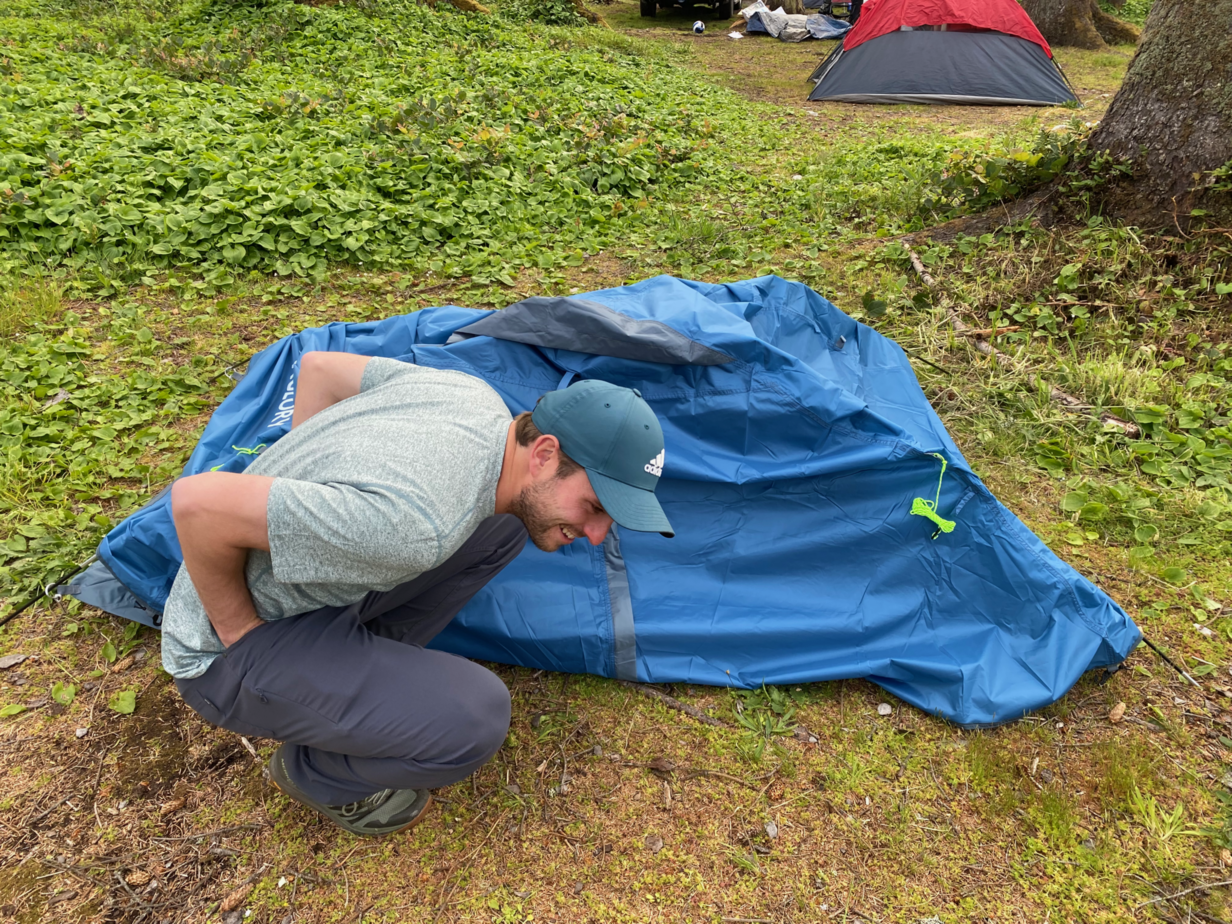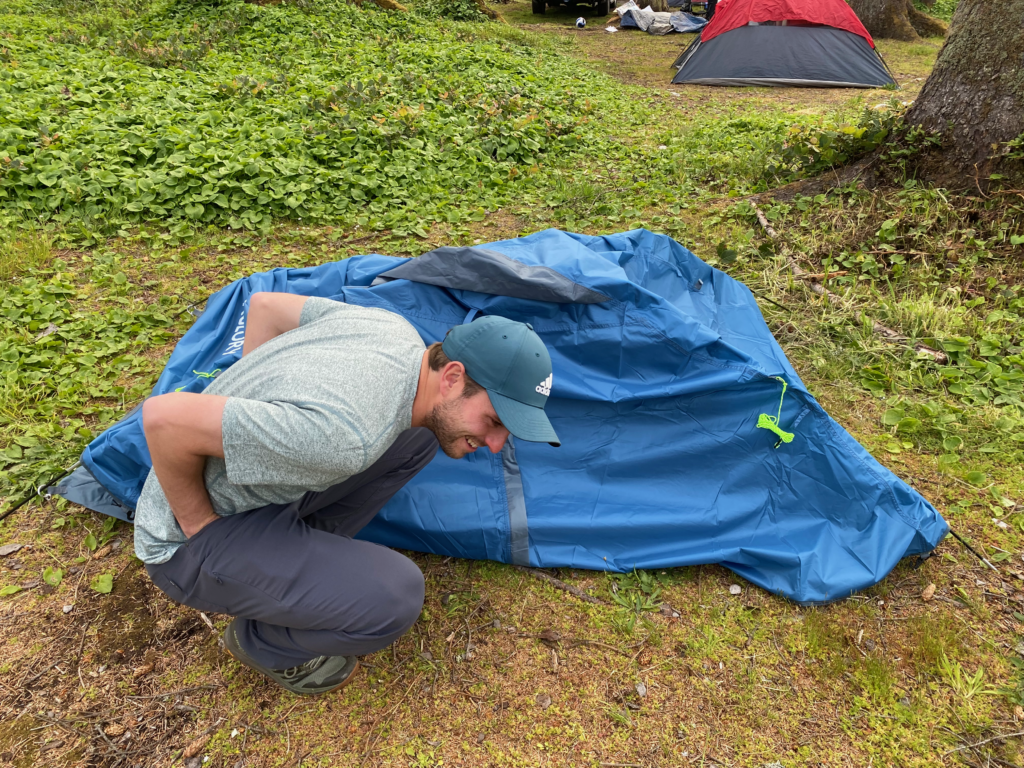 We spent a few magical days road tripping the Oregon coast. In mid-May, we crossed out of California and breathed a sigh of relief at the lower gas prices in Oregon, LOL. Along the Oregon coast we camped, stayed at one motel, did all the hiking and beach walks, ate huge gluten free pancakes in Florence, saw tons of sea lions, and spent a very special few days in Cannon Beach – one of my very favorite places in the USA.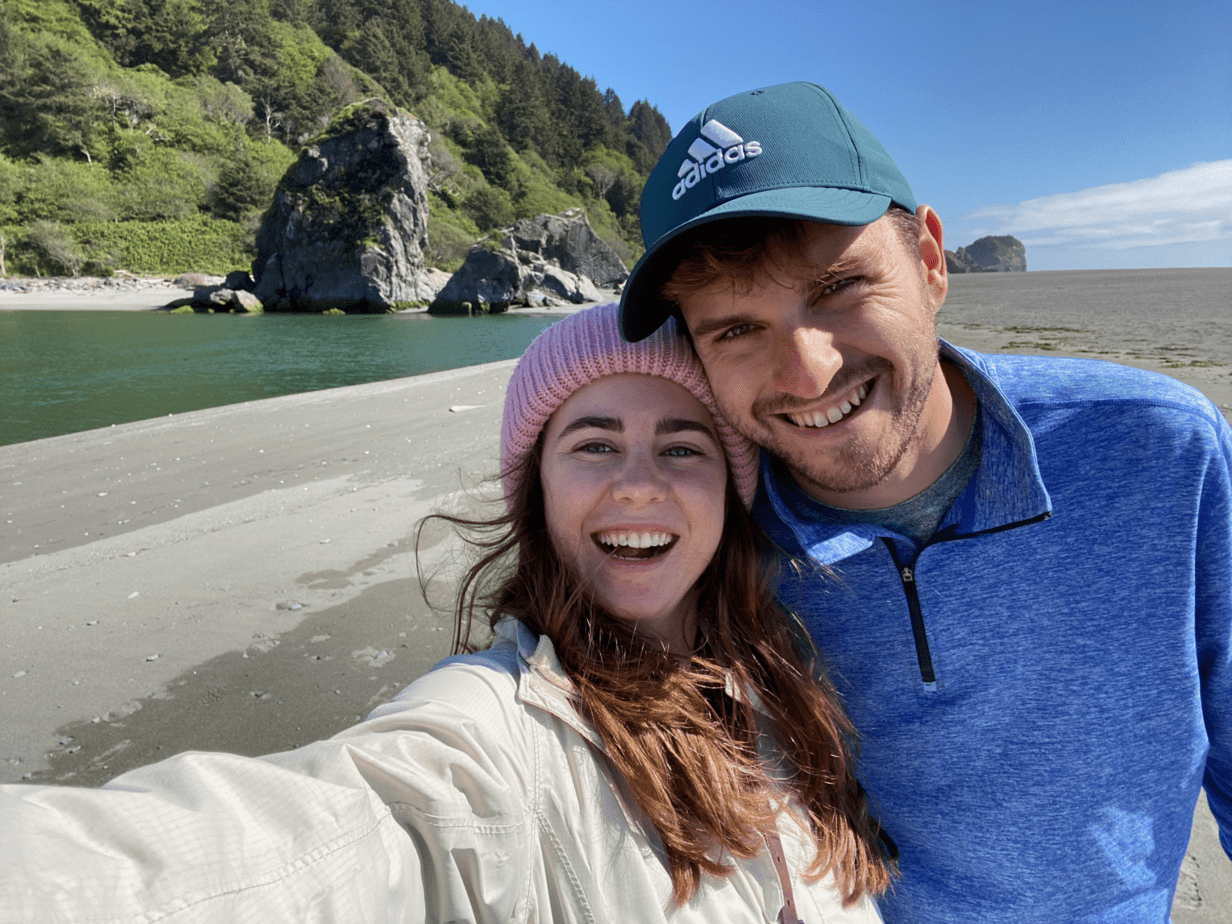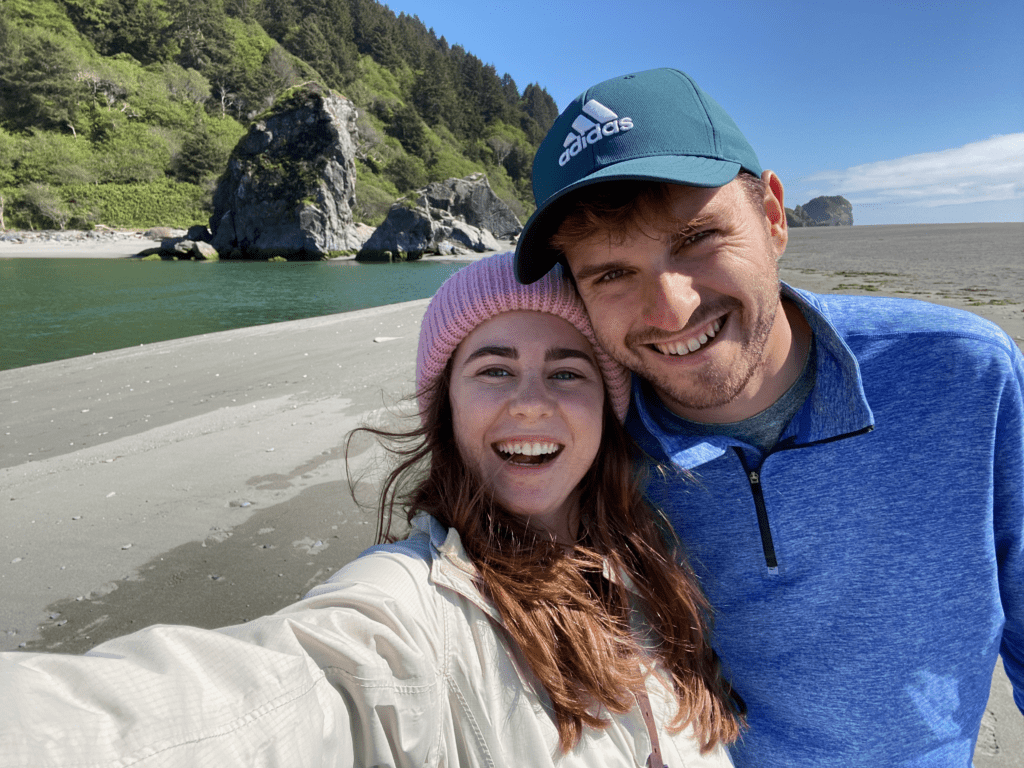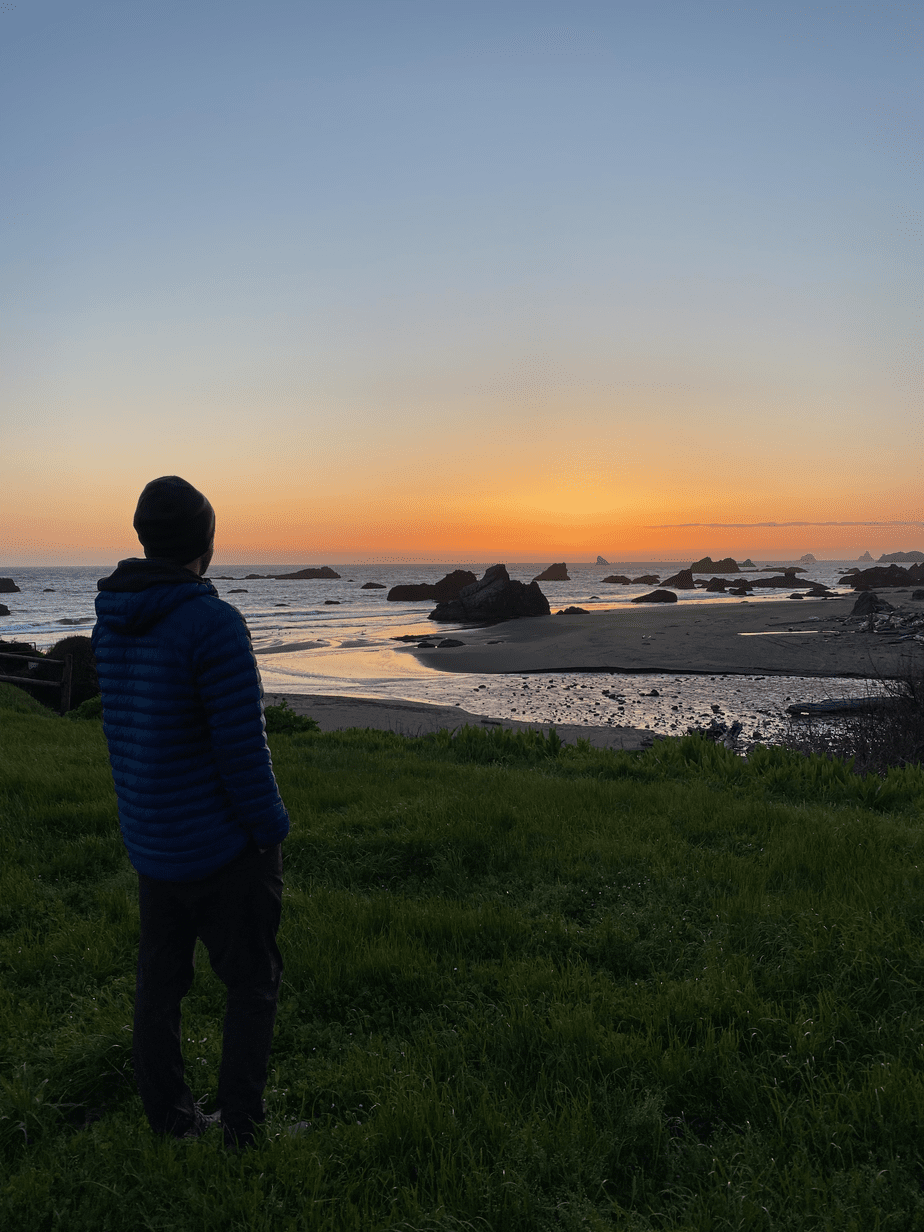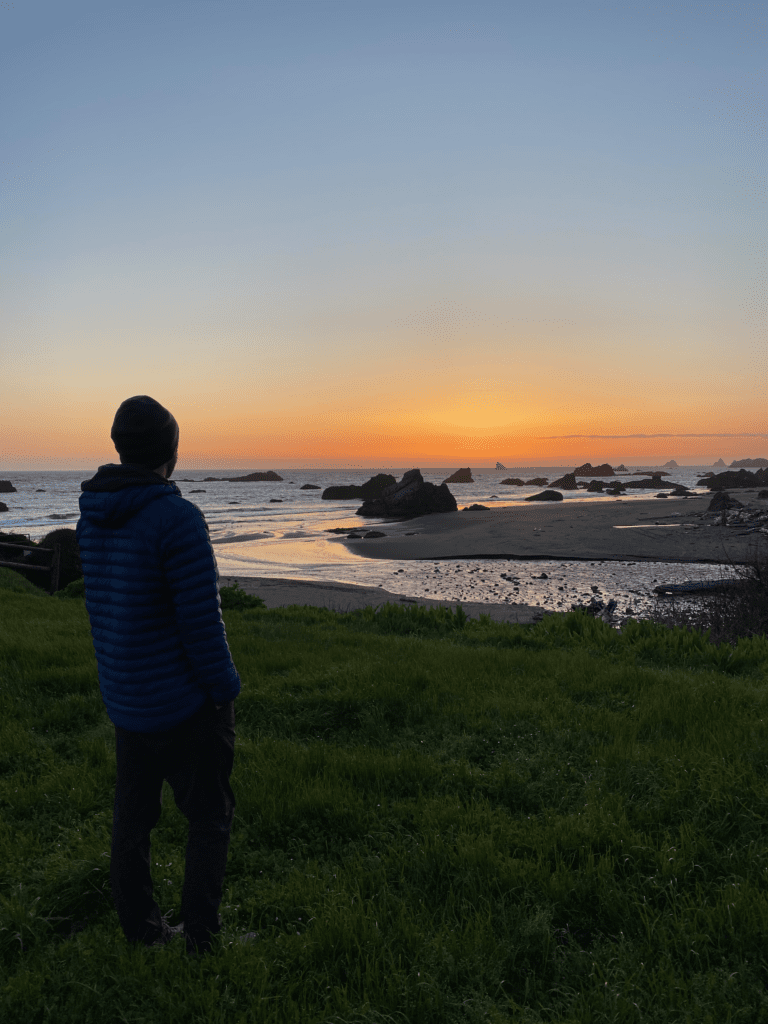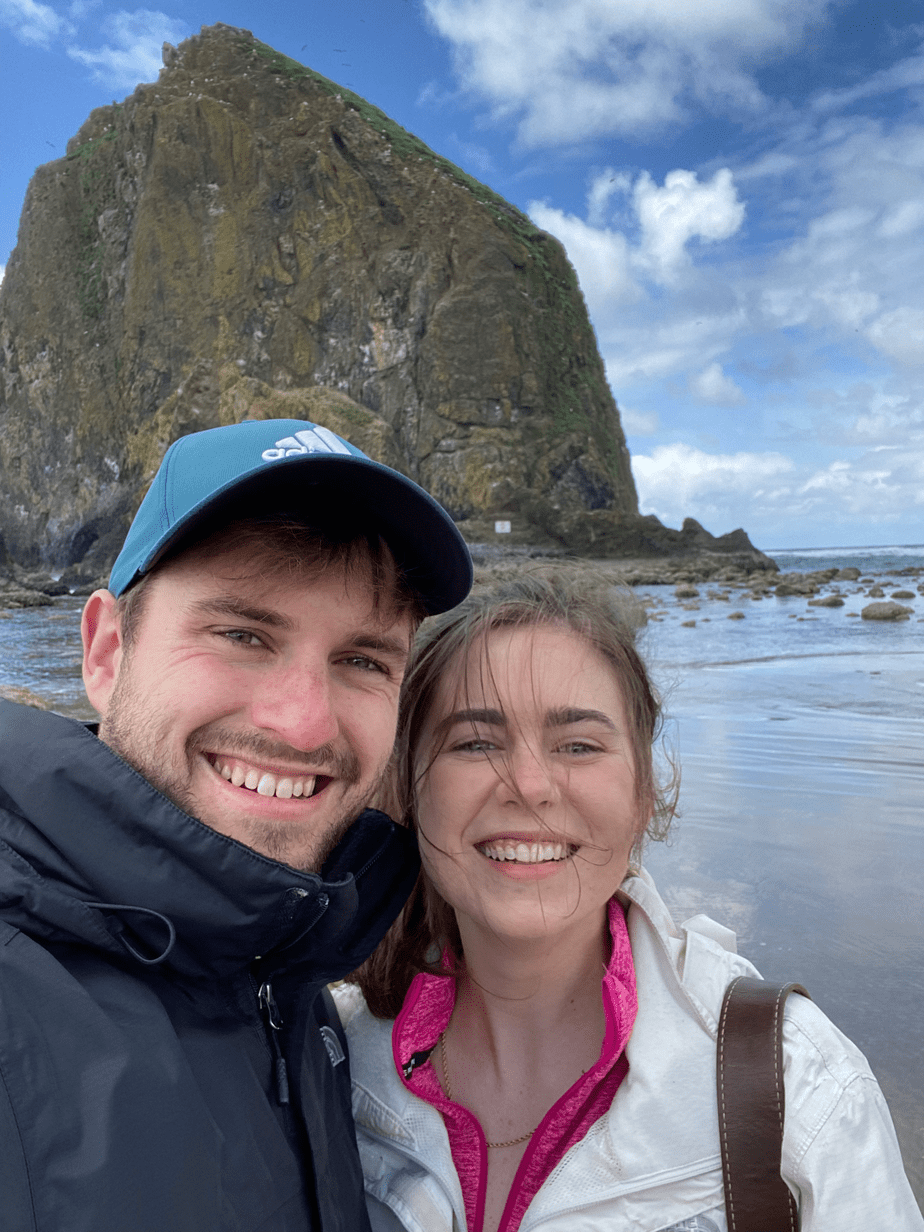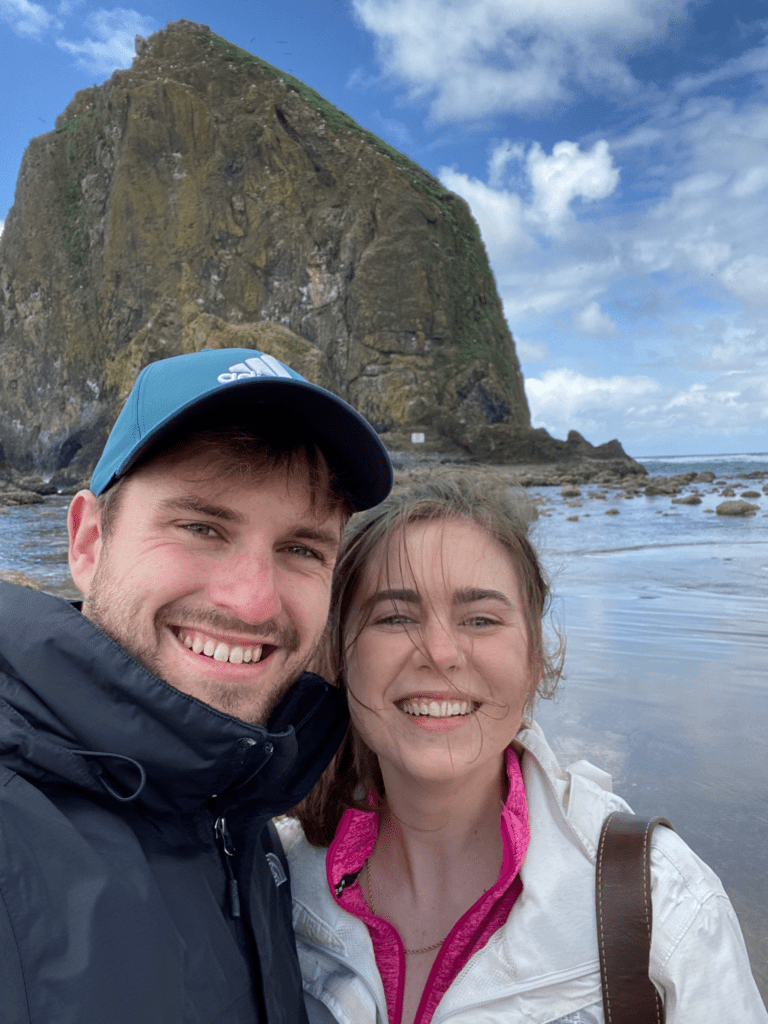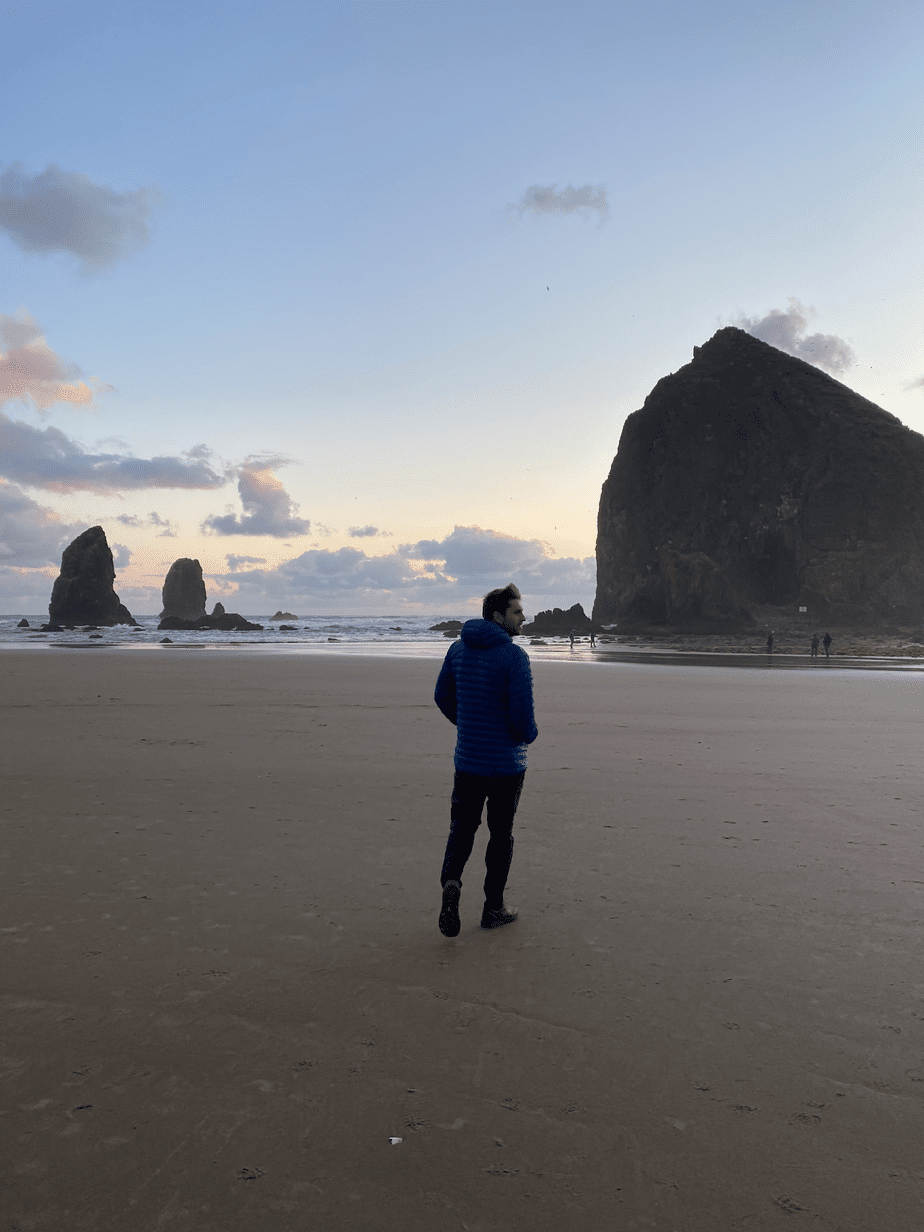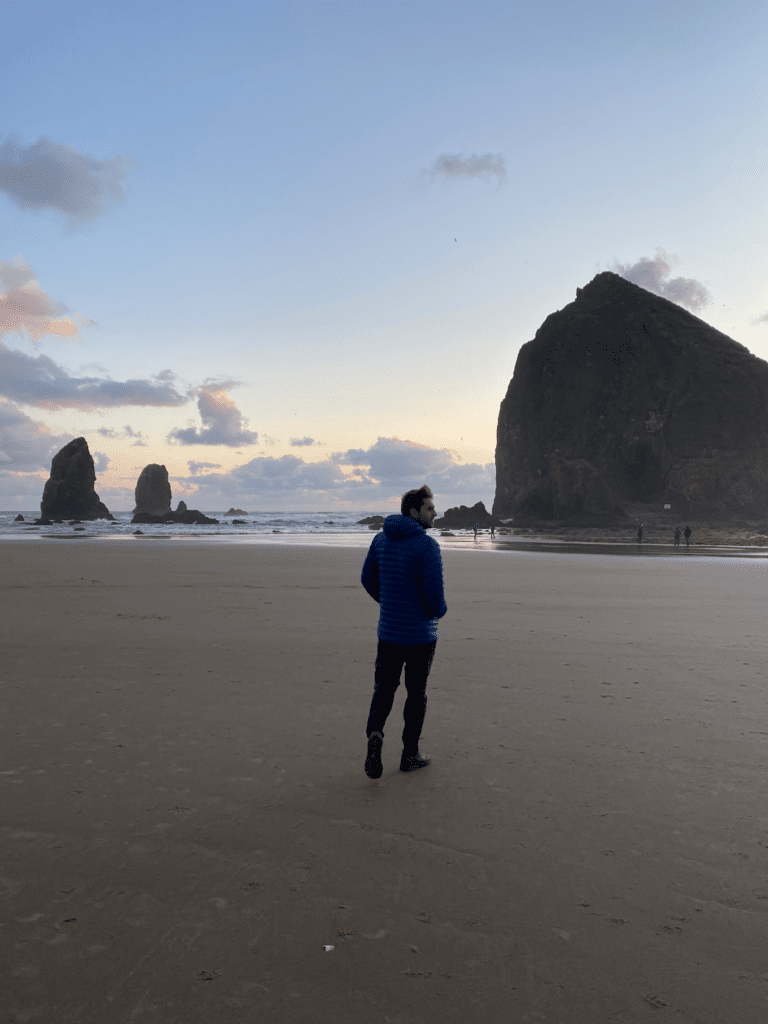 Then, we spent five days in Portland, Oregon. While in Portland we mostly ate (ALL the gluten free food) and walked around the city. We both had high expectations for Portland that the city didn't quite meet. Highlights were the open mic night at our victorian mansion hostel (where one of the performers actually grew up in the same small town as me!), gluten free corndogs, and lots of donuts…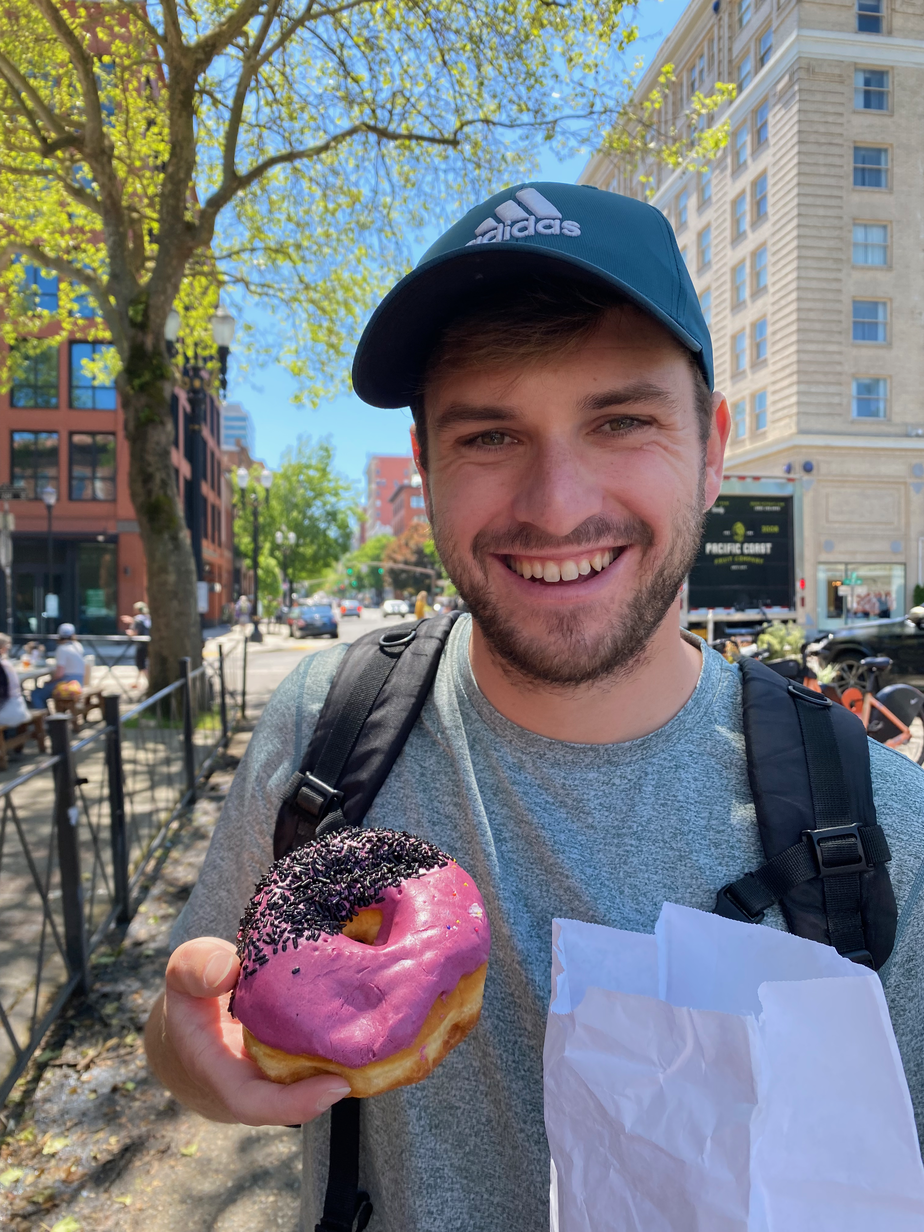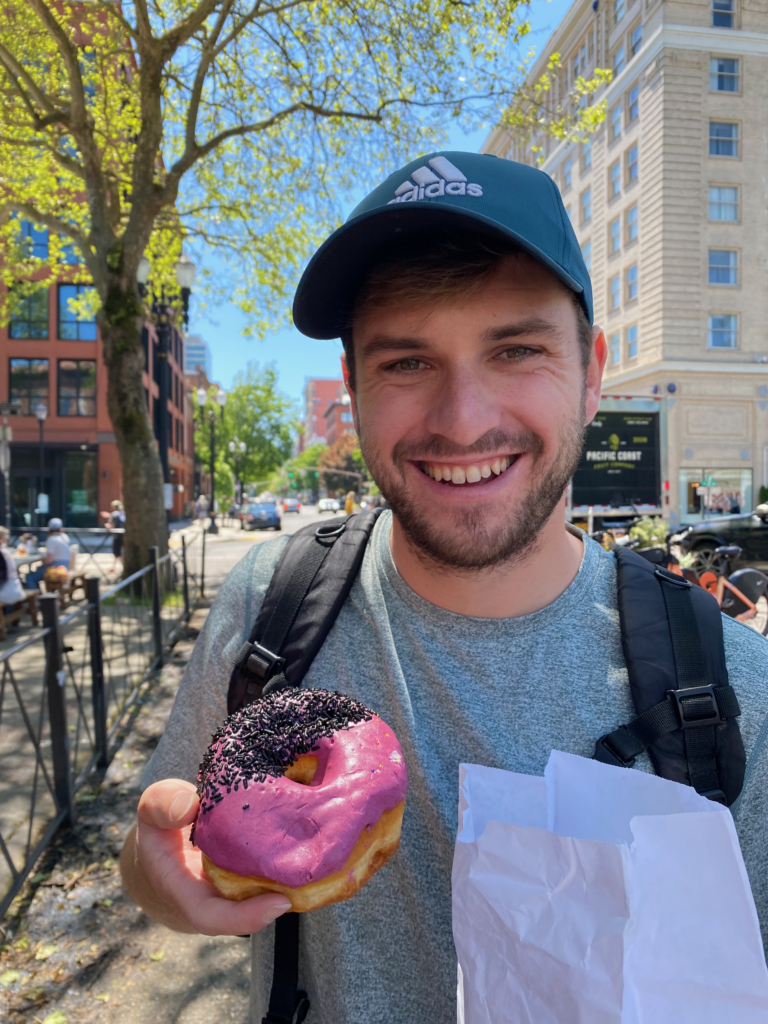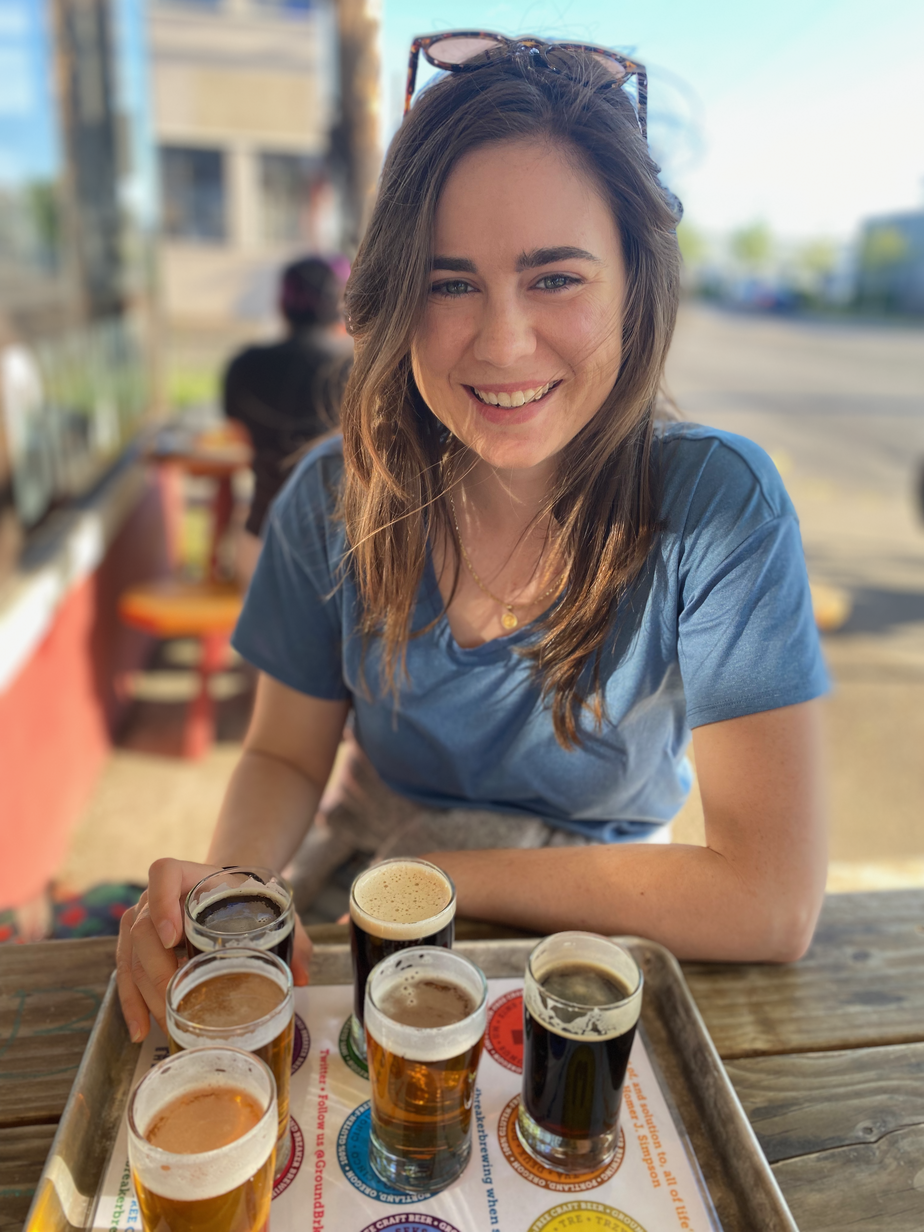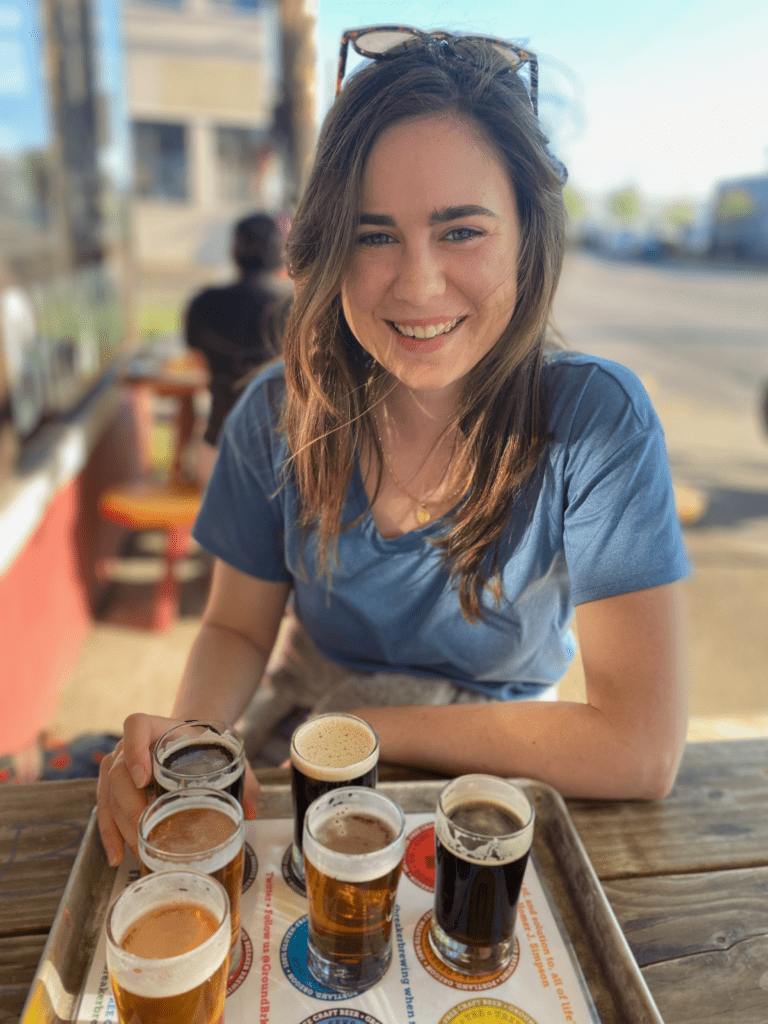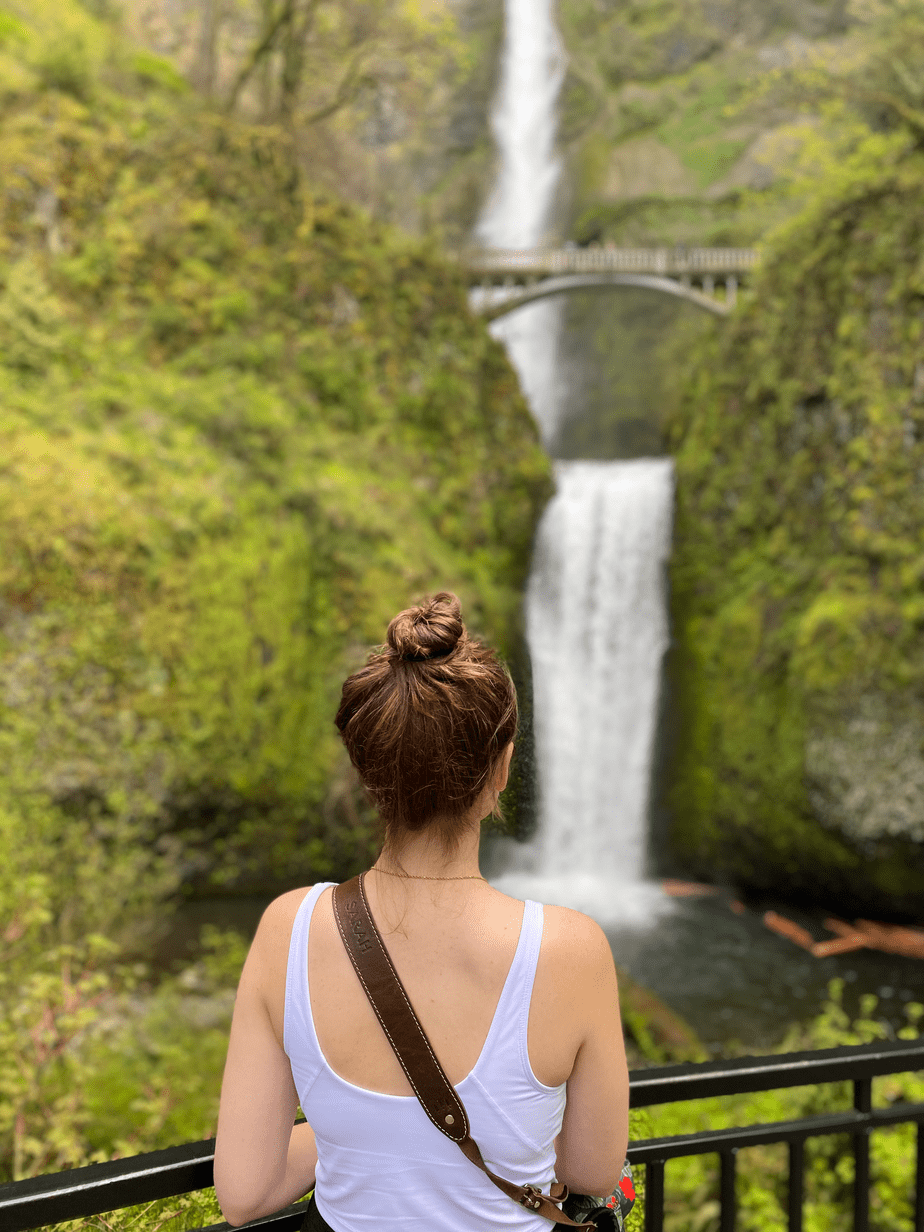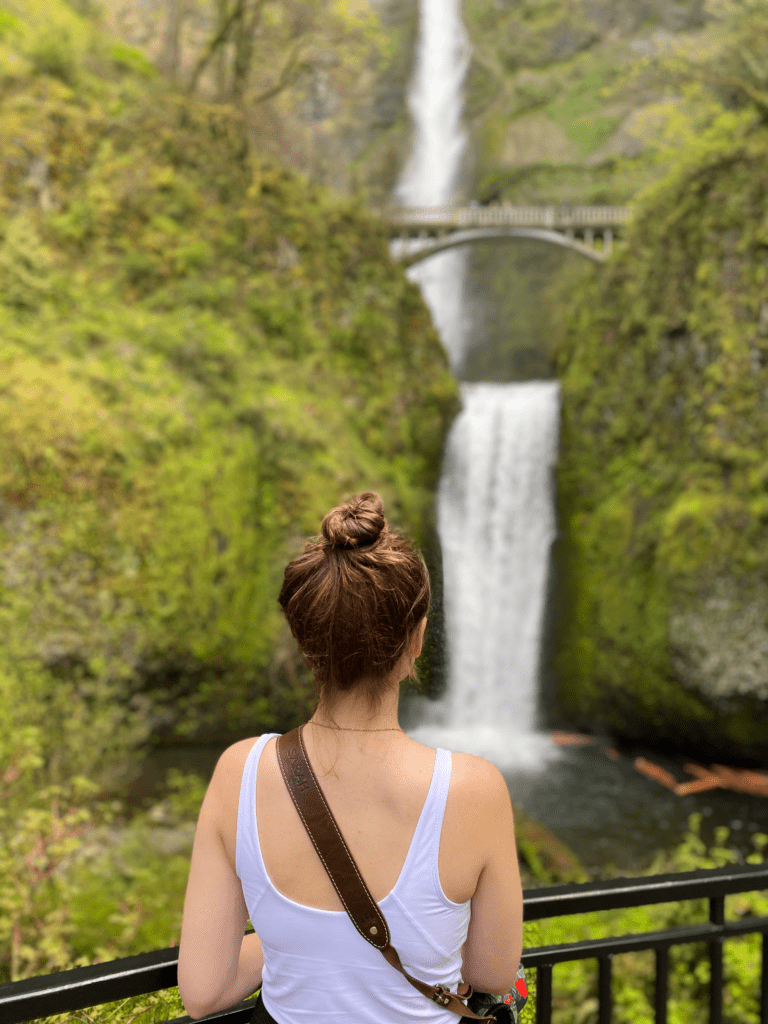 From Portland, we spent a few days on a press trip in the Tualatin Valley, and then drove north to Seattle. We both really enjoyed the Tualatin Valley (where we stayed in a tiny house, and went to lots of wineries). I'm excited to write more about that area, but I have some freelance pieces I need to publish first before I share on the blog! As for Seattle, by the time we drove there we were both pretty burned out from the constant travel, so we actually stayed at my friend Meghan's house for two days, mostly in our pajamas, and didn't do a lick of sight seeing.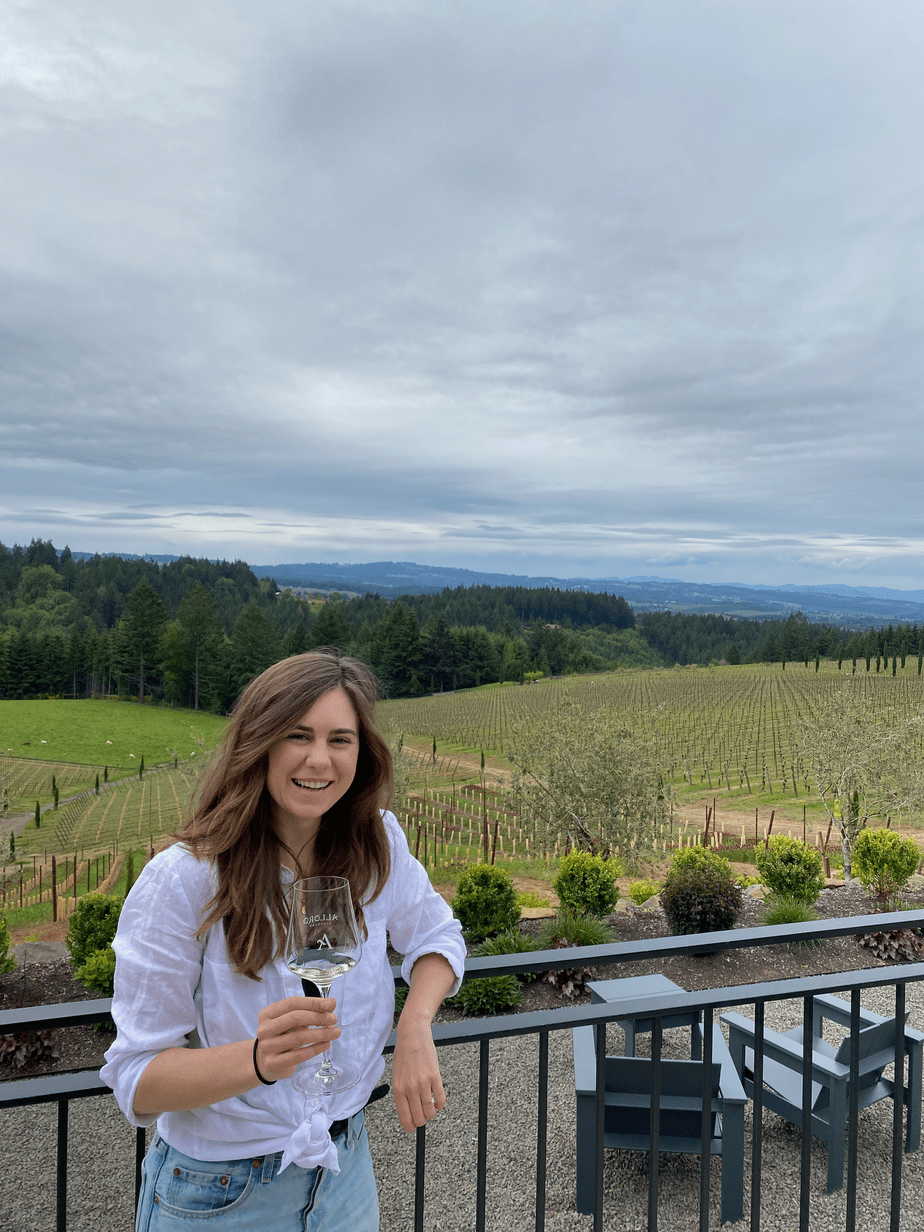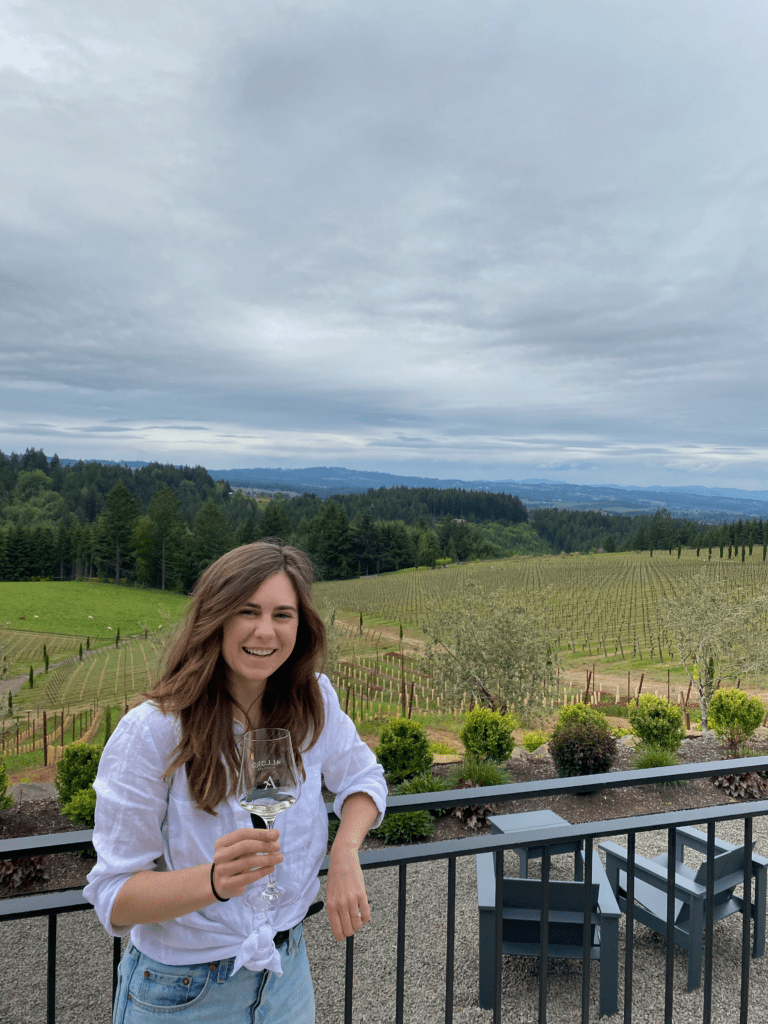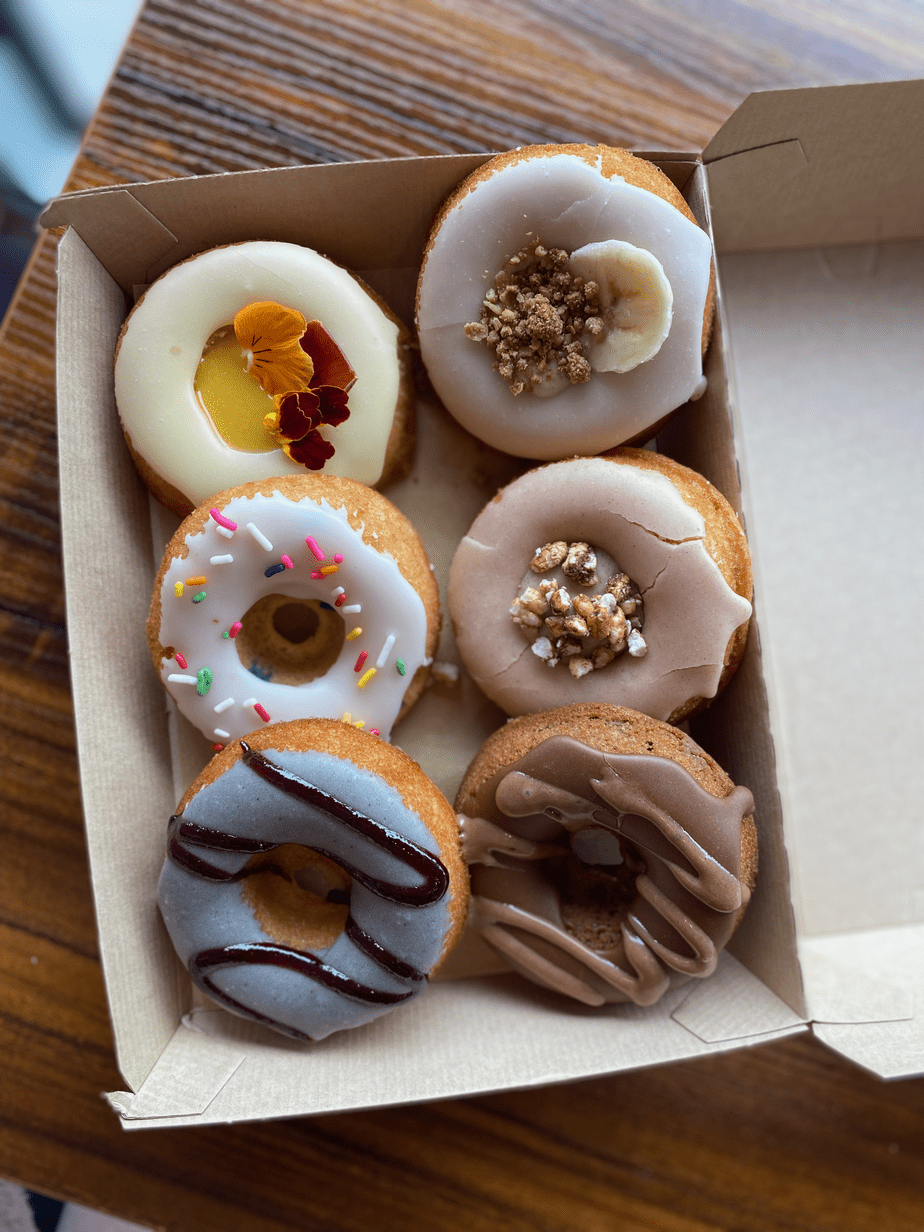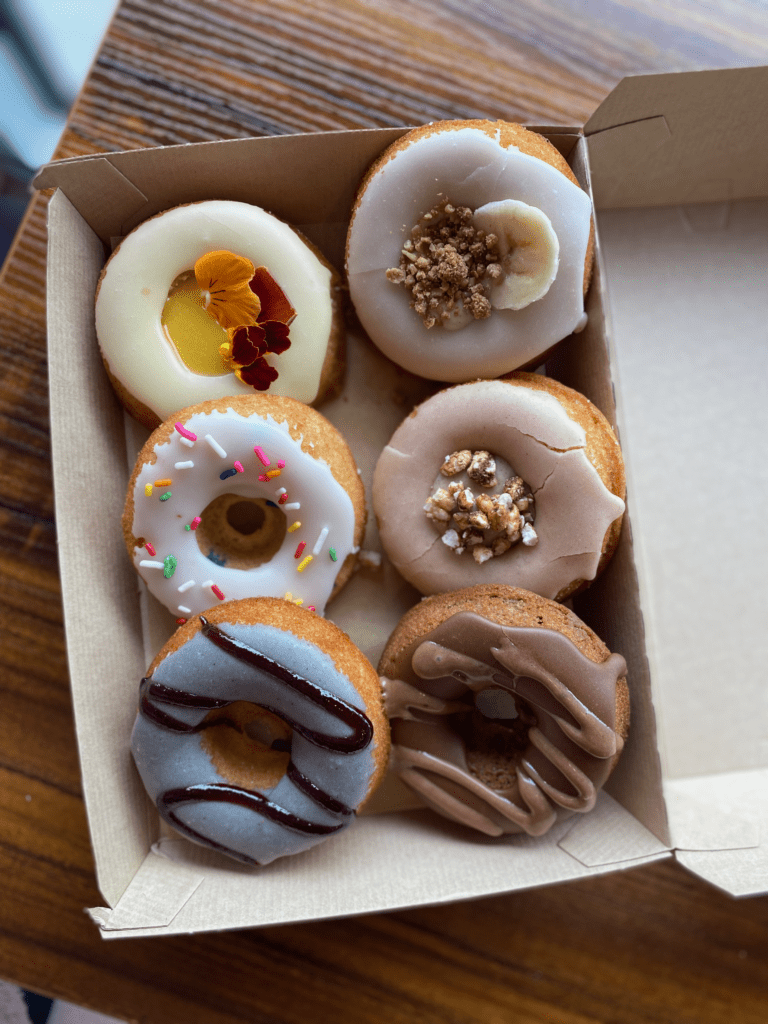 From Seattle, we drove inland for the next section of our cross country USA Roadtrip! We first drove through Montana, and stayed a few days at Glacier National Park. Then, we drove through Wyoming to spend a few days camping at Yellowstone and Grand Tetons. All of the national parks were amazing, but it was a little cold and even though it was June at this point, a little before the main season so parts of the parks were still closed.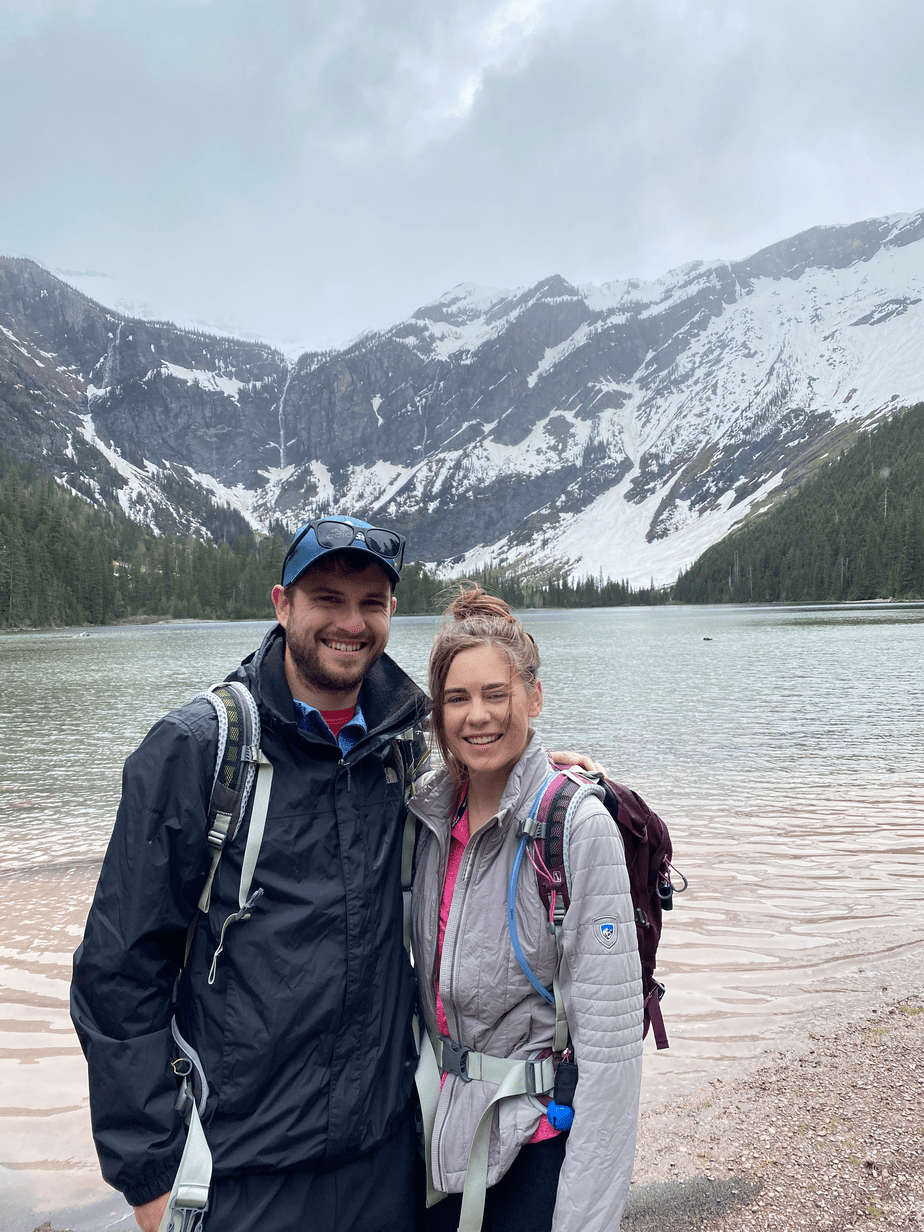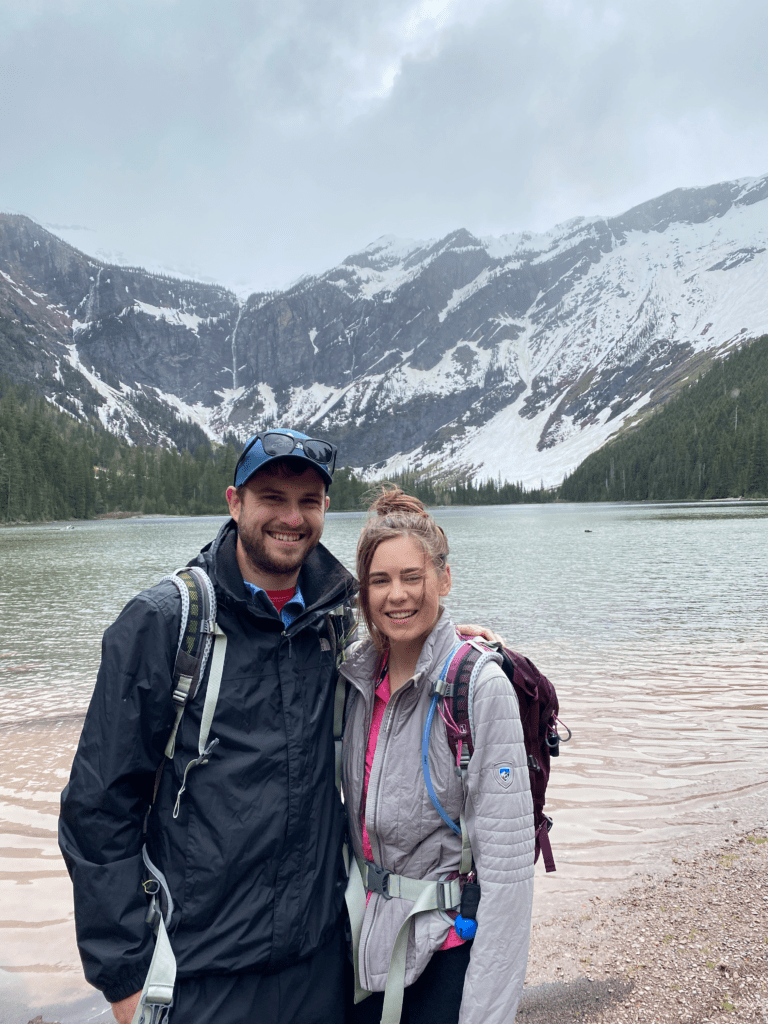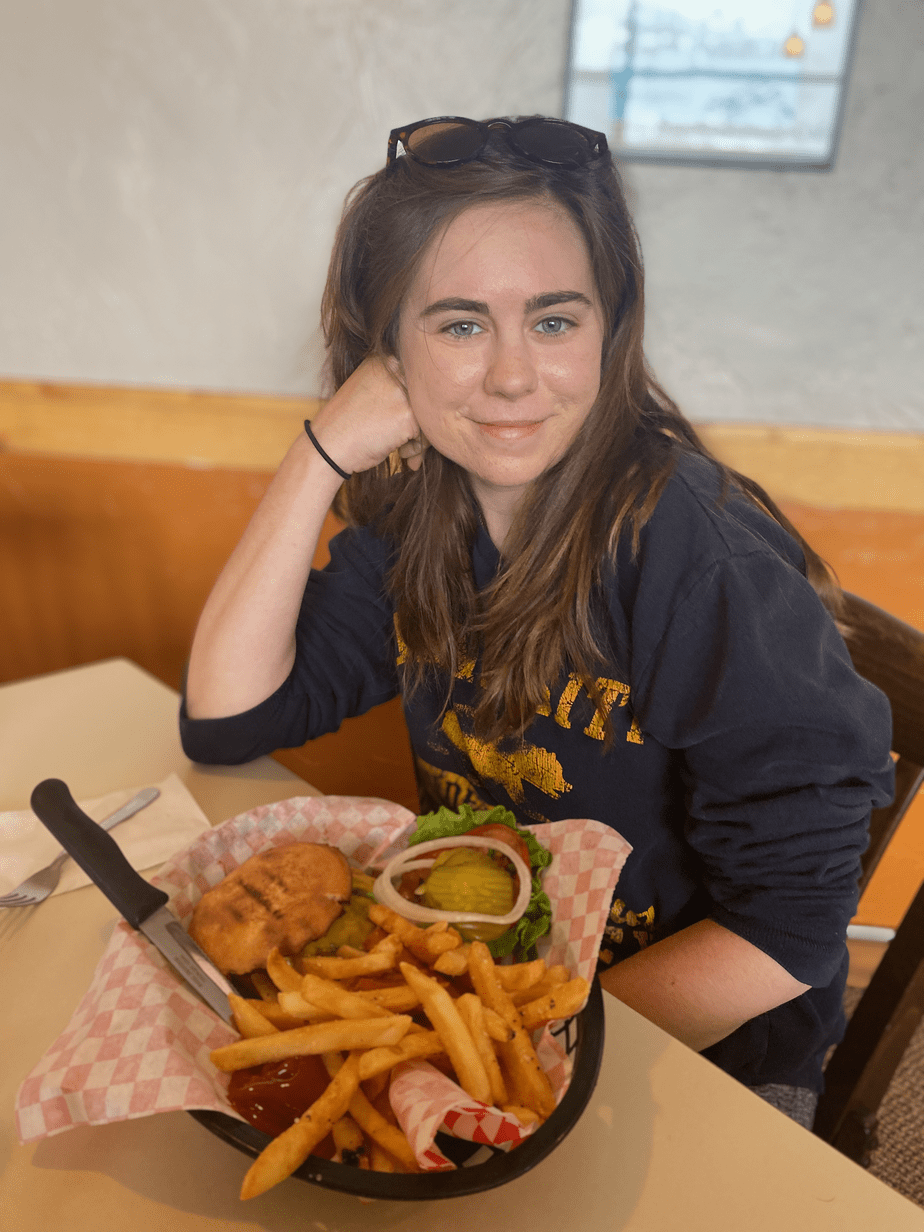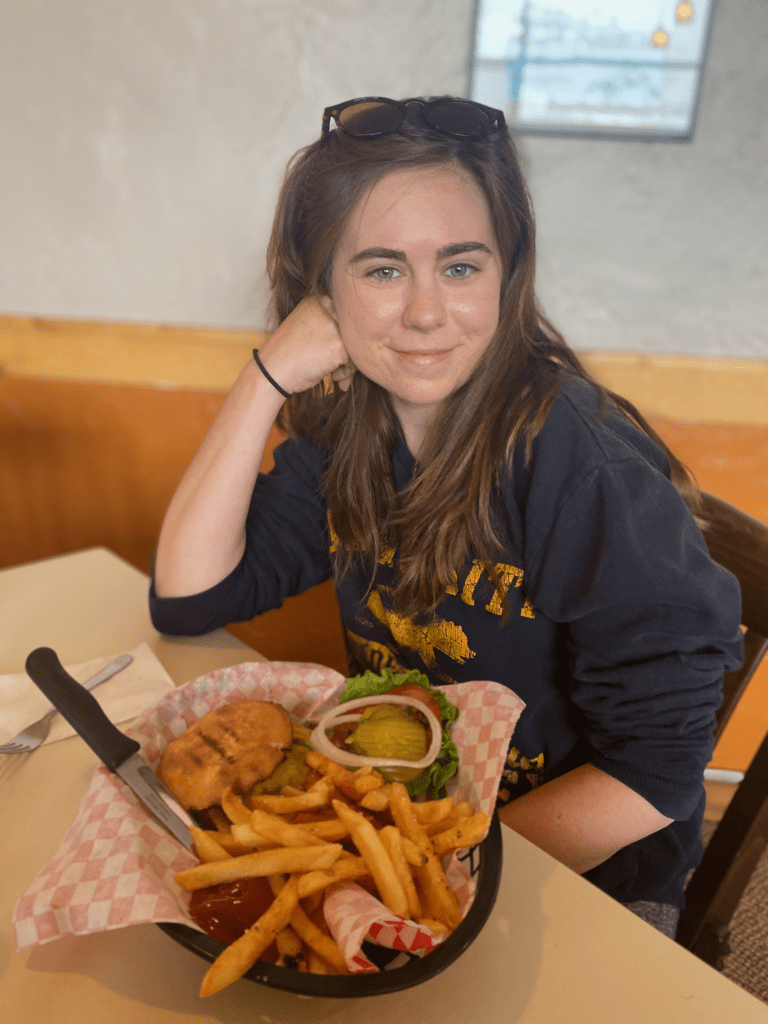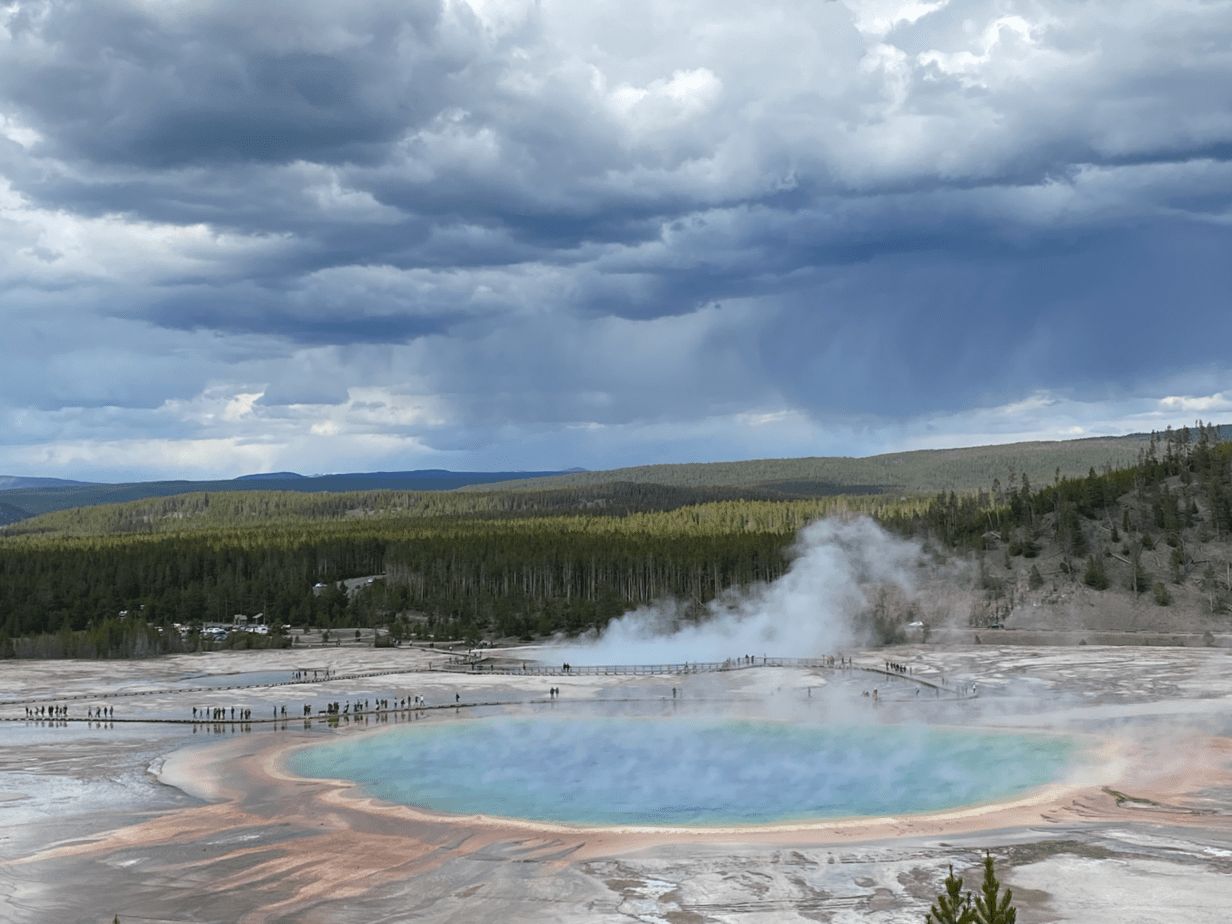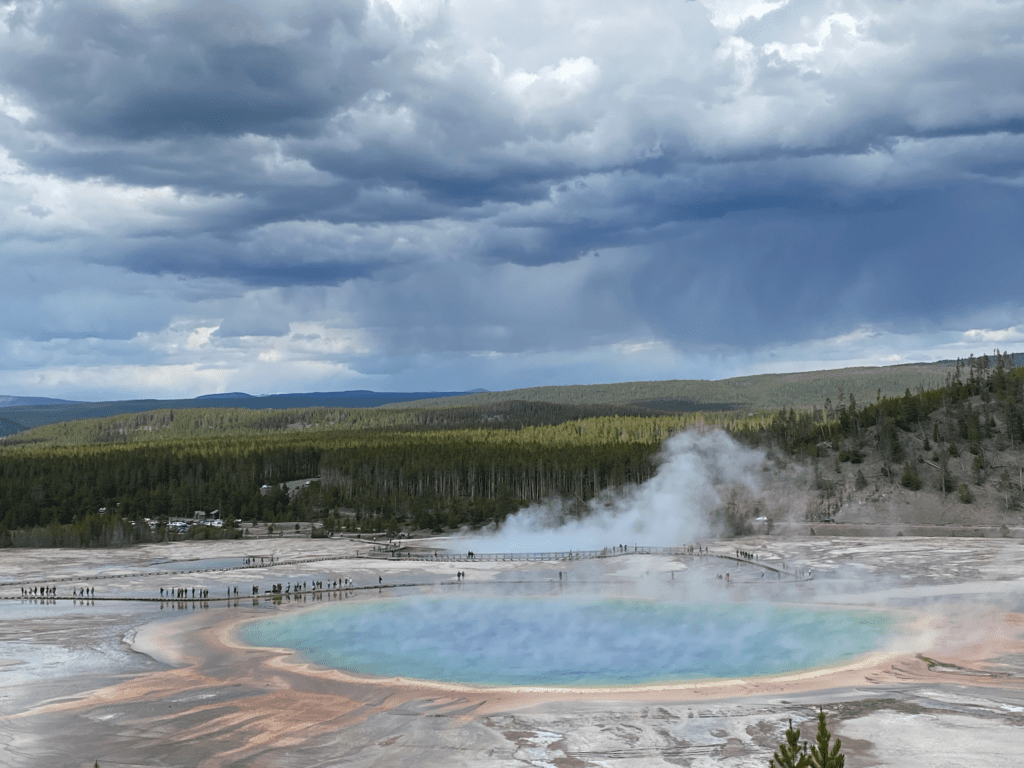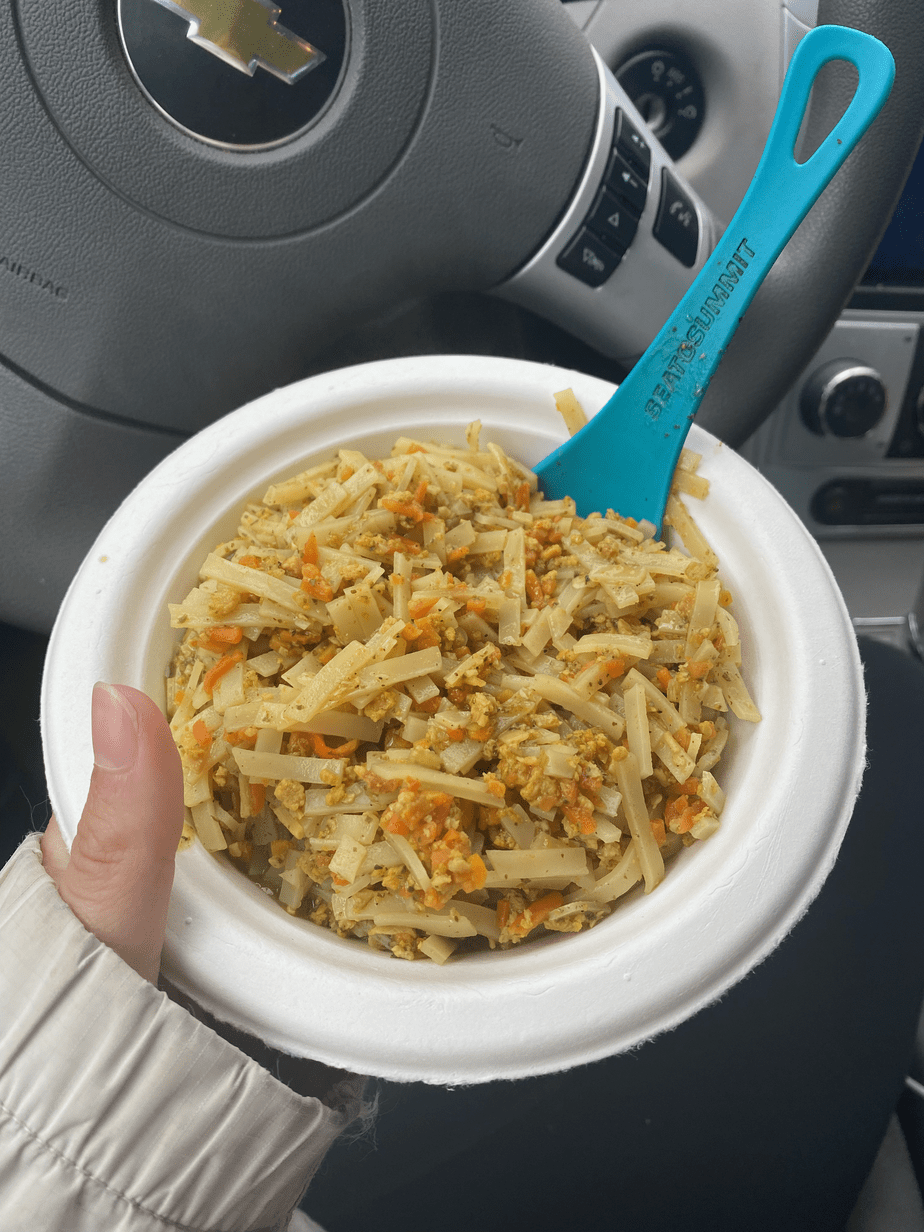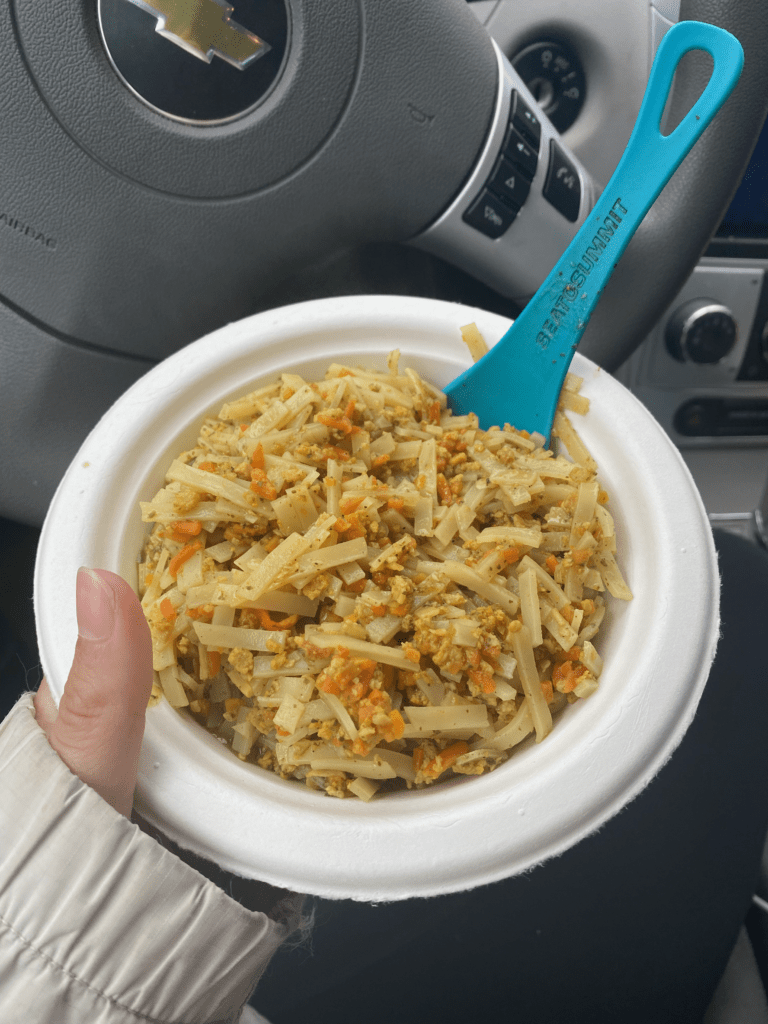 Next, we kept driving east through South Dakota! In South Dakota, we saw Crazy Horse, drove the Needles Highway, saw Mount Rushmore (anticlimactic), went to Wall Drug (overhyped), and spent a couple days at the mega cool Badlands National Park. South Dakota is way cooler than I ever gave it credit for!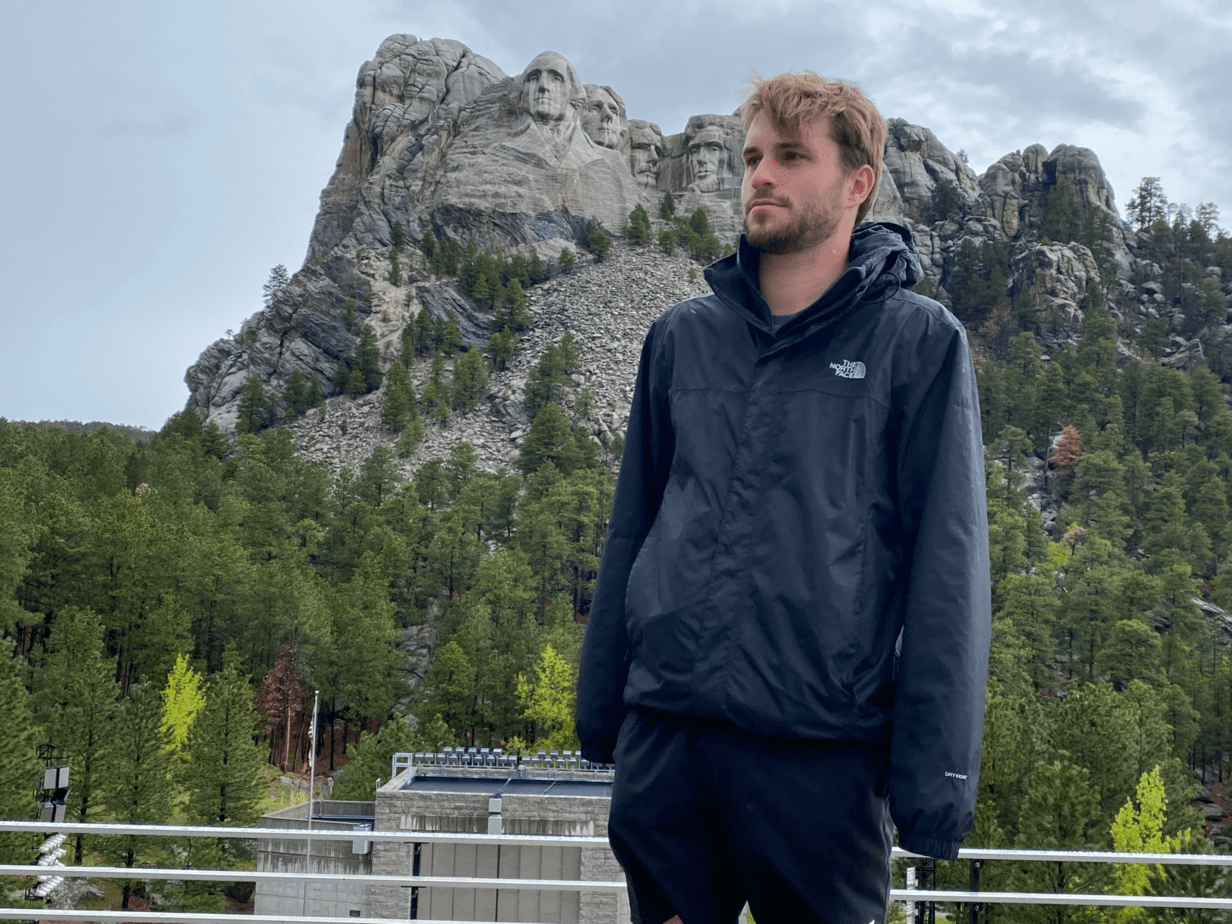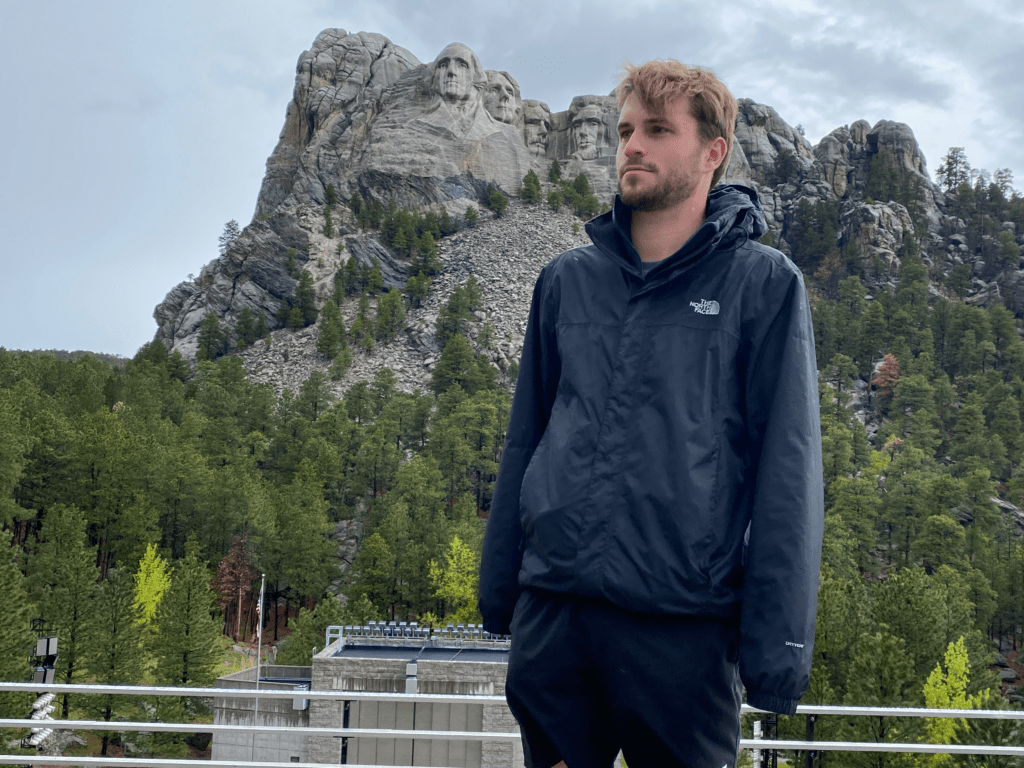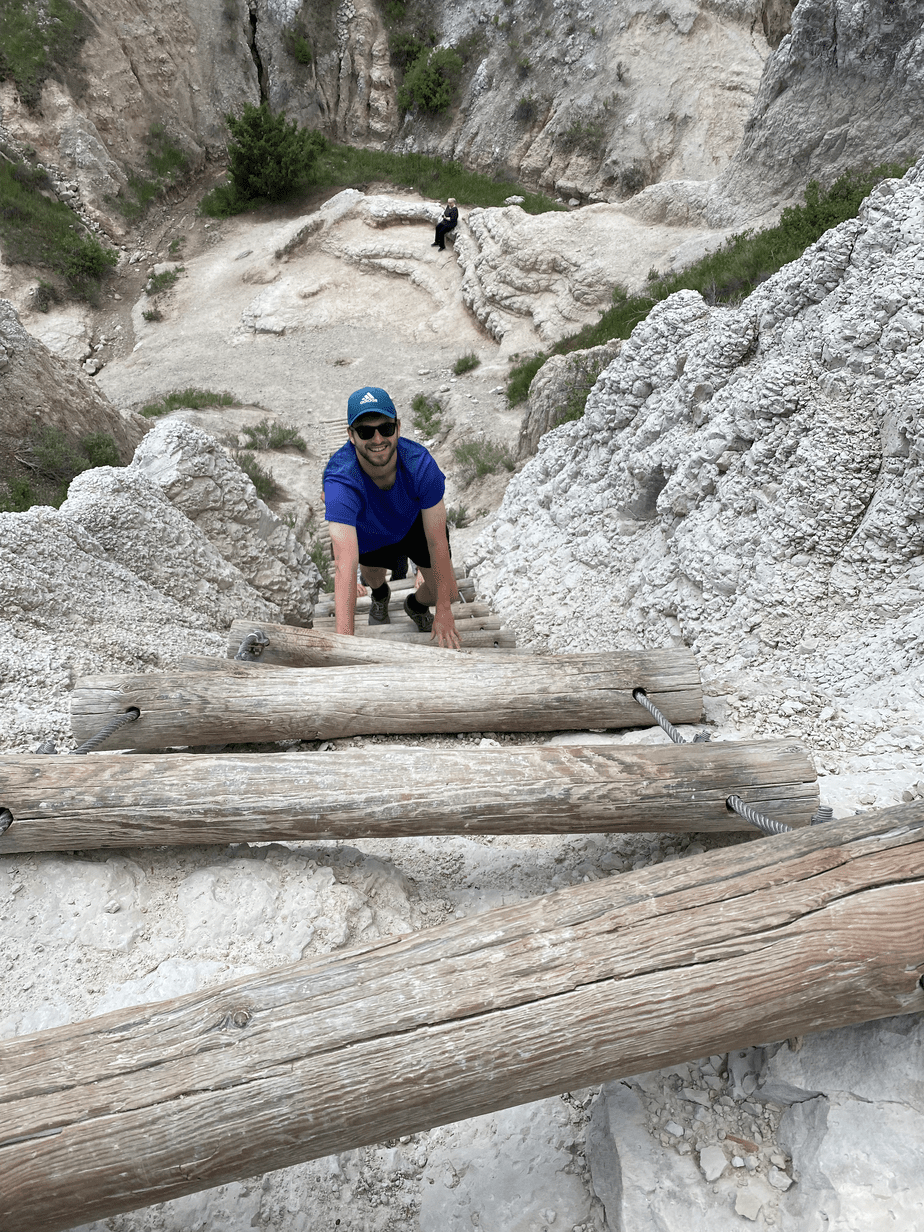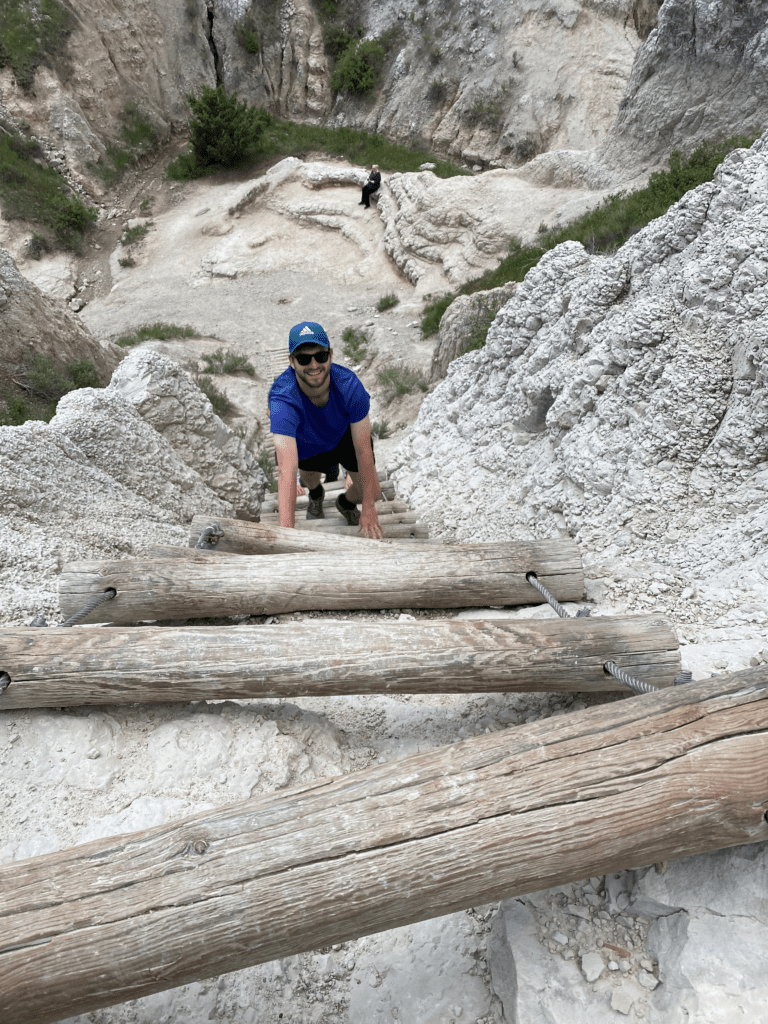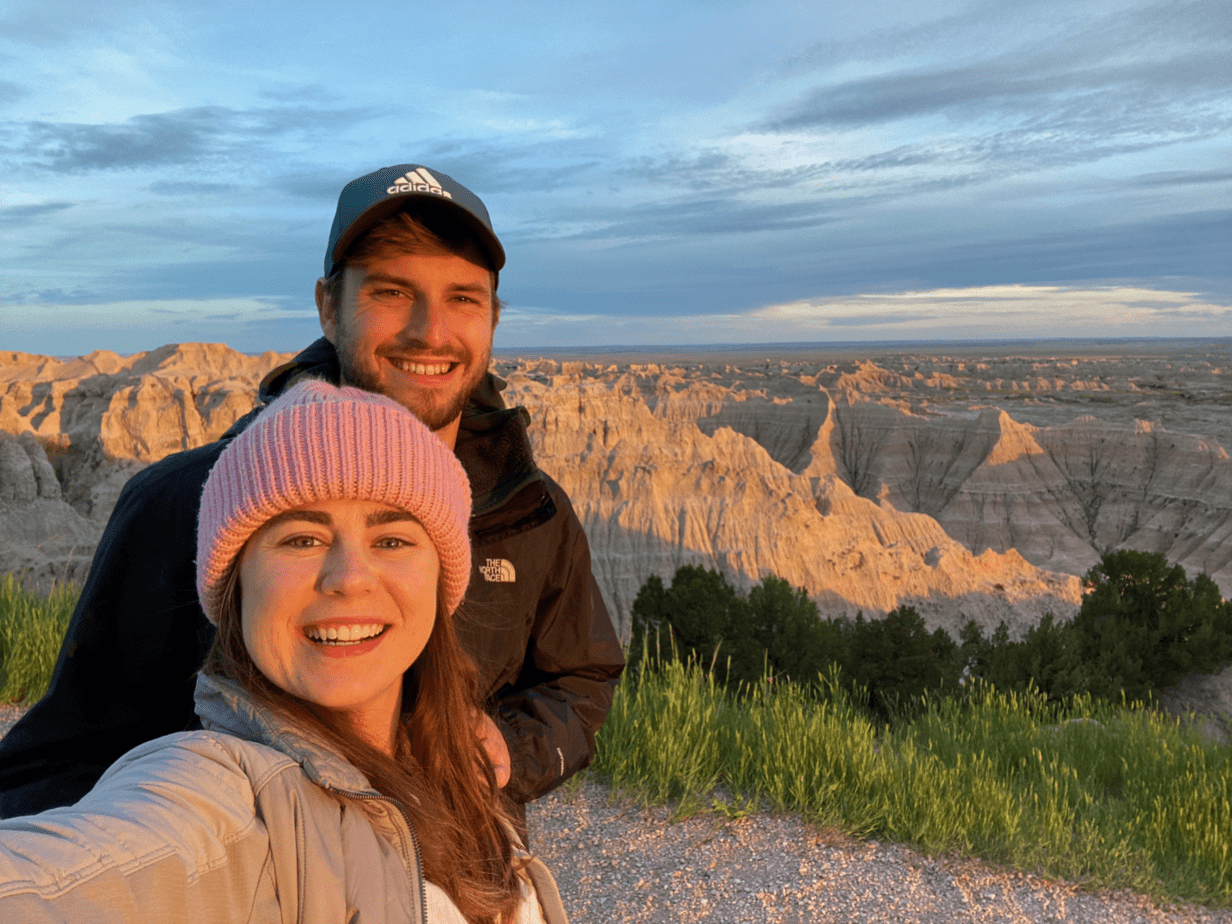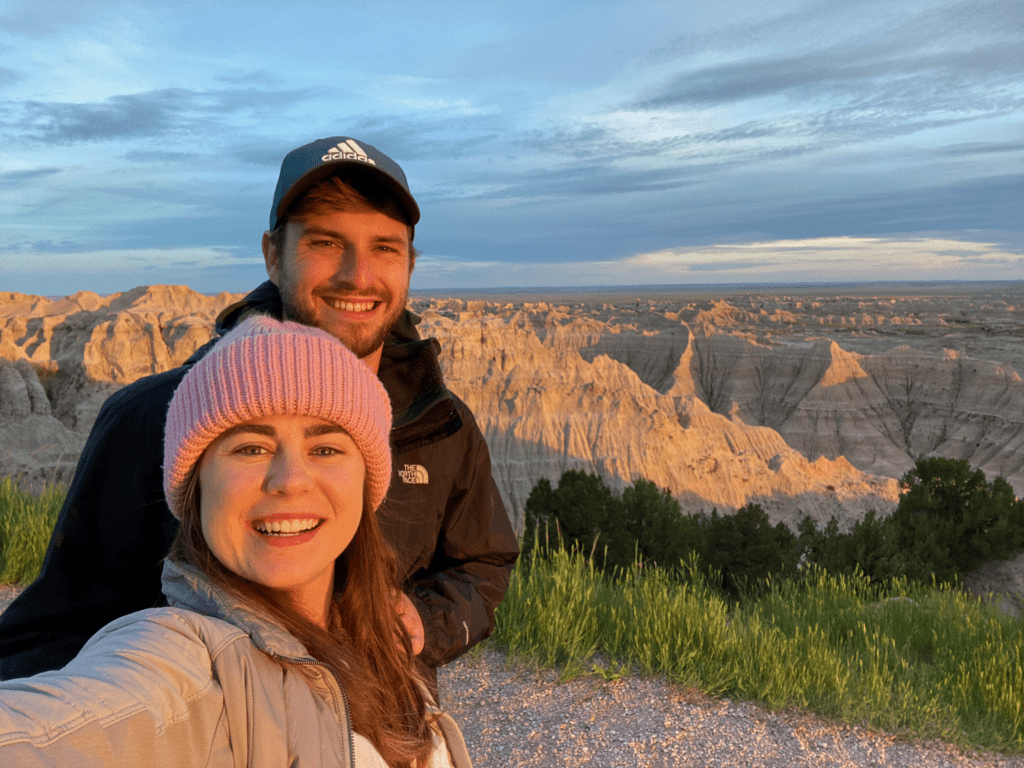 With our road trip nearly done, we spent a few days with friends in Chicago. After a wild 14 hour driving day, we made it to Chicago where we crashed with my friend Mary for a couple days. I finally got to meet her boyfriend Matt, we had a charcuterie party, and just chilled. Then, we crashed with my other friend Essie for a day, and went to an Abba festival! I hadn't seen either of them since prior to the pandemic and it was just so amazing to have this reunion after so long!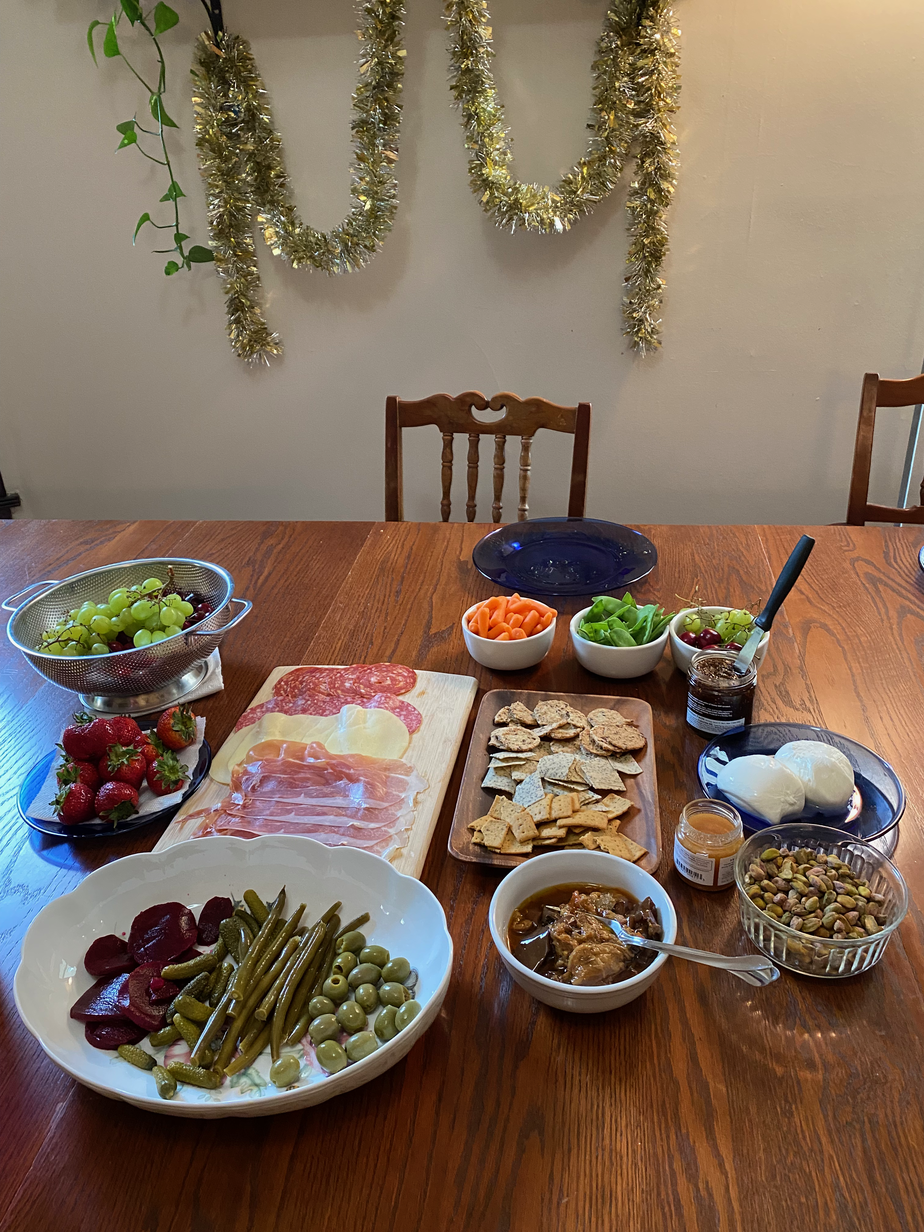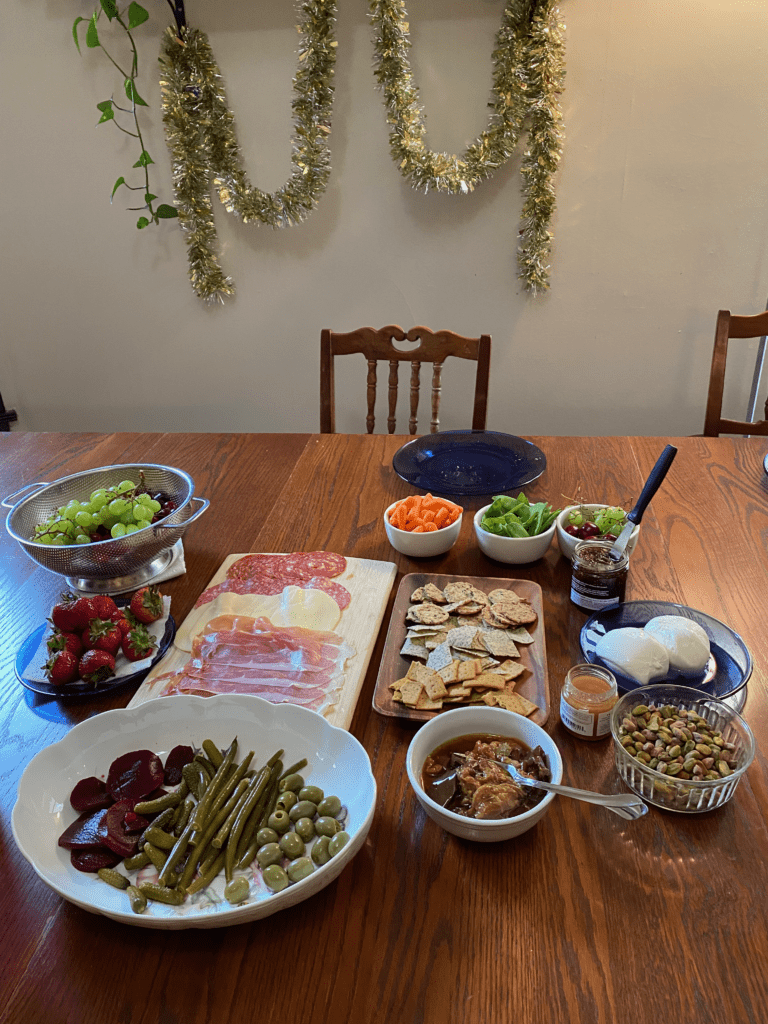 From Chicago we drove home to Michigan. This was my first time at home, seeing my parents, since January! We spent an amazing few weeks relaxing with family and friends, eating at all my favorite restaurants, and doing my favorite Michigan things.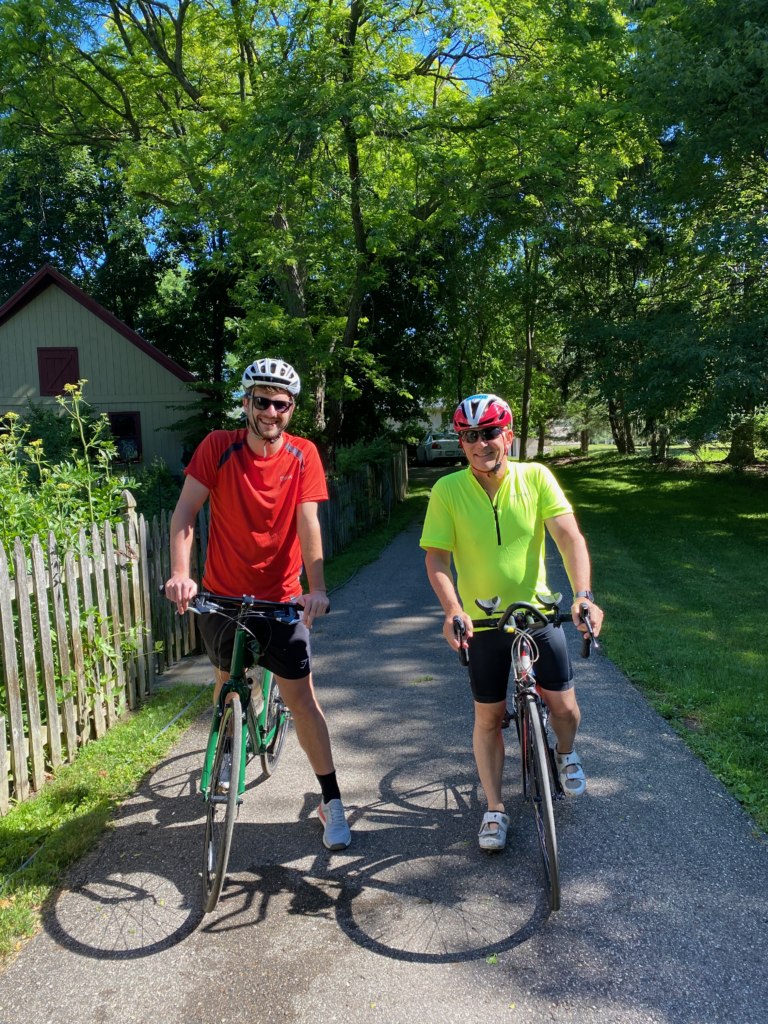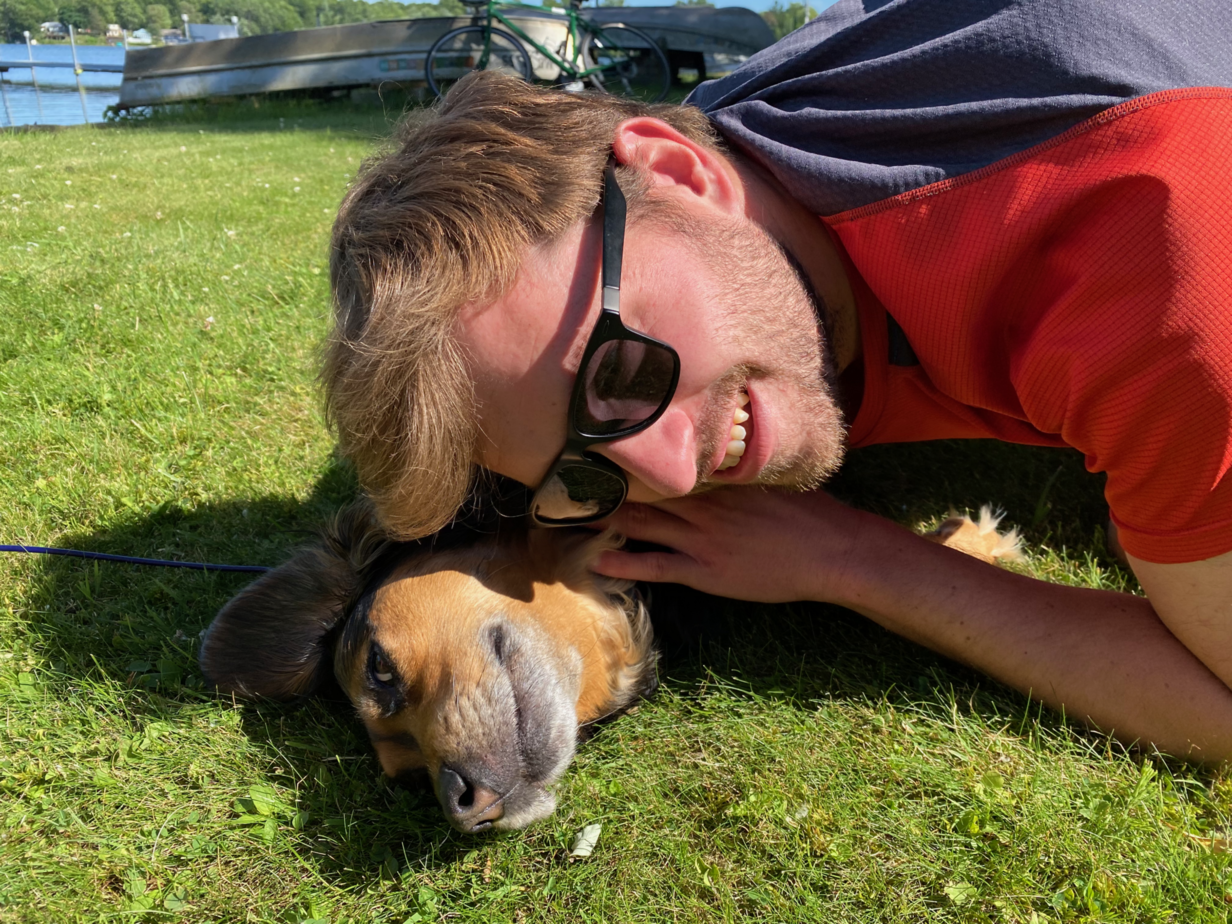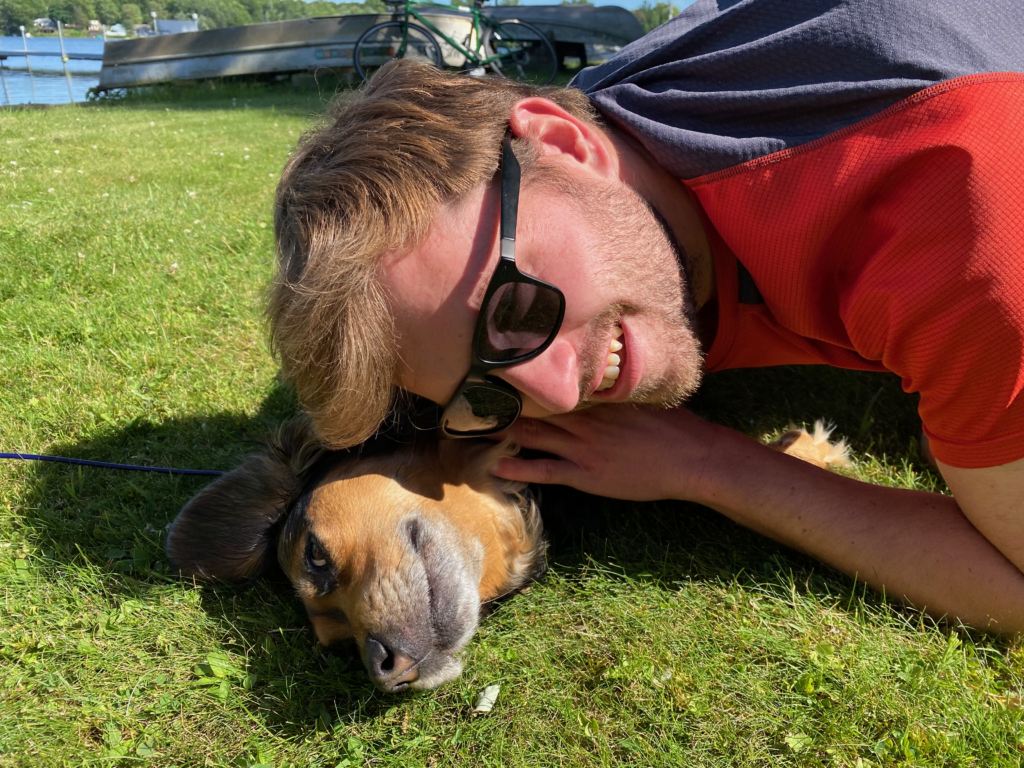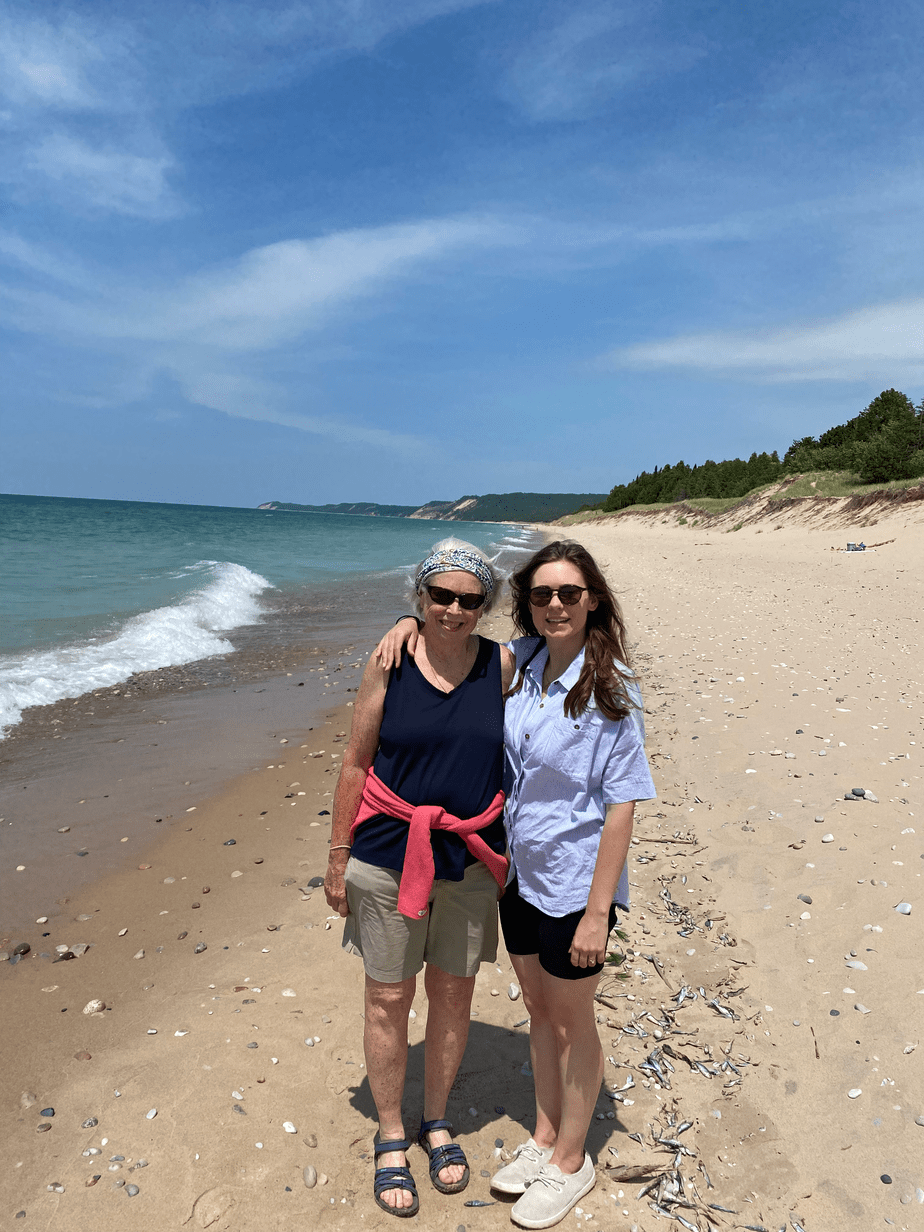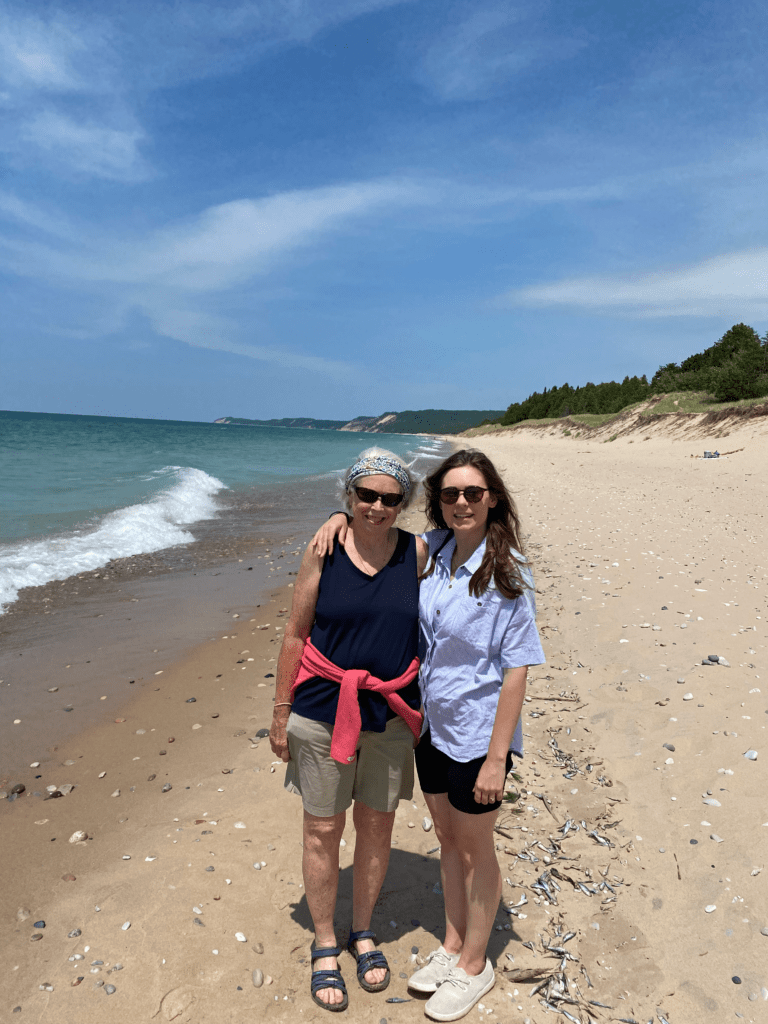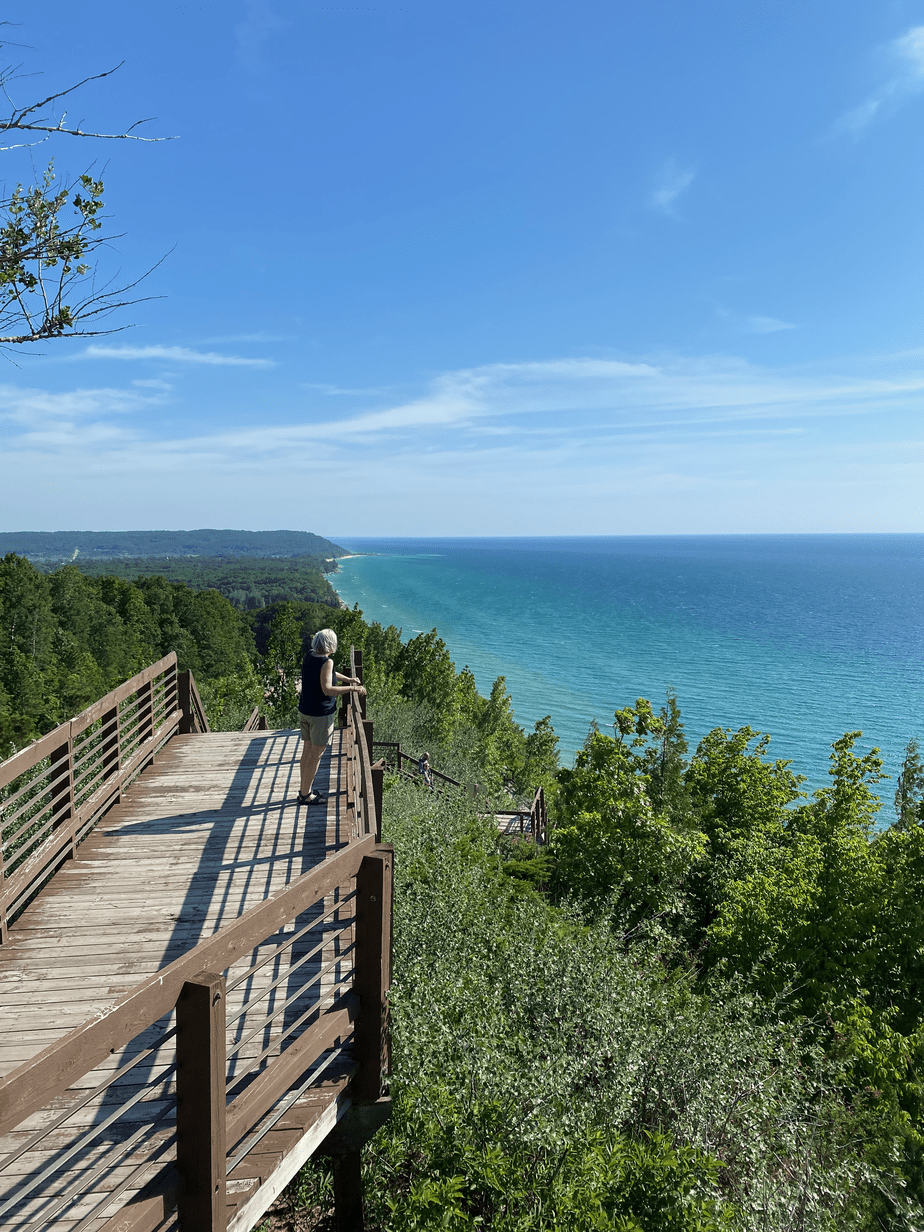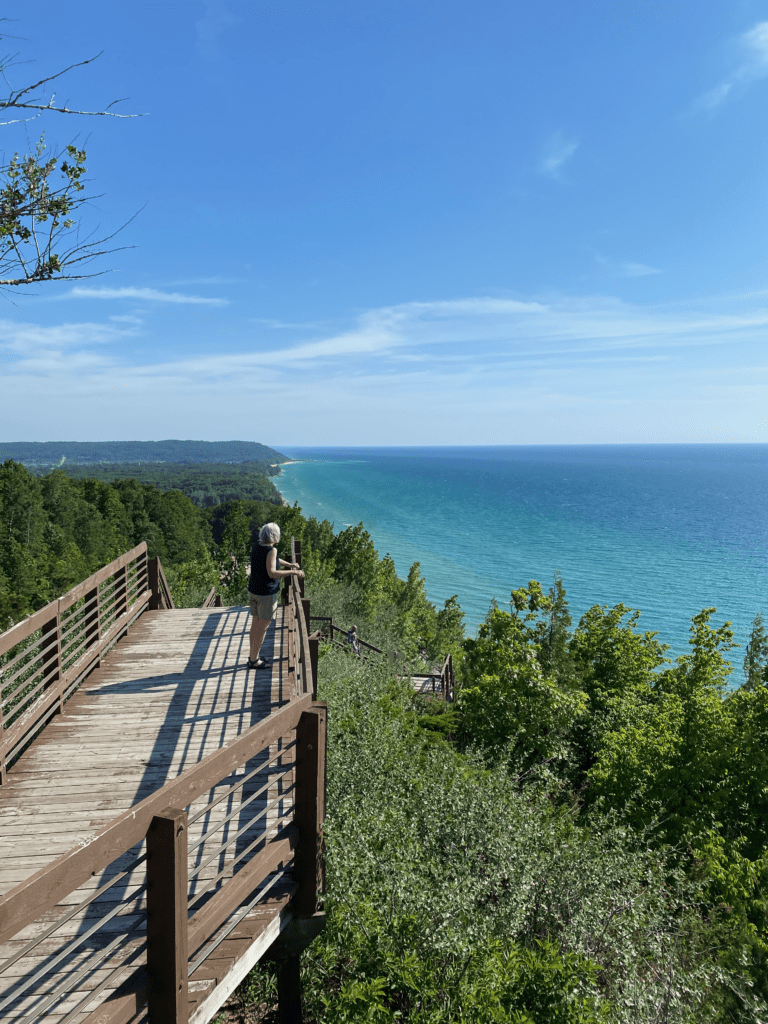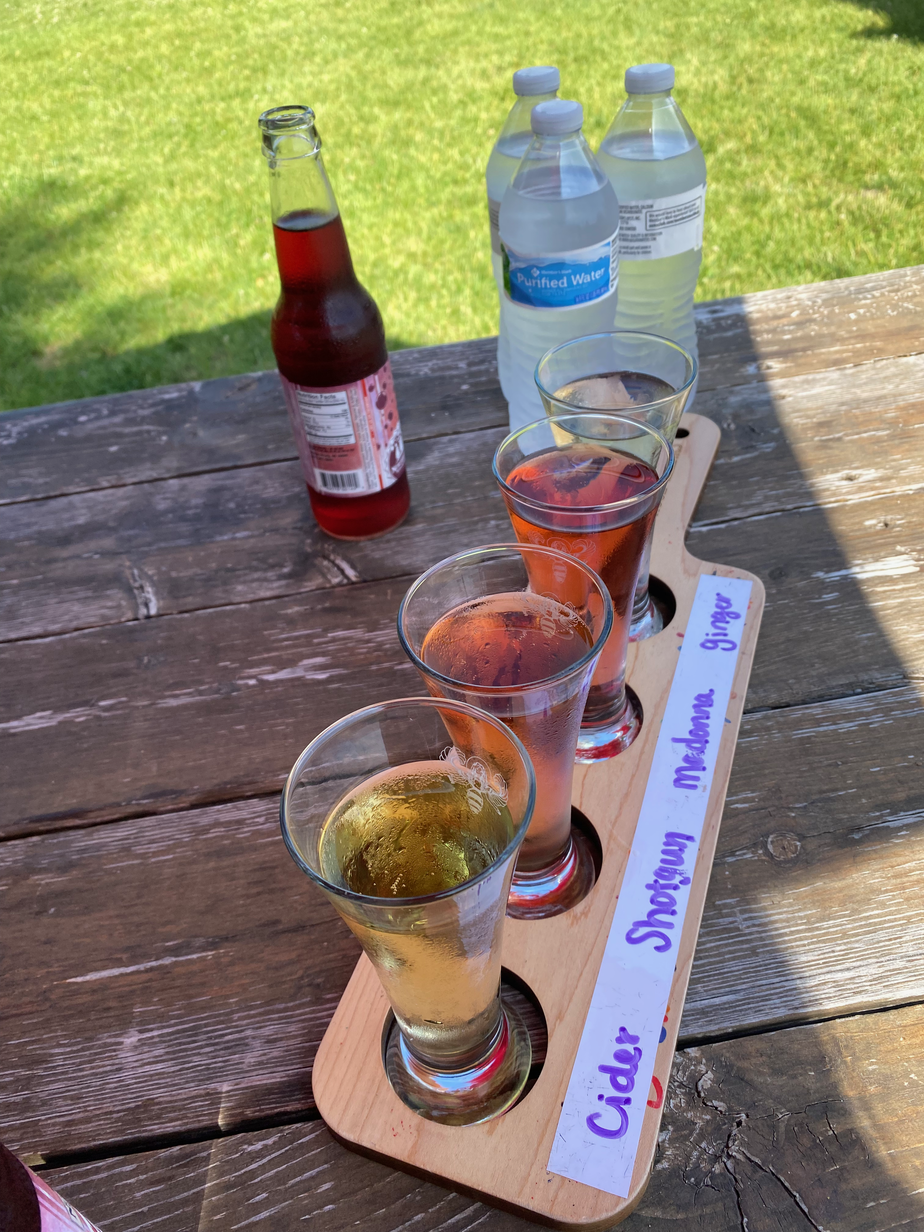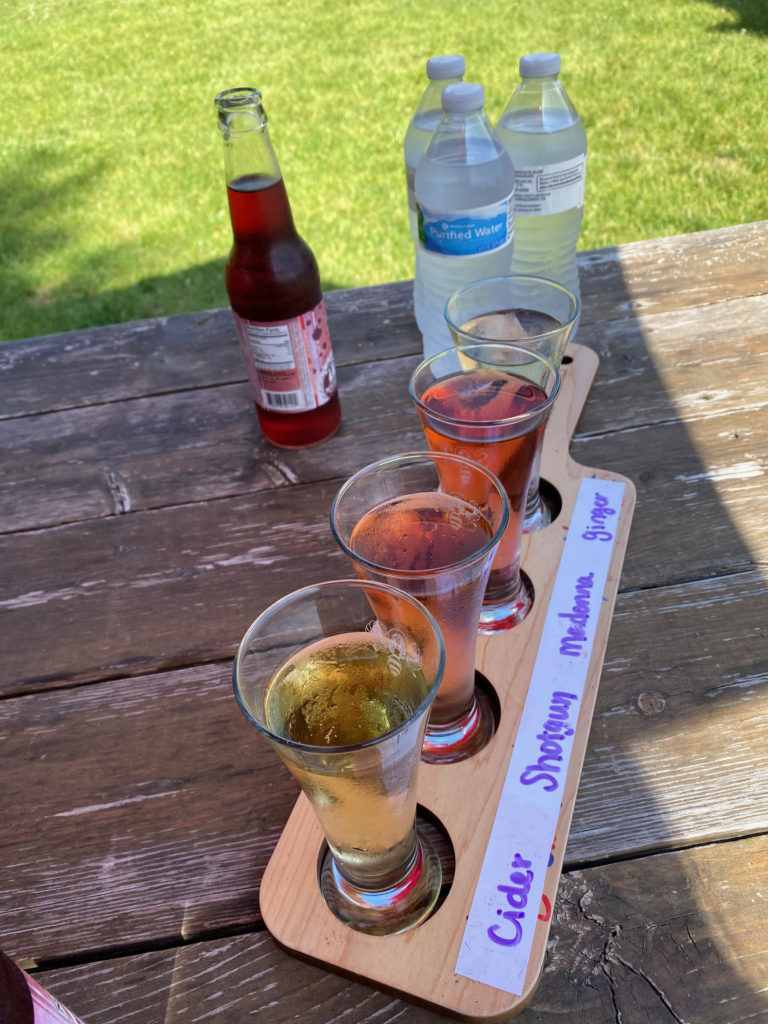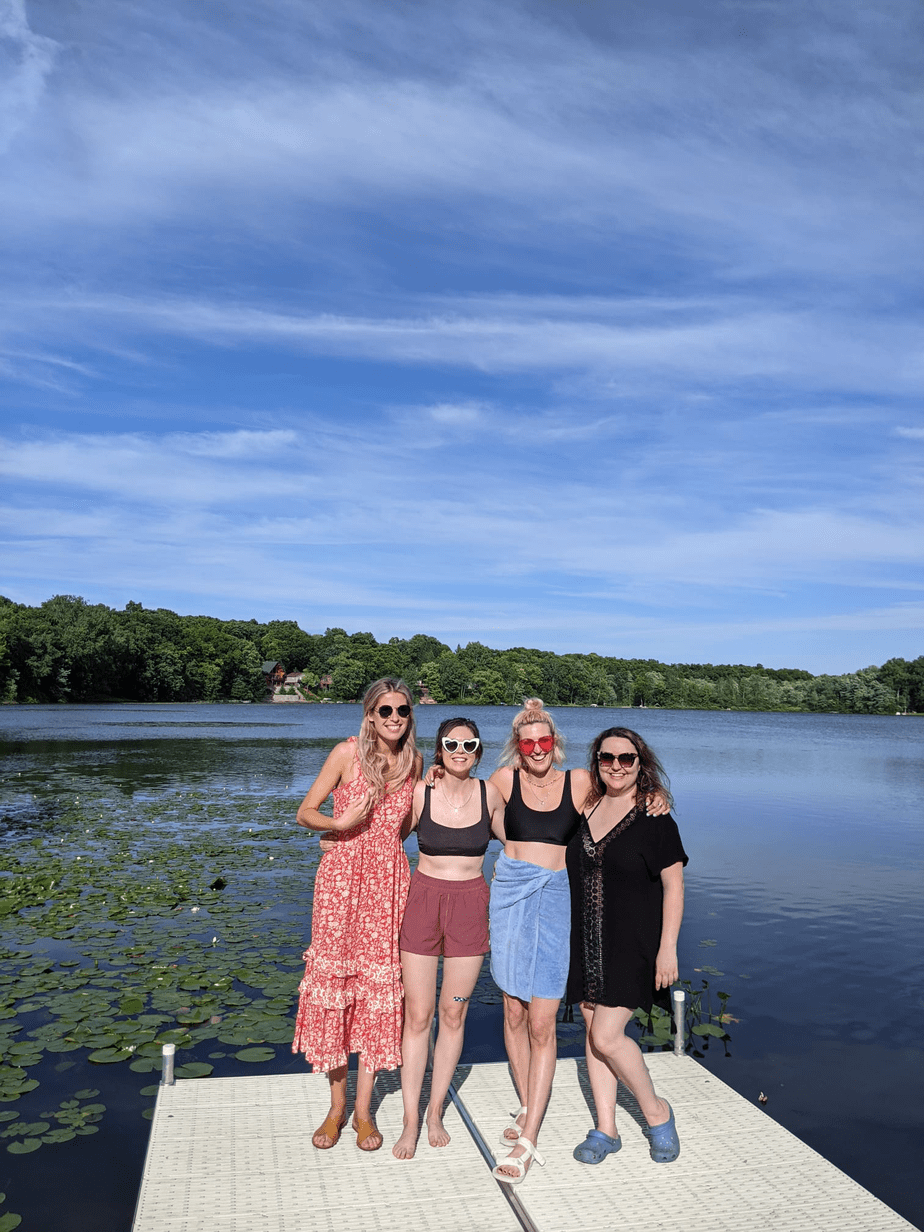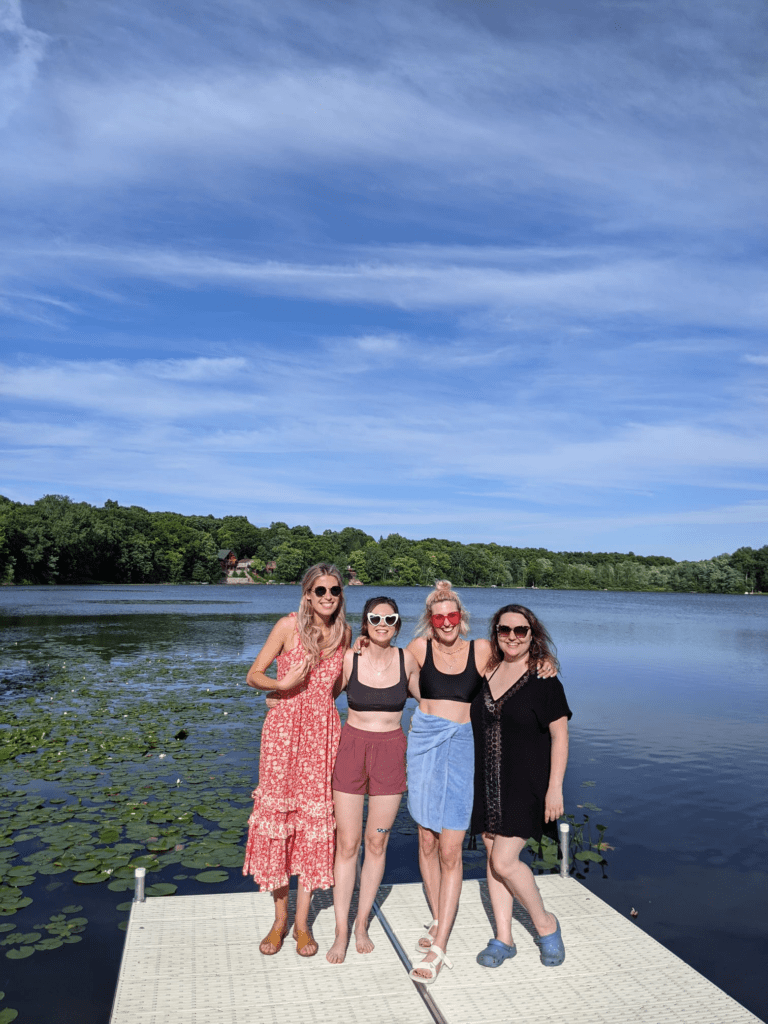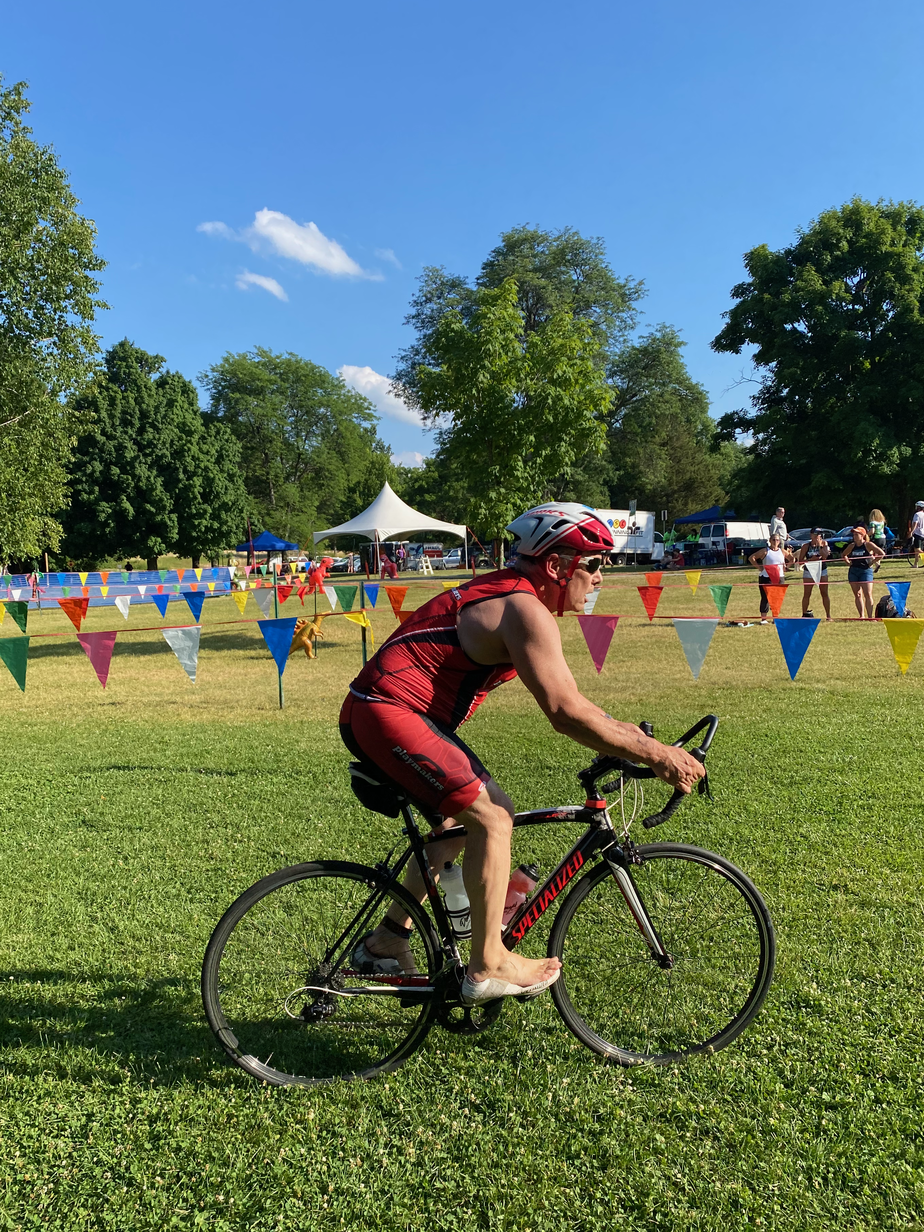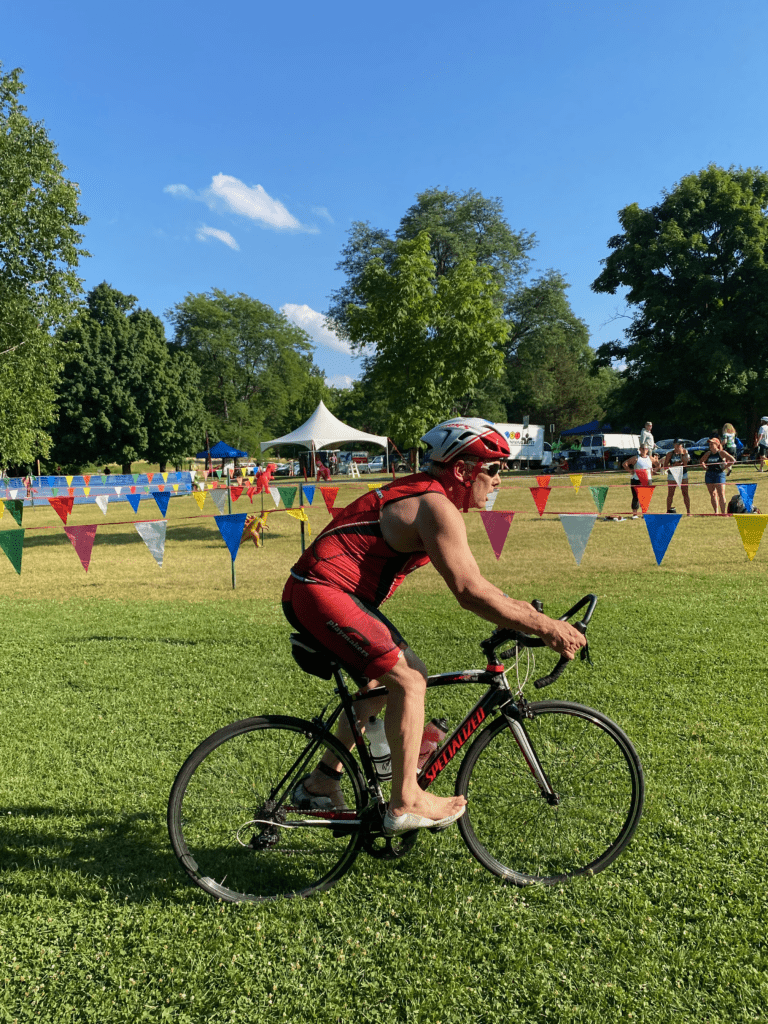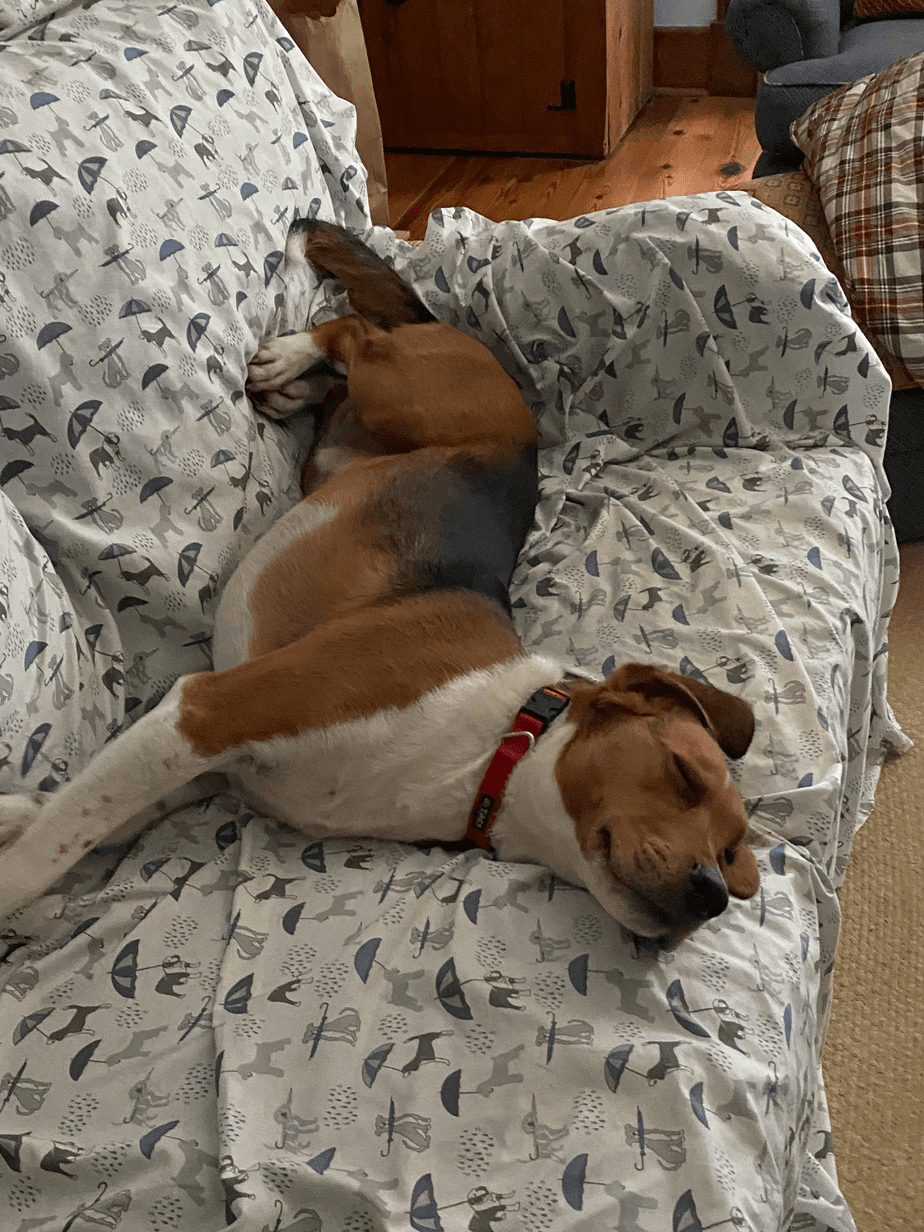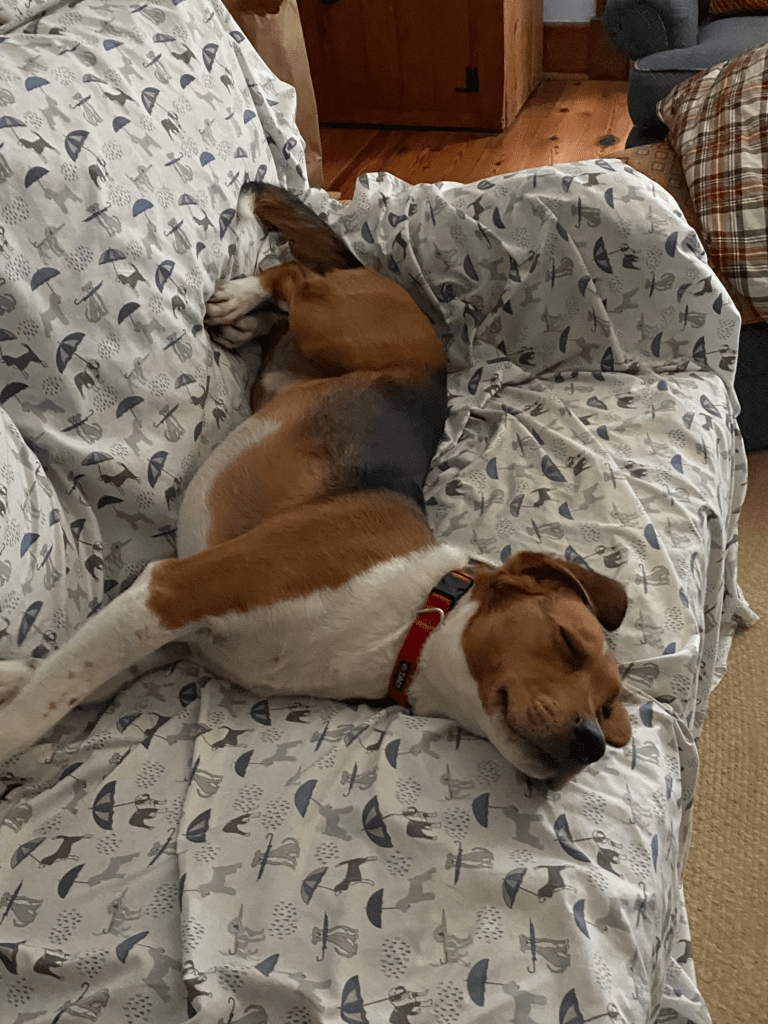 I sold my car, Madge. (Yes, I named my car Madge). After 10 years, and TWO cross country road trips during that tenth year, plus my work as a home health therapist driving around rough roads all day… it was time. I was really sad to sell this car that I love so much, but with Dan and I heading off for our travels, it was time. Luckily, I was able to sell her to one of my dad's colleagues for a fair price just one day before we left!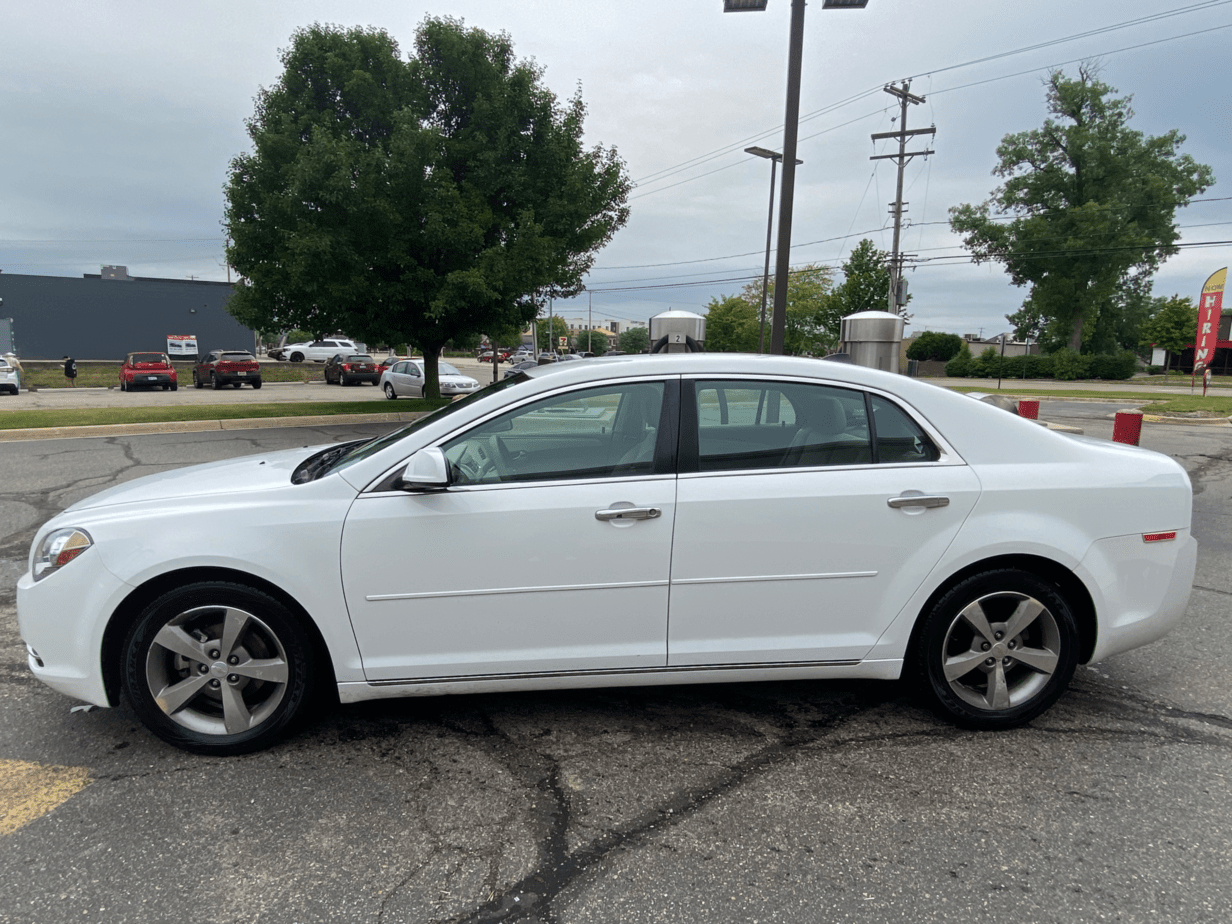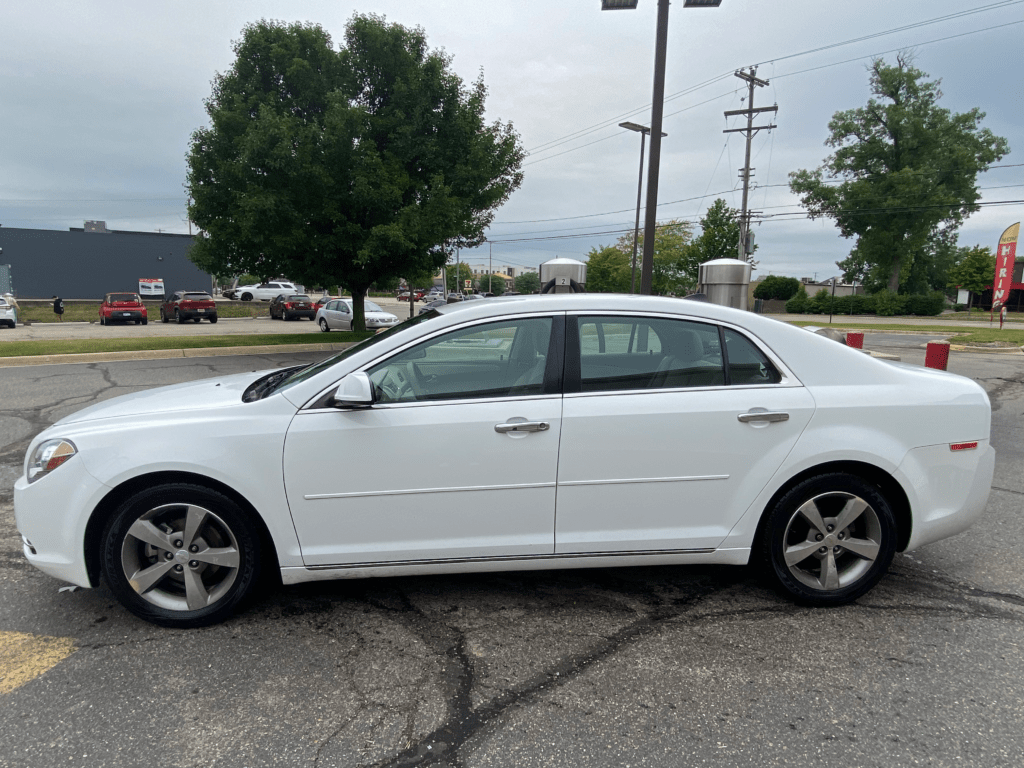 Dan and I packed our (giant) backpacks, and left for the start of our longterm travel adventure! As most of you know, we've been dreaming about a round-the-world trip pretty much since we met back in 2013. The pandemic put a delay to that, and also changed our location plans – read more about that in this blog post. But on July 9, we hugged my parents goodbye and flew from Detroit, to Fort Lauderdale, to… Lima, Peru!
RELATED | Big News: The Longterm Travel Adventure Begins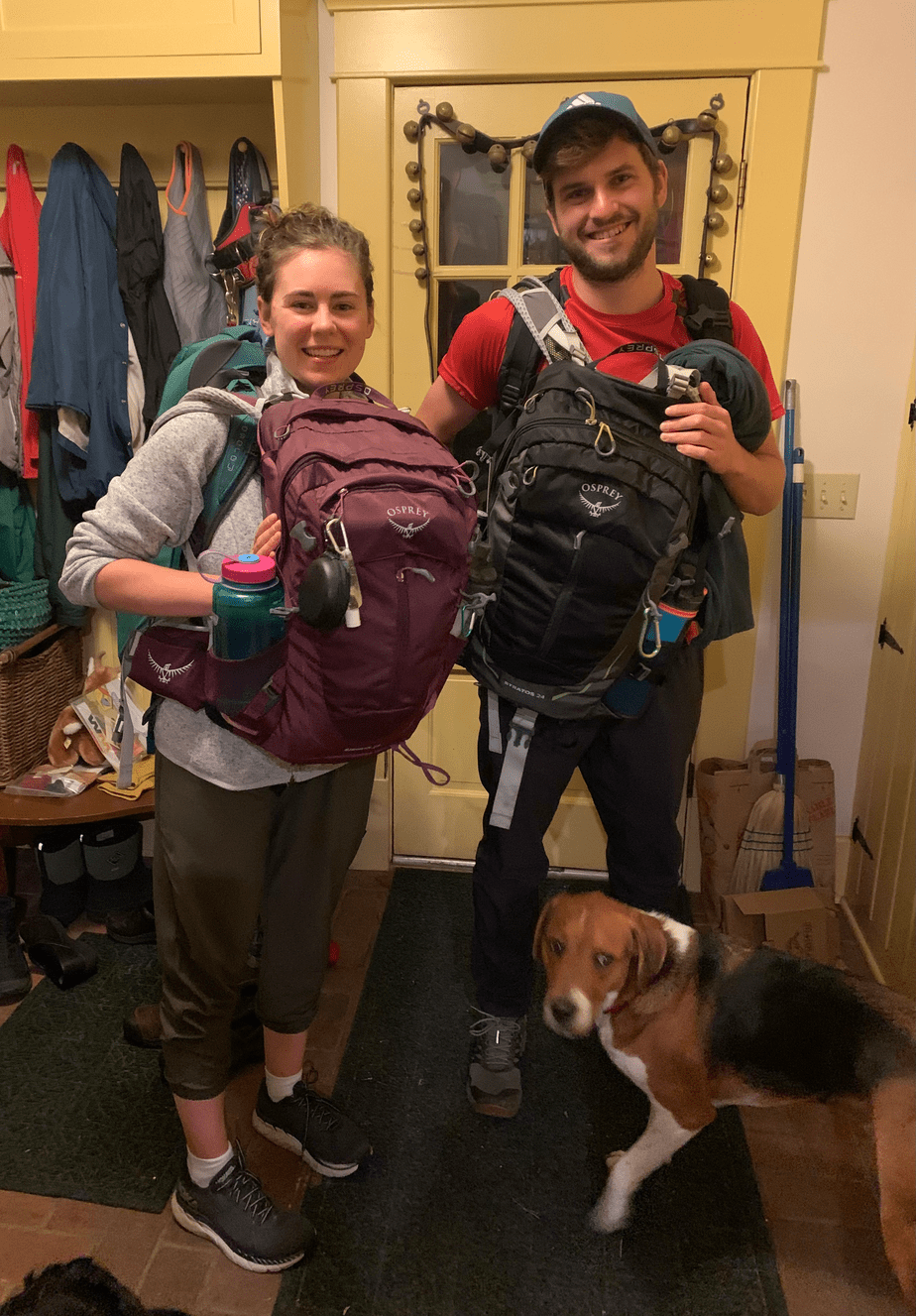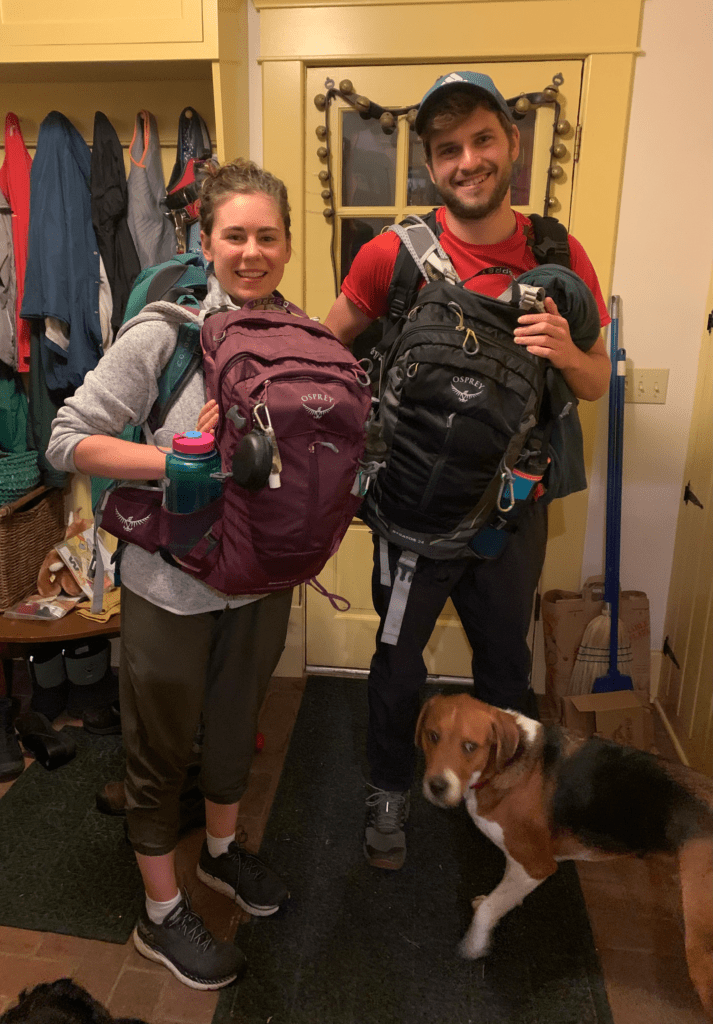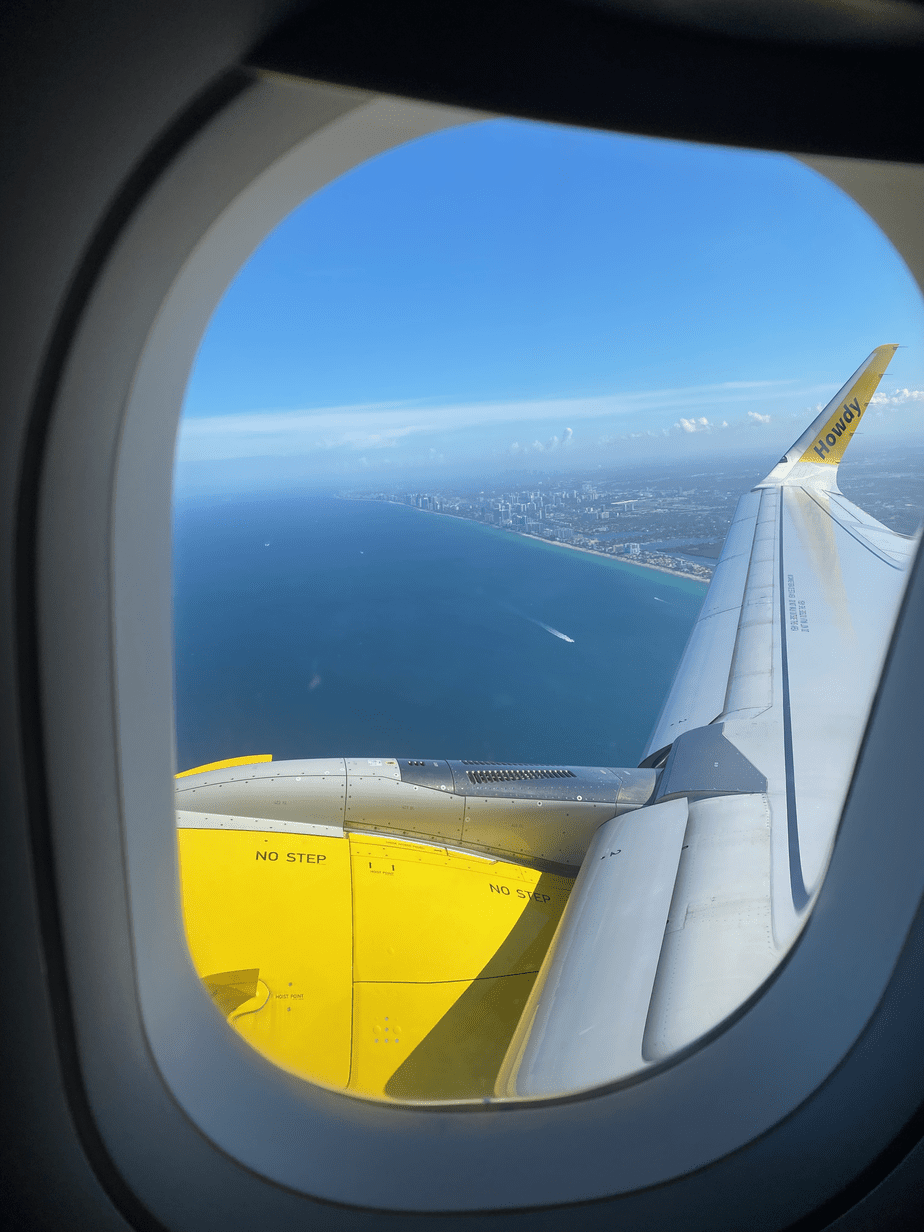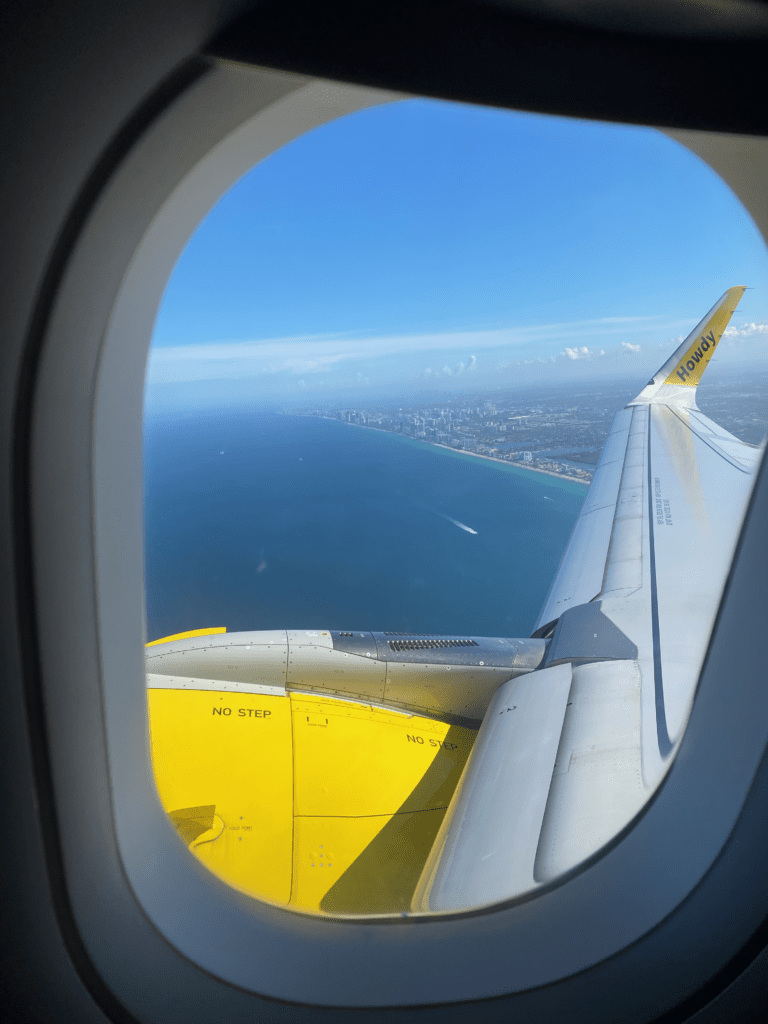 Once in Peru, we spent two weeks in Lima doing a Spanish school. We both knew zero Spanish so we thought this was a smart way to kick off our South America travels. We ended up LOVING the experience (read all about it here) and are already making plans for another Spanish school along the way…
RELATED | Best Spanish School in Lima: Peruwayna Review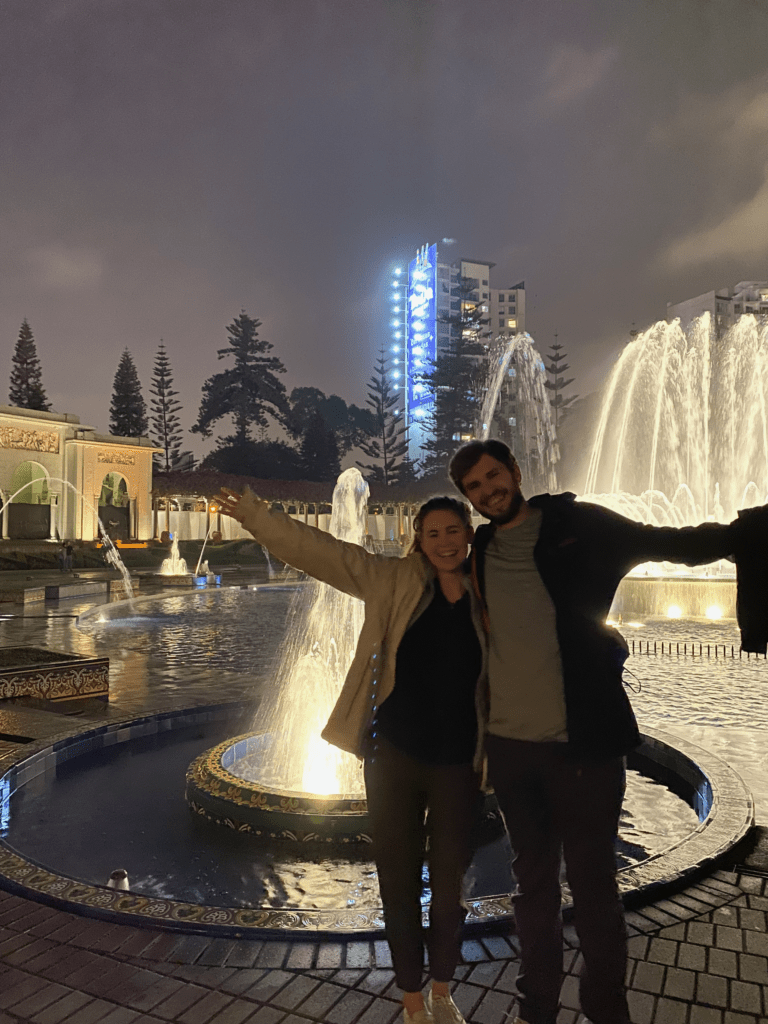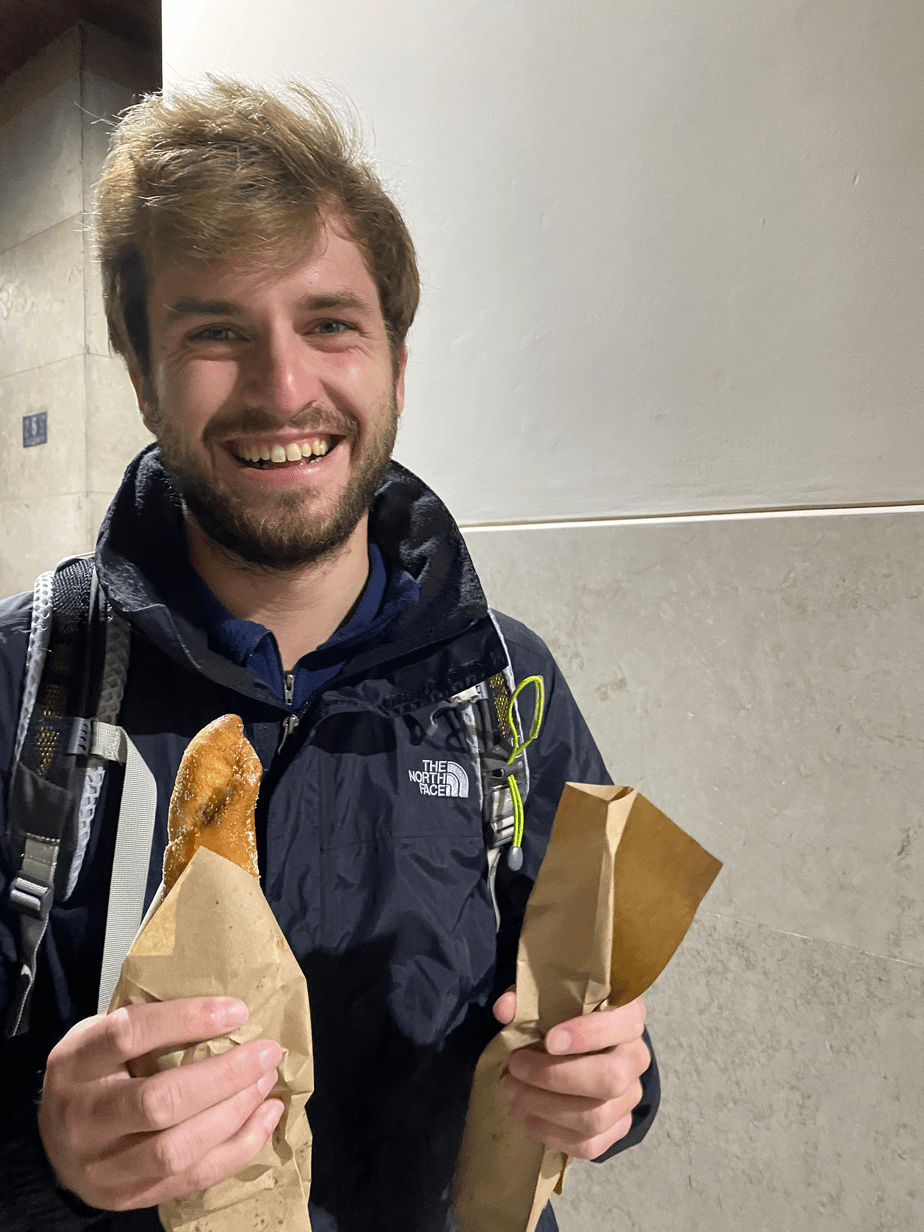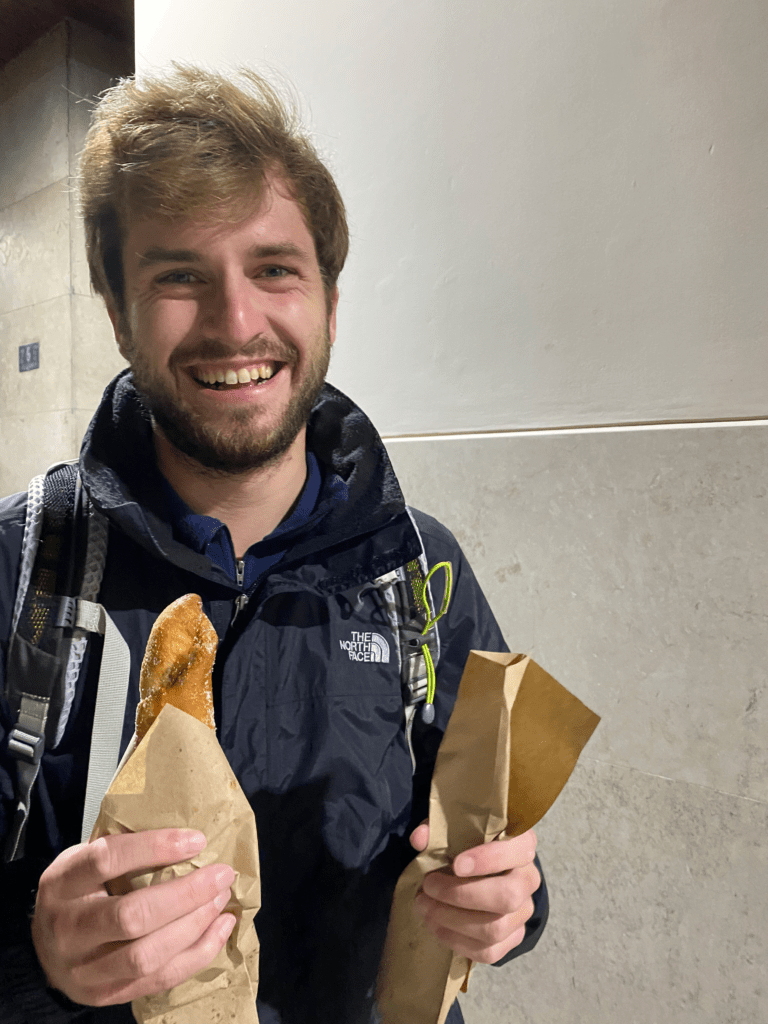 Next, we flew to Cusco and did the 5-day Salkantay trek to Machu Picchu! This trek was incredible, but surprisingly exhausting (honestly, I felt worse after this than after the 11-day Everest Base Camp trek!). I'm very excited to share photos and blog posts on the experience next month. The trek ended on July 31st, which means I've brought you all up to date!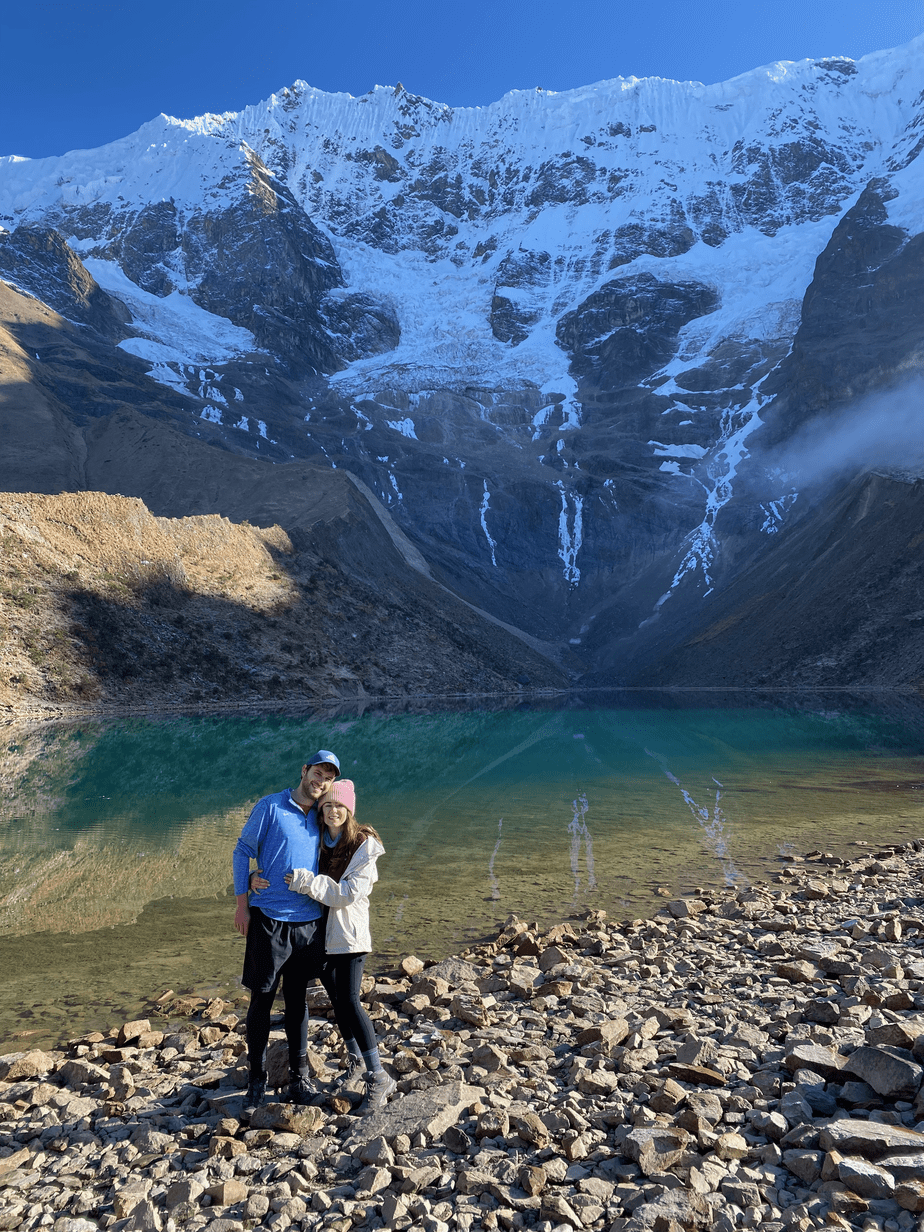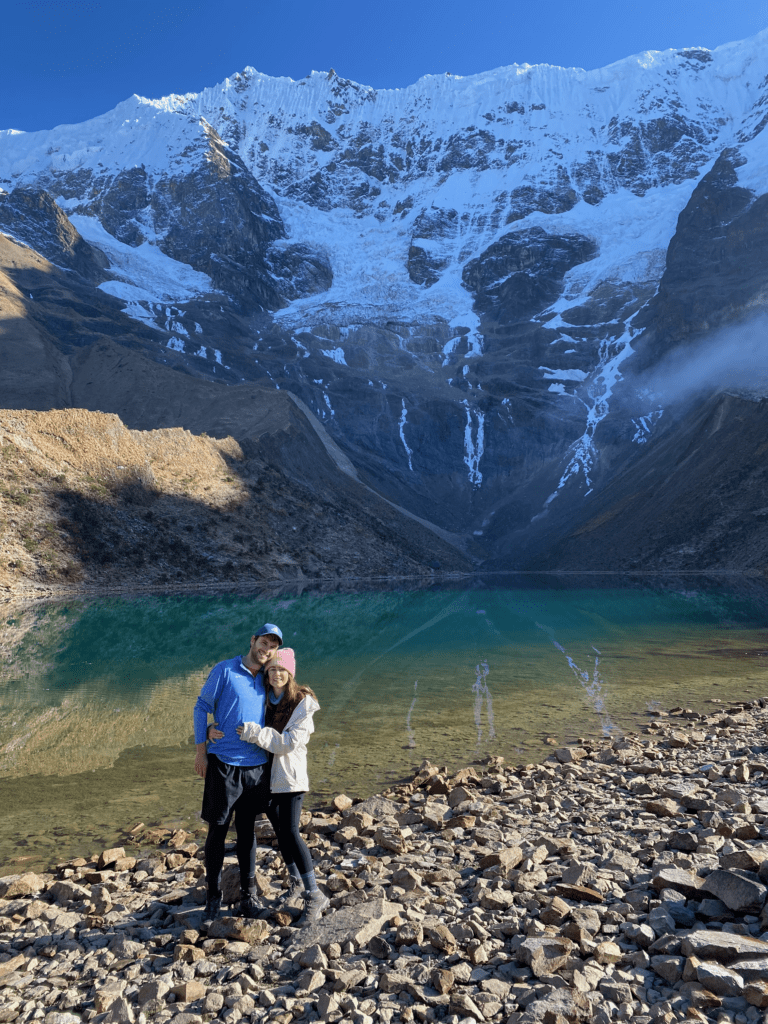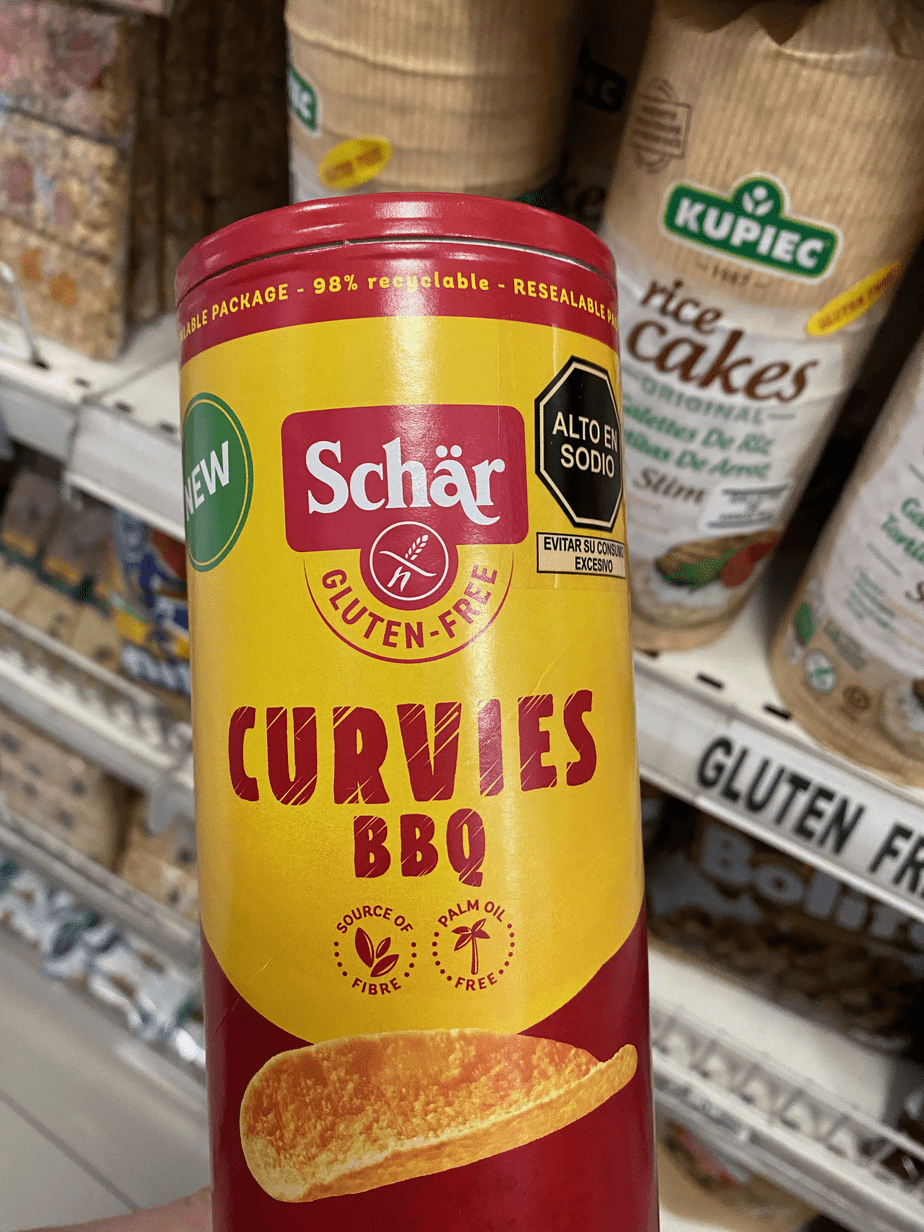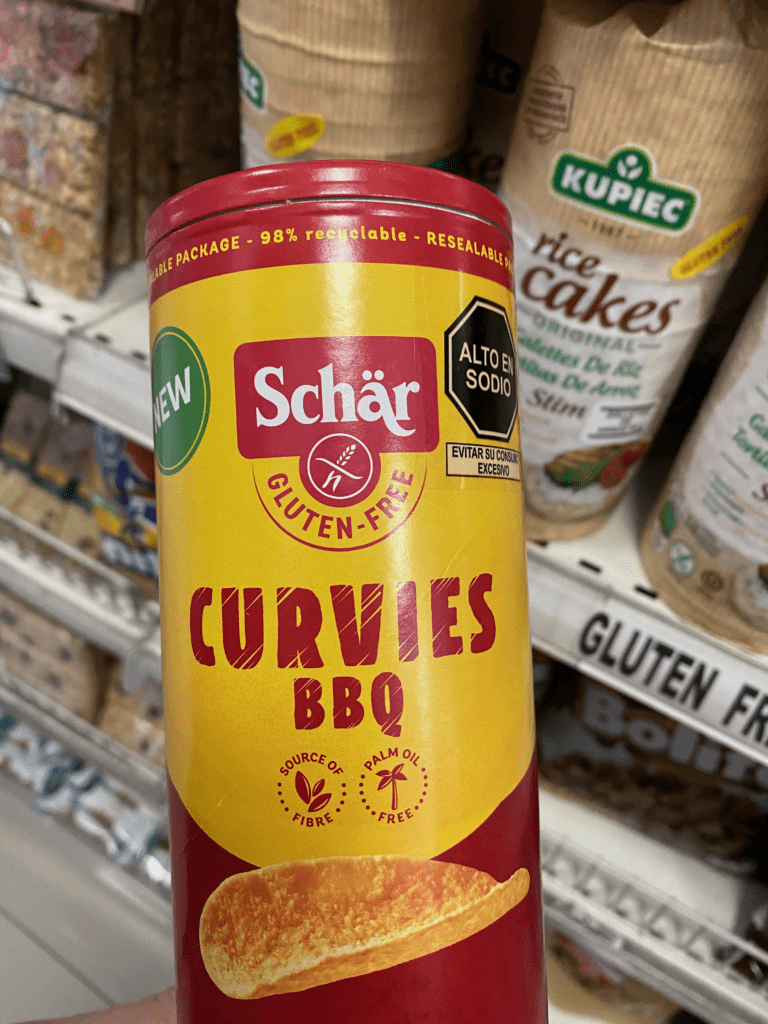 July travel budget and expense breakdown…
Yes, a new section!
I am traveling around the world with an accountant, so you best believe we are trying to stick to a budget – and tracking all our expenses.
We set a rough budget of $1,500 per month, knowing that some countries may be more expensive than others. To be honest, we expected Peru to be less expensive than it is. Inflation is real y'all and it's everywhere – not just at home. The good news for me is that the US dollar is strong (although, the bad news for Dan is that the British pound is not).
Here's a breakdown of my July travel budget and expenses:
Accommodation: $293.51
Travel: $158.83
Activities: $598.40
Food: $305.77
Miscellaneous: $13.78
Total: $1,370.29
Overall, I'm technically under budget… however we only spent 23 days of July traveling (prorated, our budget would be $1,112… so I guess I'm over budget, but at least not by much!).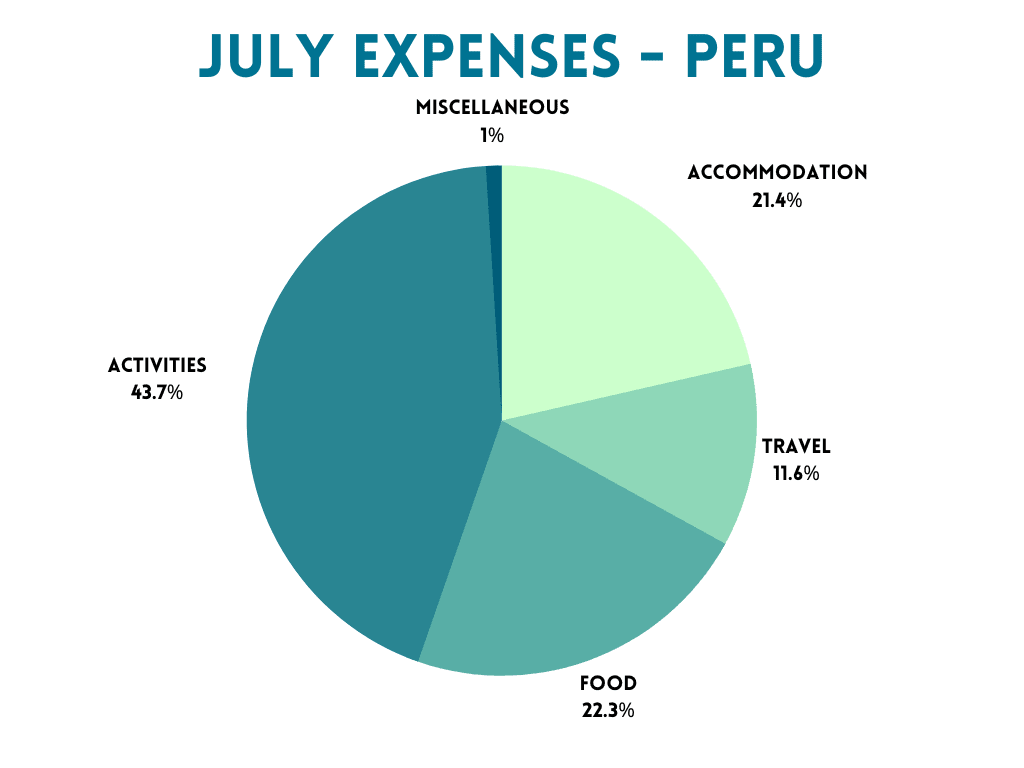 As you can see, activities definitely makes up the biggest expense category which surprised me at first! However, in July we did two weeks at a Spanish school and a five day trek to Machu Picchu (we got this trek at a media rate in exchange for a review, but between the deposit and tips it was clearly still a big expense).
We didn't spend as much money on food or accommodation as I expected. For food, we saved quite a bit by cooking at our Airbnbs, and also by getting catered to for five days during our trek. For accommodation, we've been aiming for $15/person at Airbnbs and private hostel rooms, and that's paying off!
May, June, and July blogging income report and update…
I started sharing my blogging income report in these monthly recaps this year, and you guys seem to like it! However, I'm not going to share the report for May, June, and July, mostly because this post is already SO long (and I still need to work on my own spreadsheets). So, thanks for bearing with me, and I'll be back at it next month!
Upcoming in August…
August is already here, so I'll give you a sneak peak into this month's adventures! The month started off with three days in the Amazon jungle at Inkaterra Reserva Amazonica (sponsored stay) and I can't wait to share the photos from that experience. Then, we came back to Cusco with a plan to do tons of day trips, but ended up feeling quite burned out and unwell (the altitude + probably a stomach bug), and have basically just been on our laptops, working, watching Netflix, and drinking bad coffee this whole time.
We are heading to Arequipa next, and haven't booked the rest of our travels but I do foresee us being in Peru for the remainder of August, too. We'll see.
Stay tuned on the blog and Instagram this month because I'm on a roll with posting and I can't wait to share more!
Please, please, please let me know in the comments what you've been up to this Spring/Summer, and what you are excited for in the remainder of August!