I promise I'm not going to dedicate this entire monthly recap to the pandemic but… wow. I'm pretty sure that is what's on all of our minds when we look back on the flaming disaster that was March 2020. I mean, it wasn't all a disaster for me on a personal level… it was more like a hairpin turn at 90 miles per hour in tuktuk that needs some maintenance, ya feel me?
Among other things, I got laid off last week from my brand new job. Definitely gut wrenching on a few levels: first that I spent so long getting qualified as a therapist, struggled to find my first job, finally found one that seemed to be a great fit, waited over a month to start it, finally started it, and then BAM. Also, having been there just under a month, I may not be eligible for unemployment. Hence why I've decided that for the foreseeable future: I'm a full time freelance writer! Of course I've been freelancing for a few years now part time, but have always been scared to dive into it full time. But here we are – now or never.
I'm getting ahead of myself, though. Let's chat about March.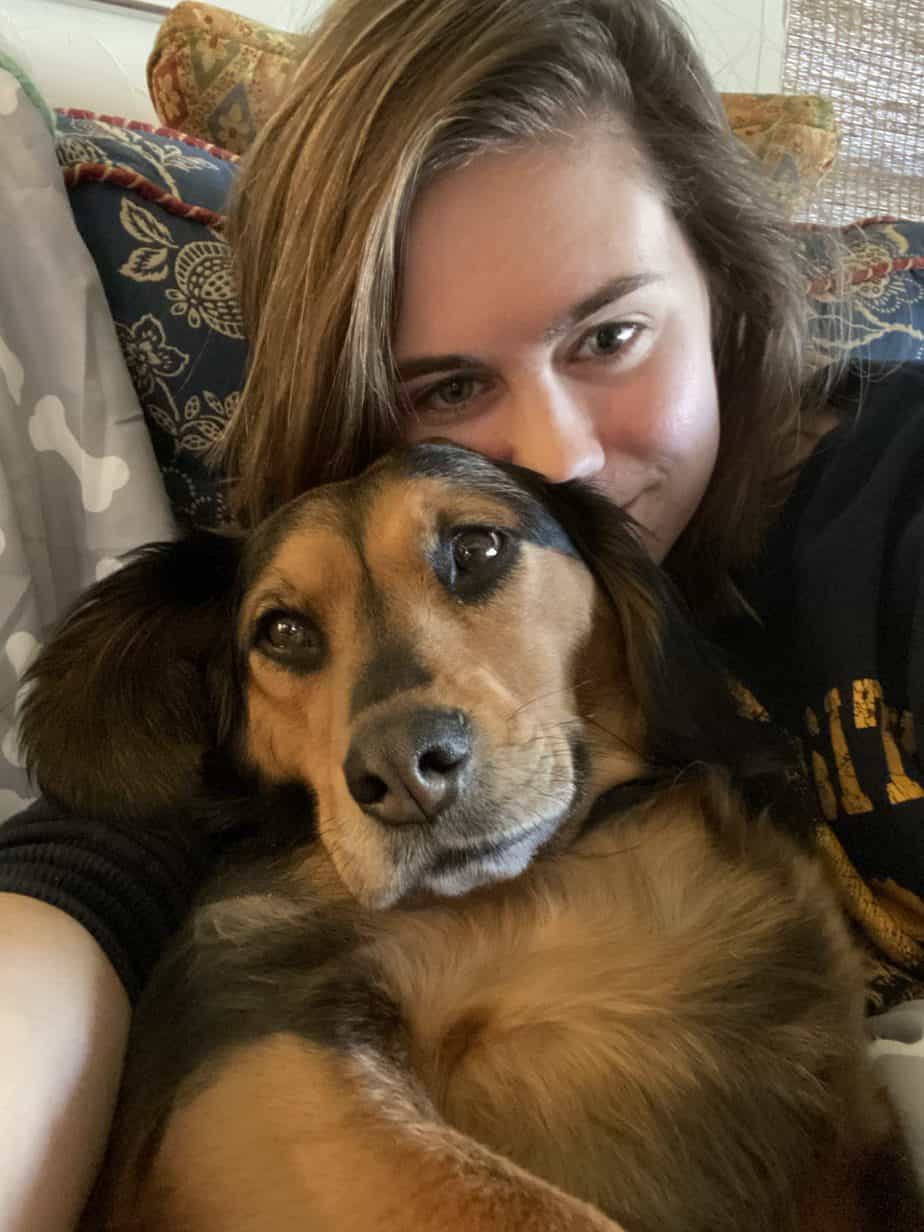 Where was I in March?
Countries: USA
Cities: Lansing, MI; Grand Rapids, MI
Flights: 0
Days on the road: 0
Most popular Instagram in March…
https://www.instagram.com/p/B9MxUrKgmJZ/
My favorite Instagram in March…
https://www.instagram.com/p/B-PhNlnAq7q/
March on the blog…
If you read my February recap you know that my blog was hacked and therefore down for three weeks. Of course as soon as I got it back up and running, I was hit by the massive traffic blow that comes with having a travel blog during a global pandemic.
Despite that, I actually published a record number of posts this month that I'd written when my blog was down from the hacking. However after mass publishing those, I started to feel weird about publishing travel content during this crisis when obviously, nobody is (or should be) traveling.
I'm not really sure how to move forward, to be honest. I'd love your input in the comments on whether you'd like to continue seeing travel content, or if you have any requests.
One exciting blog post this month was a collab I did with Natracare in honor of Endometriosis Awareness Month. We are giving away a quarantine care package so be sure to enter on that blog post – it's running until April 6!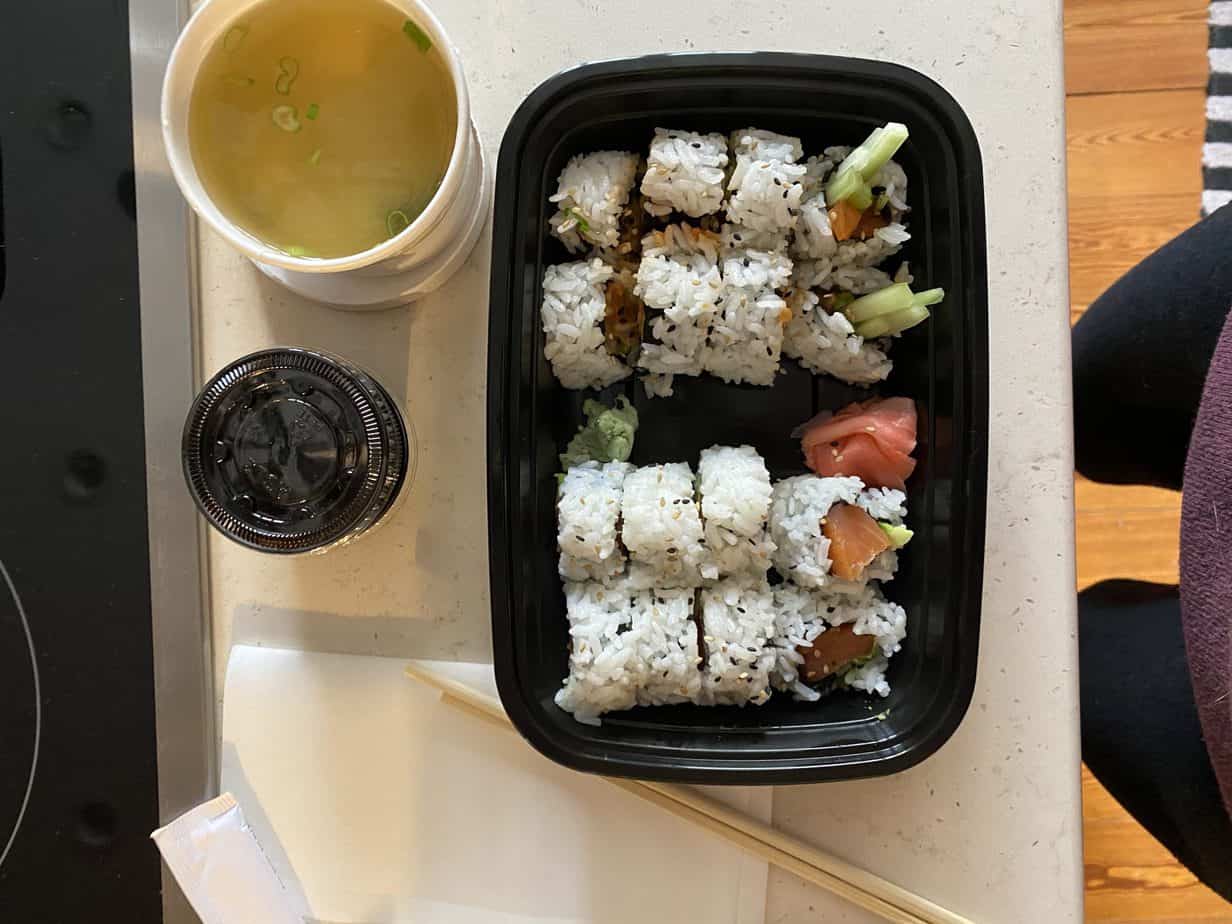 March adventured like…
Well, the month started off on a good foot as I'd recently started a new job in a pediatric therapy clinic. I had really in depth training that was interesting, and made friends with my new coworkers who were all completely lovely. Of course, this ended just a few weeks later when I was laid off due to the pandemic.
I also took on a three month cat sitting gig at the start of the month. Due to that I had absolutely no plans to travel in the next three months and was actually making a concerted effort to stay in one place and save money. (Well, I got my wish on staying in one place…). After three weeks, the cats' owners returned home due to the pandemic and that gig was obviously canceled. The only positive is that I wrote about this for Business Insider which was a dream publication for me!
So I've lost a huge amount of income sources but I'm lucky in that I'm currently living with my parents and our dogs in Michigan throughout this pandemic – we've got a cozy house with a nice back yard and I am so, so, so grateful for that. I do feel like I'm getting my social fix with my parents and calling friends, family, and Dan. The pups are also quite therapeutic.
Like I mentioned, when I was laid off I committed to full time freelance writing. This was an easy decision to make and I'm lucky I had this remote career ready and waiting for me. I am of course desperate to work as a therapist after all the years of studying I did – but now is not the right time. First of all, nobody is hiring. And second of all, I'm living with my mom who is very high risk for this virus and I want to minimize my chances of infecting her. I've been working about 8am-6 or 7pm everyday at my desk, sending out tons of pitches and writing articles for the clients I have left. I've had to shift from majority travel writing (which obviously has slashed budgets). I'm now learning to write more reported news features and health articles.
In addition to all the normal worries we are all facing, I do worry about when I'll see Dan next. We had plans to do a road trip through Michigan in June and were just about to book his flights. Luckily, we didn't as that's all up in the air now (and, maybe this is an unpopular opinion, but I doubt he will be able to fly to Detroit – which is a massive epicenter – from London by June). So we basically have no idea when we'll get to see each other again – it could be a few months or it could be much, much longer and that's scary to contemplate. I am SO grateful that we just saw each other (during our India and Sri Lanka trip) before this all came to a head… I can't imagine how upsetting it would be if we'd been waiting months to see each other and then had to cancel our reunion trip due to this crisis. I know other long distance couples are going through this same situation. I don't really have words of wisdom but it's nice to know we're not alone in this.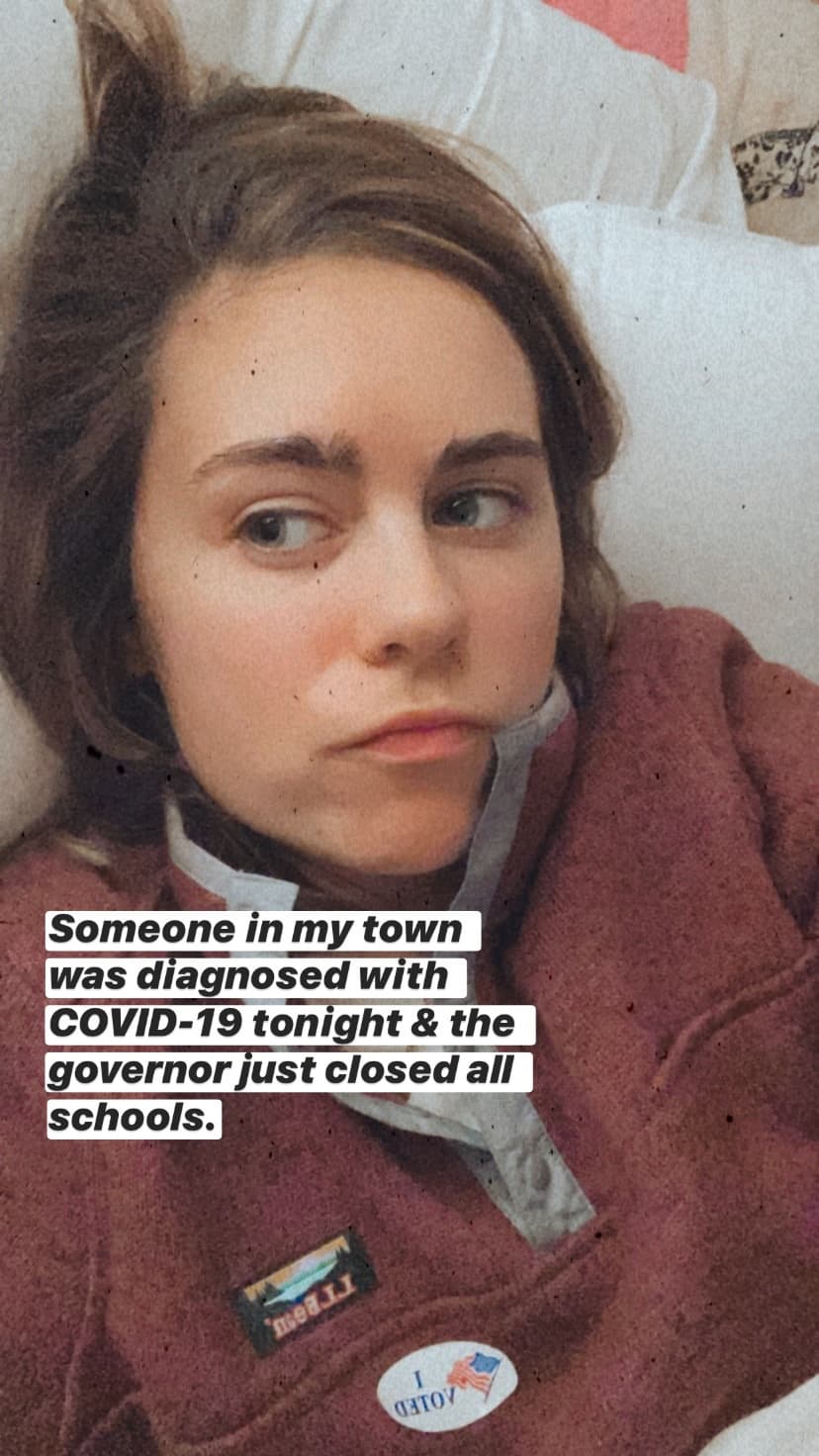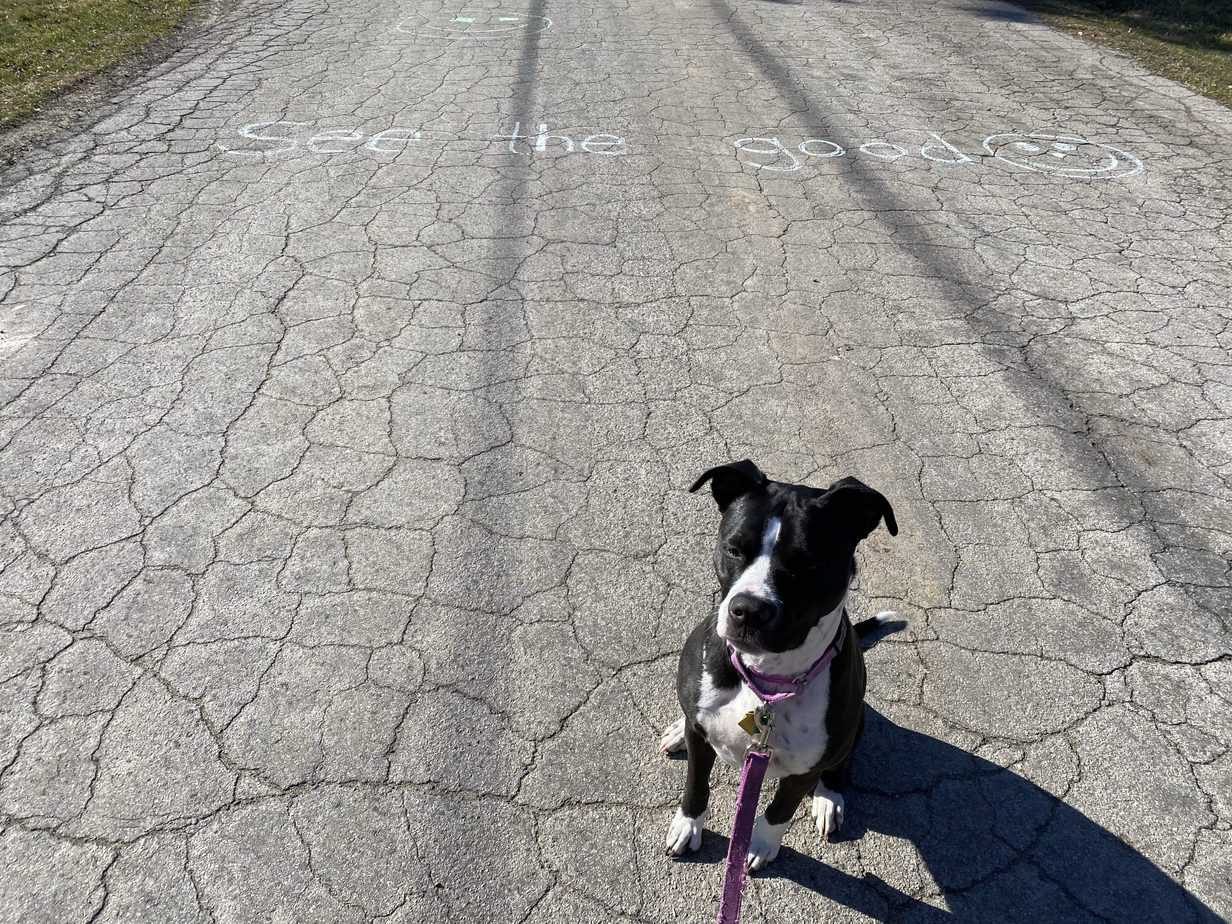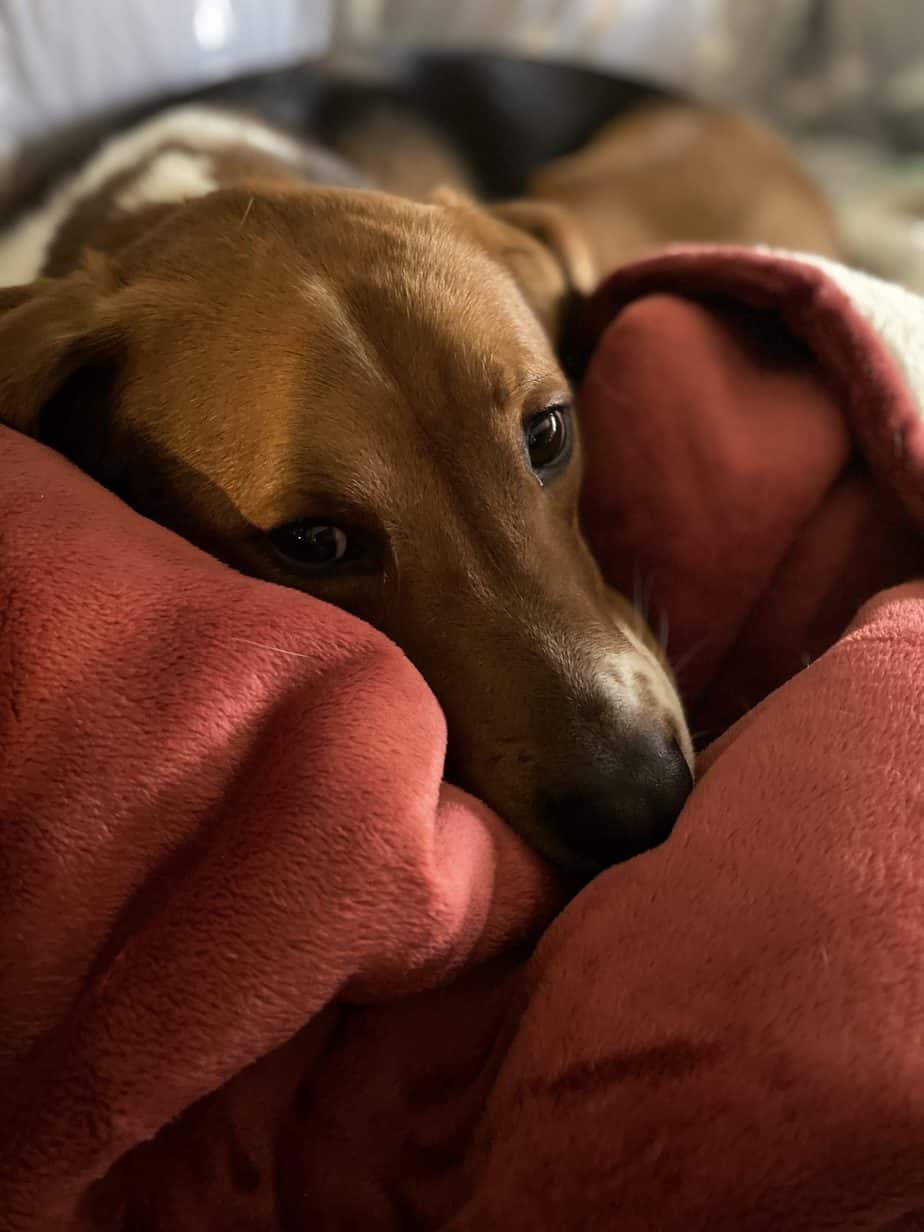 March in health…
I've mentioned it here before, but I was diagnosed with SIBO last year which is basically an infection in my intestines. I'm now doing the Low FODMAP diet and taking antibiotics for that. The antibiotics make me feel like crap – super fatigued, bad headaches, and skin breaking out. My doctor says this is 'bacterial die off' which send out toxins that make me feel so horrible. My hospital appointments have now been moved to phone calls, which I'm grateful for as otherwise I'd be traveling an hour to U of M hospital, which is our state's best hospital but now completely overwhelmed with COVID patients.
Other than that things are going okay… I think we are all dealing with mental health struggles naturally. I do feel I'm faring well on this front, but I'm glad that I'm able to do phone therapy appointments to continue helping me cope with not just my chronic pain, but life amid this pandemic.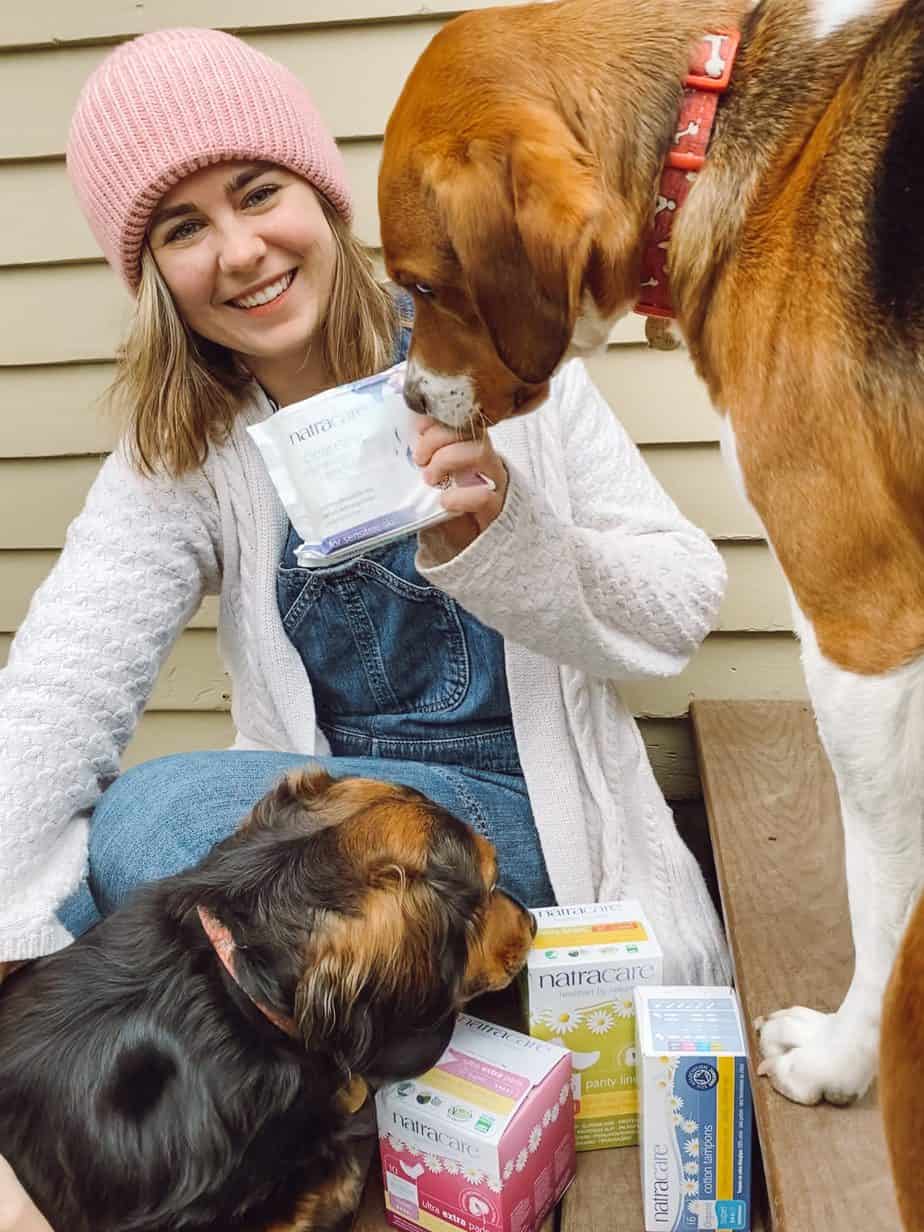 March in savings…
This is a newer section in my monthly recaps, where I discuss my savings progress. I don't want to go into a lot of details this month as I think money, savings, and income is a huge trigger for a lot of people right now. However I will say that I was able to meet my savings goal this month and I'm very happy to be on track with that. Who knows about next month, though.
Upcoming in April…
Staying home: Obviously.
Freelance writing: The plan now is continue with this full time. I have some commissioned articles, although not as many as usual despite dedicating more time to pitching. I'm considering also applying for some remote contract writing jobs.
Gluten free sourdough: Yeah I jumped on that bandwagon. We'll see how it goes! I'm four days into "feeding my starter" right now.
Blogging?: Like I said, I will of course be continuing with this blog, but I'm currently feeling a bit lost in terms of how and what to write. Travel is a weird thing to write about right now. I'd love your input in the comments on what you'd like to see from me during this time.
Sarah xx