27 Photos to Inspire You to Visit Sri Lanka
It was a simple photo of a blue train that first sparked my dream of visiting Sri Lanka. It was five years ago, and I had discovered a summer volunteer program in Sri Lanka. I remember spending that spring looking through all the program materials. I lingered over photos of the volunteers' weekend trips into tea country, whipping through the countryside on the iconic blue trains.
But from my Ohio dorm room, hopping on a plane to Sri Lanka was just a pipe dream. Instead, I spent that summer taking anatomy courses, working in a food truck, saving money for my move to the UK for grad school, and visiting my dad at the hospital during his cancer treatment. That was also the summer I started my travel blog, though! I'm not saying that simple photo of Sri Lanka's trains inspired this entire blog, but it certainly fueled my wanderlust during a tough season.
So I know first hand that visuals are powerful when it comes to travel. Maybe you're here because you're planning a trip to Sri Lanka, maybe Sri Lanka has been on your bucket list for years, or maybe these are the photos that are going to inspire your own five-year-wanderlust relationship with the pearl of the Indian Ocean. Whatever the case may be, I hope you enjoy these photos of Sri Lanka, hand picked to firmly place Sri Lanka on your own travel wish list… And check out the bottom of this post for practical tips such as how to get your visa, monsoon season, places to visit in Sri Lanka, how to get around, and more.
*This post contains affiliate links. If you click on a link and make a purchase, I may make a small commission, at no extra cost to you. Thank you for supporting Endless Distances!
27 photos that will inspire you to visit Sri Lanka…
Sri Lanka is a country full of lush, expansive views. Whether that's from the famous Ella Rock, perched high above tea country…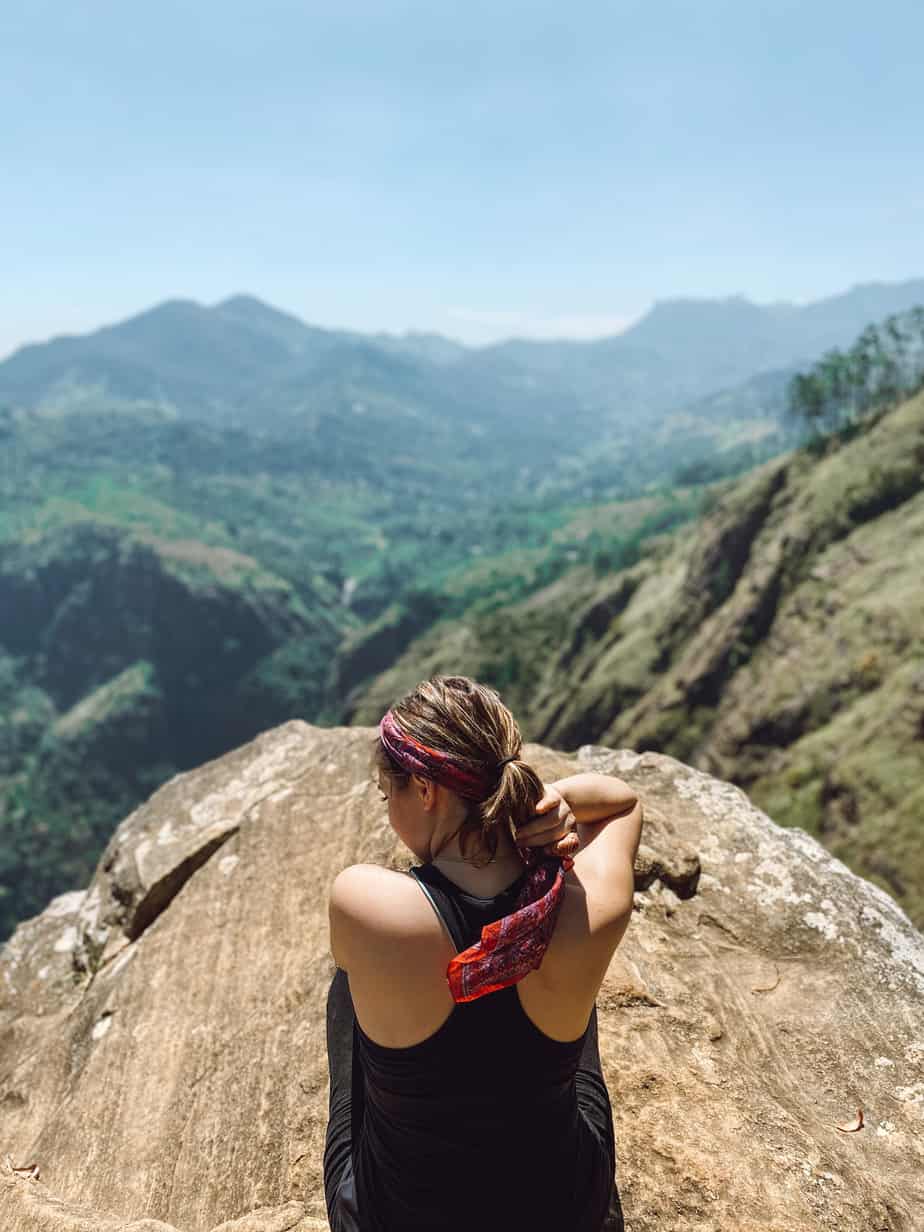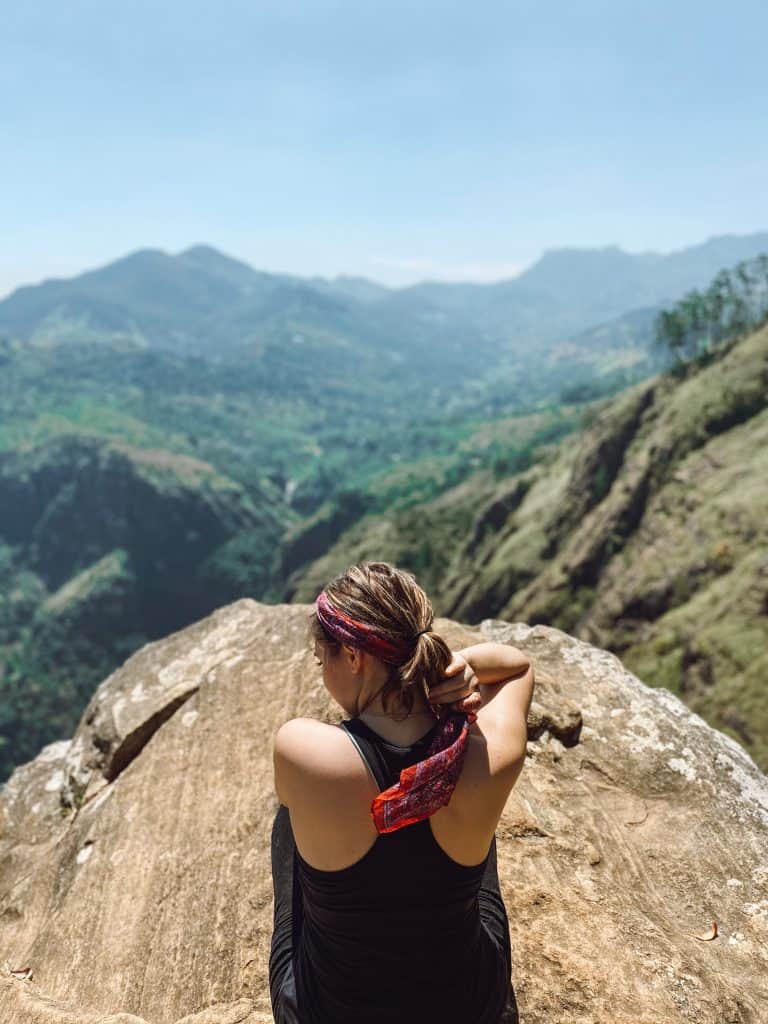 Or maybe the nearby Mini Adam's Peak, a shorter hike but particularly beautiful at sunset when the sky lights up in cotton candy pink tones…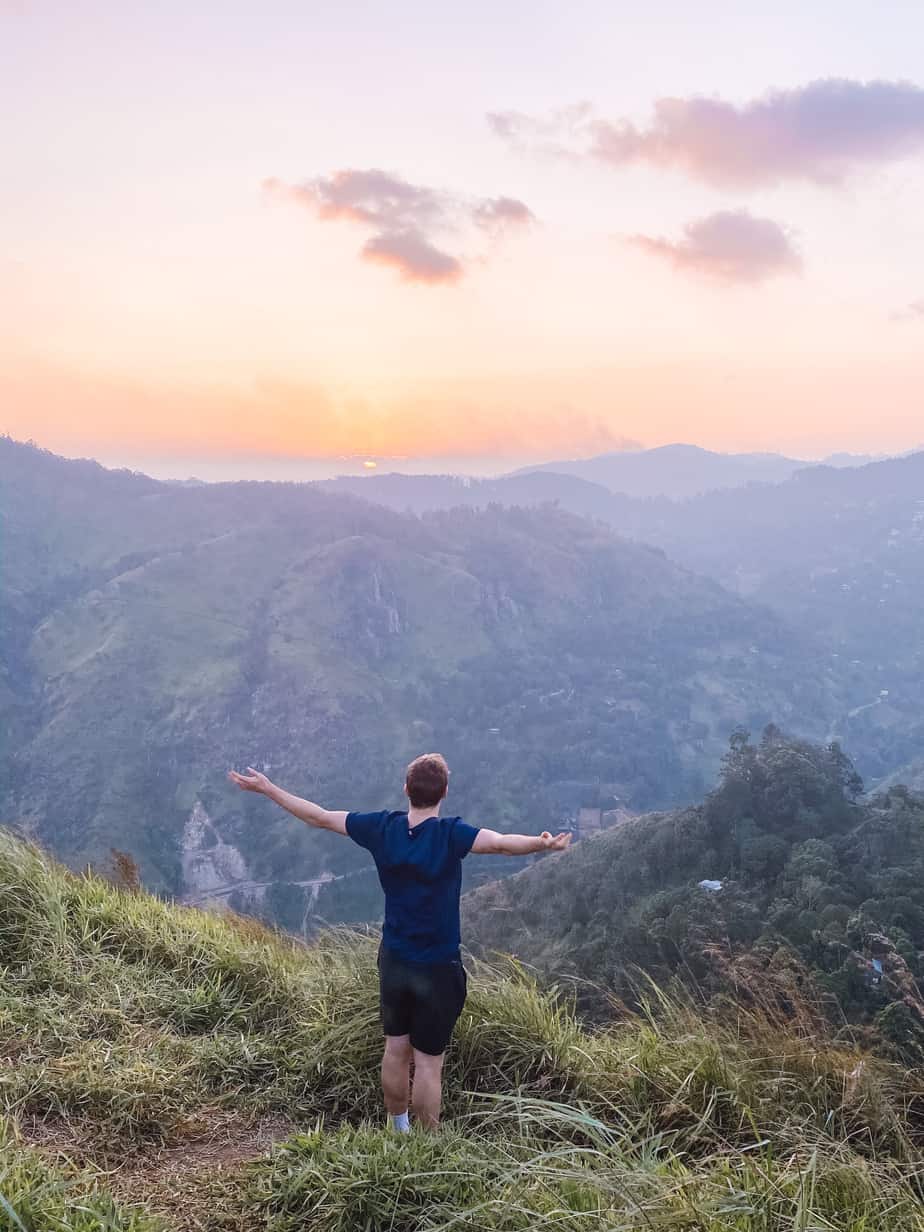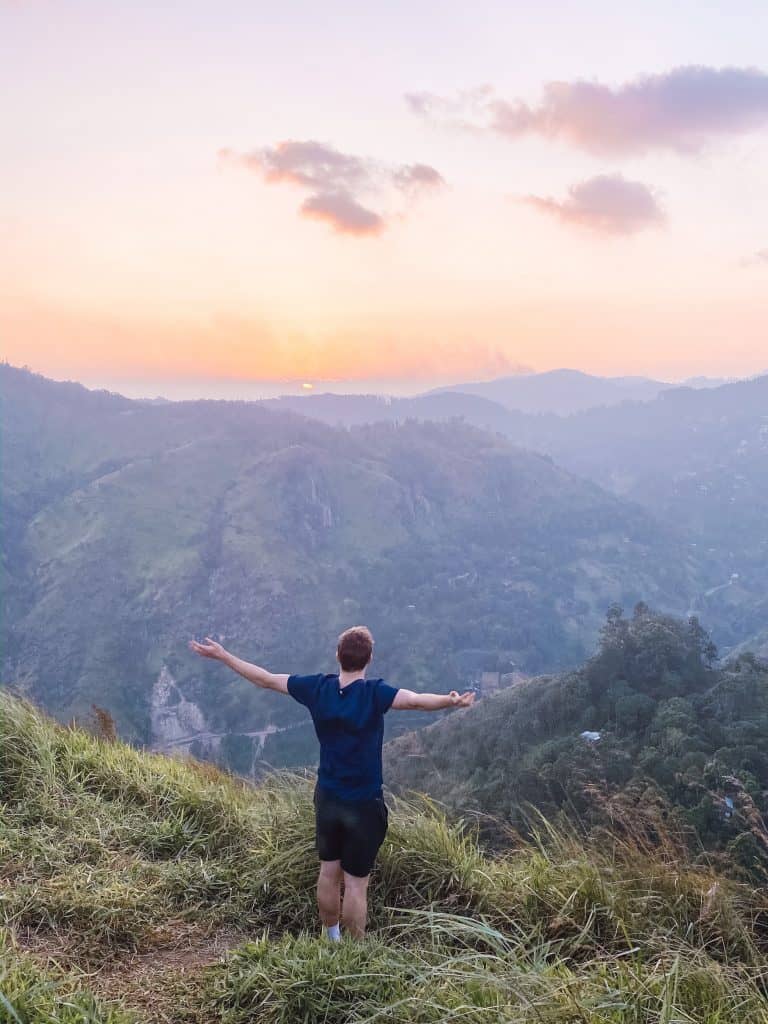 As the sun sets, the Sri Lankan countryside is bathed in a haze of deep blue and strips of sunlight that filter between the mountain peaks…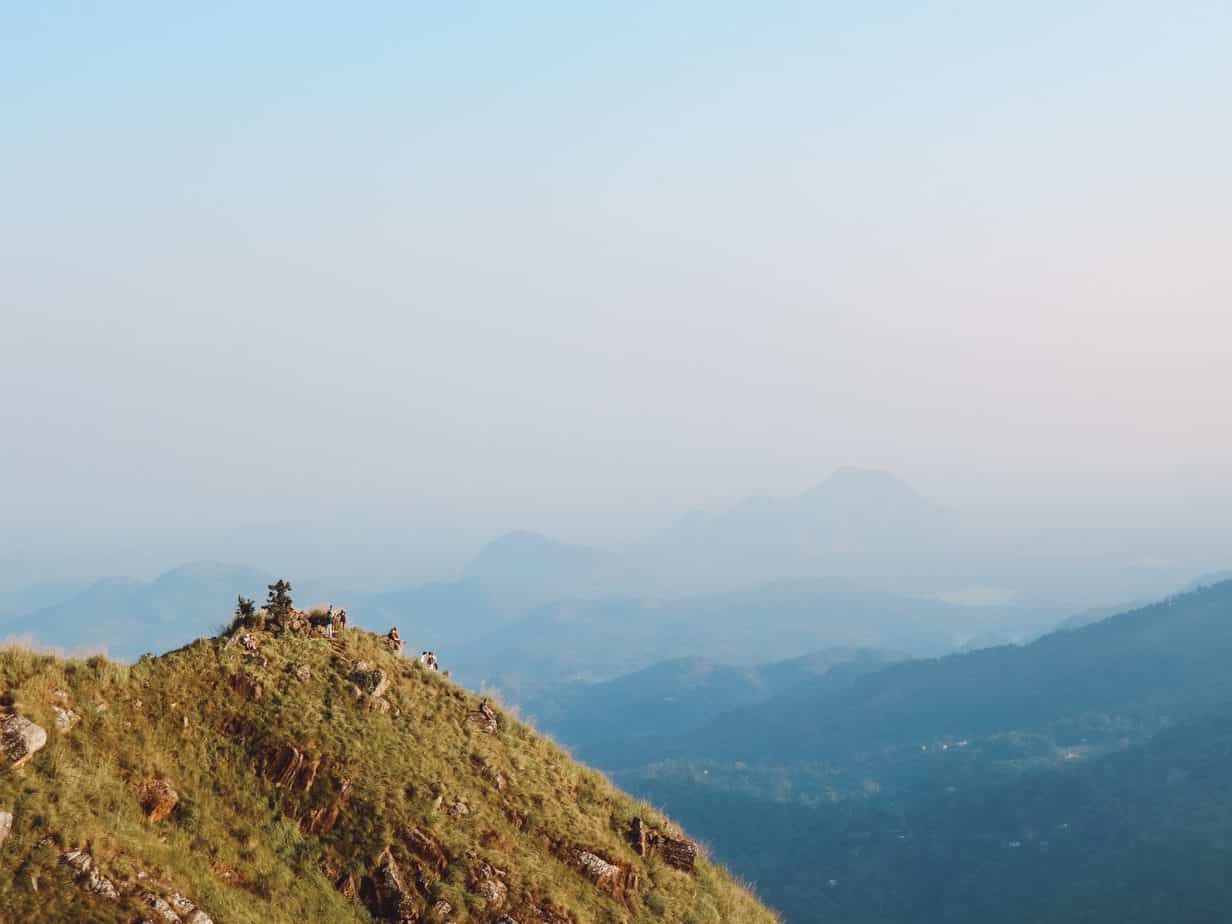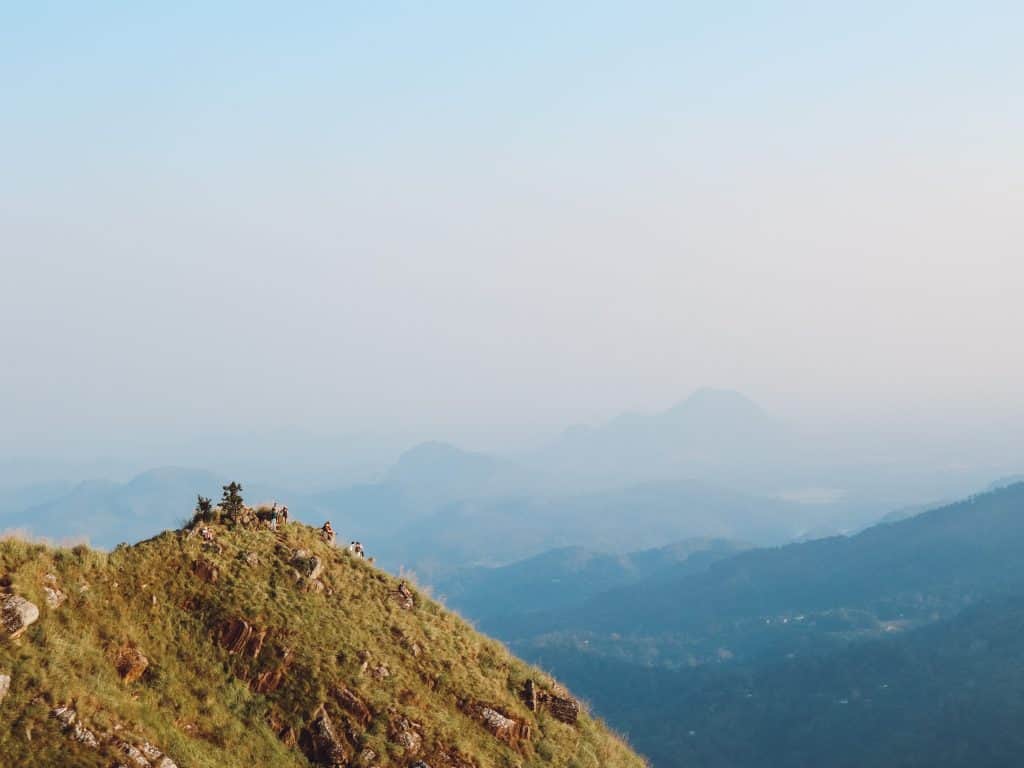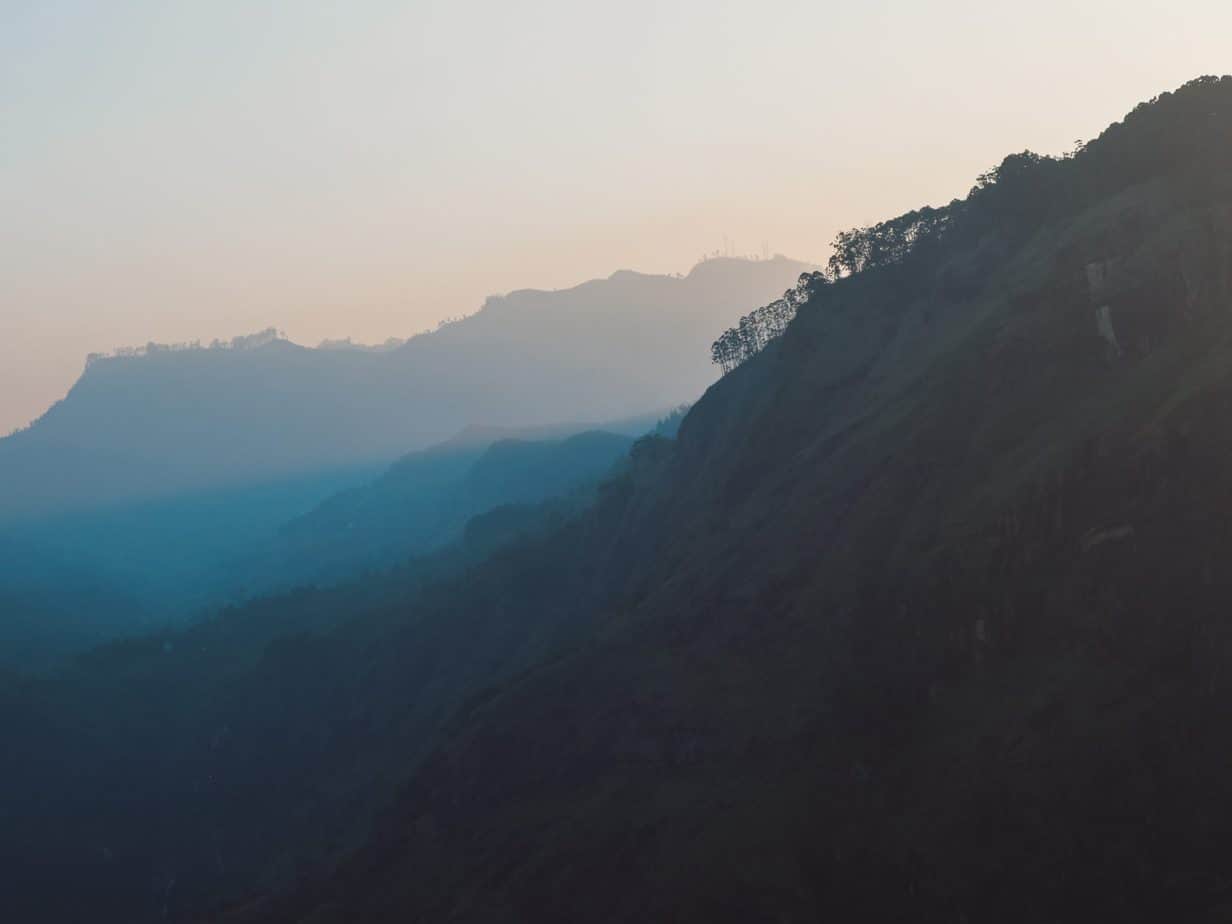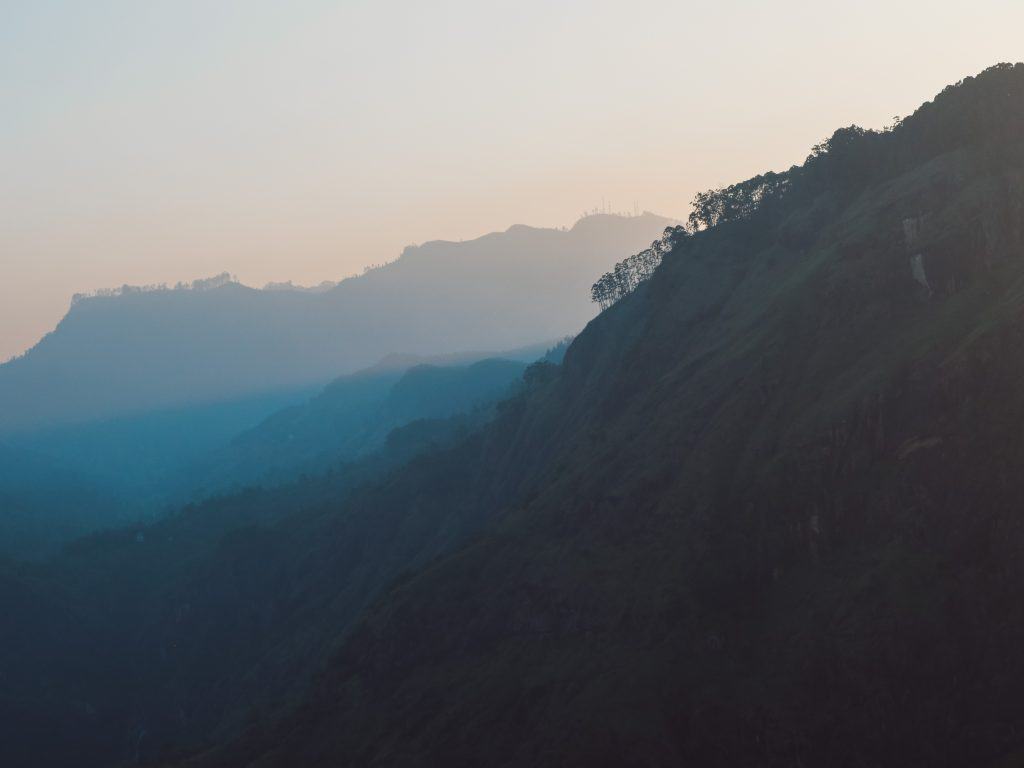 Speaking of views, there may be no more iconic view than that of Nine Arch Bridge, which stands high above a rolling tea plantation…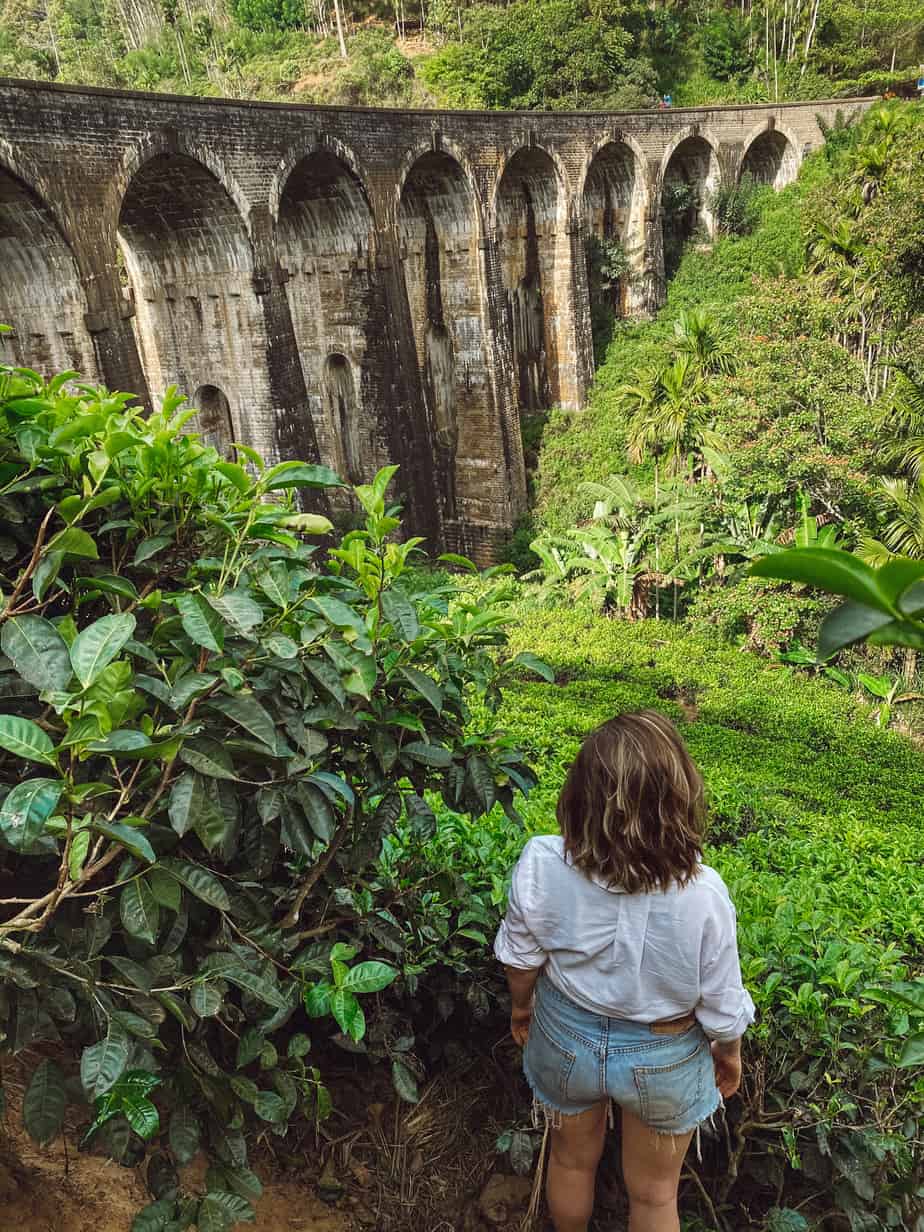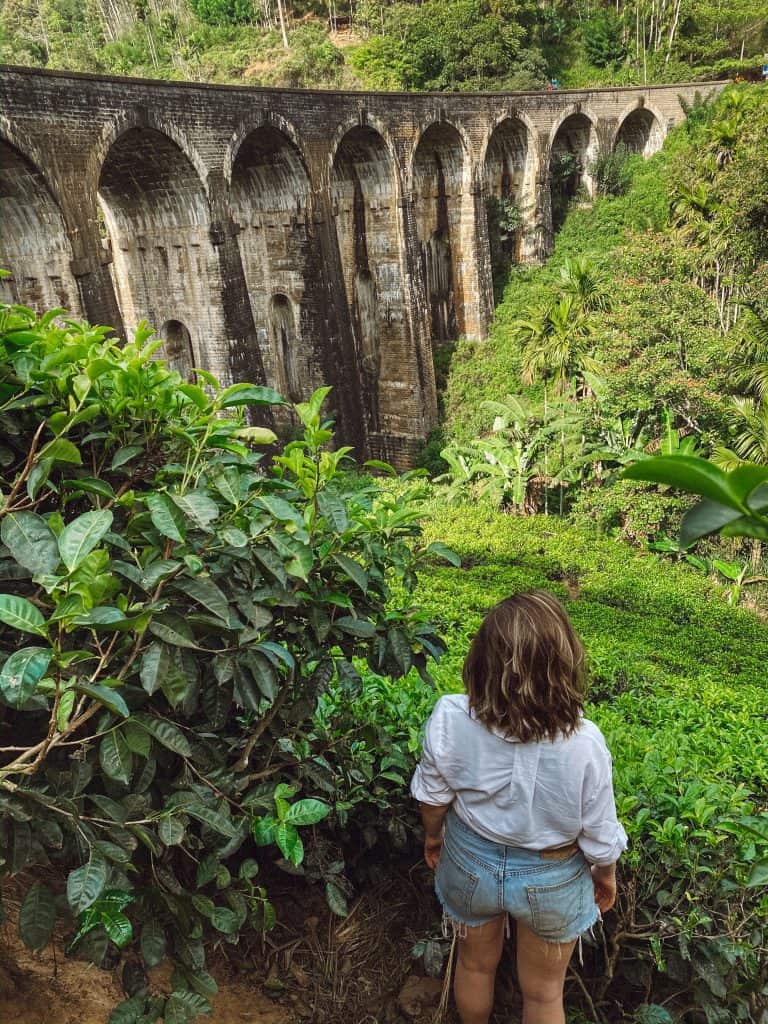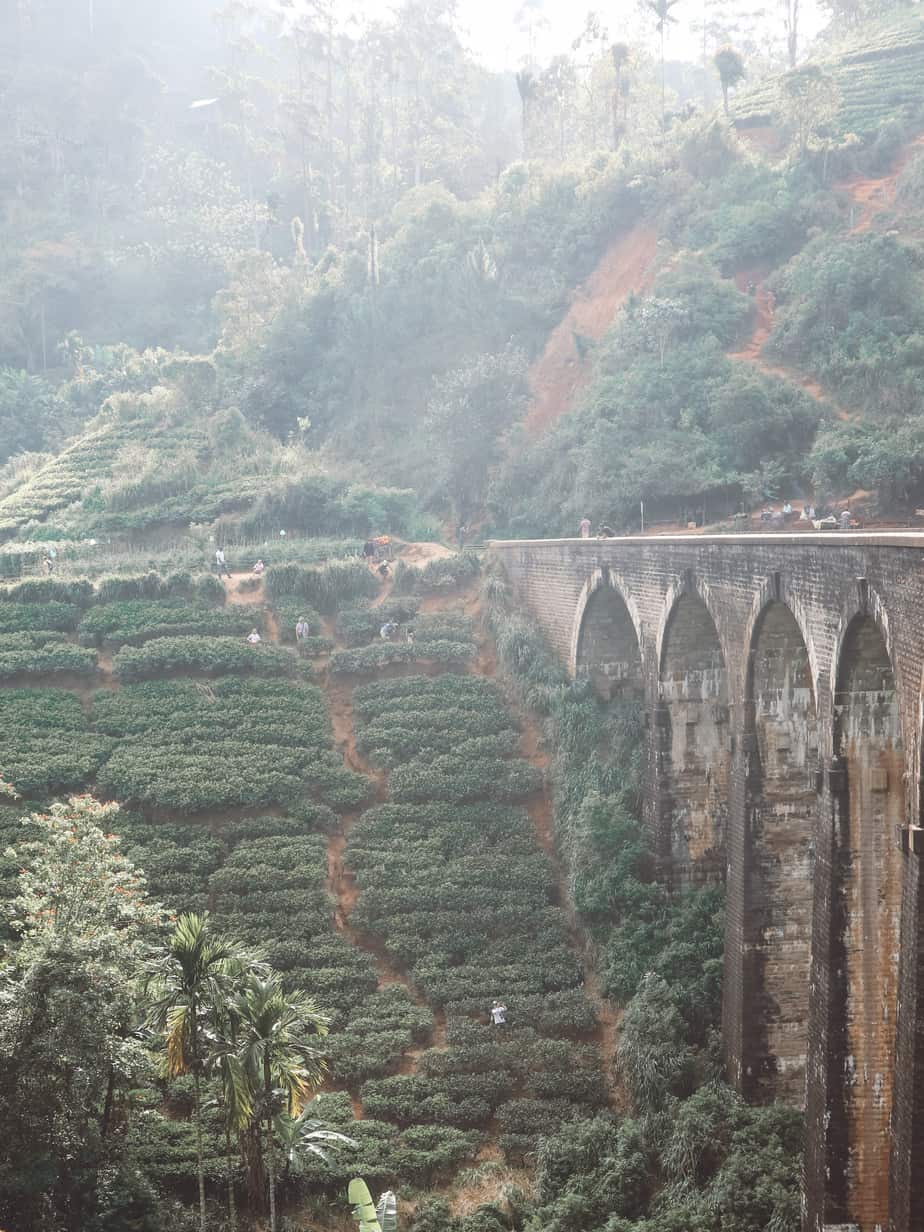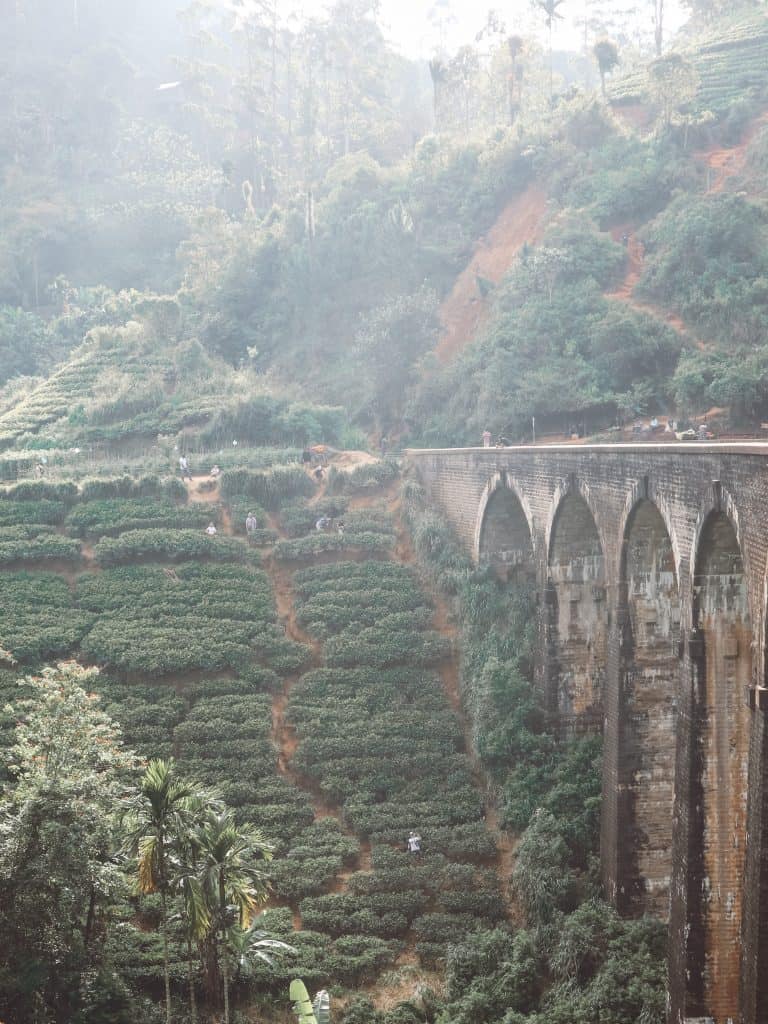 Make sure to get there early, or at the very least time it so you see the streak of bright blue as the train clatters by…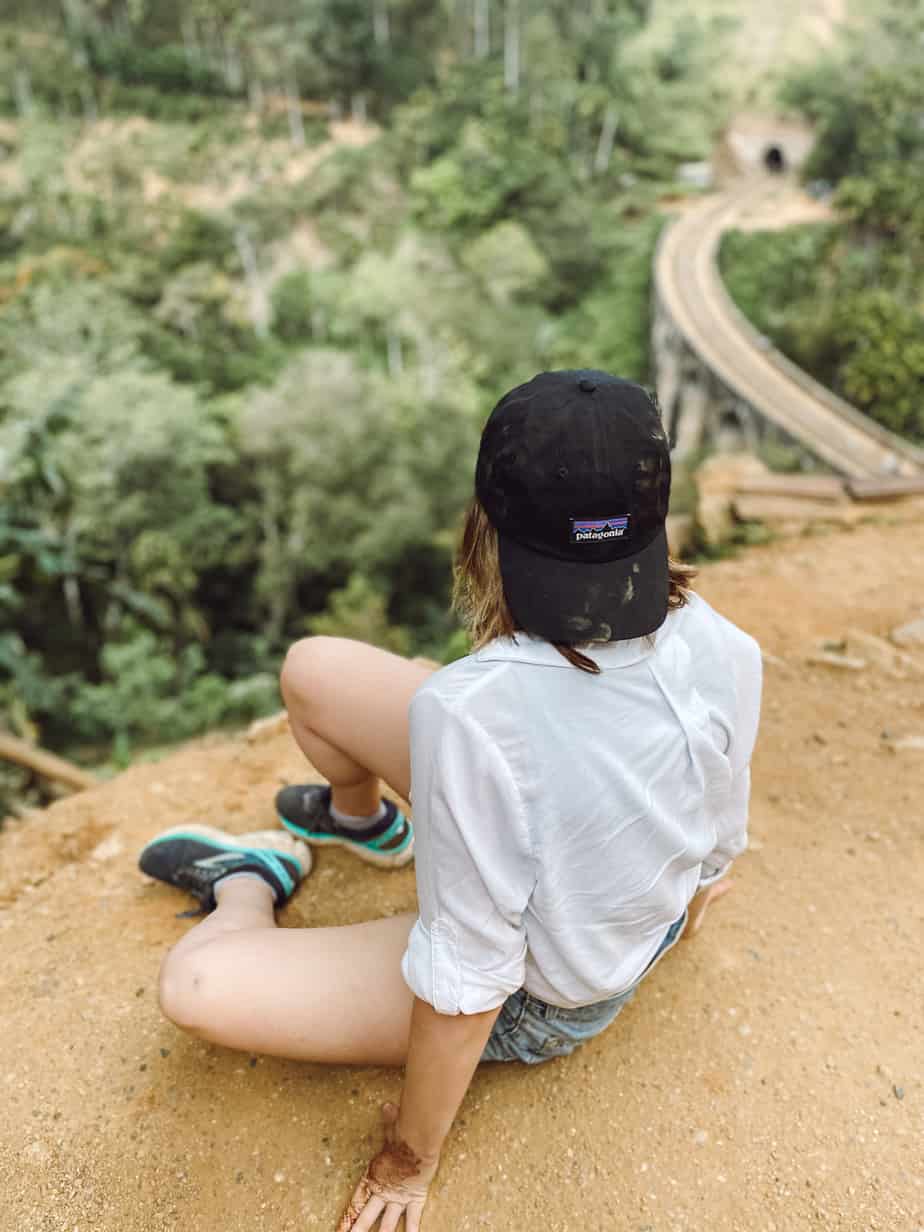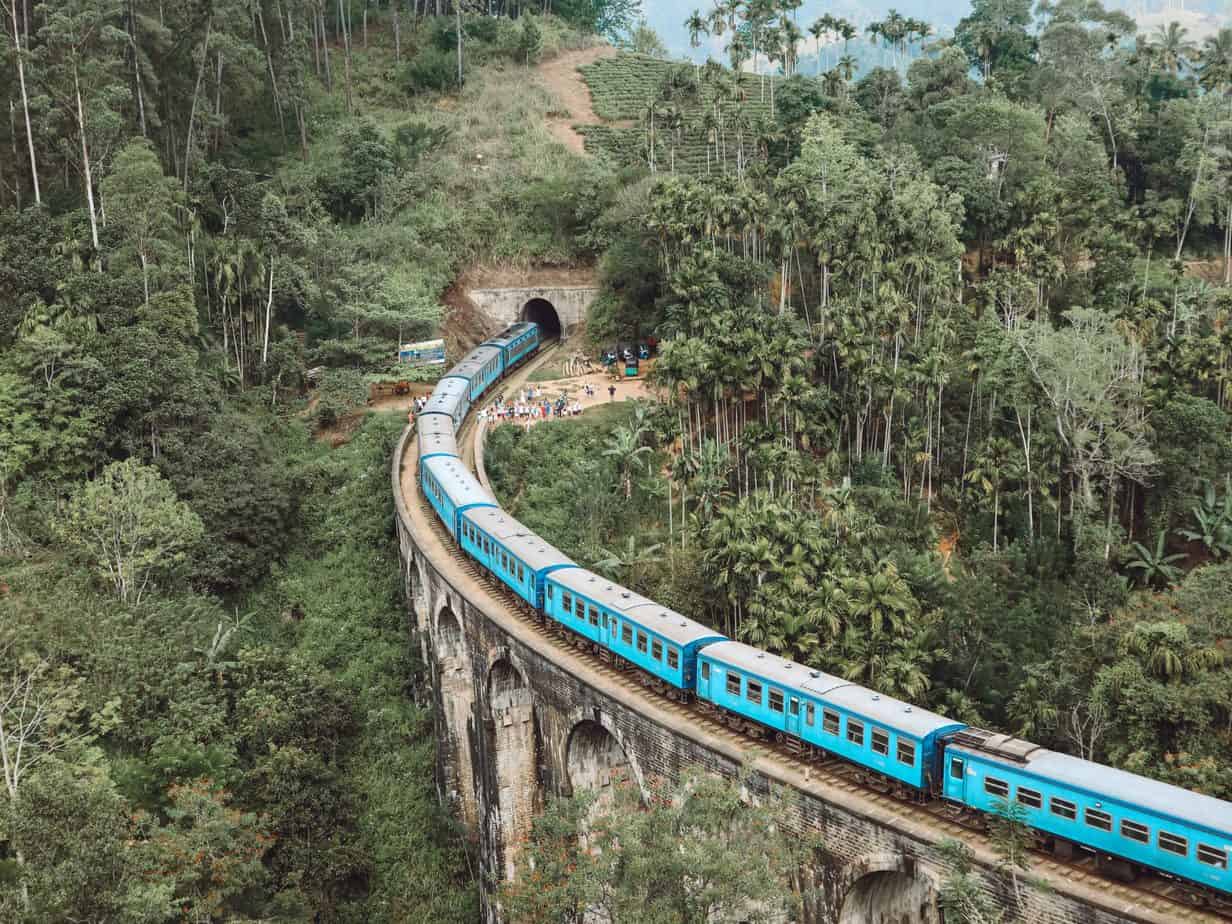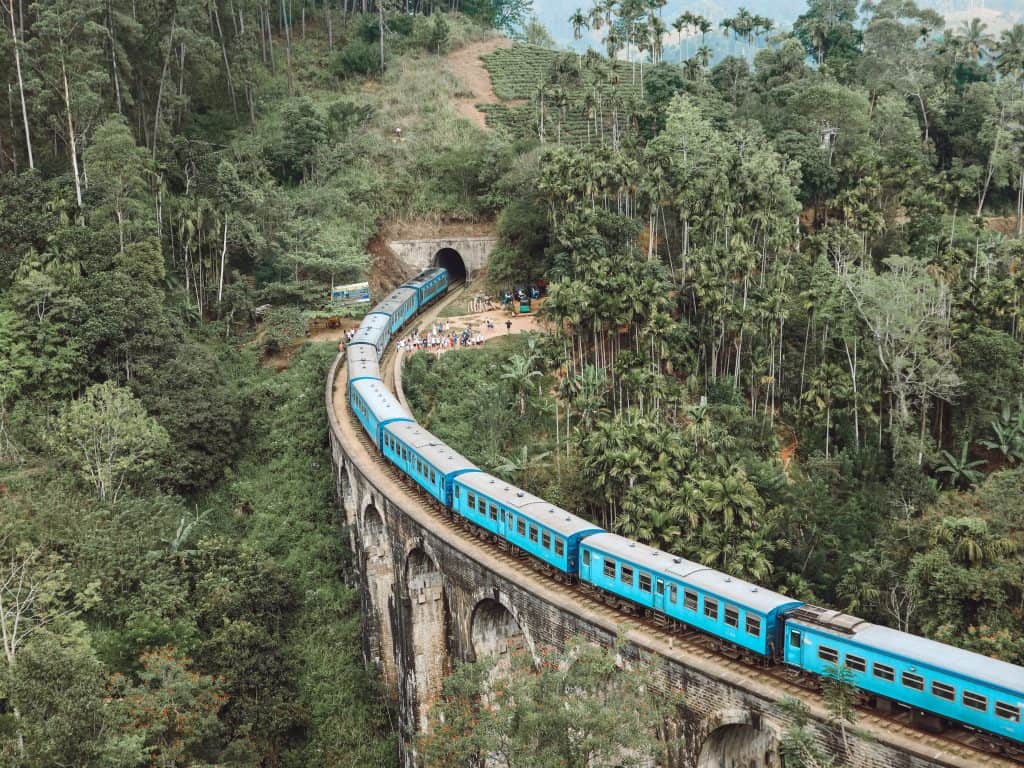 And the train, oh the Sri Lankan trains! An experience in and of themselves, where you can hang out the open doors, laugh with new local friends, and watch the countryside transform before your eyes…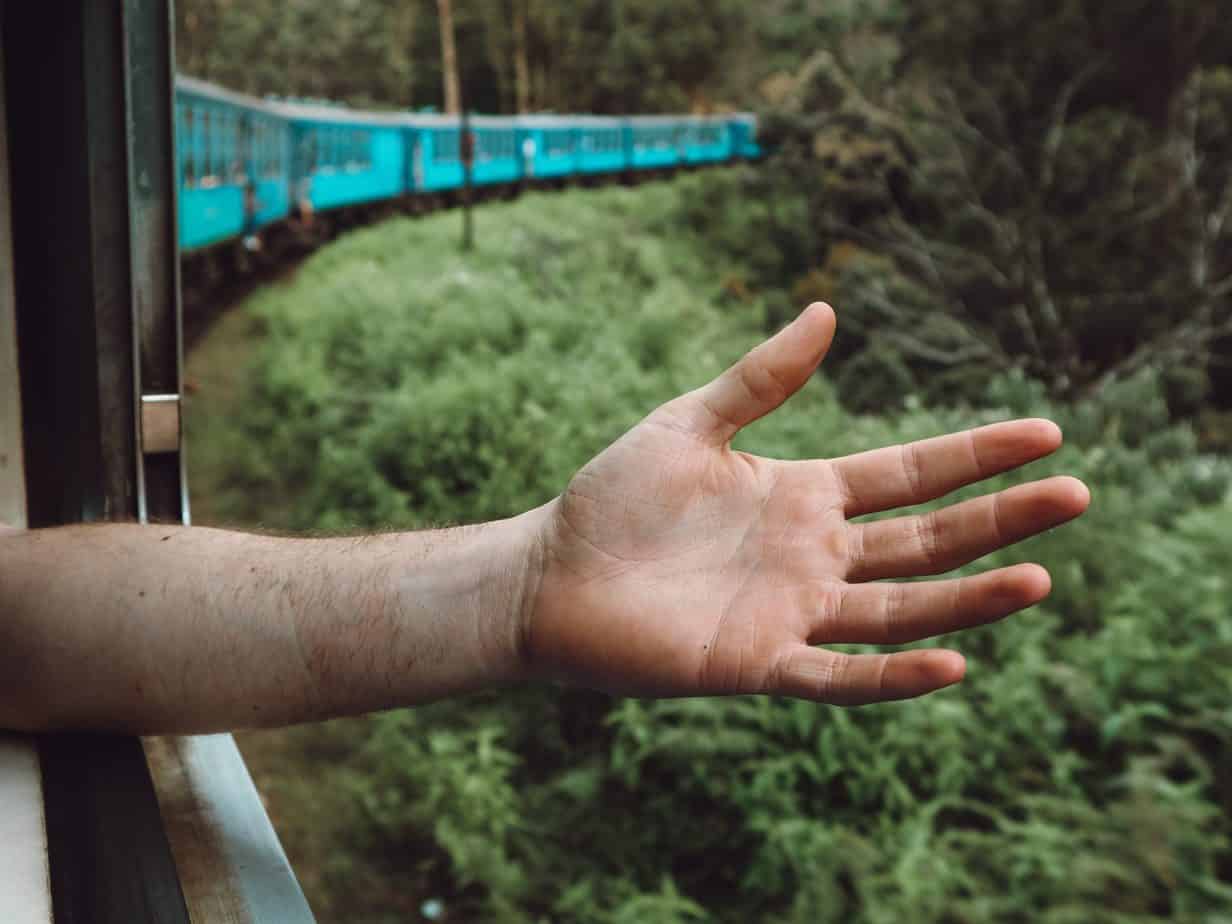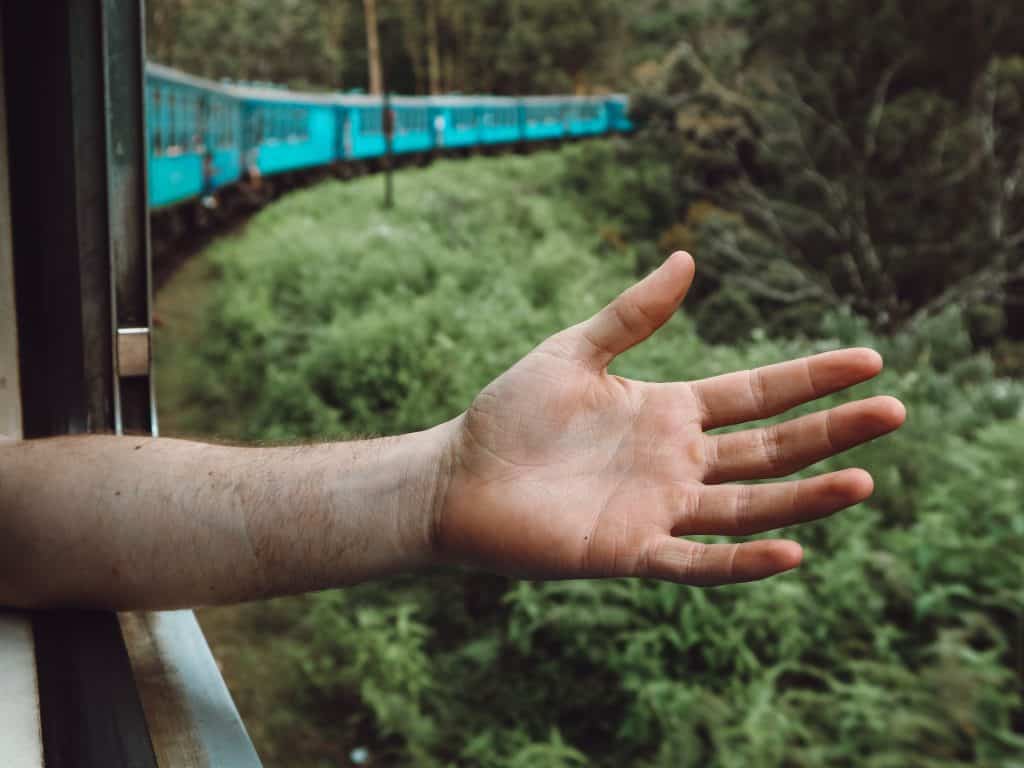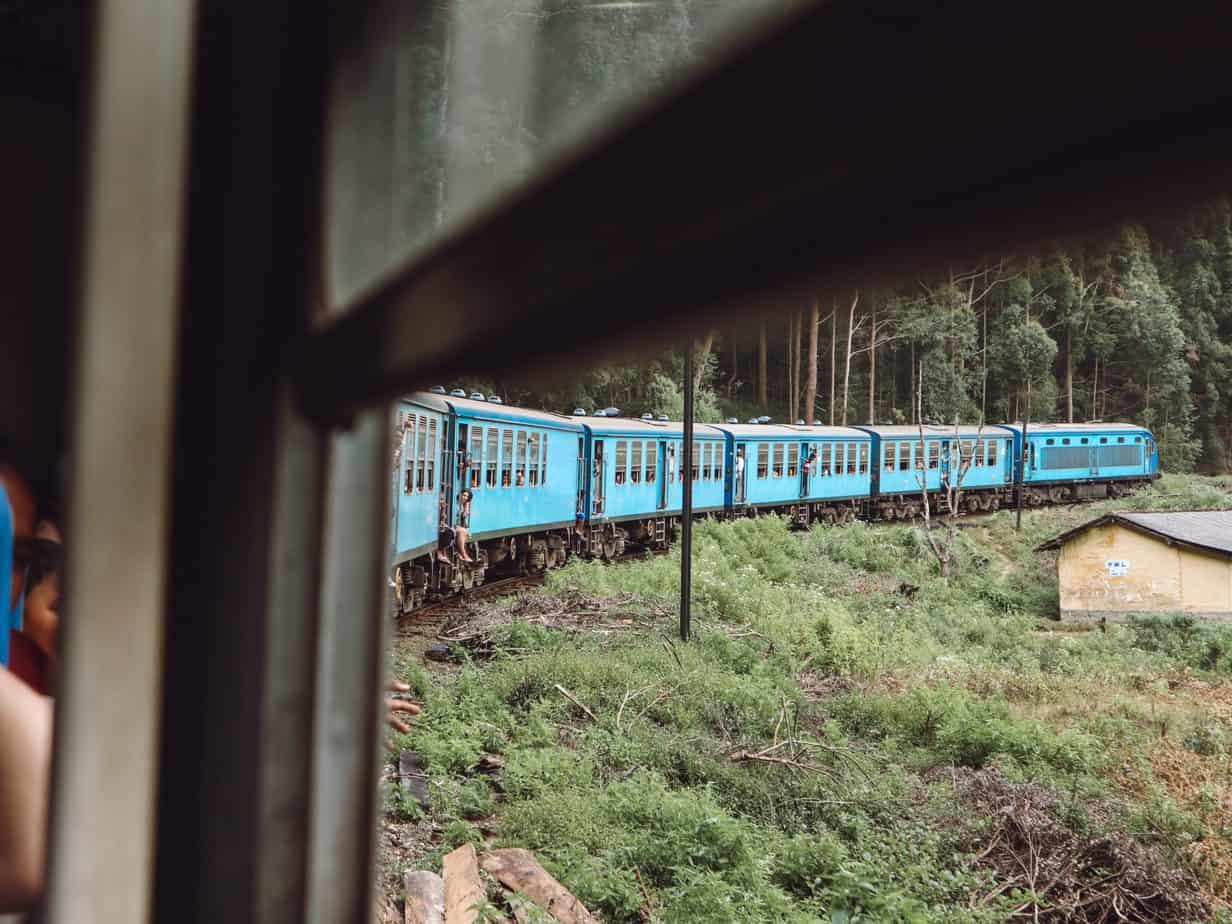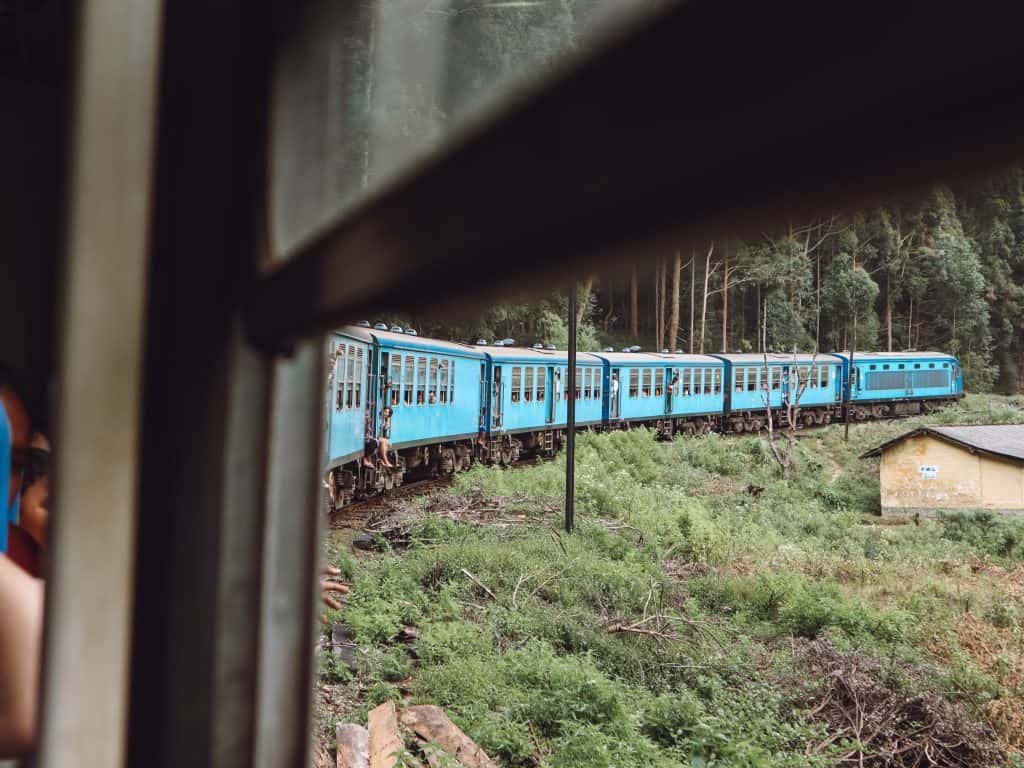 Sri Lanka is a tea growing and tea drinking country, so be sure to partake…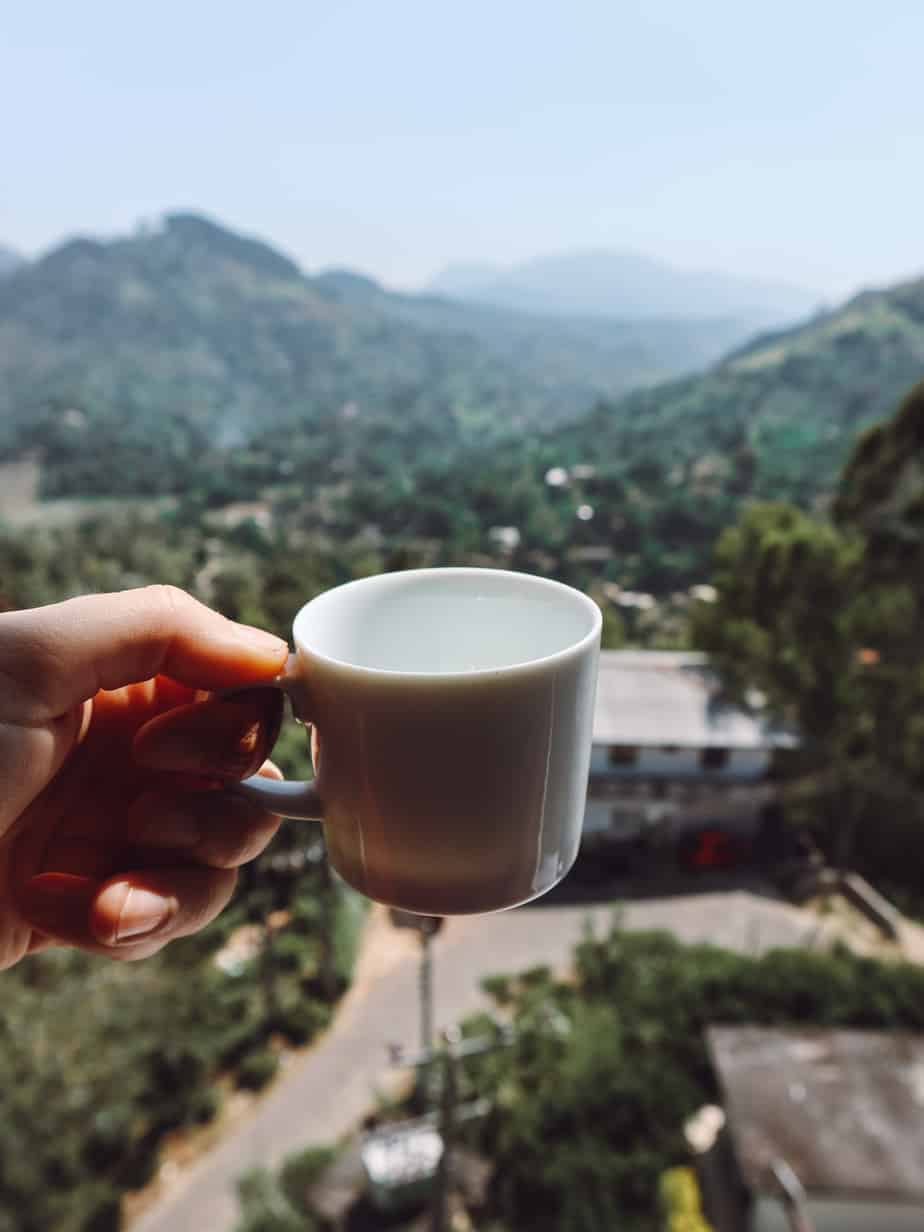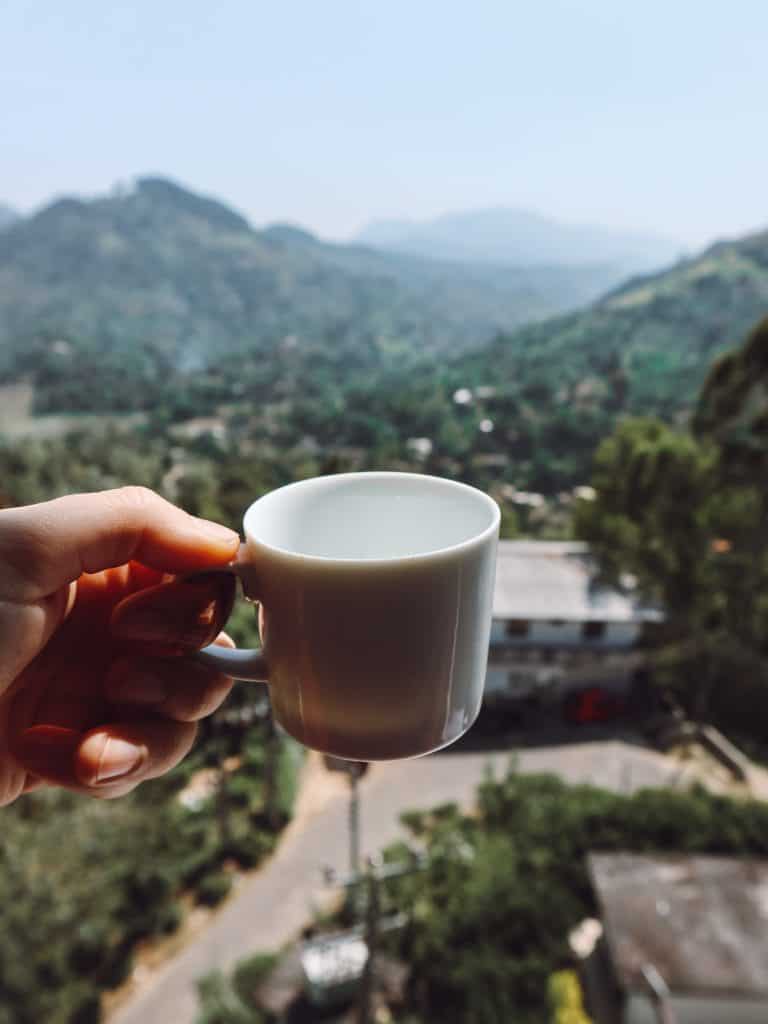 And even if you're a coffee fiend, like me, you're sure to at least appreciate the views from the many tea plantations…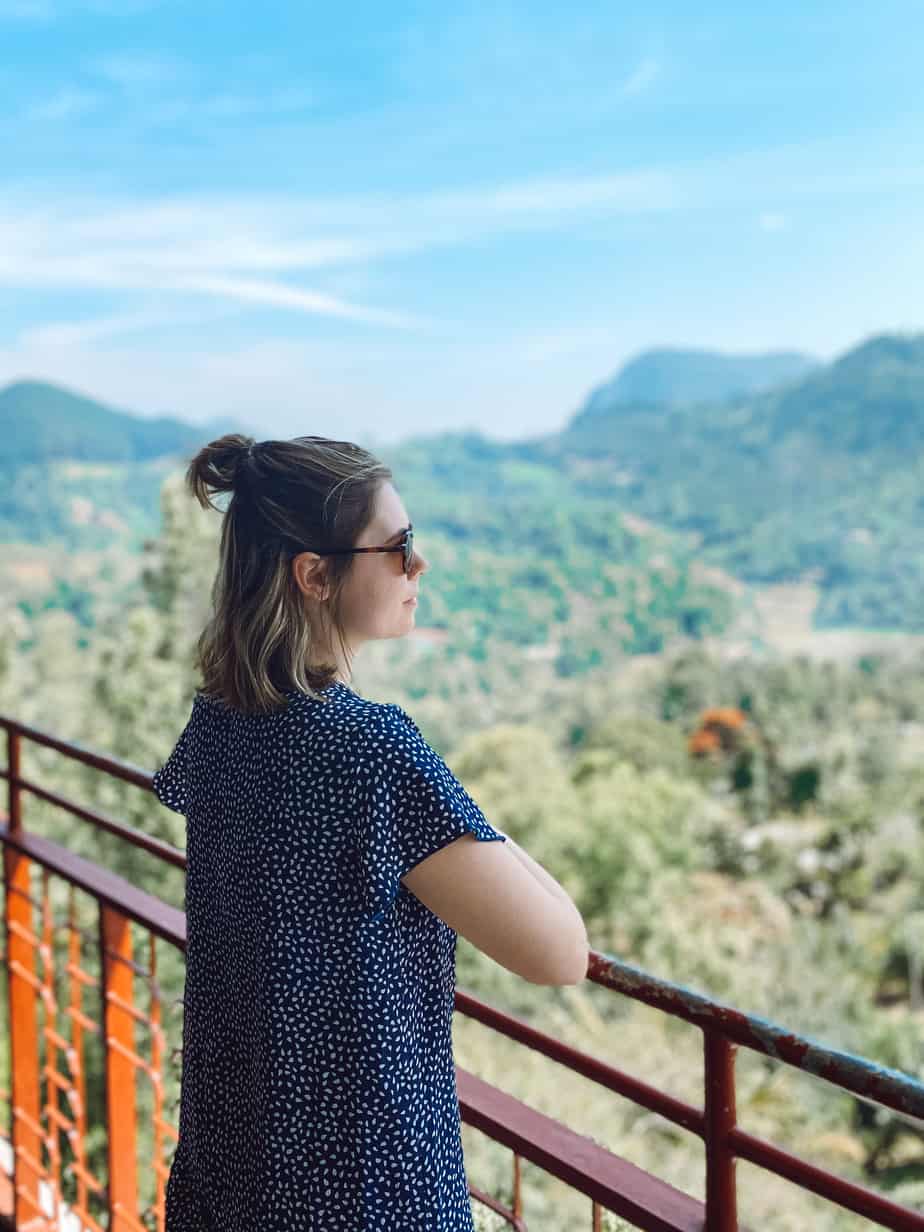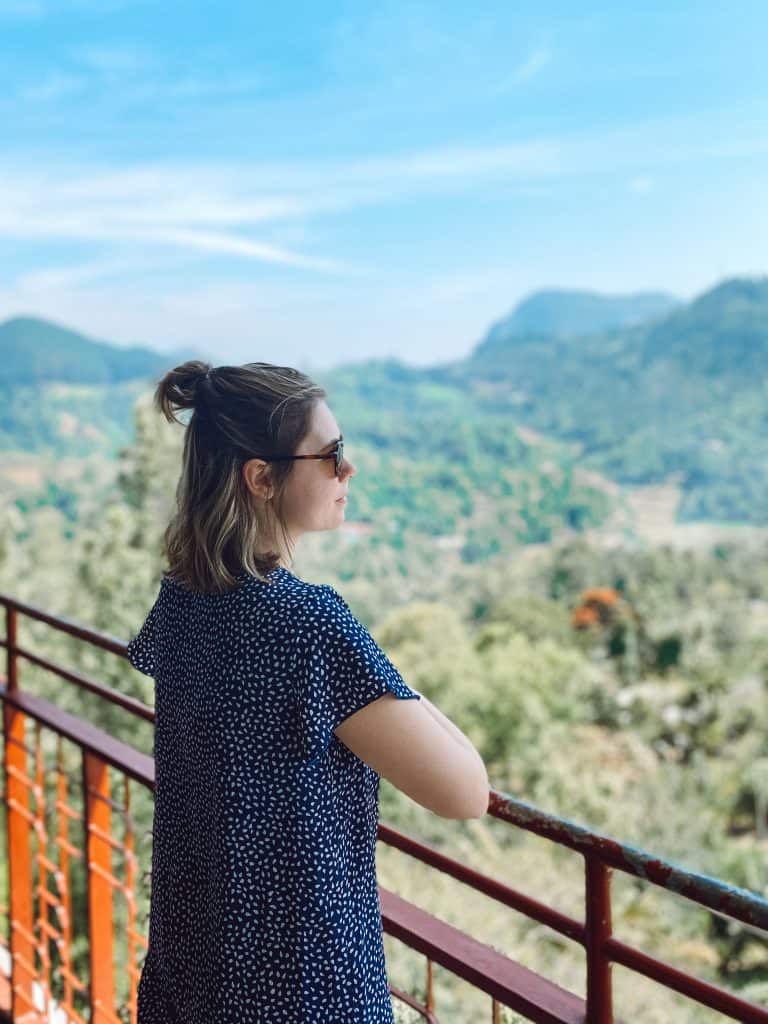 Or maybe you're not too picky about your views, and would prefer a view like this from your open air, beach side hotel…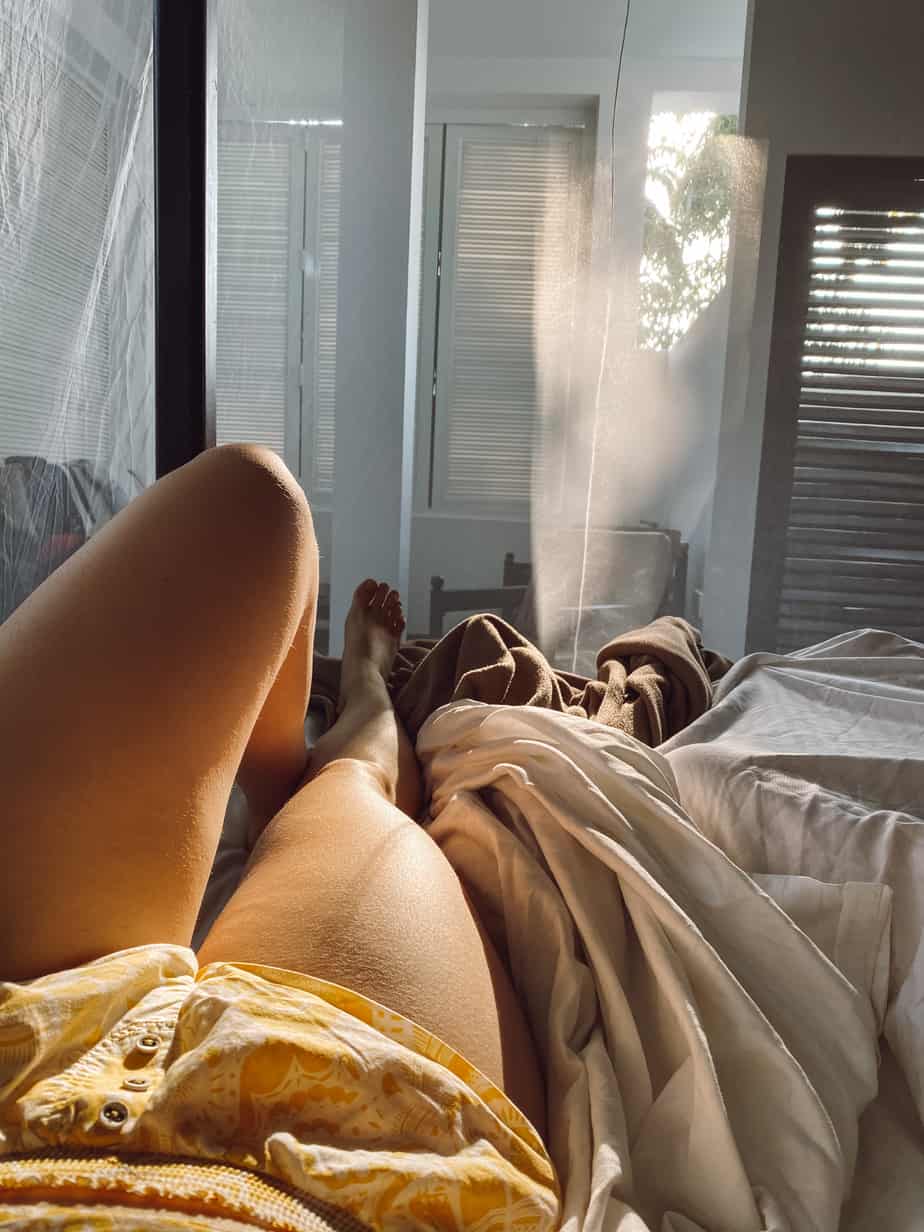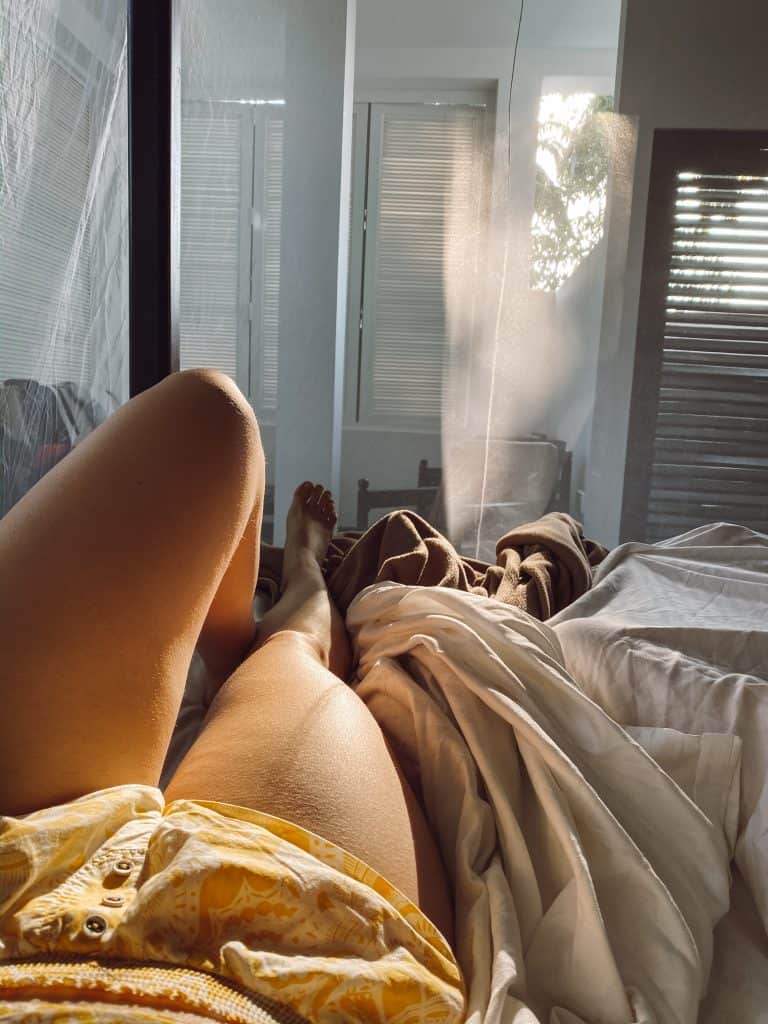 I wouldn't blame you, after all. It was hard to tear myself away from our hotel in Hiriketiya Beach, where the palms swayed over a tiled pool and a warm rain fell in the mornings…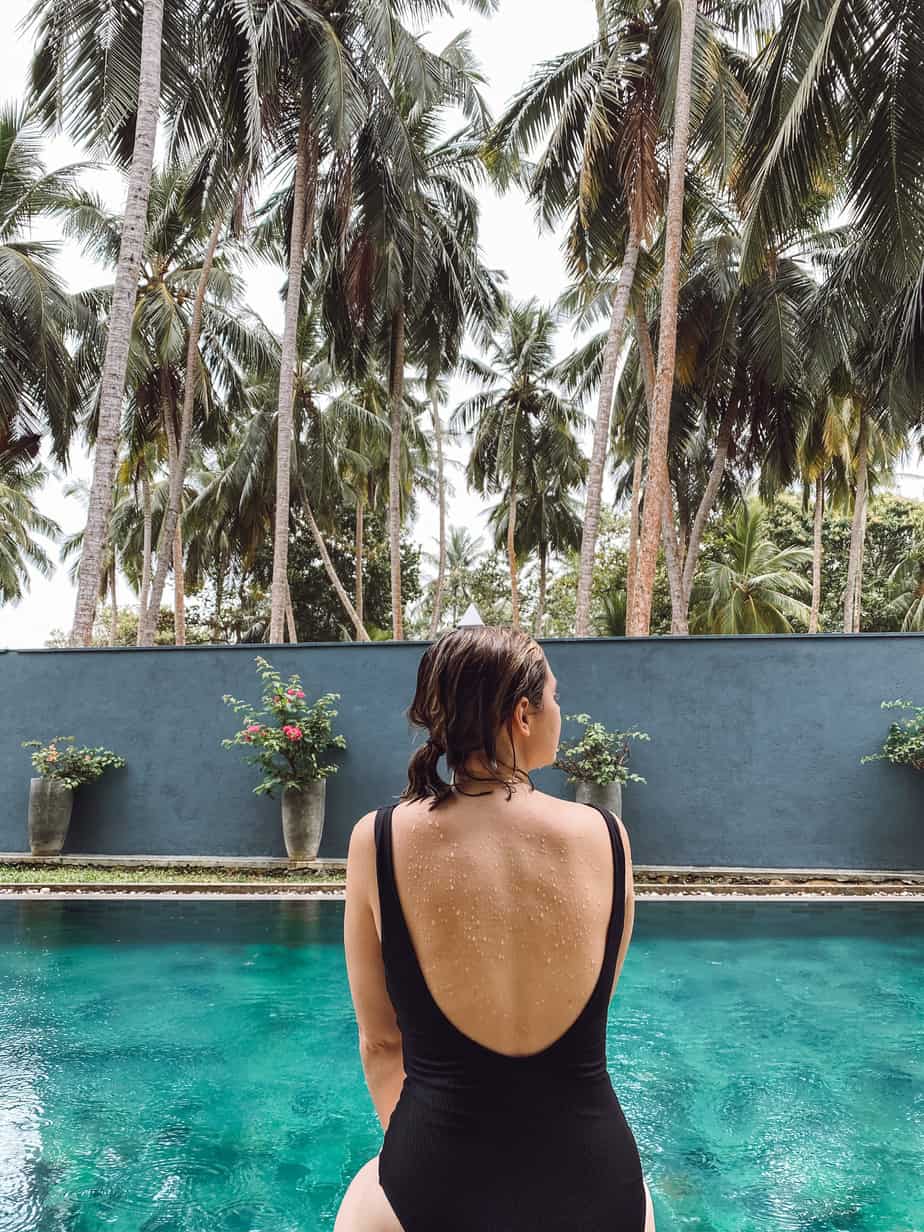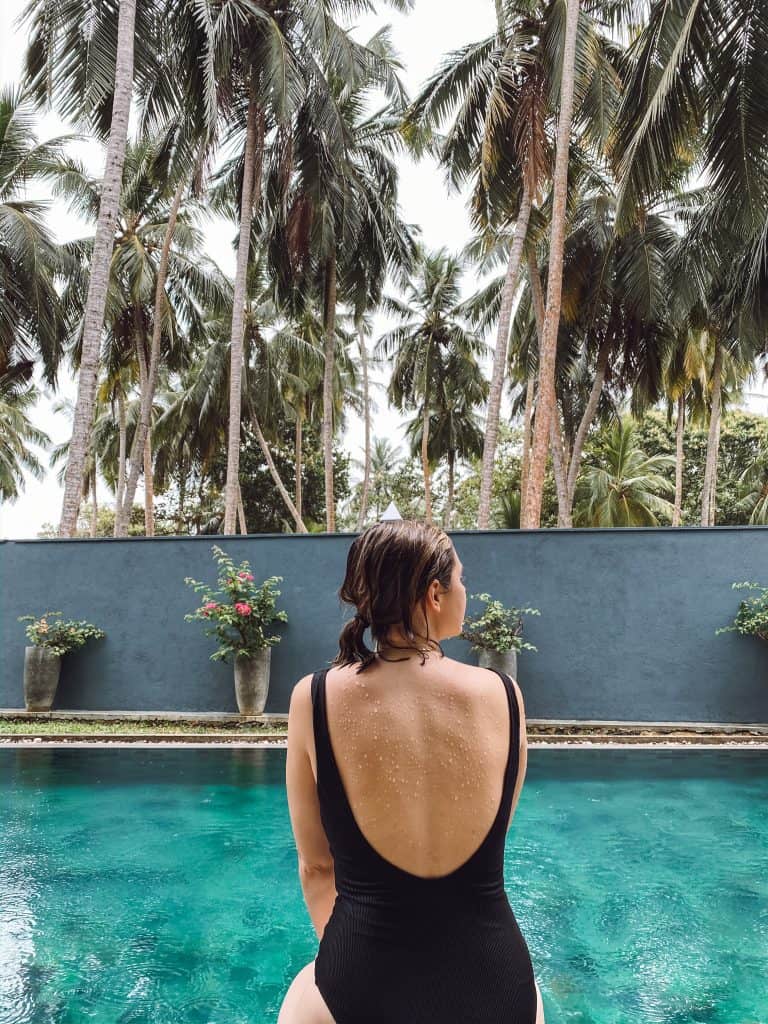 But tear myself away I did, because there is oh so much to see on Sri Lanka's southern coast. From the towering palm trees…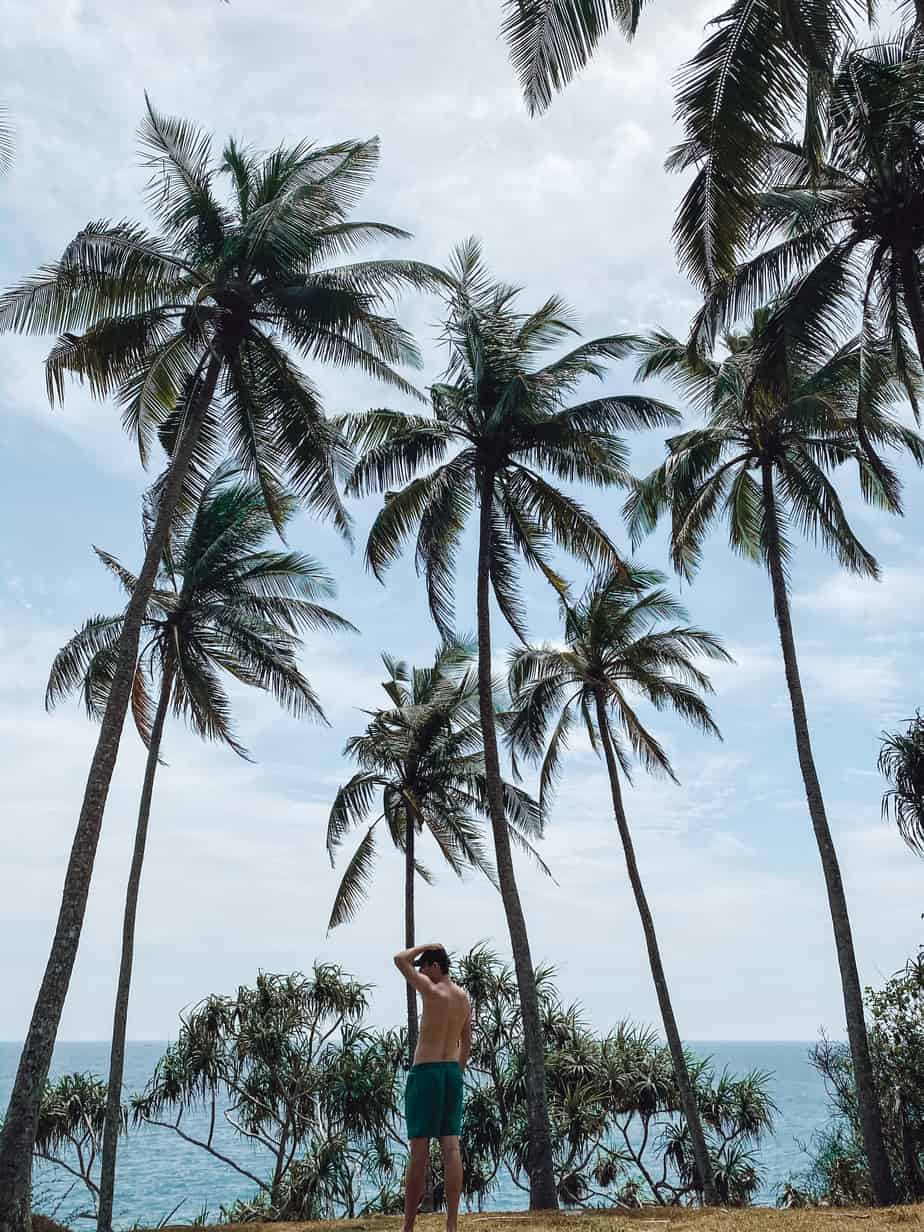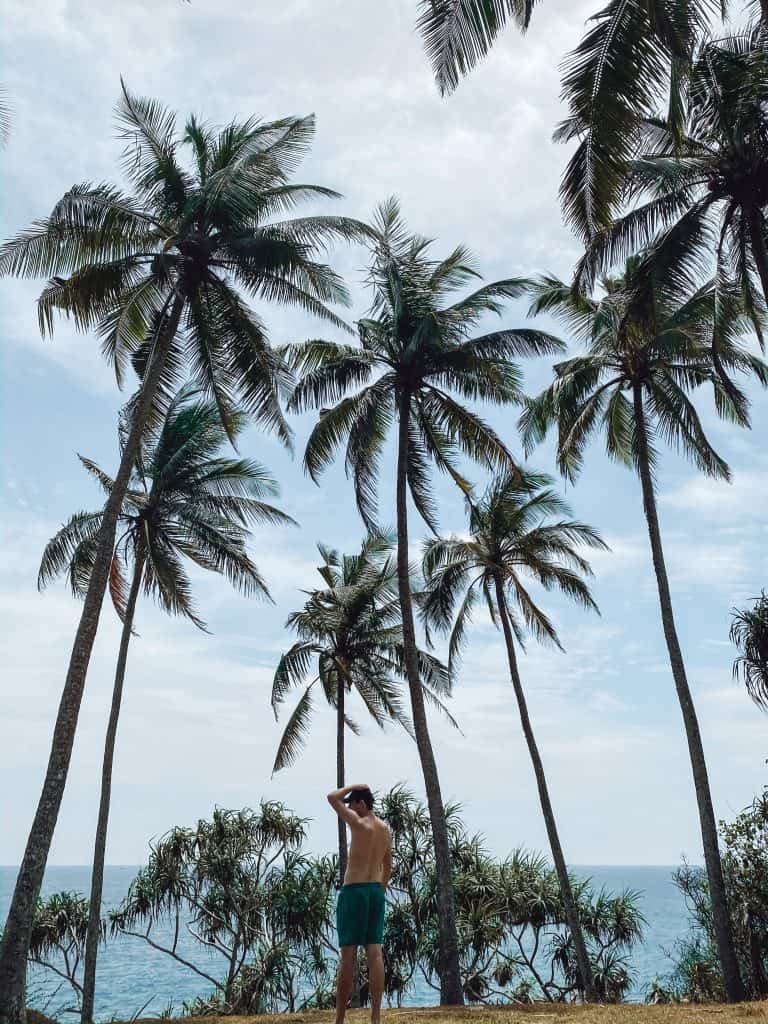 To the crescent shaped Hiriketiya Beach, where the waves are peppered with colorful surf boards, and the shores are lit up in the afternoon light…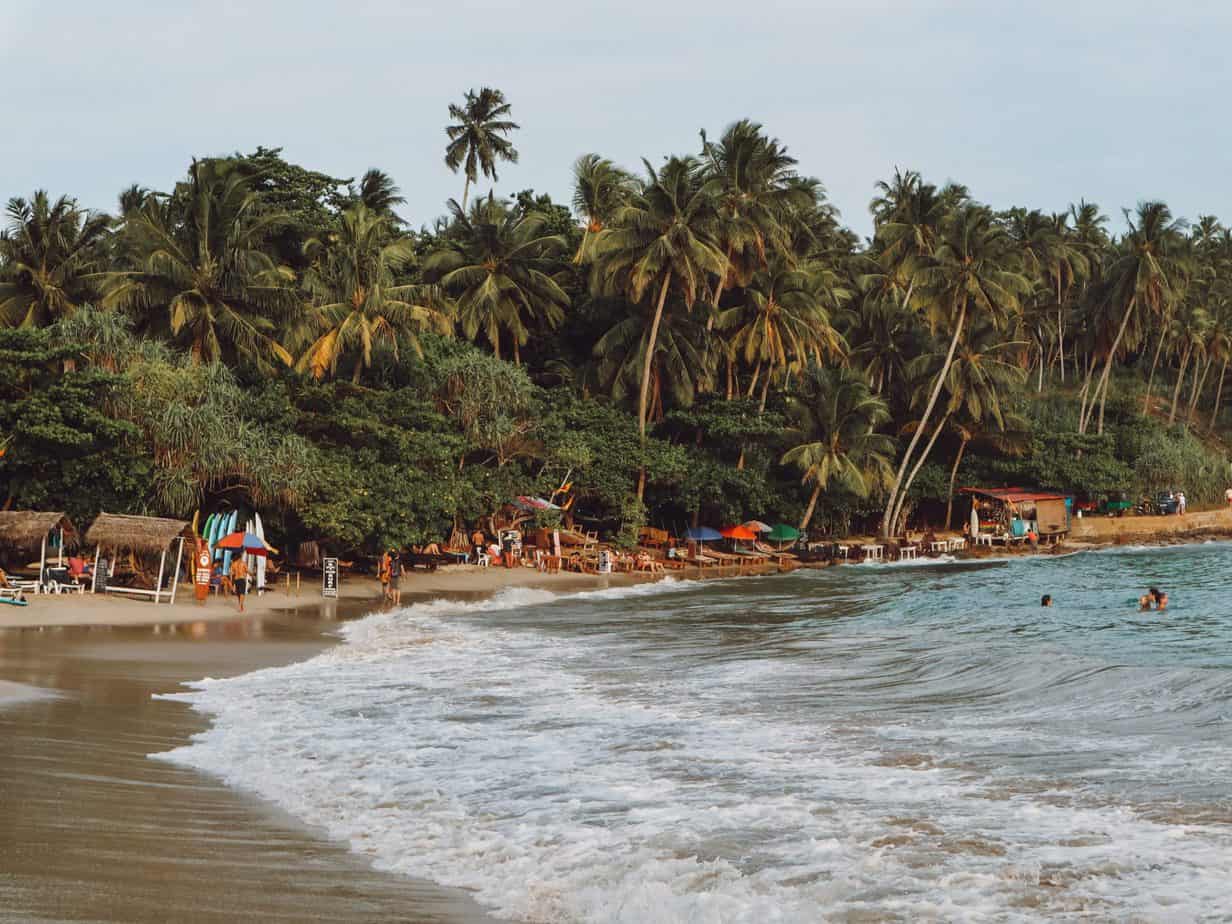 But get even more stunning as the sun sinks below the jungled horizon…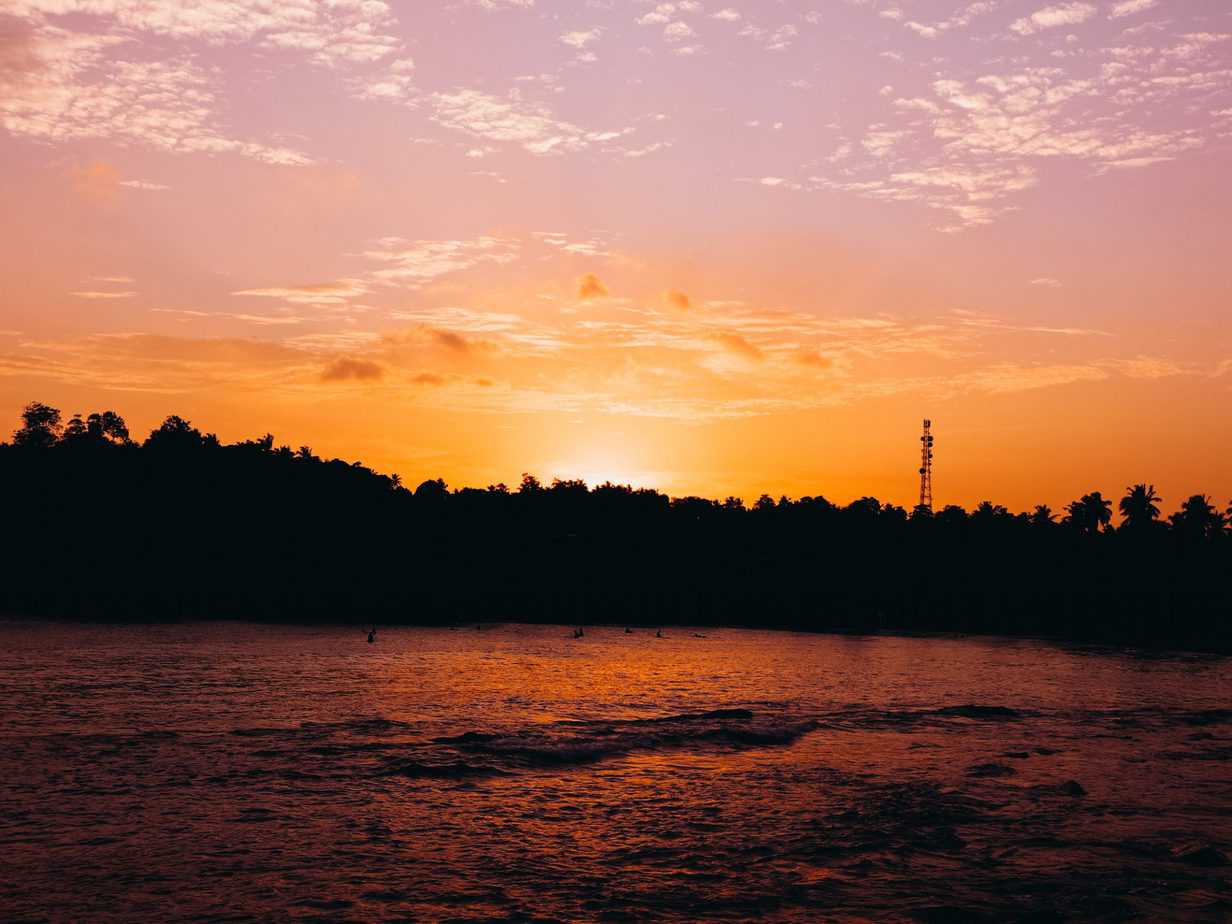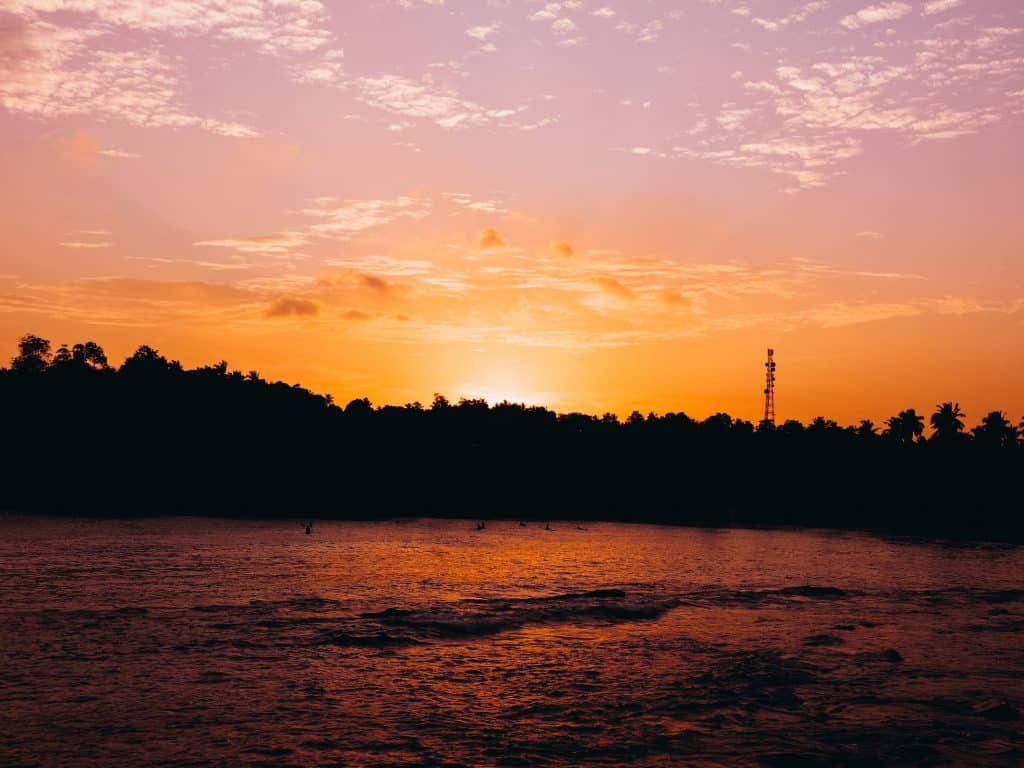 But it's not all about looking at pretty views. There is so much to do in Sri Lanka, whether it's catching waves…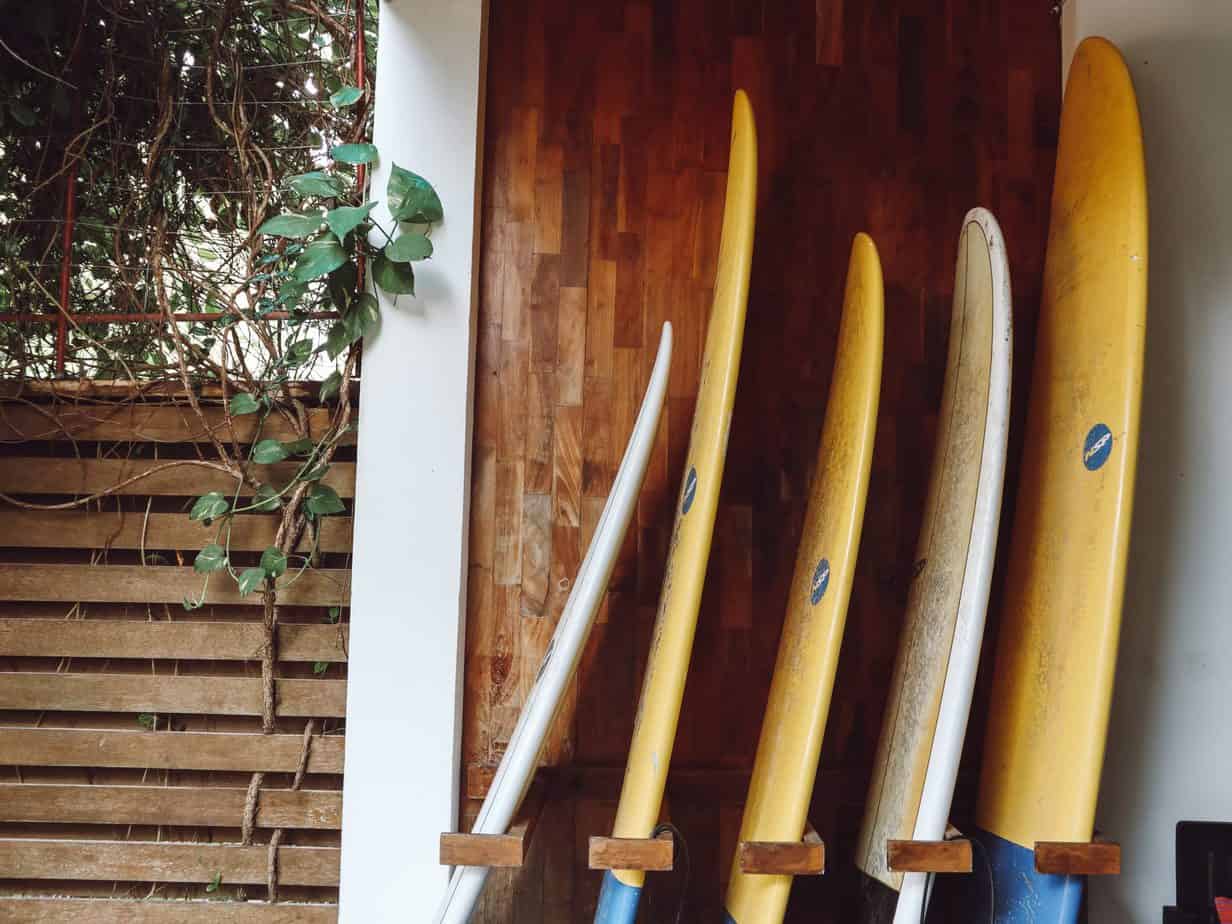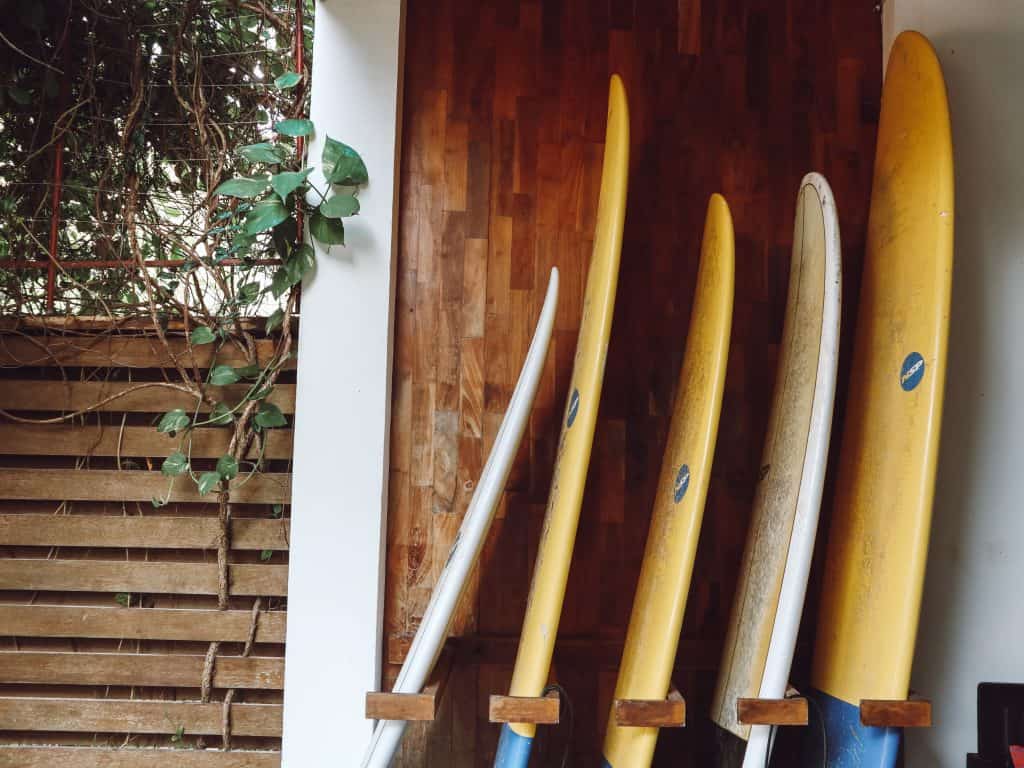 Or flying above the rolling hills and tea plantations…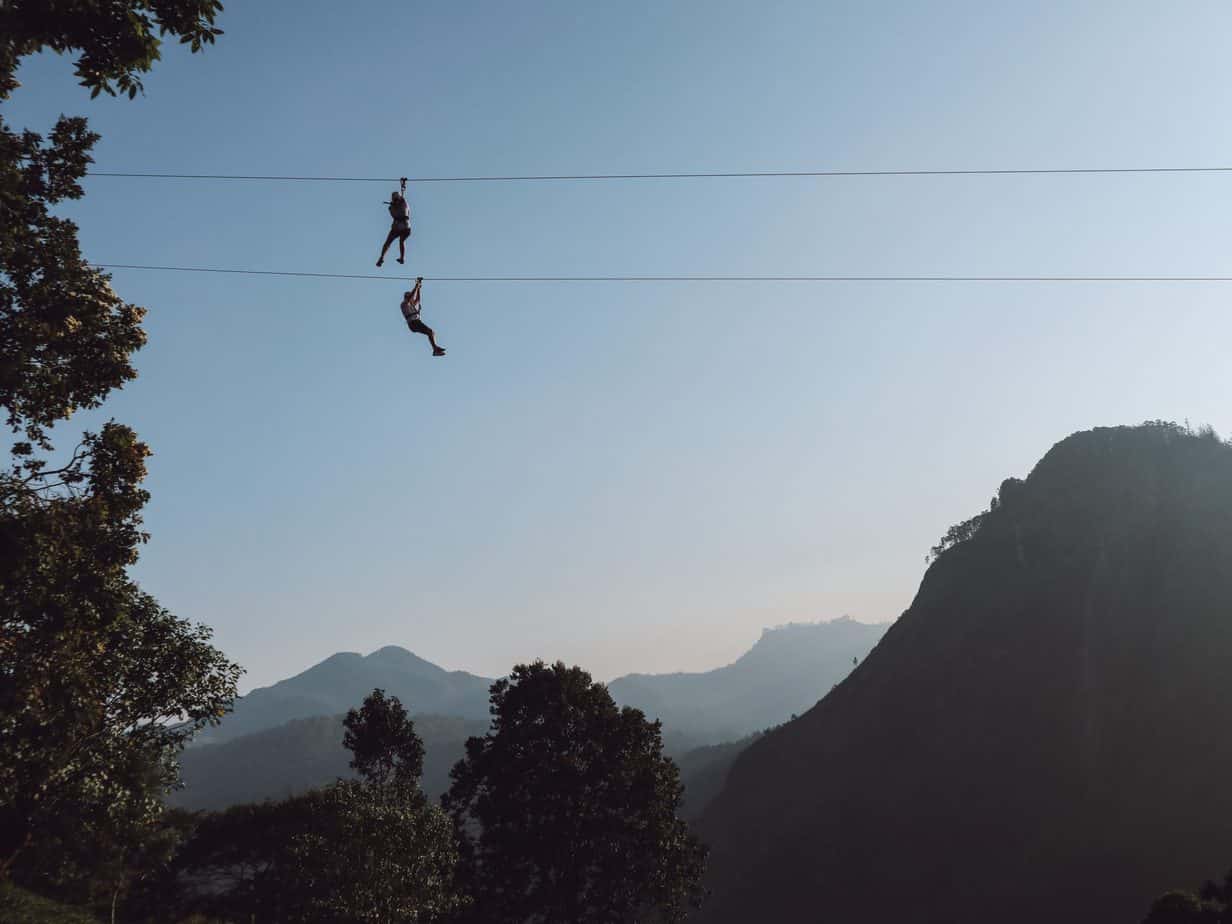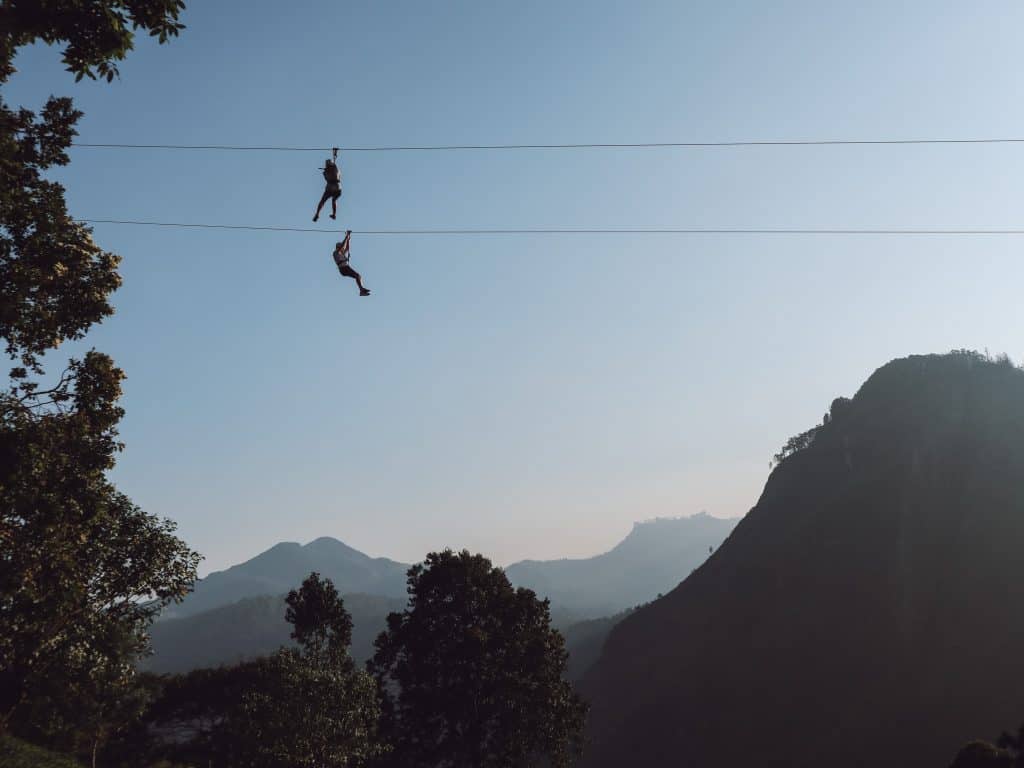 Or maybe just temple hopping, surrounded by the wafting smell of incense on the wind…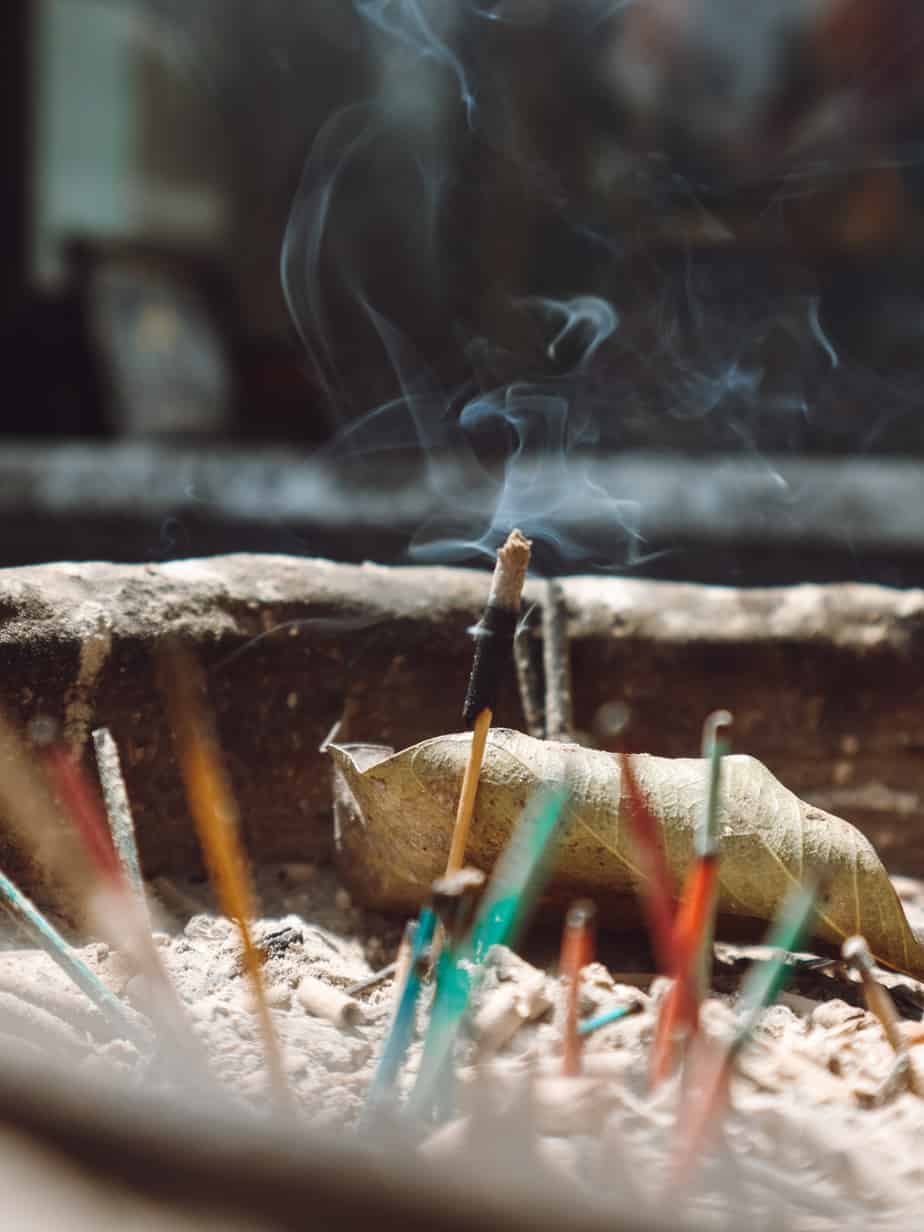 And of course there are friends to be made, whether it's the incredibly welcoming families behind Sri Lanka's home stays, or maybe a few cheeky fellows on the trains…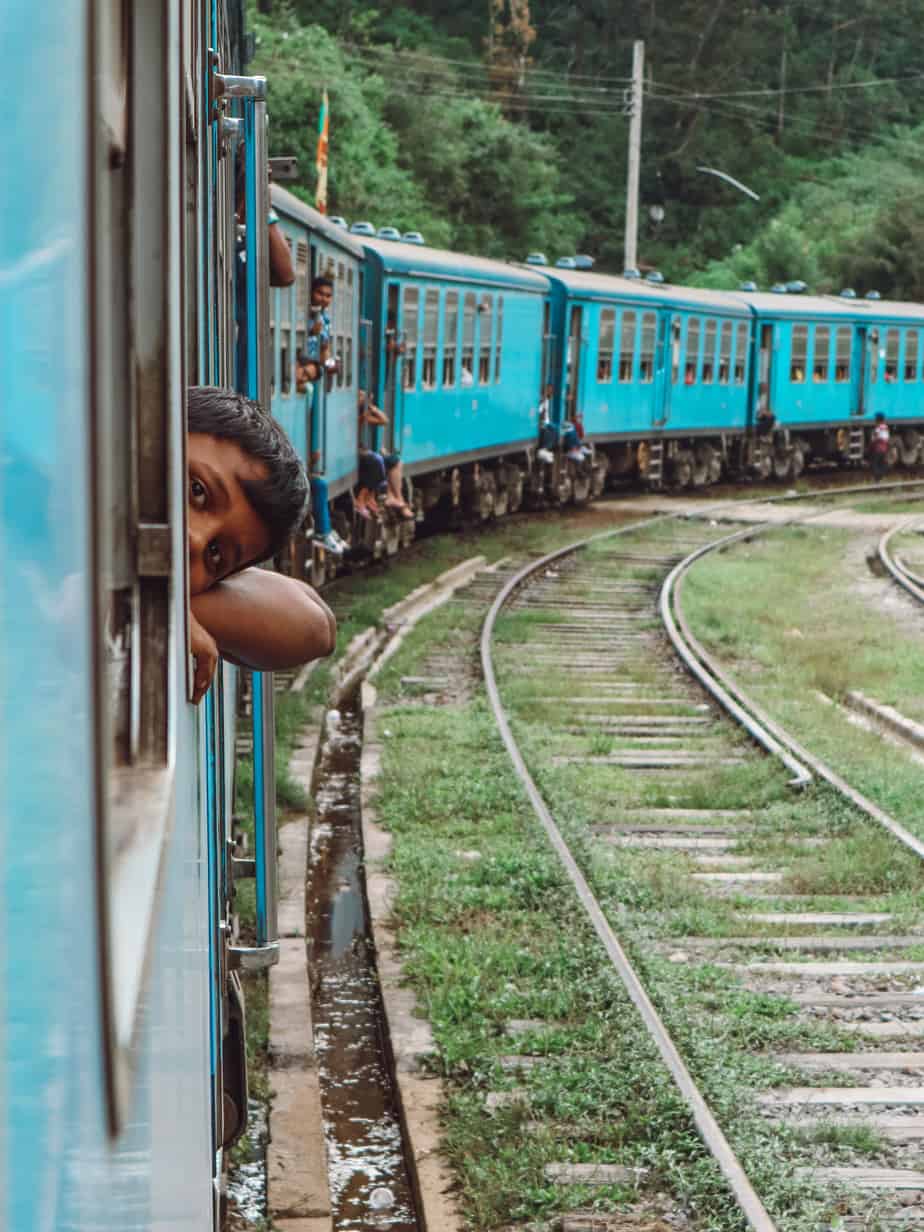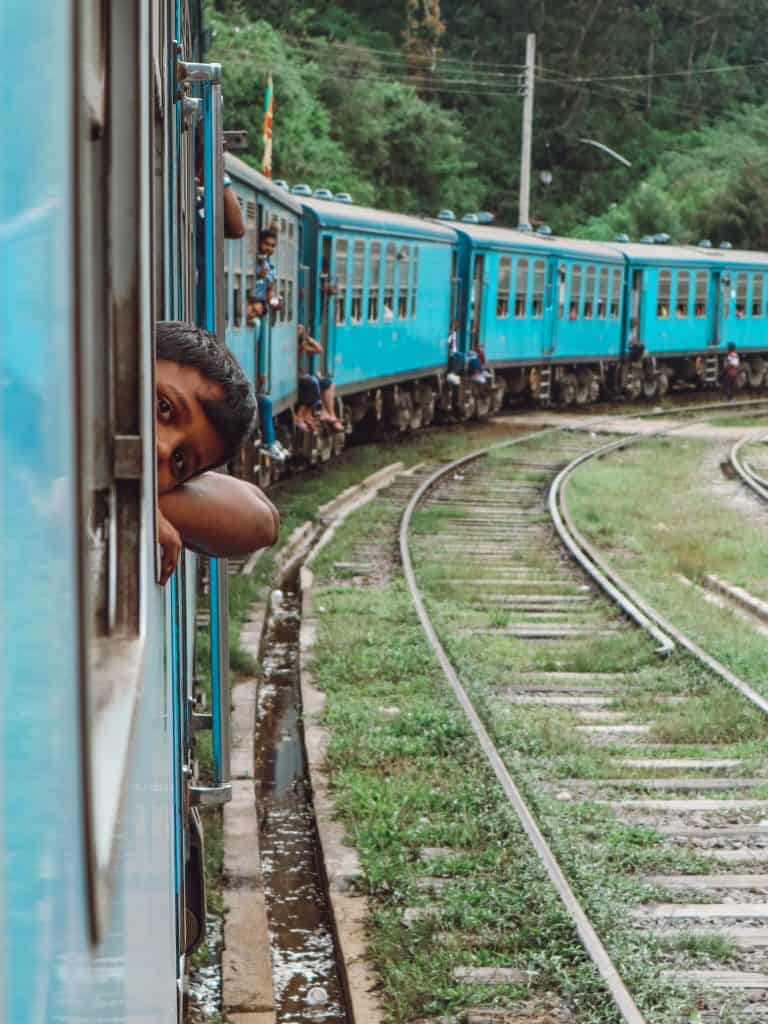 I shouldn't forget the friends of the furry variety, either…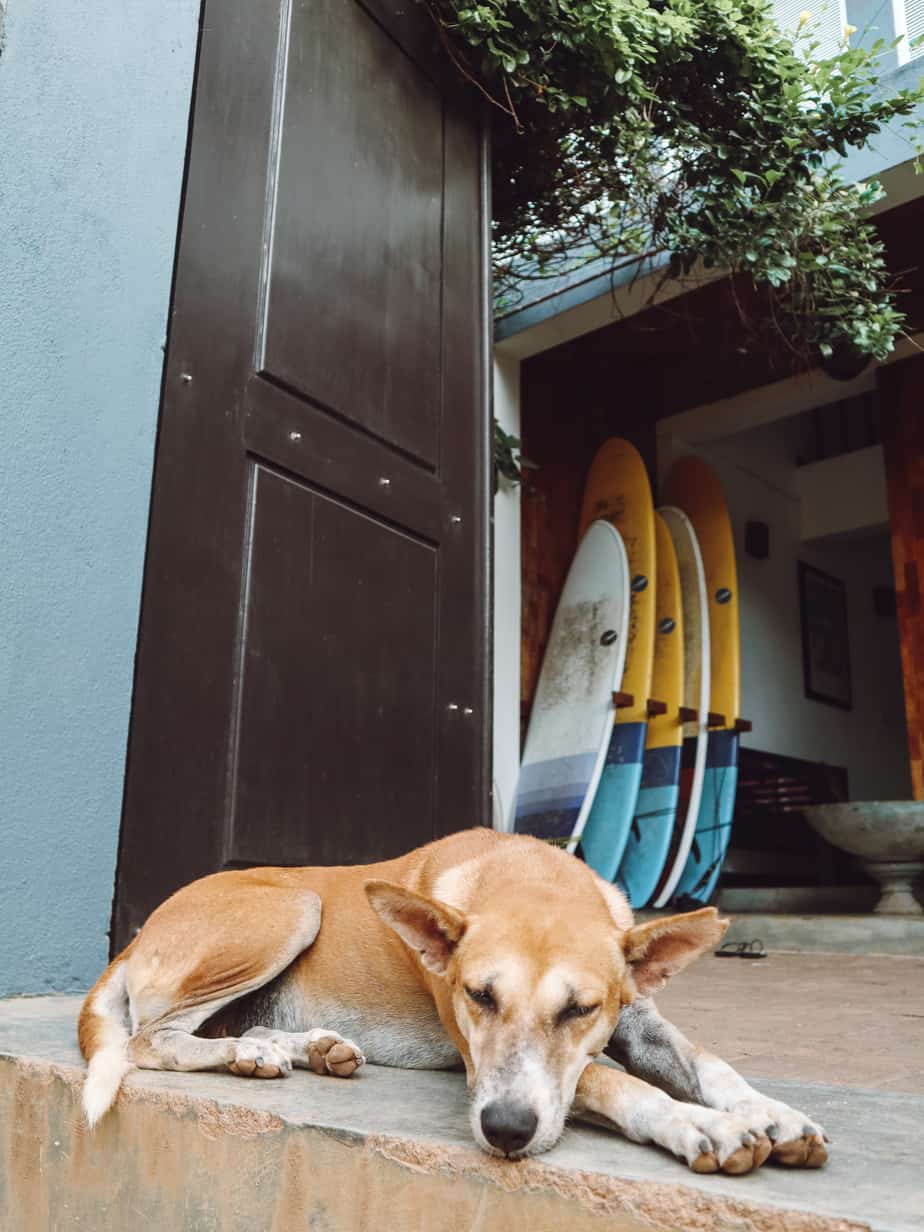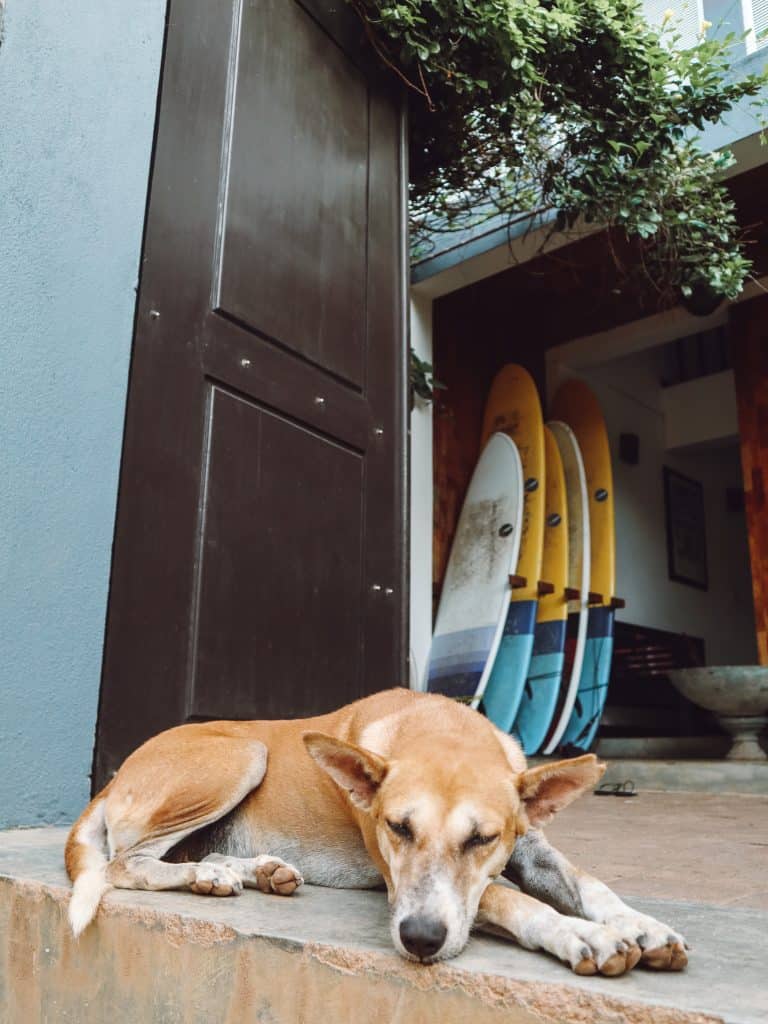 Or even the scaly ones… the more the merrier!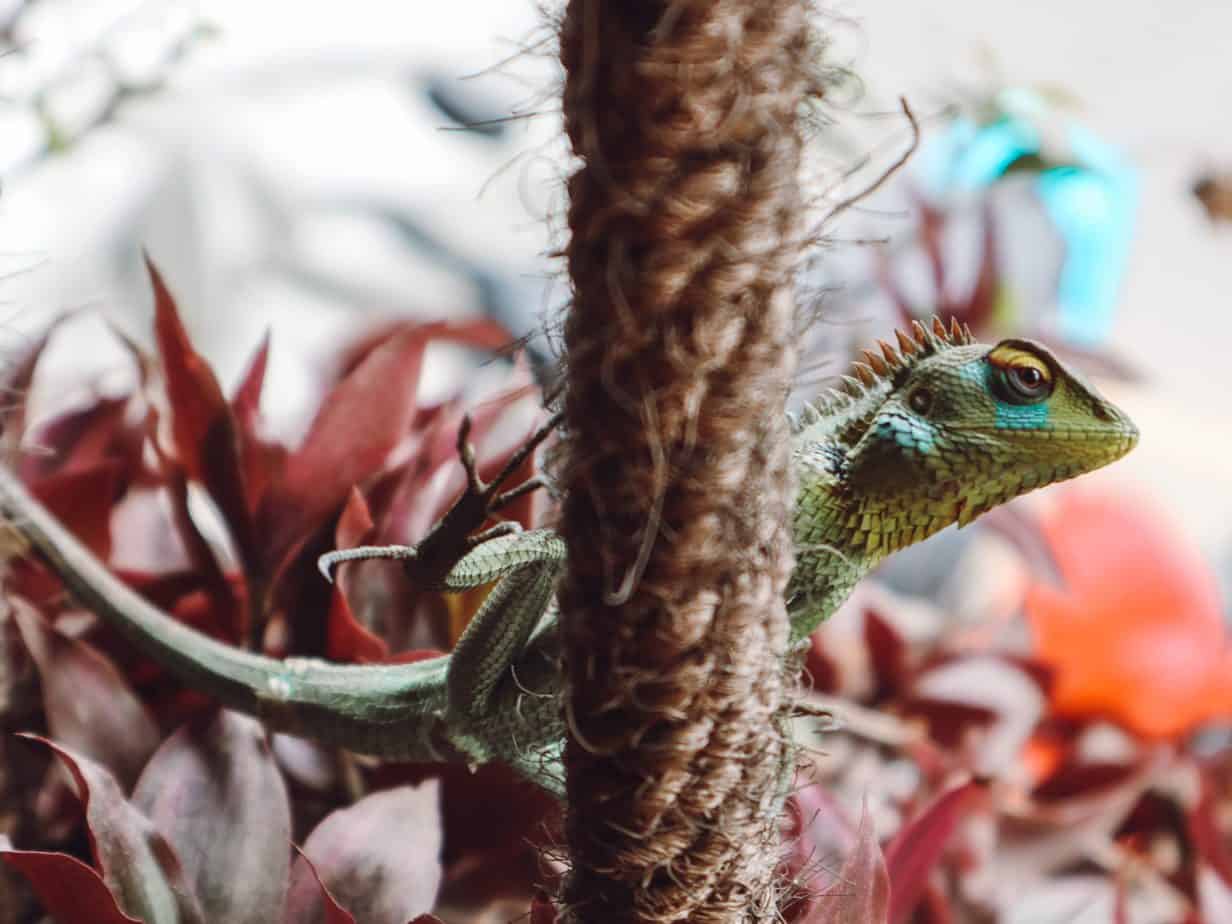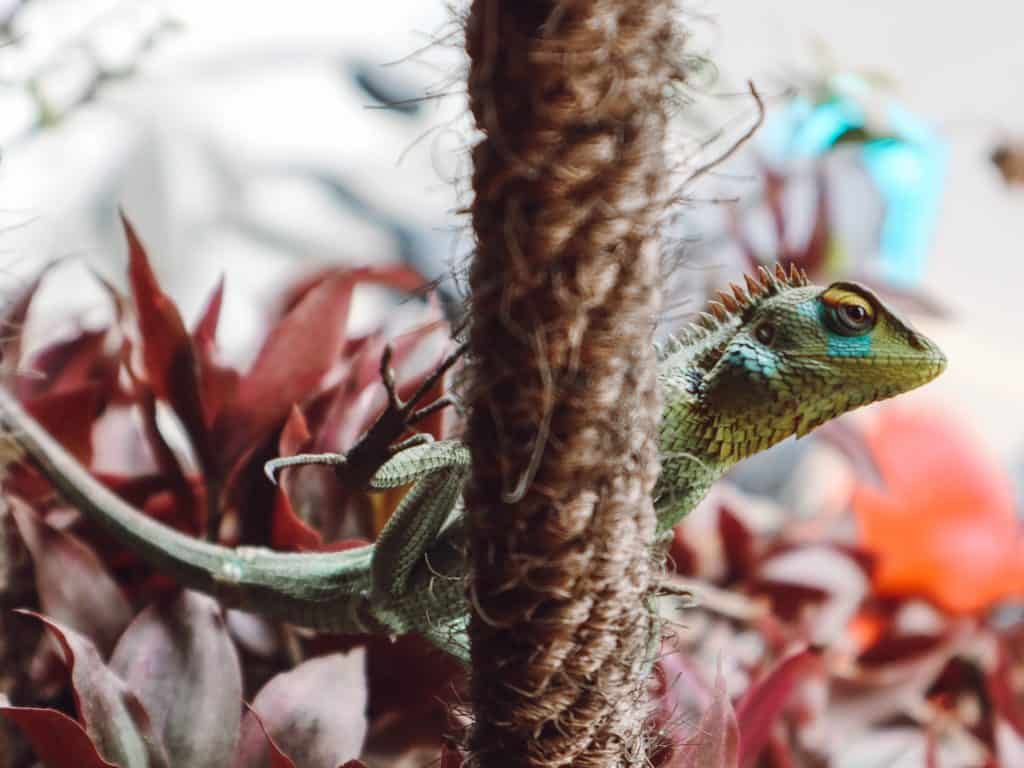 And the food, I have to mention the food. Whether it's an evening cooking class, a $2 all you can eat curry buffet, or maybe even a gourmet salad filled with the freshest ingredients you could find…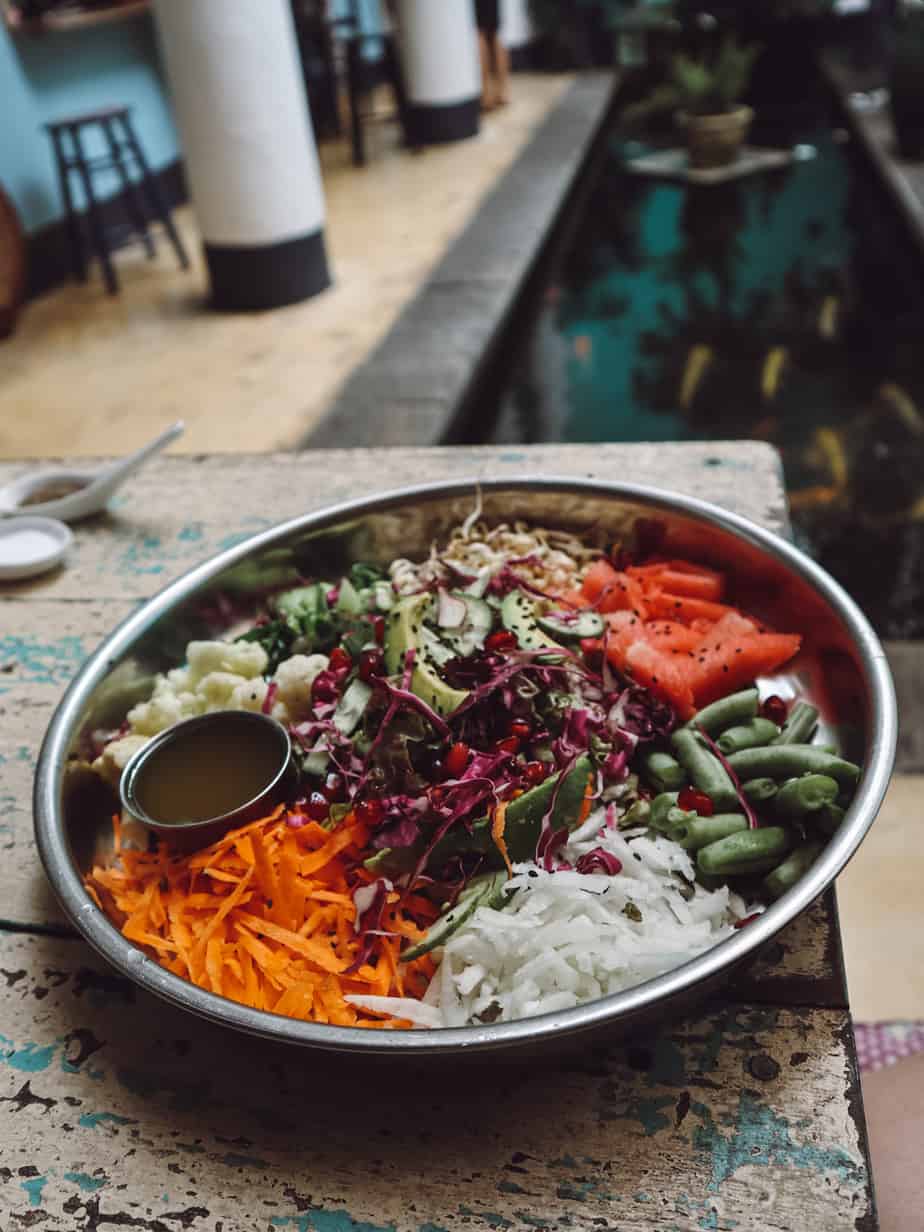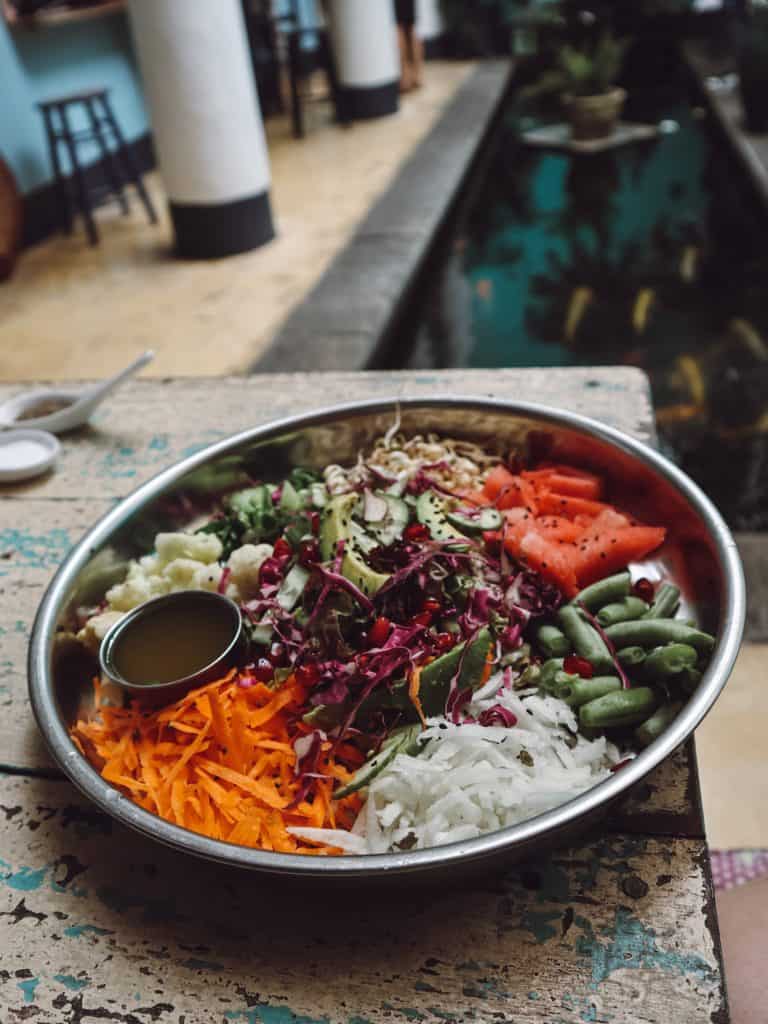 There's more to Sri Lanka than the mountains, tea country, or beaches, though. There's plenty to see in the cities, too…
Tips for traveling in Sri Lanka
Now that you're properly inspired (how could you not be?!), let's chat about some of the practicalities of visiting Sri Lanka. 
When should you visit Sri Lanka?
Sri Lanka is an interesting country when it comes to 'tourism season.' The best month to visit Sri Lanka differs based on the area you hope to visit, because the country actually experiences two monsoon seasons.
Yala monsoon season: April to September, and affects the west and southern areas.
Maha monsoon season (less severe): November to March, and affects the east coast.
Inter monsoon season: October and November, unpredictable weather all across Sri Lanka
It's generally regarded that January through March is the best time to visit Sri Lanka if you want to avoid poor weather, particularly in the western and southern areas (such as Colombo, Ella, Galle, Hiriketiya, Unawatuna, etc.). We visited in February and had gorgeous weather the whole time.
If you want to focus your trip on the eastern coast, then plan to visit from April to September.
If you want the best of both worlds, and want to visit all of Sri Lanka, then March-April is your best bet as it overlaps between the two monsoons (visit south and west in March, east in April). Keep in mind that April is the big Sri Lankan New Year festival which means things will be crowded and schedules might be altered, but it will certainly be a fun experience!
Do you need a visa for Sri Lanka?
In short, YES (unless you are from Maldives, Seychelles, or Singapore). Buy your visa online ahead of arrival, but be aware there are a LOT of scam sites out there. For your convenience this is the correct government website to buy your Sri Lanka visa. (Don't worry – it's not an affiliate link or anything!)
All of the up to date information of visa cost, length, etc. is on that website. Be aware that you need six months validity on your passport and one blank passport page.
Where to go in Sri Lanka?
You could very easily spend a month exploring all Sri Lanka has to offer. If you have a shorter period of time, my advice would be to focus either on the north or the south. Due to the long civil war, the north was much more affected and in many ways is still recovering – this means it is less touristed. The south is more popular among tourists but this is not without reason! The beach towns are known for their perfect surfing waves, long expanses, and relaxing villas. And central Sri Lanka is known for its hiking and tea plantations.
Read my full guide to Ella, a perfect town for nature lovers
Read my full guide to Hiriketiya, a hidden surfing paradise on the south coast
Read my full guide to Galle Fort, a culturally rich port city on the south coast
Other popular places and experiences include spending time in the capital city of Colombo, or Jaffna in the north. Nuwara Eliya and Kandy in central Sri Lanka make for stunning stops along the iconic train journey. Sigiriya Rock or Adam's Peak are must visits for hikers and nature fiends. Unawatuna, Mirissa, and Tangalle are popular southern beach towns. And finally you must try a safari like Yala or Udawalawe National Parks.
How do you get around Sri Lanka?
Depends on your budget. 'Flashpackers' might hire a driver for their entire time in Sri Lanka, definitely the most expensive option but also convenient if you have limited time. I think the train is the best way to get around Sri Lanka – they are affordable, well kept, and offer stunning views. For instance the Colombo or Kandy to Ella train ride is a must-have experience in and of itself. Buses are the cheapest way to get around the country, but a bit treacherous and lengthy. And for short distances tuktuks are the way to go (although bargain and confirm your price before the journey, so you don't get ripped off).
You can book most public transport same day when in Sri Lanka, but if you want reserved train seats, or to guarantee a specific route, you should book ahead of time on 12 Go Asia. I'd recommend this especially for people with two weeks or less in Sri Lanka, who have a tighter schedule.
I do hope this has given you some practical advice for planning your trip to Sri Lanka, or at the very least that the photos have fueled your wanderlust. Let me know if you have any questions, and what your favorite photo is!
Sarah xx
Check out my other Sri Lanka blog posts:
Pin it for later…
*This post contains affiliate links. If you click on a link and make a purchase, I may make a small commission, at no extra cost to you. Thank you for supporting Endless Distances!