13 things to do in Galle Sri Lanka: Everything you need to know
Galle was the final stop of our Sri Lanka itinerary – a route that looped us through the island's southern sites, from Ella's lush tea country to Hiriketiya's offbeat surf culture to, finally, the sunny ramparts of Galle. There are so many things to do in Galle, even though the walled fort area itself is only 130 square acres.
Read on for everything you need to know about this southern cultural hub. I'll share the best things to do – from sunset viewpoints to the best banana lassis – and tips including how to get to Galle and where to stay in the fort area.
Check out my other Sri Lanka blog posts:
*This post contains affiliate links. If you click a link and make a purchase I may make a small commission, at no extra cost to you. Thank you for supporting Endless Distances!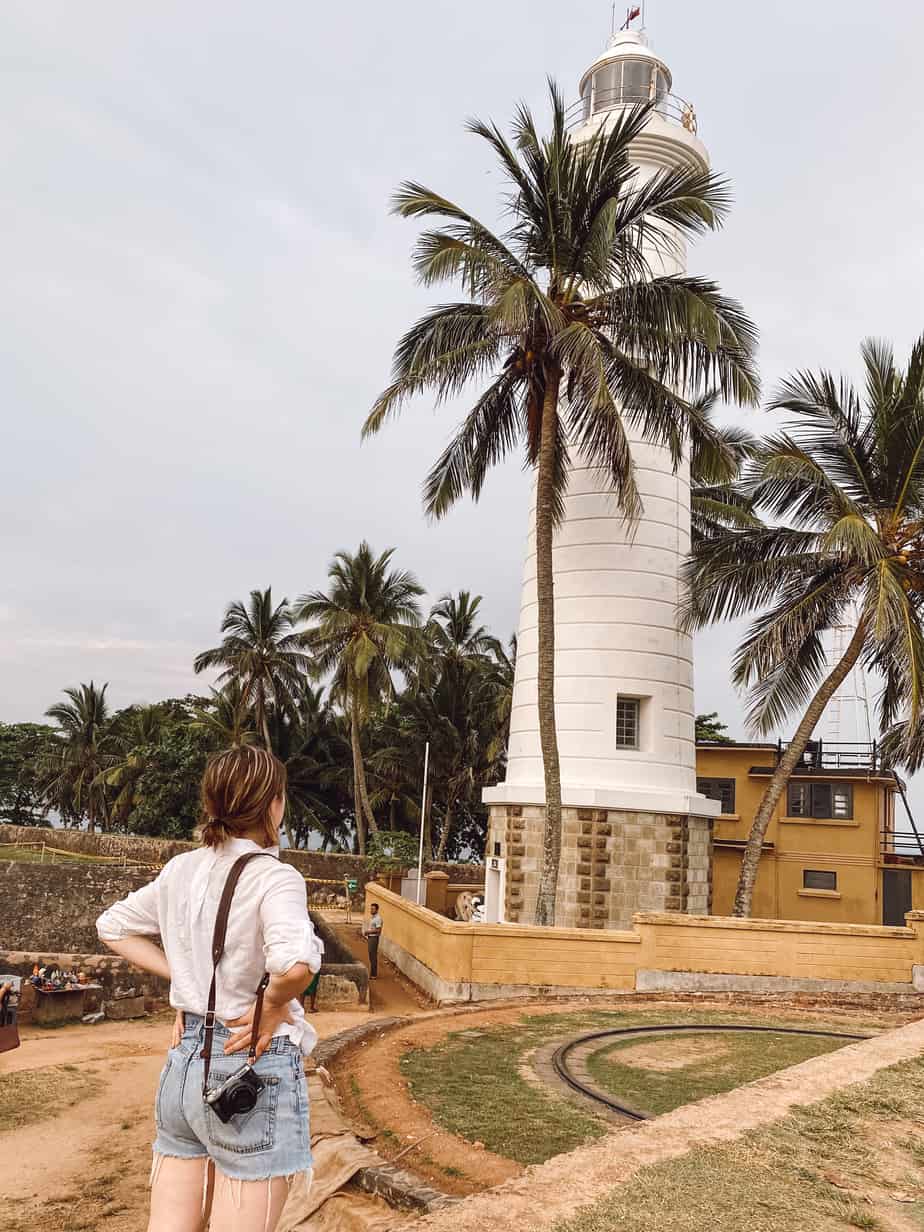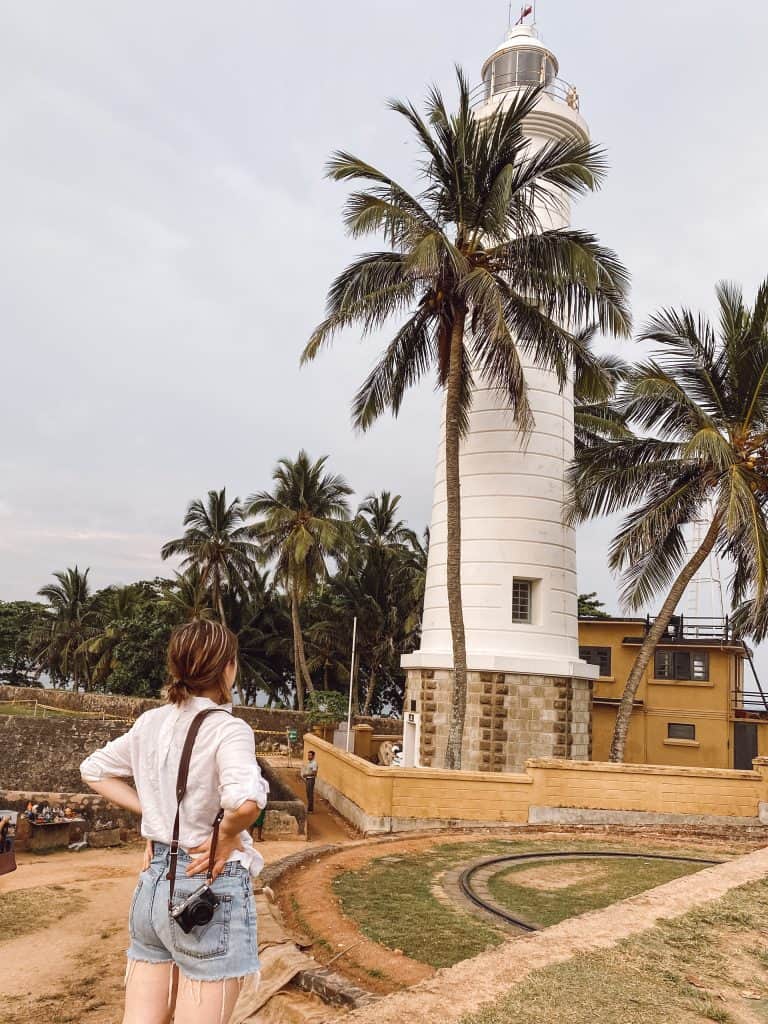 Why visit Galle?
Galle is one of Sri Lanka's major cities, and is located on the southwest coast. It is a straight shot down the highway from Colombo to Galle, making this one of the easiest cities to reach – perfect for either the first or last stop on your Sri Lanka itinerary.
The city feels very unique compared to other Sri Lankan cities due to its history of occupation by the Portuguese, Dutch, and finally British.  This is reflected in the mix of architectural styles,  and the maze of cobbled lanes that wind throughout the inner fort area. Galle is actually the largest fortress left in Asia that was built by European colonists. 
The city has a tragic claim to fame as one of the largest Sri Lankan cities hit by the 2004 Indonesian tsunami. Thousands of people died in the Galle city district, yet the Galle fortress walls, which were built under Dutch rule in the 1600's, held strong despite the enormous waves.
Nowadays Galle is a gentrified mix of expats, tourists, and local Sinhalese and Sri Lankan Moor people. The remnants of colonialism are noticeable everywhere: from the nightly call to prayer, which wafts over the fortress in a haunting tune, to the curling Dutch architecture, to even the inescapable smell of cinnamon, which was first exported to the rest of the world from this very port.
Galle is a city well worth visiting – even if you only have a day – just to wander and absorb this unusual and utterly unique atmosphere.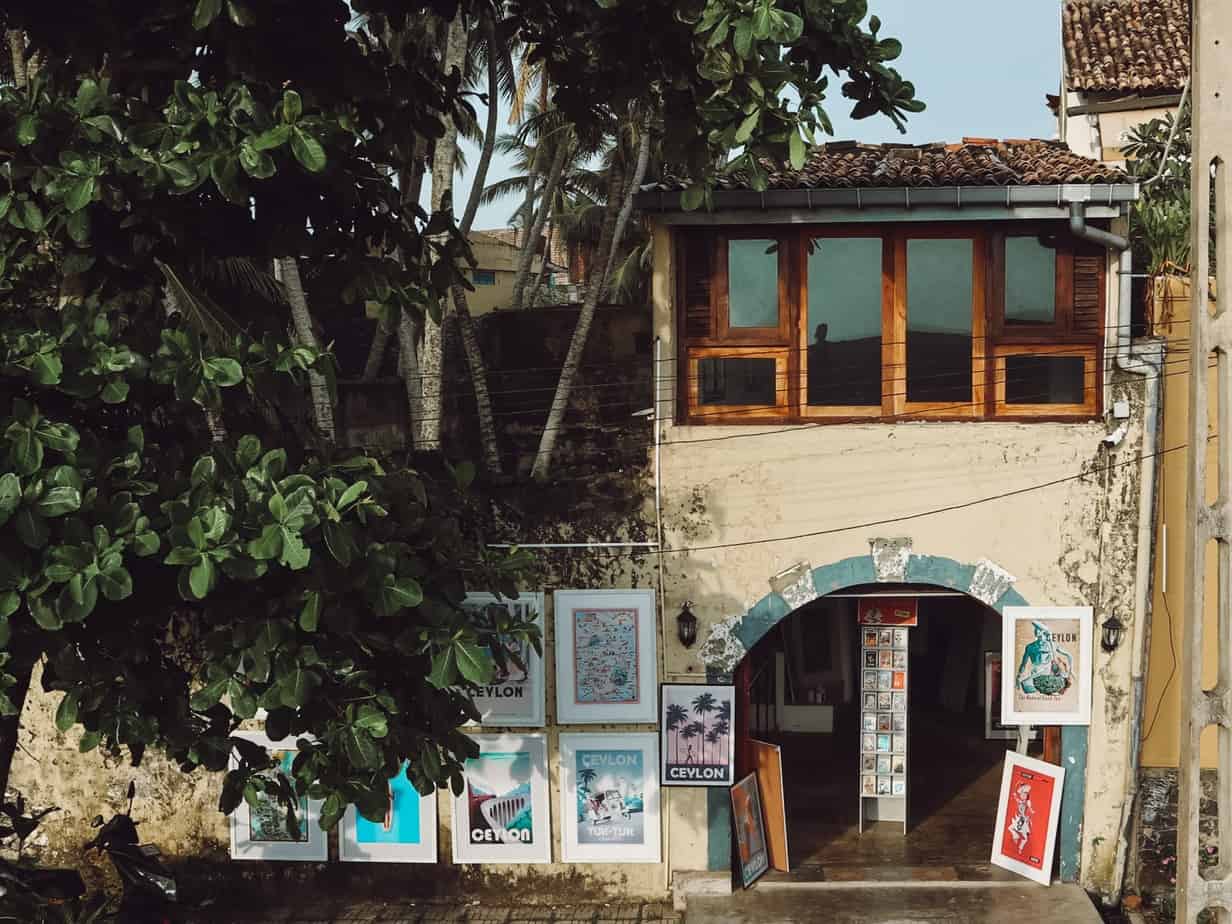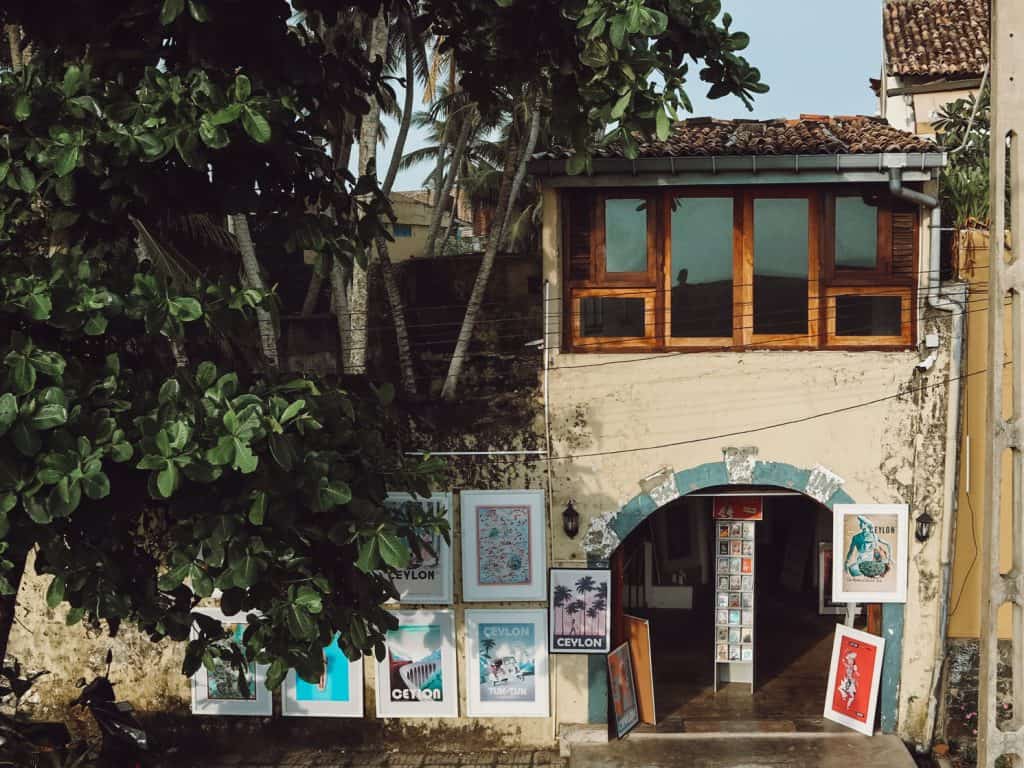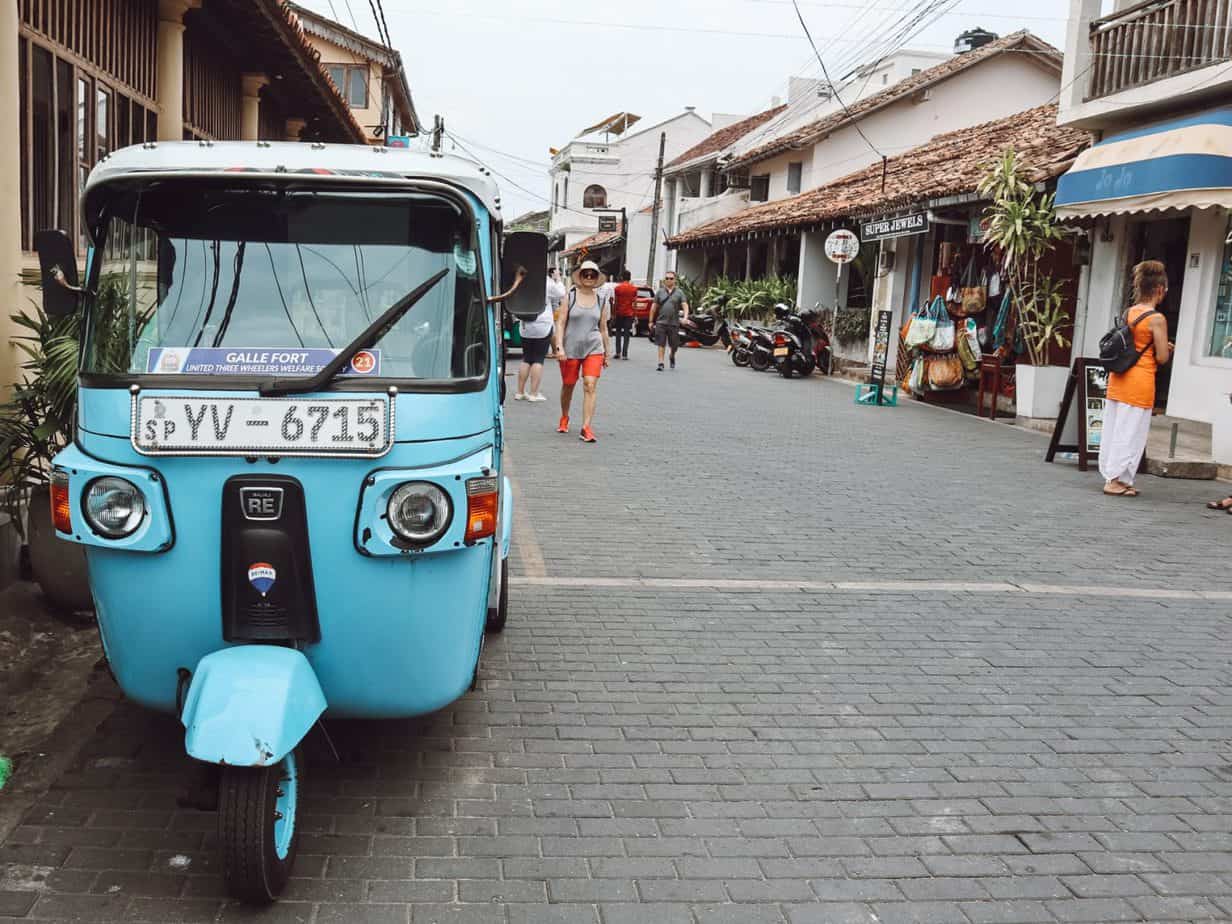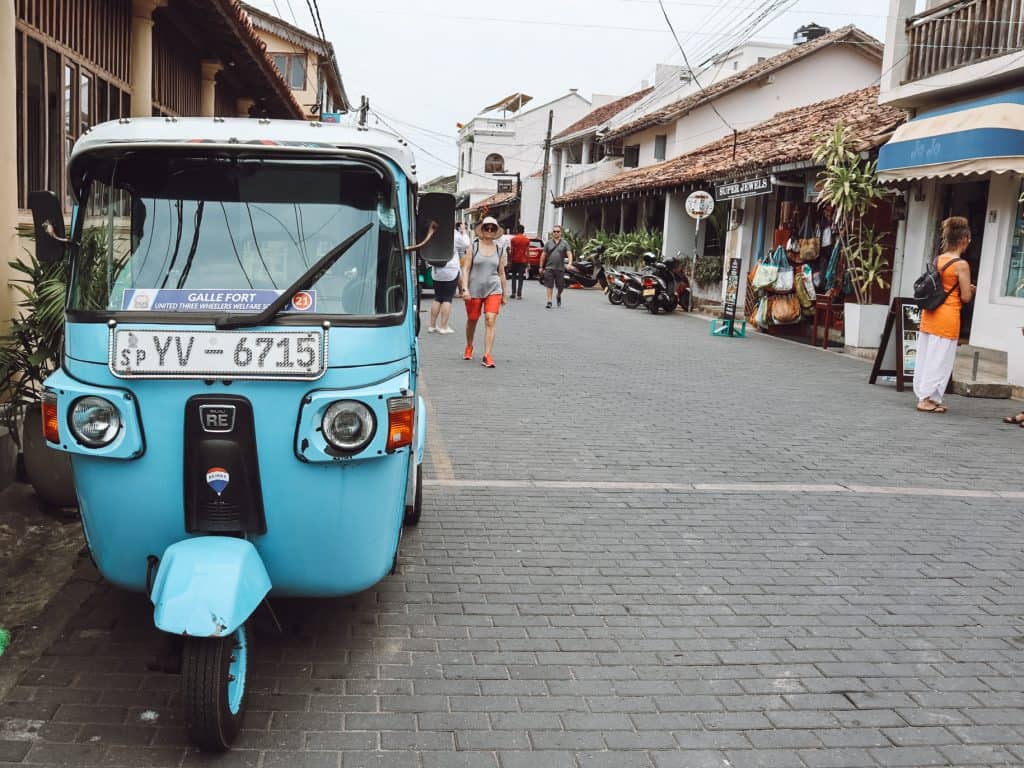 13 things to do in Galle Sri Lanka
Before we dive into the best things to do in Galle, I want to offer a piece of traveler's advice. Goodness knows I love to tick off lists myself, but some of my best travel days are the ones spent wandering – not aimlessly per se, but without a specific destination in mind. Soaking it all up. The inner fort area of Galle, with its winding cobbled alleys, kitschy boutiques, and cafes and curry buffets alike tucked into every nook, is perfect for this. So take these things to do in Galle as inspiration, and don't stress about checking off every item on this list.
1. Visit historical and cultural sites within Galle Fort
If you're a museum or history lover, the inner heart of Galle Fort will not disappoint. With its complex cultural history, including colonization by Dutch, British, and Portuguese forces, as well as maritime legacy, it's no surprise there are many cultural places to visit in Galle. These include: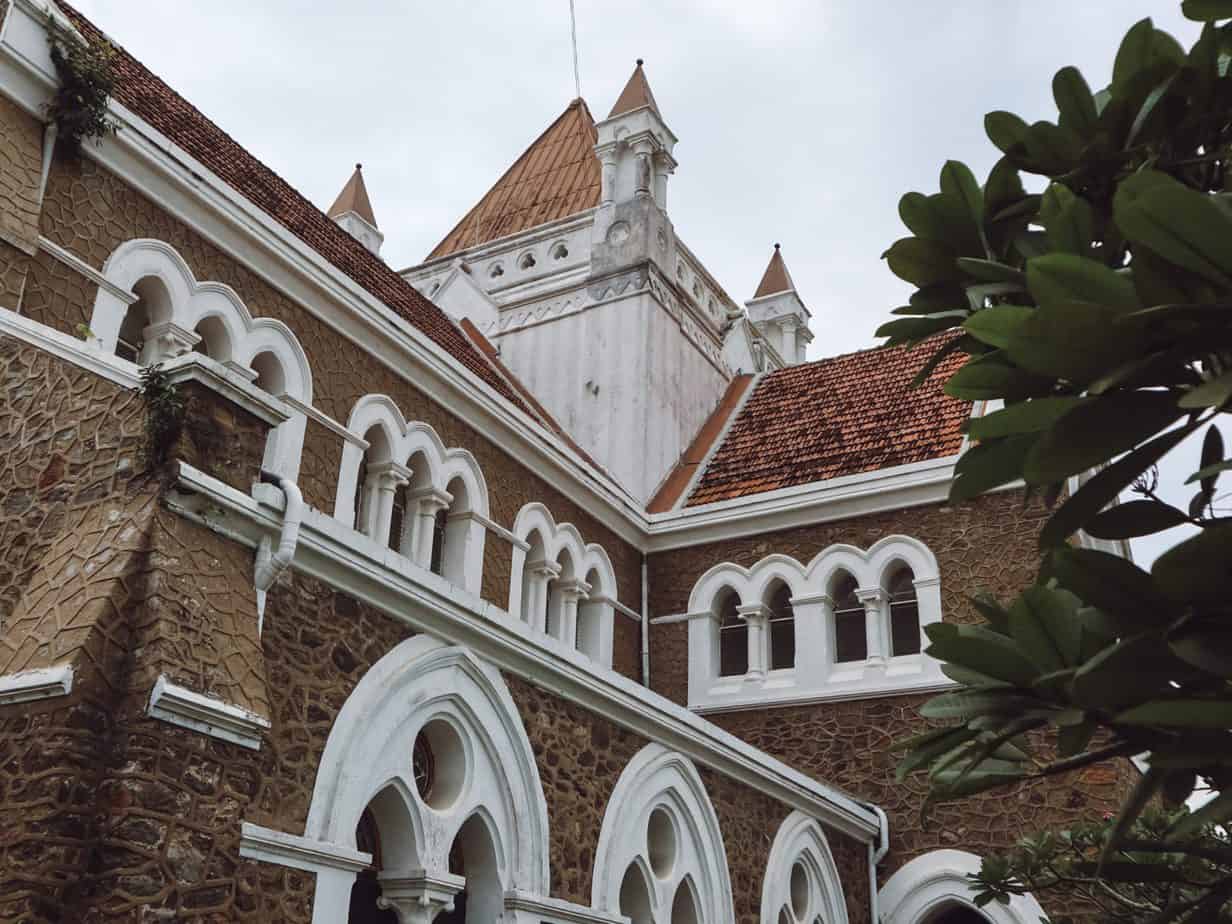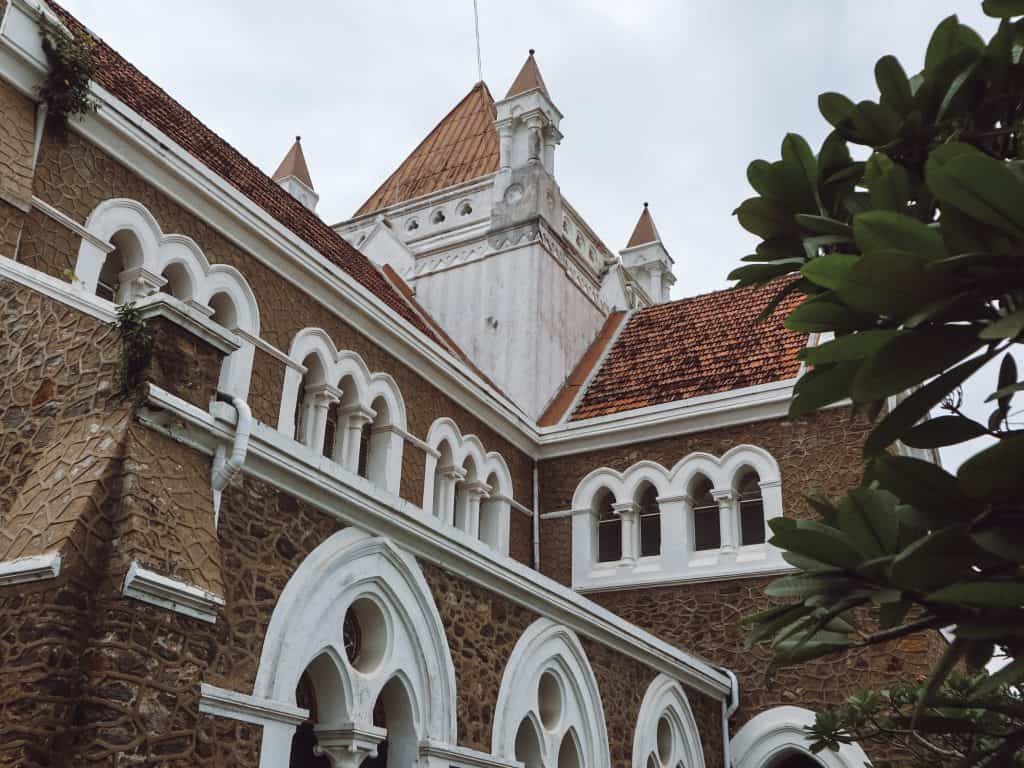 2. Walk the fort walls
Walking the fort walls is one of the things to do in Galle that you absolutely must experience. The total distance for this walk is about 2km, but allocate 45 minutes to an hour if you like taking photographs like me. It can get quite hot and humid in Galle in the middle of the day so plan this activity for either the morning or late afternoon.
In the early morning, I found the fort walls largely empty except for photographers seeking tourist-less shots. However, with the sun setting in the west and washing the walls in orange light, the late afternoon is actually a much better time for photographs in my opinion. My recommendation would be to walk the walls around 4:30pm, before circling back for prime sunset viewing (see #4).
The fort walls don't cover the entire circumference of Galle Fort, so you'll have to start at one end. My advice is to begin your walk at the north Galle Fort clock tower, before heading south to the bastions, then east to the lighthouse, and finally north toward the Old Dutch Hospital. There is some reconstruction happening currently, which may be a minor inconvenience on the walk, but you can still complete the full walk with only a couple interruptions.
3. Get an iconic Galle lighthouse photo
The image in most people's minds when they think of Galle is the white-washed lighthouse overlooking the ramparts, flanked by tall and swaying palms. The Galle lighthouse is actually the oldest lighthouse in Sri Lanka. 
I definitely recommend getting a photo of Galle's best known landmark. The best view, in my opinion, is from the fort walls themselves just before sunset. For a photo of you with the lighthouse, I liked a slightly offset, low-angled photo with me in the foreground. The image below was actually shot on my iPhone 11, which has been taking some top notch travel photos!
4. Watch sunset over the fort walls
Galle is known for its color-bursting, ocean swathing sunsets. In the evenings, tourists and locals alike gather along the fort walls to view the sun sink into the ocean. Vendors pop up, offering chai. The bread and roti tuktuk even makes its appearance, with its tinkling bell that reminds me so much of a western ice cream truck.
Everyone has their own opinion on the best spot to view sunset along the Galle Fort walls. Many people would recommend Triton Bastion, which we tried out but found to be too crowded and stuffy. The western section of wall between Flag Rock Bastion and Triton Bastion had the best view, in our opinion, as you can catch the sunset wash over the fort walls themselves. Sit and dangle your legs over the ledge, or cuddle up on one of the many benches.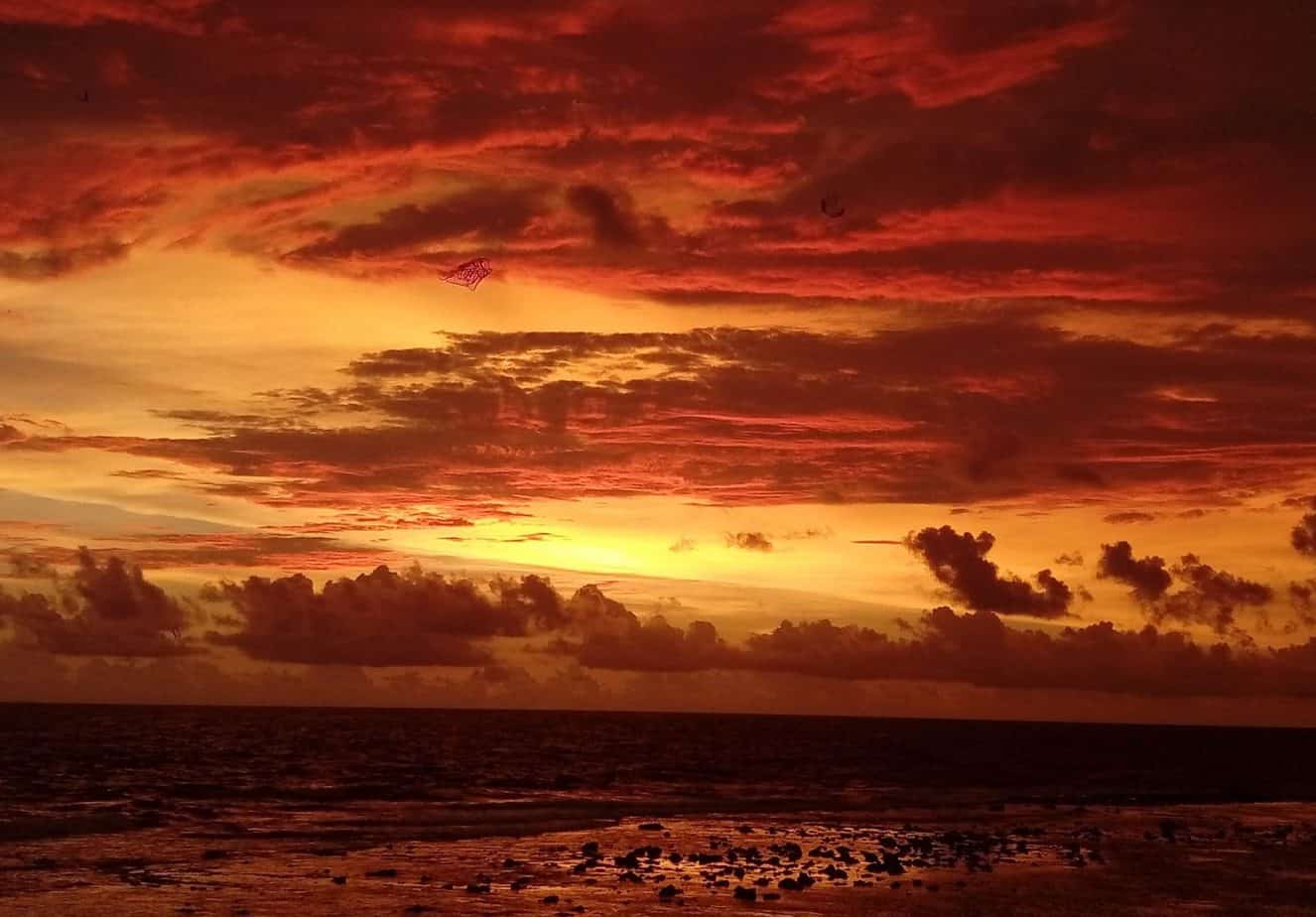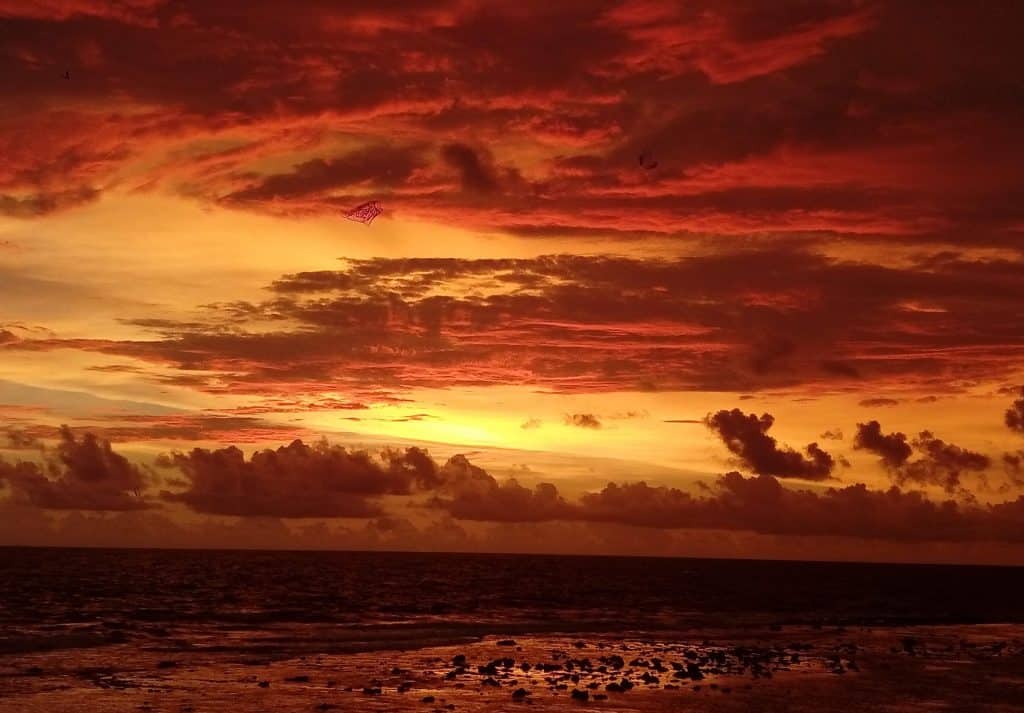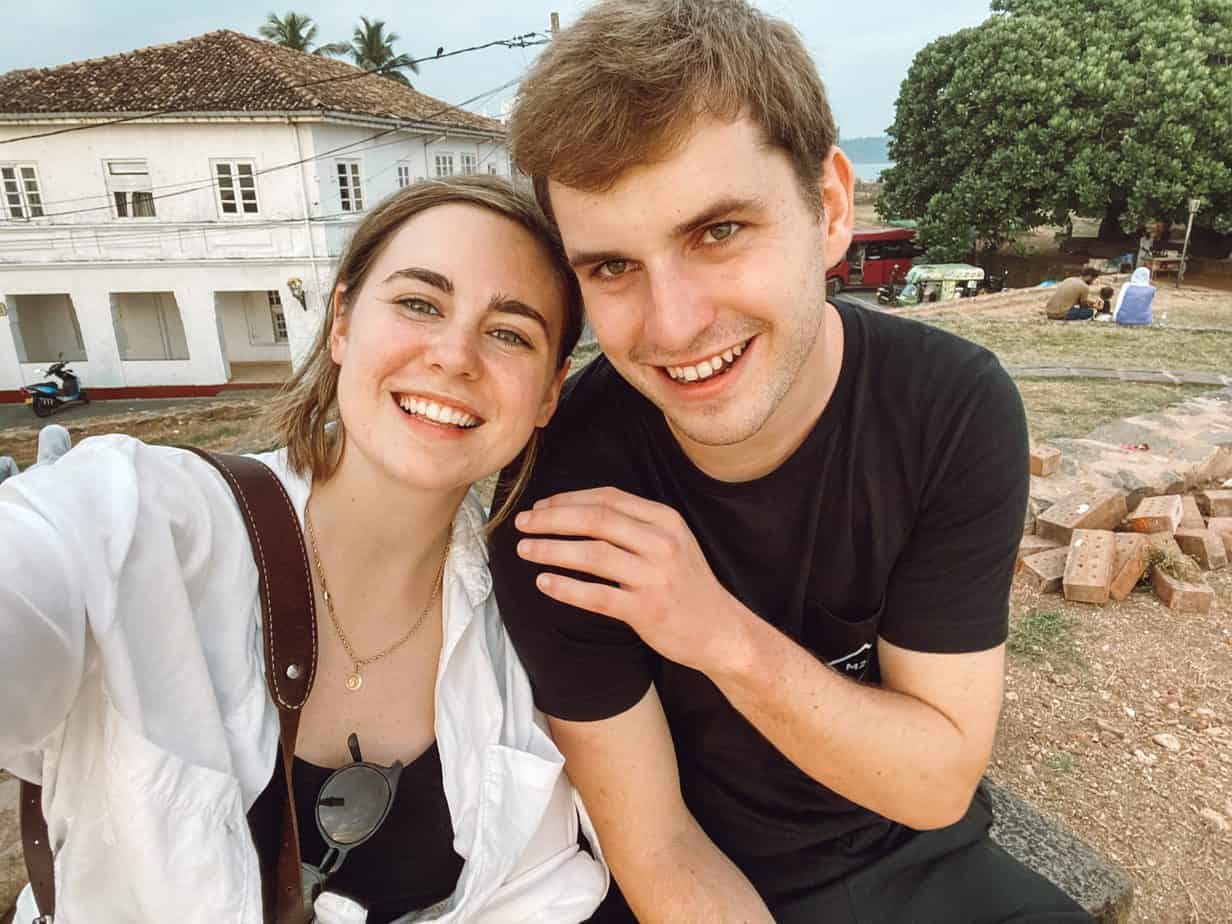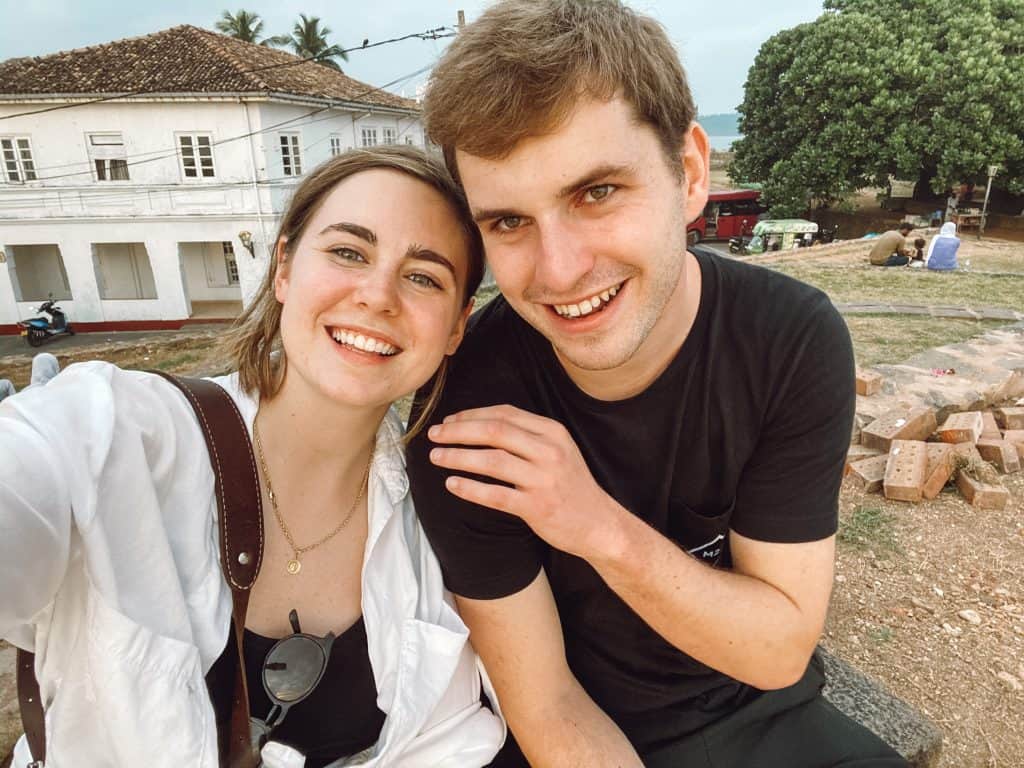 5. Peruse vintage Ceylon posters at Stick No Bills
Stick No Bills is the one Galle shop that definitively deserves its own spot on this list of places to visit in Galle. Just off bustling Pedlar Street, you'll stumble upon this white-washed shop with doors and windows flung open to the Galle heat. Stick No Bills is a poster gallery, offering vintage style Ceylon posters and postcards.
Postcards are my favorite souvenir, so I had to pick up two postcards. These were 400LKR (just over $2) each. Of course this is nearly the price of an all-you-can-eat curry buffet in many parts of Sri Lanka, but the designs are gorgeous, and even better is that proceeds support an ocean conservation charity in Sri Lanka.
Stick No Bills // 35 Church St, Galle 80000, Sri Lanka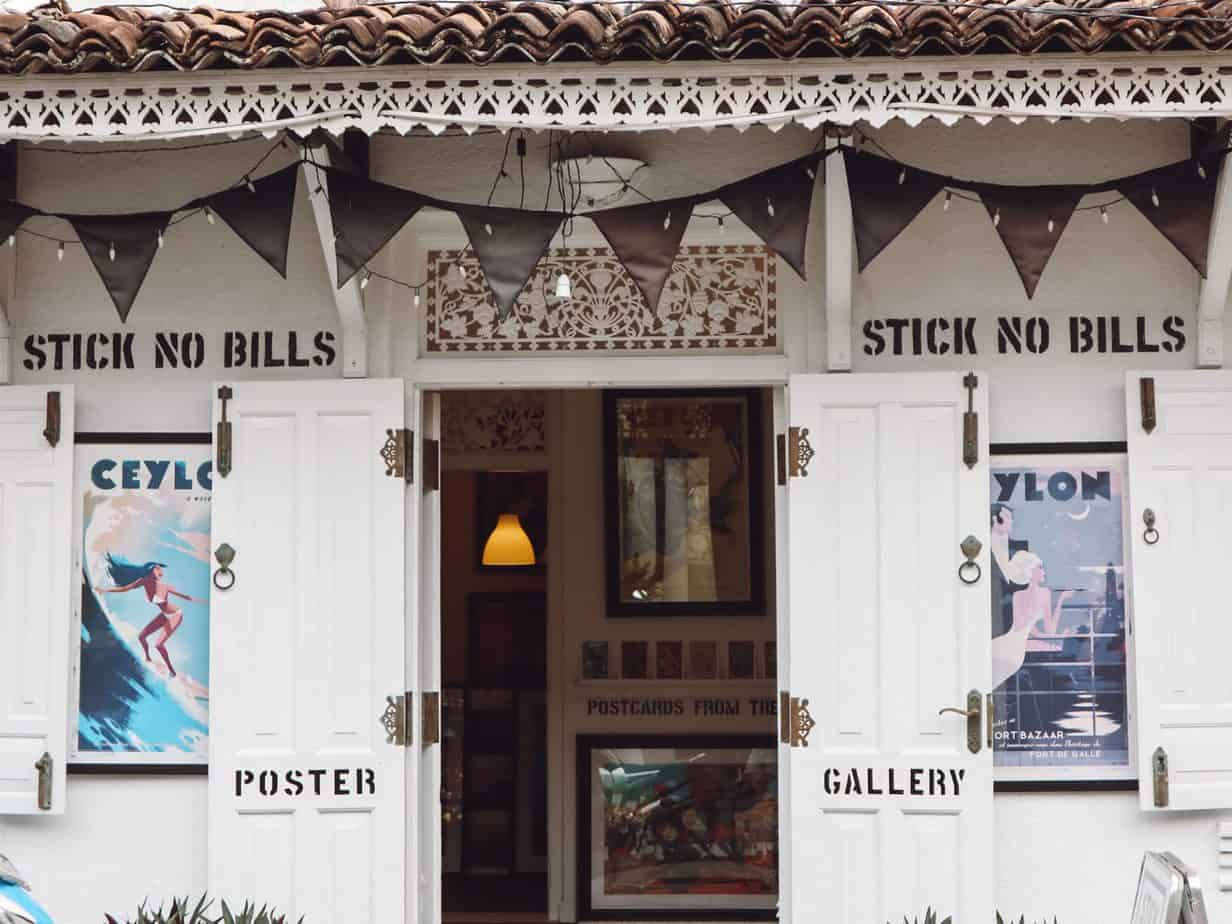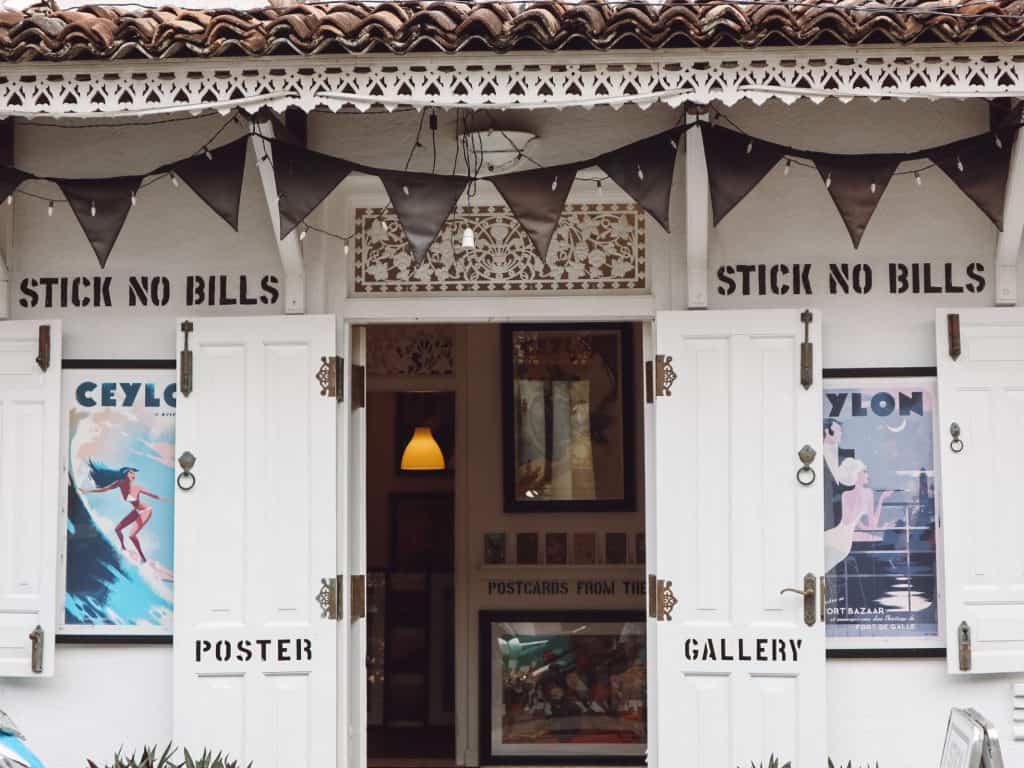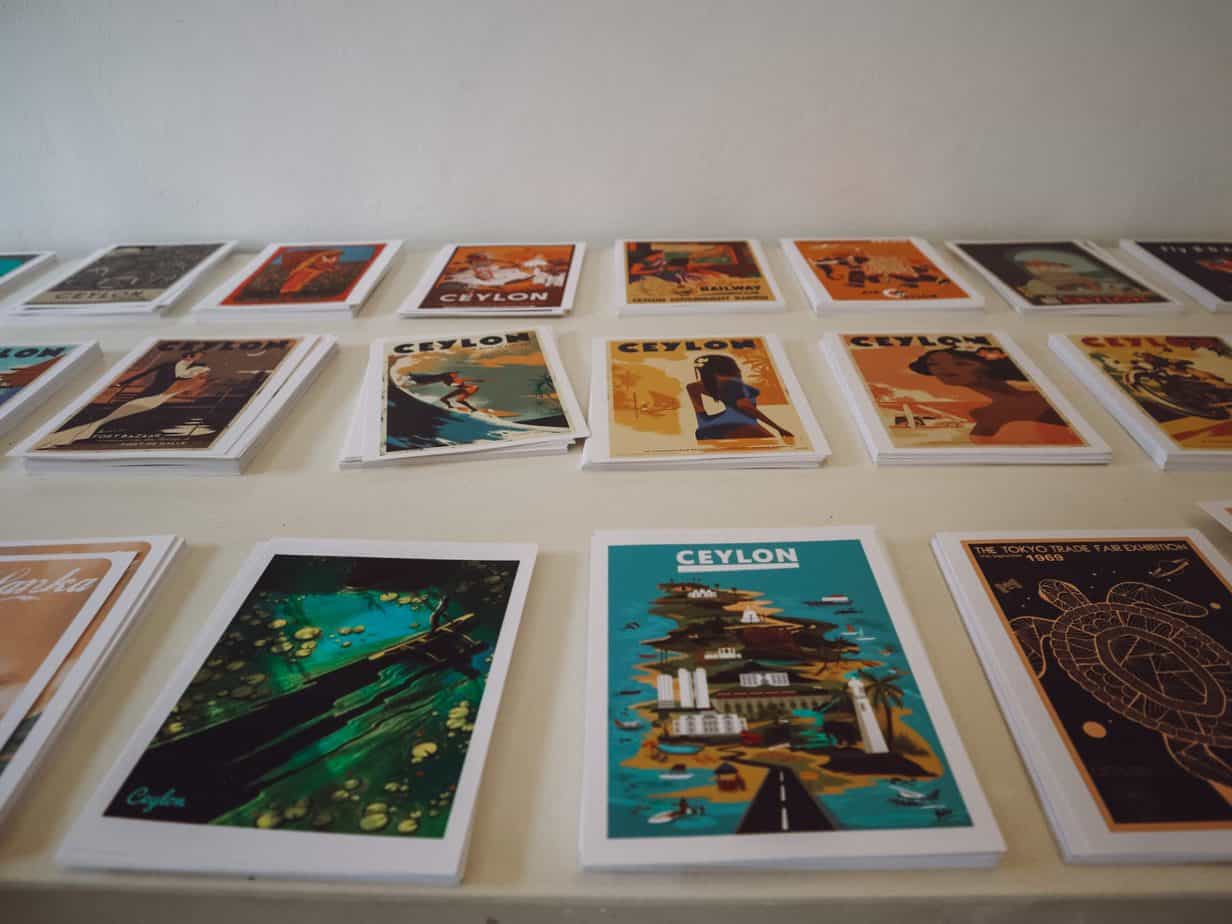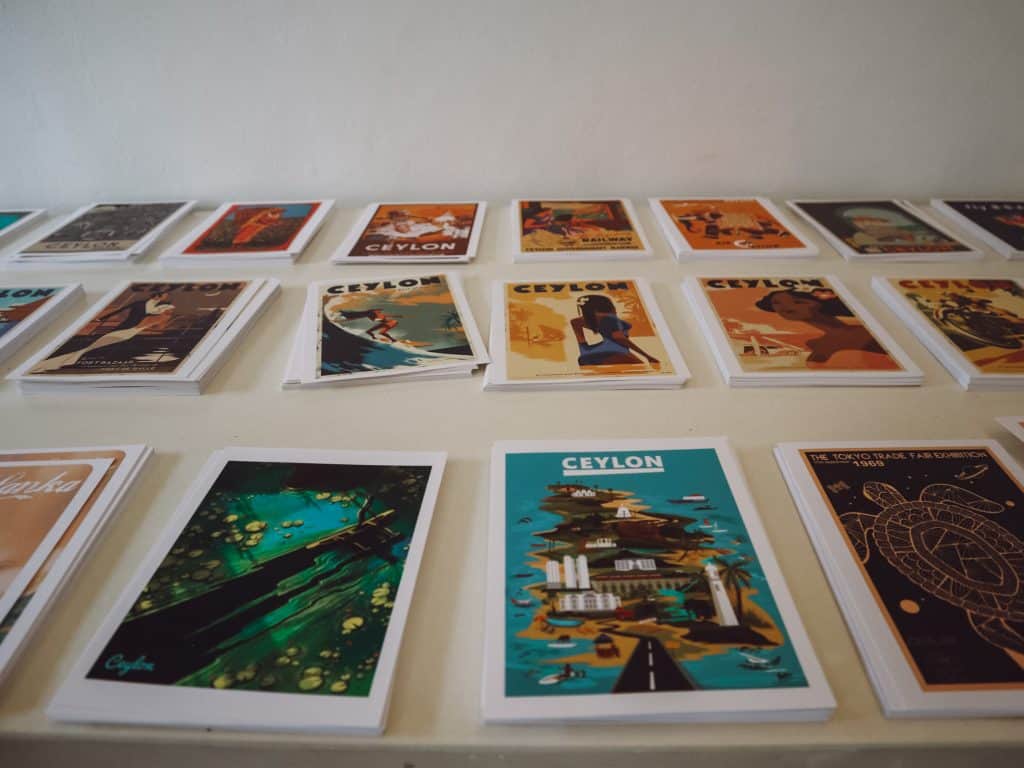 6. Pop into Galle's many boutiques
Across our travels in Sri Lanka, Galle definitely came out on top in the boutiques and shopping category. The compact Galle Fort area is filled to the brim with unique boutiques – spanning from boho chic Australian surf clothing, to kitschy and recycled textiles, to hand-made artwork by Sri Lankan artisans, and more.
Pedlar Street, which bisects the inner Galle Fort, is the epicenter of shopping and should be your base (we actually stayed at a hotel along Pedlar Street, which I discuss more below). However some of the best boutiques can also be found on the quieter side streets that branch off Pedlar Street. I suggest you get in the wandering mood and see what you find.
Some of my favorite Galle boutiques and shops include: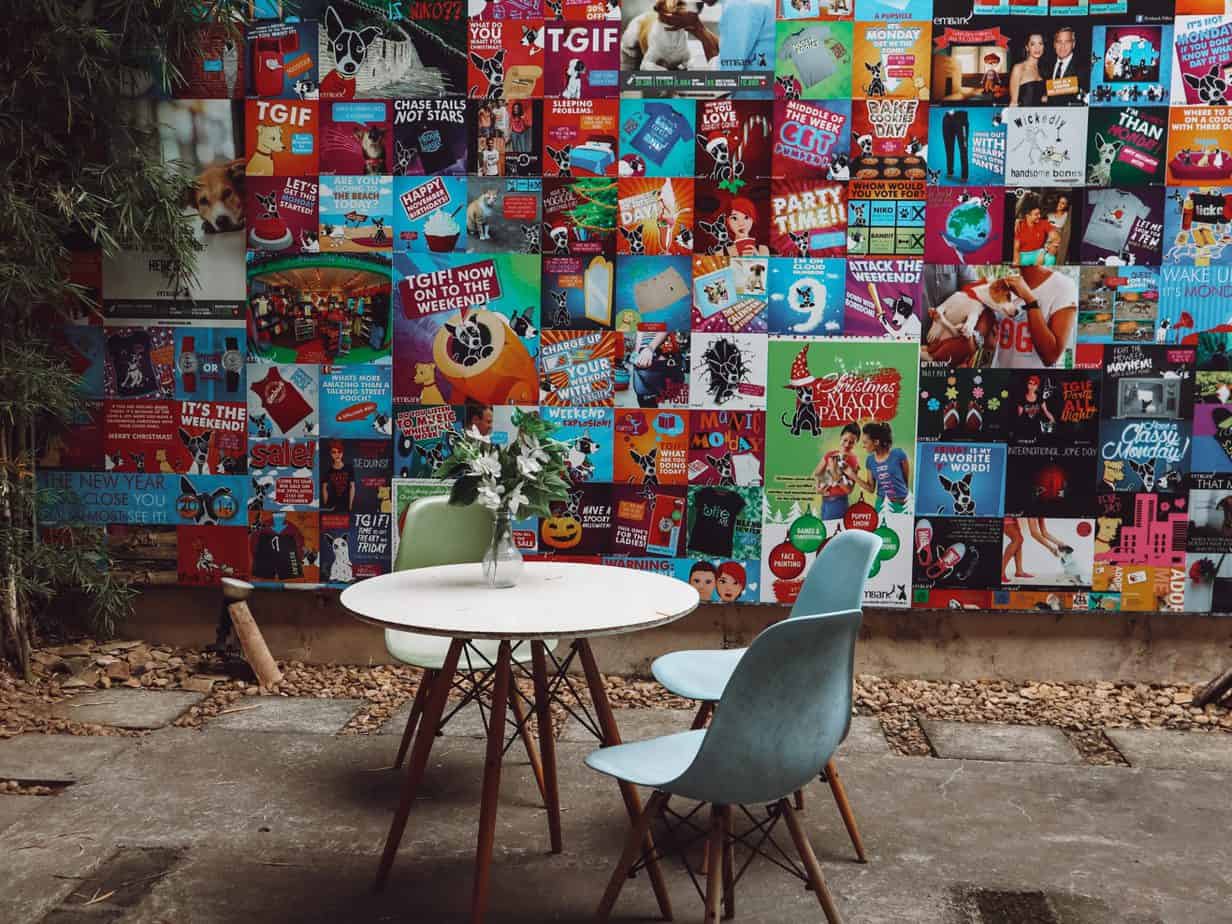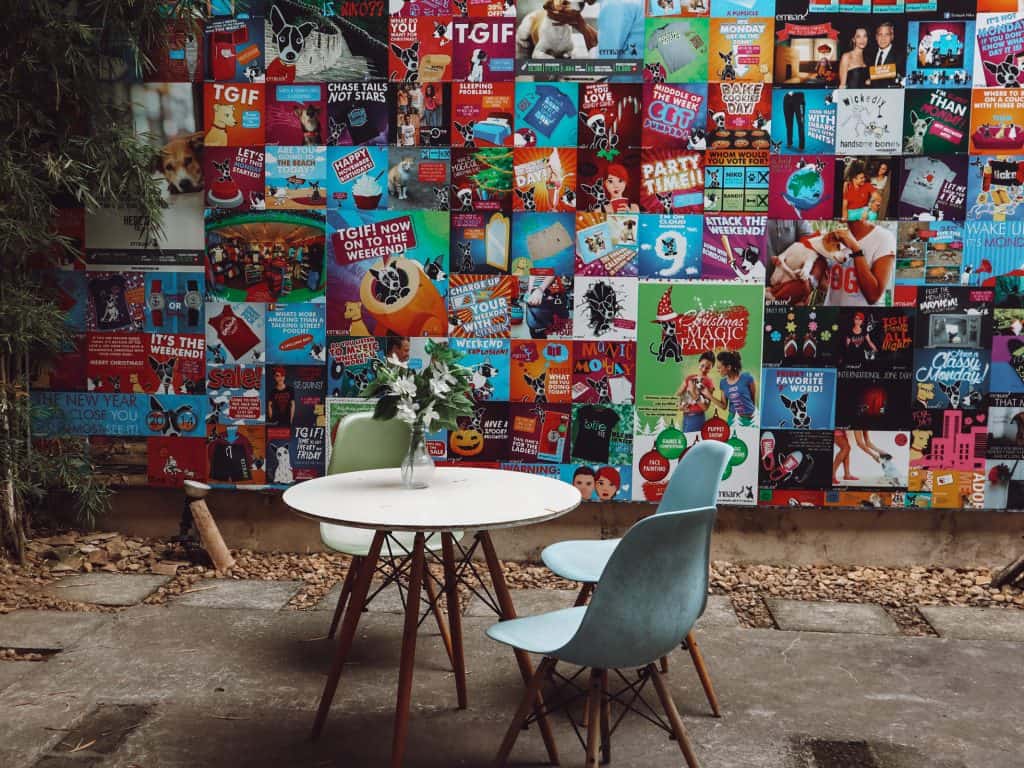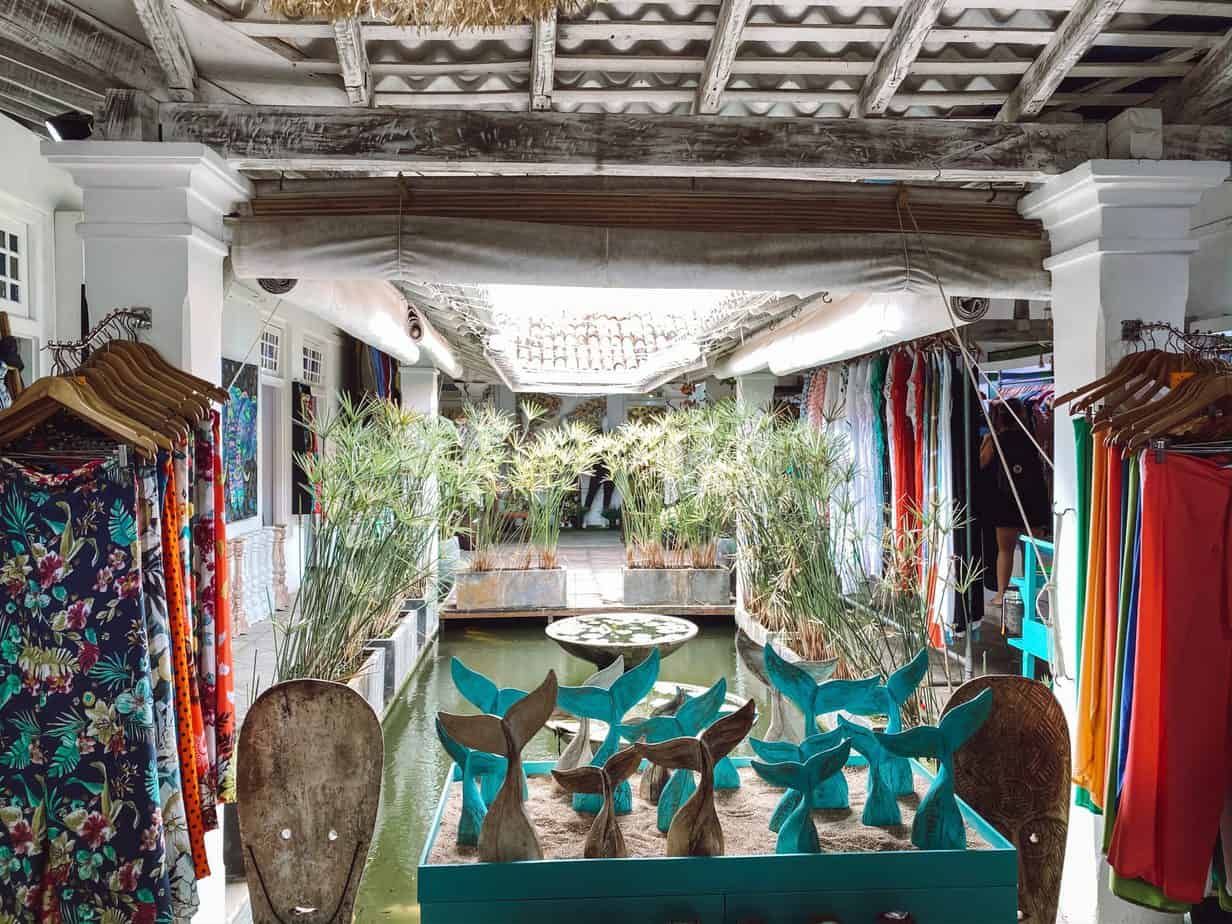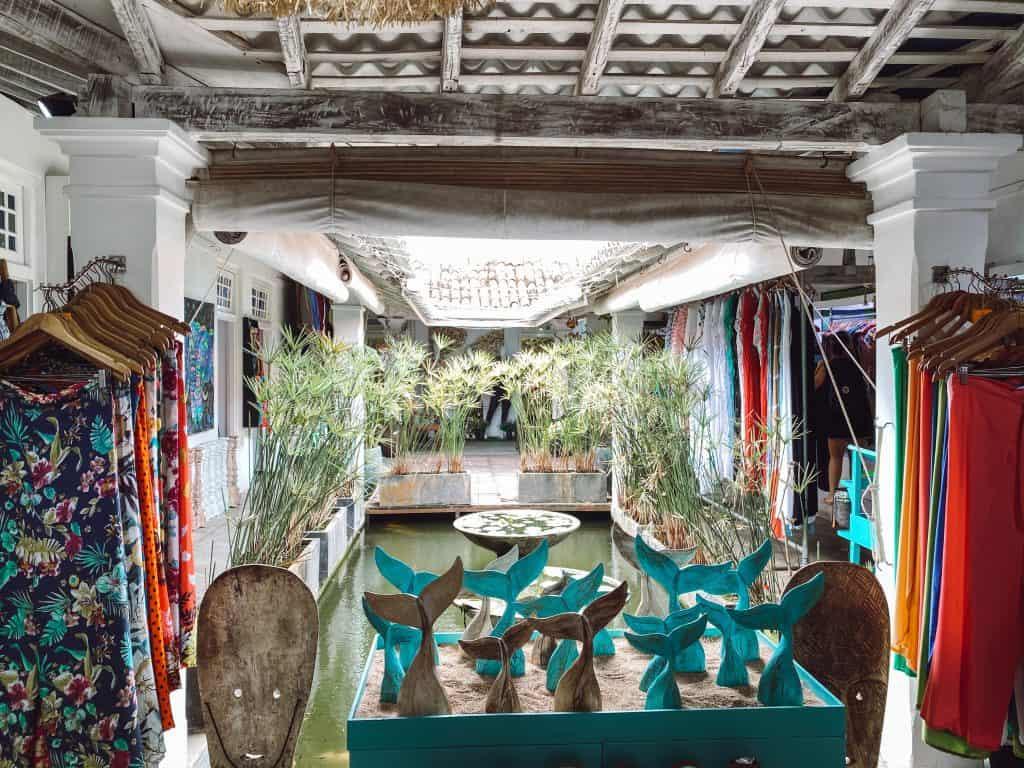 7. Get a specialty Sri Lankan coffee from Heritage Café
I adore the rich and nutty flavors of Sri Lankan grown coffee, but it can be tough to find really good, barista-style coffees in much of the country. Luckily there are a few places in Galle with a full barista set up, but Heritage Café is my favorite pick.
Heritage Café is an impeccably decorated café (see: the tamped copper elephant-tuktuk outside the premises). It's a great spot any time of the day, but its coffee really makes it stand out. All coffee served here is organic, single-estate Sri Lankan coffee. Choose a latte, cappuccino, or any drink of your choice. Heritage Café has also committed to no single use plastics (and serves take-out in corn-based containers). They're saving an estimated 70,000+ single use plastic bottles and containers each year. Which makes them a great business to support!
Heritage Cafe & Bistro // 61 Pedlar St, Galle 80000, Sri Lanka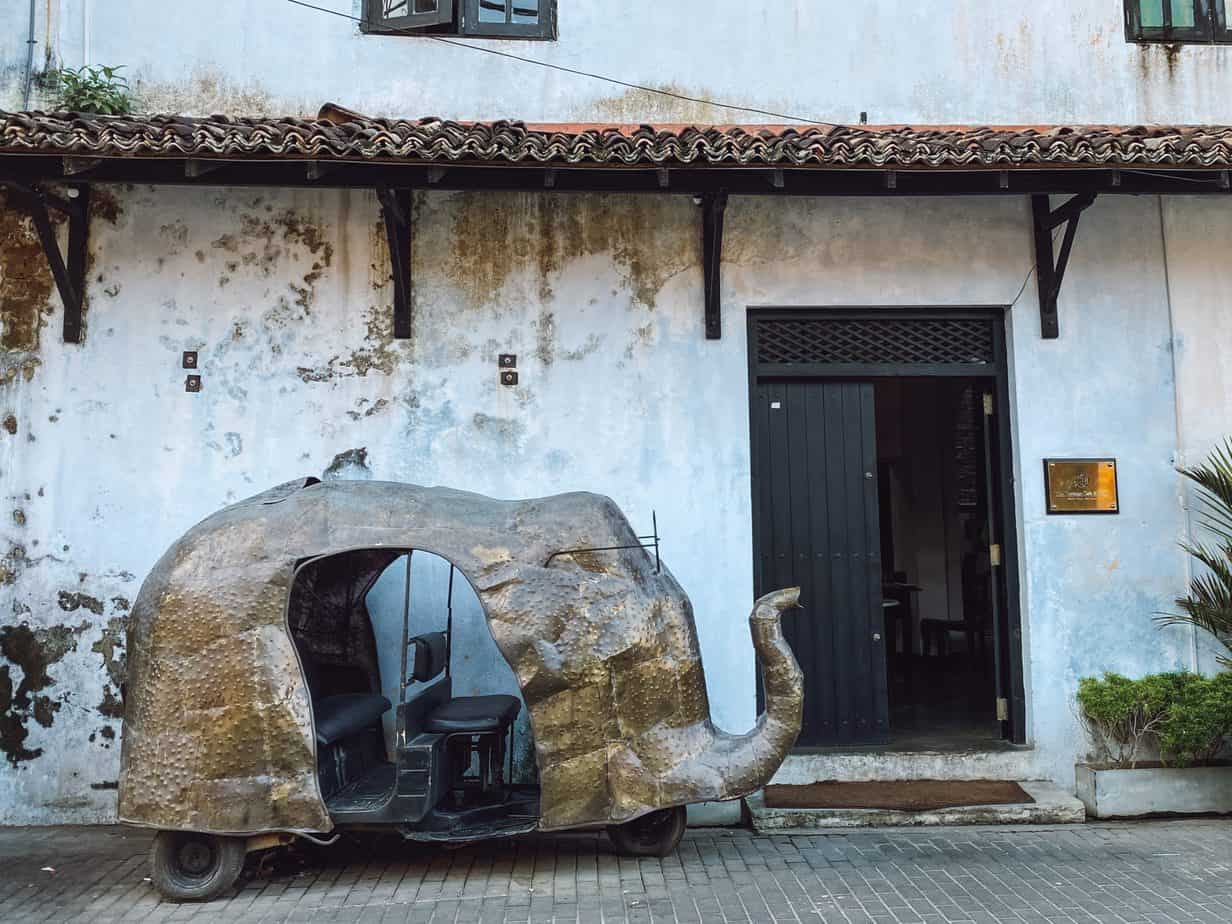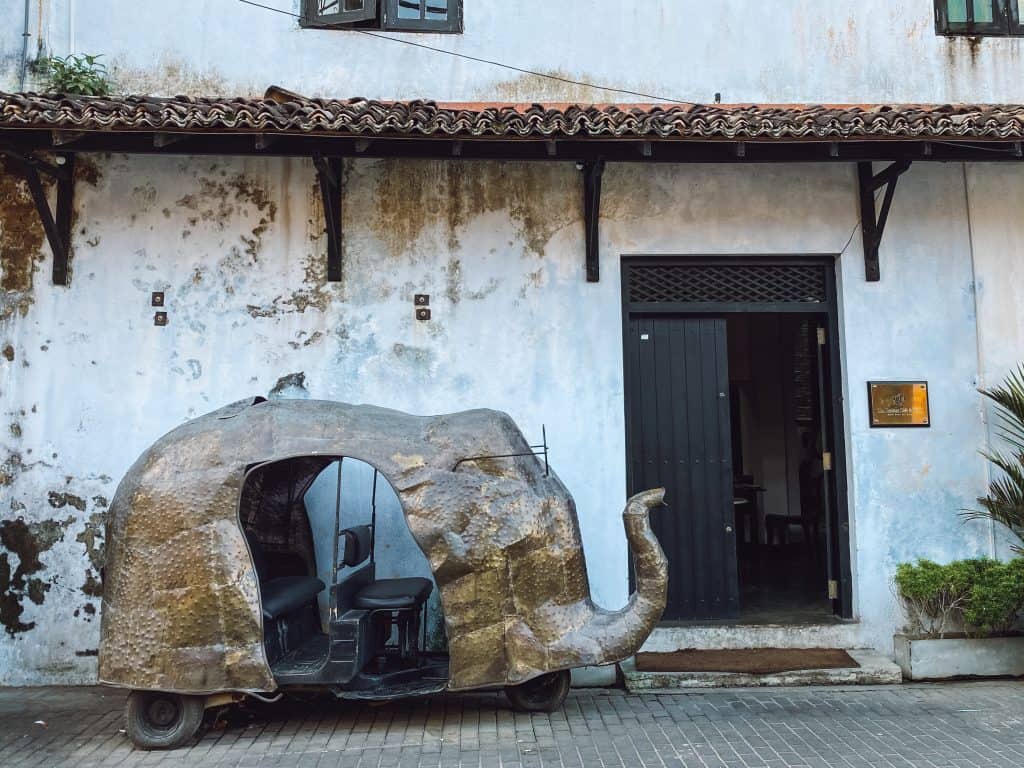 8. Grab lunch at Poonie's Kitchen
Poonie's Kitchen is a magical little secret garden, hidden away in a courtyard behind MimiMango boutique. As we entered the enclaved, open-roof café my eyes were instantly drawn to the rectangular pool filled with giant, lazily swimming orange and white fish. The rest of the café, and its menu, shares the same whimsical ambience, with pastel signs proclaiming "eat flowers, poop rainbows," a dedication to hollowed papaya instead of plastic straws.
Despite being a gluten free traveler, I had quite a few options at Poonie's Kitchen (the wonderfully eccentric owner was also incredibly helpful with this). The salad 'thali' bowl is listed on the menu as "what we do best," so I had to try it out. With eight different types of salad (including watermelon sticks, green beans, freshly picked avocado, and more), I was in heaven. For non-celiacs or gluten intolerant folk, we were also drooling over our neighbor's veg bhaji platter.
Poonie's Kitchen is a great stop for breakfast, or an early or late lunch. According to the owner, it gets pretty busy from 1-3pm and can be tough to nab a table then. It also closes at 5:30pm (despite the misinformation on Google Maps), as, according to the owner, she has "lost the will to live by 5:30." Ha!
Poonie's Kitchen // 63 Pedlar St, Galle 80000, Sri Lanka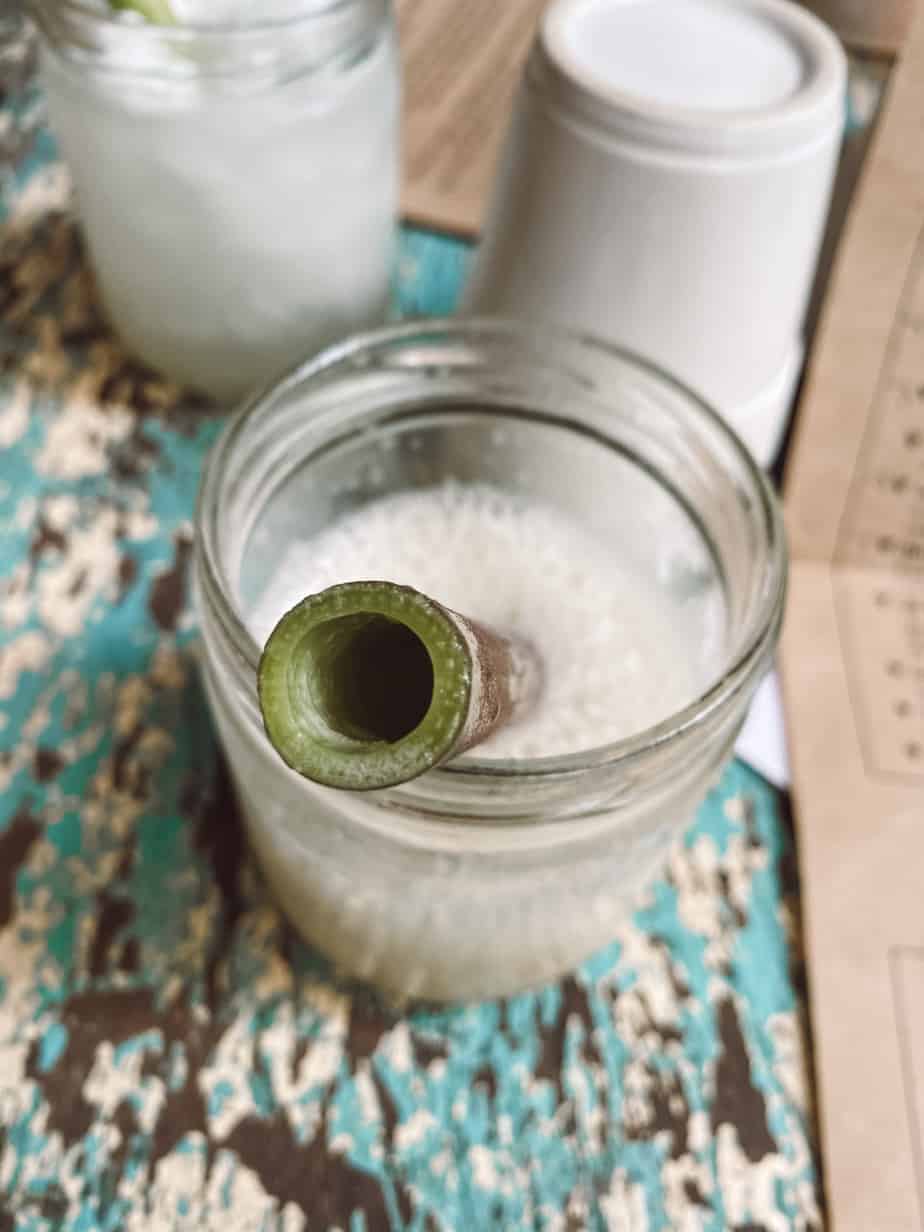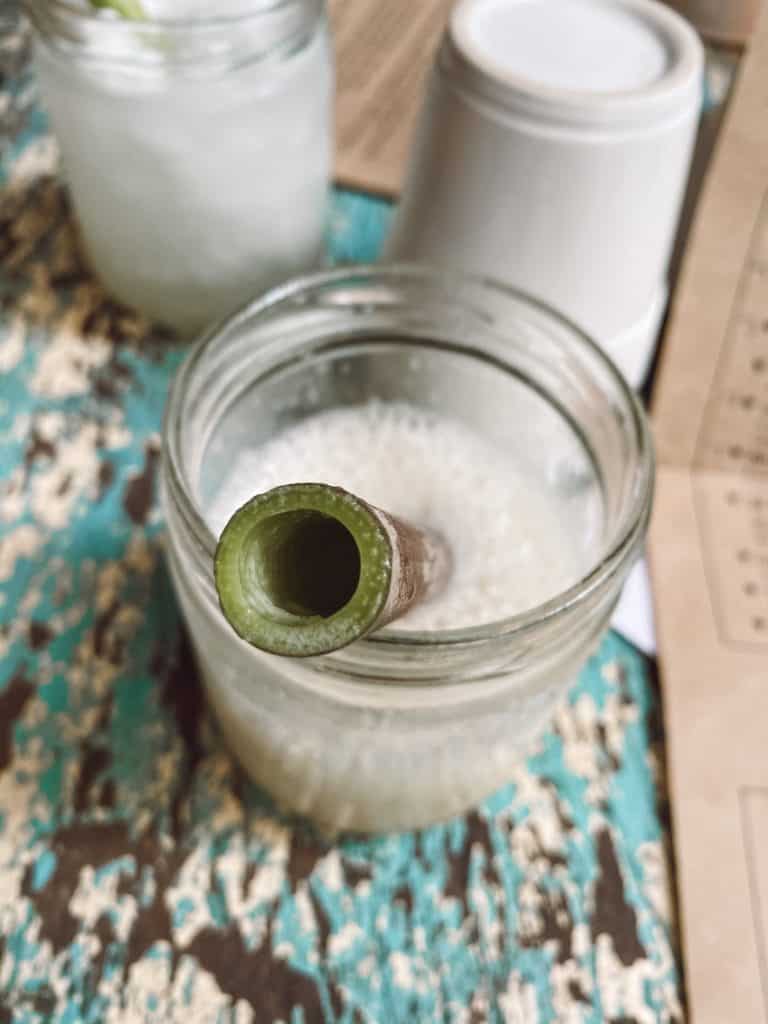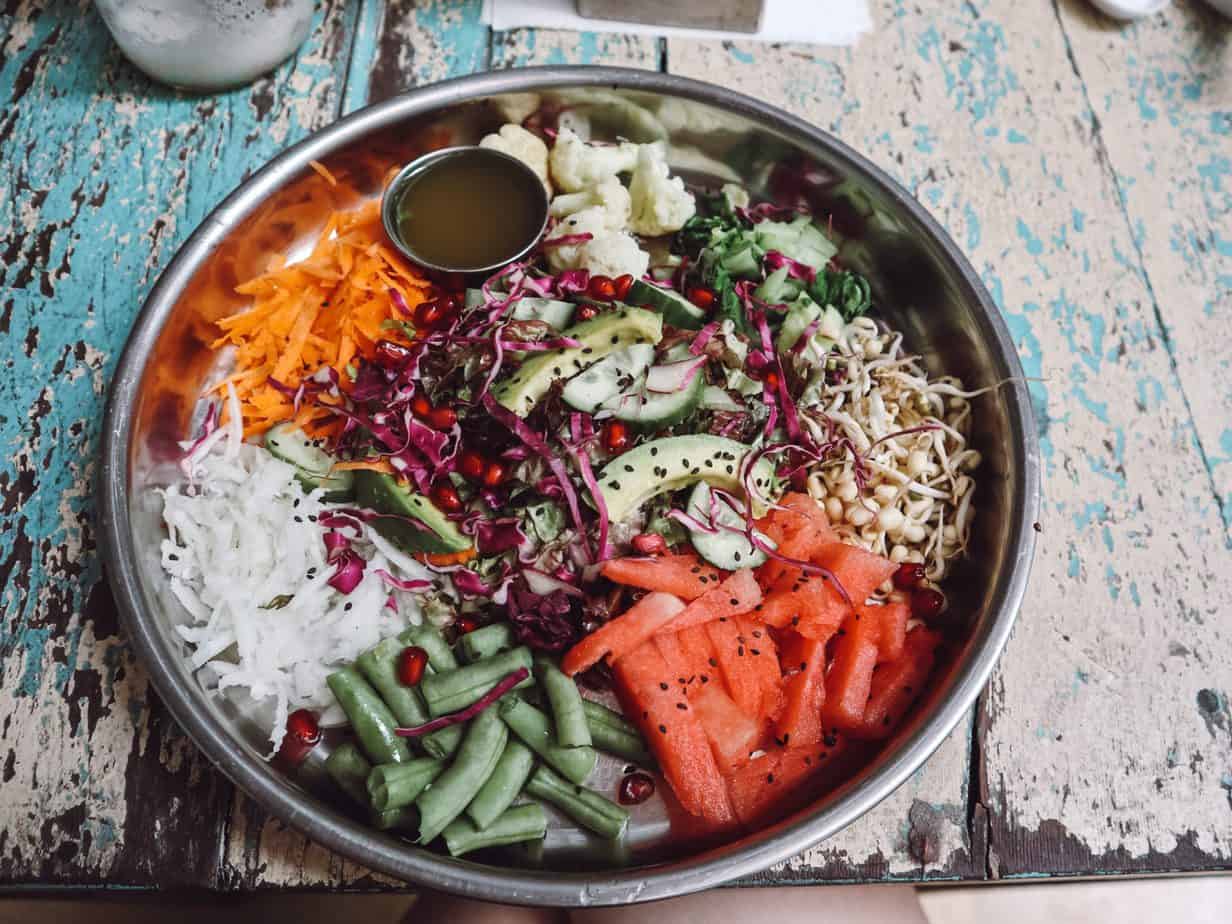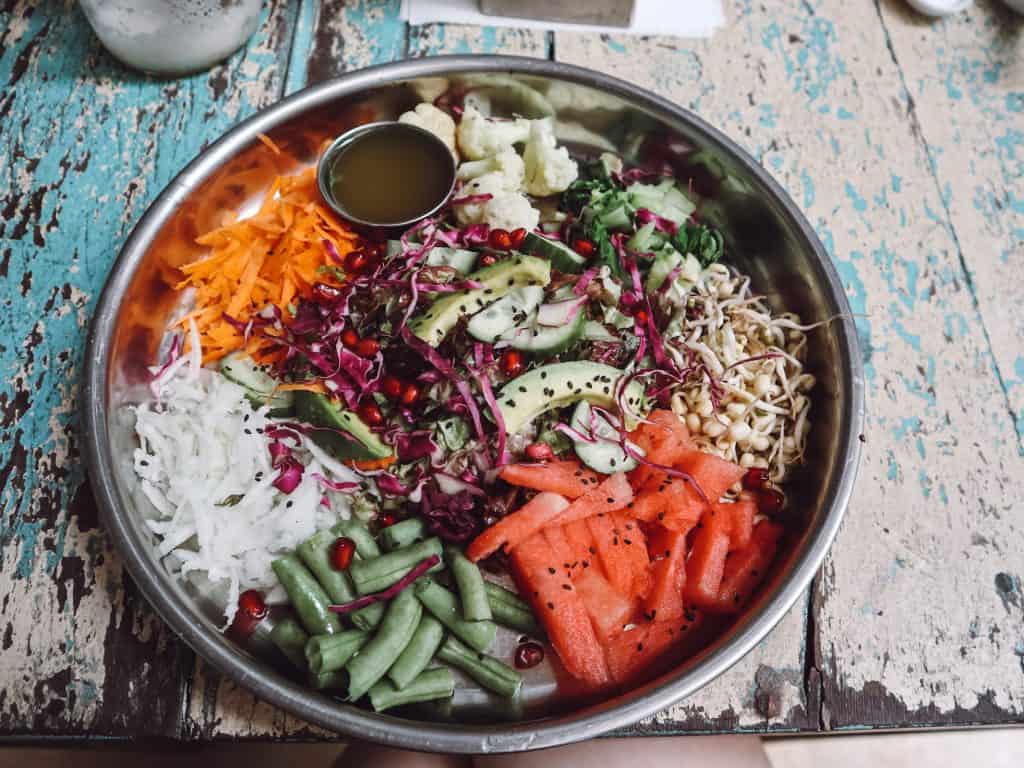 9. Try gelato or ice cream
With its sticky southern heat, it is unsurprising that a mini gelato economy has popped up in Galle. A nice frozen treat is the perfect way to break up a hot fort walk, or find respite from the midday heat.
Our top pick for gelato is Il Gelato, which we returned to twice within four hours! Our favorite flavor was the 'holy grail,' which is a mix of chocolate and caramelized peanuts. The Pistachio and Tropical Papaya were also wonderful. From a gluten free perspective, I appreciated that separate scoops were used for each flavor, and that the staff were knowledgeable. 
If you prefer true ice cream to its richer cousin, then you must stop by Dairy King. This family-run ice creamery has been operating a couple blocks off Pedlar Street for years now. 
Il Gelato // 46 Pedlar St, Galle 80000, Sri Lanka
Dairy King //  69 Church St, Galle 80000, Sri Lanka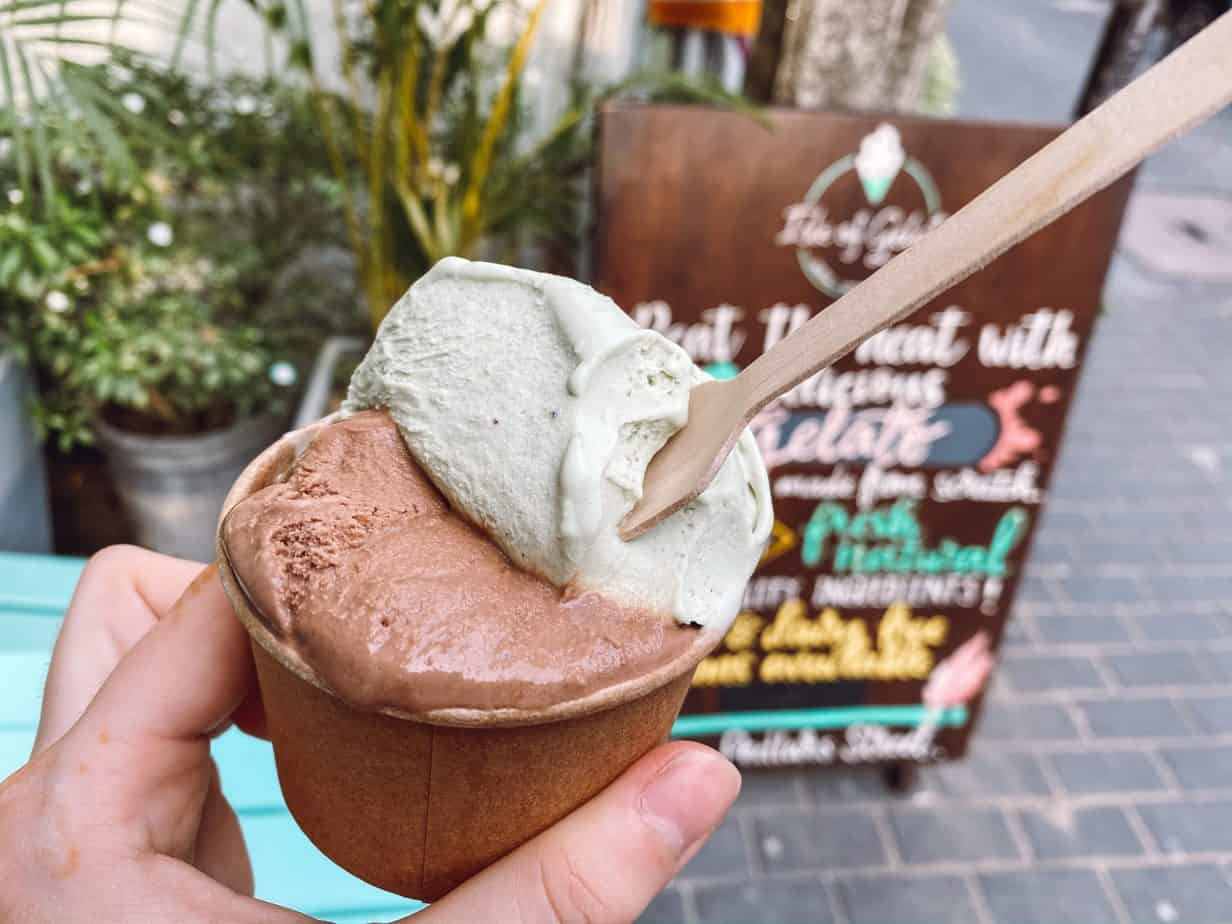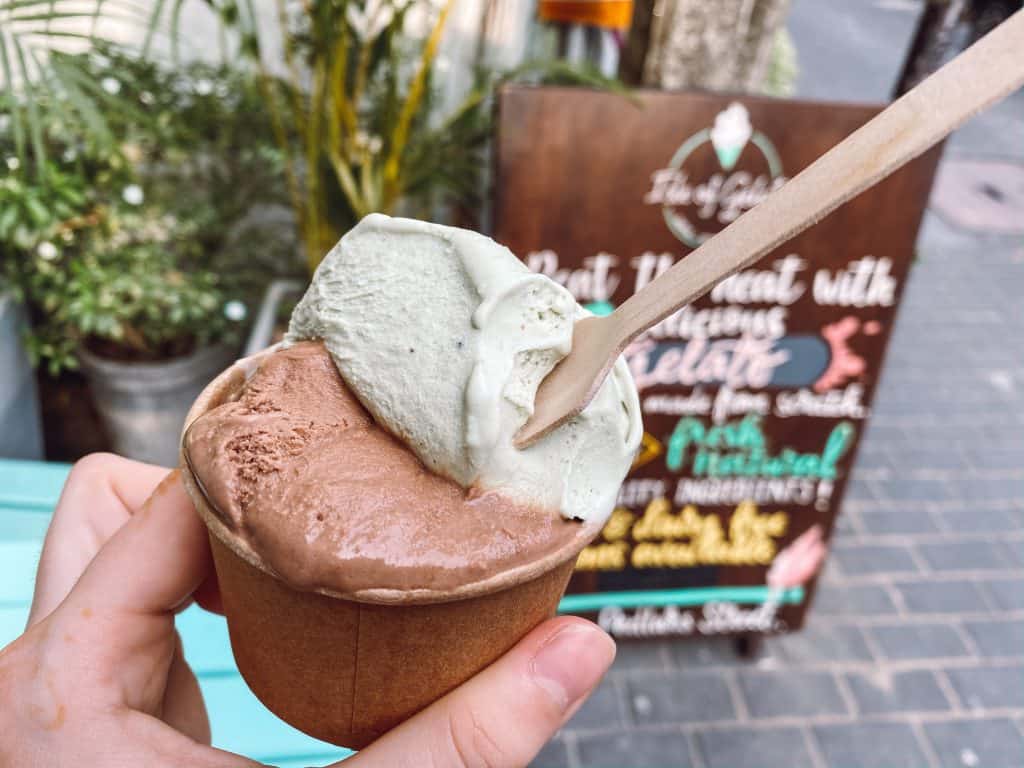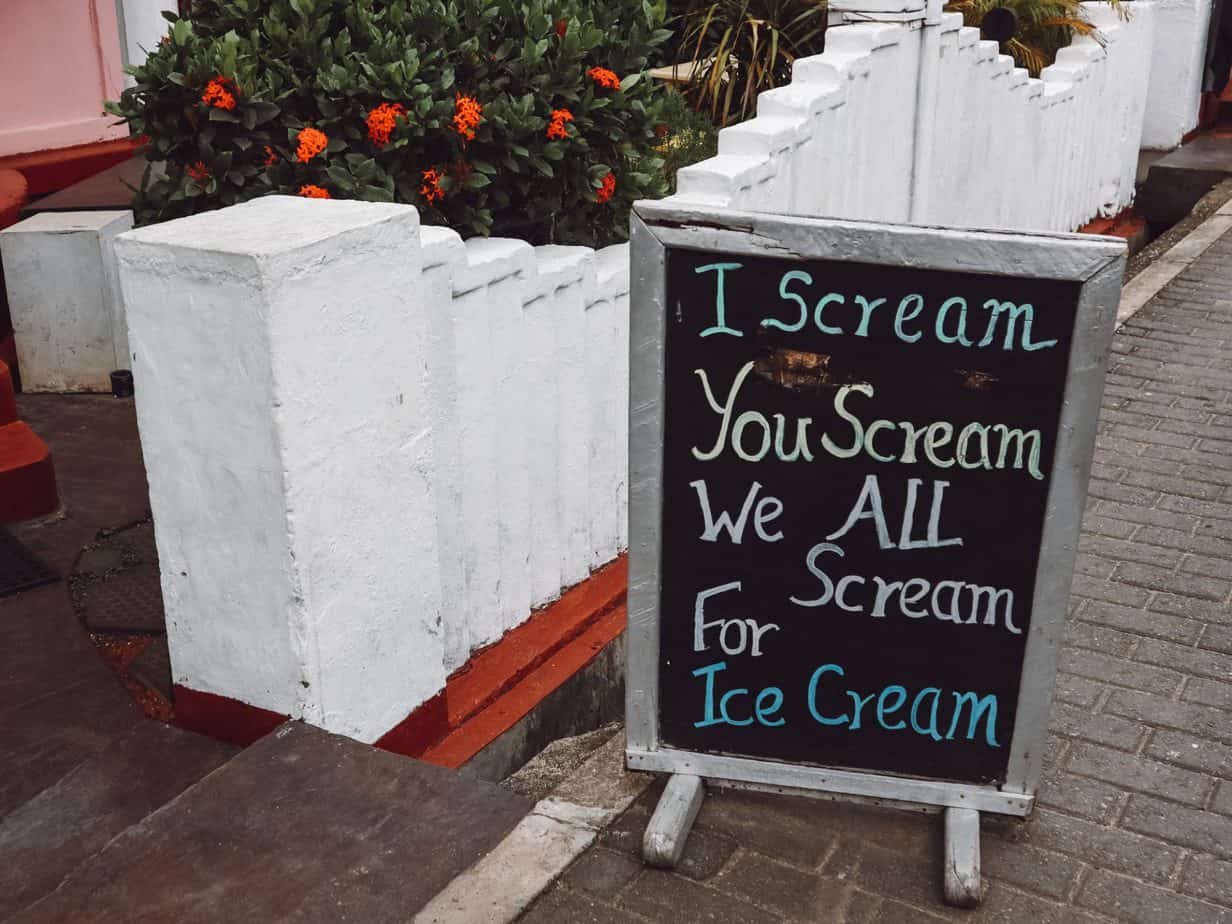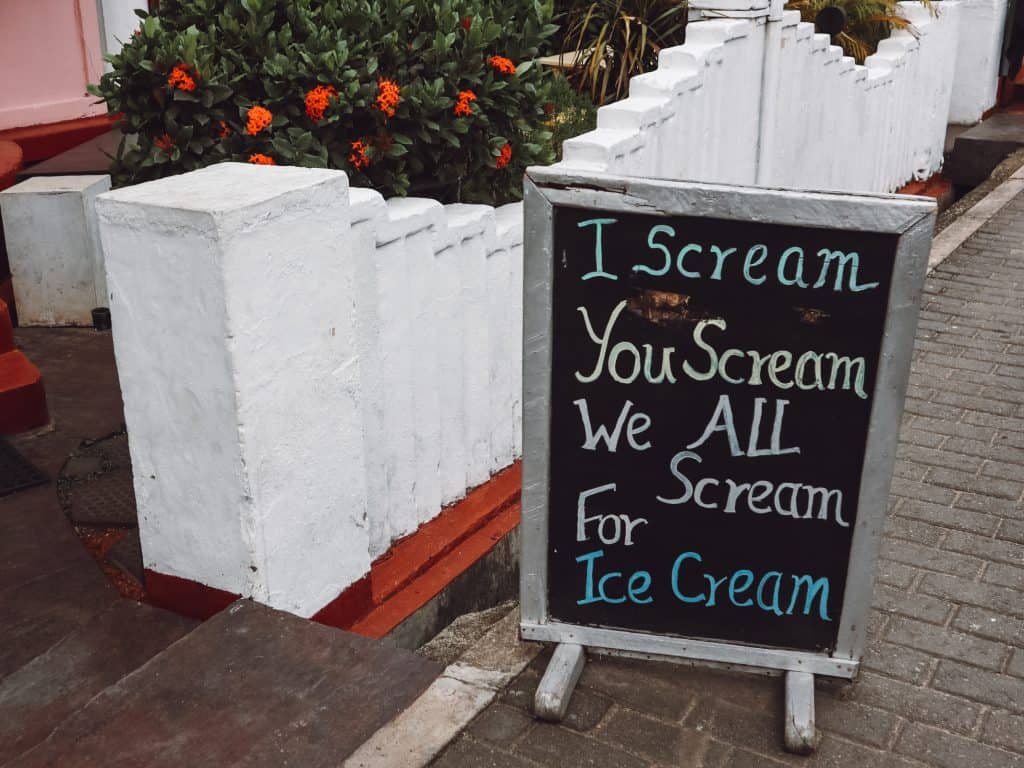 10. Eat dinner in the Old Dutch Hospital
We've covered the main meals of lunch and gelato, but where do you stop for dinner? There are so many high quality restaurants in Galle that it can be hard to pick – the Heritage Café & Bistro, Fort Printers, and Pedlar's Inn stand out. However if you only have one night in Galle, then you must grab dinner in the Old Dutch Hospital. The Old Dutch Hospital is a renovated hospital that is now a shopping center right on the seafront. Dinner here ensures a sea breeze and stunning views.
The most recommended restaurant is A Minute by TukTuk, with its near cult-level following thanks to over-the-water views and a creative twist on a Sri Lankan menu. Due to its lack of gluten free options, however, we decided to eat at the neighboring Dimo Fort. With impeccable, kind service, and a truly mouthwatering fresh-caught crab curry, I was not disappointed.
Old Dutch Hospital // Hospital St, Galle 80000, Sri Lanka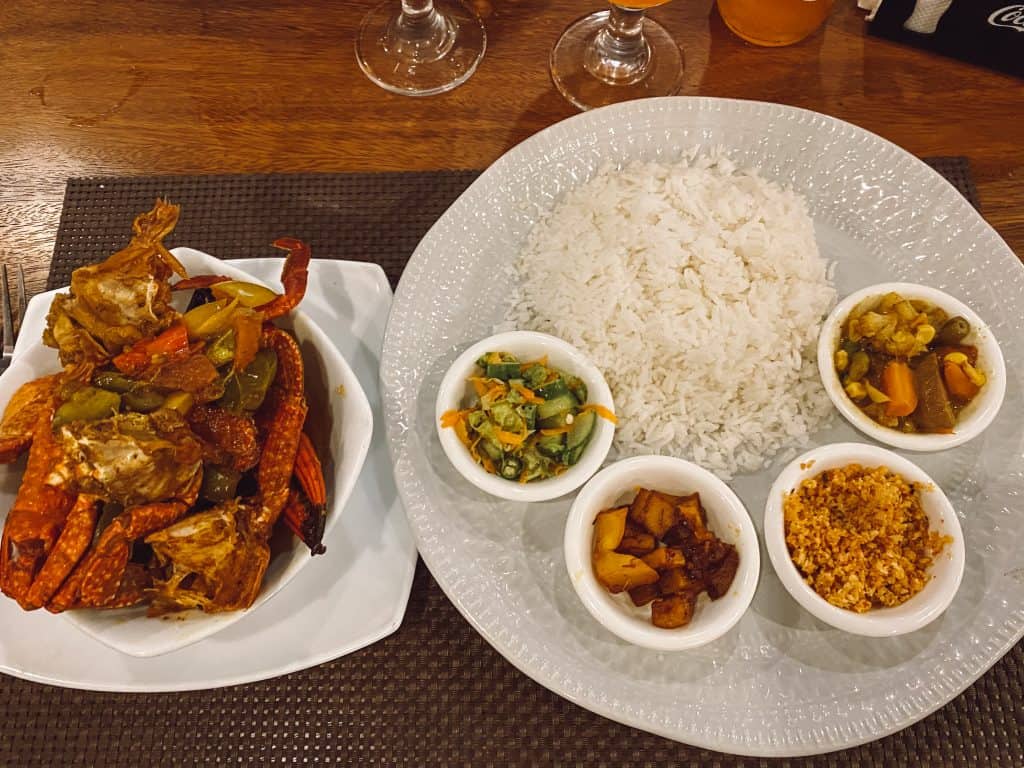 11. Take a rice paddy bike tour
Idle Bikes offers bike tours around Galle, helping you navigate as well as introducing you to sights along the way. The tours cost anywhere from $20-$40 and last 1.5-4 hours depending which tour you choose! Most tours pass through Eluvila Bird Sanctuary, and include a stop half way through for fresh coconut water and fruit. The extended tour option wraps around Koggala Lake and its surrounding cinnamon plantations. 
You can check the various bike tour options and time here, and book online ahead of your tour date. Idle Bikes is a locally owned and operated business, and all of the bike tour guides are local avid bikers who are first aid certified.
Idle Bikes // Godawatta Mihiripenna, Galle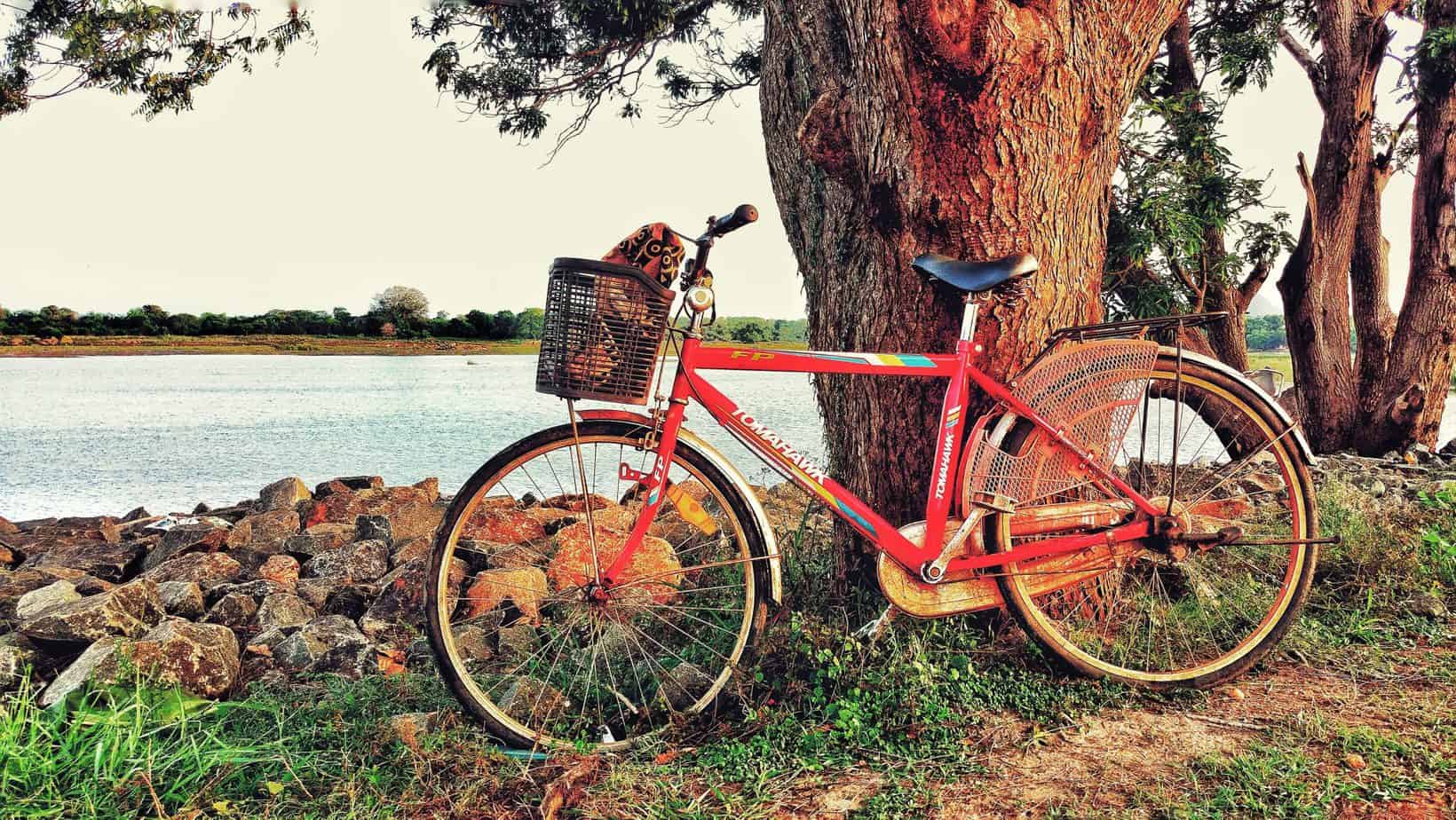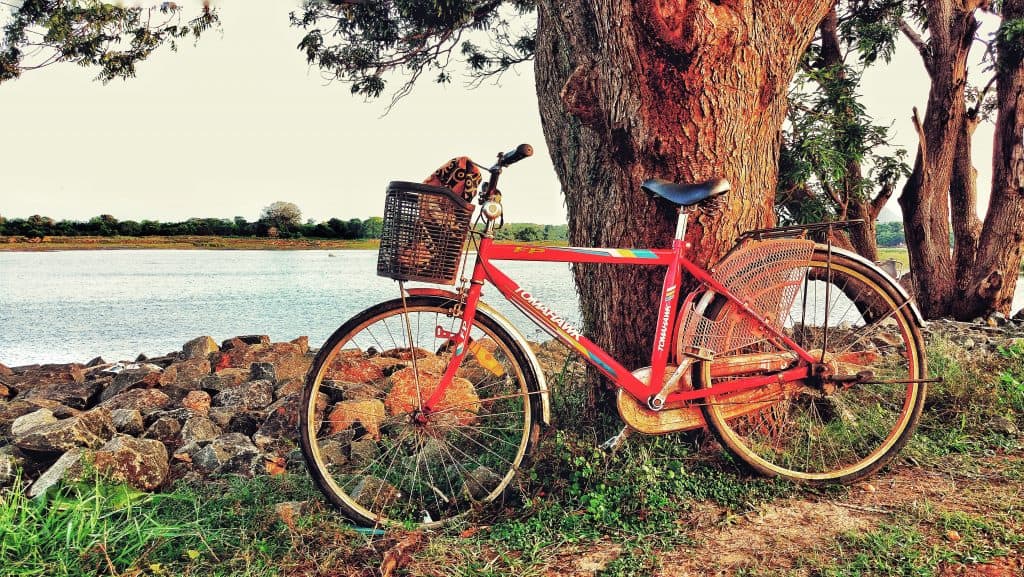 12. Visit the world's most beautiful cricket grounds
The Galle International Stadium is a professional cricket stadium that should definitely be on the list of things to do in Galle for any sports lover. The stadium itself is flanked by the ocean and is regarded pretty widely as the world's most beautiful cricket stadium. The stadium has an interesting history in that it was first built in 1876, and remodeled over the years. It was destroyed in the 2004 tsunami, as much of Galle city was, but the grounds became a shelter for weeks for Sri Lankans who were left without homes or anywhere to go.
The stadium was rebuilt and finished in 2007, although there has been some drama since then. The new construction apparently violates UNESCO rules, and due to its height the nearby Galle Fort may lose its UNESCO status. In 2018 there was a lot of talk about demolishing the cricket stadium, but no decision has been made either way as of yet… they might just be inevitably postponing it (as it seems like a lot of bureaucracy). In either case, get in now while you can!
You can watch cricket matches from the Galle Fort walls, or obviously from within the stadium itself. You can buy tickets in person for test matches and more.
Galle Cricket Stadium // Colombo Rd, Galle 80000, Sri Lanka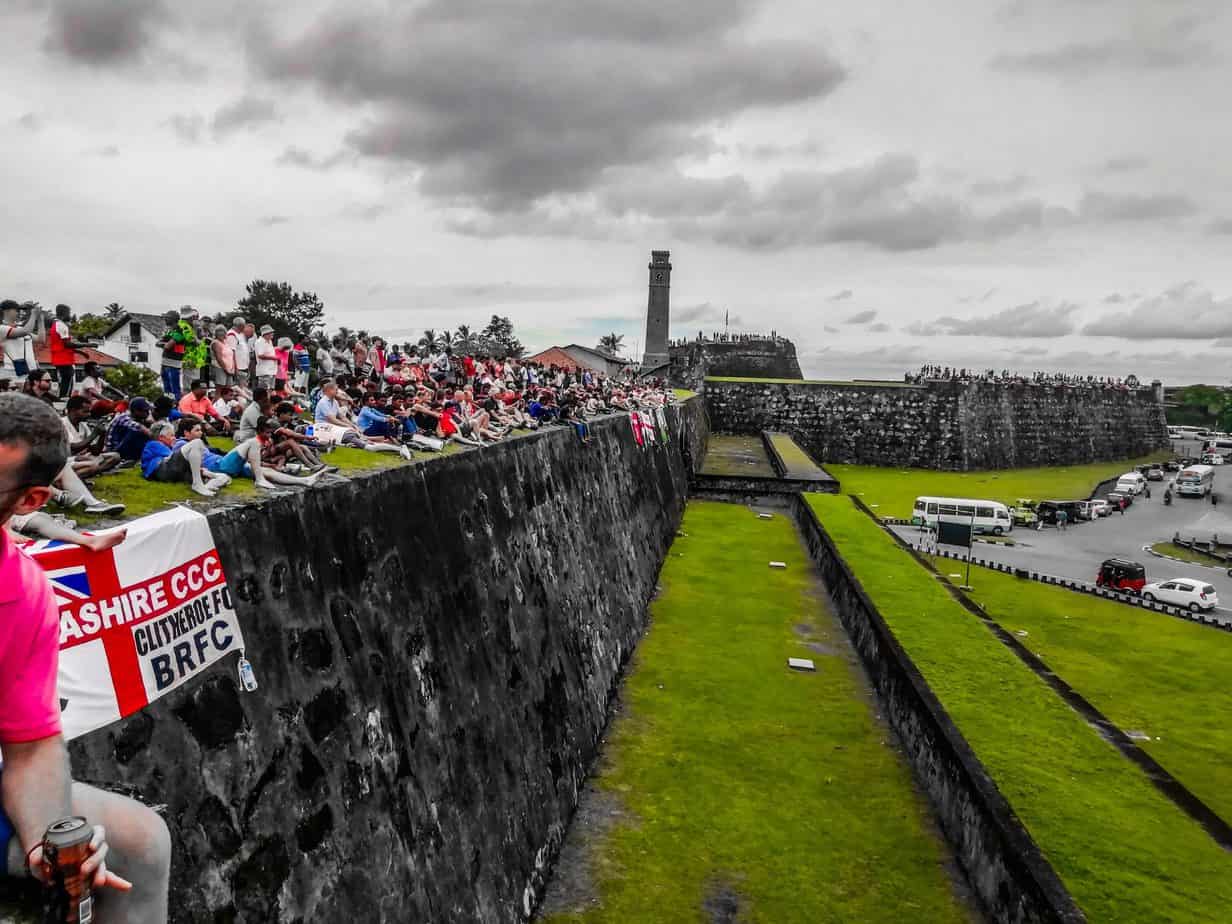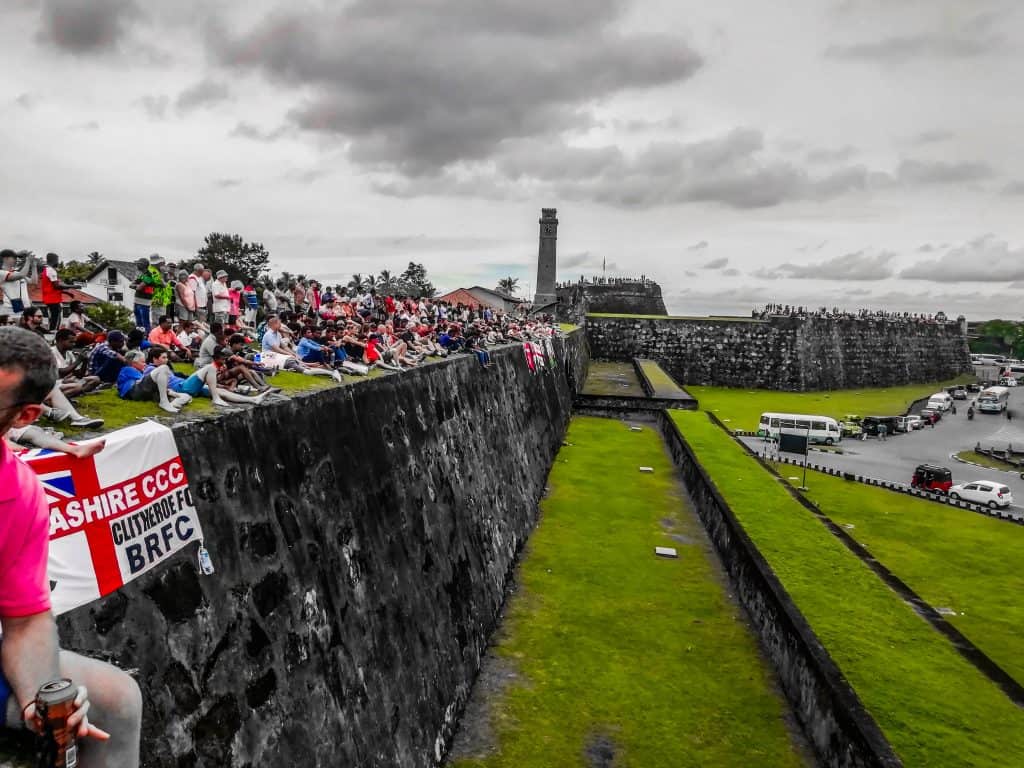 13. Try traditional stilt fishing for yourself
Being a port city, fishing is a big part of the Galle economy, culture, and livelihood. Just outside Galle Fort you'll find all the traditional Sri Lankan fishing boats docked – in a rainbow of colors and perfect for photographing. You'll also find 'stilt fishermen' here, which is an even more traditional style of Sri Lankan fishing in which people literally sit high on stilts in the water. In truth, stilt fishing is not nearly as efficient as other modern styles of fishing, so it's become a bit of a performance for tourists' benefits. Since the 2004 earthquake changed the local marine geography, the fishing isn't very good here at all, but luckily tourism has created a way for this tradition to stay alive. So maybe it's not the most authentic experience but still fun and interesting!
Whether you want to watch the stilt fishermen, photograph them, or even try it yourself, head to Koggala Beach which is about 15 minutes via tuktuk from Galle Fort. Show a bit of interest and the fishermen will encourage you to climb up and give it a shot yourself (after bargaining a price, of course)! 
Koggala Beach // Sri Lanka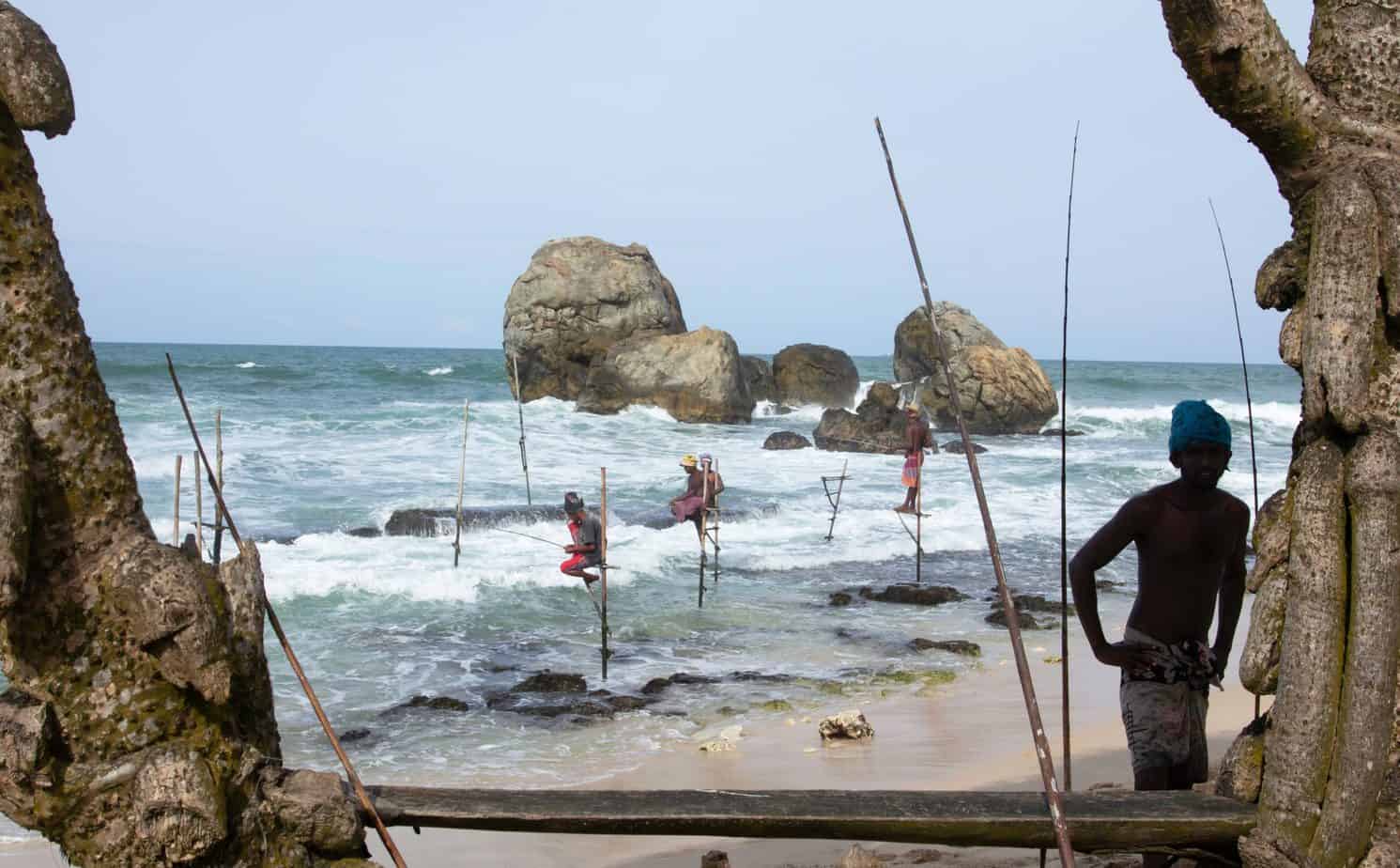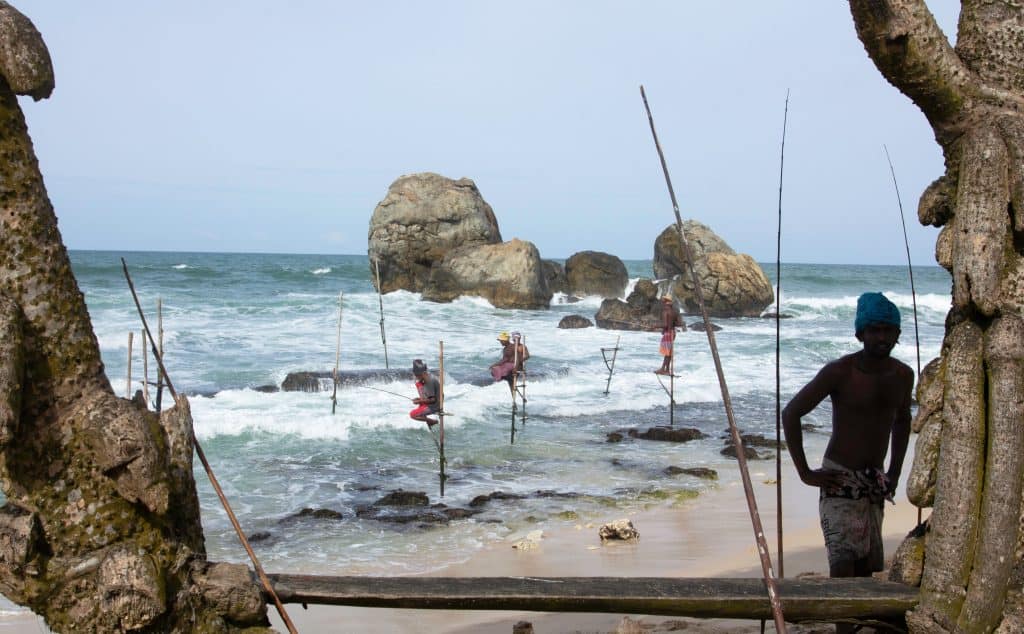 Where to stay in Galle
I highly, highly recommend staying within the fort walls in Galle. Yes, this is the more touristy area, but it's also where all the boutiques, cafes, and sights are. And with plenty of twisty alleys and side streets, an Arabic college, and a hefty spattering of family-owned restaurants, you're still guaranteed to rub shoulders with locals.
Secret Garden Galle Fort ($) – Dan and I stayed in this hotel along popular Pedlar Street. The hotel is tucked in the back of a trendy café (complete with board games and western dishes like avo toast – not gluten free unfortunately). Our room was small but well air-conditioned, and even had its own tiny balcony. There is a pretty steep spiral staircase so I wouldn't recommend this to the mobility impaired, but I would to anyone else! Only $37/night for a private double room with AC in the heart of Galle. Pretty perfect if you ask me!
The Heritage Hotel ($$$) – A luxurious hotel in a 300 year old Dutch building, complete with one of Galle's best restaurants.
Fort Printers ($$$) – A boutique hotel with 13 suites, in an 18th century mansion in Galle Fort. 
Airbnb ($-$$$) – Lots of Airbnb options in Galle, from home stays to more luxurious hotel-style accommodation. Use my code for $55 off your first trip!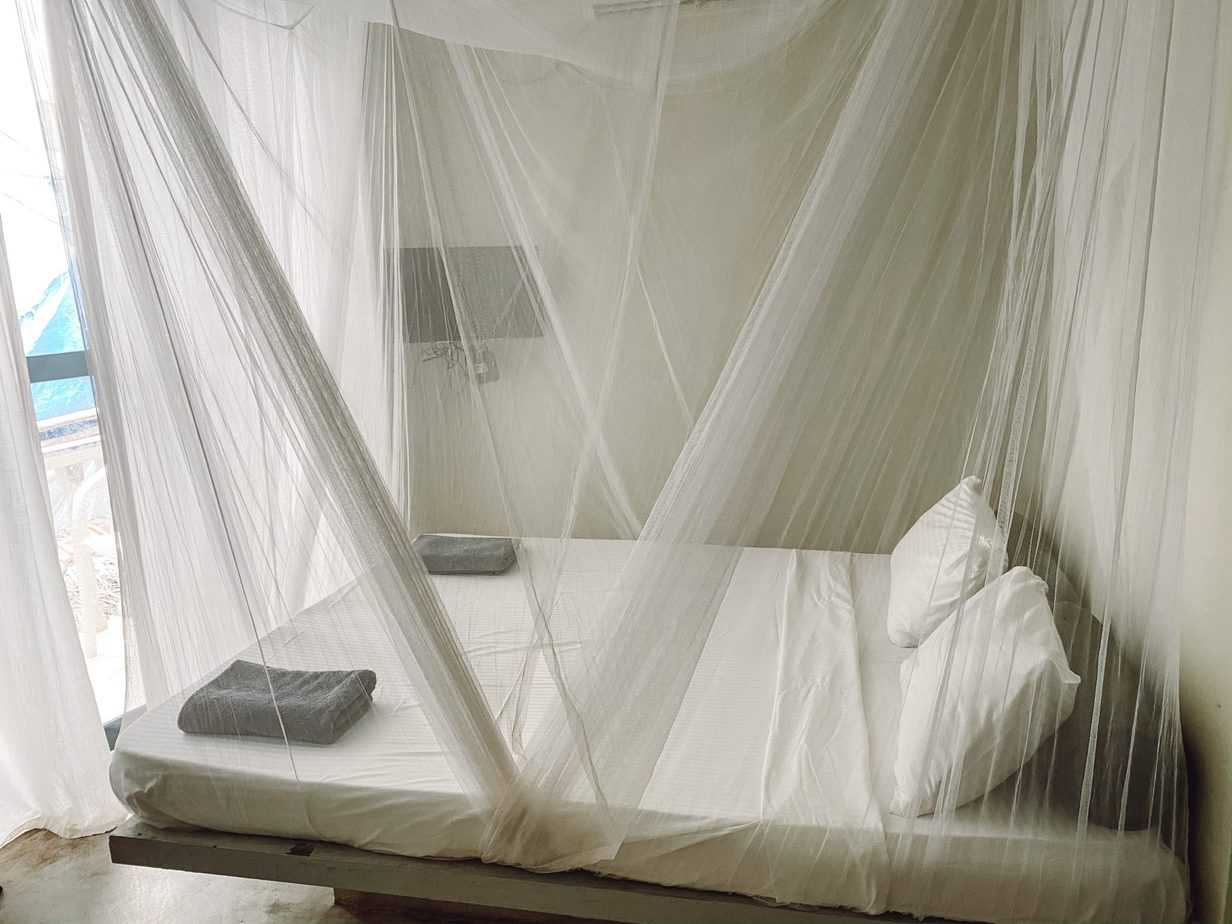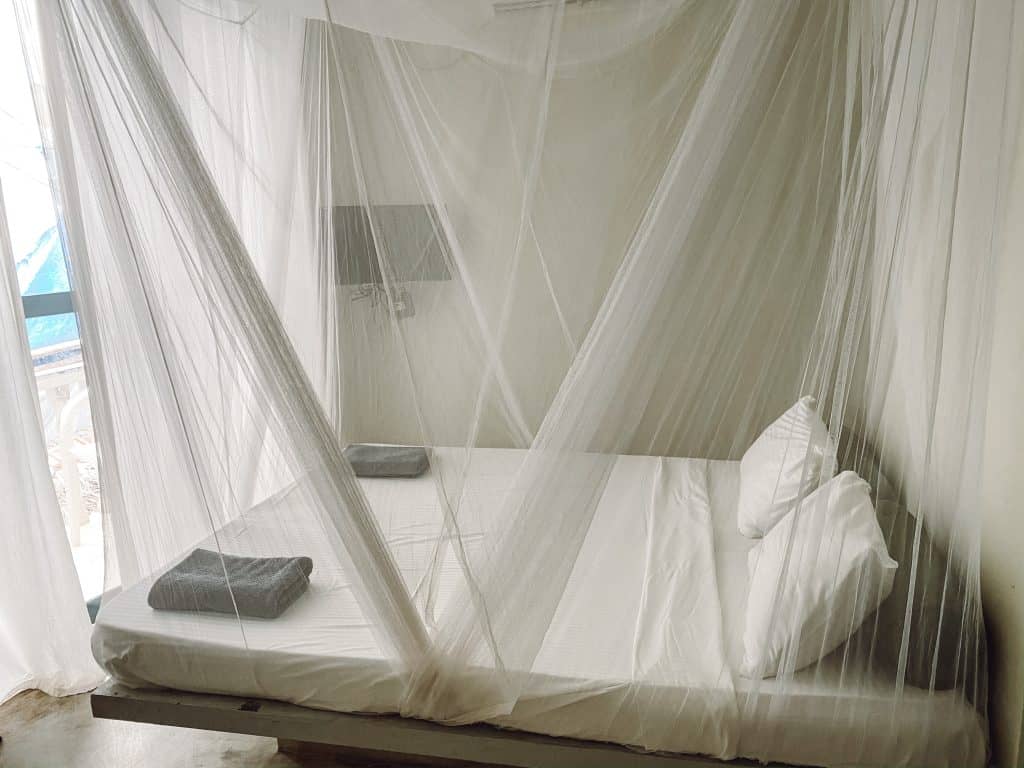 How long should you stay in Galle?
You can fit many of these things to do in Galle within a day trip or 24 hour period. So if that's all the time you have, definitely still give Galle a chance.
If you have more time, spend a couple days in Galle. This will give you more time to explore things to do in Galle outside the fort walls, including the half day bike tour with Idle Bikes, a cricket match, as well as more time for popping into the town's many cafes for an afternoon chill session.
Galle is also a good spot to base yourself for day trips like Unawatuna, Hiriketiya, Mirissa, Udawalawe or Yala National Park Safaris, and more. You may choose to stay even longer so you can experience these day trips from Galle, too.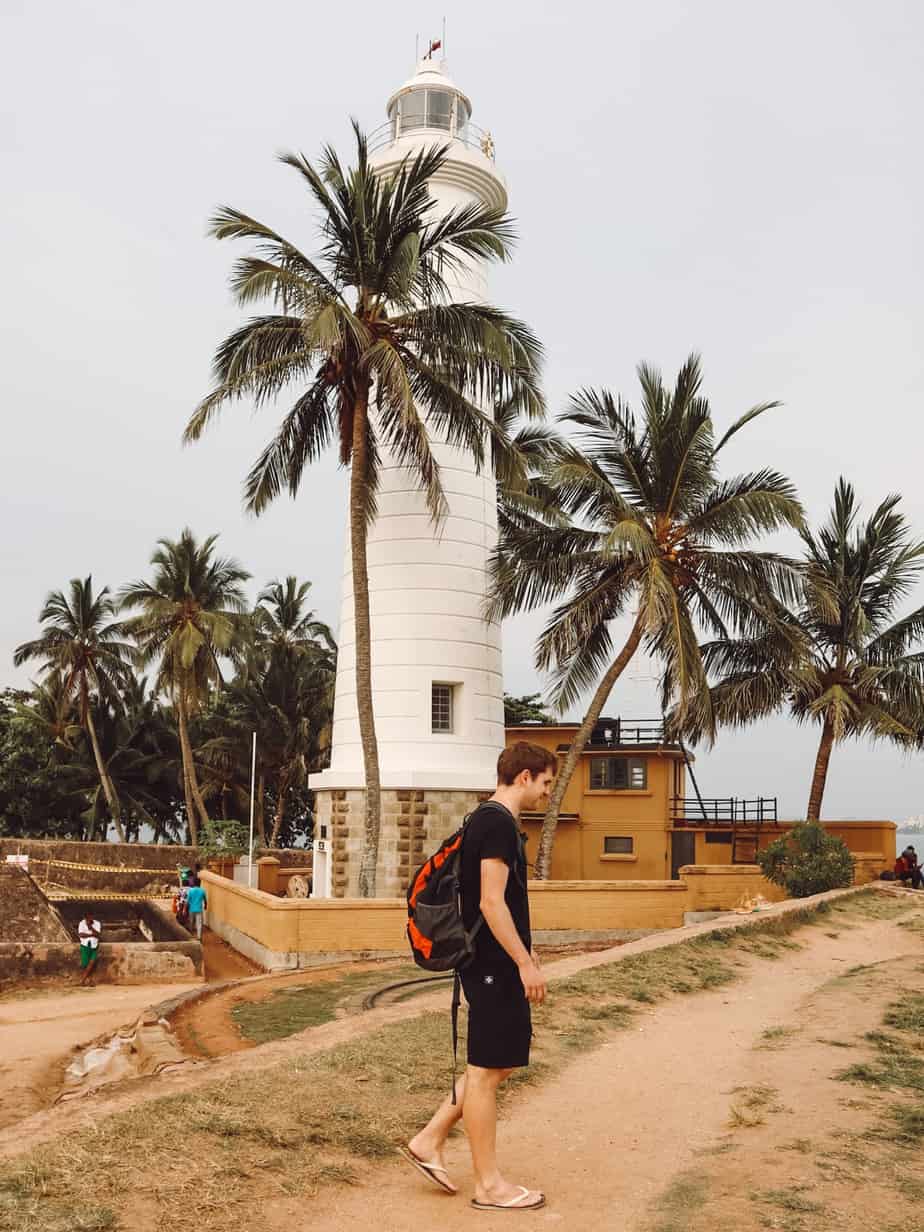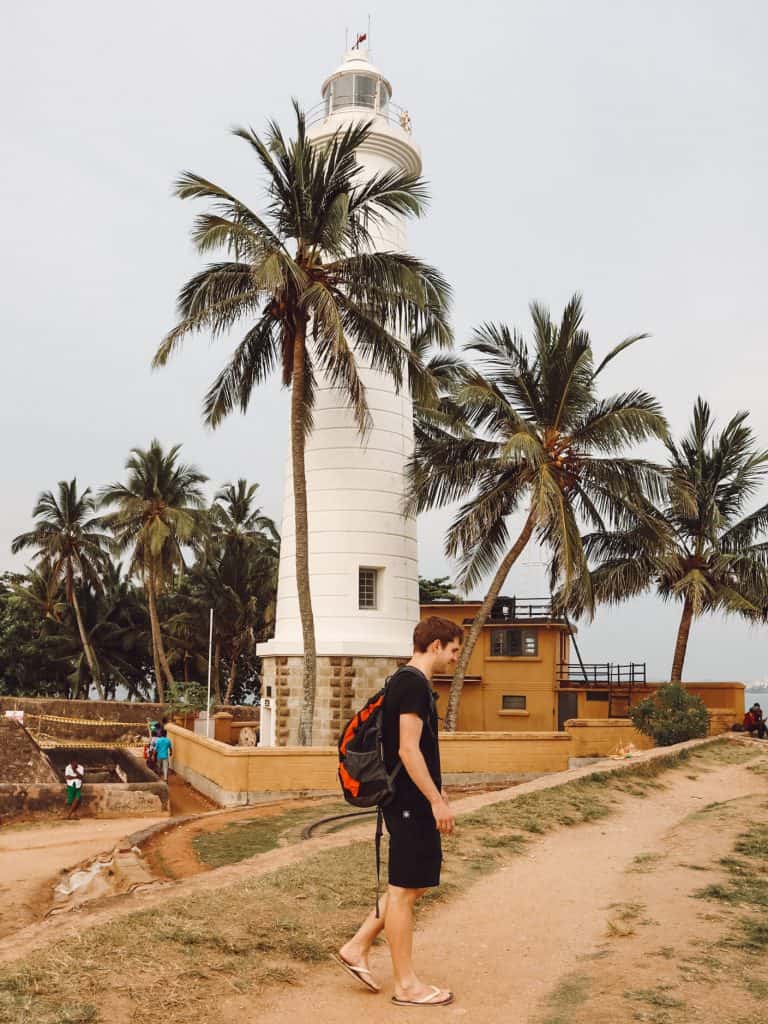 How to get to Galle?
Private taxi, tuktuk, train, or bus, there are plenty of ways to get to Galle. The option you choose depends on your budget, preferences, and time in Sri Lanka.
By train | A direct shot from Colombo Fort to Galle takes 2-3 hours and costs as little as $1-$3! I love the trains in Sri Lanka and highly recommend this journey. Book train tickets here.
By bus | Another affordable transport option in Sri Lanka. There are various local buses (the cheapest option) as well as nicer EX001 bus from Maharagama (just outside Colombo) to Galle along the expressway. Book bus tickets here.
By taxi | Taxi is the most expensive option but also most convenient if you're on a short itinerary. Expect about 4-5,000 LKR per hour. Our trip from Hiriketiya cost 7,000 LKR at just over 1.5 hours. The taxi from Galle to Colombo Airport cost us 10,000LKR for 2 hours, including expressway fees. In both cases you could probably negotiate less, and also arrange outside your hotel to avoid their commission fee.
By tuktuk | The rickety, three-wheeled vehicles that dominate the roads (and soundwaves) of Sri Lanka, are another option. Costs run about 50-75% of what a taxi would cost. However I wouldn't recommend tuktuks for a journey over an hour.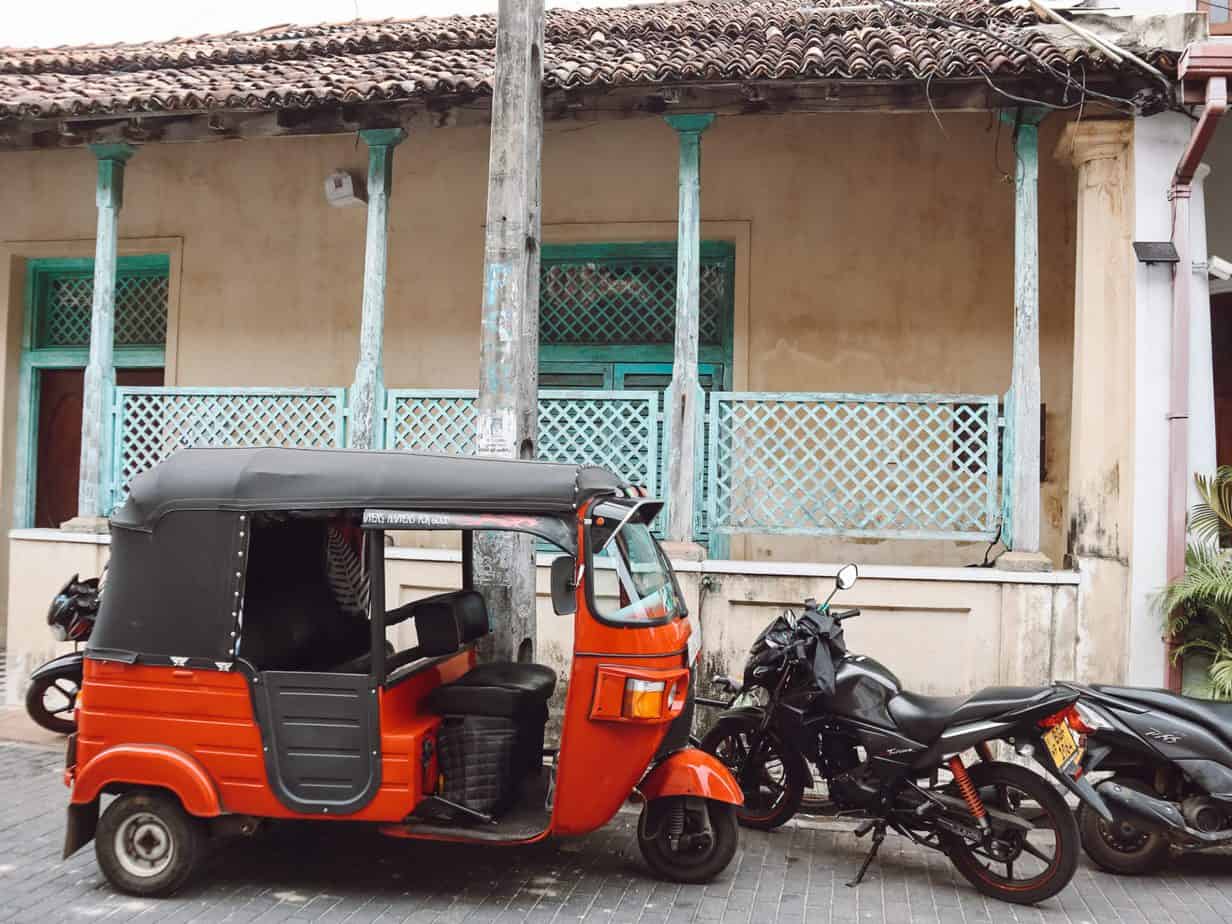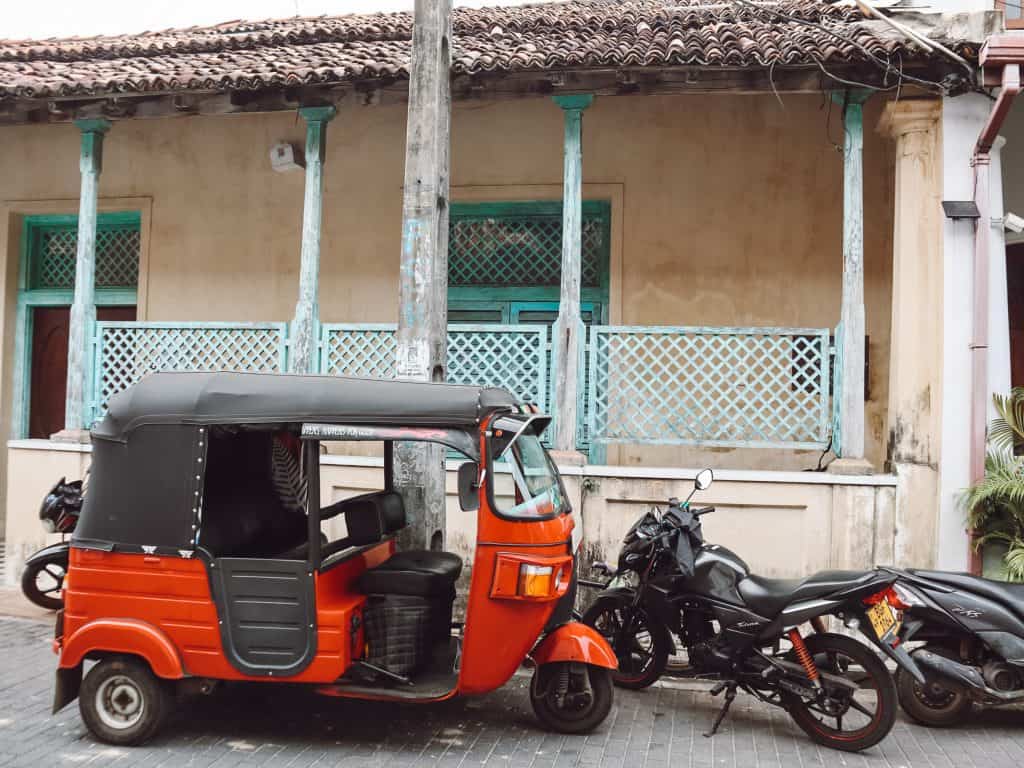 A packing list for Galle
I'll be publishing a full Sri Lanka packing list. In the meantime here is a mini list for things that will be particularly useful in Galle, where it's incredibly humid. Here are some things you might forget to pack and that will be difficult for you to find in Sri Lanka: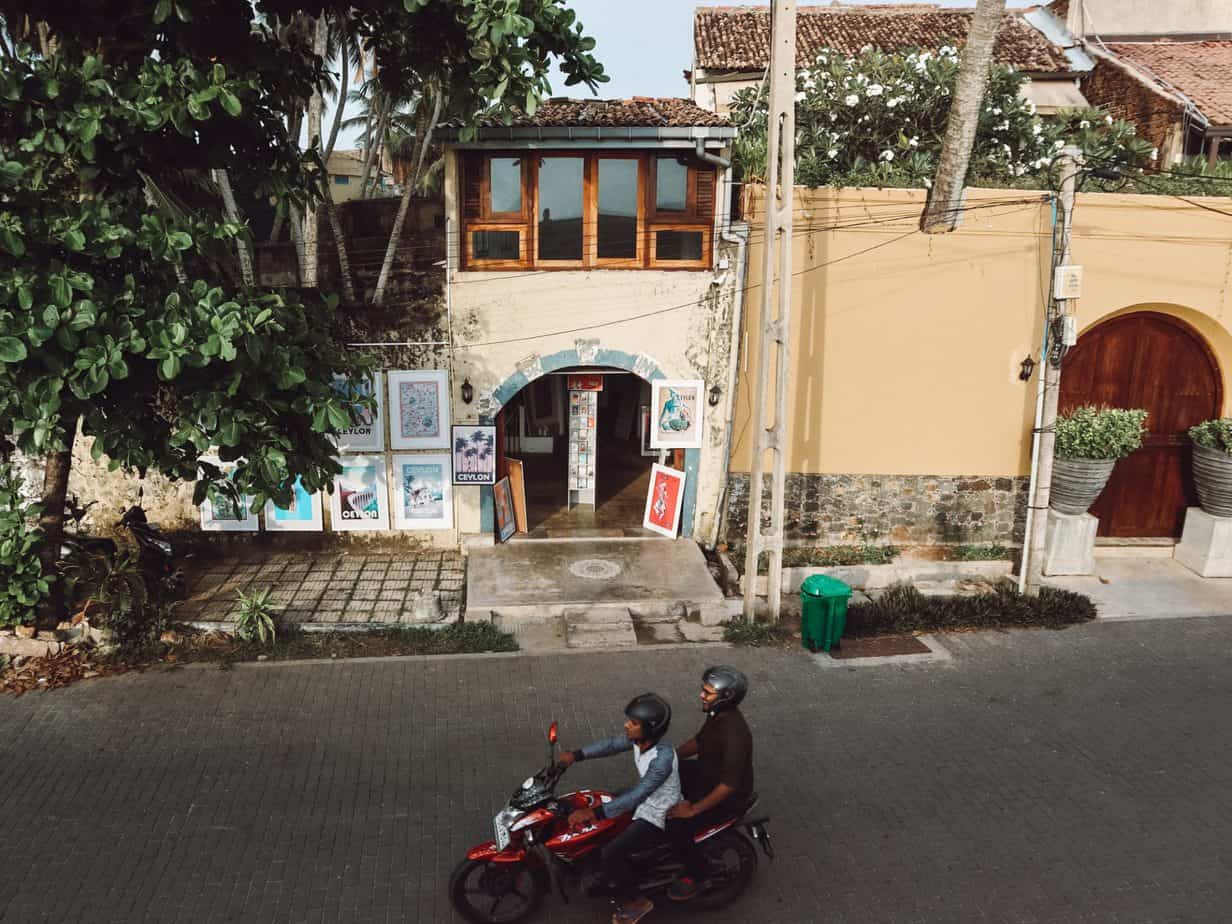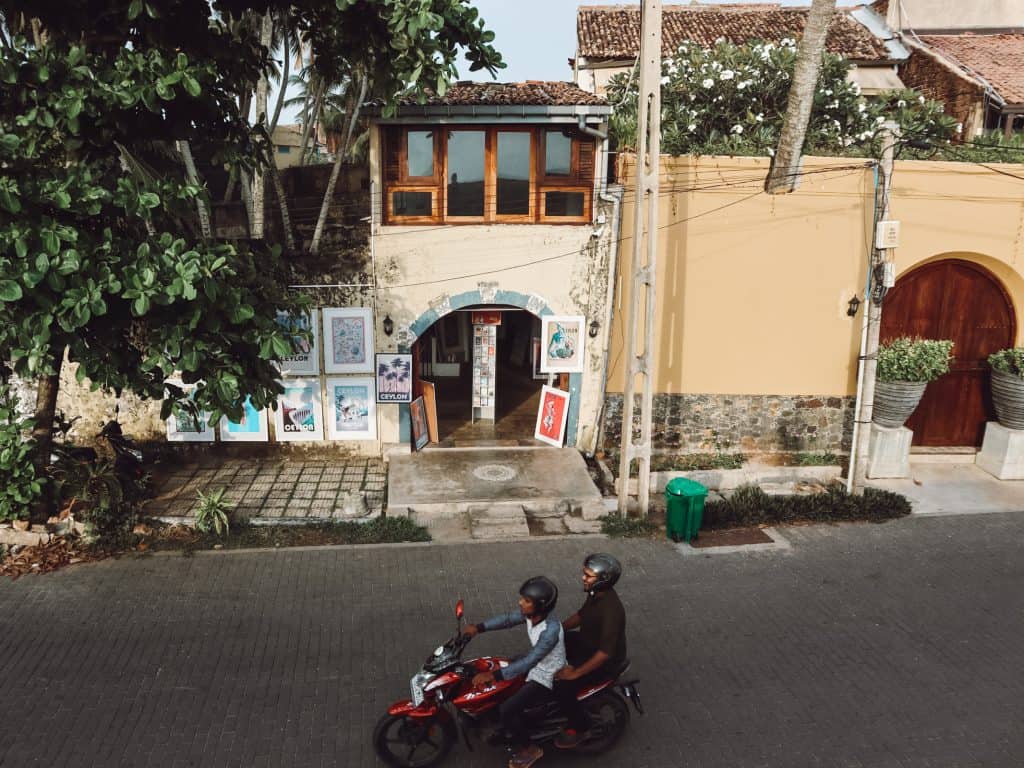 From Galle, we loaded ourselves (and our heavy backpacks) into a taxi and headed to Colombo Airport, and home. You could definitely reverse our itinerary, though, and make Galle your first stop. Head to Hiriketiya Beach next, to avoid the crowds and learn to surf. Or head north to Ella, the ultimate destination for hiking, tea plantation tours, and just… chilling.
Whatever you choose, you won't be disappointed in Sri Lanka, where the food is cheap and delicious, the people are warm and friendly, and the scenery is just astounding.
Sarah xx
Pin it for later…
*This post contains affiliate links. If you click a link and make a purchase I may make a small commission, at no extra cost to you. Thank you for supporting Endless Distances!