Hey, friends! Happy New Year! It's January 3, and I'm only just now wrapping my head around writing New Year's resolutions, taking stock of the year that was, and organizing plans for the upcoming year – 2023!
In this blog post, I'm sharing all my travel plans for 2023. And let me tell you… it's a LOT! After the most travel-packed year of my life in 2022, maybe you thought I'd slow down this year. I thought I would, too. But, that doesn't seem to be the case!
The travel bug is definitely not itched yet (will it ever be?), and below are all the travels I am looking forward to this coming year.
RELATED | 2022 Travel Favorites (And Least Favorites)
But First, How Did My 2022 Travel Plans Pan Out?
Exactly a year ago, I hesitantly wrote down my 2022 travel plans while sick with COVID, quarantined in my home state of Michigan.
I really had NO idea how the year would go. While optimistic, I was still hedging my bets that some world crisis would halt my travel plans (once again) in their tracks.
And while our world has certainly had its struggles this year, 2022 was still a banner year of travel (and life) for me. I took full advantage of having my health back after my life-changing endometriosis surgery, and fulfilled a LOT of travel goals in 2022.
From two cross-country USA road trips, living and working in Northern California for three months, getting engaged on the Oregon Coast, and embarking on the long-term travel adventure of a lifetime across six (and counting) countries in Latin America… it was epic.
I share all of my best and WORST travel moments in my 2022 travel favorites article – check it out!
My Travel Goal For 2023
In my 2022 travel plans blog post, I said that my travel goal for the year was to travel bravely. I'm quite proud of myself because I know I lived true to that goal. It was scary to quit my job and buck societal norms, but I know I'm fulfilling a lifelong dream by traveling longterm like I am right now.
In 2023, I'm paring down my goal to one word: consistency.
I have a lot of milestones I want to reach with this blog and my writing career, but it's challenging to fit in around longterm travel. Instead of overloading myself on travel and then overloading myself on work, I'd like to become more consistent with my work throughout my travels.
I'd also like to be more consistent with keeping up with family and friend relationships, social media, workouts, etc.
I often get overwhelmed with everything I need to do and end up doing nothing at all. It's especially easy to do that when there's travel planning, buses, trains, flights, etc. that all seem to take priority.
But I know that looking back, I would regret the opportunity of using this longterm travel time to work on my blog (and myself). So that's my goal: consistency.
2023 Travel Plans
Every year I write up my travel plans for the year ahead. Below I'm sharing travels I've booked, travels in the works, and travels I'm dreaming of!
Check out my travel plans from previous years…
Travels I've Booked…
More Nicaragua | January
I'm writing this from Little Corn Island, a tiny (I stress, tiny) island in the Caribbean off the coast of Nicaragua, where Dan and I are spending Christmas. We've been in Nicaragua for the past three weeks, but we still have another couple weeks to go.
I'm loving Nicaragua and can't wait to share more on the blog. It's an incredibly underrated travel destination with the best sunsets I've seen anywhere in the world.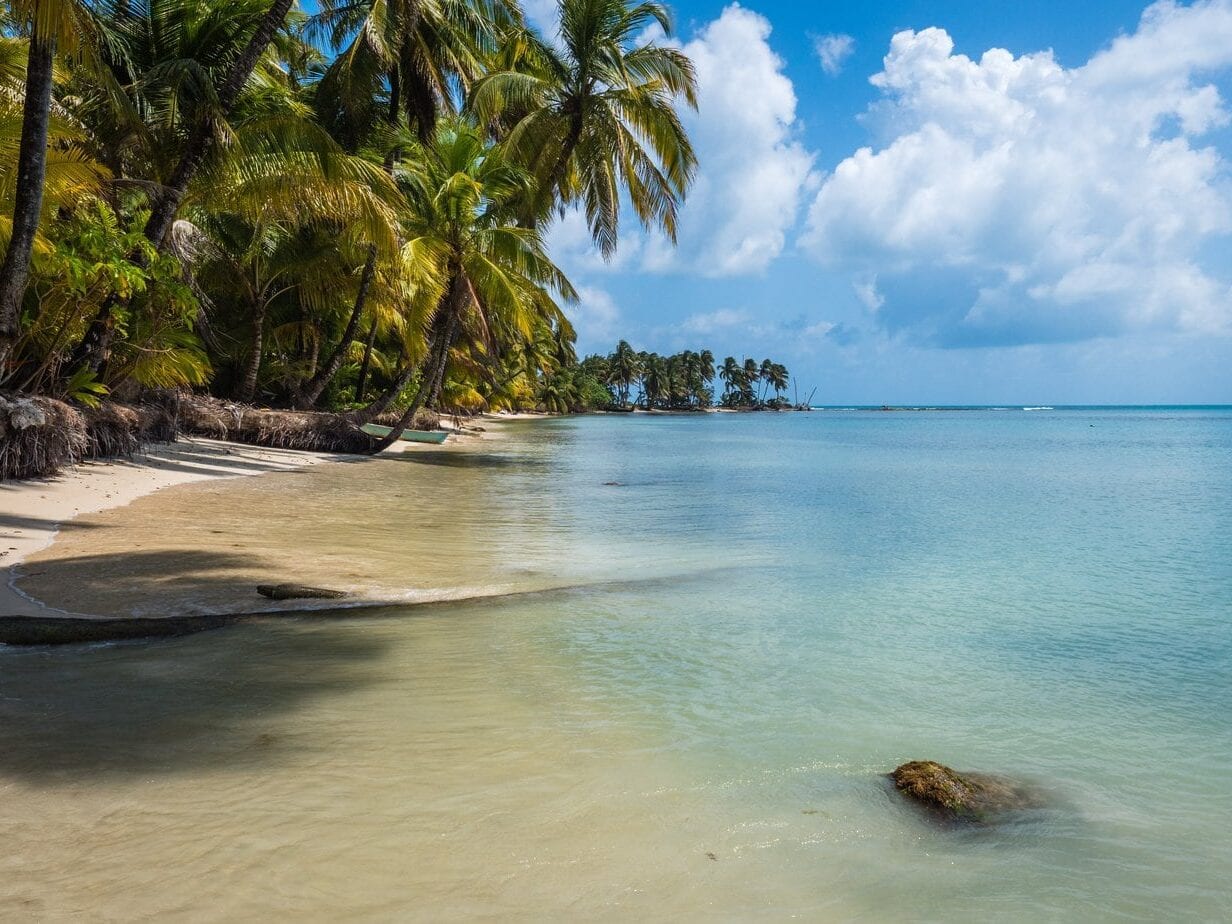 El Salvador | January
After our time in Nicaragua, we're crossing the border to El Salvador where we plan to spend a few weeks by the beach, surfing (Dan, not me), hiking volcanoes, eating pupusas, and exploring small towns.
El Salvador gets a very bad rep in the media but in talking to other travelers who've passed through, we've heard only good things.
Guatemala | January – February
From El Salvador we will cross into Guatemala, where we've already booked some accommodations in Antigua, Lake Atilan, and Guatemala City. I think a highlight of our time here will be the overnight Acatenango Volcano hike, where we'll get up at sunrise to see a neighboring volcano erupting. Not gonna lie, I'm also excited for Guatemala City where I've heard there's a 100% gluten free pizza restaurant…
After a stint in Honduras, we're going to re-enter Guatemala, but on the eastern side. I'm looking forward to some more off-the-beaten path experiences here. However it'll be crunch time for our 90-day Central America visa at this point so time will tell what we can fit in!
Honduras | February
We're planning a couple weeks in Honduras in February and have already booked a few accommodations, including a nice (air conditioned) Airbnb apartment on Utila that only had four days availability, so now we'll have to arrange the rest of our time around that!
Honduras is the least-visited country in Central America, which a lot of travelers skip over, which also means I'm particularly looking forward to seeing it.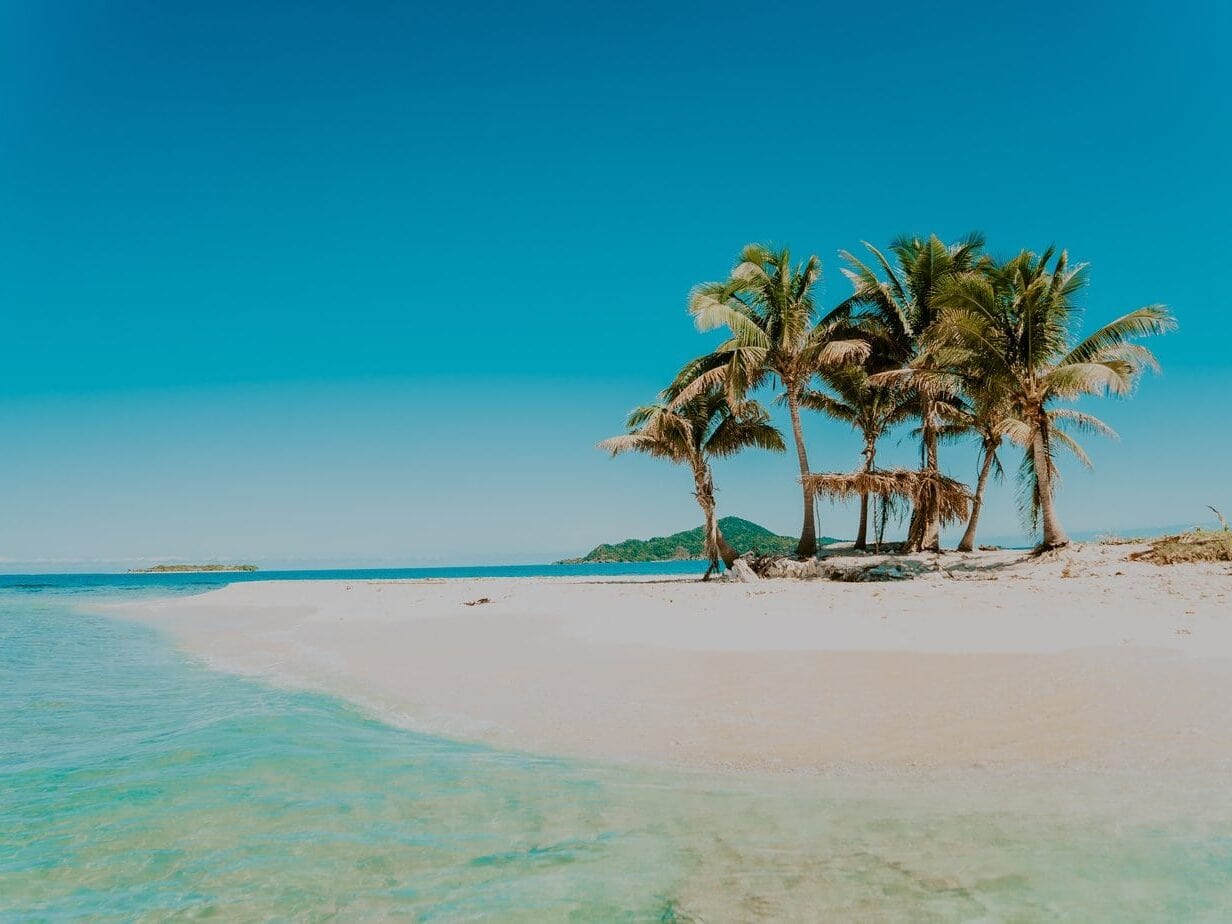 Travels in the Works…
Belize | March
Nothing's booked yet, but the plan is to cross into Belize from Guatemala. There are a couple things I'd like to see here – the ATM Caves, Caye Caulker, and hopefully 5 million manatees – but other than that we don't really know what to expect. Any tips on Belize? Leave a comment below!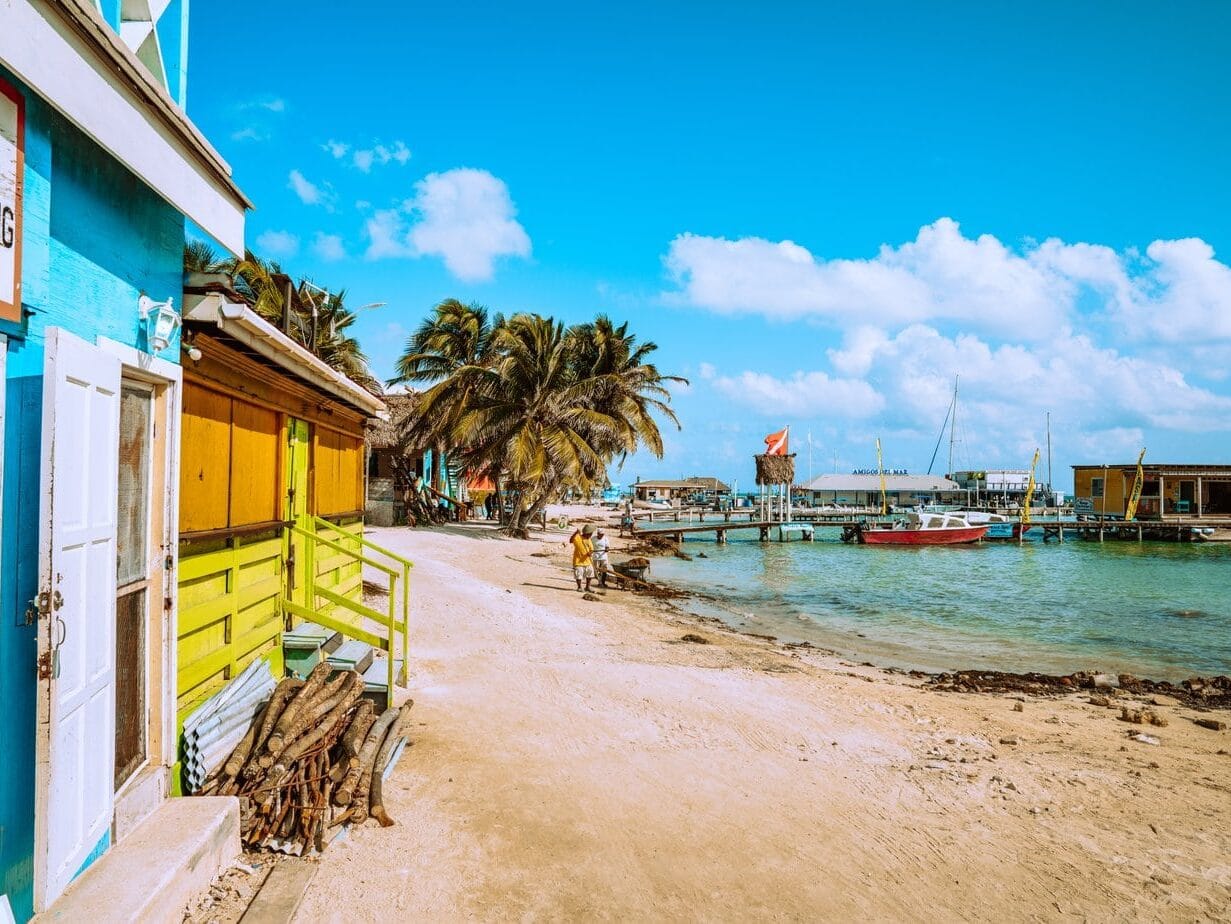 Mexico | March
Mexico is the final stop on our 10-month overland South and Central America adventure. We'll only have two to three weeks here which is of course not enough time to see "all" of Mexico.
Right now our rough plan is to hit up Bacalar by the border, and then spend extended time in both Oaxaca and Mexico City, the theme being eating-all-the-Mexican-food and maybe get some computer work done / decompress after a wild 10 months!
If anyone has Mexico tips, particularly for those places, let me know!
Dominican Republic | April
From Mexico City, Dan and I are going to fly to the Dominican Republic where we're attending my friend Bethan's wedding.
This has actually been the one event that's guided our entire Latin America travel itinerary, because we knew we had to be in Dominican Republic by April! We haven't booked our flights yet, but hopefully will in the coming days.
It's going to be so strange to dress up (and maybe even put on makeup haha) after the year we've had.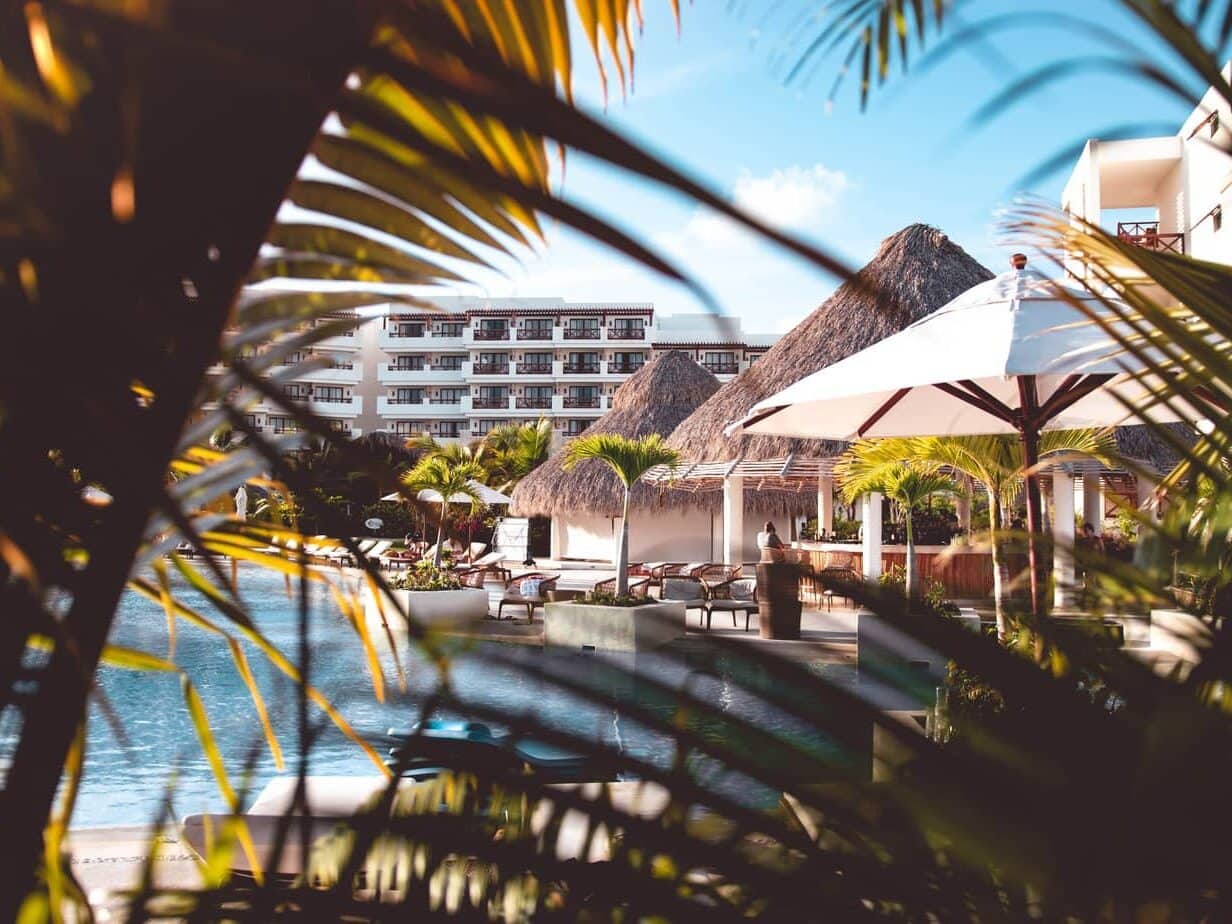 USA | April
Right now the rough plan is to fly back to the USA after our short time in the Dominican Republic. There are cheap flights to Florida, so we're throwing around the idea of a few days in Miami and then spending Easter with my uncle and grandma who live in Florida.
Of course from there, we'll fly back to Michigan where I'll spend some time with my parents, and hopefully see some friends!
Maybe Dan and I will even manage to get in some wedding planning (and finally see the venue we booked in person?!).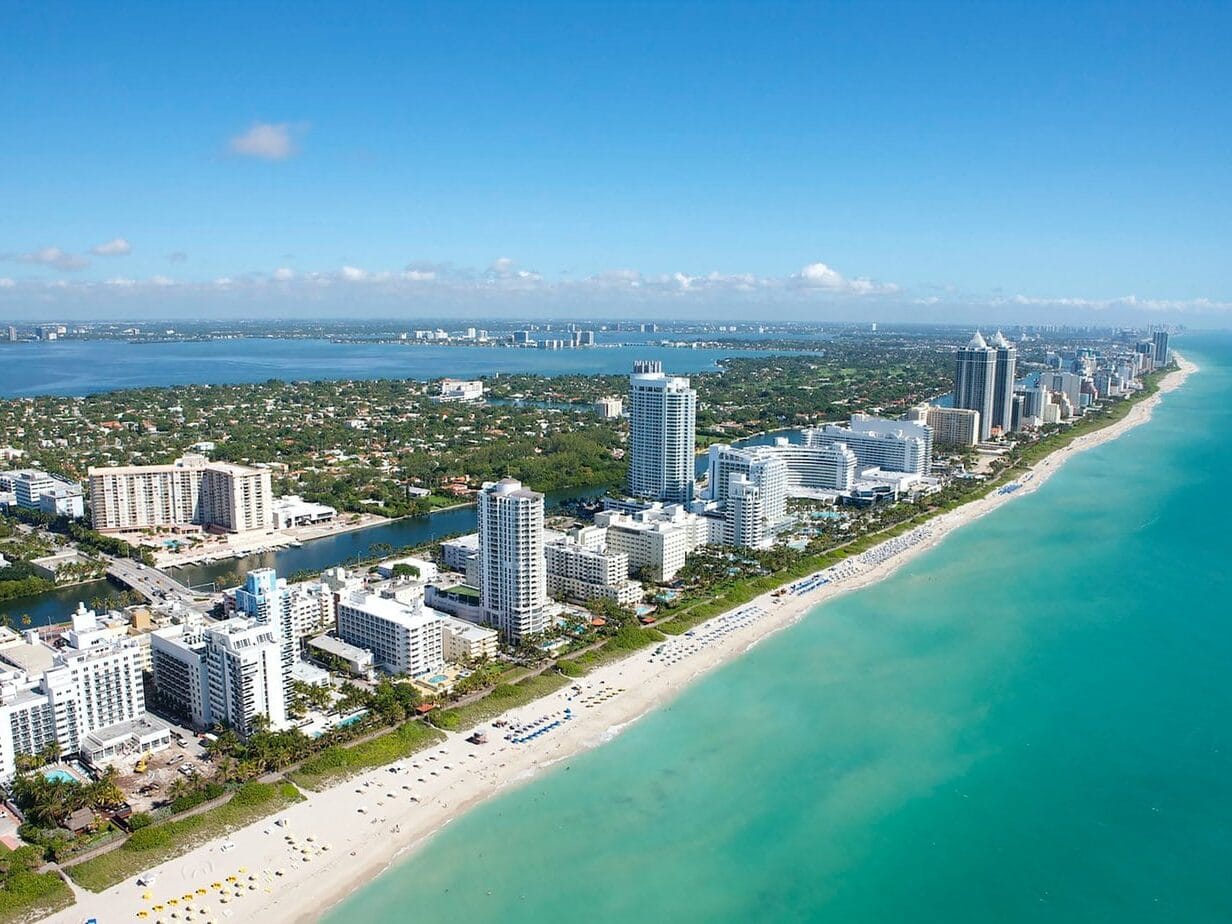 England | May + September
In May, Dan will fly back to England to see his family and I'm hoping to join him there, too. It will be lovely to see his family and maybe even reunite with some of my friends there that I haven't seen in literal years, since before the pandemic.
I'm also hoping we can get our engagement photos taken in Dorset – at Durdle Door! If you read my proposal story blog post, then you know that this was actually where Dan's original plan to propose was.
We'll also definitely be back to England in September because Dan's friend is getting married in his hometown. For the first time ever, I get to be the plus one rather than having Dan as my plus one, lol.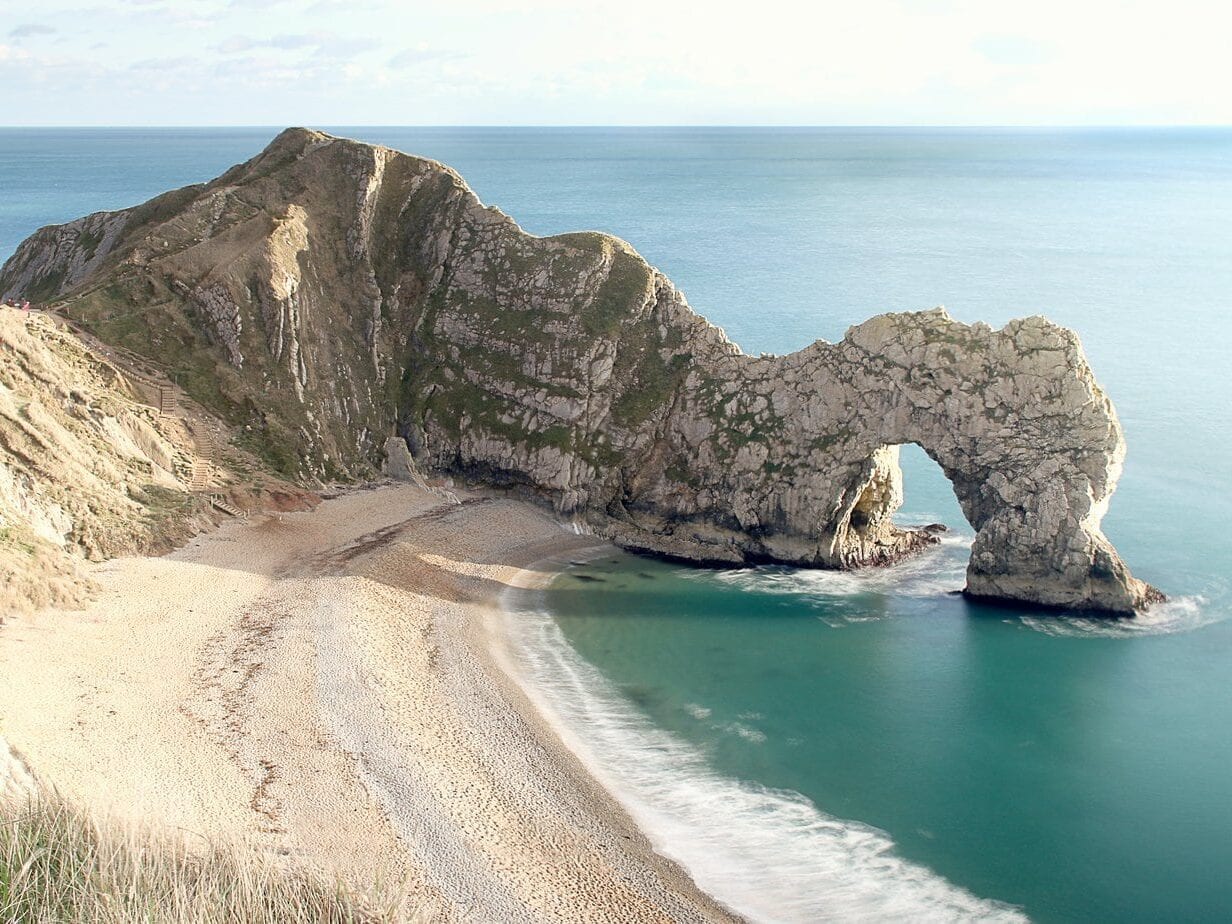 Hungary | September
Also in September, we will travel to Hungary for my friends Orsi and Gabor's wedding! Yes, I definitely think I've entered the age bracket where weddings are beginning to populate my yearly travel calendar.
In addition to the wedding, I'm hoping we can spend a few days in Budapest, updating my gluten free Budapest guide (AKA – eating), and visiting thermal baths.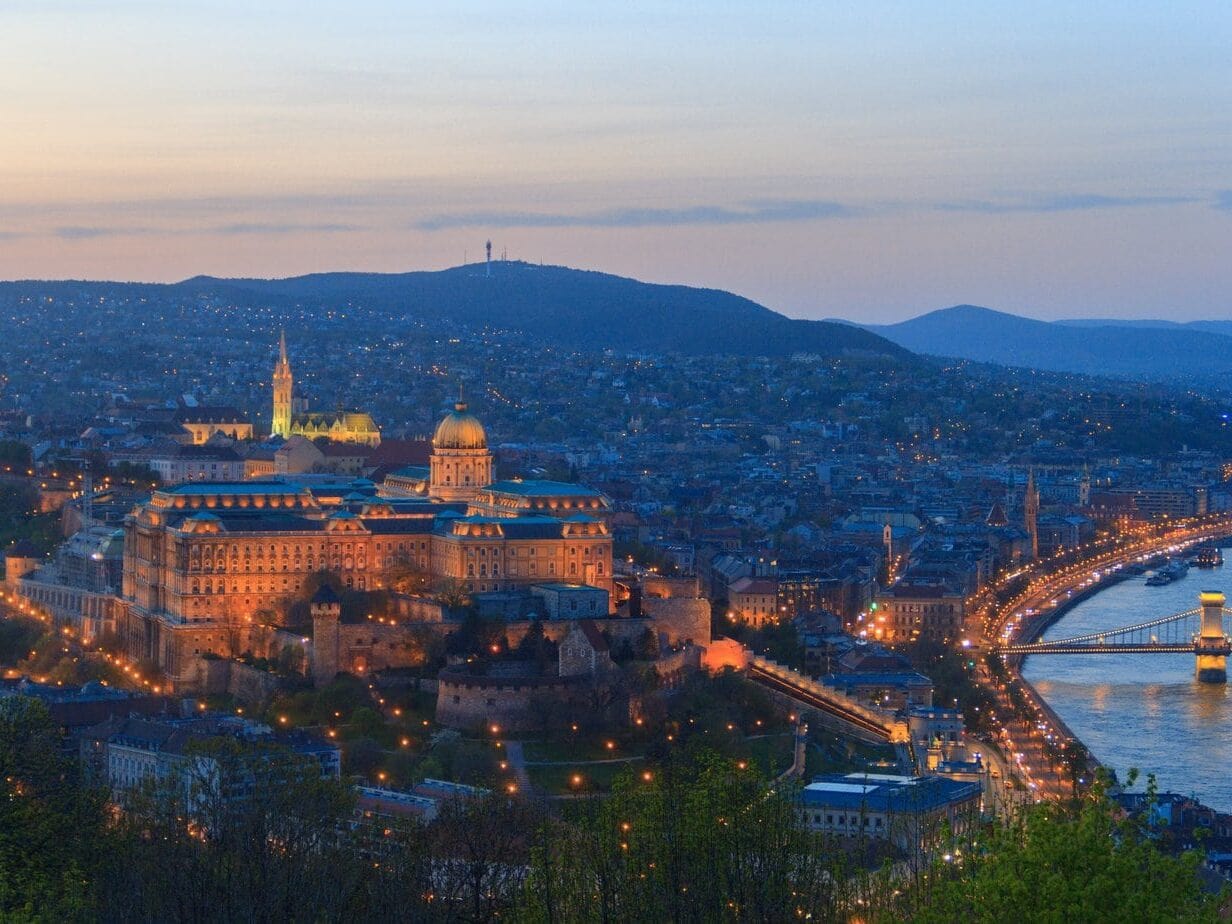 Southeast Asia | June – August
So… with plans to be in Michigan and England in May and September, that leaves the entirety of summer with no travel plans. It's certainly not set in stone, but Dan and I have been talking about spending three months traveling in Southeast Asia.
Originally, we planned to travel in that region for our "year of travel", but we switched to Latin America instead, because the borders were more open. Well, now travel in Southeast Asia has pretty much opened up and I'm still really feeling a tug to explore that area.
Additionally, since I'm working online at the same time as traveling, I'm actually saving money which means we luckily still have the budget to keep traveling.
Right now, the top countries we'd want to visit are Vietnam, Thailand, and Indonesia. Singapore and Philippines are high up there, too. And lots of people have recommended Laos, Malaysia, and Cambodia. Yeah I'm pretty sure I just named 90% of the countries in Southeast Asia, haha.
If you have any tips on travel in that region, and what to prioritize with just three months, definitely hit me up with some recommendations! We prefer slower travel so realistically can only visit 2-4 countries.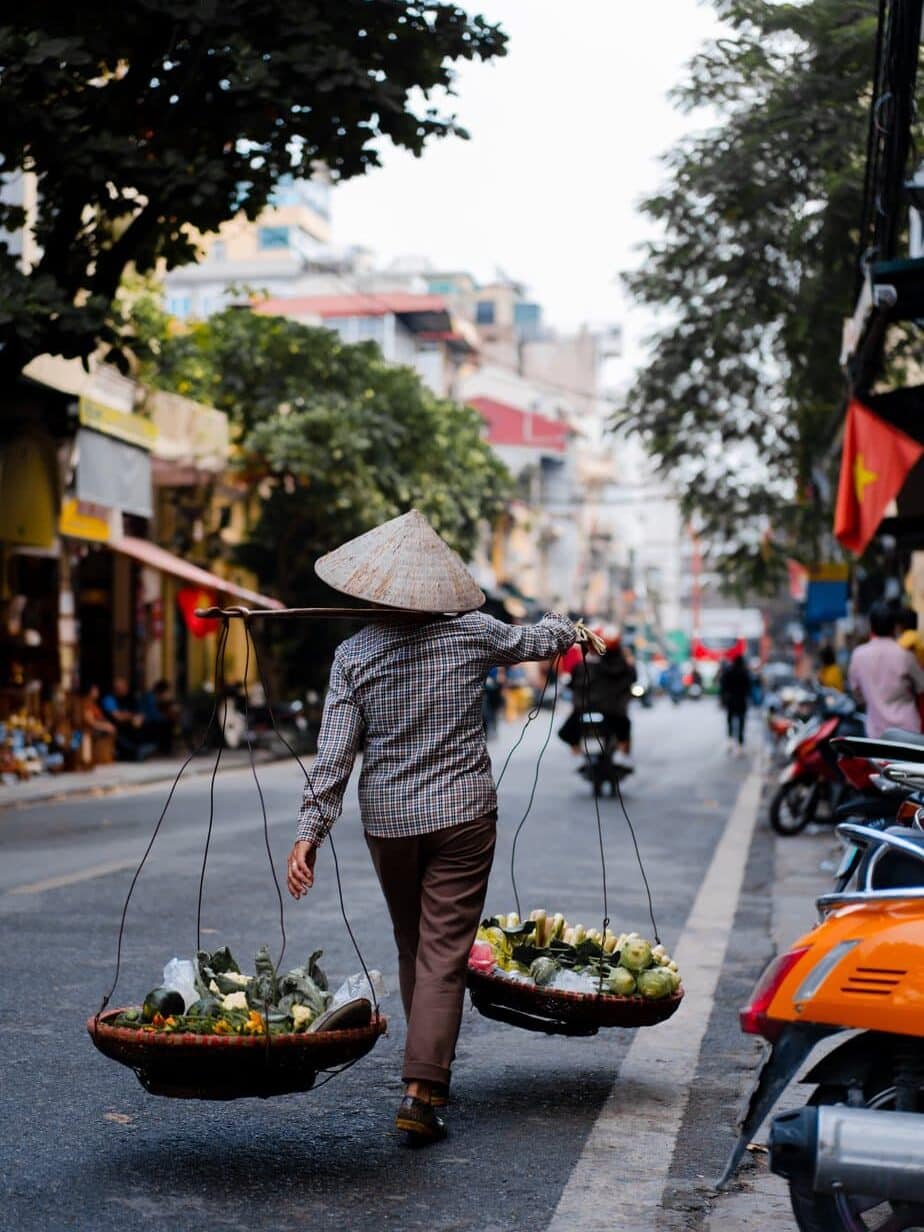 Travels I'm Dreaming Of…
Yoga Retreat
It's not a destination, but when I think of what I "dream" of lately it's more experiential than destination-based. I really feel called to do some kind of personalized yoga retreat this year.
I've already pinned a few places in Thailand, though, so maybe it will happen later in the year. For whatever reason, I'm feeling extremely called to do this in 2023.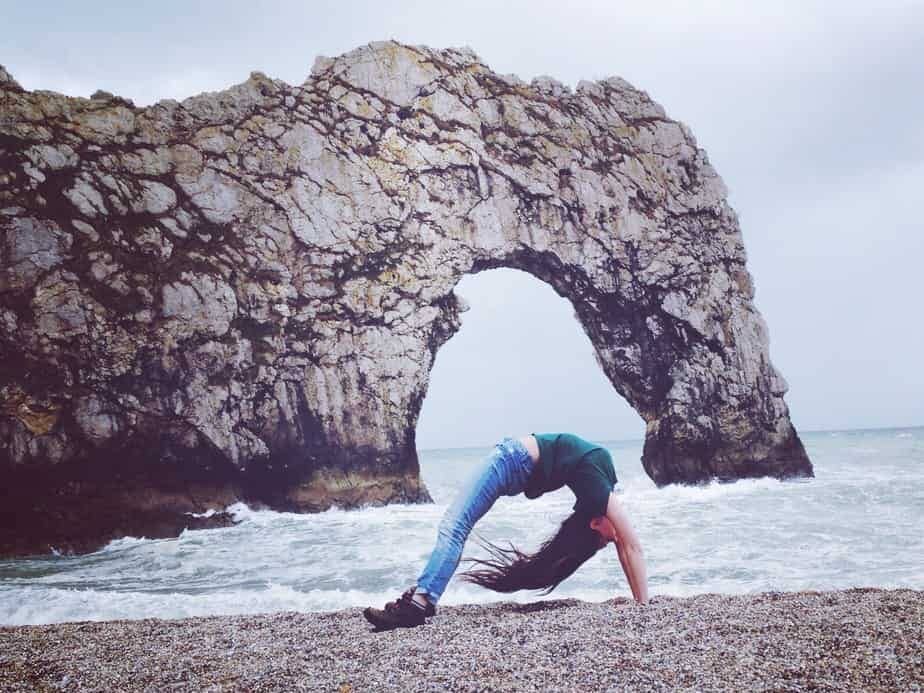 Work Retreat
Another thing I'm craving in 2023? Just settling down at some comfortable Airbnb (preferably by a beach) and catching up on alllllll the blog posts I've been writing notes for from South and Central America!
Of course, if you read the whole post above then you know that our travel plans are pretty packed and it's hard to see where this would fit in. I definitely feel torn between a kind of "FOMO" and wanting to see and do everything, balanced with what my body and soul craves which is just staying in one place, writing, and eating good food.
Learn a New Skill
I'd really like to put myself out there and learn a new skill in 2023. Learning random skills is something that I used to always do and was honestly like a core personality trait, which really stopped when the pandemic began – and I miss it!
I nearly took a freediving class at Laguna Apoyo in Nicaragua, but I ended up getting sick and honestly also being a little nervous, so that fell through. Whether it's freediving or something else, I'd love to challenge myself to step outside my comfort zone in 2023.
Family and Friend Reunions
In between all the travels, I want to make time for seeing family and friends in 2023. Of course, some of that will naturally happen between visits home and three weddings across three countries.
But I'd also like to make a concerted effort to get together with my college friends (like we did in March 2022), and also be there for some of my besties' 30th birthday parties that are happening this year.
Like soo many of us, I feel like I missed out on so much connection during the pandemic, and I'm still catching up.
What Are Your 2023 Travel Plans?
Well, that was a LOT! Only time will tell what actually happens in 2023.
Where are you hoping to visit in 2023? I'm always curious (and looking for new ideas), so please let me know in the comments below!