I've been looking forward to writing this post for months, y'all! There is something special about travel planning at the beginning of the year. A new year can be a beautiful blank slate of opportunity. As different travel plans flit through my mind, I'm not only imagining individual adventures, but also how they will piece together to create the year as a whole.
Oh, 2019. I've already got a good feeling about you!
I've just brewed some tea and popped my new favorite (vegan, GF) chocolate chip cookies in the oven, and I'm settling down to write this with so much comfort in my mind. Honestly, that's such a stark contrast from where I was at this time last year, desperately trying to scrounge up some travel plans to cope with the fact I was no longer a long-term traveler. Now that I'm settled back in the USA, and have a diagnosis for my chronic illness, I'm all about healing and finding a way to continue pursuing travel at the same time. So many 2019 travel plans have already unfolded … I'm sharing my official travel plans below, as well as the travel plans in the works, and the ones I'm always dreaming of.
Who knows what this year could hold?! That's what makes it so exciting.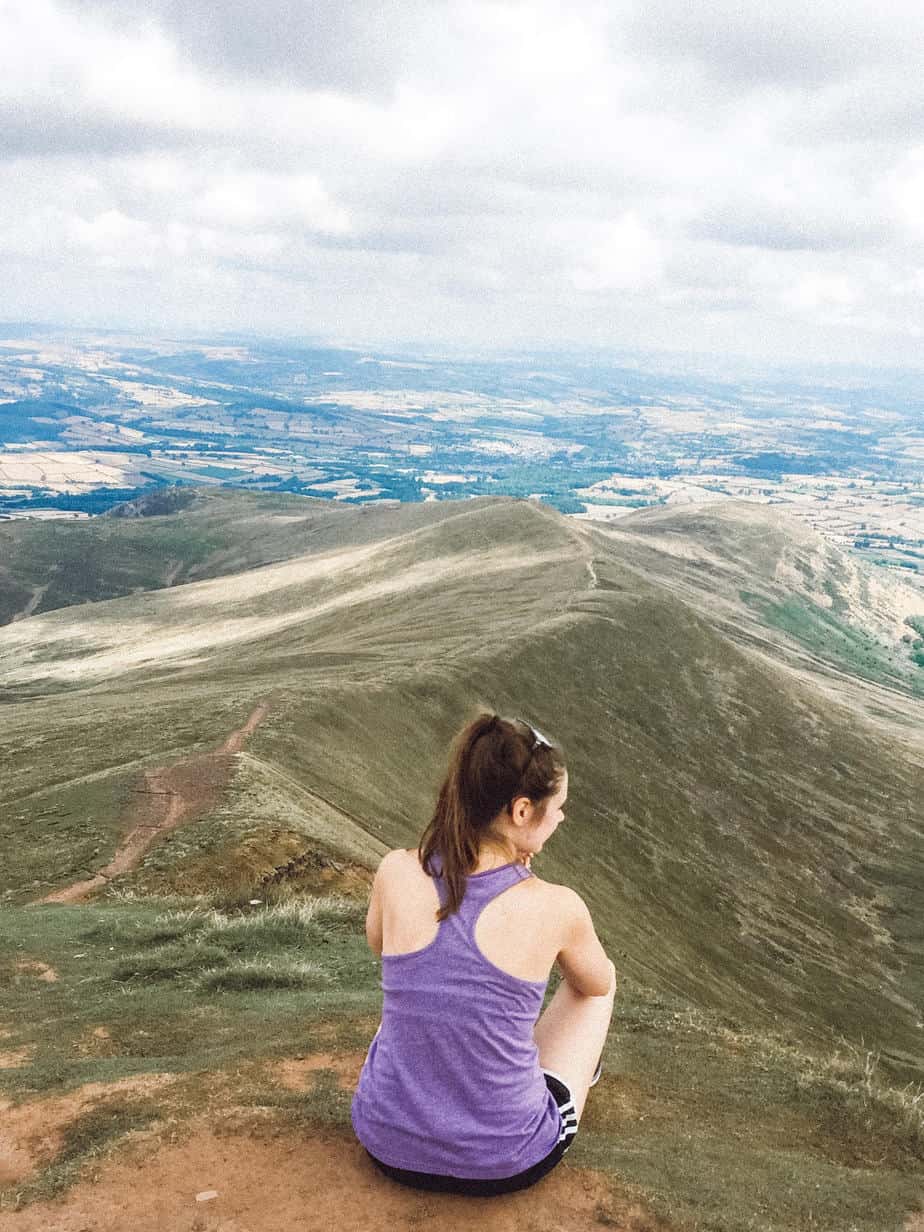 Travels I've booked…
New York City // January
It feels very full circle to be heading back to NYC, because this was my first trip last January, too! I'm only going for five days but they will be packed. I'm staying with one of my best friends from college, and meeting up with another best friend I used to live with when I studied abroad in the UK. I'm also hoping to meet my cousin's month-old twins!! Honestly this week is going to be filled with all the best things (including an inordinate amount of gluten free food – NYC is heaven for this). Not sure if I'll really be blogging about it much – but if anyone has requests hit me up!
https://www.instagram.com/p/Bd6HJUKB6PG/
Michigan's Upper Peninsula // February
If you know anything about Michigan's upper peninsula (remote wilderness), and February (ice storms, snow, freezing weather), then you are probably wondering why the hell I'm going here. WELL. A dream come true is happening, my friends! I will be heading up north to Nature's Kennel, for DOG SLEDDING! One of my childhood best friends and I will be making a short trip of it. I cannot WAIT to share about this experience. Has anyone else been dog sledding before?!
https://www.instagram.com/p/Bda-eN3FWJS/
England // March/April/May
I'm just thrilled to be heading back to my former home of England this early in the year. I'm obviously going to England to meet up with my long distance brit, but we have some travel plans in the works too. I won't type them all out here as I don't want to jinx them, but suffice it to say I'm excited. Since I've got a bit longer this time than my last visit, I'm also hoping to go back to the Southwest on my own and meet up with some friends there. I've also listed May above because I will have about 4 extra days in the UK as a little stop off after my trip to…..
https://www.instagram.com/p/BnbUzQzBLgC/
Nepal (Everest Base Camp) // April
I am SO EXCITED and also TERRIFIED to be traveling solo to Nepal. I'm meeting up with Travel Her Way here, and doing the Everest Base Camp trek. THW is an all-women adventure travel company that I'm going to be a brand ambassador for (so follow along on Instagram in April!). To be honest, this trek is way out of my comfort zone and ability level but I will be training hard from January-April to make it work. I'm also nervous in regard to my endometriosis and whether my condition will impact my ability to hike. And finding safe gluten free food. Eek! But this is what life is about, right? If I waited 'til I was ready, I'd be waiting forever…
https://www.instagram.com/p/BrDnoDpA4_W/
Travels in the works…
Florida // February & Summer
It's not officially booked yet, but chances are I will be in Florida once again this February. Just a short visit with my family to see my grandparents. I'm also hoping to get back to Florida again later in the year. This state has SO much to offer, and top on my list are Harry Potter World (duh), seeing the baby sea turtles hatch, Key West, and swimming with manatees again would be preeettty cool…
https://www.instagram.com/p/BeYedfrDECJ/
Maine for WITS // May
Again, this isn't official yet but I'm hoping to go to the Women in Travel Summit again this year. Last year I was a volunteer and got a free ticket to WITS in Quebec. This year the conference is being held in Portland, Maine, a city I visited years ago but would LOVE to revisit. Anyone else heading to WITS? I'd love to meet up!
https://www.instagram.com/p/BljFMxvhpfu/
Chicago for Gluten Free Festival // June
Discovering my love for conferences last year has me hoping to go to a gluten free conference this year! I mean, the idea of wandering around eating safe gluten free samples all weekend? Yes please! After some research, the one that seems most feasible for me to attend is the Nourished Festival just outside Chicago in June. I haven't bought tickets or anything yet because it's difficult for me to plan this far in advance, but I'm hoping to make it to this one!
https://www.instagram.com/p/BrBZnJ7hCq1/
Mauritius // August
Okay, take this one with a grain of salt. There is a small chance I may be tacking myself on to one of Dan's family vacations this year. Nothing is planned officially yet, and of course my work schedule is so up in the air at the moment it is hard for me to plan beyond May. But Dan does always sniff out the best all inclusive resorts for families and there is a possibility I will be in Mauritius if things work out in August!
https://www.instagram.com/p/BpvqMPMhcAa/
England // Autumn
Yes, I'm going to England in March/April/May, but there is a high probability I will be back in England in the Autumn. Long distance relationship life, y'all!  Of course we all know England is my favorite country so I have no problem with this 🙂 As long as I can wrangle some cheap flights!
https://www.instagram.com/p/BgNs_DJnrWx/
Travels I'm dreaming of…
Australia
Ahh, this was on my 'dream' list last year, too. I am pretty desperate to get to Australia because one of my childhood best friends moved to Melbourne! So if there's ever a time to revisit Oz, this is it for me! Of course, I'd also love to test out the awesome gluten free scene, hit up the beaches, and meet up with some long time blogger friends when I visit. Which is why I'd love to have an extended time there. Just waiting for the work schedule and finances to align for this one!
https://www.instagram.com/p/Brf2qw7lKQ3/
Pangea Dreams Blogger Retreat
I've had my eye on this travel blogger retreat for the last year, particularly after meeting Lauren at WITS this year (who now is one of their main team members!). I entered their giveaway, hoping for a chance to go to their retreat in Peru, made it into the top 5, but unfortunately didn't win. Right now this retreat is pretty out of my price range (particularly because extra funds are being funneled toward my savings account and medical bills). But maybe an opportunity will come up in 2019…. still dreaming of it!
https://www.instagram.com/p/Bq26RKyBRAU/
Of course there are other travels I'm dreaming of! I'd love to take a trip to Asheville, North Carolina, for hiking and relaxation. Then there's Hawaii, Bali, Japan (craving this lately!), Banff National Park, a California road trip, Grand Canyon, Faroe Islands, a Costa Rica yoga retreat, Belize, Iceland again… well, the list goes on. Just call me a travel blogger, I guess ;P
Where is 2019 taking you? I'd LOVE to know!
Sarah xx