You're headed to Sri Lanka and wondering what should be on your Sri Lanka packing list… well, I'm here to help!
Some countries are easy to pack for, and others, like Sri Lanka, take a bit more preparation and research. I did quite a lot of planning before our trip to Sri Lanka, and I'm very happy with the packing list I came up with.
Your own Sri Lanka packing list might differ a bit based on the season you visit, activities you plan, your travel style, and preferences.
For reference, we visited Sri Lanka in February (peak season) when the temperatures are warm and not too rainy. We also mostly traveled in central and south Sri Lanka (from Colombo we took the train to Ella, then to the south coast for Hiriketiya and Galle). However, this Sri Lanka packing list should have you covered no matter the season or locations you visit (top tip: bring a rain coat no matter the season!).
Our travel style in Sri Lanka was somewhat active, with lots of hiking mixed with beach days. We had a mid-range budget for this trip, staying in boutique accommodation and home stays instead of hostels. As a blogger and travel writer I also take tons of photos on my handy Canon mirrorless camera, so my electronics section might be larger than the average traveler's. If this sounds like your travel style, then check out my Sri Lanka packing list below!
In this post, I'm sharing what to wear in Sri Lanka, the best bags for Sri Lanka travel (for both men and women), and other categories including electronics, shoes, miscellaneous products, and 5 absolute must-haves.
Check out my other Sri Lanka blog posts:
27 Photos to Inspire You to Visit Sri Lanka
A Guide to the Colombo to Ella Train Journey
PLAN | Visit my full Sri Lanka page for more travel planning tips!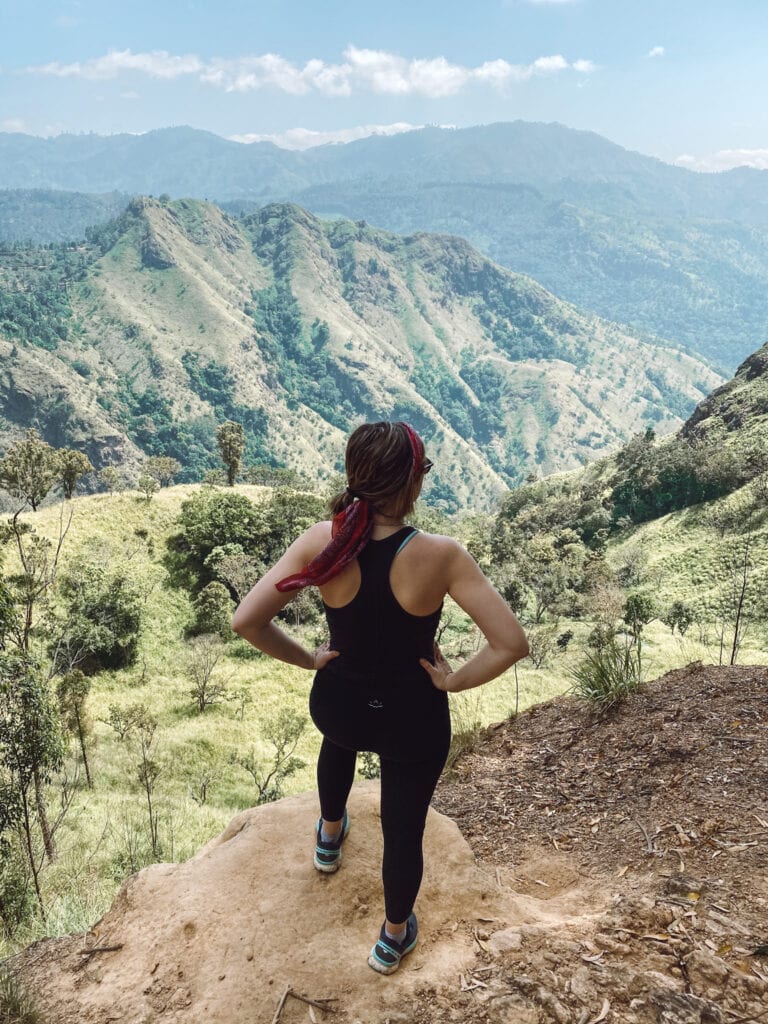 ---
Sri Lanka Packing List
5 Miscellaneous Must-Haves on Your Sri Lanka Packing list
Before we get into the nitty gritty of this Sri Lanka packing list, here are five essentials that you might not have considered, but you'll definitely need!
1. Bug spray and sunscreen
I was so glad I brought this nontoxic insect repellant from home. It gets buggy in Sri Lanka, especially on the south coast, and this spray was so effective.​​​​​​​​​​​​​​ It's now my favorite bug spray ever.
We also brought a big bottle of sunscreen from home to share. You could buy both of these in Sri Lanka, but buying at home will save you money and precious travel time.​​​​​​​​​​​​​​​​​​​​​​​​​​​​​​​​​​​​​​​​​​​​​​​​​
2. Filter water bottle
Tap water in Sri Lanka is not safe to drink. I'm a true convert to using a filter water bottle, which is not only convenient but prevents plastic waste from reusable bottles.​​​​​​​
I've used both the GRAYL filter water bottle and the Berkey filter bottle. GRAYL is more expensive, but it's now my preferred bottle because it holds more water and never leaks.
3. Portable wifi
Wifi in Sri Lanka is super spotty – many cafes, restaurants, and even hotels don't offer wifi. We used my TEP portable wifi device in Sri Lanka and it was one of our best decisions.​​​​​​​
You can read my full review (and cost analysis) of teppy here.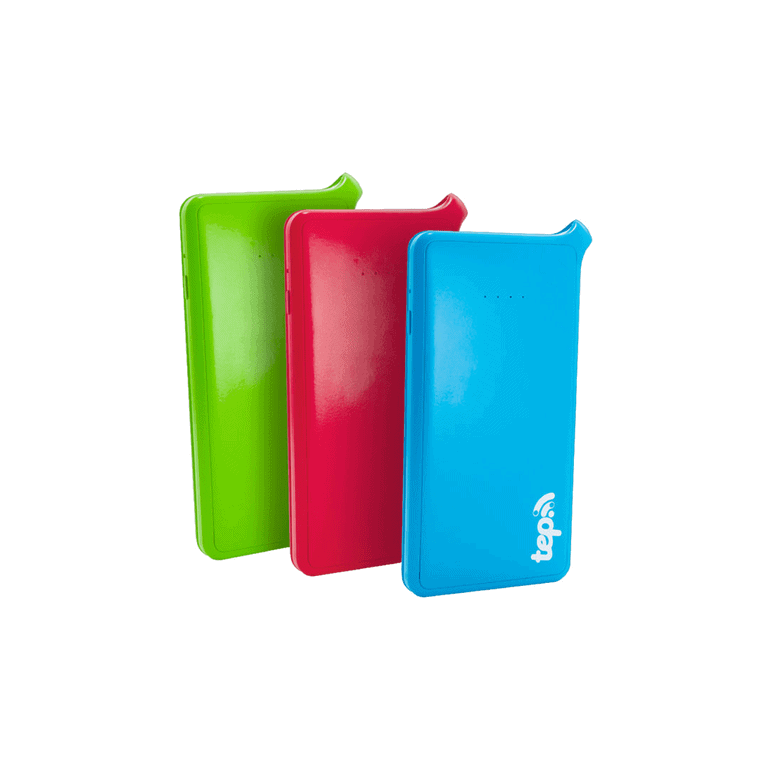 4. Hand sanitizer
You really need hand sanitizer in Sri Lanka (especially in those train bathrooms!). We brought one big bottle to share, and also a few clip on hand sanitizers for convenience.​​​​​​​​​​​​​​
That way, we could refill the little bottles as needed throughout our trip.
5. Toilet paper in plastic bags
You will find many squat toilets throughout Sri Lanka, and you won't often find toilet paper. I recommend bringing a roll of toilet paper from home (you can restock in Sri Lanka, but arriving with a roll will help until you get your bearings).​​​​​​​
Also, top top: bring a couple large ziplock plastic bags to keep your toilet paper in. This will protect it from dirt, or getting wet in your bag.
---
Bags
50-70L backpack
Sri Lanka is most definitely a backpack country, not a rolling suitcase country.​​​​​​​
For women: I recommend the Osprey Fairview 70L. More minimal packers can get a smaller version, the Osprey Fairview 55L.
This is the backpack I traveled with in Sri Lanka and it was perfect. Unlike other large backpacks, it is front opening rather than top opening, which makes unpacking and repacking super easy.
This backpack also comes with a detachable (by zipper) smaller daypack. This is ideal to use as a carryon, and a day bag.
For men: the Osprey Farpoint 70L is the male equivalent to my pack of choice. It has the same great front opening and detachable day pack features, and is super high quality.
Dan actually travels with, and recommends, this Mountain Warehouse backpack. It's a cheaper dupe for the Osprey pack. Dan loves this pack, and has traveled with it in India and Nepal, too.
Packing cubes
I traveled Sri Lanka with my go to Travelwise packing cubes.​​​​​​​
I love these packing cubes! They are affordable but sturdy, and make packing so much easier.​​​​​​​
---
Clothes: What to Wear in Sri Lanka
​​​​​​​For men, the above list is pretty true, but replace the skirt and dresses with 2-3 athletic shorts. Dan recommends anything similar to these shorts for men, because they have discreet zipper pockets for valuables.​​​​​​​
Regarding the rain coat, I actually didn't wear my beloved North Face rain coat a single time. It rained only a few times, and was too hot to bother wearing a coat when it did. However, you should definitely still bring a raincoat, especially if you're visiting during rainy season, or spending more time up north.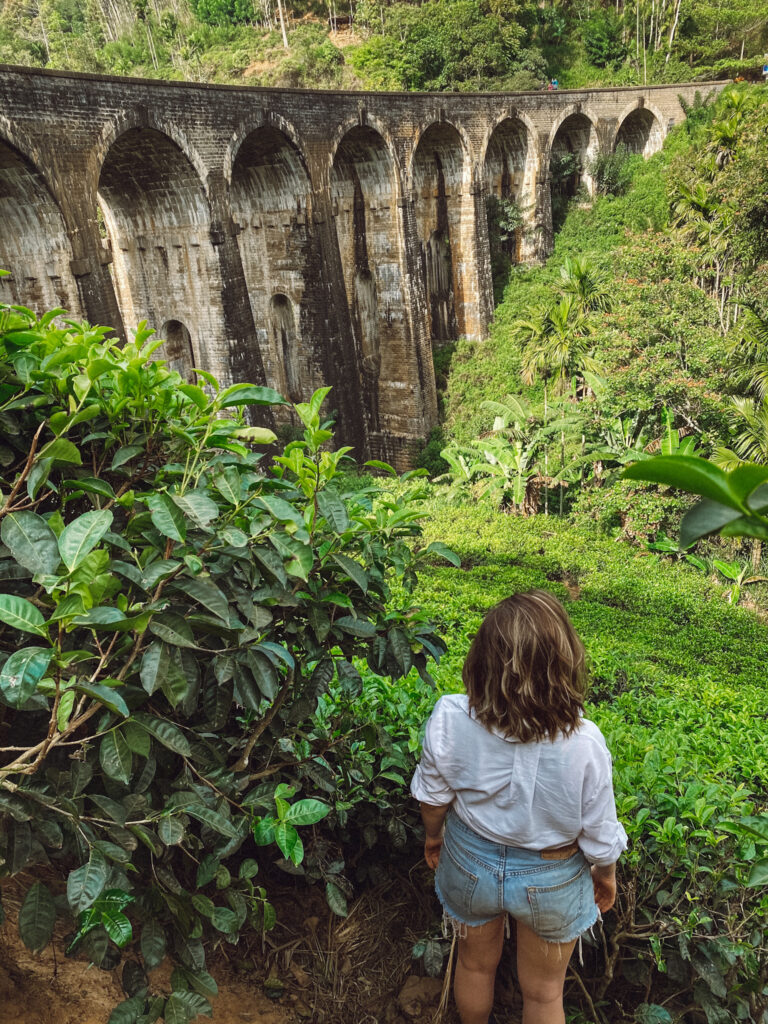 ---
Shoes
I found that my running shoes were sufficient for all the walking and hiking we did in Sri Lanka. I love my Salomon hiking boots, but they would've weighed me down in Sri Lanka.
For sandals, I am so obsessed with and can't stop recommending the rubber Birkenstocks for travel. They are supportive, waterproof, reasonably dressy, and can be worn with socks underneath (due to the loop strap) when it gets colder.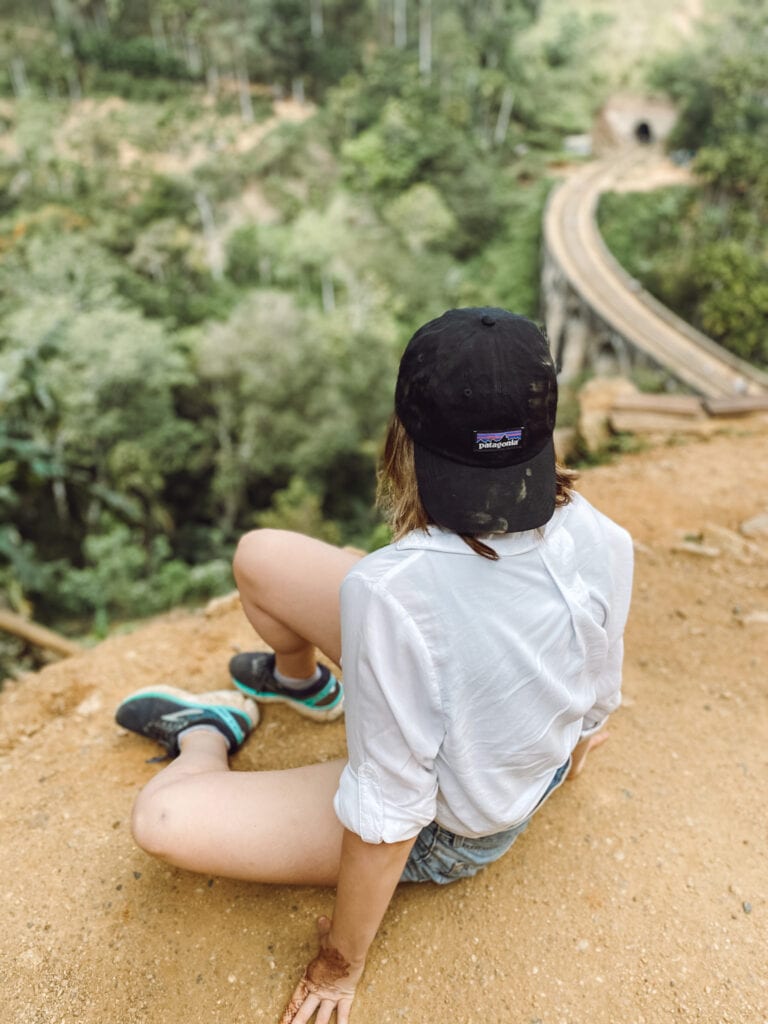 ---
Electronics
Sri Lanka uses type D and G plugs. Type G is what they use in the UK, so Dan actually didn't need an adaptor. Coming from the USA, I did need an adaptor. I find this universal adaptor saves money as you don't need to buy new adaptors each time you visit a new country!
My Canon EOS M6 camera also got tons of action on this trip to Sri Lanka. I am obsessed with traveling with this camera because it takes DSLR quality photos, but due to its mirrorless design it is incredibly lightweight.
I've waxed poetic about the tep travel wifi previously in this post, so I won't repeat myself, but if you want to read about it more in depth, check out this blog post.​​​​​​​
RELATED | TEP Travel Wifi Review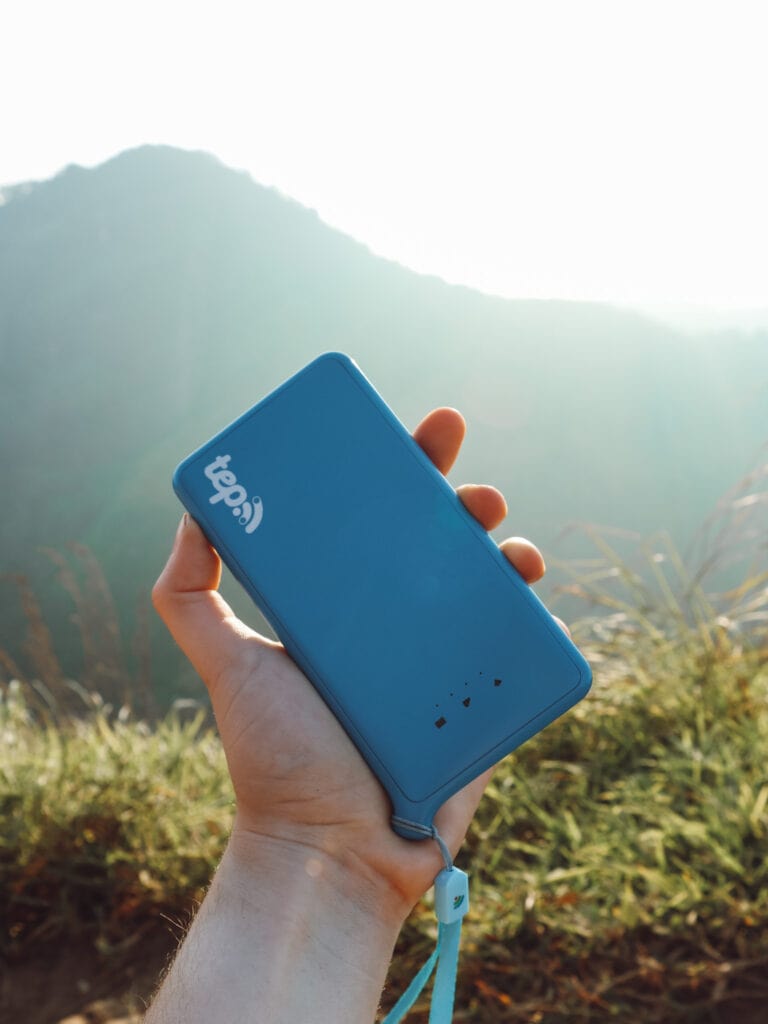 ---
Other
RELATED | Colombo to Ella Train Journey Guide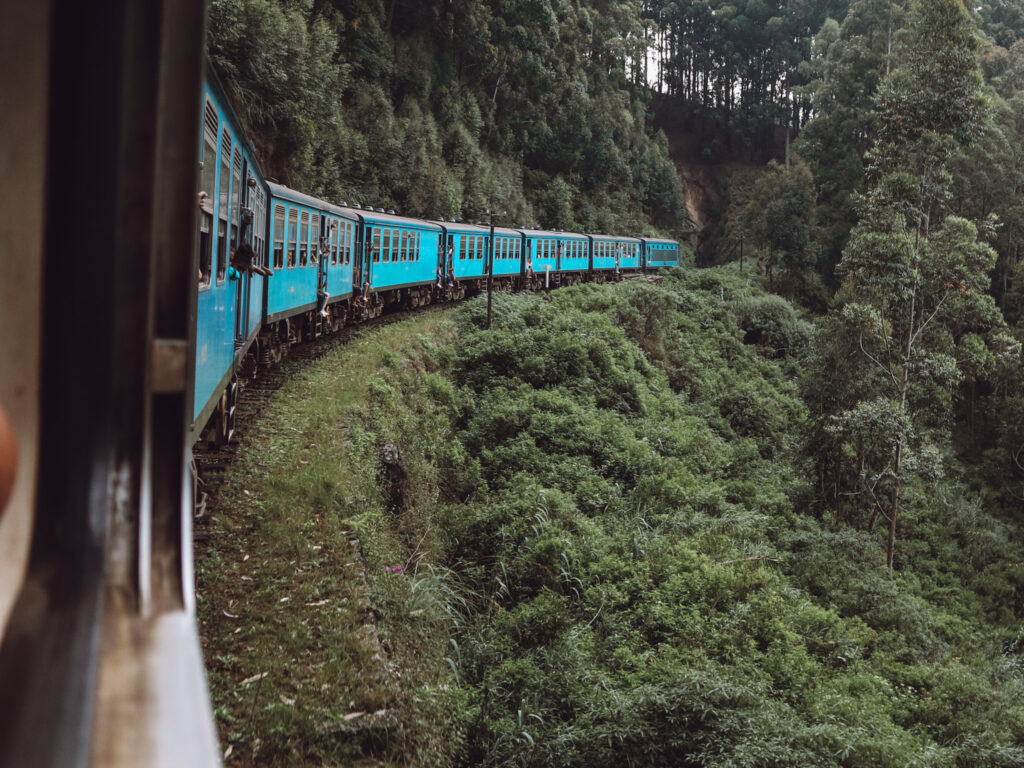 ---
Before you go
​​​​​​​For travel in Sri Lanka, I recommend World Nomads travel insurance. I've used them for most of my travel for the past few years, and especially countries like Sri Lanka where I'm more likely to be adventurous with trekking, tuk tuks, etc. ​​​​​​​
As a side note, Dan and I visited Sri Lanka in February 2020, and we used World Nomads. Since then, World Nomads is one of the only travel insurances to cover COVID-related claims. I used them for international travel during the pandemic, when I flew to the UK for personal essential reasons. For that reason I definitely still recommend World Nomads travel insurance for Sri Lanka, post 2021 and beyond!
Check your travel insurance quote for Sri Lanka…
Additional Sri Lanka packing list items
We didn't bring any of the below items, but you still might want to consider them. Think about your itinerary, the weather/season, and the types of activities you enjoy.
Snorkel
There is some great snorkeling in Sri Lanka, especially along the south coast. If you plan to do a lot of snorkeling, it's recommended to bring your own snorkel as the ones for rent are often not that nice.
Safety items
I know many travelers (especially solo female travelers) who swear by the Pacsafe portable travel safe for keeping valuables, like your passport and electronics, safe. We stayed in all private accommodation in Sri Lanka so I didn't think this was necessary. However if you plan on hosteling this would be a great idea.
I also know many women that travel with a doorstop for safety. Why, you ask? Place this under your hotel or hostel room door from the inside while you're sleeping. If someone tries to break into your room, the inner door stop would prevent them getting in, and keep you and your valuables safe.
Hiking boots
I mentioned above that we did not bring hiking boots to Sri Lanka. We did quite a bit of hiking around Ella, and I found my running shoes were sufficient. I love to hike in my Salomon hiking boots so it is really saying something that I don't think they're needed in Sri Lanka.
But if you have weak ankles, plan to do a lot of hiking, and have room in your backpack, then hiking boots could be a good idea.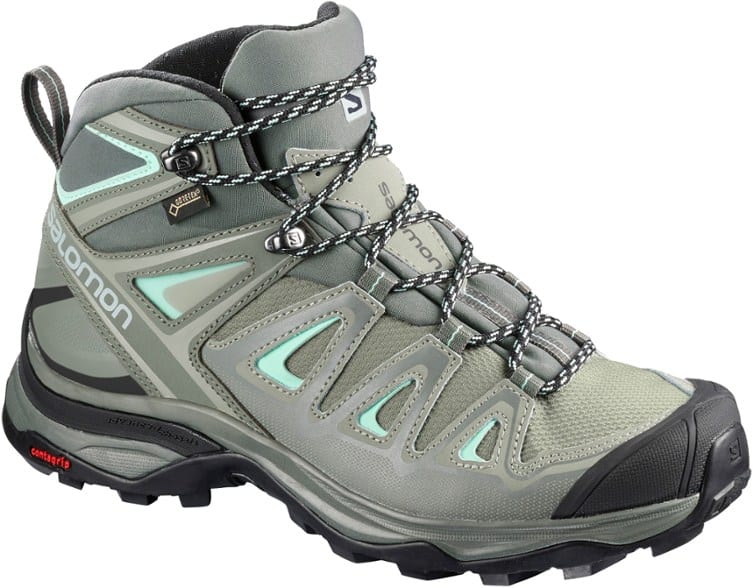 Head lamp
Finally, we did not bring a headlamp but I wish we had. I've since bought this black diamond headlamp and plan to bring it on future travels!
In Sri Lanka, outside Colombo in places like Ella and Hiriketiya, there aren't street lamps. It gets super dark at night but tuktuks can still come hurtling around corners.
We often found ourselves stumbling along dirt roads with our iphone lights, and a headlamp would've made life much easier in Sri Lanka. I also generally recommend headlamps if you are hosteling, so you can read and rifle through your bag without waking up your roommates.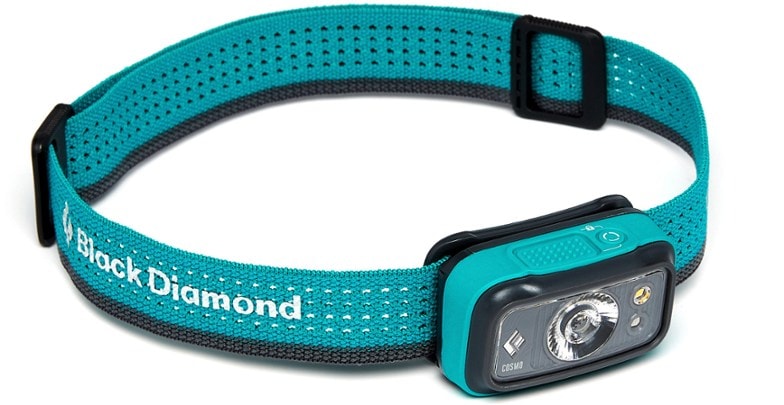 Final thoughts on the perfect Sri Lanka packing list
I did quite a lot of research before our Sri Lanka trip, and I'm very happy with the Sri Lanka packing list I came up with.​​​​​​​​​​​​​​
We traveled to Sri Lanka straight from a friend's wedding in India. That meant my backpack was stuffed with sarees and other outfits I had handmade in India for the wedding (I ended up throwing out my high heels at the airport before our flight to Sri Lanka because it wouldn't all fit!).
You, however, should have plenty of room in your own bag if you use this Sri Lanka packing list, because you likely won't be lugging around fancy wedding outfits!
Sri Lanka is just a gorgeous country, that's had a challenging recent history but very much still deserves a visit. Definitely explore my other Sri Lanka blog posts as you plan your trip!
Let me know if you have any questions on this Sri Lanka packing list! And if you want to view ​​​​​​​all my Sri Lanka posts, head to my Sri Lanka page! Happy traveling.​​​​​​​​​​​​​​