Checking In | HI Fisherman's Wharf in San Francisco
Looking for the perfect place to stay in San Francisco, California? Let me describe HI Fisherman's Wharf to you: A historic building nestled in National Park Service land, where I woke up to views of San Francisco Bay, Alcatraz, and Golden Gate Bridge all right outside my window.
Would you believe you could stay at a place like that from just $40 a night? With free parking?
Yes, HI Fisherman's Wharf is a budget hostel with million dollar views, and this is what I thought of our stay there.
We received two nights of our four night stay complimentary from HIUSA. All opinions are, as always, my own.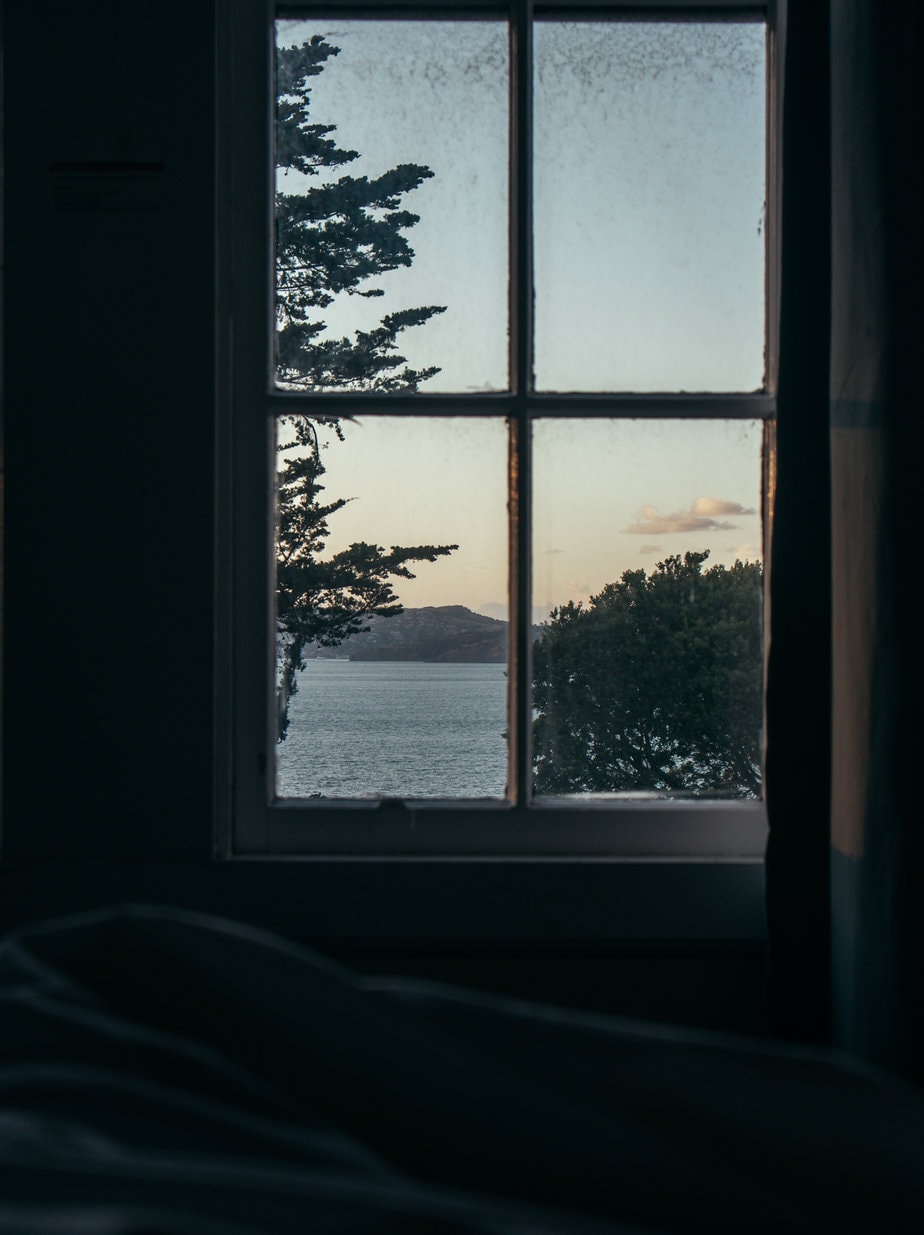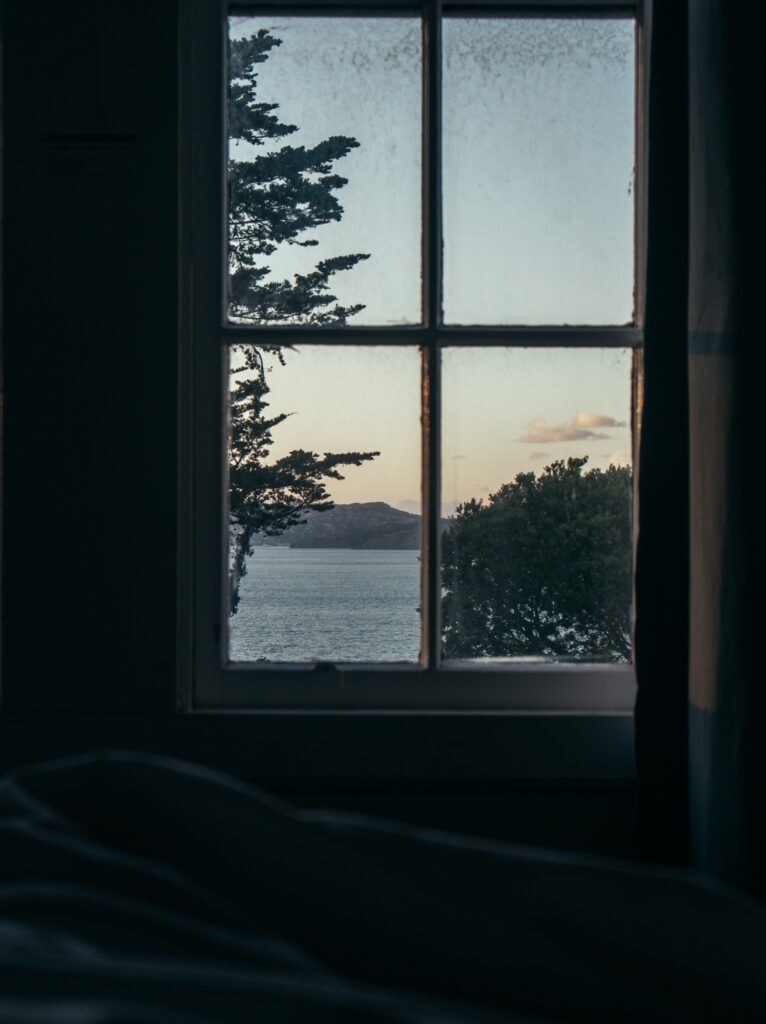 Review of HI San Francisco Fisherman's Wharf
I stayed at HI Fisherman's Wharf for five days/four nights in May. This was during their first week open since they'd been closed over two years due to the pandemic. It was also my first time hosteling in over two years for the same reason.
I wondered if my feelings toward hosteling might have changed during that time – after all, I'm older now, have a (slightly) higher budget, and a lot more awareness of germs. But the moment I heard a Spanish accent, and soon after a Dutch accent, in the hostel common room, it washed over me how much I'd missed traveling and staying in hostels with people from around the world!
Not to mention, HI Fisherman's Wharf was the perfect hostel to break back into this travel style. Vaccine cards are required, we had a private room, it was very clean, and the location in Fort Mason park was beyond stunning and peaceful, all while being in busy San Francisco.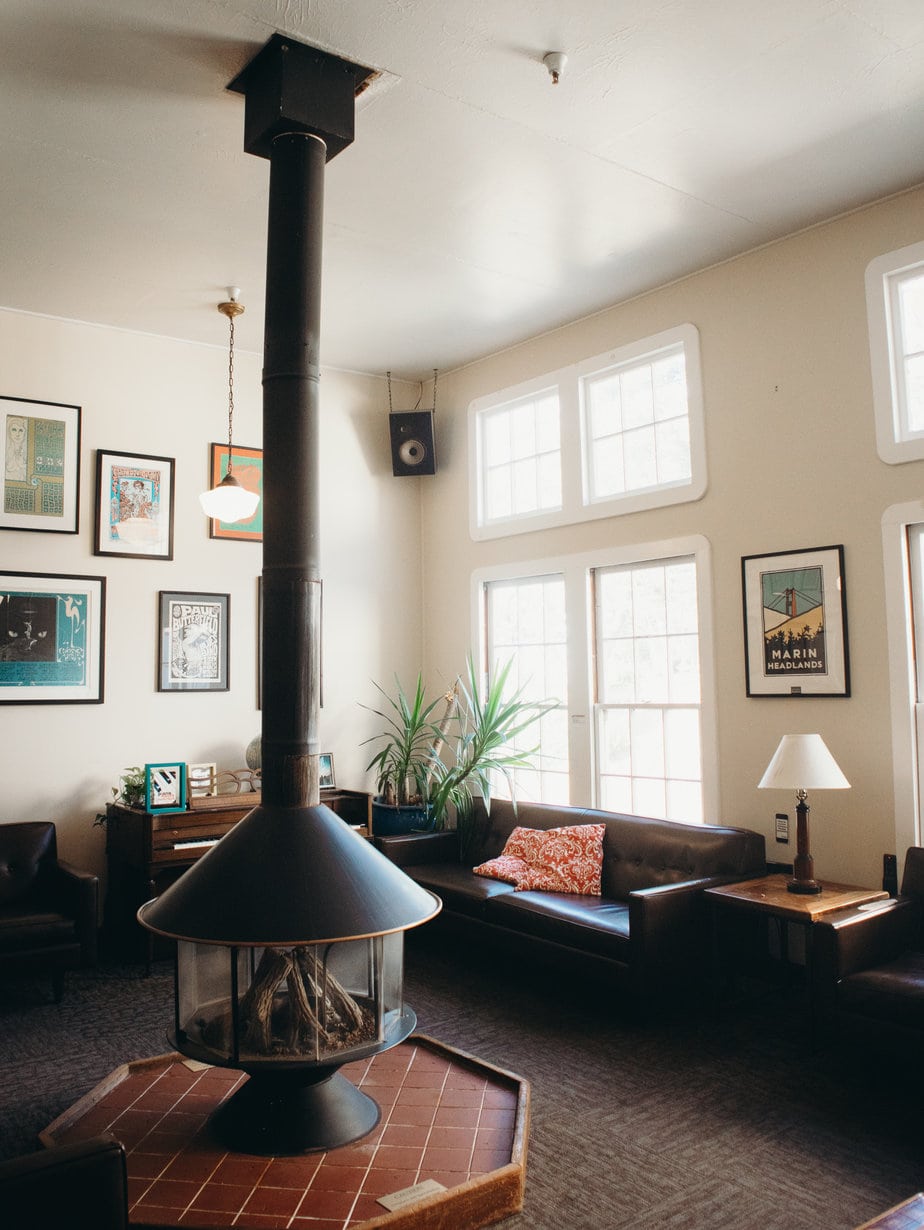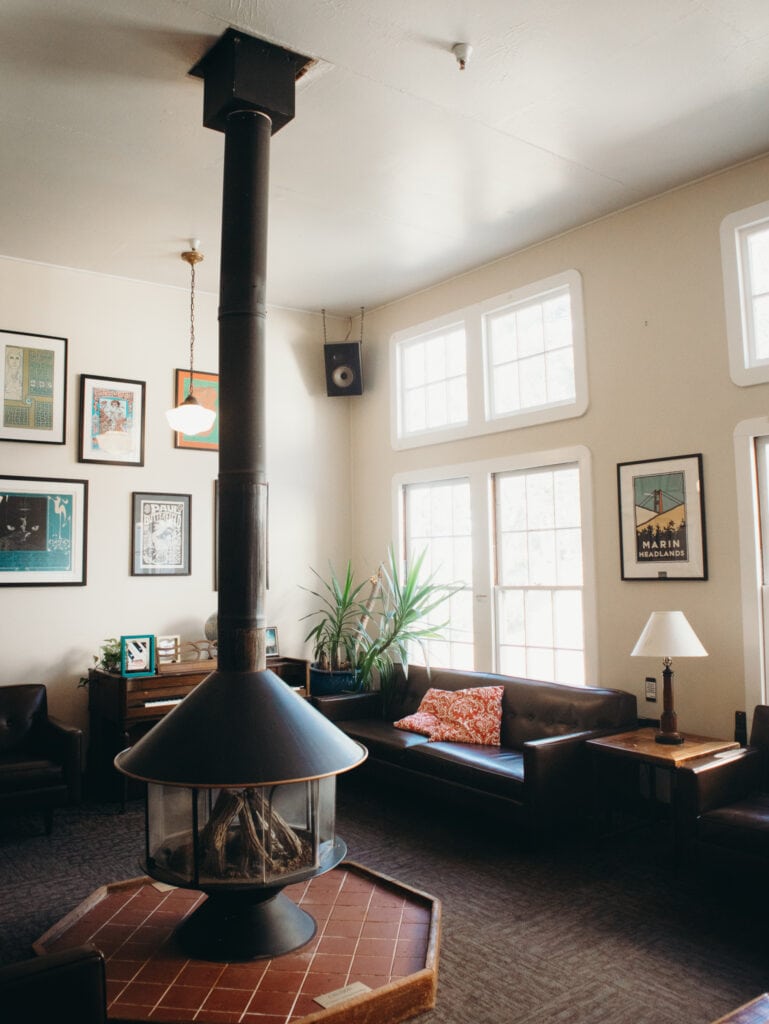 The Details
What? HI Fisherman's Wharf, a hostel by the sustainable, well-respected travel brand Hostelling International USA.
Where? Fort Mason park in San Francisco, California. This is National Park land, with unbeatable views of the bay. You're walking distance from Fisherman's Wharf, Crissy Field, Lombard Street, Ghiradelli Square, Powell/Mason cable car station, public transport to the rest of the city, and more.
Vibes? Laid back, relaxed hostel for all ages from children to older adults. You will see everything from middle school field trip groups to international travelers in their 20s to people in their 60s (or older) chatting in the common room. This is not a party hostel.
Room types? We stayed in a private triple room with views of Alcatraz. There are also private double rooms, 4-person dorms, 16-person dorms, and 20-person dorms. Dorms also include female-only, male-only, and mixed.
Cost? Check prices and availability here. Rates vary depending on season and room types, but start from $40.
Bathrooms? Being a hostel, there are shared bathrooms. I found them extremely clean and I never had to wait to use the shower.
Amenities? HI Fisherman's Wharf also has a cozy common room, kitchen, pool table, movie room, and free wifi. When we visited, the cafe was closed and tours were not operating, but this will reopen in the future.
How to get there? Easily accessible by public transport (from the airport you can take the BART yellow line but will have to transfer to a bus). The hostel also offers free car parking within Fort Mason.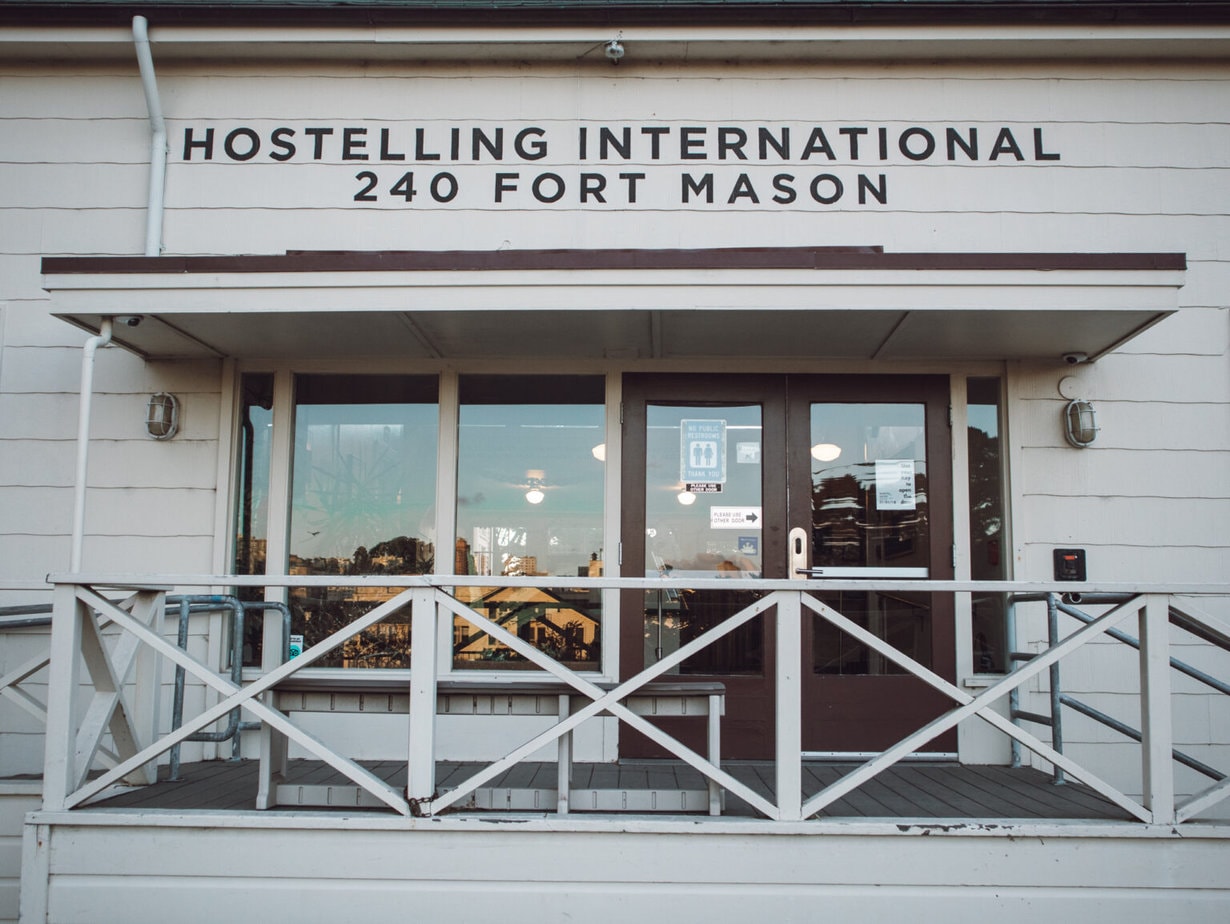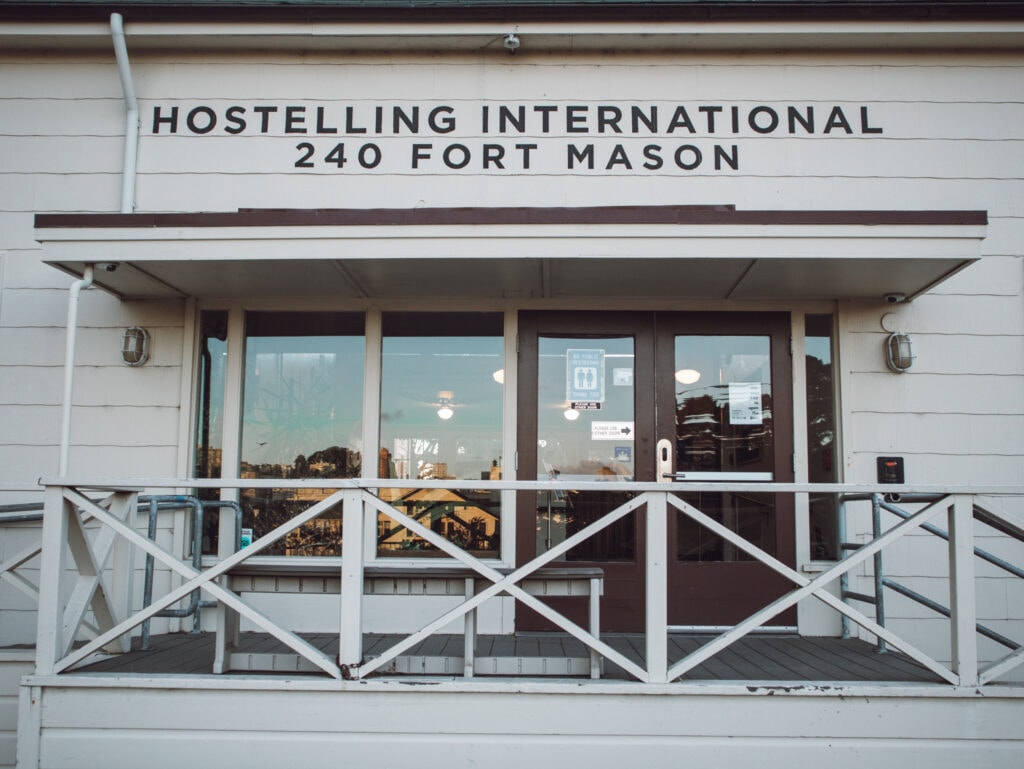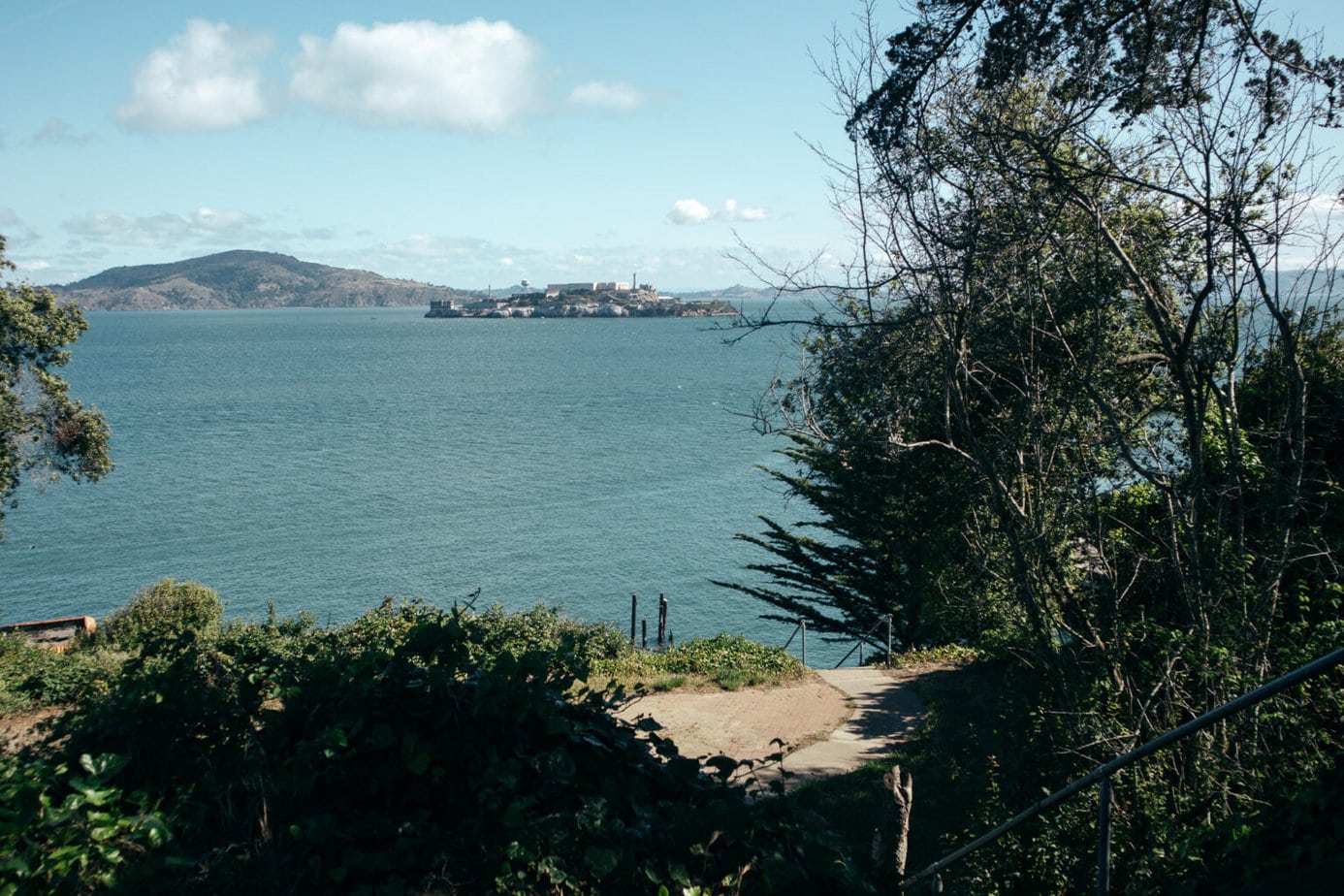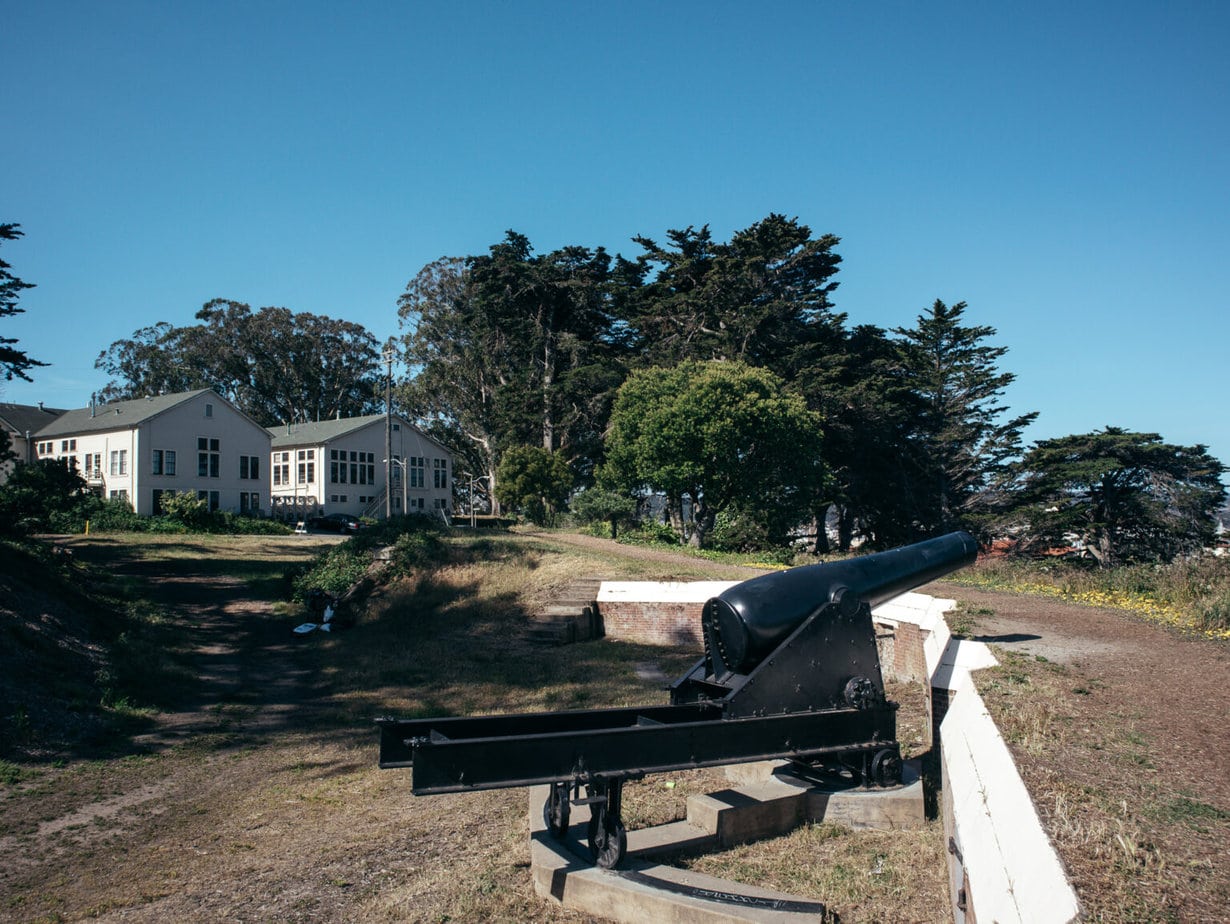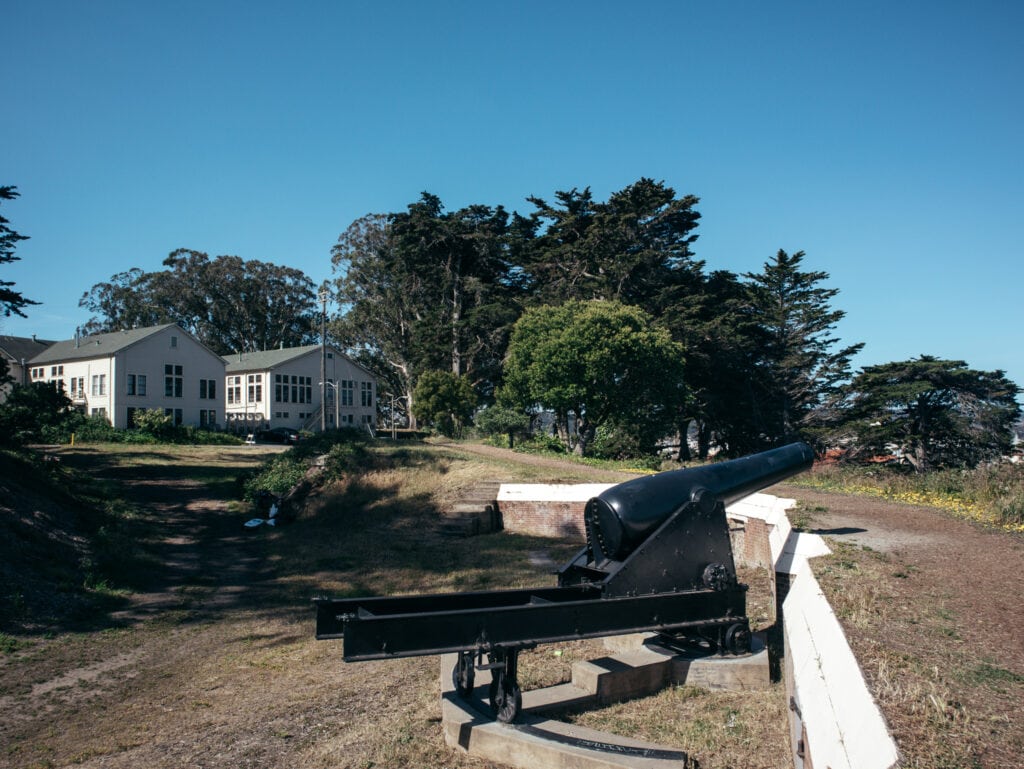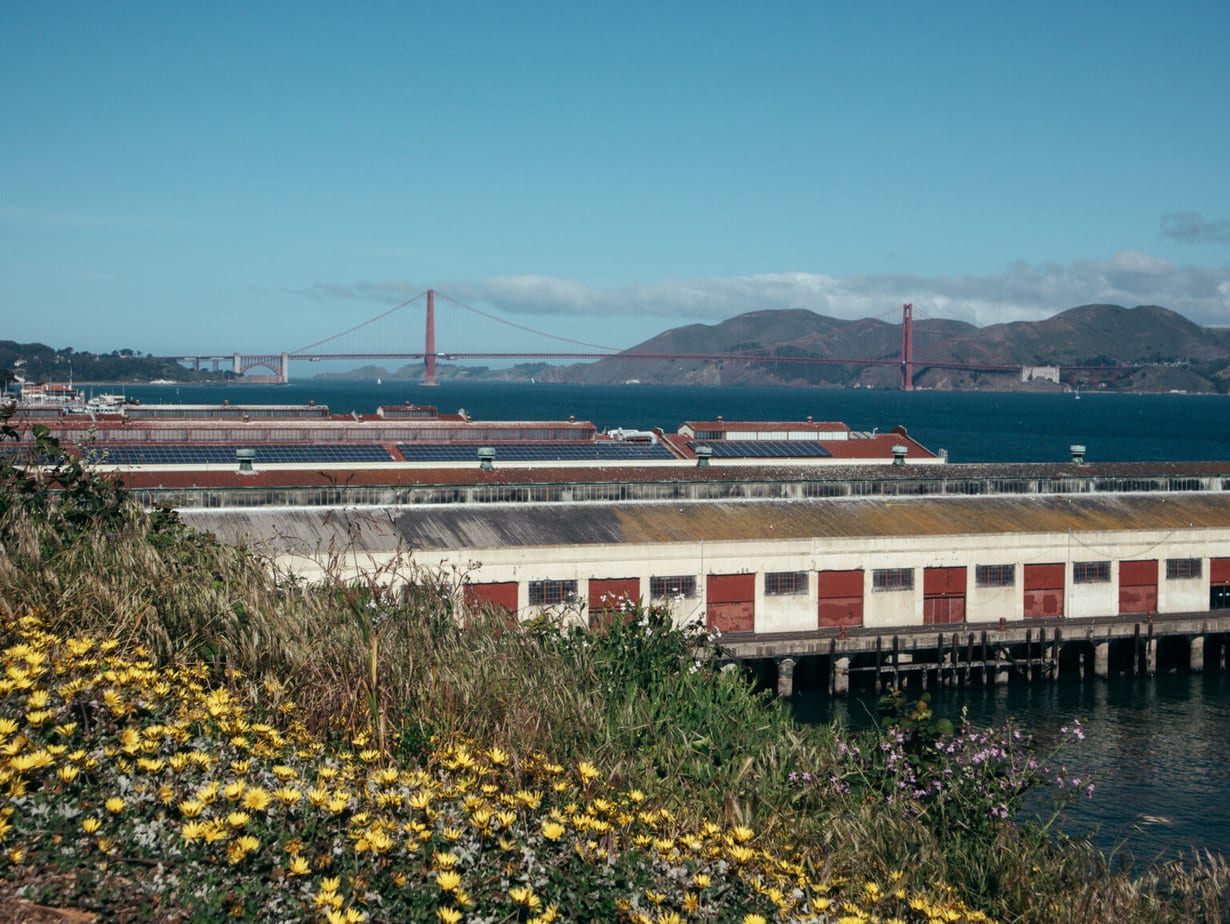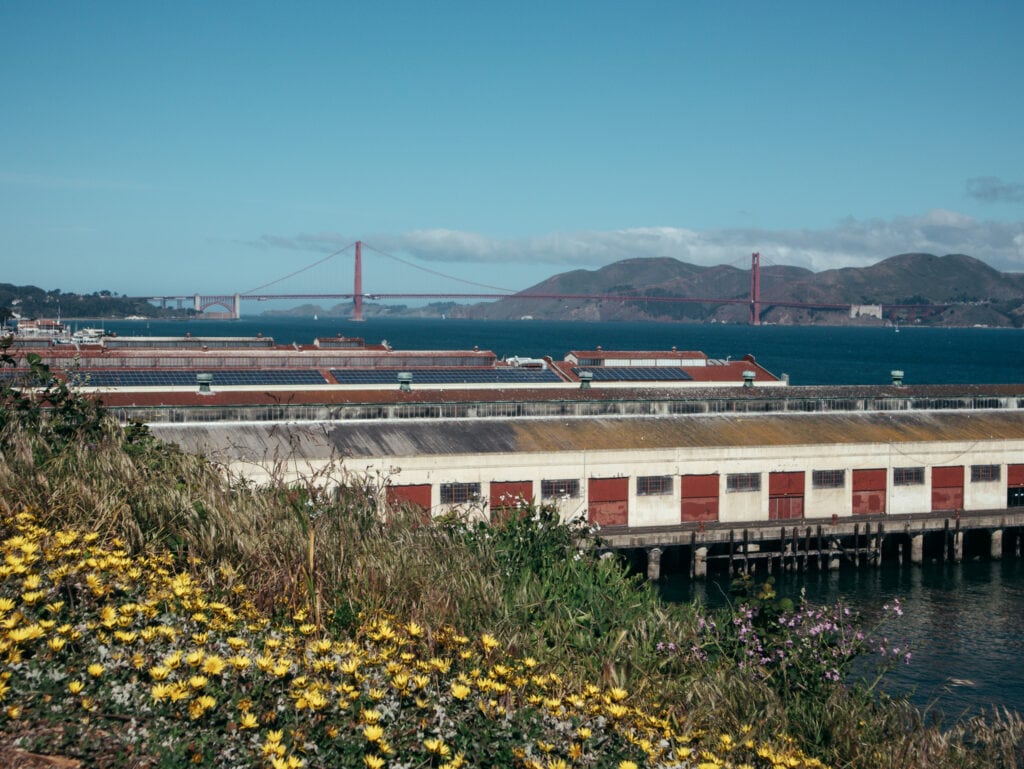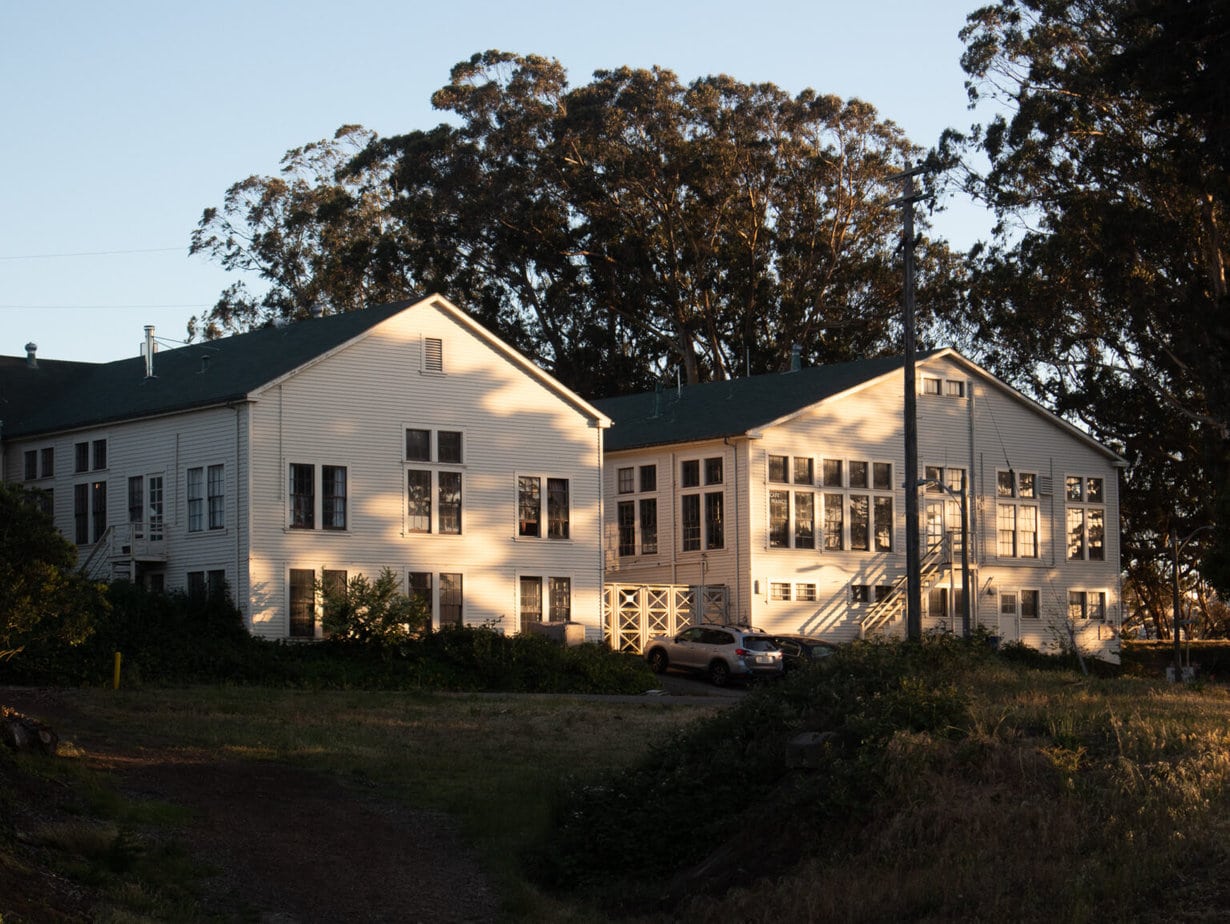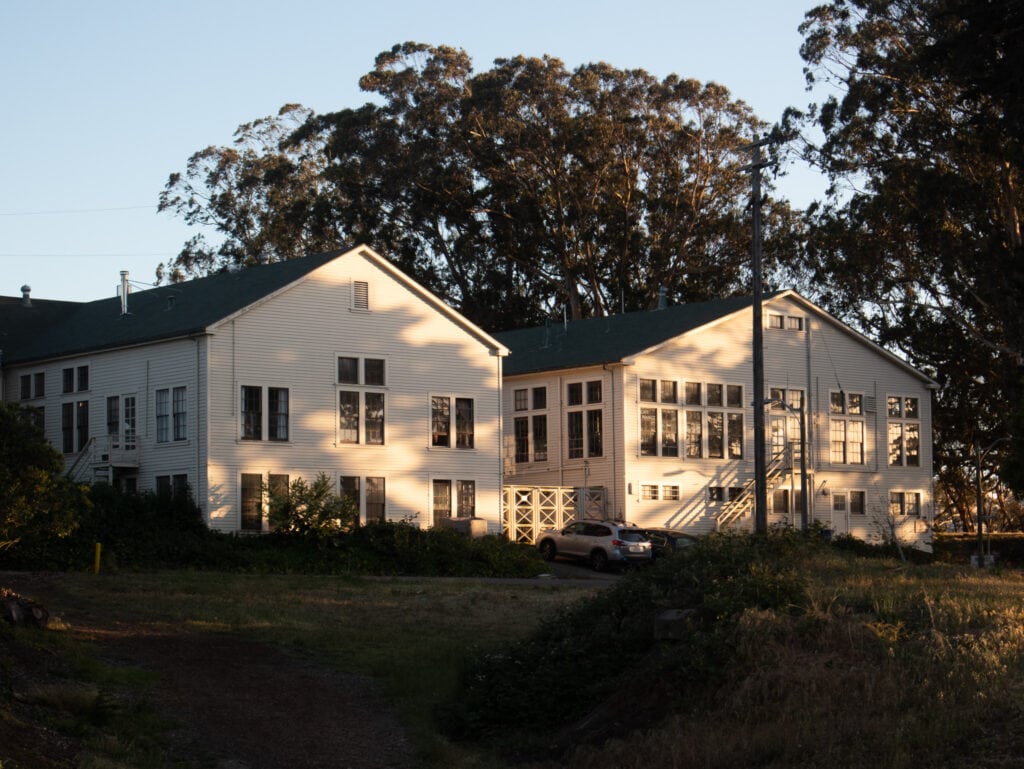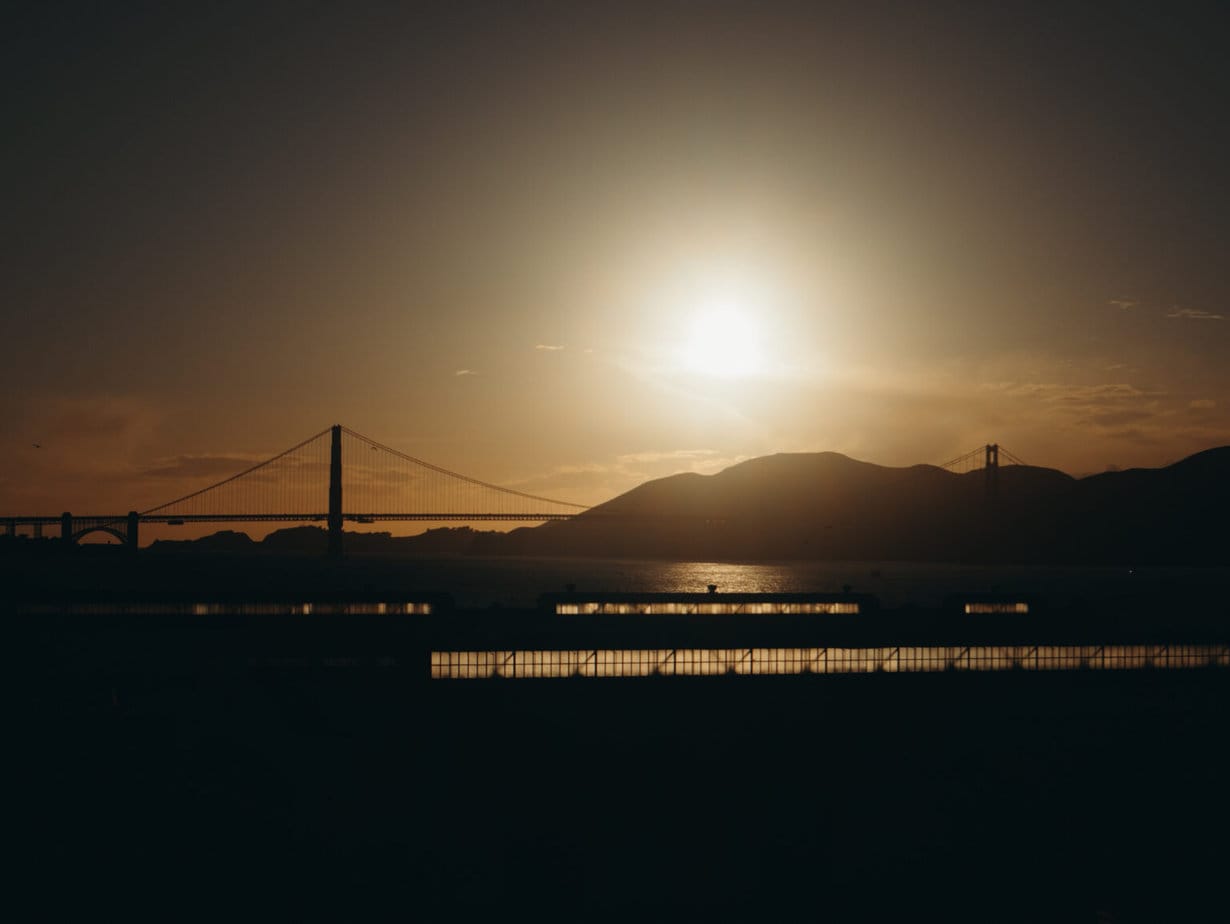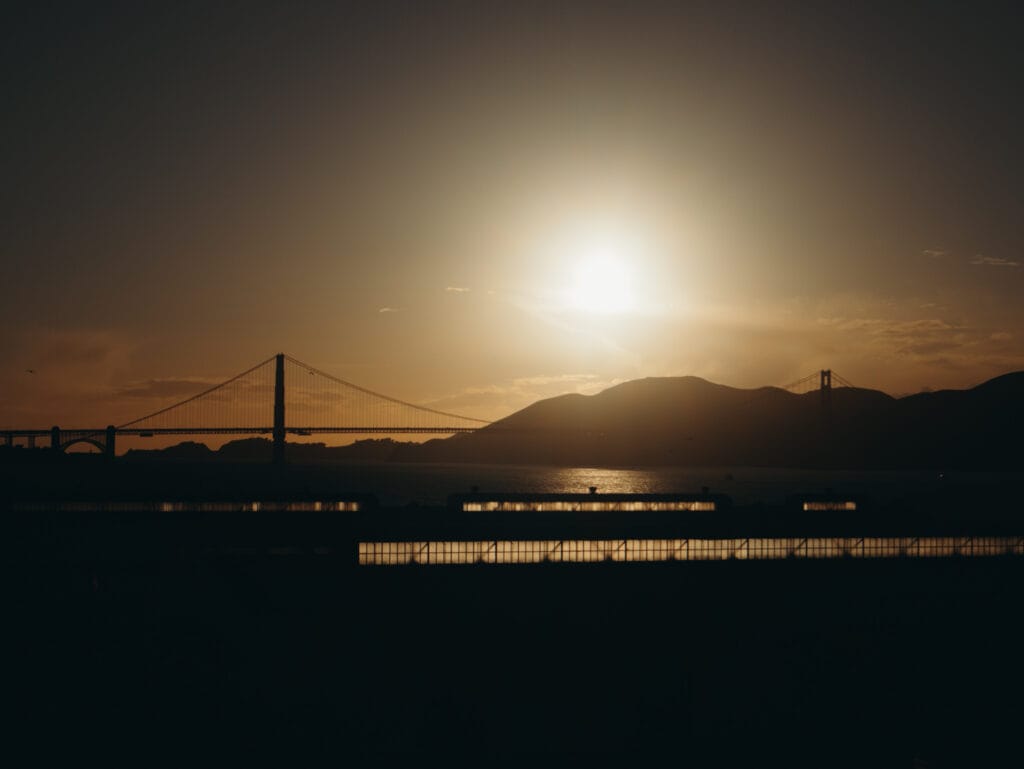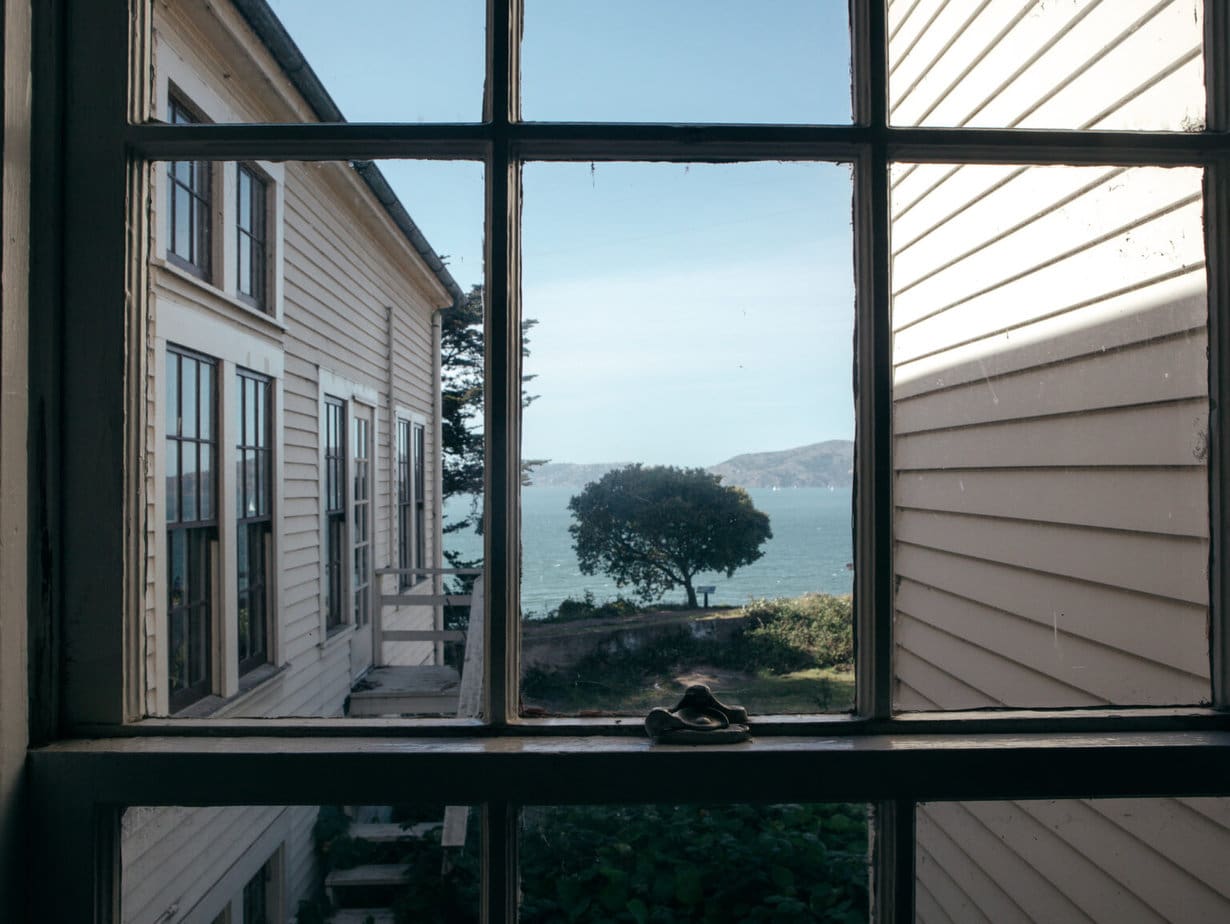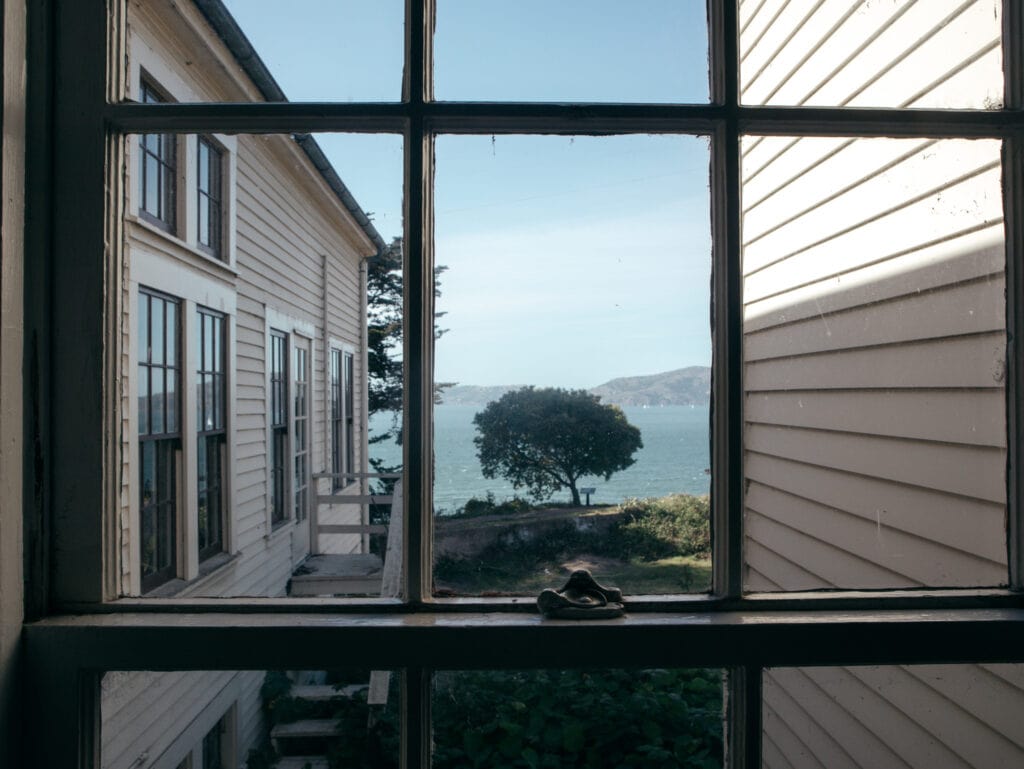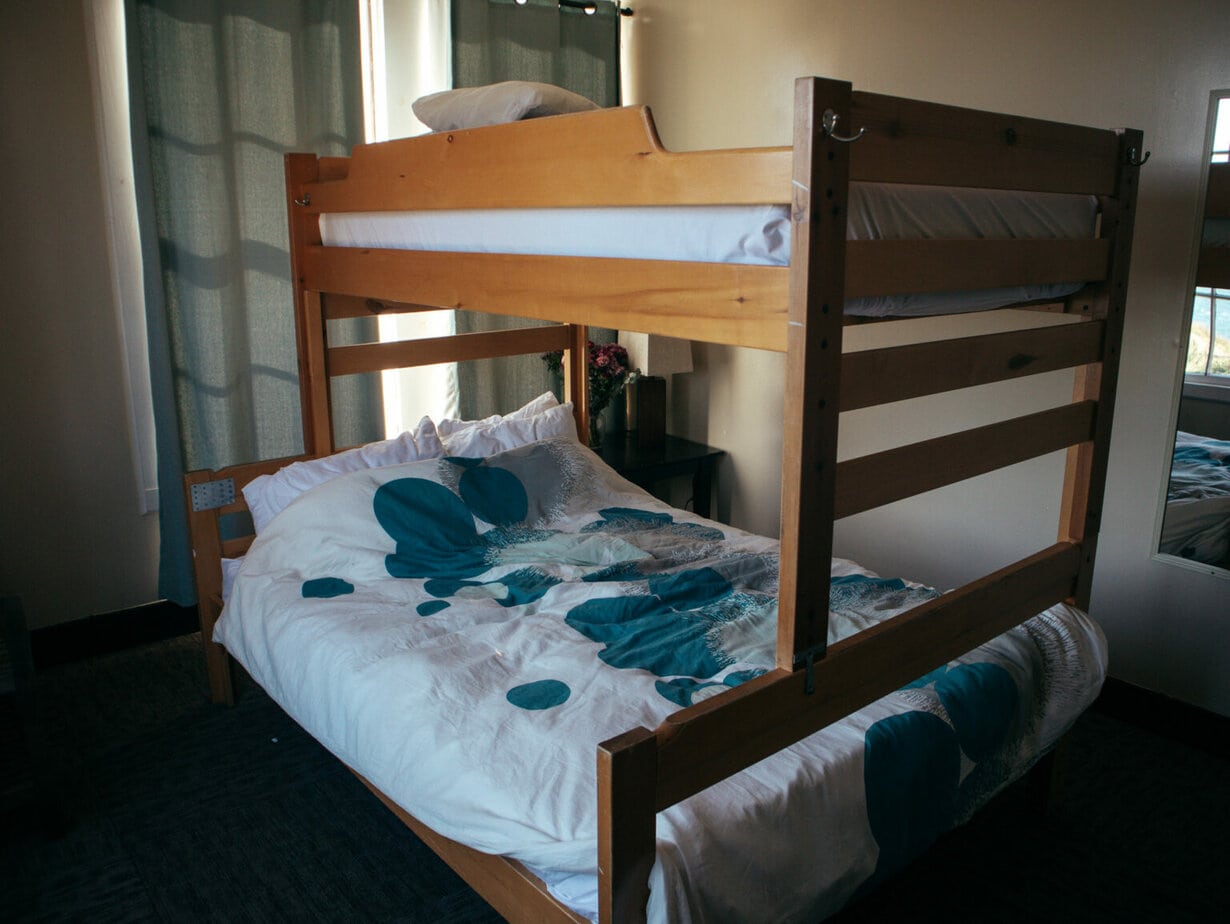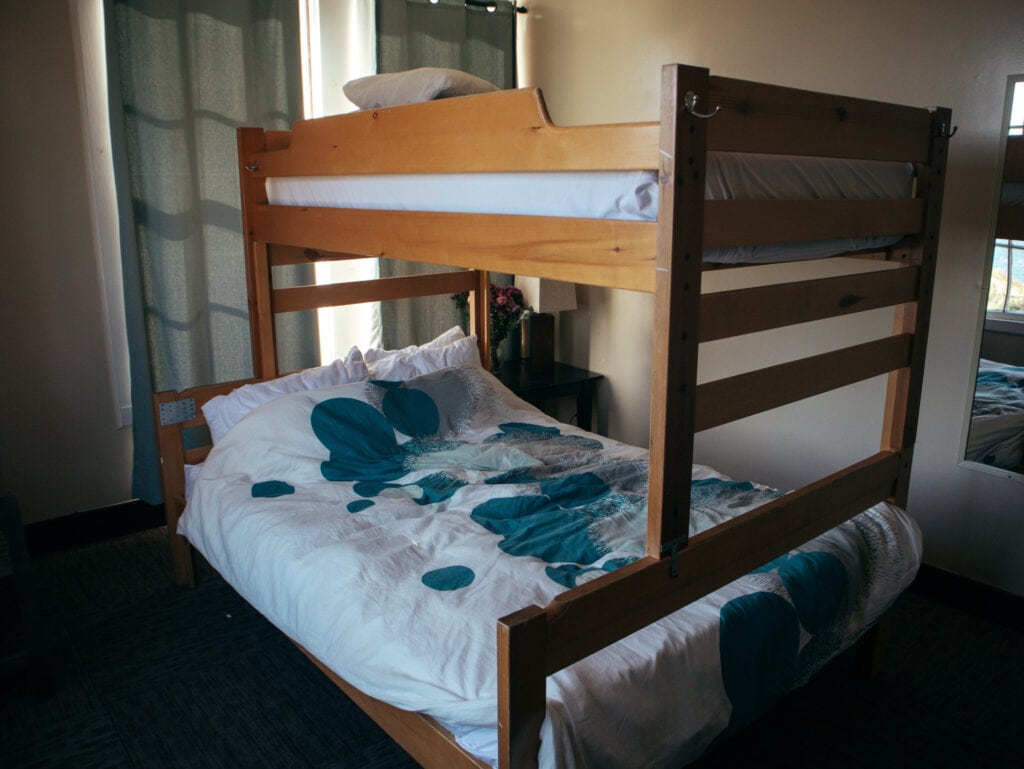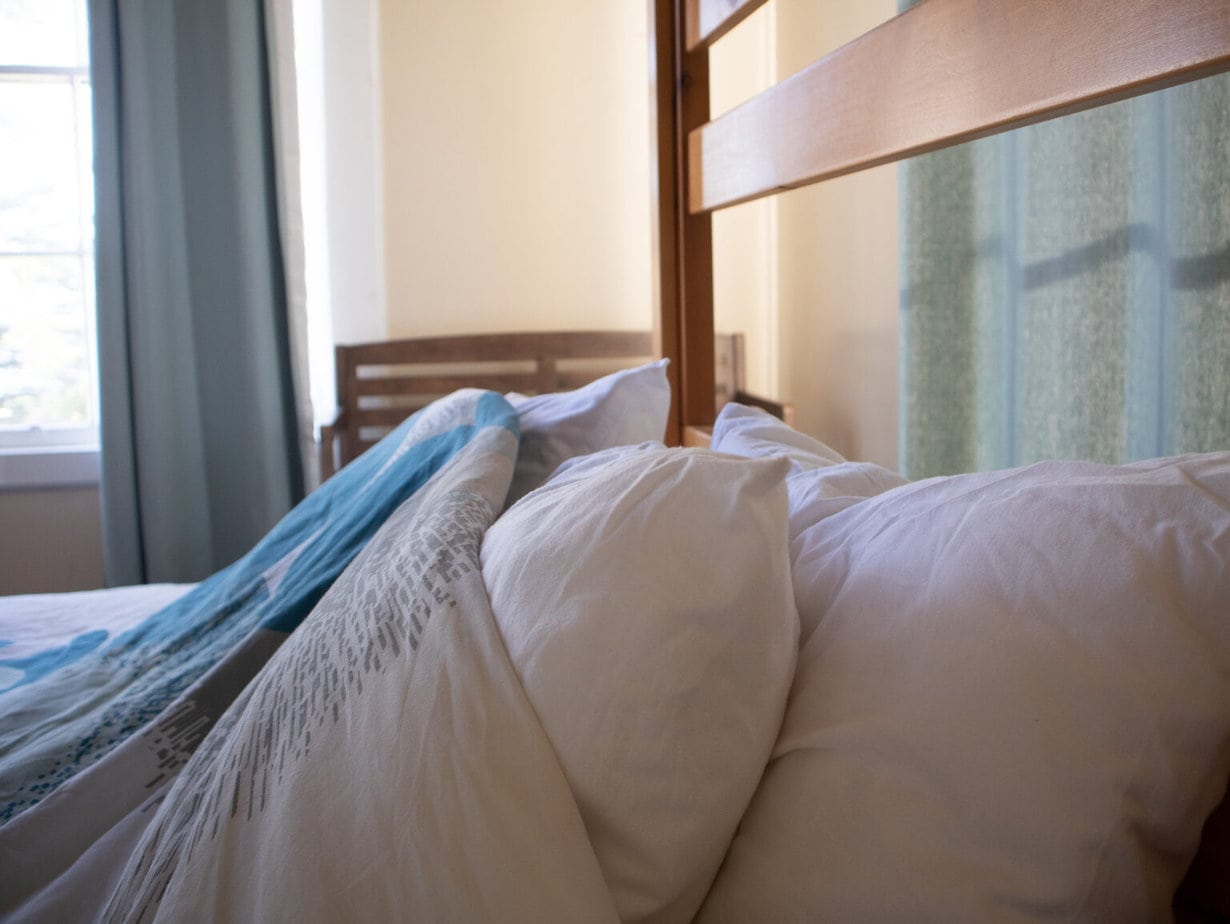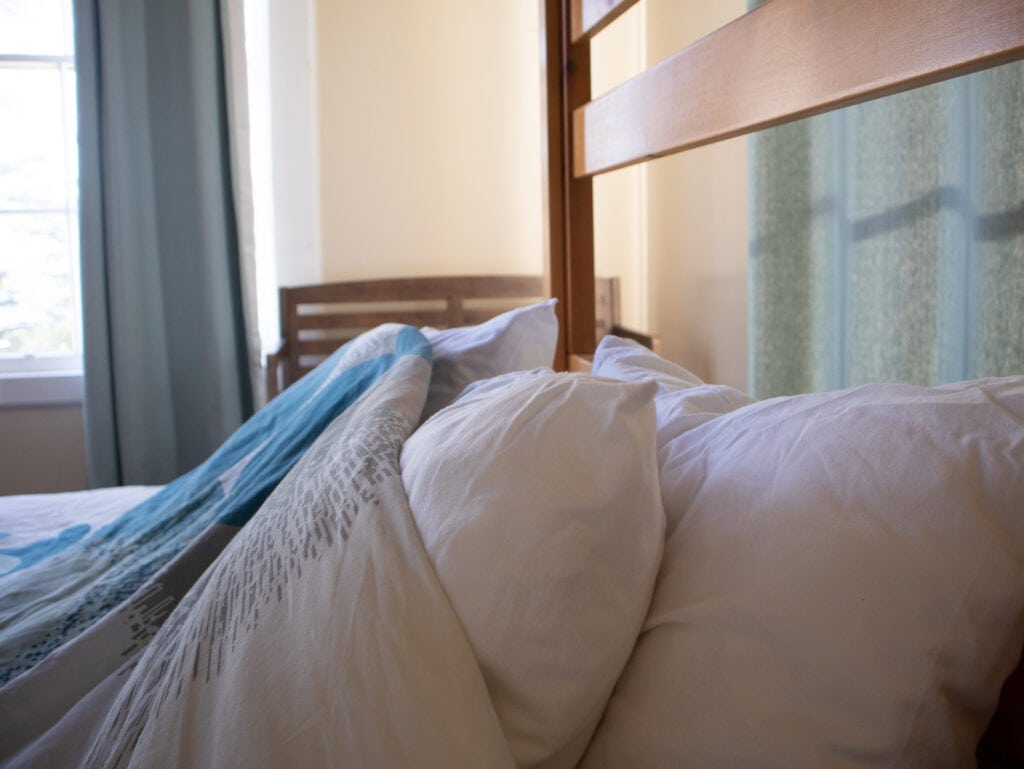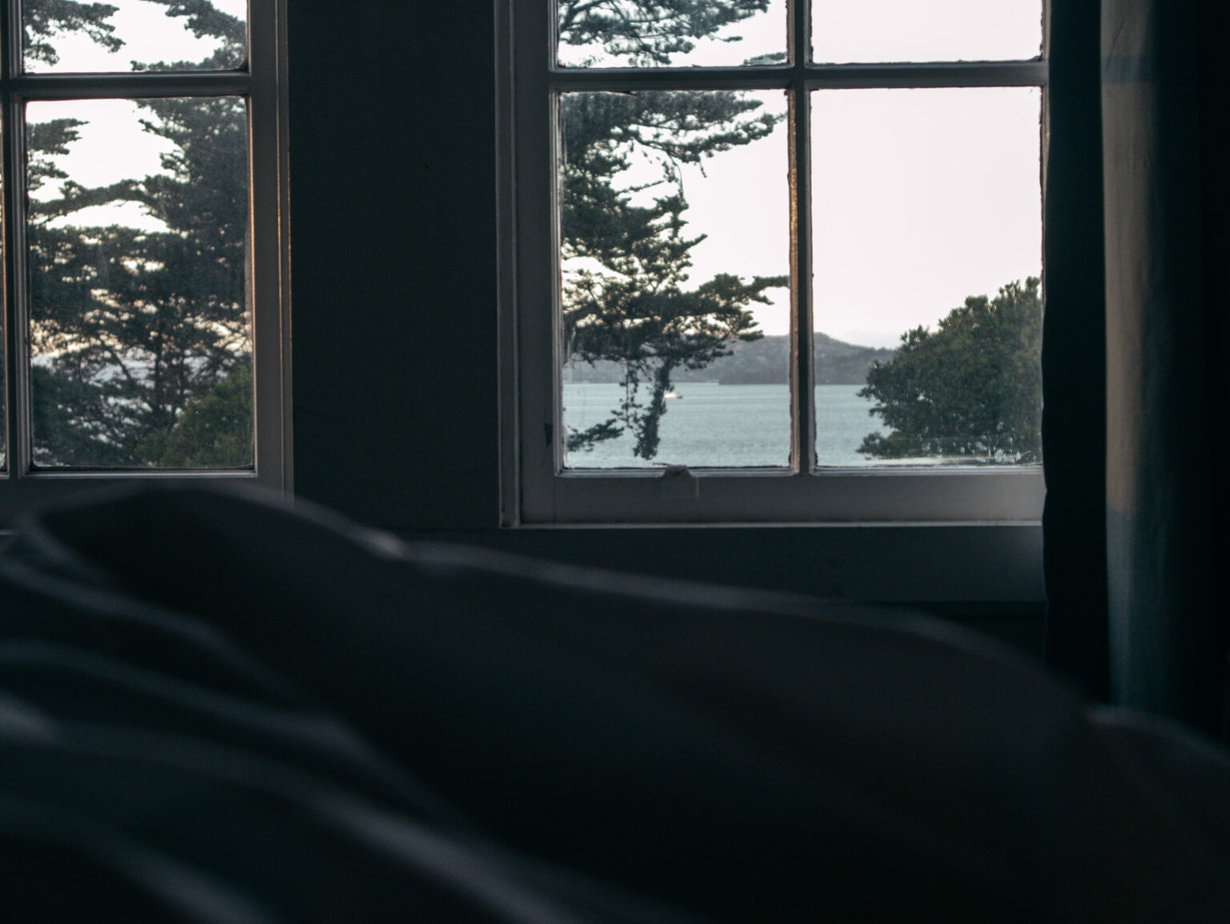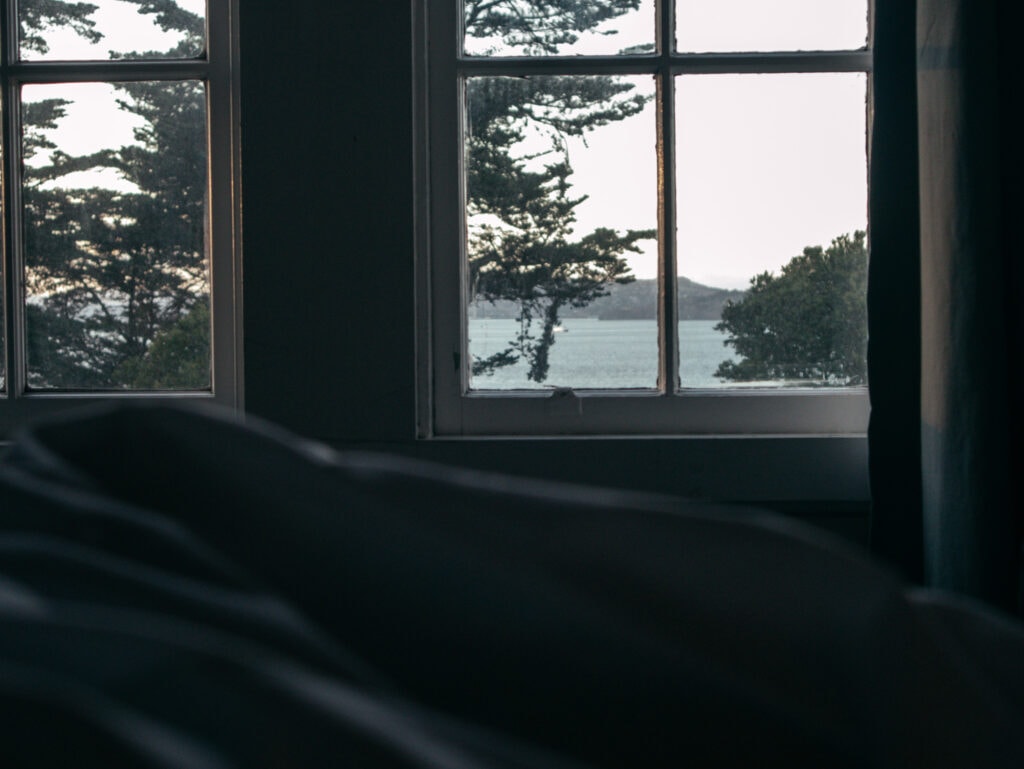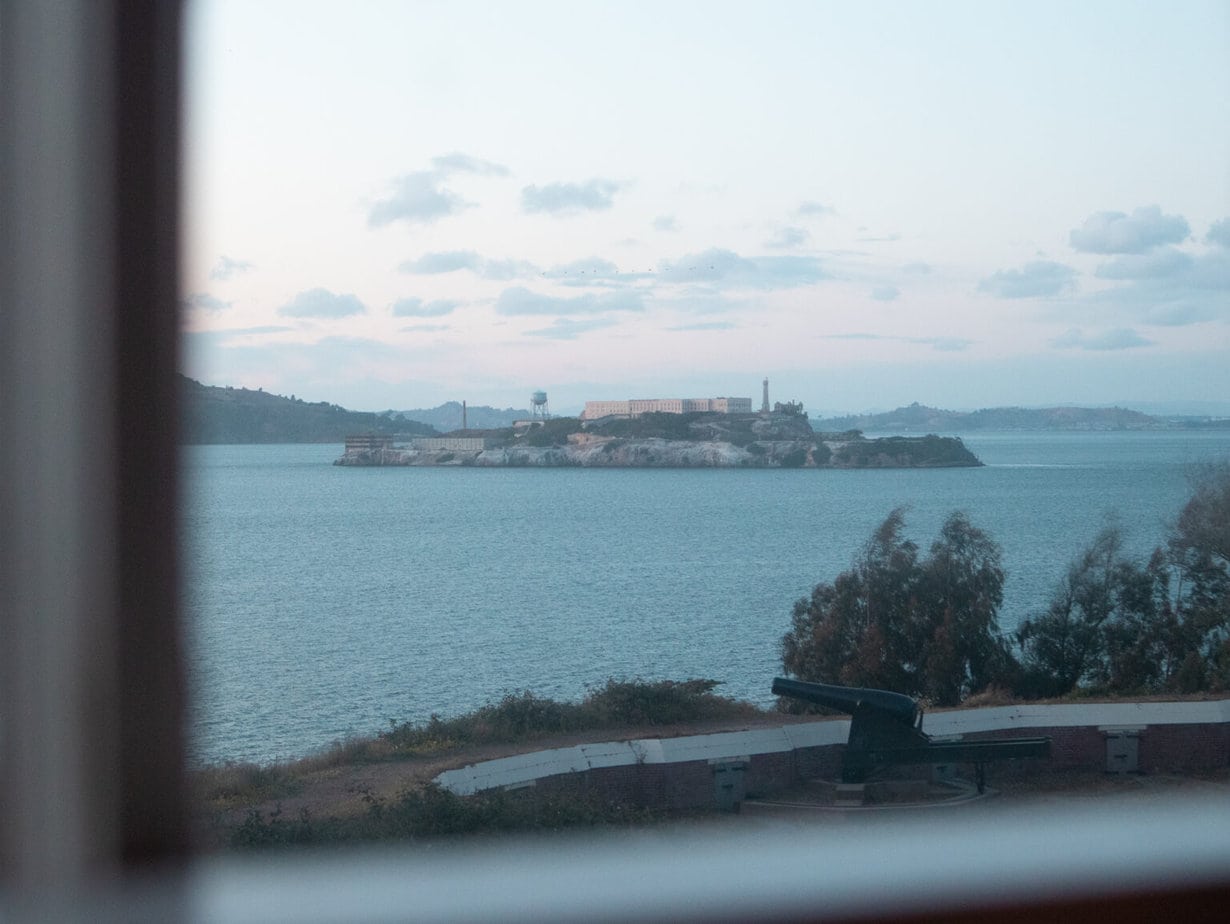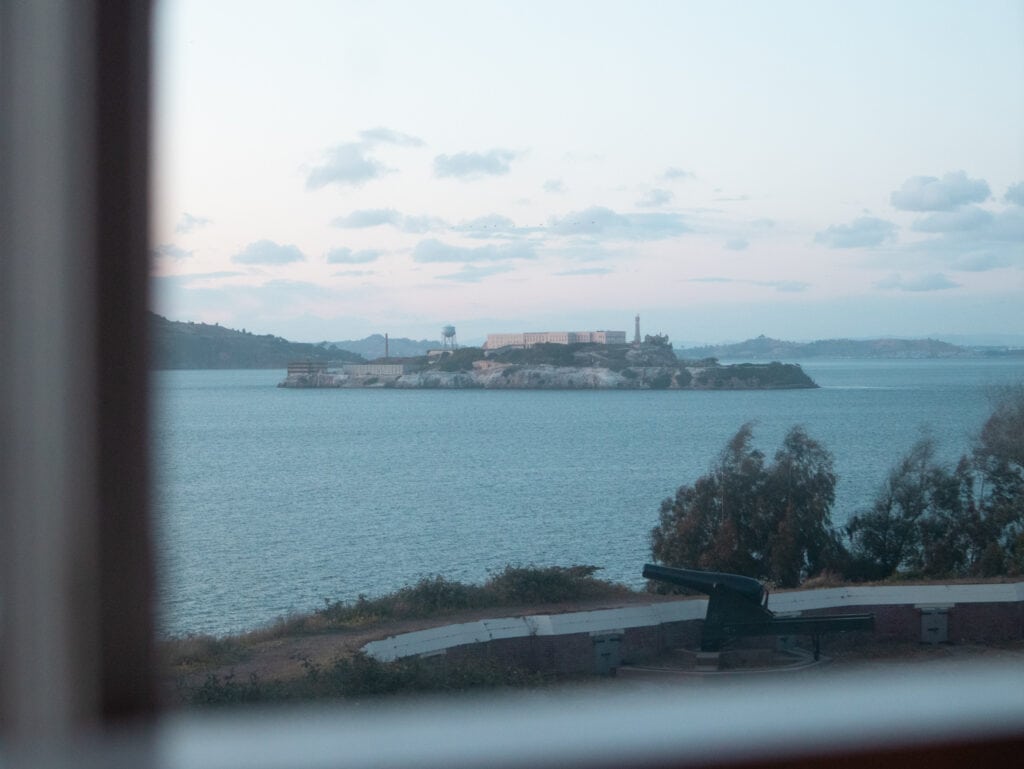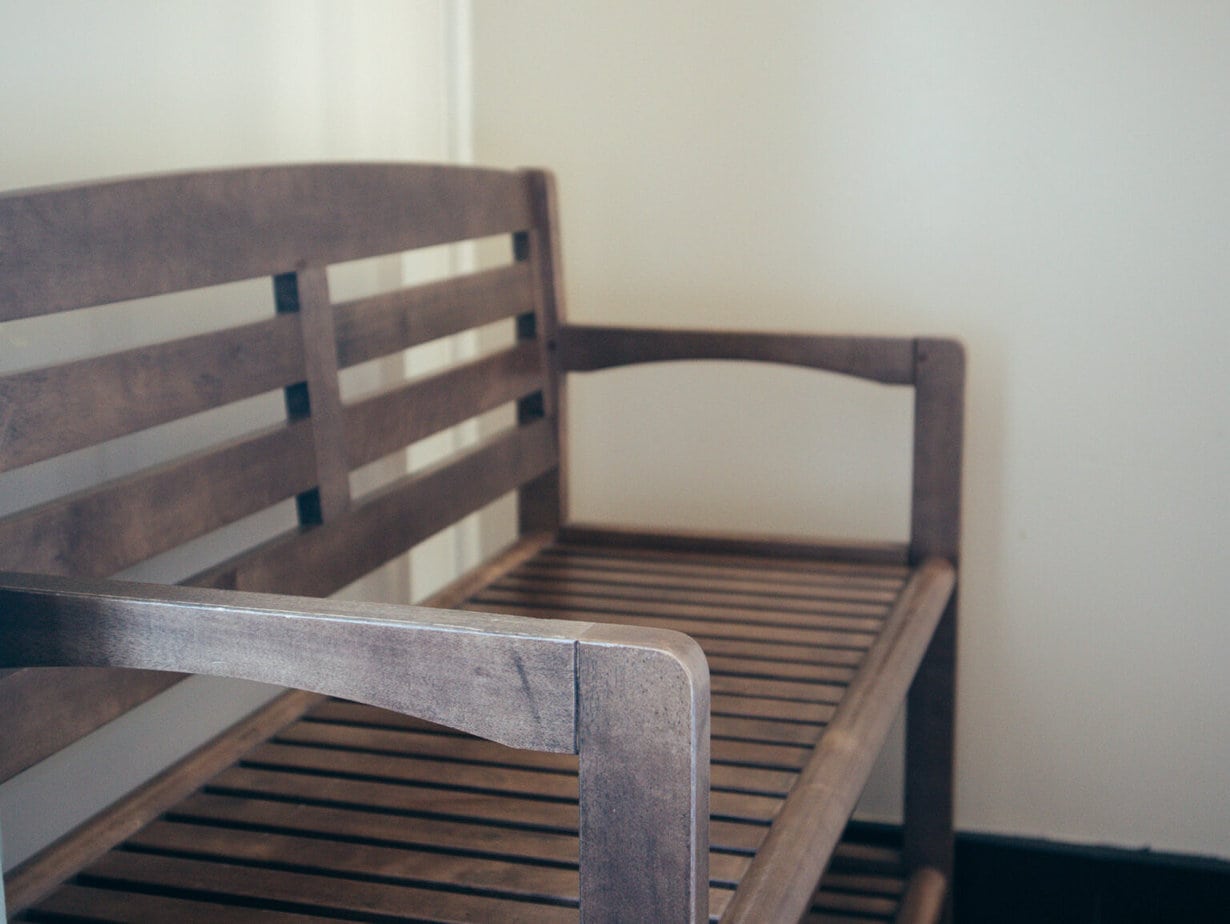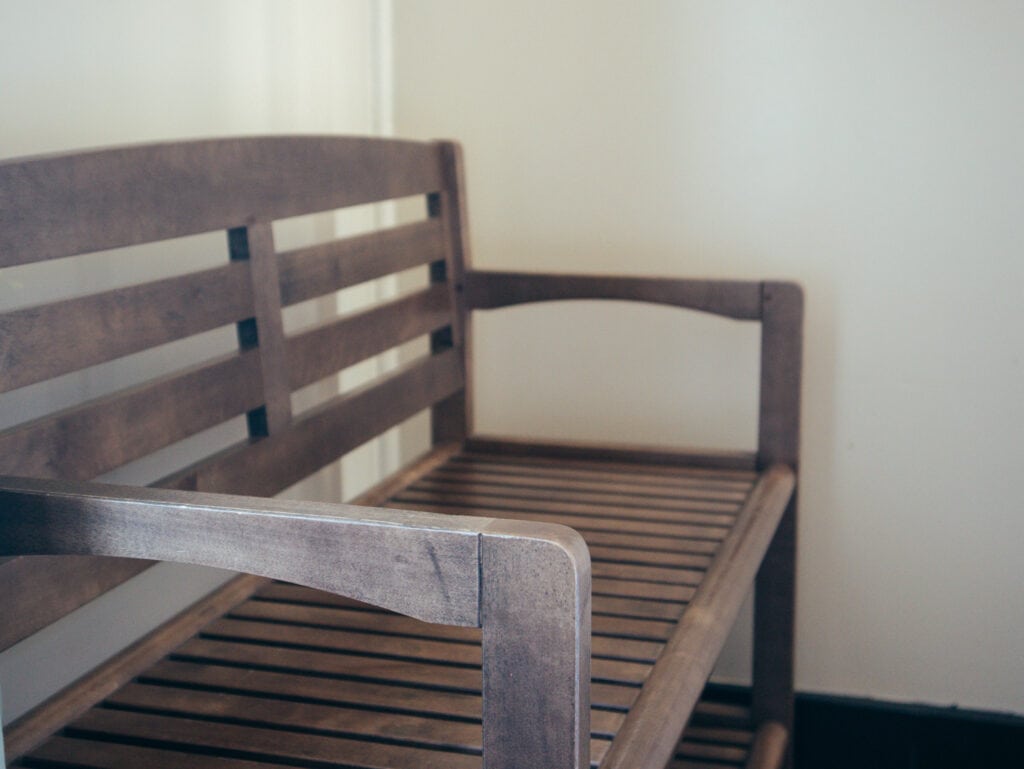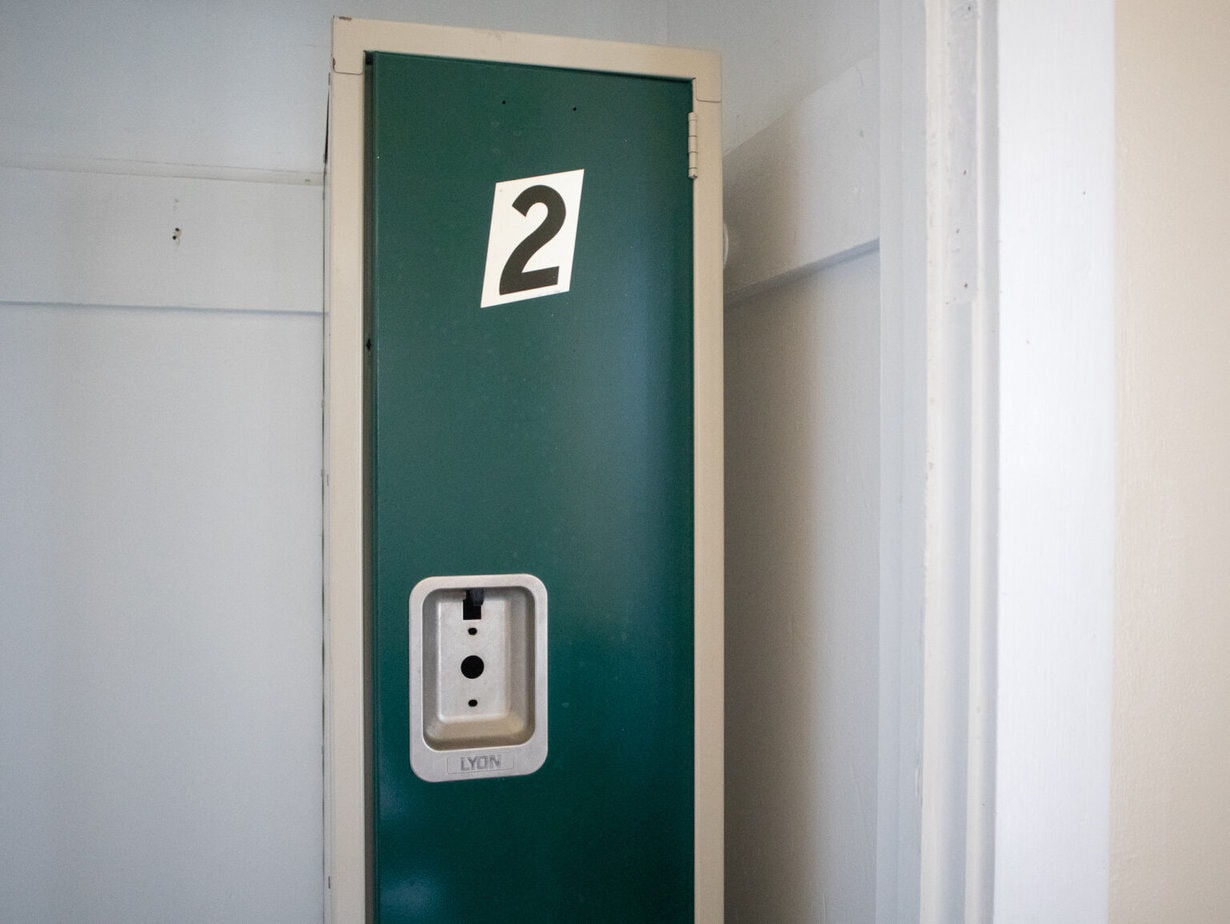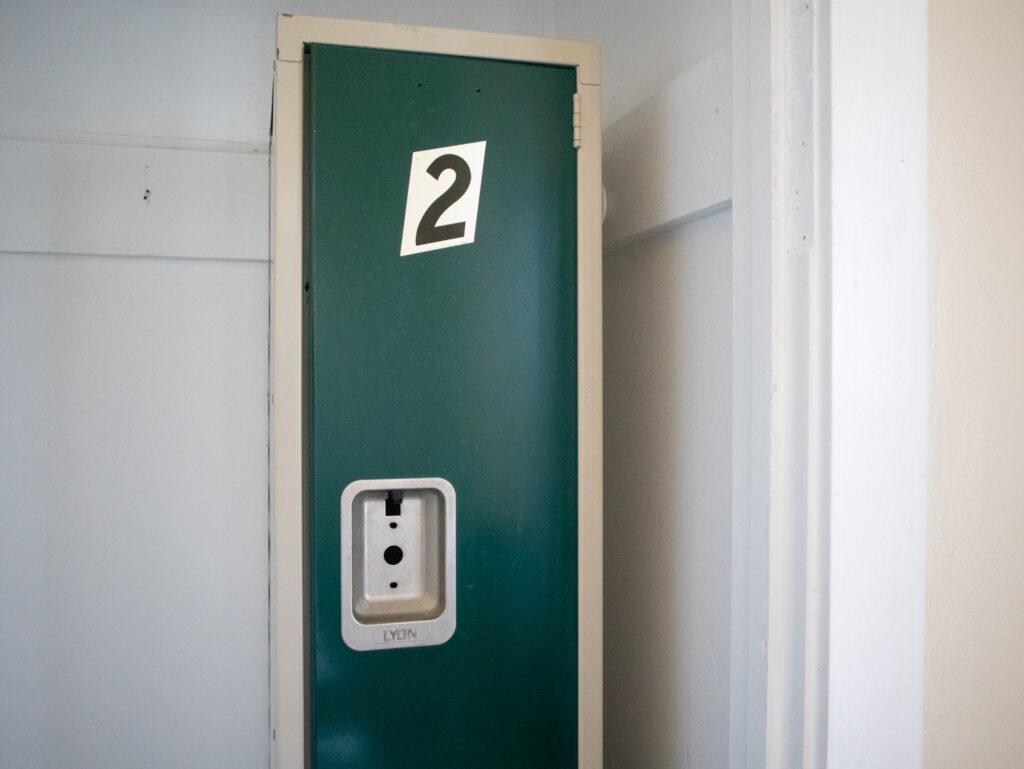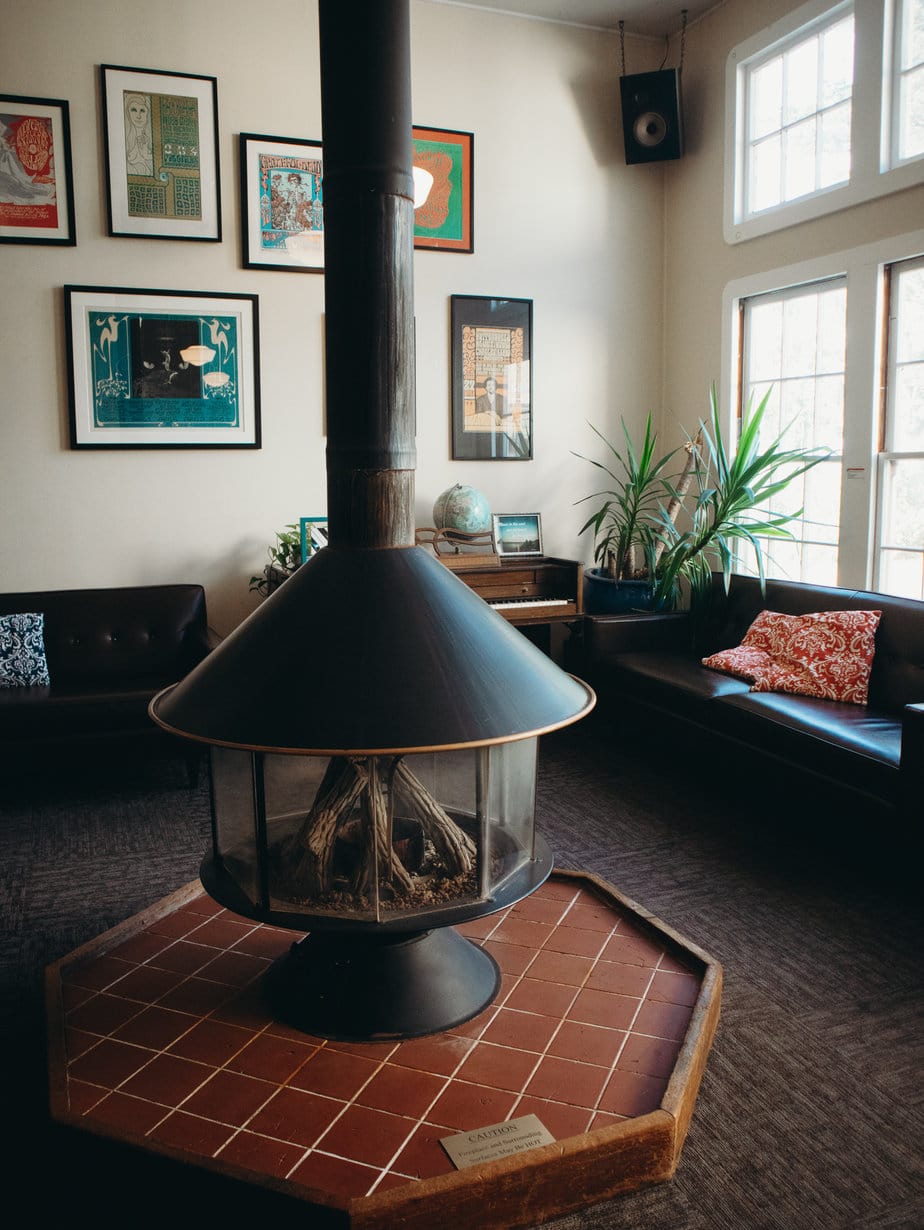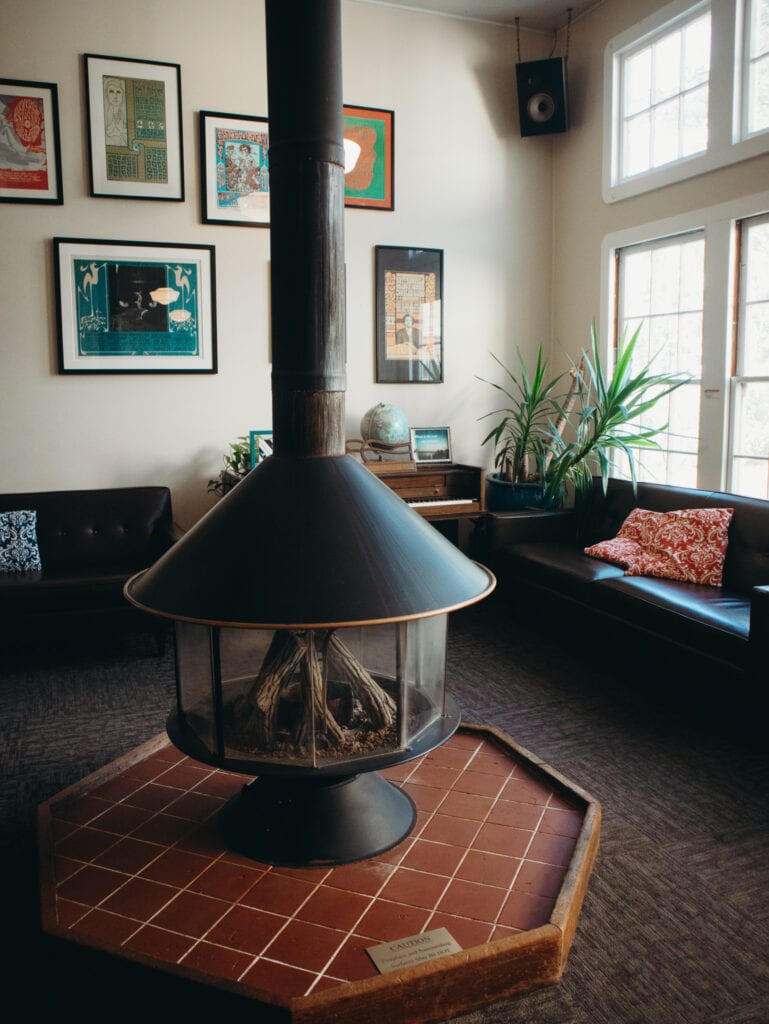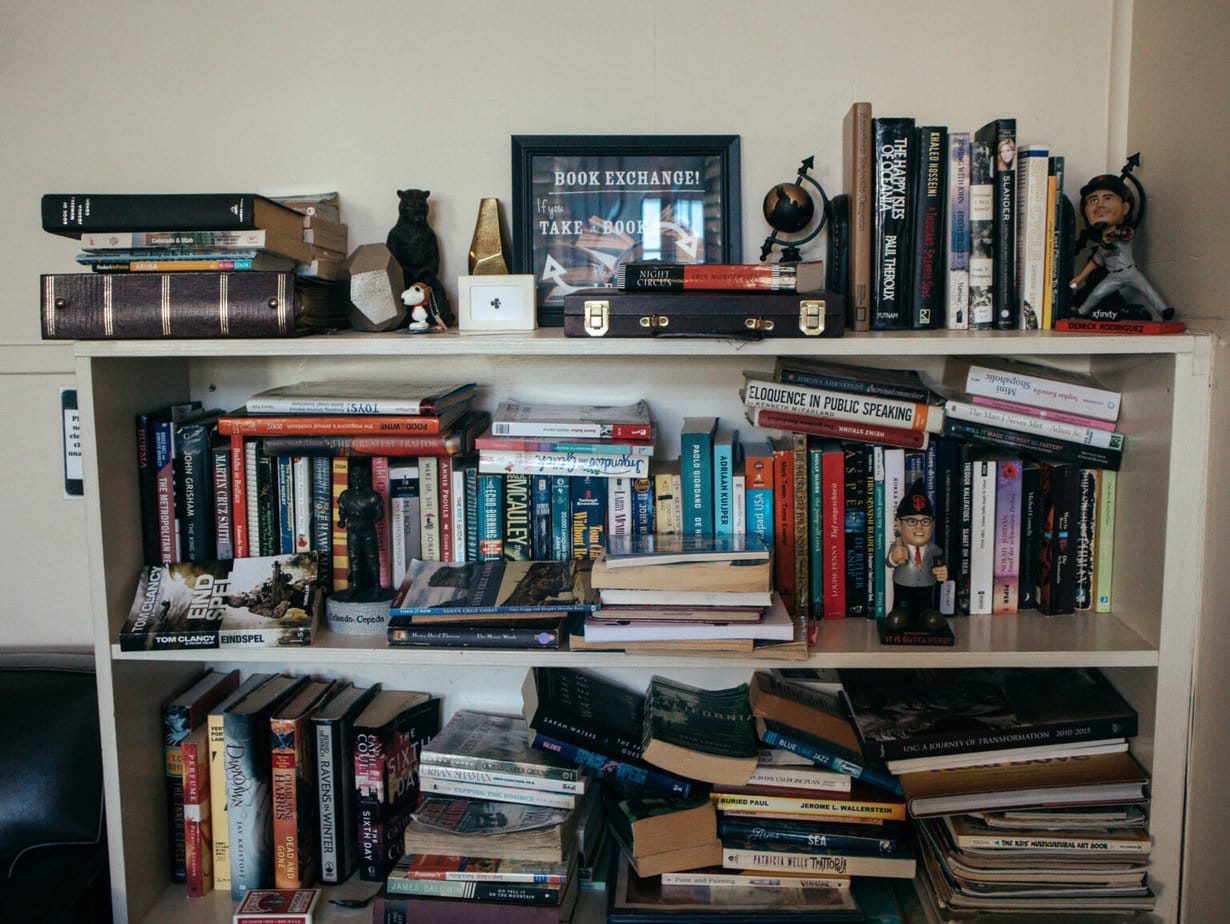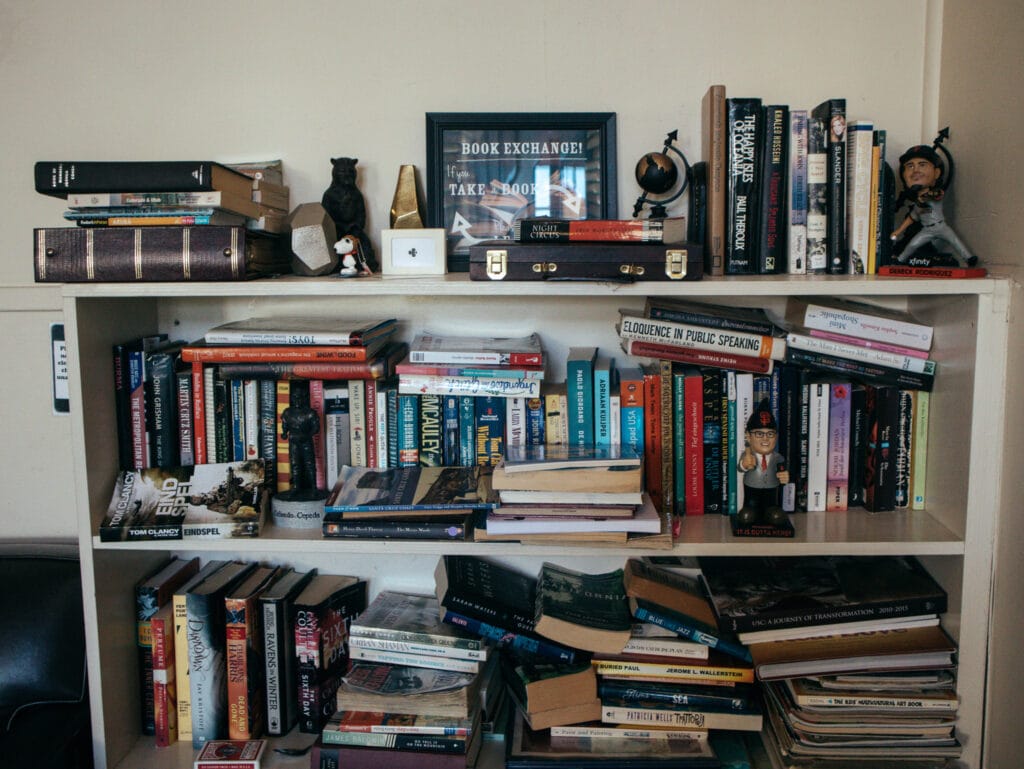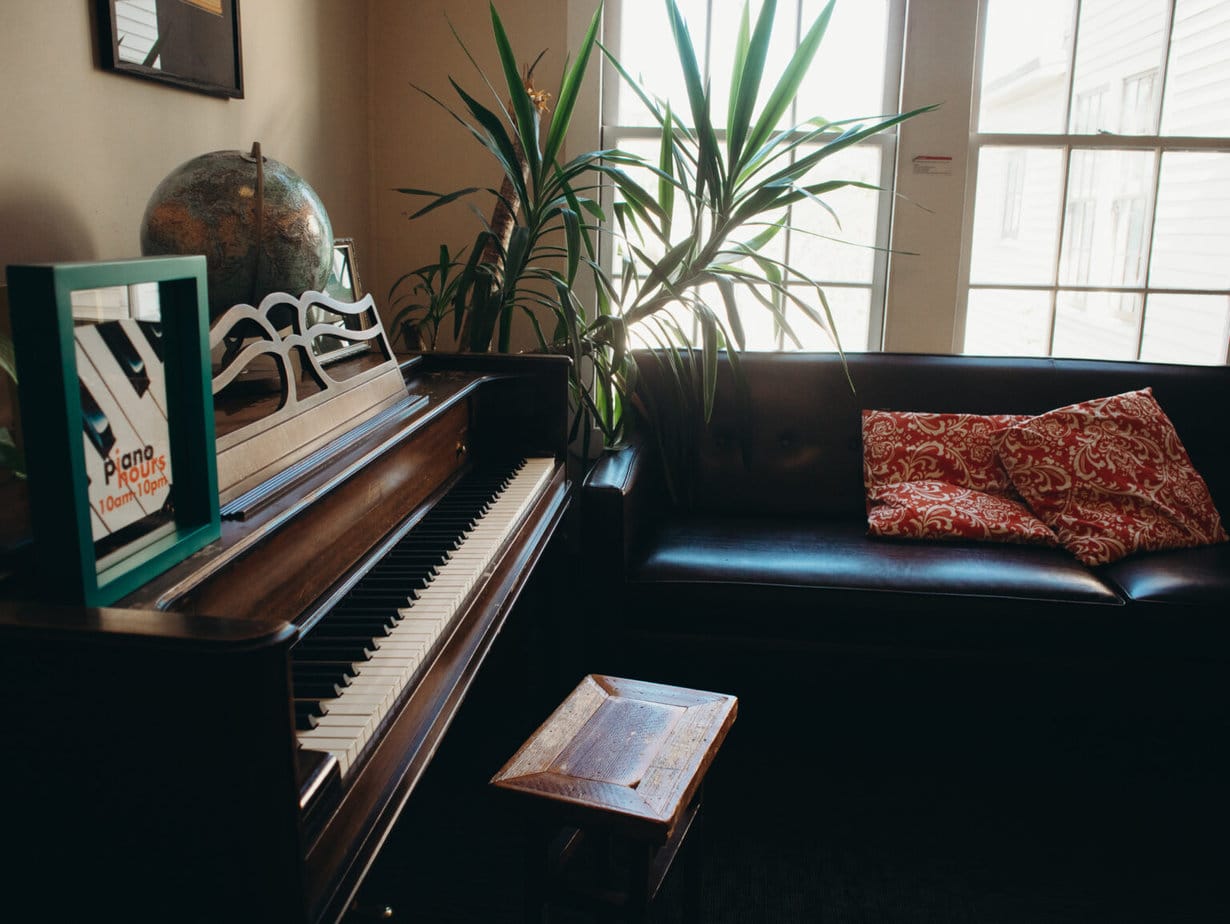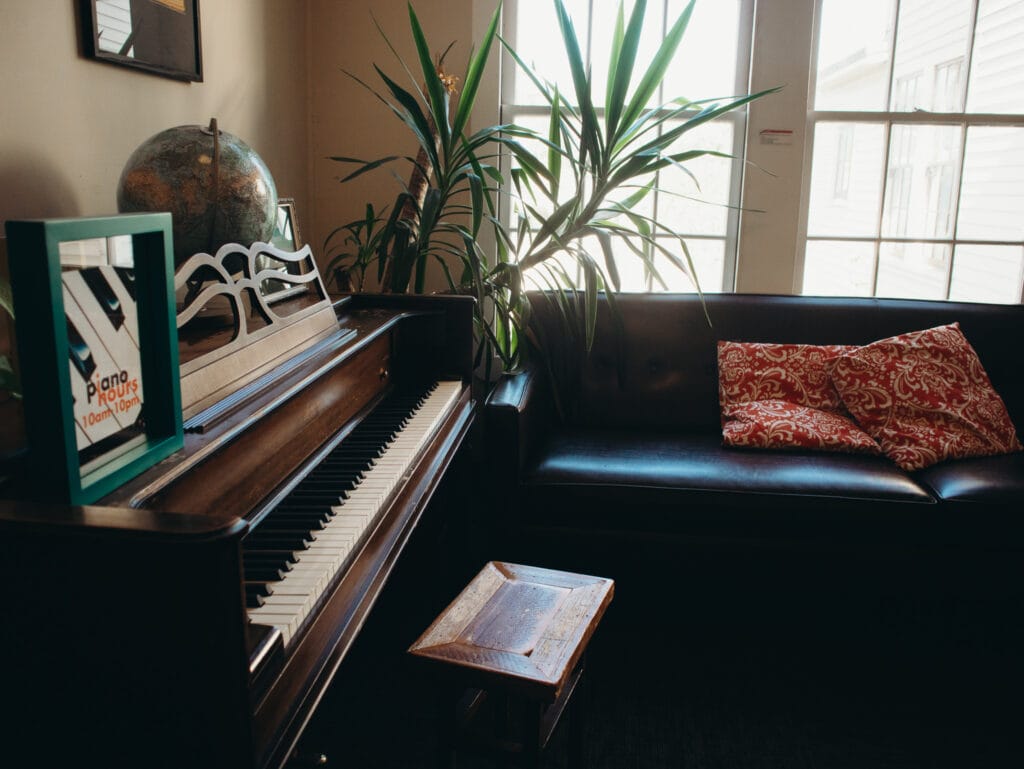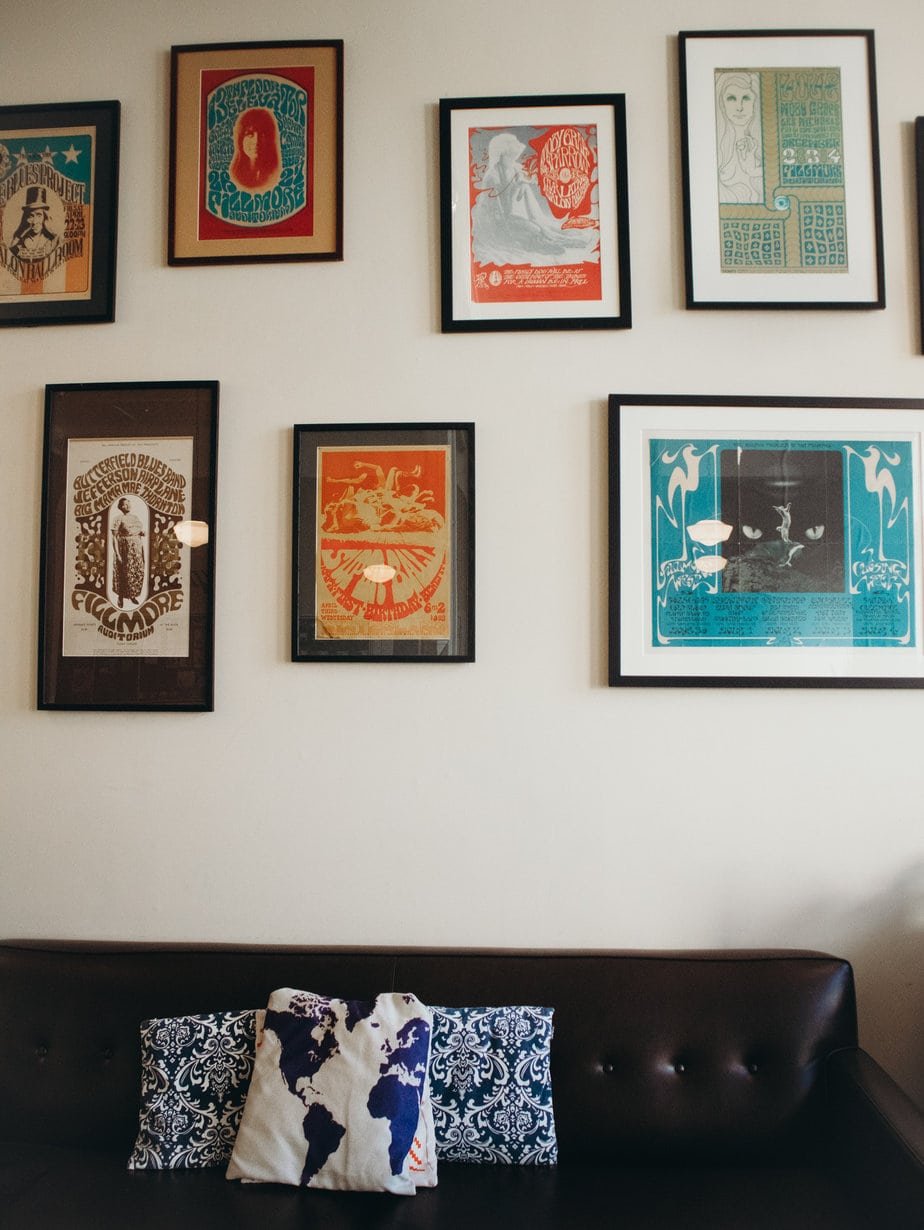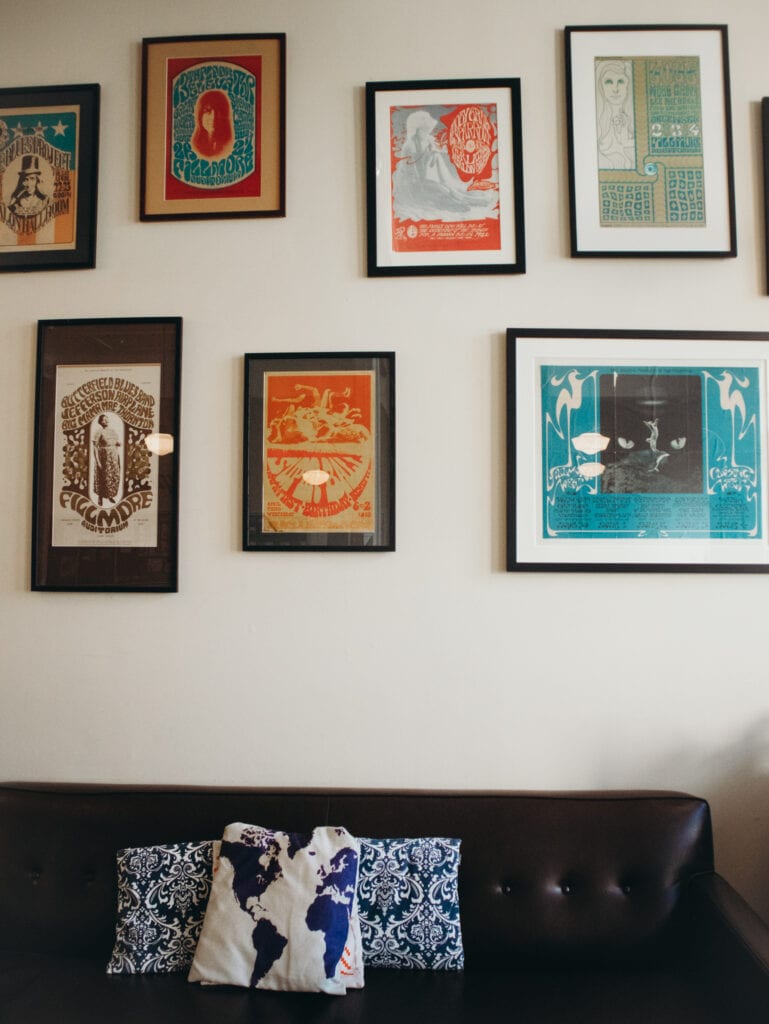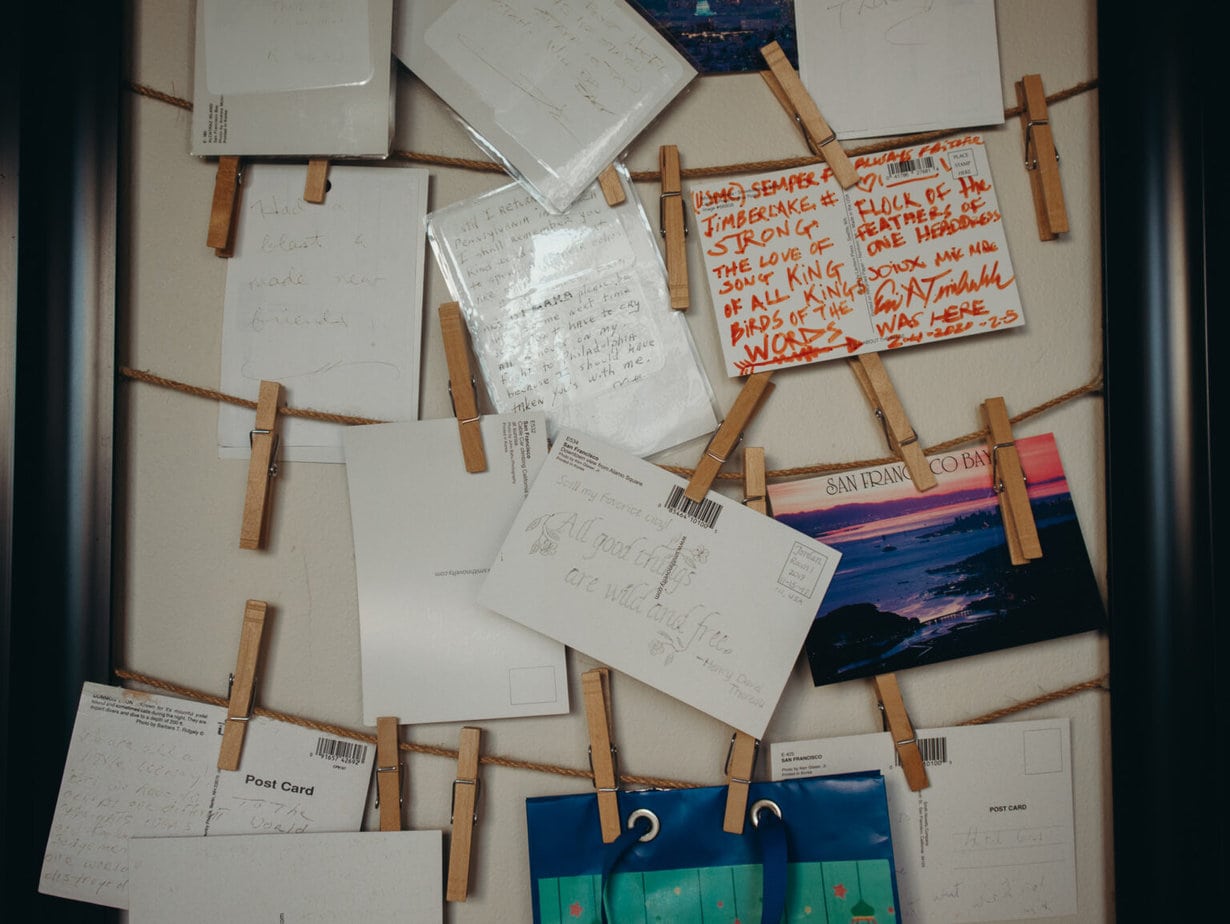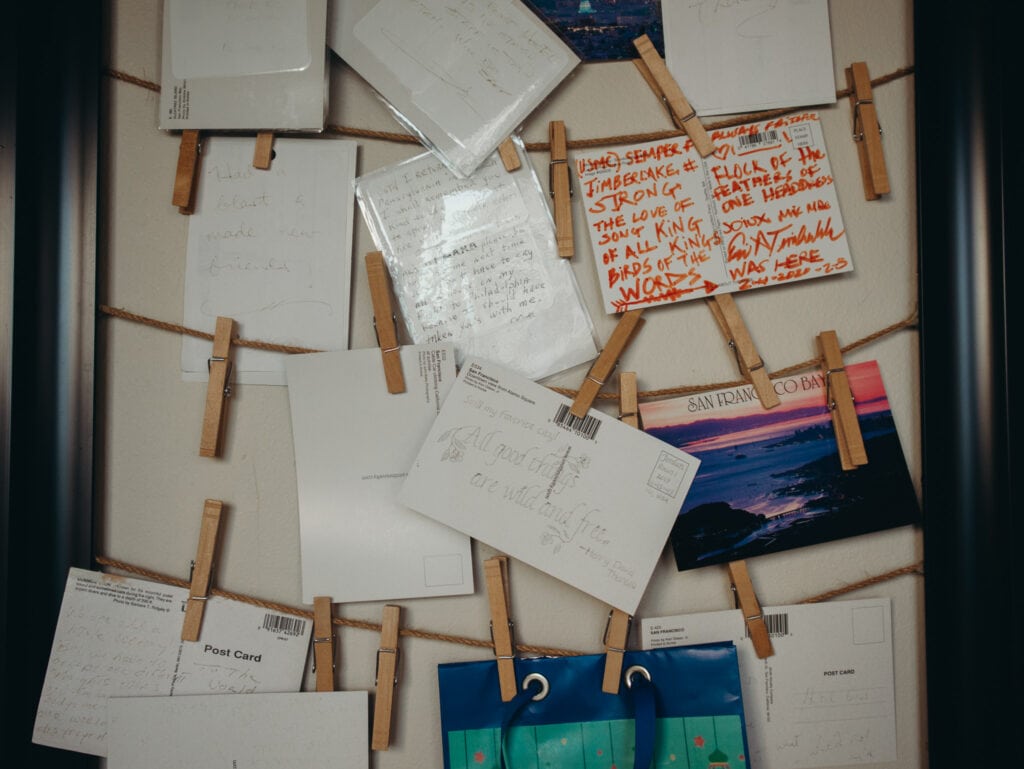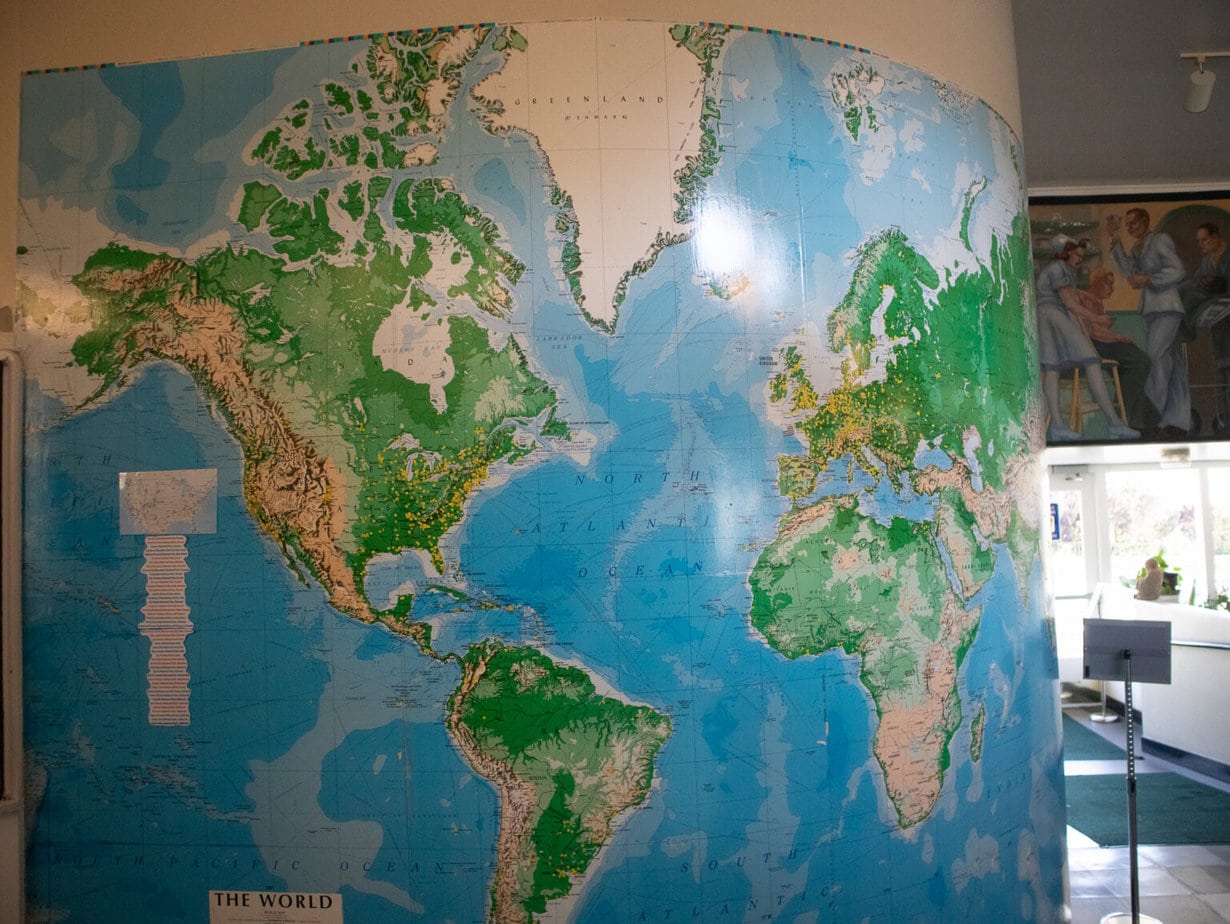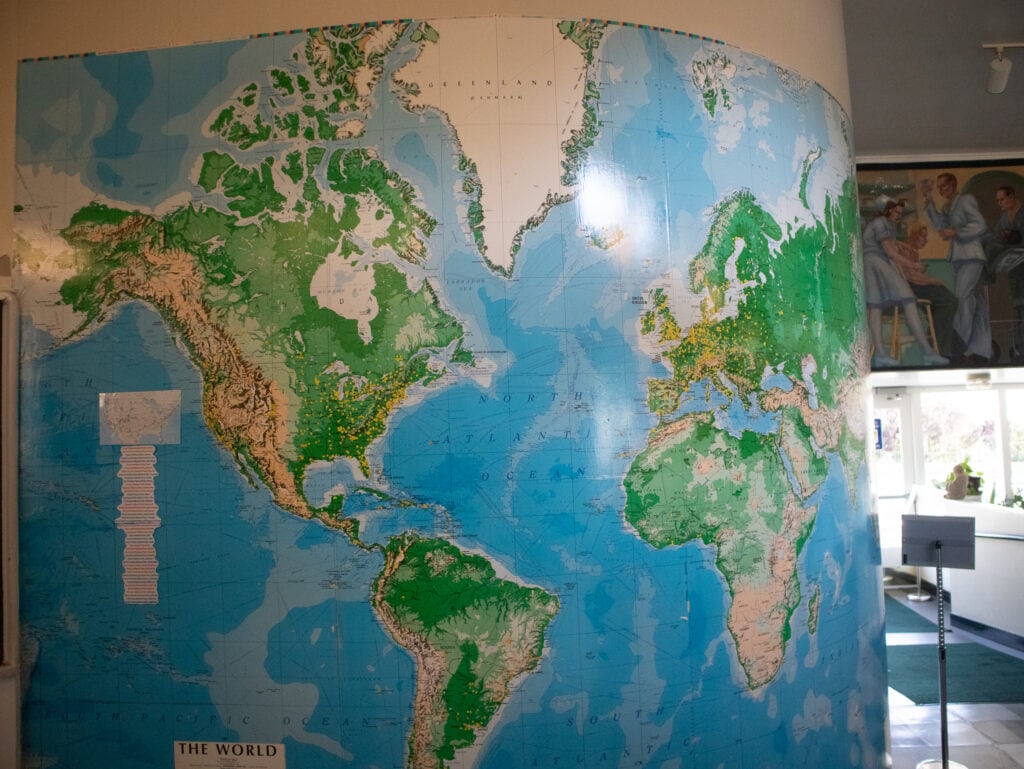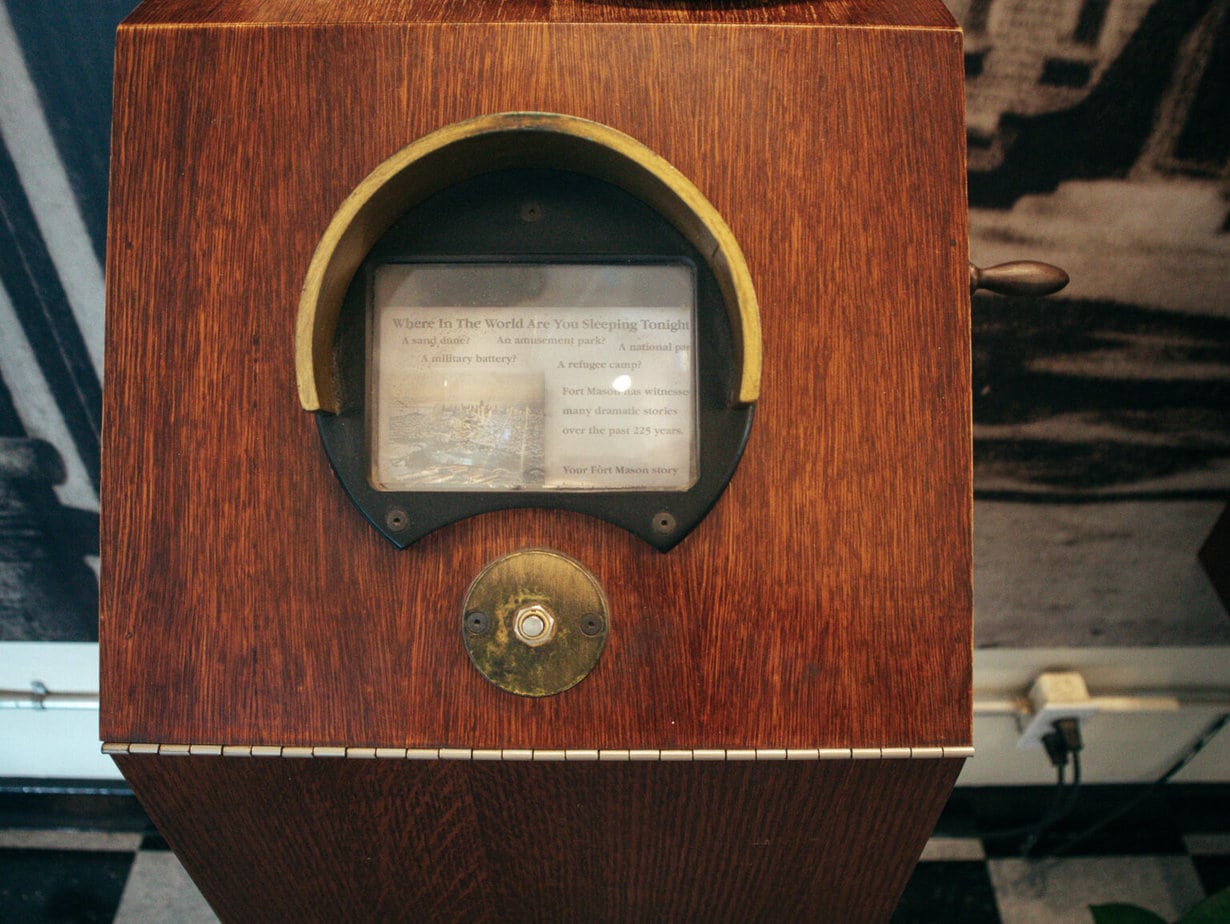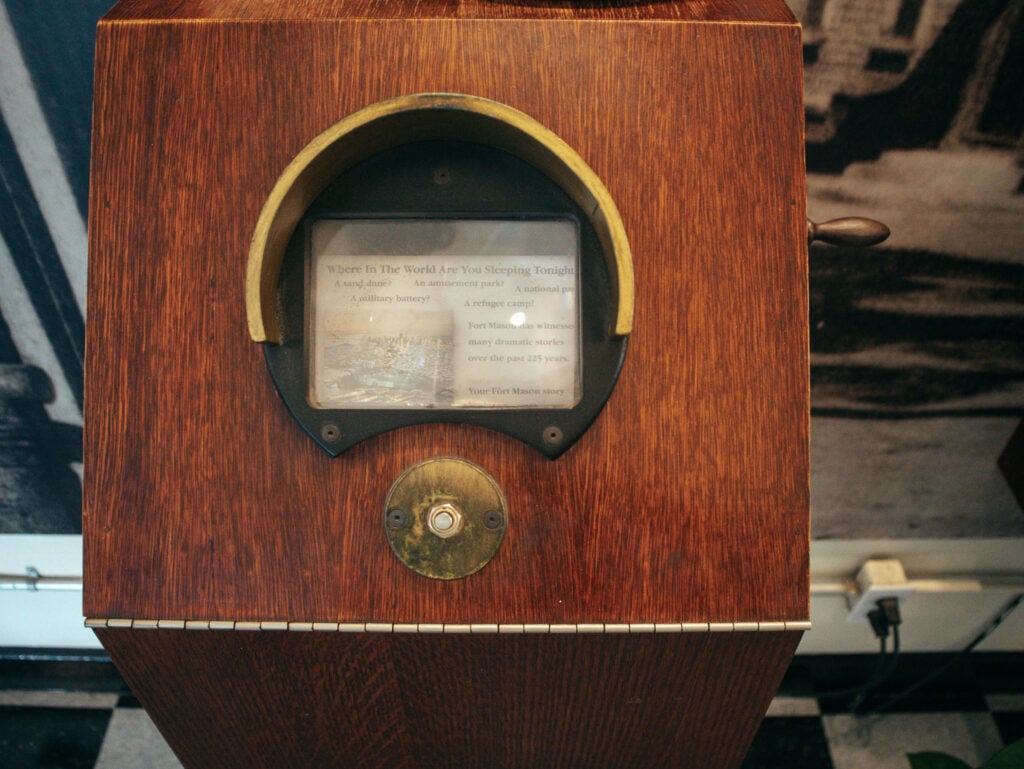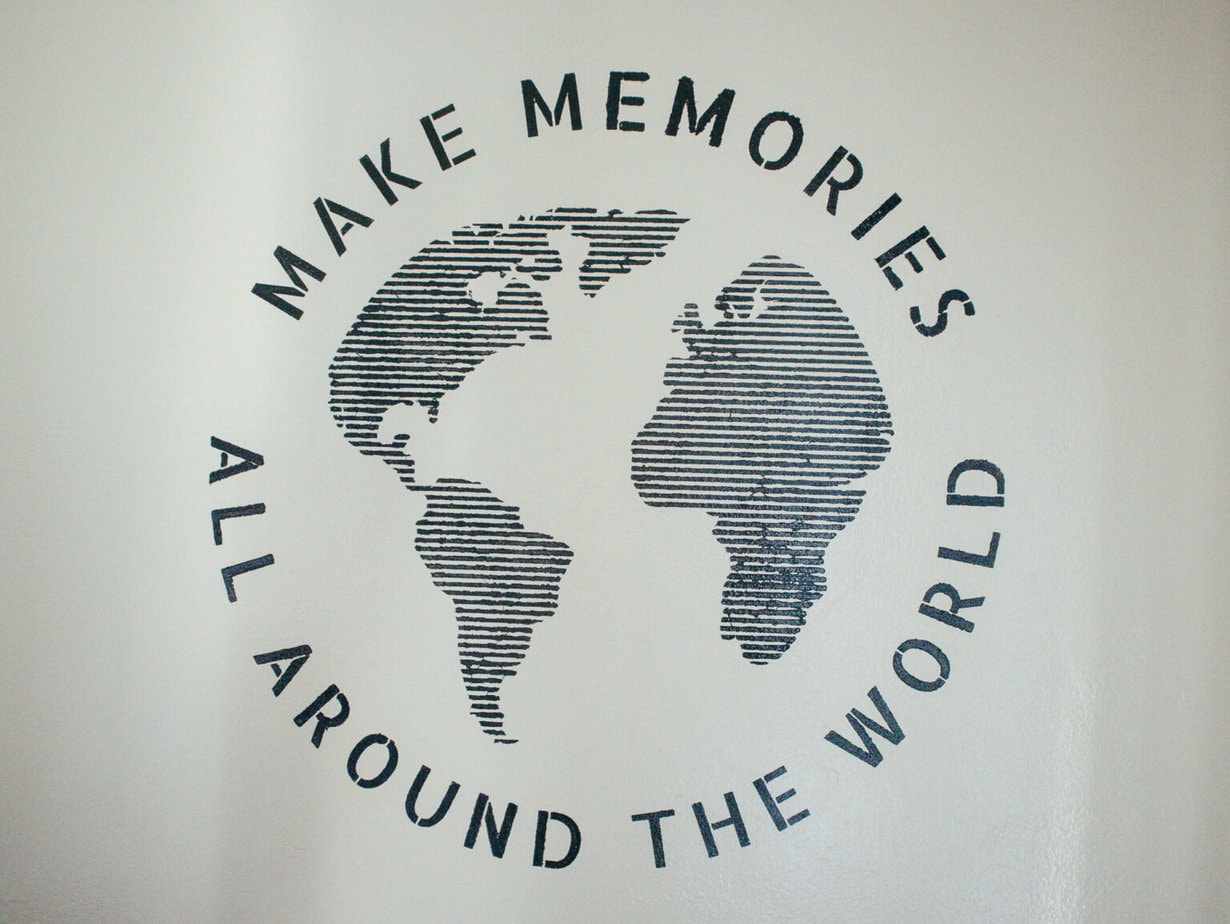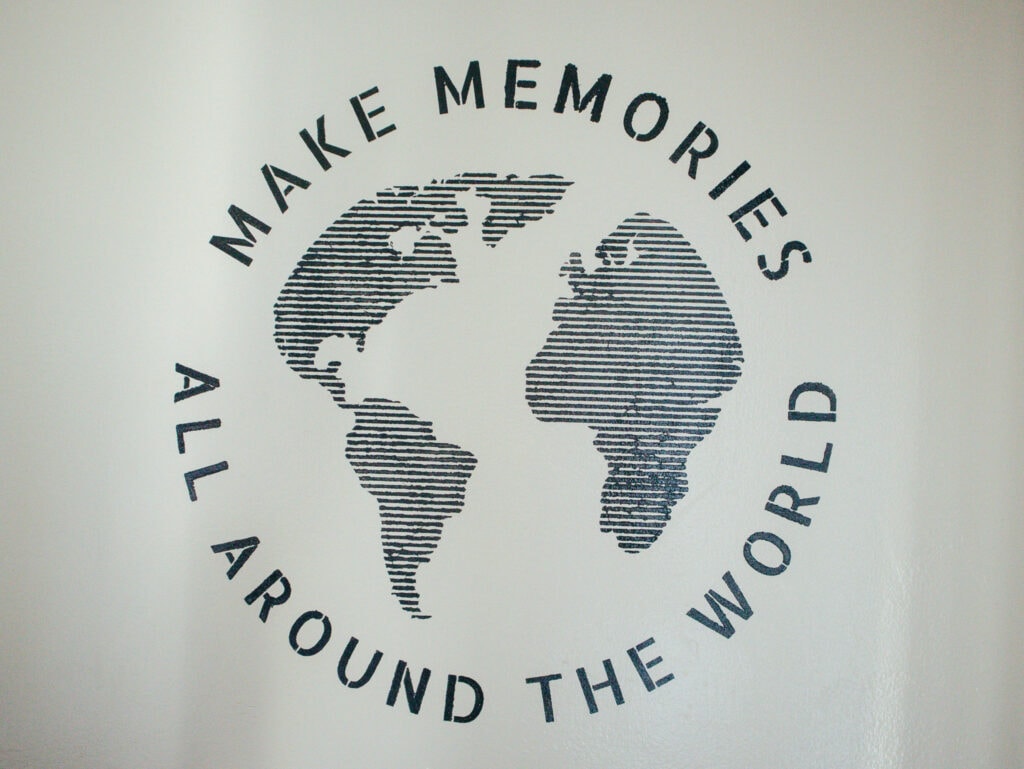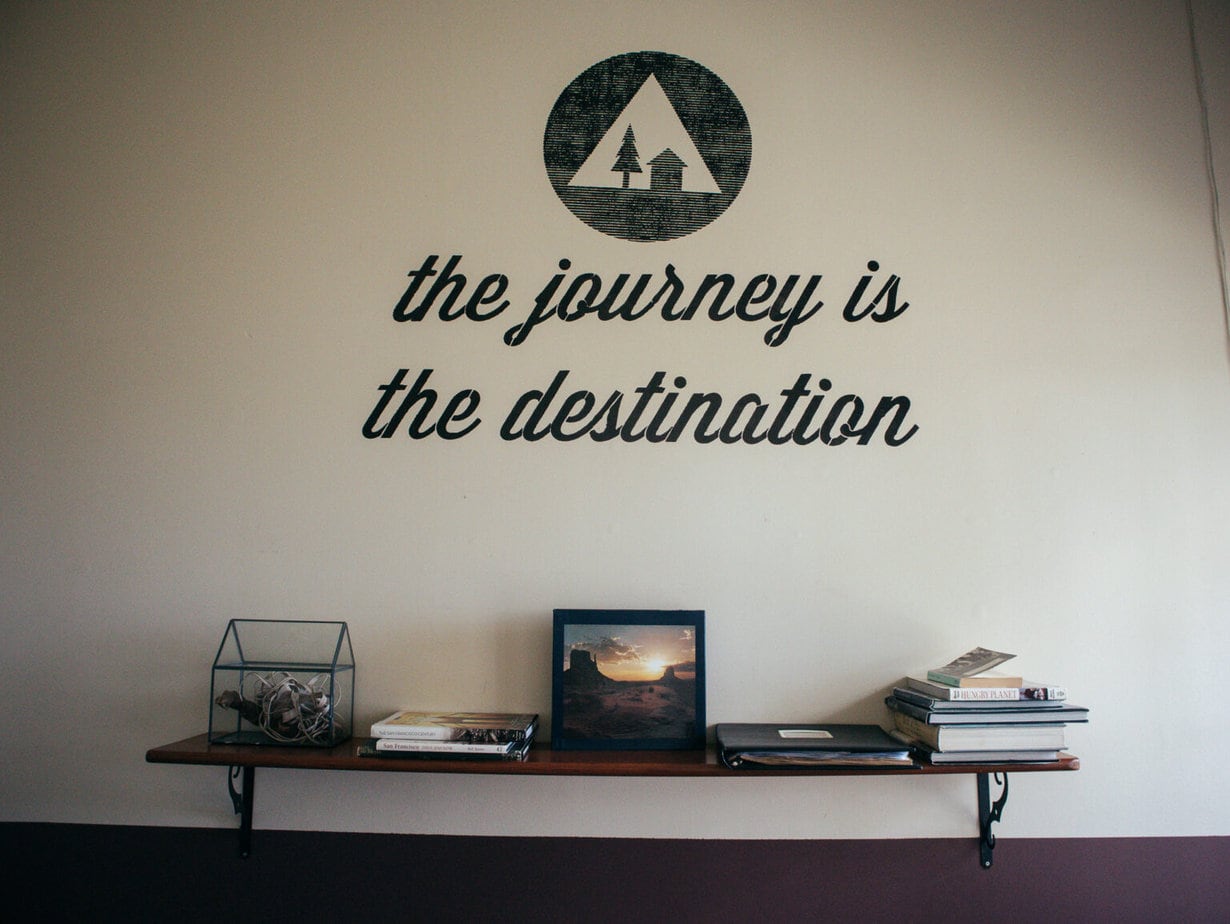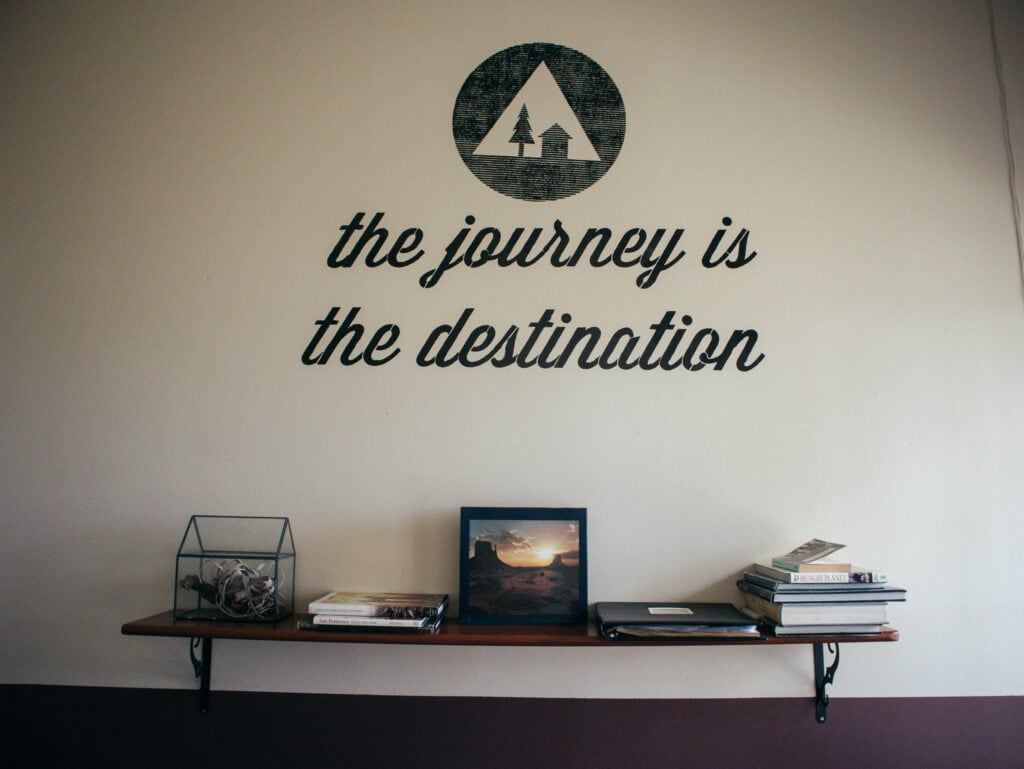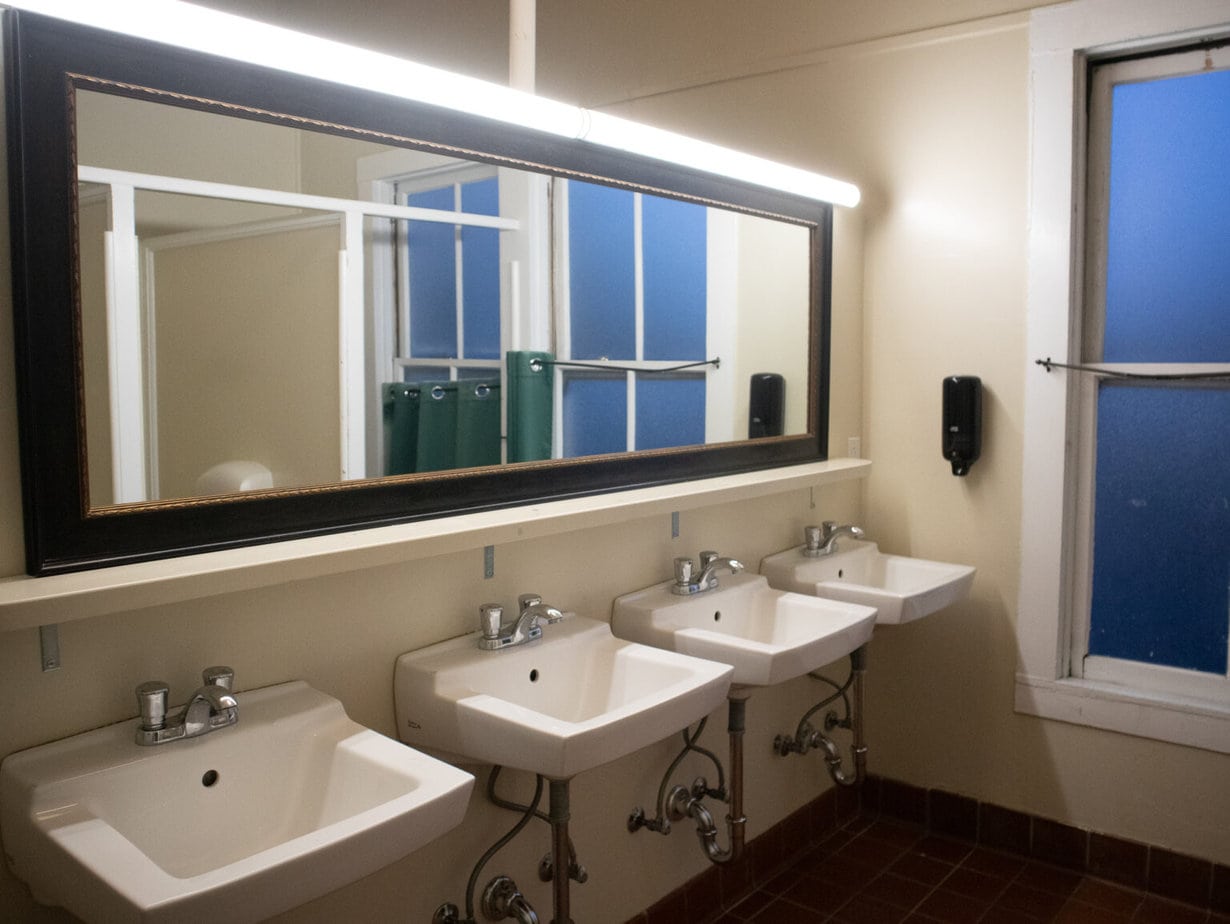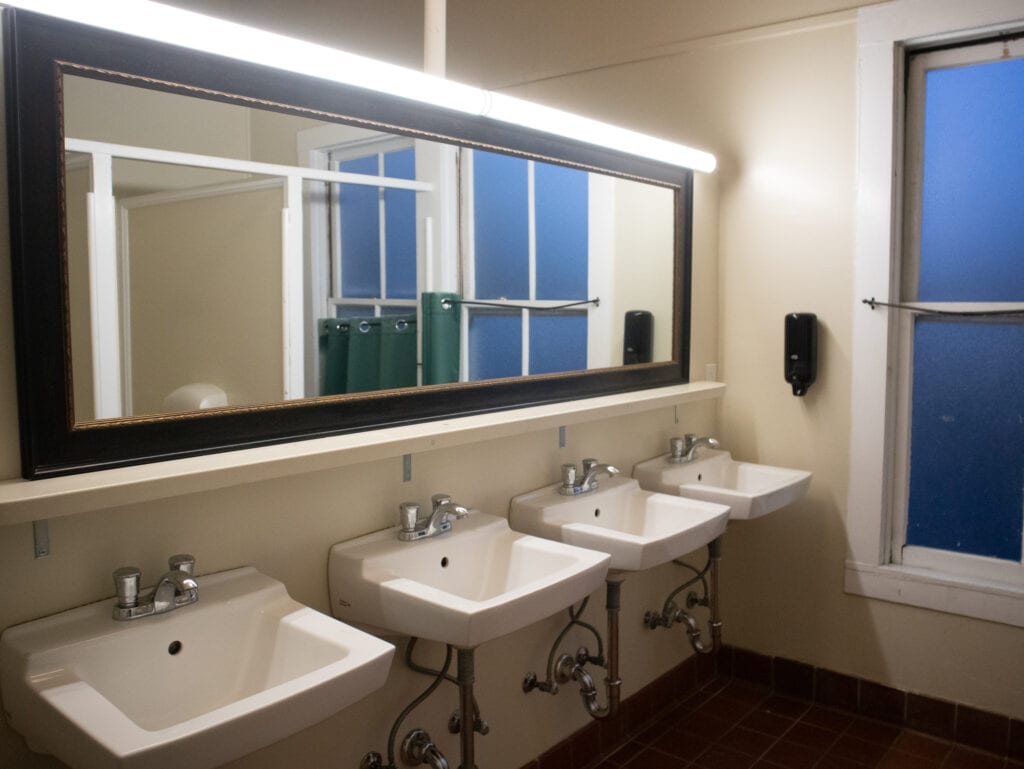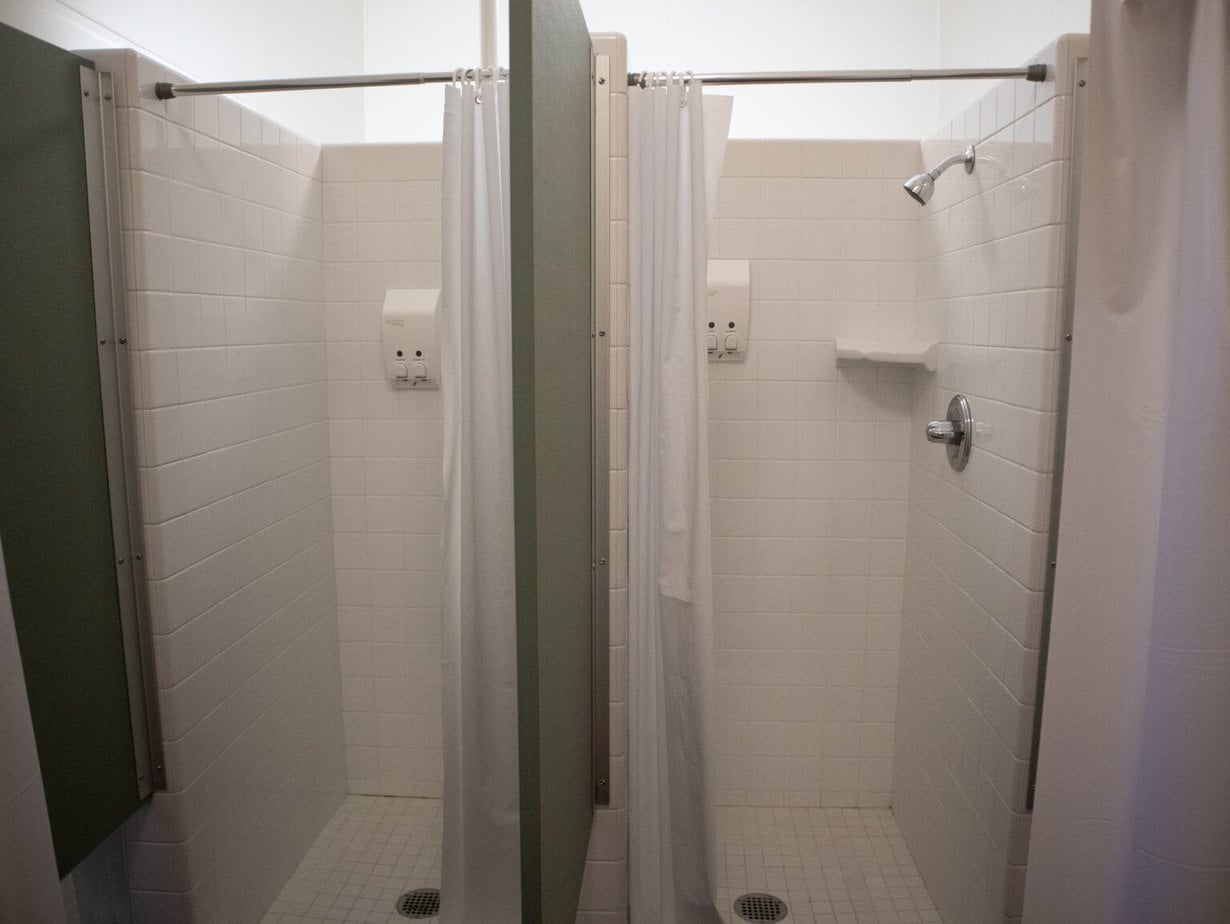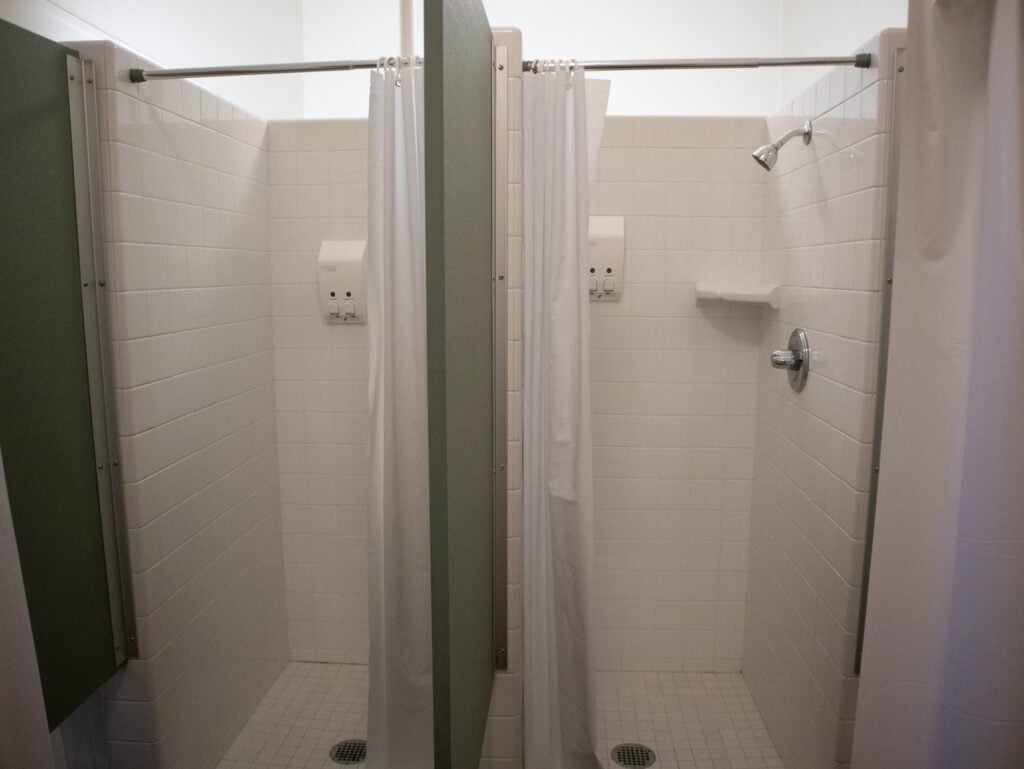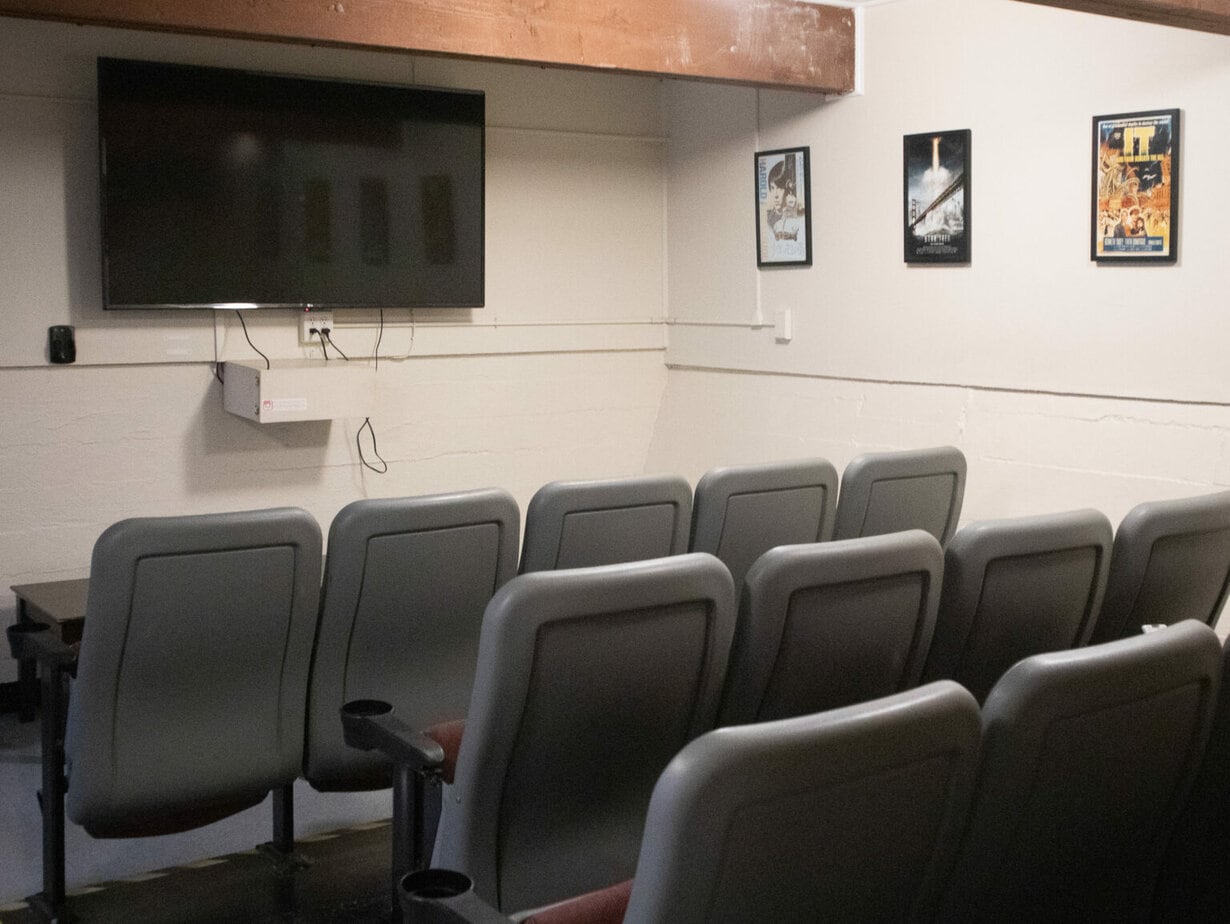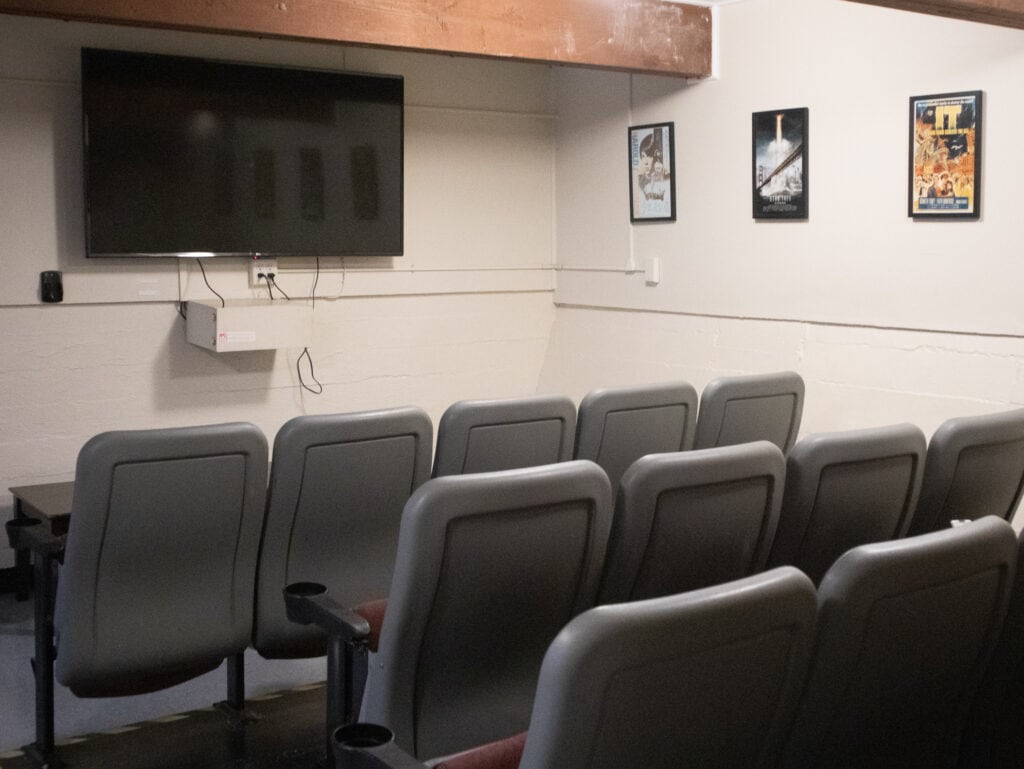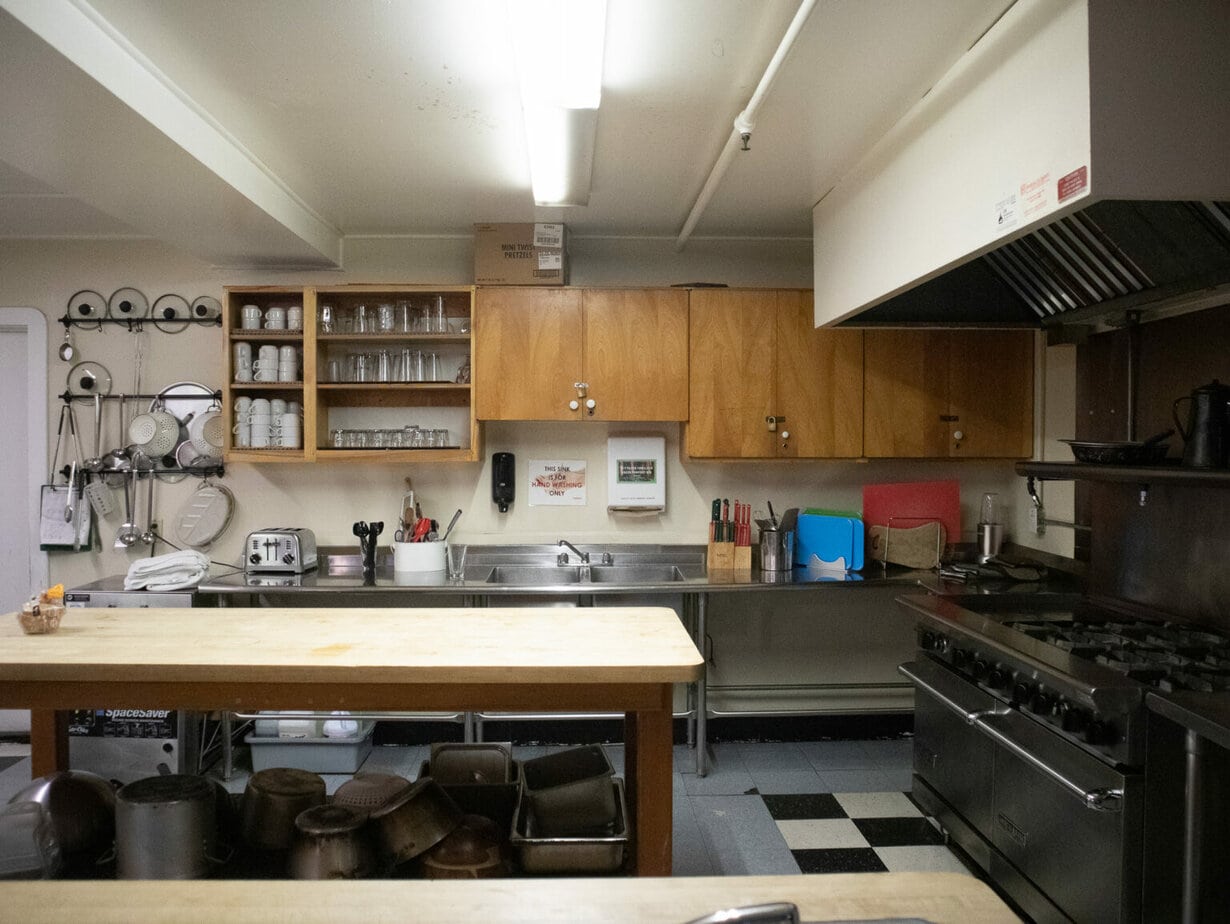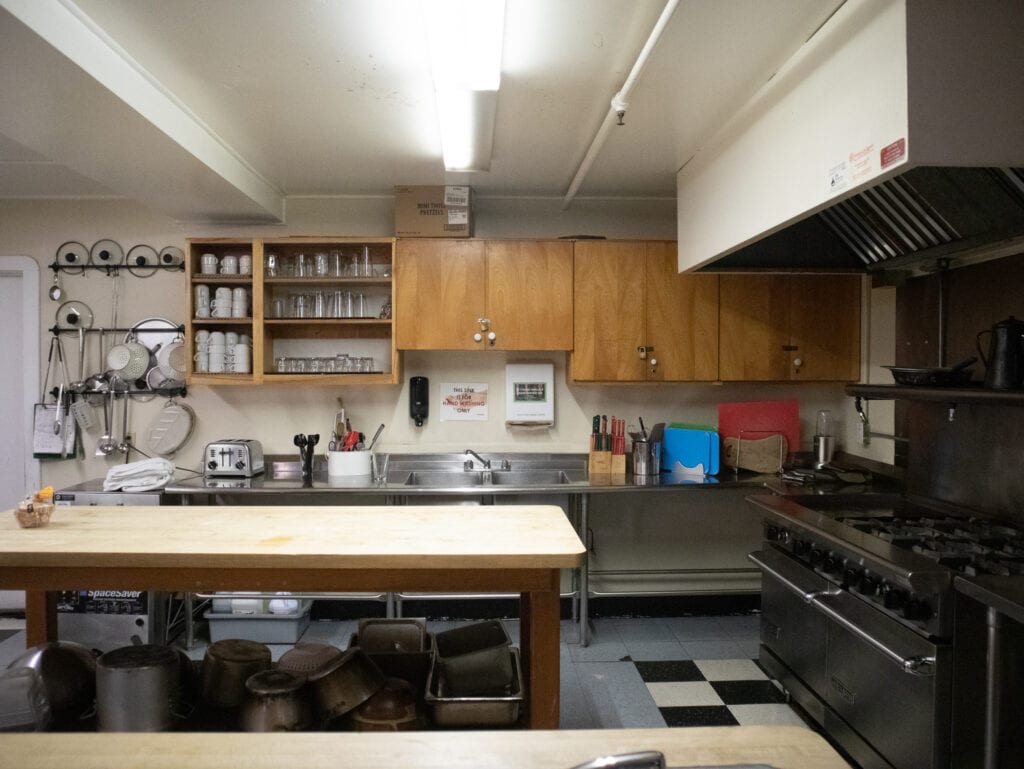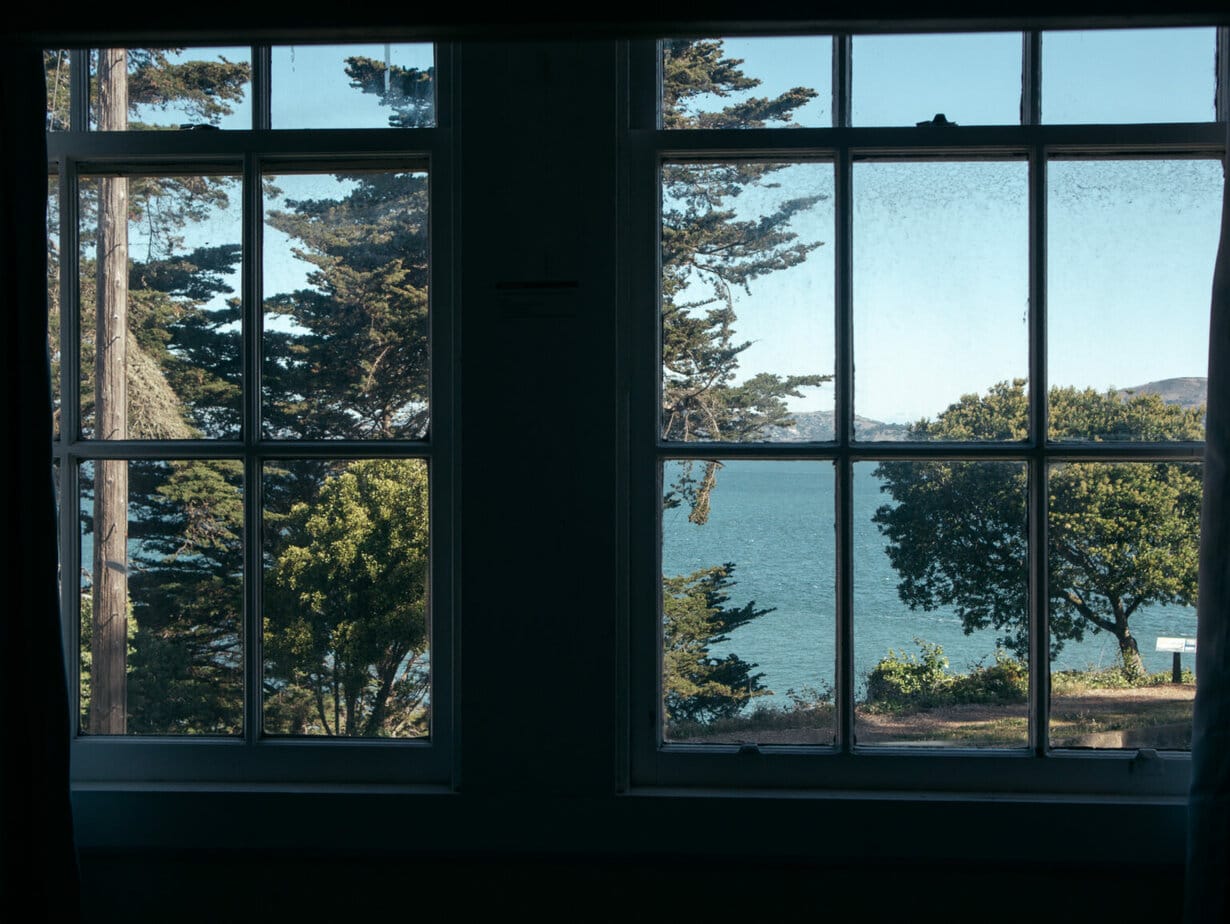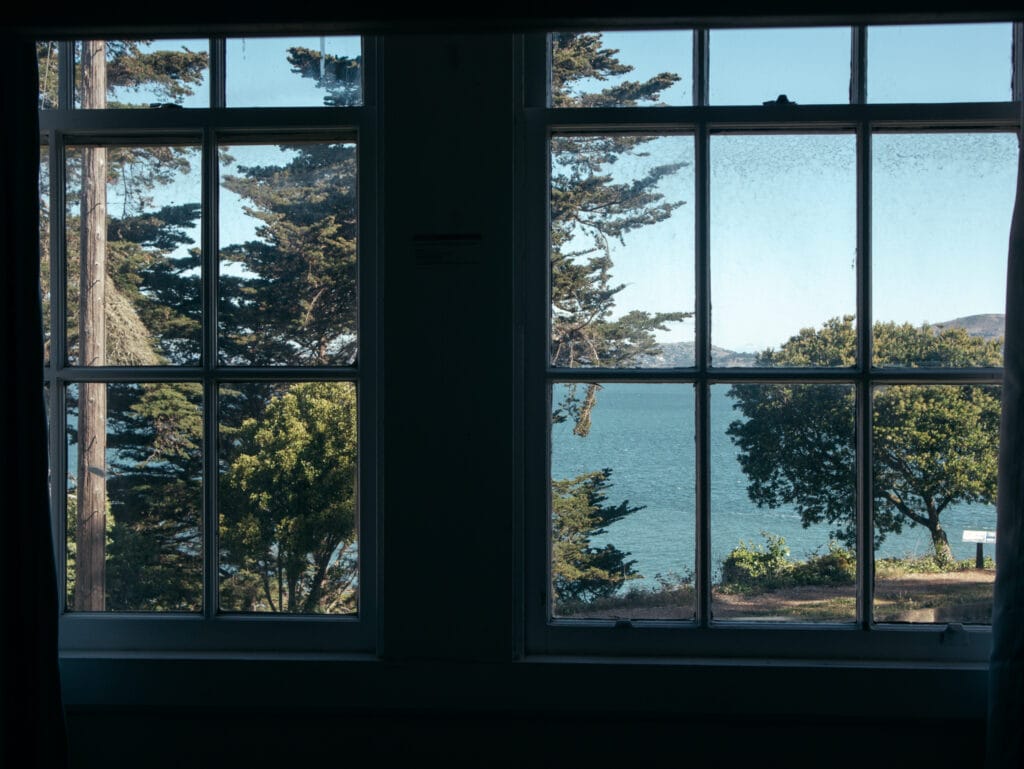 During our stay at HI Fisherman's Wharf, I kept pinching myself that these were hostel views – not Ritz Carlton. It is a truly special place. You will be hard pressed to find accommodation in any city that is in such a beautiful location yet still so accessible to all types of travelers.
All in all, we really loved our stay here and it was the perfect place to relax while seeing the sights in San Francisco.