11 Cheddar Gorge Walks You Need to Try on Your Next Visit
Dan and I recently took a road trip through Somerset, where we stationed ourselves in Cheddar Gorge for a few days, and tried all the Cheddar Gorge walks we could. I'd just spent the last two months hunched over in the library studying for my board exams, so I gave Dan full travel planning powers. My only requirement was somewhere I could get fresh air.
We had a lovely few days traipsing about the heath and catching views across the gorge itself. Here are some of my favorite Cheddar Gorge walks!
You can also scroll to the bottom to check out where I recommend to stay in Cheddar Gorge!
What is Cheddar Gorge and Why is it Worth a Visit?
Driving through the Somerset farmland, you feel like you're in a classic British picture book. Then, all of a sudden, these massive grey cliff faces rise up on either side of the narrow lane. Seemingly out of nowhere, you're in a gorge!
Cheddar Gorge is the highest inland cliff (at 450ft) in the UK, formed from glacial meltwater thousands of years ago. It's a very unusual sight in the UK. It's also the location of the famed 'cheddar man' – the oldest complete skeleton found in the UK, which is over 9,000 years old.
Besides the gorge, Cheddar is also known for its caves, where ancient people used to live. Now, they age cheese in them and show tourists about (a transformation if I've ever heard of one).
The village of Cheddar is tiny, but there are plenty of things to do, especially if you love the outdoors and are ready for some Cheddar Gorge walks!
Dan and I spent three days in Cheddar and it was the perfect length to see and do everything we wanted.
RELATED | 15+ Things to do in Cheddar Gorge
How to Get to Cheddar Gorge
Cheddar Gorge is only 45 minutes from Bristol, 50 minutes from Bath, 1.5 hours from Cardiff, and 3 hours from London. Dan and I drove to Cheddar Gorge, which is definitely the easiest way to get into town, especially if you want to do some of the further afield walks.
However it is still feasible to reach Cheddar and do some Cheddar Gorge walks using public transport.
By car: Set your sat nav for BS27 3QF. Depending where you're coming from, you'll either join the M5, A38, or A39 – you can find more directions here or via Google Maps.
By train: The closest train station to Cheddar Gorge is in Weston Super Mare. From here, take bus 126 to Cheddar. Look up train times and prices on Trainline.
By bus: From major cities you can take a National Express bus to Weston Super Mare, Axbridge, or Wells. From these nearby cities, you need to transfer to a First Bus (#126) to reach Cheddar. Check bus times and prices on National Express.
By plane: The nearest airport to Cheddar Gorge is in Bristol, but most people coming from abroad will arrive to London. From either airport, you'll need to rent a car or catch a series of trains/buses.
The 11 Best Cheddar Gorge Walks
Cheddar Gorge is the perfect place to get outdoors. There are plenty of Cheddar Gorge walks starting from the village itself, as well as stunning walks very nearby in the Mendip Hills.
Below are eleven of the best Cheddar Gorge walks, including a wide variety of lengths and difficulty.
1. Cheddar Gorge Clifftop Walk
Definitely the most iconic walk in Cheddar Gorge, and our personal favorite, is the Cheddar Gorge clifftop Walk. This is a circular walk that takes you to the top of the Gorge, with panoramic views over the rolling Mendip Hills, Somerset Levels, and the village of Cheddar itself.
Dan and I set out around 10am to do this walk, with our first stop at the National Trust office in central Cheddar. Here, we picked up a map for a £1 donation. I highly recommend doing this as the directions are so thorough!
The trailhead starts across the street from the National Trust office. Even though this is a circular walk, make sure you begin here, as starting in the other direction, you need to pay to go up Jacob's Ladder (however, it is free to come down Jacob's Ladder… more on that next!).
The walk takes you up a steady slope, passing an ancient cave on your way. From here, it is pretty steady walking across the top of the gorge, with only one more descent and ascent as you cross the gorge.
The views across the gorge and over Cheddar were gorgeous, I couldn't help but take photos.
Length: 4 miles, about 2 hours
Difficulty: Moderate
Detailed directions: Pick up a map for £1 at the Cheddar Gorge National Trust office or print the directions here.
2. Jacob's Ladder Walk
As I mentioned, the Cheddar Gorge clifftop walk ends with descending the Jacob's Ladder steps back into Cheddar. However, if you want to skip the majority of the clifftop walk, you can still get the amazing views by only climbing Jacob's Ladder.
This is a steep 274 step staircase leading to the top of the gorge. From the top, you can also climb a lookout tower for an even better view.
Keep in mind that climbing up Jacob's Ladder requires a Cheddar Gorge and Caves ticket, which costs £16.95. This is quite a doozy considering you can climb down Jacob's Ladder (which is much easier) for free simply by starting from a different point. However, keep in mind that the ticket does give you entry to other experiences like the Prehistory Museum, Gough's Cave, and Cox's Cave.
Length: 274 steps, around 30-45 minutes roundtrip depending on fitness
Difficulty: Easy – Moderate
Detailed directions: Check the Cheddar Gorge & Caves website for more information and tickets.
3. Black Down Walk
The Black Down is the highest point in all of the Mendip Hills, and is accessible from central Cheddar itself. The walk largely overlaps with the Cheddar Gorge clifftop walk, except a section is added on to the beginning when you leave the clifftop trail to visit Black Down.
Therefore I recommend doing either this one or the clifftop walk so as not to be too repetitive. At Black Down you'll walk among a classic heath, and find sights such as Bronze Age burial mounds.
Length: 5 miles, 2.5 hours
Difficulty: Moderate
Detailed directions: Read the full detailed directions for the circular walk here. Alternatively try a shorter there-and-back walk with the directions listed here.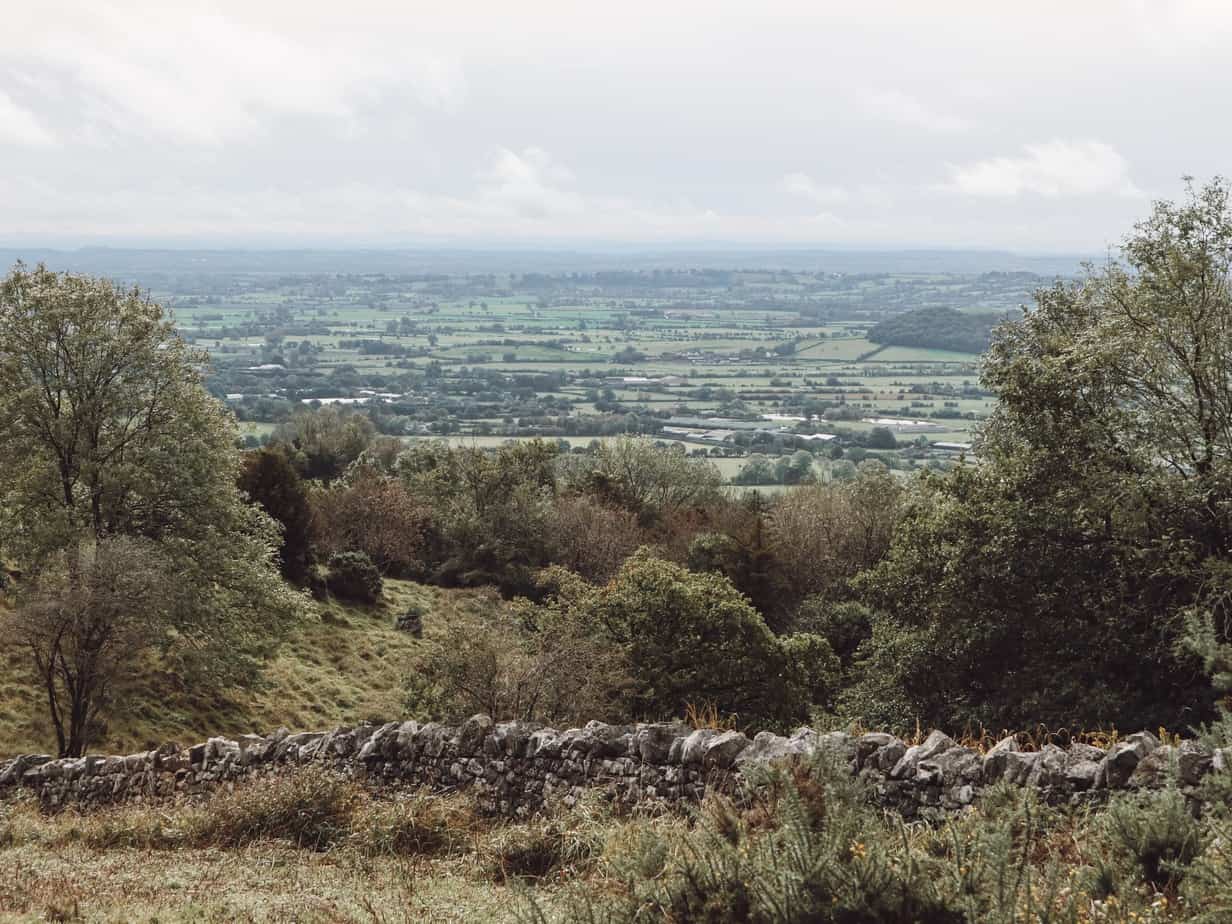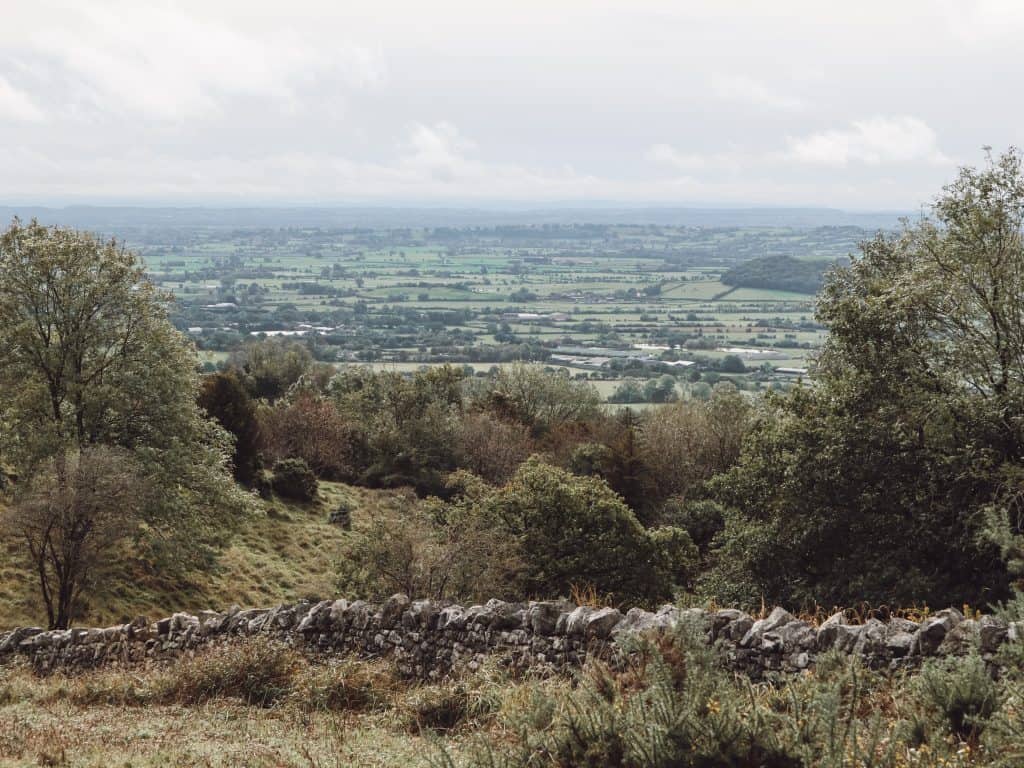 4. Strawberry Line
The Strawberry Line is actually part of the national cycle network, and is a biking and walking trail that spans from Yatton to about a mile past Cheddar.
You can certainly rent a bike in Cheddar and cycle the route, or opt to walk if you prefer heading out on two feet. This is a there-and-back walk so you can pick whatever distance you feel comfortable with.
Total distance: 10 miles one way
Difficulty: Easy
Detailed directions: Read more about the Strawberry Line here.
5. Cheddar Reservoir Walk
The Cheddar Reservoir is a lovely and accessible circular walk that begins right in central Cheddar. The walk is along a tarmac surface, wide path that goes around the perimeter of manmade Cheddar Reservoir.
It is appropriate for wheelchairs and prams, as well as all ability levels. Although the walk is quite easy, it still delivers beautiful views of the Somerset Levels.
Length: 3 miles, 1.5 hours (starting from central Cheddar)
Difficulty: Easy
Detailed directions: See full directions and map here.
6. Velvet Bottom Circular Walk
North east of Cheddar is the Velvet Bottom nature preserve, a beautiful area for a walk. This circular walk begins from the Black Rock roadside parking, but you can also extend it by starting in Cheddar and walking along Cliff Road.
The walk takes you around Warren Farm, and up some climbs to beautiful views of the gorge and Mendip Hills. You'll also see the 'gruffy grounds' which are old areas of lead mining.
Length: 3 miles, 1-1.5 hours
Difficulty: Easy – Moderate
Detailed directions: Find full directions on GPS Routes.
7. Draycott Sleights Walk
Draycott Sleights is a destination for naturalists, and consists of a 60+ hectare area dedicated as a 'site of special scientific interest.'
To begin this walk, you'll drive to Draycott which is about 10 minutes from Cheddar. Alternatively you could extend your walk and begin in Cheddar, adding about 2.5 miles/50 minutes each way.
On this walk you'll follow the marked West Mendip Way into the nature reserve, where you'll explore a wide grass land, as well as some natural caves, and plenty of local wildlife.
Length: 3 miles, about 1.5-2 hours
Difficulty: Easy – Moderate
Detailed directions: Read the complete directions here.
8. Ebbor Gorge Circular Walk
To begin this walk, park up at the Wookey Hole car park (postcode BS27 3QF), about 20 minutes from Cheddar. Think of this as the sister city to Cheddar.
You can explore the Wookey Hole cave before or after taking this circular walk up to Ebbor Gorge. Just like Cheddar Gorge, Ebbor Gorge offers fantastic views over Glastonbury and the Somerset Levels.
The gorge itself was formed over 200,000 years ago. Unlike Cheddar Gorge which was formed from glacial melt, Ebbor Gorge is the result of a massive cavern caving in.
Length: 4 miles, about 2.5 hours
Difficulty: Moderate
Detailed directions: Read the full directions here.
9. Crook Peak Walk
Crook Peak is known as the most distinctive landmark in the Mendip Hills. This is a circular walk starting in Compton Bishop (postcode BS26 2HF), a small village in the West Mendip Hills about 15 minutes drive from Cheddar.
Crook Peak itself is a craggy limestone outcropping that makes for great photos, and a good spot for a snack as you overlook the views. This is a particularly nice walk to do for sunrise.
Length: 6 miles, about 3 hours
Difficulty: Easy – Moderate
Detailed directions: Check out detailed directions on Walk Britain.
10. Glastonbury Tor Walk
The Glastonbury Tor walk, if you haven't guessed, does not actually begin in Cheddar. You need to drive to nearby Glastonbury, which is only 30 minutes away and well worth a day trip (or half day) to explore.
Dan and I parked at Morrisons (post code BA6 9ED) which is free for three hours, which we found was plenty of time to wander through Glastonbury and complete the Glastonbury Tor walk. If you park here, just be polite and pop into Morrisons to buy something (like a snack or water for your walk).
The walk up Glastonbury Tor is a little steep, yet short and steady, and includes stairs for the top portion. For just a bit of work, you are rewarded with stunning panoramic views across the rolling hills and farmland Glastonbury and Somerset.
There are also quite a lot of mystery and legends that surround the tor and its tower, so read up before your visit.
Length: 2.5 miles, 1 hour
Difficulty: Easy
Detailed directions: Find a detailed walk description here.
11. West Mendip Way Long Distance Path
Finally, the West Mendip Way (WMY) deserves mentioning as the only long distance path on this list (all other walks can be completed easily in a day). This is a well kept path that extends through from Uphill to Wells in the southern Mendip Hills, passing through Cheddar in the middle. At 30 miles, it is feasible to finish this in one day (with an early start, the right gear, and previous experience).
Many people choose to break it up into 2-3 days, with an overnight in Cheddar, which gives more opportunity to linger and enjoy the nature and villages. If you only have one day and are starting from Cheddar, you can opt for a there-and-back walk from Cheddar to Shipham (5.8 miles one way), or Cheddar to Priddy (5.5 miles one way).
Length: 30 miles total
Difficulty: Moderate
Detailed directions: Read detailed instructions for each segment of the WMY here.
What to Pack with you for Walks in Cheddar Gorge
Most of the Cheddar Gorge walks are an easy – moderate level. However, you should still be prepared with the proper gear and accessories. Classic British weather means most of these walks are quite muddy so a pair of broken in, waterproof hiking boots is highly recommended.
Other things to bring:
Where to Stay in Cheddar Gorge
Cheddar is a small and walkable village, and the perfect place to base yourself in the Mendips for some wonderful walks. Dan and I stayed downtown in a basic and cheap Airbnb and we were happy with our choice. I recommend that you also stay in downtown Cheddar, to enjoy access to all the walks and restaurants.
Here is where I recommend staying in Cheddar Gorge:
The Bath Arms ($$): This is where I would stay next time I visit Cheddar. A lovely pub and hotel very close to downtown Cheddar Gorge (it was right next to the Airbnb we stayed in so we ate there twice). The restaurant is delicious and I was so pleased to find it has a ton of gluten free options including gluten free fish and chips.
Gordons Hotel ($$): Another perfectly situated hotel in the heart of downtown Cheddar, with character and a home cooked locally-sourced breakfast.
What Else is There to do in Cheddar Gorge?
If you're looking for other fun activities in and around Cheddar Gorge, there are plenty of things to do besides walking. From the caves to the cafes and pubs to the wide variety of Somerset day trips, we didn't get bored.
Enjoy your Cheddar Gorge walks and feel free to let me know your favorites (or any I missed) in the comments below!