How to Find the Secret Mews of London for Your Perfect Instagram
I'm so excited to share with you the finest hidden gems ever – the secret mews of London!
There is nothing, I repeat nothing, more "hidden gem" than the mews of London: These se quiet and quaint rows of houses, miraculously peaceful in one of the world's largest cities.
Recently, I spent the morning wandering Notting Hill after a canceled appointment, and for the first time in all my trips to London, I found where those quaint instagrams come from. You know the ones I'm talking about… the pale pink doors, the rows of pastel houses, the wooden flower baskets and empty cobbled roads. It turns out, the secret mews of London were under my nose that whole time, I just needed to know where to look!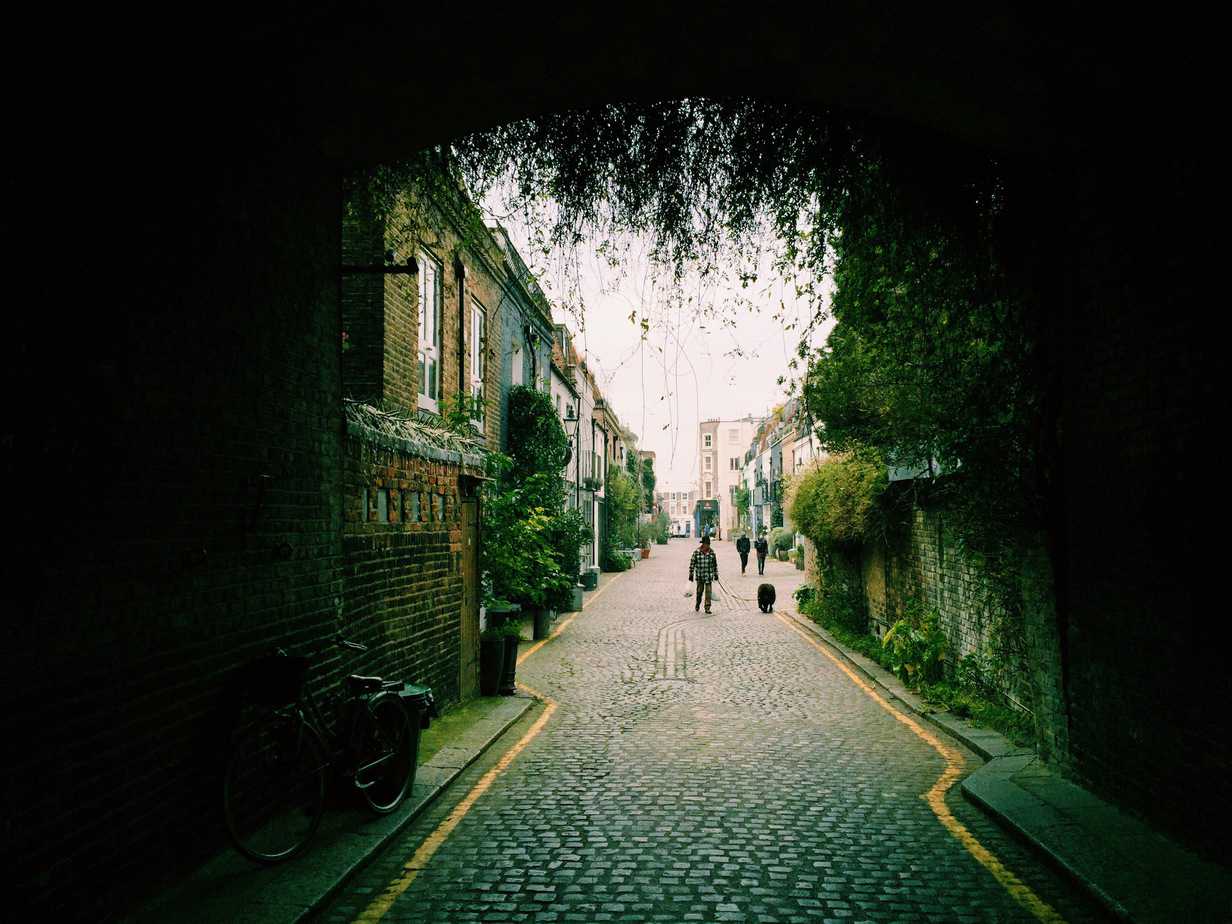 Okay, okay, okay first of all… what the heck is a "mews"??? Trust me, I felt the same for so long…like, did they name it after a kitten noise because all mews have to be cute? (Debatable). Mews is a British term for a row of stables…but nowadays is more like a small alleyway behind larger city roads. Apparently there was a "picturesque movement" (lol) in the 19th century when most of these houses were refurbished…and my instagram ain't complaining.
Mews of London: St. Luke's Mews 
AKA where they shot Love Actually. I completely randomly stumbled across this little oasis in Notting Hill, and only after posting a photo online did I realize this is where some of Love Actually is filmed!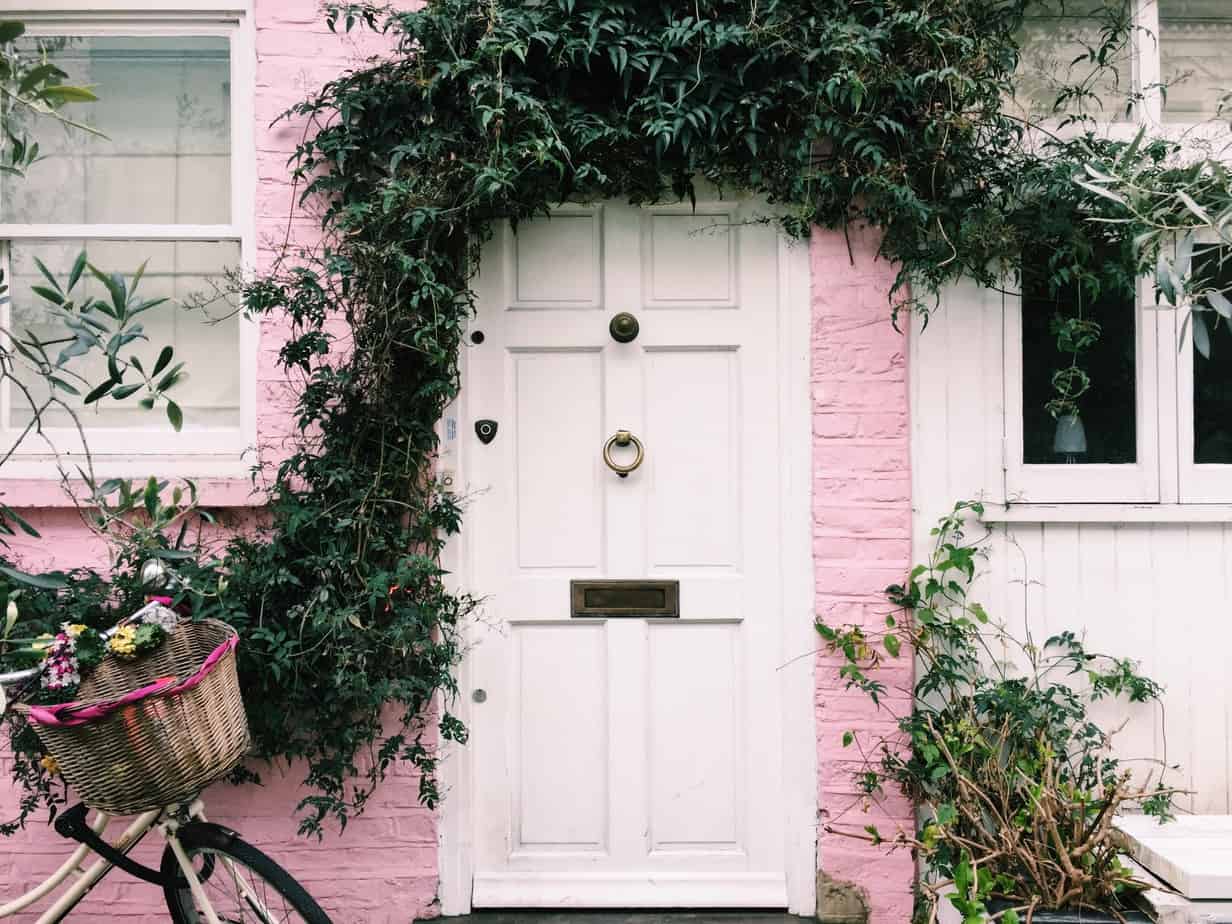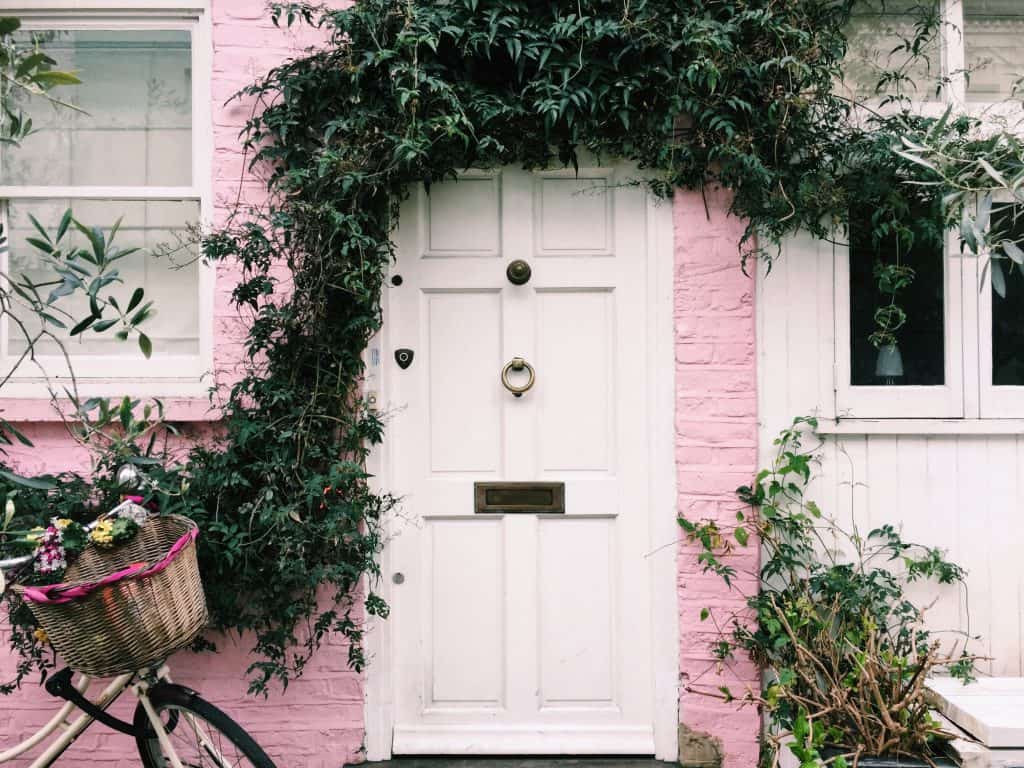 Mews of London: Notting Hill Mews
The quaint-ness isn't reserved to St. Luke's Mews!
Mews of London: Ennismore Garden Mews
This one is in Knightsbridge near some lovely gardens.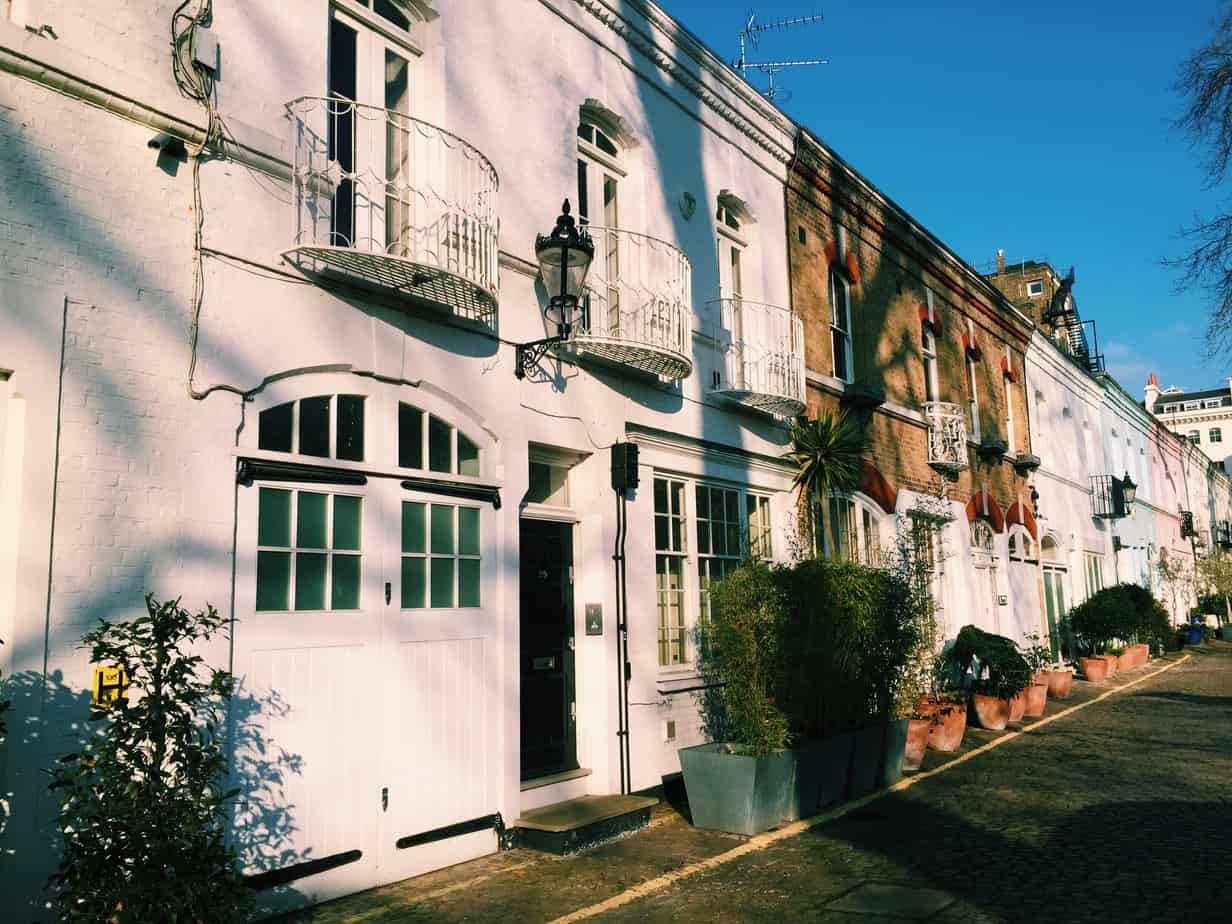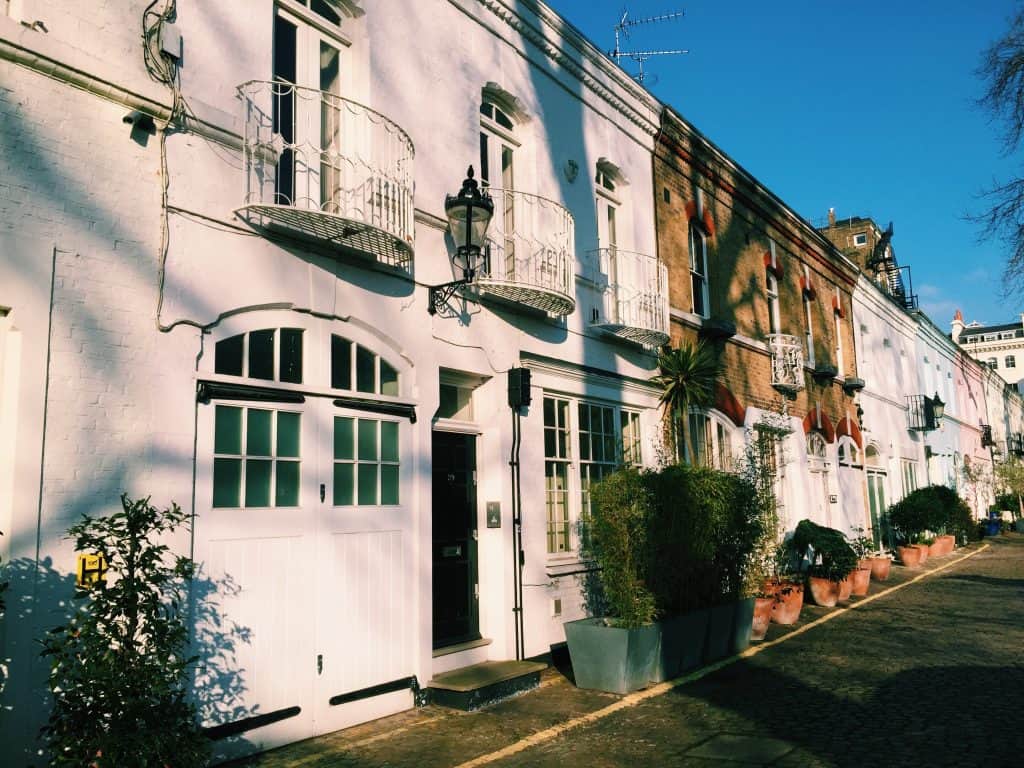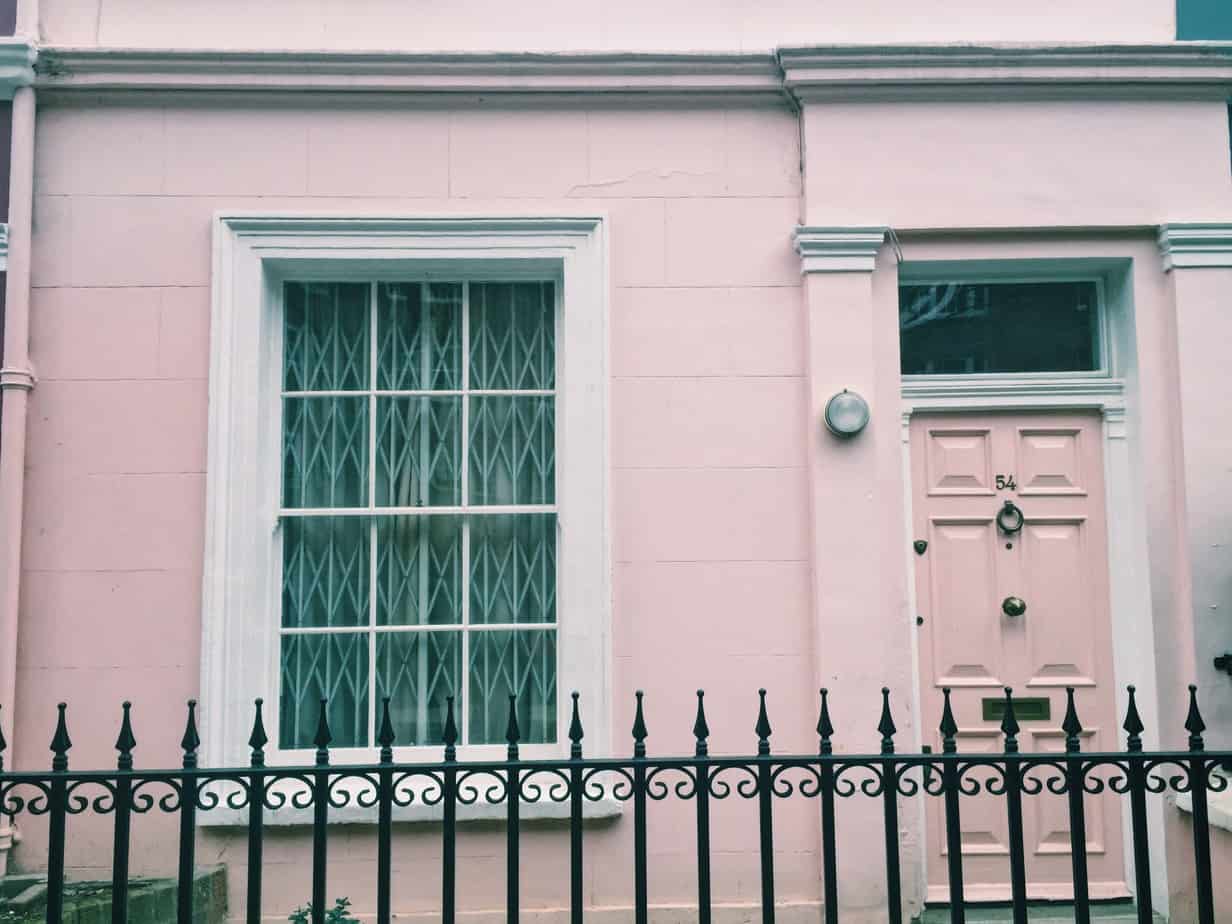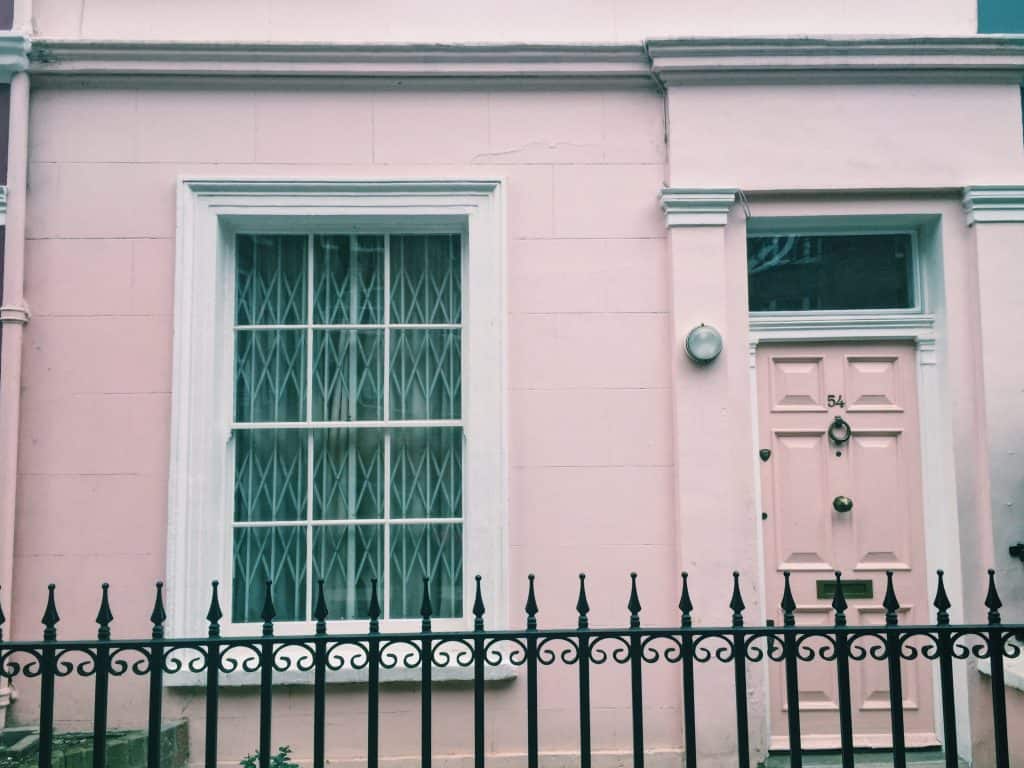 How to find the secret mews of London
Honestly? I loved just exploring. Wandering until I stumbled across a secret mew, hiding behind some draping ivy. You'll need to go to a more residential neighborhood, probably on the west side of London (there are lots of polished-up secret mews in the posher neighborhoods of Notting Hill or Kensington, once you get off the main touristy roads). Look for small side streets, they may at first appear just like alleys. They often run parallel to the main roads.
If, however, you travel with a mission, I've found some great resources to guide your secret mew-hunting:
I loved exploring the secret mews of London…hidden gems in the truest sense of the word! I couldn't help imagining myself living in one of them… locking my bike outside my turquoise painted door, eating breakfast outdoors in the summer in the peaceful cobbled yard, chattering with neighbors or having barbecues in the summer. And of course enjoying my billion dollar paycheck at the end of each month 😉
Sarah xx
Pin it for later…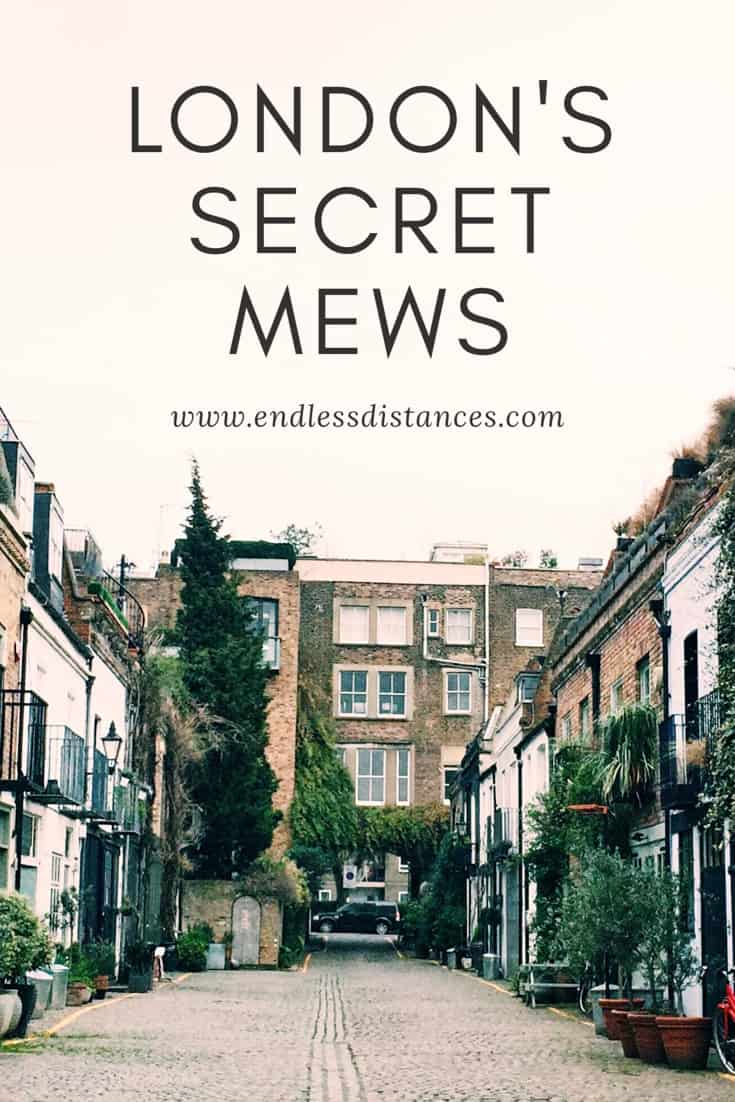 Thanks to Polly from Follow Your Sunshine, Emma from Adventures of a London Kiwi, Angie from SilverSpoon London, and Tiff at a girl and her passport for hosting this month's travel linkup. You can join by writing your own post on the theme "hidden gems" and linking it up through any of their blogs.