6 Ways to Travel Responsibly and Leave a Positive Impact
More and more, we are hearing about the negative consequences of overtourism, and the importance of learning to travel responsibly. Just the other day, I heard a story on the radio about the dangers of geotagging. When I recently returned home from Everest Base Camp, I was welcomed by a burst of news stories on the risks of overtourism on that exact trekking route. As a travel-lover and travel blogger, there is a niggling voice in the back of my mind that is growing louder and louder: Am I doing good with my travel? Or am I making a negative impact, and by broadcasting my travels on my blog, increasing that negative impact?
These are hard questions, especially as someone whose passion (and partial income!) relies on promoting travel. I have wondered if it is even possible to travel responsibly. I mean, often the people who tell us how to travel responsibly are really telling us how to not travel irresponsibly. Yes, we should pick up our trash. Yes, we should carbon offset our flights. But is that far enough? Basically, most media will have us believe that the only way to travel responsibly is to have a net zero impact. But… can we go further? Can we actually do good with our travel, and leave a lasting positive impact?
I am really excited to be a co-host for the July travel linkup, on the theme "travel superpowers." I think we all have our own unique travel superpowers – from the person who can withstand jet lag to the one who always finds cheap flights. But what if we took our travel superpowers a step further? I believe we can all be travel superheroes and have a positive impact, not only on our own travel experience, but also on the communities we visit.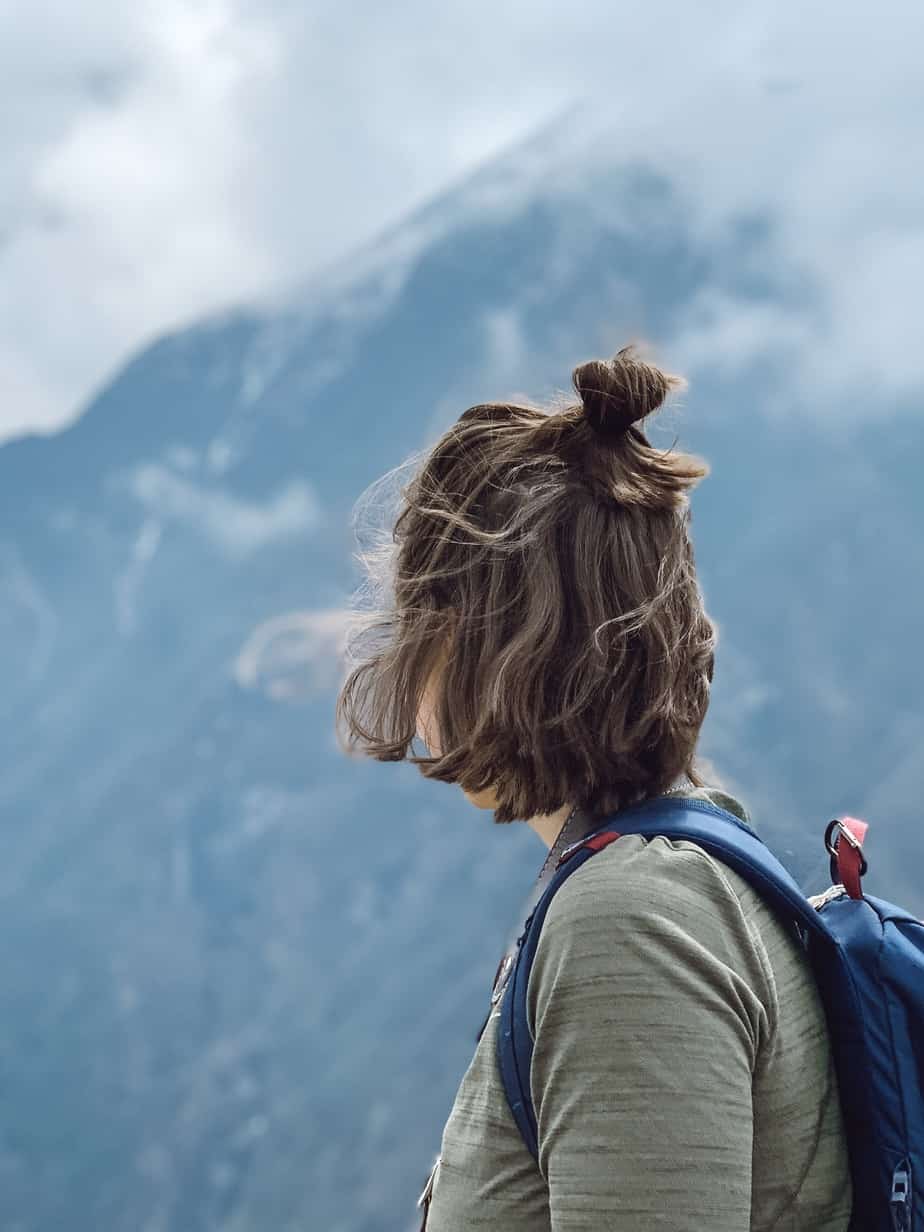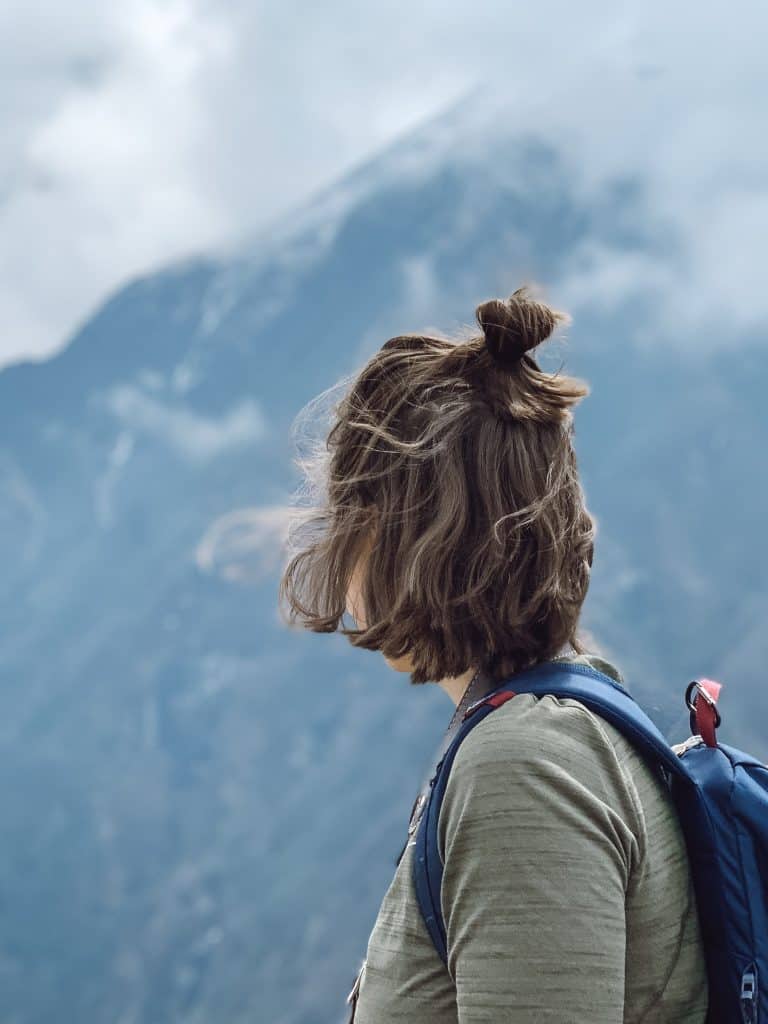 Travel superpower: Learning to travel responsibly
First, let's look at the definition of responsible tourism. This is the short definition:
Responsible tourism means making better places for people to live in and better places for people to visit.

2002 World Summit on Sustainable Tourism
Sounds great, right? When we travel responsibly, we have the opportunity to do good. To make a better world!
The definition then goes on to say that to make "better places," we must minimize negative social, economic, and environmental impacts. This is the point I'd like to argue. While minimizing our negative impact is all well and good (and we have a long way to go to do that!), what if we also made a positive impact? I believe responsible travel can be an active pursuit. We shouldn't get complacent with merely not leaving a negative impact. But how do we do that? That's what I'm going to discuss below!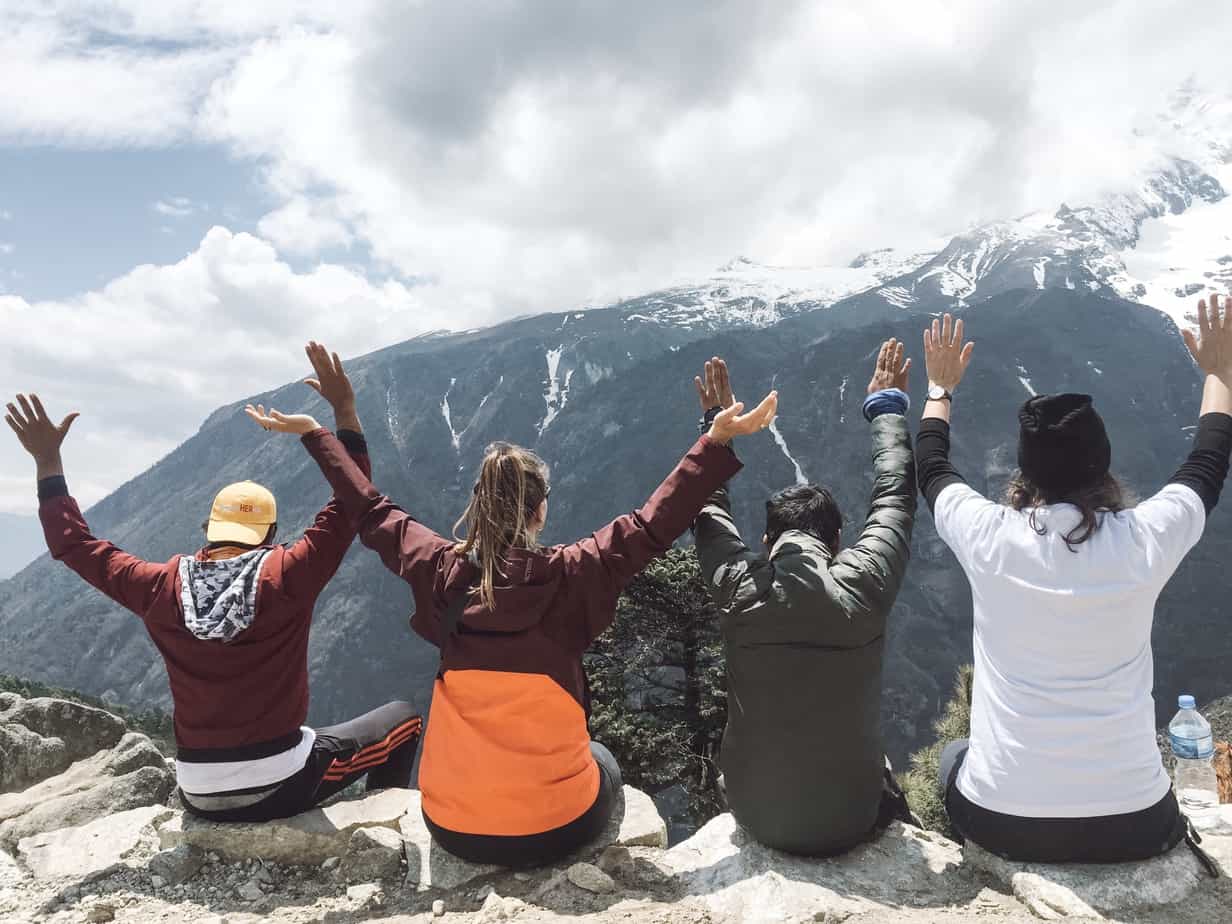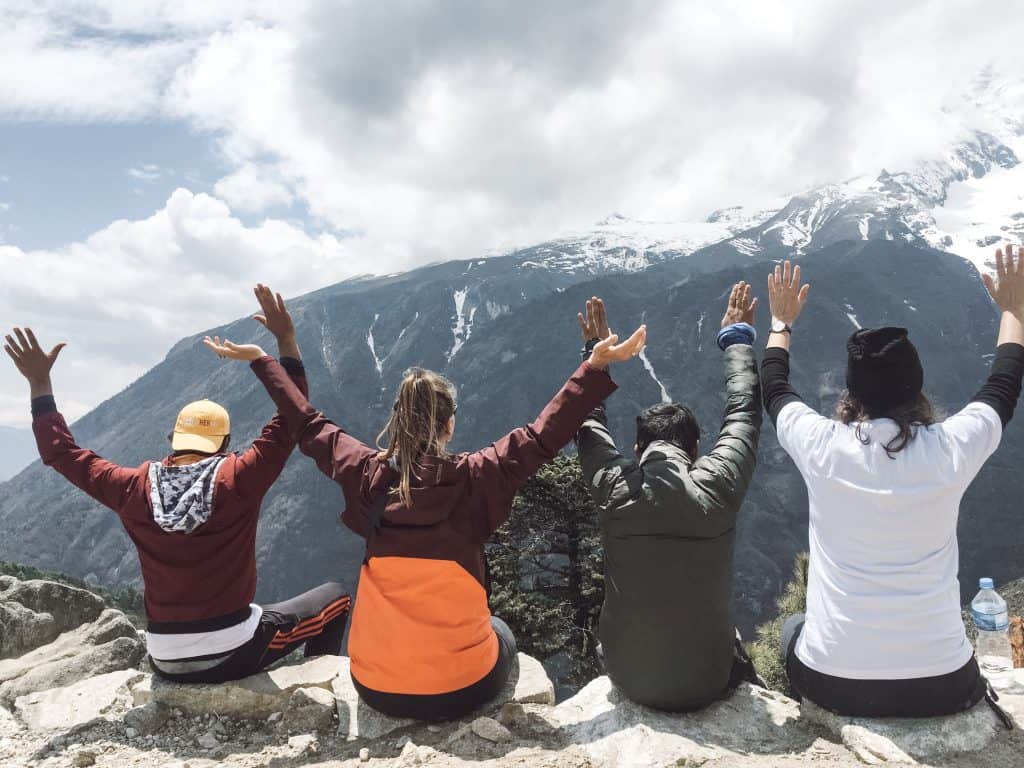 hands up for responsible tourism![/caption]
6 ways to travel responsibly
I think we can all take responsible travel to the next level and be a force for good rather than… not a force for evil. Here are some super practical tips for how you can travel responsibly.
1. Support local entrepreneurs
Travel is a trillion dollar industry, making up 10% of jobs worldwide. It is the second fastest growing industry in the world (behind manufacturing) and one in five new jobs are in the travel industry (source). Suffice it to say… travel has a HUGE economic impact. Sadly, much of this impact is siphoned back into corporations, whether they be massive hotel chains or government programs. So much of the money we spend on travel is channeled to CEOs or international corporations, rather than the 'every' man or woman who live in the local community and are struggling to make ends meet. There is so much potential for positive economic impact in the travel industry, though. We simply have to be aware of where our money is going! Your first step in traveling responsibly should be looking into ways you can support local entrepreneurs. Stay in a riad, homestay, or bed and breakfast. Choose a local trekking guide. Buy from the local farmers market or boutique, rather than the international chain grocery store. Try to support local entrepreneurs in any way you can.
Read more: A Social Responsibility Tour of Ljubljana, Slovenia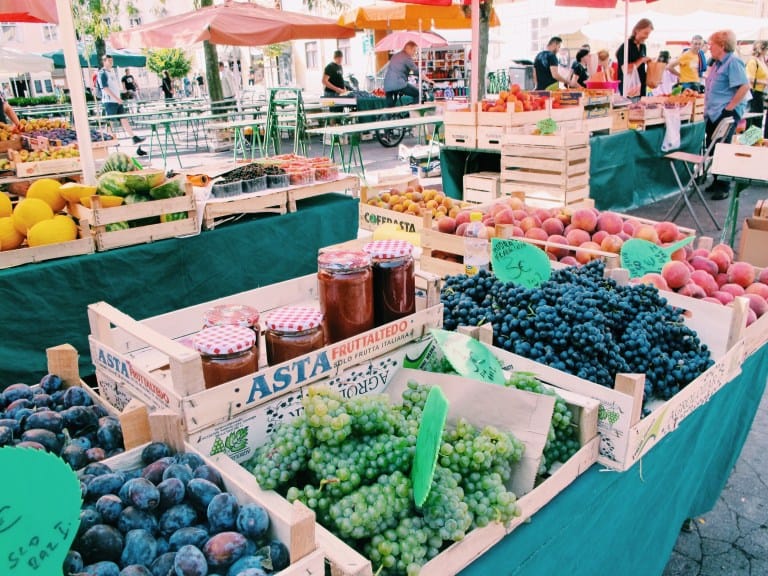 In Ljubljana, we did a social responsibility tour of all the social enterprises in the city. We also loved shopping from the city center farmers market!
2. Try sustainable voluntourism
A seemingly obvious way to not only travel responsibly, but have a positive impact, is to take a volunteer trip. However, the realm of voluntourism (or traveling to volunteer) is fraught with ethical dilemmas. Many travel volunteer organization are scams, or require you to pay a fee that is then funneled back into the organization, rather than the community is is so-called helping. There have also been many scandals involving orphanages, where travelers volunteer for one-week stints – a completely unsustainable amount of time – for an endeavor that may actually be encouraging child trafficking. But don't fear… sustainable volunteering is definitely possible. There are just some things you should look out for. Before volunteering, ensure that the organization 1) is truly helping the local community with their funds, and 2) has a longterm sustainable structure in the community. As a volunteer, you should be enabling the local people to do things for themselves, rather than making them reliant on voluntourists (ie. don't buy into the white savior complex!).
One much needed area in sustainable voluntourism is refugee development. You can read all about my experience volunteering in a French refugee camp here. There are many charities that need our help in that arena. I encourage you to check out individual charities such as Refugee Women's Center or Help Refugees. Indigo Volunteers also posts worldwide, fee-free volunteer opportunities in a range of destinations and programs. You can also use your professional skills to volunteer abroad through organizations like Helping Hands International or Doctors without Borders (you don't necessarily have to be a doctor).
Read more: Why and How Travelers Should Support Refugees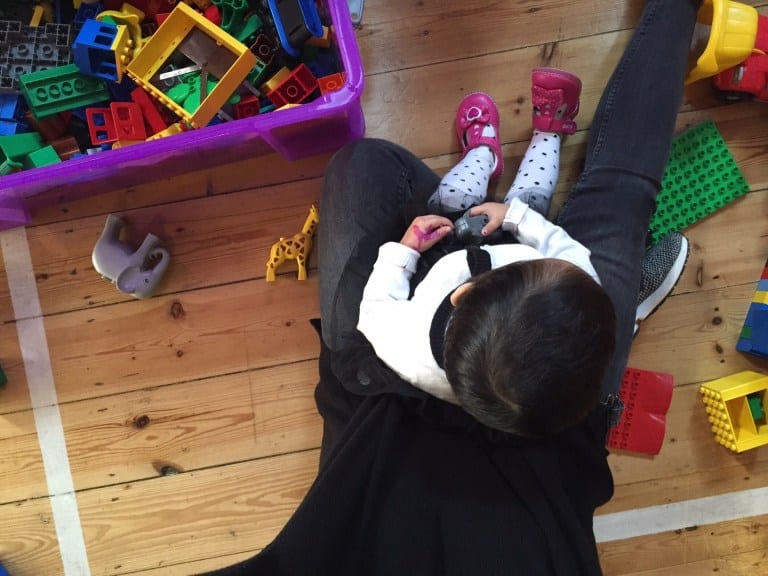 Many refugee development organizations rely heavily on volunteers – and have a sustainable working structure.
3. Support ethical animal initiatives
By now we've all heard the awful effects of animal-related tourism, from elephant rides to those poor little drugged tigers that you can "play" with. To travel responsibly, should we avoid all animal-related activities? Some people will argue that yes, we should. However, I believe there is power in supporting charities, non-profits, sanctuaries, and rehabilitation clinics that are doing good. Like I mentioned in number 1, we have huge economic power as travelers… we just need to harness that power and support the organizations that are already having a positive impact. Be on the lookout for animal sanctuaries when you travel. If you want to have an animal experience, do your research first – that's how I sustainably swam with manatees in Florida! And like number 2, you can choose to volunteer with animals. I'd love to help release seals in the Netherlands, or work at this manatee rehabilitation clinic in Belize. There are many opportunities to support ethical animal initiatives as we travel, that can truly leave a lasting impact on a community and its environment.
Read more: How to Sustainably Swim with Manatees in Florida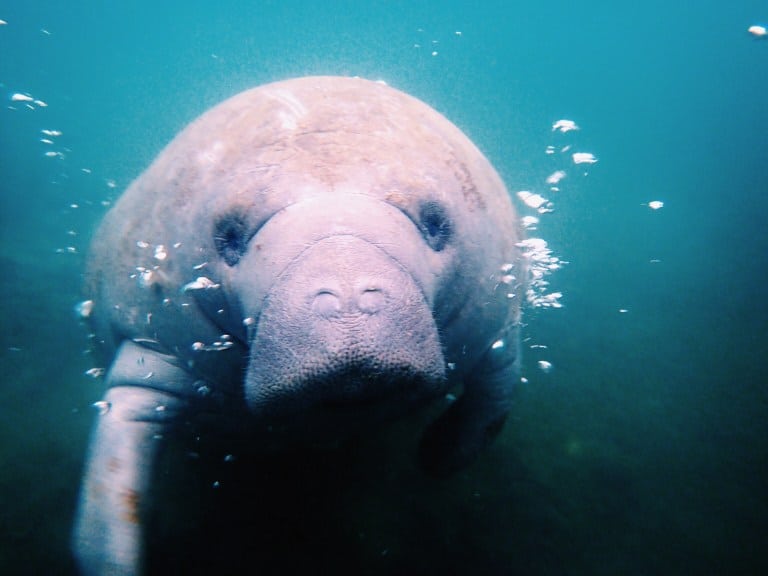 It was my dream to swim with manatees in Florida, but I was worried about being able to do it sustainably. Read the post to see how we made it happen!
4. Stay in accommodation with eco-friendly practices
Environmental impact is one of the biggest areas of concern when it comes to learning to travel responsibly. Carbon emissions are a huge issue, as our most common modes of transportation (plane, train, automobile) are literally chugging out tons of CO2 into the atmosphere. There are of course ways you can mitigate this: Using public transport or buying into carbon offset programs, for instance. And while this is all well and good, you are merely equalizing (or minimizing) your environmental impact. One way to go above and beyond and actually leave a positive impact, is to choose accommodation that has eco-friendly practices. More and more, hostels and hotel brands are investing in environmental programs that not only reduce their environmental impact, but actually help clean the environment. Take Ecomama Hotel in Amsterdam, that donates 1 euro per guest to Ninos de Guatemala, uses fair-trade and recycled decor, and has a water saving system. Or Qbic Hotel in London, a B-Corporation and London's first eco-hotel.
Read more: Staying at an Eco-Hotel in London: Qbic Hotel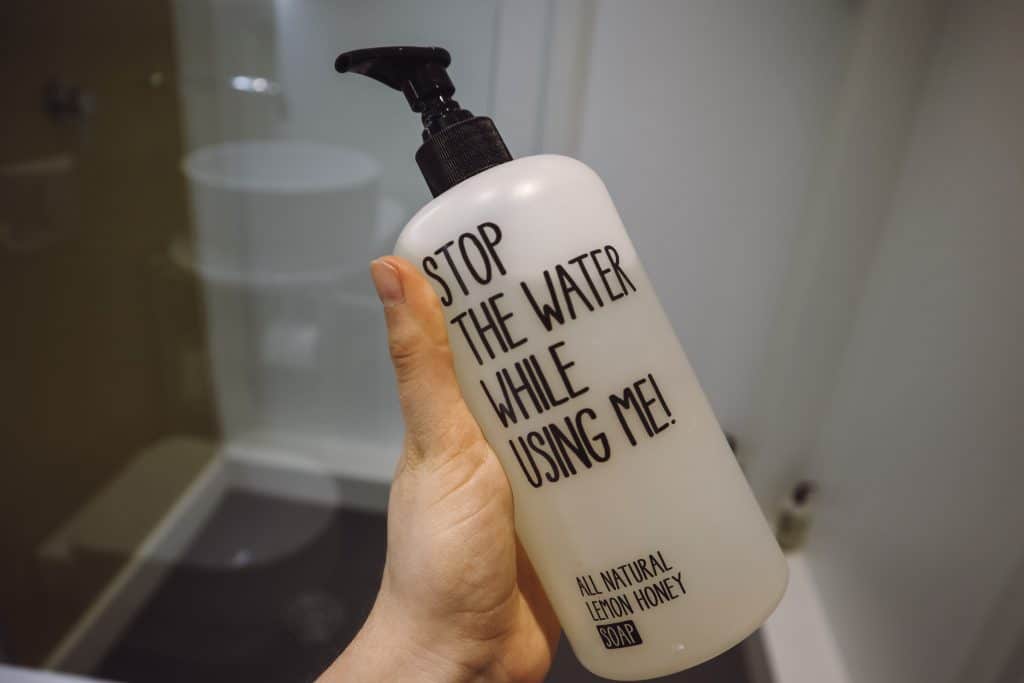 Small touches at eco-friendly Qbic hotel!
5. Travel with donations
One of the most under-utilized but impactful ways to travel responsibly is to travel with donations! Have you ever had extra room in your carryon, or a few extra bucks to buy a checked bag? Next time, use this space for donations. But how do you know where to donate, and what they need? There are tons of ways you can do this. First off, Pack for Purpose is a non-profit that has a very streamlined system for helping you pack donations. Simply log onto their site, select the destination of your trip, choose an initiative, and you'll be supplied with their "needed donations" list. Simply pack what you can, and leave it at a drop-off point in the destination. Easy peasy.
Other ways to bring donations include contacting individual charities. For instance, when I volunteered with Refugee Women's Center the second time around, I used my checked bag allowance to bring a suitcase full of donations. I left both the suitcase and its contents at the charity when I left! Many charities, like Refugee Women's Center, rely on donation transports. Hop in a van with your friends, pick up local donations, and do a road trip to the charity. I also know that many refugee charities desperately need tents – so next time you attend a music festival (looking at you, Glastonbury!), stick around for an extra day and pick up all those tents that are left behind. You can then either drop these off or transport them to a charity. Adjacent to this, many animal rescue charities look for volunteers to transport animals from kill shelters to their rescue organizations. Turn your roadtrip into power for good. Ask your local animal rescue organization if they need your help!
Read more: 10 Ways to Help Refugees When You Can't Travel to the Camps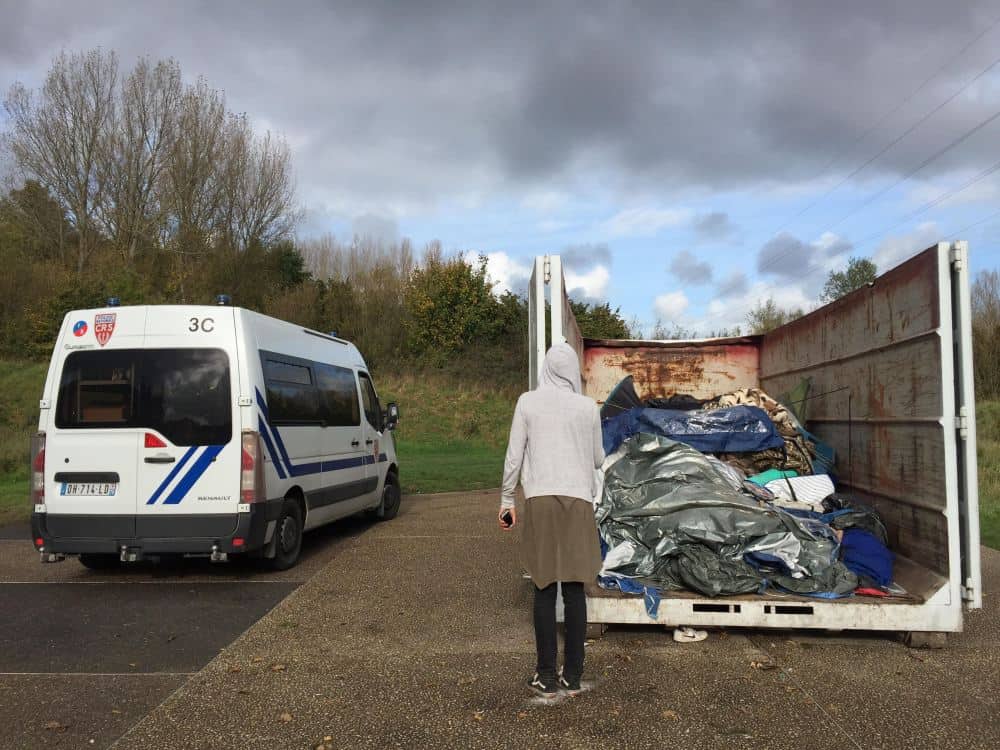 This is an example of how tents and tarps are confiscated and destroyed in some refugee camps (photo is from the Dunkirk refugee camp). Many charities rely on tents and other donations, which can be provided as a donation transport, or a short stop on a trip you're already taking.
6. Share your knowledge
Finally, if you want to travel responsibly, please know that this responsibility doesn't end when you step off the plane in your home country. As travelers, and especially those of us who are travel bloggers or writers, we have a responsibility to the communities where we travel. We become ambassadors for not only the beautiful places and people we visit, but ethical travel decisions in those places. For example, when I went to Nepal I didn't do everything right. But I learned a LOT, and that's why I'm sharing blog posts like the ethics and etiquette of trekking in Nepal. Whether you are a blogger or a travel lover, we all have a voice that is more powerful than we even know. Let's use our voices for good to promote responsible travel.
Read more: Trekking in Nepal: Ethics and Etiquette Considerations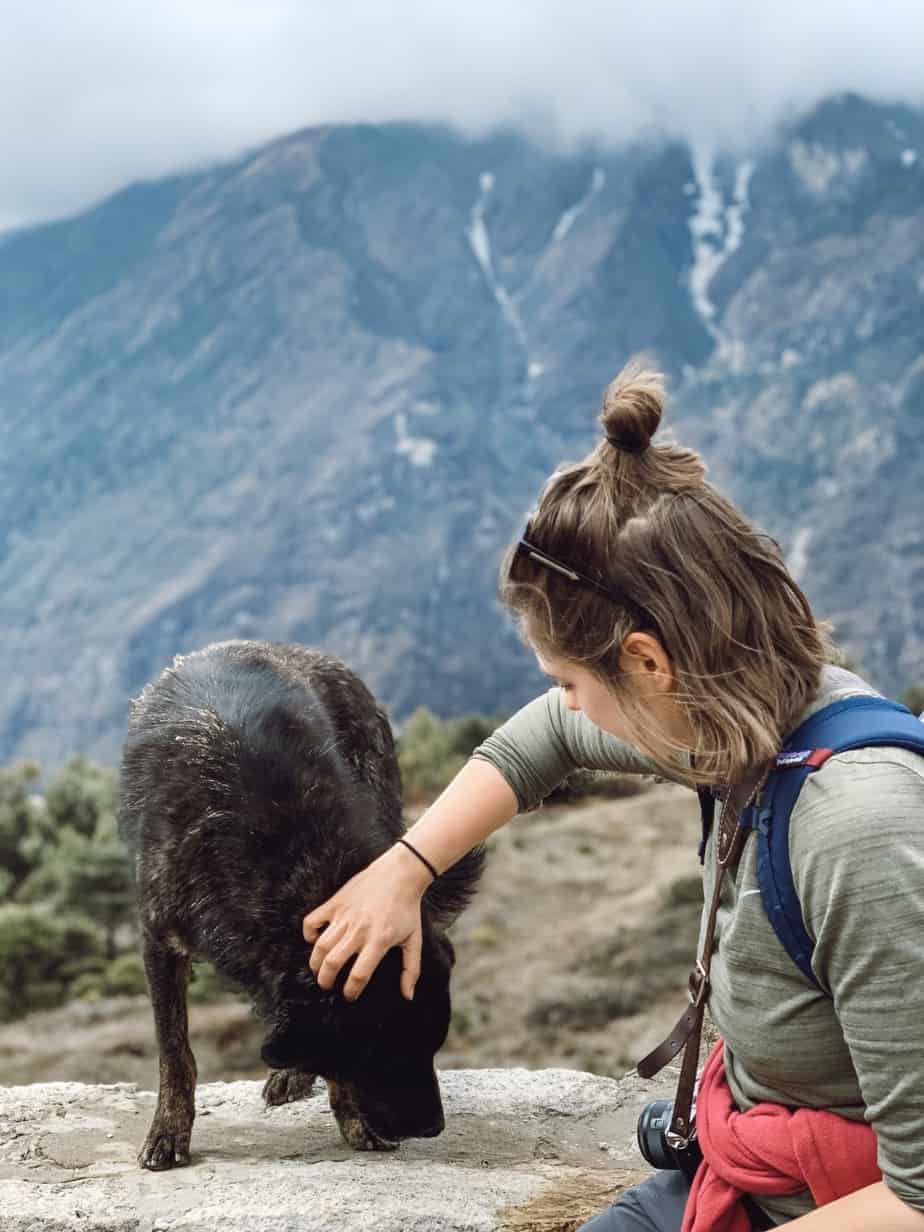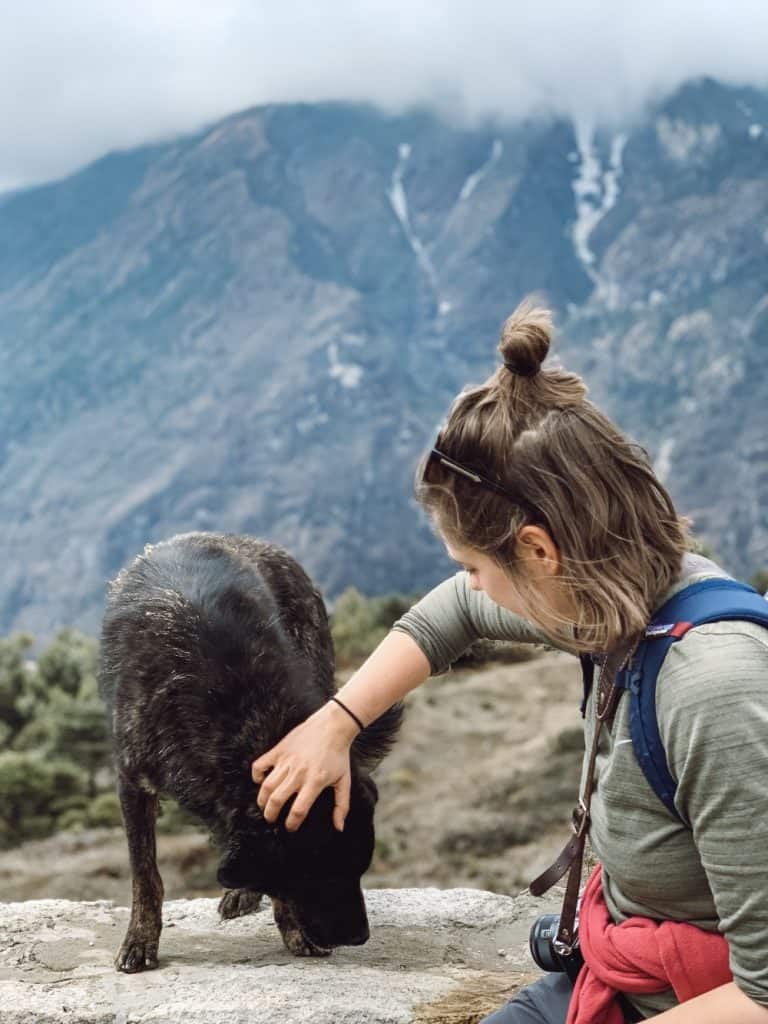 Go forth and travel responsibly…
I really believe that, despite the vast range of issues and problems with overtourism, there are still ways to travel responsibly. We can flip the negative impacts of travel on its head and tell a new story. We can use travel for good! As far as travel superpowers go, responsible travel is one I'm still working on, and will be for a lifetime. And it's a superpower that I believe we all have in our capability.
What's your travel superpower? Join the linkup!
As I mentioned, I'm a co-host (along with the lovely Binny's Food and Travel Diaries, Silverspoon London, and Adventures of a London Kiwi) for this month's travel link up. The topic is "travel superpowers." We all have travel superpowers and this month we want you to share YOURS – or any chosen variation on the theme!
How to link up your post…
To participate, just drop your post link to the widget below (or on any of the co-hosts' blogs). Do this over the first week of the month (the 1st -7th July 2019). The hosts simply ask that you check out some of the other cool bloggers that are involved in that months travel link up; make a few comments here and there and tweet a few of the posts out to your followers that you think they will love.

Pin it for later…