Why (and How) Travelers Should Support Refugees
I am of the opinion that as people who like to travel, as people who enjoy culture (of any kind), we have a duty to protect refugees. We are the people who have seen the world. Who have seen the art in Russia and tasted the street food in China and drank in the pubs in Scotland. We know that the world is full of people who are DIFFERENT than us, and more importantly, we value this: we take their art home, we wander their museums, we recreate their recipes, we fill scrapbooks with bits of their culture. Is it not our duty to help these people of different cultures when they need us?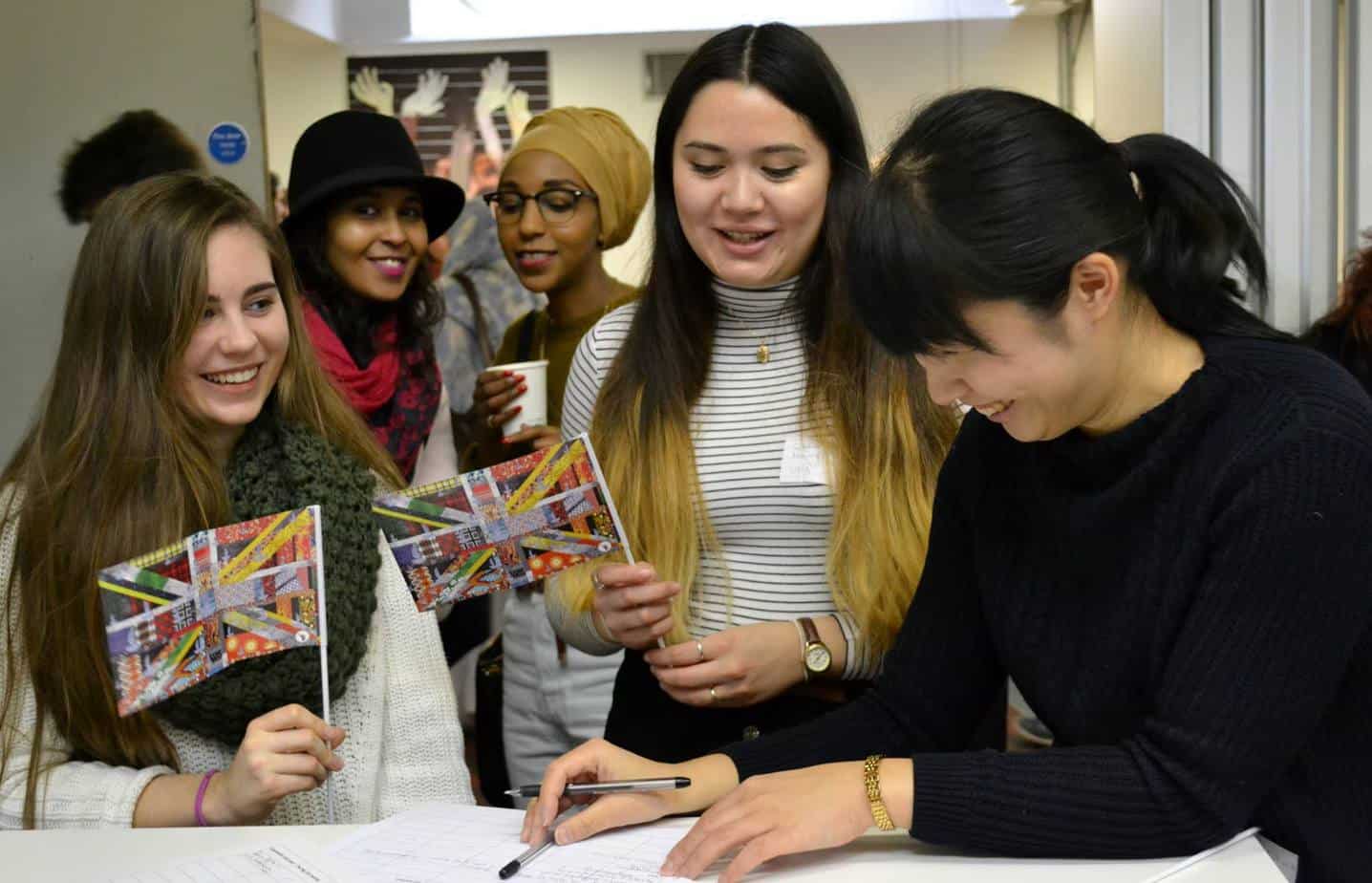 Who am I to tell you why travelers should support refugees?
I am by no means a refugee myself, and won't pretend that I can understand what it's like. I do, however, understand the system in multiple Western countries. I worked with asylum seekers in the UK. I still volunteer at that organization. In my Master's degree one of my primary interests is occupational justice – specifically of marginalized groups and disaster relief. And I received a grant that enabled me to volunteer on the frontlines with Refugee Women's Center in the northern France refugee camps.
I am passionate about refugee rights, because when I started working with refugees, I didn't understand. I had as many misconceptions as the average person – and I wasn't clear on how refugees differed from immigrants. But now I understand, and I'm going to share my understanding with you.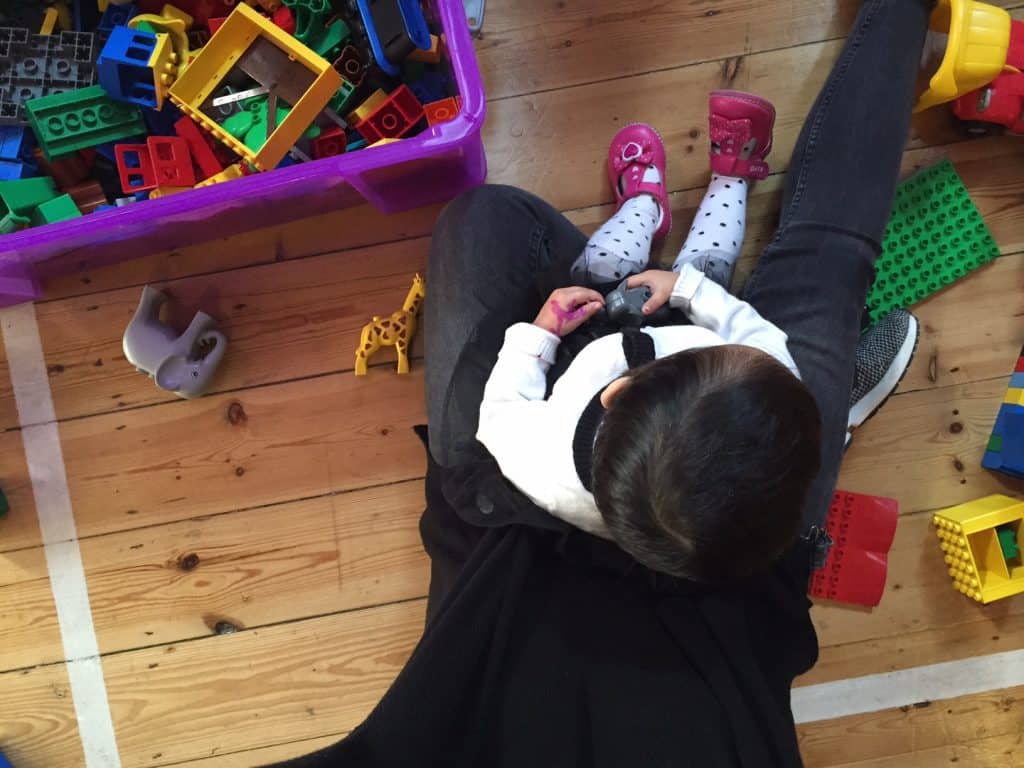 Know the definition of "refugee"
In my opinion, the key to understanding why people and especially travelers should support refugees, is understanding what a refugee is. The 1951 UN Convention Relating to the Status of Refugees defines refugees as:
"Any person who: owing to a well-founded fear of being persecuted for reasons of race, religion, nationality, membership of a particular social group, or political opinion, is outside the country of his nationality, and is unable to or, owing to such fear, is unwilling to avail himself of the protection of that country."
They are not coming for your jobs, for your healthcare, for your houses. They are coming because they will DIE at home. Refugees are NOT economic migrants or immigrants. Calling a refugee an immigrant is not only incorrect, but it is offensive because it denies the traumatic journey that they went through to reach their host country (not that being an immigrant is bad…as an expat I myself am an immigrant…separate convo my friends).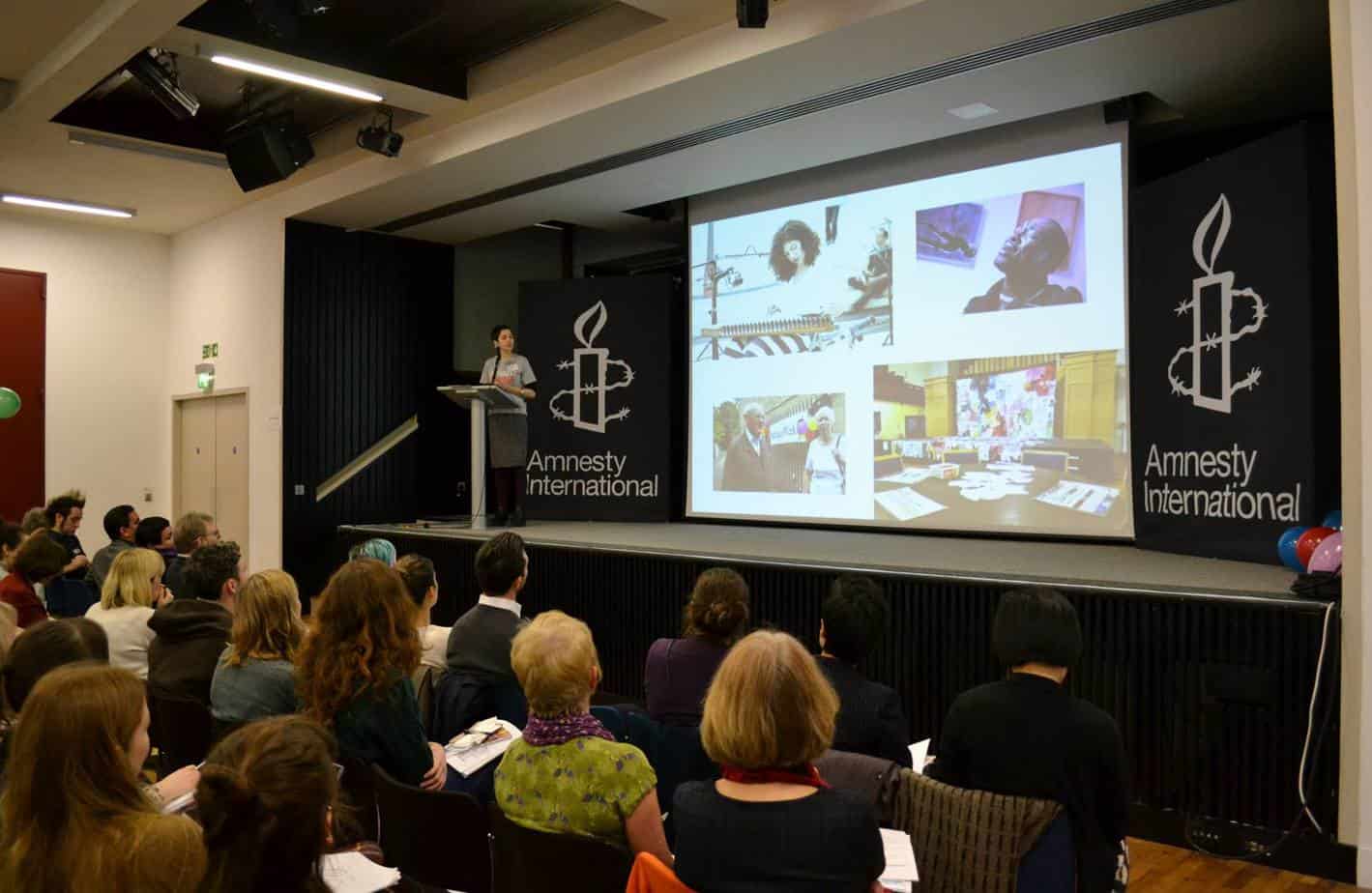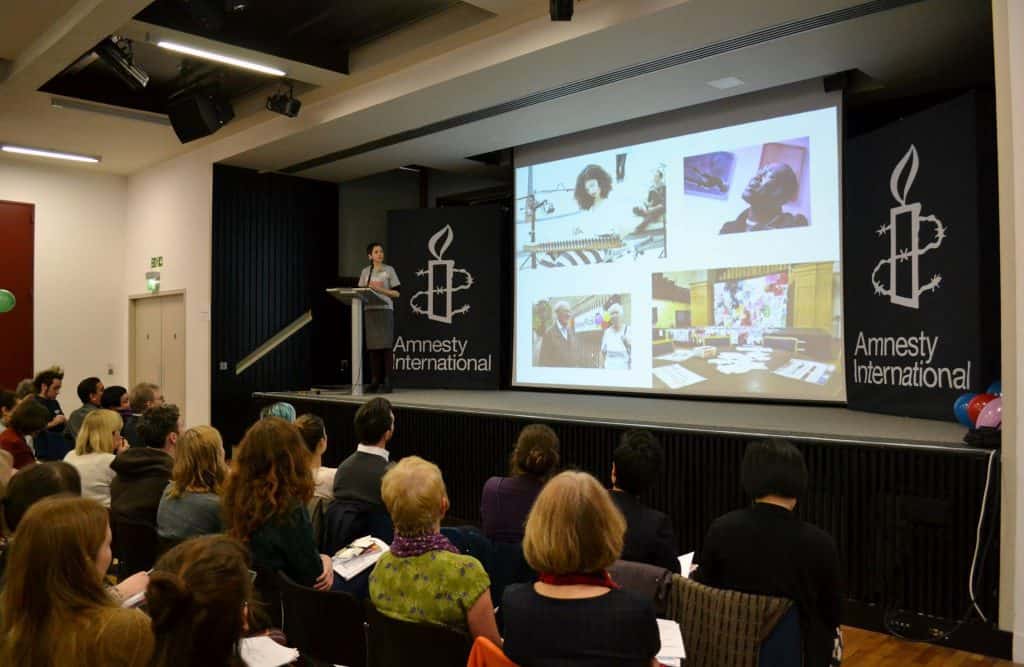 Educate.
Like I said, as travelers we already value other cultures. We value the experience of seeing other parts of the world, other ways of life. Not everyone has these opportunities, though. It can be very difficult to understand WHY we should support other cultures, other people in need, if we've never seen them. If we don't personally value them. So share your knowledge with your friends and family who either don't travel or don't understand. Hopefully I've helped you learn more about refugees – share this information and stop misconceptions!
When you hear someone referring to a refugee as an immigrant, correct them.
When you hear someone say we need to be "protected from refugees" remind them:
Refugee population in a city is not associated with increased crime. It is actually associated with communities becoming safer.
Refugees are more likely to be victims of crimes rather than perpetrators.
You have a .0003% chance of dying in an attack by a foreign born terrorist. (And refugees are just a teeeeeeny tiny percent of "foreign born")
In the US, you are more likely to be killed by a white man wielding a gun he legally bought than a refugee.
You've probably heard that Einstein was a refugee. But did you know that fish and chips, birth control, DONUTS, sriracha, and the flippin' internet were created by refugees?
When you hear someone say the US needs "more extreme vetting," ask them if they know what current vetting entails. They don't. Tell them:
If a refugee wants to resettle in the US, they must go to a US embassy in a different country, and wait there whilst their asylum application is processed (which will take years). If approved, they are flown to the US with other accepted asylum-seekers. Obviously there are issues with people illegally crossing the US southern border – but as for the countries Donald Trump is banning refugees from (mostly middle east and Africa), they would be in the former category. Meaning that by the time they actually reach the US, their applications are checked and rechecked. You can see the full process here. But what you will see is that 8 stages of the process occur OUTSIDE US territory, and by the first stage, already over 99% of the global refugee population would be ineligible. As such I believe that we already have very secure processes in place to monitor refugee admittance, particularly from Middle East and African countries.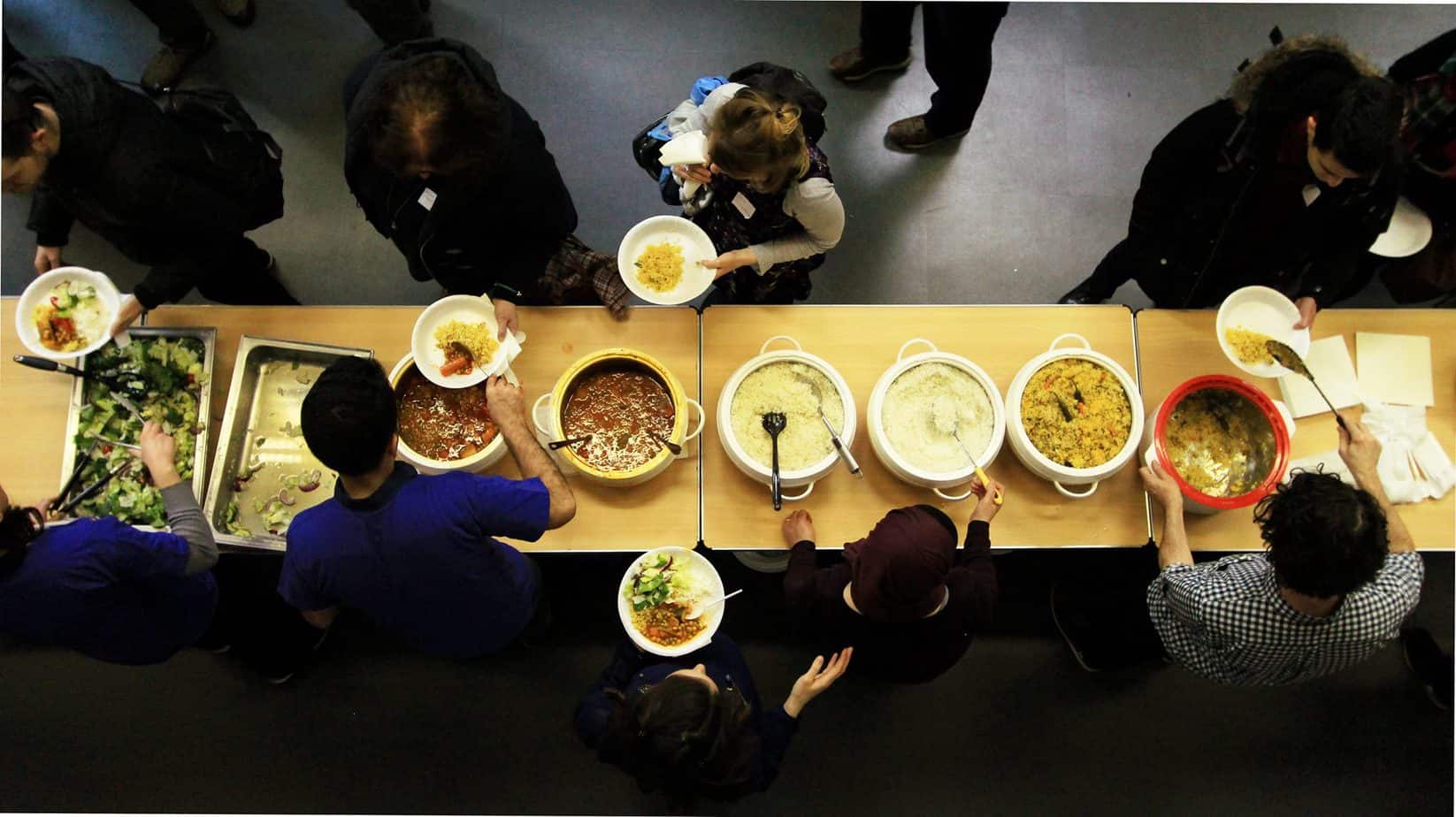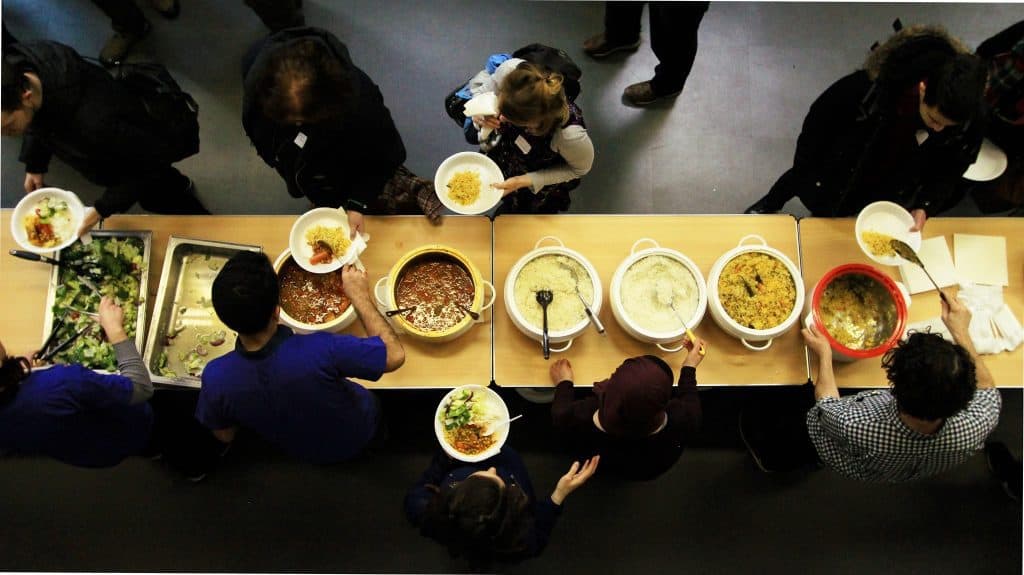 Volunteer.
Refugee camps especially are always looking for volunteers. It's not glamorous, but they need our help. If you already like traveling, this is a good opportunity to see a new part of the world. It also isn't your classic example of "voluntourism."
If you're not a permanent traveling nomad, I also recommend volunteering locally. A refugee's journey is far from over once they've reached the safety of a host country. I volunteer at a "cultural kitchen," and sometimes at a women's group, an employment center, and have taught yoga classes to asylum seeking women. It is genuinely so fun, meaningful, and inspiring to meet people from all over the world – I have a friend who was a biochemist in his home country, I play "pizza shop" with toddlers, I eat food that is way too spicy for my poor taste buds and get made fun of relentlessly, I've had free Arabic lessons, and at the same time I act as an ambassador for the US, a country that many refugees currently (understandably) feel ostracized from.
If one of your favorite things about traveling is experiencing new cultures, customs, and ways of life, then this could be your way of "traveling" at home. All while meeting amazing people and helping them integrate into your local community.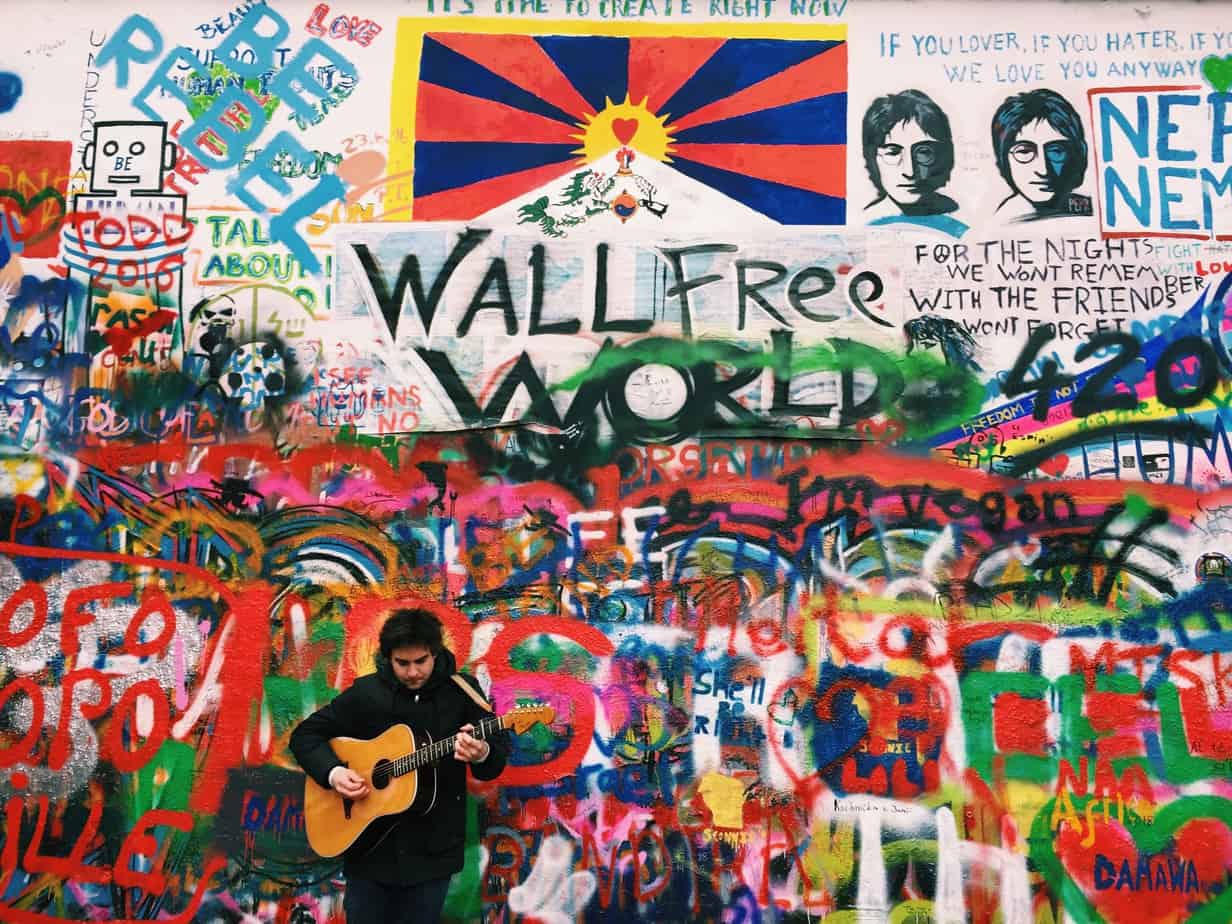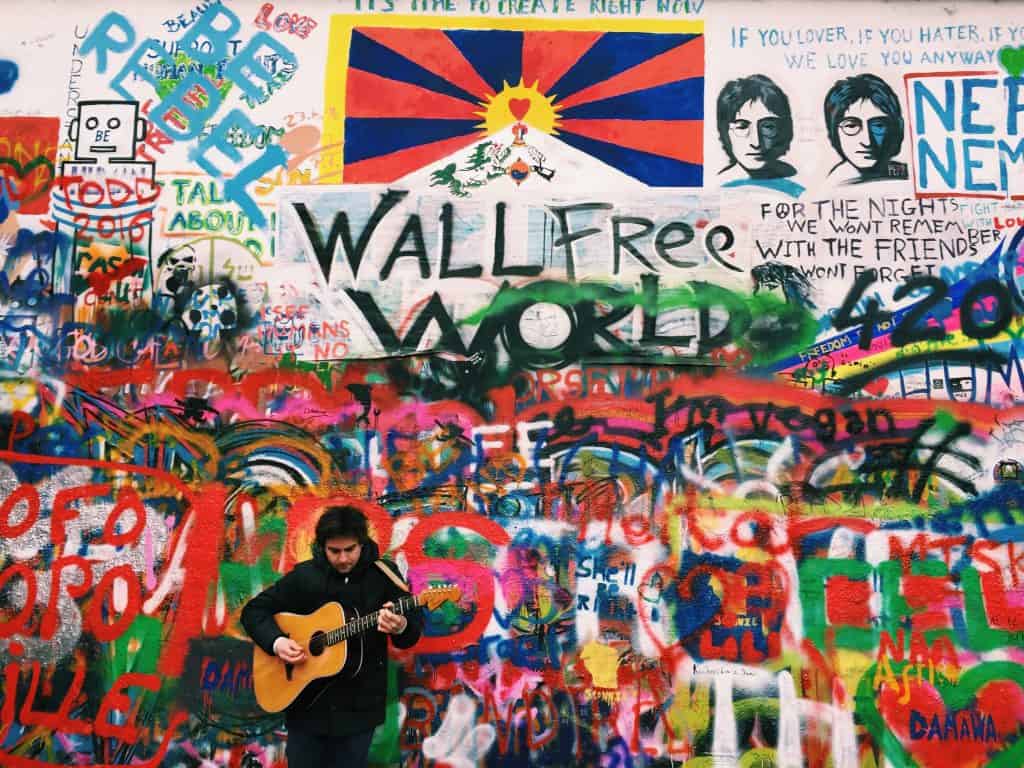 Be open minded.
As travelers you may have stayed in a sketchy 45 mixed-bed hostel room, become bezzos with your rando airplane seat mate during turbulence, generally been forced into situations where you had to be open minded to someone else's way of living and seeing the world. That skill is why travelers have a role in supporting refugees. It is important to be open minded both to the refugees that you meet, but also the people that you defend refugee rights to.
People are scared. We are constantly fed this notion that refugee = terrorist = immigrant = Mr./Ms. Steal Yo Job. And so, to an extent, it is understandable that these conflations have infiltrated the general public's opinions. And furthermore, to be completely blunt, the history of humanity has showed us that people find it a lot easier to blame people who don't look like them.
But here's the truth: no opinion has ever been changed by righteous yelling or telling someone that their *fundamental* beliefs are just plain wrong. I may be preaching to the choir here on le blog, due to the whole confirmation bias epidemic of modern media, but out in the Real World, you are bound to happen upon someone who doesn't share your opinion. So be open minded to their views, listen to their fears, maybe you will learn something or at least gain insight to somebody else's perception of the world, and then… educate. You cannot expect someone to be open minded to your beliefs if you do not offer the same respect in return.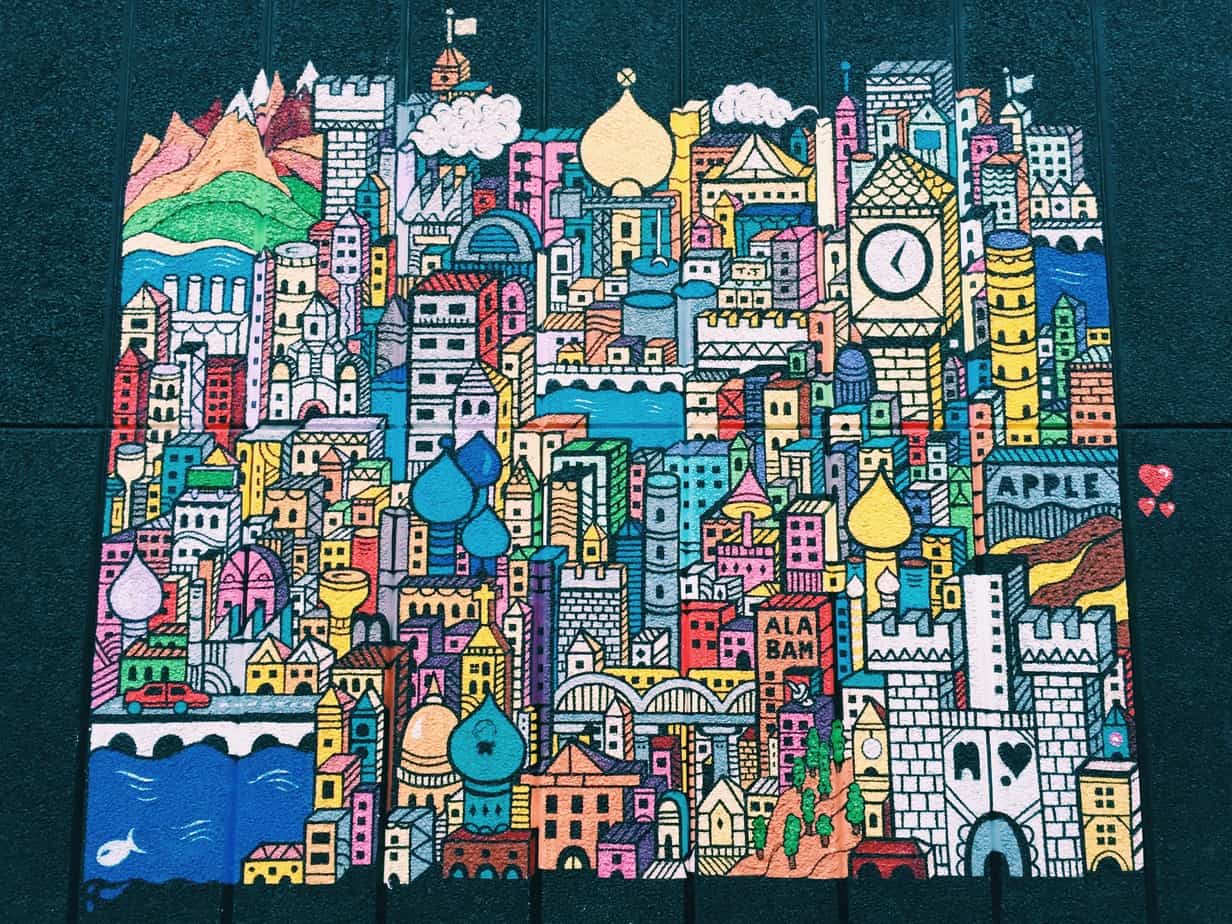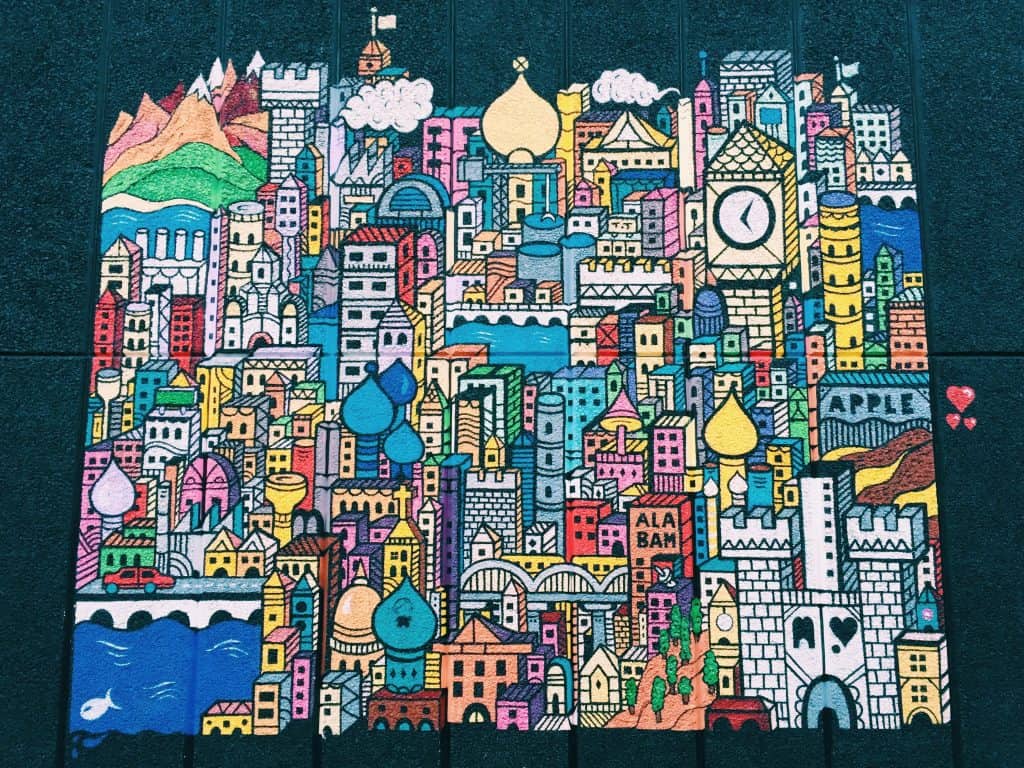 Hopefully you've learned a little bit about refugees from this post, particularly why travelers should support refugees. We are a unique group of people with special insights to the world. We cannot understand the journey a refugee may have gone through, but our experience of other cultures puts us in a position to empathize, maybe more so than someone who has no interest outside their own backyard.
If you enjoyed this post, would you like to see more? Any specific topics of interest (maybe where or how to volunteer)? I would like to get a series started but I want to write about things y'all are interested in. Please let me know in the comments!
Sarah xx
Pin it for later…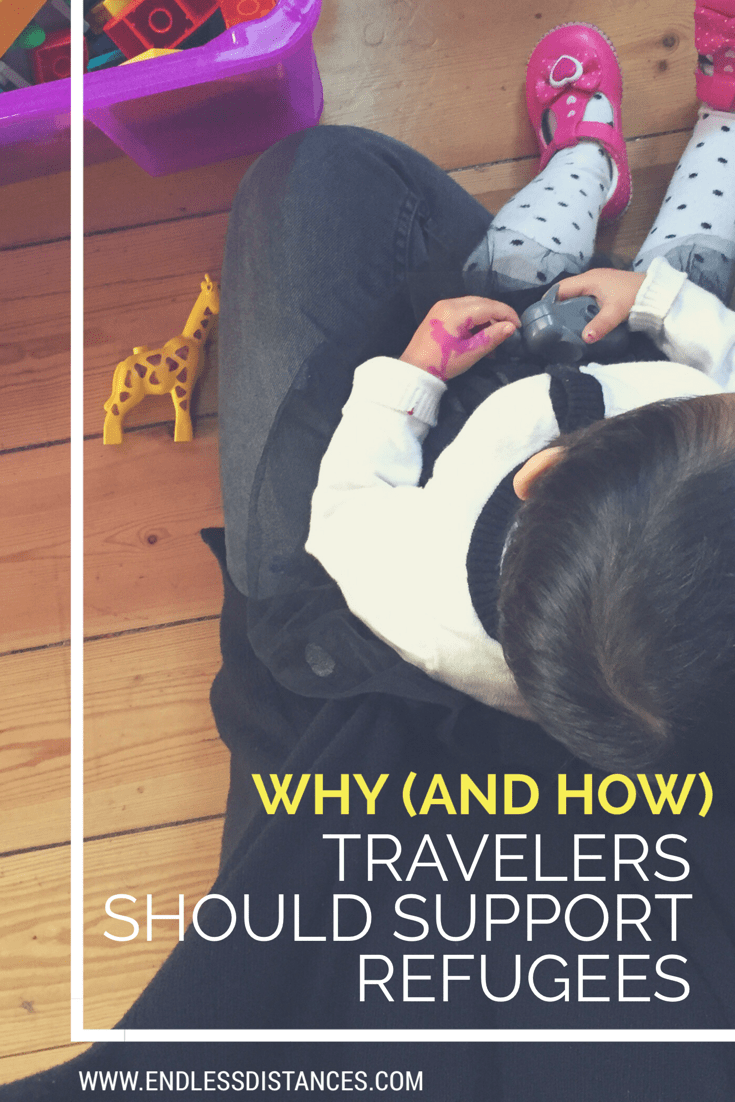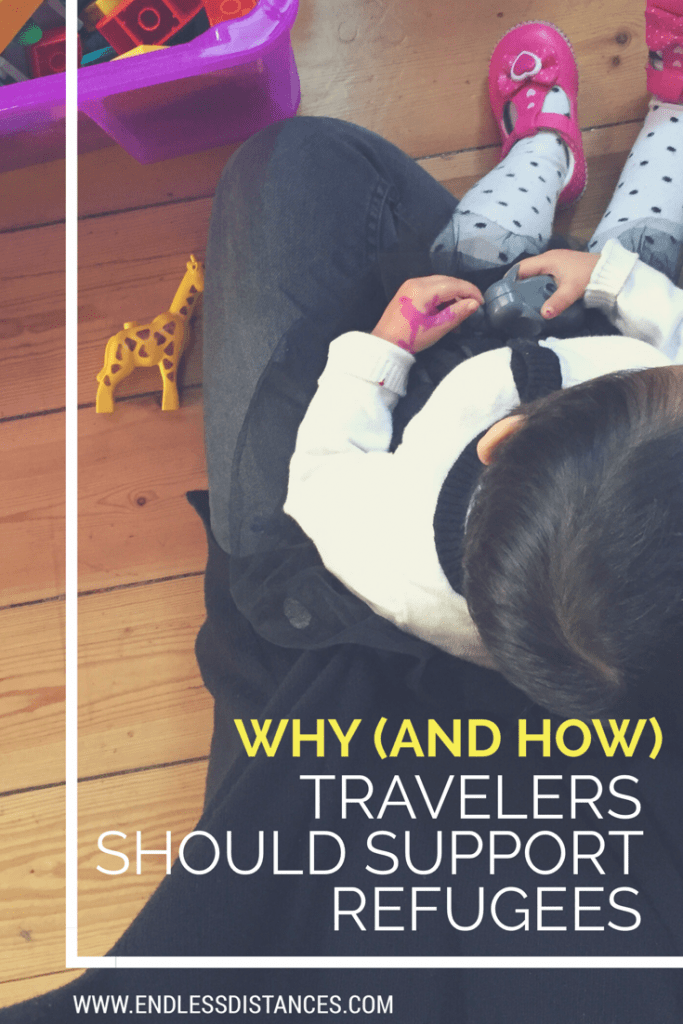 Shop the fundraiser for Refugee Women's Centre here:


All profits directly to Refugee Women's Centre!