If you've been following my instagram, you'll see that life lately has been cozy, pink, and full of gluten free bagels: I have Ecomama Hotel Amsterdam to thank for that! With my spike in traveling recently, and also some reflections after working in the refugee camps, I've decided to honestly invest in making more ethical, sustainable, and socially responsible decisions with my money when I travel. (You'll even see that I've added a new category in my blog menu: Ethical Travel). Whereas I previously looked for a low price/high design ratio in travel accommodation, I'm now adding sustainability into the mix.Well, Ecomama Hotel Amsterdam makes it pretty easy! Super low price, instagram worthy design that kept me chilling in the hostel for hours, and it's eco-friendly and socially conscious. Oh, and like I mentioned, it all comes with coffee and gluten free bagels for breakfast 😉 Was this place designed for me?!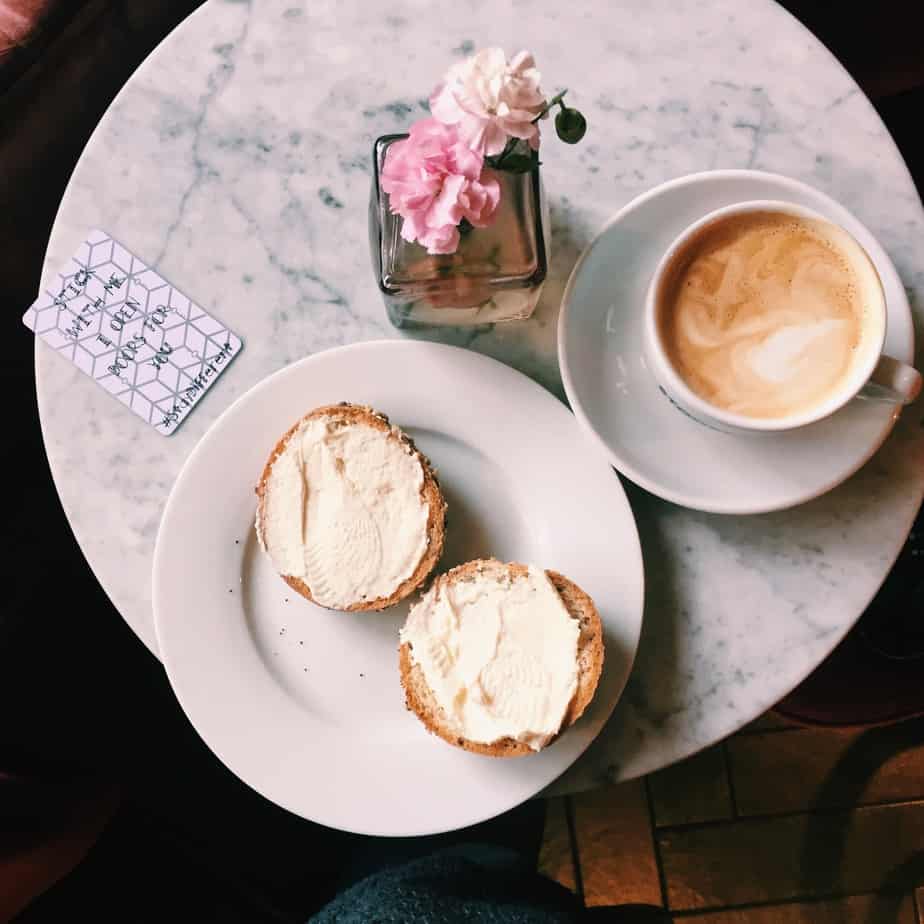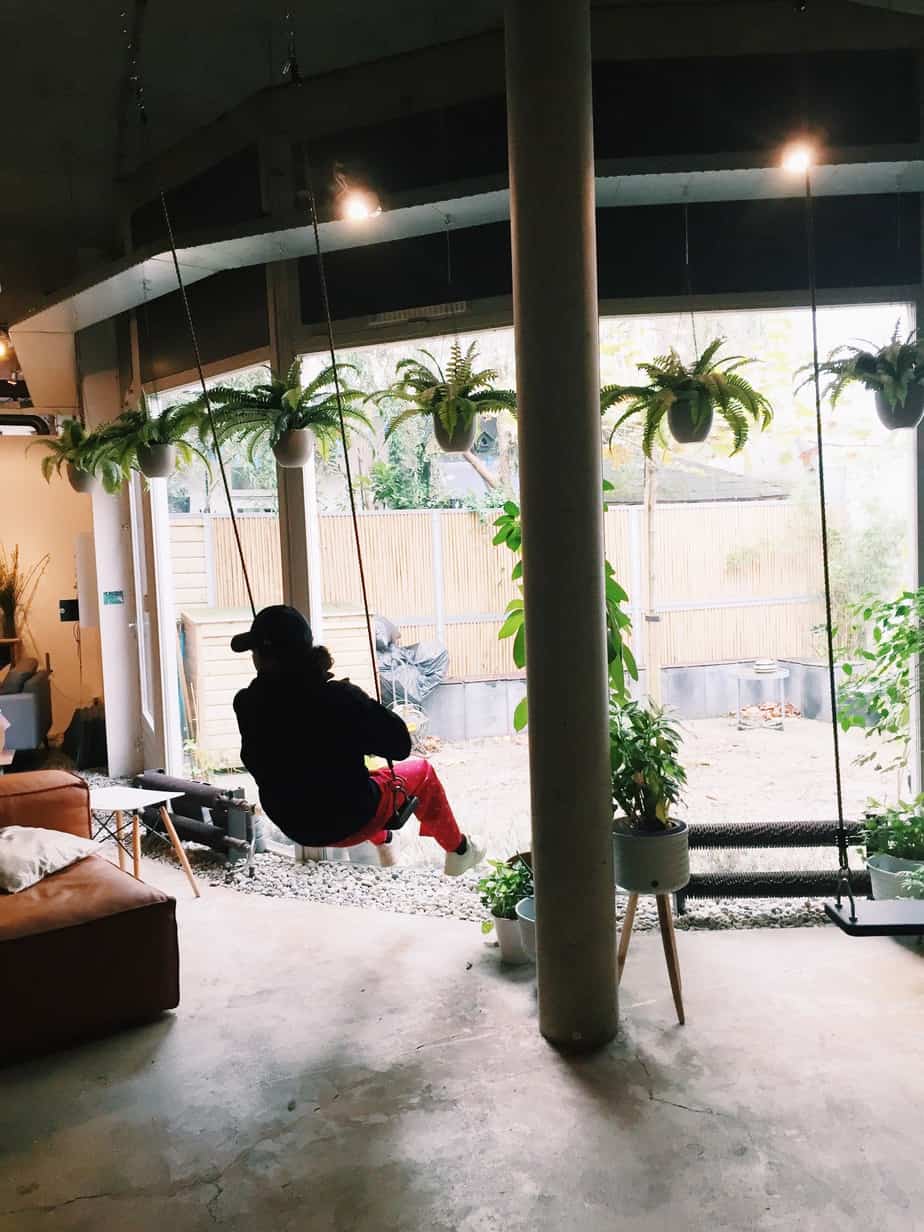 The Concept: Green, Quirky Conscious Living
Ecomama Hotel Amsterdam is the sister of Cocomama Hostel – probably the most well-known boutique hostel in Amsterdam. Although it's called a "hotel" it straddles the line between hotel and hostel. You can choose between many different room types, from luxury private rooms, to "cabin" rooms, to the "el cheapo" dorm. It's in a prime location on a quiet street, with the pinkest and most instagram-extra cafe at its entrance.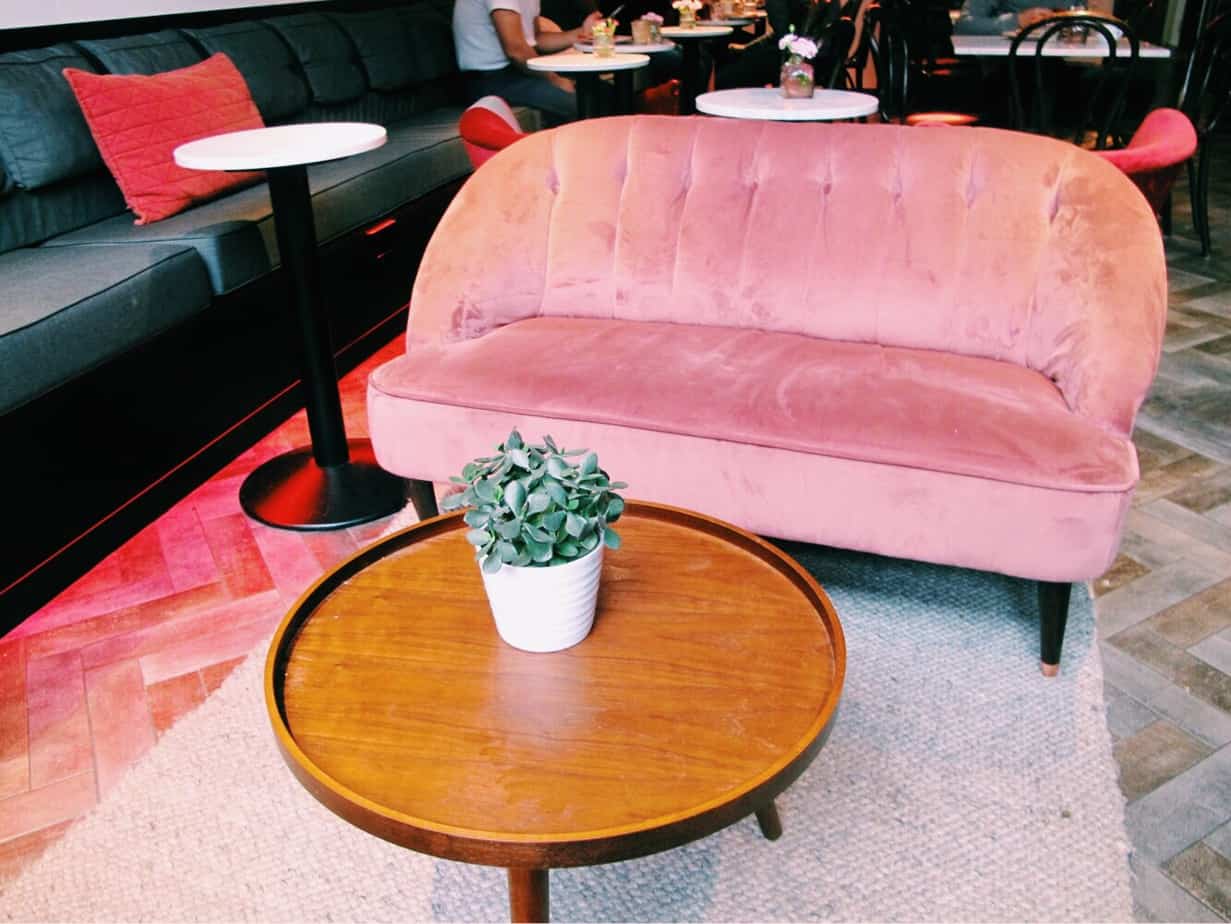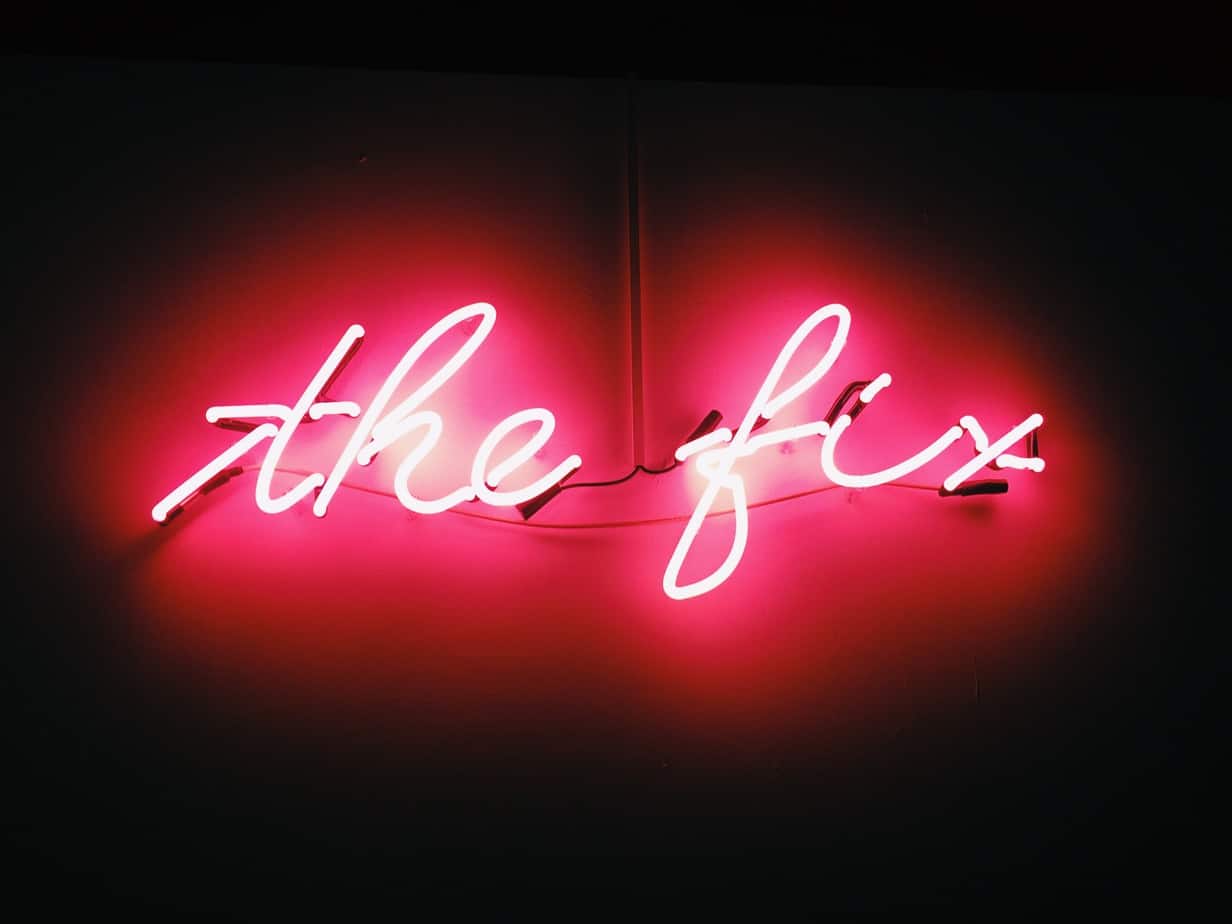 However, what makes Ecomama Hotel Amsterdam special is that it goes above and beyond to make conscious decisions. These decisions span from water-saving systems, to fair trade and recycled vintage interior decor, to natural stone heating, to a €1 donation per guest to Ninos de Guatemala – a Dutch-Guatemalan organization that supports quality education for underprivileged children. Even though "eco" implies a purely environmental stance on sustainability, Ecomama Hotel Amsterdam actually encompasses all aspects of sustainability.
The Atmosphere: #StayDifferent
#StayDifferent is the tagline of Ecomama Hotel Amsterdam…and it is pretty obvious once you enter the door that this is a different place to stay. Let's start with the indoor swings, or the wide open kitchen, the wall of bikes and communal wooden table, or, hello, the giant indoor teepee.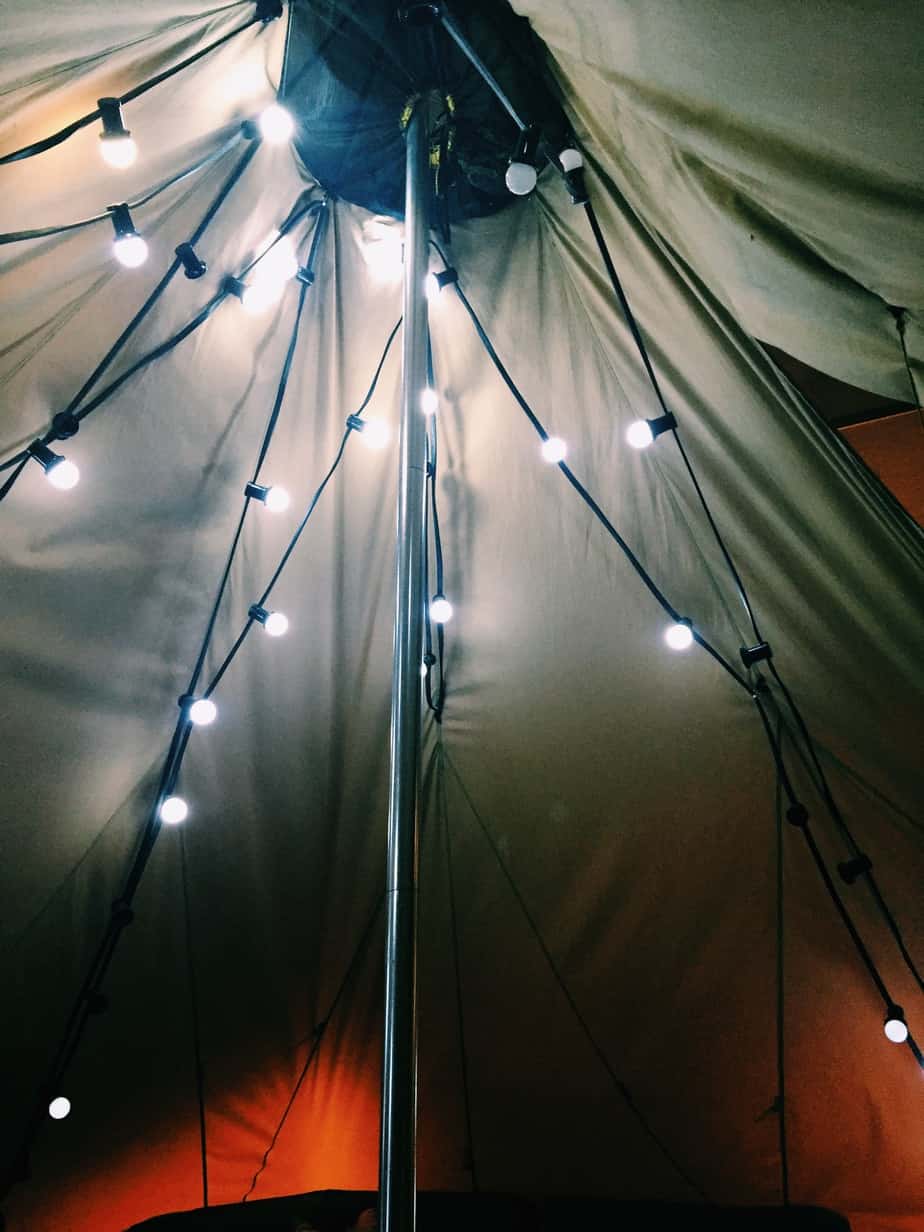 I would not describe this as a party hostel. Although I was there on weekdays, I can't imagine it gets that rowdy on the weekends. It was quiet, but people positioned themselves in the teepee or at the communal table with their laptops or takeaway meals. There are also tours every night such as the Red Lights District or an Alternative Pub Crawl. I was not looking to be in an overwhelmingly social or party-heavy environment, so I really enjoyed the casual, friendly, and calm atmosphere at Ecomama Hotel Amsterdam.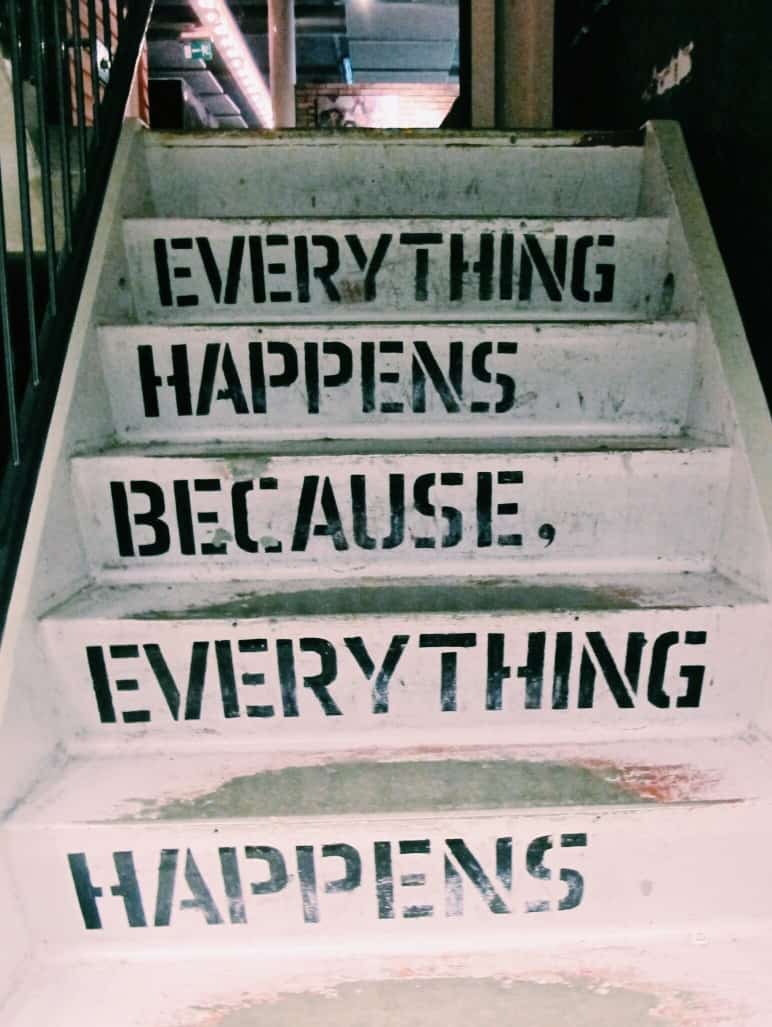 My Cozy and Sustainable Stay
I would describe my solo traveling style as "persistent." I basically just walk across entire cities, seeing and eating everything in my path despite all obstacles. However during my stay in Amsterdam I was faced with equally persistent… rain. It rained the entire time I was in Amsterdam. Luckily Ecomama Hotel Amsterdam couldn't have been a more perfect escape from the rain. I always feel this vague sense of guilt when I stay in at hotels instead of enjoying the city I traveled all that way to explore, but any guilt quickly faded away at Ecomama.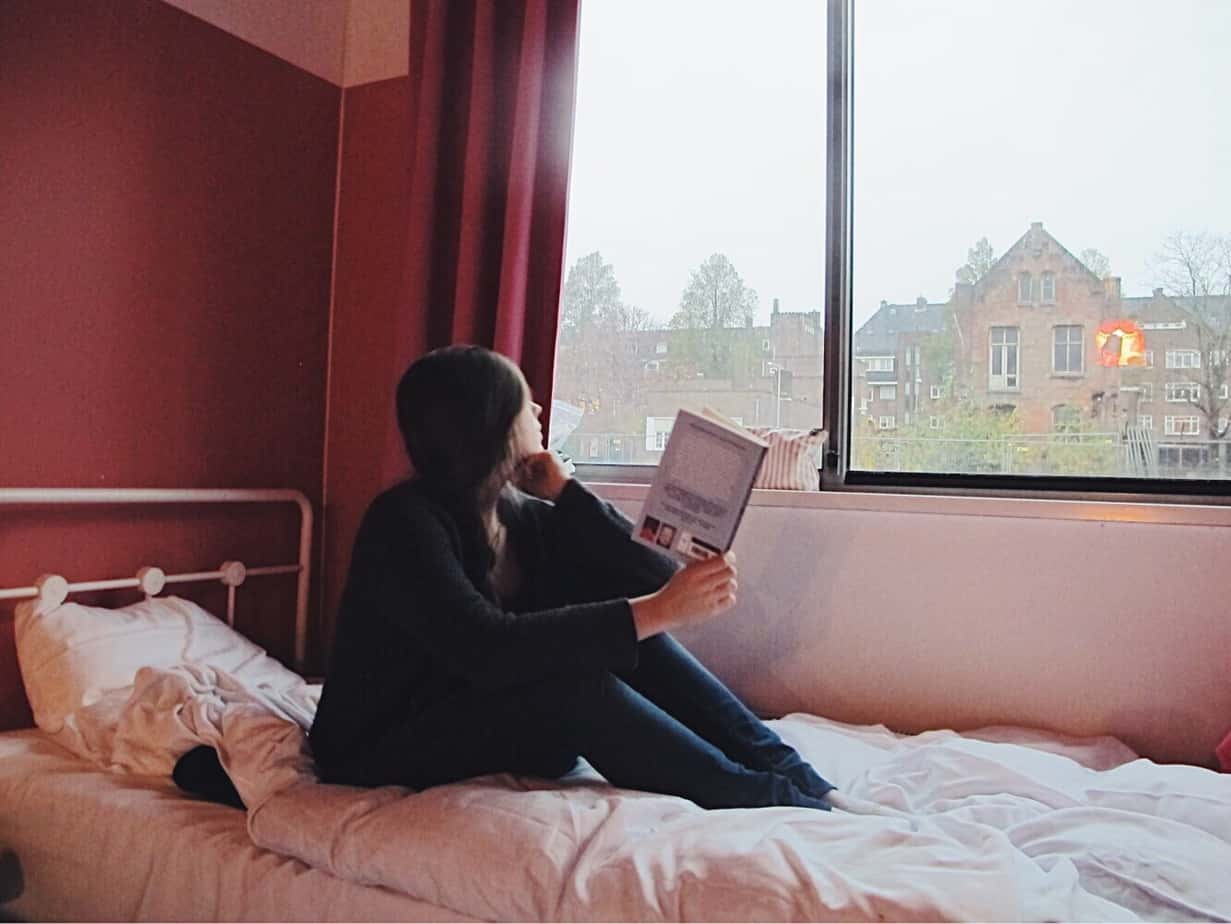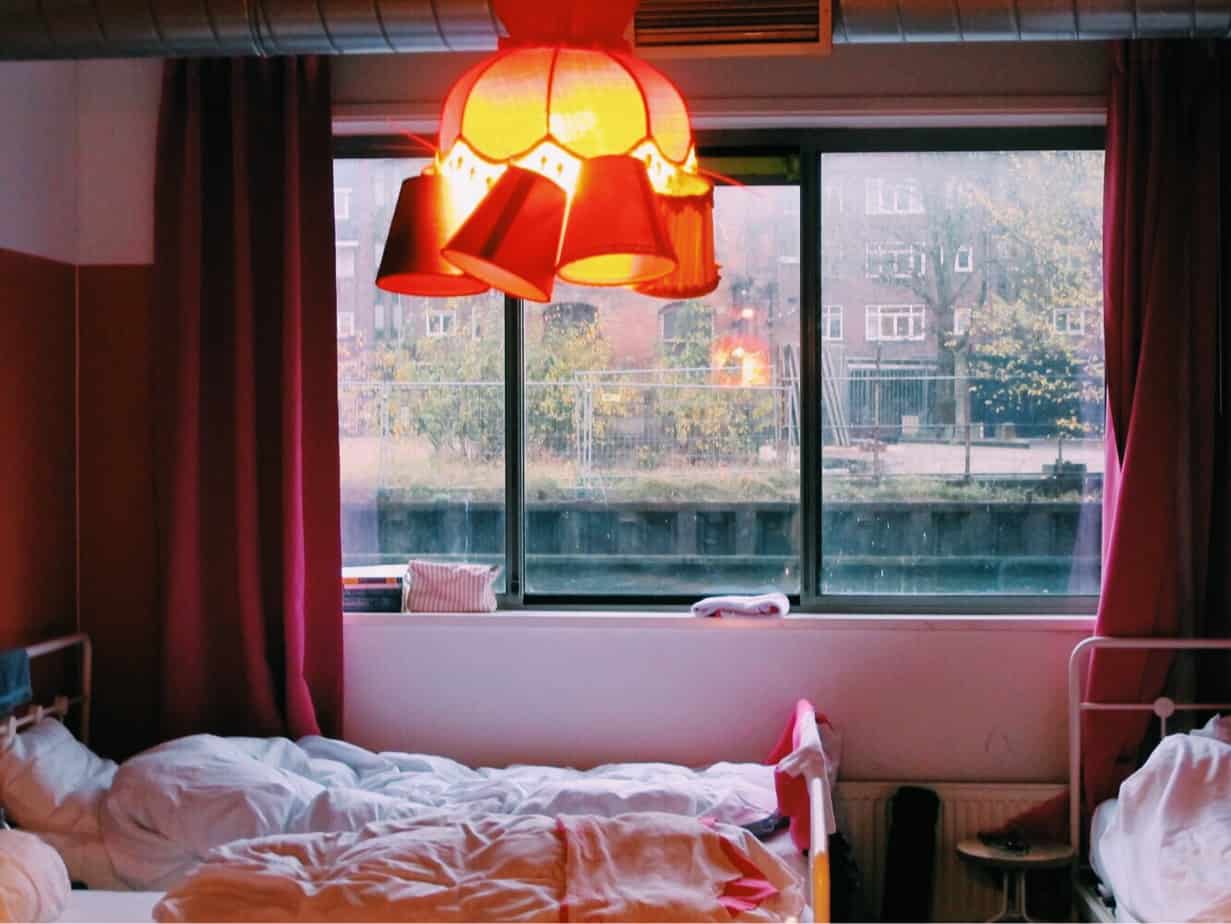 Each morning I drew out my time with cappuccino and bagel, listening to my audiobook of the Diary of Anne Frank. In the afternoons as my feet grew sore and the sun sank, I returned to the hotel and laid out in the teepee, sipping on green tea and working on my laptop. I made dinner in the open kitchen and ate at the long communal table with a glass of wine. I chatted with my roommates – the most fascinating people who were also solo female travellers. And each night I laid down in my pink, cozy bed overlooking the glittering canal.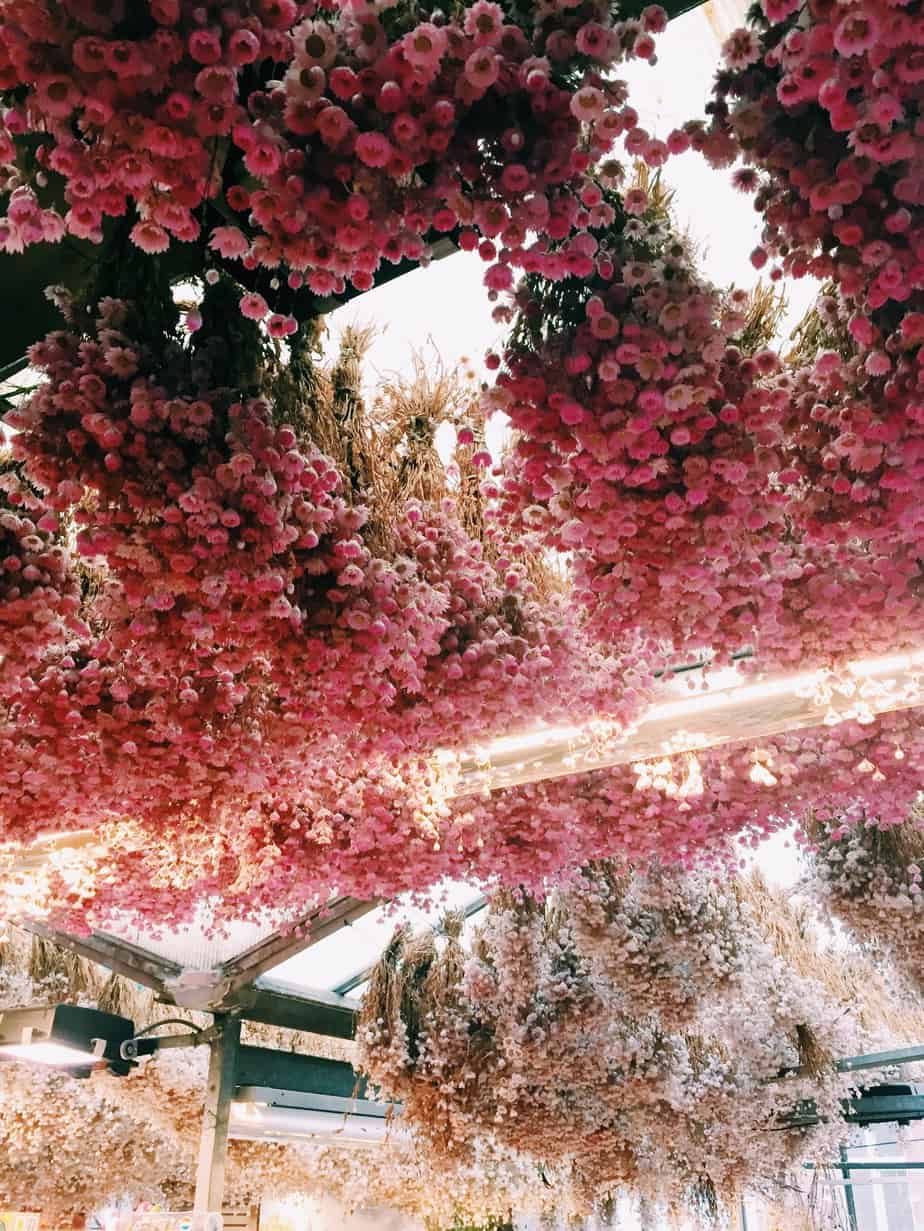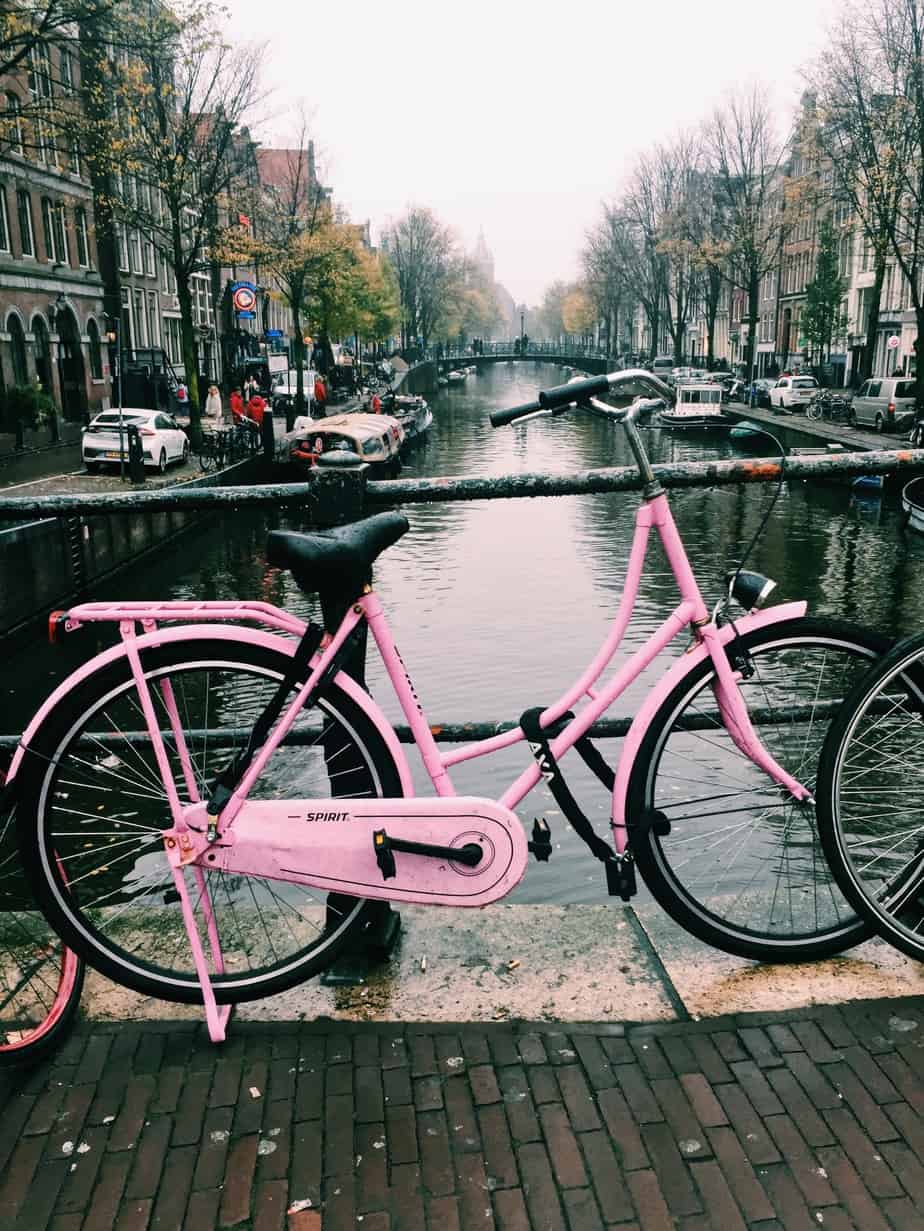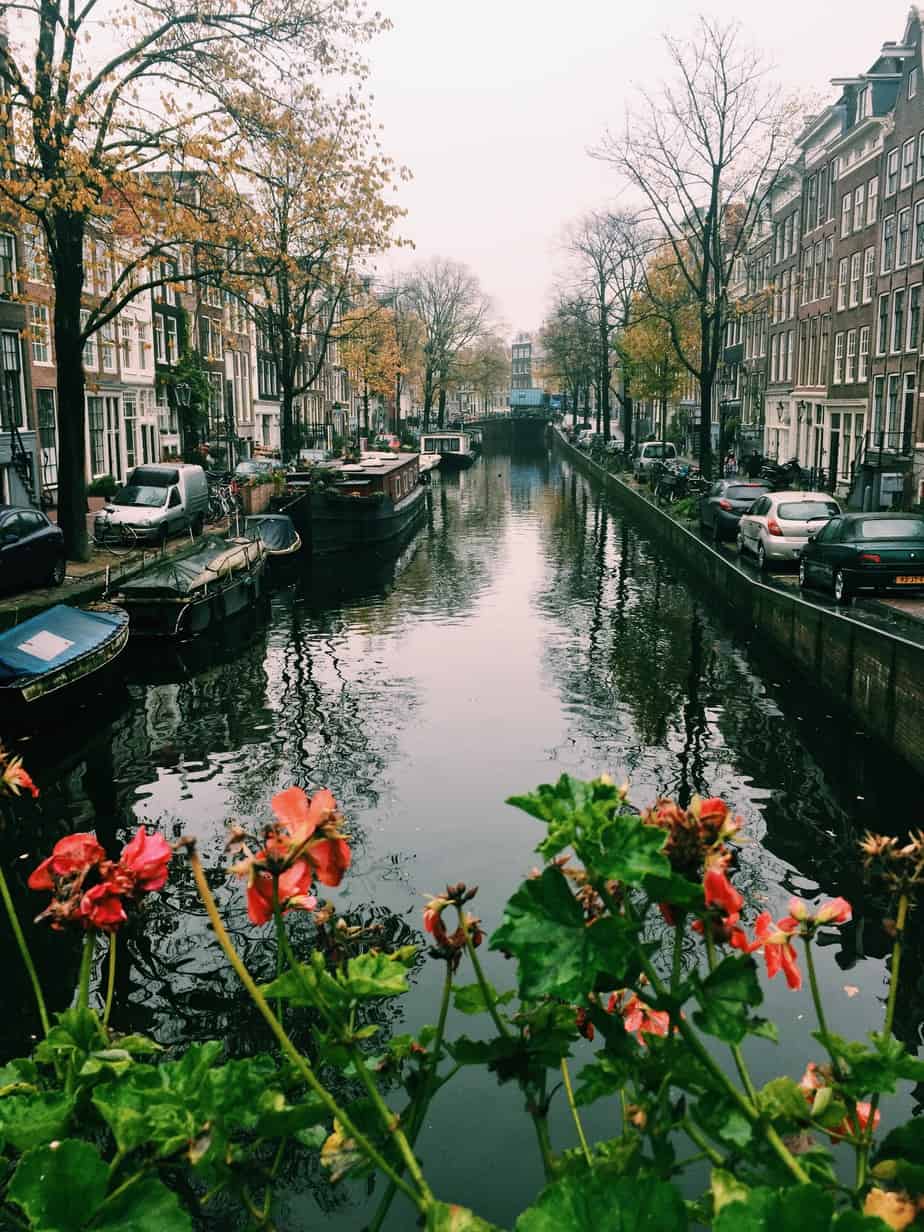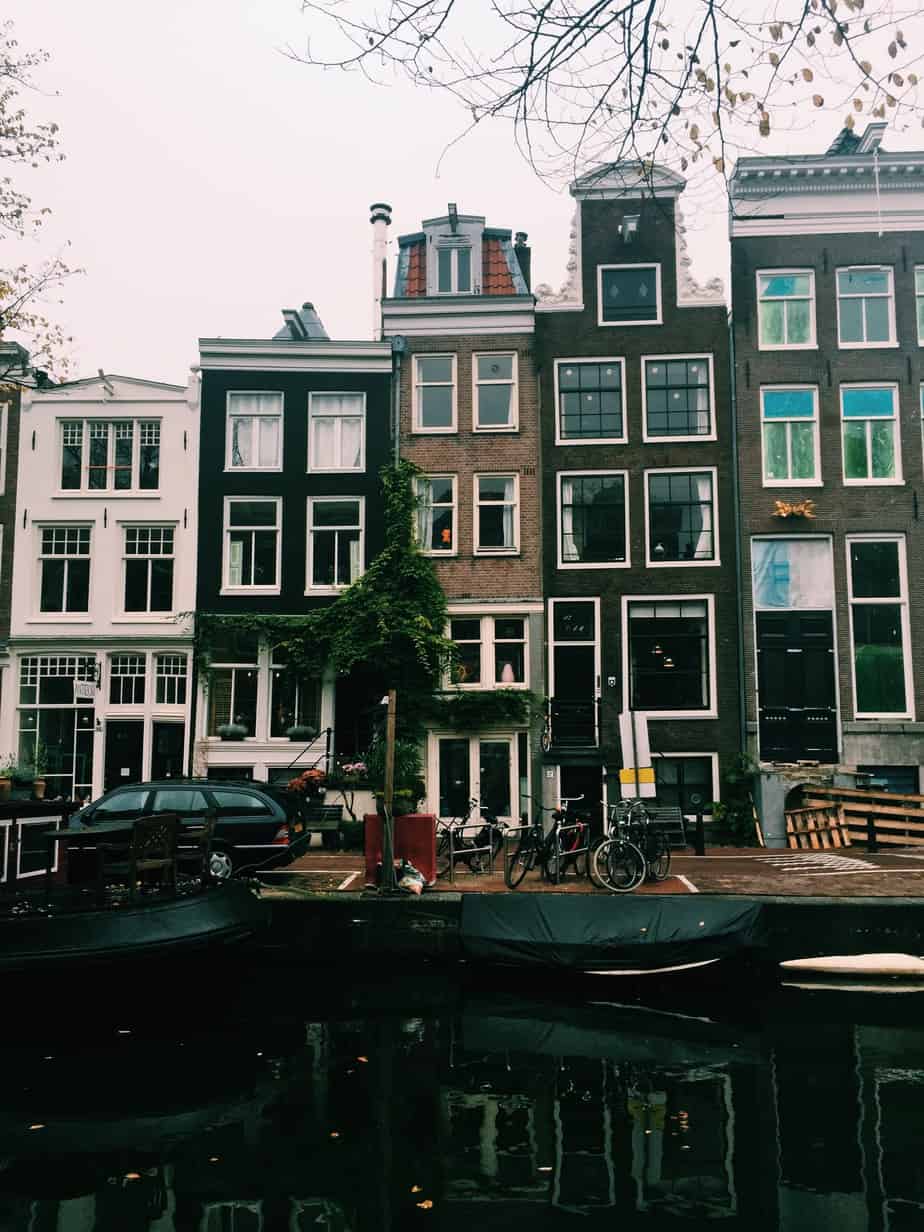 Although my stay at Ecomama was sponsored, I reached out to them because I knew this was my perfect partner in accommodation… so I do highly recommend it, and thank you Anika and Ecomama for hosting me!
The Details
Location: Ecomama Hotel, Valkenburgerstraat 124, 1011 NA Amsterdam, The Netherlands
Price: €24-€109 per night depending on what room you choose. I stayed in the all-girls dorm which was mid-range at €37/night. Compared to other Amsterdam hotels, this is extremely competitive, even for the most expensive rooms!
The Small Print: Ecomama Hotel Amsterdam is in an old building where you can hear the pipes running. Bring ear plugs if this will bother you. If you choose a dorm room, there is one big, open shared bathroom for both men and women. I found the shower stalls quite spacious and private, though. To preserve water, the showers run for short intervals so you have to keep pressing the button to make the water flow…if you find this too annoying to be worth it, don't stay at an eco hotel 😉
To check availability and current prices you can book here.
Sarah xx
Pin it for later…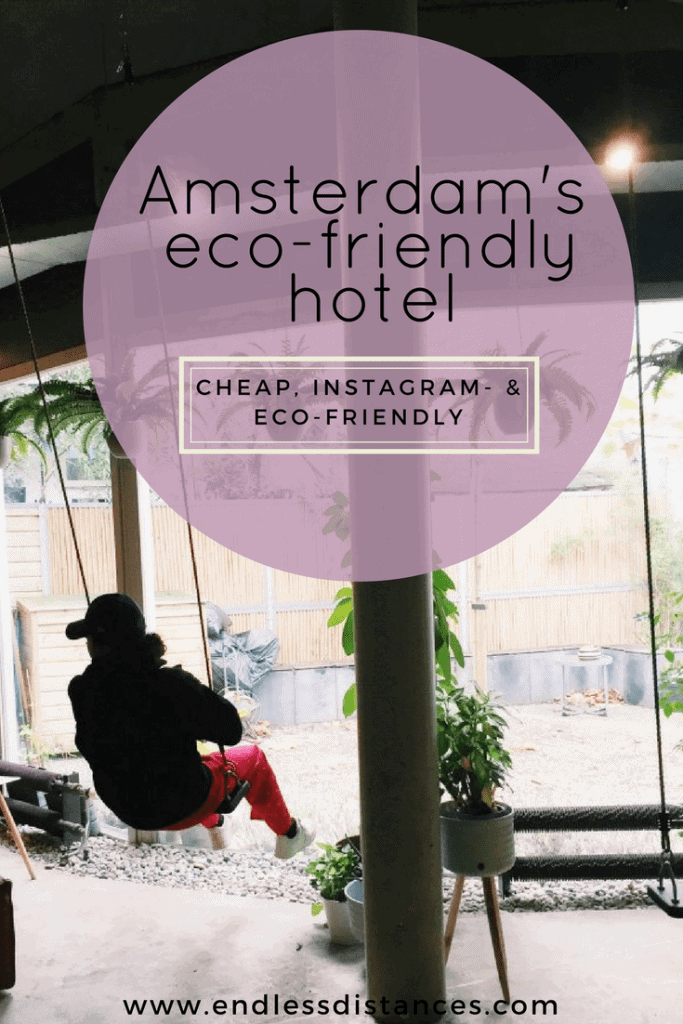 **I received a media rate at Ecomama Hotel Amsterdam in exchange for an honest review. As always, all opinions are my own.
**I am linking up with Lauren of Lauren on Location, Van of Snow in Tromso, Isabel of The Sunny Side of This, and Marcella of What a Wonderful World for Wanderful Wednesday.