If it can fit in a stocking, it can fit in a carry on! That's why stocking stuffers are the ideal gifts for travel lovers.
Chances are, if your loved one is a travel lover like me, they don't want big, bulky, or expensive items for Christmas. Personally I prefer to spend my time (and money) up in the air, seeing the world, and material possessions just drag me down. I think this is a pretty common quality among those of us with wanderlust! Check out these stocking stuffers for travelers as you're shopping this year.
I've hand picked some of my favorite products, ranging from handmade Etsy items to easily purchased Amazon gadgets. Each one is useful and unique.
The Best Travel T-Shirt: Organic Basics Review
The Best International Wifi Hotspot for Travel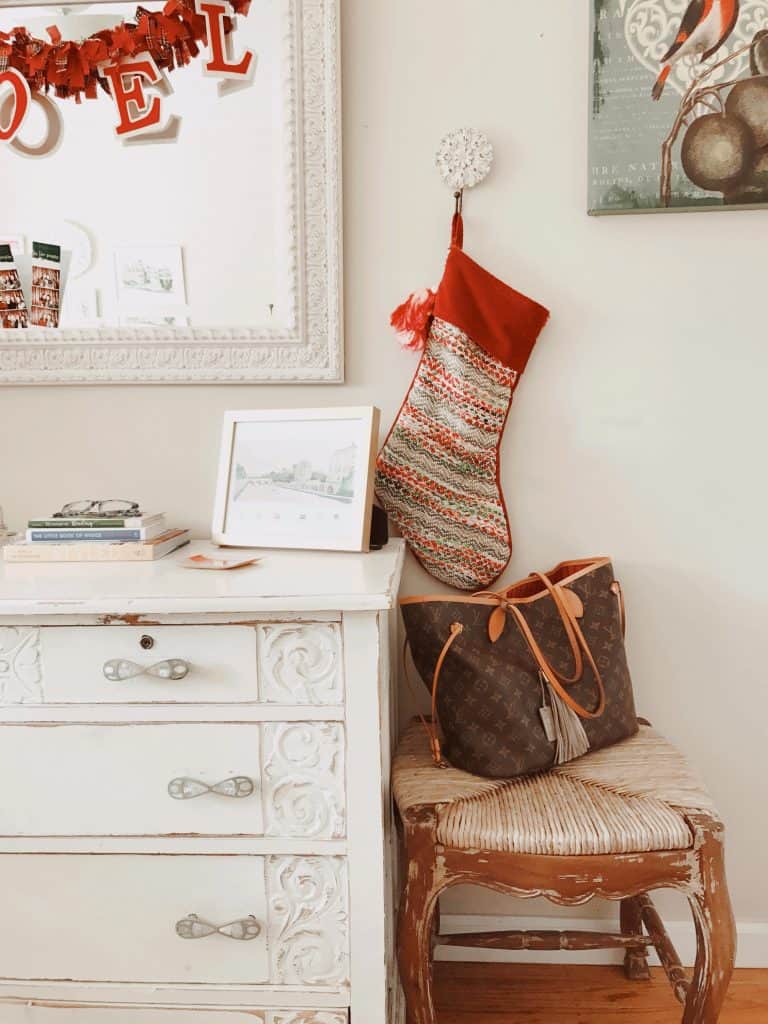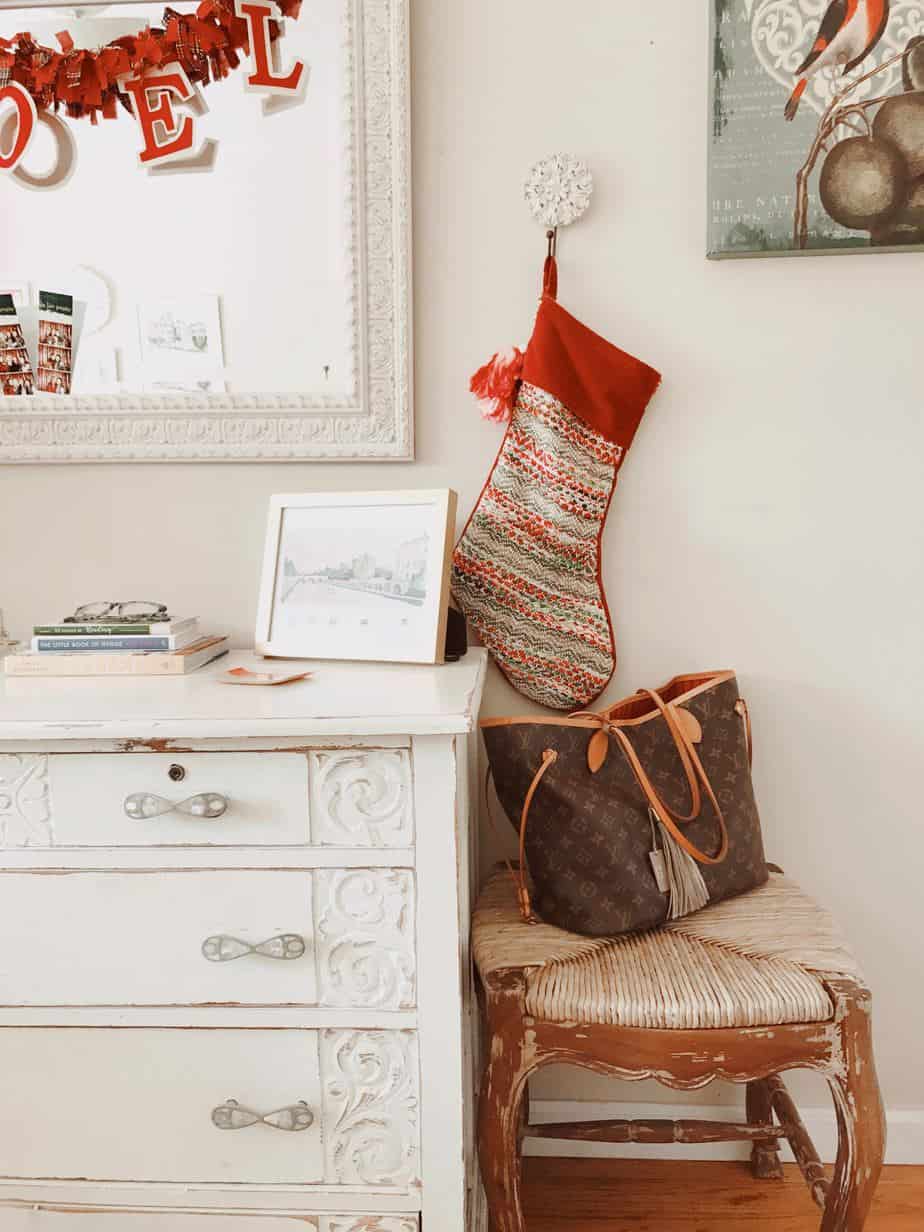 What makes a great stocking stuffer for a traveler?
First of all, what makes a good stocking stuffer in general? Here are the qualities I try to look for:
Small in size. Can fit in the palm of your hand, and more importantly be stuffed down a stocking!
Not super expensive.
Shows thought and creativity.
Useful: Not a trinket for the sake of being a trinket, but something that will actually come in handy.
Bonus: Complements a gift they are receiving under the tree. Think of it like a "clue" to get them guessing…
And if we're adding travel in the mix, that will help you zone in on the thought and creativity category. If you're reading this post, chances are you're on the right track. You're already thinking of what your giftee loves and enjoys ("giftee" can be a thing now, right?)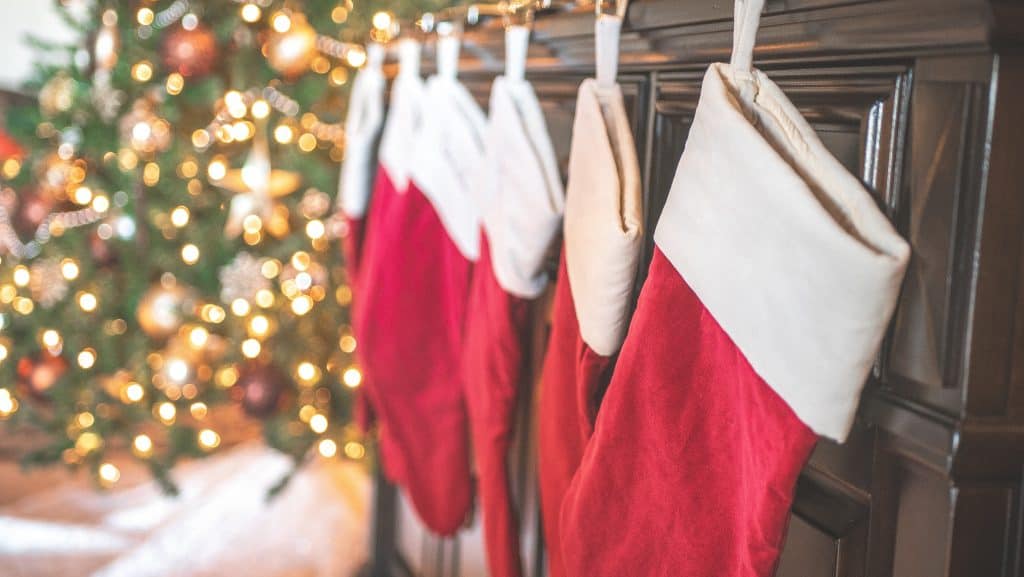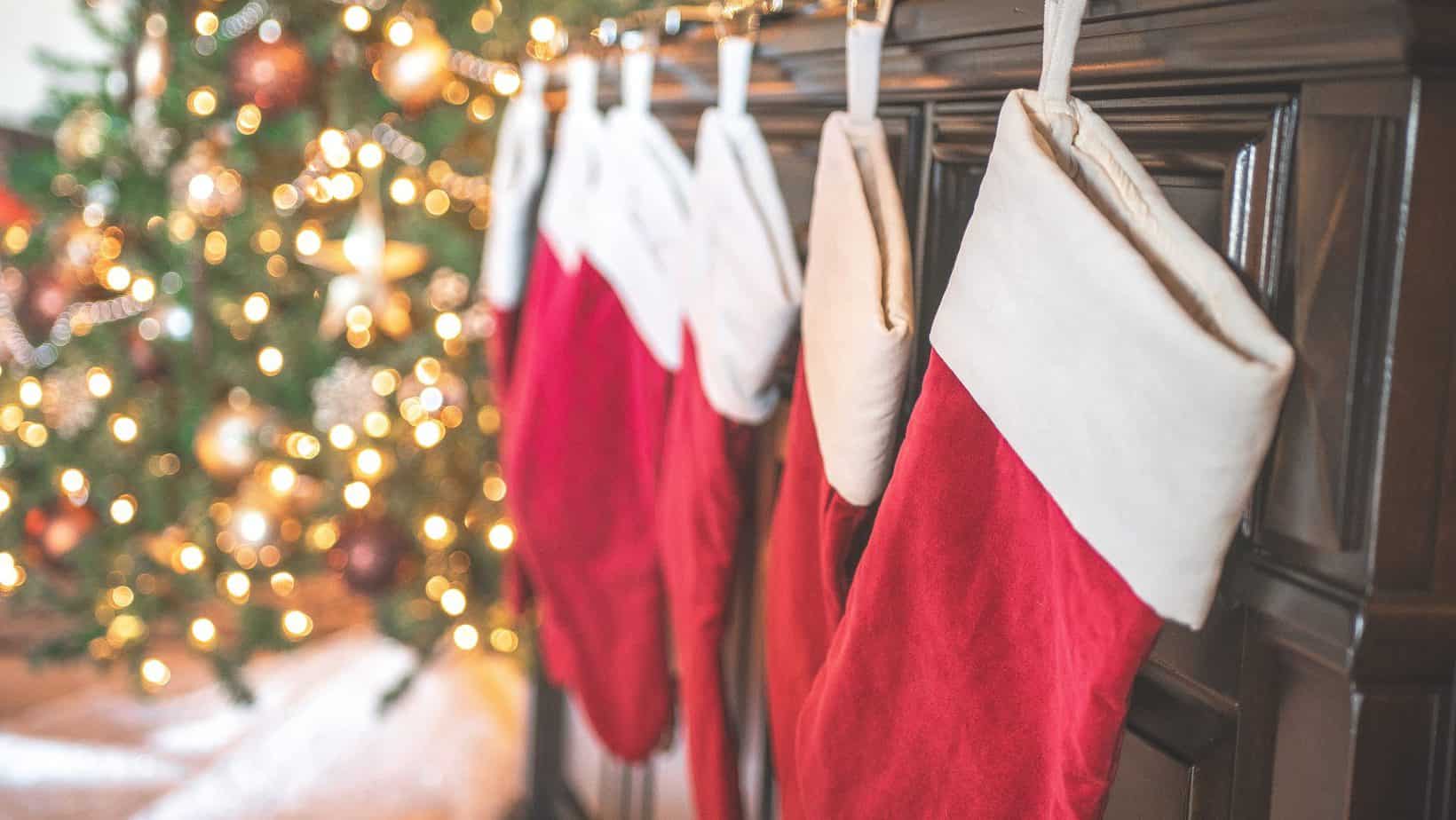 The best stocking stuffers for travelers
1. Anker power bank
I literally do not travel without a power bank! I have a couple, but I particularly love my Anker power bank because it is high quality and holds so much power. I have this power bank. I used it when I trekked to Everest Base Camp and did not need to recharge it once in 11 days! It's the perfect pick for more serious travelers.
If you want a more affordable option from Anker then go with this one, which holds less charge but is a bit slimmer so easier to pack!
2. TEP Travel Wifi
TEP Travel Wifi makes an incredible stocking stuffer for anyone with plans to travel abroad. I have a full review of TEP here, sharing my experience using it for internet access in Canada, India, and Sri Lanka. This is the priciest stocking stuffer on this list but would make for the most appreciated gift!
RELATED | TEP Travel Wifi Review: The Best International Hotspot for Travel
This little essential oils kit from Etsy is designed exactly for travelers, to help you sleep on that red eye flight or overnight bus. The kit comes with scent blends such as lavender, grapefruit, rosewood, peppermint, and lemon balm. There is even a mini pillow spray!
4. Zero waste travel kit
This zero waste travel kit is so fun – the perfect gift for someone looking to reduce their environmental impact during travel. The kit comes complete with bamboo toothbrushes, a shampoo bar, bamboo cutlery set, and a wooden comb. The set comes in 100% recyclable and plastic free packaging, to boot.
5. Silk eye mask
Eye masks have a reputation for being a bit… "extra" shall we say. But I am here in defense of eye masks! They are so, so, so useful, especially to travelers. Most people have trouble sleeping if there is a lot of light. Sleeping on planes is out then, as the lights are constantly turning on and off for dinner, snack, drink, or trash services. The same thing is true of trying to sleep on trains, buses, communal hostel rooms, etc. Planes do sometimes give out eye masks, but they are very poor quality and not that effective.
I bought this silk eye mask last year and never looked back. It is comfortable, eco friendly, and light blocking. I wish I'd bought one years ago. The perfect gift for the travel (and sleep) lover in your life.
6. Recycled Wool Beanie
This recycled wool beanie by Organic Basics comes in multiple colors. I have big love for Organic Basics, a sustainable clothing company. This beanie will fit in a stocking, and it's perfect for travelers heading to chillier locations this winter.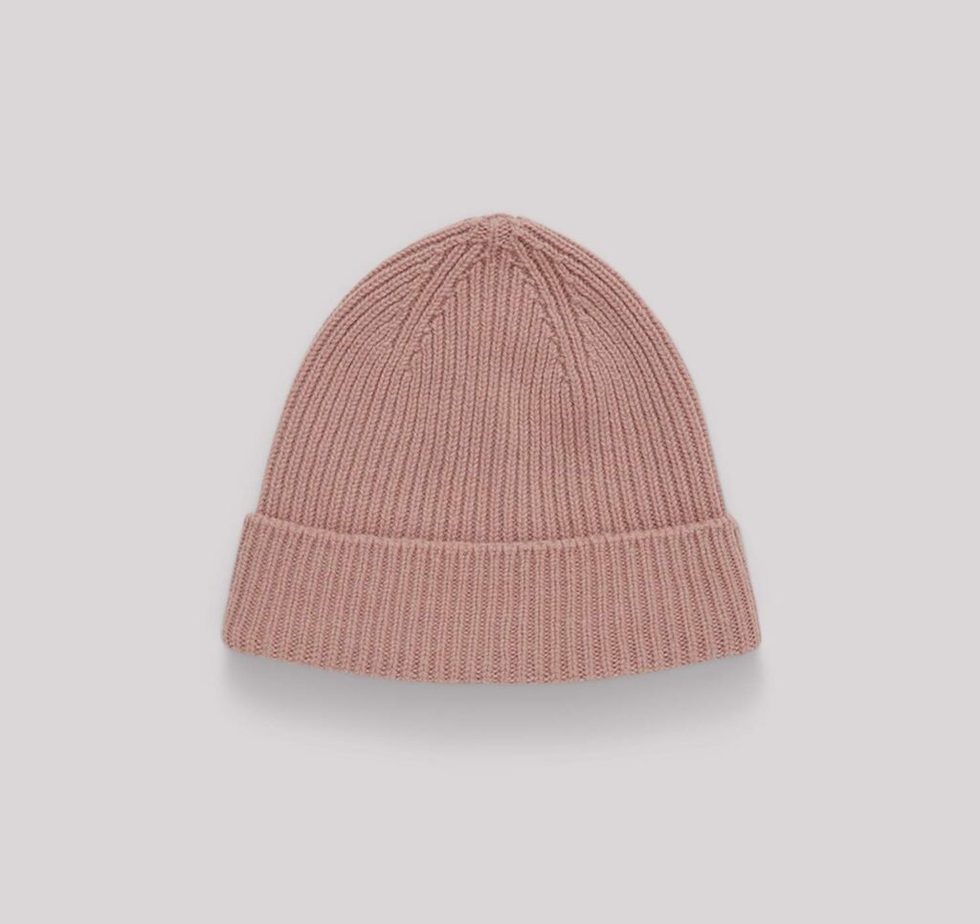 7. Instax Polaroid Film
This is another one that always ends up in my own stocking on Christmas Day… and for good reason! I love traveling with my instax camera, but of course I need to restock film now and then. Instax film is cheap to purchase on Amazon or elsewhere online, and easily fits in a stocking.
There are so many fun types of Instax film out there nowadays. Try one of these:
This could also be a great gift idea for someone if you plan on gifting them an actual Instax camera under the Christmas tree (think of the stocking as a wee hint). Here are some of my recommended Instax cameras:
RELATED | 7 Best Polaroid Cameras for Travelers
8. International Travel Adaptor
The ultimate practical stocking stuffer for a traveler! If your person doesn't already have an international adaptor… pop one in their stocking, pronto. This little thing can be adjusted to fit a variety of plug types, meaning they can travel to multiple countries all with one adaptor!
9. Encircled's Renew Scrunchie
Encircled is another one of my favorite clothing companies that designs ethically made, sustainable products… particularly with travelers in mind! For a stocking stuffer, their Renew Scrunchie is the perfect fit. It's made from leftover fabrics to reduce waste. And with 11 colors and patterns to pick from, it's super cute!
10. Encircled's Organic Cotton Face Mask
Another must have from Encircled this year is their organic cotton face mask. Traveling involves plenty of face masks these days. Here's a face mask that is actually comfortable to wear on a long-haul flight (and the perfect size to fit in a stocking!).
11. Kindle gift card
I absolutely love traveling with my Kindle. Even if you're a dedicated paperback book lover, the benefits of traveling with a Kindle are undeniable. I recommend popping a Kindle gift card in their stocking.
If they don't actually own a Kindle yet… well, this is a perfect "hint" for what might lie under the tree! My recommended Kindle is the Kindle Paperwhite – I personally use this one and it is now waterproof and has twice the storage!
12. Personalized travel jewelry box
This chic jewelry box from Etsy would definitely fit in a stocking, and would be ideal for keeping earrings, bracelets and more organized during a trip. I like this jewelry box in particular because it can be personalized with a monogram or name, and it has a separate sheet for stud earrings.
13. Keychain compass
The basic rule is if it can fit on a keychain, it can fit in a stocking. But don't just get them any random keychain – get a useful one!
Nothing is more useful than this keychain – it not only has a compass, but a carabiner and thermometer as well! This is the perfect stocking stuffer for travelers who like to hike. Even if they're not into hiking, a compass is always an important thing for travelers to have, in my opinion.
14. Homesick travel-themed mini candles
I absolutely adore the concept behind Homesick's candle line… each candle's scent is designed to remind you of a certain place. As travelers, we are always homesick for somewhere – whether it's actually the place we were raised, or a country or city we have memories in.
Pop one of Homesick's mini candles in your loved one's stocking. They're the perfect size, at 1.5 oz, and there are plenty of options: Florida, Northern California, New York City, United Kingdom, and more!
15. Yeti 10oz Rambler Mug
Granted, this one is going to bulk up your stocking… but trust me, it's worth it! Yeti makes the best travel mugs – they keep liquids hot or cold for 8 hours. Plus, the magnetic lid closure means no spills (my favorite part).
This 10oz Rambler mug is perfect for a cup or coffee or tea, and will fit in a stocking with a bit of encouragement.
16. Personalized RFID Luggage Tag and Passport Holder
Looking for a classic stocking stuffer for a travel lover? LUGGAGE TAGS. There are so many places you can purchase a luggage tag, but I love this handmade and personalized option on Etsy. You can order it with their initials to make it that much more special. It comes with a matching RFID passport cover, to keep your information safe from hackers.
17. Carry on cocktail kit
They might not need a carry on sized cocktail kit… but they definitely want a carry on sized cocktail kit!
These little kits are so adorable, and what's more, they're TSA approved! I love this one because it comes with a moscow mule and a margarita kit…it makes four drinks total and is perfect for return flights.
18. Deluxe dry shampoo
Let's face it… most travelers are going to use dry shampoo sooner or later. I like to use this deluxe, natural dry shampoo. Maybe it's a mental thing, but I prefer to feel like I'm indulging in something nice rather than delaying the grunge for yet another day.
19. Earbuds cord cable manager
A lot of people have traded in earbuds with cords for cordless airpods. However travelers still have a major need for traditional earbuds: watching movies on planes! To be honest, I also generally just prefer my old fashioned earbuds… apart from the fact that I always get the cords tangled in my bag.
Enter this super cute earbud cord cable manager. It is ideal for keeping cables knot-free. It's also the perfect stocking stuffer as it's small, cute, and very thoughtful.
20. Guppy Friend Washing bag
This Guppy Friend washing bag is fab for sustainable and eco-conscious travelers… as we should all strive to be! This reusable bag is designed to hold synthetic materials in the washing machine. It collects micro plastics and prevents them from entering our water system.
21. TSA-Approved Locks
These TSA-approved padlocks are an amazing stocking stuffer for people who enjoy hosteling. They're perfect for securing belongings in shared accommodation, or even for locking a checked suitcase. I have two myself and always take them traveling!
22. Go Toobs
These Go Toobs are the current darling of the travel world and make an ideal stocking stuffer due to their size. They are the perfect size for packing liquids (think: shampoo, conditioner, body wash) in a carry on, and are well known for being spill-proof and durable.
23. Ornaments from your travels
And finally, one of the most thoughtful stocking stuffers out there… an ornament from your actual travels! It's kind of a thing with travelers, but we love to decorate our Christmas trees (and refrigerators… and houses… and lives…) with mementos from our travels. So next time you go on a trip, with or without your loved one, buy a little Christmas present to surprise them in their stocking!
RELATED | 25 Best Amazon Travel Accessories You Didn't Know You Needed!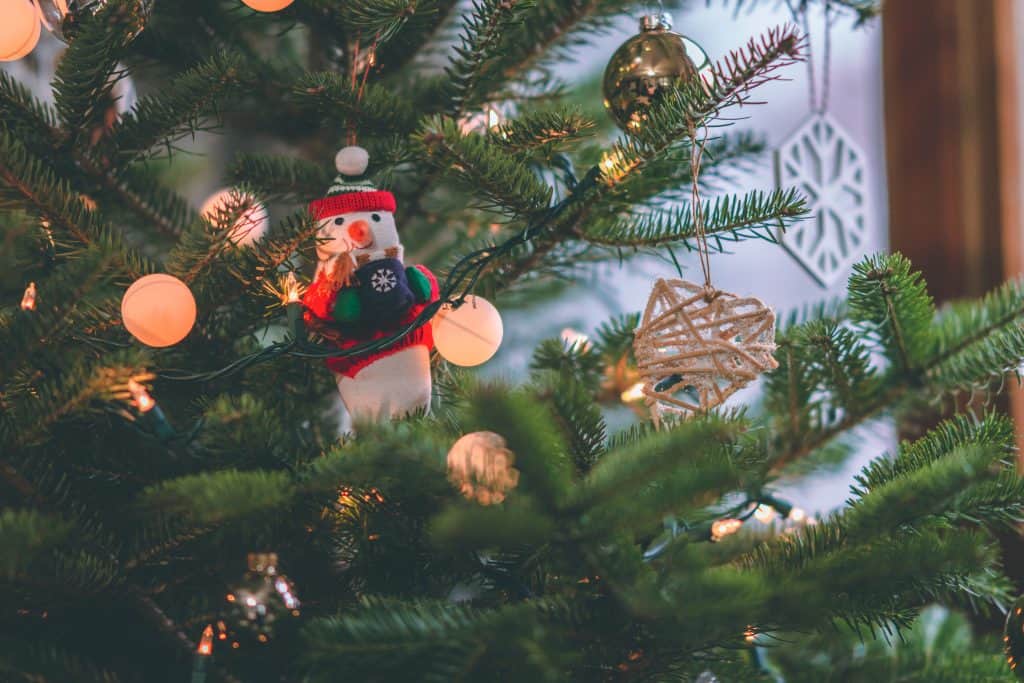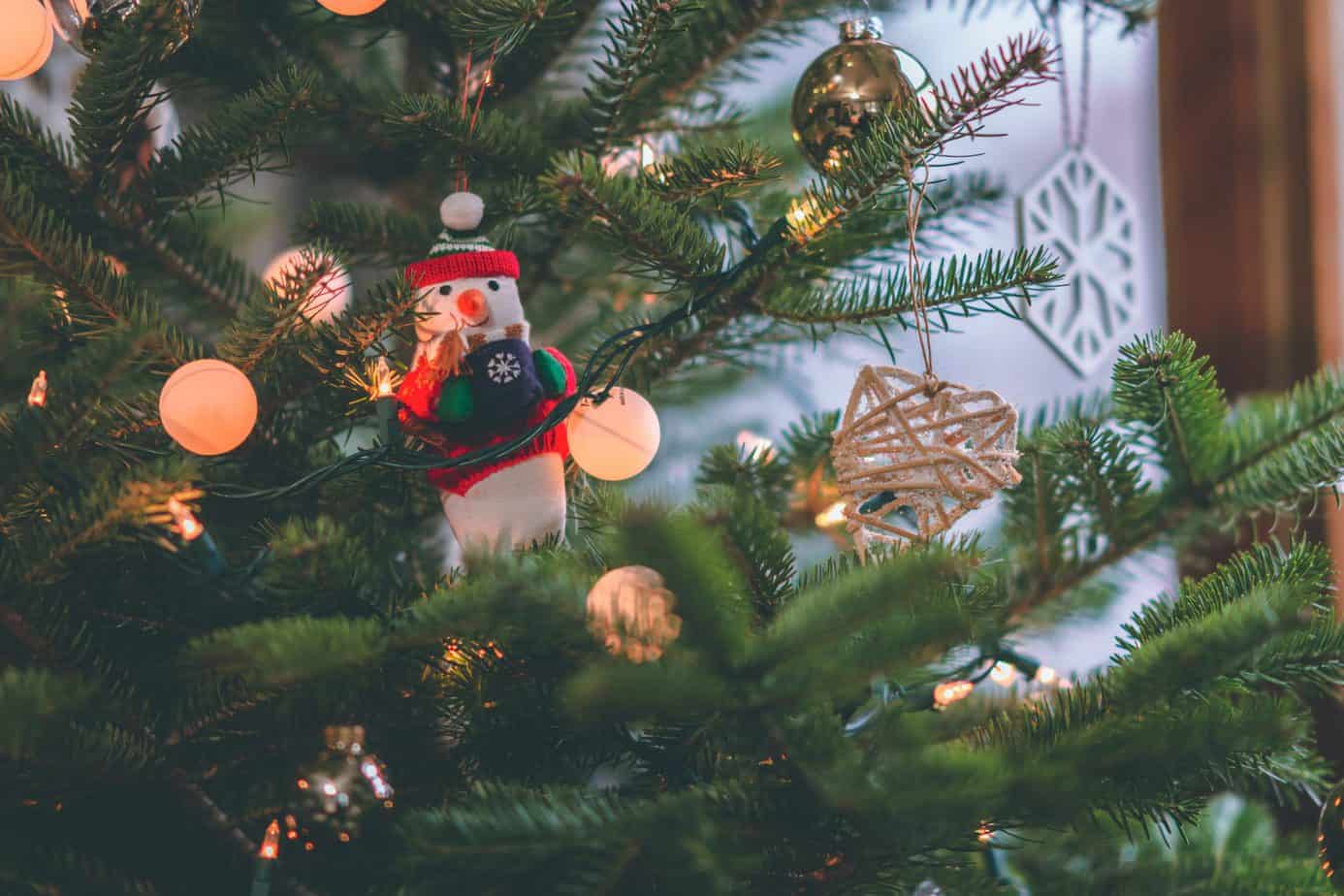 Happy Stocking Stuffing!
I hope you all have a wonderful holiday season, and don't get too stressed by the shopping. After all, that's not what the season is about. Keep it fun and keep it thoughtful and that's all that matters!
I'm curious… who else loves stockings as much as me?

Pin it for later…