How to Make an International Long Distance Relationship Work
How do you make an international long distance relationship work? I was staying at a hostel in Portugal with my boyfriend recently, and everyone we met was so confused when he said he was from England, and then I would say I'm from Michigan. At first people would nod and smile, but you could see the confusion in their eyes. People we hardly knew asked us 'wait, are you guys together?,' and one guy from our surfing trip said 'I'm not gonna lie, I'm a little confused here. What's your situation? Are you actually dating?'
If you are in, or ever have been in an international long distance relationship, you are probably nodding your head vigorously. If you are thinking of entering an international long distance relationship… this is just an example of what you will have to deal with!
Some of you may even be surprised to know that we have been in a relationship for over six years. For much of that time, it has been long distance…including international!
As the years have gone by I've met more and more people in similar situations, and heard more international long distance relationship success stories. I do think this is a side effect of our increasingly travel-friendly culture.
Girl travels abroad. Meets someone. Falls in love. Then what? Well that's what I want to chat about.
Check out my other long distance relationship posts: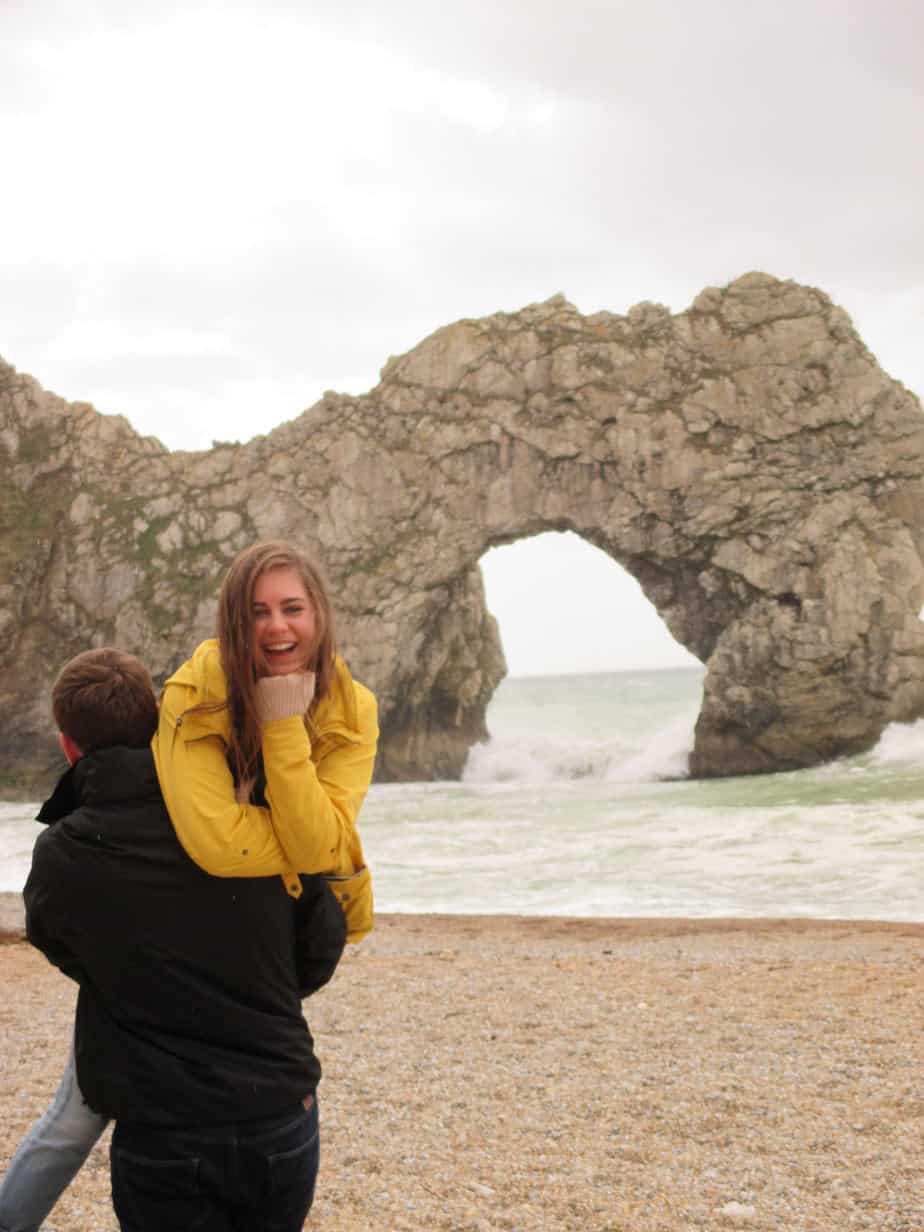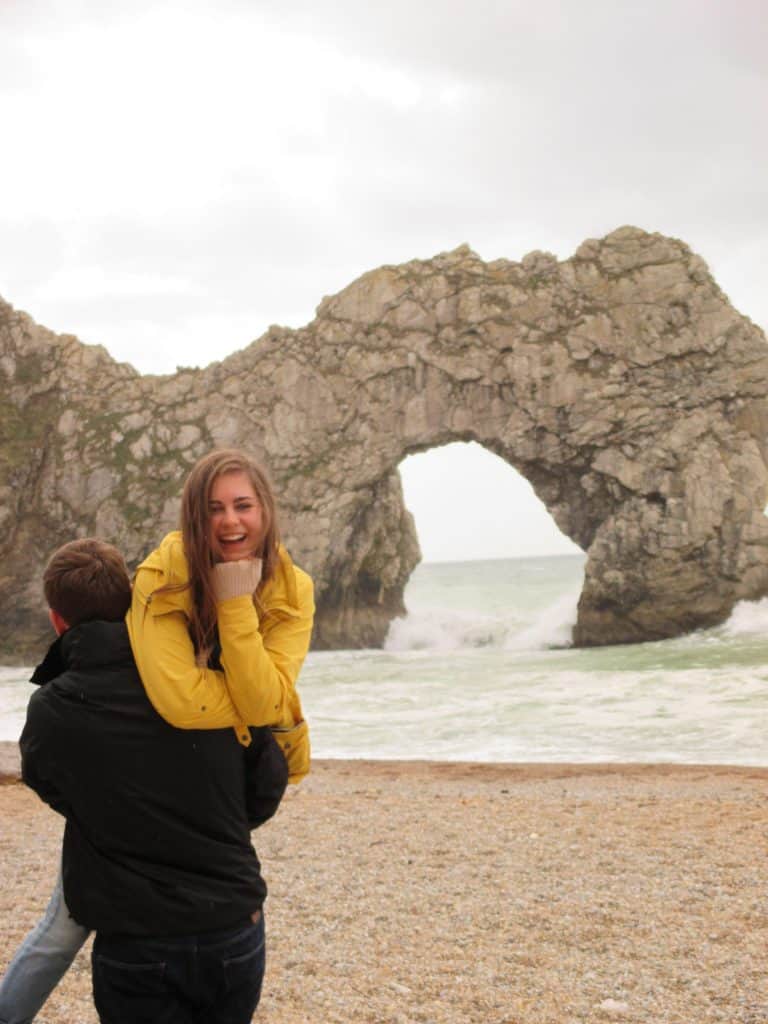 Our international long distance relationship story
Dan and I met at a Halloween party during my study abroad year in England. Neither of us were looking for a relationship, least of all a long distance one that we'd be in for the next 6+ years!
We were young and although I'd day dreamed of running into Niall Horan during study abroad and living happily ever after, I really wasn't looking for a boyfriend. Well, I found one anyway!
So there I was, eight months later, googling 'how to make an international long distance relationship work'… and turning up nada.
RELATED | Studying Abroad for a Year in England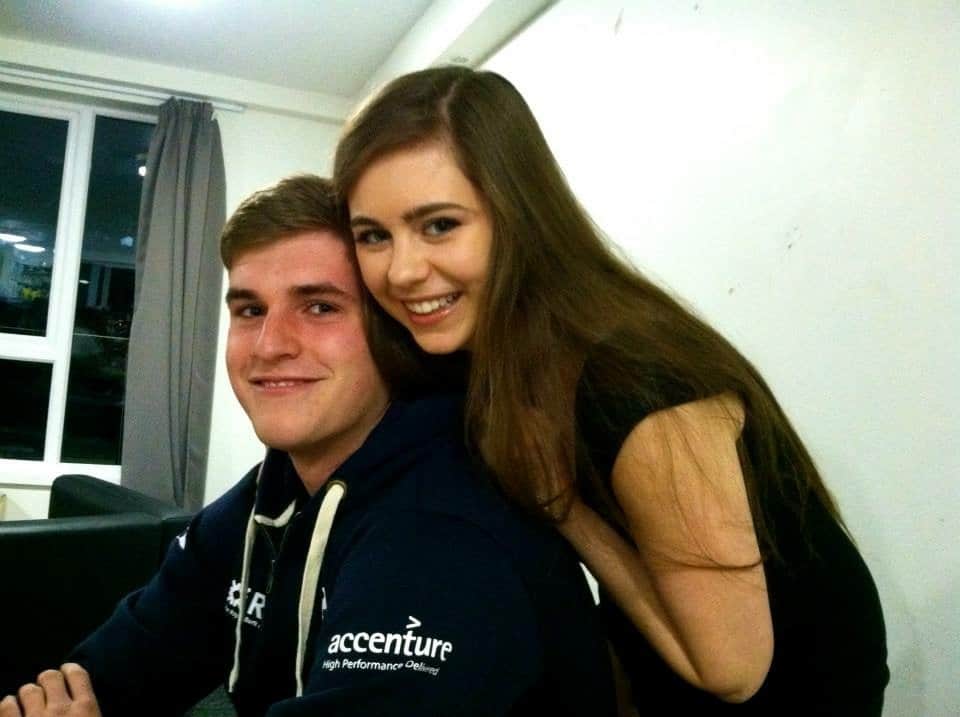 Despite the lack of support from the internet back then, here I am, typing this out on an airplane as I fly home from visiting my British boyfriend.
After I moved back to the USA to finish my college degree, we spent a year in an international long distance relationship. After I graduated, I moved back to the UK. I then spent three happy years living in the UK (still long distance, but it didn't seem like it after having an ocean between us!). Since I moved back to the USA after my masters, we have been back on the international long distance relationship bus.
Back when I first moved back to the USA, I spent so long looking for international long distance relationship success stories or advice online to prove that yes, it's actually possible.
Coming up blank, though, we ended up forging our own path. Finding out what worked for us and what didn't. And I think that has been for the best.
RELATED | Long Distance Date Ideas You Have to Try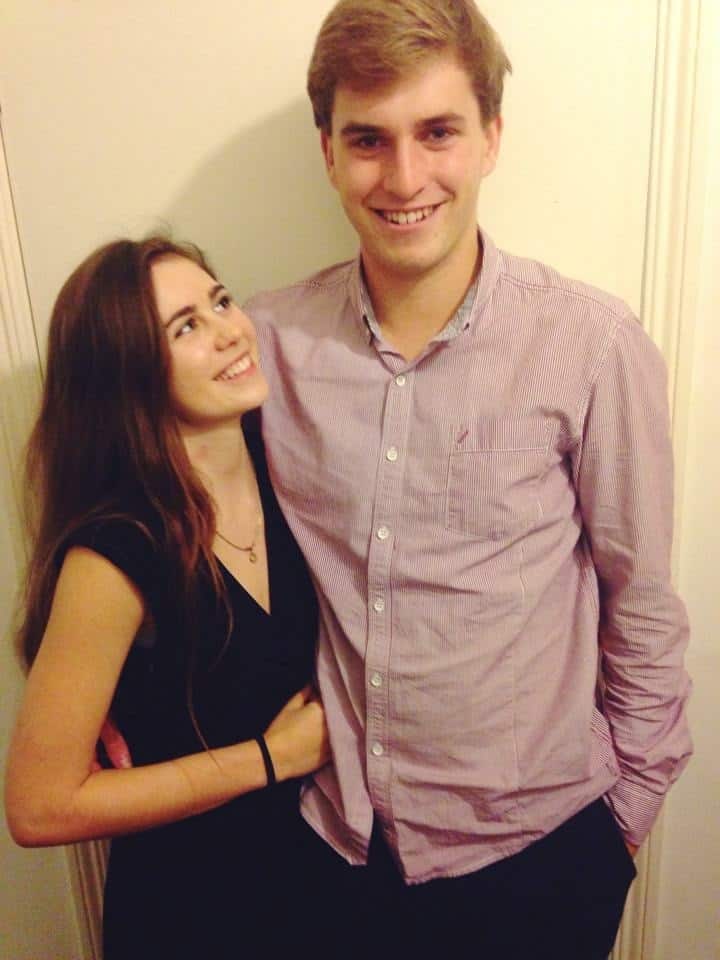 What worked for us four years ago when we were both in college is not what works for us now when we are both working. We have both changed, our circumstances have changed, and I think one reason our relationship has lasted is because we've given ourselves the space to let our relationship change as well.
So that's why I'll never be one to give hard and fast international long distance relationship advice. What works for one couple may not work for another.
However being a pragmatist myself, I will give you guys a few examples of what we've done over the years.
RELATED | Inspiring Long Distance Relationship Stories From Couples Around the World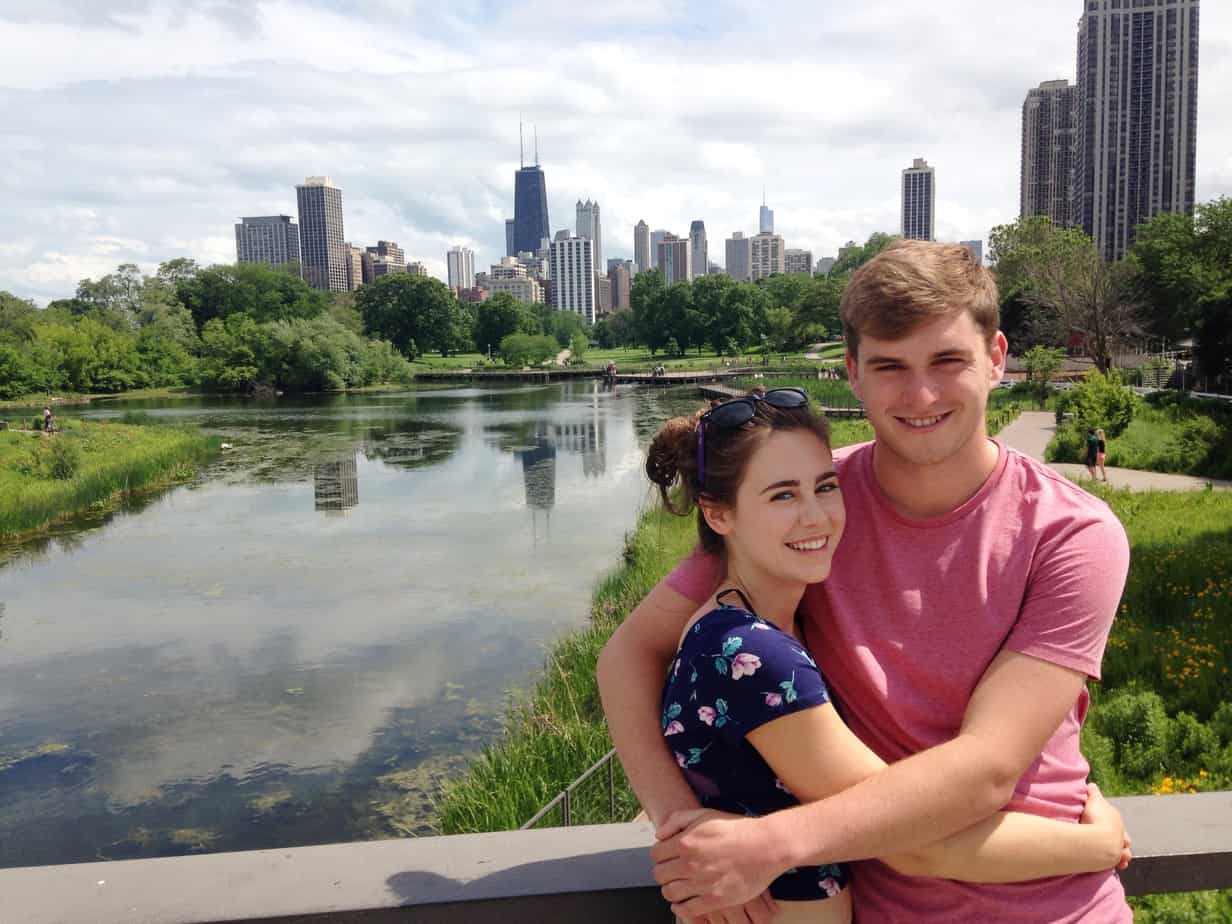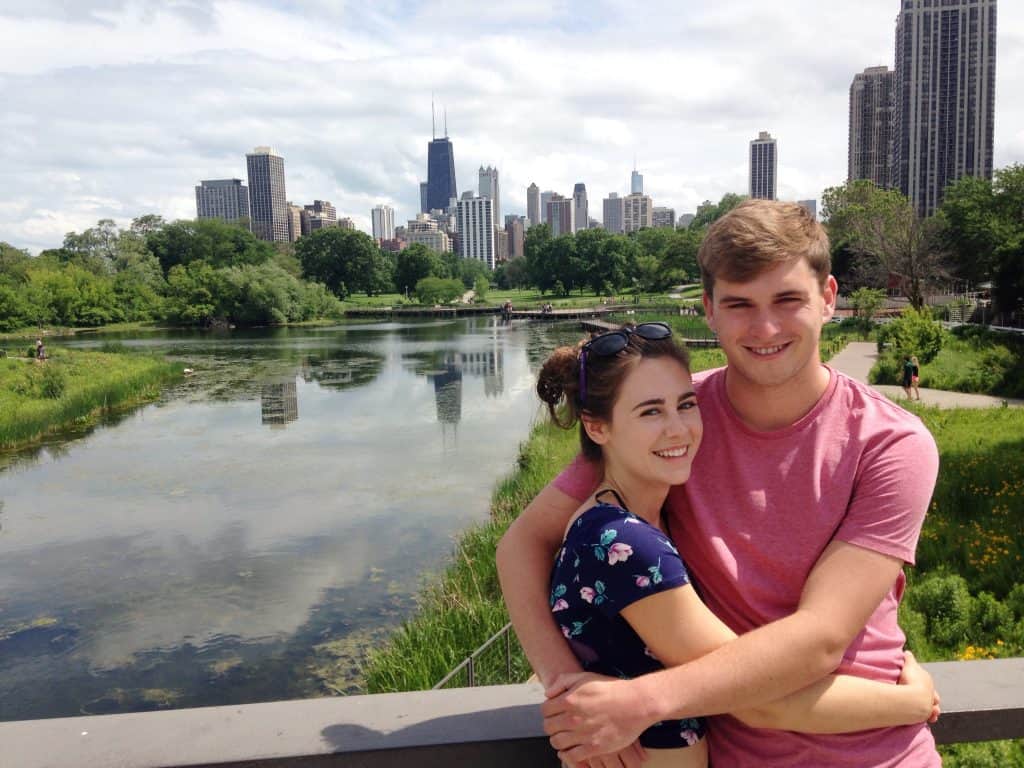 How to make an international long distance relationship work
Communication.
Obviously communication is key, whether it is over text or Instagram or Facetime. Find out what works for you, try to set regular dates for Facetime calls and really speak to each other.
If something is upsetting you in an international long distance relationship, you can't hold it in. You have to speak about it and ultimately that will make you stronger.
Visiting.
Obviously. You need to see each other. When on different continents, our goal is to visit each other every 3-4 months.
You need to have a level of flexibility, yet still a firm goal to look forward to. We switch off who is the one flying each time to make it fair in terms of money, which brings me to…
Money.
What a tip right? My number one tip is to win the lottery! But forreal, international LDRs are expensive as hell.
Do what you can to save money (i.e. staying at the other person's house during visits), and have open conversations about money and budgeting and expectations. It won't work if you are operating on completely different budgets.
I highly, highly, highly recommend making an account on Transferwise, which lets you transfer money internationally without banks' transfer fees, and at the market exchange rate. I've used Transferwise for many years and saved SO much money.
When we visit each other, whoever's home currency it is usually pays for most things – that way the other person avoids excessive bank fees. We use a free app called Tricount to track who owes what. At the end of the trip, we pay the other person back via Transferwise.
There's no getting around the fact that international long distance relationships are expensive, but those are some small ways we reduce expenses.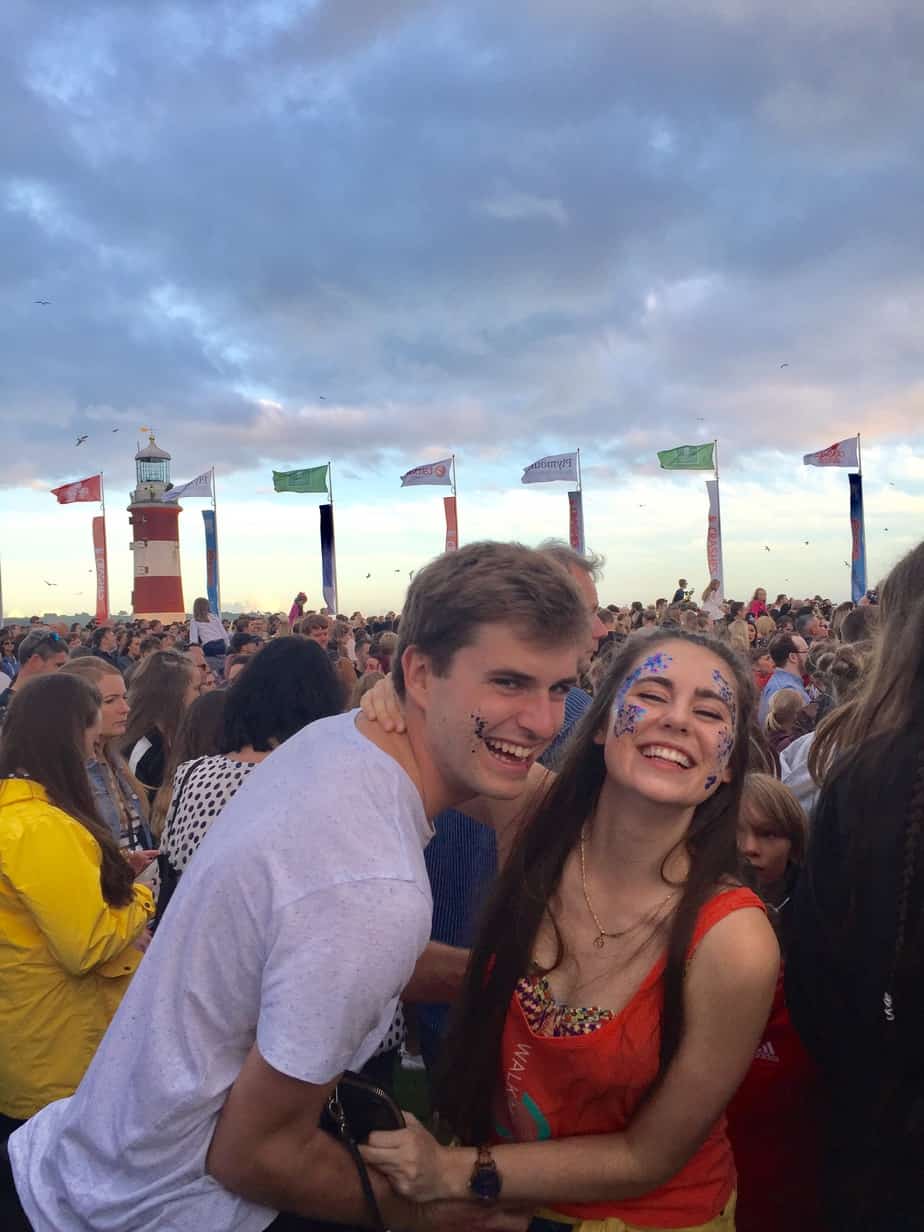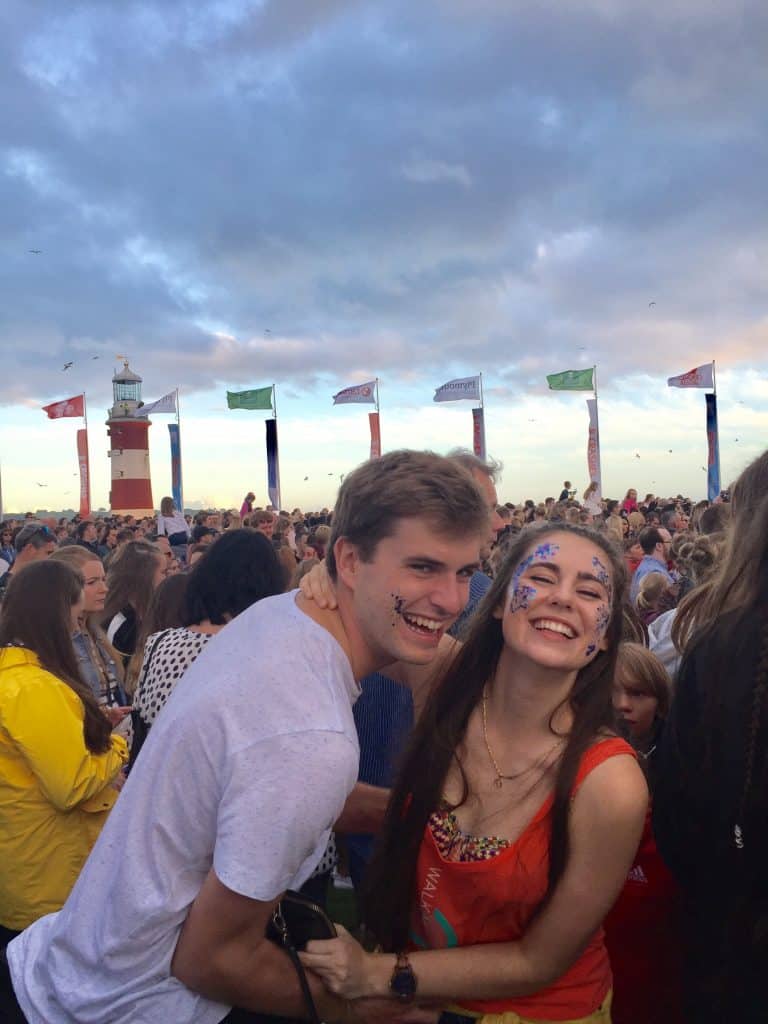 Trust.
This is the foundation of every relationship, let alone an international long distance relationship. If you have trust issues, you won't make it a day.
Ideally this is something you should sort out with each other before you attempt to go international. Your life is stressful enough… don't spend your extra energy being distrustful of the person you should be able to trust most.
Don't listen to negativity.
People aren't going to understand. Even people close to you like your friends or family may try to convince you how ridiculous dating a person on a different continent is.
But ultimately, there are two people in your relationship: You and your significant other. So if the negativity is coming from a third party, just let it roll off you. Easier said than done, but it gets simpler with time, and the people close to you will learn to understand!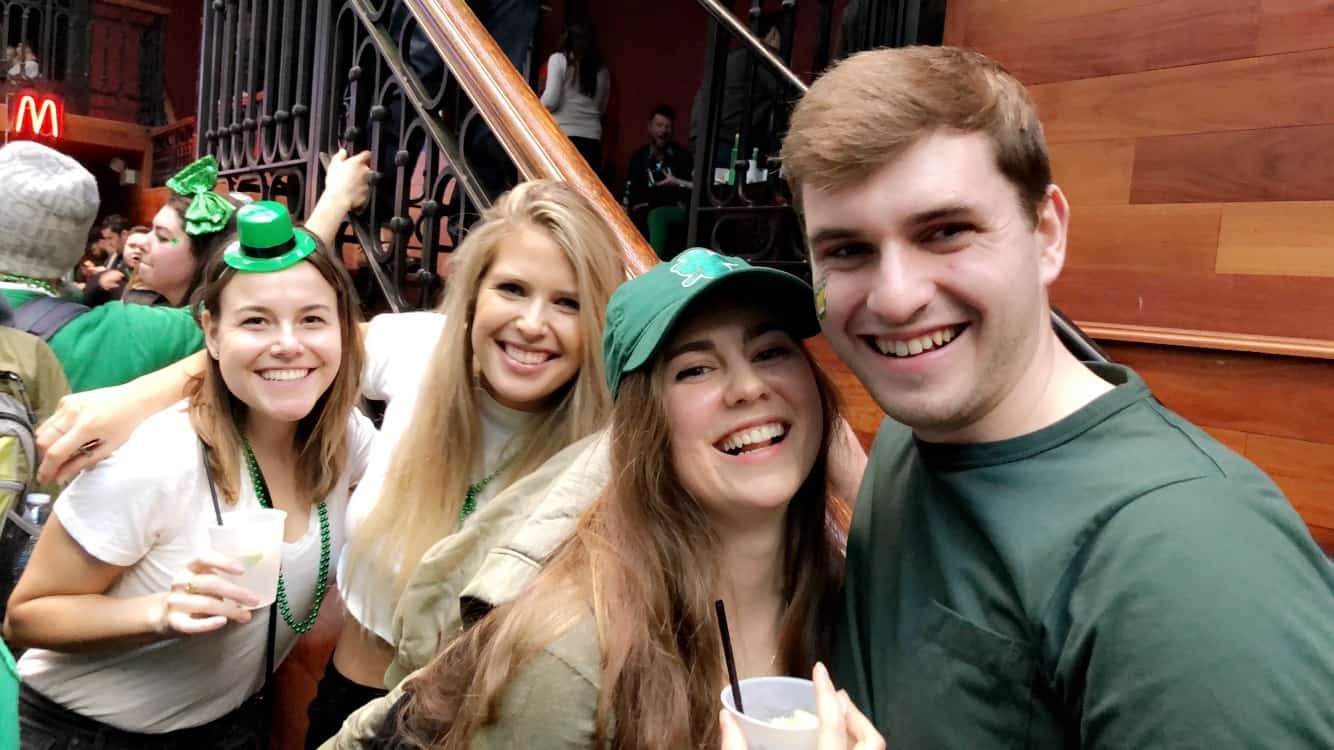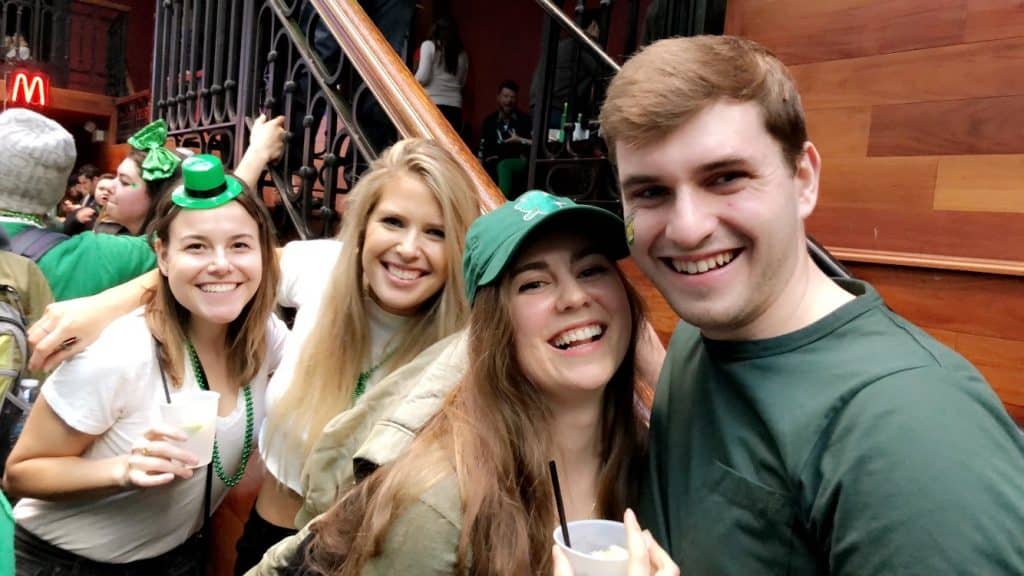 Movies and TV.
We sometimes have "movie dates" where we will pick a movie and watch it simultaneously, and text each other during it.
The issue with being in different countries is that not all the same movies and shows are available in both the US and UK. We both subscribed to Amazon Prime and Netflix – between the two, Amazon Prime is more likely to have the same shows available.
We especially like watching TV shows "together". This is because it gives you a common interest and something to chat about over a longer period of time… ultimately it's not about the TV show, but instead about the connection and the feeling of normalcy it gives to an otherwise not-normal relationship!
Multiplayer games.
Yeahhhh there was a year when we were REALLY into Clash of Clans. What a time. But for real, any kind of multiplayer online/app game that you can do to keep in touch helps! Think Words With Friends, Poker, etc.
I've listed even more virtual games in my article about long distance relationship games.
RELATED | Best Games to Play in a Long Distance Relationship
Setting goals.
Set short term goals like when your next visit is, and special things you might do during that visit.
Also set longer term goals. You probably don't want to be in an international long distance relationship forever, so what's the timeline for being in the same country? This doesn't need to be concrete, but having multiple options or ideas can help.
Personal projects.
Look on the bright side of being in an international long distance relationship. For us, that means time to focus on personal projects and our careers.
I focused for a long time on my professionalizing my blog, and transferring my healthcare qualification to the USA. I also have time for things like learning pottery, running half marathons, and more. It is a great time to invest in myself and really get to know myself.
I had a friend in college who was in a long distance relationship (between Ohio and a naval base in Japan!). She learned to scuba dive when they were apart, which helped her cope with the distance, distract herself, and do something she'd always wanted to do.
Cooking dates.
The first time Dan and I were in an international long distance relationship, we would have cooking dates. Choose a recipe and try to make it at the same time while Facetiming.
If you're like us and are between the USA and Europe, you may have to invest in measuring cups or a kitchen scale to cope with the different measuring systems! That was a learning curve.
Learn a new language.
Okay, this is definitely something you should try if your partner speaks a different language! Dan and I are both English speakers, but we both took French in school. We downloaded the app Duolingo and tried to relearn French together. This was really fun and seeing as we are both super competitive turned into a little game.
We're currently together and travelling South and Central America for an extended amount of time (yes, we closed the distance at last!!). Whilst French didn't go too well, immersion Spanish school in Peru definitely got us off on the right track!
Think of the positives.
Similar to my 'personal projects' point… try to think of the positives. Being in an international long distance relationship isn't all bad.
For example, anyone in an international long distance relationship either has, or is going to come out of it with baller communication skills and a strong as hell relationship.
What else? You get to travel! We both love travel and this is always something we look forward to. Being apart from Dan also means I get to spend more time visiting and reconnecting with family and old friends.
There are lots of positives to an international long distance relationship if you think about it.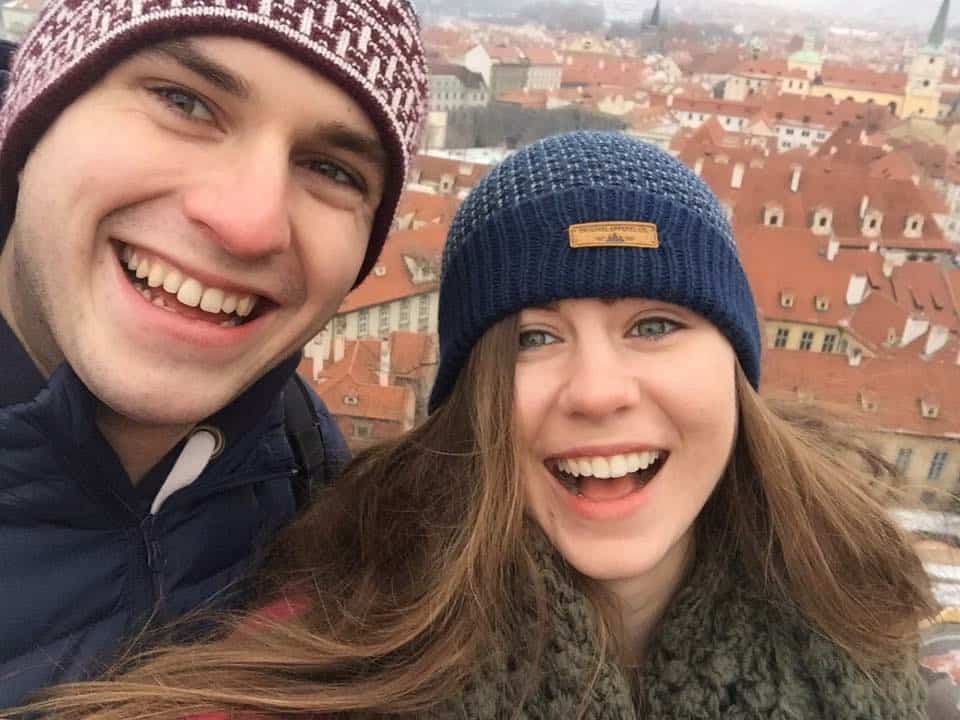 Final thoughts on being in an international long distance relationship
It's not up to fate. It's whether you want it or not. It's fine not to want it… an international long distance relationship is hard work, lonely, and will set you apart from your friends.
You are going to spend thousands of dollars and many people will not understand you. You will spend every day missing someone very important to you. Am I selling it yet? 😉
But in the end it comes down to how much it means to you to be with the other person. It's certainly challenging, but I'm grateful every day to have my best friend in my life… even if he is on an inconvenient continent.
Have you ever been in an international long distance relationship or any long distance relationship? I'd love to hear your own thoughts and tips!
Check out my other long distance relationship posts: