15 Sweet Things to Do in a Long Distance Relationship
In any long distance relationship, it's important that your partner knows you're thinking of them. But texting and video calling can get… old. That's why it's important to mix things up. If you're looking for sweet things to do in a long distance relationship, I've got you covered.
I've been in an international long distance relationship for the past three years. During that time we've had to get creative… After three years, what was surprisingly sweet in year one can become expected in year three (although, still appreciated!). For example, we used to send a lot of snail mail, which I do still love, but these days we also mix it up with a book club, game nights, and even LDR lamps that light up with our own secret code (#2 below!).
I take the approach that frequent, small, sweet actions are more valued than any grand gesture. Below are 15 sweet things we do in our long distance relationship to keep the spark alive, that you can try out in your own relationship.
Looking for more long distance relationship tips?
Sweet Things to Do in a Long Distance Relationship
1. Have a Date Night
If you were in a normal relationship, you'd go out on dates. Chances are, you miss dating your partner, rather than just talking to them over Facetime. I know I do!
While our long distance relationship prevents Dan and I from holding hands at the movies, going bowling, or going hiking together, we still believe that you can have a date night in a long distance relationship (just maybe not at nighttime, depending on your time difference!).
I wrote a whole blog post about our favorite long distance dates, and it's one of the most popular articles on this blog. Our tried and true date is simultaneously watching a movie or TV show on Netflix. We also like to order out a meal and eat together, bake together, do a workout together, and more.
RELATED | 27 Date Ideas For Your Long Distance Relationship
2. Send Secret Messages with a Friendship Lamp
Now, this one is really cool, and one of my favorite sweet things to do in a long distance relationship. (Yes, I may be congratulating myself as I recently got these for Dan and me!).
Friendship Lamps are lamps designed for long distance relationships. Keep one lamp for yourself, and have the other one shipped to your partner. When one of you touches your lamp, the other person's lamp will light up in the color chosen, so they'll know you are thinking of them (cue: AWWW!).
There are multiple different color options, so Dan and I even made a secret code of what each color means. Having been in a LDR for so long, these lamps were an amazingly sweet touch in our relationship recently, and a really fun way to stay connected.
Use code ENDLESSDISTANCES for 15% off!
3. Make a Care Package
Sending a care packing is the OG sweet thing to do in any relationship – long distance or not! But in a long distance relationship, getting something tangible that you can actually touch, that reminds you your partner is thinking of you, is especially meaningful.
Some things to include in a long distance care package:
A sweatshirt or clothing item of yours
Hand written note
Printed photo of the two of you
Their favorite candy or chocolate
An IOU for your next visit
Something locally made (Dan loved this maple mustard from the farmer's market in my town during one of his visits. Now I send this to him!)
RELATED | 37 Best Gift Ideas for Couples in a Long Distance Relationship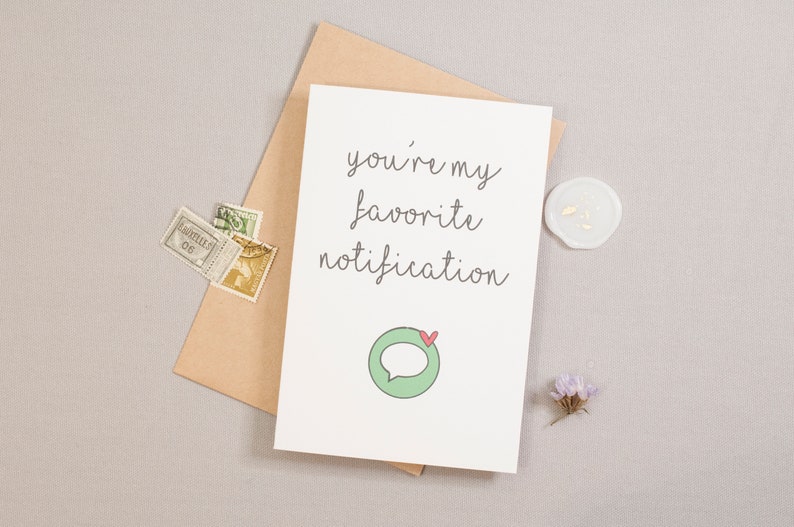 4. Throw a Game Night
Dan and I both love card games and board games, but they are hard to replicate online, from a 4,000 mile distance! It took us a while to figure out how to play games long distance.
Now that we've figured it out, though, playing games is one of our favorite things to do. Dan taught me how to play chess, and we play other games like bananagrams, online cards, and (one of my faves) the Ultimate Game For Couples.
Suggesting a game night, and actually coming prepared with a game and knowing how to set it up, is super cute (in my opinion!).
Luckily, I've done the hard work for you, and I shared in this blog post 20 games we love, and exactly how to make them work in a long distance format.
RELATED | 20 Long Distance Relationship Games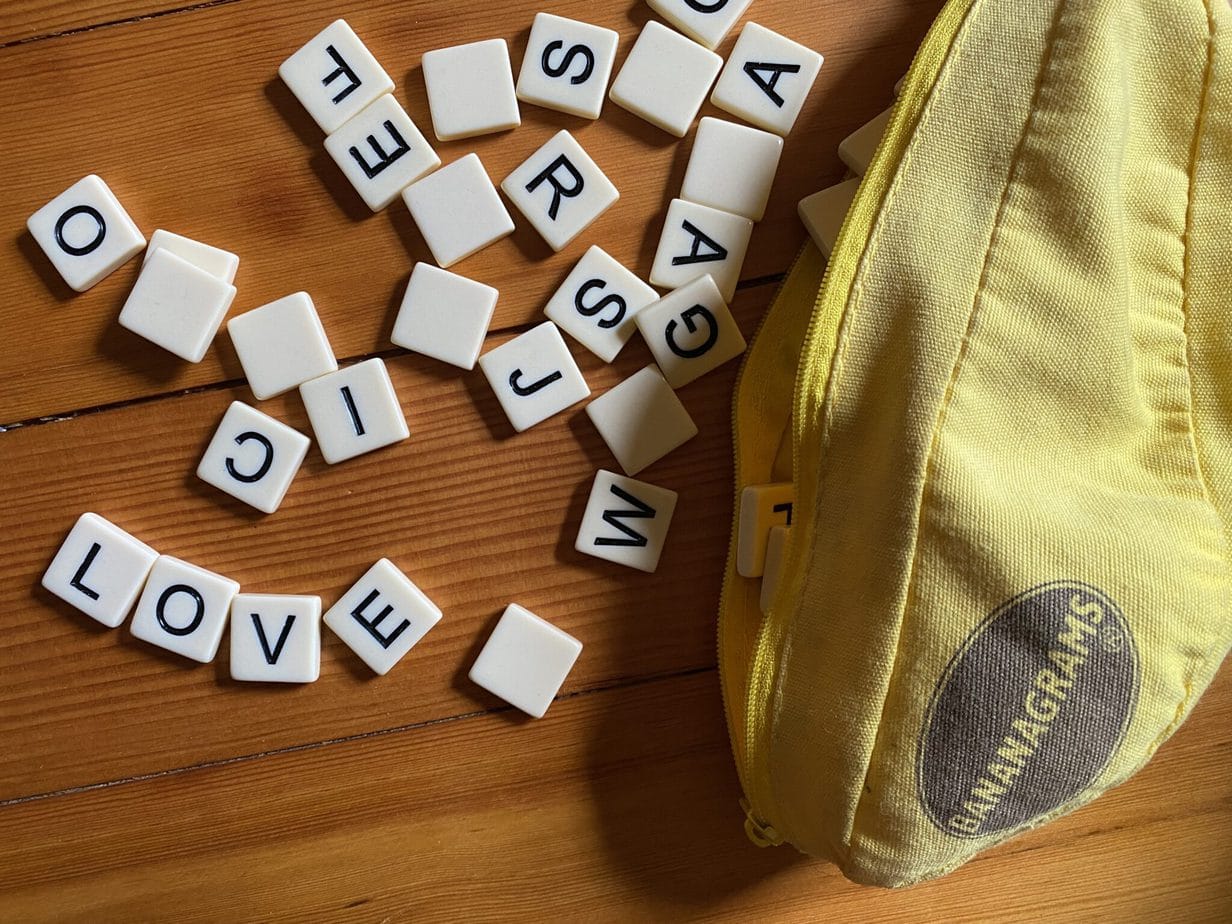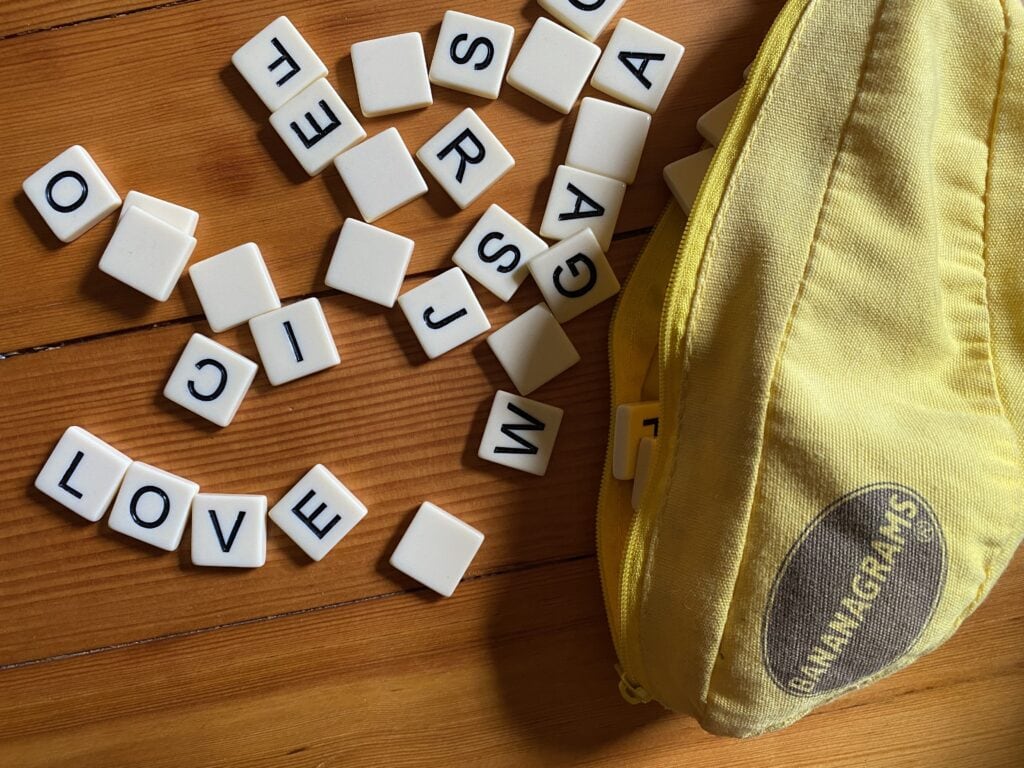 5. Send Photos of Your Day
This one is so simple but so meaningful. Make an effort to take more photos throughout your day, and send them to your partner.
Sure, you might not normally take a picture of that cute dog on your commute, or what you made yourself for dinner. But, it can mean a lot to your partner to see these small, mundane moments and feel more like a part of your life.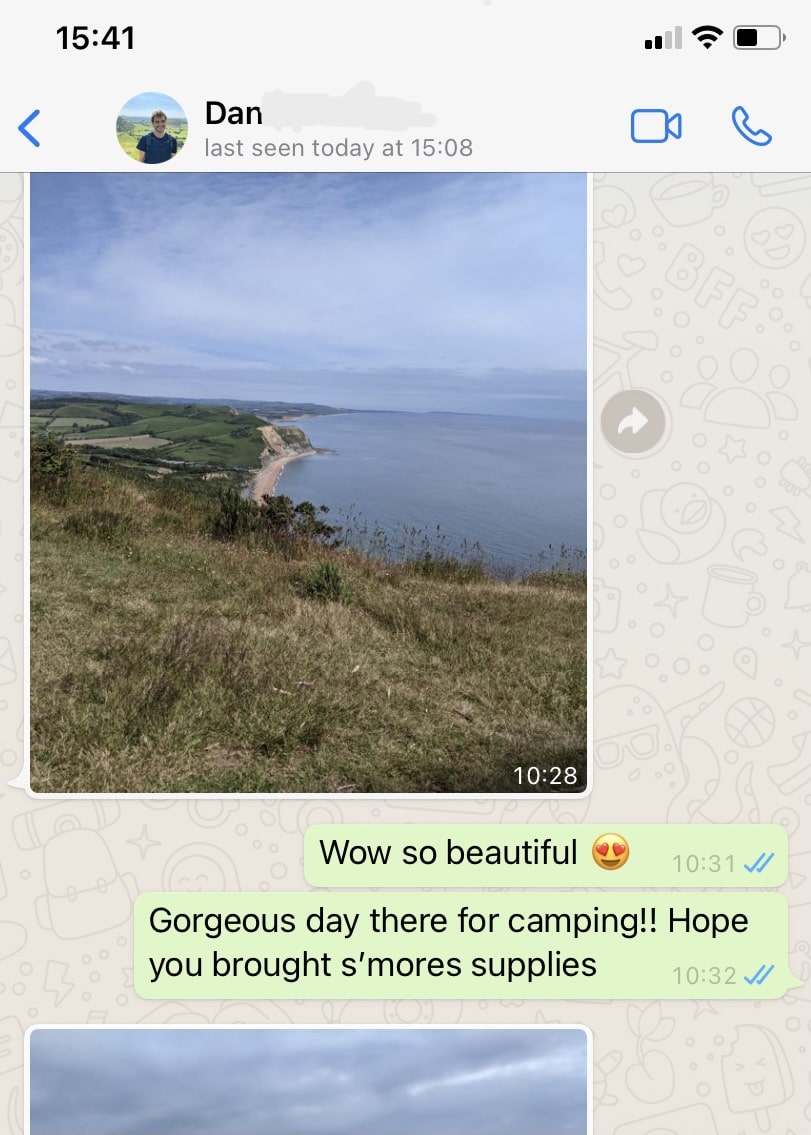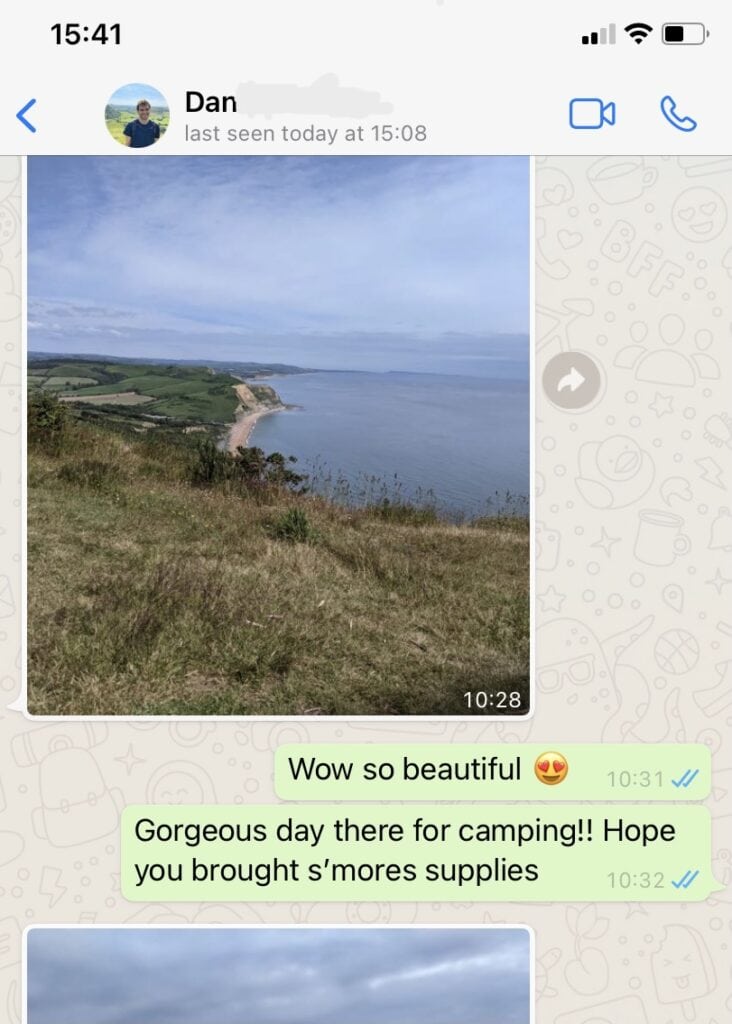 6. Say "I Love You" Often
In a normal, in-person relationship, not everyone says "I love you" super often. I get that. But I think communicating that you love your partner is extra important in a long distance relationship.
In addition to saying "I love you" every night before you go to bed, it can be really sweet to just pop it into conversation or send a text randomly. I love when Dan does this, and I'm sure your partner will appreciate this, too.
7. Send Them Your Scent
Scents can be extremely powerful, and bring up very clear memories. If you have a signature scent, such as your lotion, perfume, cologne, body spray, or even shampoo or detergent, send it to your partner.
When Dan and I first met, I wore the same Bath & Bodyworks lotion almost every day. When I moved back to the USA, I gave him a little bottle of the lotion and body spray. Likewise, he gave me a small bottle of his cologne. Till this day, we will still use each others' scent when we are feeling particularly lonely and it makes such a difference.
8. Write a (Surprise) Letter
Snail mail is the BEST! Writing your partner a letter is such a thoughtful touch and really exciting to get in the mail. Whenever I get a letter from Dan, it completely brightens my day.
I recommend going to your post office and buying international letter stamps in bulk (say, a dozen stamps). Then, pre-address and stamp a bunch of envelopes. Having these prepared makes it so easy to write a letter when the mood strikes you, and pop it in the mail.
To make this gesture even cuter, don't tell your partner you've sent them a letter. Let it be a surprise! I know Dan and I both have a collection of letters we've sent each other over the years. It is so nice to look back on these.
RELATED | 51 Inspiring Long Distance Relationship Quotes
9. Send Them Memes
Being sweet in a long distance relationship isn't all about the lovey dovey romance stuff. Keeping humor in your relationship is also really important, and an ingredient that can often be missed over serious Facetime calls and missing each other.
Dan and I are always sending each other memes over Instagram or whatsapp. Sometimes these are specific to the LDR life, and sometimes they're just ridiculous.
10. Share a Playlist
Scent, touch… maybe you're catching a theme that many of my suggestions have to do with engaging your five senses. You can also do something sweet for your partner by sharing the music you love!
Dan and I both have Spotify premium subscriptions (I drive a lot for my job and it's really handy). Often, he will send me the name of whatever playlist he's listening to at work and I'll listen to it during my day, too. I've also made him playlists through Spotify with my favorite music.
11. Call at Random Times
Mostly, I find that scheduling our calls is really important. Dan and I both have busy work schedules, and adding in a five hour time difference means that it's easy to miss calling if we haven't pre-scheduled. We don't stick to a hard and fast schedule, but we'll make a plan for when we are going to call the night before so that we can arrange our schedules accordingly.
However, a random call here and there can also be really sweet! It's a nice surprise to hear from him when I'm not expecting it, even if it's a low pressure two minute call just to say hi.
Calling your partner to surprise them now and then is a really nice touch. Just make sure this isn't the only time you call, or it might become a bit stressful.
12. Send an Old Video of the Two of You
Take a look through all the old photos and videos on your phone, and you're sure to find some gems from when you and your partner first met, or even from your last reunion visit.
Sending this to your partner is a cute way to let them know you're thinking of them, and reminiscing on your time together. It can also bring up some great conversations and memories.
Honestly, I try not to spend too much time staring at old photos, which can make me sad. But when I do, I'll send these to Dan so we can laugh together about the memories.
13. Suggest a Book Club
I absolutely love to read, and within the last year, Dan and I started a kind of "book club" with each other. Every couple months we will pick a book we both want to read, and read it at the same time. We have read everything from self help books to romance books to sci fi books.
Coming to your partner with this suggestion, plus a few books you'd both like, will show that you're taking the initiative and really looking for ways to stay connected.
Some books we've enjoyed reading "together" include:
TIP | We both use Kindle Paperwhites and often order e-books from our local library for free.
14. Get Them a Gift Card
A few months ago, I had a bad day. Like, a really bad day. Dan was there for me to listen, which was enough. But when I woke up the next morning, he had emailed me a gift card to my favorite sushi place, and told me to treat myself. It was the SWEETEST and totally made me feel better.
I always thought that buying your partner dinner or flowers in a long distance relationship was a little unrealistic – especially on different continents, you can't just easily call up their local pizza place.
Instead, get your partner a gift card to their favorite restaurant. Or maybe a gift card to their favorite spa, yoga studio, what have you. This is a very sweet gesture that won't be forgotten.
15. Plan Your Next Reunion Trip
Finally, what's the sweetest thing to do in a long distance relationship? Close the distance! (Even if it's just for a reunion trip).
Planning your next reunion, or making an action-list for how you're going to close the distance, can really help you both keep up your motivation. Do something sweet for your partner and start planning your next trip.
Look up flight times, make a wish-list of Airbnbs to stay in, get them a surprise for when they arrive, or offer to cover some of the expense like splitting the flight price.
Dan and I also have started making spreadsheets to plan our reunion trips. Make a spreadsheet and send it to your partner.
Whatever you do, it will show your partner that you're taking your relationship seriously and taking action to be together.
Other Sweet Things to Do in a Long Distance Relationship
Just the fact that you are reading this blog post shows that you really care about your partner. Ultimately, though, you know your partner best. Our favorite things to do – like sending letters, playlists, playing chess, planning trips – may not be as meaningful to you.
Really think about what your partner enjoys, and personalize your actions to them. It can be helpful to know their love language, too.
More long distance relationship motivation…
So… what have I missed? I would love to know your own suggestions for cute things to do in a LDR in the comments below.