25 Best Amazon Travel Accessories You Didn't Know You Needed
Everyone loves a good Amazon deal. Truthfully, I try to shop at small businesses whenever I can. But man, does Amazon have its benefits when it comes to travel accessories.
From amazing prices, free shipping, and unique travel items, no place can beat Amazon when it comes to these travel items.
Below I'm sharing my top 25 Amazon travel accessories… no, not the "top selling" items or a rehashing of other lists on the internet. I own all these items myself and take them on my travels (minus #18, which has been on my own wish list for a while!).
That's why I've recommended specific brands… I actually went back through my purchase history to pull up the exact items for you. So peruse my travel favorites, and start your own wish list!
TIP: You can sign up for the handy free trial of Amazon Prime to take advantage of better sales.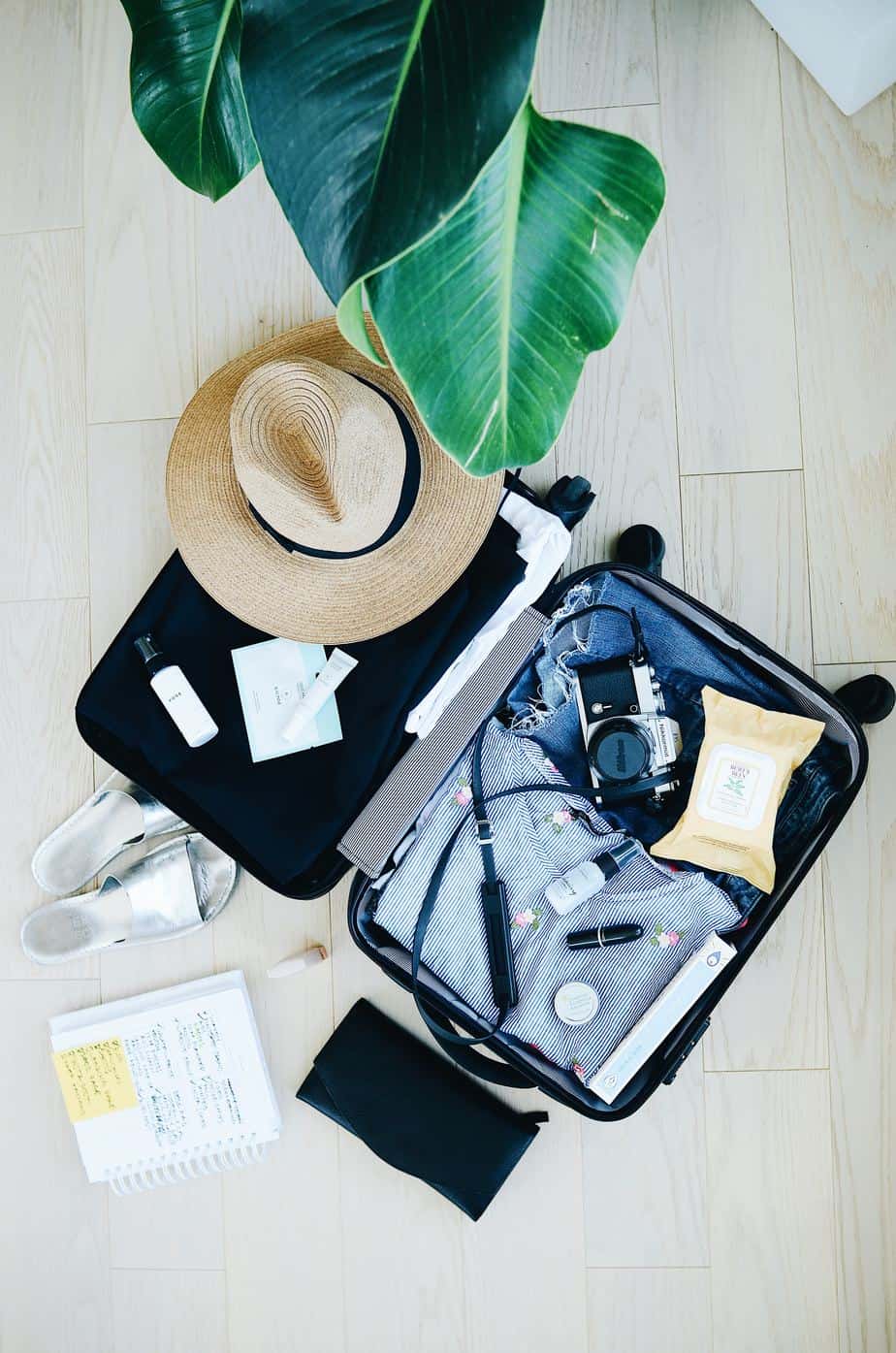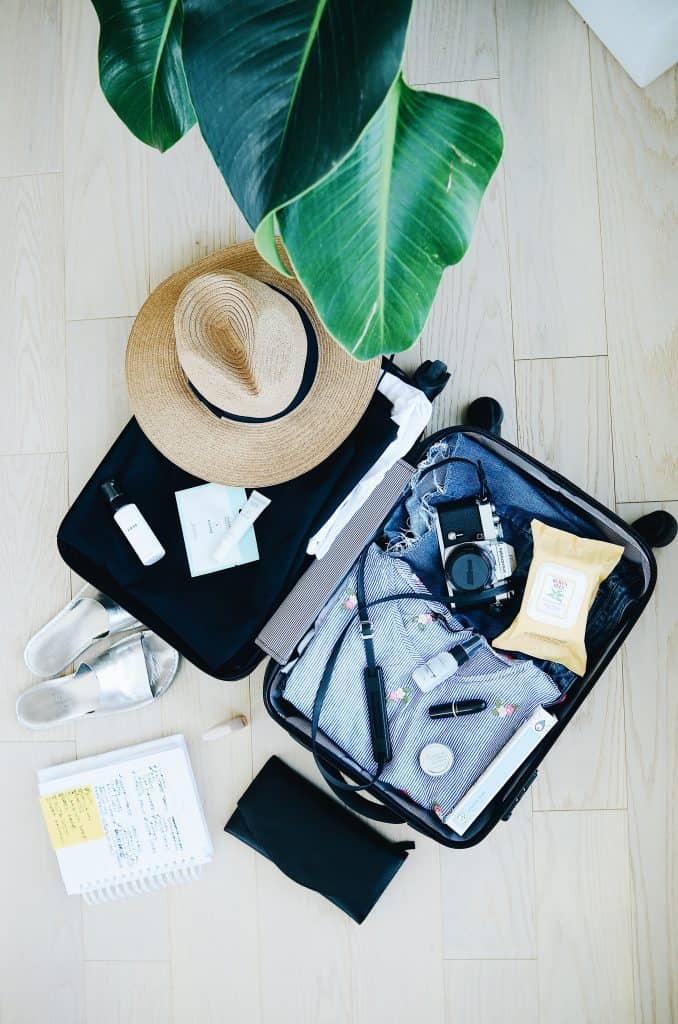 25 Best Amazon Travel Accessories
Below are 25 Amazon travel accessories that I personally own and can recommend based off my own experience, as someone who has traveled to nearly 50 countries! Let's get to it.
1. 5-Piece Travelwise Packing Cubes
I use this exact 5-piece Travelwise packing cube set. I was late jumping on the packing cubes bandwagon, but man did they make life easier on my recent trek in Nepal!
It is the perfect combination of sizes and they are very durable. I don't use packing cubes for every trip, but they are beyond useful on trips to multiple climates or outdoor adventures!
2. Trtl Travel Pillow
Frequent travelers may have seen this cult-classic neck pillow before. It's ergonomically designed to support your head leaning to one side.
I finally purchased one and I can personally vouch that this will change your life on long haul flights! Plus it is thin and can easily clasp to the outside of a backpack.
I will never travel without my Trtl Neck Pillow again, and highly recommend buying one yourself!
3. Kindle Paperwhite
The benefits of Kindle e-readers for travel are pretty obvious. They're lightweight and let you pack as many books as you want without weighing down your bag.
The best Kindle for travel, in my opinion, is the Kindle Paperwhite, which I personally use. It's even waterproof and has 2x the storage of previous models. The battery life also lasts ages!
4. GRAYL Geopress Water Purifier Bottle
It is hard to express to you how much I LOVE my GRAYL Geopress water purifier bottle.
Both Dan and I own one of these, and we took them on our round-the-world trip where they were a daily lifesaver.
I did a ton of research on the best filter water bottles and GRAYL came out on top. Mine has helped me drink tap (or even river!) water in remote Nepal, Nicaragua, Vietnam, and sooo many more places.
This TSA approved toiletry bag makes packing carry-on liquids so much easier. It is 1-quart and is approved by TSA to go through security.
The bag's volume is the same as the classic plastic bags, but its cube design makes it much easier to fit in bottles and tubes. I feel like I can carry on twice as many liquids! Plus, it is durable and has a handle on top.
I have used mine for 5+ years and take it on pretty much every trip I go on!
6. OLESILK Sleep Eye Mask
This OLESILK sleep eye mask was a very small investment that had a big impact on my travels.
If you ever struggle to fall asleep on planes, buses, or hostels, then this is one of the Amazon travel accessories that you should purchase. Plus, it's super soft, eco-friendly, and comes with ear plugs!
7. Oral B Rechargeable Electric Toothbrush
Maybe you've always thought that electric toothbrushes would be too bulky or inconvenient to travel with.
Well, that's what I thought too, until Dan bought me the Oral B rechargeable electric toothbrush, and encouraged me to take it on our round-the-world trip.
This toothbrush is so slim and lightweight, and it holds charge for WEEKS! The charger itself is also very small, and Dan and I share one charger between us when we travel.
There's literally no going back once you try this, and your teeth (and smelly breath!) will definitely thank you!
8. Natural Vitality Magnesium Powder
Speaking of supplements and vitamins, I personally take this Natural Vitality magnesium powder.
Most people are deficient in magnesium, which is especially important for travelers as it reduces stress, promotes relaxation, and regulates bowel movements (all things that suffer when we're on the road…).
I've tried many brands and Natural Vitality is my favorite. Plus it's very affordable and is easily purchased on Amazon! It comes in bulk so I just take a small tupperware of it when I travel.
9. TSA-Approved Padlock
This one is simple but definitely an essential among Amazon travel accessories. I always travel with at least two of these exact TSA-approved padlocks.
They are essential for locking up your belongings in hostels or luggage storage. I also sometimes just keep one on the outside of my backpack or luggage to deter potential thieves.
I like this particular lock because it has a flexible loop, you can set your own code, and mine have held up well over 5+ years of travel!
10. Balega Socks
I highly recommend Balega socks – my absolute favorite socks for travel!
For years, these have been my go-to socks for travel because they are super comfortable, prevent blisters and chafing, and look good with all shoes.
If you're like me and walk a lot when you travel, these are a MUST!
11. Dr. Frederick's Blister Bandages
On the topic of blisters (the topic of many travelers' nightmares), be sure to pack your bag with some high quality blister bandages.
I recommend these hydrocolloid Dr. Frederick's blister bandages, which have saved my feet many a time. I always travel with a pack of these!
12. Universal Travel Adaptor
Many travelers forget about travel adaptors – one of the most overlooked of Amazon travel accessories! This universal travel adaptor has lifetime warranty and will cover you in 160 countries.
13. PowerGear Rechargeable Portable Battery
Don't go traveling without a portable battery charger – you don't want to get stranded with a dead phone, trust me!
With so many options on the market, take my advice for the Anker Power Bank. I personally use this one and love it – it's lightweight, compact, can charge three devices at once, and holds a ton of charge.
When I traveled in Nepal, this power bank kept my devices charged on an 11 day trek!
14. SIMO Solis Lite Travel Wifi
Have you heard of travel wifi before? Travel wifi is a small device that lets you conveniently connect to the internet or cell data in any country in the world – no SIM cards or messing with your phone required.
I recommend the SIMO Solis Lite – the #1 rated travel wifi which is compatible in 135+ countries worldwide.
15. ProBar Bolt Organic Energy Chews
I discovered ProBar Bolt organic energy chews a few months ago and they are now a staple on hikes, treks, and long travel days! Naturally gluten free, they are packed with antioxidants and B-vitamins.
You can buy a single pack or a set… I recommend the set as these things are just so good!
16. Canon EOS M6
One of the best Amazon travel accessories? A camera of course! I bought my own camera on Amazon and can personally vouch for their reliability.
After tons of research, I purchased, and recommend, the Canon EOS M6 camera for travel. As a mirrorless camera, it is extremely lightweight but still has the capabilities of a DSLR.
17. Fujifilm Instax Mini 9 Instant Camera
Looking for a travel camera but not quite ready to commit to a mirrorless camera? For super fun travel photos, why not try an Instax polaroid camera!
I personally own both the original Instax Mini 9 camera (their most popular version!) and the Instax Neo Classic camera (looks like an old vintage camera – so cute!).
I wrote about why I love traveling with Instax and polaroid cameras in this post.
18. FOREO LUNA Portable Facial Cleansing Brush
Travel can be rough on our skin, so it's important to make sure you're cleansing all the dirt, grime, and oil away.
If you want a deeper clean, I love the FOREO LUNA portable facial cleansing brush. FOREO has multiple different styles, but this one is the best for travel due to its small size and long battery life!
19. Mountain Warehouse MicroFiber Towel
A fast dry towel for travel is definitely worth investing in. I have used the Mountain Warehouse microfiber towel (in size large) for six years now!
I can verify it does dry extremely fast, it's compact, and obviously it lasts a long time. You can also purchase it in size medium. 
20. Vacuum Storage Bags
If you're on the opposite end of the spectrum from carry-on travel, you're going to love vacuum storage bags.
These things suck the air out of the bag so you can pack triple the amount of clothes. I love these for huge trips, moving abroad, or packing for longterm travel or differing climates. 
21. Bose Noise Canceling Headphones
I love Bose's noise canceling headphones for their comfort and quality.
Noise canceling headphones are a must have for travel – honestly sometimes I even use mine as earplugs as they are so much more effective!
22. Nuun Electrolyte Tablets
For long travel days or active travel adventures, you'll want to replenish your electrolytes (not to mention if you unfortunately fall victim to "Bali Belly" or "Montezuma's Revenge"…catch my drift?).
My favorite gluten free brand is Nuun electrolyte tablets. They come in a huge variety of flavors so pick your favorite! Plus, their tube packaging is so small and ideal for travel.
23. Homesick Scented Candles
For the traveler who's not currently traveling, one of the best Amazon travel accessories is a scented candle by Homesick!
They design candles with scents relating to specific locations. Longing for home? Or the beach? Or a childhood vacation spot? Just pick the country, state, or city of your choice!
24. Fossil Passport Holder
I personally own and travel with this passport holder by Fossil. Besides being gorgeous, it's also durable and has kept my passport safe from wear and tear on my round-the-world trip.
25. Resistance Bands Set
A sneaky tip for keeping fit during travel? Buy a pack of resistance bands from Amazon! These guys are so small and travel well, and you can pull them out anywhere in the world for a quick and fun workout session.
My Favorite Amazon Travel Accessories…
Happy Amazon shopping, friends! Remember, you can use a free trial of Amazon Prime to score even better deals if you aren't already a member.