The birthday month. The best month (apple orchards, crunchy leaves, haunted houses, cinnamon sugar donuts, new beginnings, chocolate & pumpkin birthday cake) but a weird one this year as it was my first birthday within memory that I haven't been in formal education.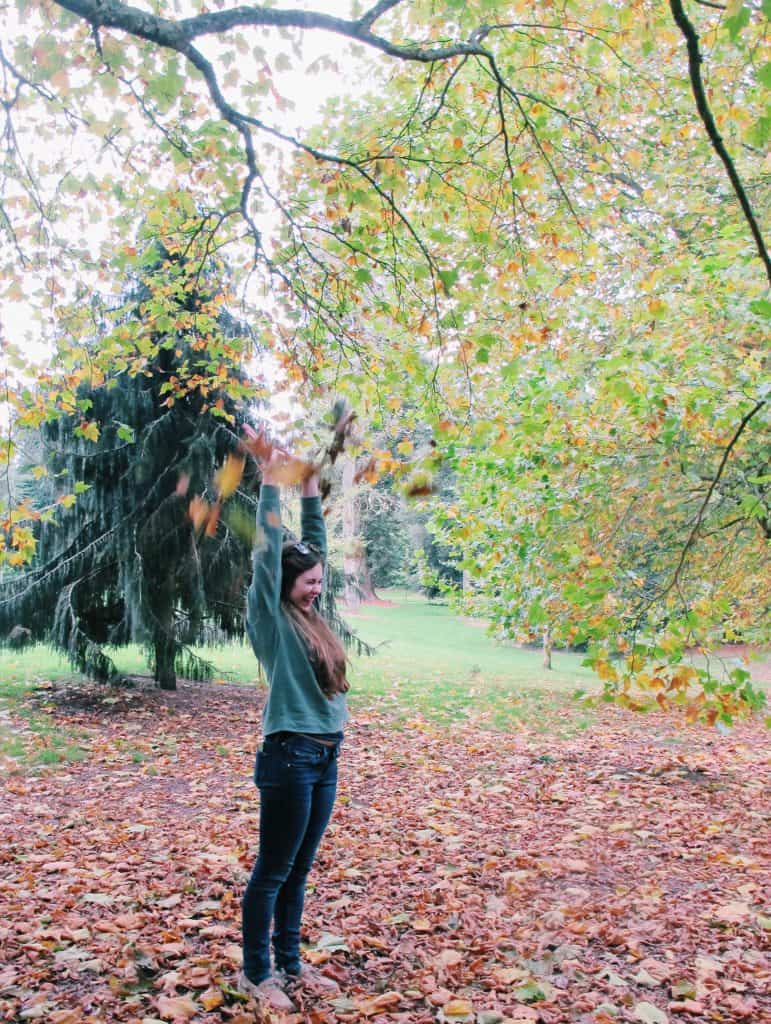 Where was I in October?
Italy (Pisa, Siena, Cinque Terre, Florence), England (London, Poole), France (the refugee camp)
Most popular Instagram in October…
My favorite Instagram in October…
October adventured like…
The first week and a half of October saw me on the "great cot tour" of Italy with my parents… the second part of my post-graduation trip and really lovely to be back in Italy for the first time since 2014. However, due to some food poisoning and just generally SO many tourists (did not expect this in October!) Italy did not completely live up to expectations, but then again my expectations were very high. So far I've only written about the joys of traveling with my parents… but you can expect some posts on Siena, Cinque Terre, and Florence coming up soon!
I spent a couple weeks back in the UK post-Italy which was mostly filled with life admin: doctors appointments, eBaying excess belongings, packing/shipping, blogging and travel-planning! I didn't plan to spend that much time back in the UK but due to the way doctors appointments fell, and a nasty cold I got at the end of Italy, it was smart to have some down time. In between admin, I enjoyed some time with Dan and his family and walks in my favorite country. I also deleted 8,000 emails… LOL.
During said recuperation time, I also got my sh** together (finally!) and set up my first ever GIVEAWAY! I'm giving away some amazing prints (still astounded these designers responded to my Etsy pleas emails and donated their prints!) in honor of my 2nd expat anniversary… you can enter here.
LE BIRTHDAY. Honestly, a weird birthday this year… if I don't spend my birthday with family, I at least spend it with best friends or Dan, and being #extra there is usually lots of pumpkin chocolate cake and a costume party involved. Yeah. Well, this year, I  spent my birthday back at the refugee camp in France. It wasn't your typical birthday, but it was where I needed to be at that time and the girls I'm living with here were so generous and lovely and threw me a party with lots of gluten free food 🙂 You can read my final blog post about volunteering in the French refugee camps (the first time around) here… I am currently back for my second go, and you can fill out the survey in that post to let me know what content you want to read in the future.
Other than that, this month I also told you my favorite things about travel, and gave you a lil' story of being pushed off a mountain in Slovenia.
October read like…
I finished The Island by Victoria Hislop which is a nice vacation read that I picked up from our agriturismo in Siena… not as fluffy as I expected, it's about a woman learning her family history that leads back to a leper colony in Greece. I actually learned a lot about leprosy and would recommend the book for anyone who wants a nice vacation read with a bit of substance.
Questions of Travel by Michelle de Kretser. Picked this up from the Florence hotel after a period of booklessness due to not finding any English bookstores! This book is TOO REAL – I relate so much to the critiques de Kretser offers about travel. Not quite finished yet but it's a good one.
The House at Riverton by Kate Morton. This is also a bit of a fluff read but a good mystery to read when I'm not getting all philosophical with Questions of Travel. Not finished quite yet with this one either!
October tasted like…
I ate my way through all the gluten free establishments I could find in Italy! Cinque Terre was a bit of a disappointment on the gluten free front, but I did write a veeeery exhaustive guide to gluten free Cinque Terre, though, which will be up in November. I ate better in Florence and even tried the world champion gluten free pizza as well as many pastries from the famous Starbene bakery!
After Italy I needed a bit of a detox so it's been nice to have some home cooked food in Dorset. I've also been eating GF oats for breakfast everyday which is quite lovely!
Obvi I put the detox on pause, though, when I received a lovely package of BELGIAN CHOCOLATES straight from Brussels from the lovely Isabel, along with the sweetest note. It was difficult to share them…

testing out the Leon kombucha… it's a hit!

enjoying a final pastry from florence's starbene bakery on the plane back to london! I hope I won't need a treatment from a cosmetic dentist in Idaho Falls after eating all this food.

when in italy…. get gluten free mcdonalds

amazing belgian chocolates from isabel's giveaway!
Are you looking forward to November? Are you headed anywhere exciting in November?
I have so many exciting travels coming up (booked a little… last minute). After I leave the refugee camp I will be in Copenhagen, Amsterdam, and Munich, and then end with a little roadtrip from Germany to France with a donation transport for the refugee camp. Would love any advice you guys have about what to do in those cities! I feel so lucky to have traveled so much over the last few months, but I have a HUGE travel back log. So you can expect an interesting variety of posts over November!
Sarah xx