August has flown by for me. I feel like I just got back from my trip to the UK and Portugal… but life goes on! I had one trip this month to Mackinac Island… a northern Michigan island I've been to four times and loved every time. I have also made some progress with my chronic health condition this month… both within the 'alternative' medicine sphere, and the very traditional Western medicine sphere.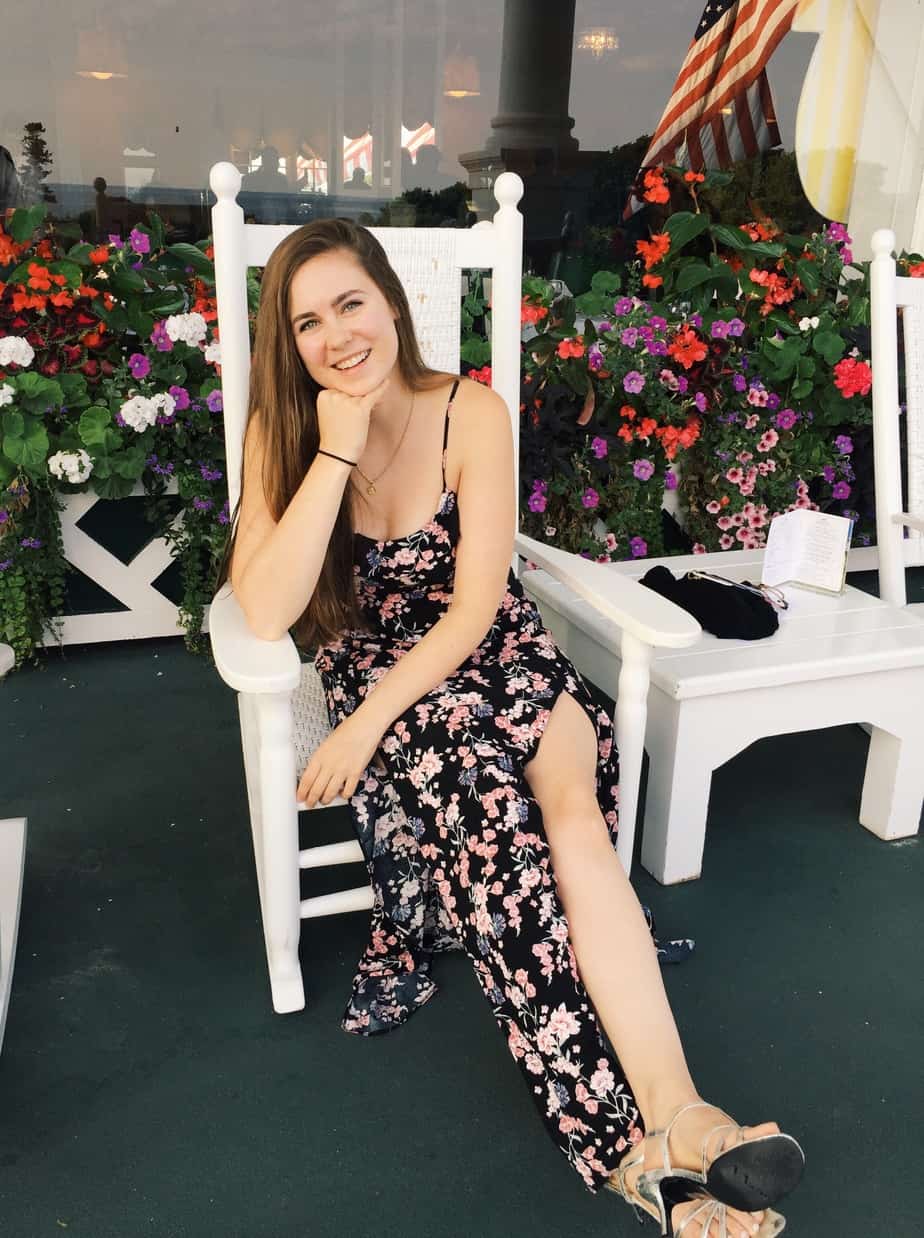 Where was I in August?
Michigan (Lansing, Ann Arbor, Mackinac Island)
Most popular Instagram in August…
https://www.instagram.com/p/Bl76dc5hUps/?taken-by=endlessdistances
My favorite Instagram in August…
https://www.instagram.com/p/BmioprLBnvF/
August on the blog…
I'm pretty proud of how I've kept up with the blog this month. I have published two blogs posts per week (nearly) every week. I have a LOT of content I want to get out for you guys, so you can expect even more next month.
I also had not one, but two giveaways this month! Congrats to the winners of the Encircled dressy sweats! My giveaway with Cloverdale Organics beauty products for travelers is still ongoing… so be sure to enter on my Instagram!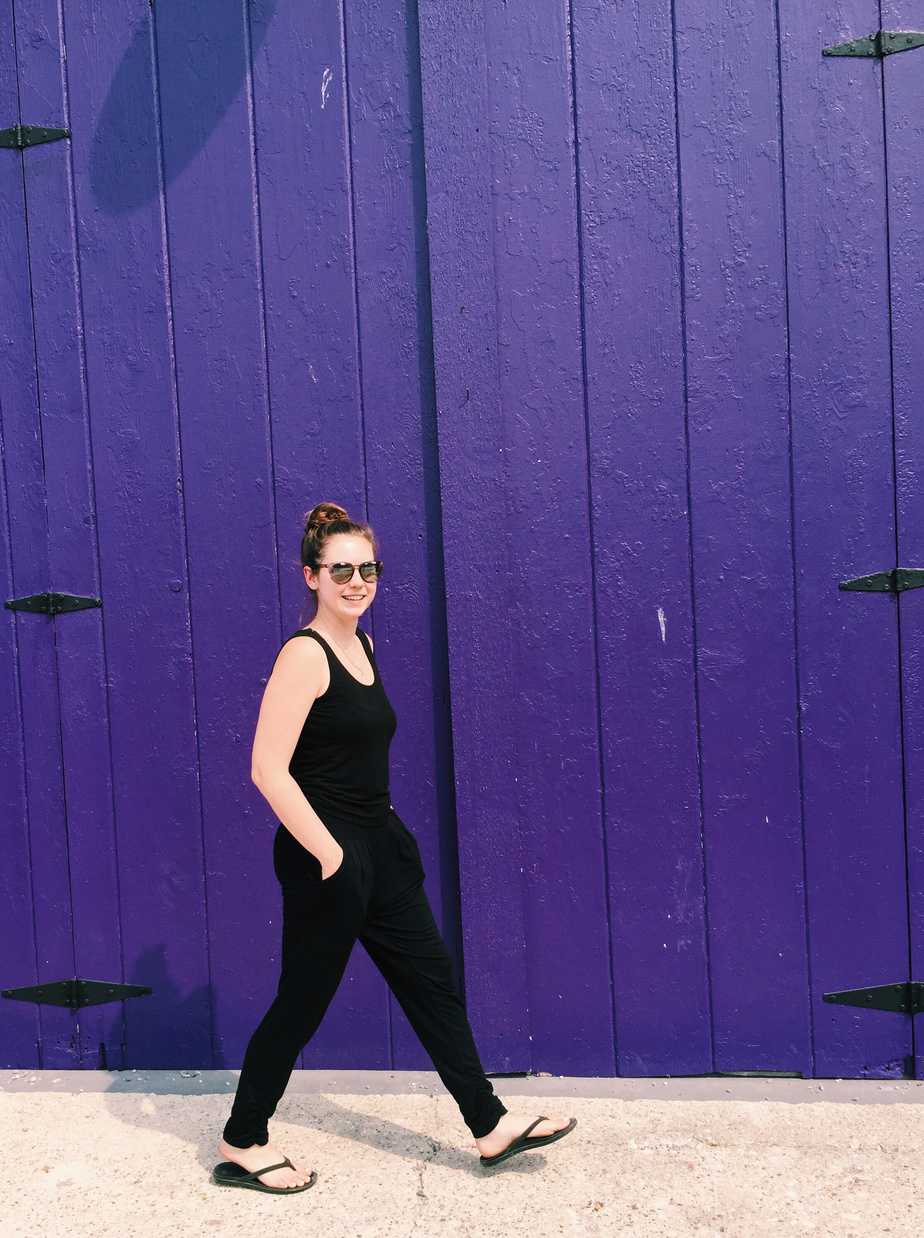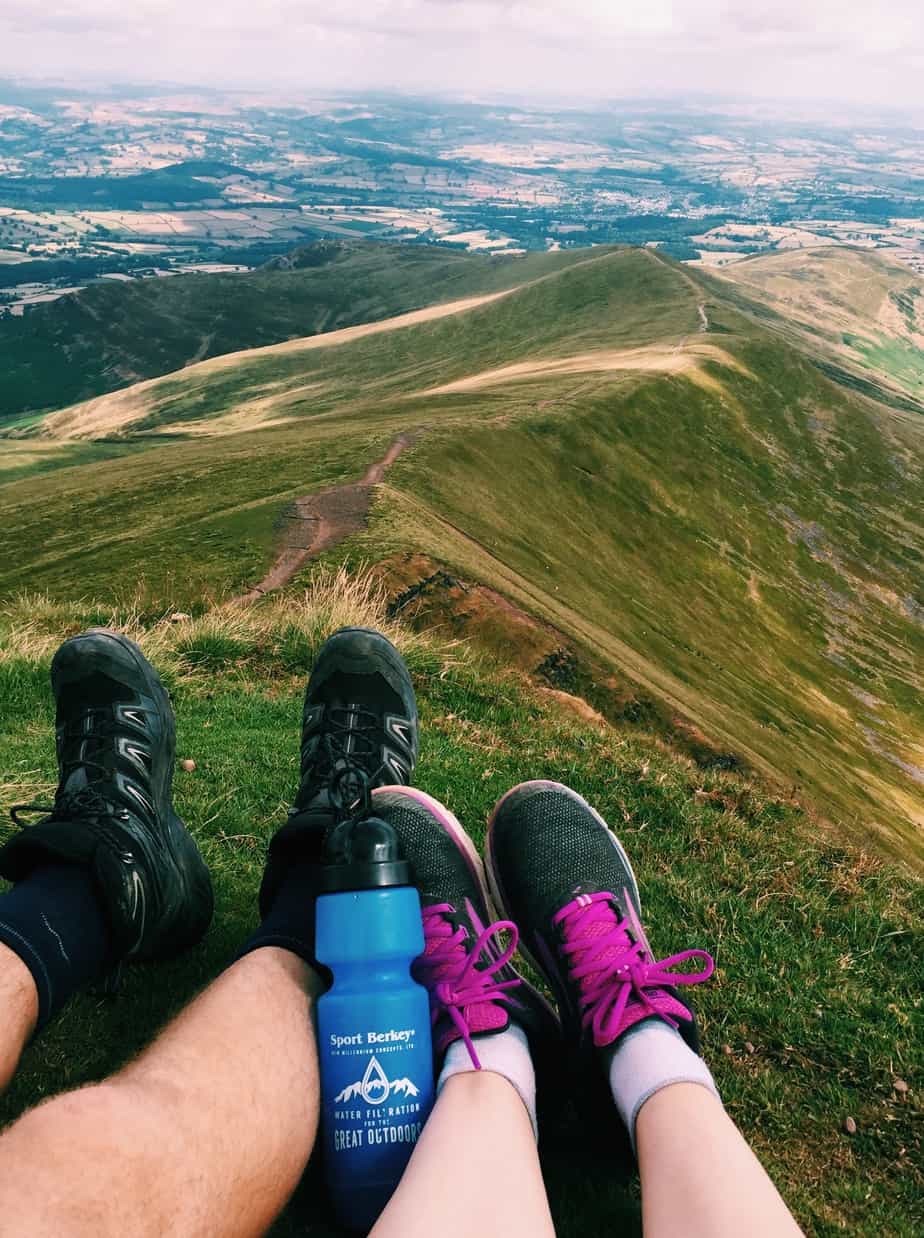 August adventured like…
I took on a lot of extra days at my part time job (running activities at a dementia care unit), to make up for my trip to the UK and Portugal last month.
The big travel adventure of the month was Mackinac Island!! I planned the entire trip around an opportunity I got to work with the iconic Grand Hotel. I have dreamed of staying at this hotel for years. It is one of the top 500 hotels in the world (according to Travel + Leisure). I took my mom with me in celebration of her birthday month, and we spent an amazing few days eating our fill at the Grand Hotel (meals are included!), biking around the island, lounging by the pool, and more. You can read my review of the Grand Hotel here, and my gluten free Mackinac Island guide coming out next week!
I tried/made zucchini noodles for the first time. Except the spiralizer was useless, so I ended up just using a peeler down the side of the zucchini. Zucchini fettuccine anyone?
I've been watching a TV show on Amazon Prime called 'Under the Dome.' It's based on a Stephen King book in which a mysterious dome envelops a small town. It's weird and sci-fi and I love it (anything similar to 'Lost' and I'm there). However it got canceled after season 3 (which I just started) and I am kinda devastated as I know the ending is going to be a cliffhanger (*cries into her popcorn*).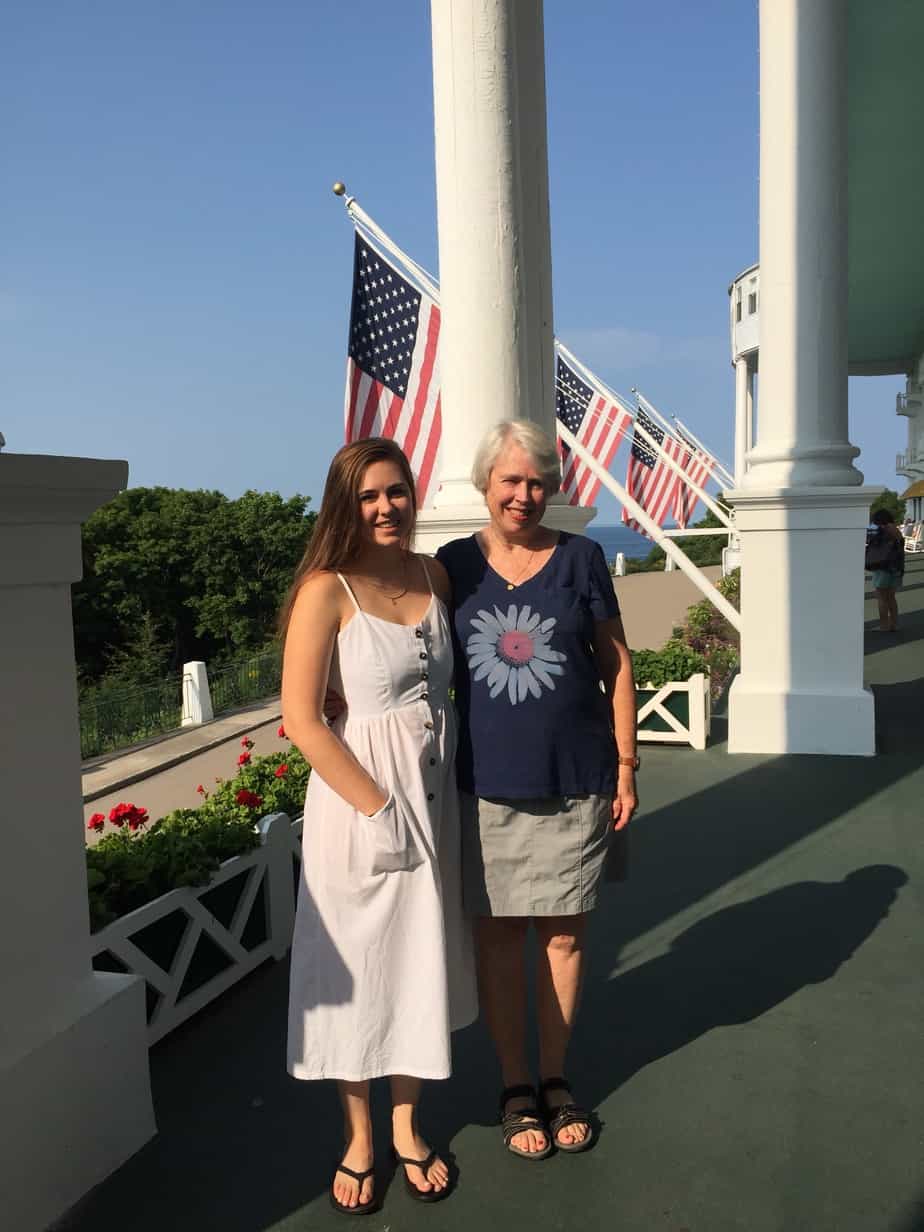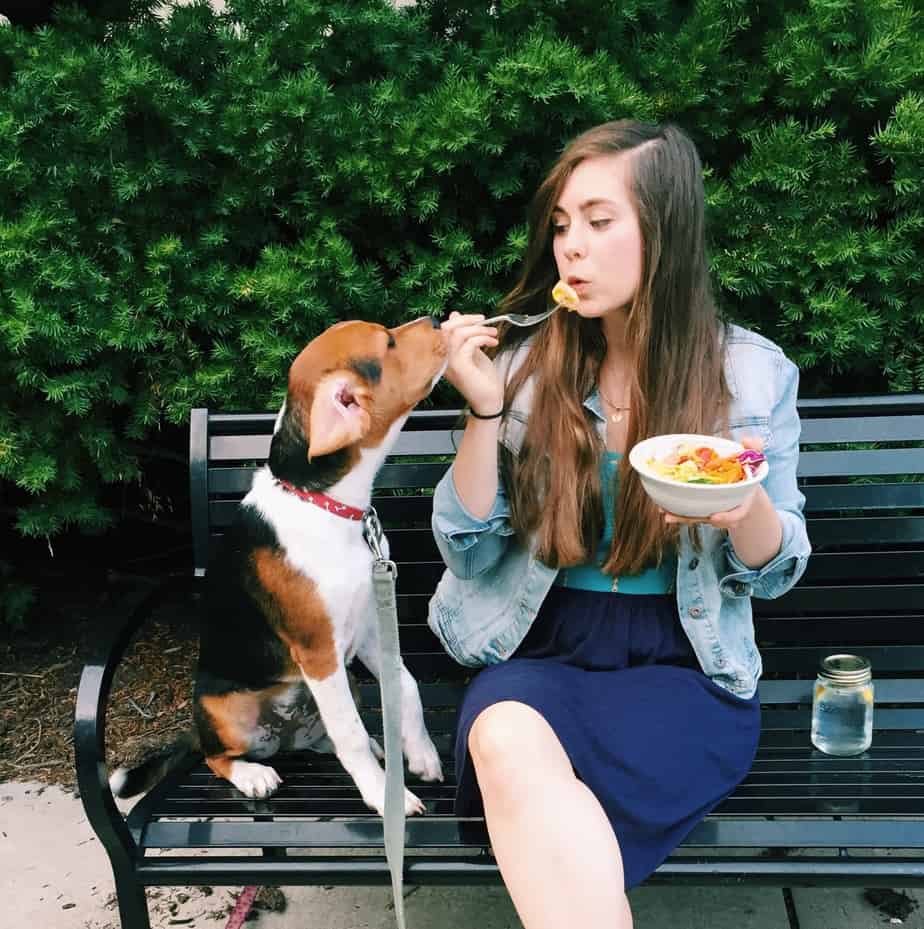 August in health…
Big events in health this month y'all. (If you missed details on my chronic illness journey, read here). I had two big doctor appointments: one with an alternative doctor/clinical nutritionist, and one with the University of Michigan gastroenterology team.
Alternative doctor/clinical nutritionist: I have been interested in alternative medicine for a while, but as someone with a background in health science and research I am somewhat skeptical. However it was actually my new primary care doctor who recommended me to see a specific alternative doctor… who turned out to actually be a clinical nutritionist. My first appointment with her was…well, it's hard to put into words. Stunning? Relieving? Hope-giving? I went in for a 15 minute free consultation, and this woman had looked over my notes already and felt so bad for me, that she gave me a complimentary first full appointment. She spoke to me for 90 minutes, more honestly and kindly and openly than any Western doctor ever has. I had a full list of questions written prior and we went through each one. If you are going through your own struggle with chronic illness, then maybe you can imagine the feeling of relief and hope that this appointment gave me. She has me on a temporary regimen right now, until we can get blood tests.  Current regimen:

No bananas
No dairy (I made sure this was a temporary change hahah)
Switched multivitamin to one without iron
Switched probiotic brand to one without food products or dairy in it (linked below)
No refined flour products. As I am gluten free this still includes all GF refined flour.
Drinking water strategically (not around meal times, and if so I include lemon juice in it to help stomach acid)
University of Michigan gastroenterology: As I've mentioned before, I was referred by my community GI to the specialists at U of M because none of the tests or medications I've been on have solved any of my problems. U of M is the nation's best with it comes to gastro care and I have to say I was impressed by the organization and promptness at my appointment. I went in for a manometry study. This is an hour long diagnostic procedure where a trained technician studies my intestines' muscle and nerve functioning. It is very invasive (you are awake for the whole thing with no anesthesia). However I have been through the gamut by now so it wasn't that embarrassing. At times it was a bit painful and uncomfortable when they were measuring my nerve impulses. I will get results back in a few days, regarding the muscle and nerve control in my intestines, and if this could be a root cause of my problems!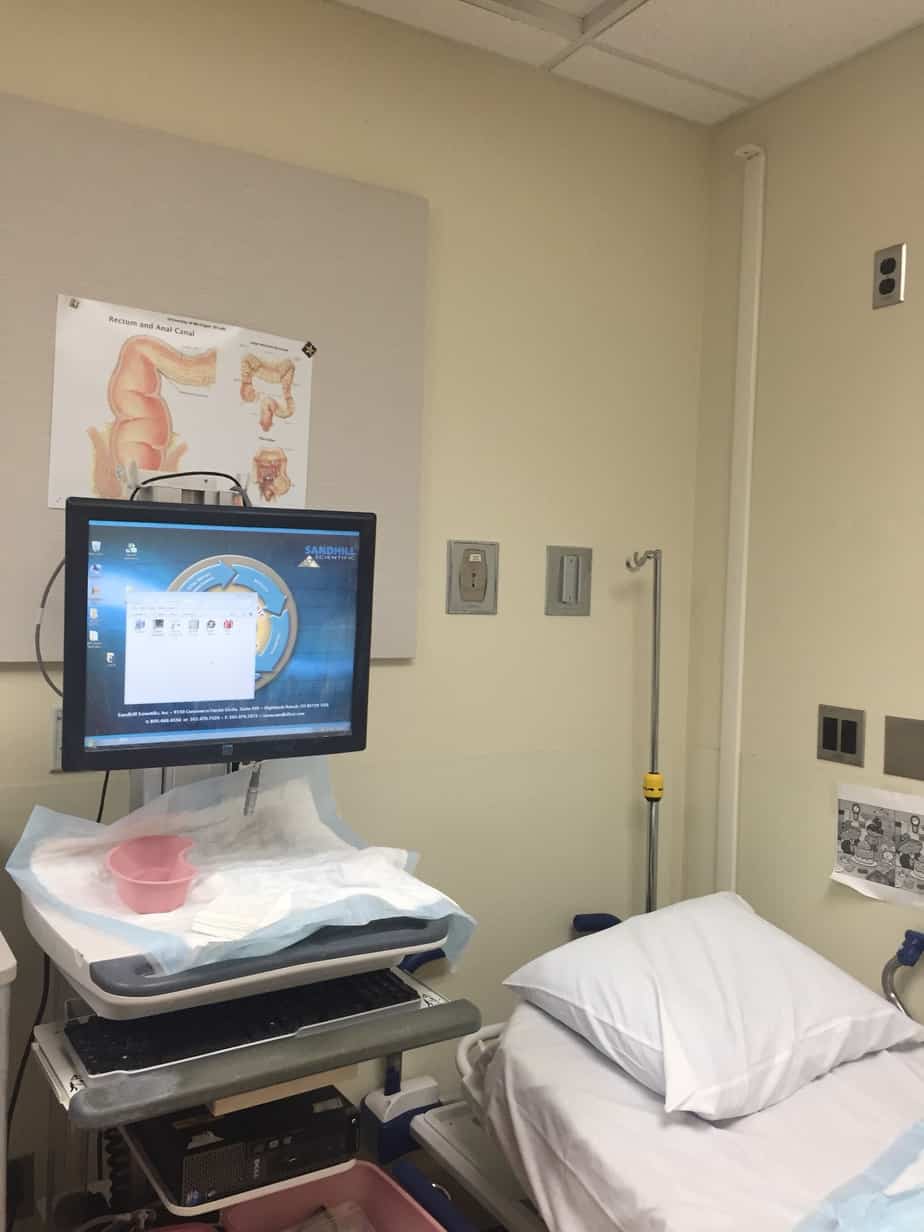 What I bought in August…
I thought I would add this new category as I saw it in Lauren's recent life update post! Here is what I bought in August:
New probiotic: This specific brand was recommended by my clinical nutritionist and guys… once you try this probiotic you will want it forever. Even with all my stomach issues this probiotic has had a noticeable impact on my health (lookin' at you, chronic constipation).
Blue-blocking glasses: There is evidence that blue light (emitted from TV, phones, laptops, eco-friendly light bulbs etc) can be damaging, particularly in disrupting your sleep-wake cycle. I noticed I was really struggling to sleep after I started using my Kindle at night with the back light turned on. I am also on my phone/computer alllll the time during the week.
Purple heirloom potato chips: So yummy. I'm obsessed. You can get them at Whole Foods too.
Pottery supplies: I'm in the very slow process of setting up a home pottery studio, with a wheel borrowed from my mom's friend. I had to drive an hour away to get some clay and of course I then got distracted with all their other supplies!
Microneedling: One of my 25 before 25 goals was to have more regular facials/spa treatments. I have discovered a love for microneedling but hadn't had an appointment in months as I've been so busy. I called and had a day-of appointment the other day!
I use the free app/website Mint to track my spending. I have been using it for months now and really recommend it!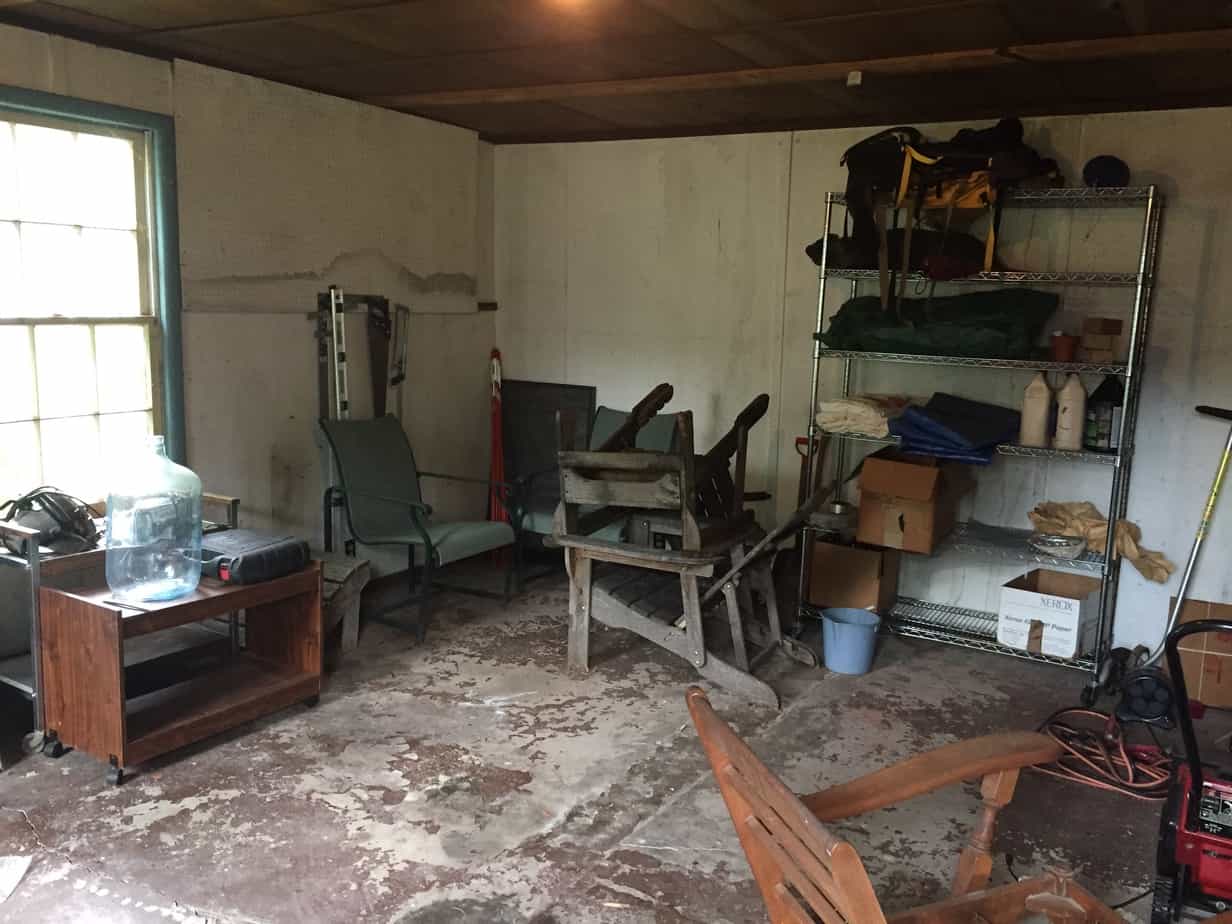 August mantras…
Writing this post was nice because it reassured me that I have actually done a *lot* in August! However I still have a lot of goals that I've not yet fulfilled, particularly regarding my occupational therapy exams. As much as I love developing my blog and my freelance writing career, I do feel like I'm balancing two different career paths: the healthcare one, and the writer one. It is a lot, and sometimes I feel like by trying to do both, I am actually advancing in neither. 
If anyone has advice for me about fulfilling goals, getting work done, being productive, and working on your career whilst being multi-passionate… well, I could really use some words of encouragement. I'd love to hear from you <3
In the mean time, I hope you all have splendid Septembers!
Sarah xx
*Some links in this post are affiliate. I may make a small commission through these links, at no extra cost to you.