Traveling with Endometriosis: Advice from 7 Endo Warriors
I am so proud to bring you this post about traveling with endometriosis, with tips from seven endo warriors. Traveling is hard on anyone's body, and when you have a chronic illness like endometriosis, it's that much harder. I know a lot of people with endometriosis avoid travel, or feel limited in their travel options. Personally, one of my biggest passions in life is travel, and endometriosis became a big barrier to that. How could I avoid a flare? What could I eat? How do I deal with the pain? What products can help? There are so many questions when it comes to traveling with endometriosis. That's why I reached out to these fellow endo warriors to share their best tips.
Tips for traveling with Endometriosis
Of course this article is a little bit selfish because I wanted to gather as many tips for traveling with endometriosis ahead of my upcoming travels (I'm off to England and Nepal… the longest trip I will have taken since my massive flare and subsequent diagnosis last year). However, I tried to reach out to a variety of endo warriors with a diversity of experiences. Below, you will read advice from fellow travel bloggers with endometriosis, a pelvic physical therapist who has endometriosis, a holistic nutritionist with endometriosis, a woman with endo trying to travel and conceive (shout out to my amazing cousin Kathy!), and more. I hope that at least one of these voices resonates with YOU, and that you find some tips to help you live your best life.
*These contributions represent each endo warrior's personal experience, education, and views. They are not necessarily representative of my own views and should not be taken as strict medical advice. Please consult with your own medical and healthcare team if you have concerns prior to travel.
"When I think of my top tips for traveling with endometriosis, I think of managing what you can, and the three areas that come to mind are clothing, food, and rest. Most of the time, while traveling and at home, I wear loose tops and I also love to wear long dresses. I try to wear clothing that is loose and flowy so that if an endo flare hits, at least I won't be swelling out of my clothes. If it's a trip where I will be swimming, I always have a one piece with me so that I can hide my endo belly a little if I have a flare up. It's only a little extra comfort during an uncomfortable time, but it does help. Food can be such a trigger but I never want to miss out on trying different foods while I am traveling. Since I know that most of the delicious food I want to try will be a trigger for me, I try to pick the times when I'm OK with having an endo flare which is usually at nights because I'll be able to sleep it off, and towards the end of the trip. Lastly, I love to adventure and be on the go, but I've learned from traveling with endometriosis that rest is sometimes a non-negotiable. While you are traveling, remember it's OK to take a break if you need it, whether it's sitting on a park bench to rest in between activities, booking in for a massage, or having an early night. It can be tough traveling with endometriosis, but I think as long as you listen to your body and manage the symptoms as best you can, you can still have extraordinary travel adventures."
While you are traveling, remember it's OK to take a break if you need it.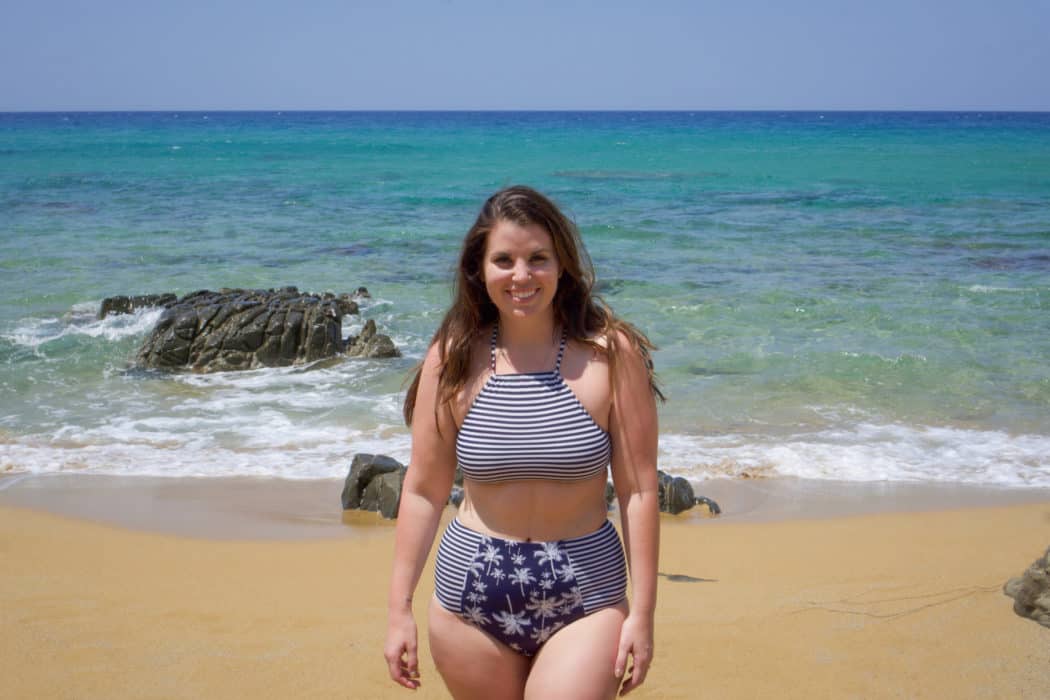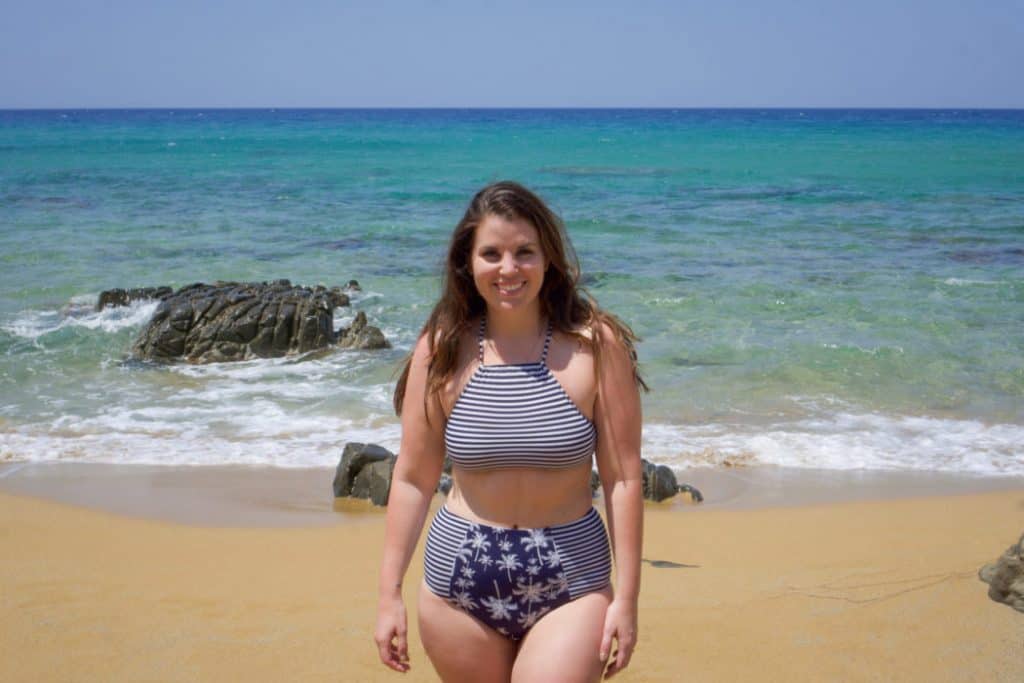 "Planning a trip around your period is especially hard when you have endometriosis. Planning a trip around trying to get pregnant while having endometriosis is a whole other level. I was diagnosed at the age of 33 after three years of trying to conceive. Little did I know that my journey to my beautiful twins would last eight more years! I have done 15 medicated infertility cycles, keto diets, and acupuncture treatments. For those that have been there know that all of those appointments take a huge chunk of time out of your week. So how did we travel? We planned with all of our doctors! We couldn't travel to any ZIKA zones, so we went everywhere else. With a little planning ahead, all is possible. In order to not look like a junkie, I highly recommend that you call your airline and hotels to find out how they accommodate refrigerated medications and how to dispose of sharps. Trust me on that one! Second, always get trip insurance. I never had to use it, but it did give me peace of mind. Your doctors can adjust hormone medication, so you don't get have your crazy aunt coming with you out of town. Traveling for us was always a reset and helped us gain perspective. Plan A was always TTC (trying to conceive) and plan B was a fabulous trip. Before we got pregnant with our twins, we had free tickets to anywhere (long story). This was the only trip I missed, gladly! However, we can't wait to show Max and Eve the world!"
Planning a trip around trying to get pregnant while having endometriosis is a whole other level.
"Dealing with endometriosis in our daily life is already frustrating, let alone traveling with it. We don't know when it will strike, how painful it will be, and for how long – all the elements that could ruin our travels. After becoming endo-free for 7 years post-operation, the condition has come back to haunt me. 'Two cysts are spotted near the ovaries,' the doctor said to me, 'and this time, a surgical operation is not recommended.' I have been warned before that there is a high chance of reoccurrence, so the news didn't really take me by surprise. But why? What have I done to trigger it? Is it because I stopped taking oral contraceptives? No one has a definite answer to it. The only thing I could do now is learn to coexist with endometriosis. Here are a few things that have helped me deal with the condition whenever I travel:
Get plenty of rest. There was a time when I could party all night, but I've noticed that my body gets tired more quickly now (okay, maybe it also has to do with aging) so staying out past midnight is no longer a common practice for me. On vacations, I try to get at least 6 hours of sleep and schedule in nap time whenever it is possible.
Painkillers are my best friend. Nobody likes to let cramps ruin their travel days. I always carry painkillers with me just in case it strikes.
Be mindful of what I eat. I know what my body can tolerate and what can give me a bloated belly so I always stay within my limits. Feel what your body is trying to tell you!
Getting an IUD insertion. After discussing with my doctor, I recently got an IUD inserted hoping that it will stop my cysts from growing and relieving period cramps. It definitely needed a few months of getting used to, but I have started to see the benefits of it with much lighter periods and no cramps. If you're considering this option, I'd advise starting the conversation with your doctor to see if it is right for you!"
The only thing I could do now is learn to coexist with endometriosis.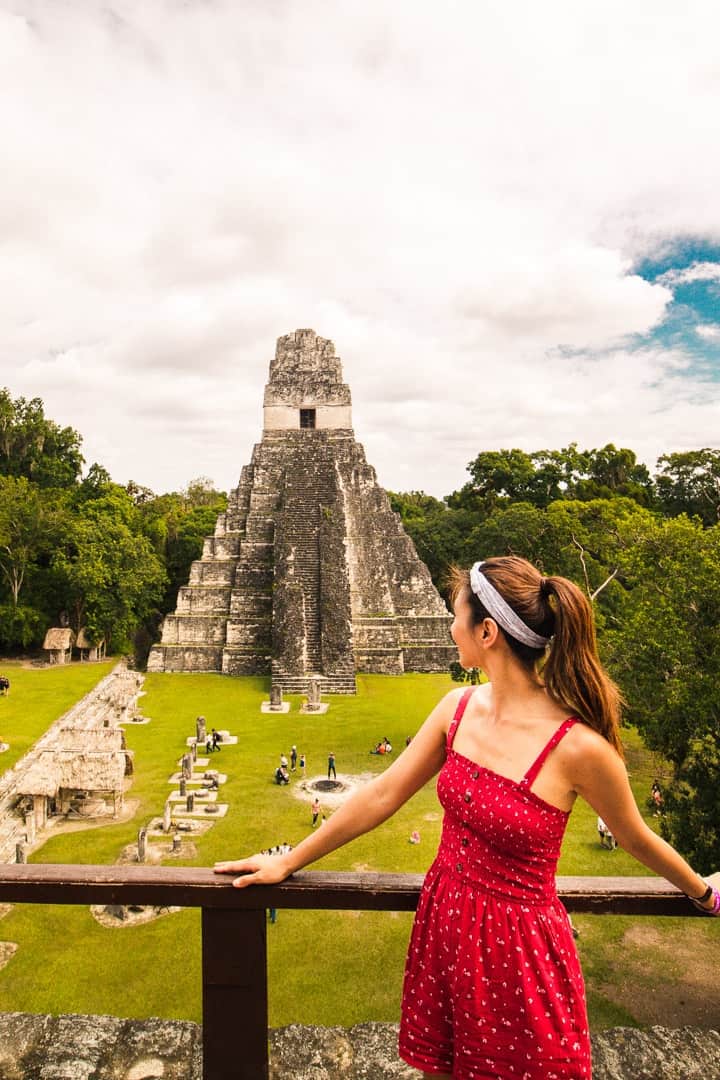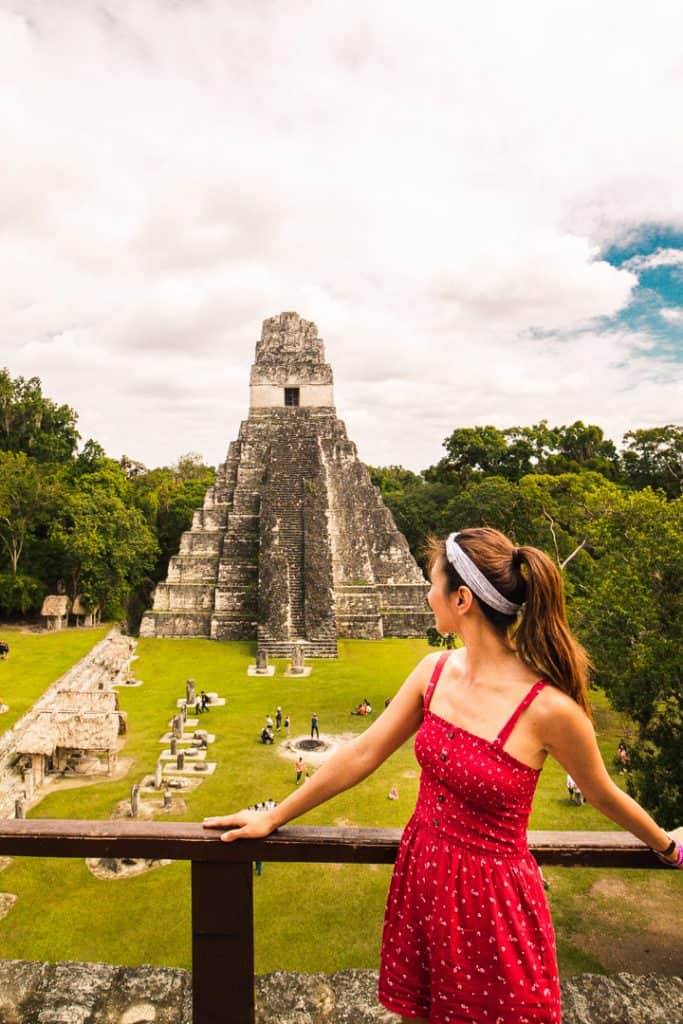 "I embarked on a solo trip to the first Endometriosis Summit in Hoboken, NJ. It was a brief weekend but I knew traveling with endometriosis would require flexible planning and every endo tool possible. I'd need to prioritize comfort… I spent days just deciding what to wear, which clothing items would cause the least discomfort, which pair of THINX would hold leaks the longest and how many extra I would need. I packed multiple strengths of CBD salve, each day's supplements and healthy snacks for my picky as hell inflammatory nightmare of a uterus.
I set loose structure for the weekend. I saved money for Uber, knowing what navigating public transit would do to my body. I used Sarah's incredible GF Guide to NYC as a baseline for my adventure. I had one day to explore and one day to learn.
My day of exploration started with an early flight; I opted for extra leg room, practiced meditation to combat my flight/bleeding anxiety. I drank ginger tea, enjoyed dairy free snacking, lots of deep breathing, art markets and experienced one incredibly bloody period cup change. It was a wonderful and exhausting day.
Summit day! My entire body ached. I put on a clean pair of THINX, wore the endo-belly friendly outfit I'd carefully packed, felt like a champ changing my period cup between every Summit session, reapplied CBD salve every hour in painful areas, drank water constantly to keep my fatigued body alert, commiserated with new friends in shameless deep squats to relieve our painful pelvic floors, chose gluten and dairy free food options in an effort to reduce inflammation, checked in with my support system at home and online. I used every tool I possibly could have. The preparation left me calm giving me the ability to focus. It's a weekend I'll never forget.
Use your tools. Get organized before you start a new adventure. It'll be worth the planning effort now, to care for your needy body later. Be kind to yourself, you're doing the best you can."
Use your tools.
Get $10 off THINX here.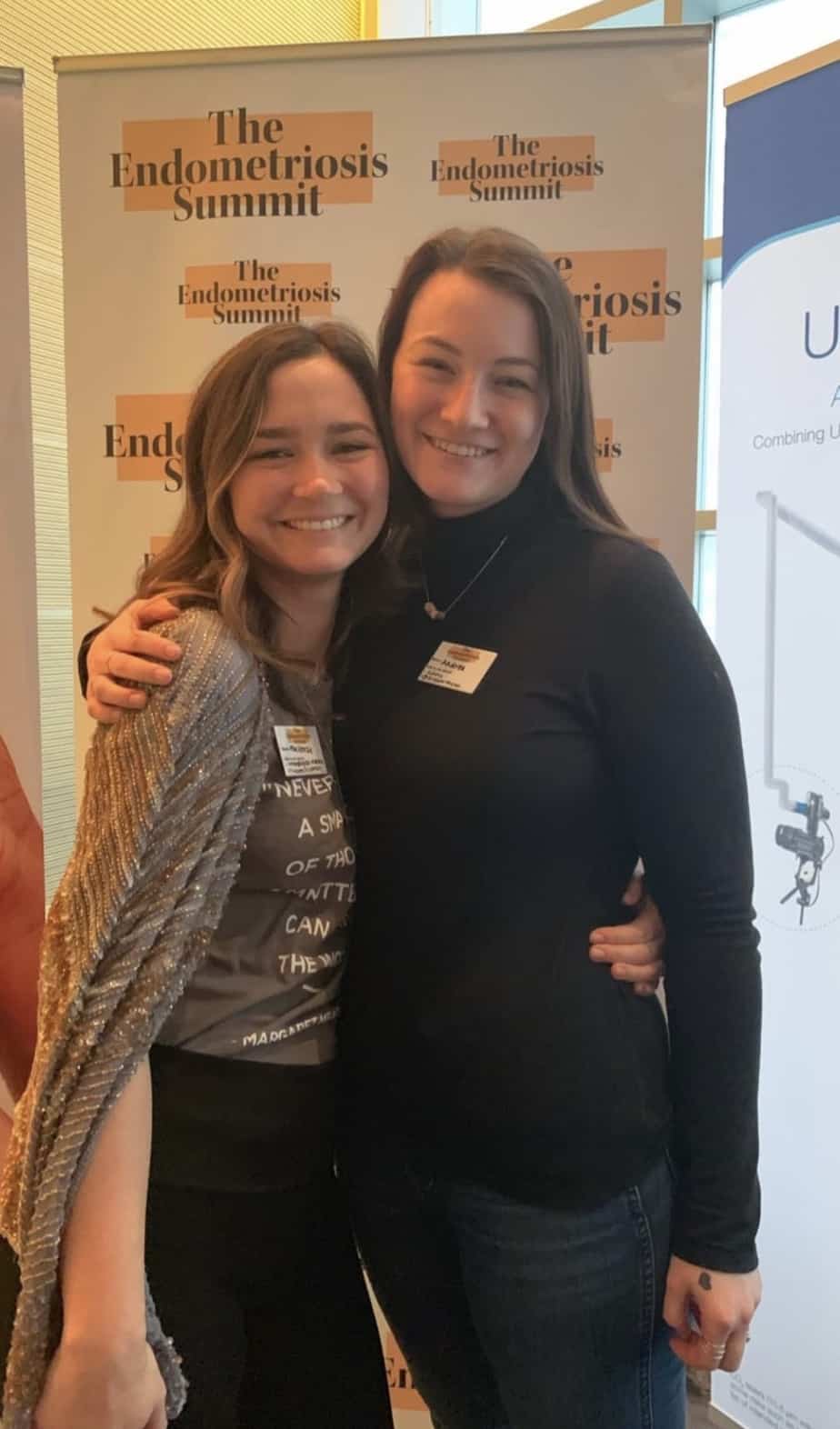 "For me, the key to traveling with Endometriosis is to stick to my morning and evening routines. This includes getting movement and a nutritious breakfast in the morning (which often means skipping the complimentary breakfast at hotels), and taking my nightly epsom salt baths which help me get to sleep. These are non-negotiable routines for my health. I know I ideally need a kitchen and bathtub when I travel, which often means utilizing Airbnb. Airbnbs are affordable, and in my opinion so much more fun! The first trip I make upon landing is to a grocery store (a plus if it's deemed a 'health food store') to get meal basics and epsom salt. I like to take time to research the local food vibe and find new recipes to keep in theme with our trip, whilst keeping meals simple so we aren't cooking all day instead of exploring. For example, we loved trying the fresh fish from the Seattle fish markets, and frying up plantains in Costa Rica. Usually I want to eat out at least a few times (this is vacation after all!) so taking time to research accommodating local restaurants helps me actually enjoy the experience, as opposed to worrying about a digestive flare. To prioritize rest, I try not to jam pack every single activity in. Plan REST time into your daily itinerary while traveling with endometriosis! No shame in taking this time to care for yourself!"
For me, the key to traveling with Endometriosis is to stick to my morning and evening routines.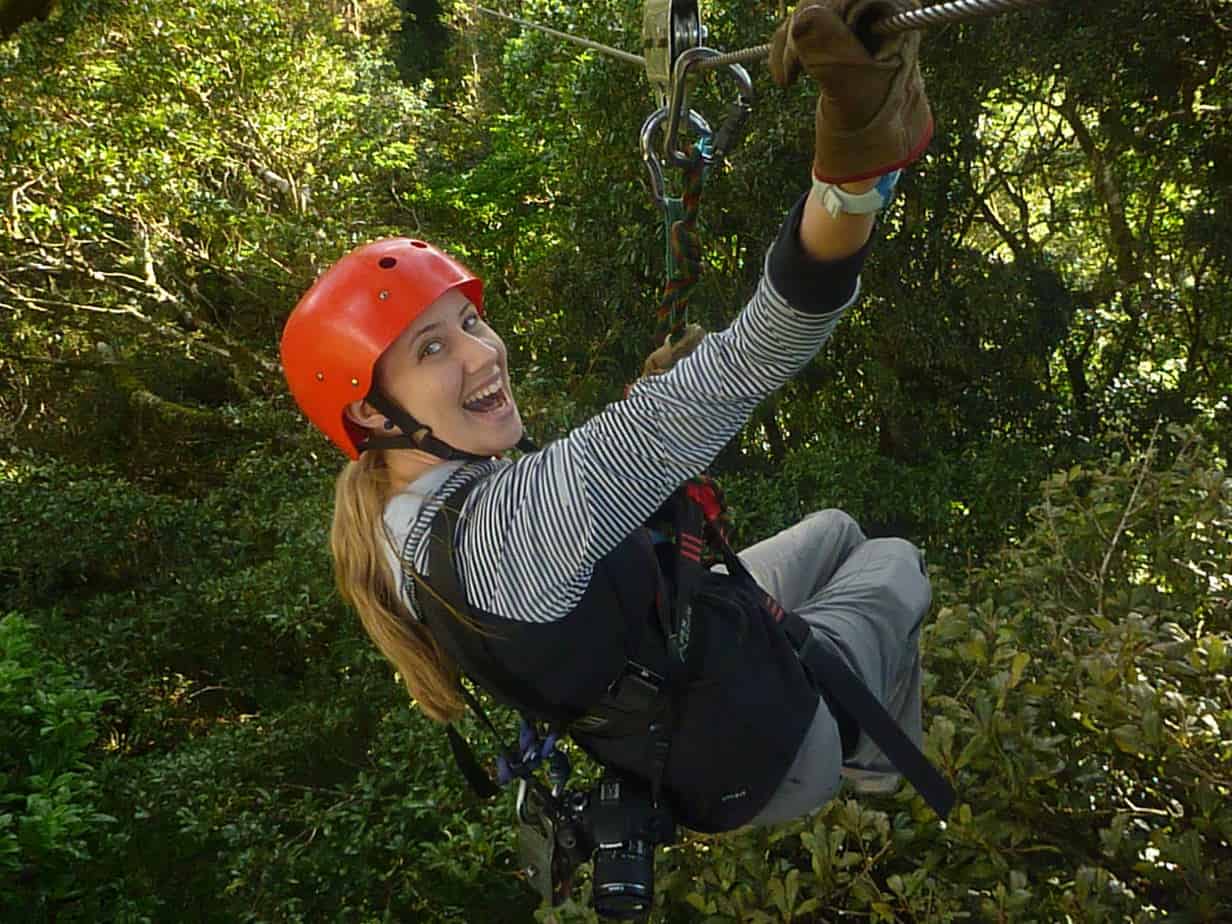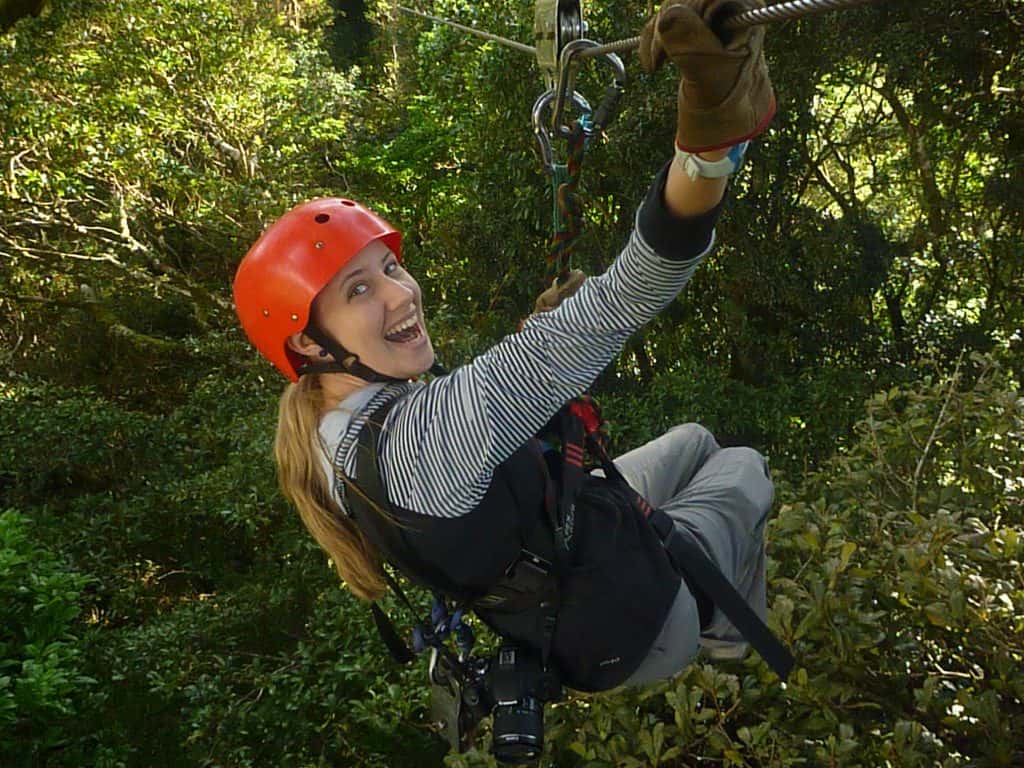 "Traveling with endometriosis can be invigorating, but also difficult. As a pelvic physical therapist specializing in endometriosis who also has endometriosis, these are five of my tips for traveling with endometriosis:
Do Your Research. Know what your accommodation includes. Maybe you need a fitness room to stretch in after a long drive, maybe you need a HEPA filter to help you breathe better at night. Knowing what you are getting into will help you be prepared if you do flare.
Get comfy. Be honest Endo Belly Peeps, forget the waistband. Just embrace sweats and be fine with it. No shame in putting your own body first. Also try taking a neck pillow and putting it on your seat with the opening towards the back. This may relieve pelvic floor and pudendal nerve pressure.
Be prepared. If you know you have allergies, take your own food. I travel internationally to lecture and am severely allergic to food so I always have packets of almond butter and snack bags with me. The latest trend of "jerky" makes it easy for me to have on the go proteins with me.
Don't Underestimate Footwear. A good pair of compression socks and sneakers can go a long way. Even if you have some pelvic floor dysfunction or pelvic congestion syndrome, compression socks can ensure your legs don't swell so much and help combat leg pain. Good quality sneakers help everything from your legs to your back.
Accept Help. It is okay to accept help. It is better to travel than to stay home and have FOMO. For example, try to board a plane earlier, ask airlines for wheelchairs, or have a porter handle your luggage. Take rest stops when you drive. Don't get caught up in people seeing you. You and your pelvis are what matters, not them. So take the help where you can get it."
Don't get caught up in people seeing you. You and your pelvis are what matters, not them.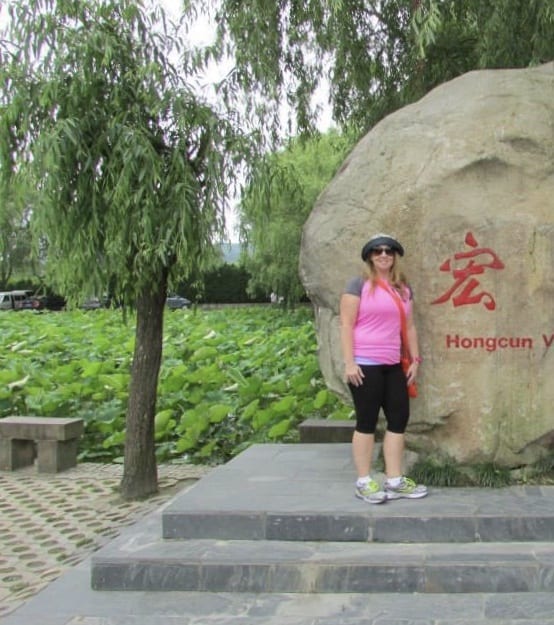 "All of my health problems came to a head during longterm travel. I was living nomadically in Europe, and it got to the point where I couldn't function anymore with my bleeding, pain, and constipation. I returned home to Michigan, went to so many doctors, and finally received my diagnosis of endometriosis. Having a name to my symptoms has certainly helped with my anxieties around supporting my health during travel. Just knowing some of the pathology of my disease has helped improve my travel planning. Now, I swear by products such as Thinx. Food is a huge trigger for me so I pack more healthy foods with me so I eat out less – things like gluten free oats, quinoa, nut butter sachets, andpumpkin seeds. I bring supplements with me in my favorite travel medication container and try to maintain my routine as much as possible. However, no matter how many precautions I take, the truth is traveling is hard on our systems, especially traveling with endometriosis. So sometimes it's important to have self compassion and know that an endo flare isn't always avoidable and that's okay. Just forgive yourself, accept that you can't always control chronic illness, and rest as much as you can."
It's important to have self compassion and know that an Endo flare isn't always avoidable and that's okay.
Get $10 off THINX here.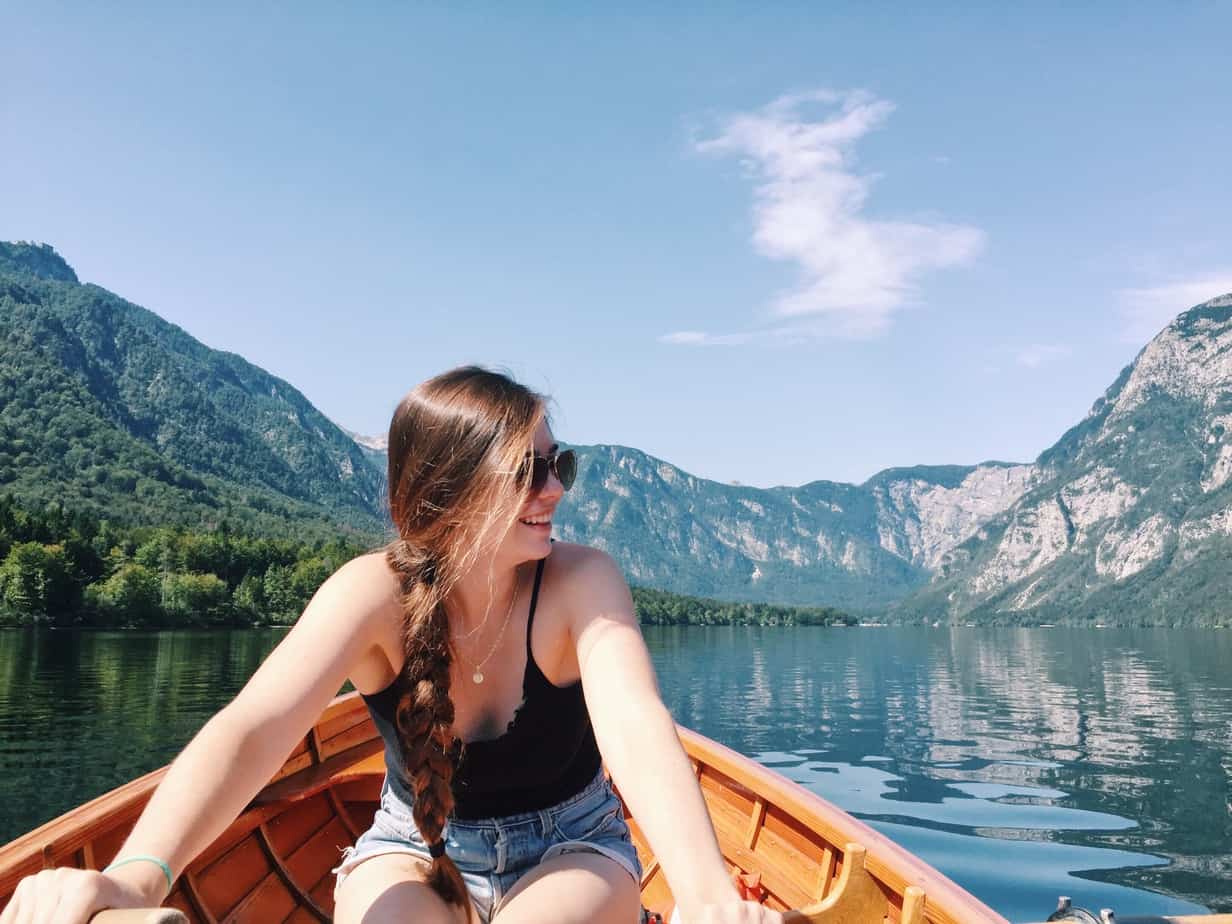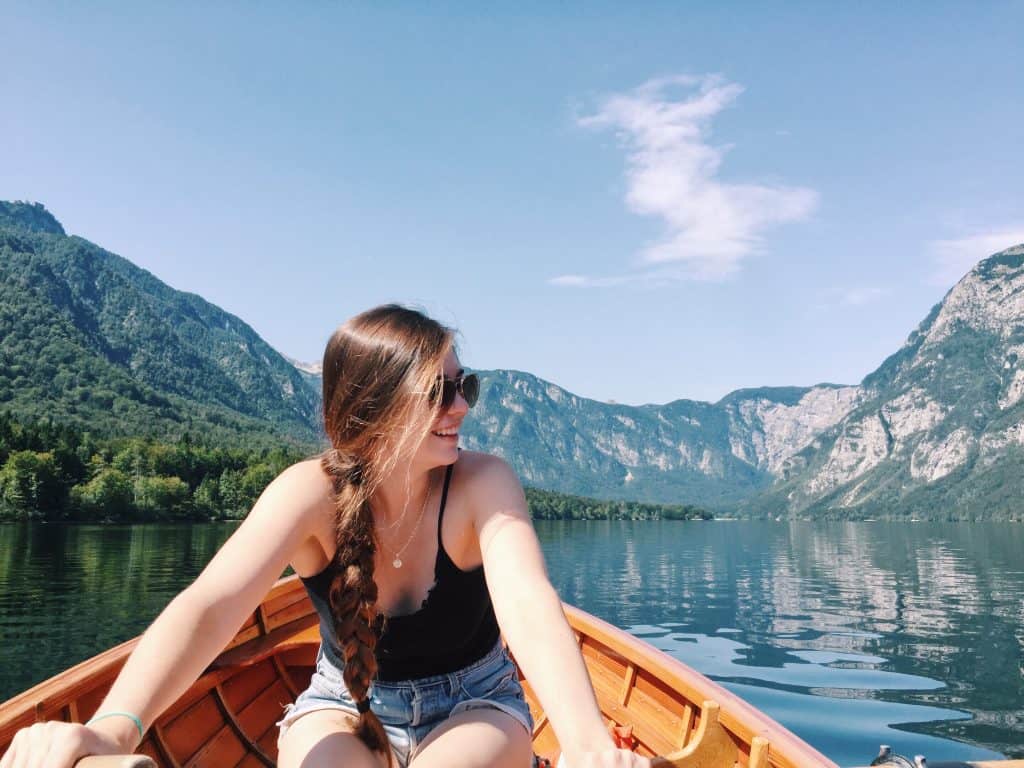 Traveling with endometriosis is undoubtedly challenging. But these women are all showing it's possible… with a little creativity and a lot of grace. I truly hope this post helped you and gave you some new tips for traveling with endometriosis. And if you have any of your own tips that weren't mentioned here… drop 'em below in the comments!
Get $10 off THINX here.
Sarah xx
Pin it for later…