How to Prepare for Endometriosis Surgery at the Center for Endometriosis Care
Wondering how to prepare for endometriosis surgery? I am here to help you.
I am now over six months post endometriosis excision surgery at the Center for Endometriosis Care (CEC). This was my second surgery for endometriosis (you can read about my diagnostic laparoscopy here), but the first surgery I've ever had to travel out of state for. I flew from Michigan to Atlanta, Georgia, where I had surgery with Dr. Jeff Arrington.
This endometriosis surgery was a huge undertaking emotionally, physically, and financially. But, spoiler: it has more than paid off and I am feeling better than I could have imagined!
In this blog post I share step-by-step how I prepared for surgery at the CEC. I hope it is a helpful, comprehensive guide for anyone else considering the CEC, or otherwise traveling for endometriosis surgery.
If you'd like to read about what my excision surgery was actually like, and my tips for endometriosis surgery recovery, please stay tuned. I'm working on a batch of blog posts all about this crazy journey!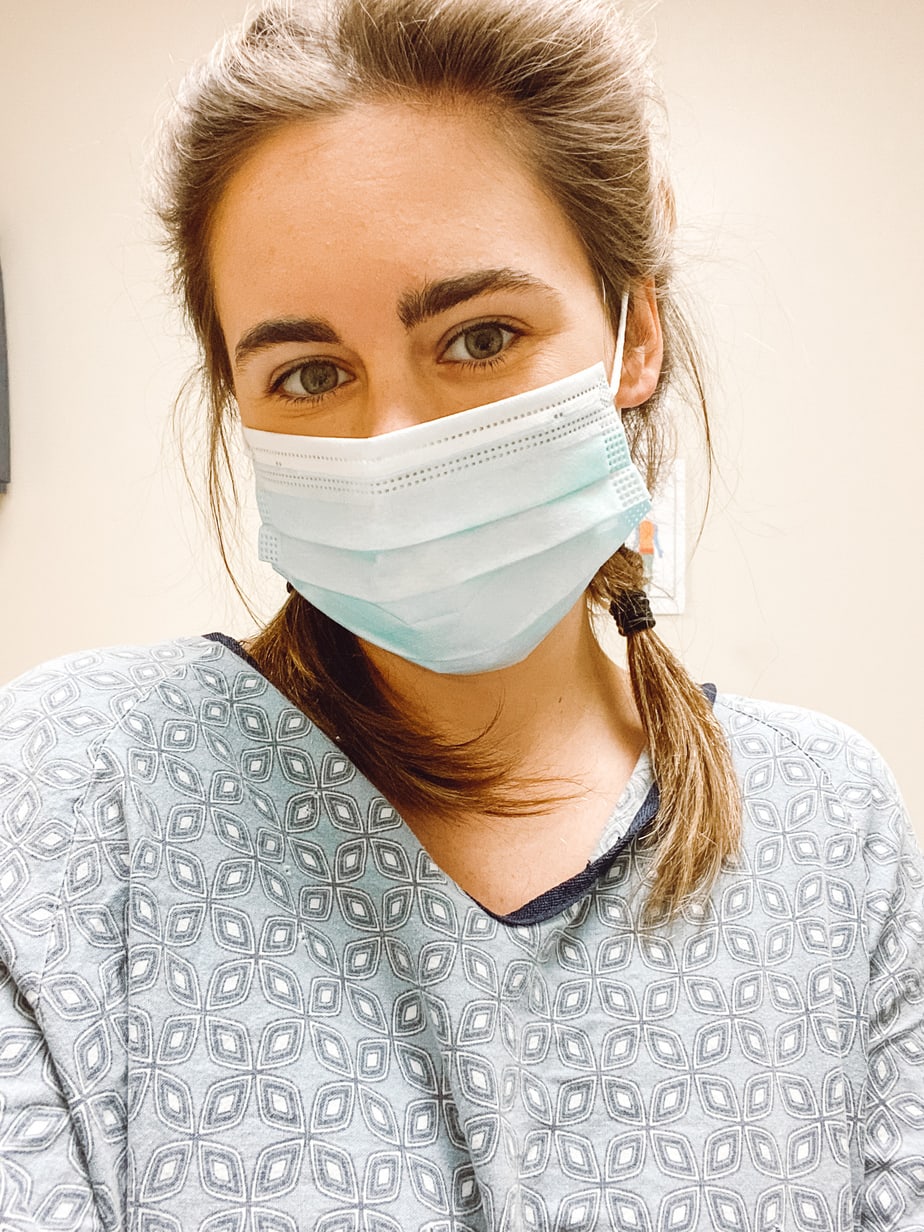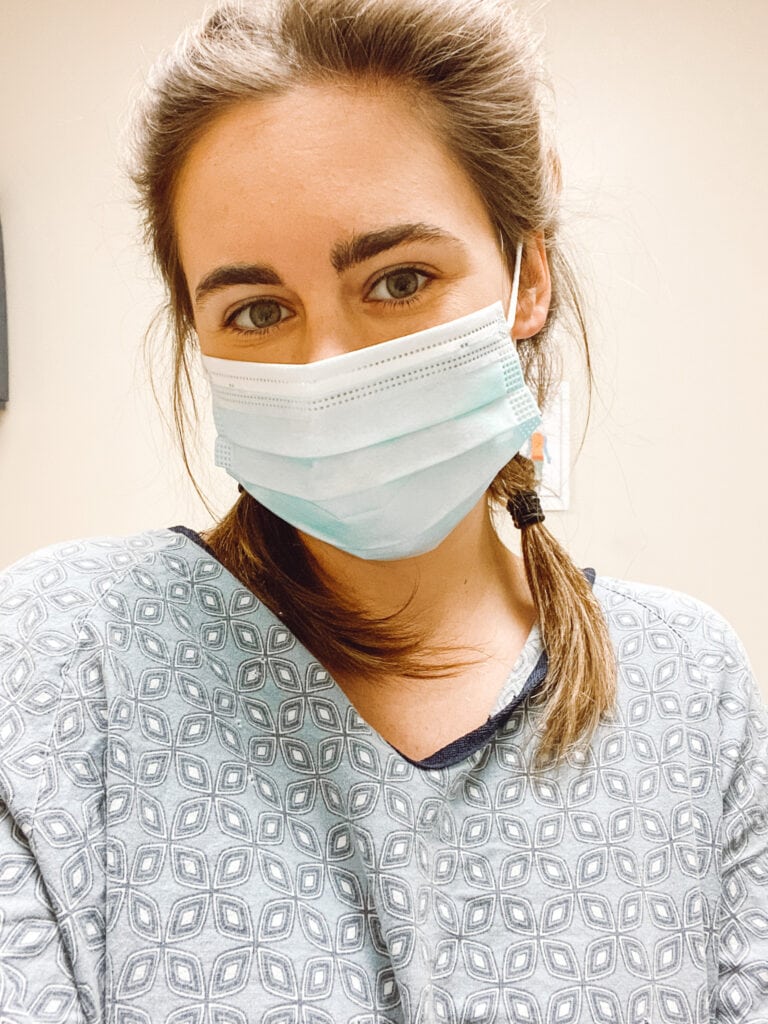 How to Prepare for Endometriosis Surgery… in 12 Steps
A lot of this article is specific to my experience and the processes at the Center for Endometriosis Care. If you are also heading to the CEC, this will be very helpful! Even if you are going to see a different surgeon, this information is still generalizable.
1. Choosing Your Endometriosis Surgeon
The first step in this long journey was choosing my endometriosis surgeon. Nobody would willingly choose to travel long distances for surgery. Unfortunately, many of us with endometriosis feel forced to make this decision based on a severe lack of skilled excision surgeons where we live.
Why I Traveled for Endometriosis Surgery
I had to travel out of state for my endometriosis surgery because the surgeon I was scheduled to see in my home state retired. This meant that there were no more skilled endometriosis specialists in the entire state (Note: this has now changed, check out Michigan's new excision expert here).
Of course, there are many general OB/GYNs who will perform endometriosis surgery, but not at the expert level I (and most people) need. I'd already had one failed endometriosis surgery and I knew I had to see an expert surgeon – or suffer more years of pain.
My retired surgeon's office recommended some surgeons to replace him, but they were ALL out of state. The problem is… my health insurance would only cover surgery in state. In desperation, I ended up meeting with two more surgeons in Michigan and asking them my vetting questions, which they miserably failed with major red flags… all the while I was getting sicker and sicker, with my pain sometimes preventing me from working. I needed surgery and I couldn't keep waiting for a miracle.
HOW DO YOU TELL IF AN ENDOMETRIOSIS SURGEON IS AN EXPERT? | One way to tell if a surgeon is an expert is if they are approved by I Care Better, or one of the "Nook-approved" surgeons in the Nancy's Nook Endometriosis Education group. If a surgeon isn't on those lists, here are also some vetting questions to help determine if they're an expert.
Choosing the Center for Endometriosis Care
It became clear that I would have to travel out of state if I wanted an expert endometriosis surgery to get my life back. And I decided, if I have to travel I might as well go to the best.
I decided to go to the Center for Endometriosis Care for a variety of reasons, but I was particularly drawn to it by the surgeons' advocacy on behalf of patients, their free initial consult, and the fact that they only operate out-of-network which meant they had a staff department dedicated to helping patients figure out their out of network coverage.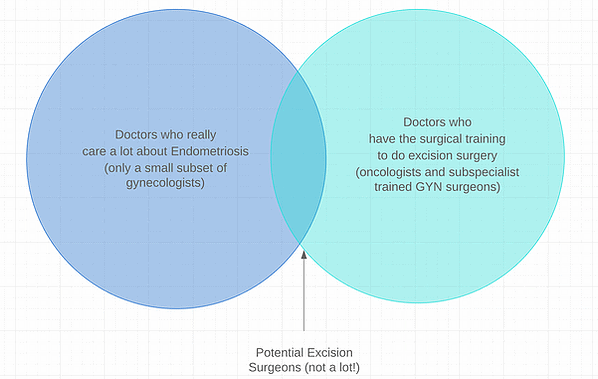 2. Free Records Review
This next section is somewhat specific to the CEC, but wherever you decide to go for endometriosis surgery it is likely you'll have to send in your medical records – the process might just not be as organized as it is at the CEC.
The CEC operates a free case review. Basically, one of their surgeons (Dr. Arrington or Dr. Sinervo) examines your medical records and then calls you to discuss their recommendations and lets you know if you're accepted as a patient.
Sending in my medical records for their judgment was kind of nerve wracking. I kept joking that I felt like I was auditioning for musical theater school, lol. You can read more about the CEC's records review process here.
Everyone's case is different, but this is what I sent in my records review packet:
Headshot photo
2 page narrative statement about my symptoms and history of endometriosis (this was very emotional to write)
Letter from my pelvic physical therapist
Surgical photos and medical records from my diagnostic laparoscopy
Results of gastroenterology tests
Medical records from my consult with the endometriosis surgeon in Michigan
Copy of health insurance card
Filled out copy of the CEC's prospective patient forms
I then went to Office Depot and printed and copied all these records (I made sure to keep a copy of the whole thing for myself), and I mailed it off to the CEC in a big manila envelope.
3. Initial Consult
Eventually, about a month after I mailed my records, I was emailed to set up a time to talk to Dr. Arrington for a free, 30 minute consultation.
Leading up to the consultation, I was very nervous. Would he accept me as a patient? Did he think I should suck it up and my endometriosis wasn't bad enough for surgery with him? And if he didn't accept me, what would I even do?! This was my last option.
I prepared for the consultation by writing out a list of questions based on this article. Looking back, though, I didn't need to do that. Those questions are geared more toward finding out if a surgeon is really an expert or not. Dr. Arrington is a world leading surgeon in endometriosis – with information all over the place backing this up. I didn't need to grill him as much as I did, but hindsight's 20/20, lol!
Anyway, the consult day arrived and I got that "Atlanta" number on my caller ID. I ended up talking to Dr. Arrington for 50 minutes. I mean… partially due to those billion questions I didn't really need to ask, whoops! But I was very impressed at how patient he was… he kept asking over and over if I had more questions. I don't think he ever would've hung up if I'd kept asking questions!
What truly impressed me, though, was that he had clearly already spent significant time reading my entire (2 page, single spaced) narrative statement, medical records, and examining my surgical photos before our call. He told me that my previous surgeon had done an incomplete evaluation (by not even looking in important areas like the bladder, diaphragm, rectum, rectovaginal space, appendix, and more… spoiler: I ended up having endometriosis in 4/5 of those places). Then, he took me through each photo and pointed out anatomical abnormalities and places where my previous surgeon had just left visible endometriosis without removing it or ablating it.
Basically, he treated me like an intelligent human with self-interest and curiosity in my own health. As we should all be treated!
Then, I felt the weight lift off my shoulders when he recommended excision surgery with him!
4. Sorting Out Insurance Coverage
The worst part comes next: money. I'm not going to go into major detail here because it is so different for everyone based on your individual insurance.
Here is a quick overview:
Your total bill includes: 1) the surgeon's fee, 2) the hospital fee, and 3) any out-of-pocket maximums or deductibles.
Surgeon fee: This is determined based on an itemized list of surgical recommendations (including insurance codes). It can take a few weeks after the free consult for your surgeon to create this.
Estimated range for their surgeon fee: The CEC emailed this to me based on my surgeon's recommendations. They cap this amount at a certain level for all patients. My estimate was significantly less than that amount.
Hospital fee: The CEC emailed me the hospital codes for Northside Hospital, where they perform surgery. It was my responsibility to call my insurance and check coverage. The CEC gave me specific scripts of what to ask, which was much appreciated! I was delighted and shocked that, despite being out of state, my insurance covered the hospital fee at the in-network rate, which was 100%.
Out-of-pocket maximum: Check how much your out-of-pocket maximum is. I had not met this yet, so I had to pay the remaining balance (roughly $2,000) before my insurance would cover the hospital fee. So even though the hospital was covered "100%" I still had to pay $2k for that part. Note: This got refunded seven months after my surgery! I just got a check in the mail and… I'm not gonna ask questions lol!
APPEALS | If you want to do an appeal to get your insurance to cover excision surgery in-network, good luck to you! In most cases, this process actually happens after surgery. And takes about 1-2 years. Yup. So you still have to figure out how to pay in the first place. I am planning to go through the appeals process myself, and will provide any updates here if I have success (I have low expectations).
5. Scheduling Surgery
Once you've agreed to the fees from the CEC and your insurance, it's time to schedule surgery!
Honestly, scheduling was the most annoying part for me that caused the most dissatisfaction. I kept getting different estimates about when I would get the call to schedule surgery. And when I reached the end of one time estimate, I was given another that was twice as long!
Not knowing when I would be flying out of state for major surgery meant I was unable to plan anything in the near (or far) future. So, I didn't go on a family vacation that summer, I lost some major dogsitting jobs, and I didn't visit my long distance boyfriend… all things that I could have done but didn't because I kept waiting for some communication about scheduling surgery!
For me, this was due to delays in elective surgeries from the pandemic. But I also just wish someone would've given me a realistic timeframe to start with so I could've organized my life. Anyway, that was the MOST frustrating part of this whole journey, which I guess is saying something!
At long last, I received the phone call to schedule my endometriosis surgery! On June 16, I scheduled my operation for August 2. I paid my $500 surgical deposit, signed some contracts…. and then sh*t got real! I had a month and a half to prepare for endometriosis surgery out of state at the CEC.
6. Booking Accommodation in Atlanta
Once my endometriosis surgery was scheduled, my first big preparation was booking a place to stay in Atlanta. It was important to me to have an apartment-style accommodation that would be comfortable and homey as I recovered from surgery. Obviously, price was also a consideration!
Luckily, I found the perfect VRBO that is my top recommendation for anyone else having surgery at the CEC!
Southern Charm and Hospitality/ Luxury 2 BR Apartment
This apartment is where I stayed in Atlanta. It is 7 minutes from Northside Hospital, 5 minutes from the CEC office, close to grocery stores and restaurants, and in a quiet residential neighborhood (perfect for slow post-op walks). With parking, two bedrooms (one for my parents, one for myself), a full kitchen and dining area, and a massive comfy couch with TV that can be linked to Netflix or Amazon Prime – it was ideal!
Our host Caroline even provided me with a separate gluten free toaster, utensils, and cutting board. Not to mention it is extremely competitively priced at $90/night.
There are just two things to note if you try to stay at this VRBO. First, it's listed as a longterm rental. I messaged Caroline privately to explain my situation and luckily she was able to change the listing so I could book an 8-day stay! Second, there is a stepping stone path to the door of the apartment. This could be a problem for people with mobility issues. I found I could navigate this fine with my cane and some supervision post surgery. It was not a problem.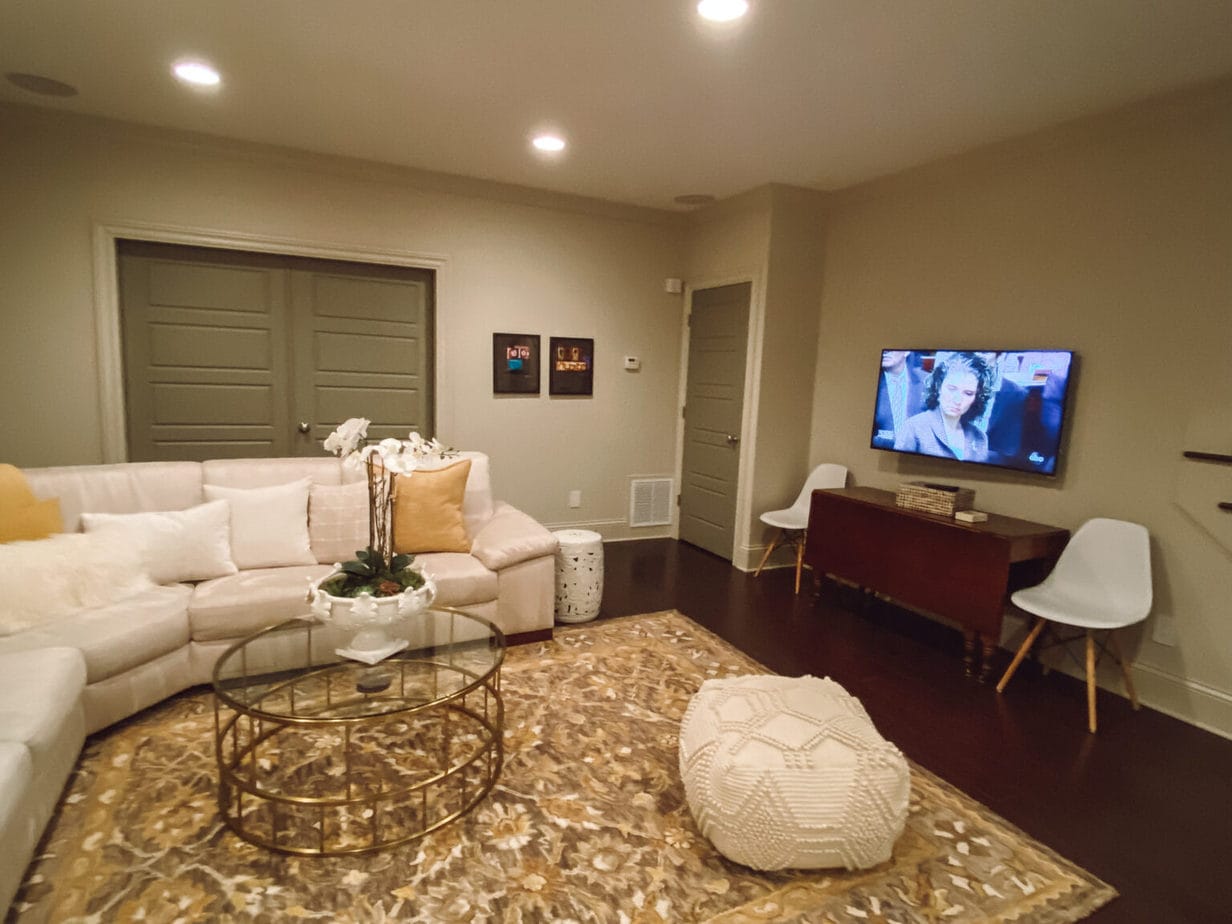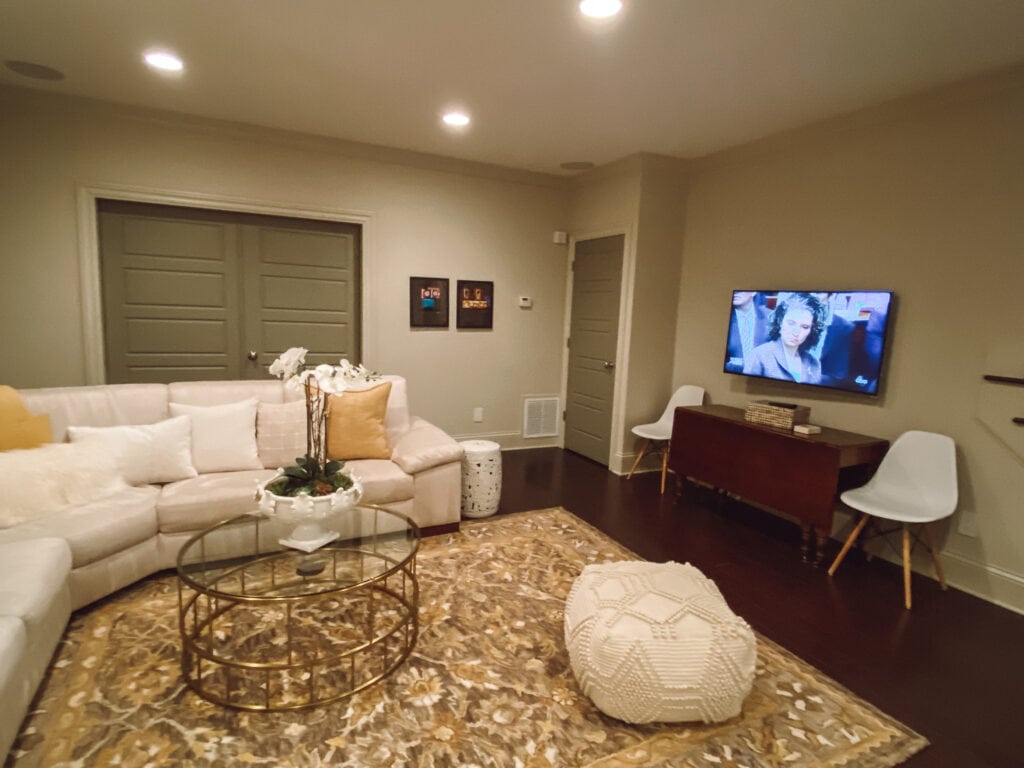 Other Places to Stay in Atlanta
If Caroline's amazing VRBO is not available, don't panic. There are other places to stay in Atlanta (I just can't personally vouch for them). The neighborhoods that are most conveniently located to the CEC and Northside Hospital are North Brookhaven, Sandy Springs, and Dunwoody.
Here are the other VRBOs that made my short list for surgery in Atlanta: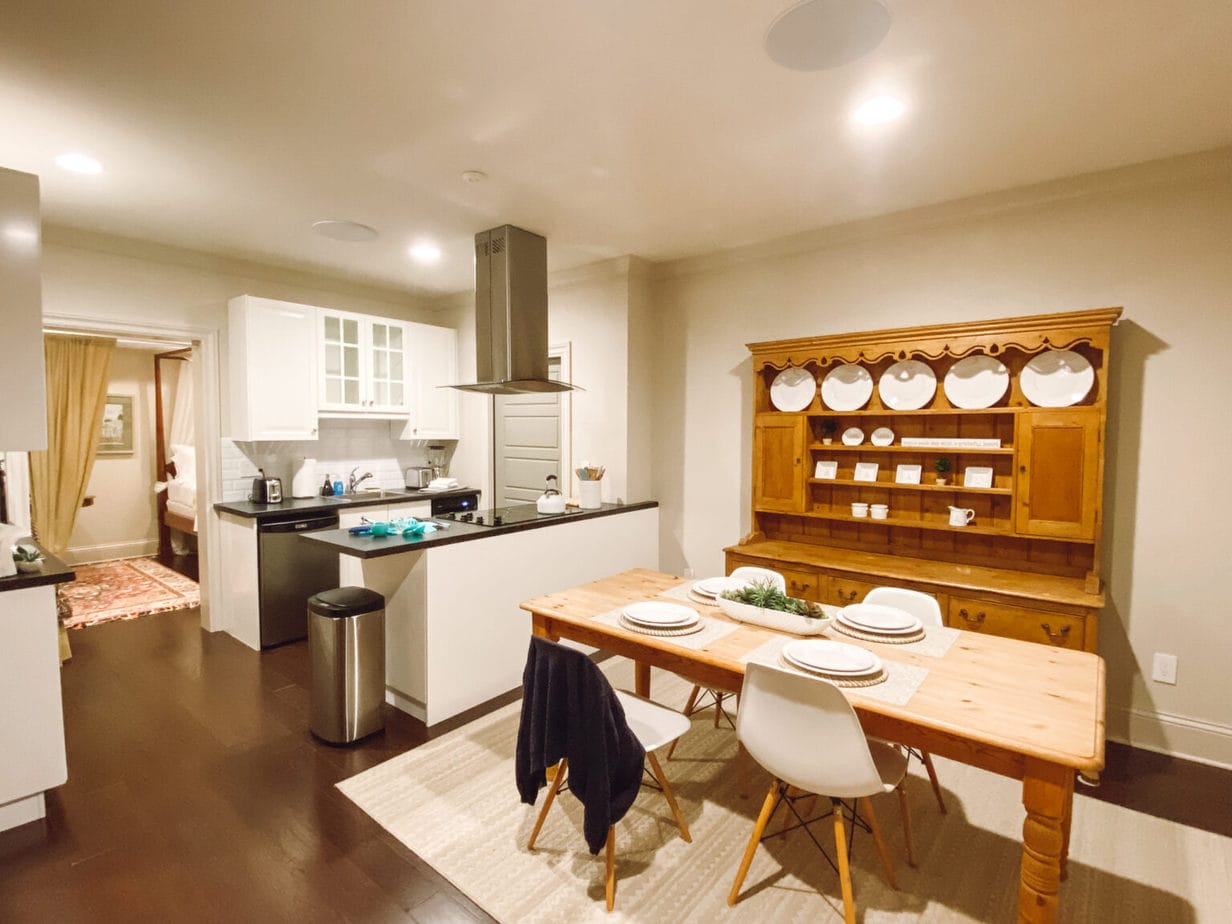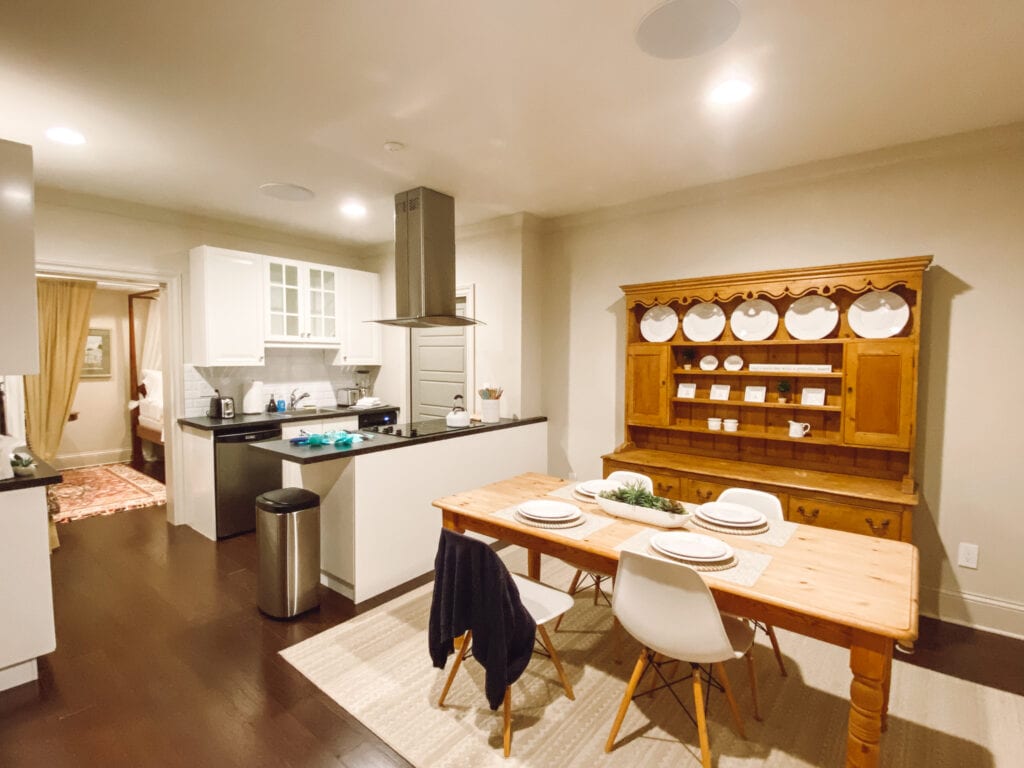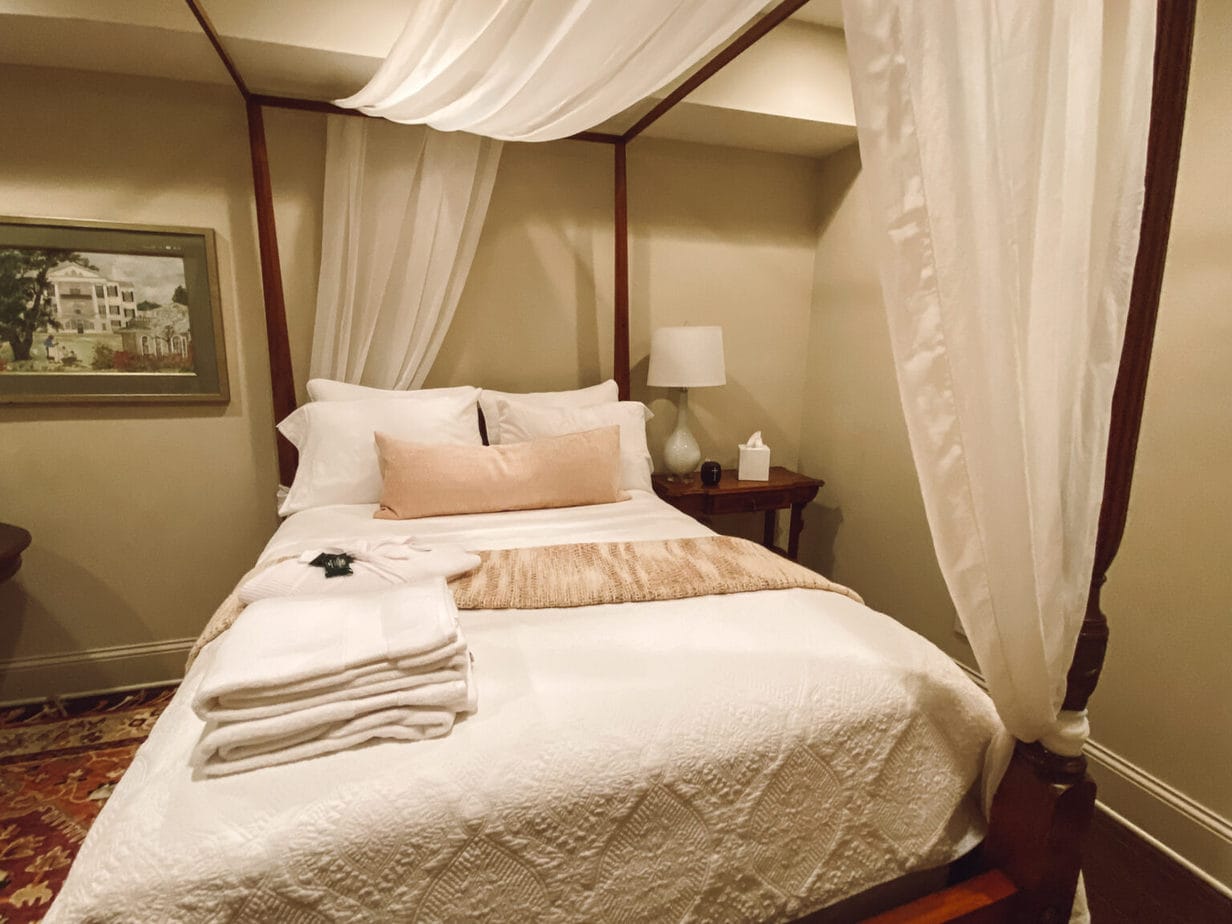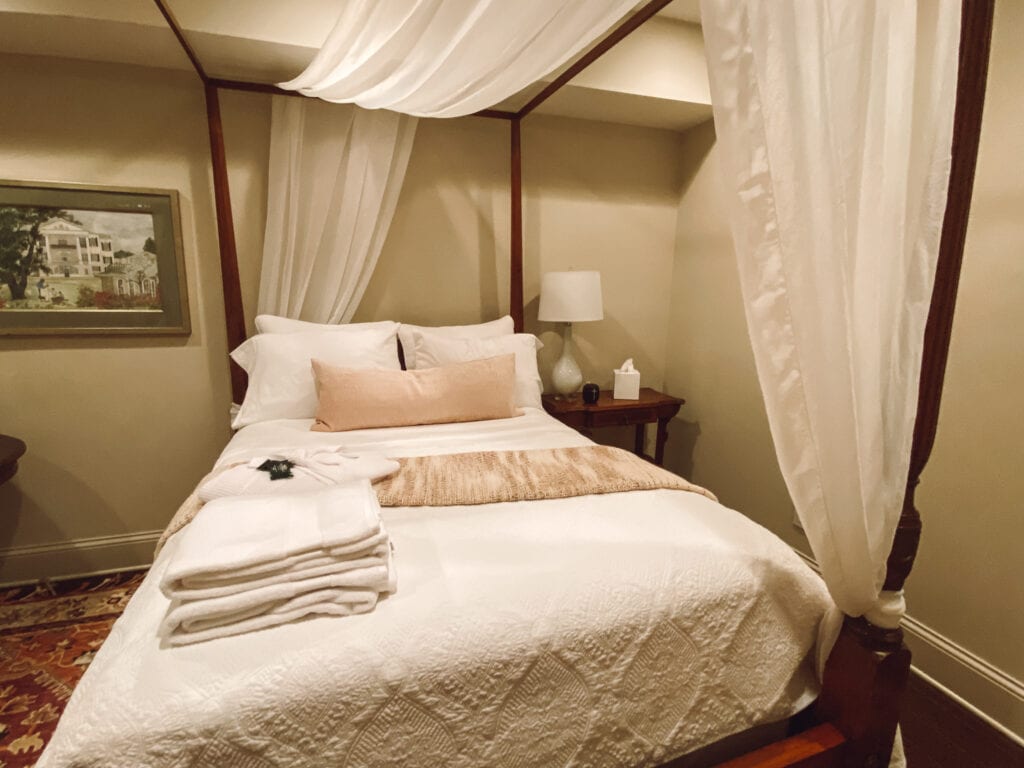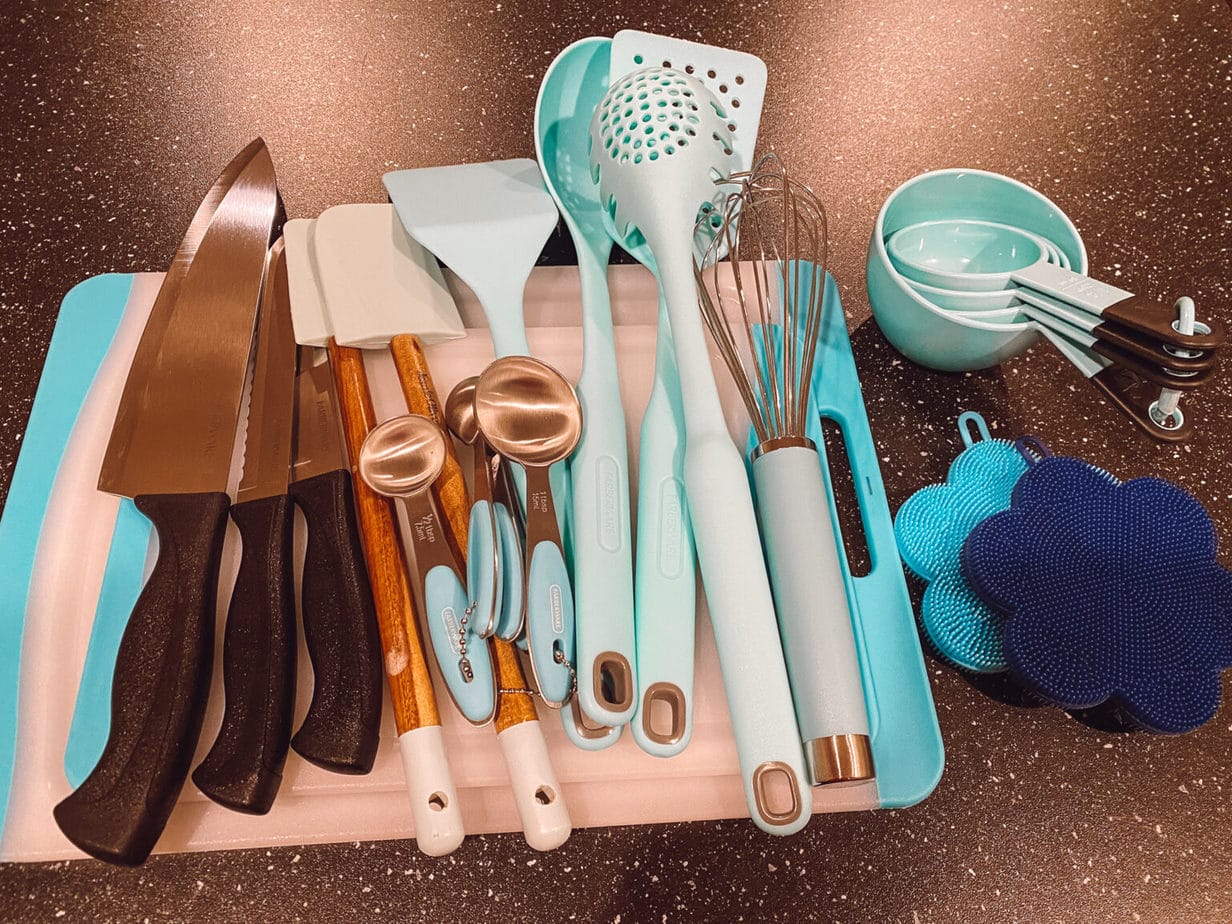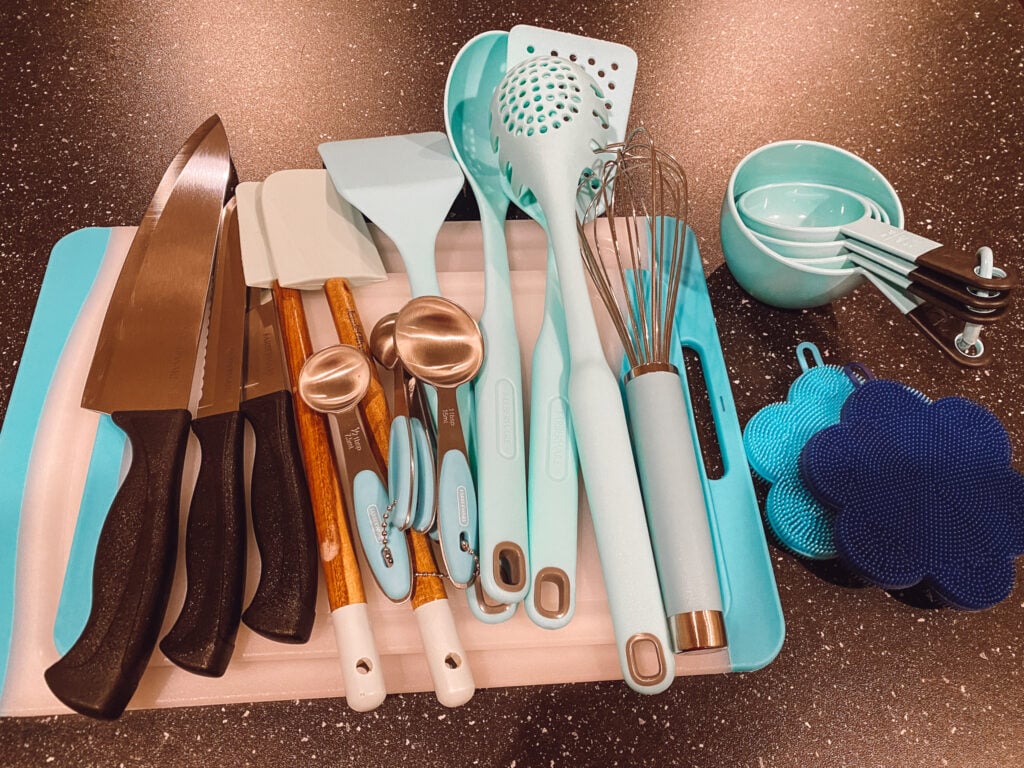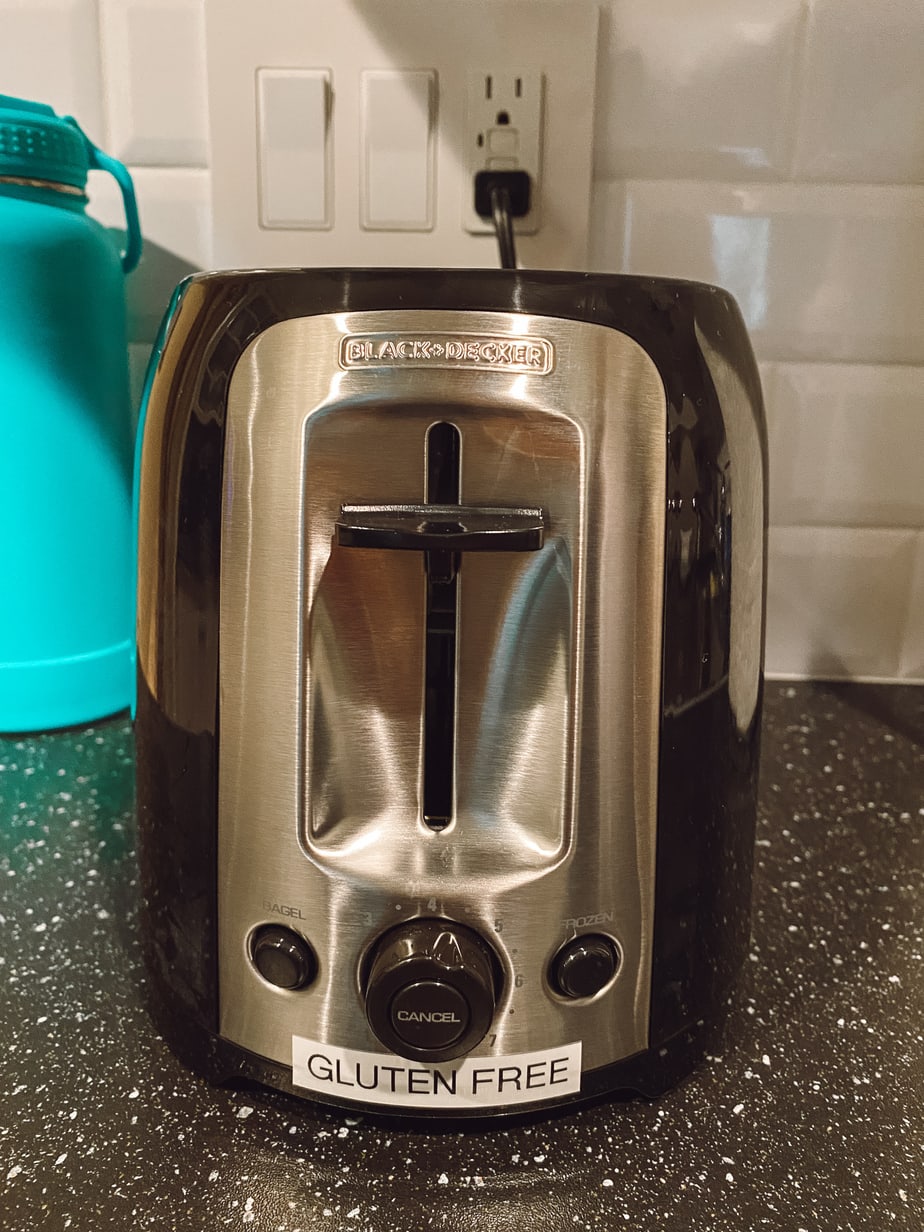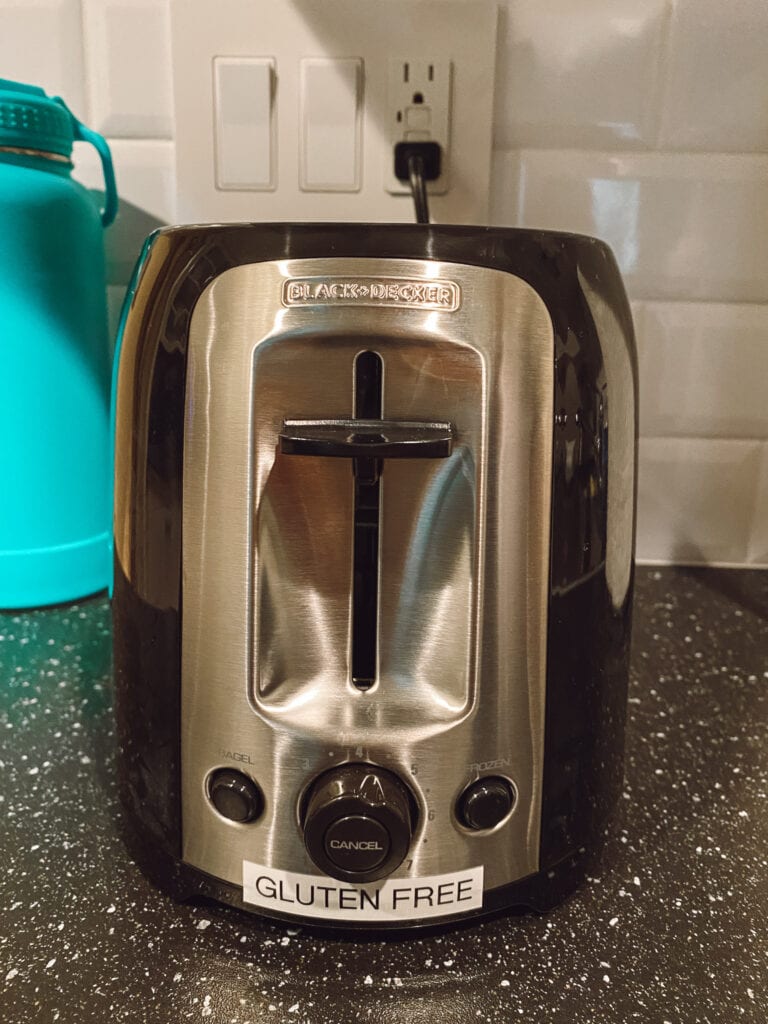 7. Booking Flights
Next, I booked flights to Atlanta for my parents and myself. Luckily, there were cheap direct flights from Detroit to Atlanta. I always use Skyscanner to find cheap flights, and then book directly with the airline.
I decided to buy tickets with Spirit Airlines to Atlanta. Spirit is a budget airline and tickets are mega cheap.
However, for the return flight I bought tickets with Delta. Delta is known for amazing customer service and more spacious planes. I knew I was going to be feeling crappy (to say the least) flying home after surgery, so I wanted to go with an airline I would be comfortable on.
IMPORTANT | Be sure to book special accommodations / wheelchair transport when you book your return flight. With Delta, I could do this in my online portal. You may have to call an airline representative to confirm. This is super important – Atlanta Airport is massive and I 100% needed special transport.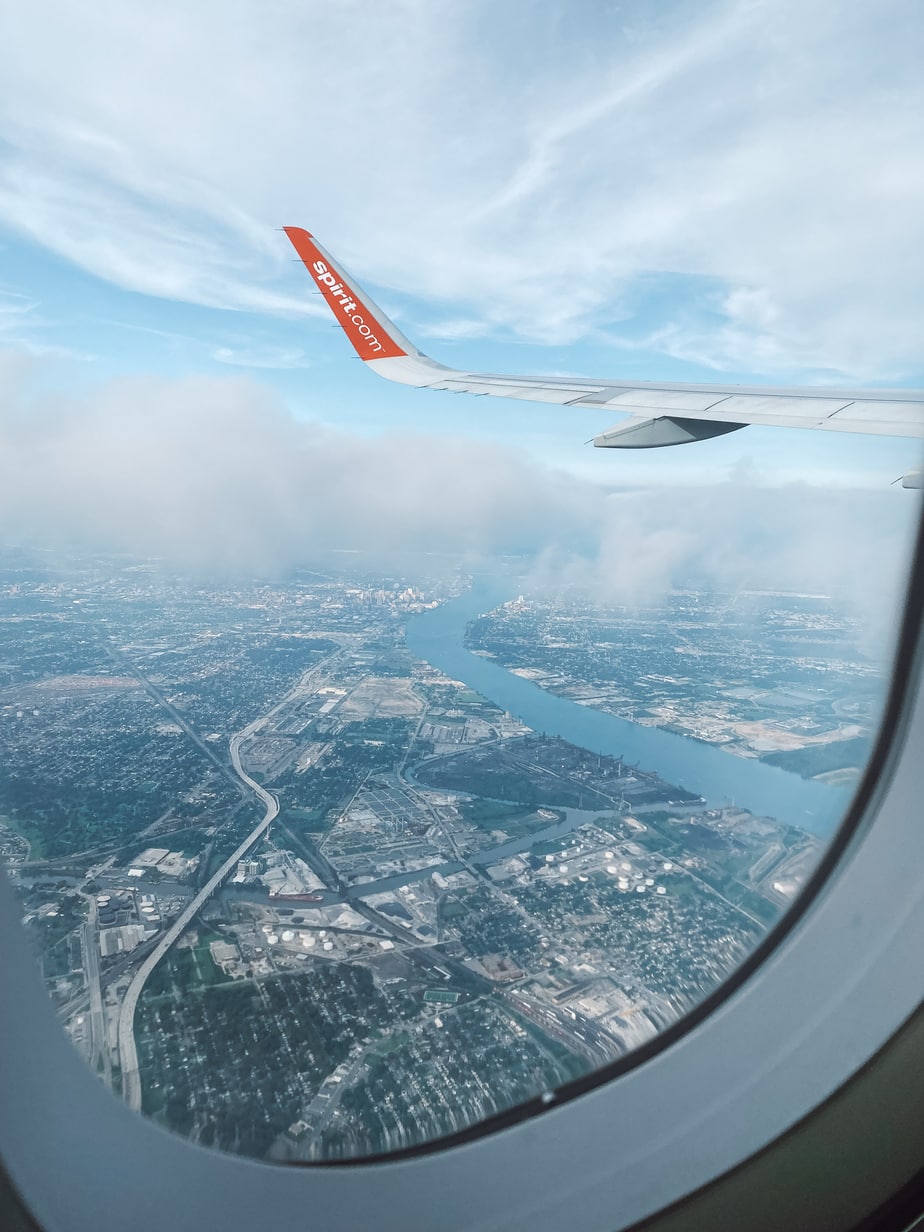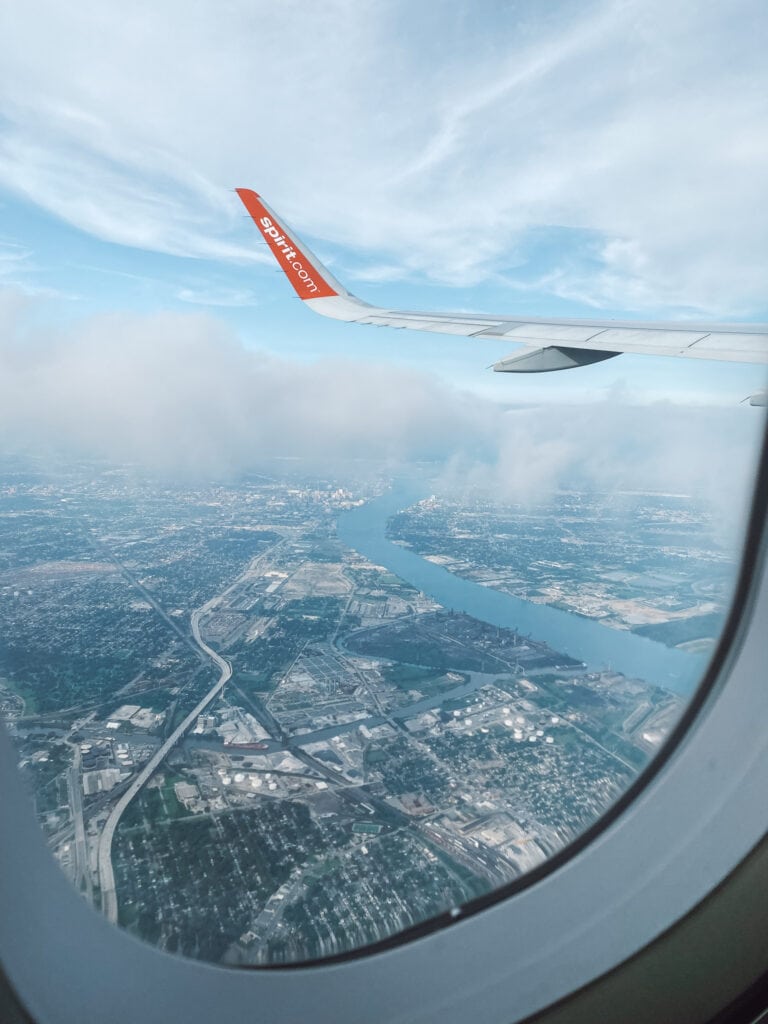 8. Packing for Surgery
Packing for endometriosis surgery out of state is no joke. I made it my mission to be really organized – to save myself suffering when I was recovering from surgery far from home.
I'm not going to go into super details in this section because I am planning a separate blog post ALL about my surgery packing list. Stay tuned.
However, here are some important tips:
Lists: I recommend writing out categorized lists of everything you think you will need: clothes, medication, toiletries, comfort items, what you'll pack in your overnight hospital bag, and more.
Pre-buy: Buy almost everything you'll need BEFORE you fly out of state. You do not want to be driving all across Atlanta (or wherever you're having surgery) trying to hunt down Fleet enemas at 12am the night before an operation!
Grocery list: I also highly recommend making a grocery list and doing grocery shopping the day (at least) before your surgery.
What to pack for endometriosis surgery out-of-state:
Loose shirts (like this endometriosis awareness shirt I wore to the hospital!)
Sweatpants without waistbands
Thinx period underwear (These are a life saver post-op and so much better than the horrible mesh undies you get in the hospital)
Fuzzy socks or slippers
Flash drive (if you want your surgeon to record your operation)
Folder with important medical info
Gas-X (for the post-op gas pains)
Throat lozenges
Peppermint tea
Neosporin
Orange essential oil (a little hack of mine… this helps with nausea)
This exact icepack x2 (my MOST used items on this list for recovery, buy two so that one is always frozen and prepped)
EmergenC packets
Fleet enema x2 (or whatever bowel prep your surgeon prescribed)
This post-surgical seatbelt pillow (I used mine non-stop for 2 months post-op!)
Thermometer
Heating pad
Abdominal binder (my hospital gave me one, but definitely bring one if this is not the case)
Big body pillow (I brought a big checked luggage so I could fit this! Our VRBO also had a few)
All prescription medications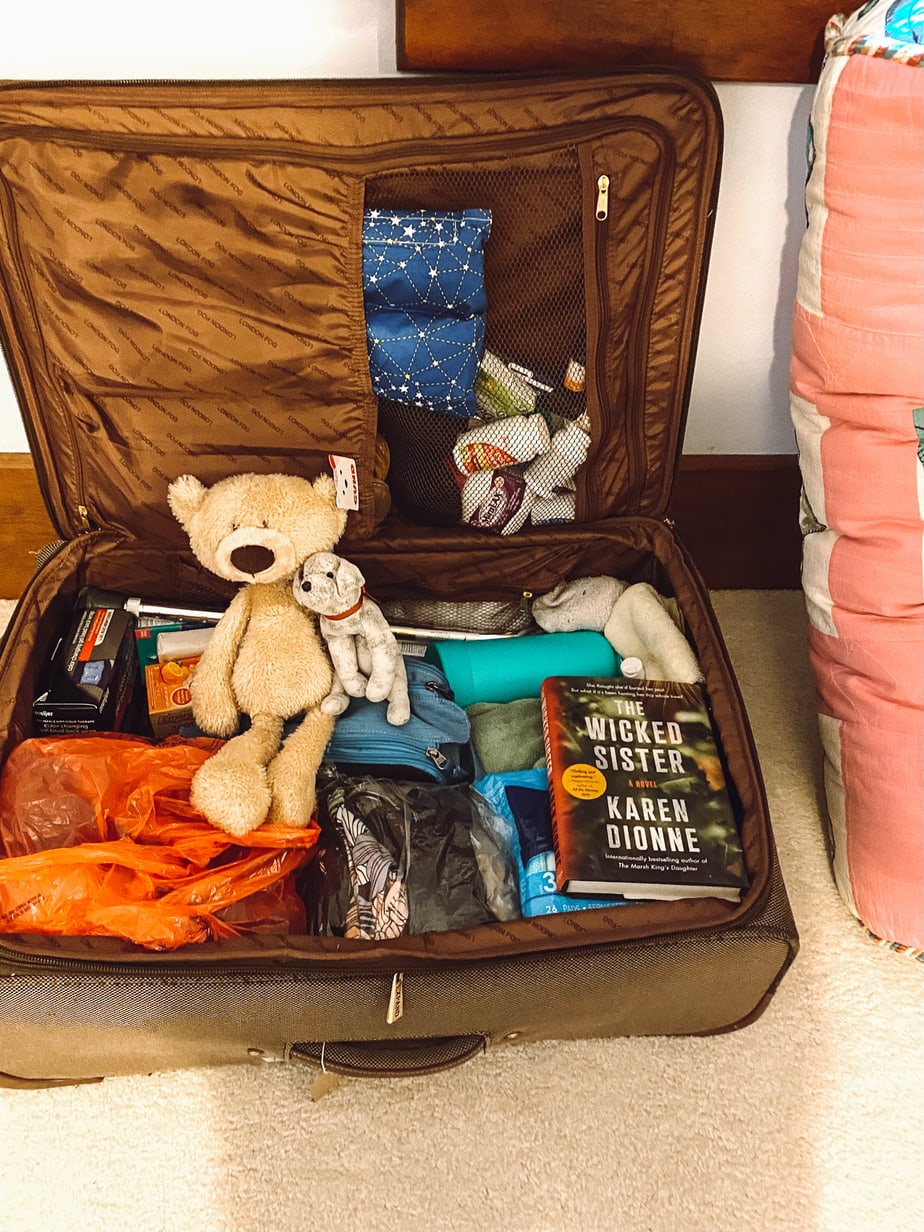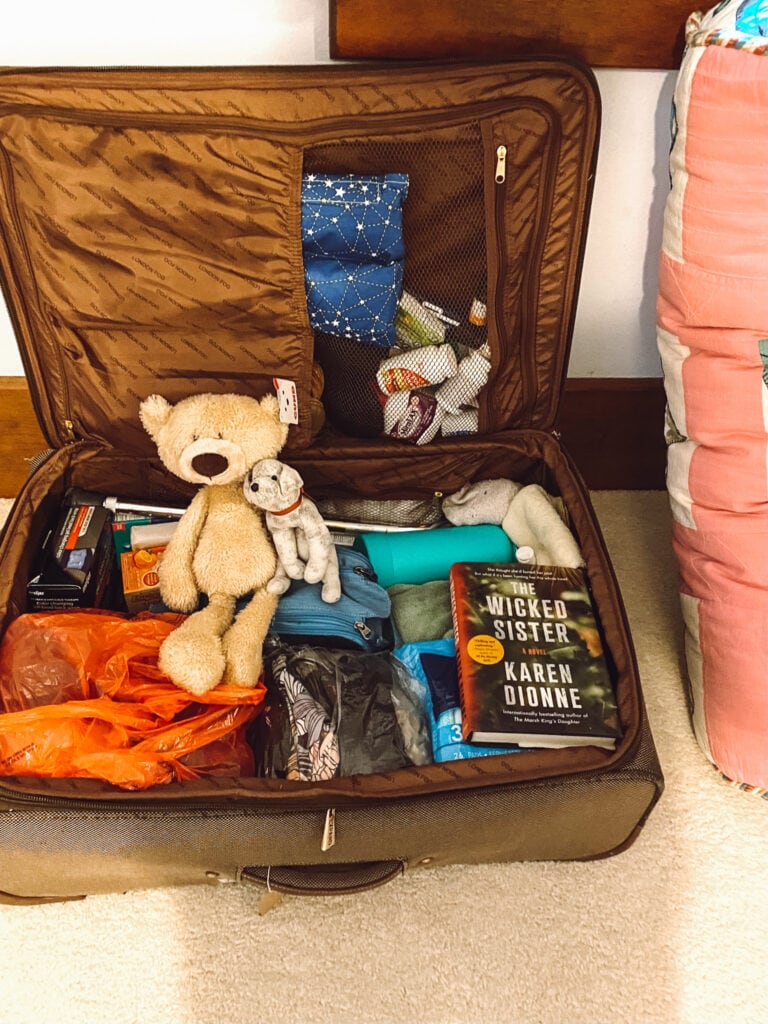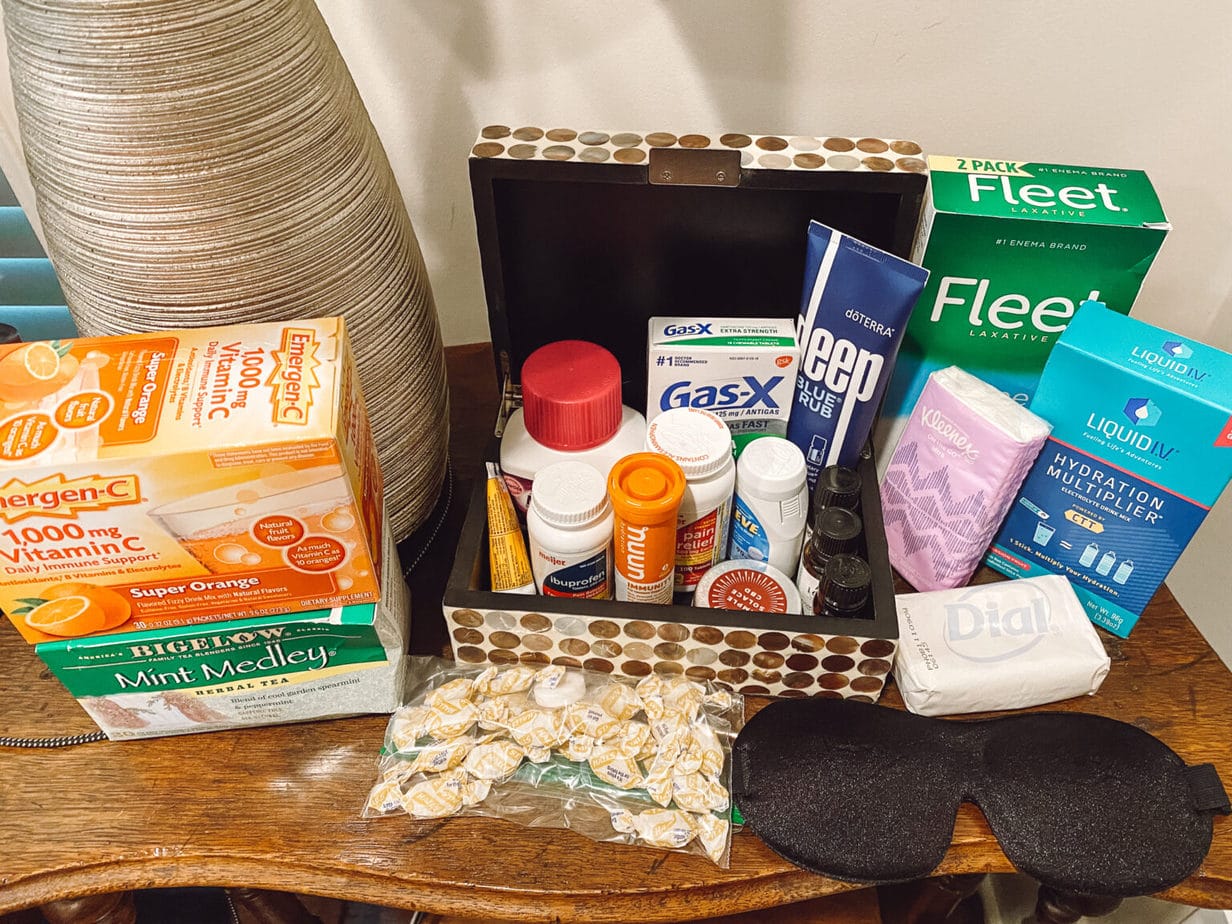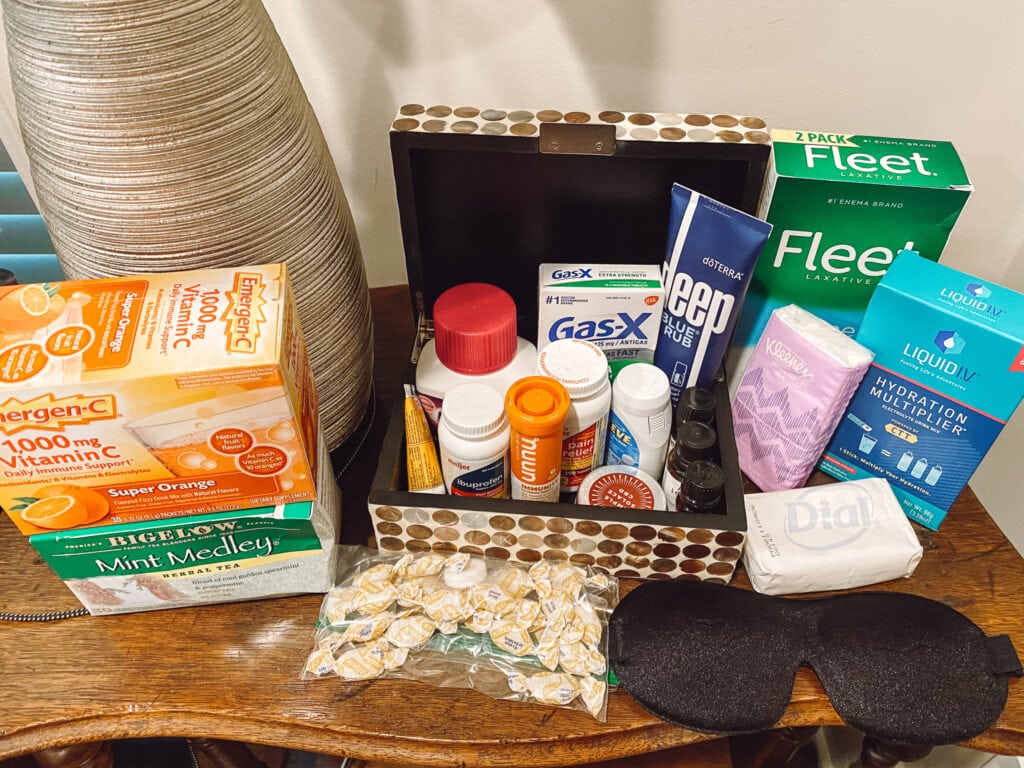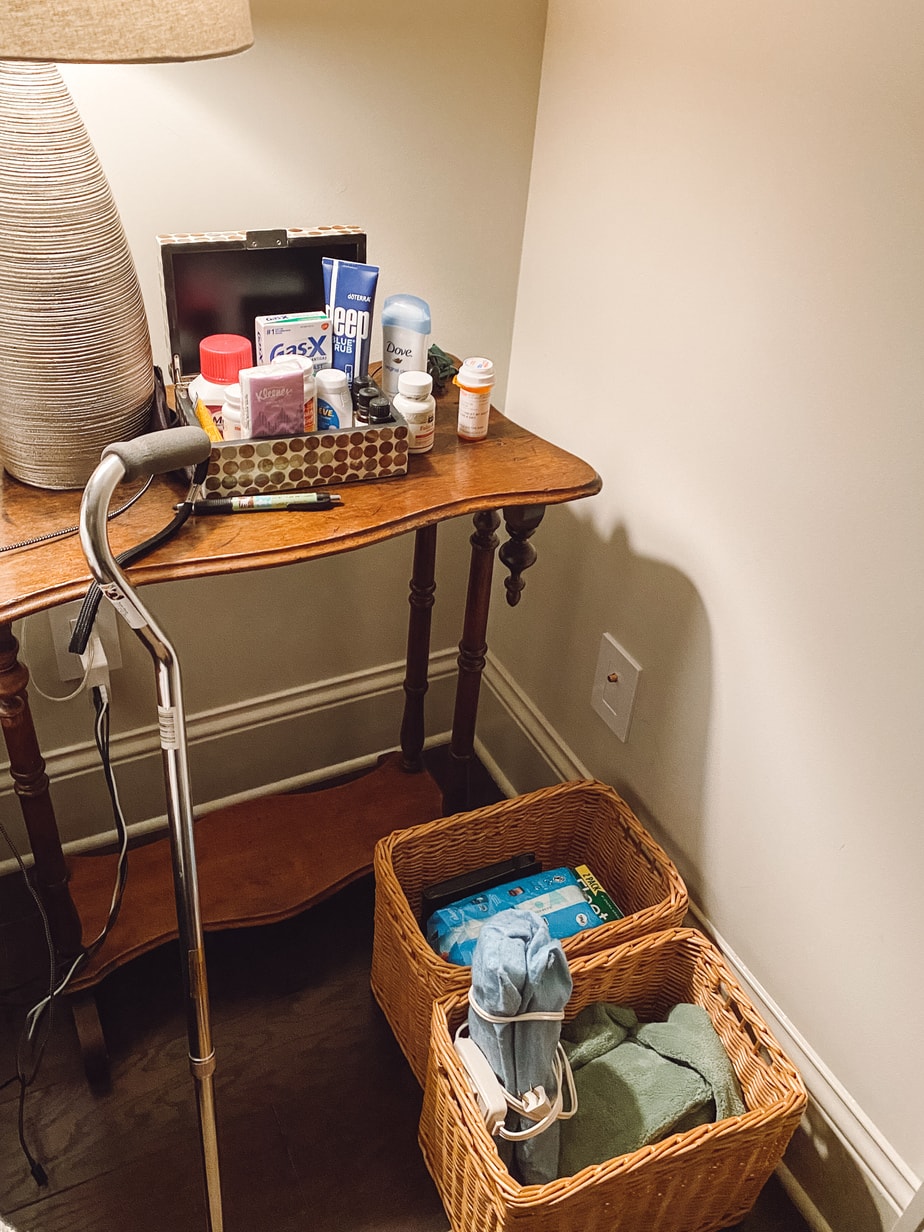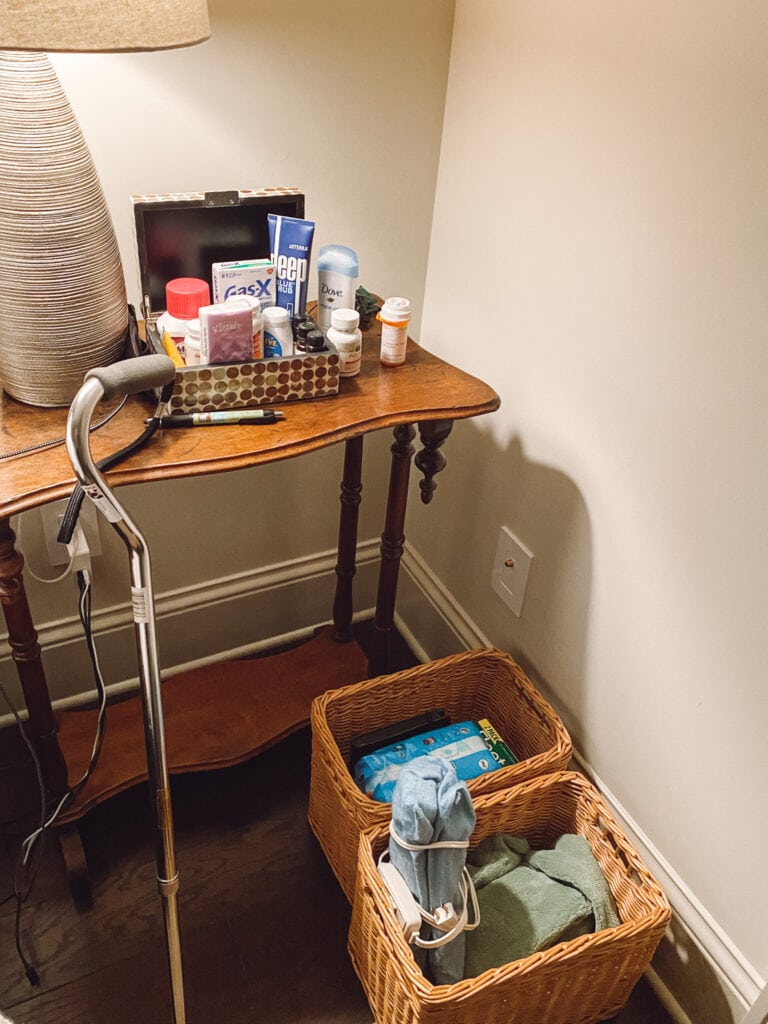 9. Booking Time Off Work
It's also important to book time off work for your surgery! I took three weeks off work and had a phased return.
I definitely could not have gone back to work before three weeks, and I struggled to make it through a full work day for my first 1-2 months back at work.
You should talk to your surgeon about how much time you should take off work. Be sure to tell them how physical your job is so they can take that into consideration. Excision surgery is a lot more invasive than the usual ablation surgery that general OB/GYNs do. For reference, I went back to work just one week after my first endometriosis surgery – I could not have done that this time.
10. Week Before Leaving: Pre-Op Phone Calls and Final Prep
Eek! It is now one week before surgery. This is when things could get extremely hectic, but luckily I'd done my work to stay organized.
If you are having surgery at the CEC like I did, you will have two important phone calls this week:
Pre-op phone call from Northside hospital: when you will confirm your demographic information and pay your out-of-pocket maximum.
Pre-op phone call from a CEC nurse: when you will confirm your bowel prep instructions and ask remaining questions.
If you are having surgery out of state with a different surgeon, I still imagine you will have similar phone calls during this week! In addition to those phone calls, I made sure to do a lot of surgery preparation in this final week.
Here is exactly how I prepared for endometriosis surgery in the final week:
Scheduled a massage for the day before my flight to Atlanta.
Scheduled a hair cut and eyelash lift so I felt good going into surgery! And because I wouldn't be able to do that for a while after surgery.
Pre-loaded books onto my Kindle.
Made a list of good movies and TV shows to watch during recovery.
Downloaded a recording app on my mom's phone, so she could record what my surgeon told her about the operation while I was still unconscious.
Printed out my surgery packet and any important paperwork.
Organized my medical records folder.
Started taking high dose of vitamin C (EmergenC packets x2), as recommended by my surgeon to help with tissue healing.
Practiced diaphragmatic breathing exercises to prepare my lungs for surgery.
Did all my laundry.
Vacuumed the house.
Washed my sheets and made my bed super cozy for my return.
Bought any last minute items from my surgery packing list.
Packed my suitcase.
Tried not to bottle up my emotions – talked about my feelings with family and friends, tried to be forgiving to myself when I got angry and frustrated this week (it happened a lot) because I knew I was processing something huge.
That is a pretty long list! I recommend writing it down, printing it out, or just returning to this blog post in your final week before surgery. It really helped me to have this list and to check off each item as it was completed.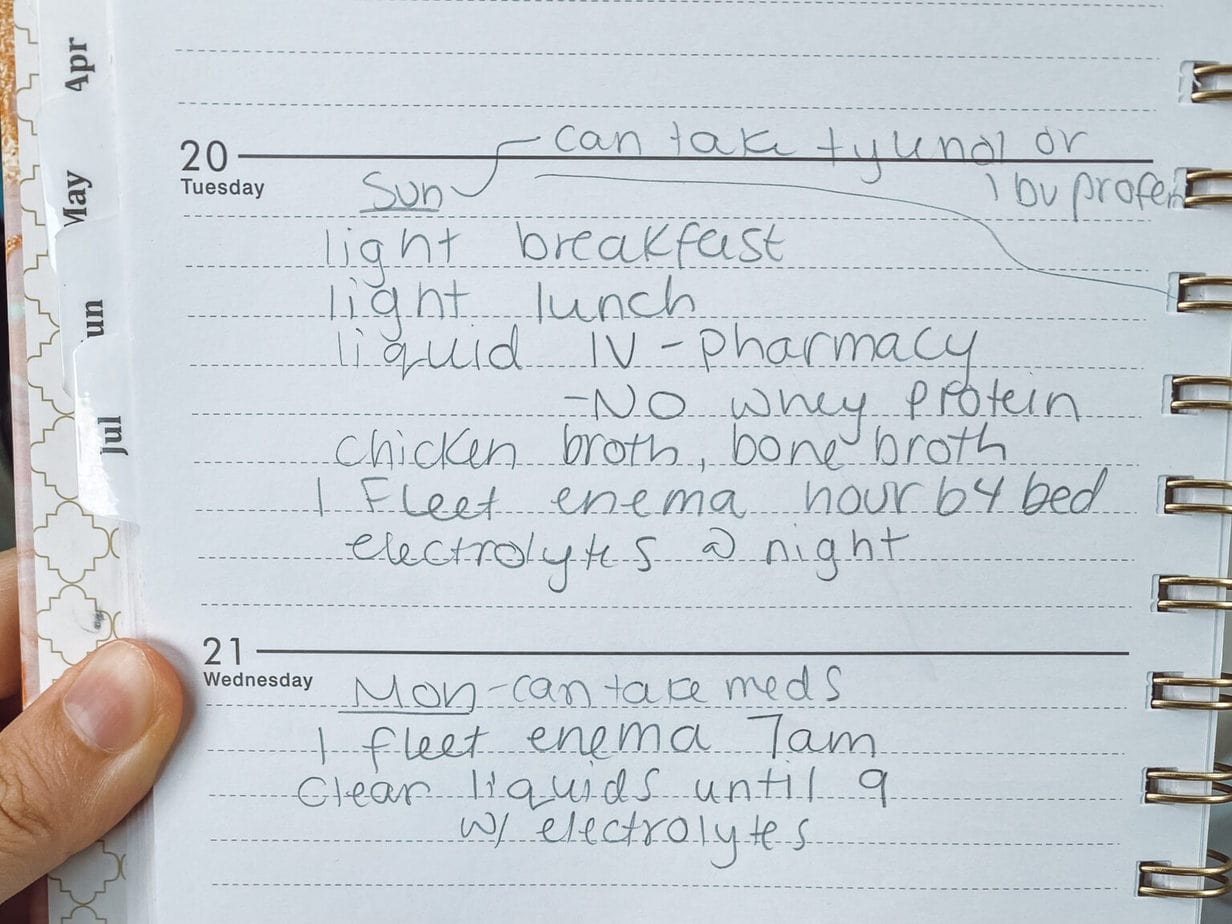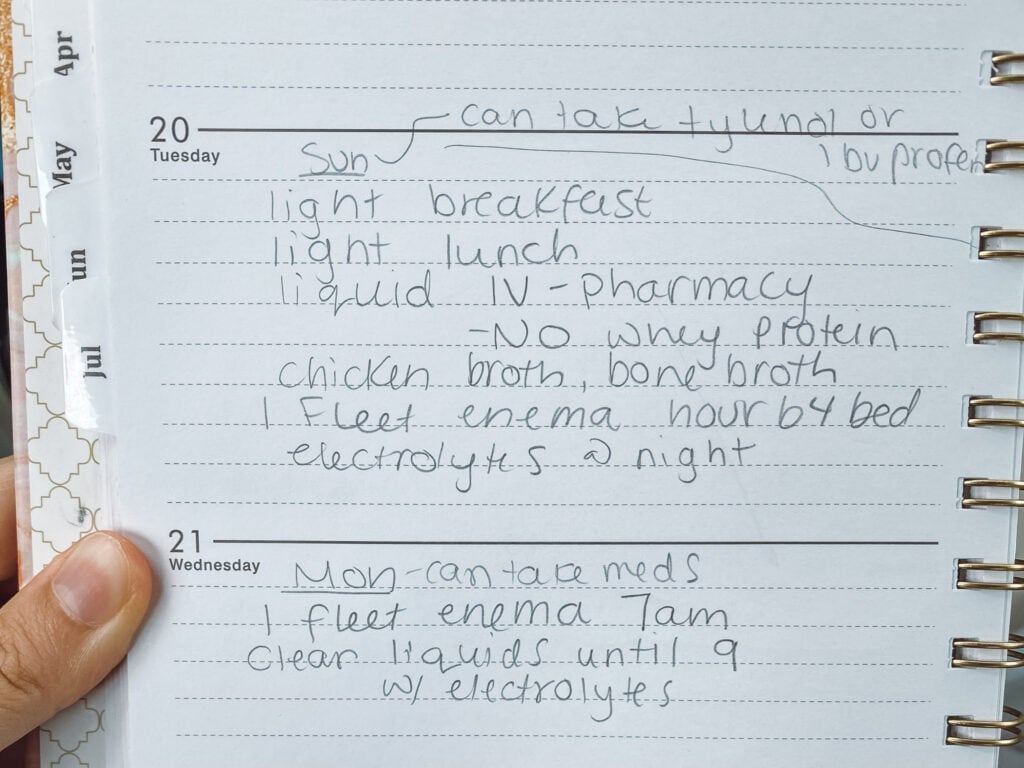 11. Arrival in Atlanta and Preparation
I flew to Atlanta the evening of July 30. This meant I had two full days (Saturday and Sunday) in Atlanta before my surgery on Monday.
This is a little more time than you strictly need, but I'm really glad I did it this way because it kept me relaxed.
Our flight was delayed, and then it took a long time to pick up the rental car, and then traffic was horrific. So we didn't arrive to check in at our VRBO until really late at night.
The next day was my first full day in Atlanta. I tried to enjoy Atlanta to distract myself from nerves. We went to a gluten free bakery for breakfast, perused the huge DeKalb Farmers Market, and got lunch at Arepa Mia and explored the cute area around there.
The following day was focused on surgery prep. We picked up groceries, meal prepped, organized my pre-surgery materials, and did a practice drive to both the CEC office and the hospital. I'm glad we did a practice drive because parking at the hospital was confusing. I also had to stop eating, drink tons of electrolyte drinks, and do my bowel prep this day.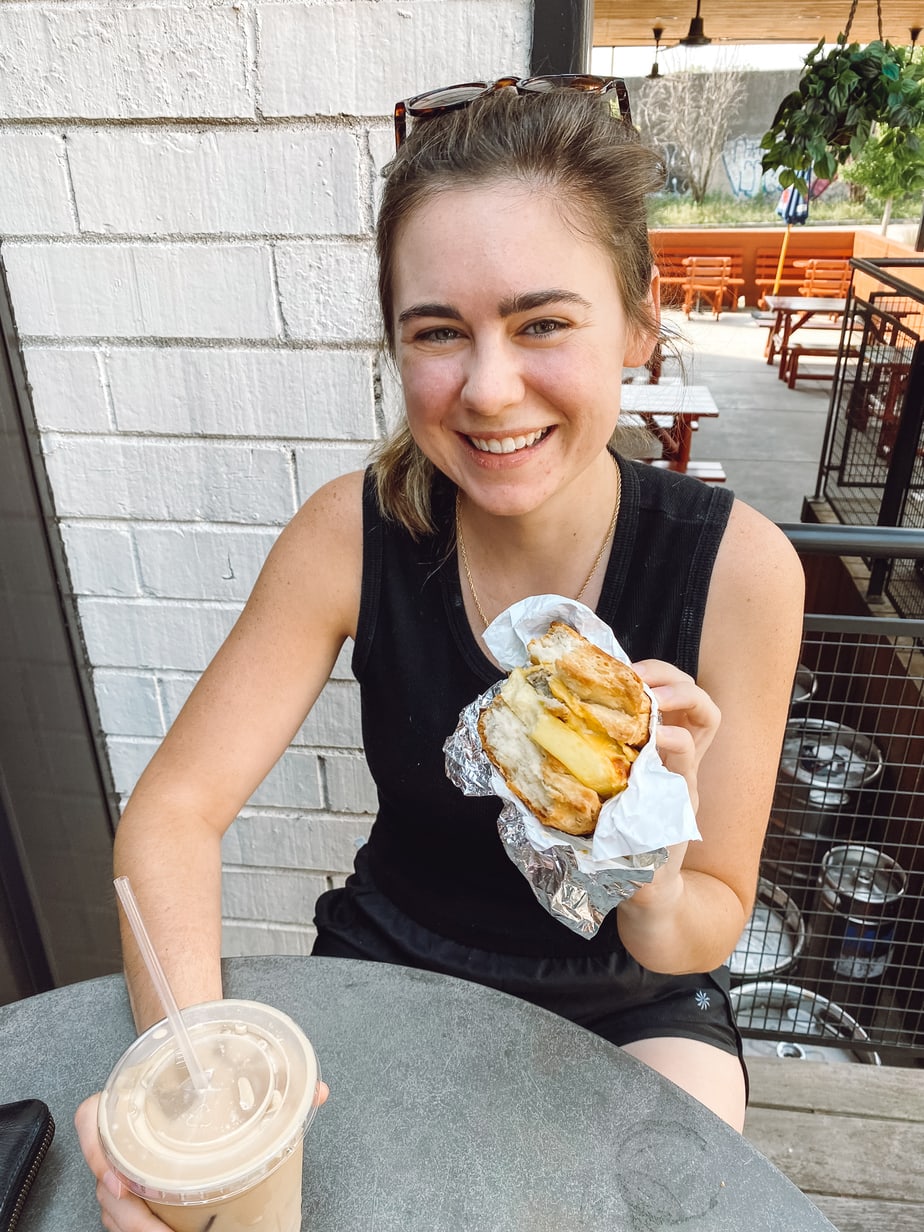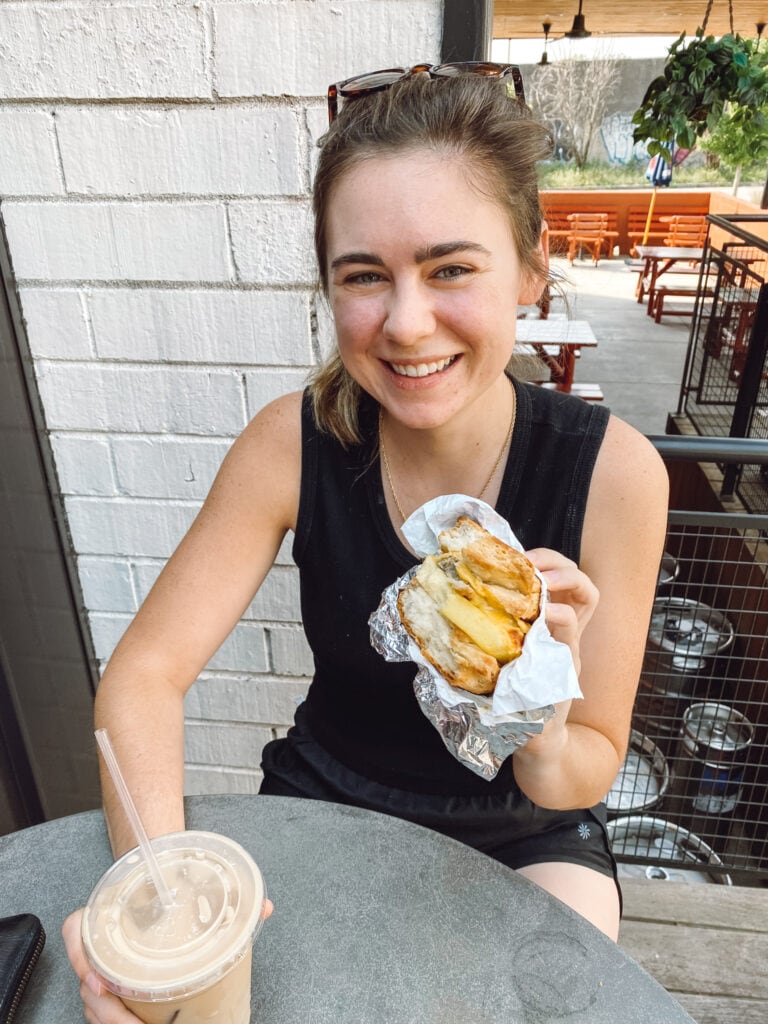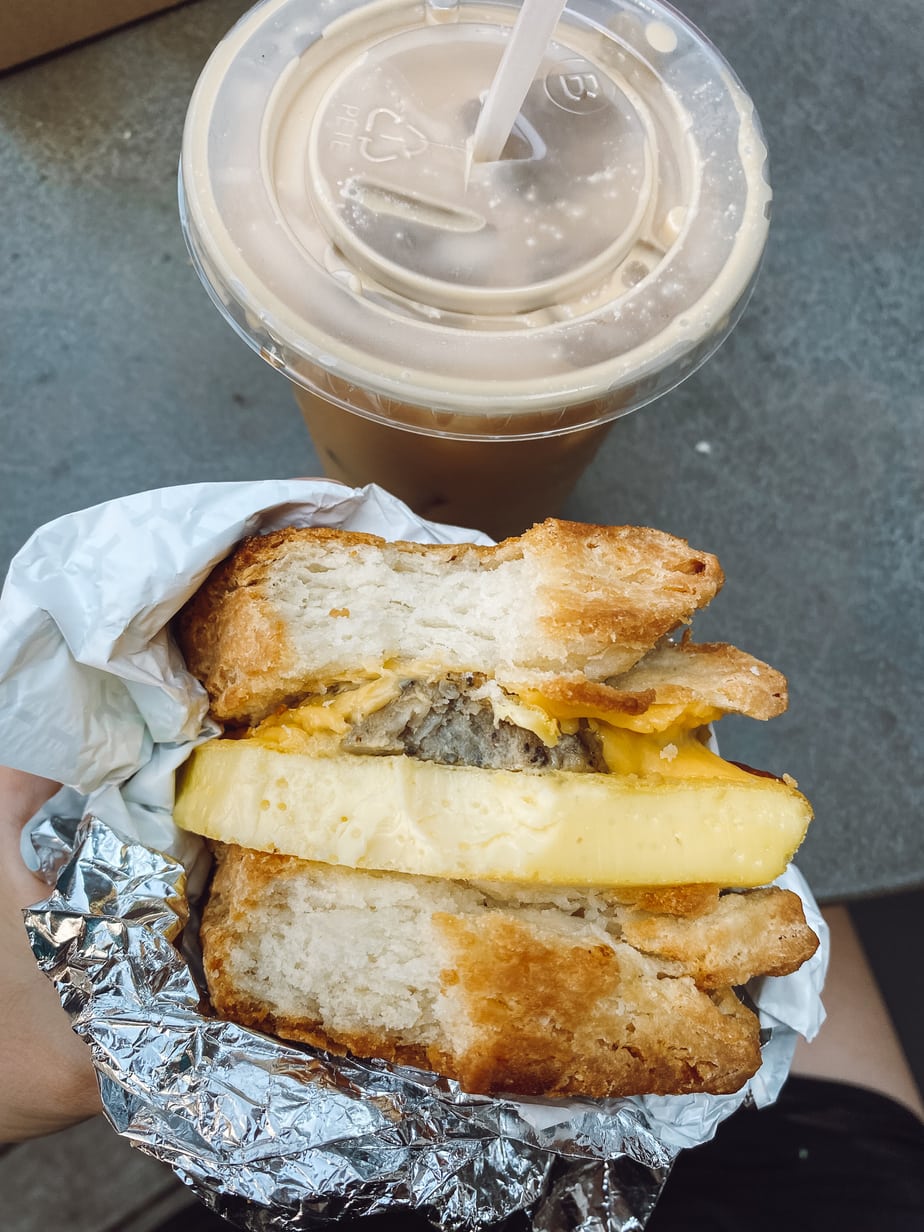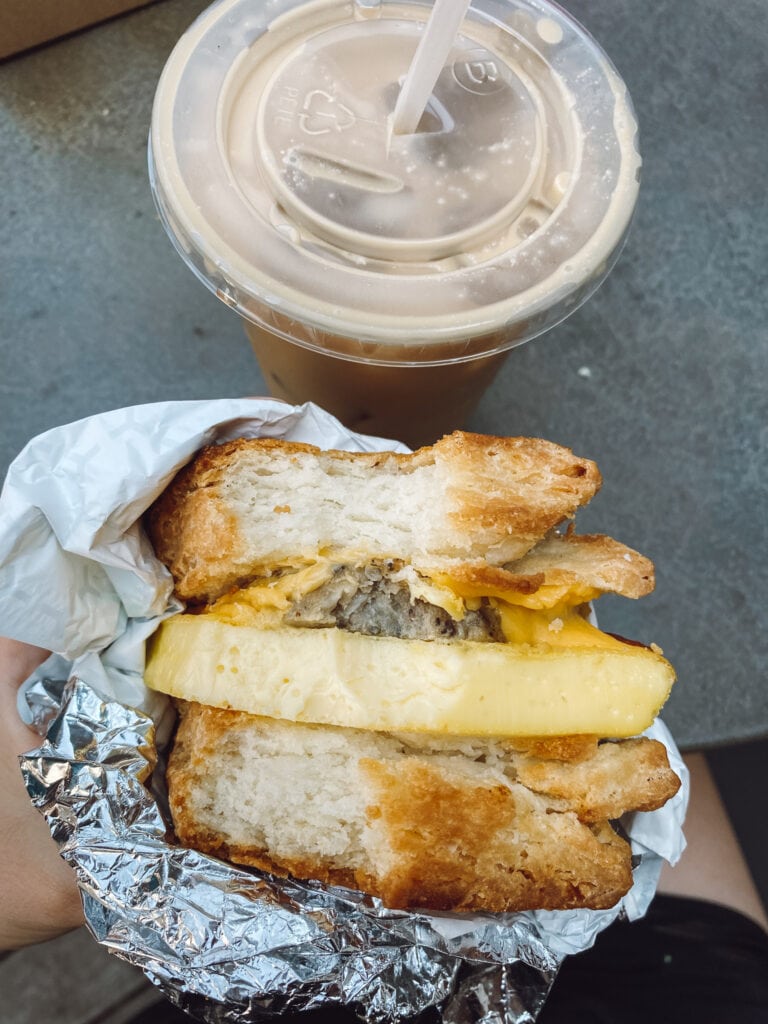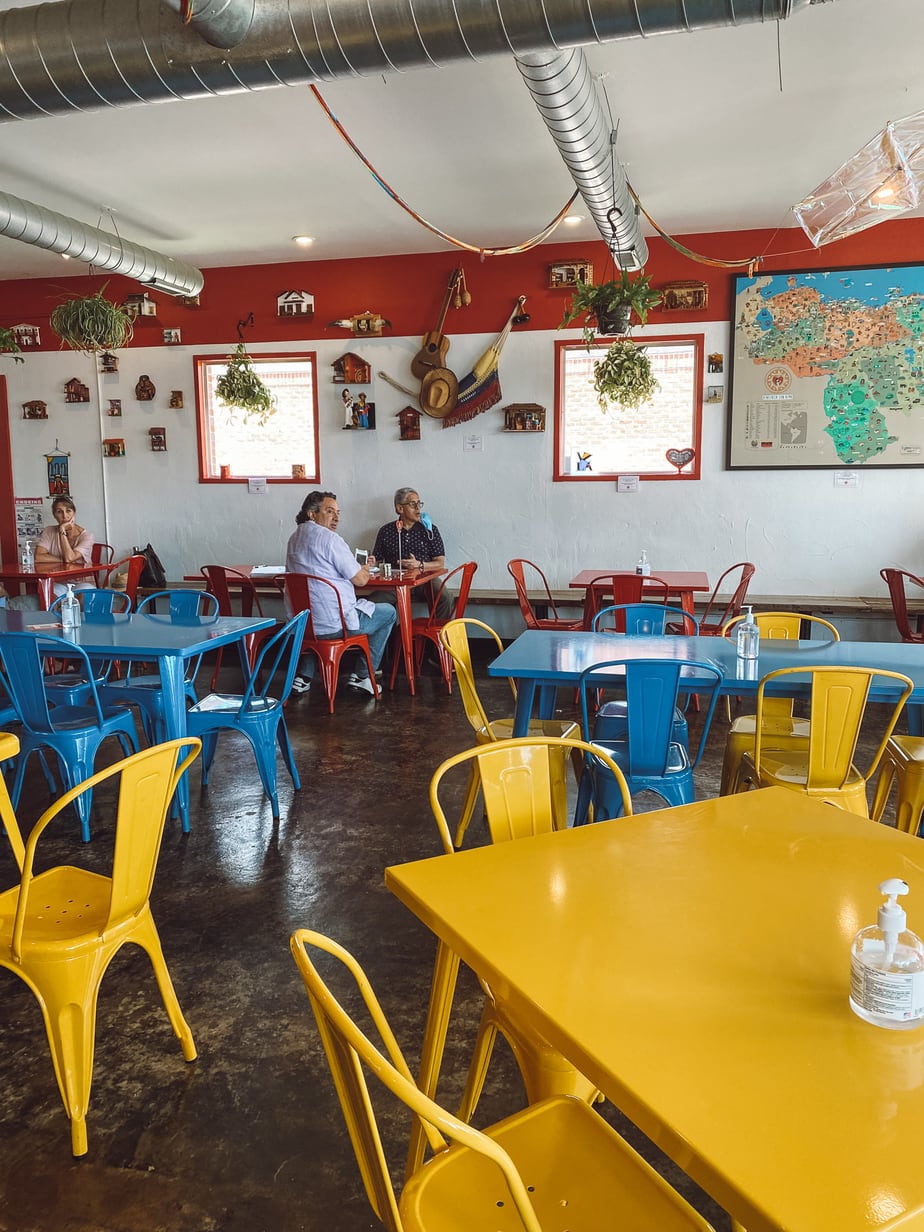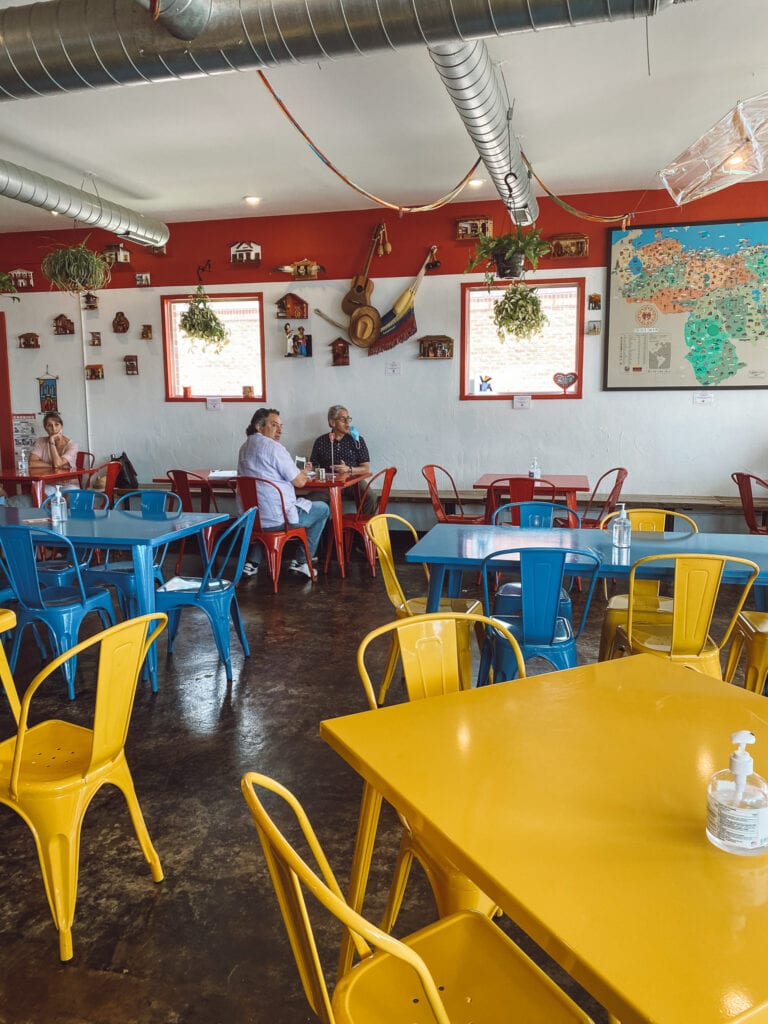 12. Pre-Op Appointment
Before I knew it, it was Monday. I had my pre-op appointment scheduled in the morning, and surgery the same afternoon. However I know a lot of people will have their pre-op a day ahead of time.
My nerves were SO high this morning – I hadn't slept well, had a terrible headache, and had vomited a lot the night before. And I couldn't take any pain relief medication because I was NPO for surgery.
We drove to the Center for Endometriosis Care office and waited to meet Dr. Arrington. It's a little hard to find the office (it's on the second floor on an interior courtyard), so it was good we'd done a drive by the day before.
My pre-op appointment took a couple hours for everything. I did a urine test, then met with their surgical/insurance coordinator to go over my insurance coverage and fees. I then paid my surgery fee.
Next, I met with Dr. Arrington in his office. It was nice to finally meet him in person. We talked through everything, including what to expect, and what procedures he was planning to do. We spoke for a long time about a presacral neurectomy and decided not to do that. He approved me to take some medication for my headache and I started feeling a lot better.
Next, I put on a hospital gown and Dr. Arrington along with a nurse completed my internal ultrasound. The point of doing this was to inform his approach to my surgery later that day. He talked me through the whole thing in such detail, including locating where endometriosis was or was not visible, where the organs were adhered or moving, etc.
I've had these done before but never by the actual surgeon, and never with such detail and education at the same time. It was uncomfortable but not overwhelmingly painful. Ultimately, he didn't see much from the ultrasound, even though he ended up finding lots of endometriosis during surgery. Ultrasounds only give so much information, and he never made me feel stressed about the fact that he didn't see much.
Once I got dressed again, I said "see ya later" to Dr. Arrington and headed straight to the hospital!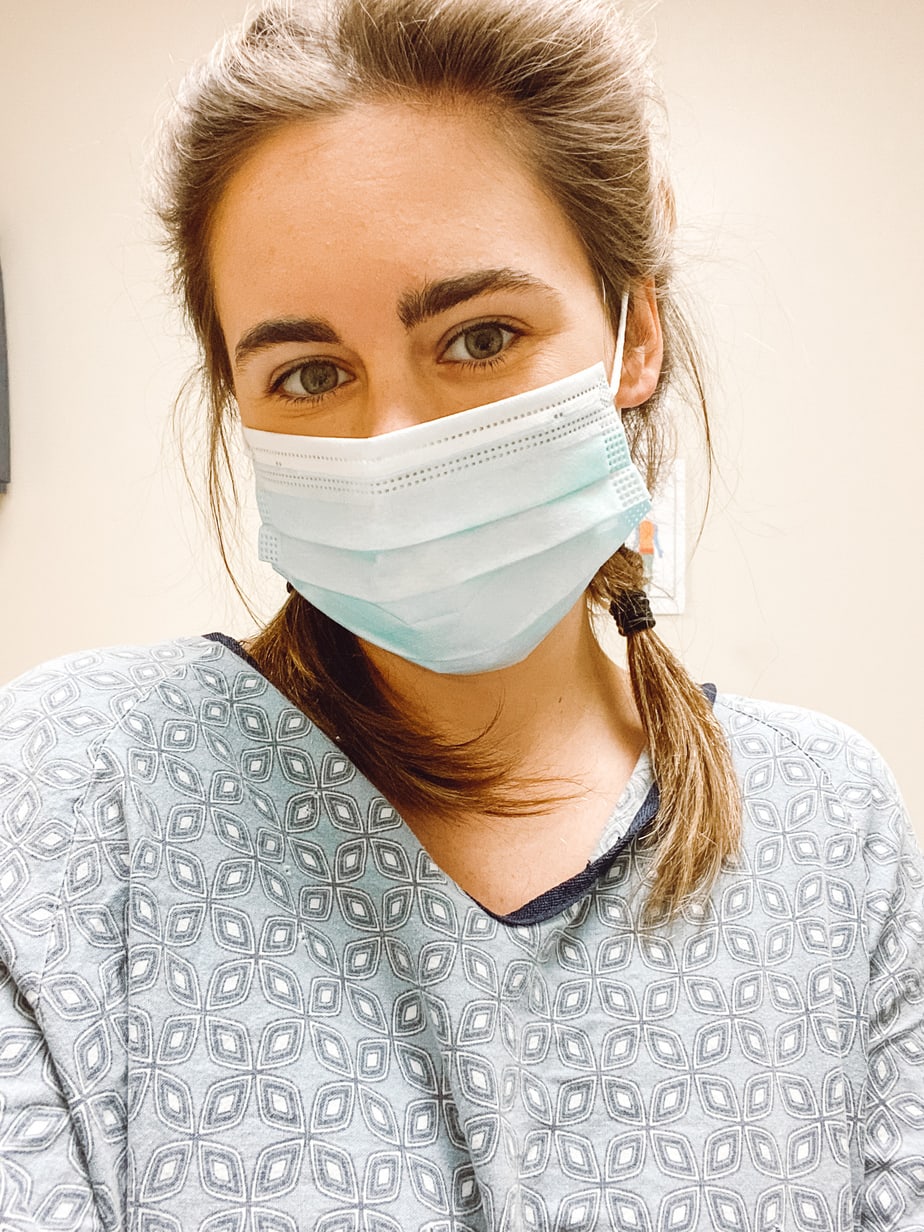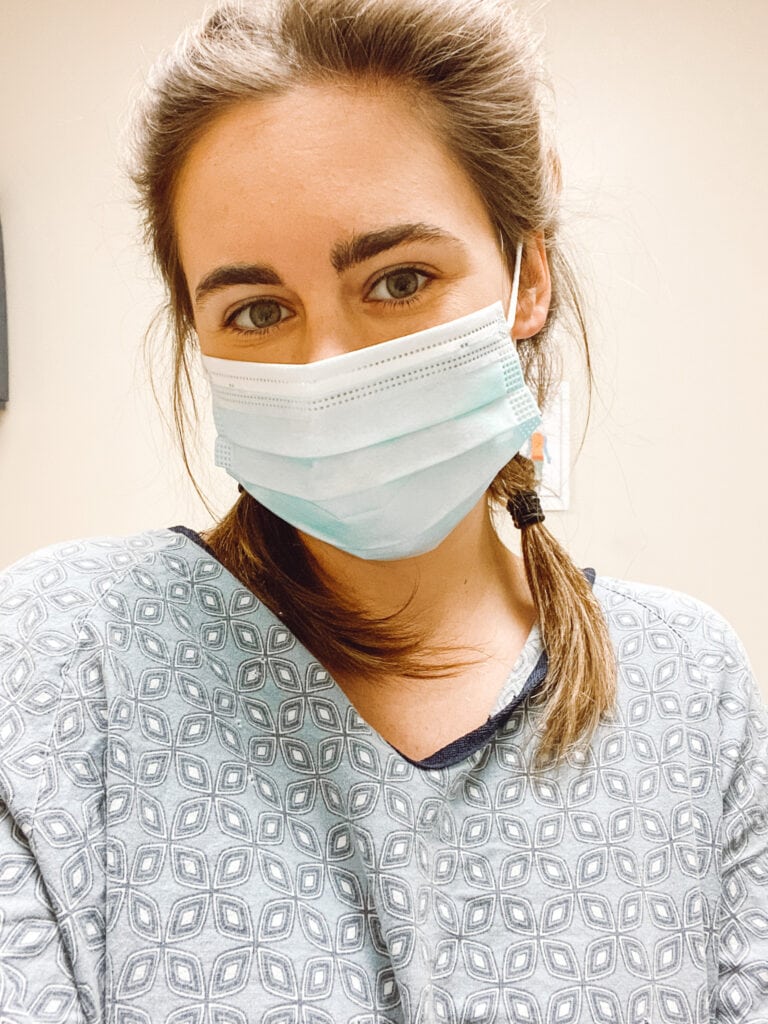 Timeline
There you have it… that is exactly how I prepared for my endometriosis surgery from the moment I began searching for a surgeon, to the moments before going to the hospital!
For me, one of the most stressful parts of this whole process was the unknown timeline. Your timeline will probably be different from mine, but if it helps, here is the exact timeline for my endometriosis surgery process from beginning to end:
March 1: Notified that Michigan surgeon is retiring & surgery canceled
March 18: Mailed record review to CEC
March 22: Records arrived at CEC
April 26: Initial consult phone call with Dr. Arrington
May 20: Insurance verification
June 16: Scheduled surgery
June 20: Booked accommodation in Atlanta
June 29: Booked flights
July 27: Pre-op phone calls
July 30: Flew to Atlanta
August 2 morning: Pre-op Appointment
August 2 afternoon: Surgery
Next up, I'll share some posts about the actual endometriosis surgery, my surgery packing list, and of course recovery. It has now been over six months since surgery and in a lot of ways I feel like I'm still recovering… which is one reason it took me so long to write these blog posts! I had a lot of emotional as well as physical processing to do.
One thing I will say is that having surgery with an expert endometriosis surgeon was LIFE CHANGING. It was one of the hardest decisions of my life but in the end I have absolutely no regrets. If you also have endometriosis, my heart goes out to you. I know how devastating this disease is and that it can change your whole life and who you are as a person. But there is hope – and I hope you can find solace in my story.
Please feel free to comment below if you have any questions for me!