Travel Impressions | Old Mission Peninsula Michigan is…
This past week I scooped up the last of summer, and witnessed the switch from summer to fall in Old Mission Peninsula Michigan. Seriously. One day it was 95 degrees and sweaty, and when I awoke the next morning to the patter of rain, I had to bundle into my sweater. The leaves outside had bloomed into orange patches.
After work on Monday (I worked through the holiday weekend), my mother and I jumped in the car and drove north to her friend's cabin on the shores of Lake Michigan. Old Mission Peninsula is a jut of land, extending a few miles into the lake, not far from Traverse City. It's lined with the best vineyards in Michigan (at the 45th parallel, the same as northern Italy, it's perfect for grape growing). Places like this little peninsula can really make you fall in love with Michigan.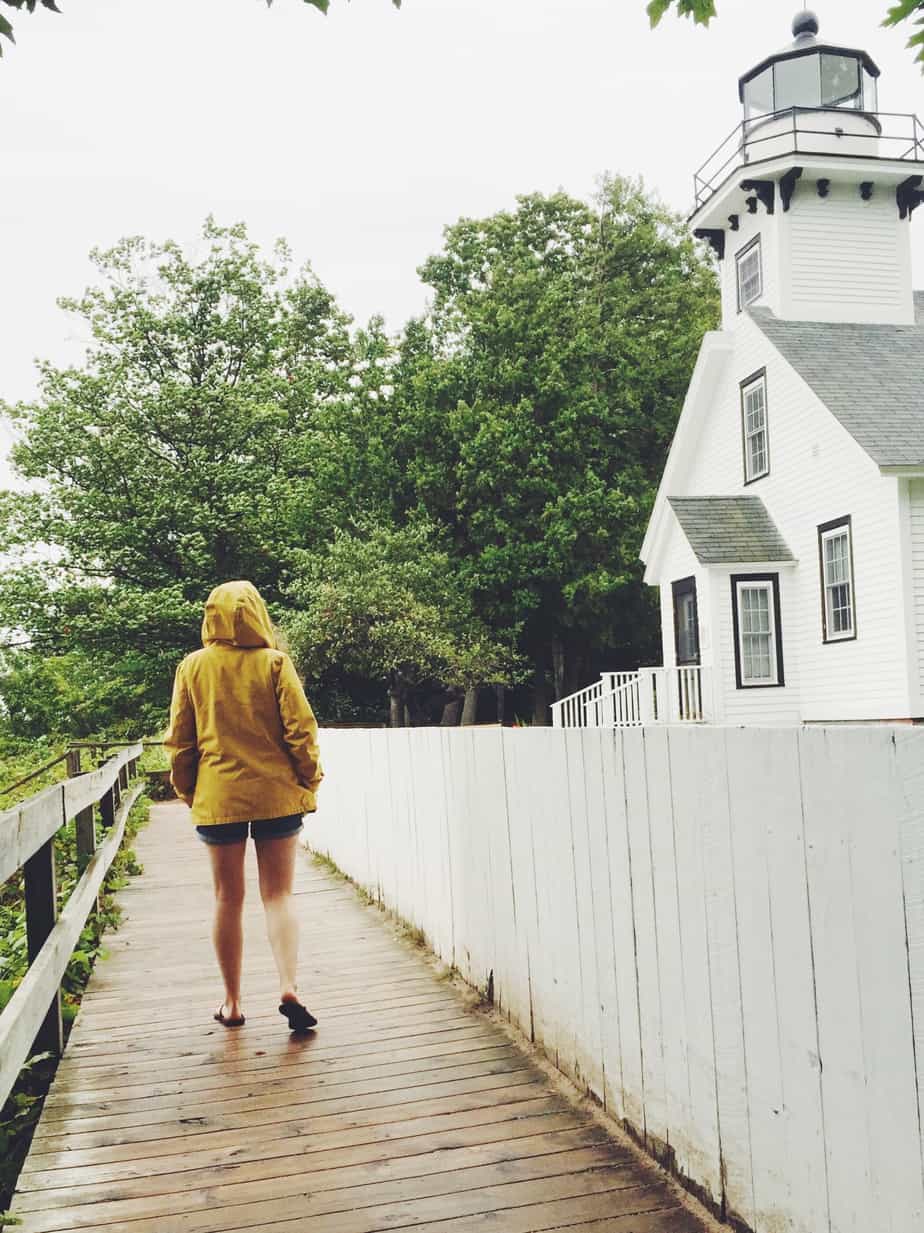 It's not like I have plans to imminently move away from Michigan, but lately I've been feeling nostalgic for Michigan. I've had this overwhelming feeling of life rolling on, with or without me. Maybe this is because it's the one year anniversary of graduating from my Masters degree (and what have I done since then? Everything and nothing, it feels like). Or maybe nostalgia and overwhelm are just the annual results of Autumn. Anyway, I've been making lots of travel plans, trying to fill my days with as much Michigan as I can. Because chances are I won't be in my home state forever, or even next Autumn if all goes according to career-related plans.
All of these feelings led to a trip "up north" (as we Michiganders refer to anywhere with a lake, but in this case, geographically accurate as well). My mom's friend was such a lovely host, and we spent a few days lazing around her cabin, watching US Open tennis, grazing on Farmer's Market finds, and walking along the shore. Here are my travel impressions from this little trip!
Old Mission Peninsula Michigan is…
7pm wrapped in a beach towel on an adirondack chair. Floating down from the cabin windows, I can hear the dull clack of knife against wooden cutting board.
Lapping of waves overtoned by crickets in the grass, and evening frogs that chirp along the shoreline.
Windows speckled with rain.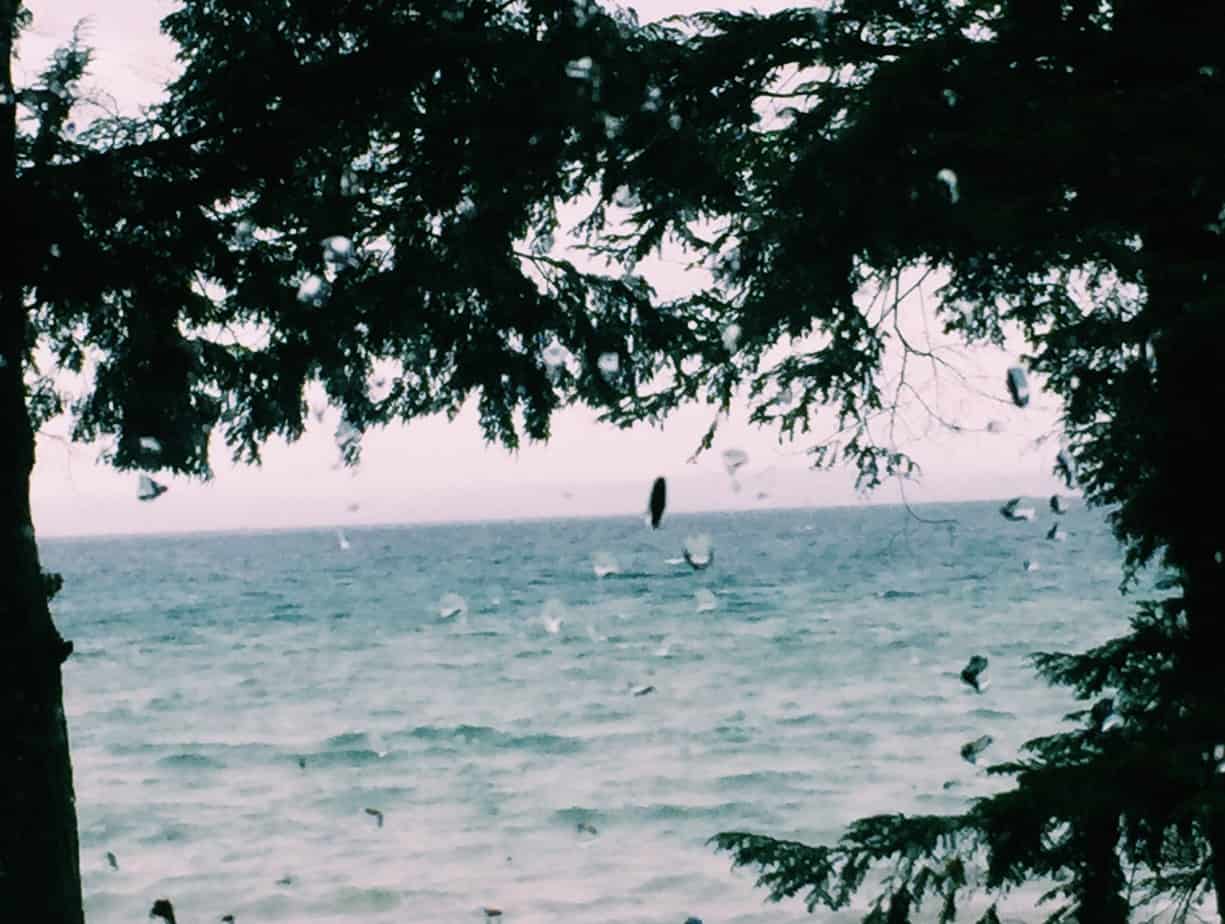 The dwarf pear tree outside the co-op, drooping with green-red stones.
A magical lever in the co-op, which churns out freshly ground peanut butter, coarse and tan.
Deep roasted coffee and oat milk (my first time).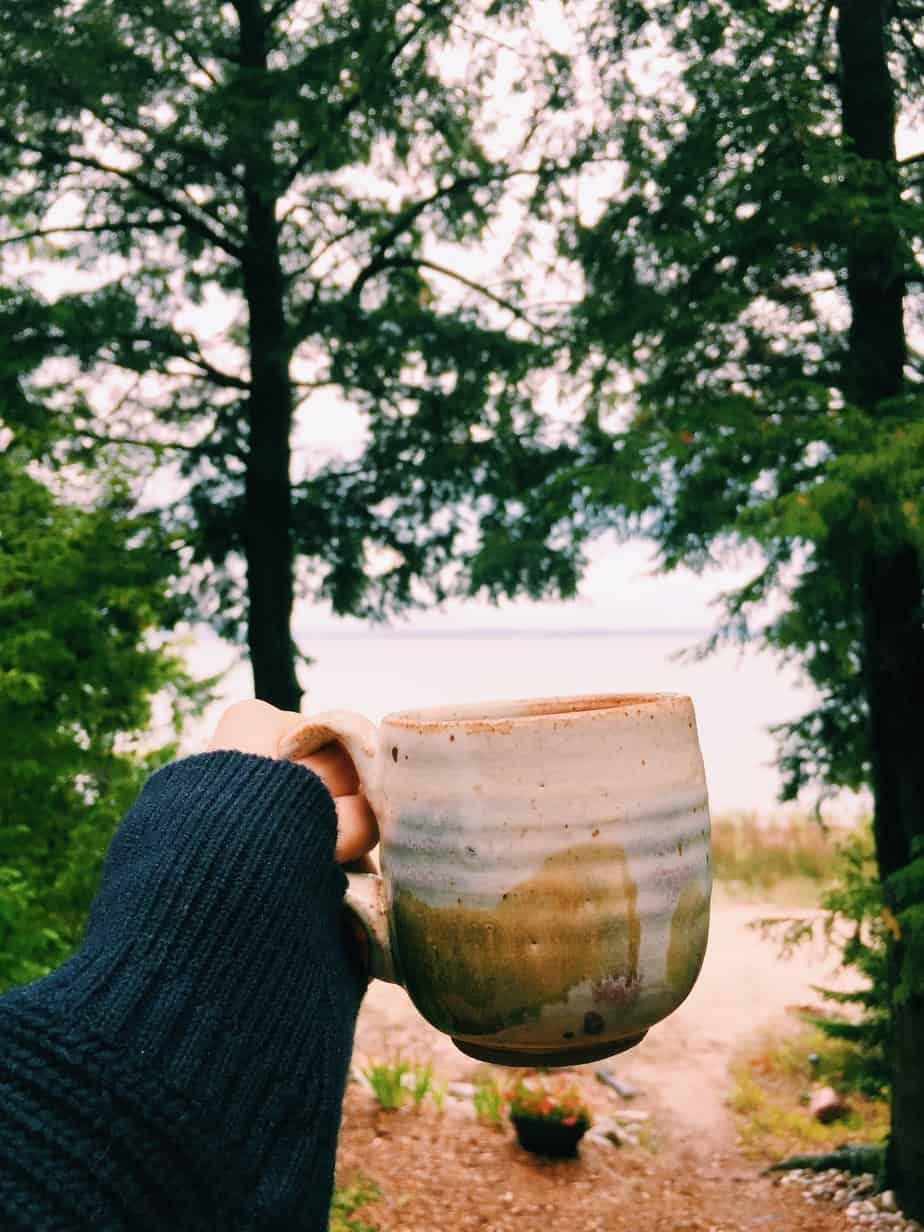 The shoosh of puddles under car tires on Front Street.
A low bank of dusky violet clouds off the lake's horizon, blotting out any view of Sutton's Bay.
Frothy waves that roll into the beach.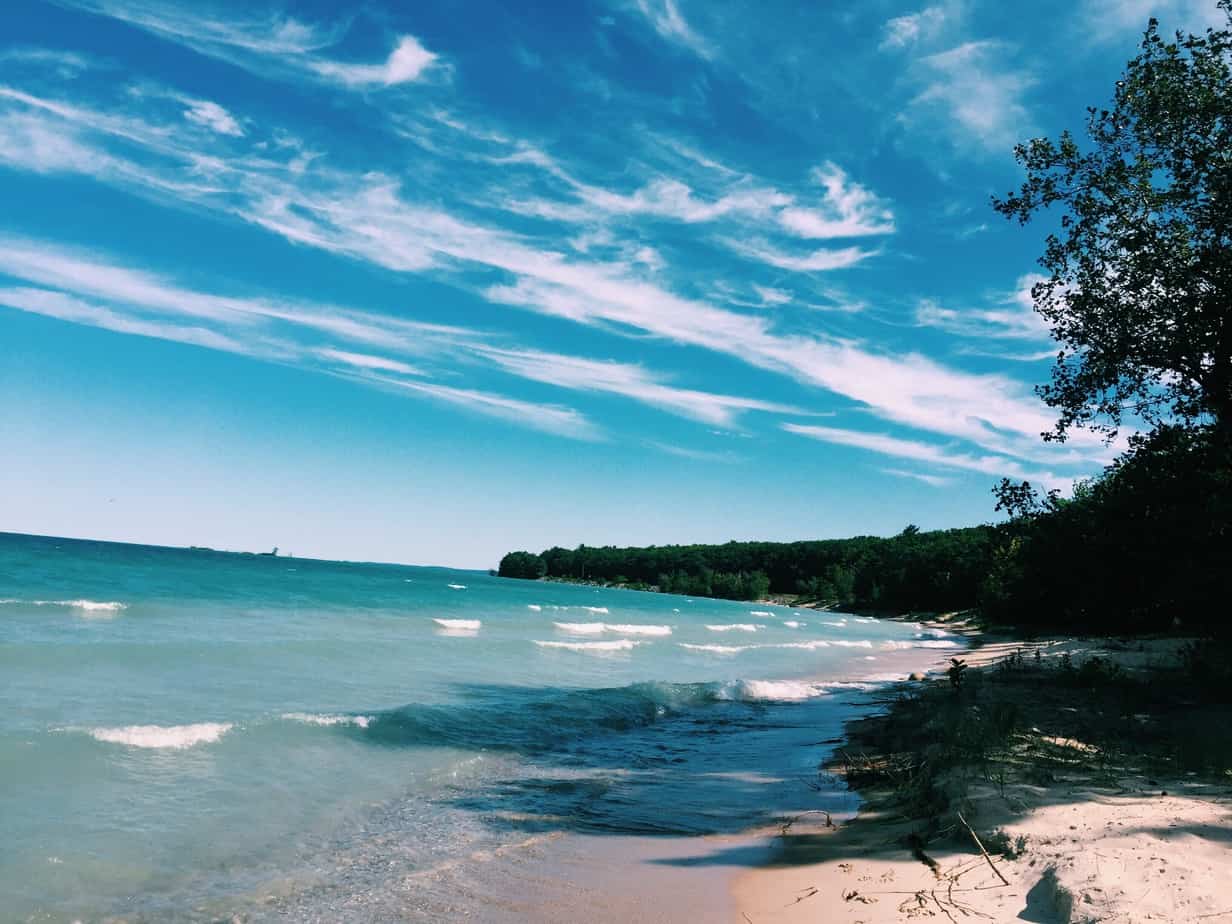 Long slivers of beach grass, and loops of gnarled tree roots that push up from the sand.
A bald eagle circles over the beach, drops back into the pines with talons outstretched.
Nellie the Doberman puppy with her bobbed tail and un-docked ears, chewing lazily on an elk antler in her crate.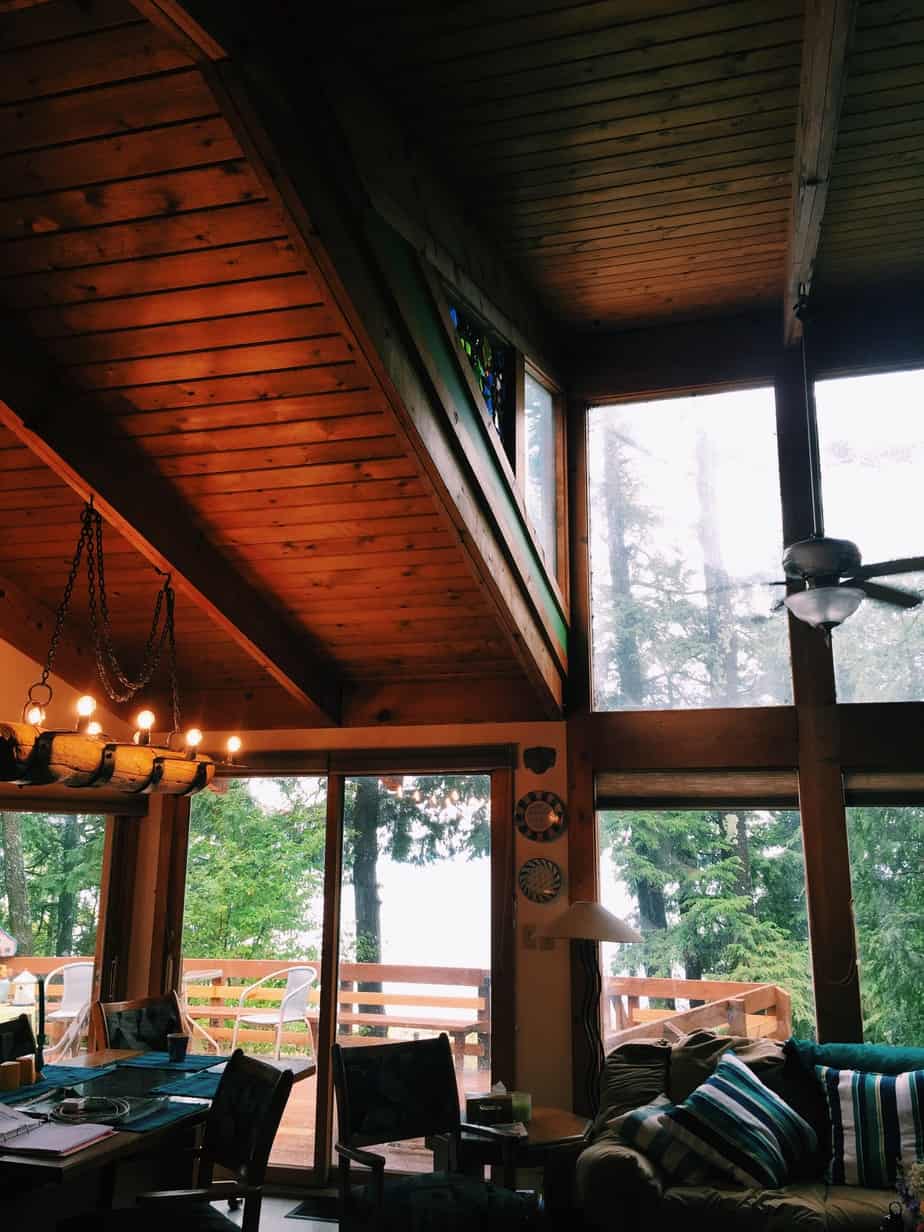 Grains of sand nestled into my navy wool sweater. I'll be brushing them off for months.
The gray-blue skins of plums at the farmers market, almost like dust, or constellations?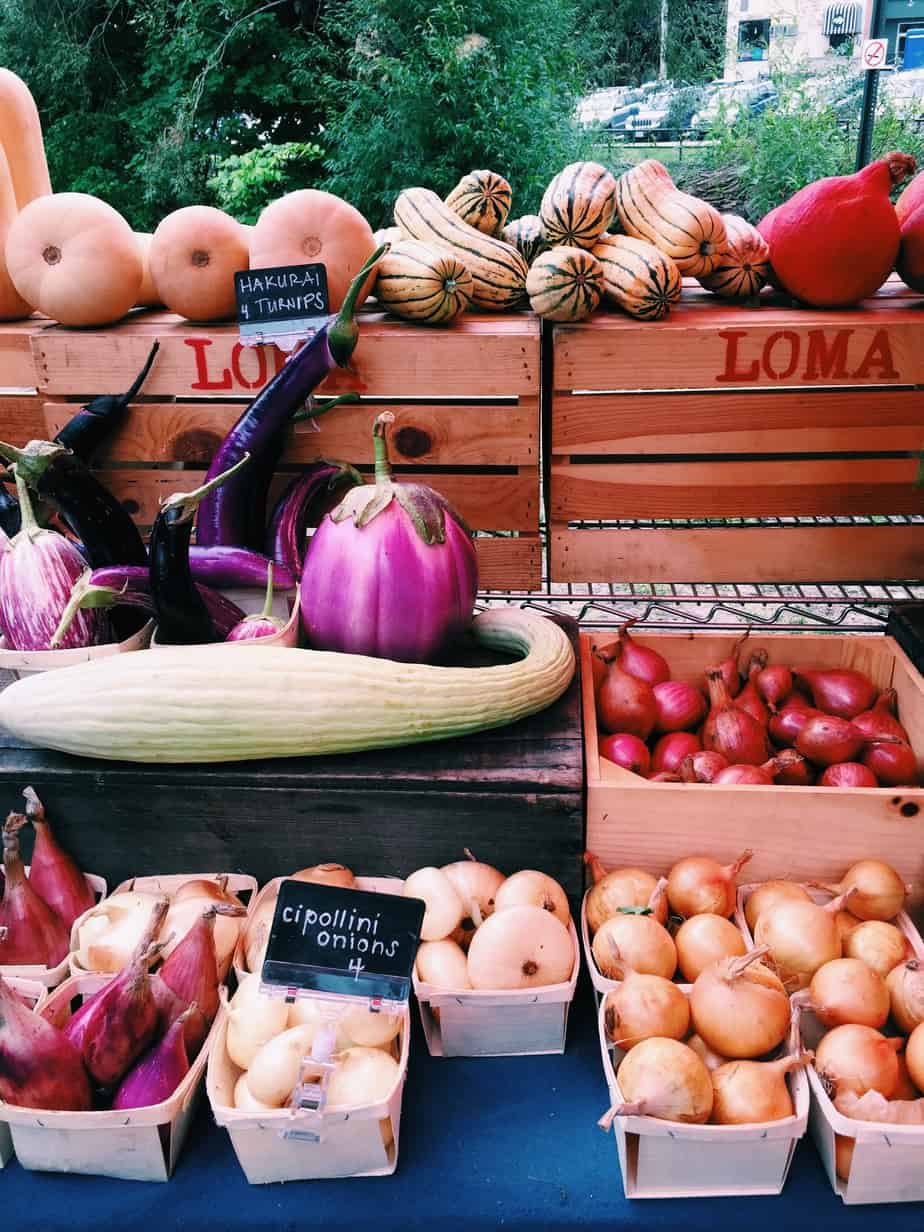 Scoops of cherry salsa on the cedar wood kitchen table.
A reunion with Tana, the Airedale we dog-sat for four months while her owner (our friend) was in hospice, at her new farmland home. She's chubbier, and happier, and still loves long walks.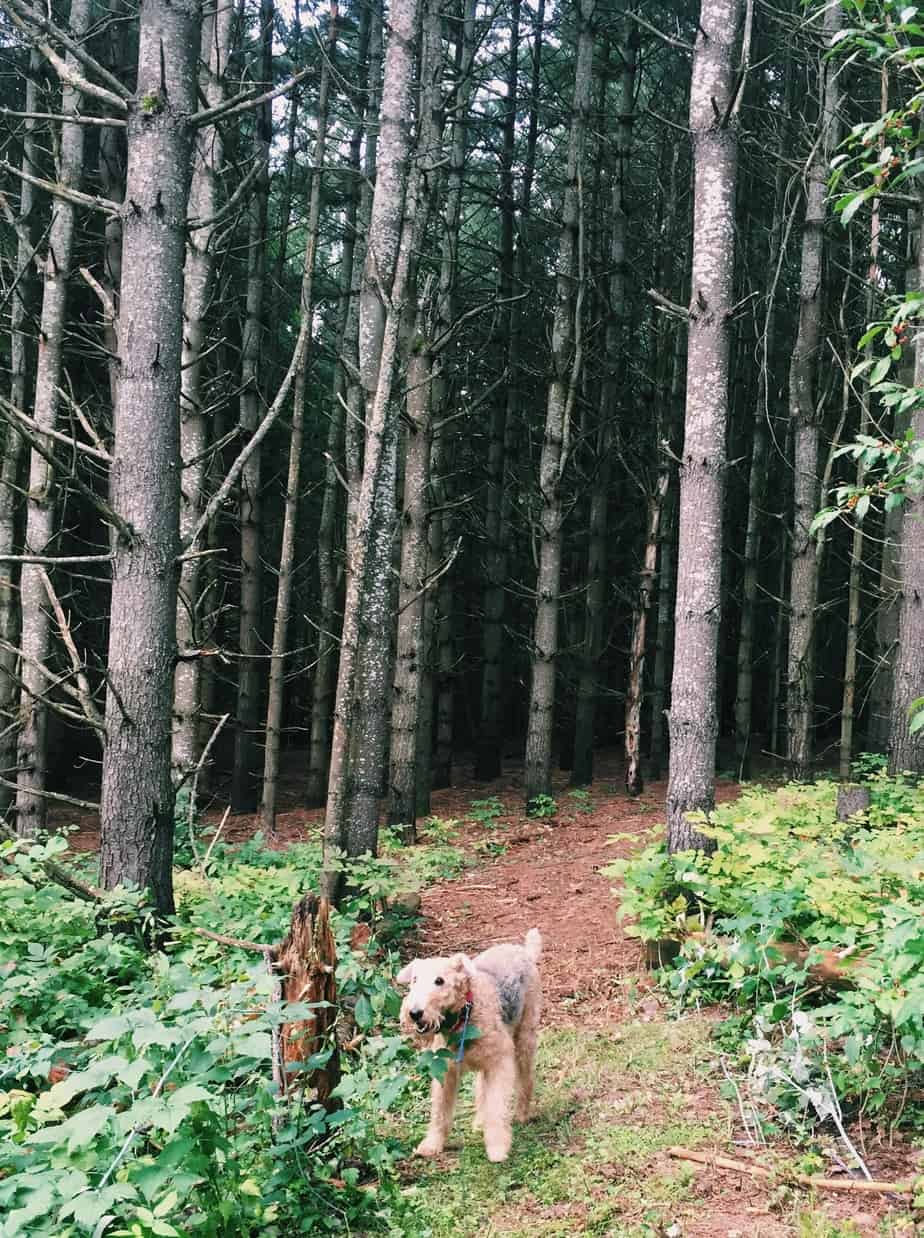 The slap of skipping stones along the breakers.
Skids and thwacks of Nadal's US Open match that echo through the cabin til 2:30am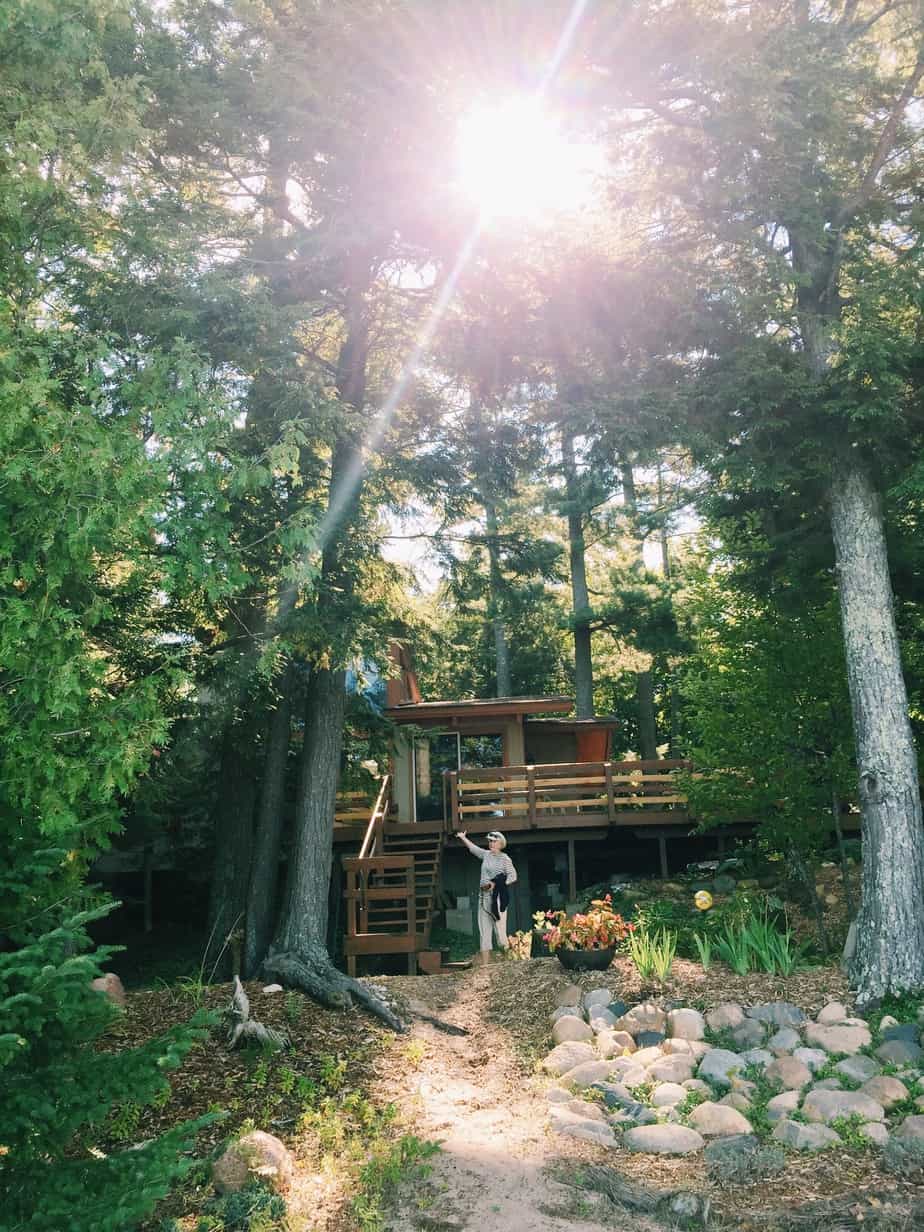 Roadside poison ivy, spotted too late, brushing my ankle. Its red-singed veins and tiers of leaves that sprout from the sandy dirt, like villains, or just plants.
Razor clam shells tucked in the sand, buried in by grey rocks and partial Petoskey stones.
Along M-37, the road that slices down the peninsula, a green forest, sprinkled with orange. The switch to Autumn bursting through in a patched-up formation.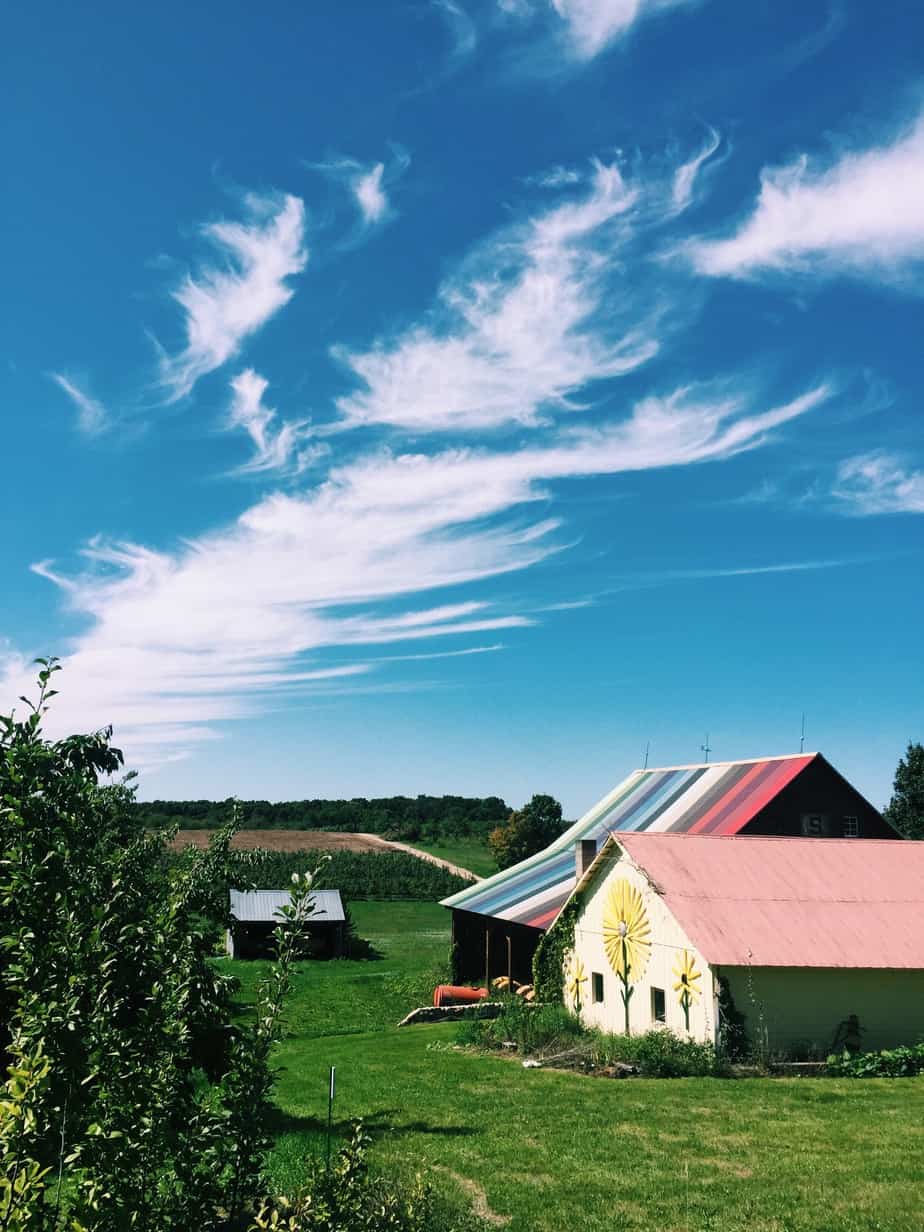 Our last morning on the beach. Shoals of sand threaded with black tar, fox prints, an eye-less Bass carcass. All smooth and still, until Nellie the Doberman races through, churning up the sand, a lake-smoothed branch gripped lop-sidedly between her teeth. It trails one long line in the sand, as if to say, 'follow us.'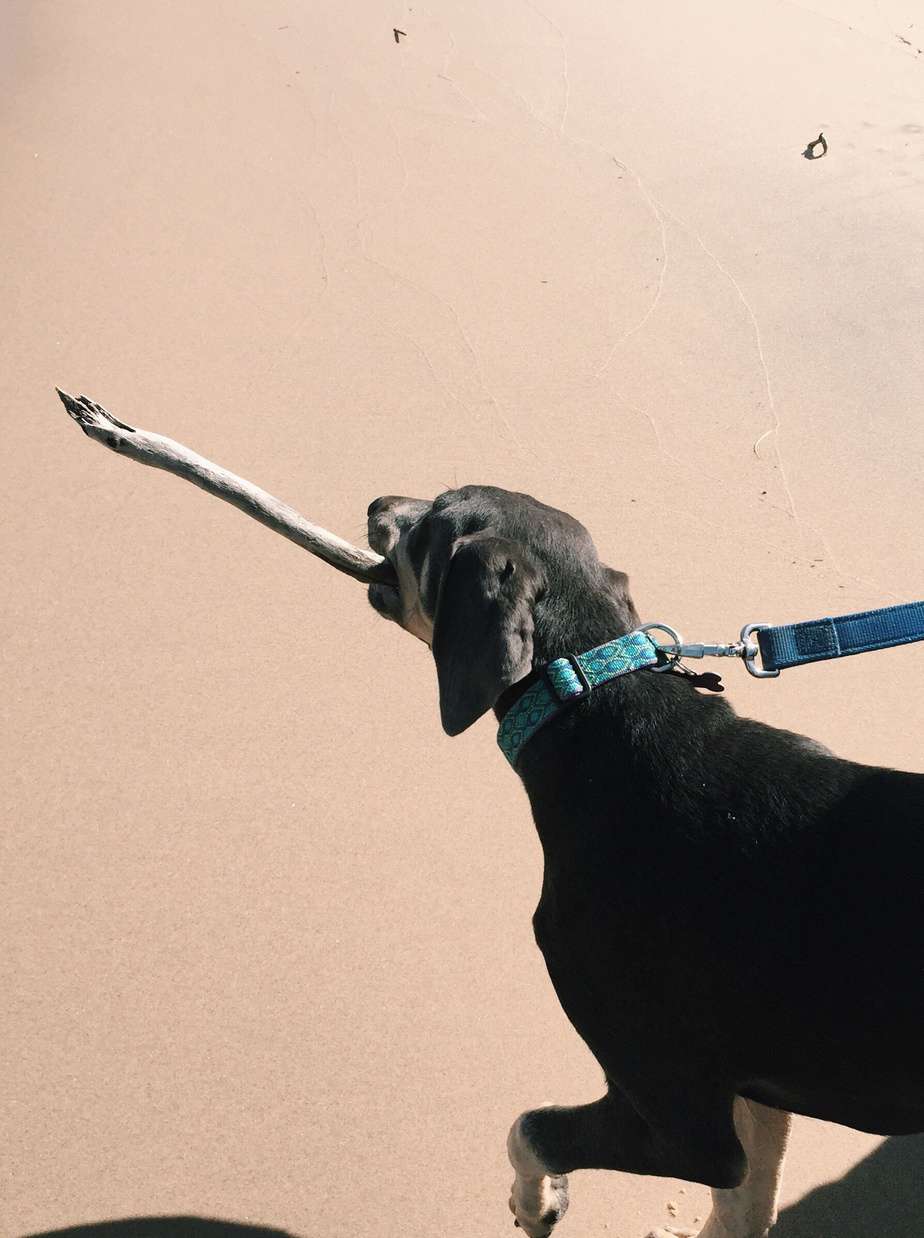 What a sweet few days on the shores on Lake Michigan. I can't wait until I'm reunited with Old Mission Peninsula and Traverse City, hopefully once again (at least!) this season. It is quickly becoming my favorite area of the Great Lakes State.
I've got lots of Michigan-related travel plans coming up this Autumn. In fact, so many more than I originally planned when I wrote out my 2018 travel plans. What are your Autumn travel plans? Please share them below!
Sarah xx