Rain is streaking the kitchen windows and I'm surrounded by the rumbling of an early April thunderstorm. I'm writing this as I eat a salad pieced together from leftovers – a late dinner because I went for my training run after work. The dog snores at my feet. Various to-do lists lay crumpled on the counter. These moments are mundane, normal, domestic, and…sweet.
I now live a life with a job, to-do lists, a kitchen table, a dog to walk, and a car to pay for (as of last week!). But these moments also feel bizarre, when I think back on where I've been. Four months ago I was driving out into the wilderness of Iceland with a guy I'd just met that morning. And before that there were the refugee camps, my graduation, countless flights and cross-country buses. Life was wild and anything but normal. When I moved back to the United States and gave up my expat and nomadic traveler titles, I thought I'd be giving up my freedom. I wasn't thinking about what I would gain: A home base, a routine, a schedule, an income, and more.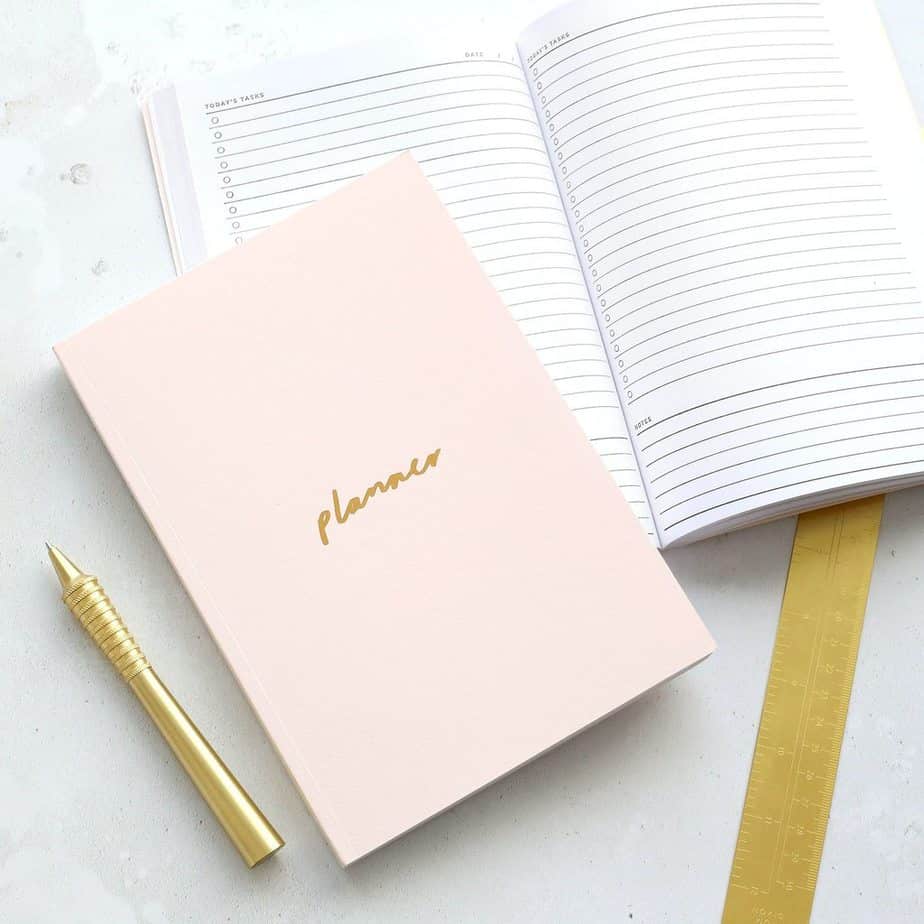 Although I'm enjoying this transition, I'm also overwhelmed because there is so much to keep track of. I mean, how I was able to non-stop travel around Europe for months, but stick me in Michigan with a regular-person-life and I'm completely lost, well, I'll never understand it. That's where Old English Co comes in – I've decided that with my new "real life" life, I need to invest in something to help me, well, live it.
Old English Co is a stationary company from Stamford, UK (y'all know I gotta support those Brits) with simplistic, handwritten designs. They are running a competition through April 25th where you can win four of their beautiful planners (shop their planners here). I plan on entering, plus having a wee adulthood shopping spree.  Can we make that a thing?!
My Old English Co Wish List
There are four different color combinations for Old English Co planners but I love the black one with pearlescent foil writing. What I really love about these planners, though, is the layout of the interior pages with an entire page for each day. There's space for your schedule, plus notes. Also, you add the date for each day, which can make the planner last extra long if you don't want to use it for every single day! With 380 pages thats definitely over a year's worth of organization.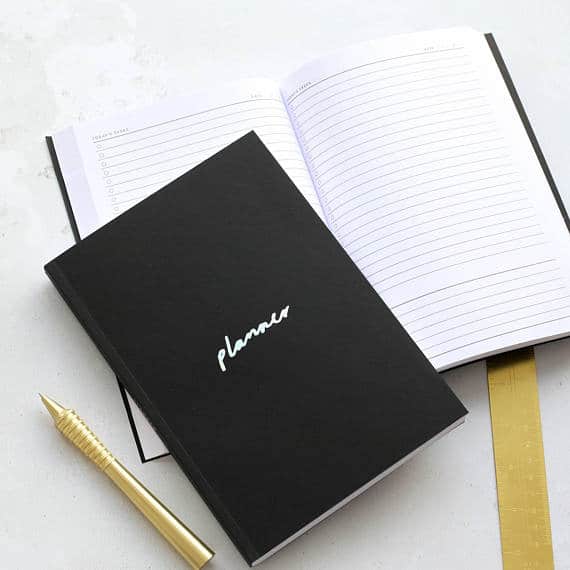 I have a thing for desk pads and you should too. They are just so easy to leave out and jot things down on – phone numbers, appointments, you name it. They also brighten up any surface. I love the layout of this desk pad and I'm super into the handwritten floral design.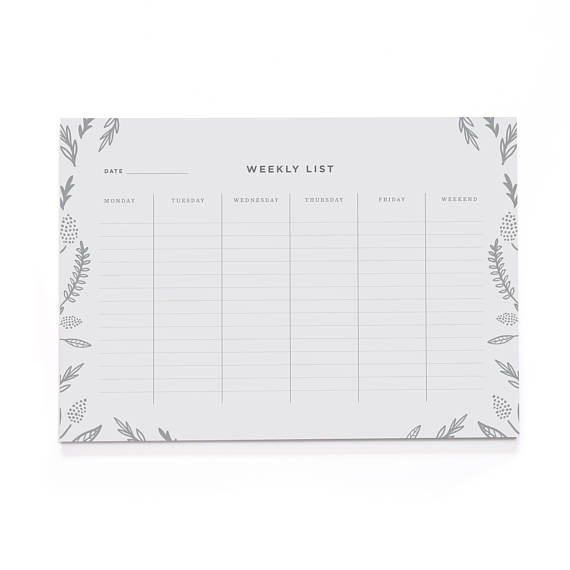 I have been looking for a dedicated notebook just for pottery notes (to record dimensions and glazes etc.). This one is simple and beautiful and just the ticket.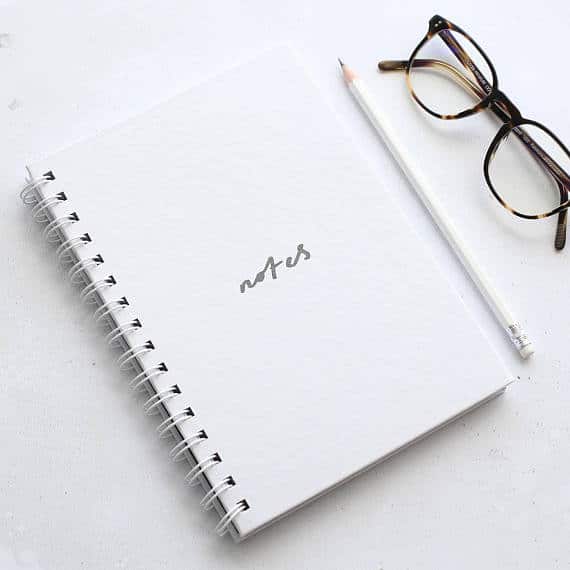 I also love this notebook design and can't decide between this one and the previous one for pottery notes!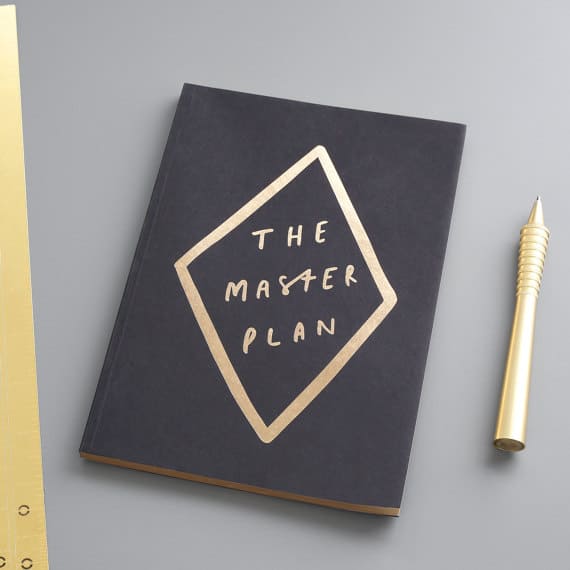 Okay, this one isn't purely for organizing my life, but it's a nice nod to my love of travel, in combination with my current homebody-ness. Old English Co has multiple geographic prints made out of handwritten states/provinces/boroughs etc. Some favorites (I can't decide!) are: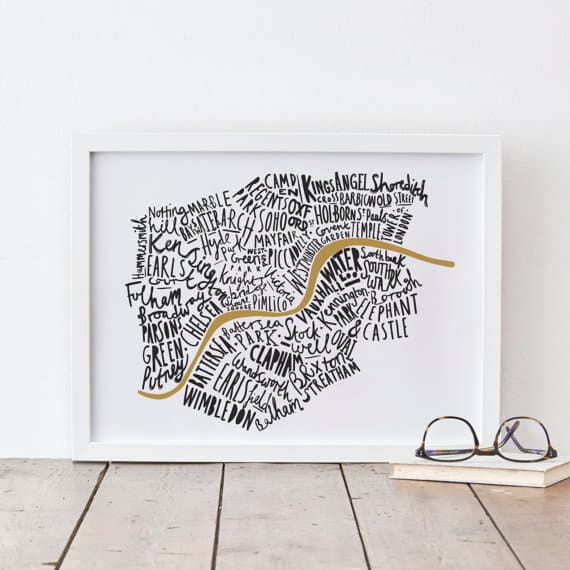 I could go on and on – trust me, I've spent more time than is advisable perusing the endless stores of Old English Co! They have enamel pins, pillow cases, mugs, cute T-shirts, and more that I should probably not put on my Adulthood Shopping Spree Wish List, but…. YOLO.
Anyway, here's to transitions, to routines, to ~domestic bliss~, to change, and….to keeping track of it all 🙂
The Details
Enter the competition to win four Old English Co planners here – all it entails is sending an email with your fave color combo
Let me know your own personal favorites in the comments!
Sarah xx
* This post is sponsored by Old English Co. All opinions are my own and I only promote brands that I love! Thank you for supporting the brands that support Endless Distances.