Gluten Free Heaven at Bridgewater Bistro, Astoria, Oregon
Those who know me well know to take a BIG step back when I begin to get hangry.  My first attempt to get gluten free fish and chips on our west coast trip was thwarted, and subsequently I entered a hangry state….for like three days….until I got my fish and chips.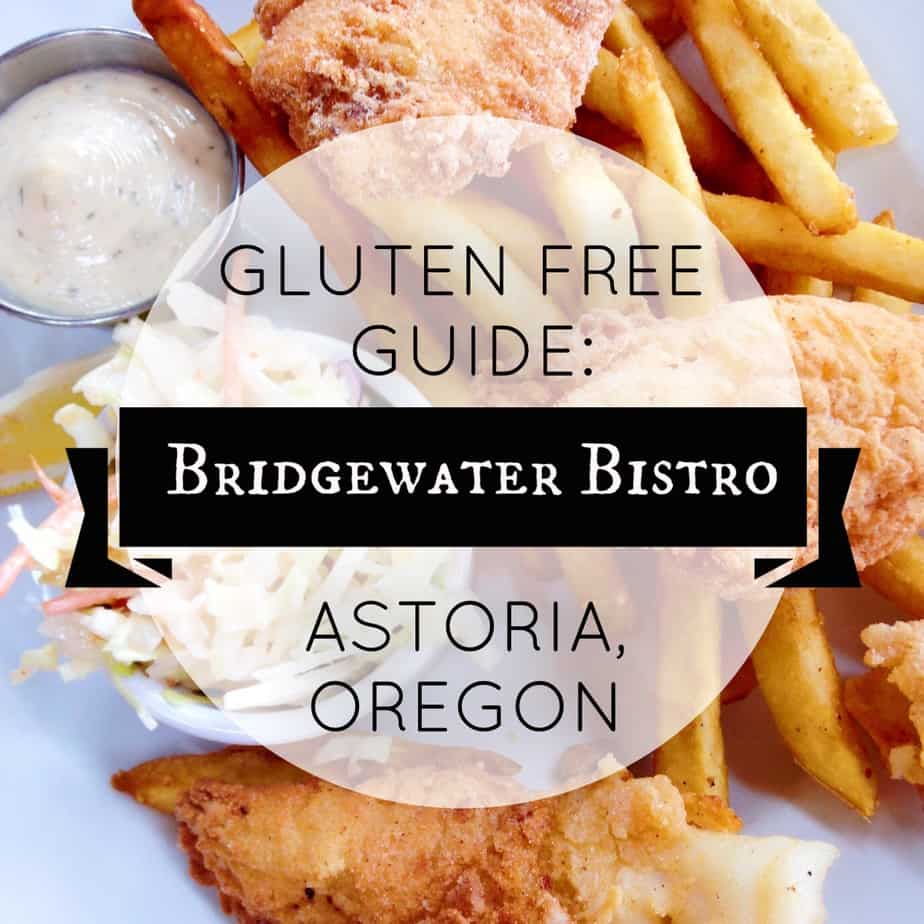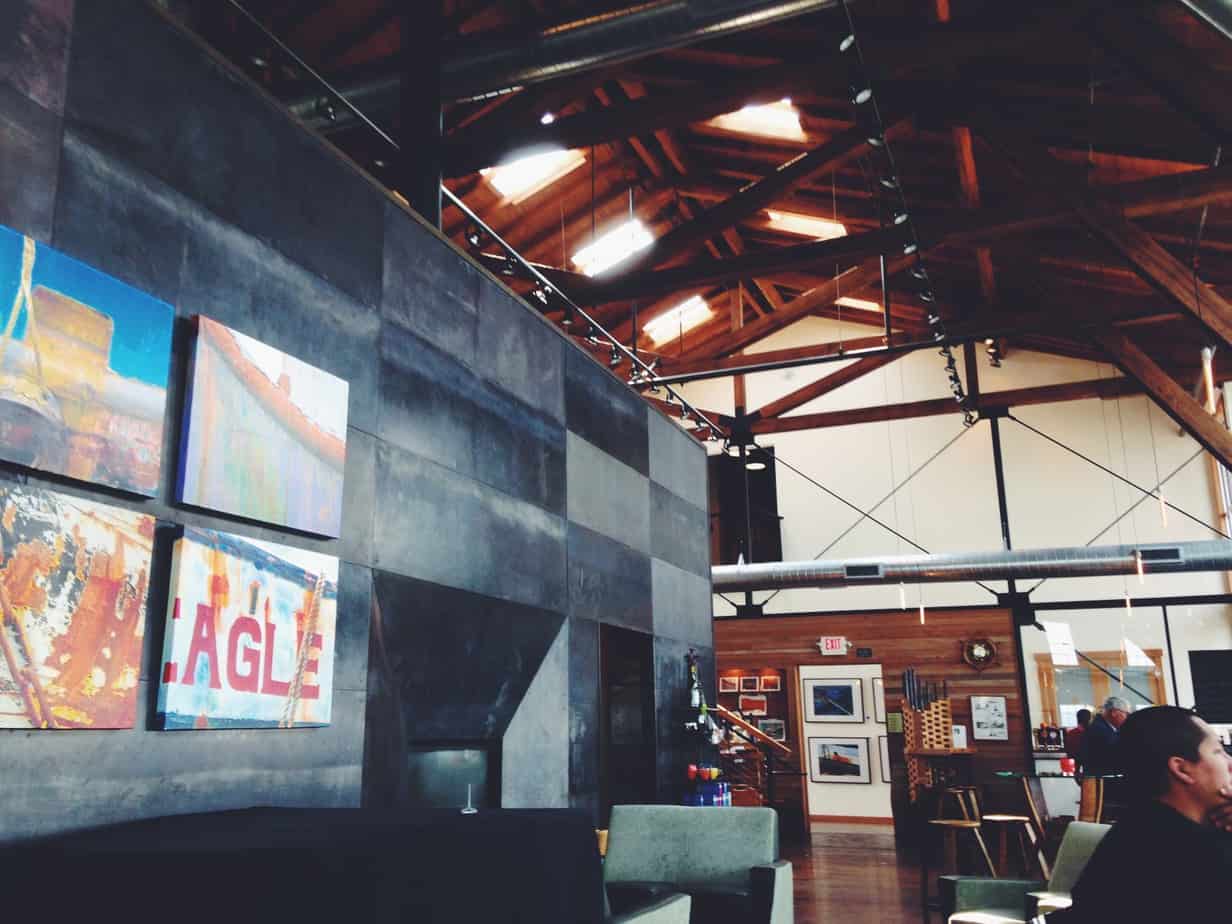 And oh, what fish and chips they were. Fish and chips and I go way back. Wayyyyyy before I started my whole thing with England, I was a fish and chips afficianado. So it was sad times when I had to go gluten free three years ago. Nowadays you can get lots of gluten free alternatives like bread or pizza bases, but one thing that is really difficult for restaurants to do is fry food in gluten free batter. Not only does this require the special batter, it requires a special fryer as well.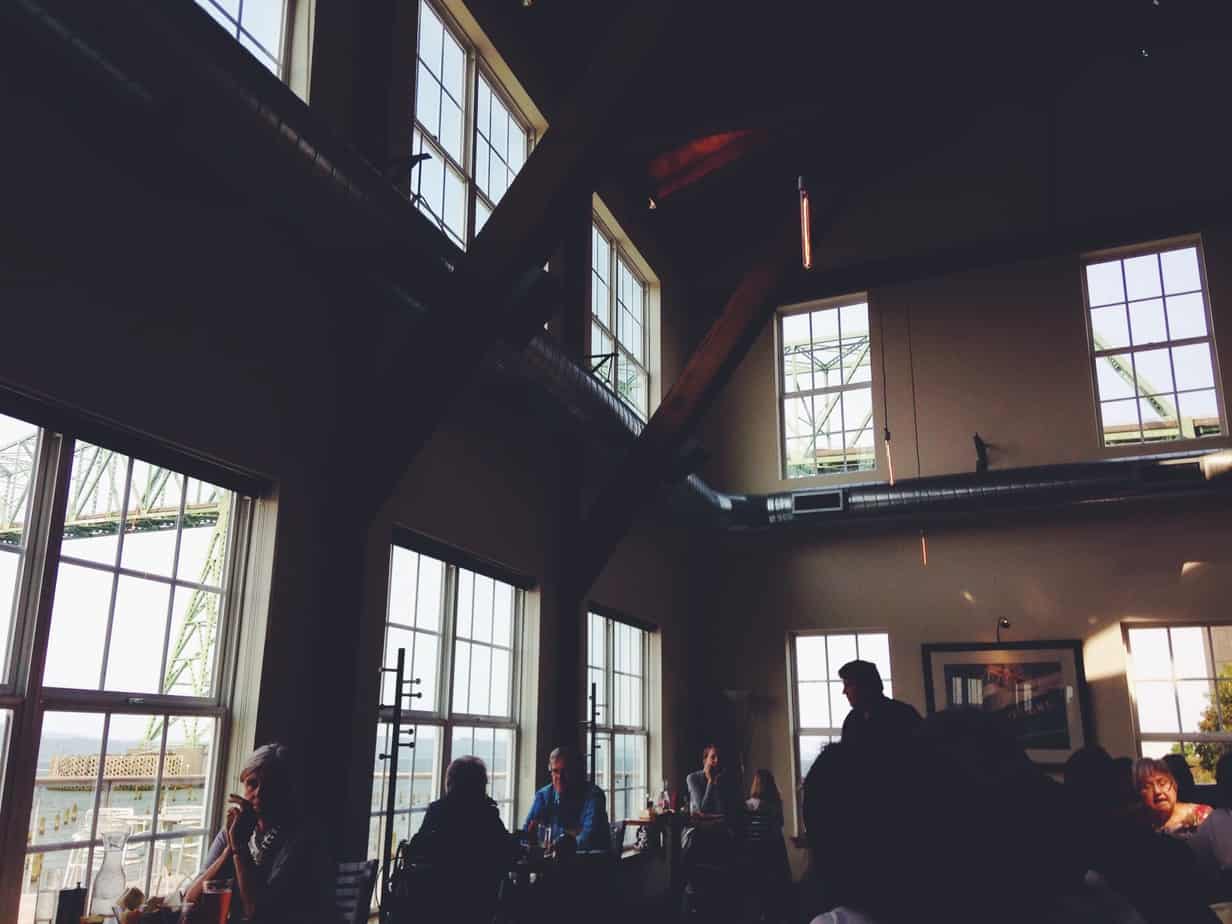 Which all goes to say: I NEVER take gluten free fish and chips for granted. They are a blessing. They are a gift. Not a right.
So after some intensive "gluten free googling" (I should start a training course in this), I finally found a restaurant that boasted gluten free fish and chips, and wasn't, you know, 90 miles off course of our travels. (Which I definitely would have driven if I hadn't been with two non-gluten free, much more sensible, less run-by-their-stomachs people). Enter Bridgewater Bistro in Astoria, Oregon, right on the border of Oregon and Washington! (Literally. That bridge out the window connects the two states).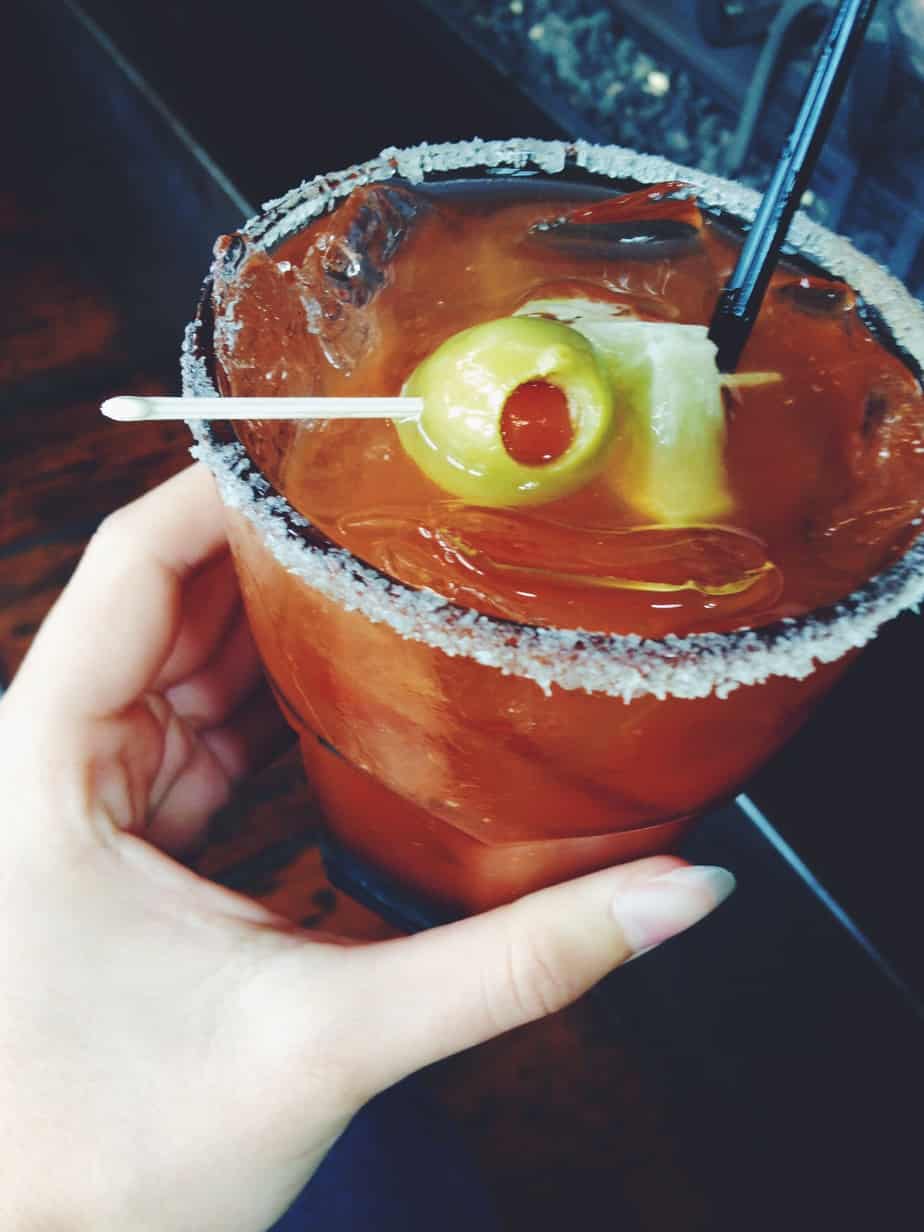 As you can see from the photos, Bridgewater Bistro is not your typical fish and chips shack. No siree. The restaurant is a big, open, refurbished warehouse out on the docks, perfect for casual-fine dining. Not quite what I was expecting but if there was fried fish involved I was ready to roll with it.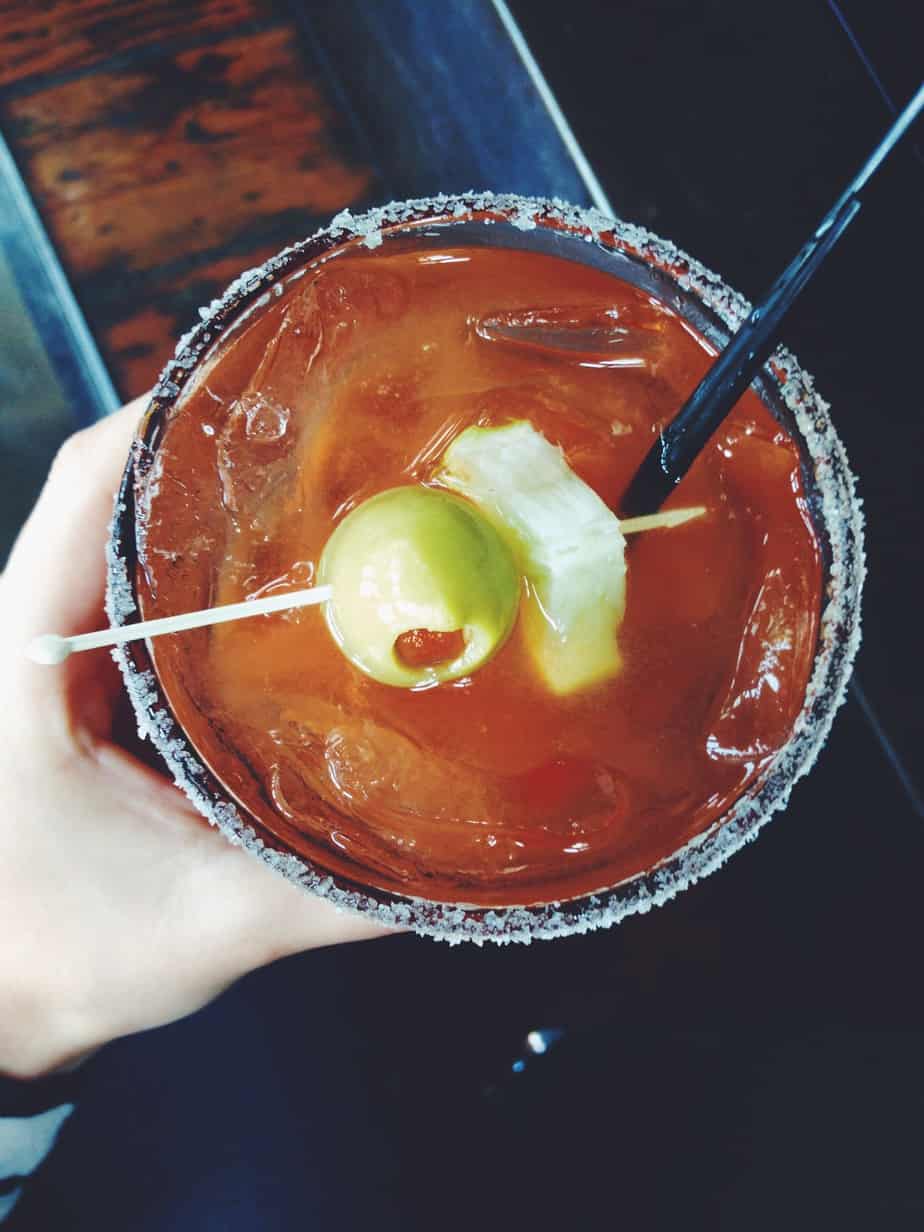 We'd arrived on a Sunday, and little were we aware but there's a special Sunday Brunch offer on at Bridgewater Bistro, every Sunday 11am-3pm. Thank GOD my fish and chips were on the brunch menu, or hangry Sarah was going to turn into this.
Seeing as it was now a fancy brunch occasion, obviously we hit the bar. Because alcohol on a Sunday morning is tooootally kosher if you drink it alongside some brunchy whimsy (is it breakfast? is it lunch? is it cocktail hour?!?!?).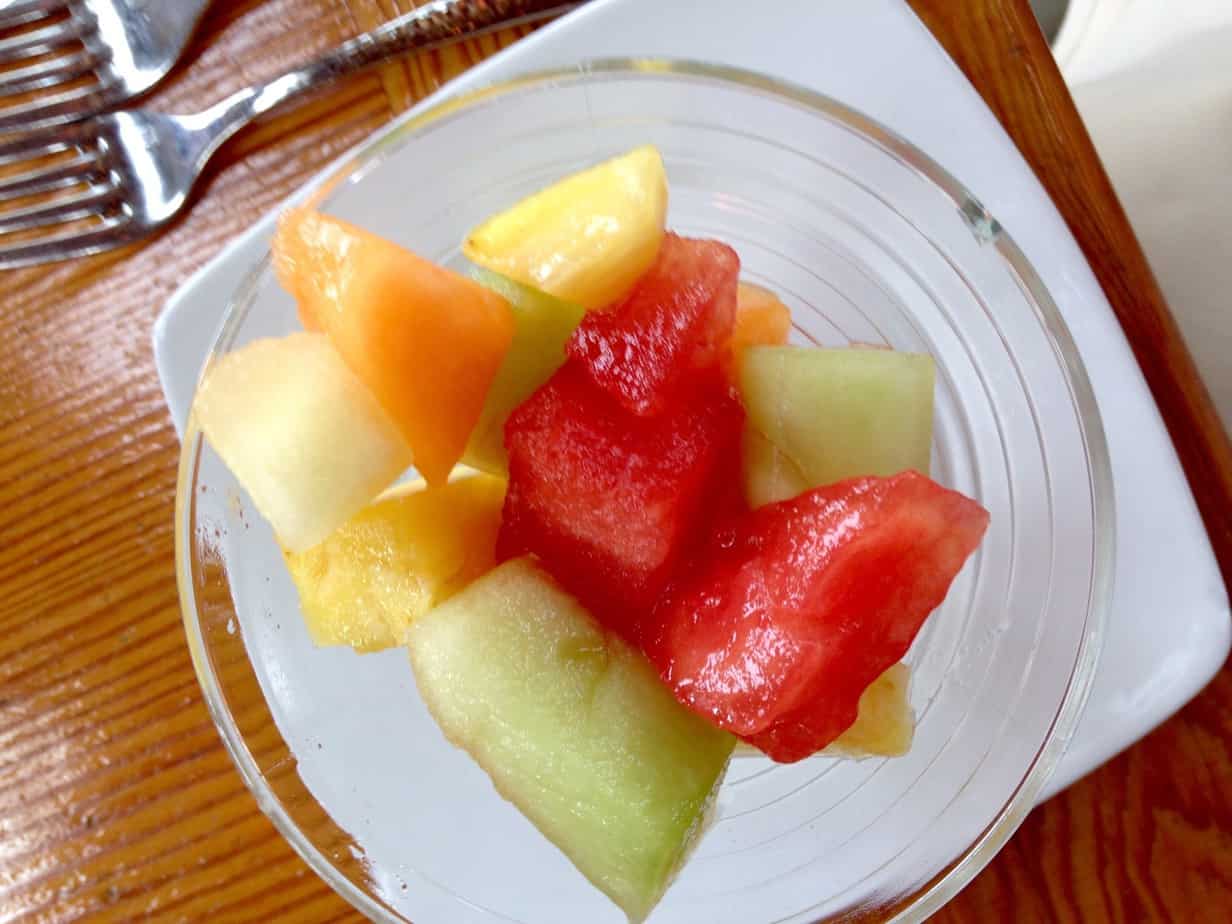 As we started to peruse the menu it became clear that not only did EVERYTHING look delectable, but almost all of it could be made gluten free (GF is marked on the menu)! What I'm saying is, even if you're not insane about fish and chips like me, your options are still pretty much limitless.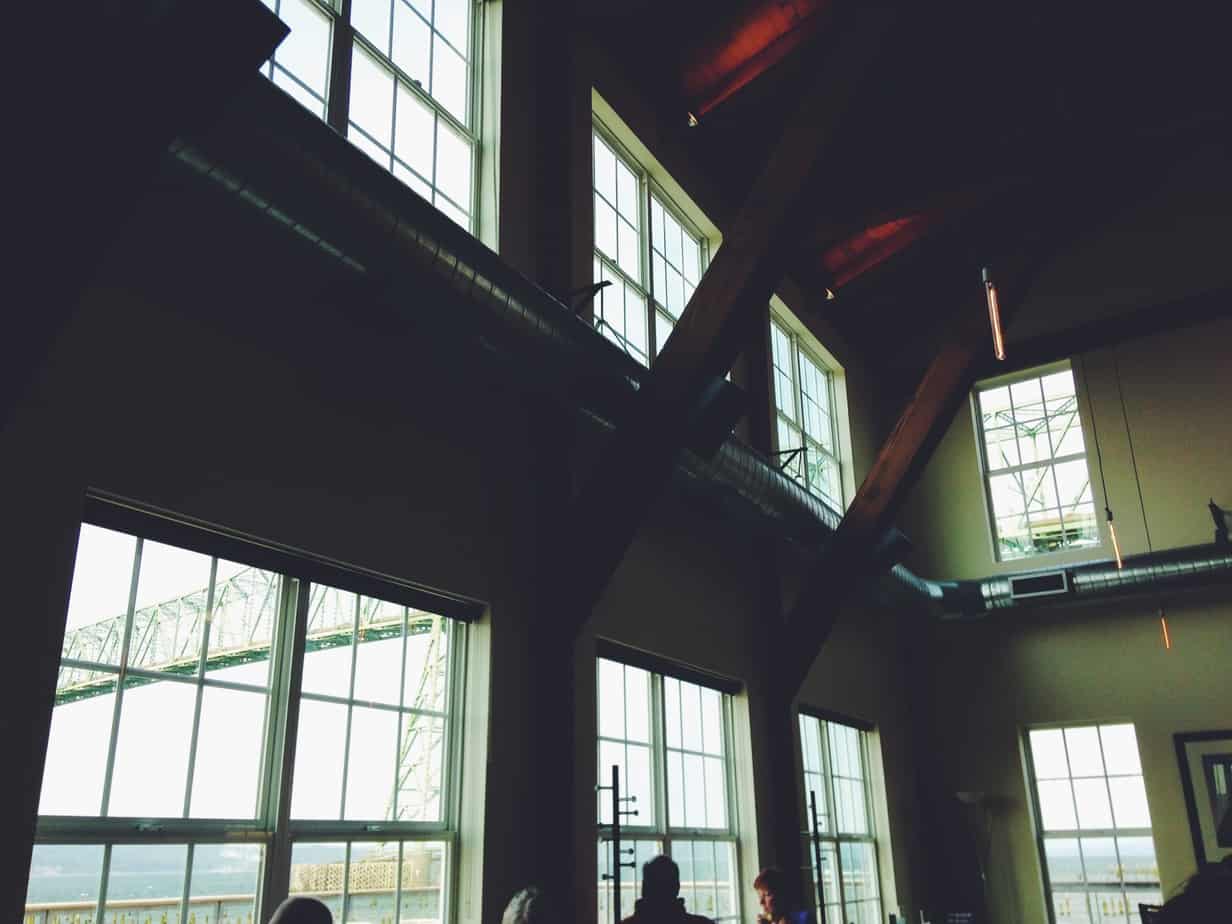 After much soul searching we put in our orders.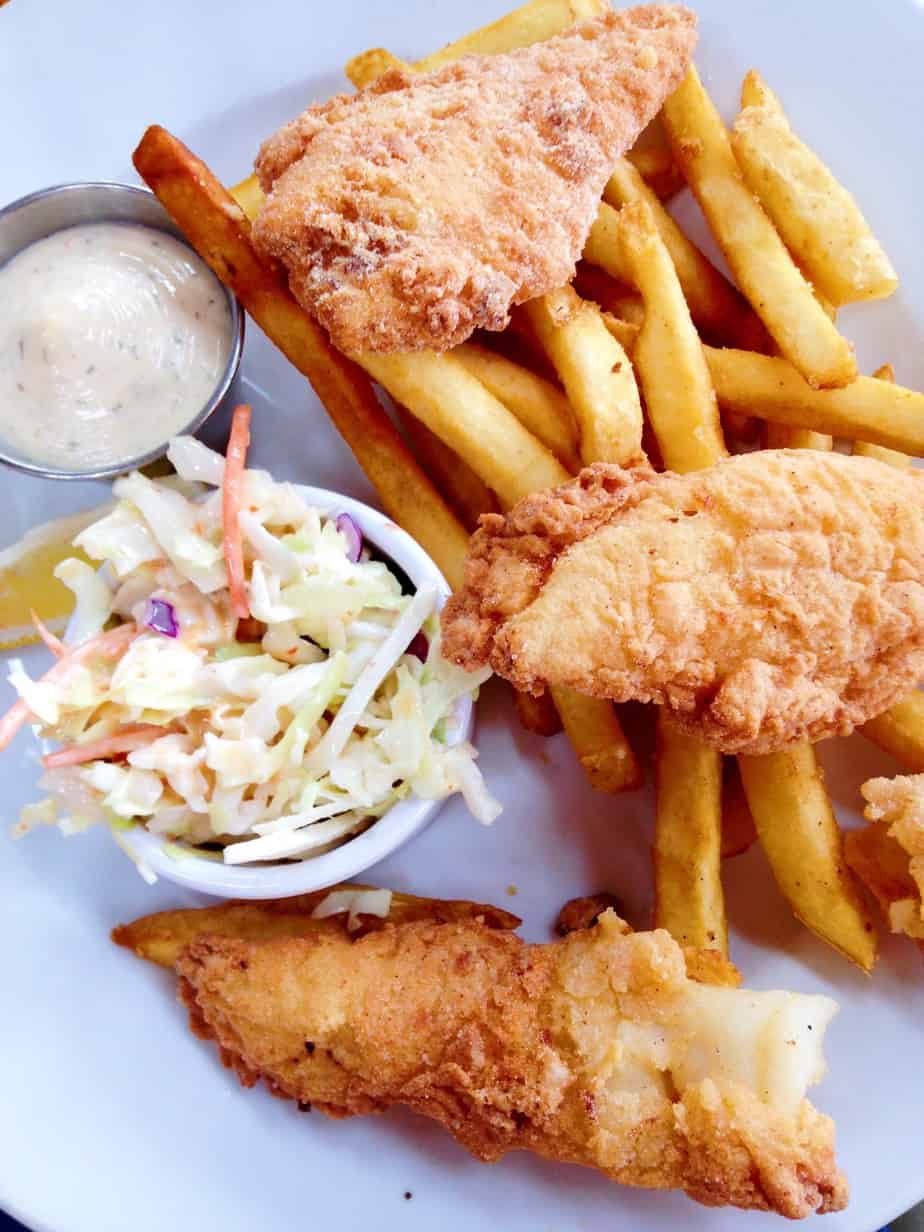 These babies did not disappoint.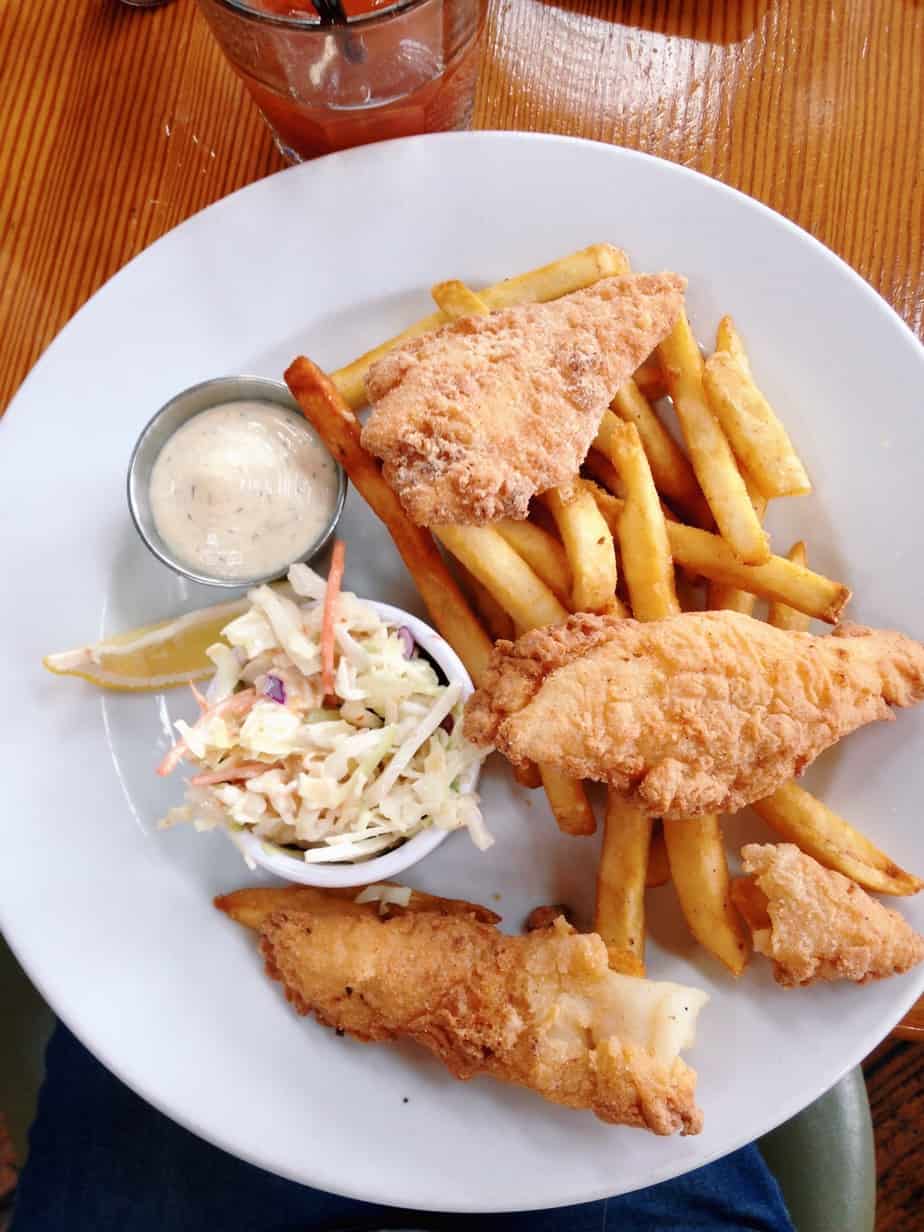 Scrumptious. Crispy. Crunchy. Fresh. Hot. Ugh, perfect. Would eat for the rest of my life.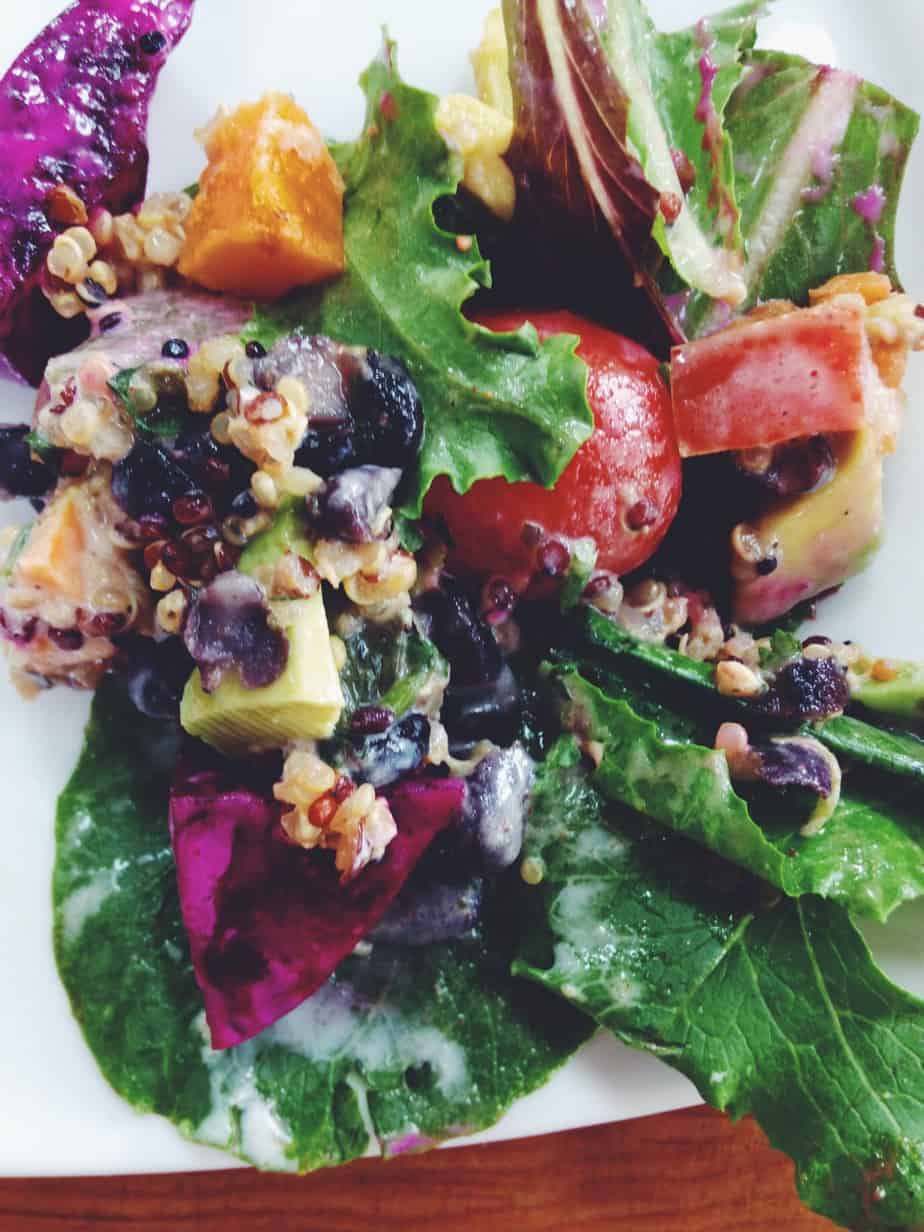 The other food we ordered was just as fresh and tantalizing. So much so that I hardly got a photo in before we consumed it all!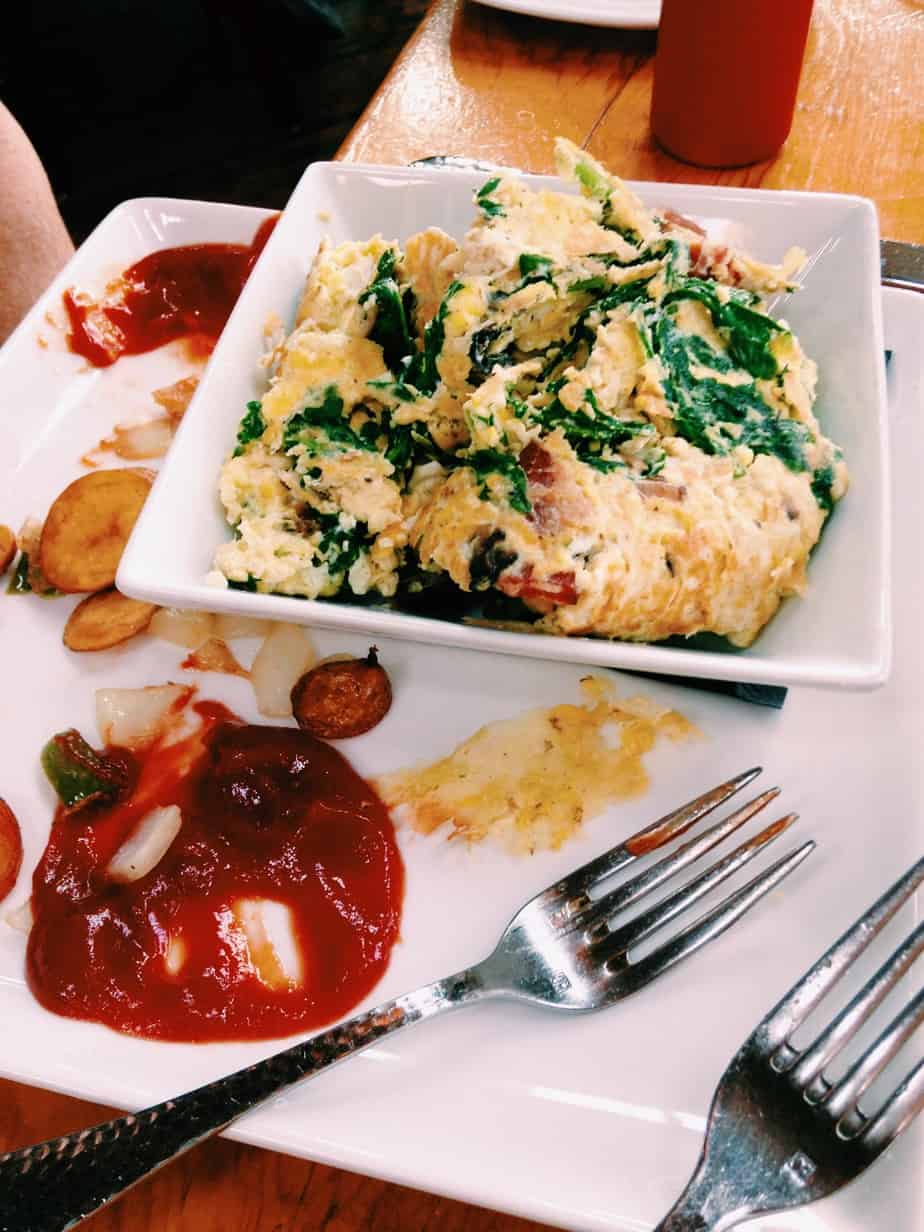 The smoked oyster hash.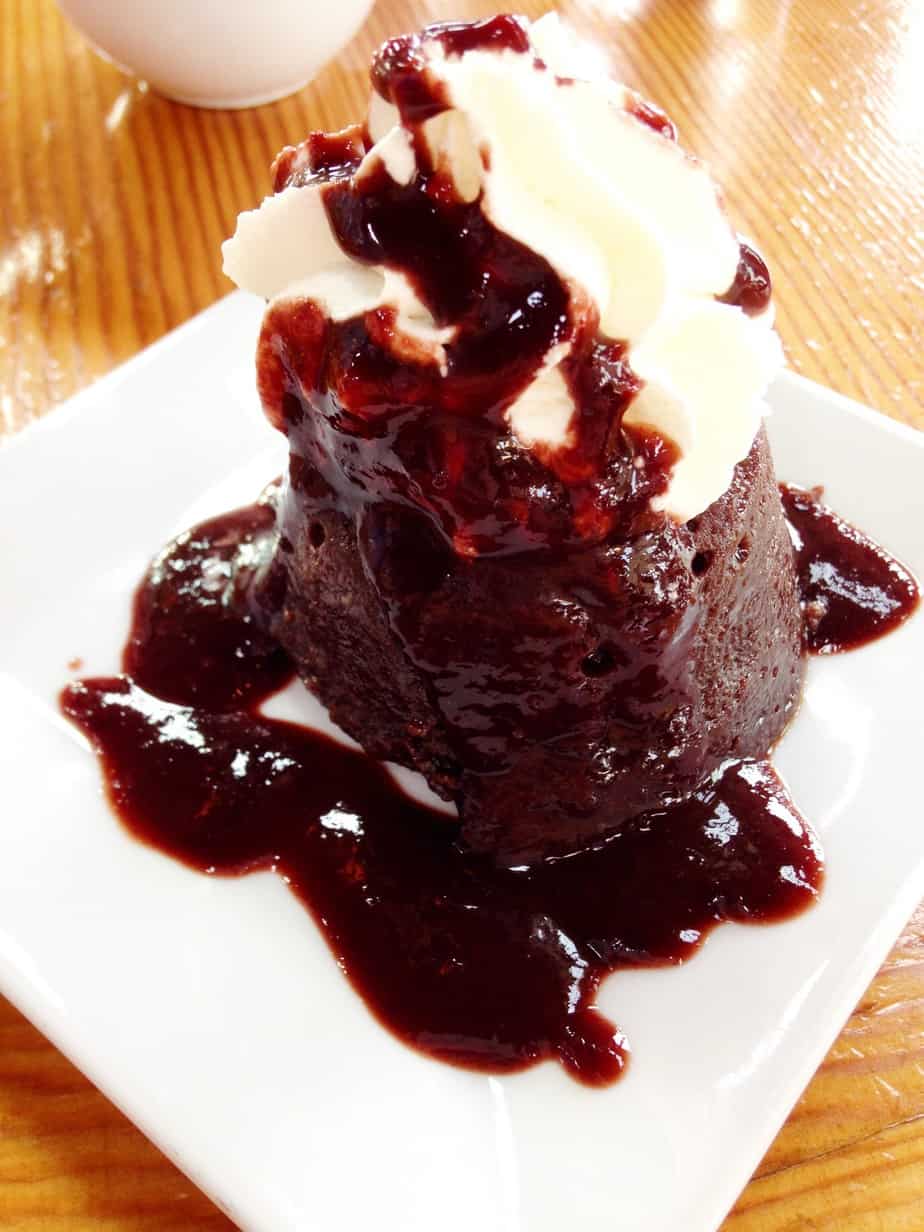 Even better, the dessert list is extensive. Helloooooooo molten chocolate lava cake. Get in my belly.

Warm. Gooey. Rich. Gone.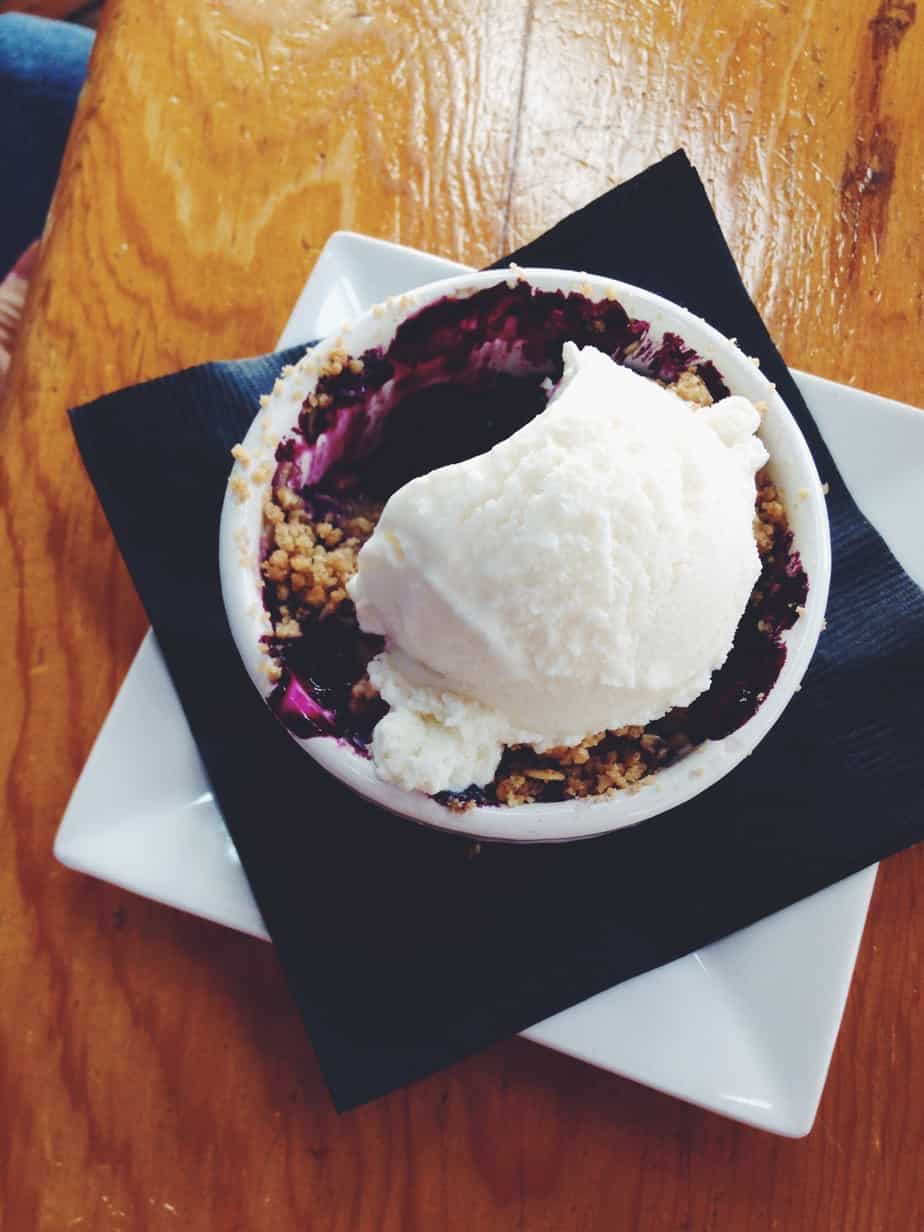 The Oregon blueberry crisp with fresh icecream was killer as well. And gone equally as fast.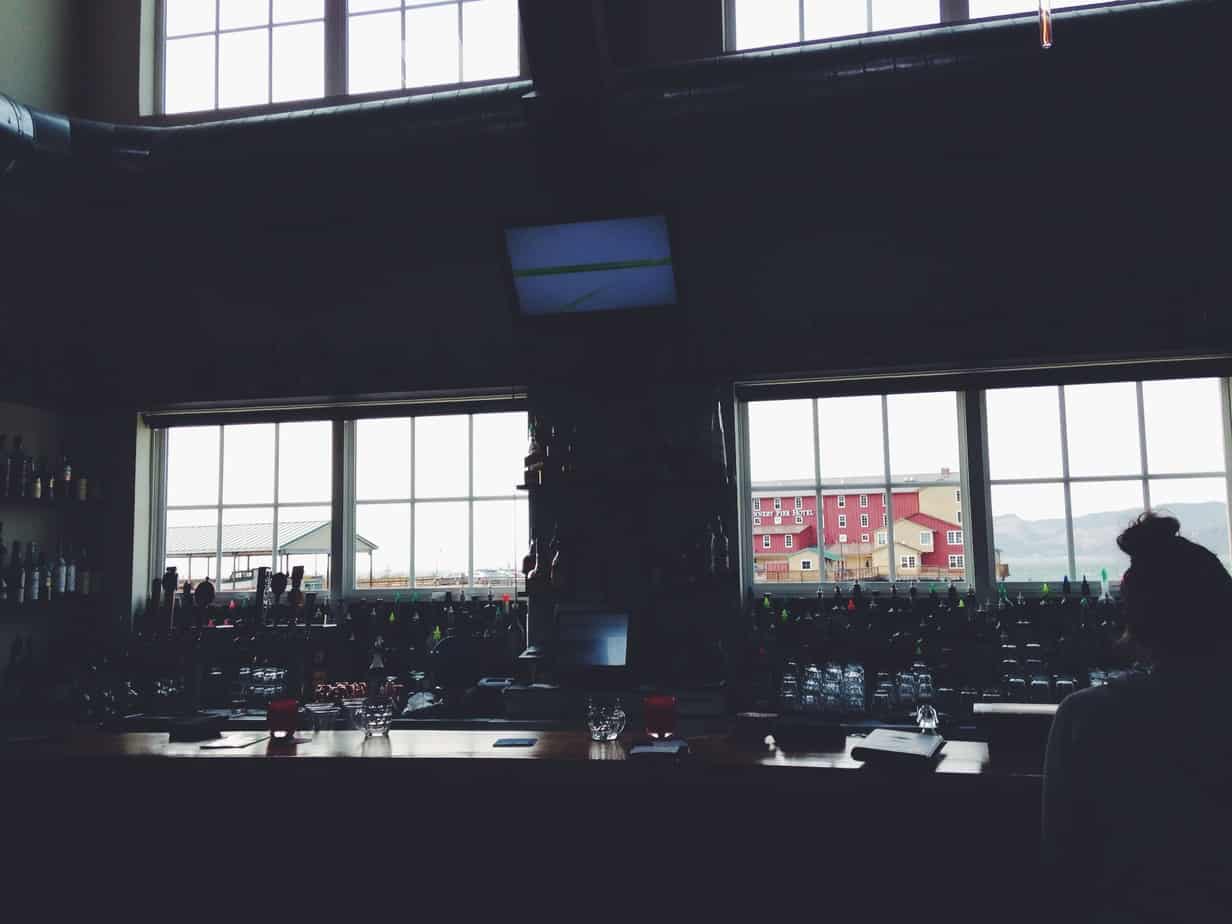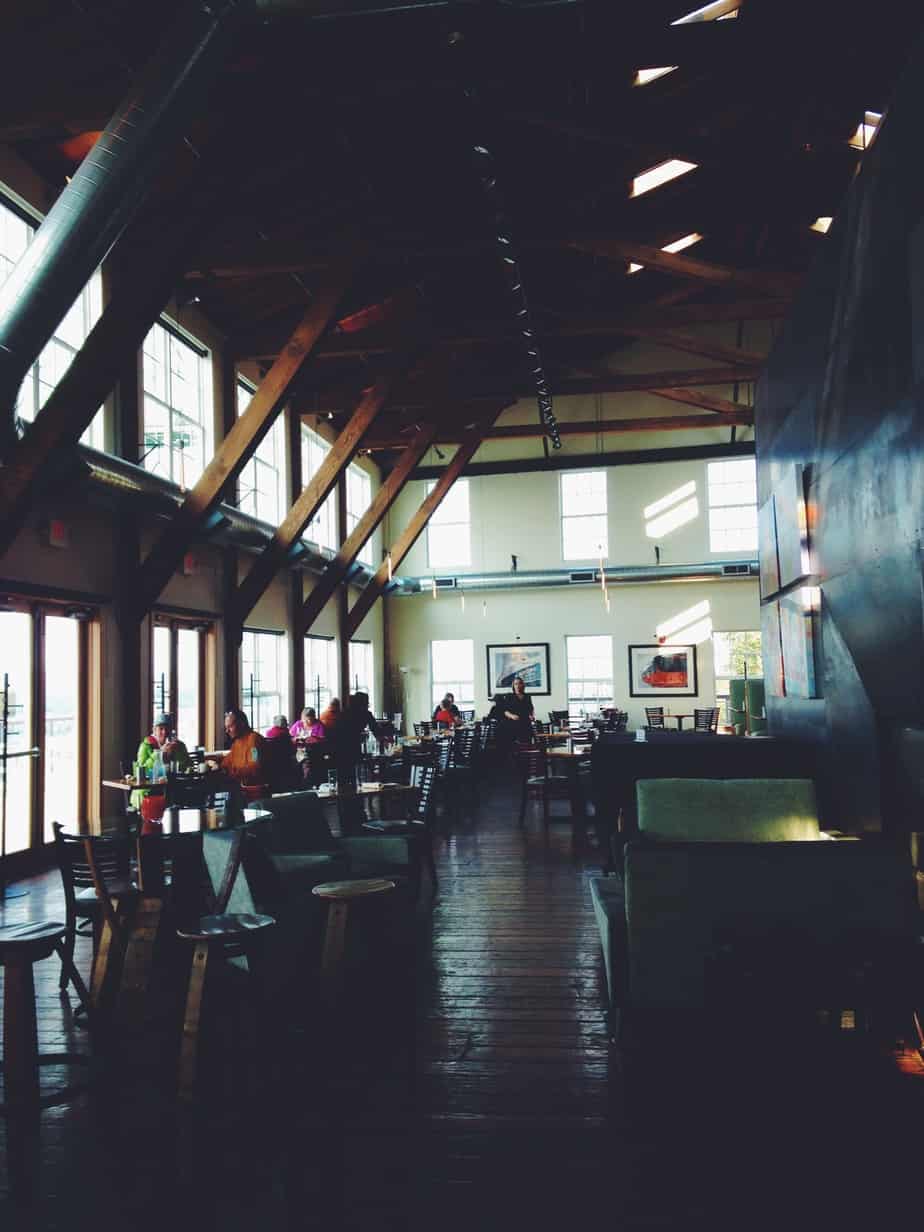 What a brunch! With our bellies full and our hearts happy, and all the brunch cocktails soaked up in fried fish/omelette/cake/etc., we drove on our way across the bridge and into Washington for phase 2 of the great West Coast Adventure!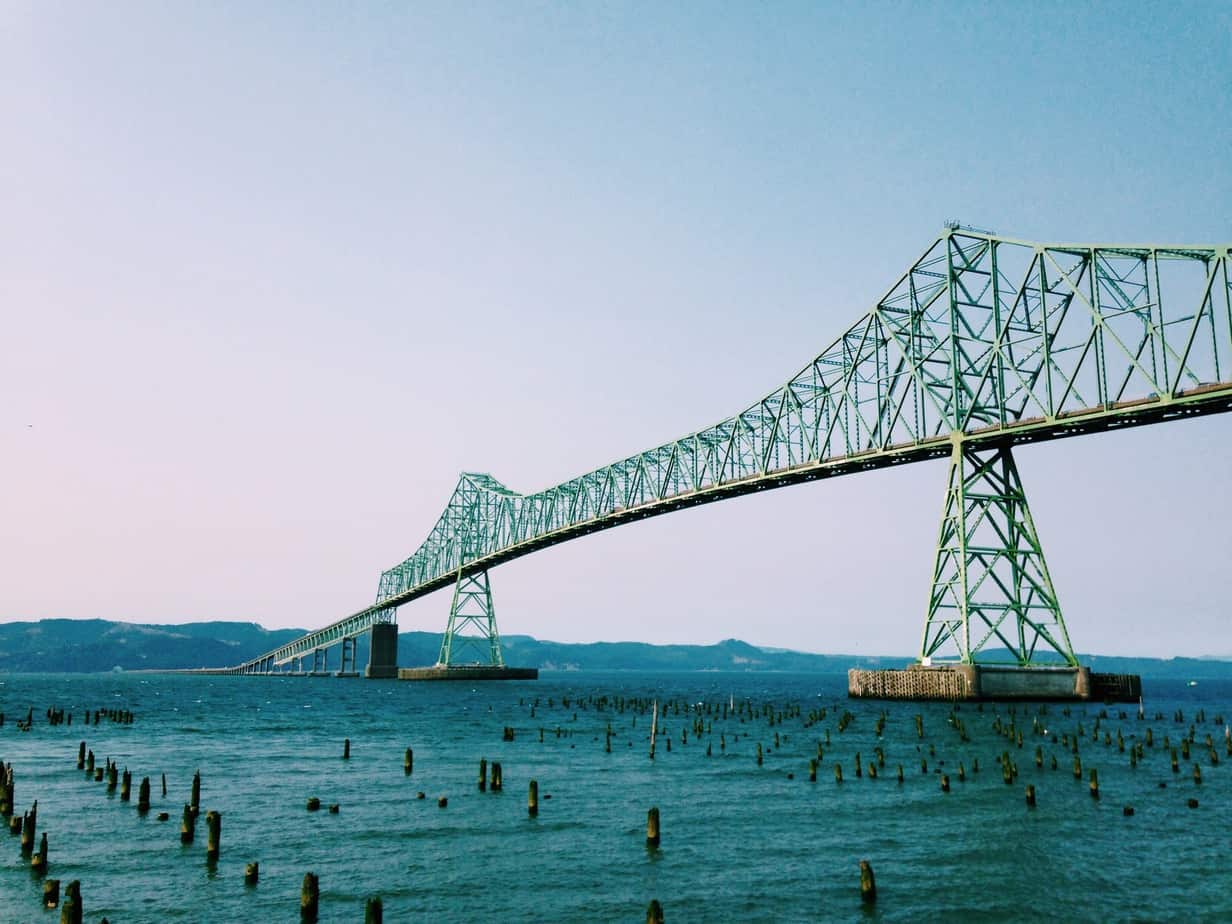 Want to gobble down the goodness of Bridgewater Bistro yourself?
20 basin street, astoria, oregon, 97103
sunday brunch 11:00am to 3:00pm
lunch (monday through saturday) 11:30am to 3:00pm
afternoon small bites, burgers and fish 'n chips 3:00 to 5:00pm
happy hour (monday through friday) 4:00 – 6:00pm
dinner nightly 4:00pm – closing (varies seasonally)