A Rainy Day & Rockfish Takeaway in Plymouth, England
It was a rainy, stressful, no good week. That is, until this little fog-filled stroll and cheeky (gluten free) fish and chips.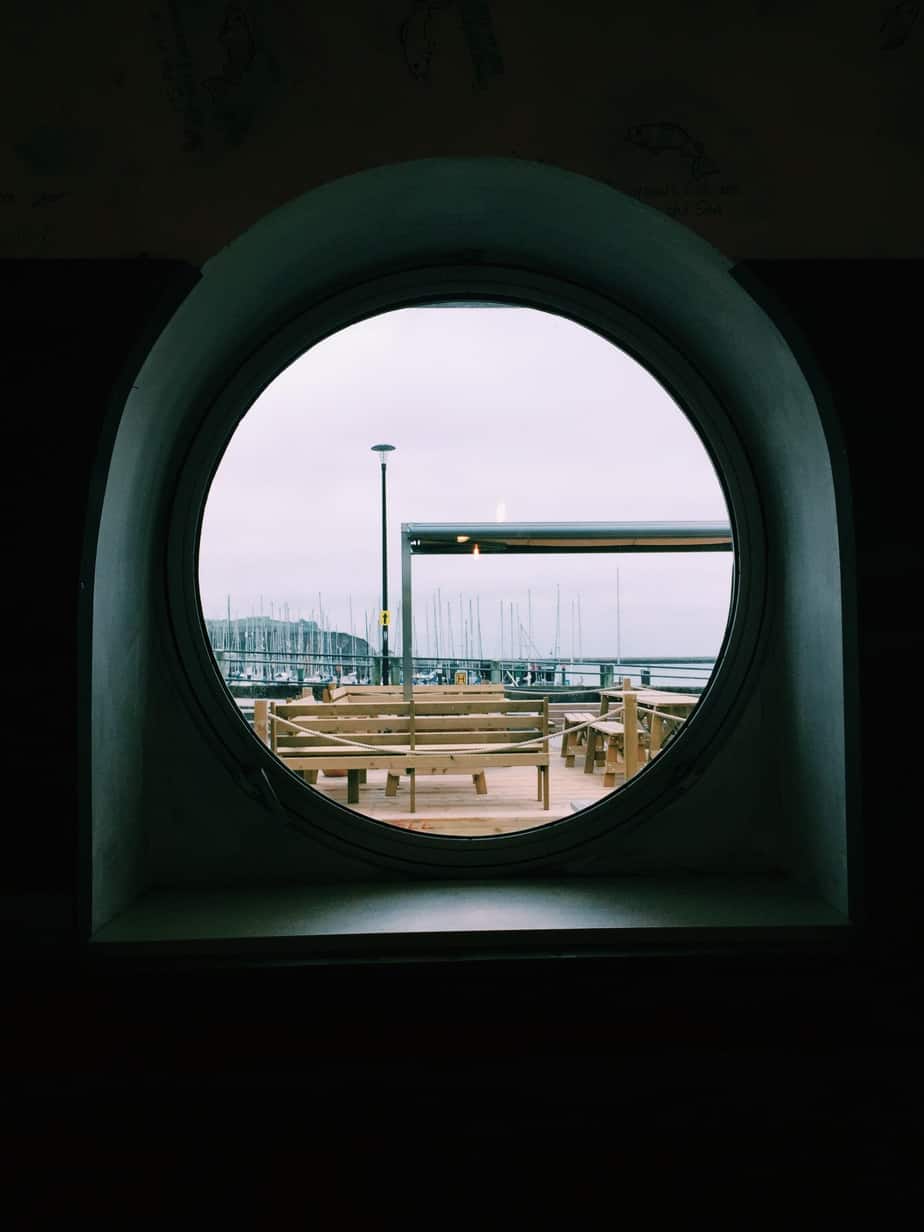 My yoga teacher used to say that when you're feeling down and everyone around you is being negative it's not a coincidence. There's no such thing as coincidence. We ride each other's emotional waves,  so if you're depressed or stressed, it's most likely a lot of other people you spend time with are, too. And knowing you're not alone, and that it will pass, makes things that little bit better.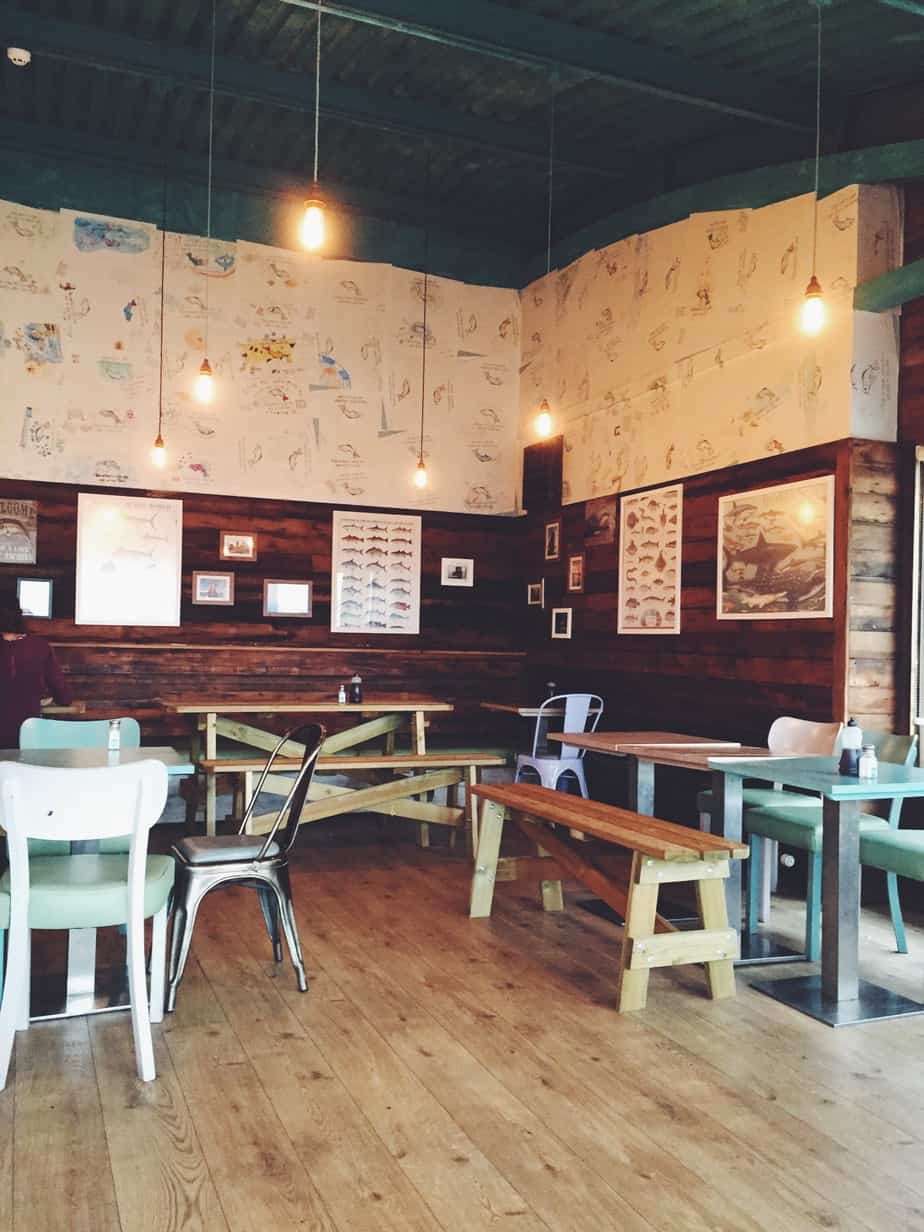 I mean, life would be boring if we were happy and carefree the whole time, right? We need both sides (happy/sad, light/dark, moon/sun, what have you) to put the other in context.
With huge deadlines (we had two essays due in today, plus countless presentations this month) my whole course cohort has been a ball of stress. I've been in class 9 til 6, riding the bus home in the drizzly creepy dark of daylight savings time. Also, persistent headaches. All this made for a very grumpy Sarah last week.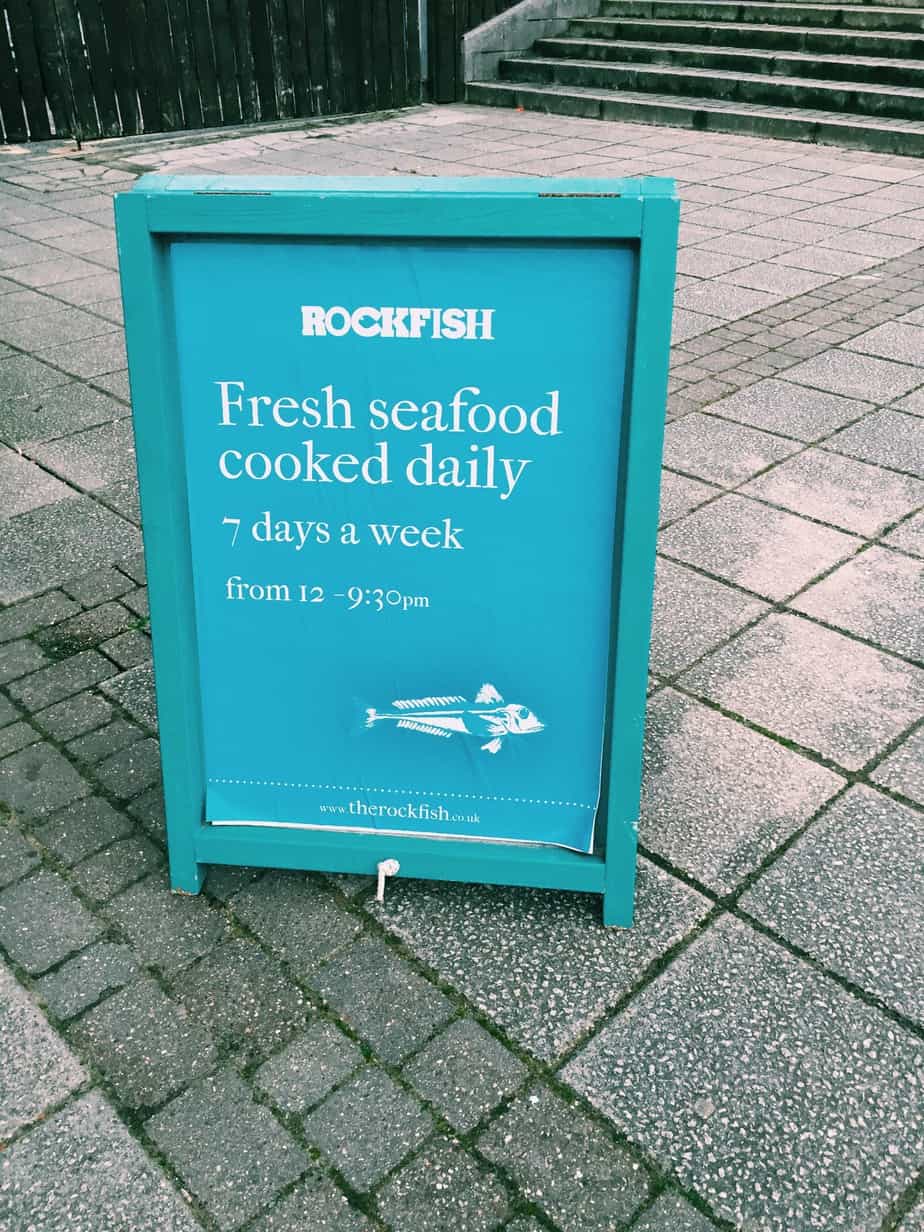 So last Wednesday (class was canceled) I threw down my coursework, grabbed my scarf, and headed out into the drizzly English fall for a stroll. I really had no plan but somehow my feet took me here… to Rockfish Takeaway.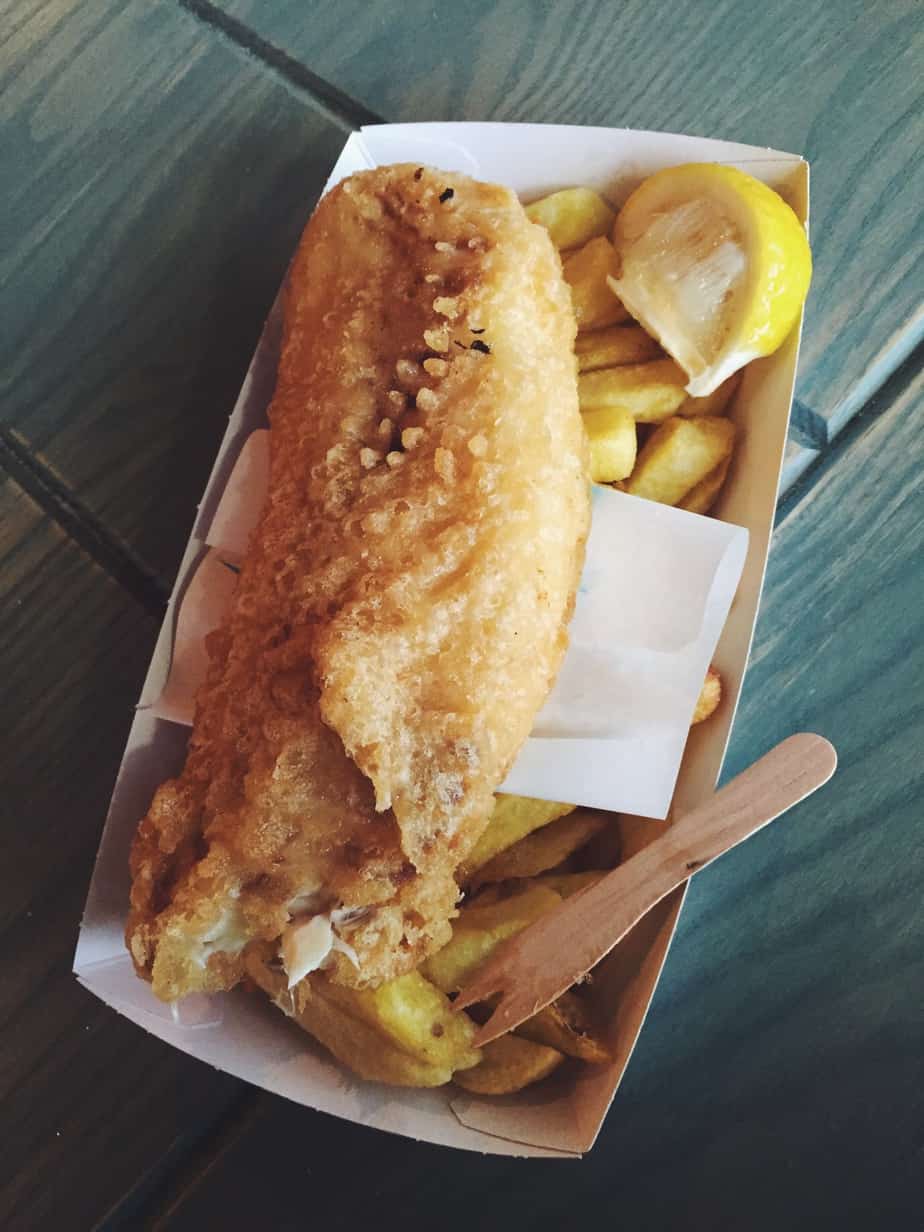 We all know by now how big a fan I am of fish and chips, and I'll say Rockfish does not disappoint. In fact, I'll happily say these are the best fish and chips I have ever had.
For the gluten free among us, they use gluten free batter AND a separate fryer so there's absolutely no risk of cross contamination.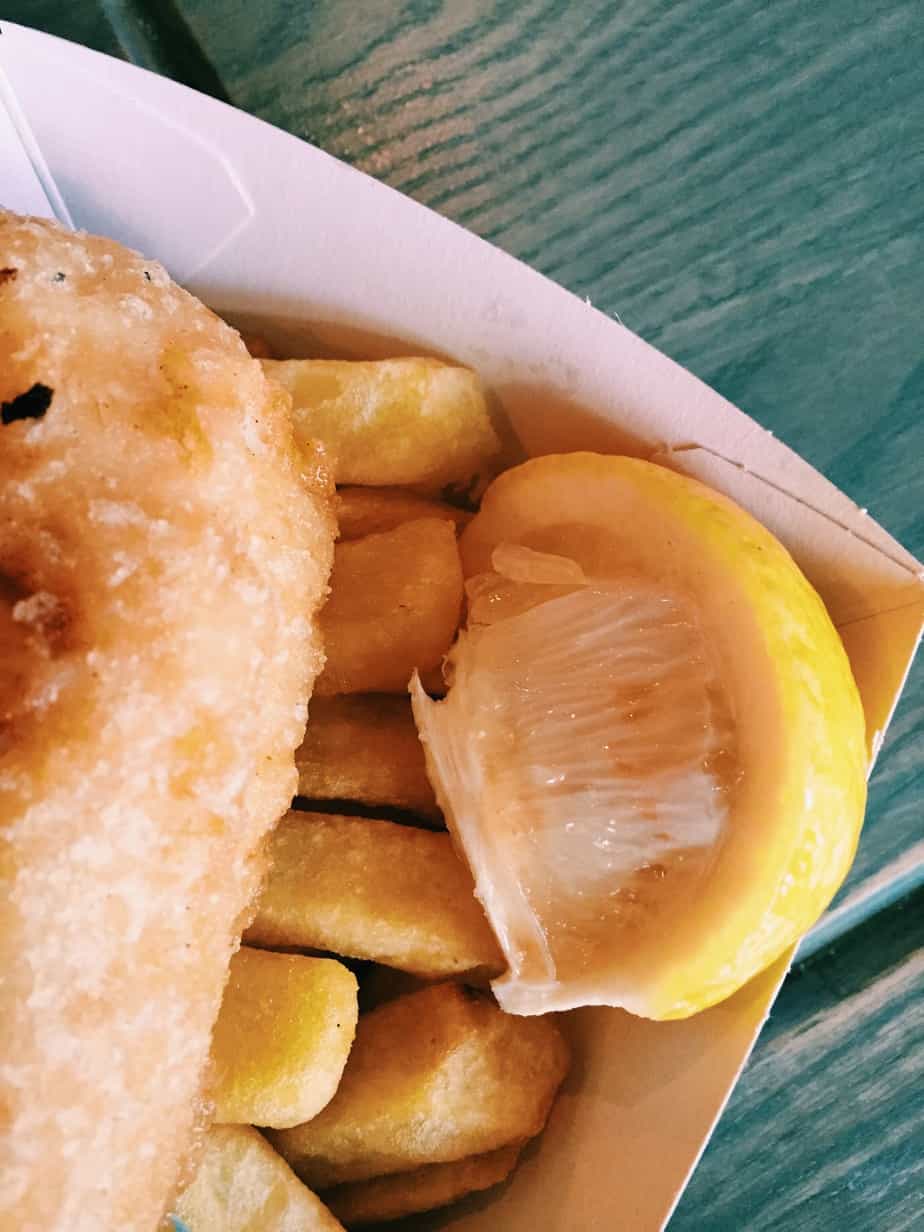 Rockfish is devoted to sustainable fishing (a yay from my background growing up with fisheries biologist parents!!). There are locations in Dartmouth, Plymouth, Torquay, and Brixham, but obviously I walked to the Plymouth location.
It's the perfect location for a seafood restaurant, right in Sutton harbor in the Barbican, next to the aquarium! I'll definitely have to combine them for a day trip soon…

I went to Rockfish Takeaway on this grey day, but you could also opt for the fancier attached restaurant version of Rockfish. Even better, the third Friday of every month (5-9pm) Rockfish Takeaway serves £3 fish and chips to support local fishing! If you can't tell, that's a really good deal.
After gobbling down my fish and chips I took the long way home, meandering through the cobbled lanes that line the Barbican.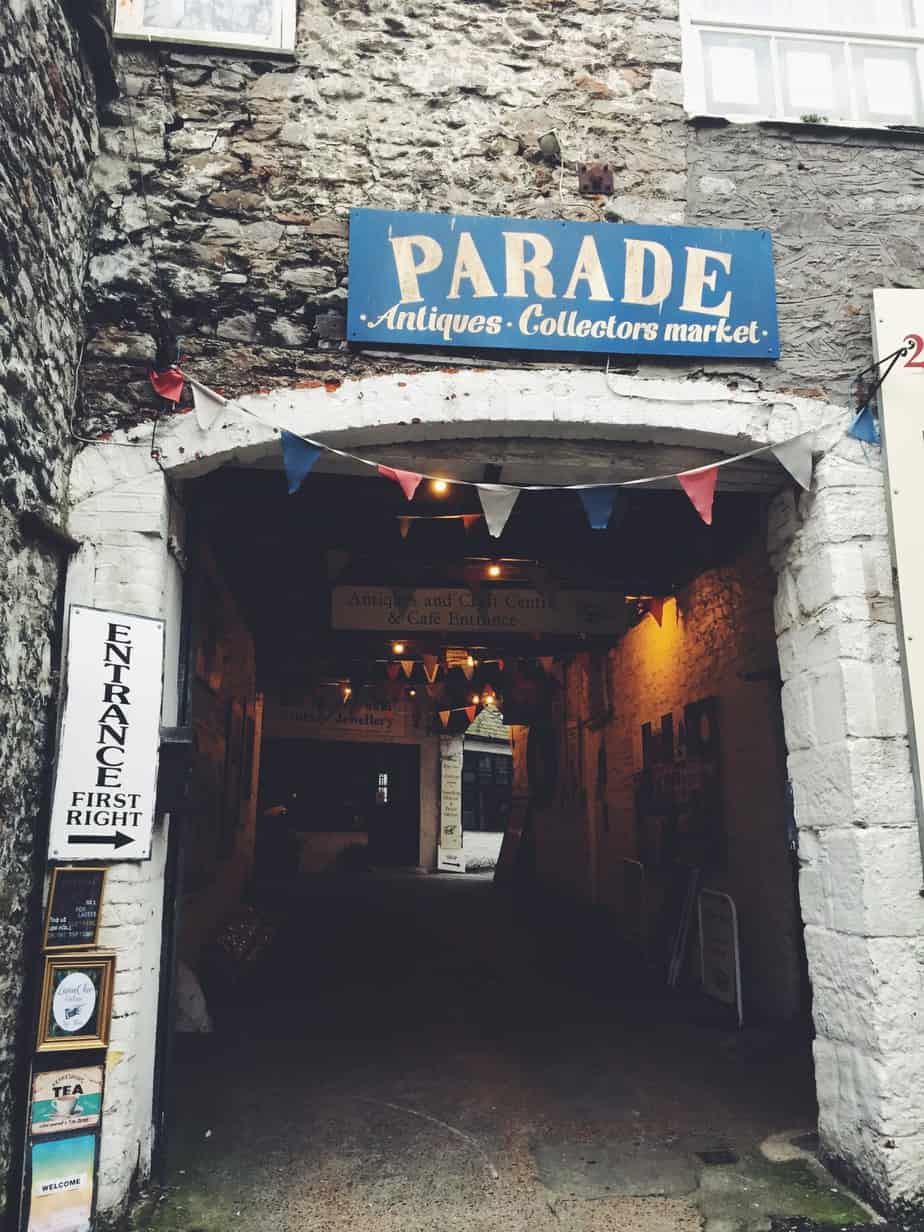 And even popped into an antiques market that, although closed, boasted a wide array of very…. eclectic items.
And soon enough I was back on the way home. But I can't tell you how happy I was to see my home flag flying in the lane after this grueling week. It's the little things!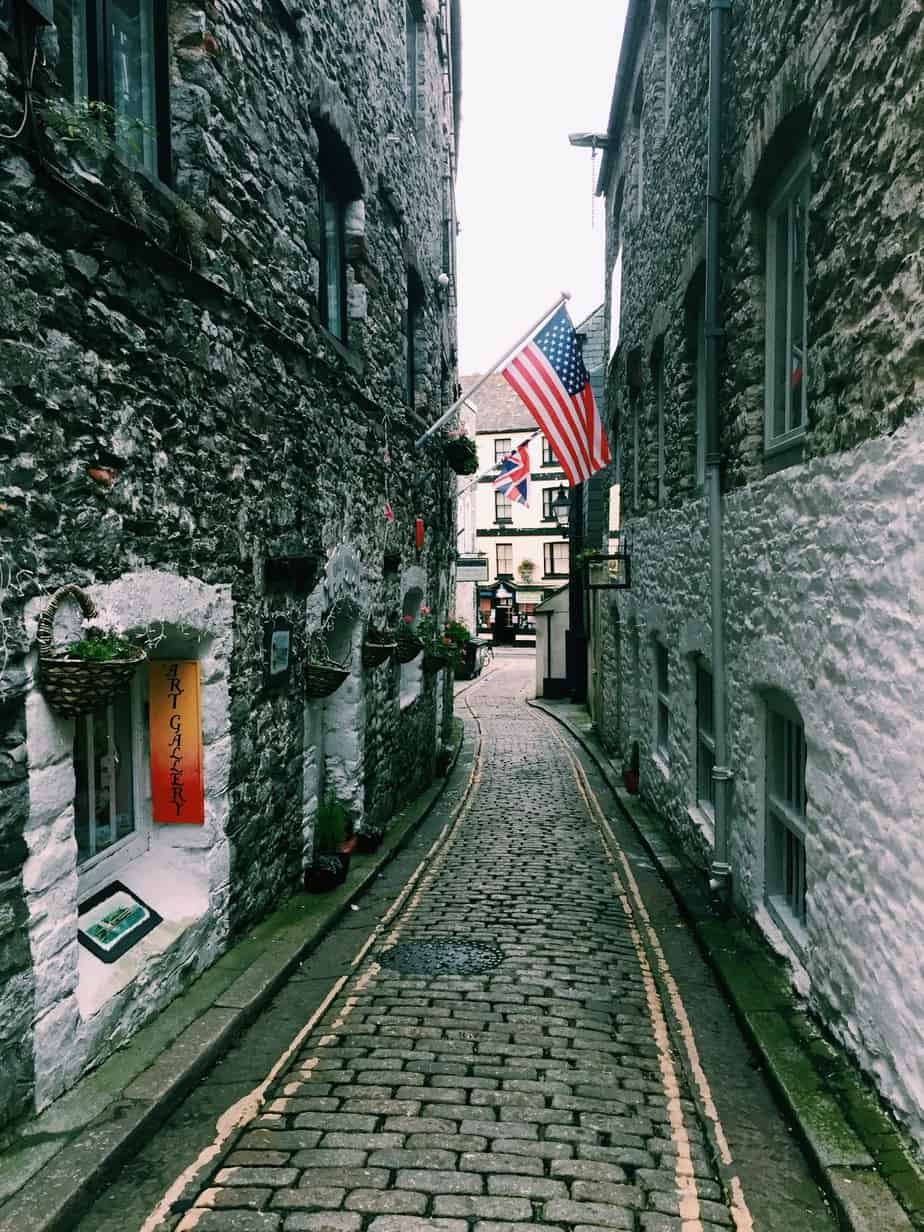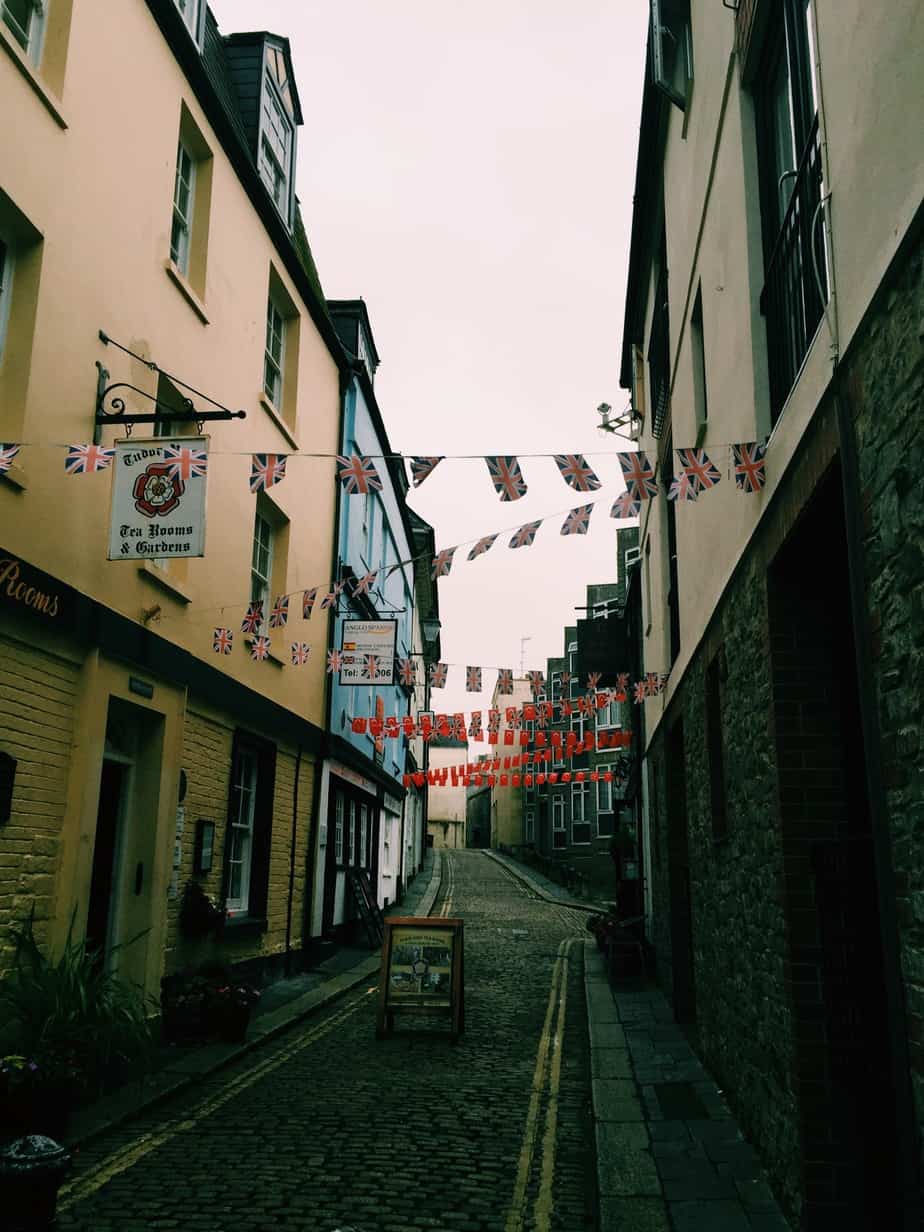 Things have cheered up for me – even though it's still dreary outside I'm so happy to have my first assignments checked off! And my dad arrives for a week visit today, as well, so things are looking up!
Sarah xx
Pin it for later…