A Cheeky London Weekend Break
For an American living in England, I don't go to London enough. I fell in love with the city again this past weekend, though, with my friend (of 12 years!!) Sydney, who traveled all the way from the USA.
Here's the recipe for the perfect weekend break in London:
Southwark
Borough Market
Breakfast Club
The Globe
Secret, cheap alternative to the sightseeing bus
Lots and lots of wandering!
We stayed in Southwark, my absolute favorite area of London. We were put up at Citizen M hotel, a hotel so hip that we checked ourselves in at our own kiosk! Our room reminded us a bit of a spaceship – you can control the "mood" with an iPad, and the bed could've happily fit a family of four. I would definitely return!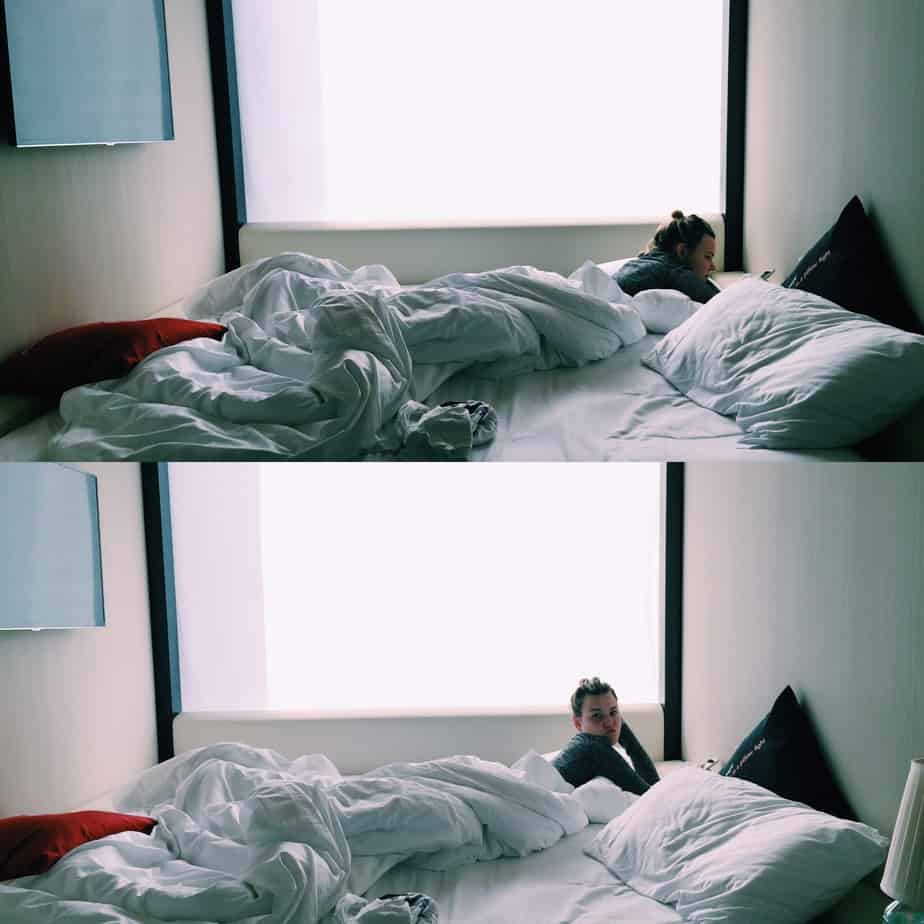 Saturday morning saw us perusing Borough Market, my favorite market in London. Enclosed by the Thames and Southwark cathedral, it's bustling and smells delicious.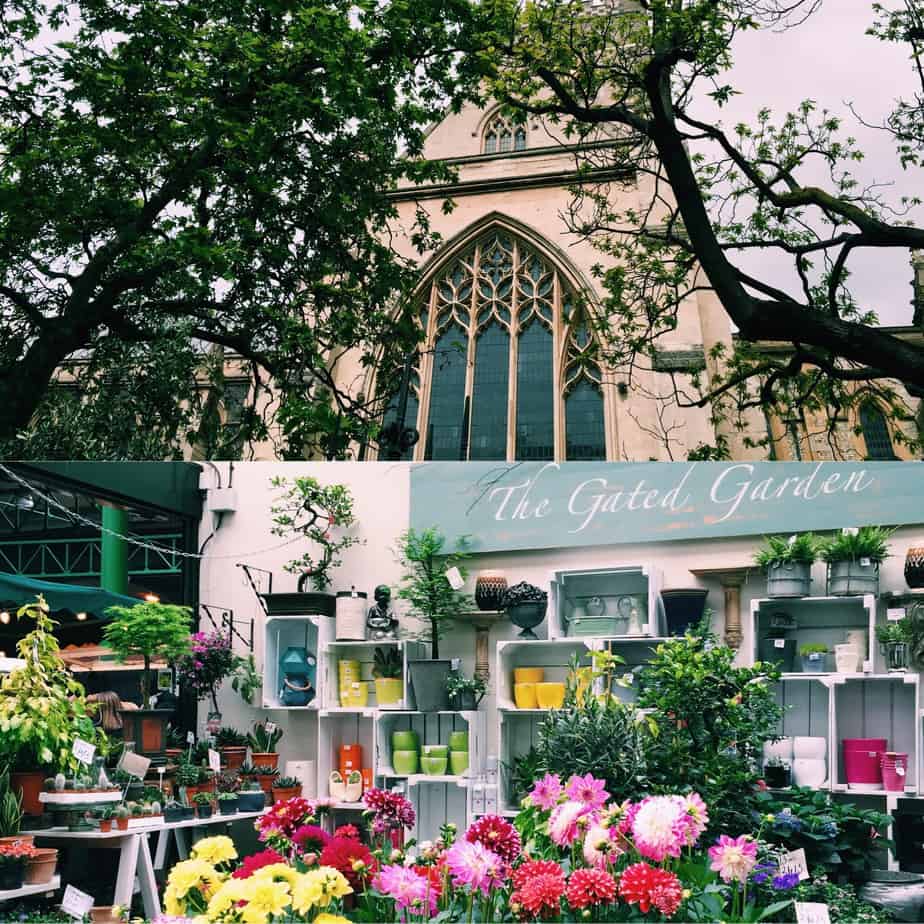 After weighing all our options and buying a couple gifts for friends and family back home, we decided to get some indian food for lunch, which we happily ate on the platform by Southwark Cathedral.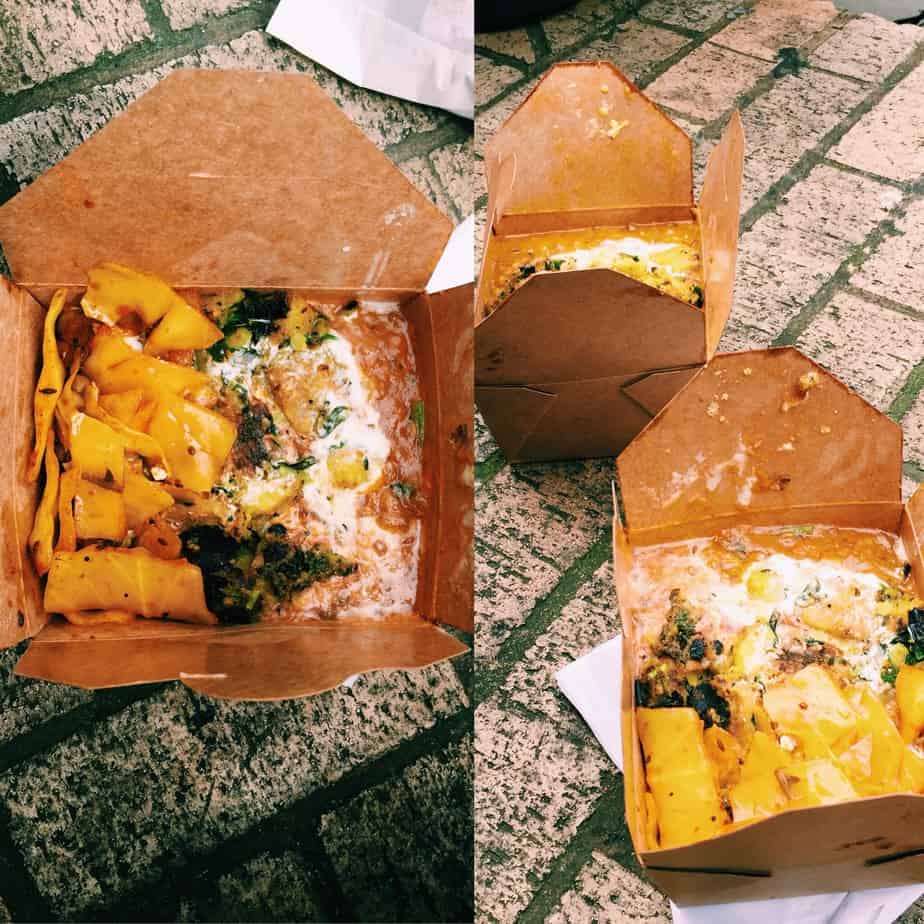 After devouring our lunch, we took a wander through Southwark Cathedral, a beautiful (and free!) cathedral that I somehow had never managed to go inside before! It has beautiful grounds and even it's own cathedral cat.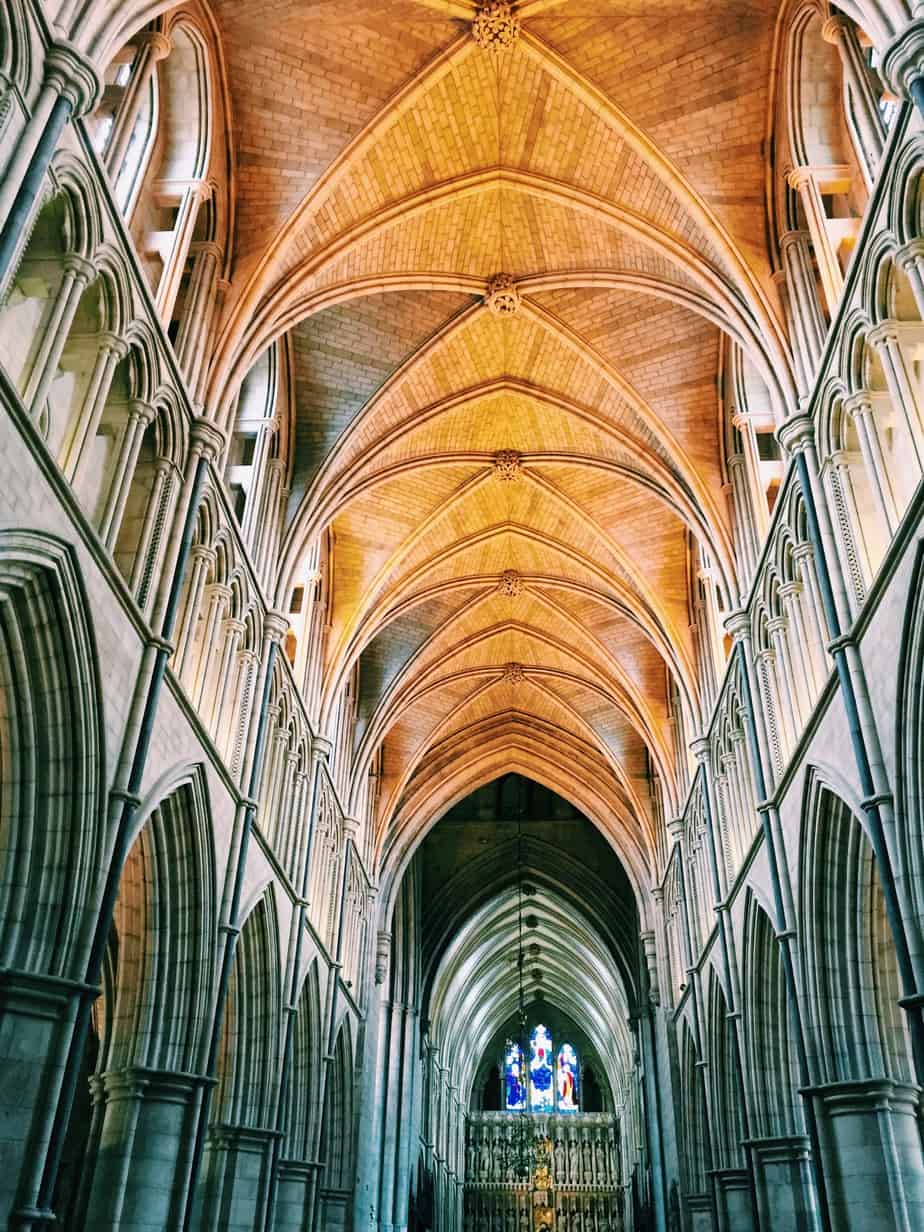 With the afternoon ahead of us, I took Sydney on a loosely guided stroll of London around the Thames.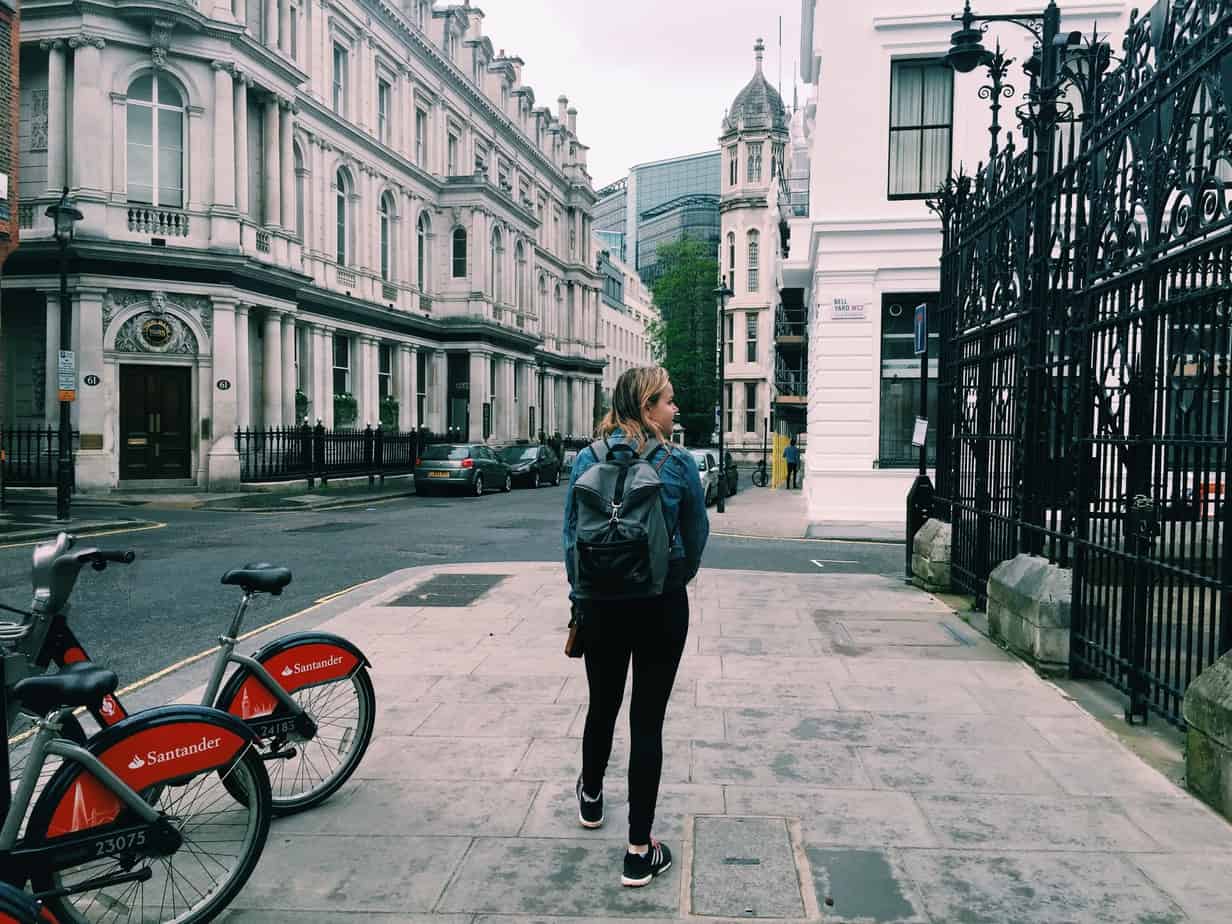 We crossed over Millenium Bridge (AKA Dementor Bridge) and caught sight of Big Ben.
We circled around the north side of the Thames and stopped in Neal's Yard in Covent Garden, my favorite sneaky alleyway that pops with color.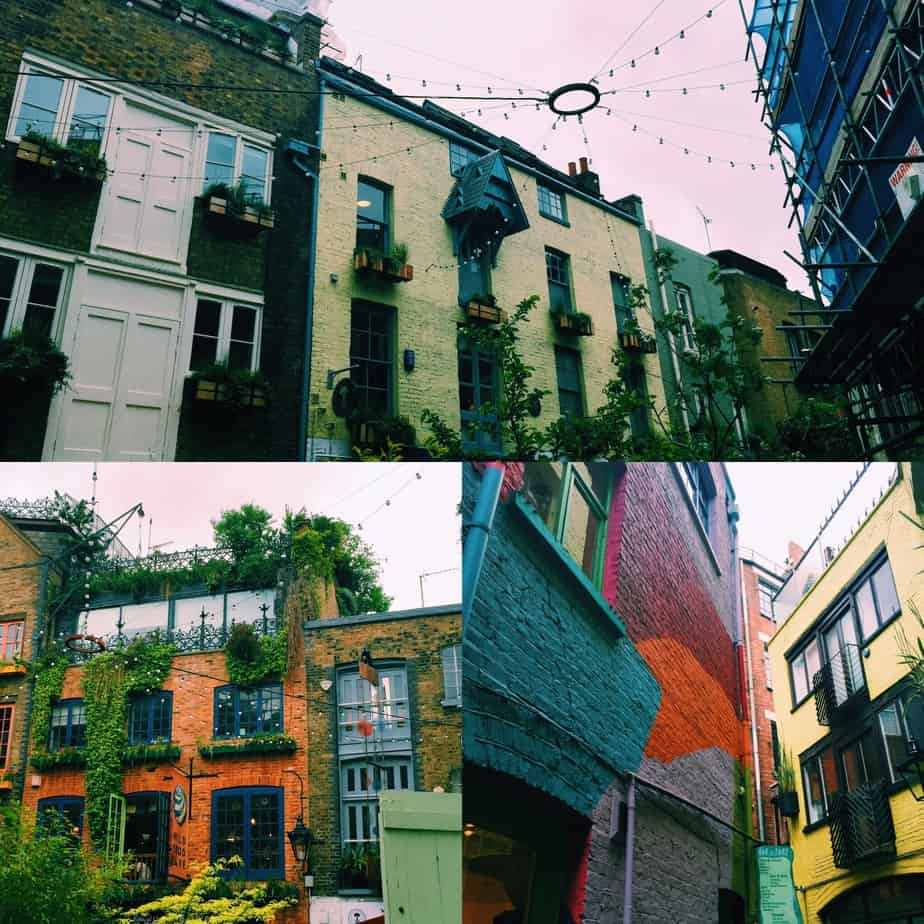 Saturday evening we circled back to Southwark because we had tickets to The Globe! If you're visiting London in spring/summer, The Globe is a must. When I studied abroad at Exeter, we traveled up pretty much every weekend to see plays at The Globe. For only $5 you can stand as a "groundling" and experience plays the way people did in Shakespeare's time! We saw an interesting rendition of "The Taming of the Shrew." As Sydney noted, it's difficult to do this play nowadays because there are such icky issues of consent in it that aren't, well, funny anymore. Because of that, and the director's framing of the play in 1916 Ireland during the Easter Rising, it actually came across more as a tragedy than a comedy.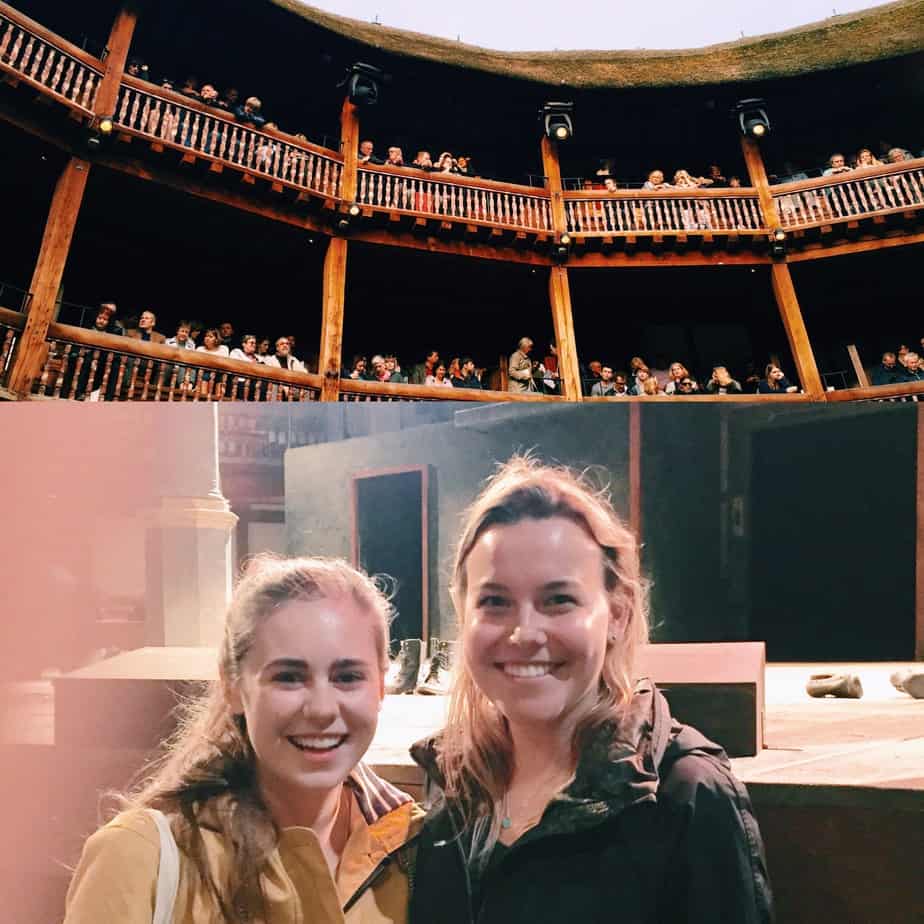 After the show, we returned to our hotel (via some cocktails) and stayed up watching The Minions on our giant screen TV!
Sunday morning saw us "queueing" (as the Brits do) for  Breakfast Club, one of the hottest brunch restaurants in London. Breakfast Club doesn't take reservations on the weekend because it's so popular, only the most committed and patient brunchers get in!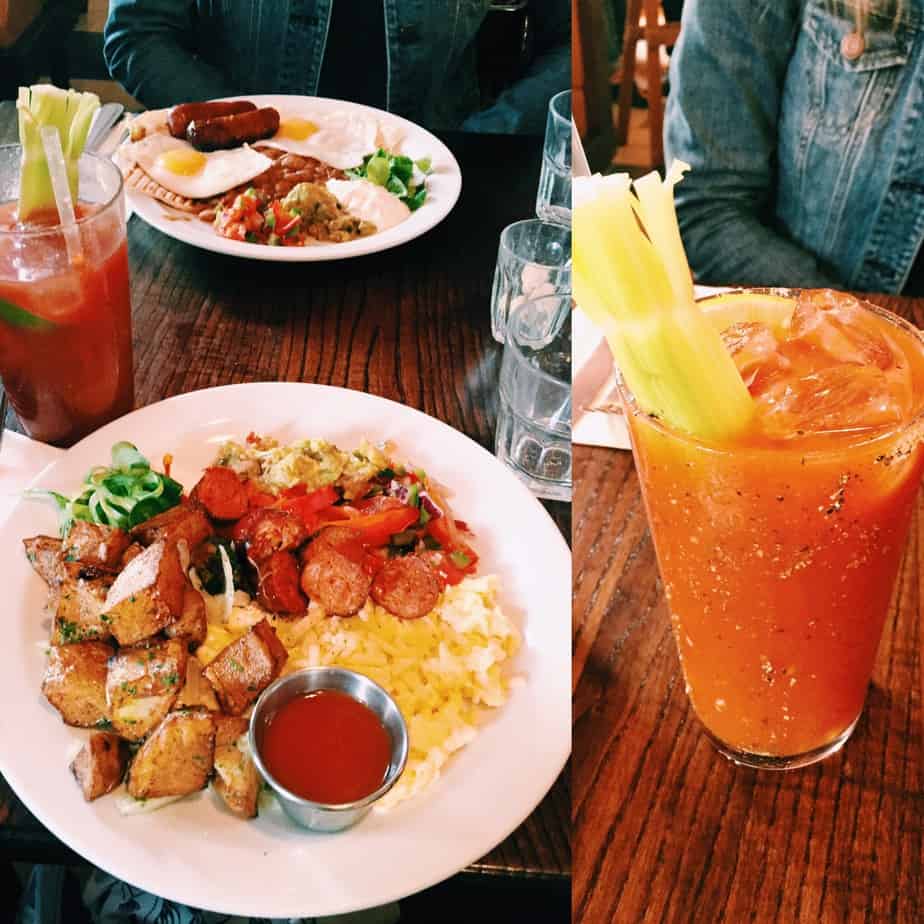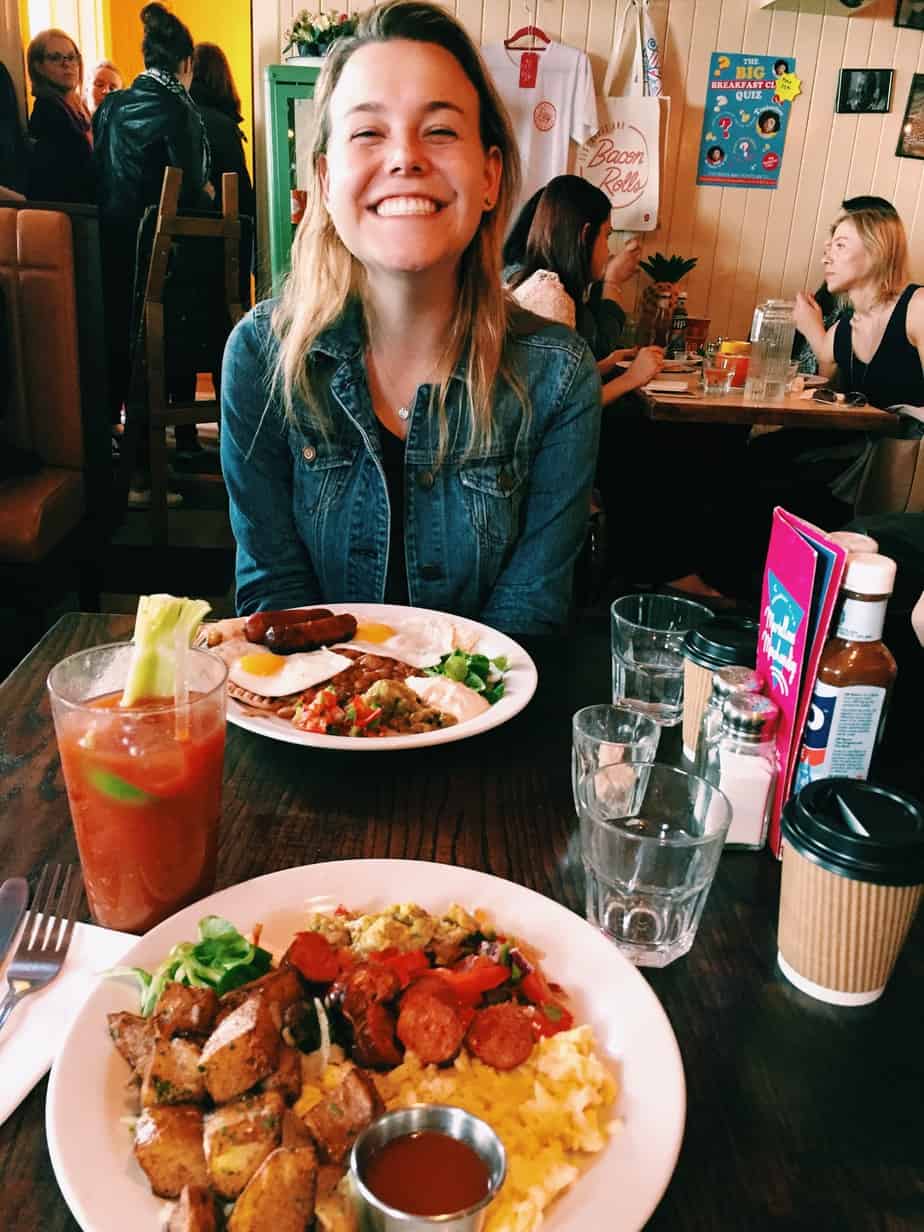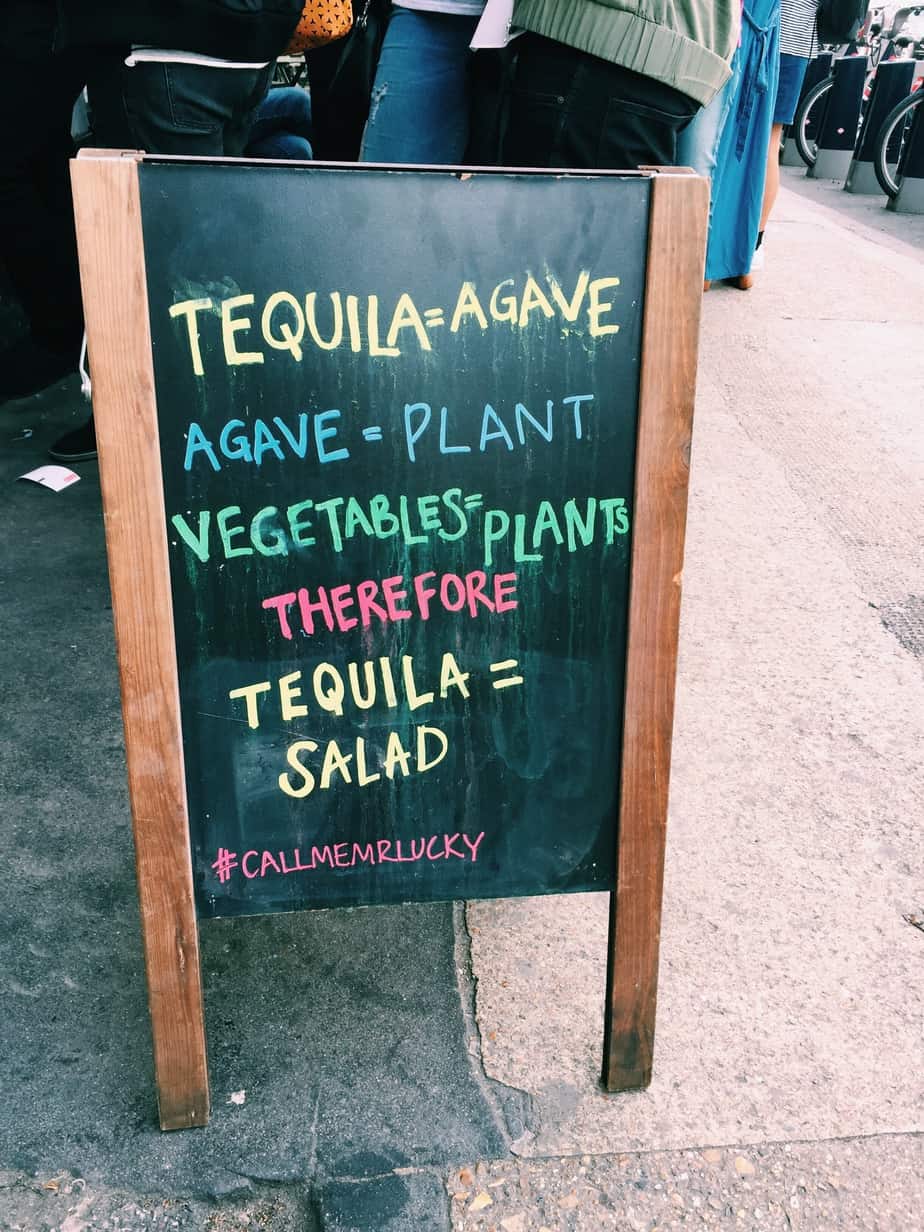 After brunch, with our bellies extremely full, we walked across the Thames to Liverpool Street. My housemate George lived in London for a long time, and recommended taking the 11 bus (for $1.40) as it passes by all the major tourist attractions. The alternative, the sightseeing bus, is a whopping $14! We settled into our seats, digesting our massive brunch, and watched the sights of London go by.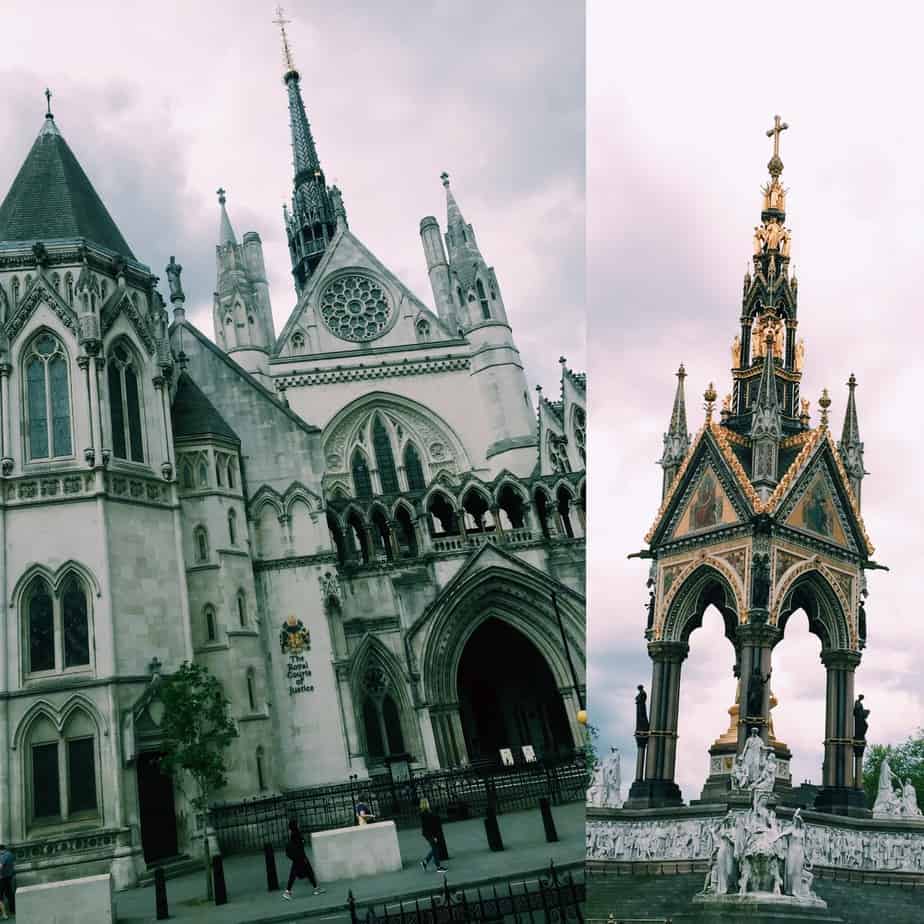 After getting off in Chelsea (the very "posh" neighborhood of London) we did some more exploring, including photographing our future houses…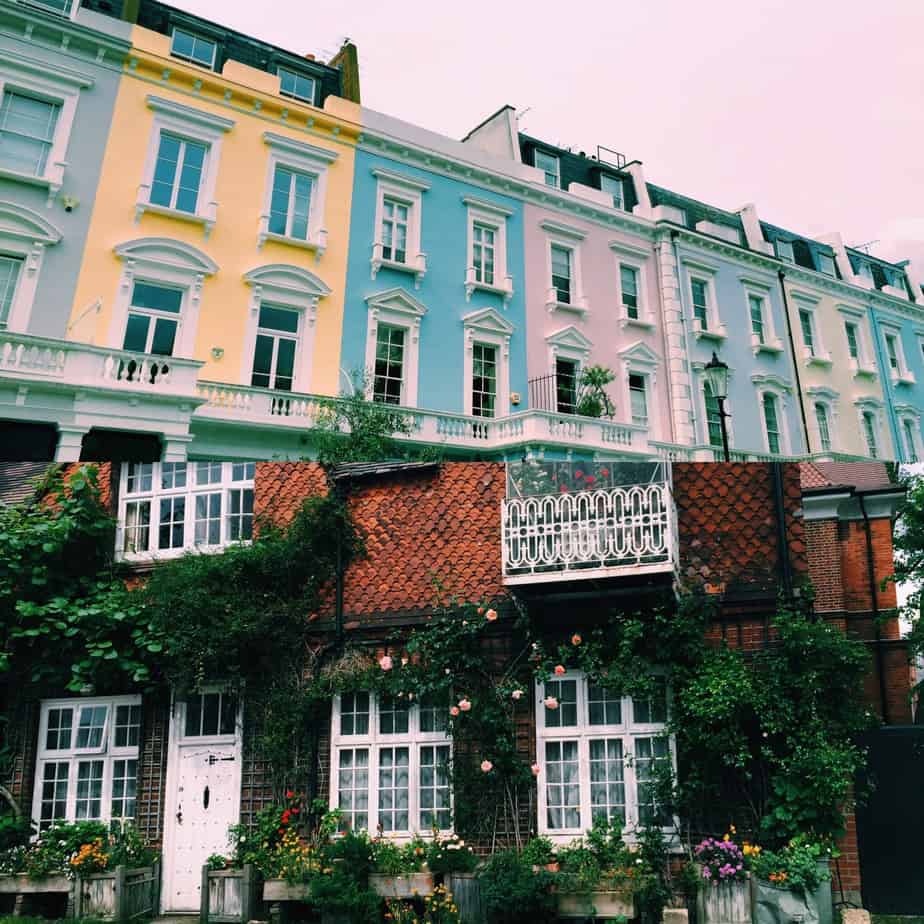 Finally, we circled back to our hotel via Hyde Park and Kensington Gardens, and then bid adieu as I headed back to Plymouth and Sydney headed off to her next destination.
It was such a yummy, relaxed, wander-ful weekend break in London! Until next time, both Sydney and London!
Sarah xx