The Perfectly Designed London Southwark Walk
Today I am here to give you the perfectly designed London Southwark walk (see link for directions on google maps). The most efficient way to see:
**This post is now available as an app! Download it through GPS My City here for free, with the option to upgrade it with GPS!**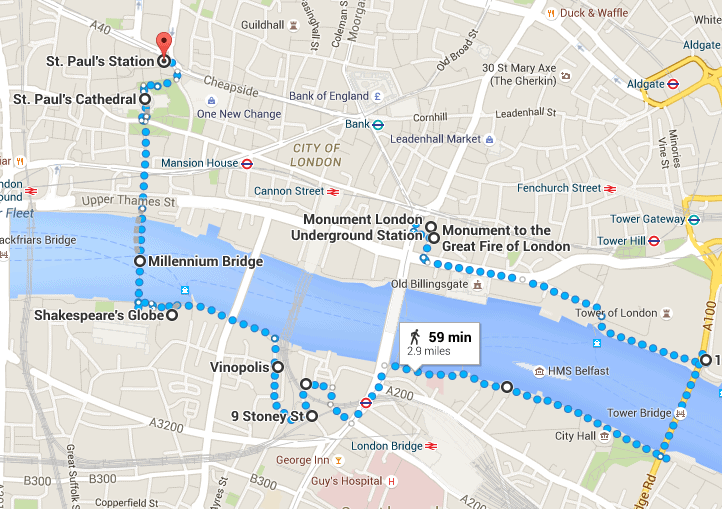 We actually discovered this route by waking up on a Saturday morning and just…wandering. So follow the map or not, this is an amazing area of London to be in. No matter which way you turn there will be something historic, beautiful, yummy, groundbreaking, etc.
The Monument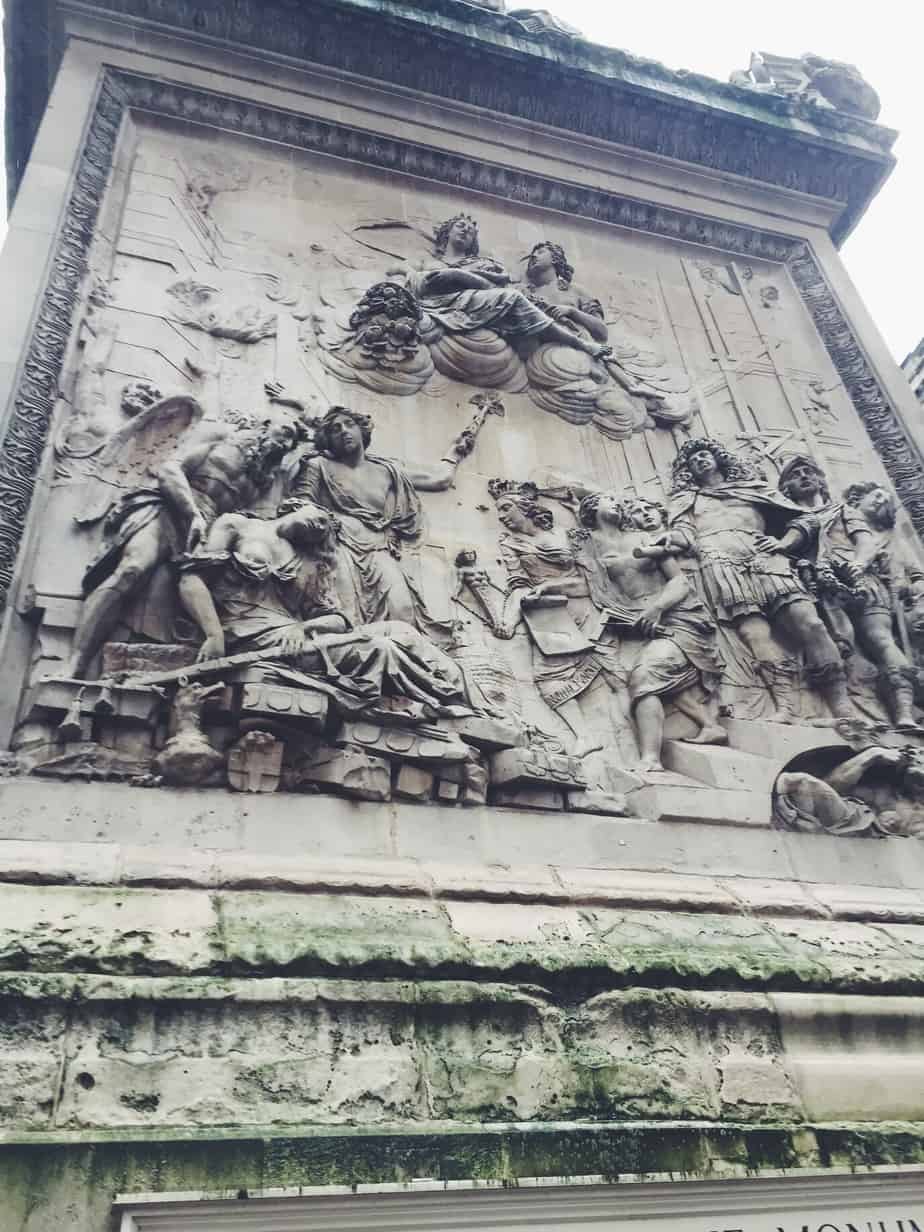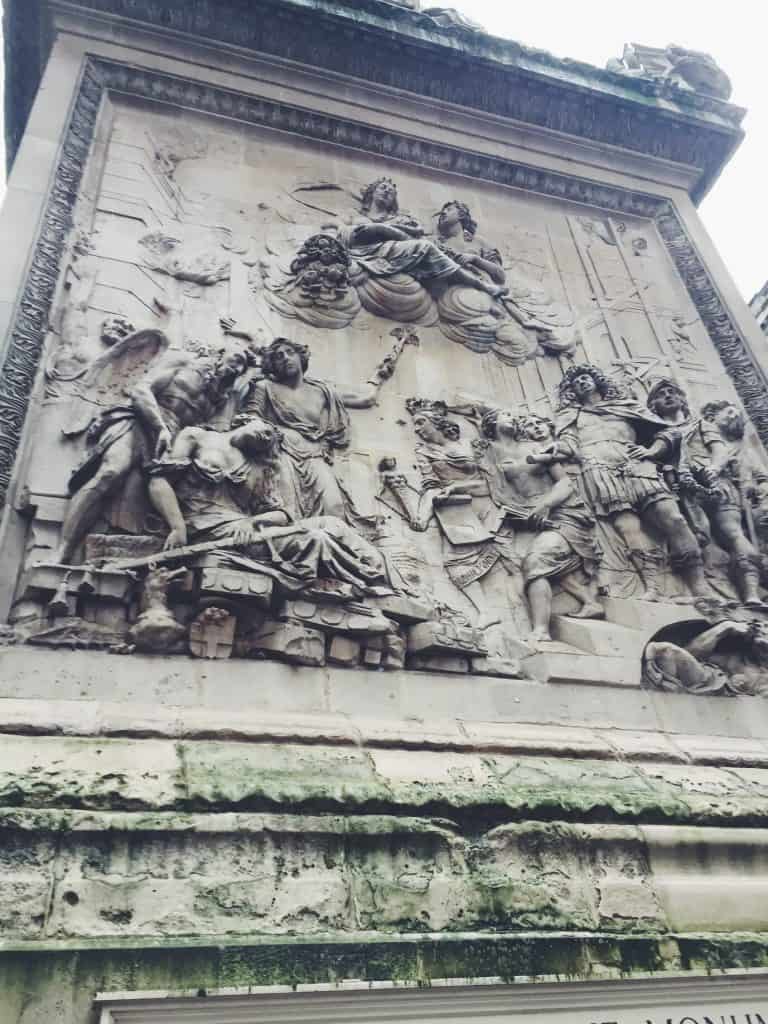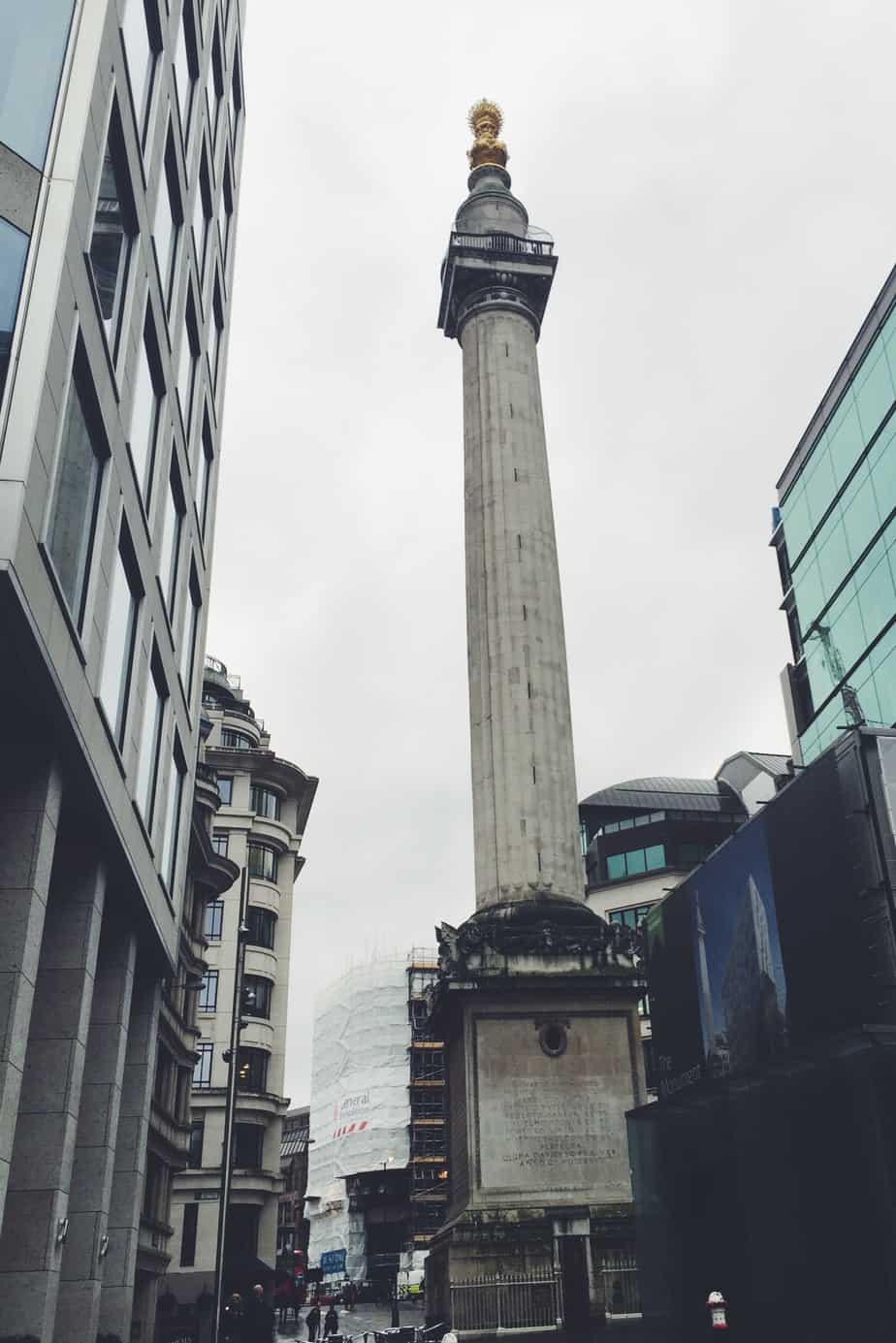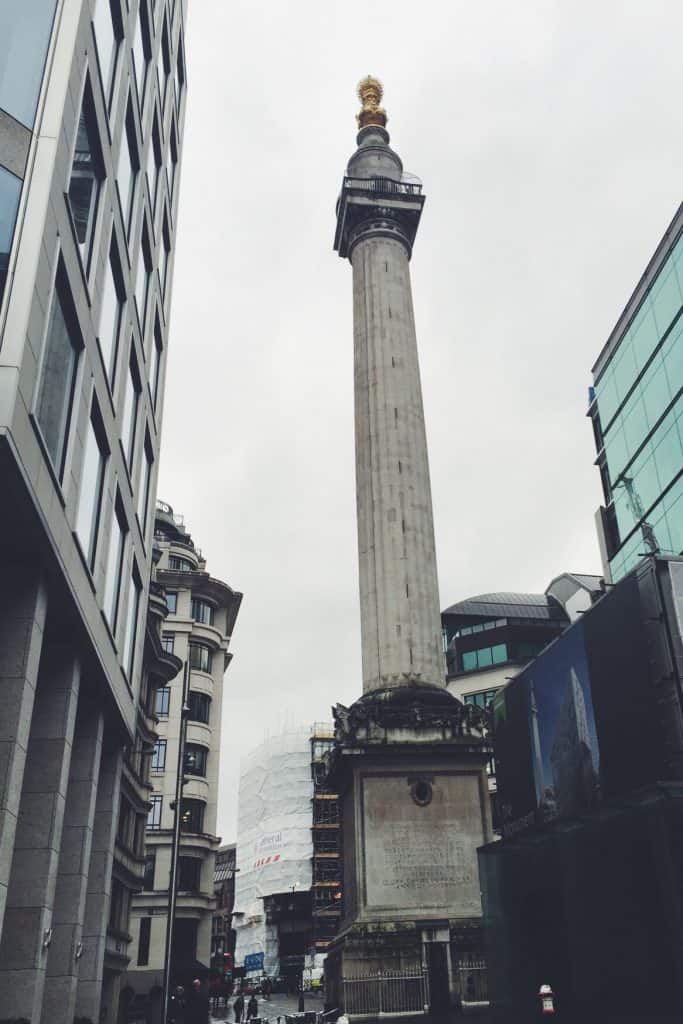 I let my dad be in charge of the plans, and he decided he wanted to see the Monument, which I'd never been to! We started out at the Monument underground station (pretty easy to remember, right?) and from there it's a 30 second walk to the Monument to the Great Fire of London. And you can't miss it, as it's 62 meters tall. The Monument was originally built 1671-1677 as a memorial of the Great Fire of London in 1666.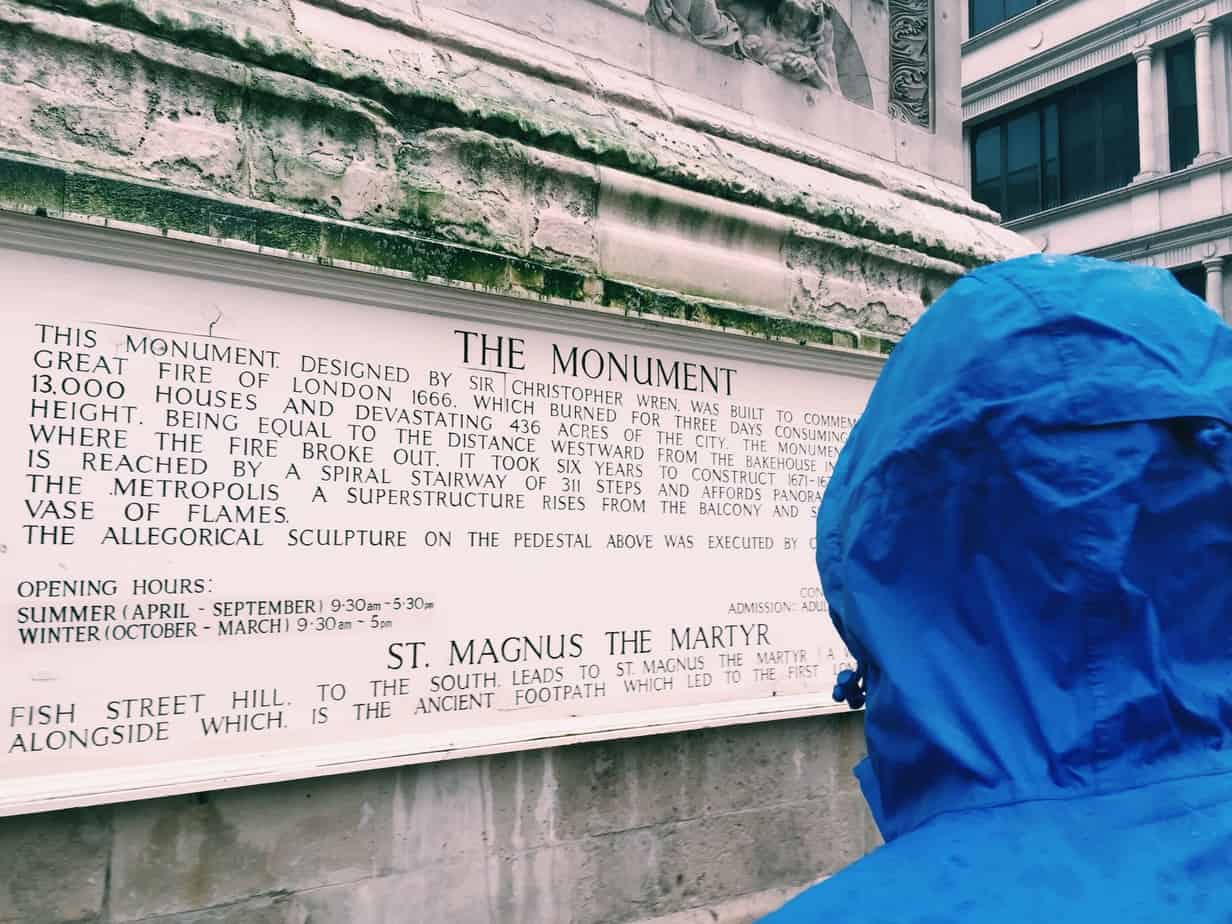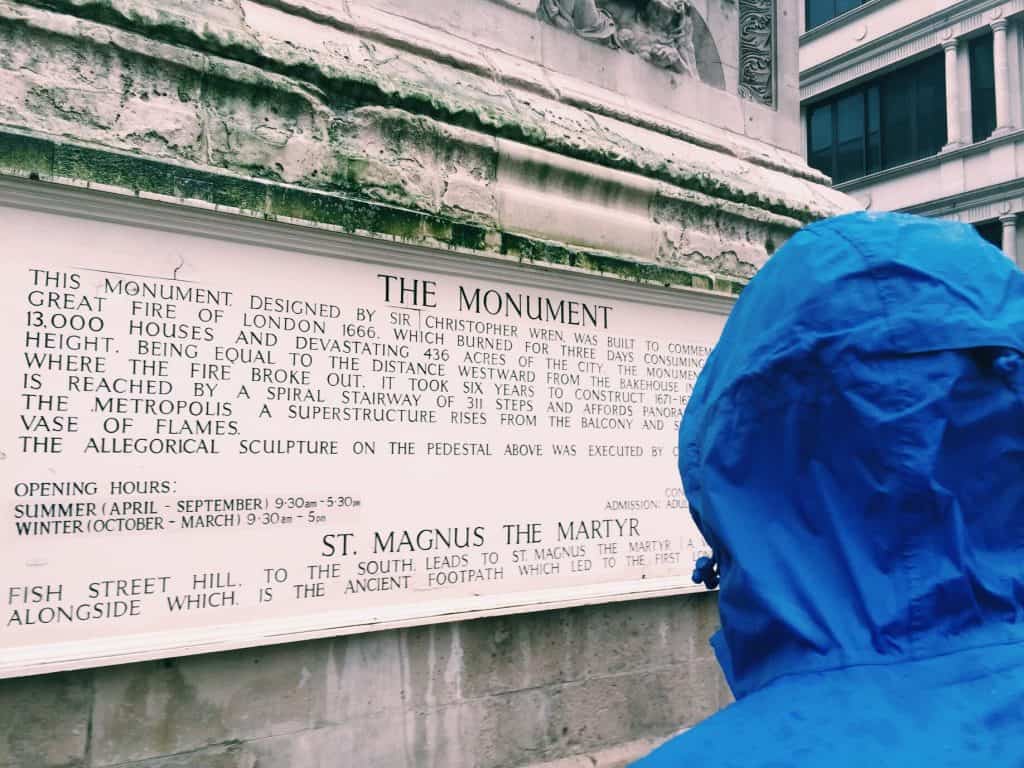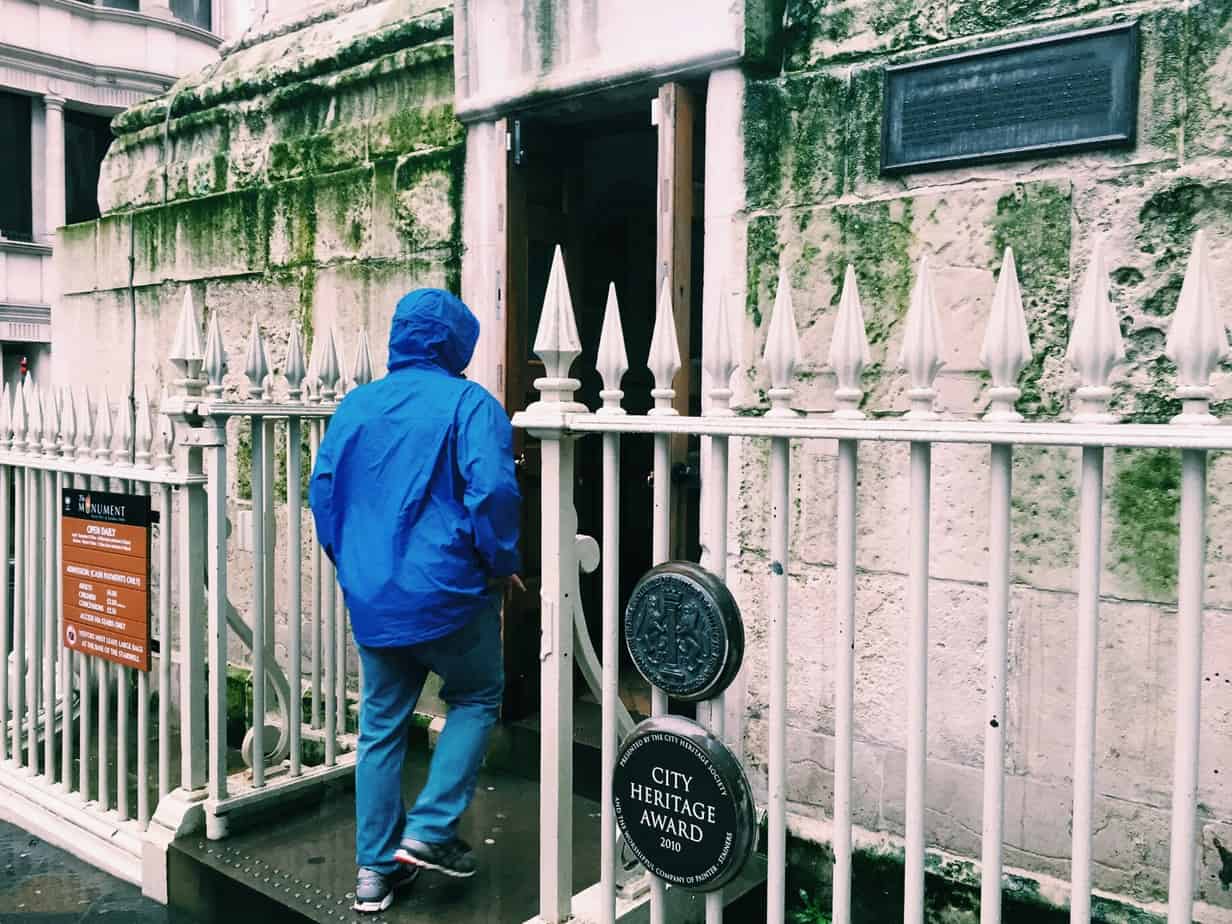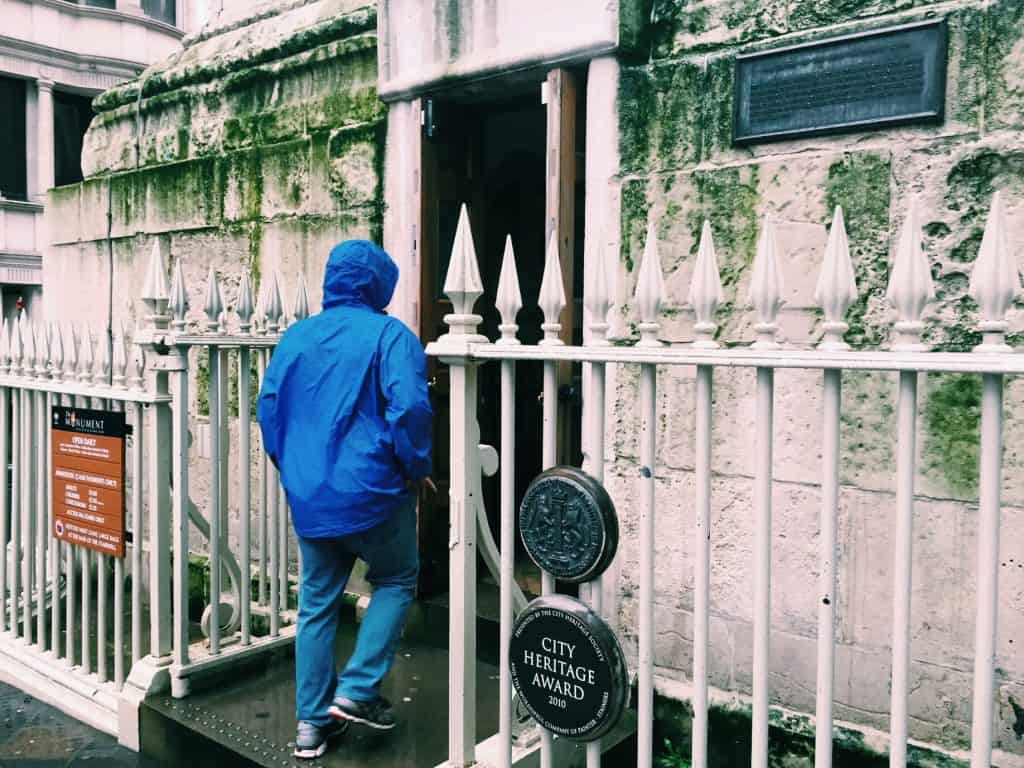 For just £4 for adults or £2.70 for students, you can climb the very narrow spiral staircase 311 steps, right to the top! I'm not a fan of spiral staircases, at all, but the views were worth it! Even if it meant getting pelted by rain. You can find more information on prices and visiting hours here.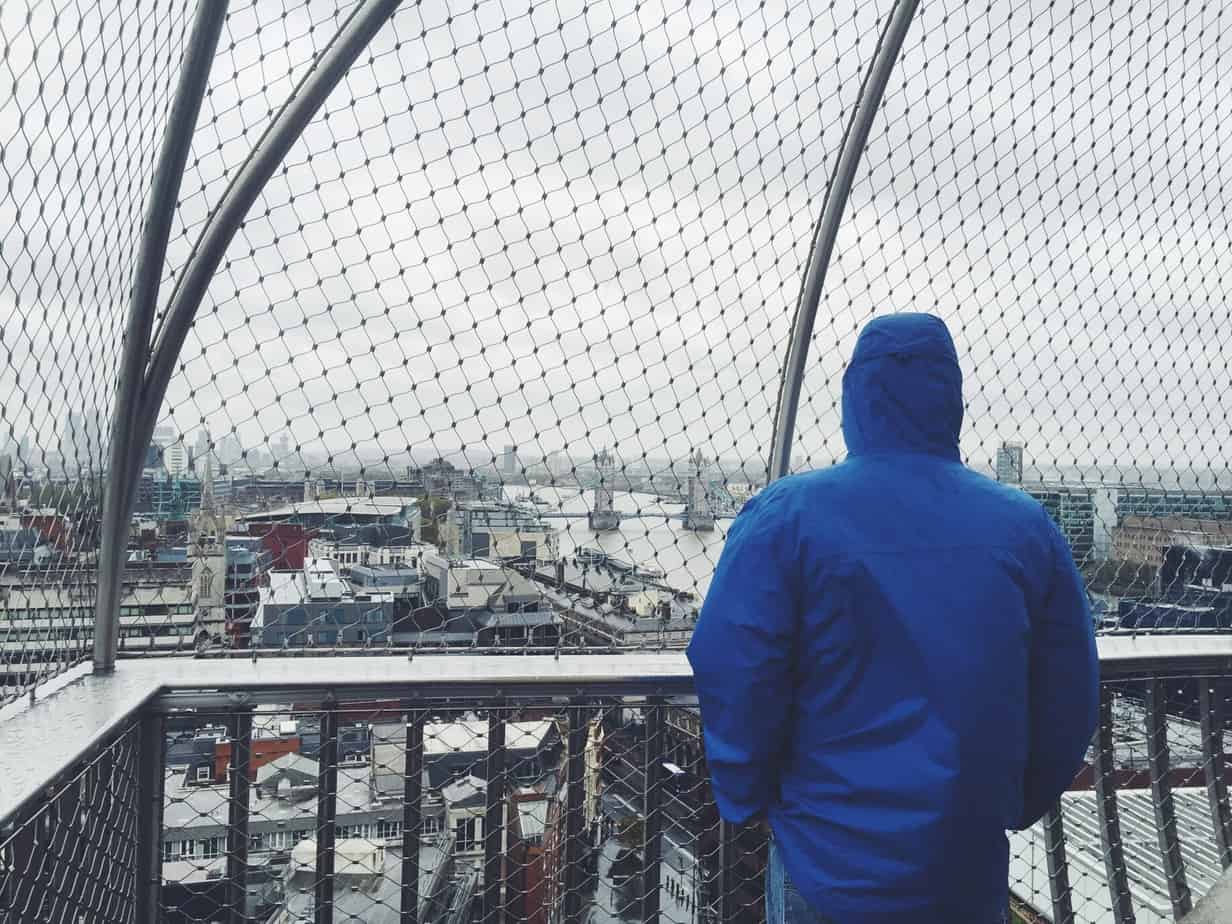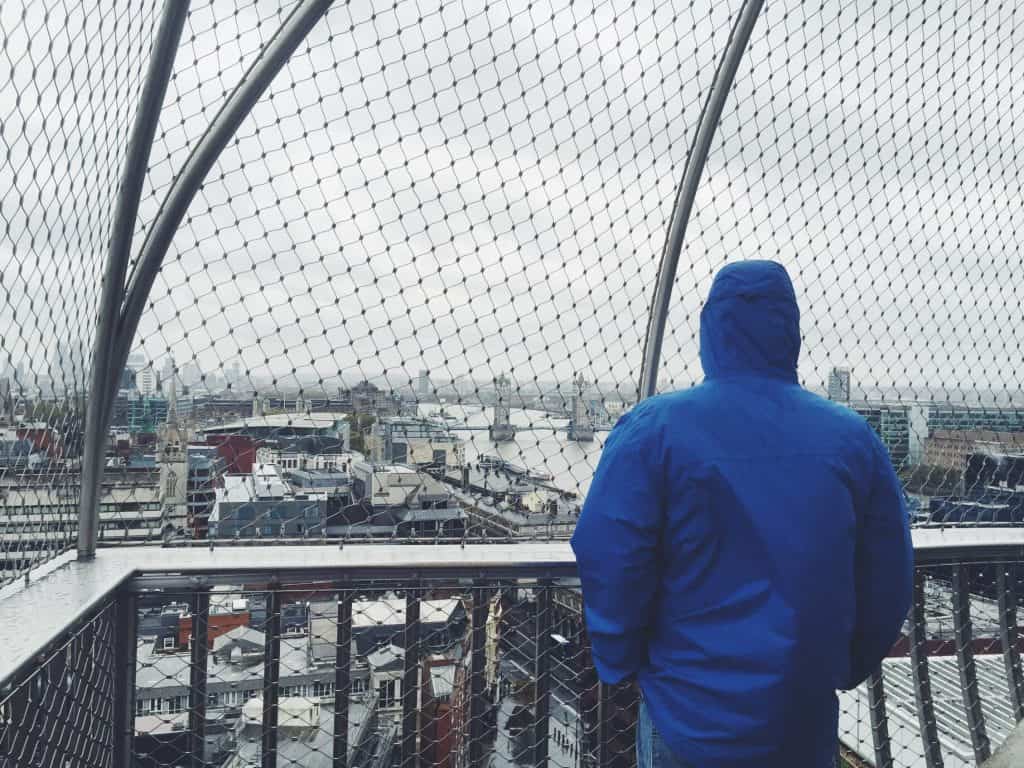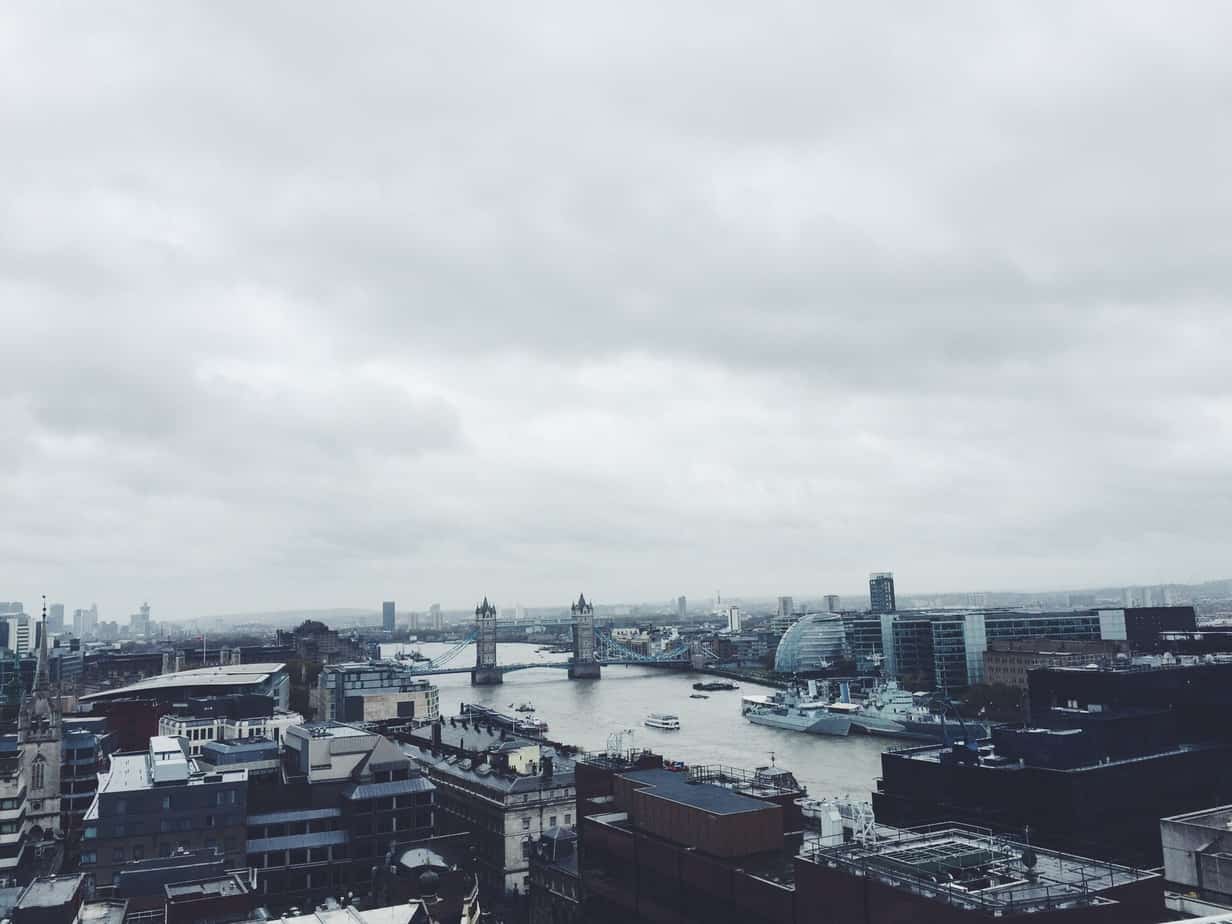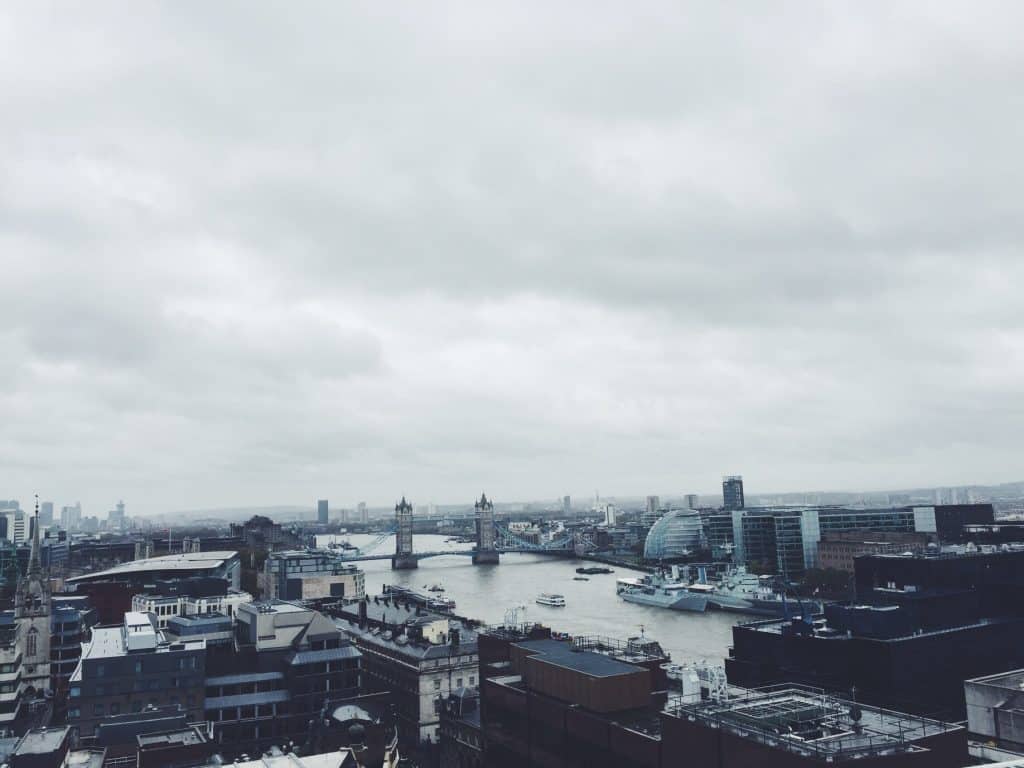 Compared to the £20 or more it costs to ride an elevator up the Shard, this is an amazing deal! You can see all over London, including the Thames, Tower Bridge, London Bridge, the Gherkin, even the London Eye. This was definitely one of both of our favorite experiences that weekend – even if it was windy and drizzling rain!
Tower of London and Tower Bridge
From the Monument, we walked along the bank of the Thames toward Tower Bridge. Along the way you pass the Tower of London. We didn't actually go in, as we had toured it when I was in high school, but it's a really neat experience where you can learn about the Boleyns and other executions, see the crown jewels, and learn the story of the ravens… Tickets are cheaper online and range £16-25.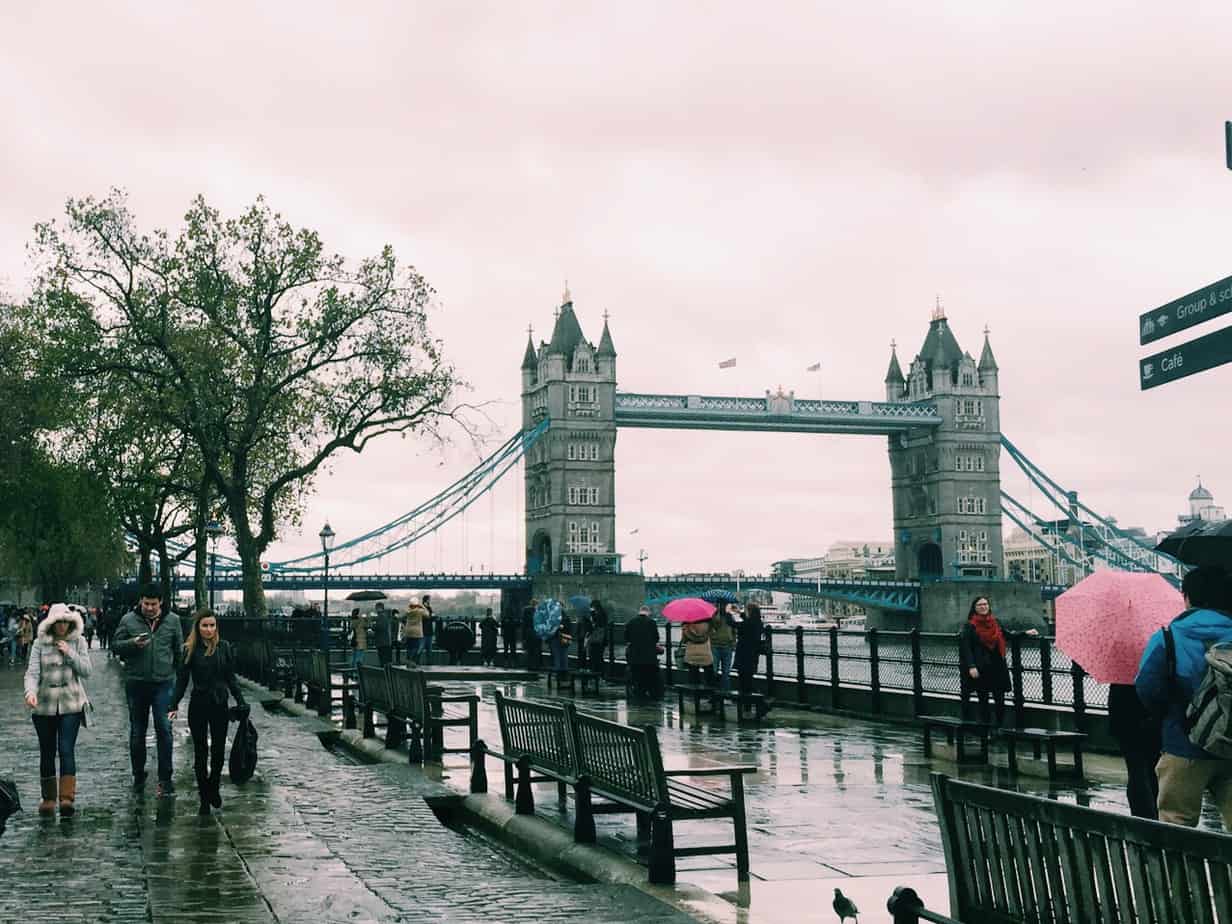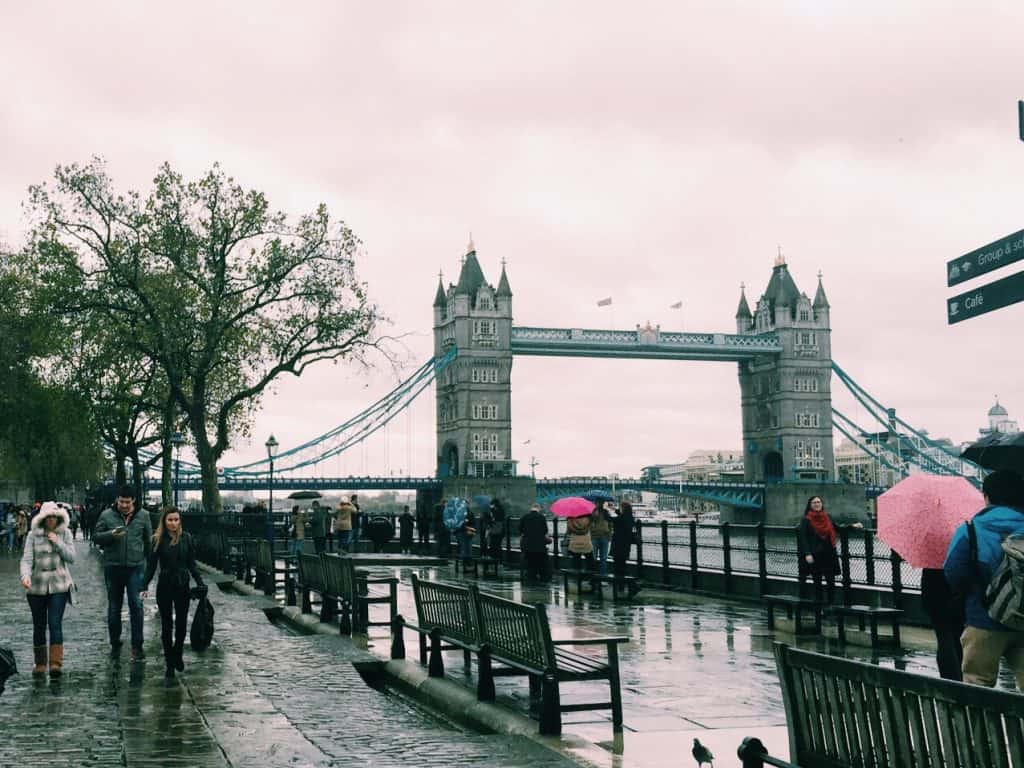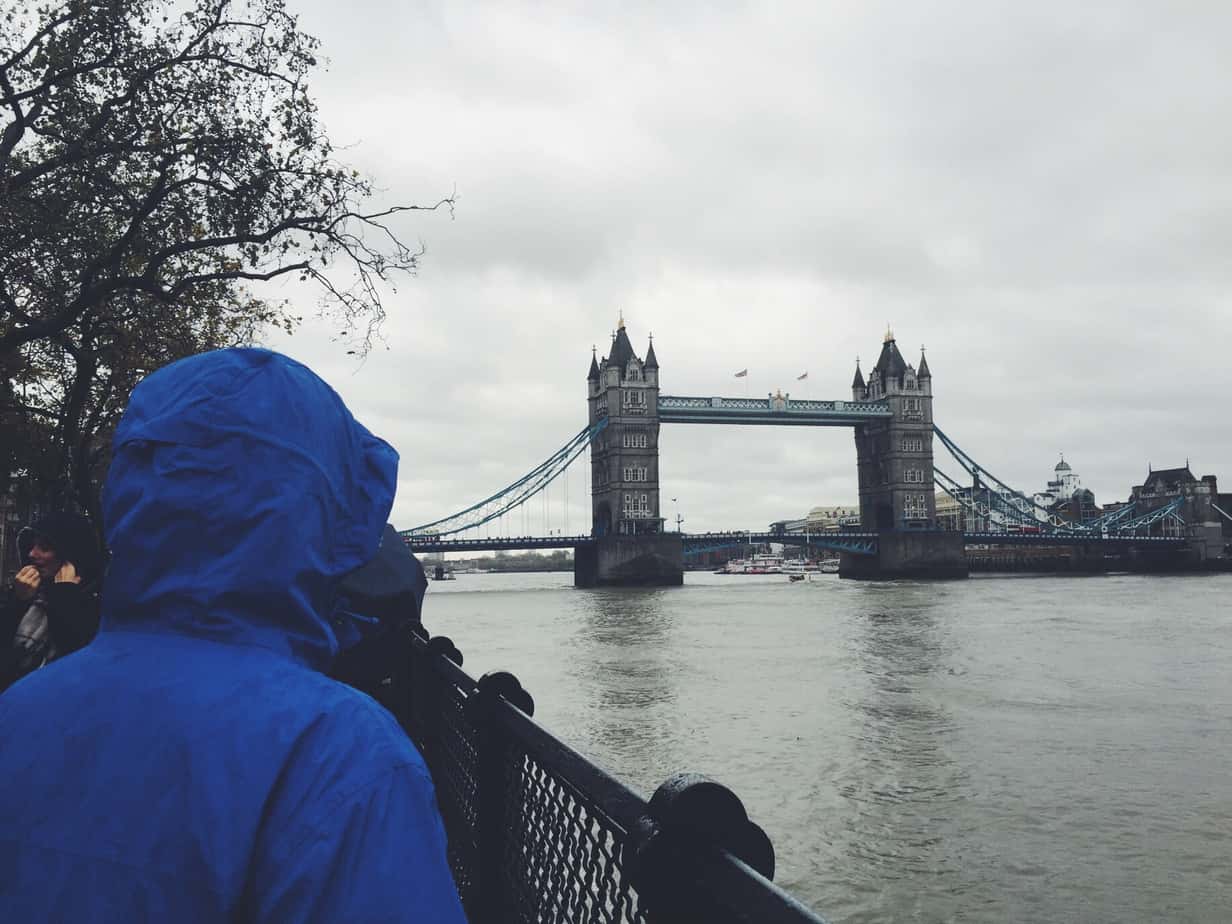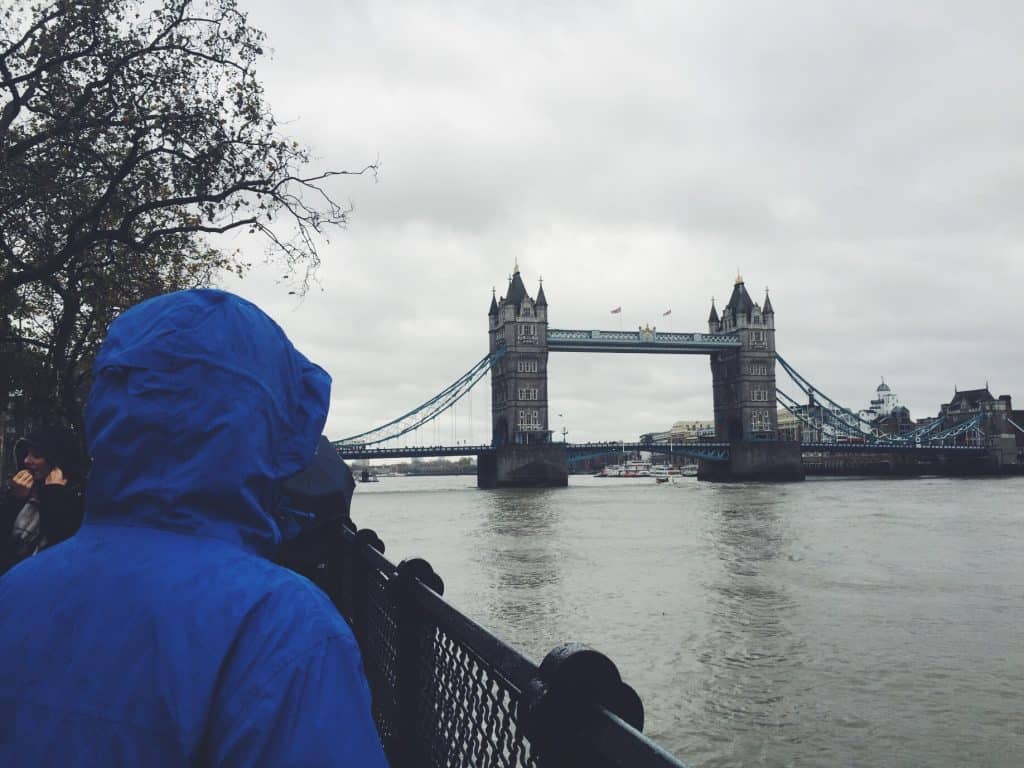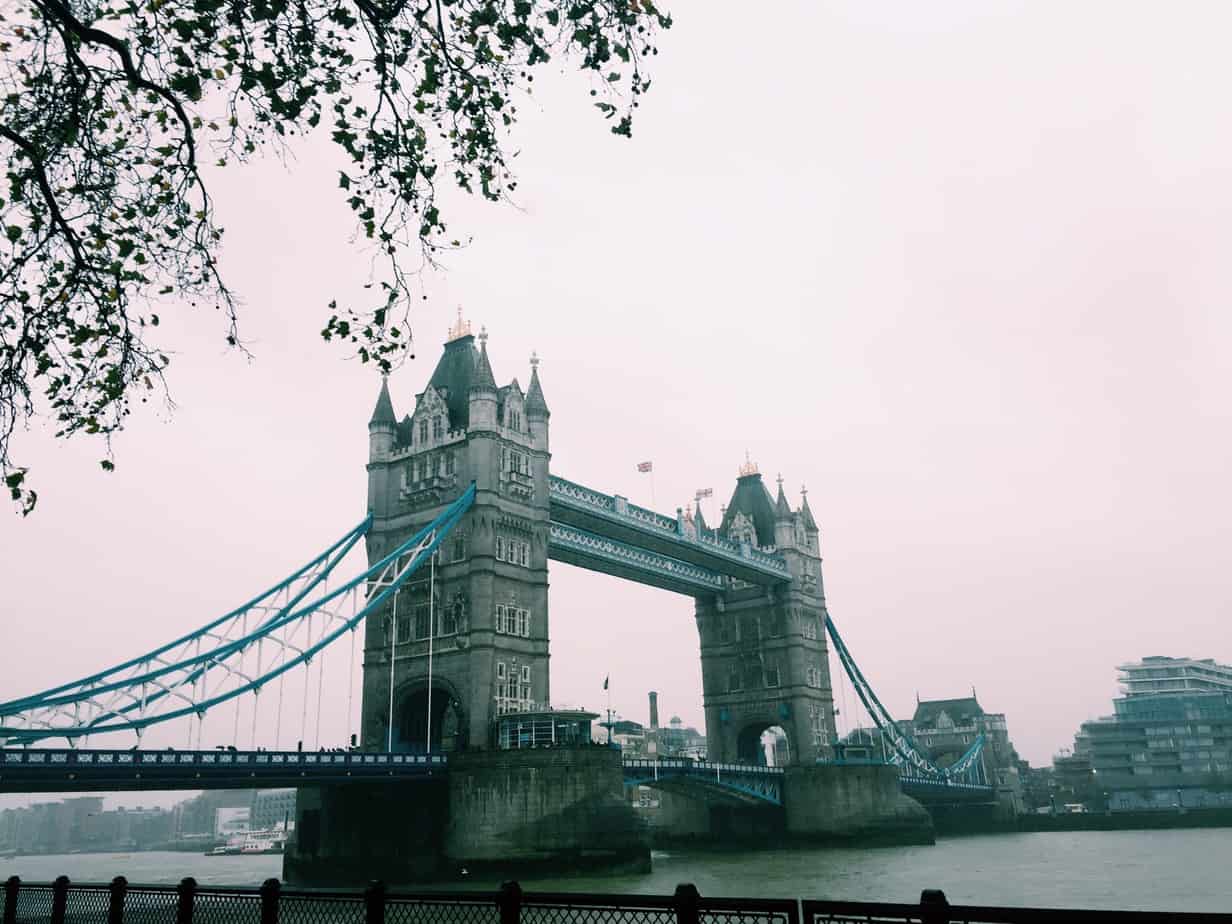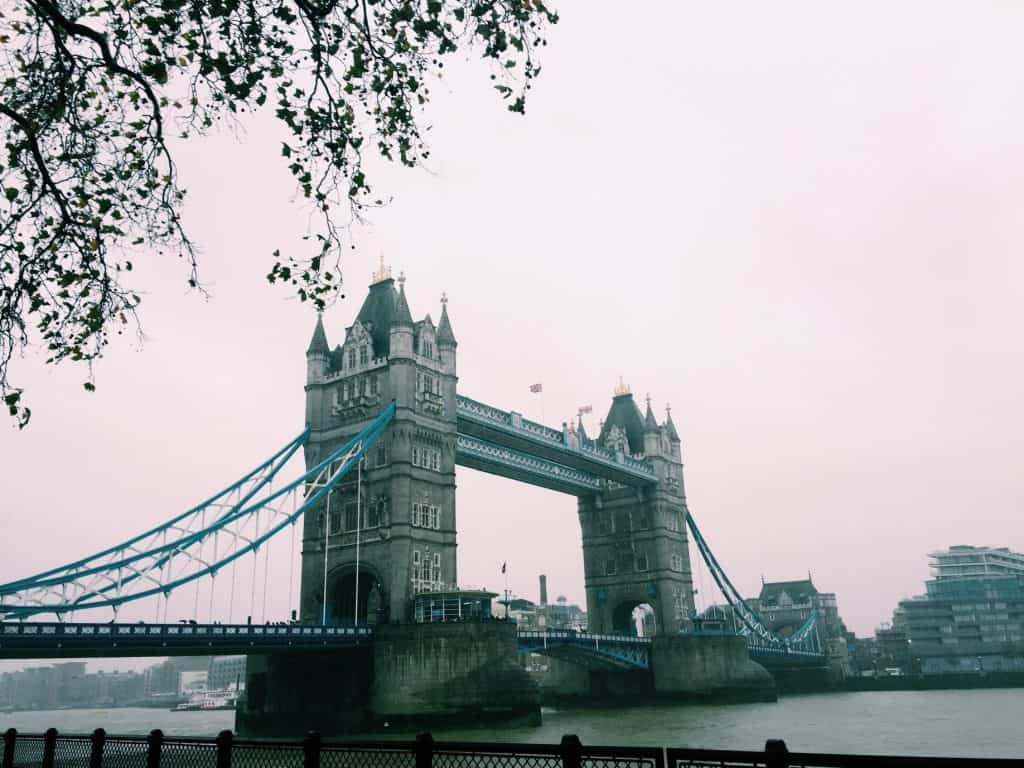 I really love Tower Bridge. It's one of the most iconic London sites. So much so that it's often confused for the London Bridge, as people think of it as London's quintessential bridge. We walked the footpath over the bridge to the south bank of the Thames, but you can also take tours of the actual bridge towers. We didn't do this but it's on my bucket list! There's even a glass bottom floor that you can look at the bridge traffic and the Thames below you. You can find information on ticket prices here.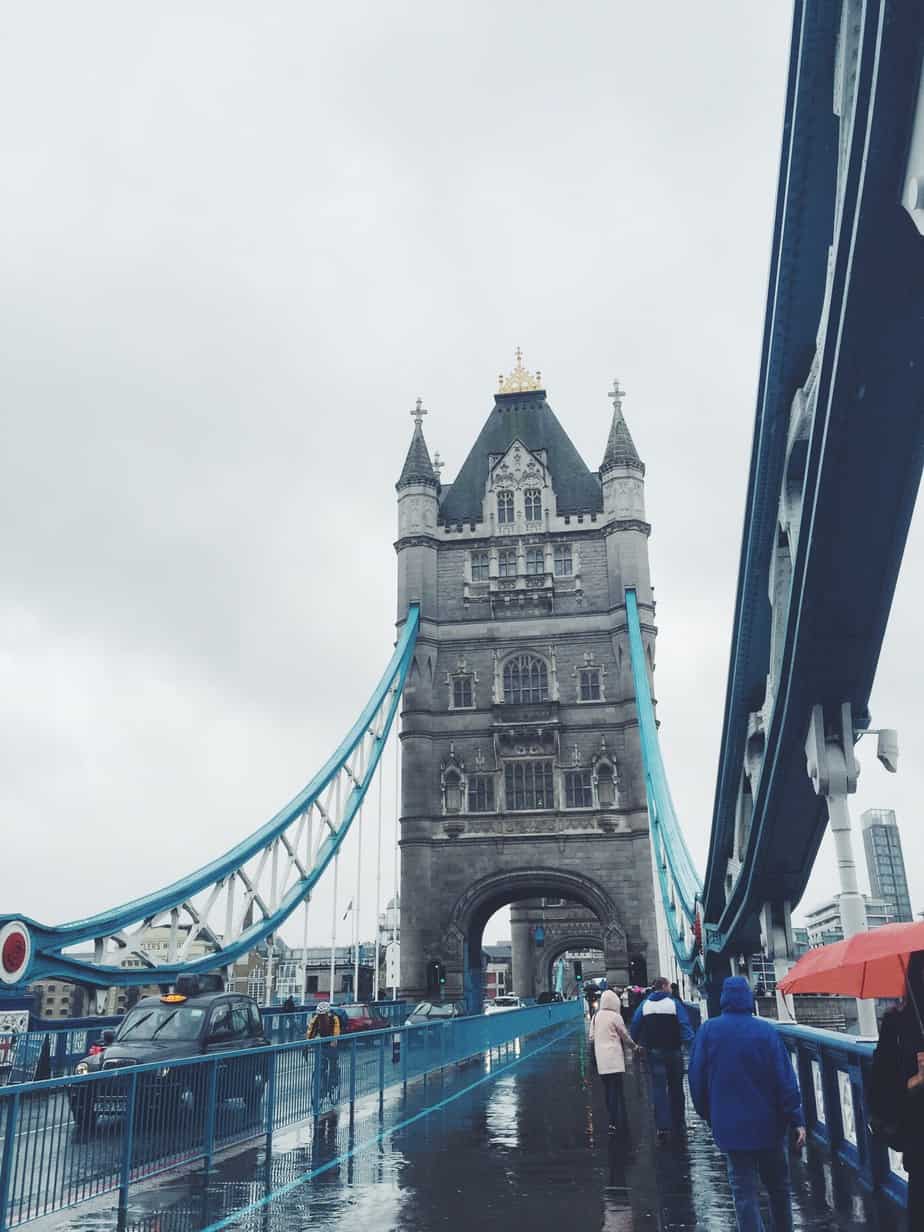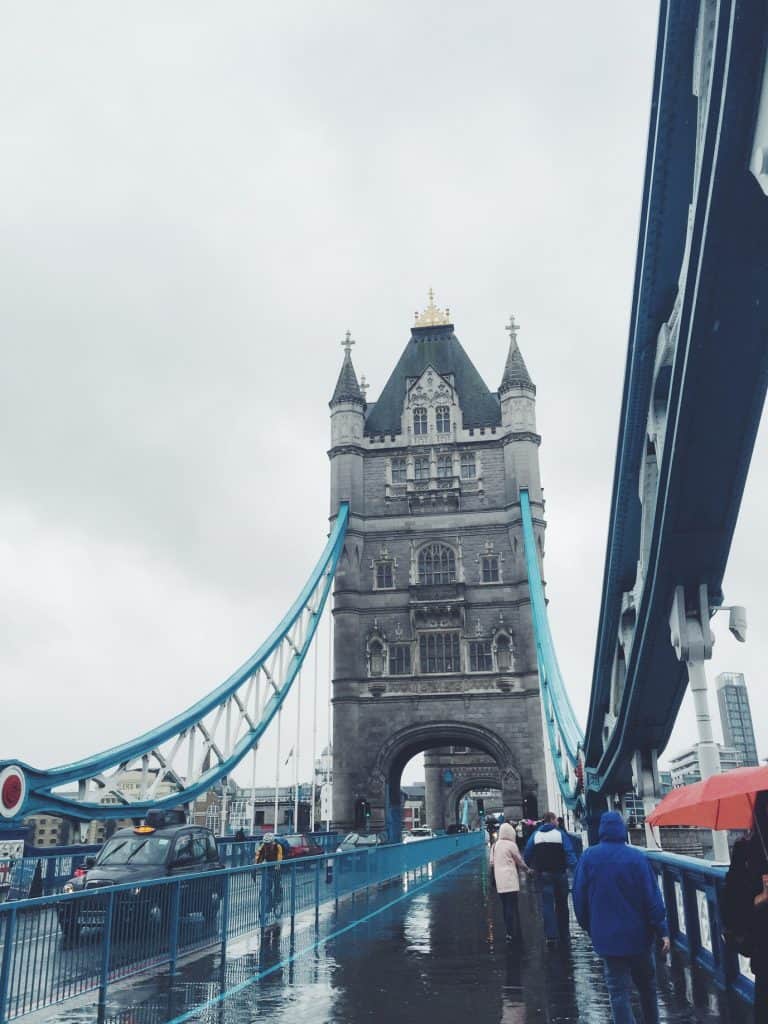 Southwark Cathedral and Borough Market
And now we are on the south bank of the Thames, known as Southwark! In my opinion, the best area of London.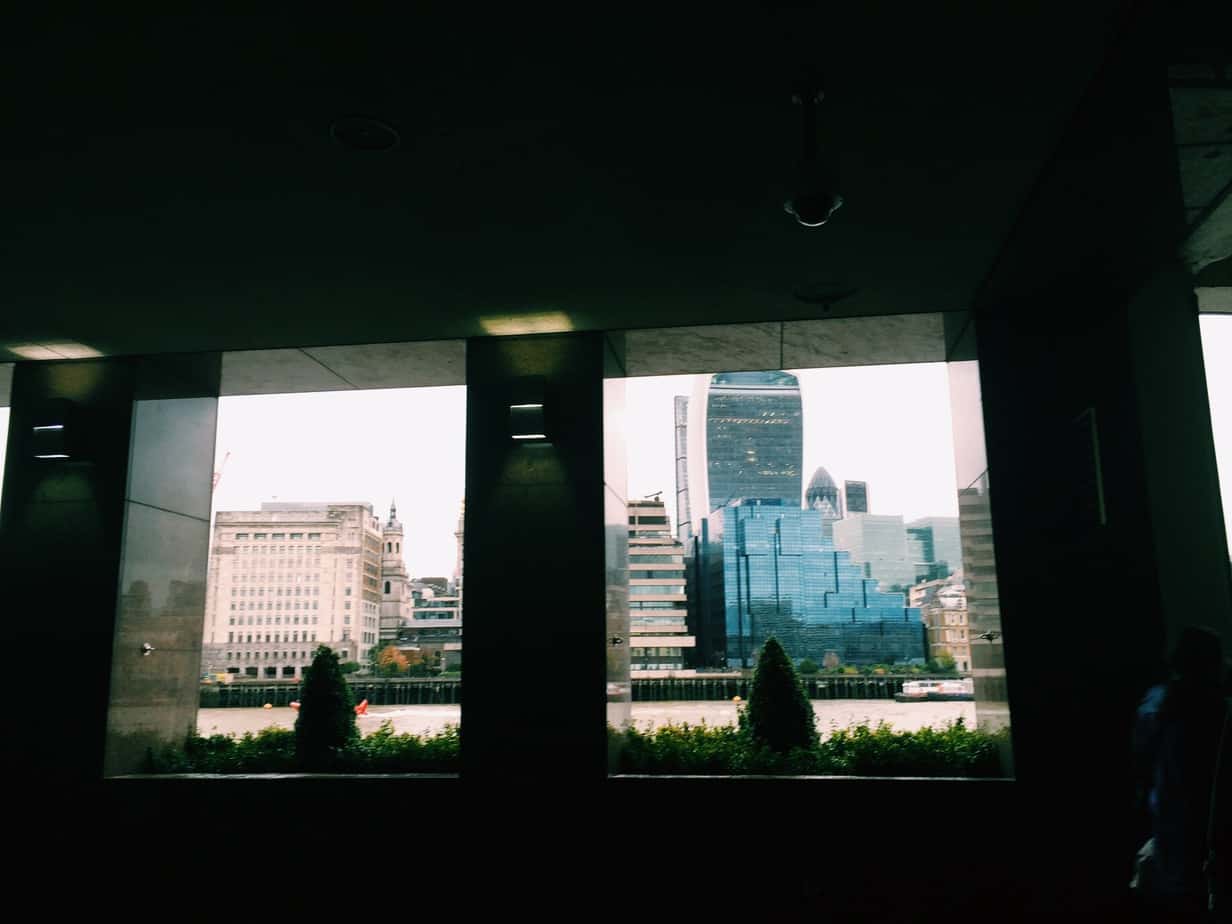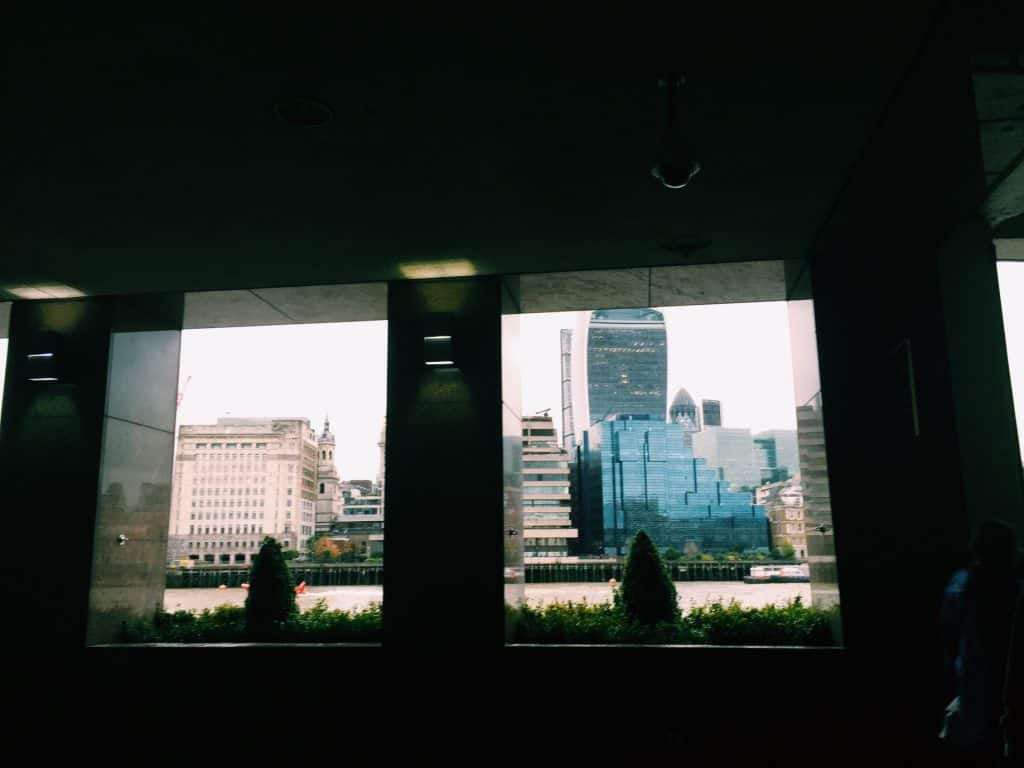 There is a great path that you can take along the bank, looking out over the boats on the Thames. You can even tour the HMS Belfast, a warship transformed into an imperial war museum, docked right offshore. We didn't stop to do this, but maybe one day!
We walked along until we stumbled upon Southwark Cathedral, a beautiful, towering church surrounded by the bustling stalls of Borough Market.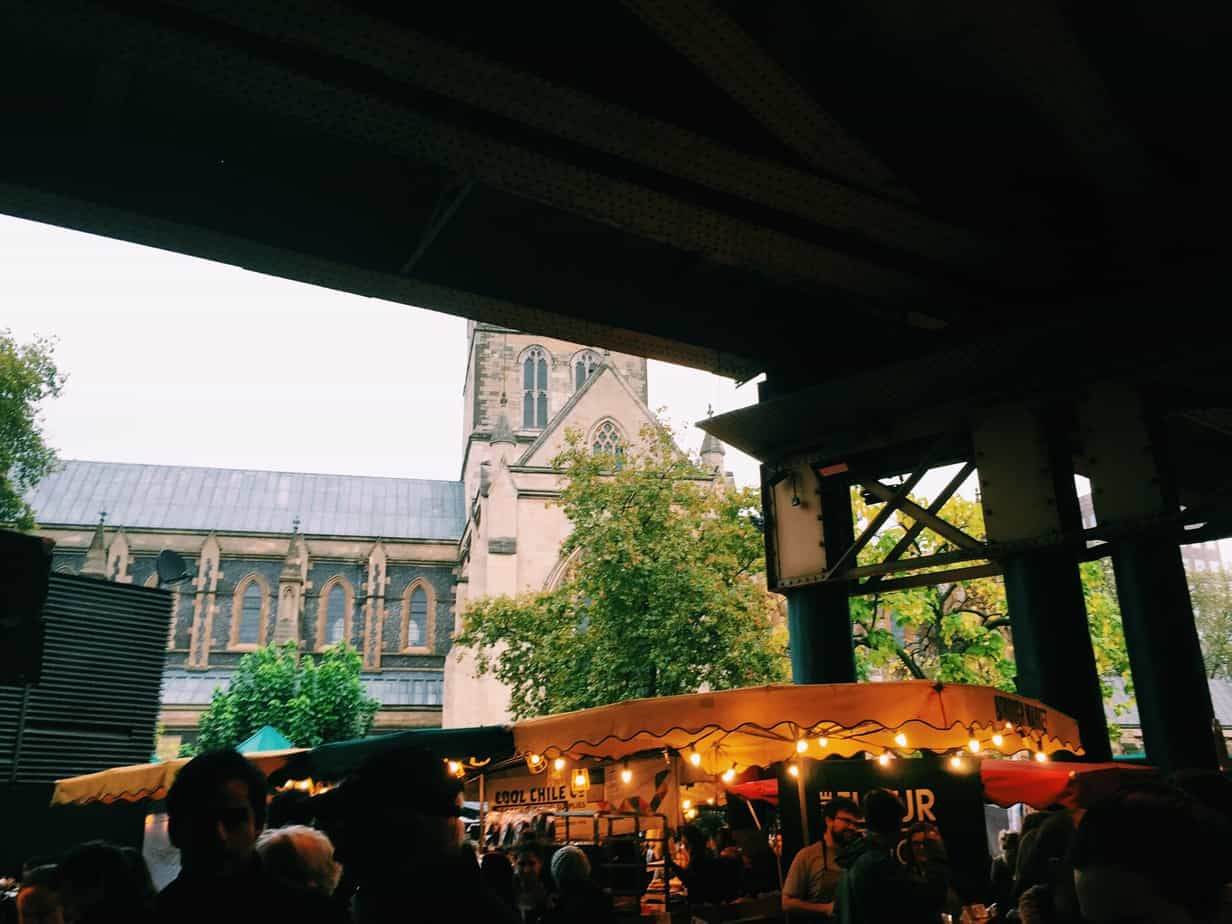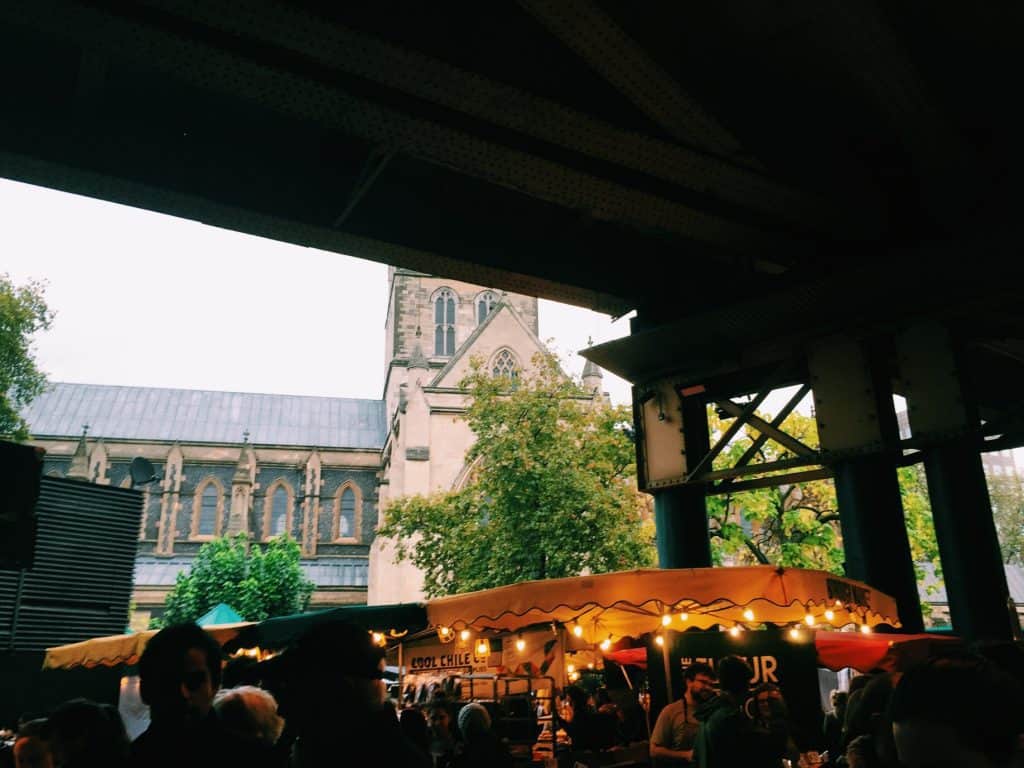 Of course my nose led me to a gluten free baked goods stall… the Free From Bakehouse!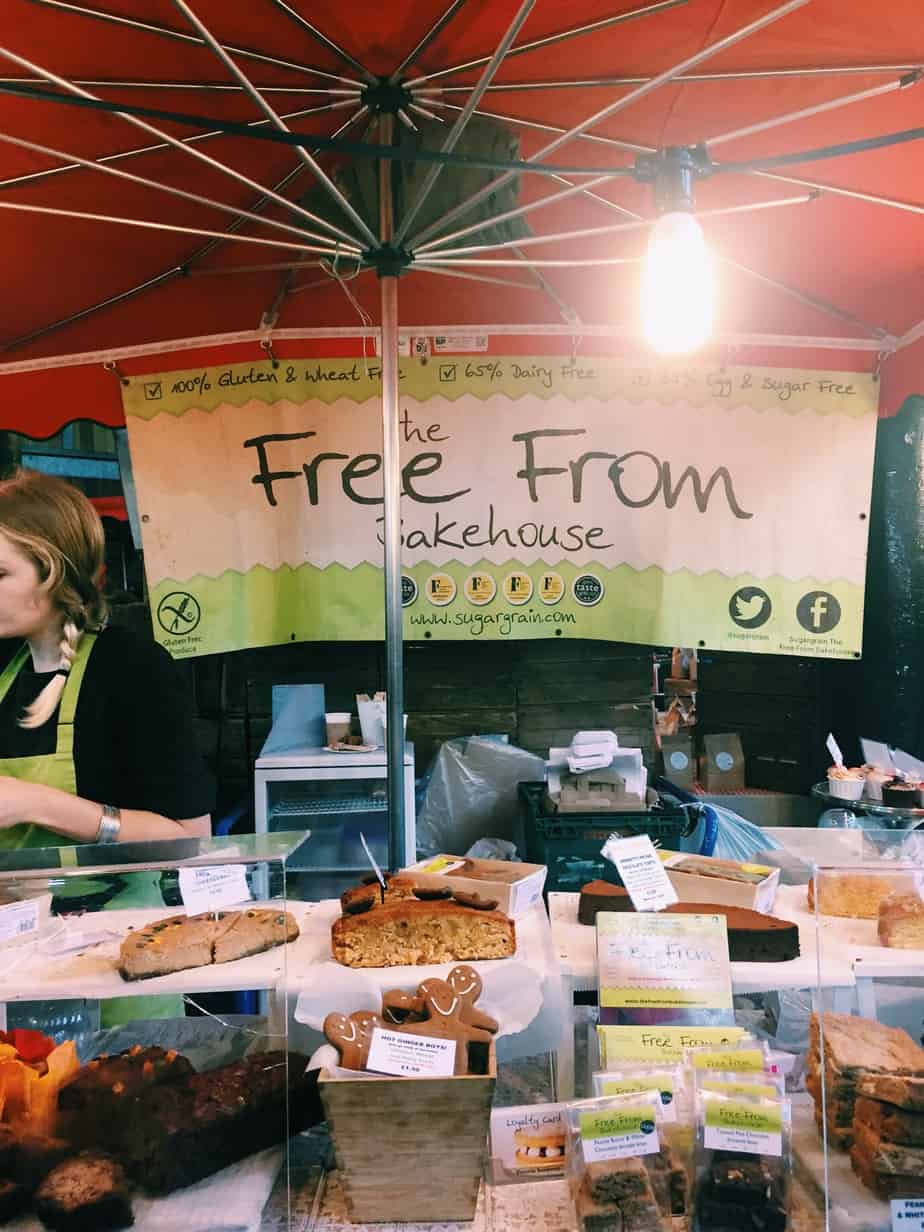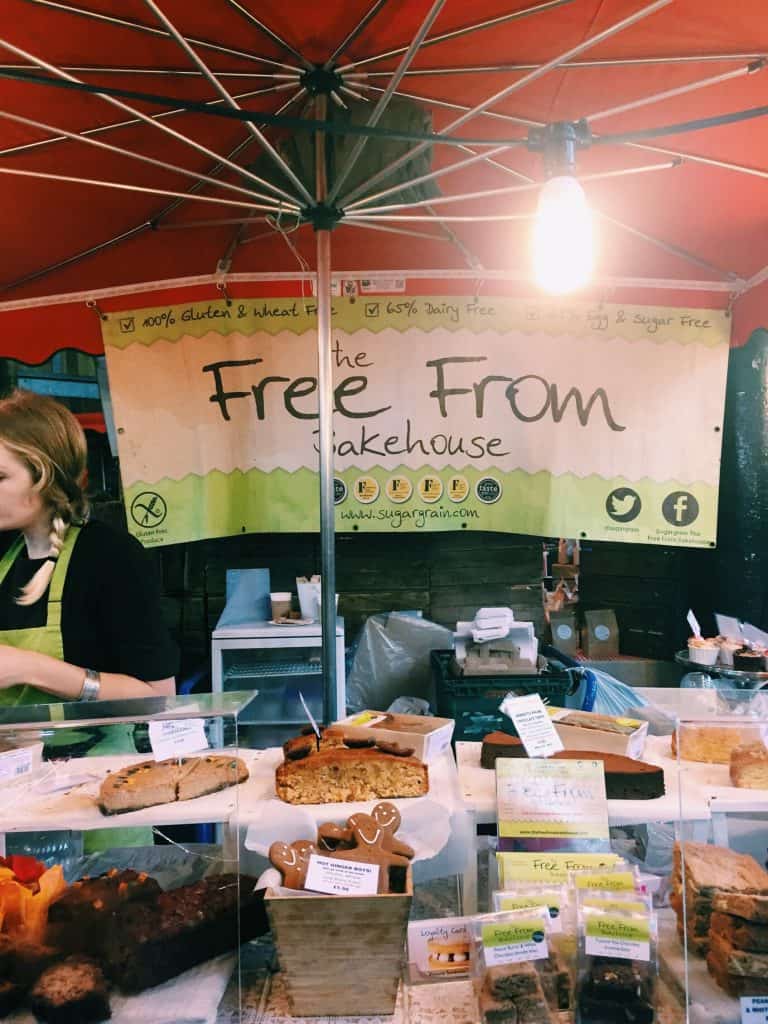 I couldn't resist, even though it was 11am, and we got a gluten free Victoria Sponge cake. I ended up saving it for the next day and it was unbelievably good. The possibilities are endless at the Free From Bakehouse, as you can tell from these photos! Yum!!!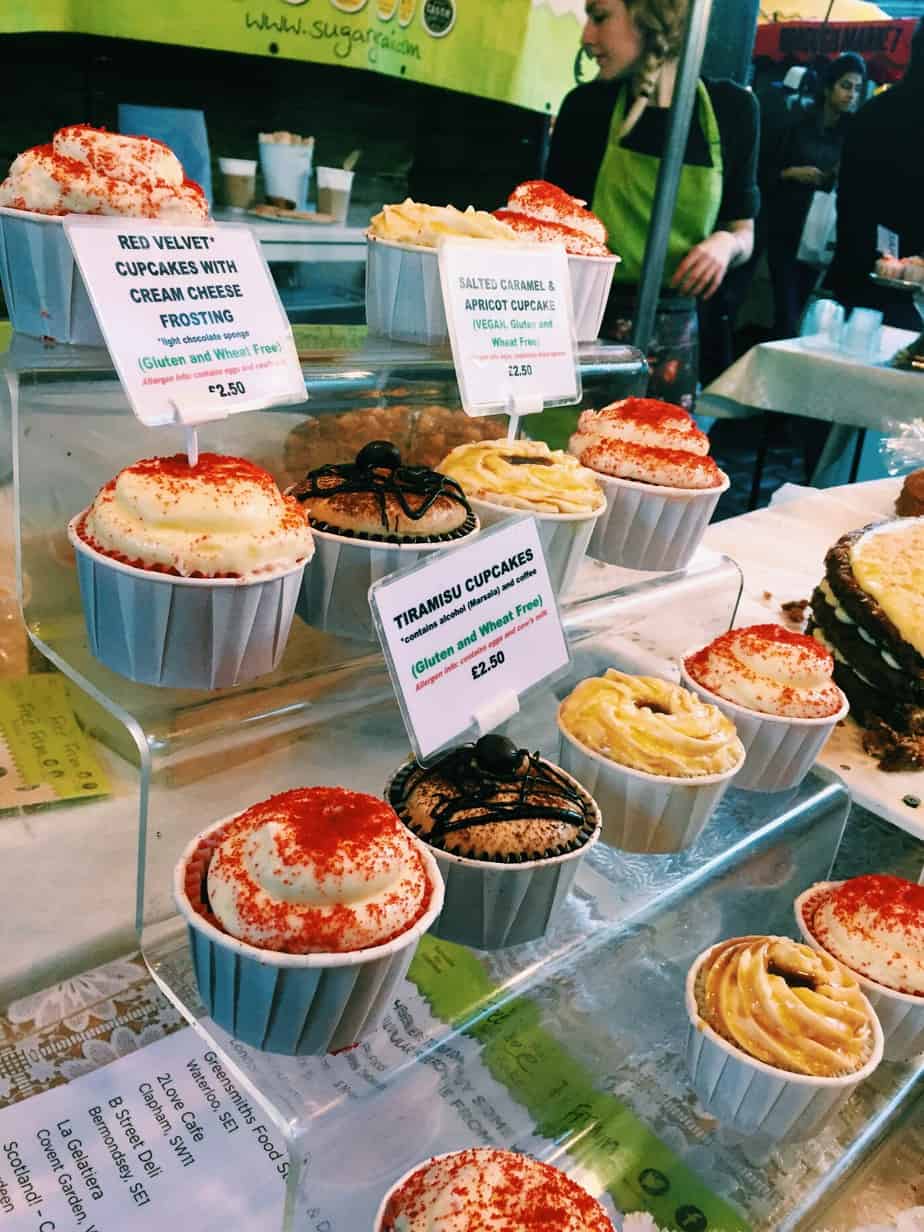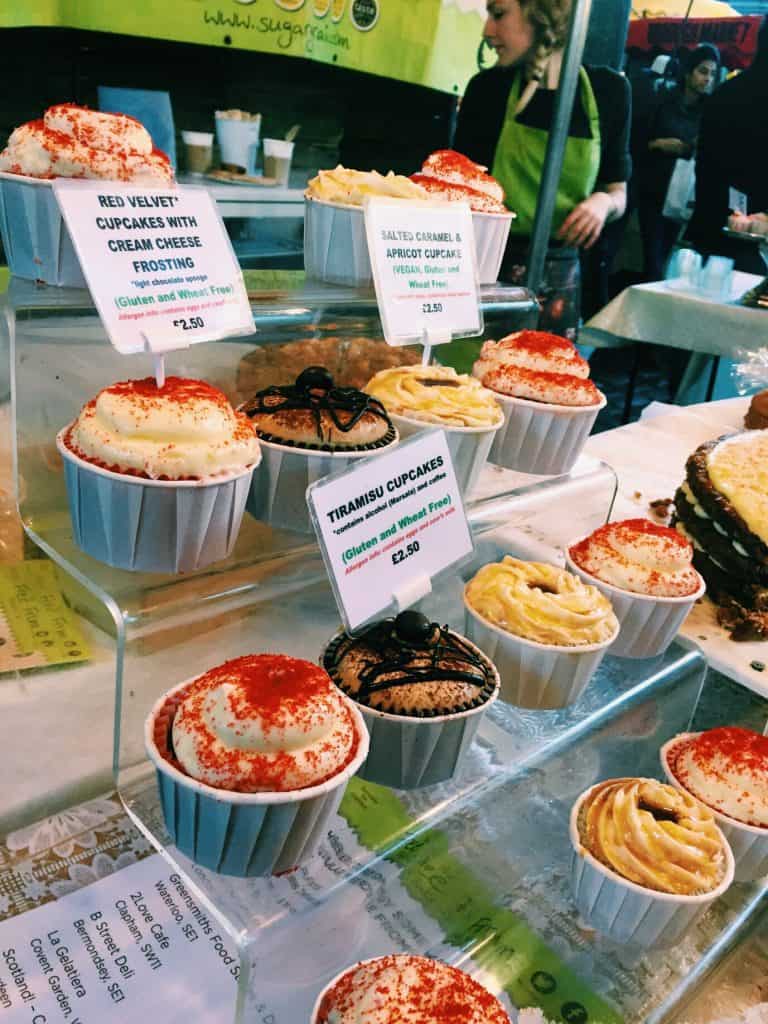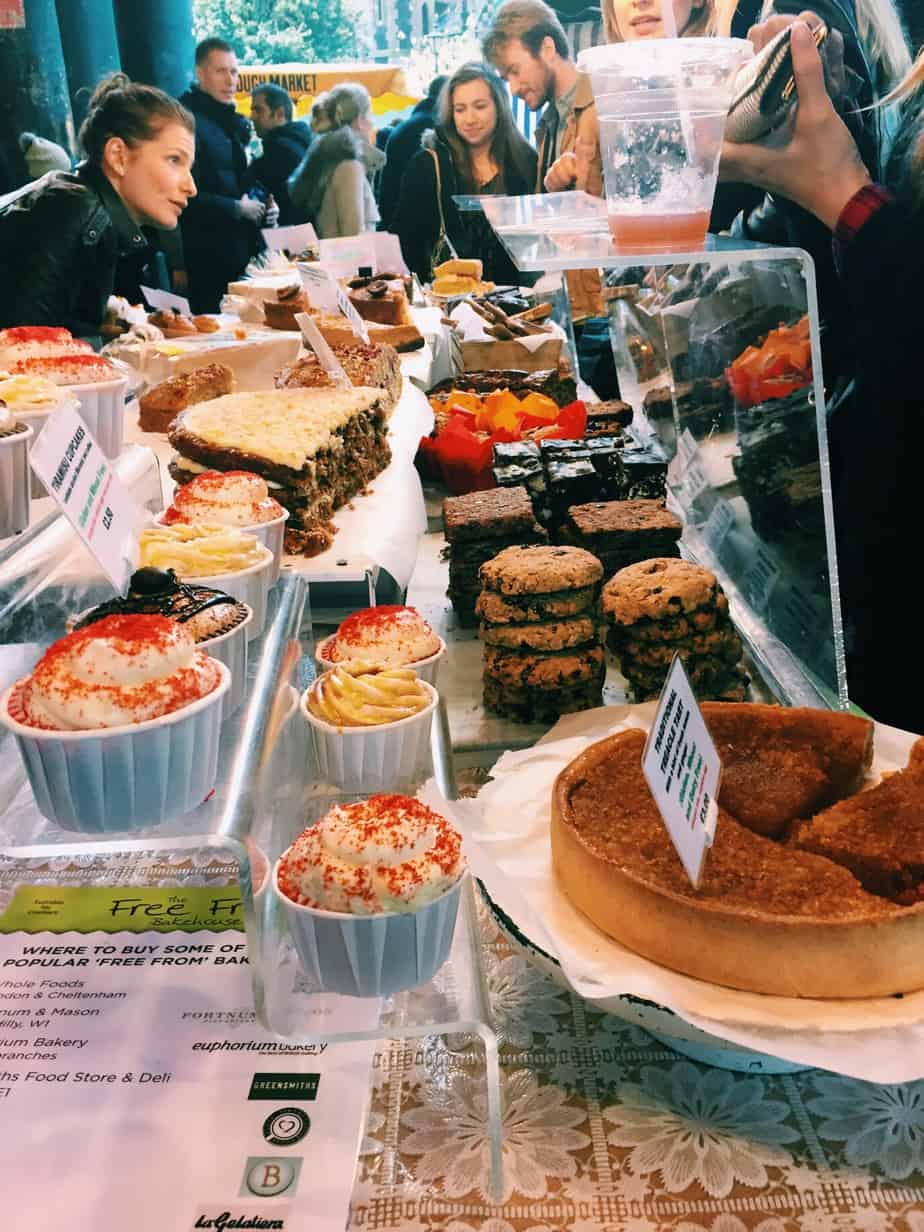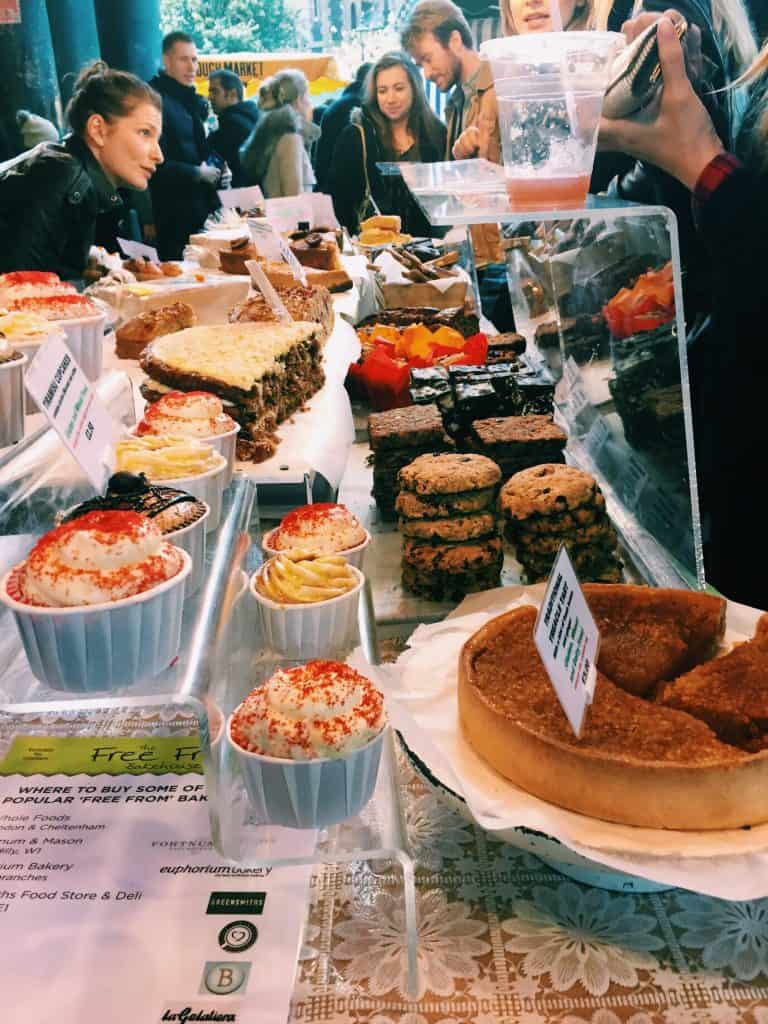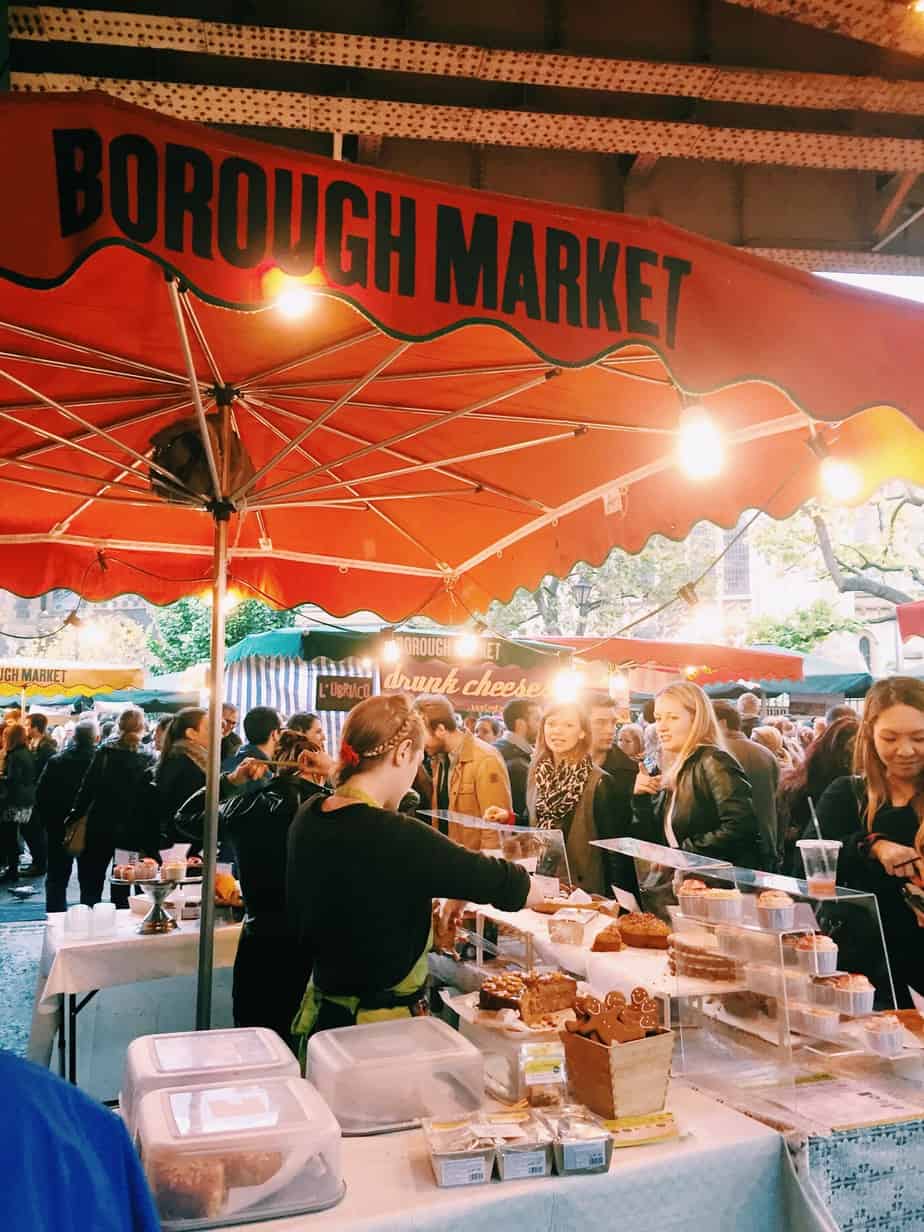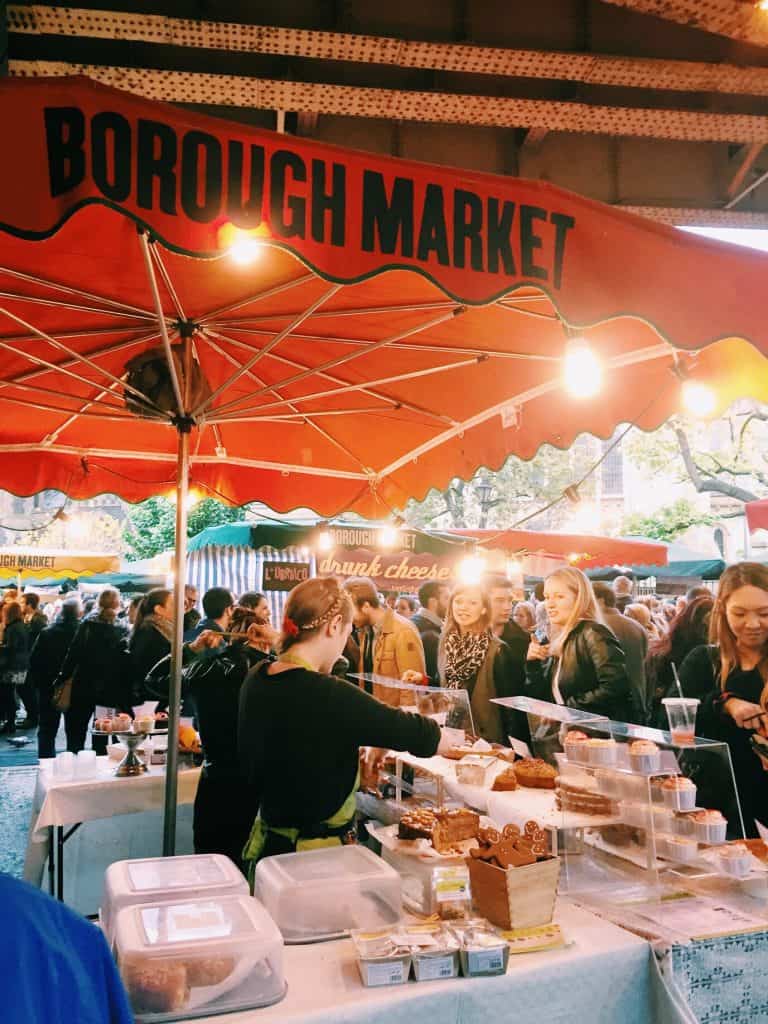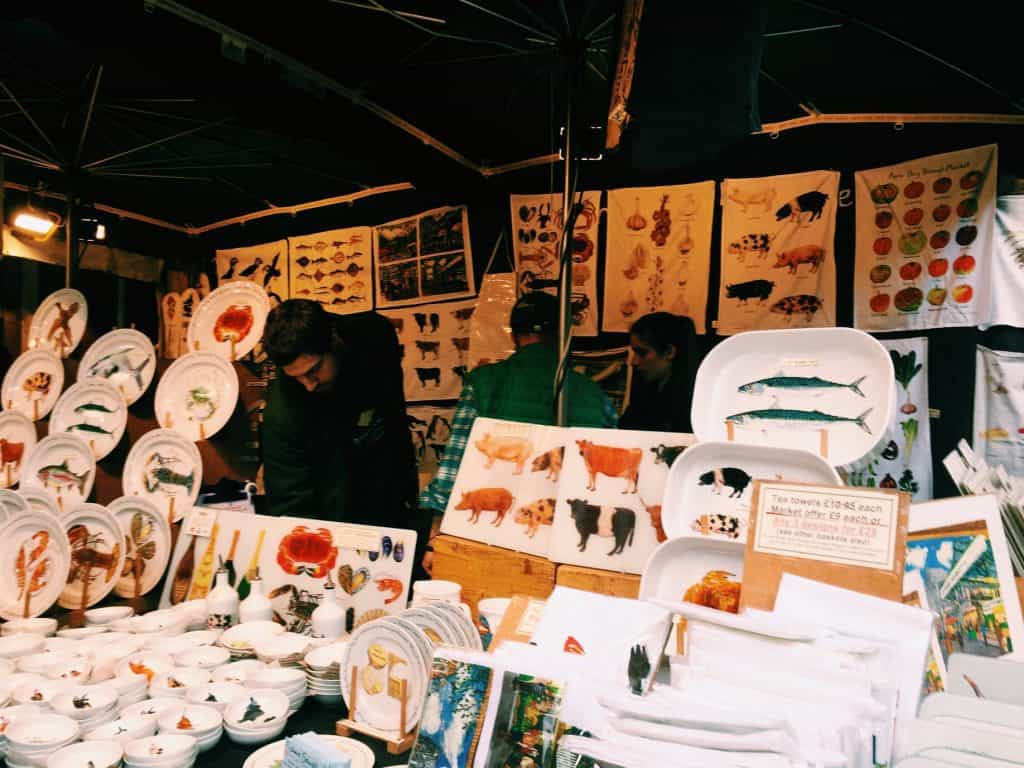 There were lots of other stalls to explore though, and these are some photos of my favorites…
Of course mulled wine is a necessity for an English autumn stroll! My dad ordered the "medicinal" wine …. cheeky.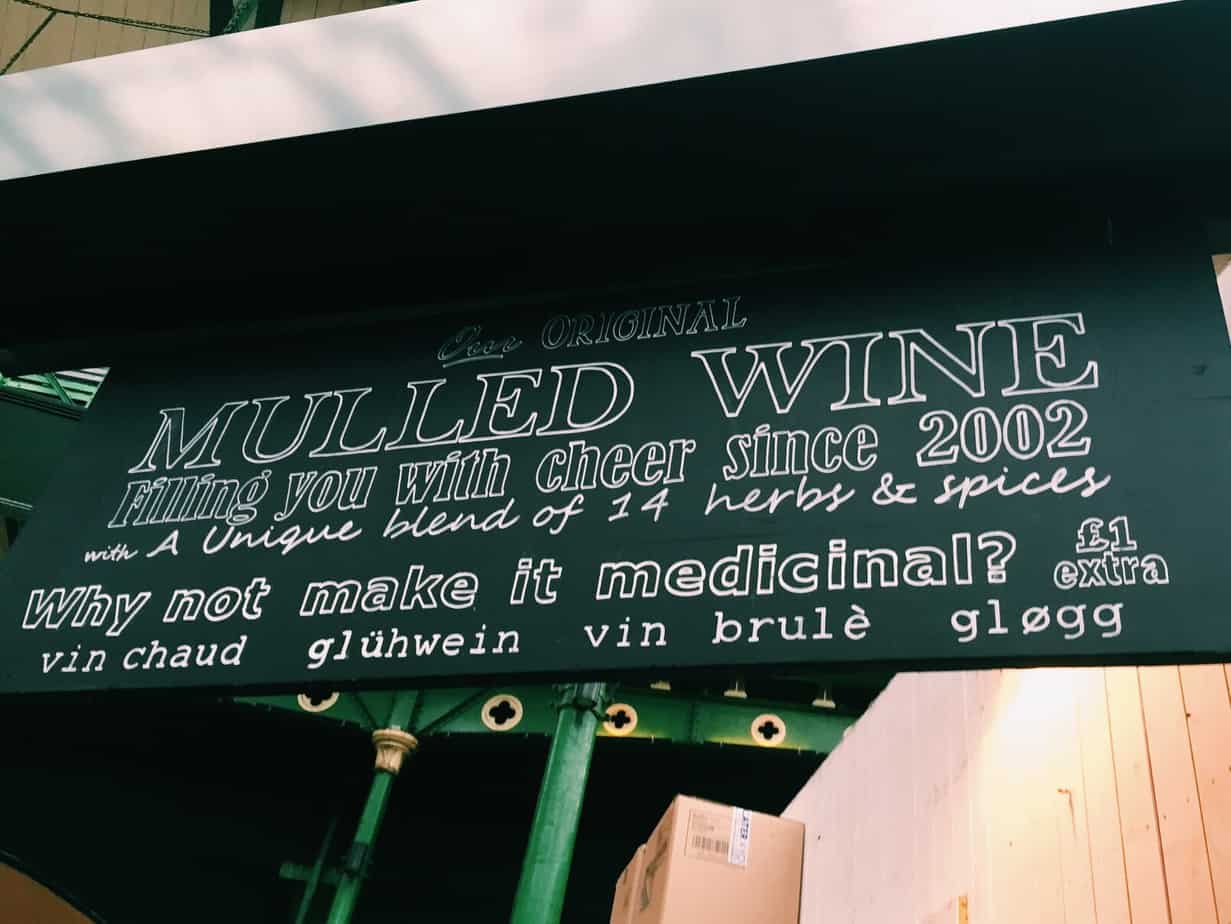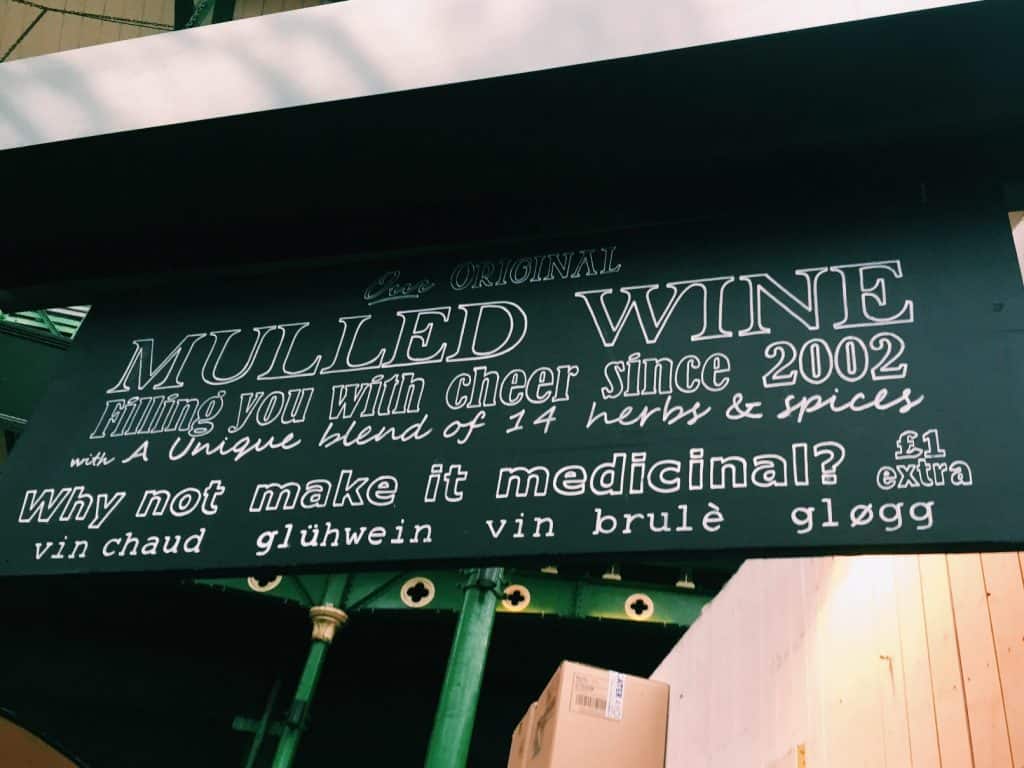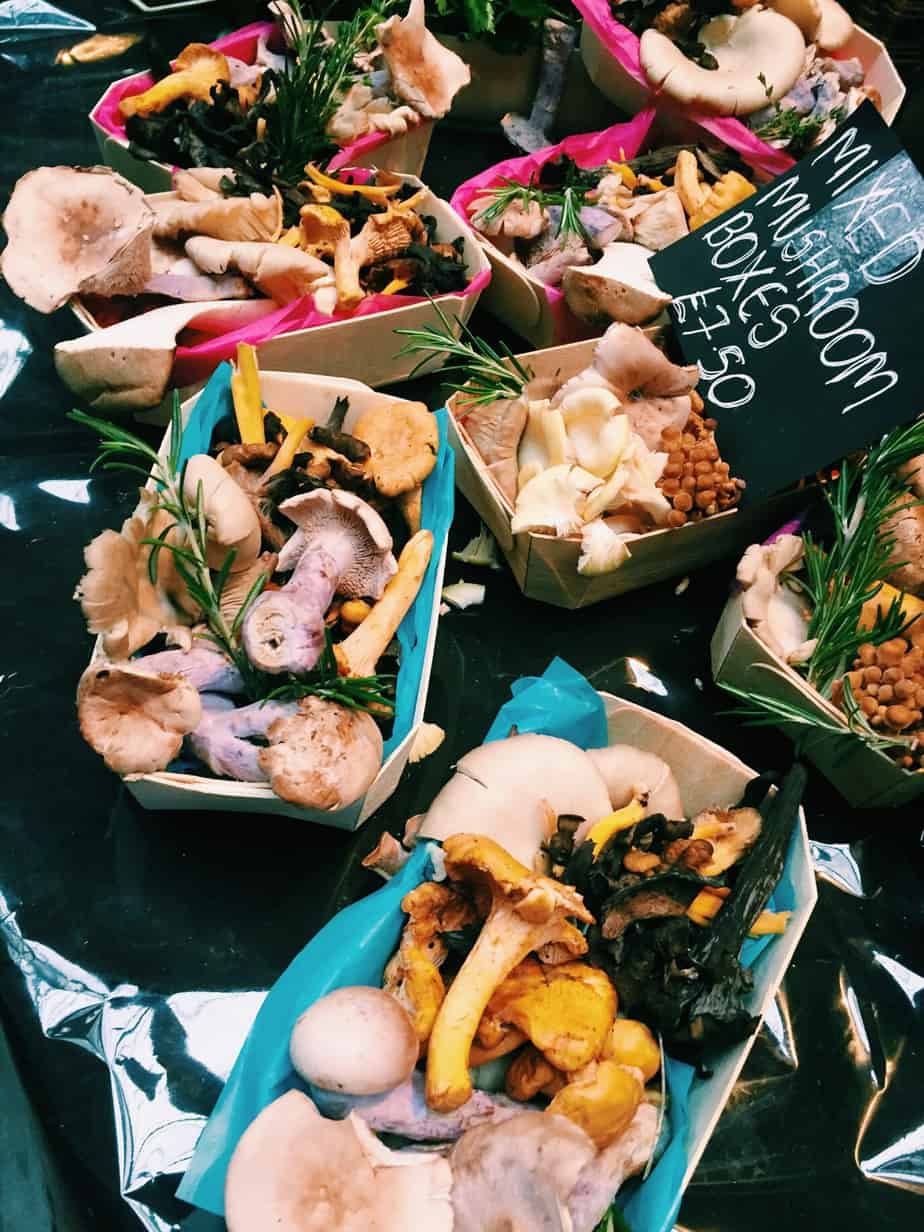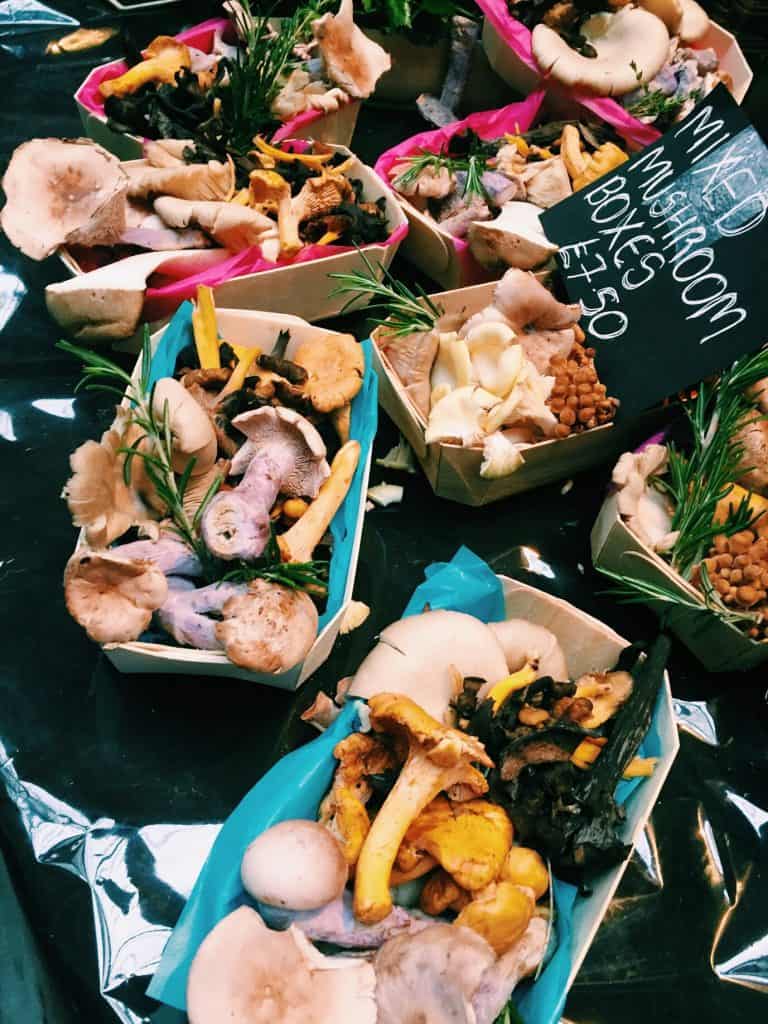 We couldn't resist these avocados, either… 3 for £1.50! Are you kidding me?!?! I carried these babies all the way back to Plymouth with me and I'm still making guacamole with them.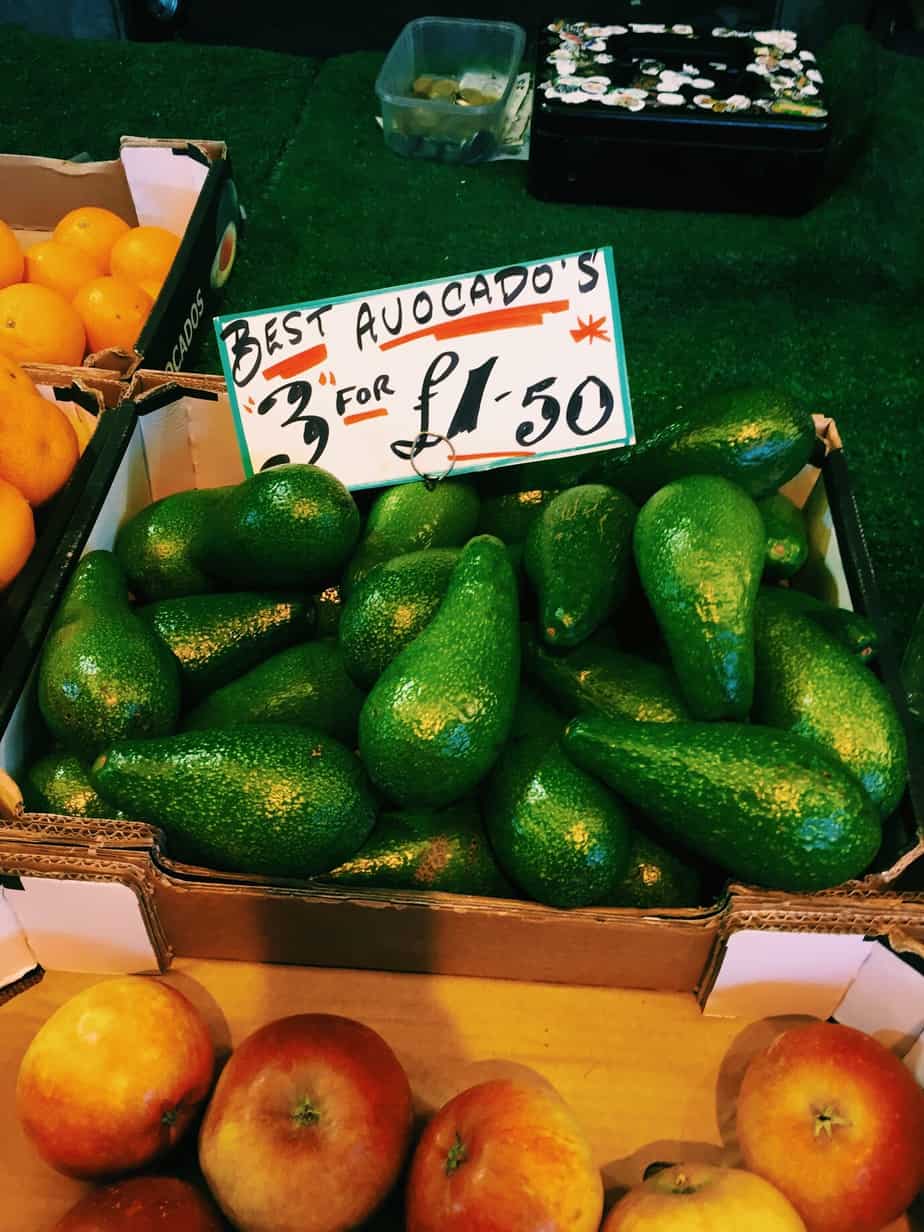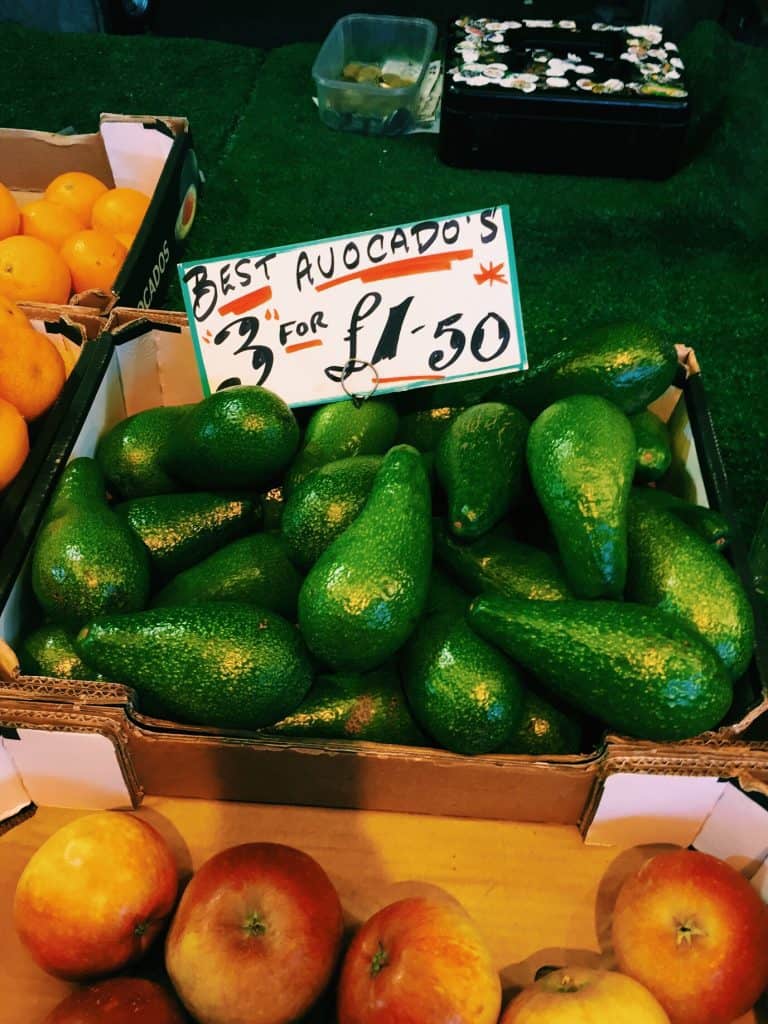 Borough Market is a wholesale food market with high quality produce, but you can also find craft stands and food trucks. It's free to explore but make sure you have pocket money as who can resist all this lovely food?! The market is closed Sundays, and you can find more information on its hours here.
Shakespeare's Globe Theatre
From Borough Market, you can explore the quirky neighborhood of Southwark, including one of my favorite buildings with this very timely message: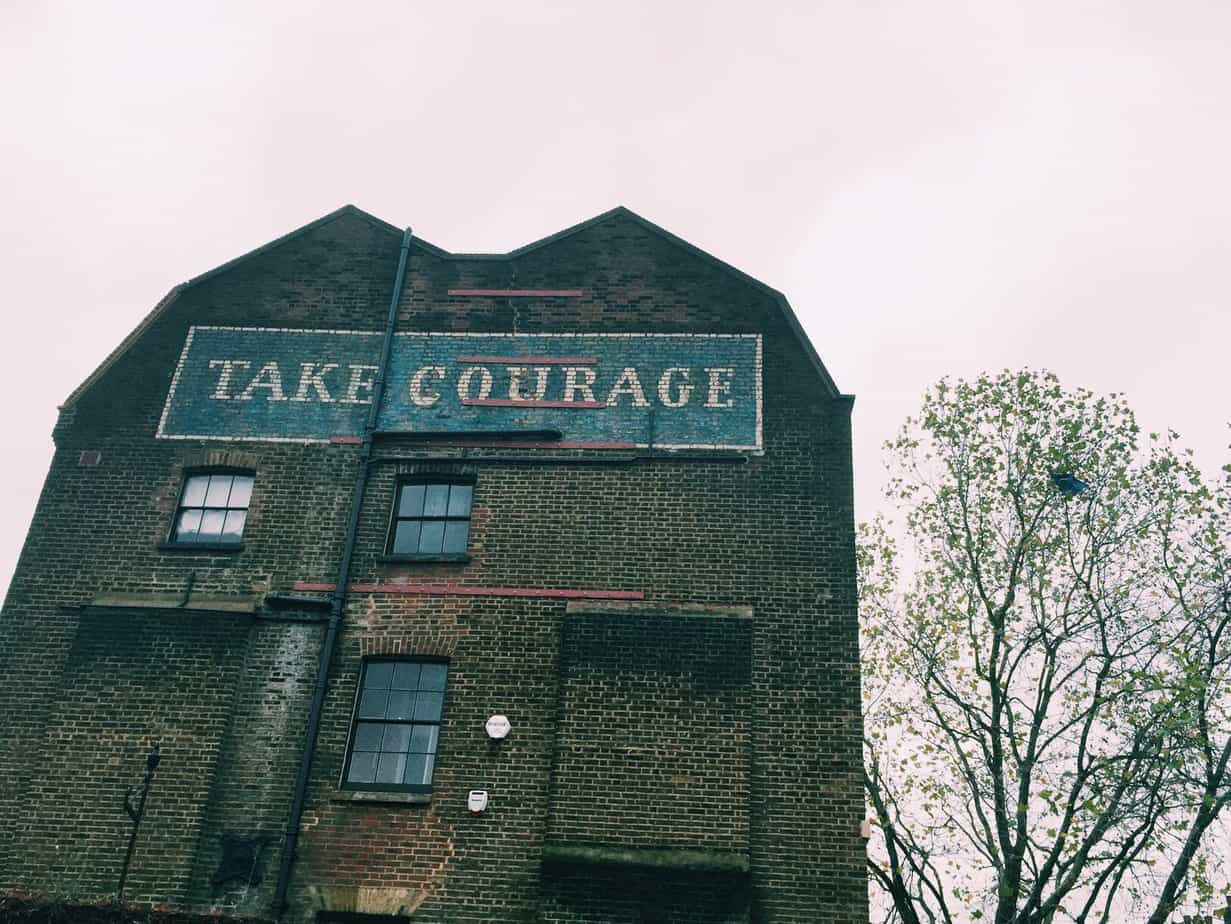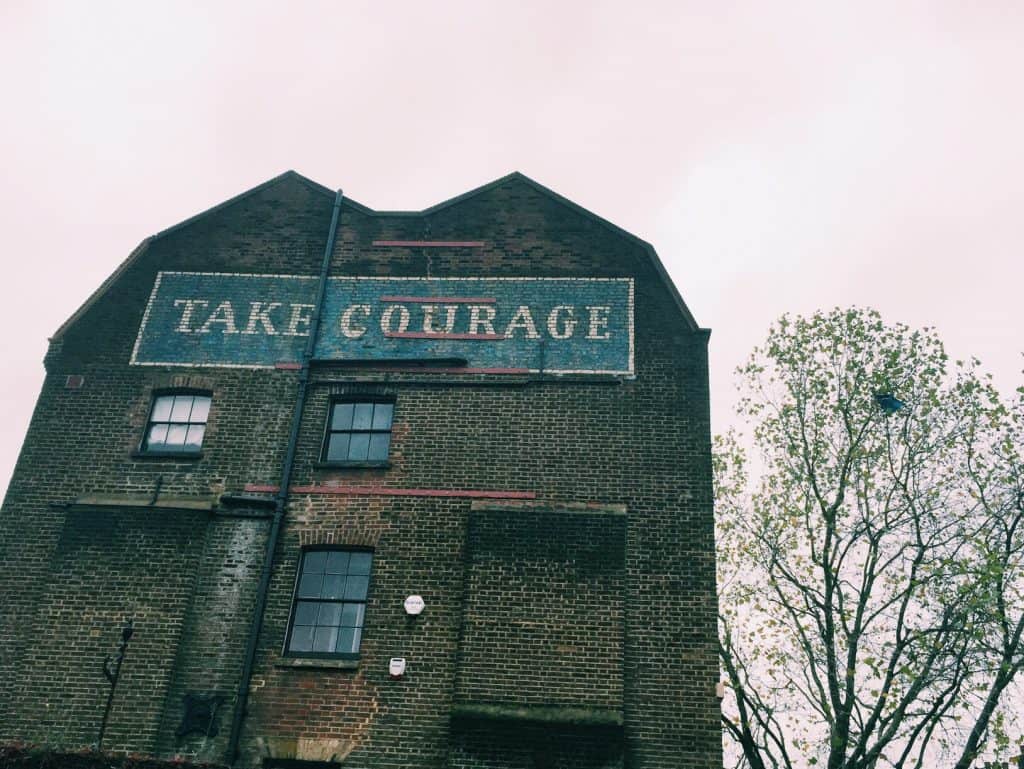 From there, it's easy to make your way back to the path along the Thames bank, all the way up to the iconic Shakespeare's Globe theatre! I have many fond memories of the Globe from when I studied abroad in England two years ago. We visited London every other weekend in the fall and saw Shakespeare plays as groundlings – for just £5 you can see the highest quality theater in England just as the peasants from Shakespeare's time did. By standing. Which is tiresome, but you are closer to the stage than the seats, as the theater is set up in a round. I would always make sure to arrive early so I could be in the front row, and lean on the stage 😉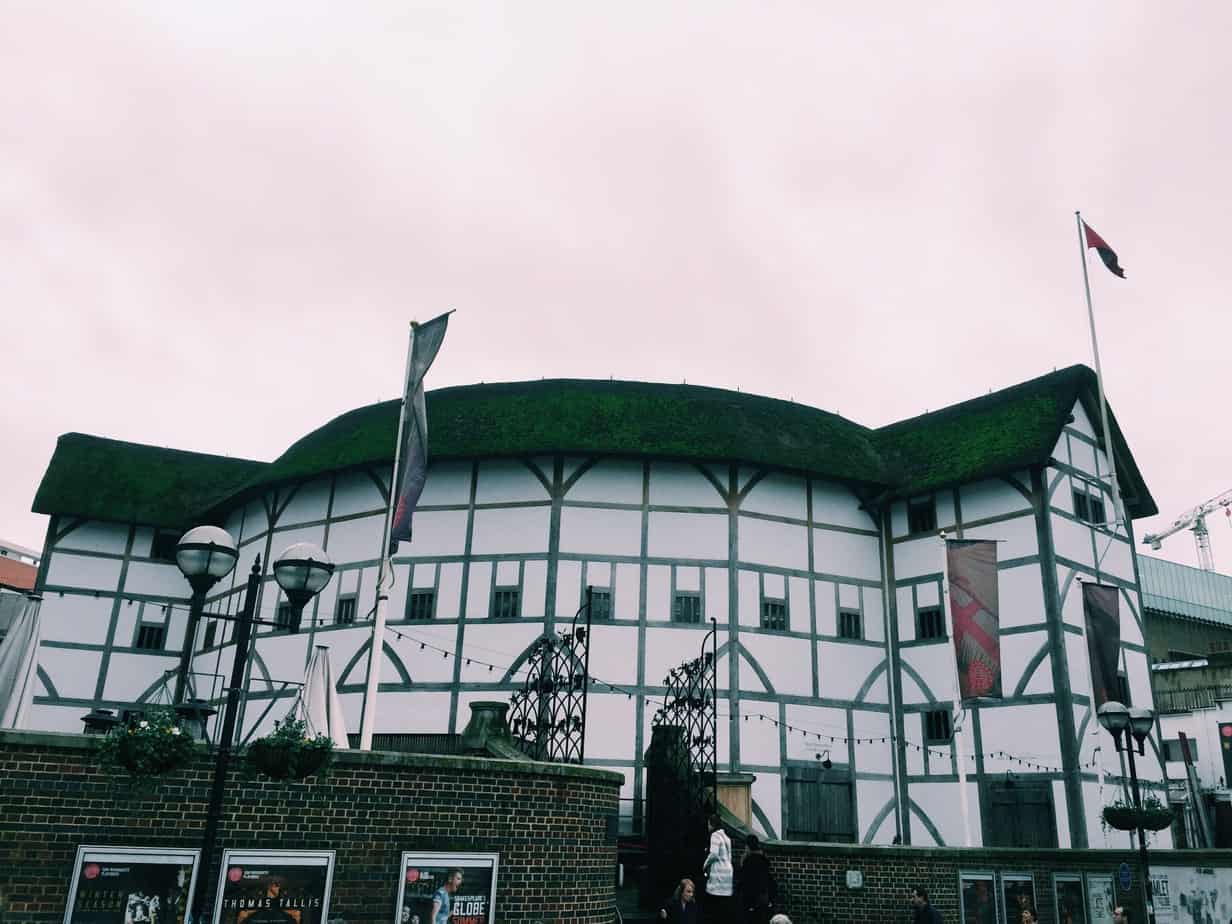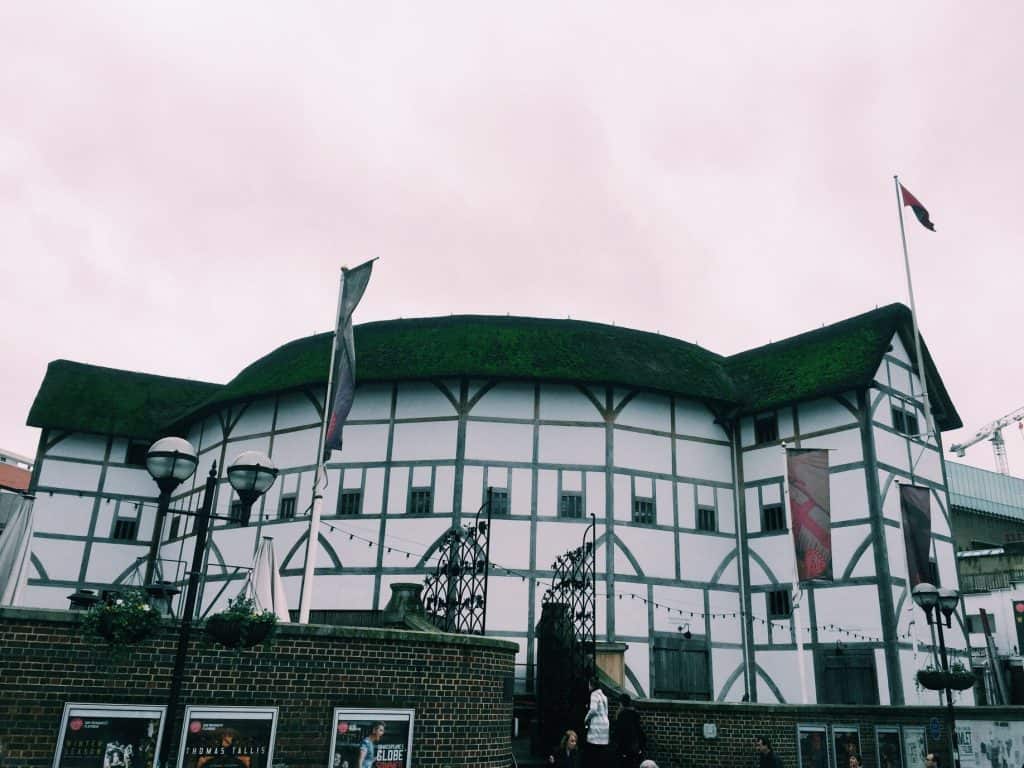 The Globe is closed for the winter now, but you can still see indoor shows at the Sam Wanamaker playhouse, a candlelit theater set up just as it was during Shakespeare's time. You can find information of the tickets, plays, and the museum here.
Millennium Bridge
From the Globe you can keep walking Southbank until you reach the London Eye or Aquarium, or cross the Millennium bridge back to the north shore. Opened in 2000 and then again in 2002 after some minor adjustments, this modernistic bridge is actually a steel suspension bridge built just for pedestrians. It's the first bridge built over the Thames in more than a century!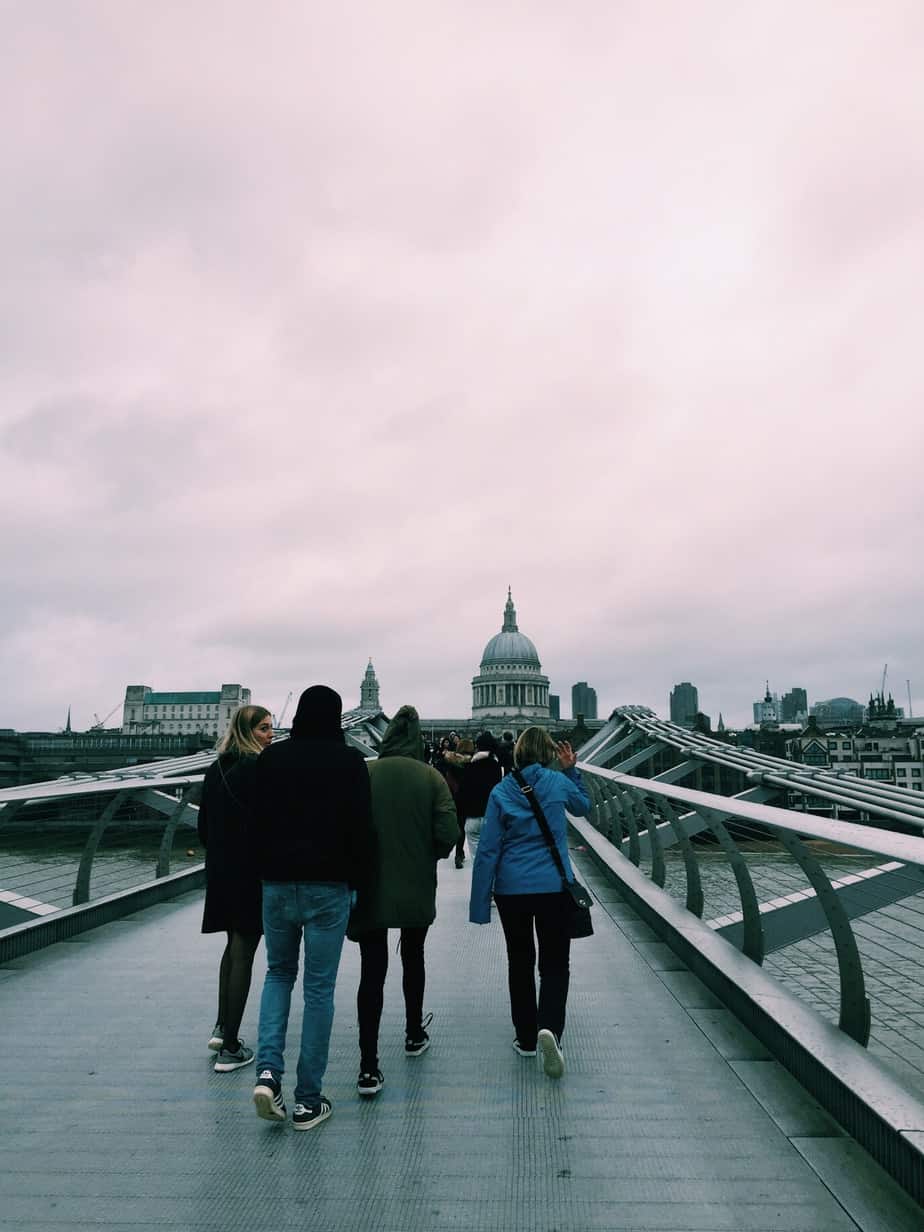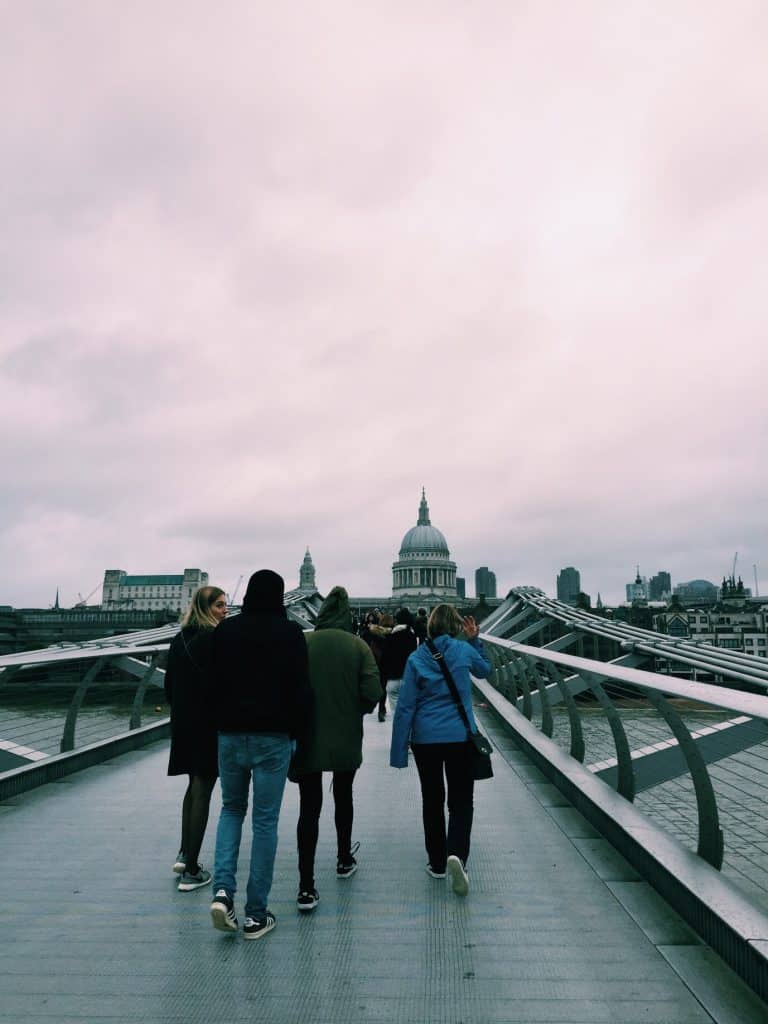 Saint Paul's Cathedral
It's impossible to miss St Paul's Cathedral as you're walking back across Millennium Bridge from Southbank. It looms majestically, gigantically, with its ages white stone above the glass skyscrapers of London.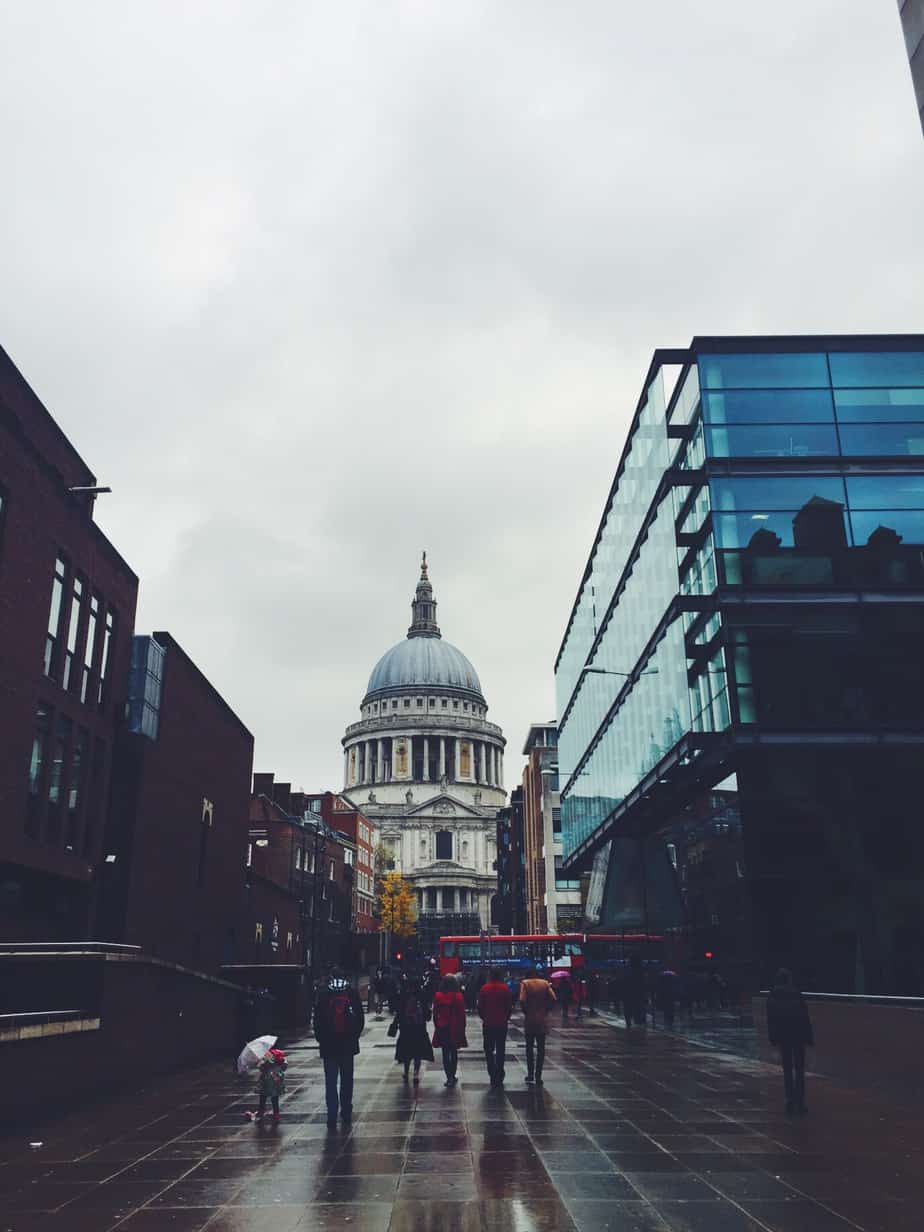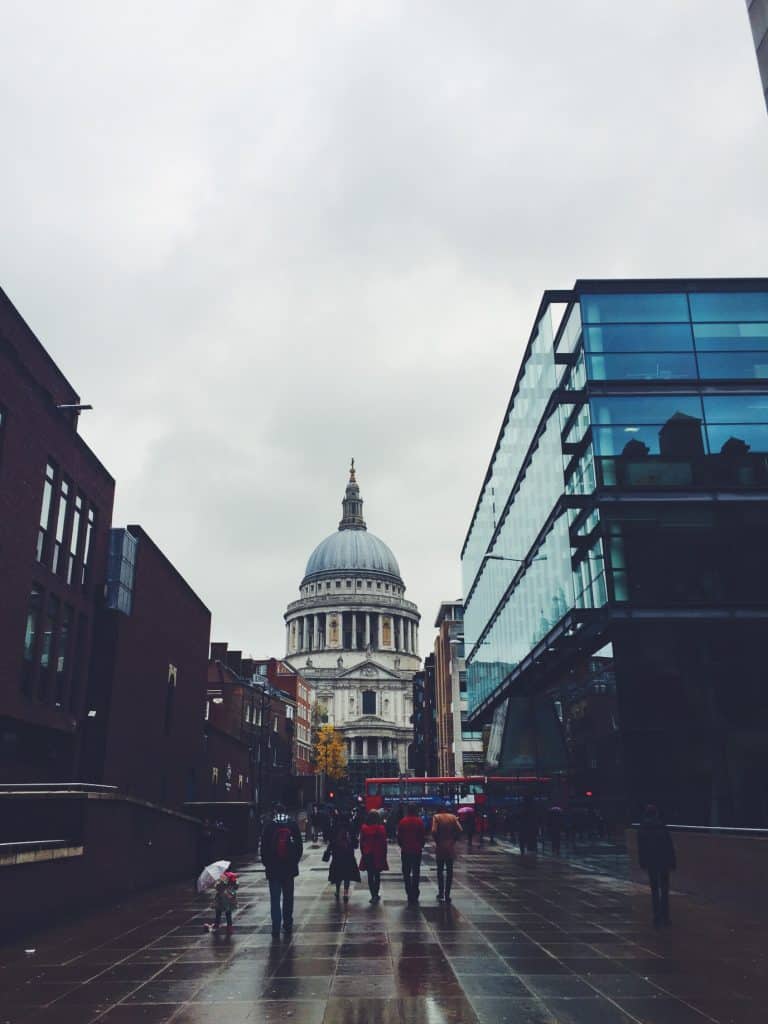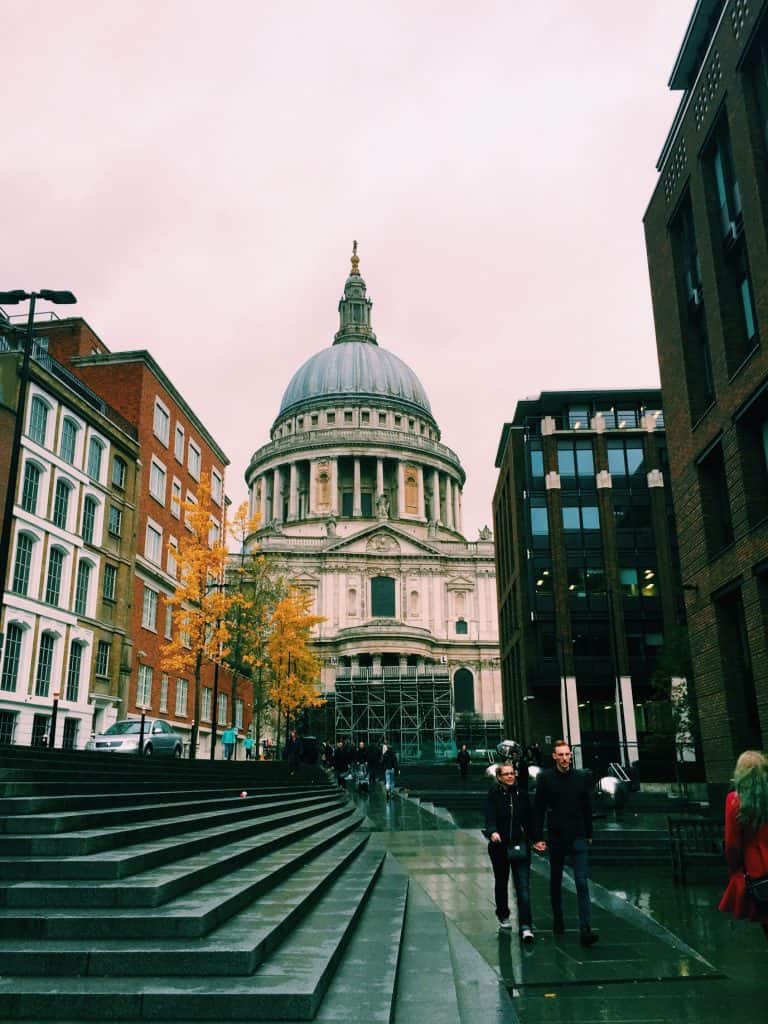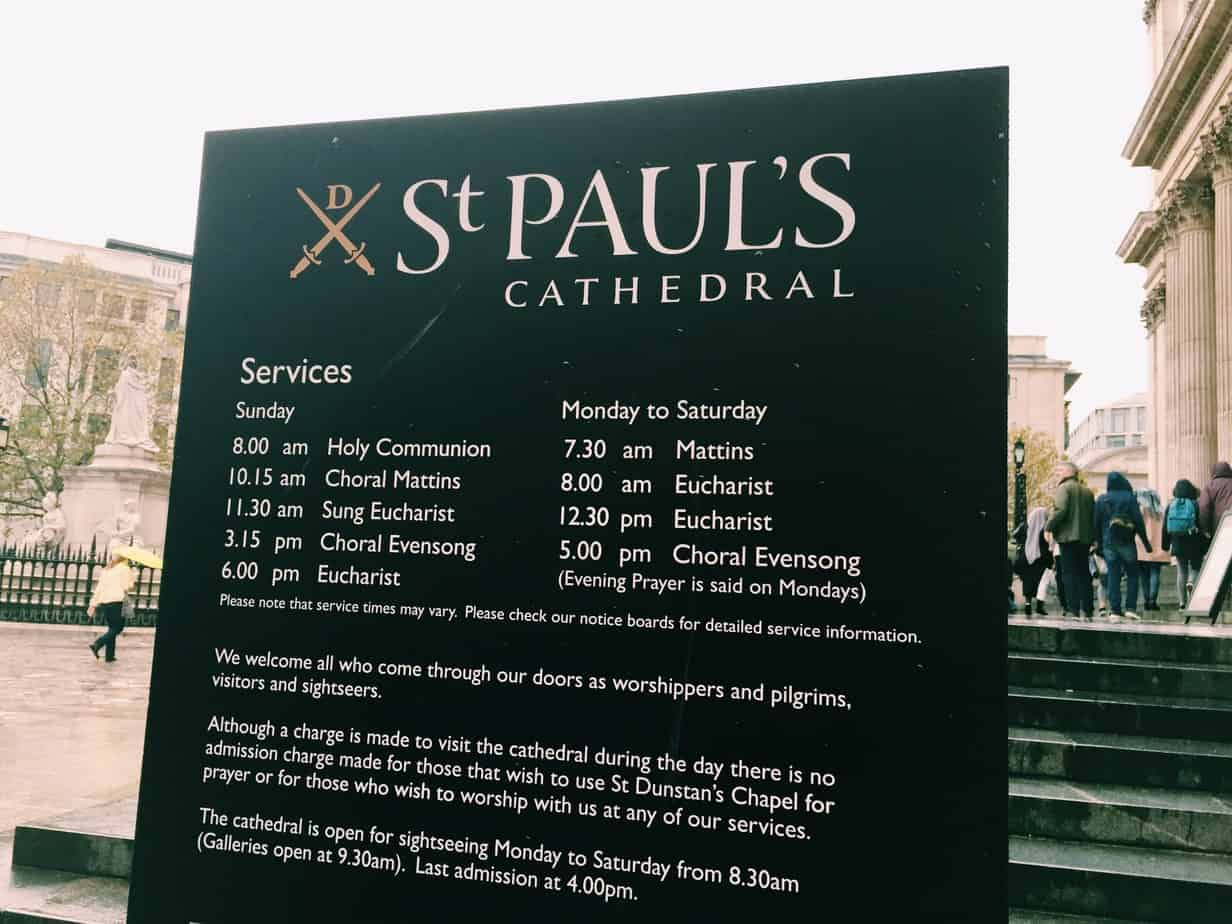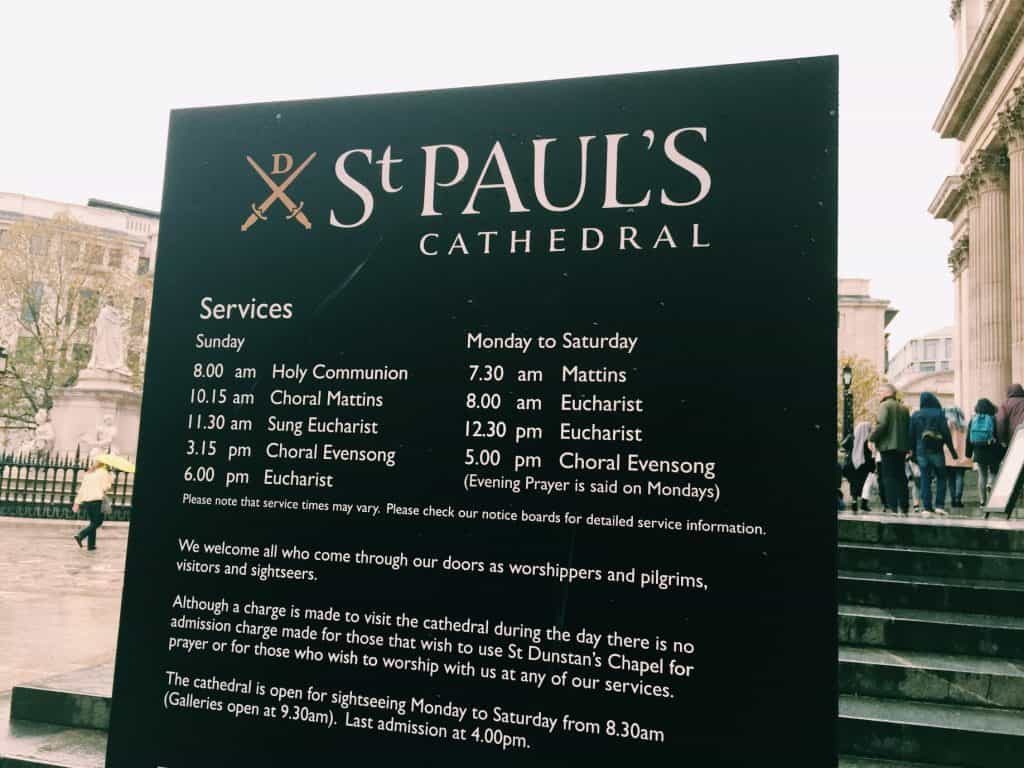 You can tour the cathedral during the day for a price, or attend services for free. More information on that here.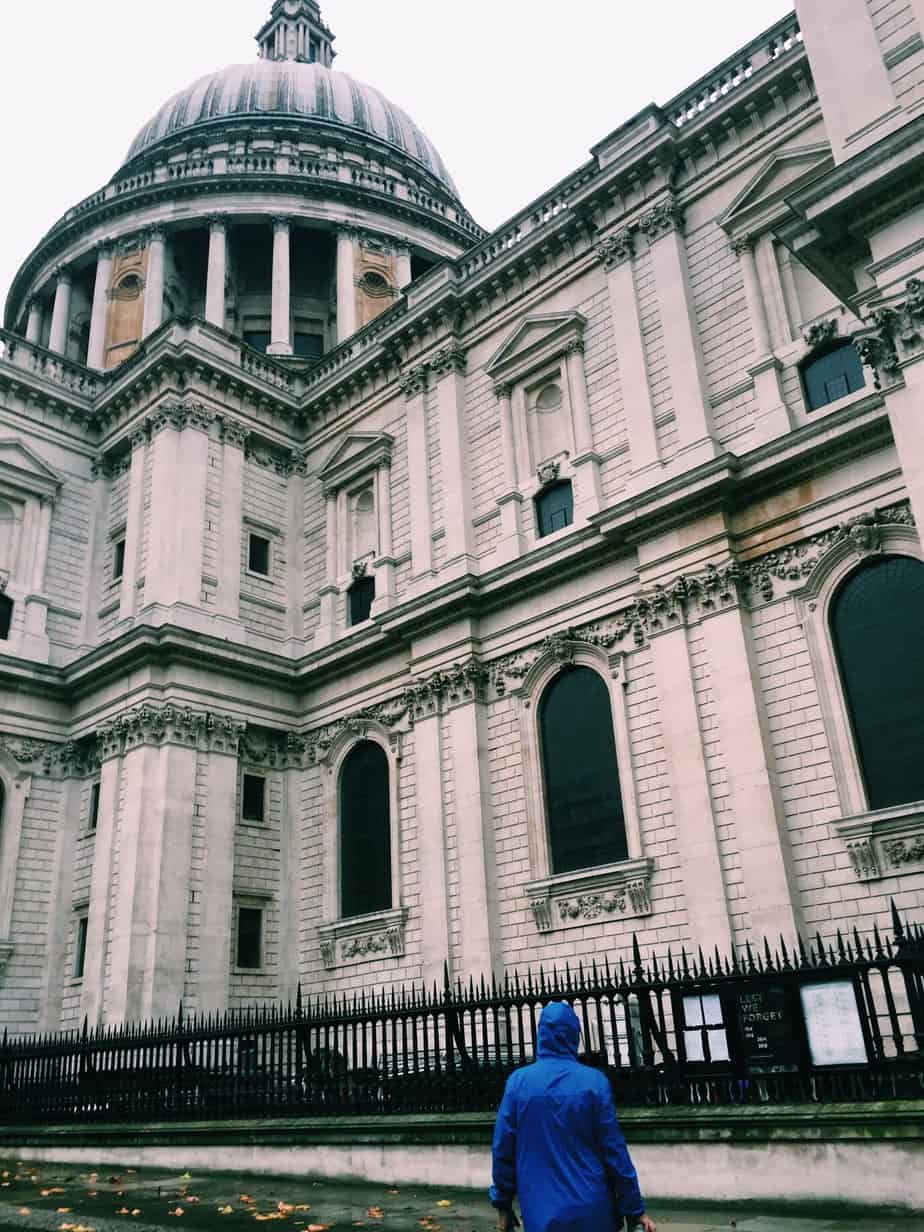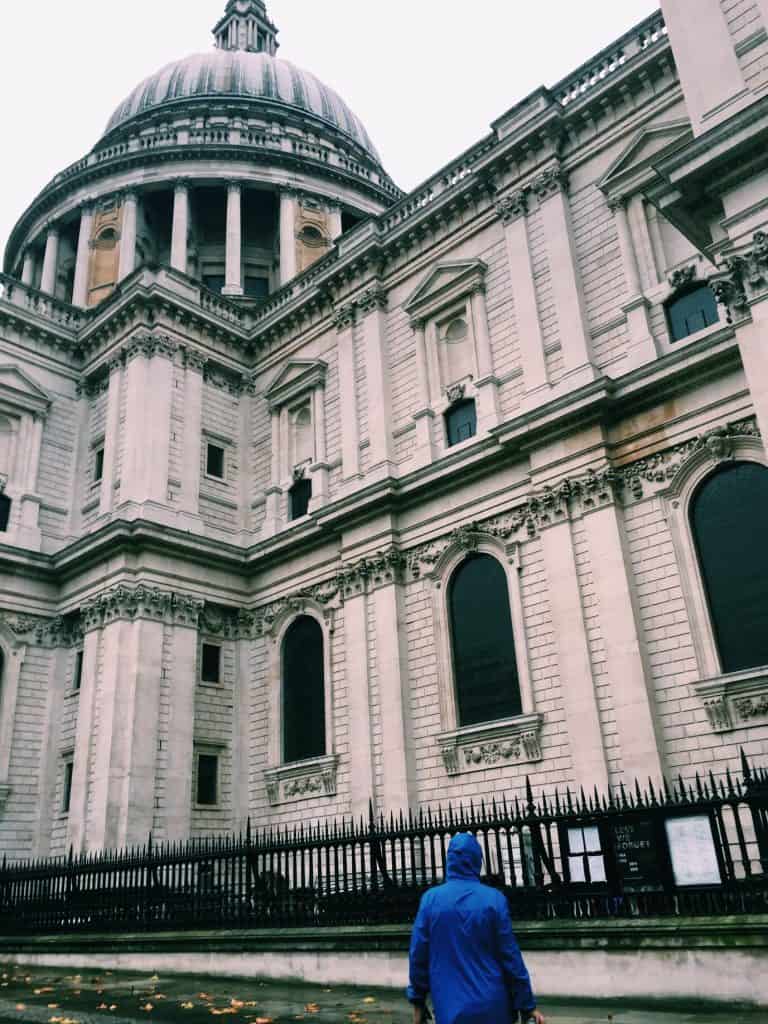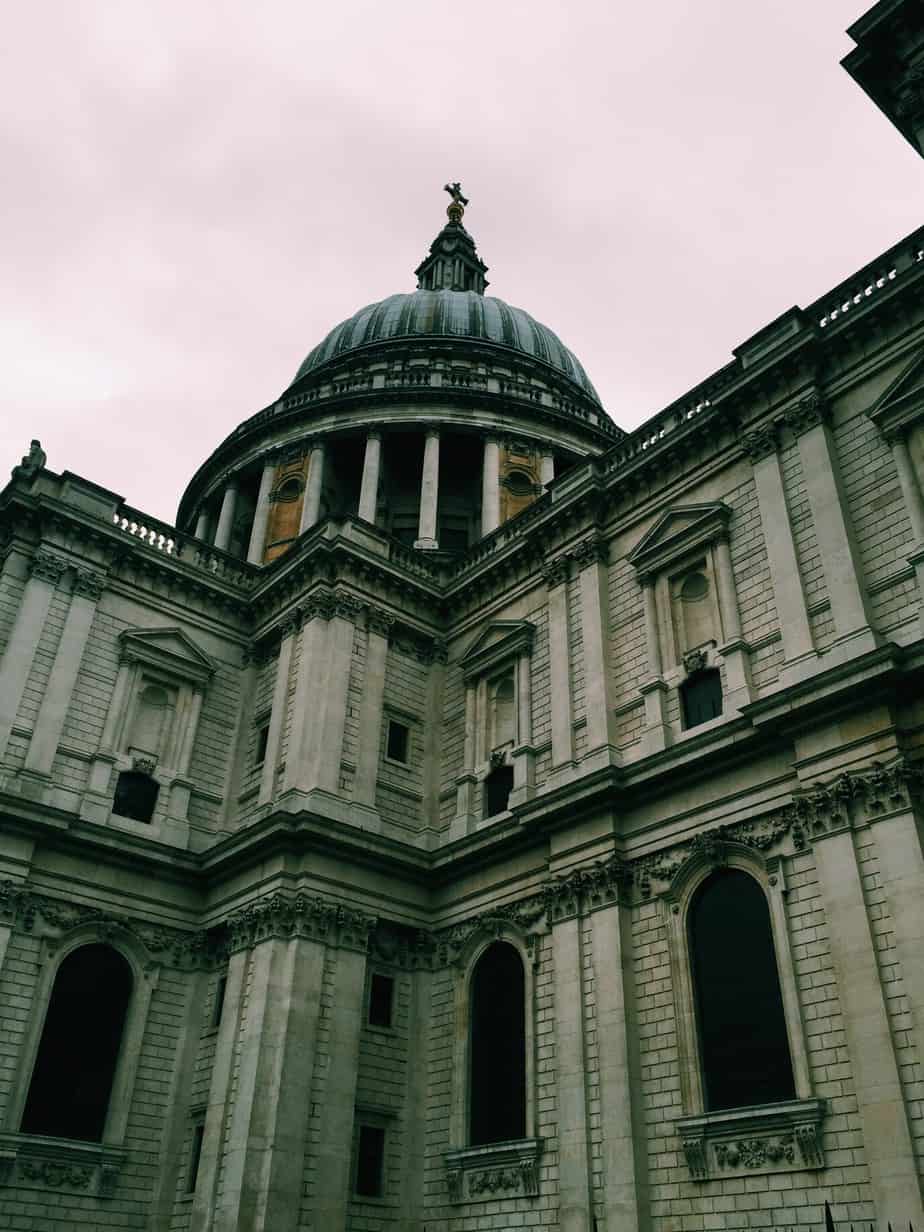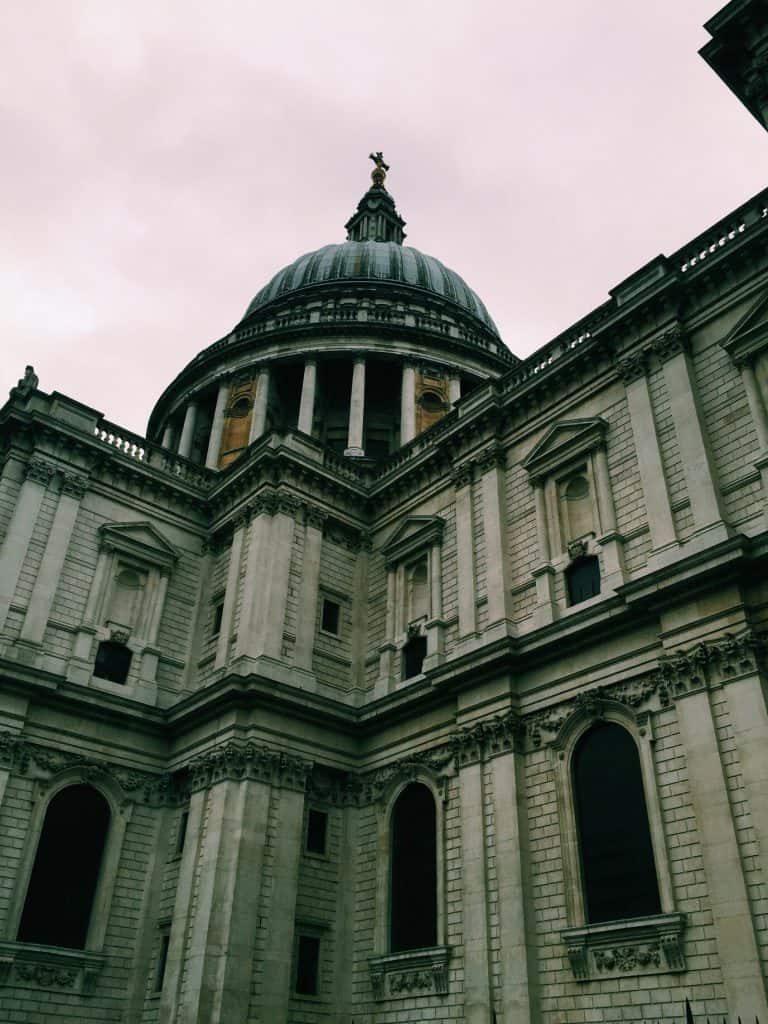 And from there we jumped on the tube at St. Paul's station…also easy to remember!
So there you have it, the perfectly designed London Southwark walk. Although we designed it on accident by some slightly informed ambling. At 2.9 miles and 1 hour walking (without stops) it was our ideal way to spend a Saturday morning. Now, thanks to google maps magic, you can too!
Sarah xx
**This post is now available as an app! Download it through GPS My City here for free, with the option to upgrade it with GPS!**
Pin it: