My Greatest Adventure: Studying Abroad for a Year in England
Pretty much everyone at my tiny liberal arts college studied abroad their junior year. Like most things in my life, I was very indecisive until the last moment. Did I want to live on a boat for three months or go bungee jumping in New Zealand or study in an Ashram in India? Most study abroad programs from American universities are 3-4 months, the length of a semester. But after some persuading from friends and professors, I took the leap and applied for a year-long study abroad program joint with Kenyon's English department and Exeter University, in southwest England.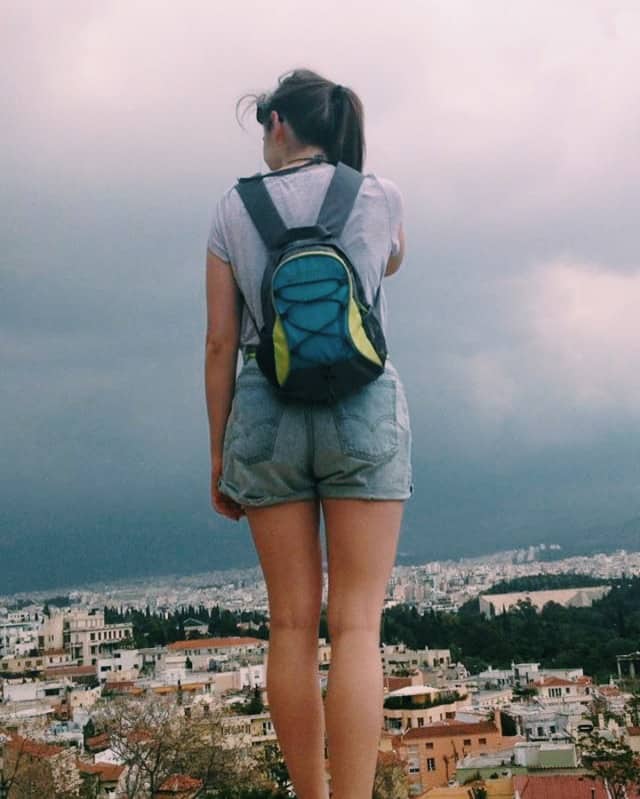 This year was formative to say the least. Not just because I lived and studied in a foreign country.
I made the most beautiful, silly friends with my fellow English majors that adventured across the pond with me. We stood in the rain at The Globe theater for hours, listening the Shakespeare. We read poetry over graves in Scotland and read Charles Dickens on overnight trains. We drank Strongbow and giggled all night in damp hostels with leaky roofs. We gobbled clotted cream and slept through Ryanair flights and fought and made up.
I learned to be by myself. I learned to read a map. I fell in love, again and again, with hills and trains and people. And it was just the beginning of a lifelong love for seeing the world from a new perspective!
I can't really sum up the year long adventure in words, so here are some photos of precious moments along the way…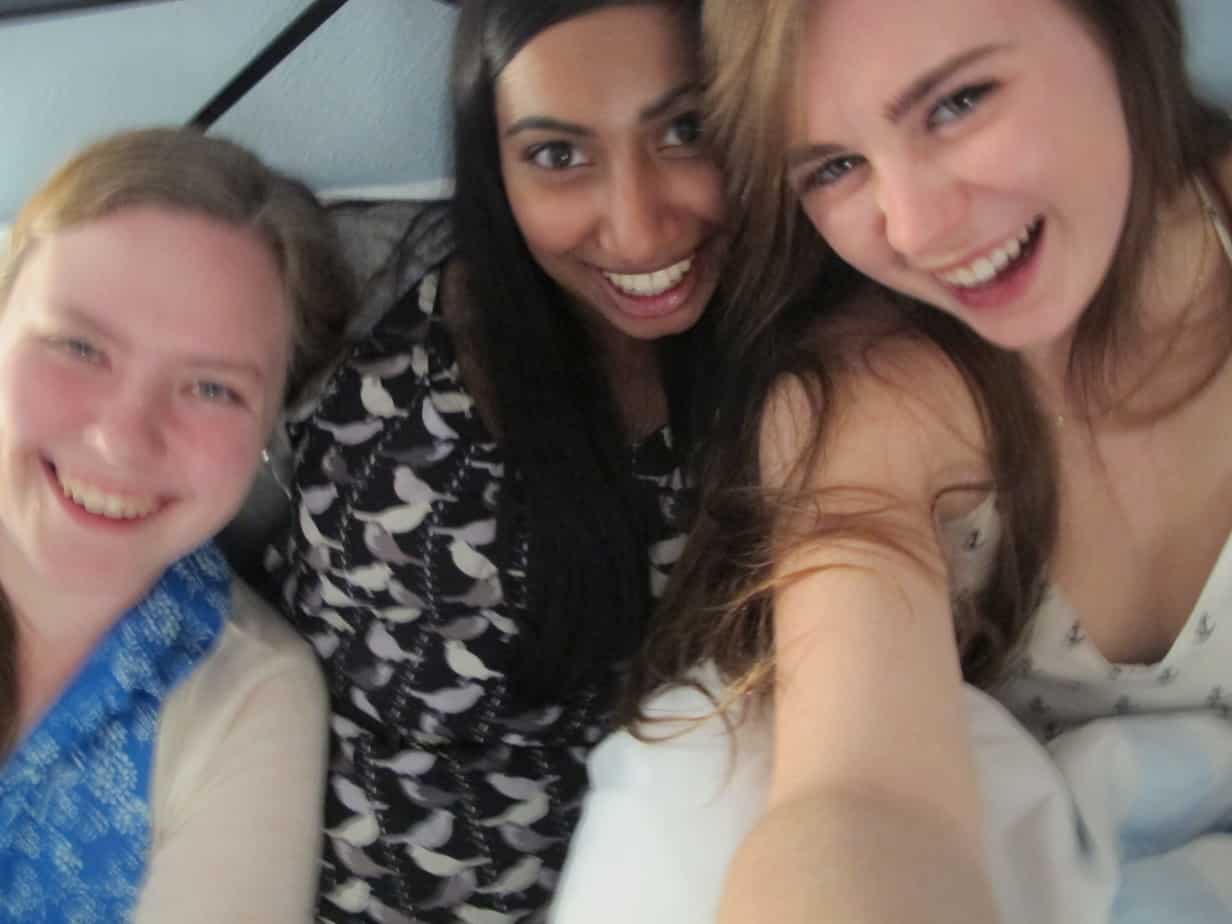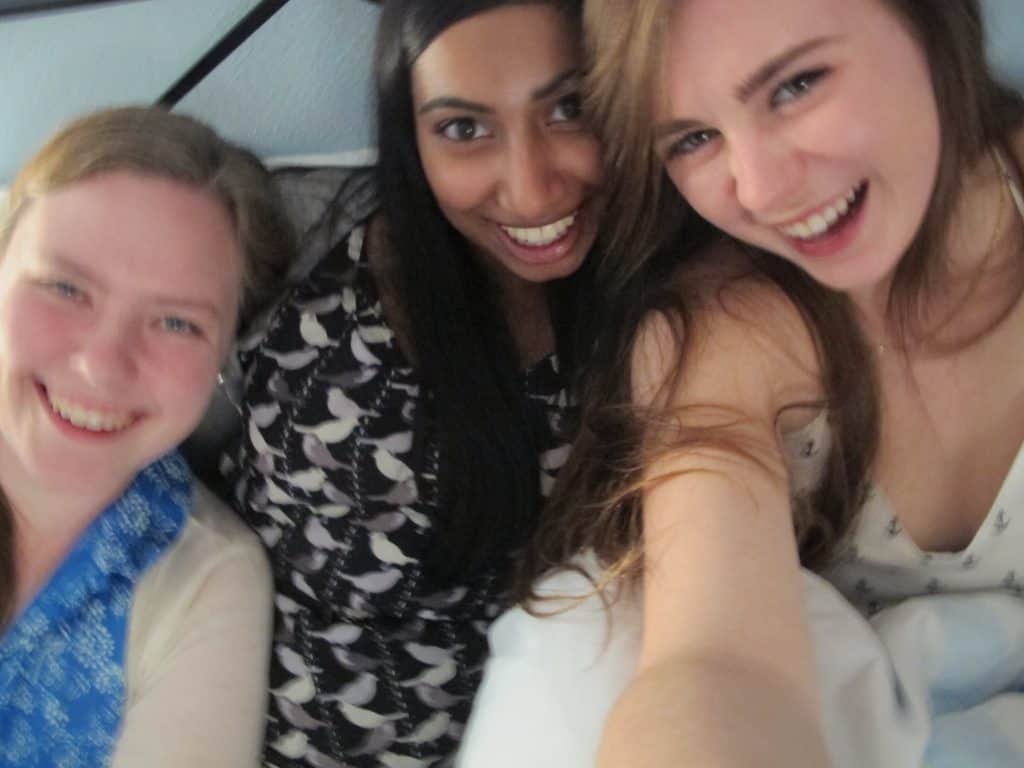 Giggles in our farmhouse bed in Tuscany.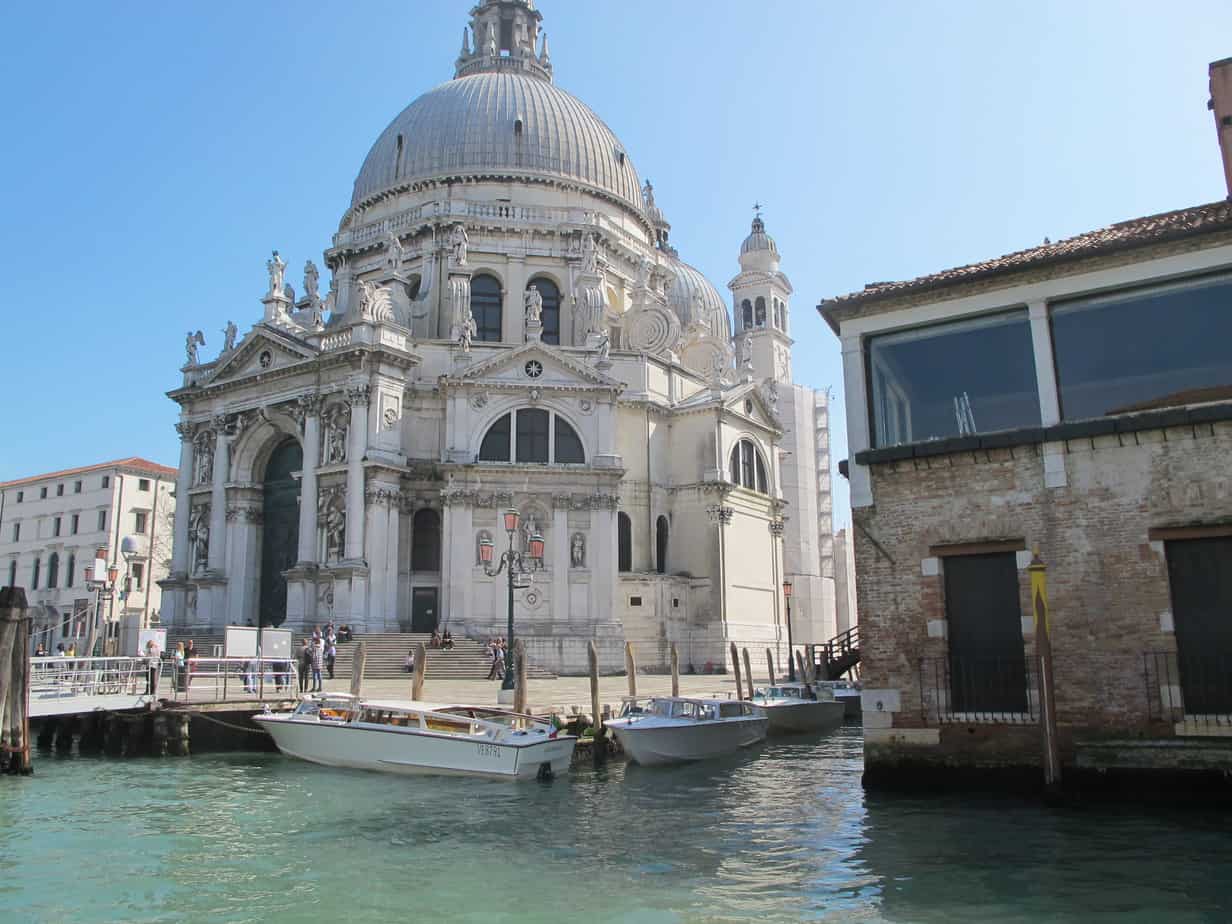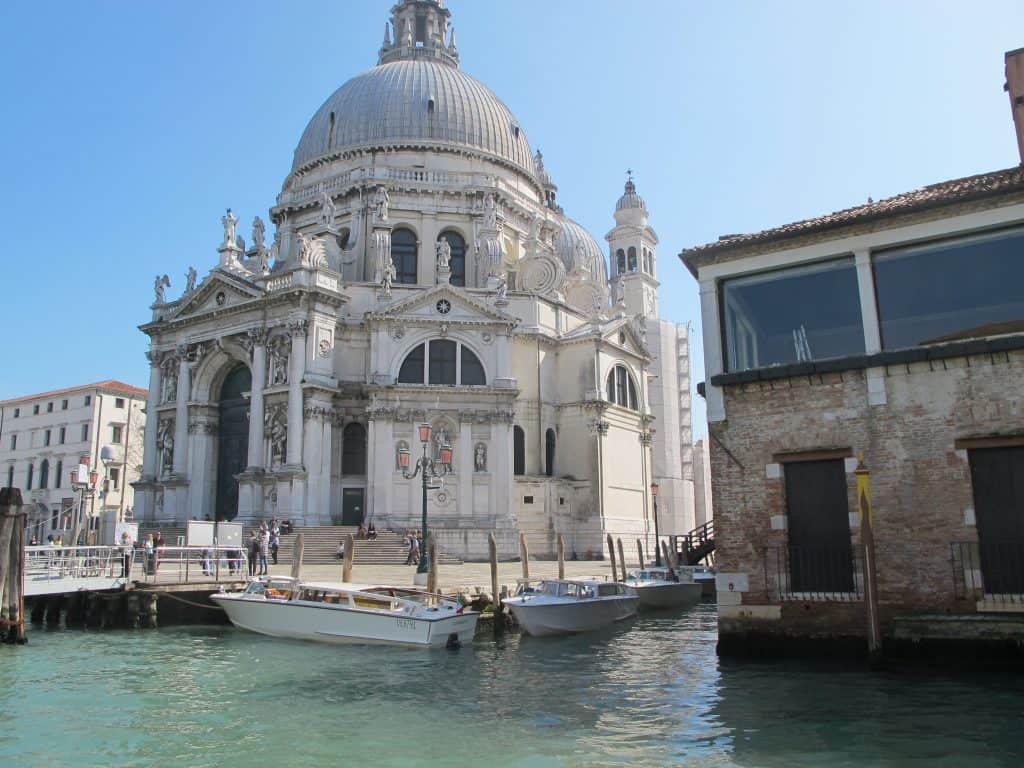 A gondola ride in Venice.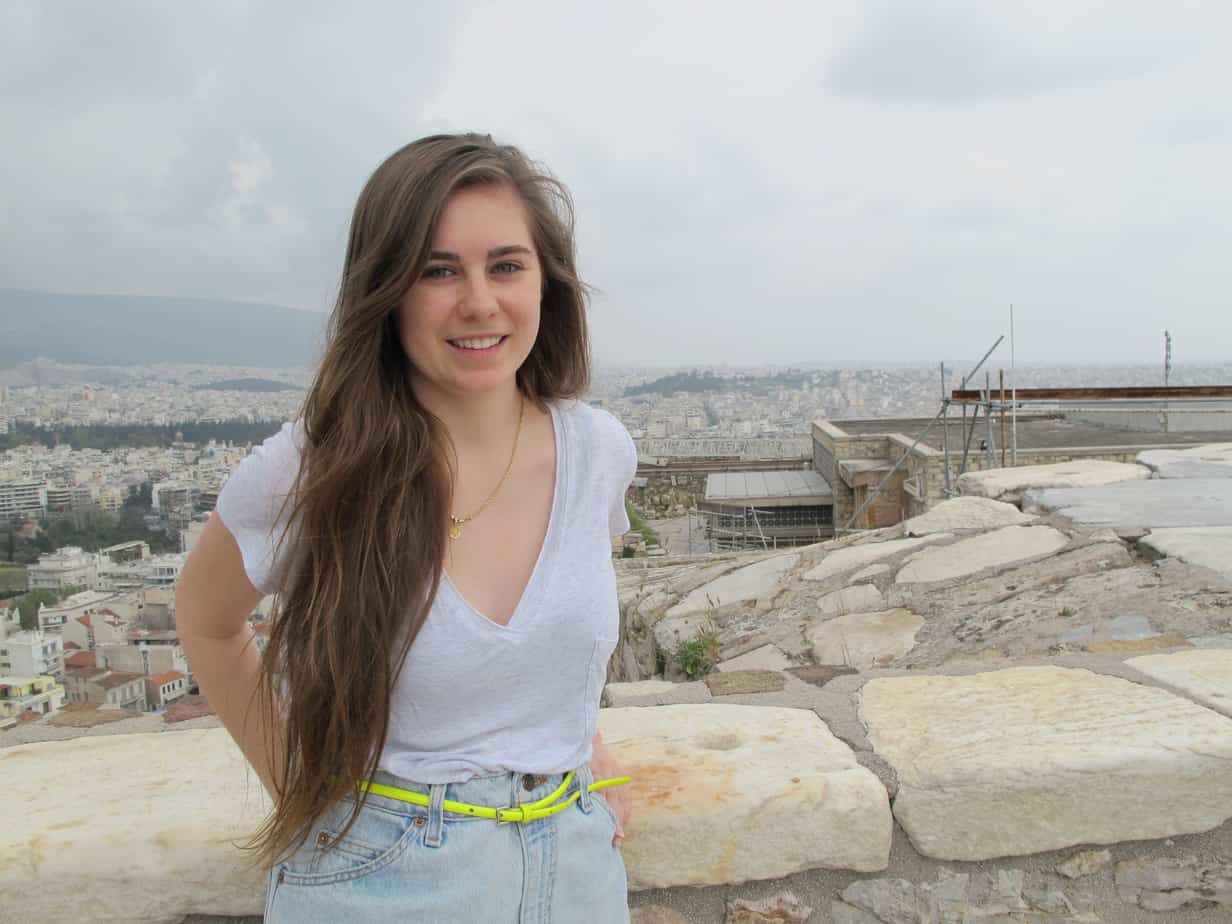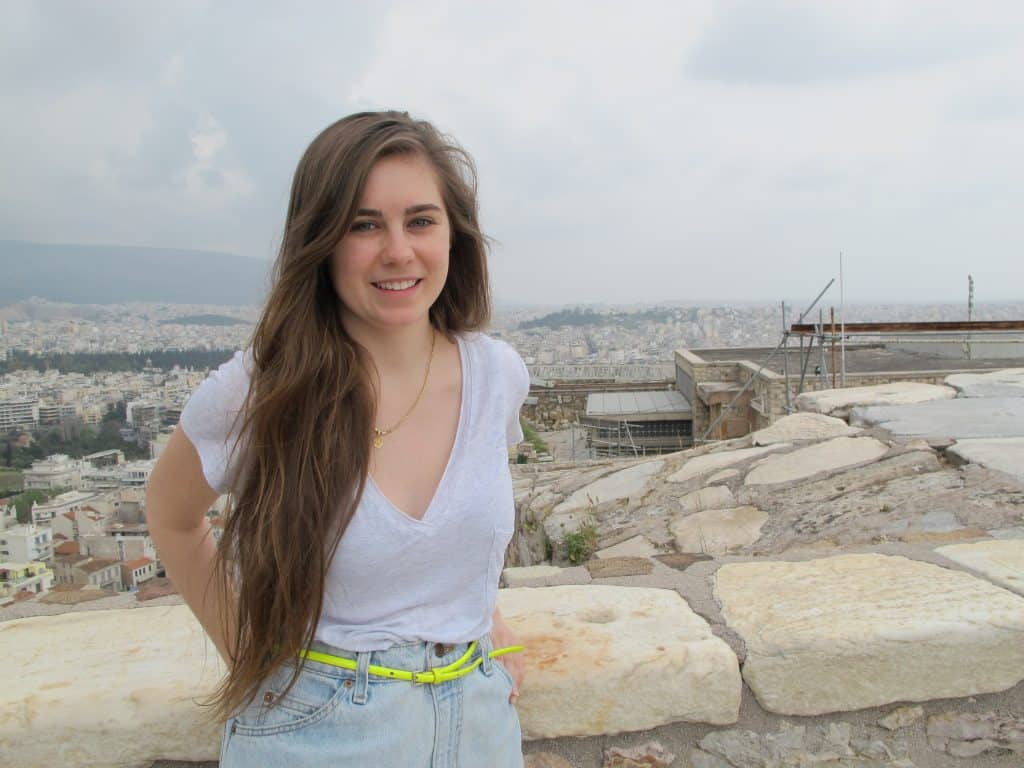 Watching the views from the Acropolis in Athens.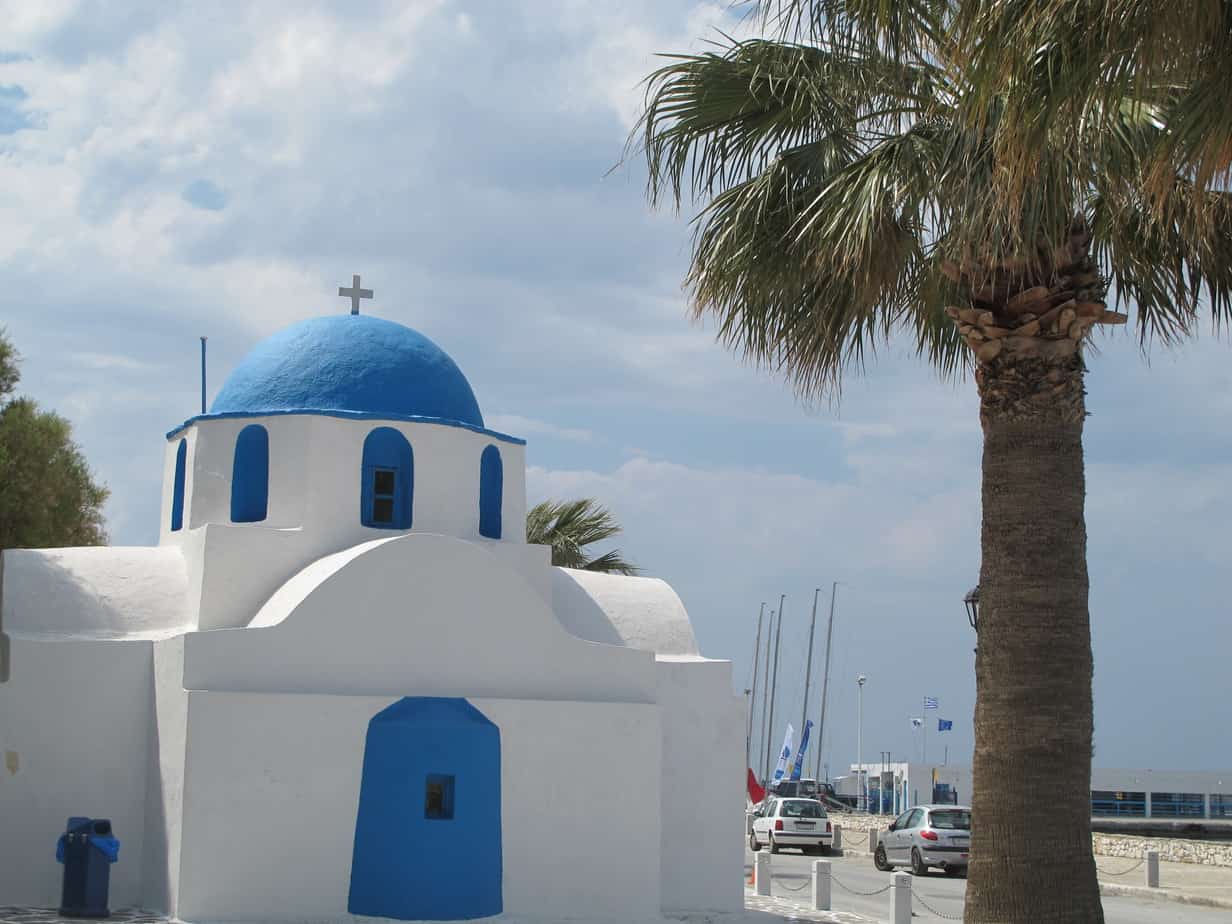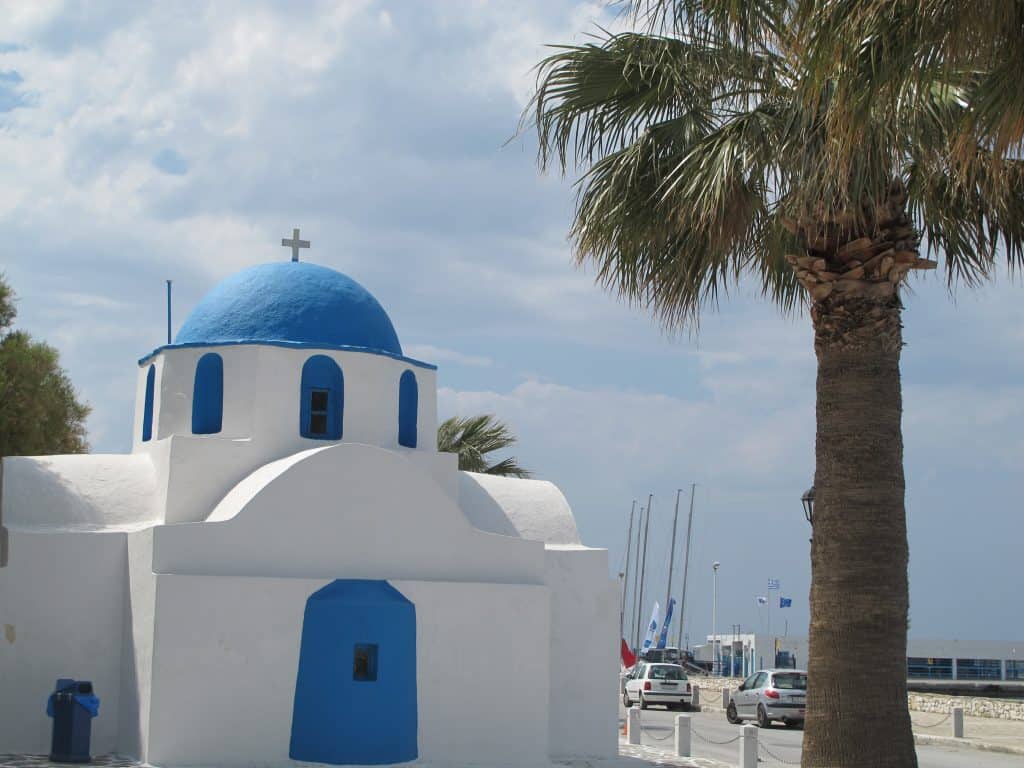 Wandering around Paros, a Greek island.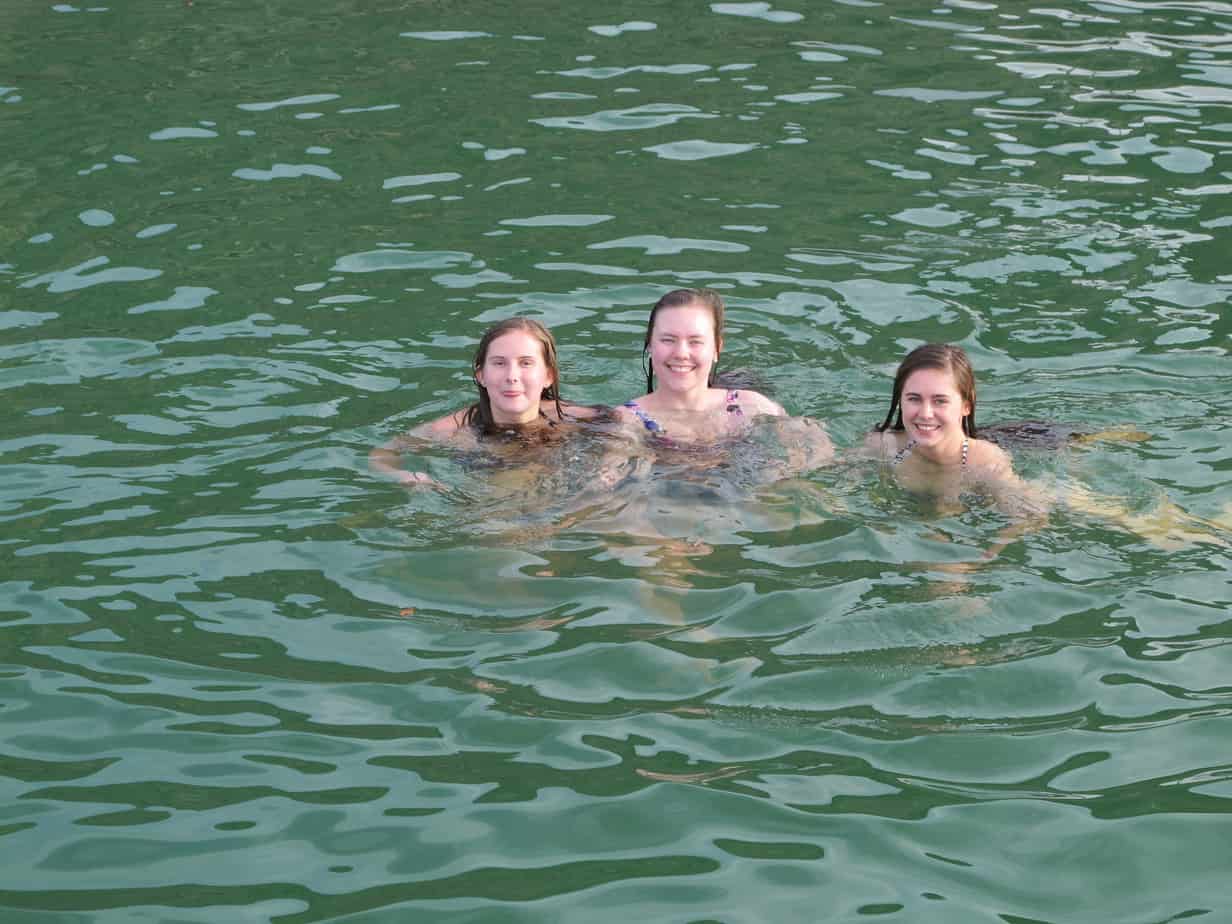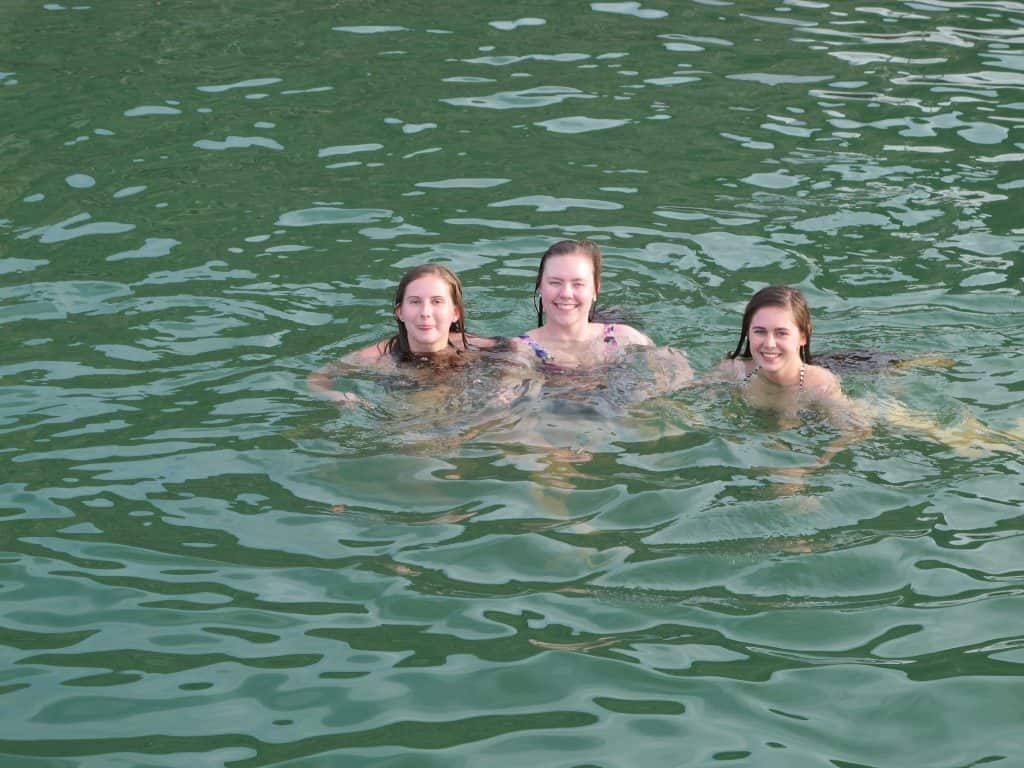 Swimming through the thermal pools in Santorini.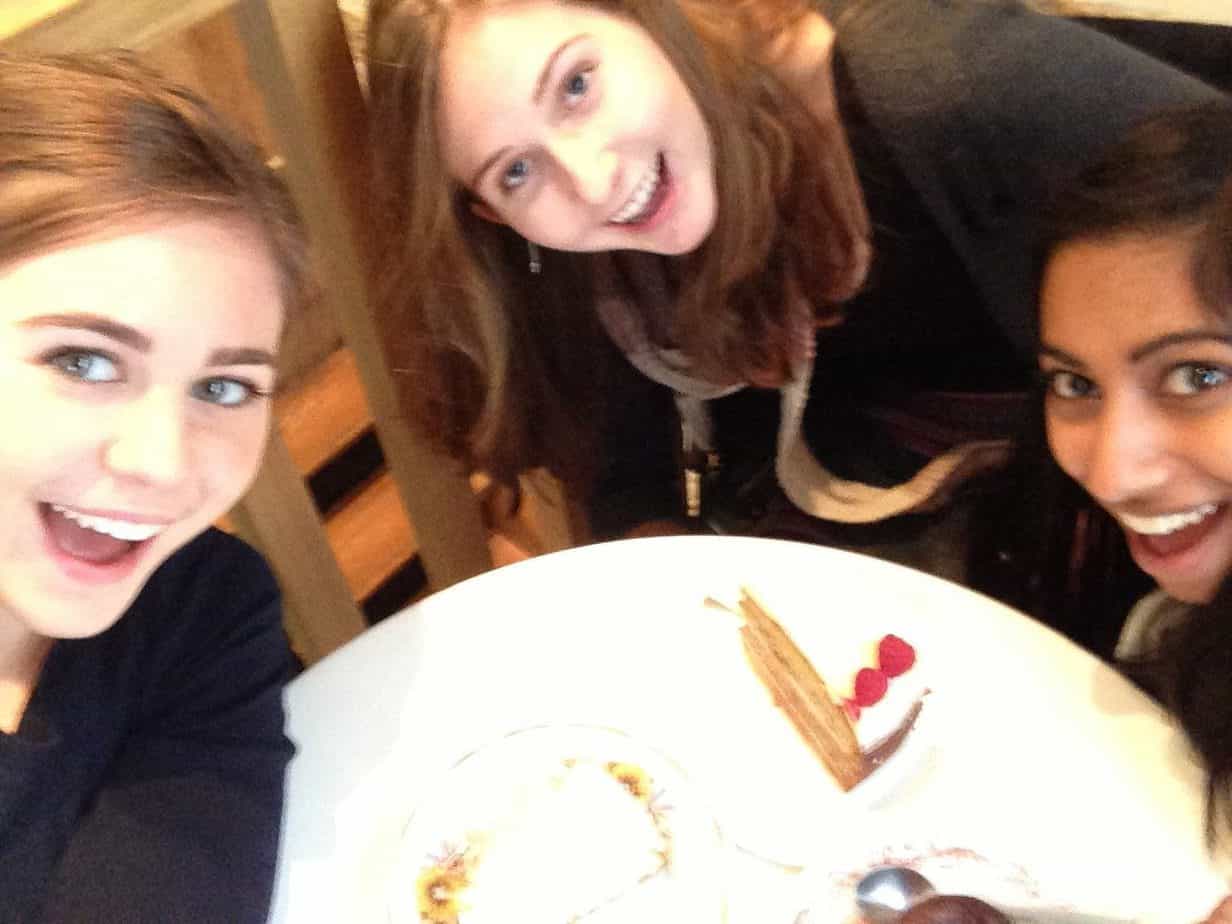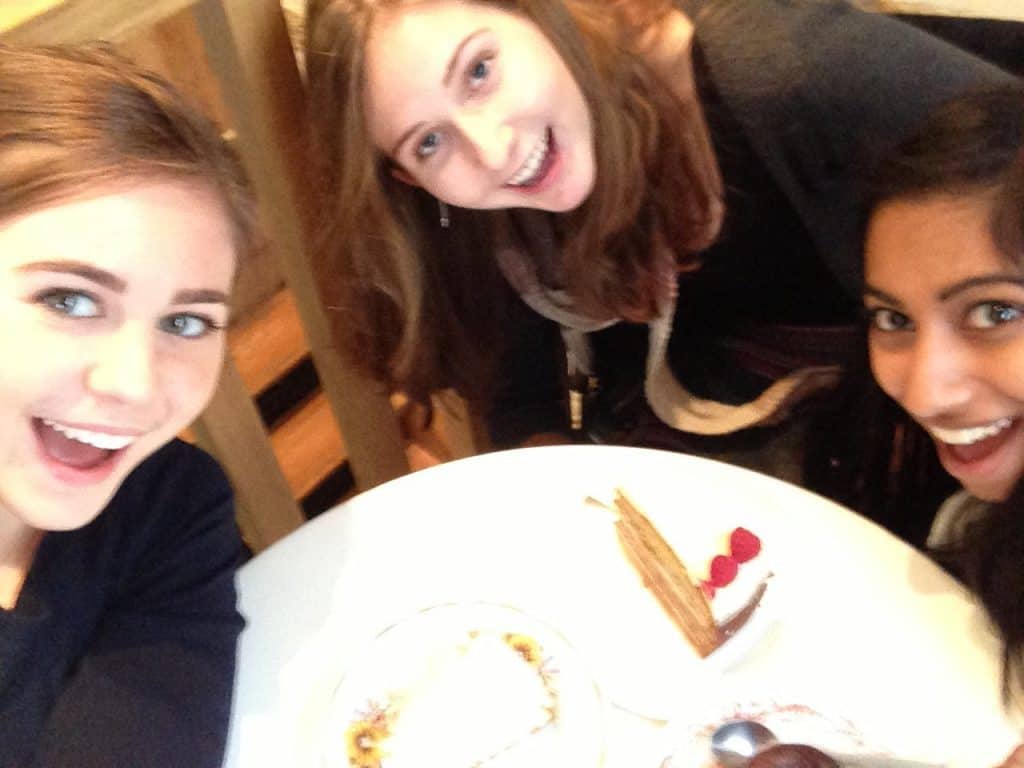 Hunting for the best gluten free pastry cafe in Paris.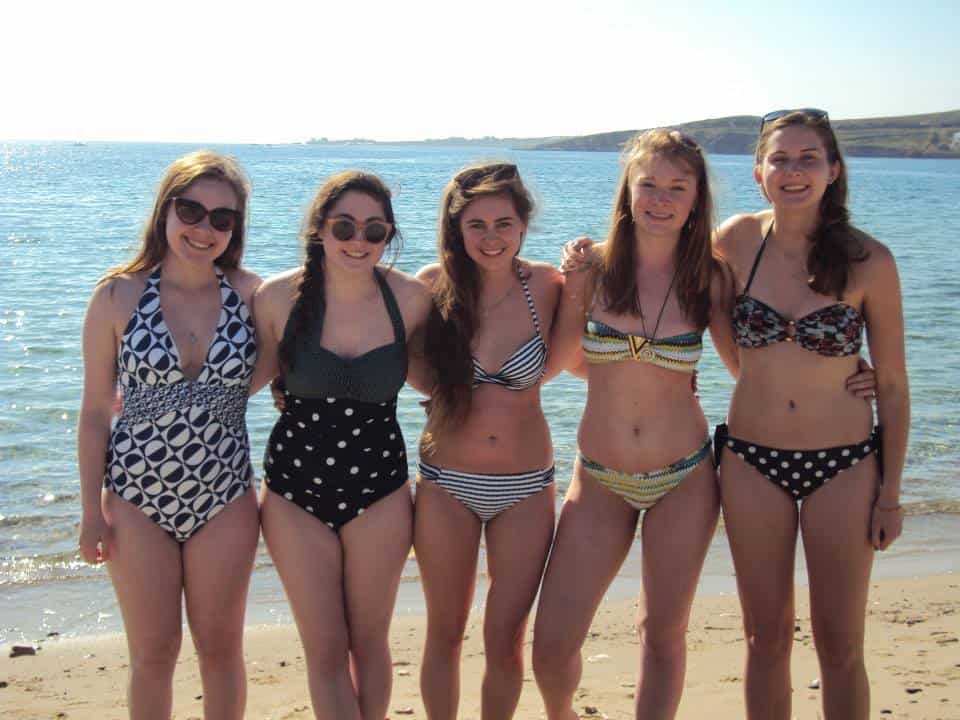 Sunbathing (and burning) in Greece.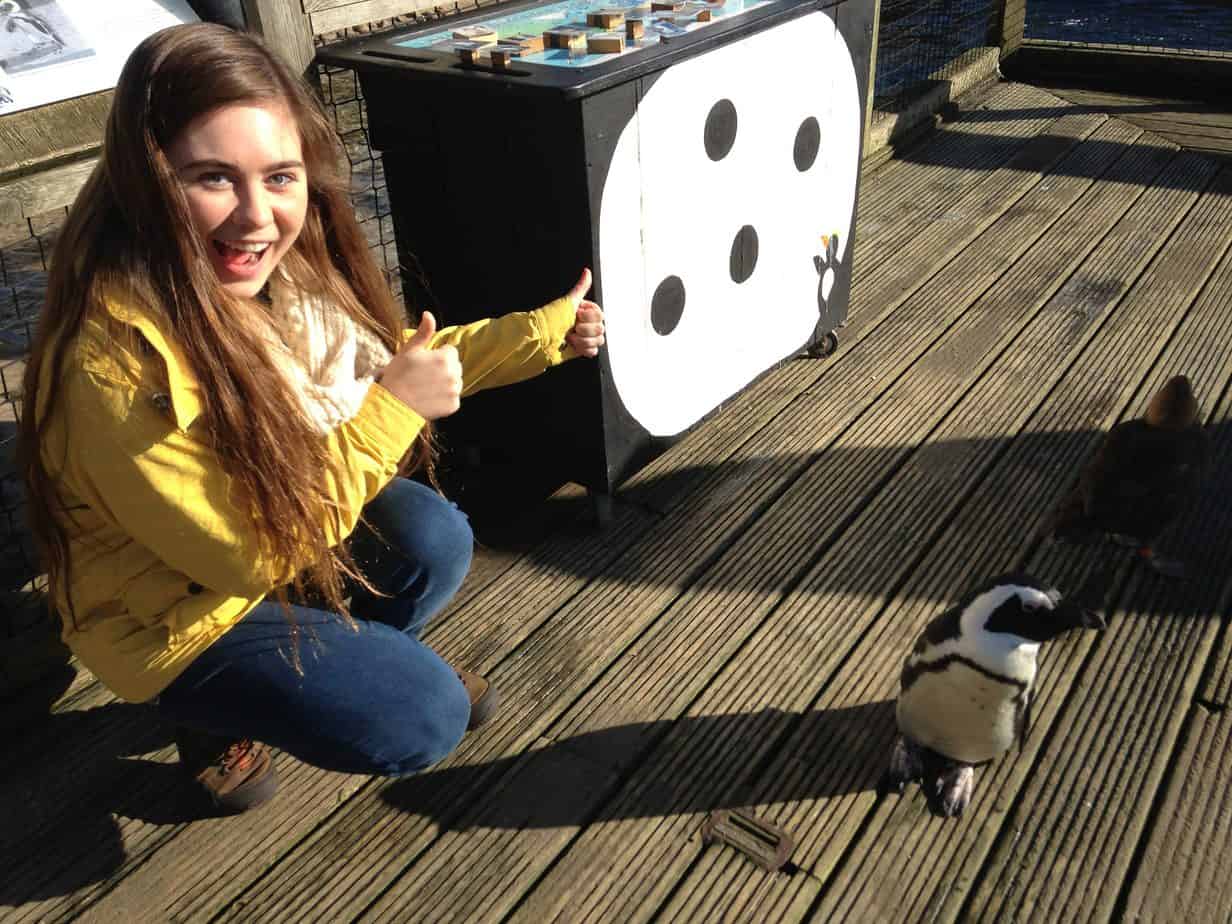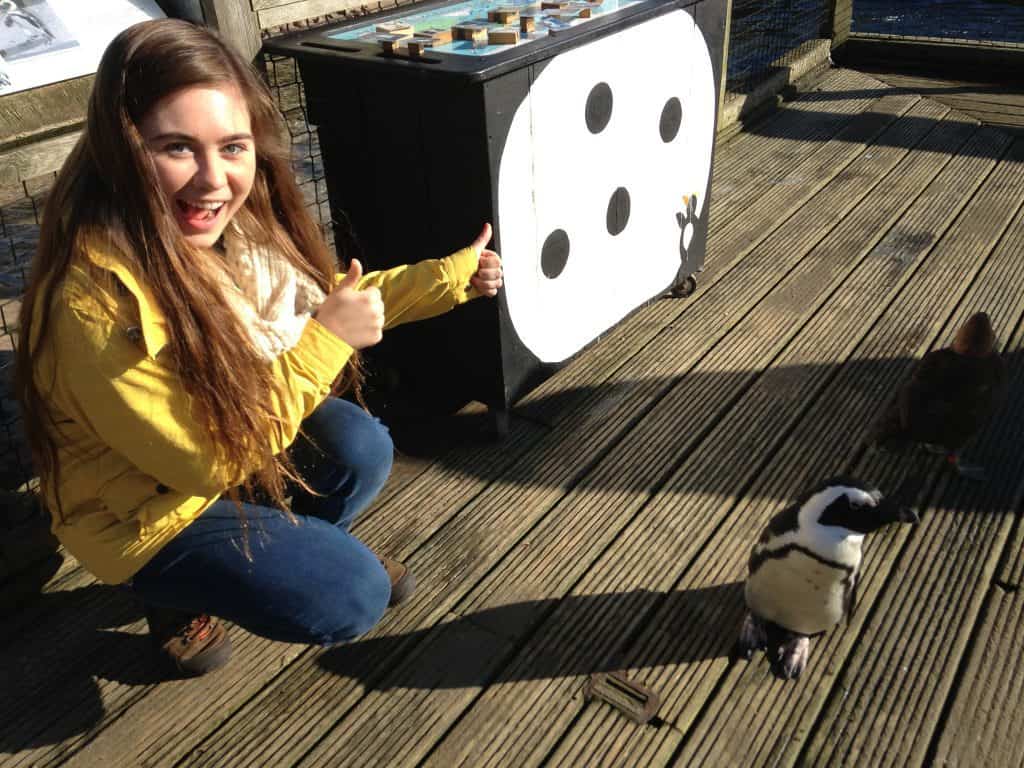 Playing with rogue Penguins in Torquay, England.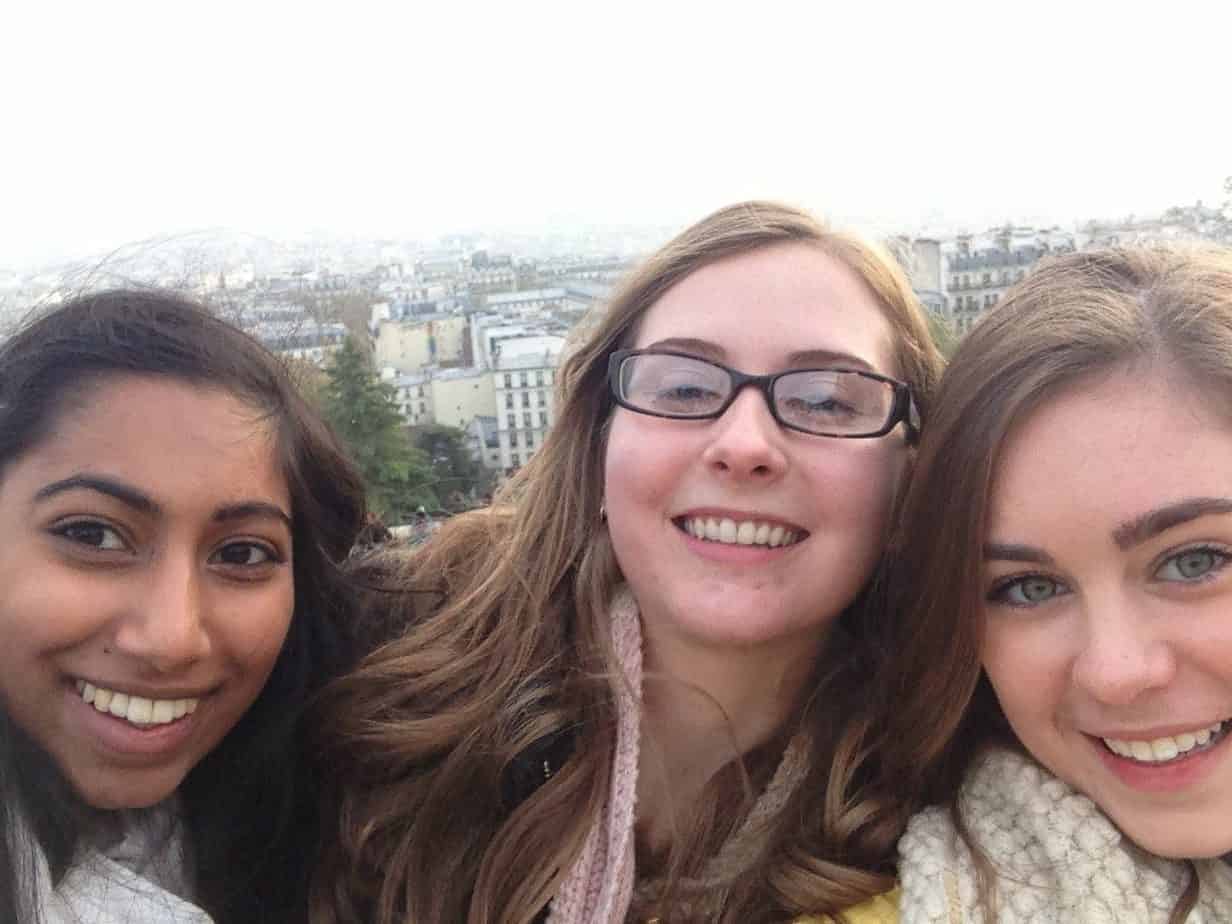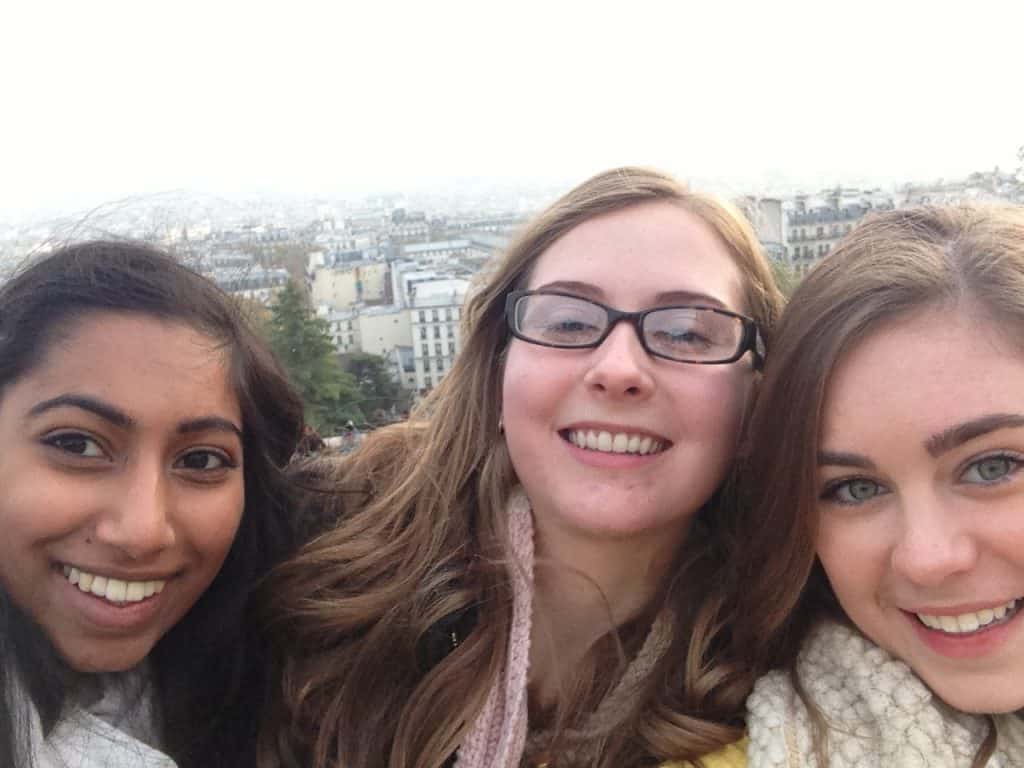 Climbing the stairs to the Sacre Coeur in Paris.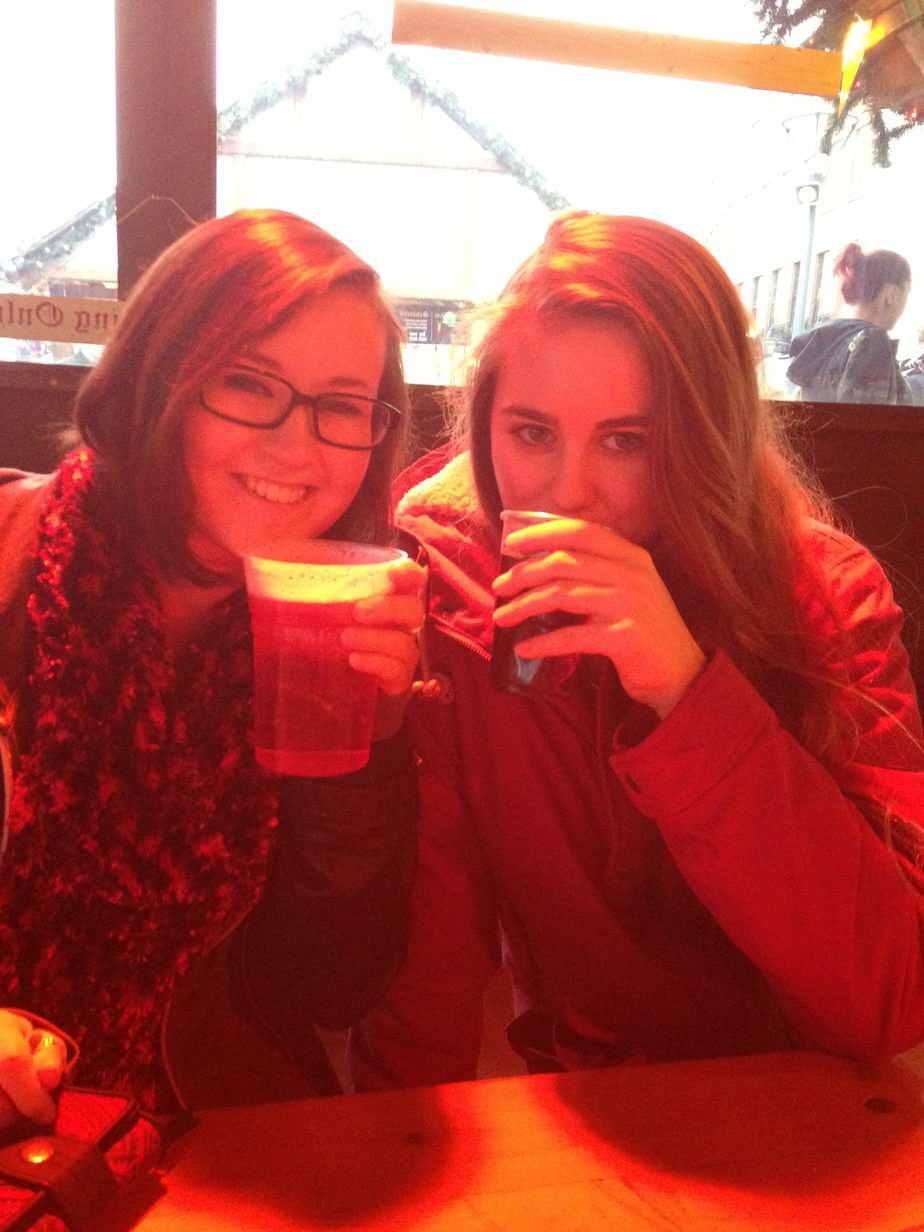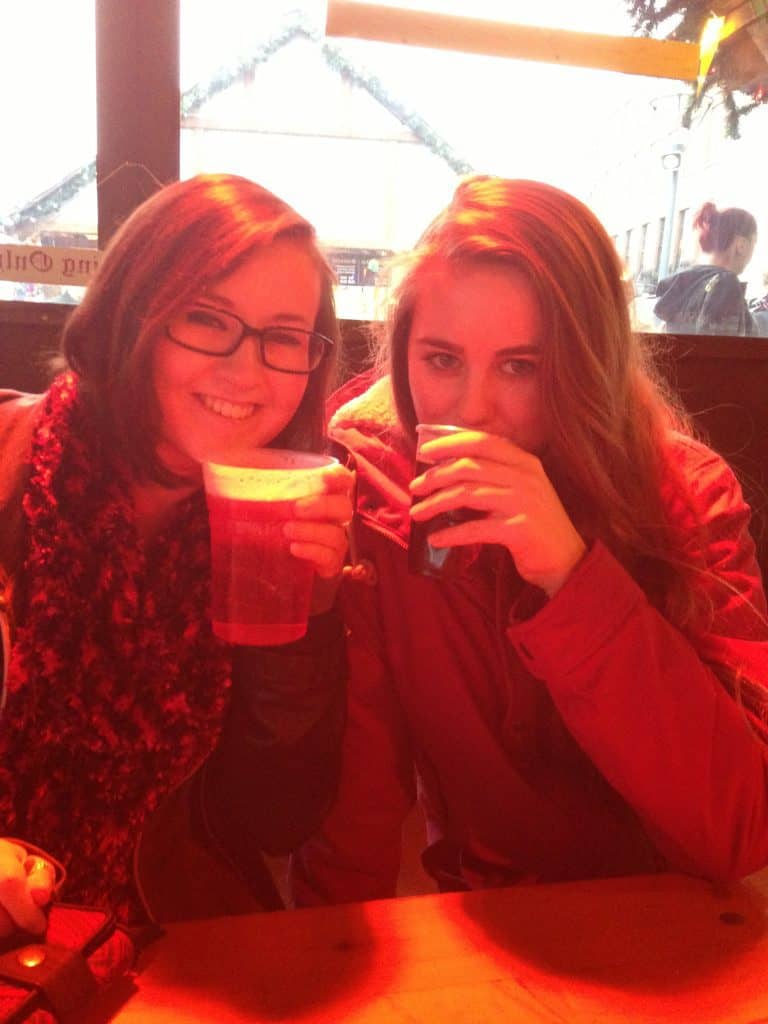 Drinks at the Exeter Christmas Market with my housemate Katie.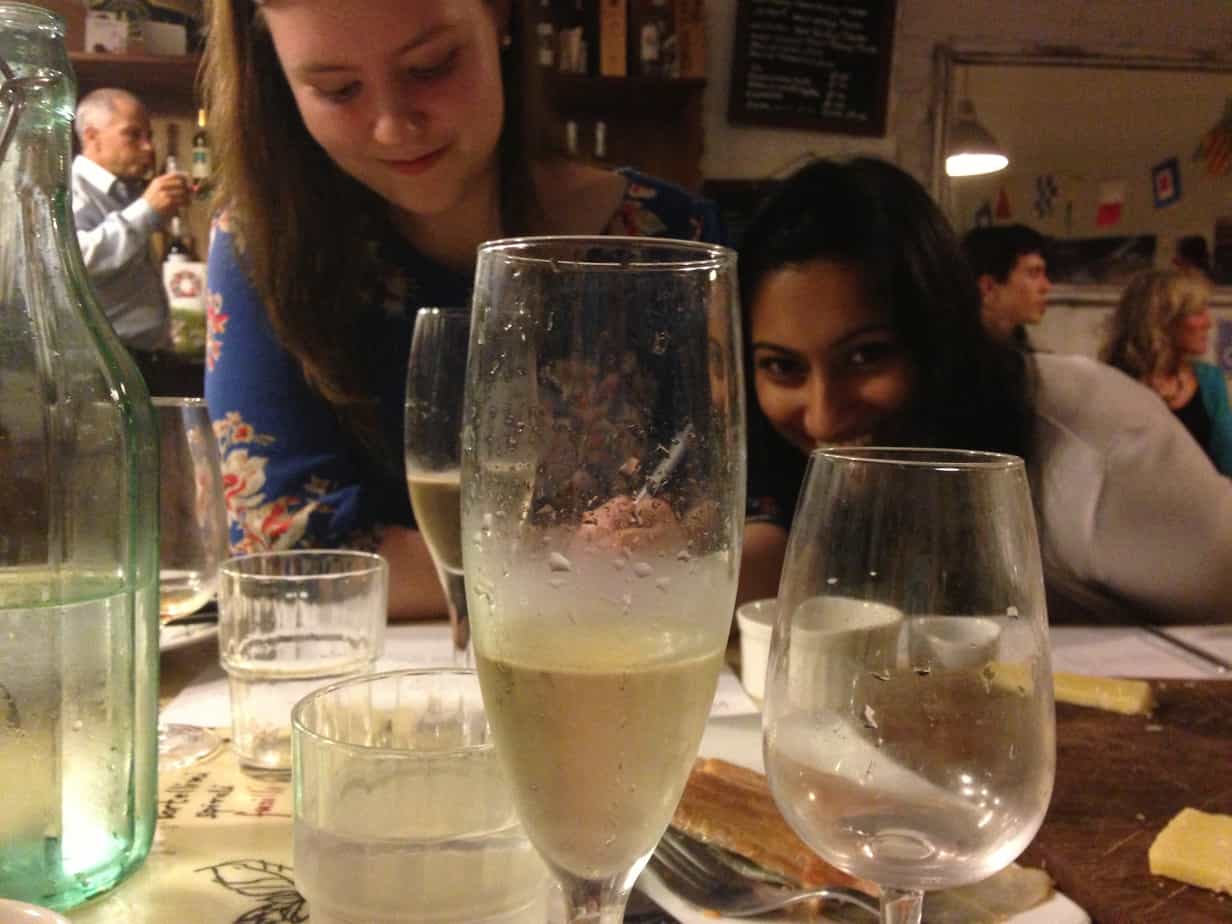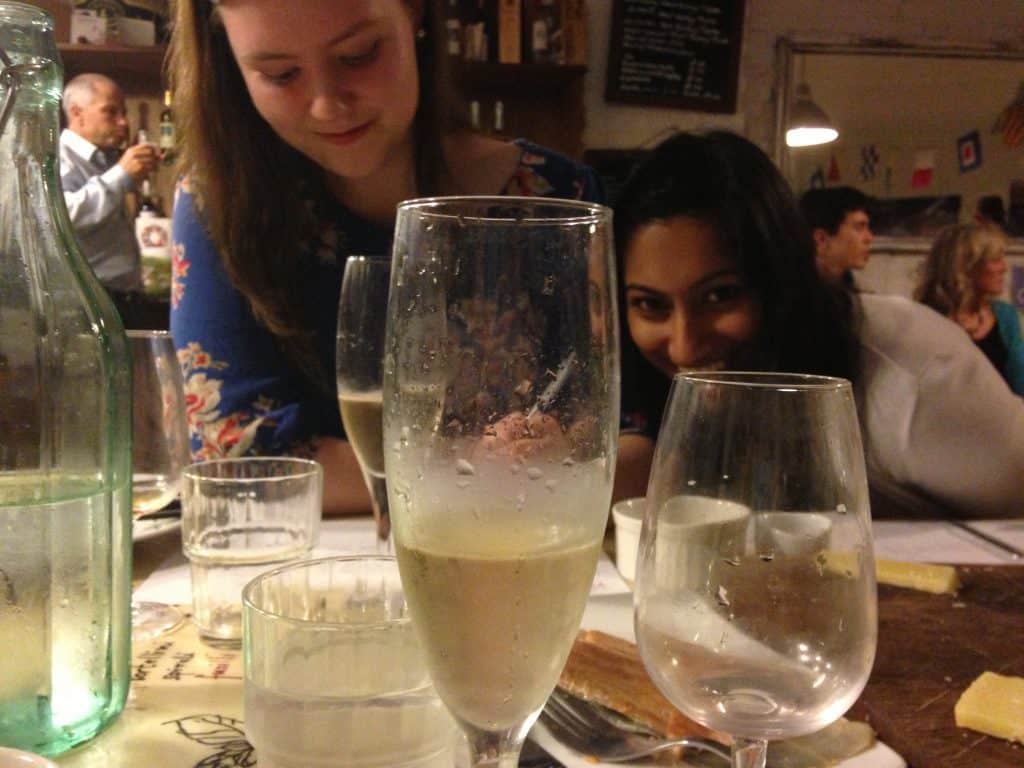 Wine tasting in Topsham, England at a winery owned by former Kenyon-Exeter students!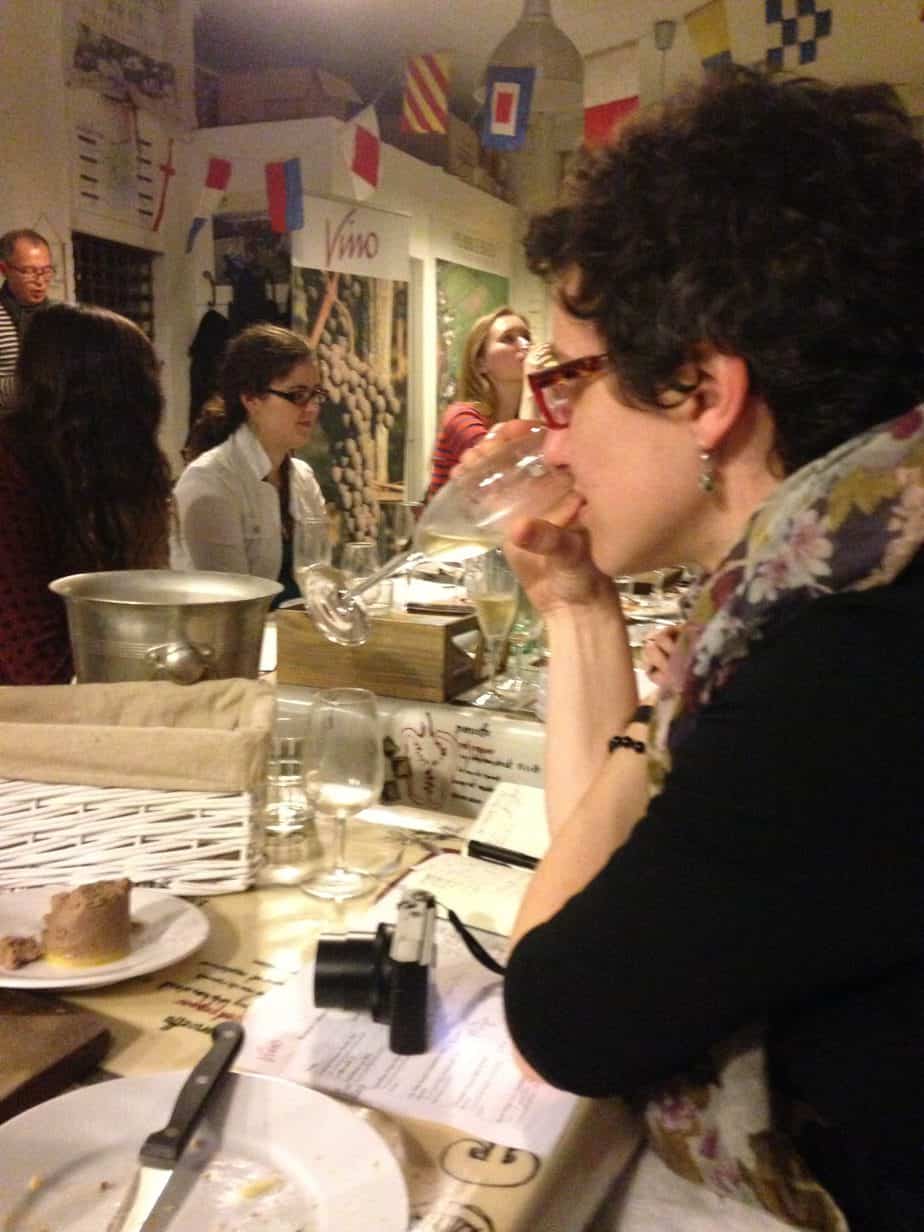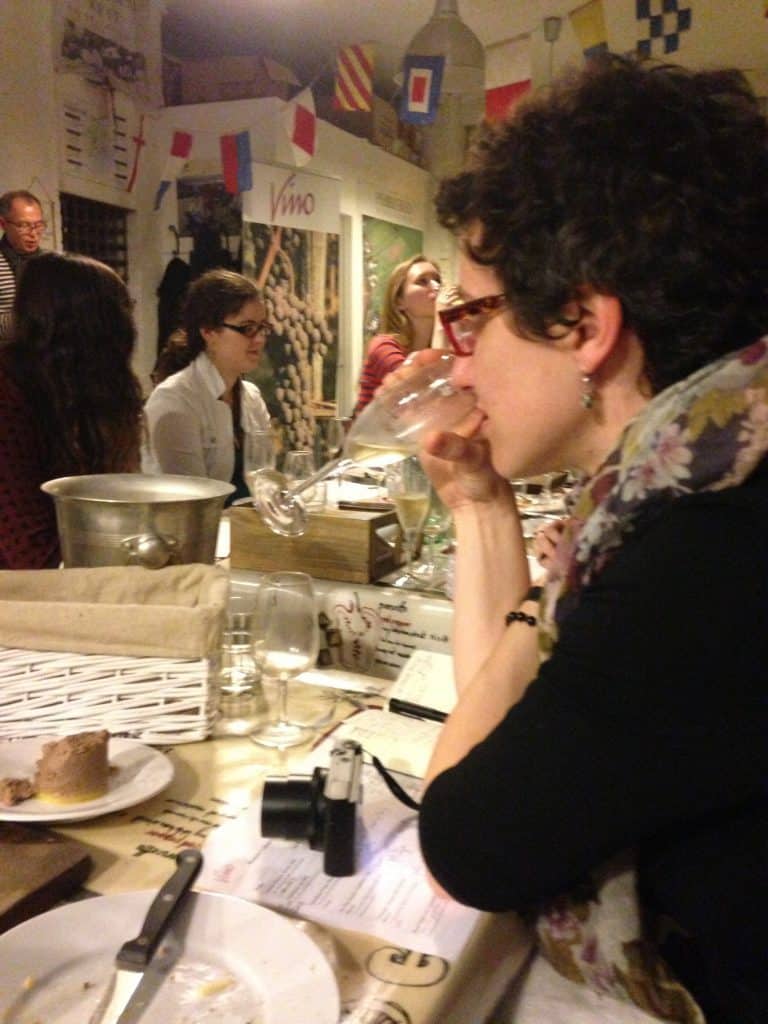 Professor Sarah Heidt teaching us how to do it!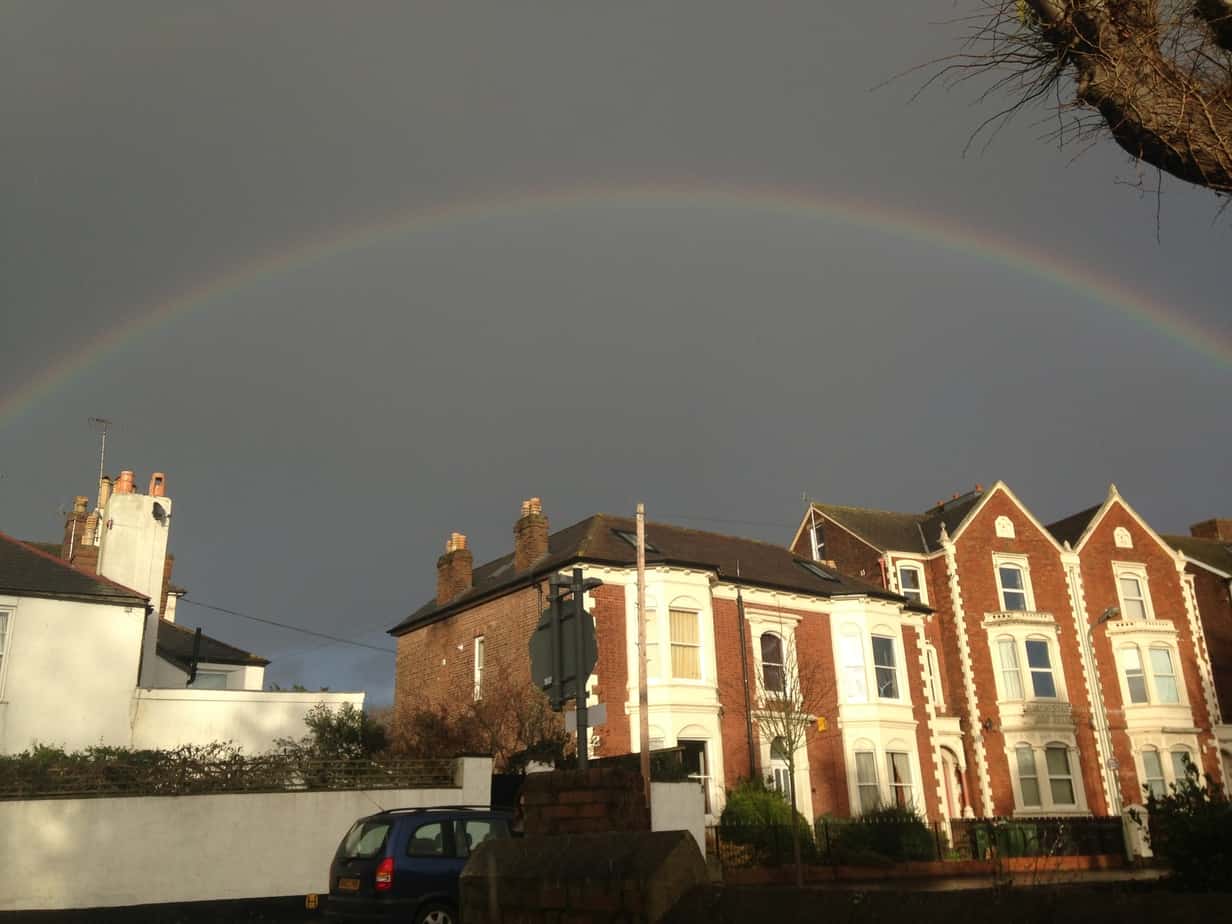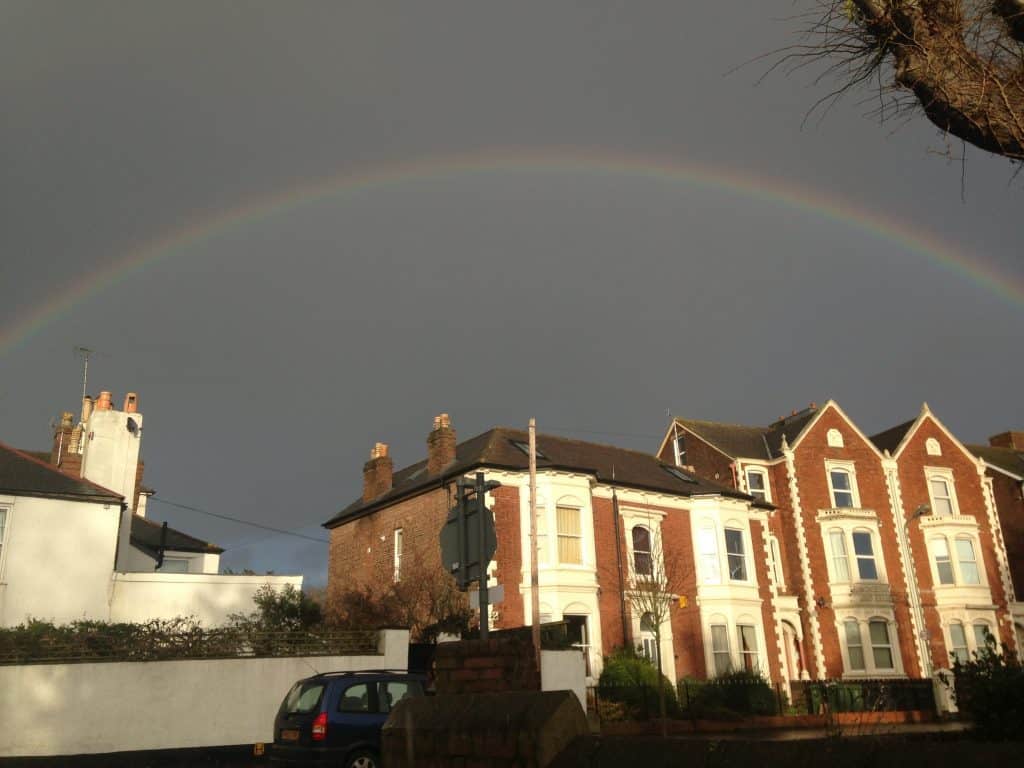 Rainbows over Exeter.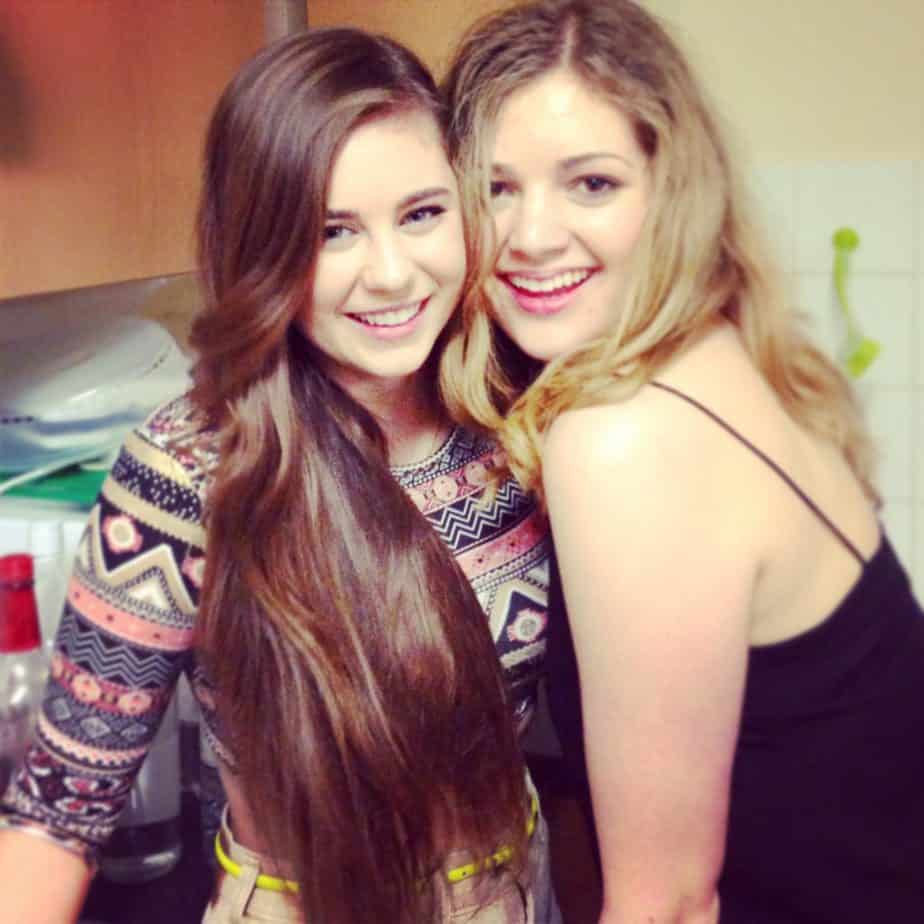 Nights out with my English housemate, Amanda.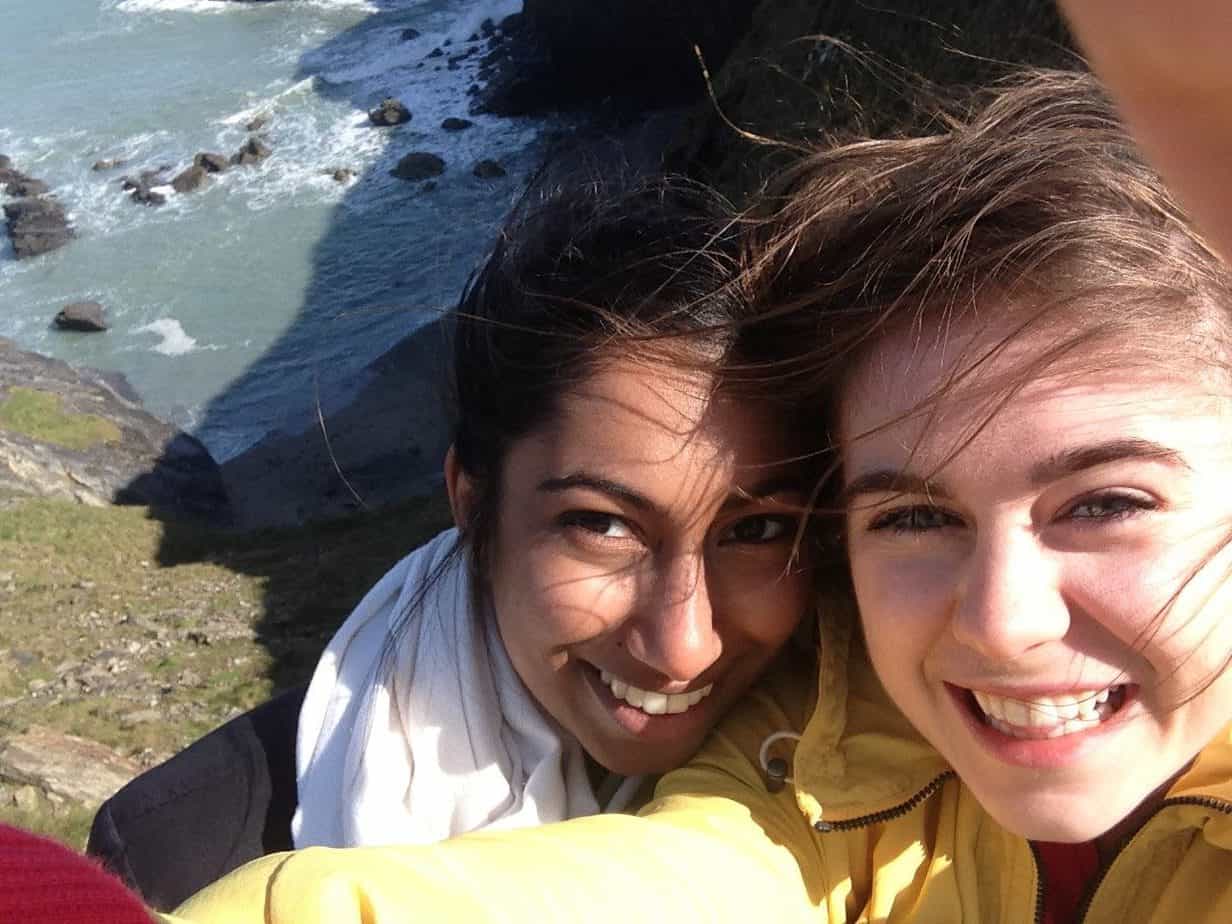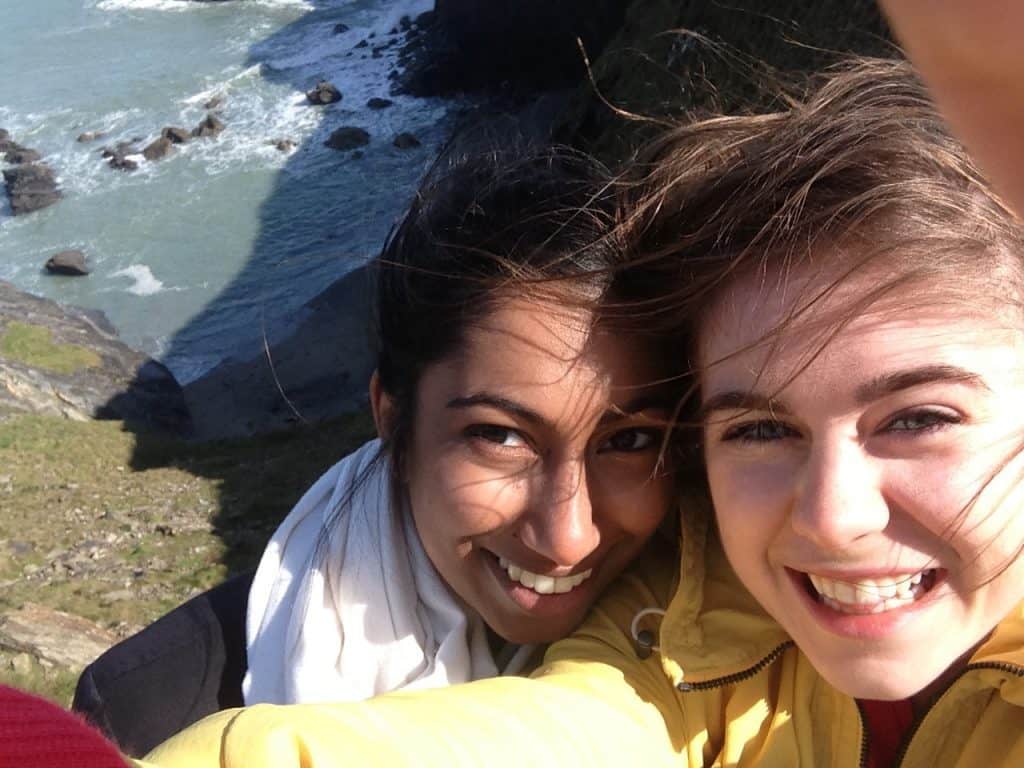 Windy hikes in Land's End, Cornwall.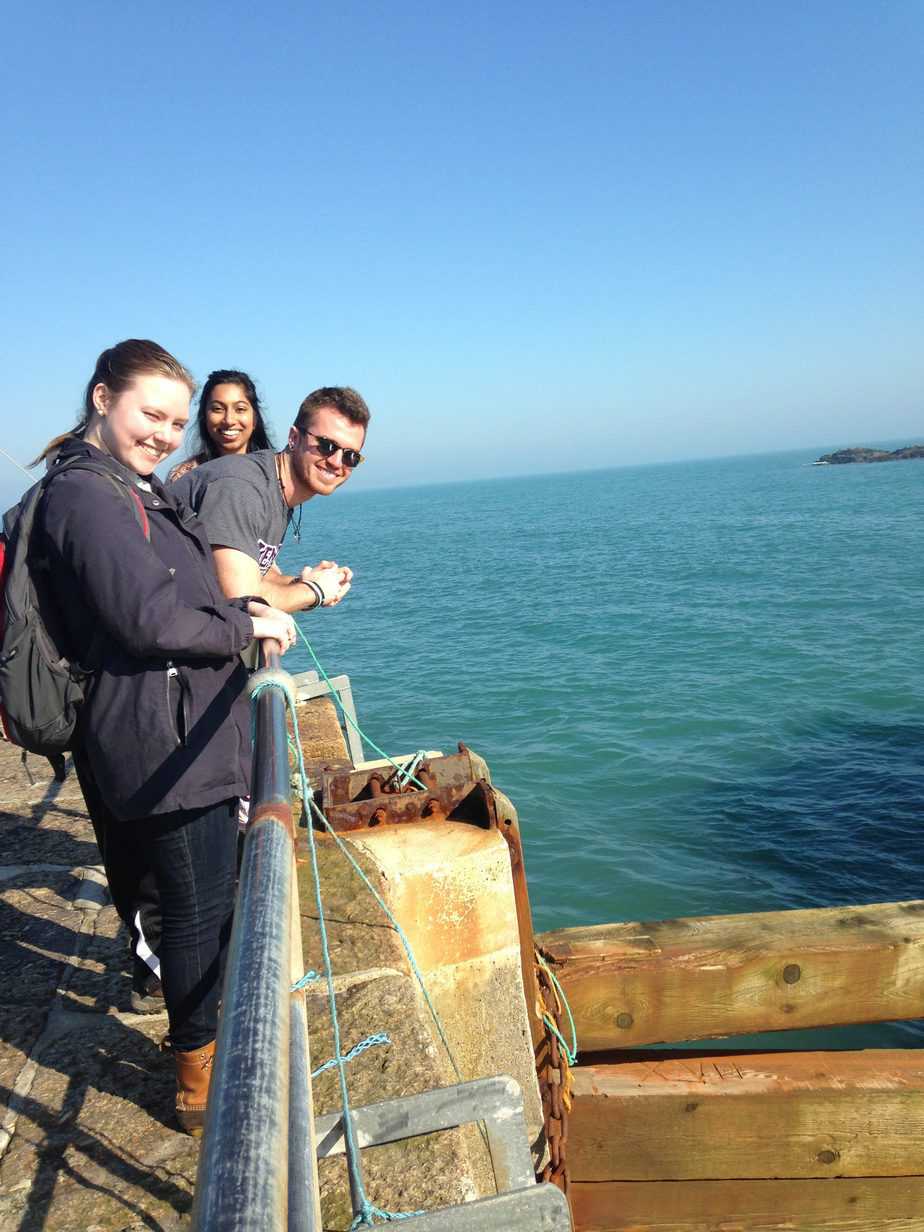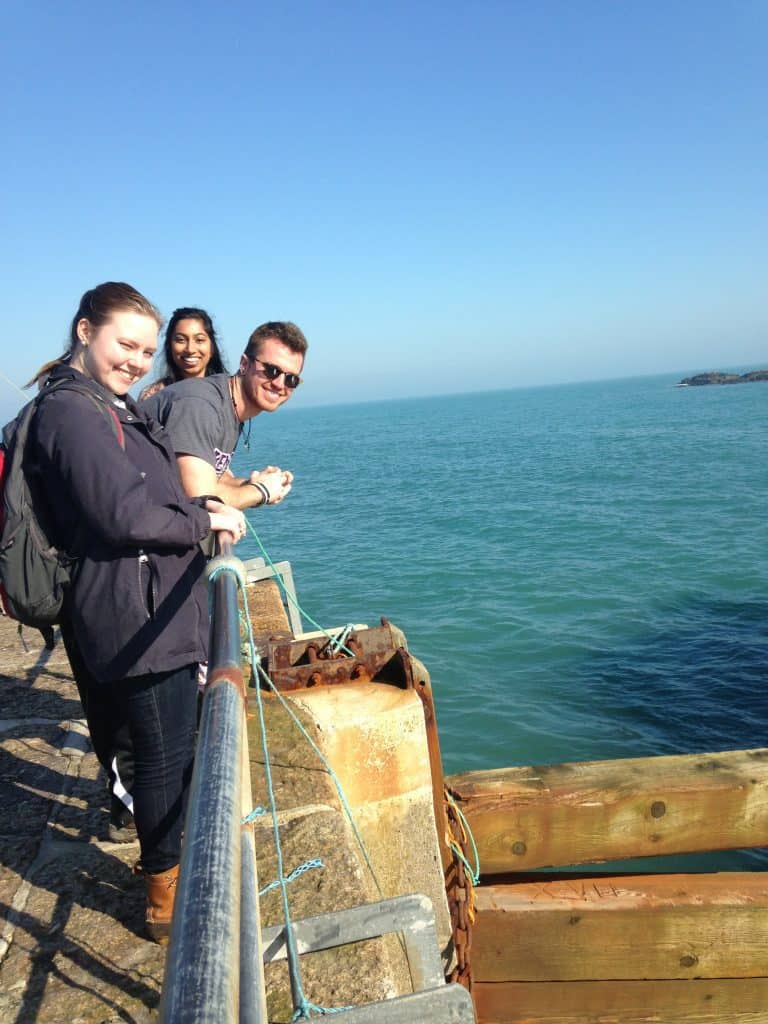 Perfect turquoise waters in Cornwall (post tea and scones break).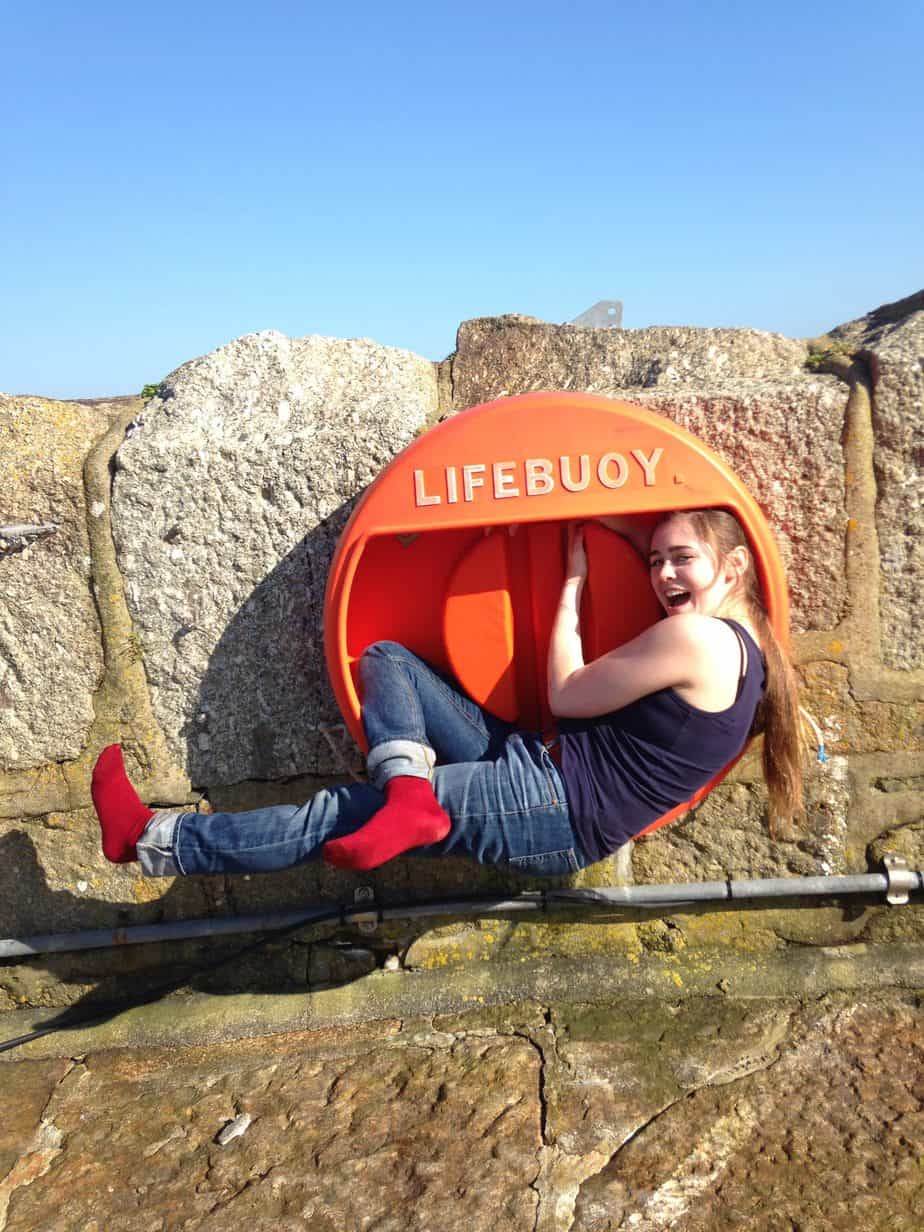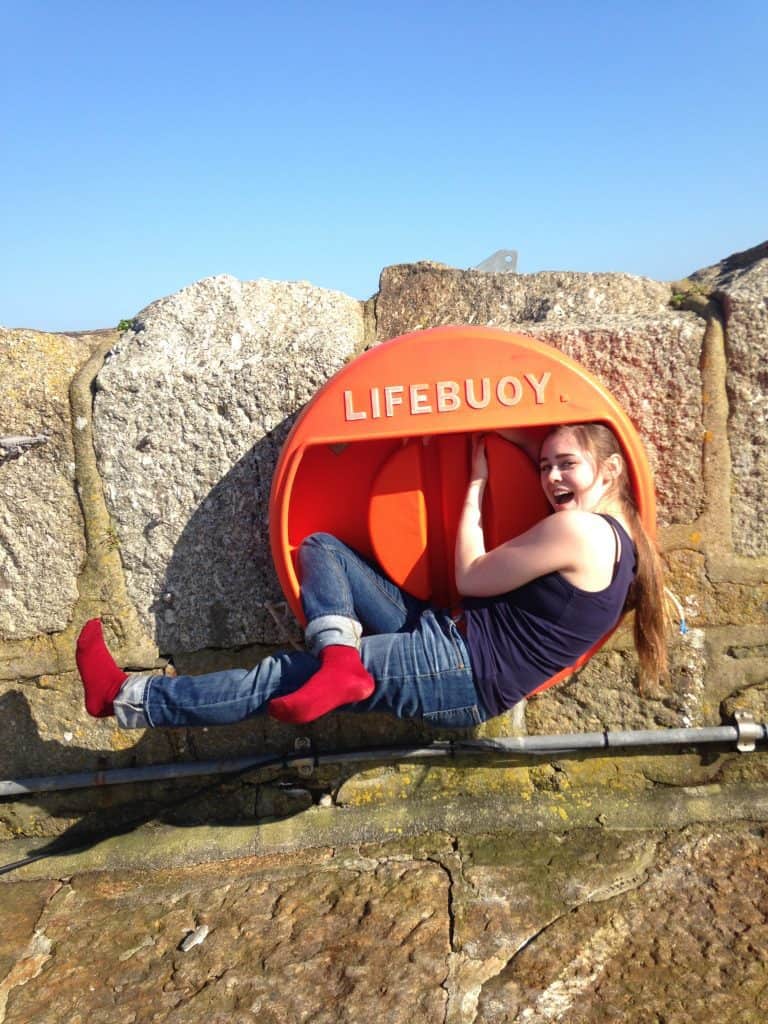 (I don't even know).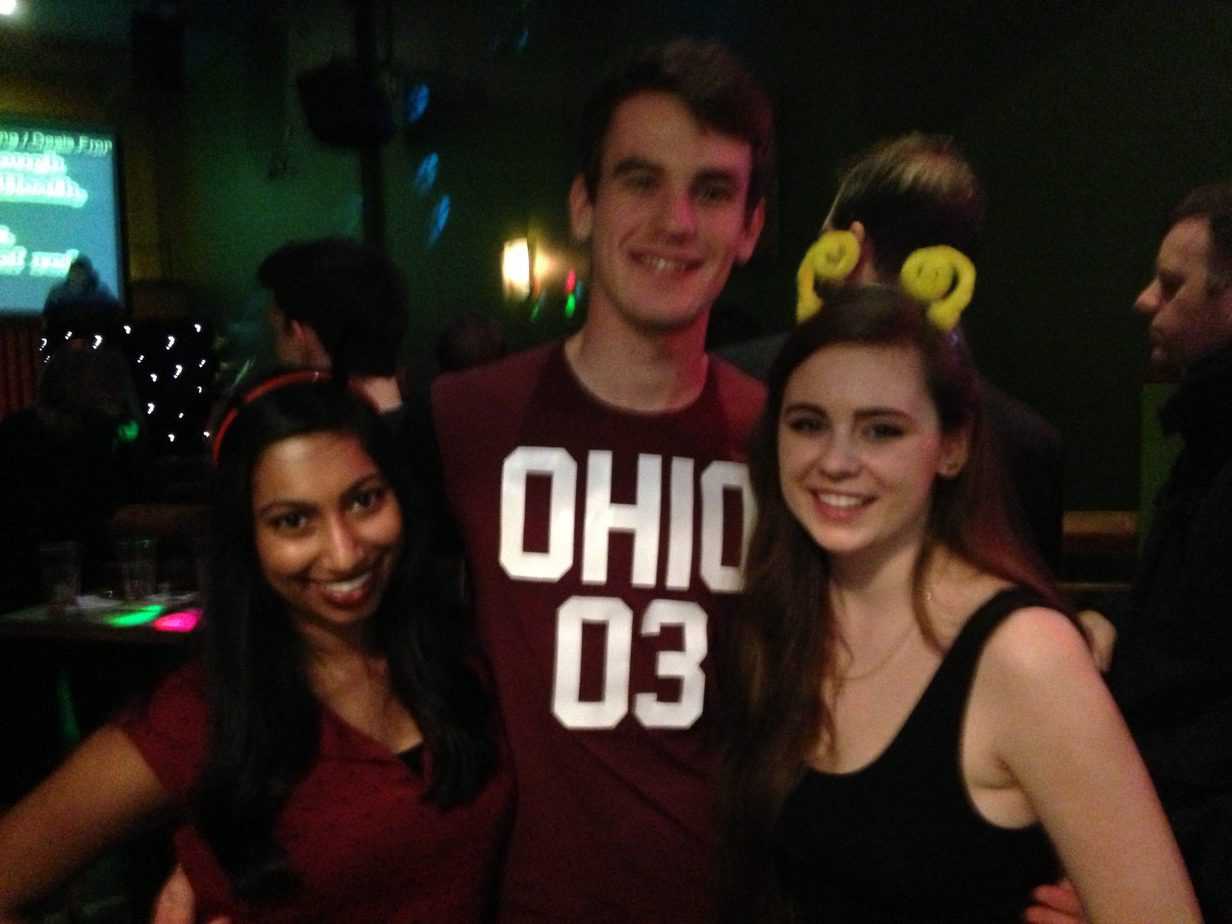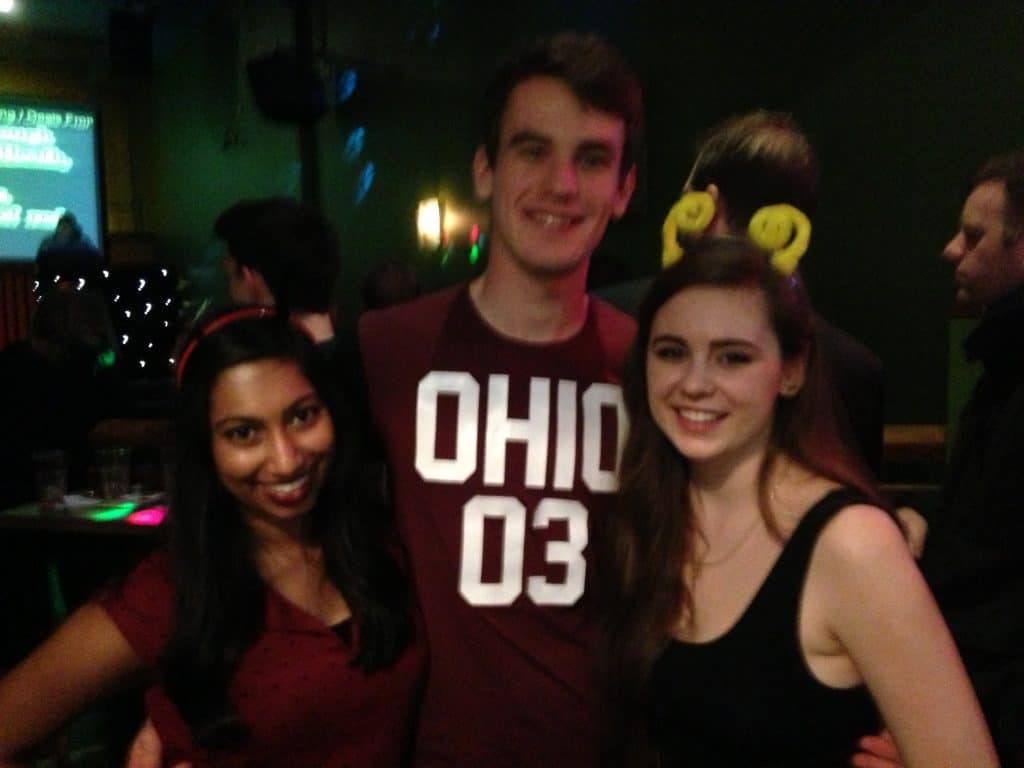 Classic British "fancy dress" parties.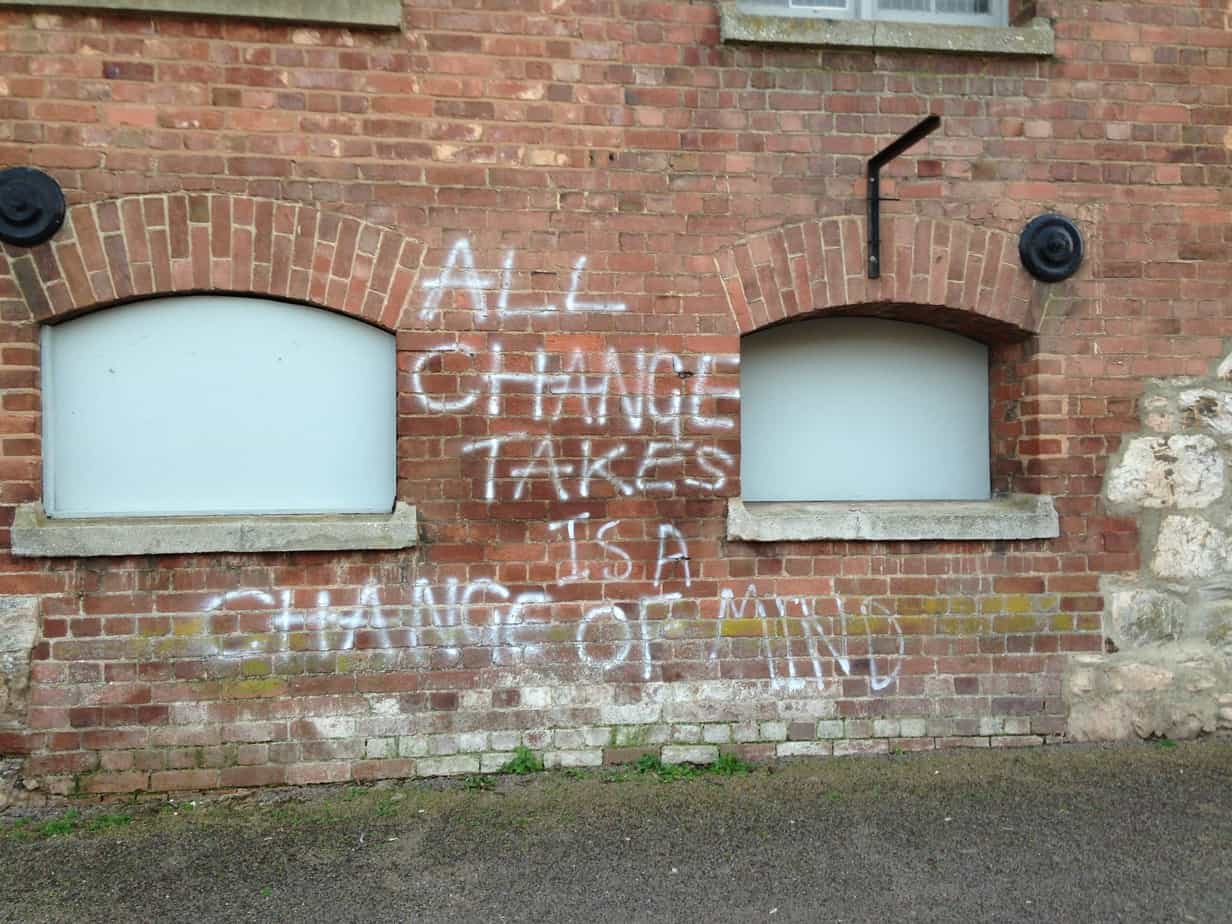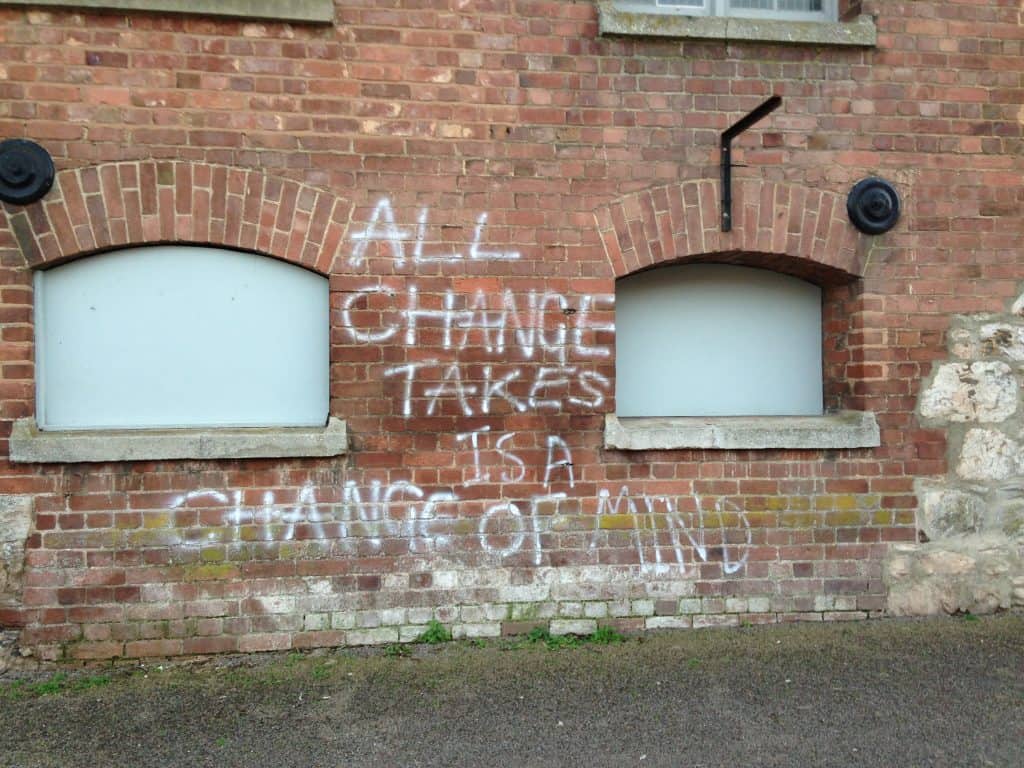 Wise words from the Exeter Quay.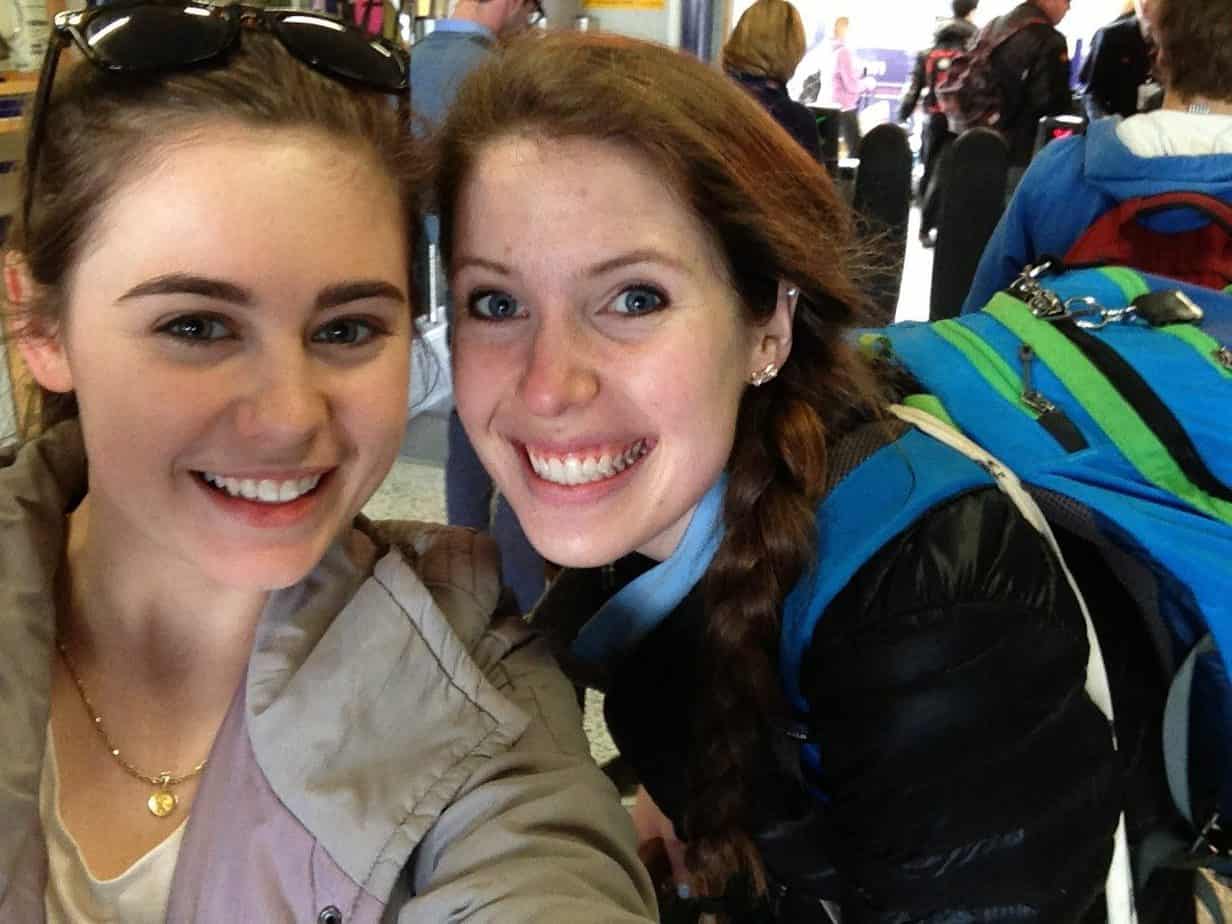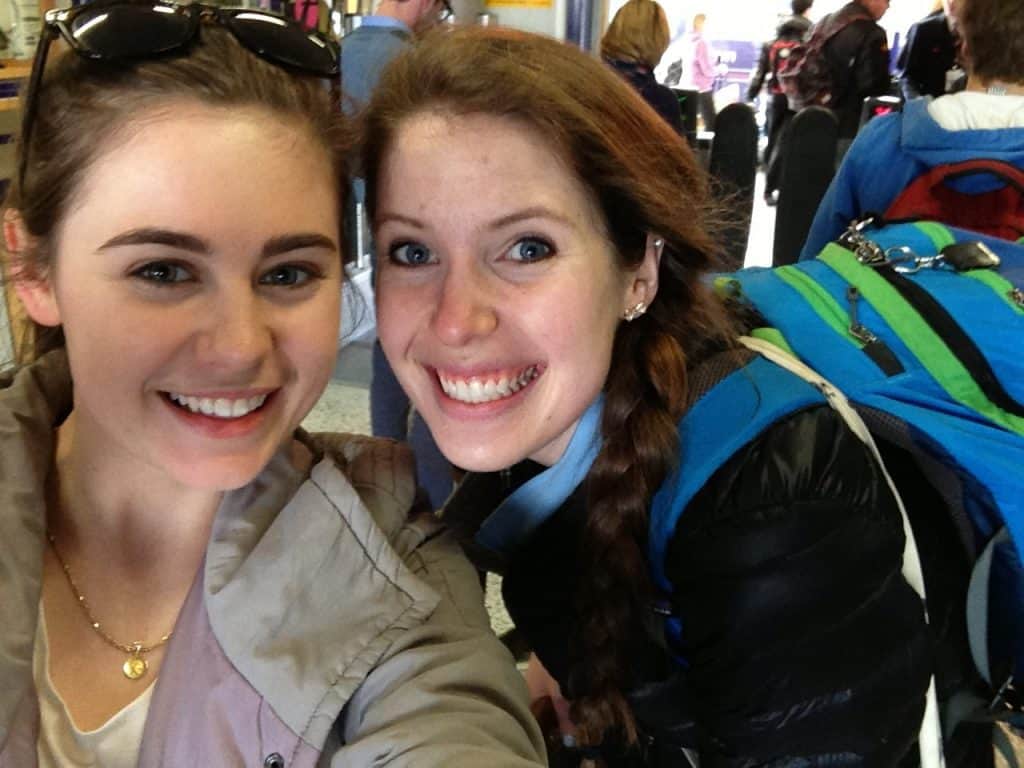 When my best friend Mary came all the way across the pond for a visit.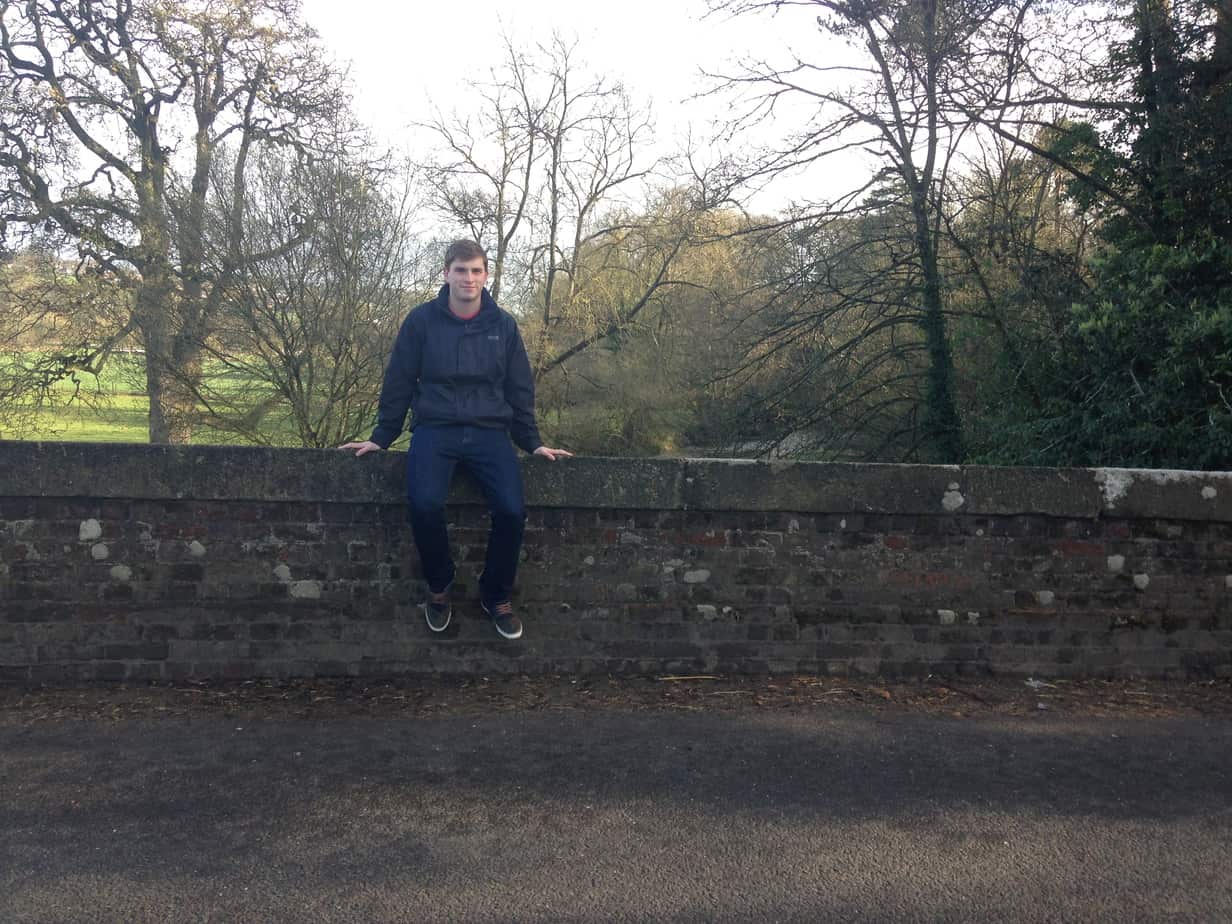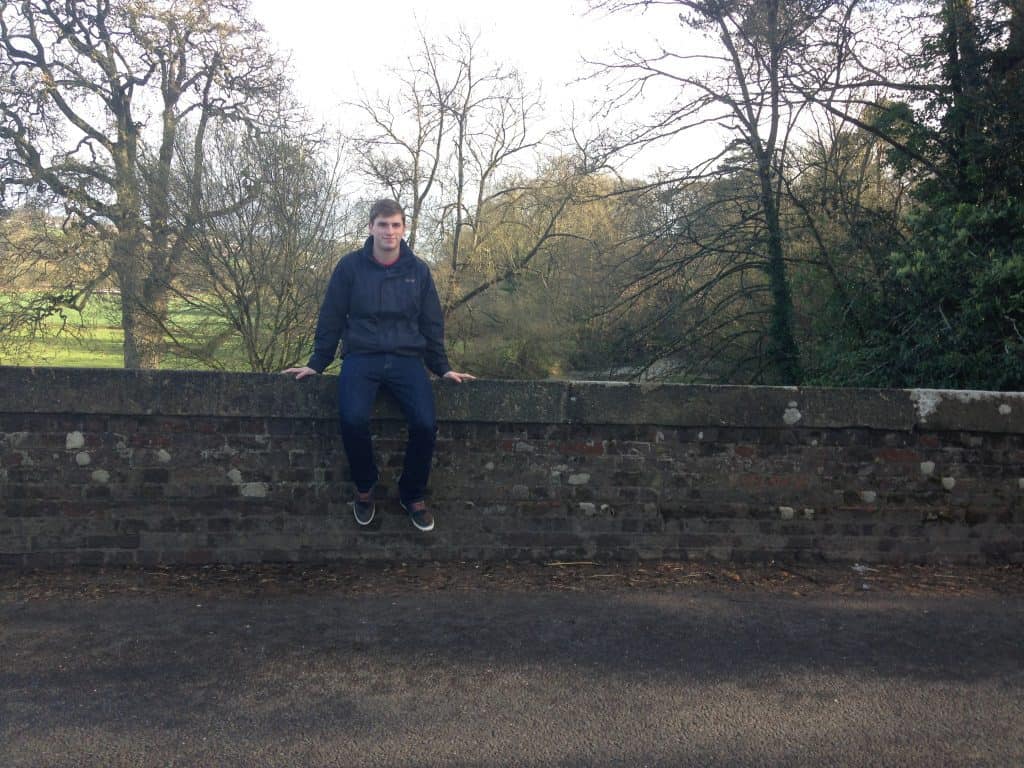 Walks through the Devon countryside.
"Dr. Fish" pedicure in Athens.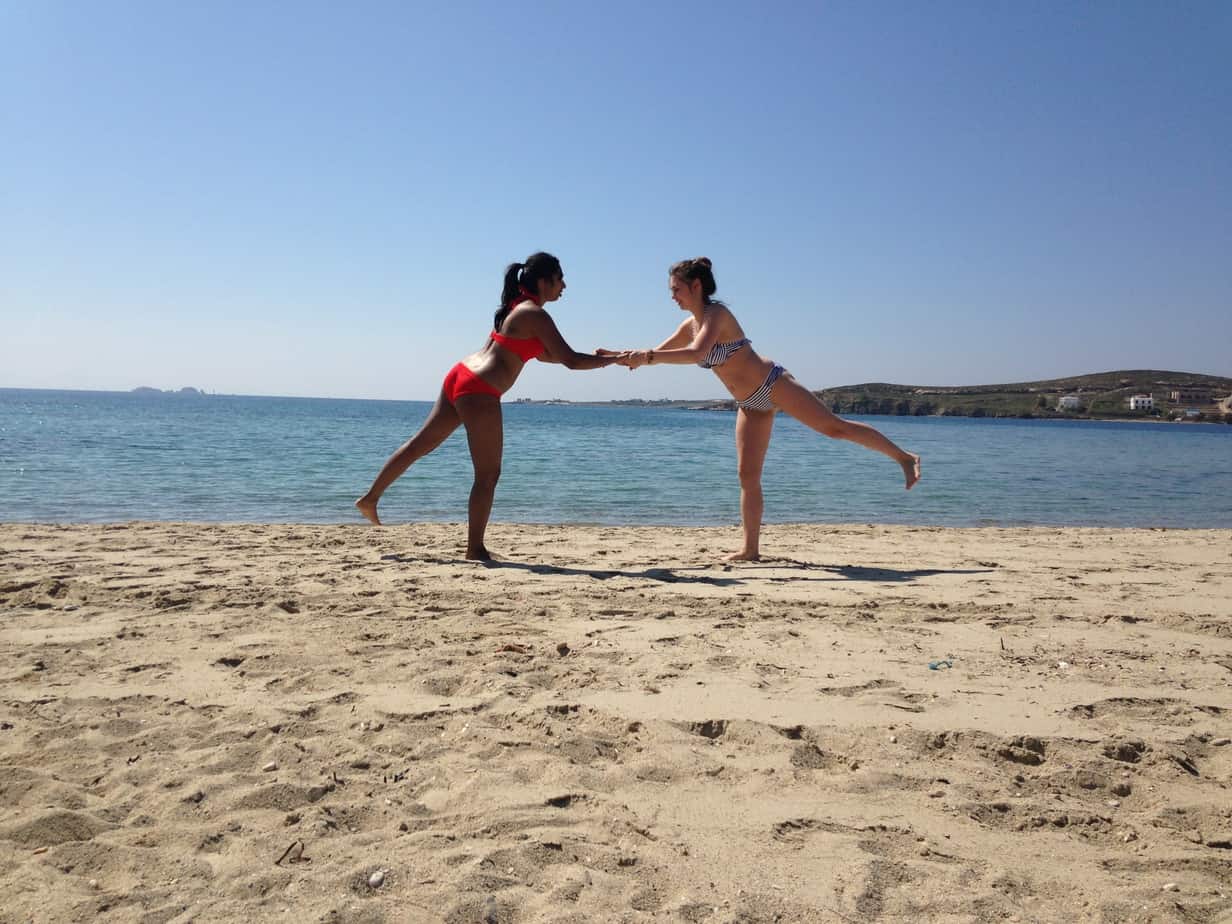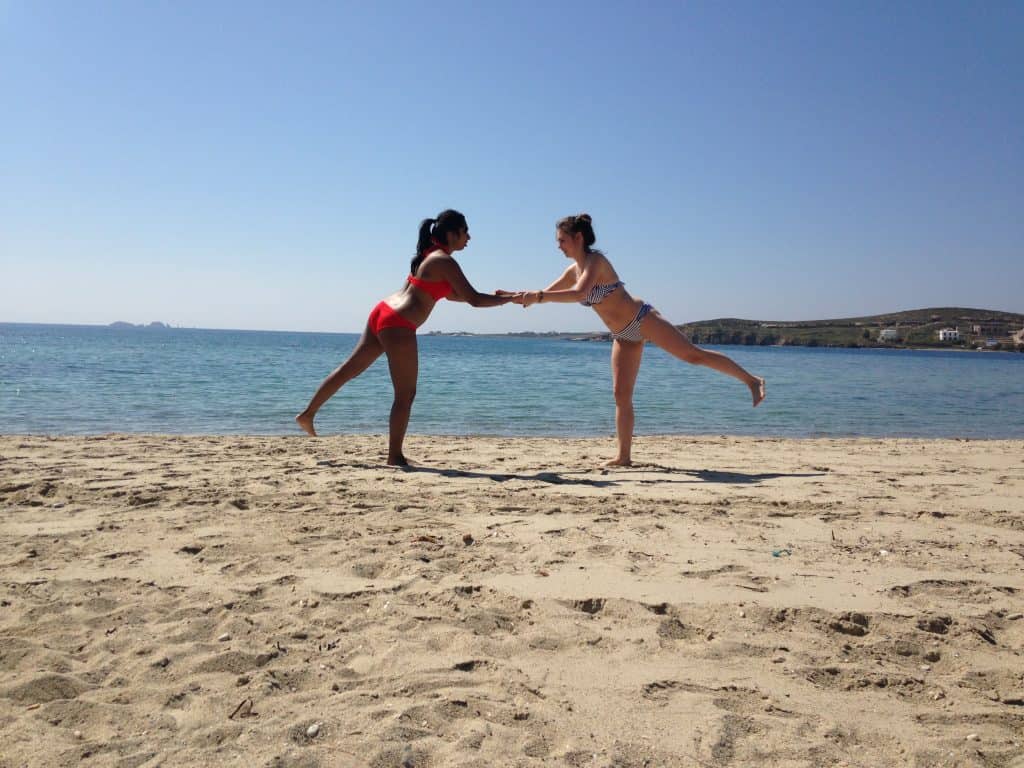 Beach yoga in Santorini.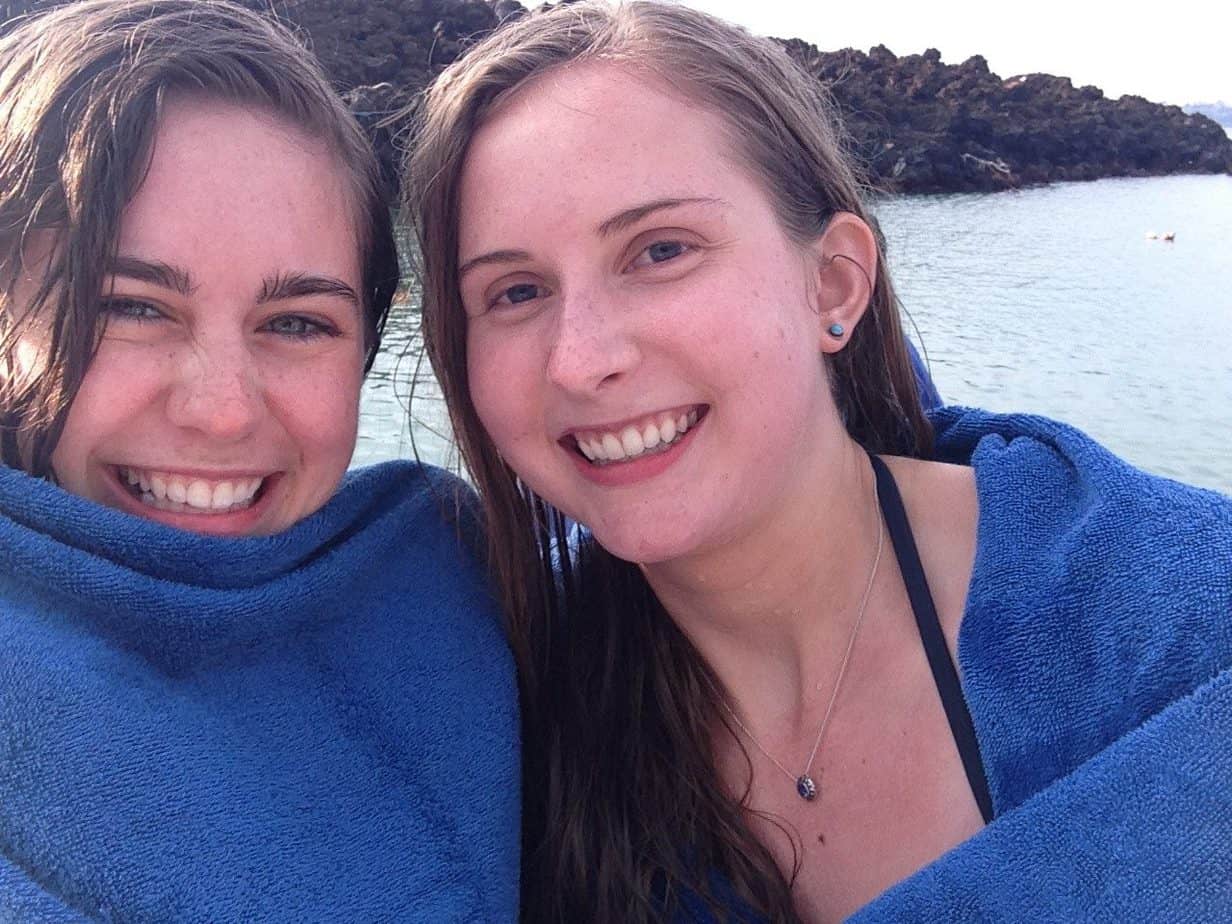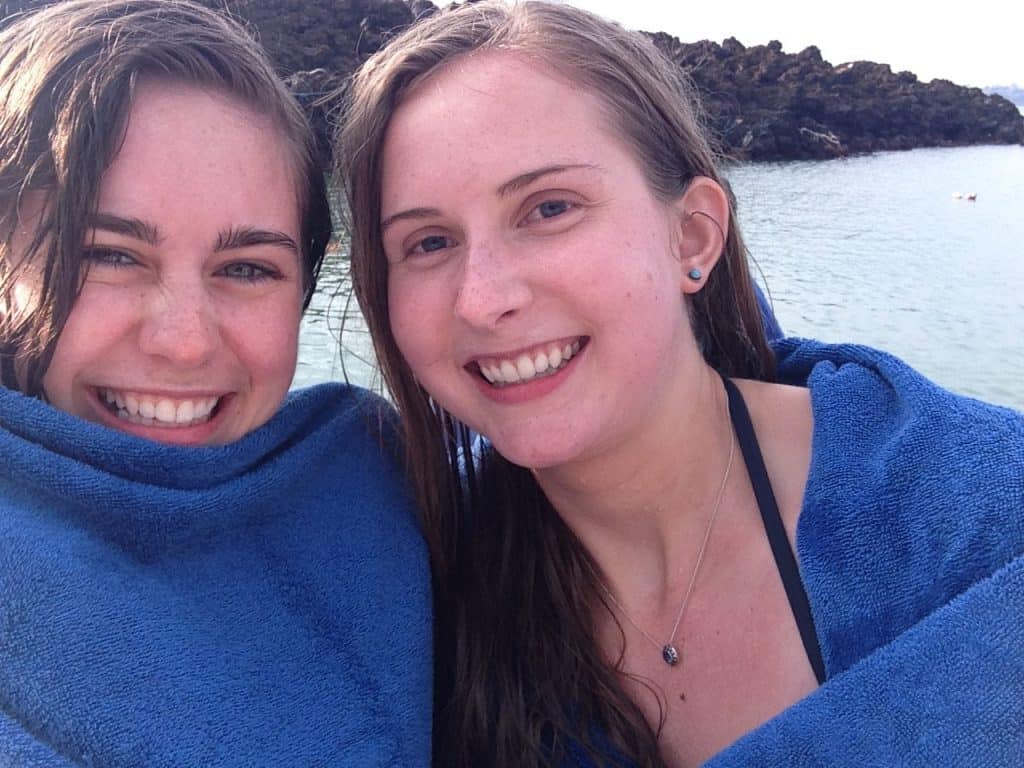 Freezing after jumping off a sailboat in Greece.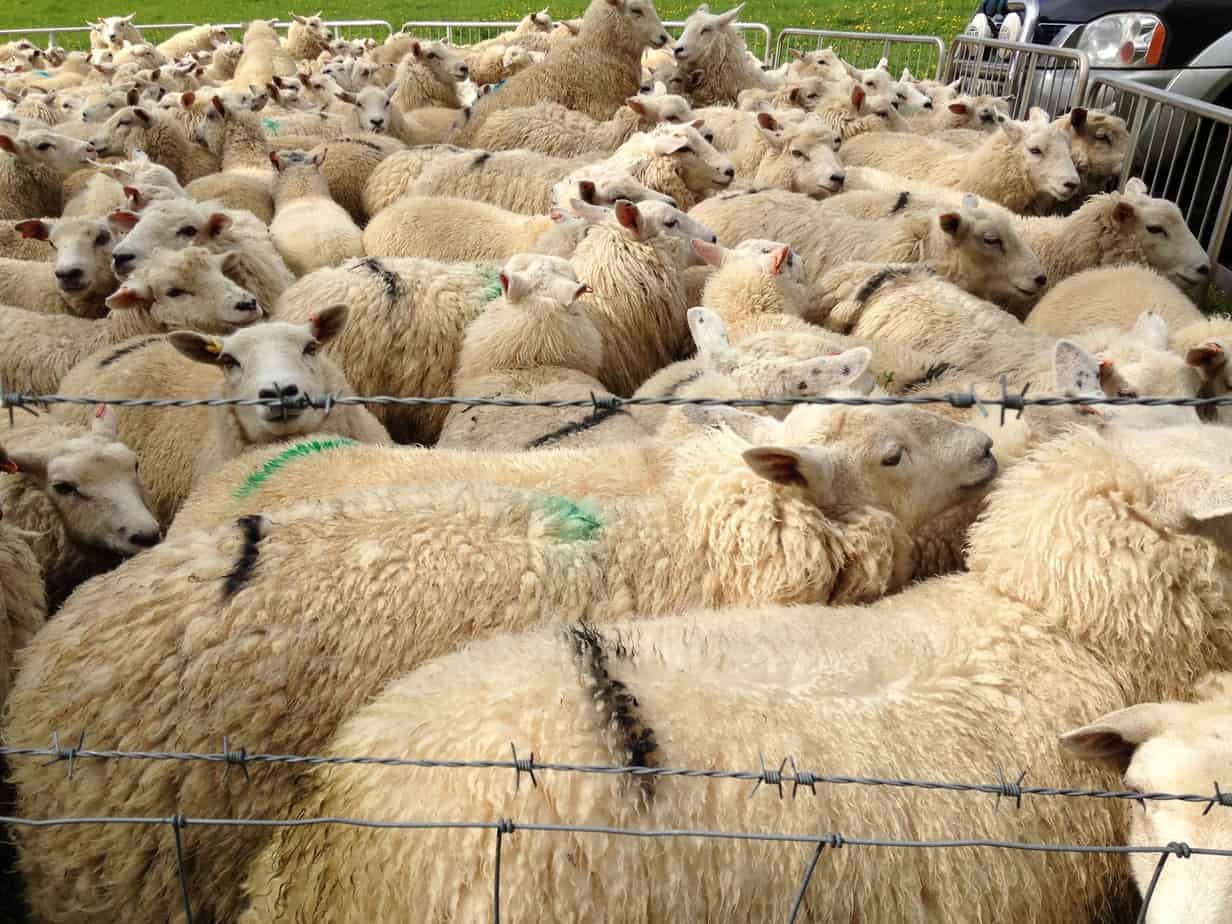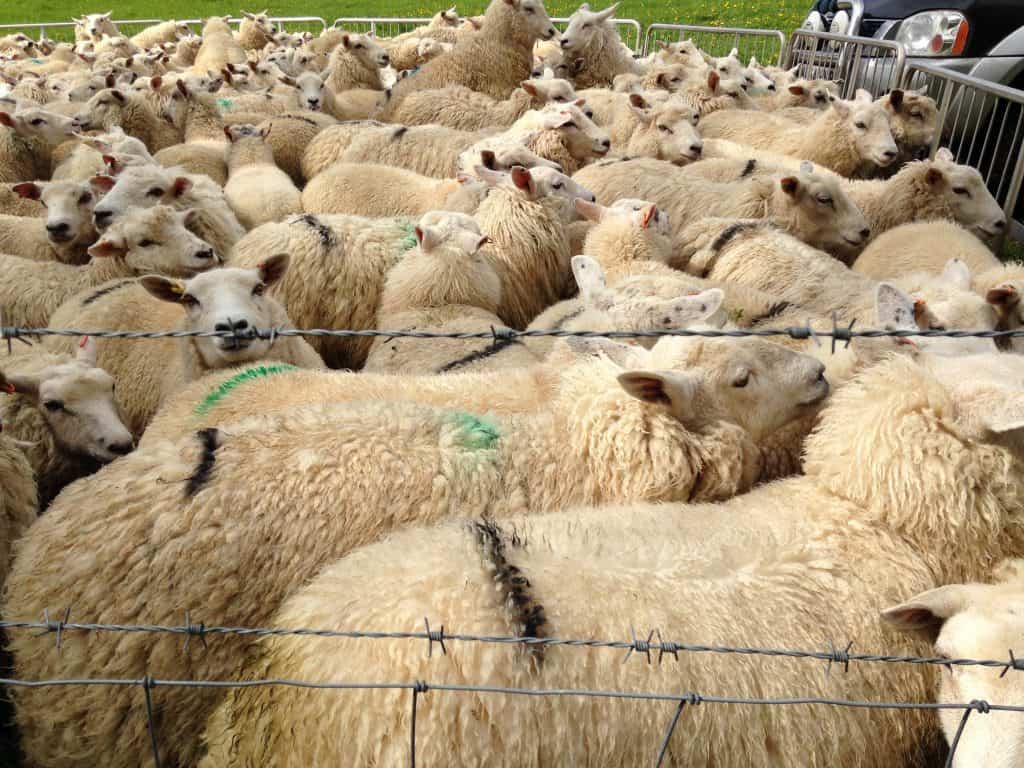 A million of my sheep friends in Dorset.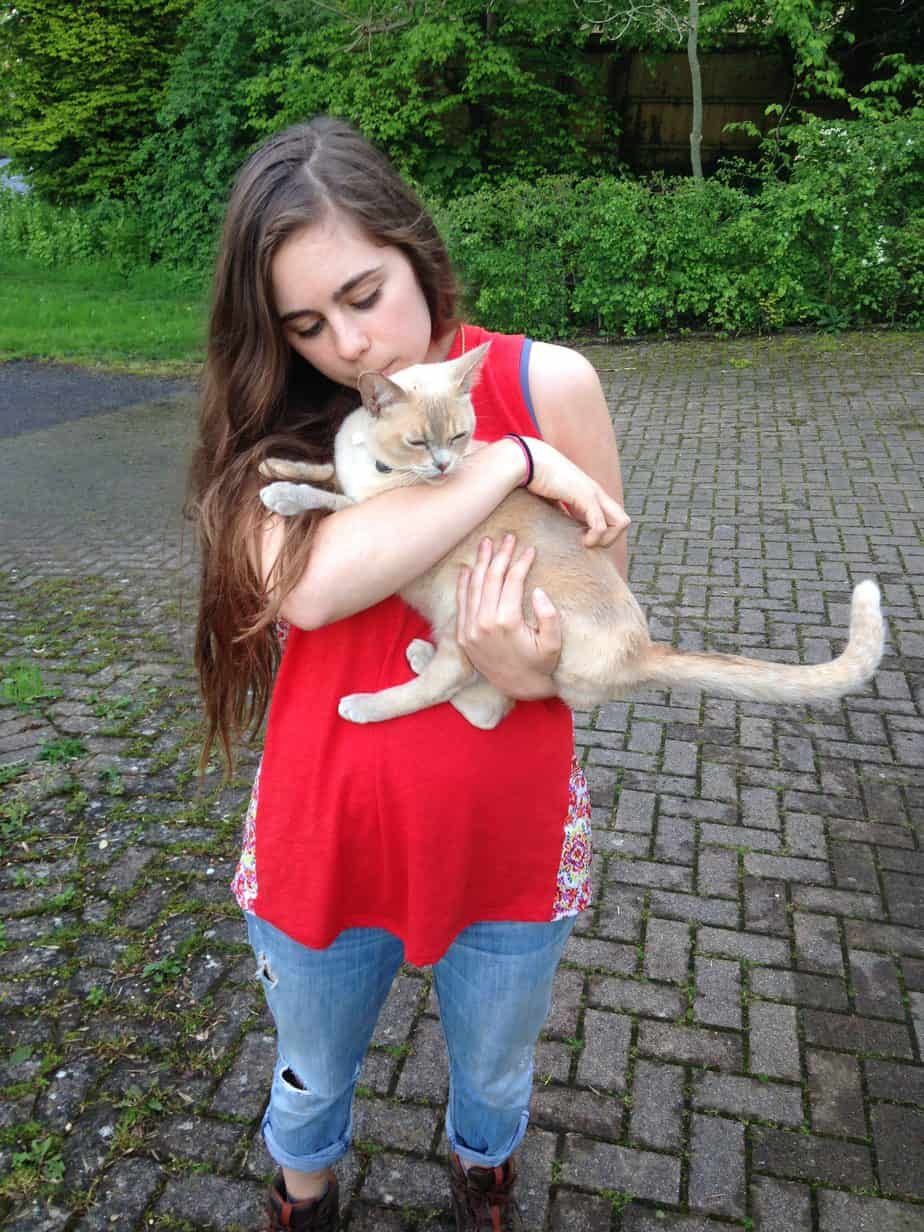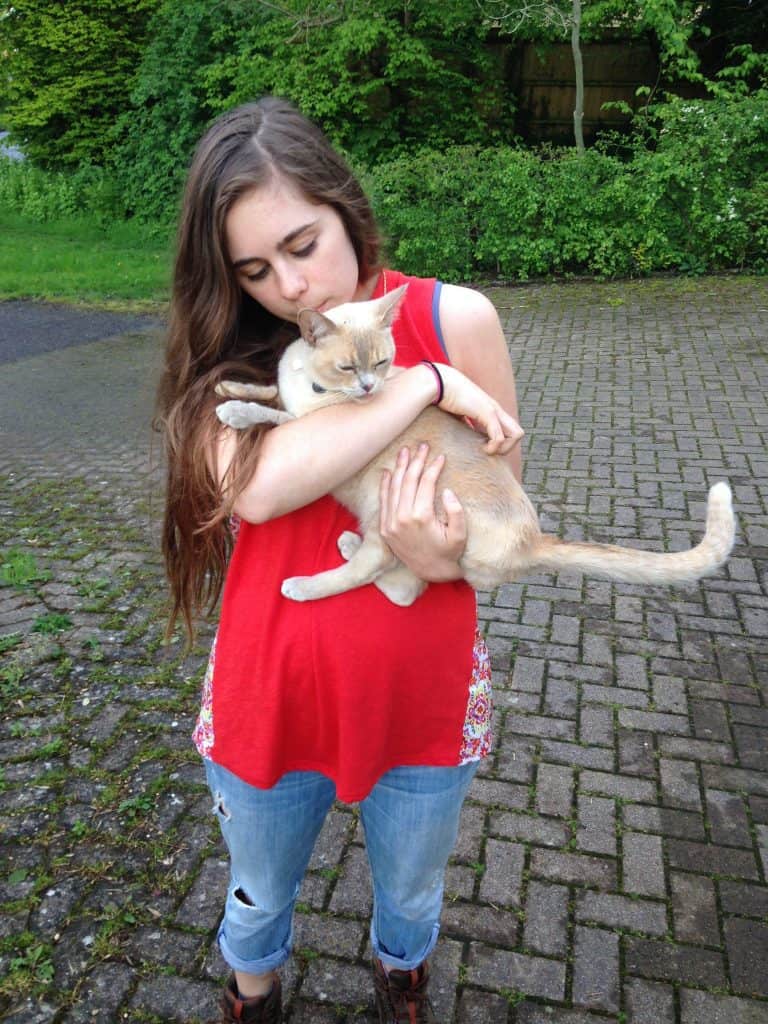 Capturing stray cats in Dorset.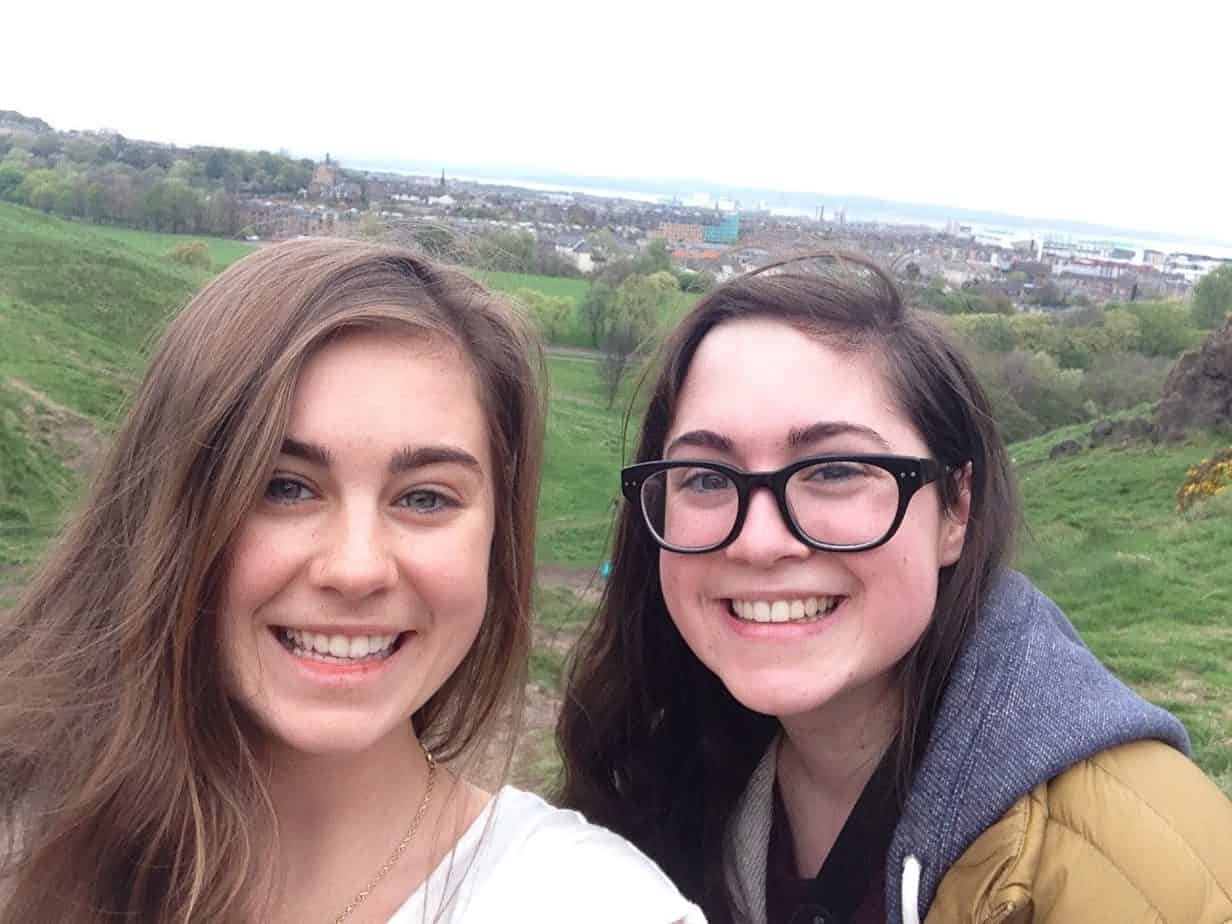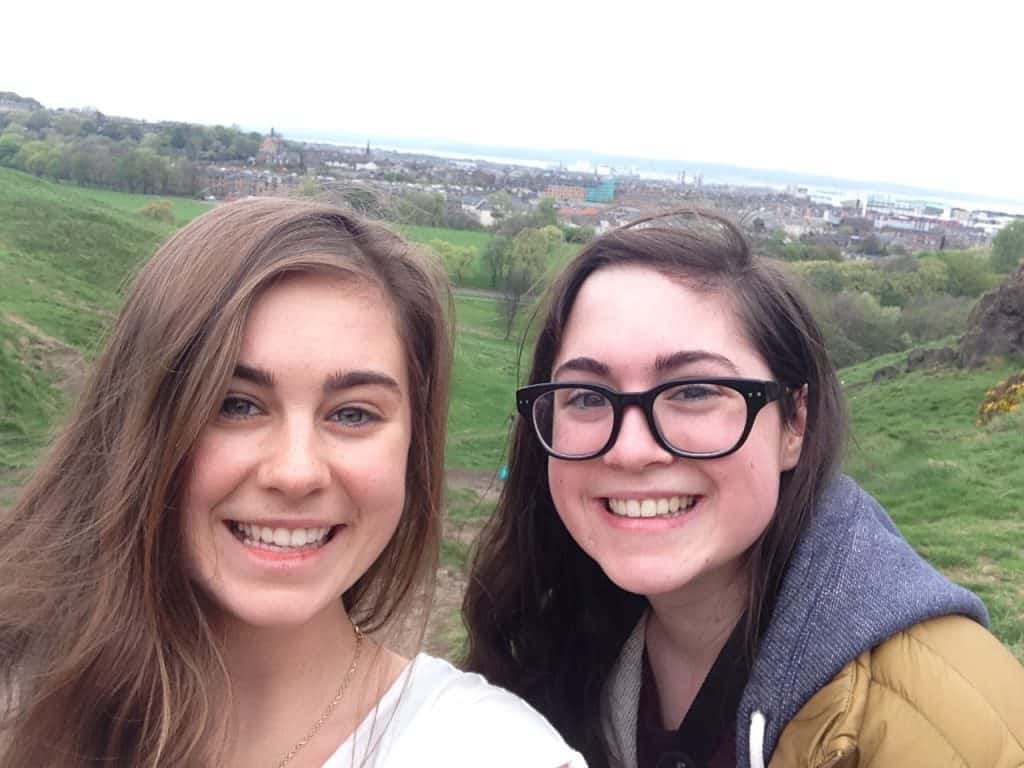 Hiking up Arthur's Seat (AKA inactive volcano) in Edinburgh, Scotland.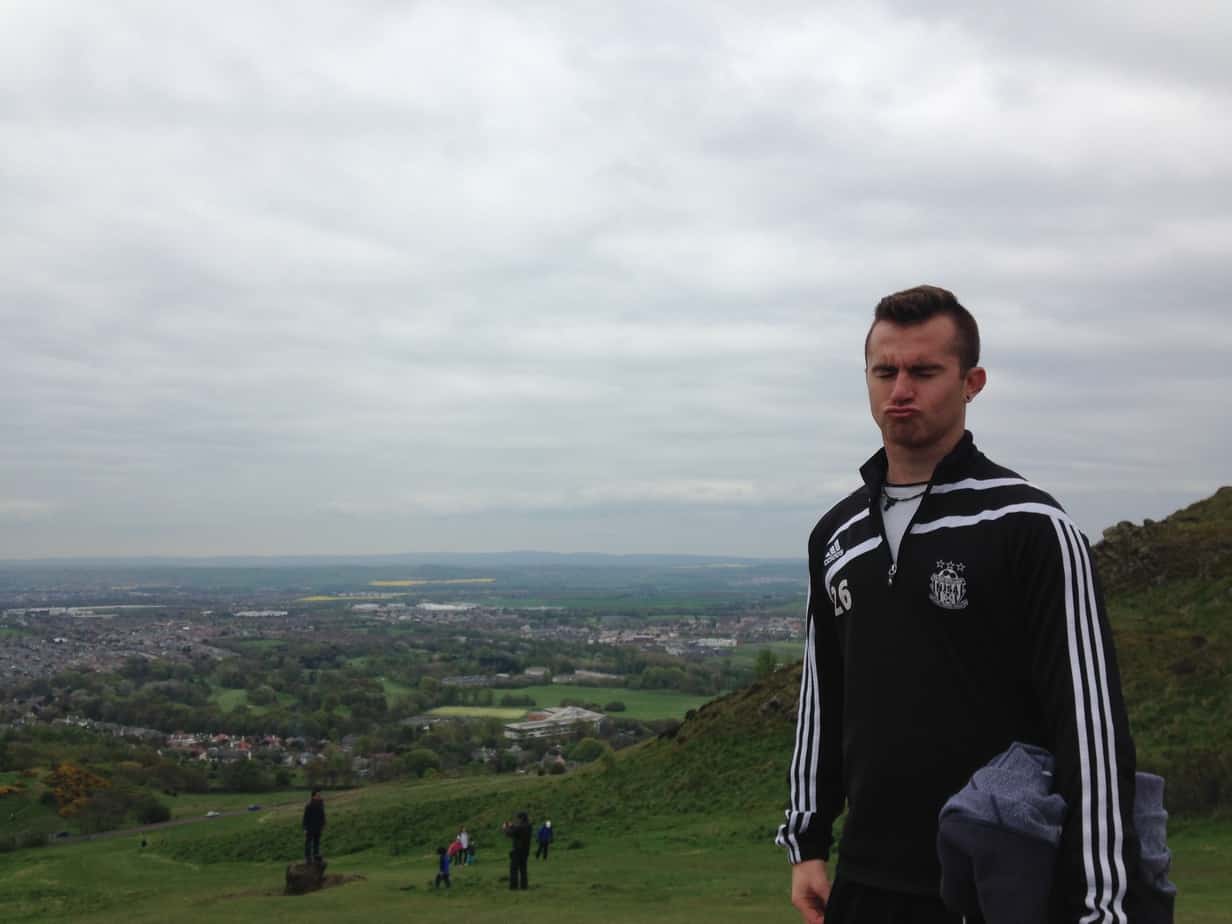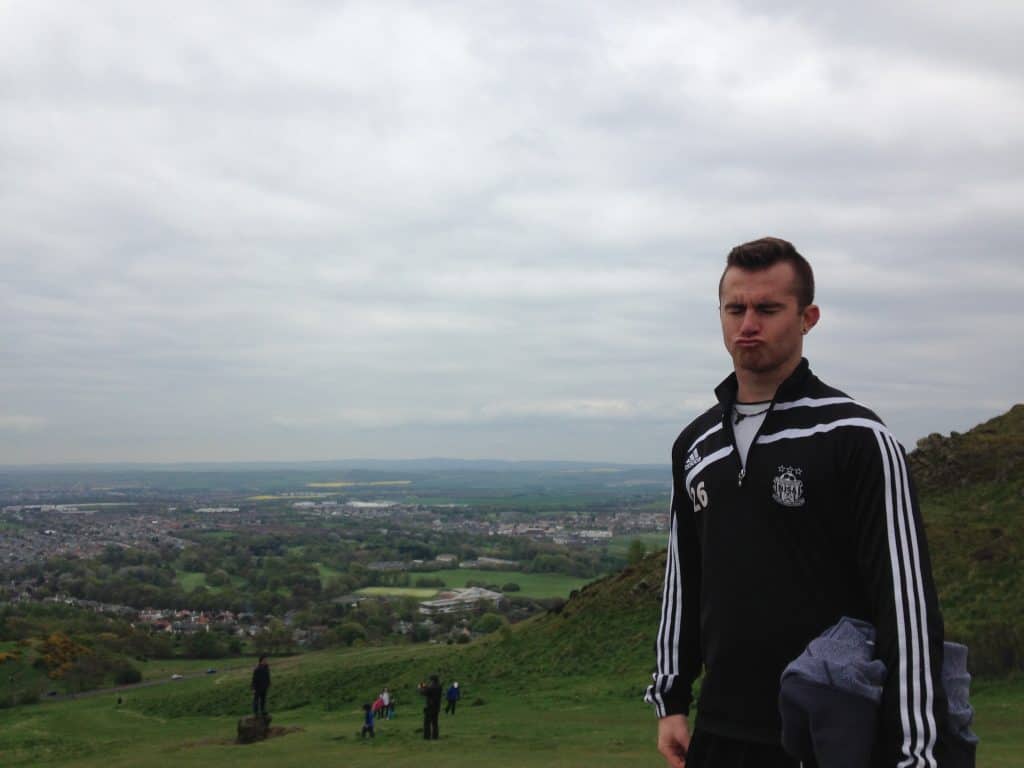 (Duckfacing in Edinburgh)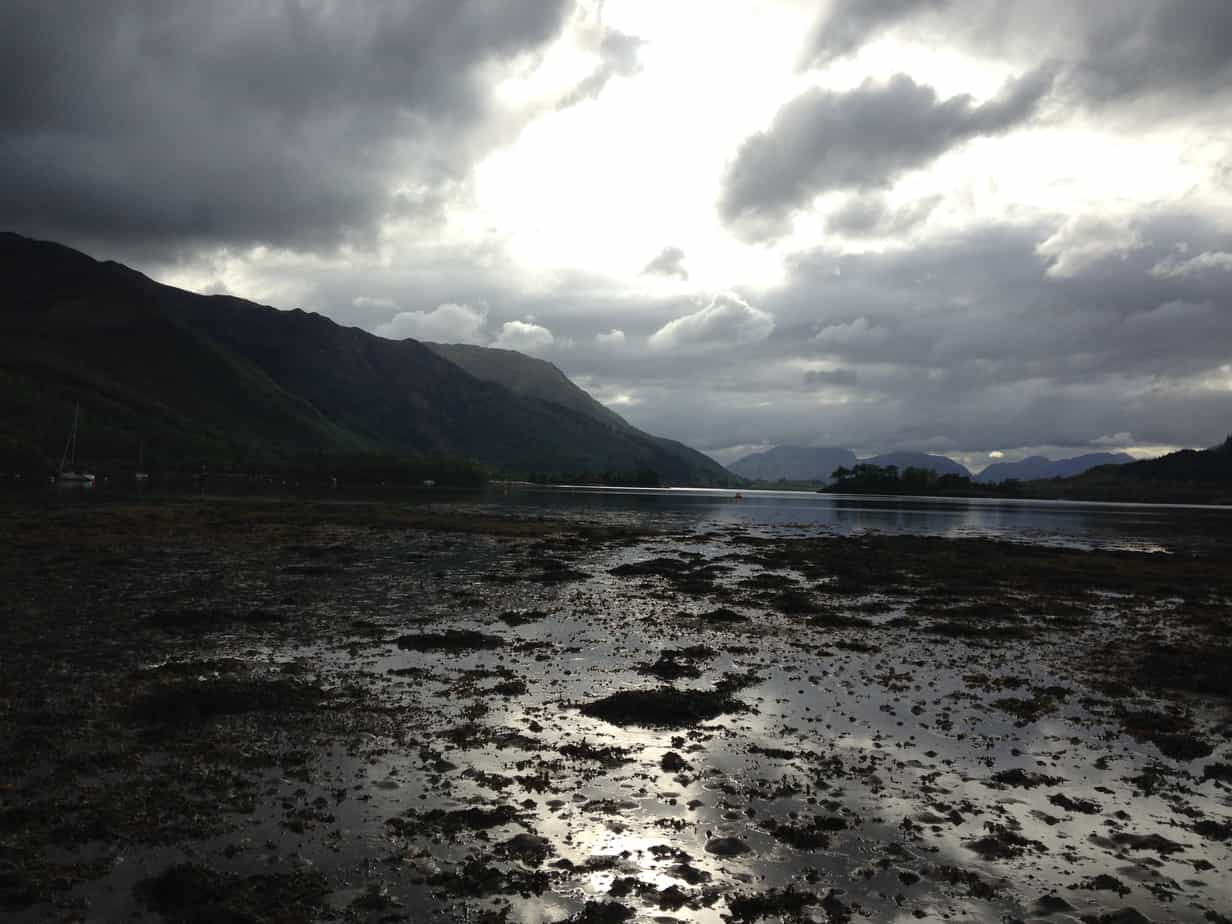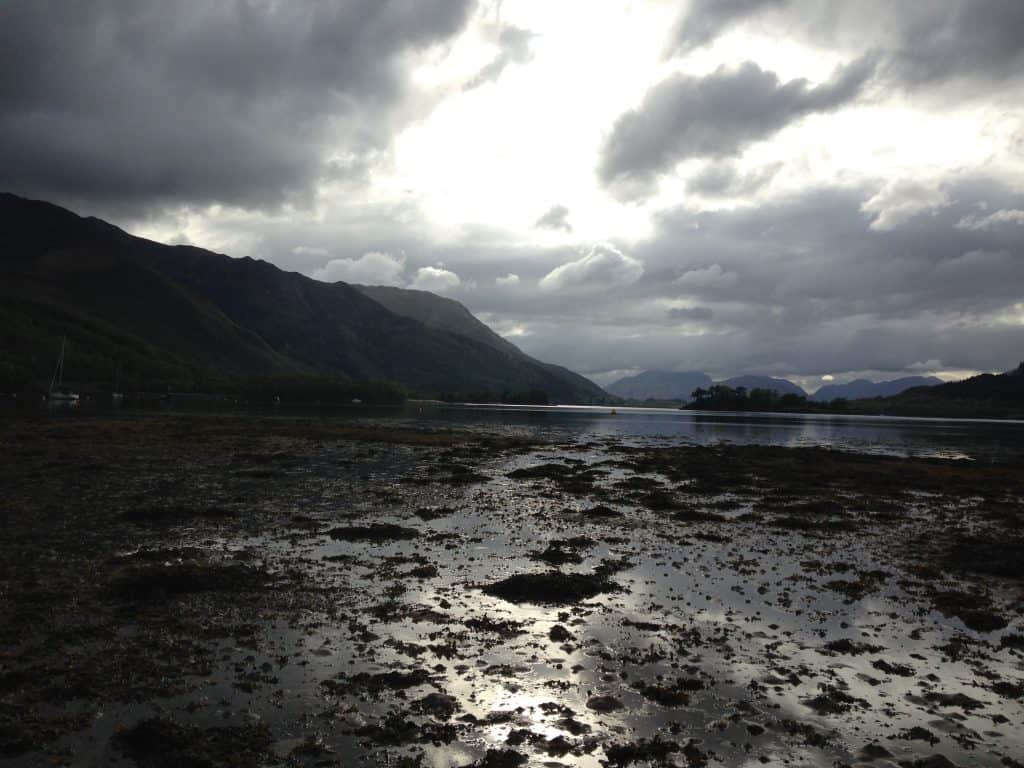 Wandering in Glencoe, Scotland…home of Hagrid's hut!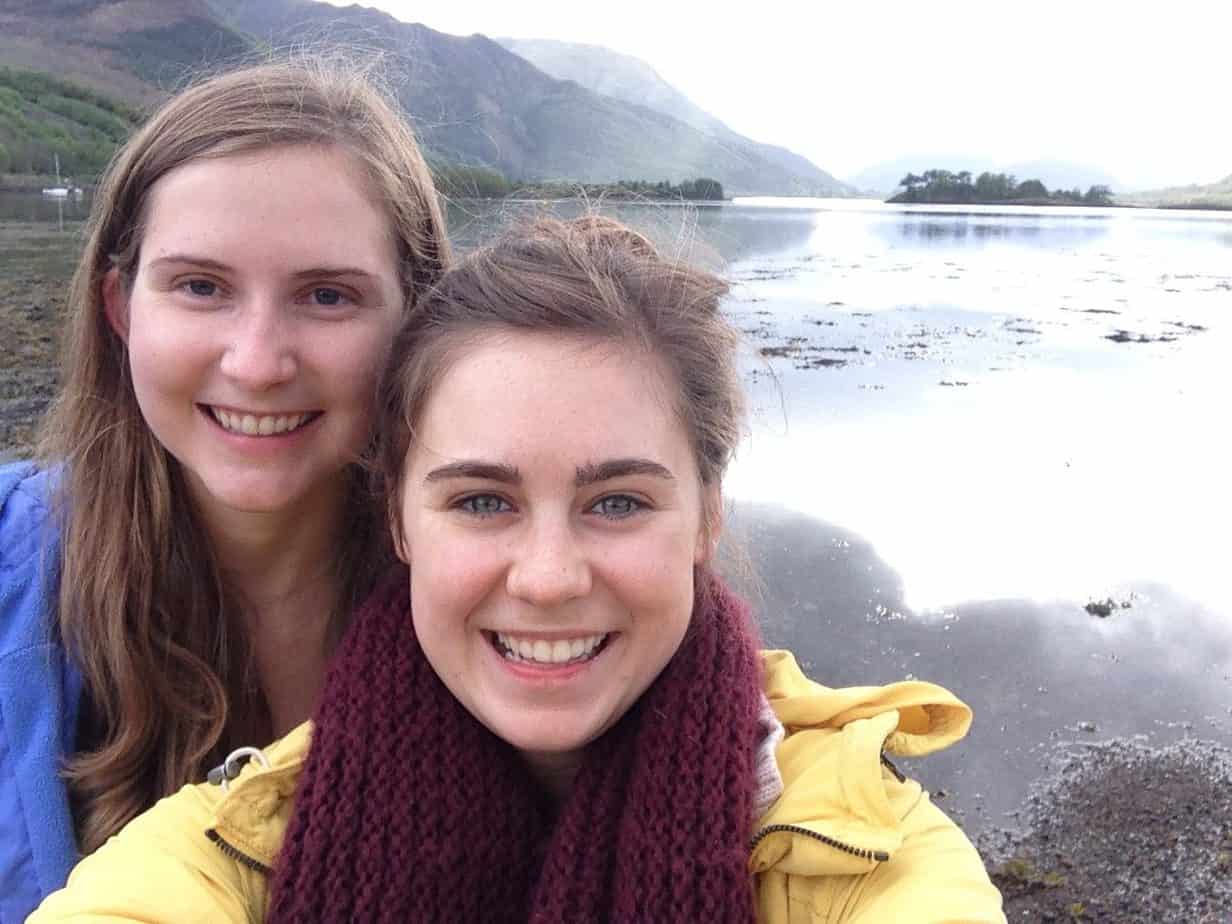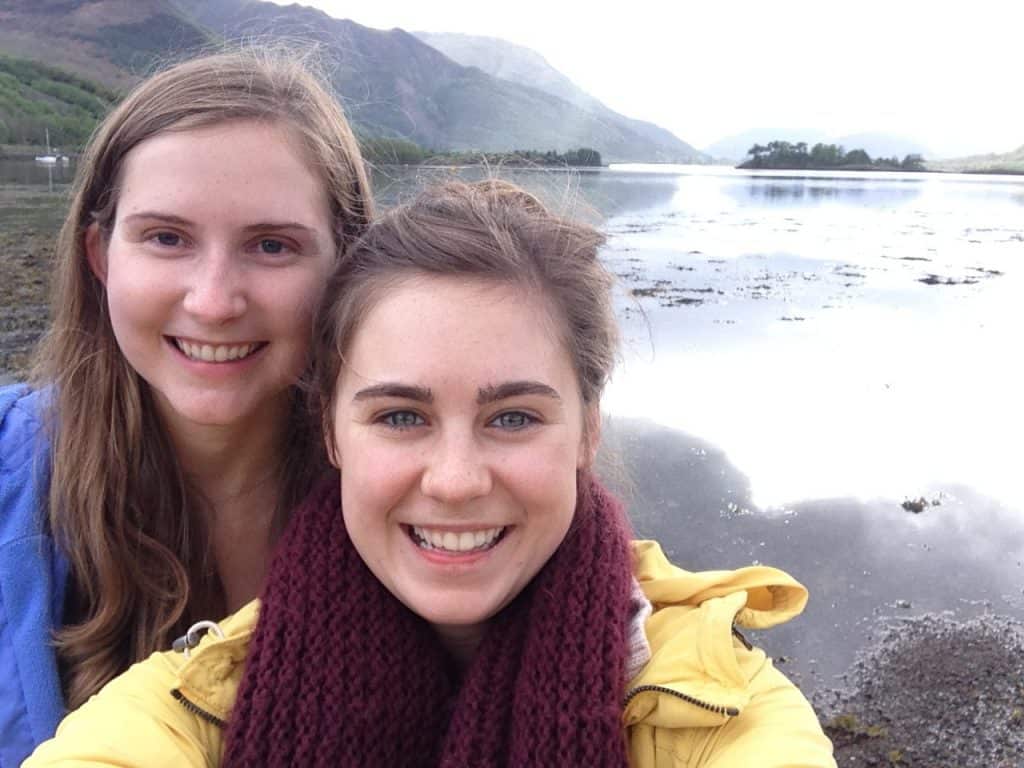 Wandering/squelching in Glencoe, Scotland.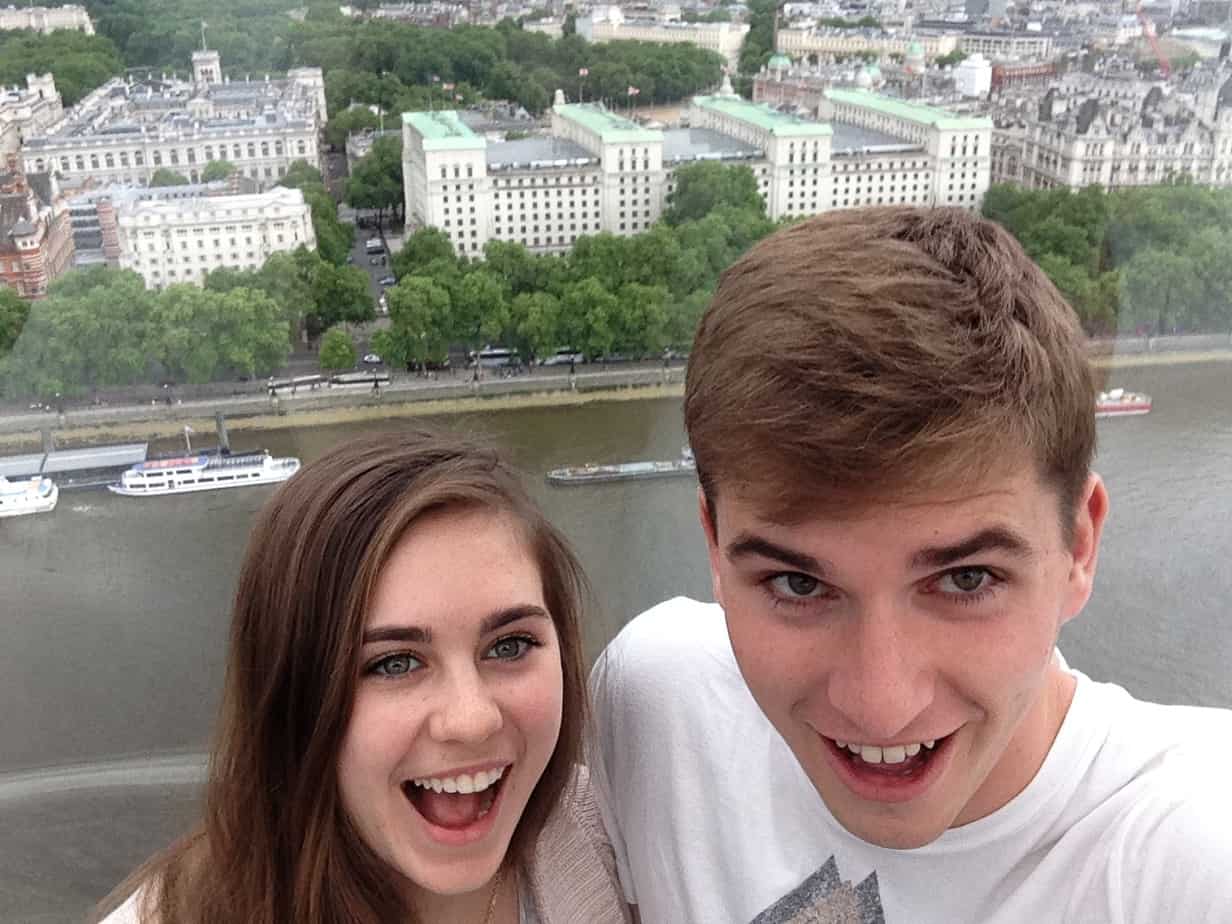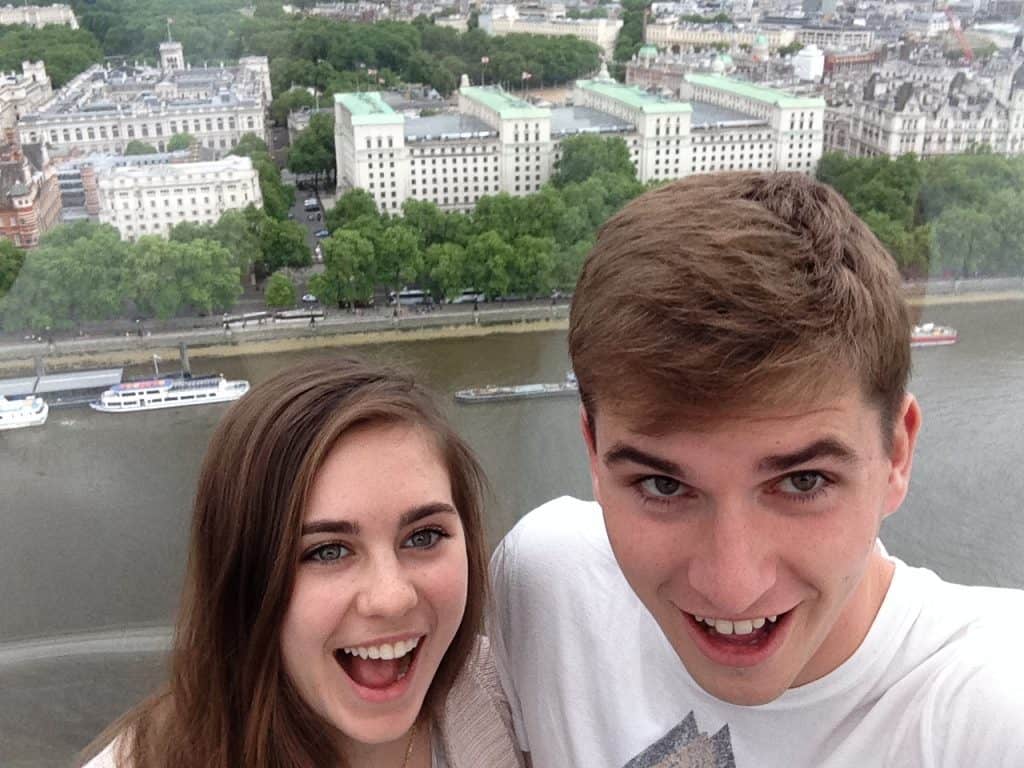 Really  unfortunate selfies at the top of the London Eye.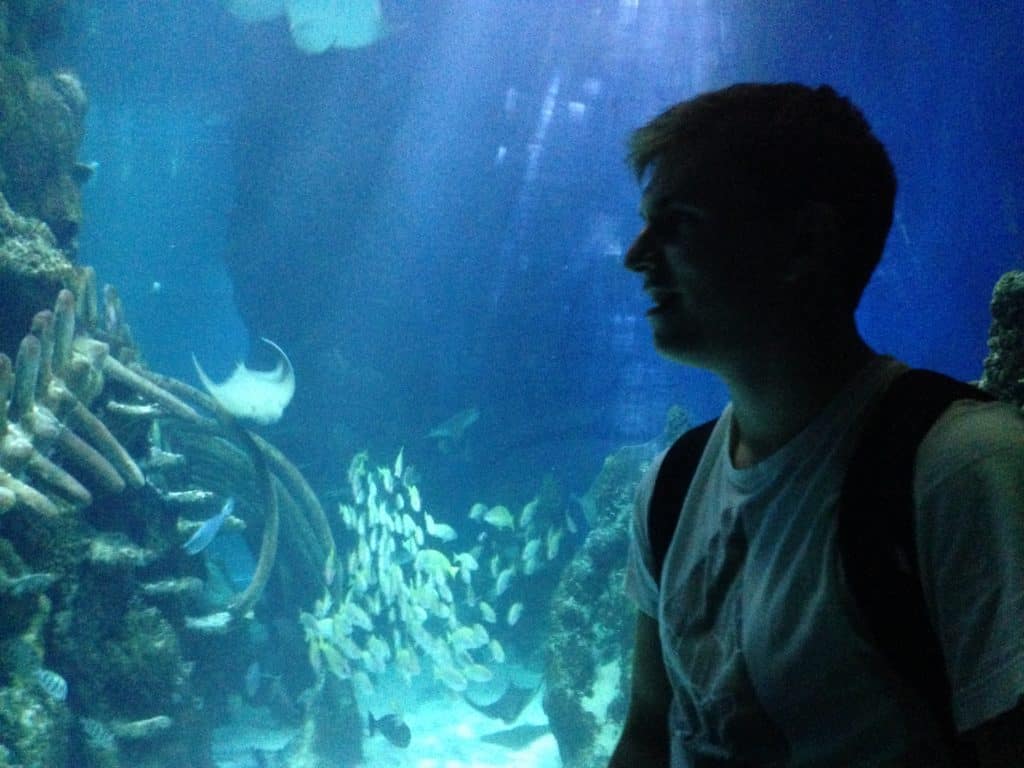 Meandering through the London aquarium.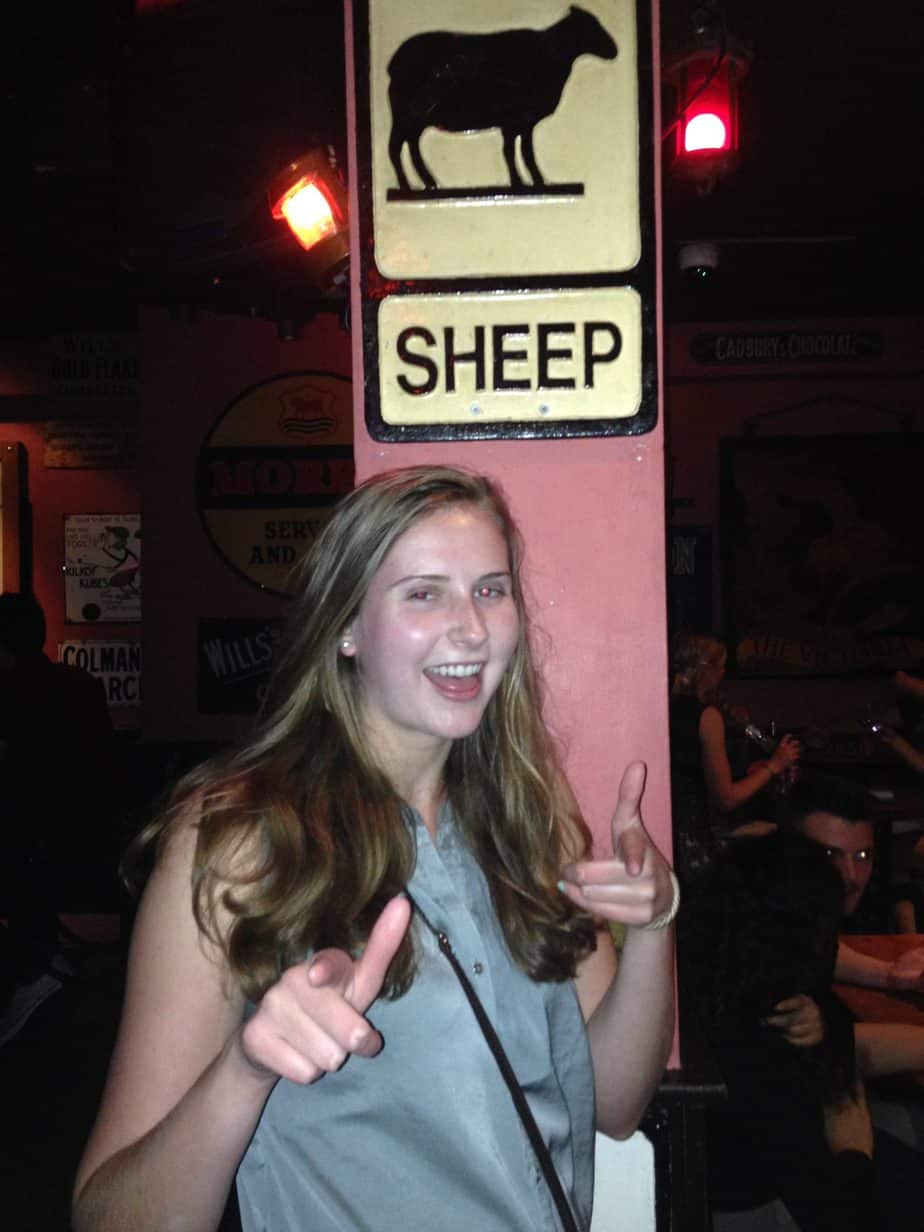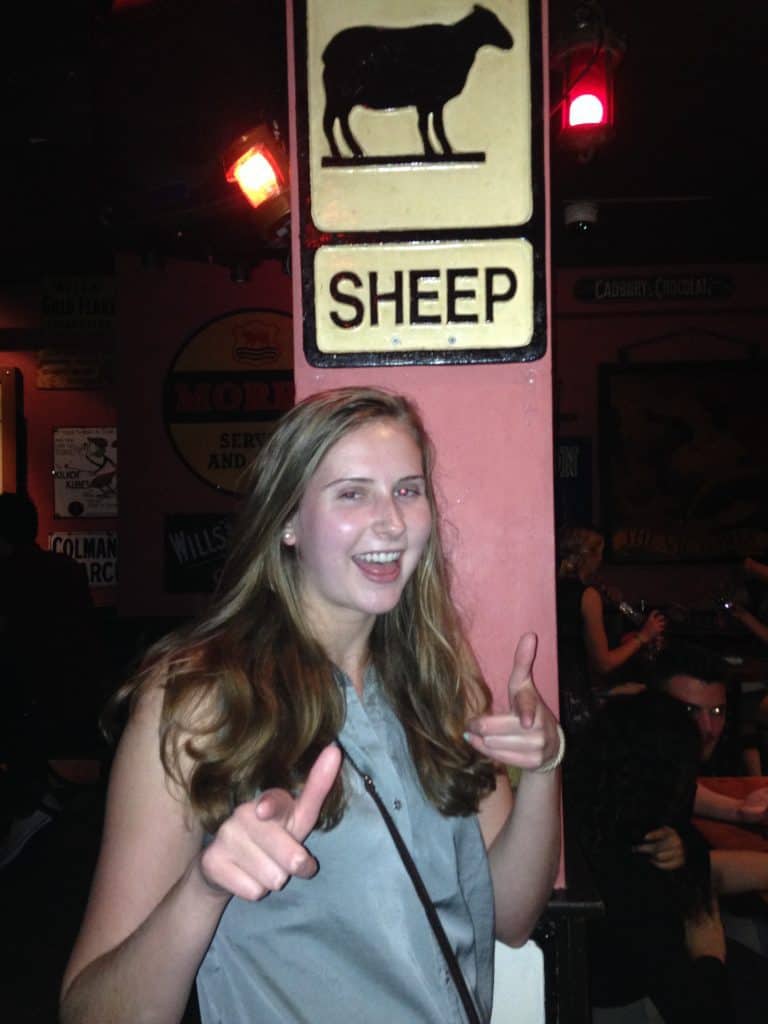 A typical sign in a British student bar.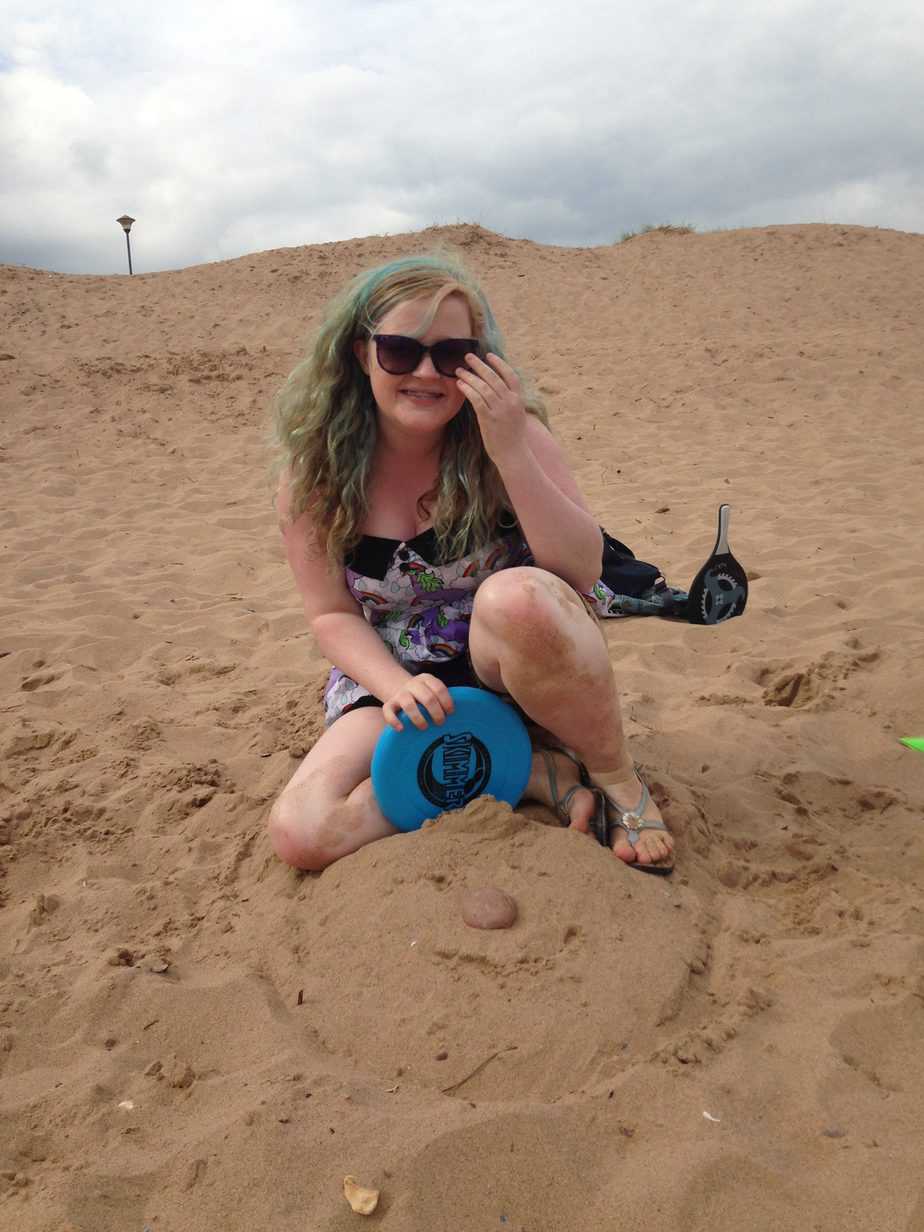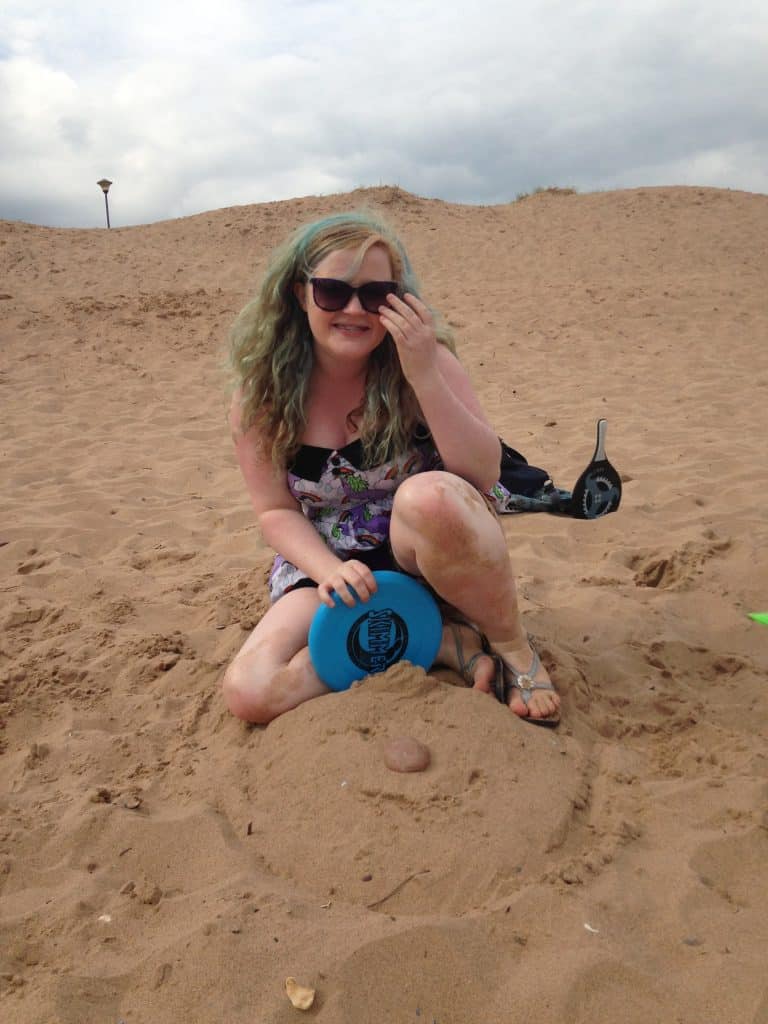 My housemate Beth and her wonderful "sand car" in Exmouth, England.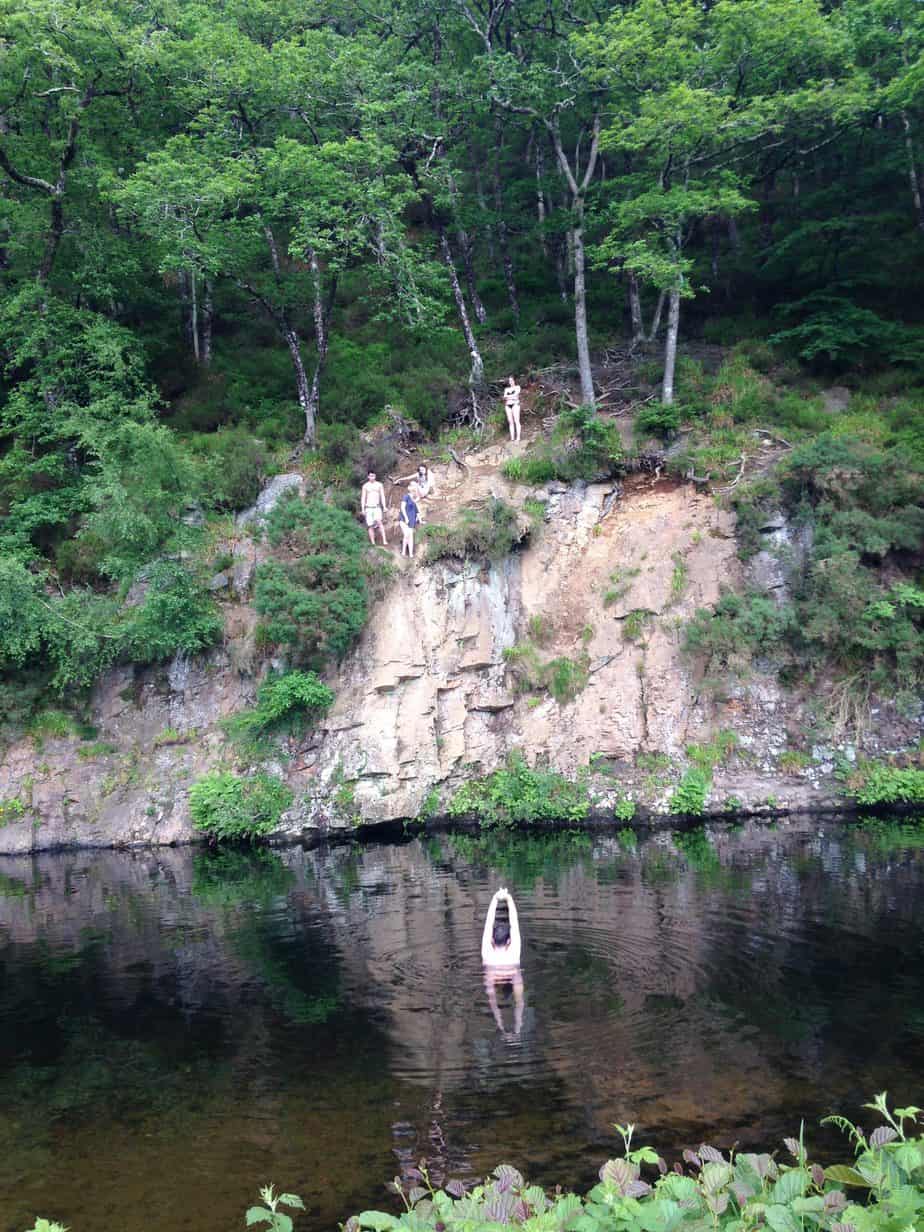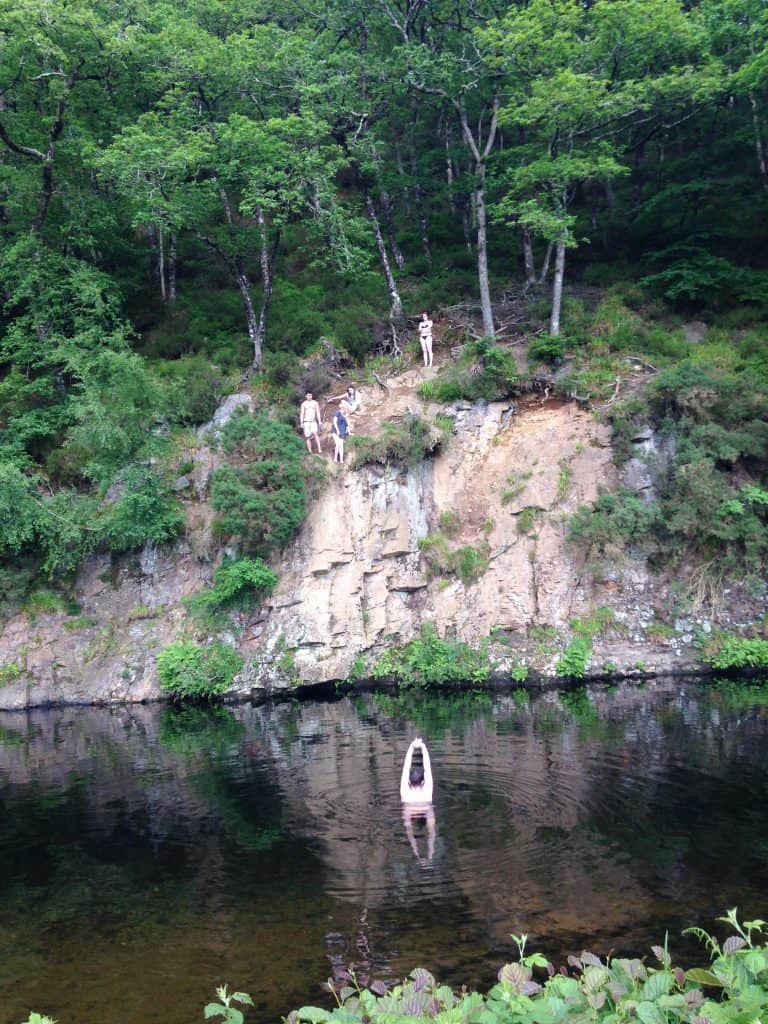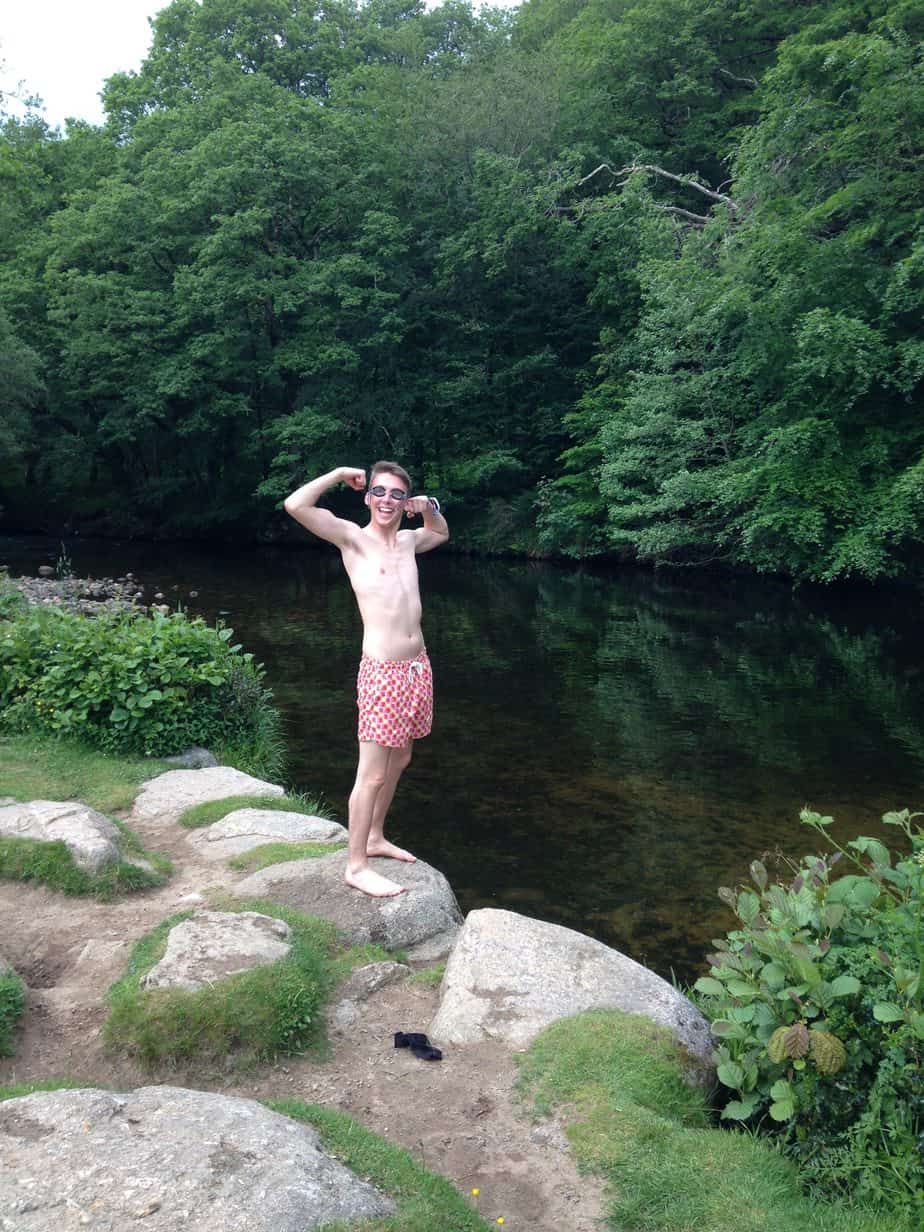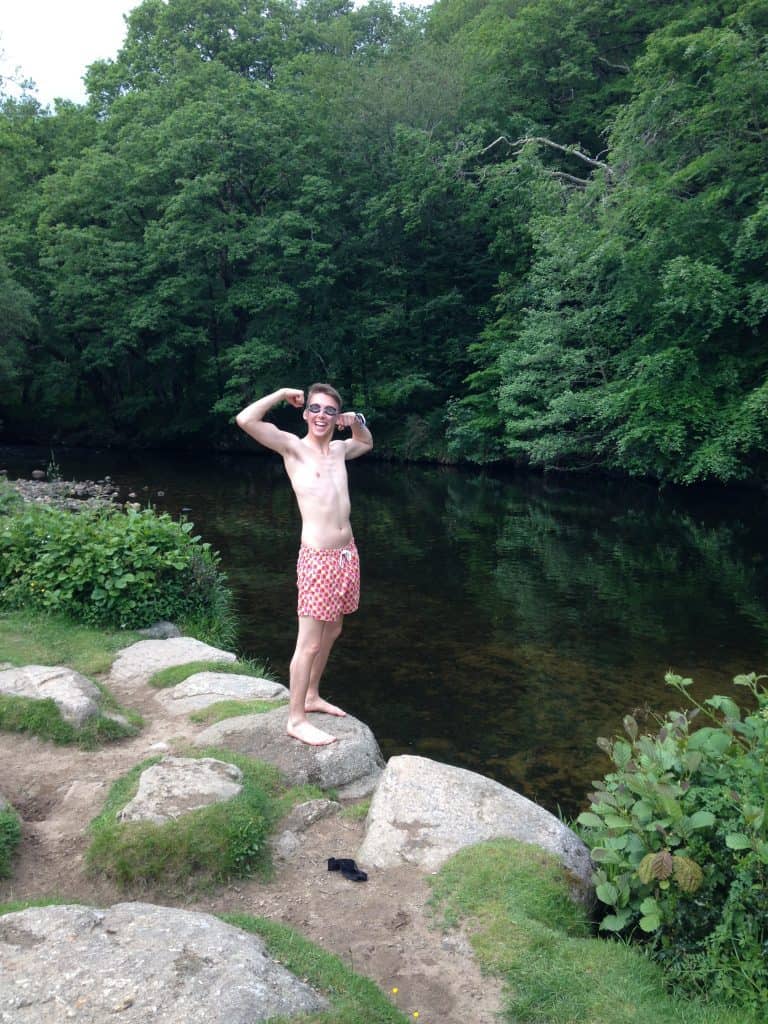 Cliff jumping in Spitwick river in England.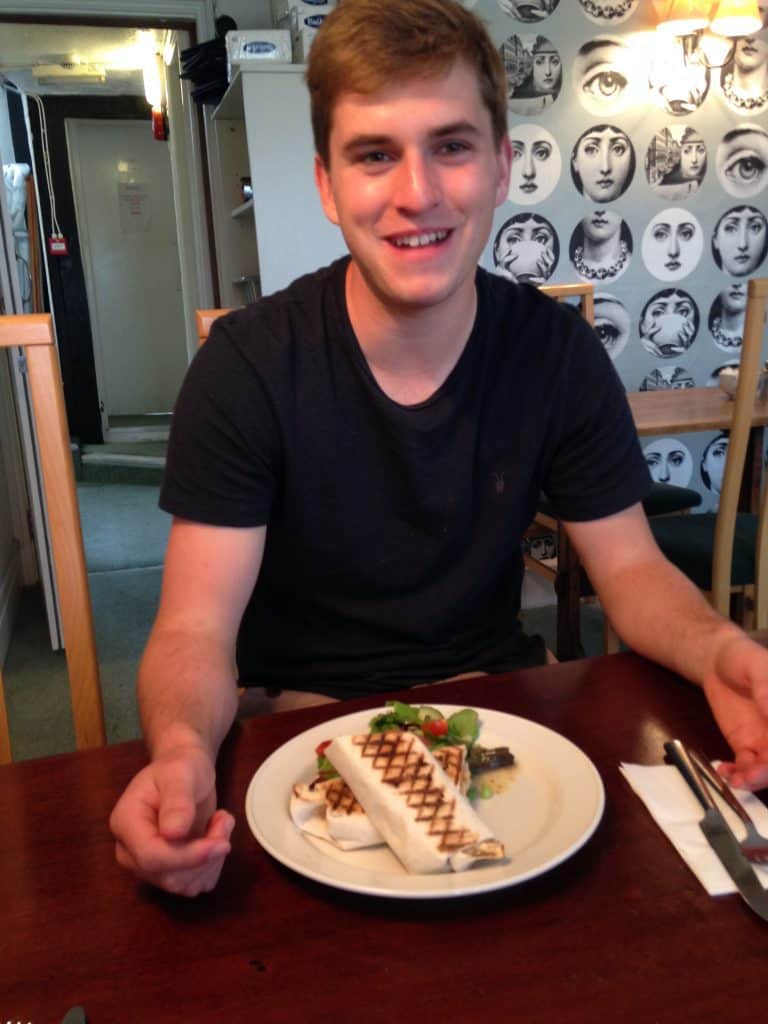 Dragging my boyfriend to my favorite Tea Cafe where he insisted on ordering a wrap…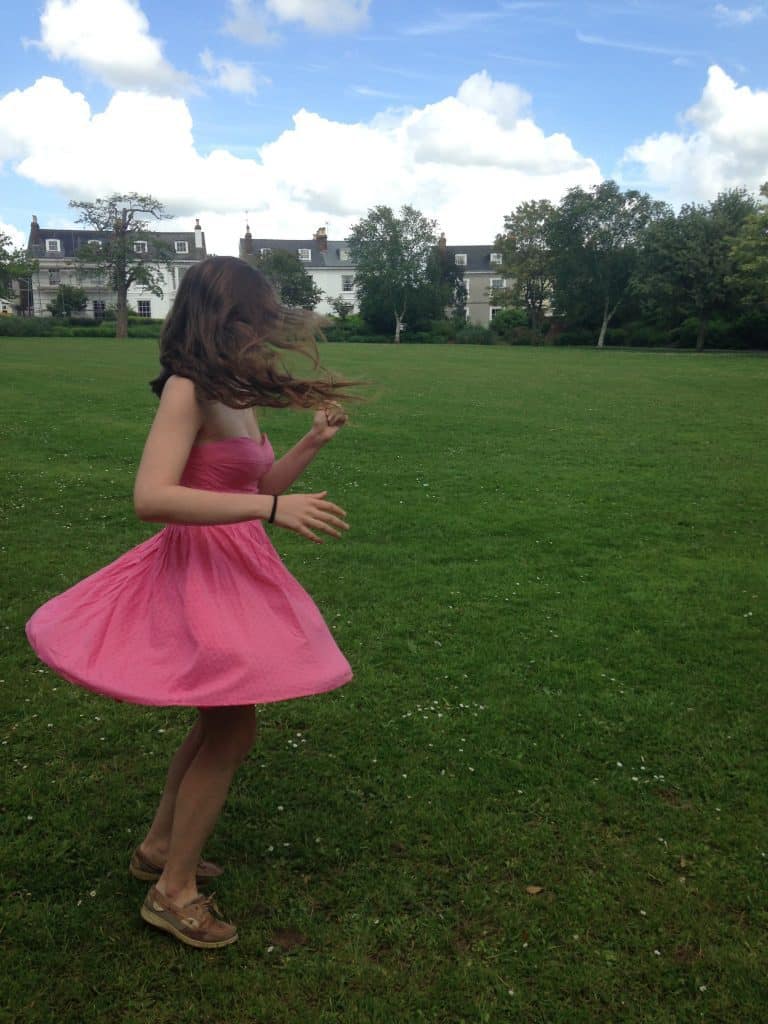 Twirling in the park…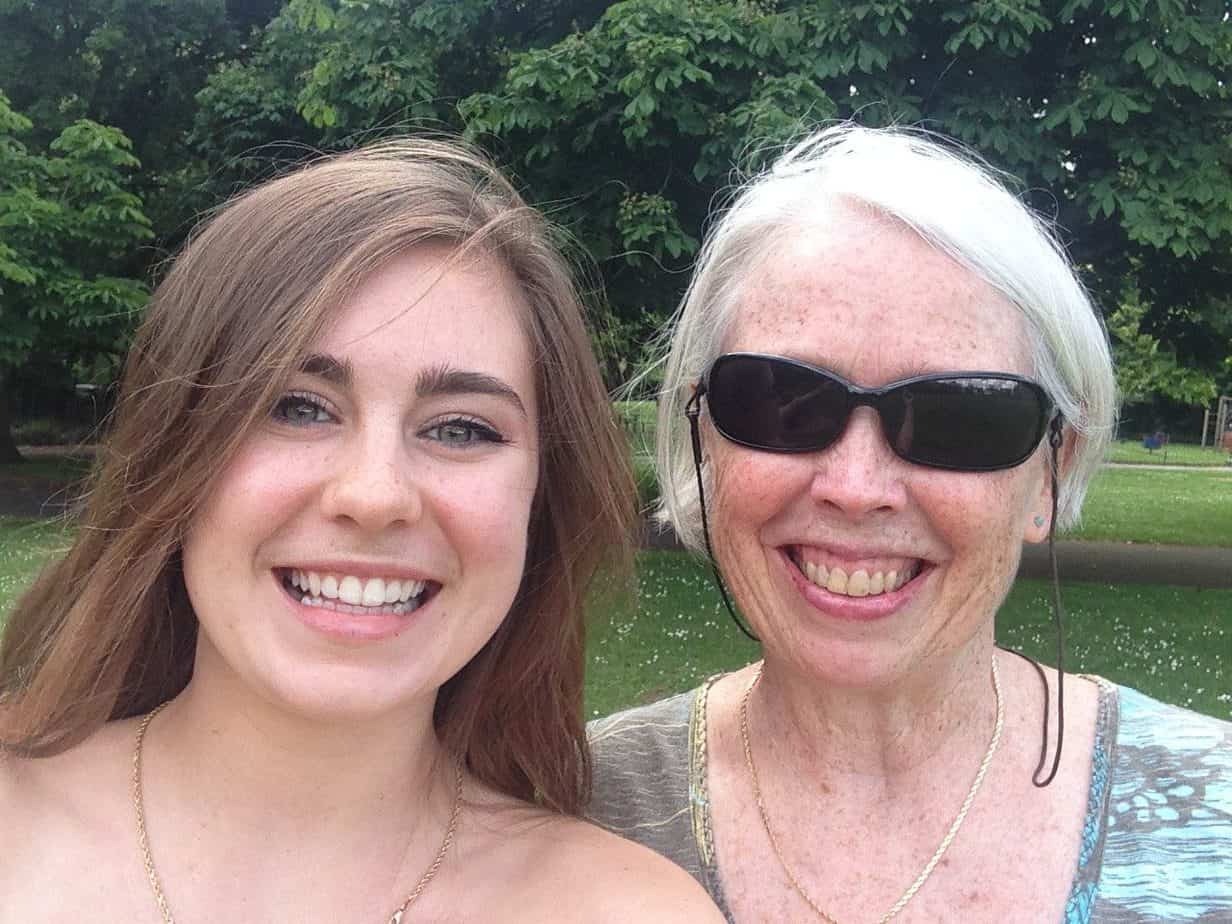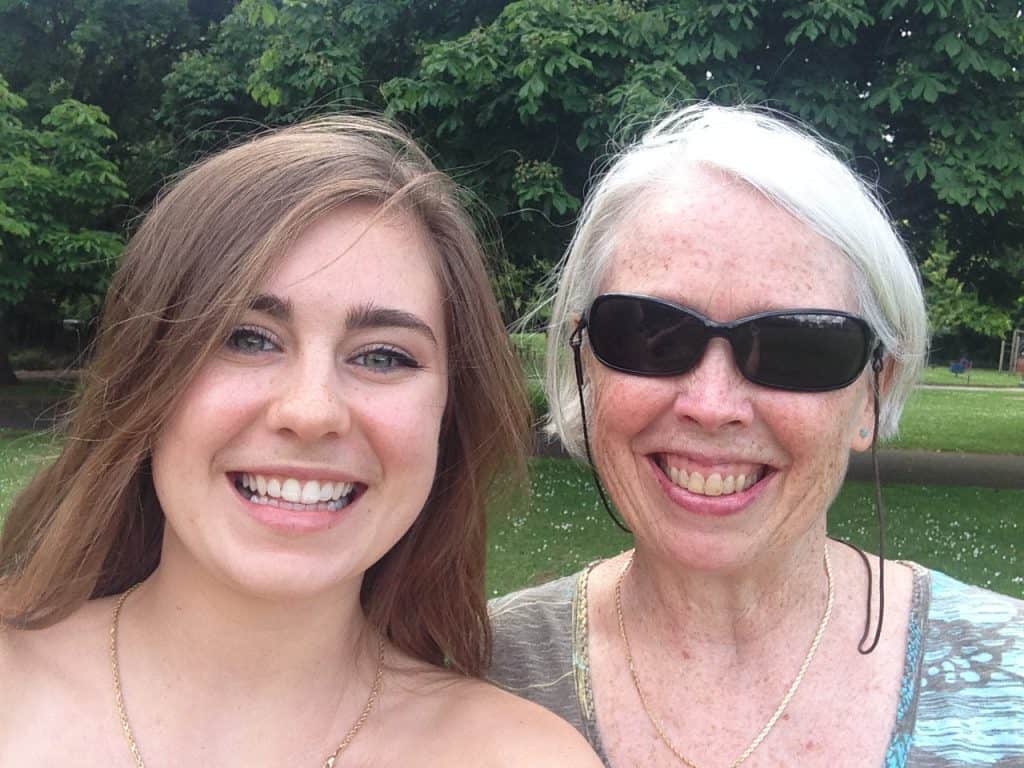 Introducing my family to England.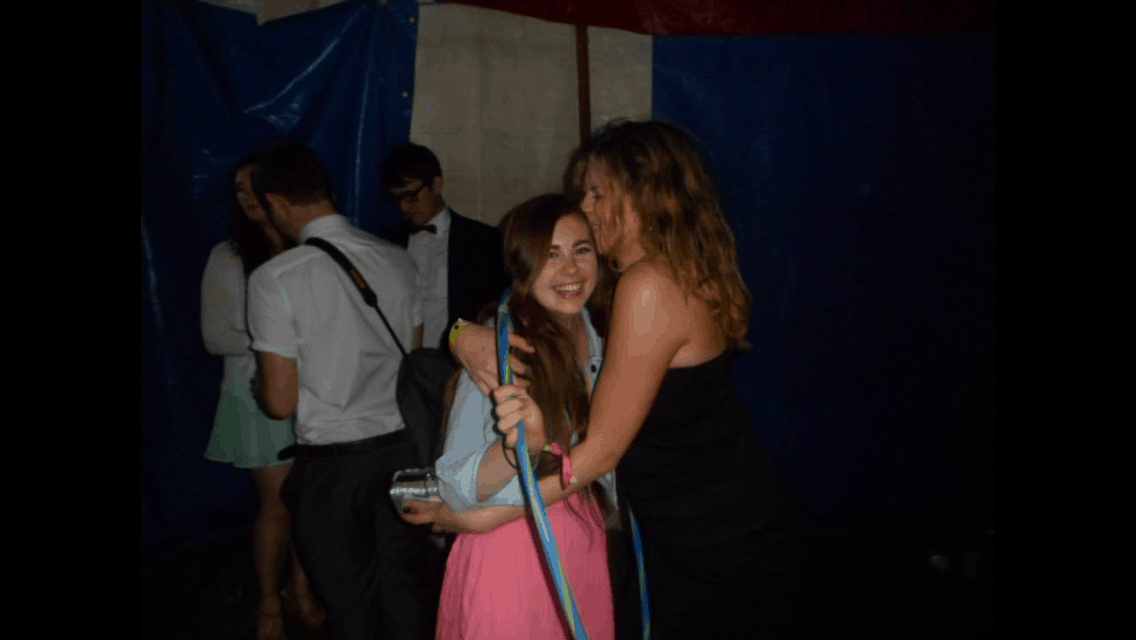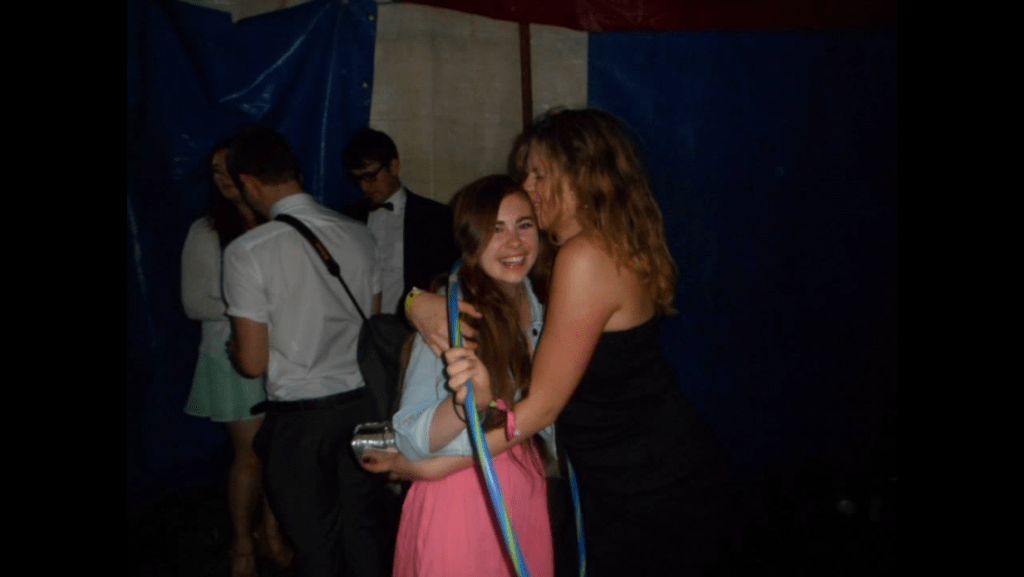 Dancing at the Enchanted Garden Ball with my English best friend (and some hula hoops).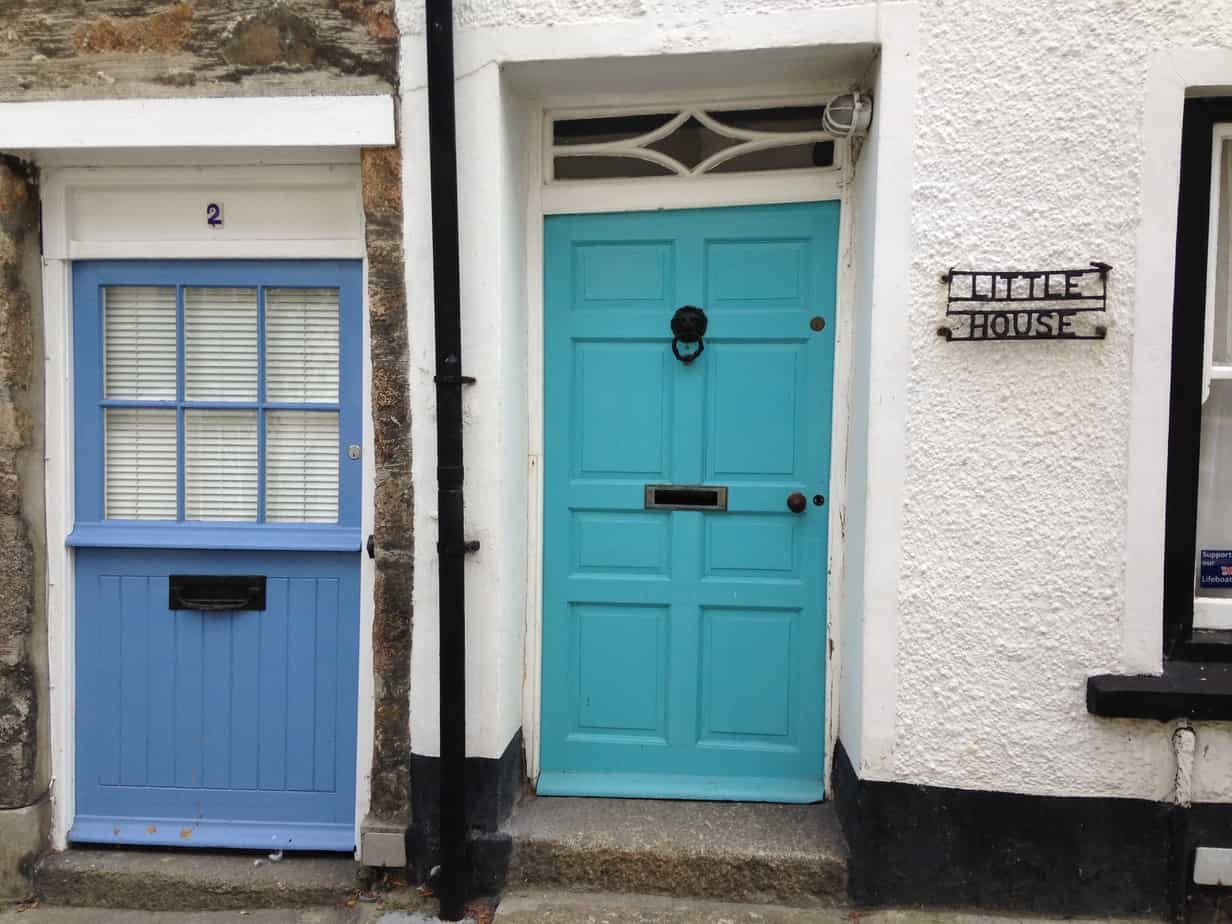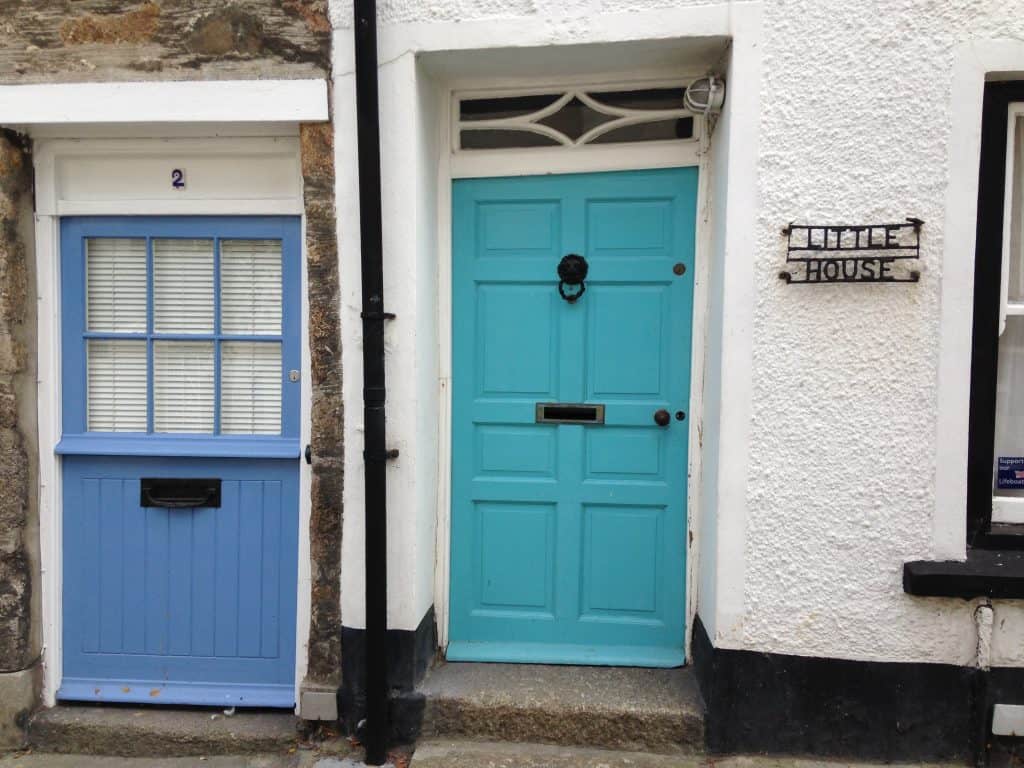 Wandering through tiny Cornwall towns.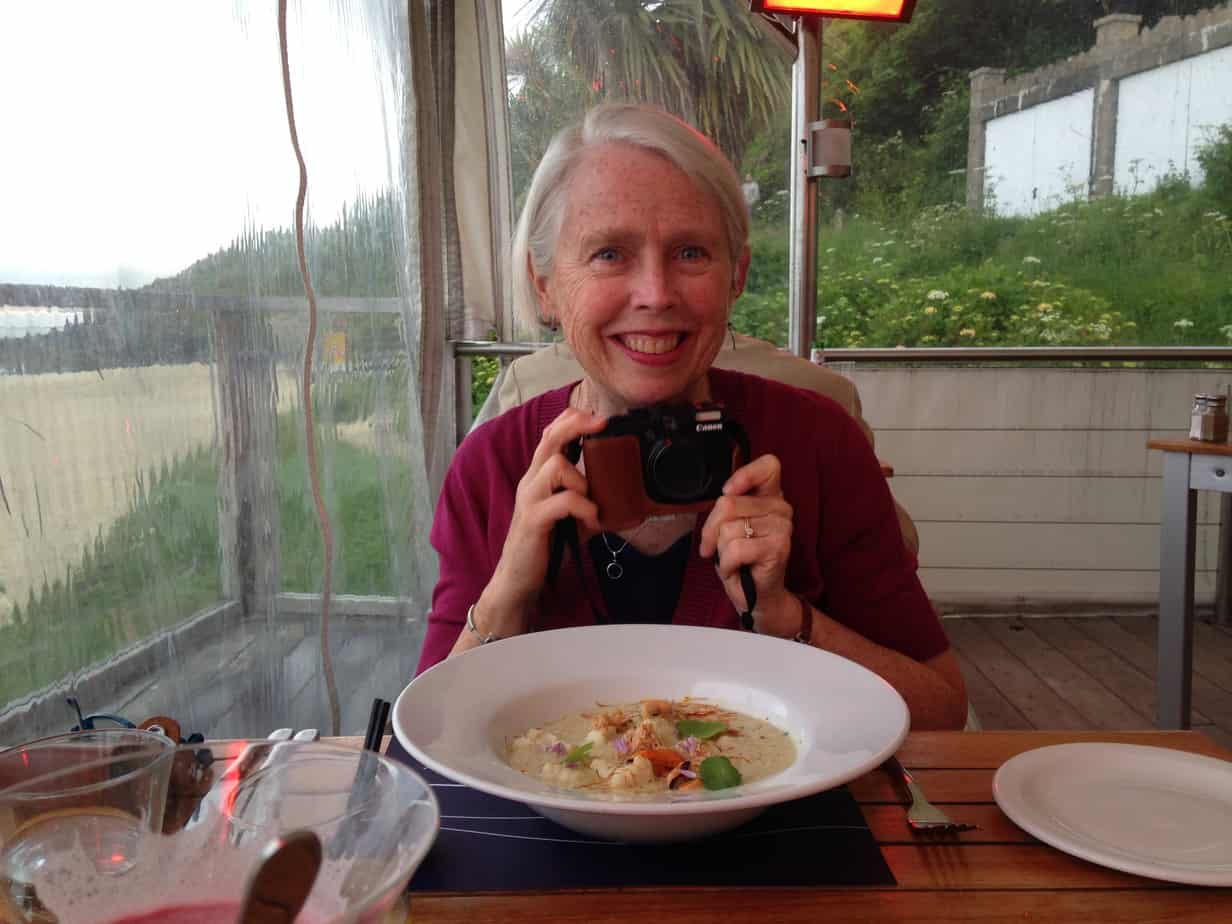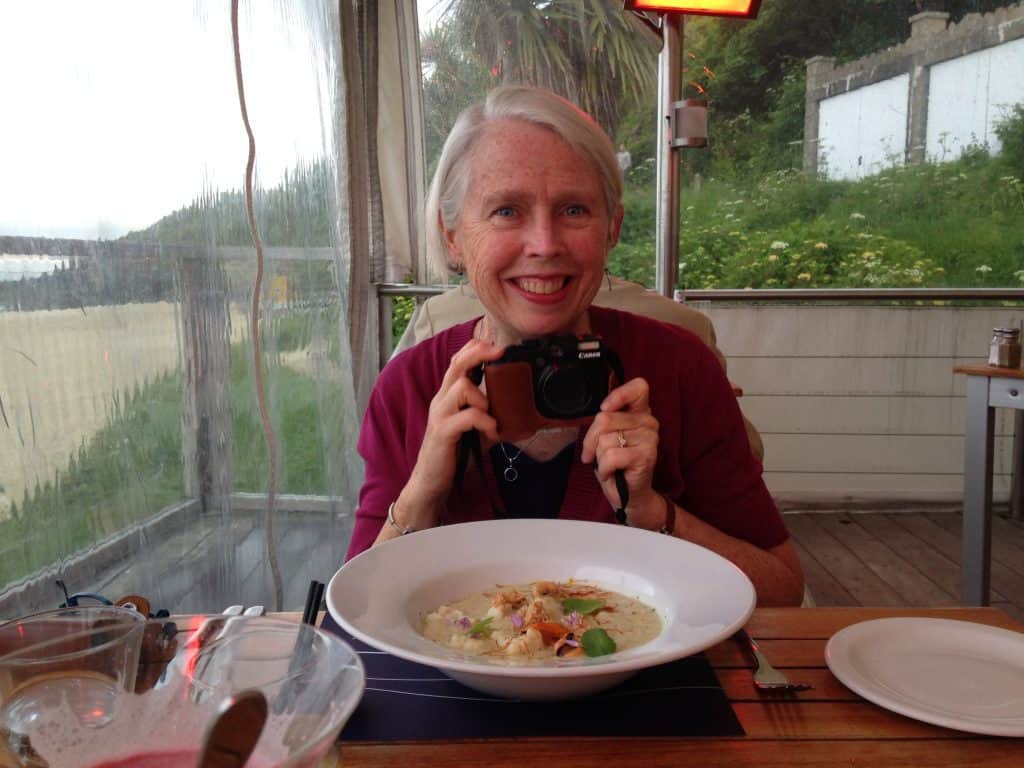 Eating in a beach house in St. Ives with my Mom.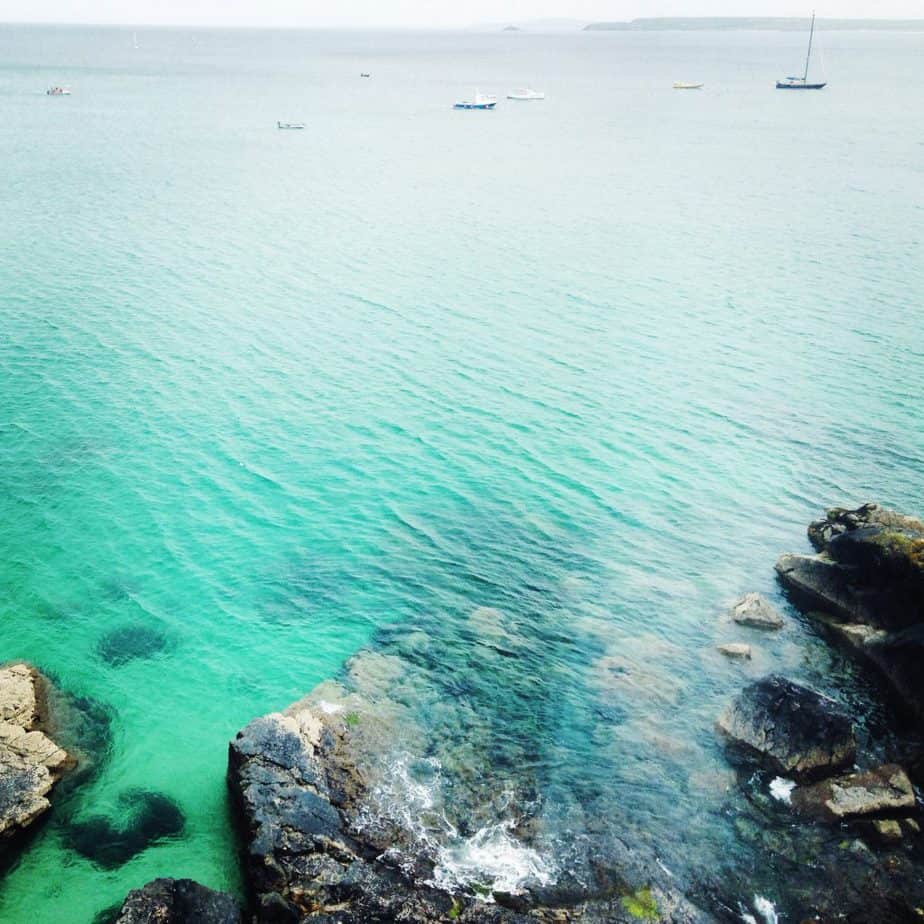 And staying in a beach house in St. Ives with my Mom.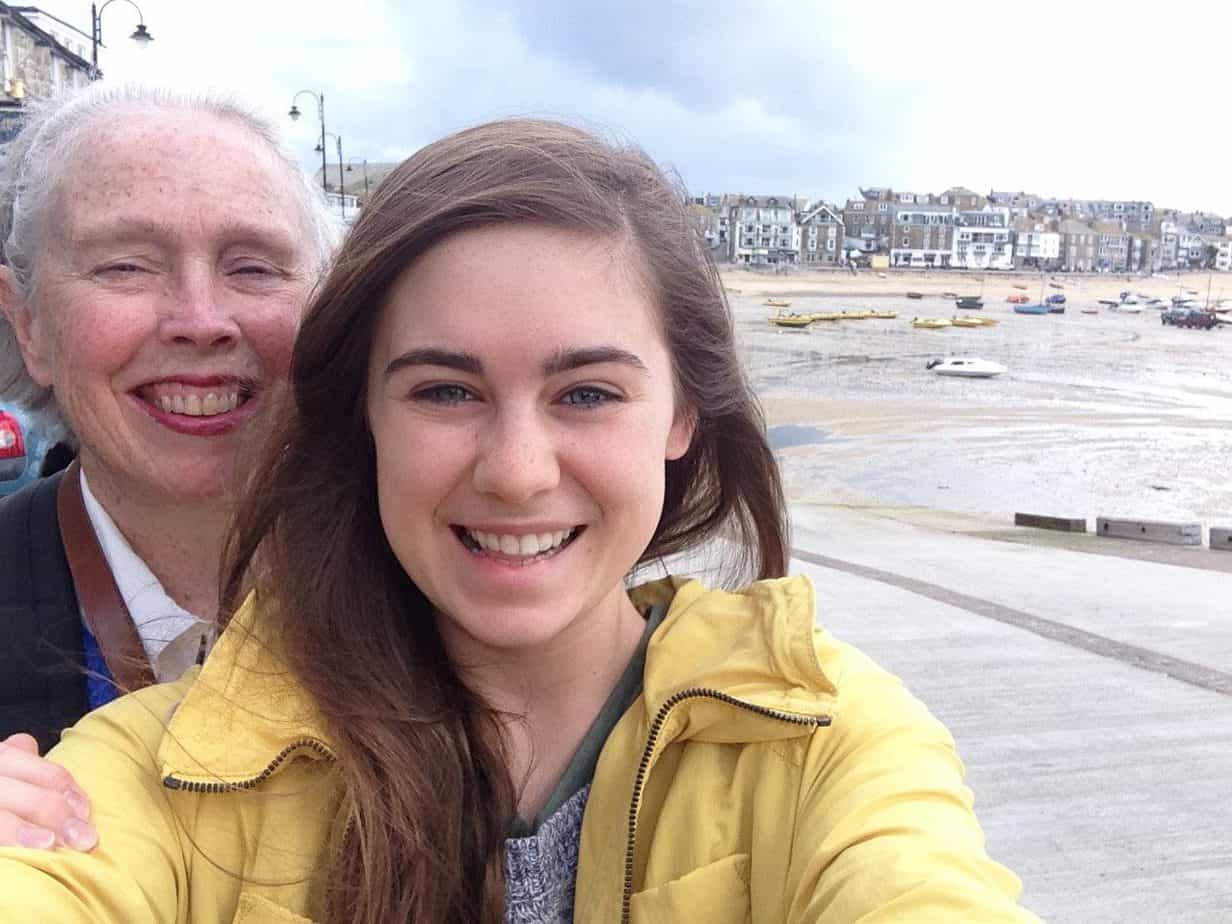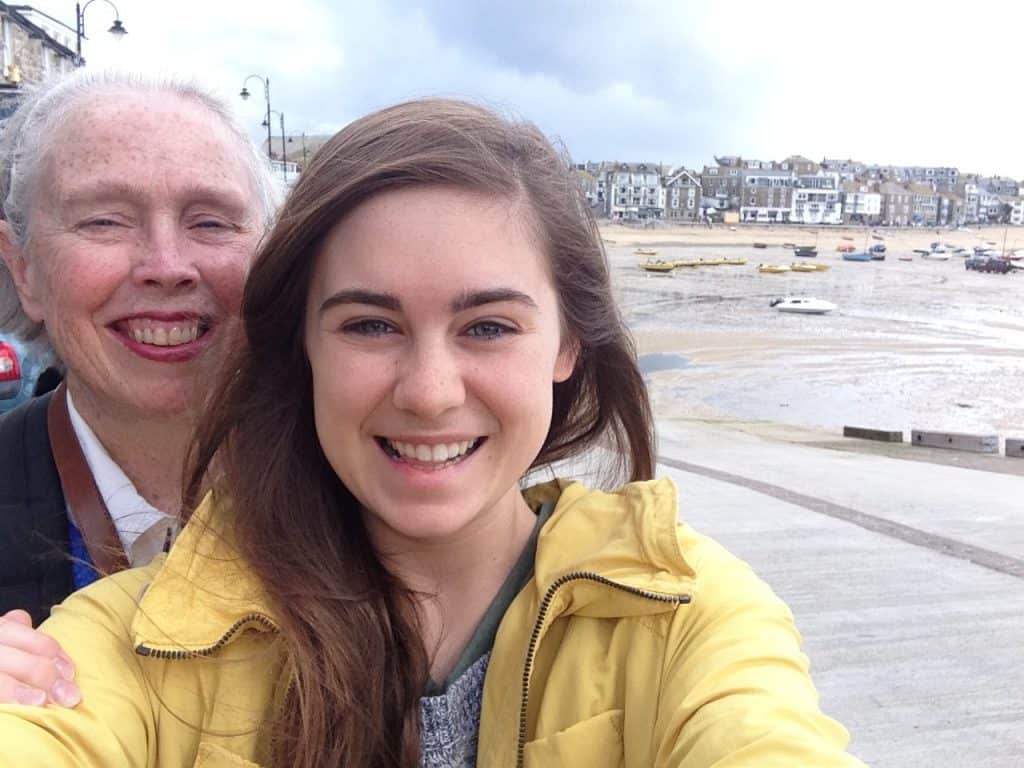 And wandering through St. Ives with my Mom at low tide… (we really like St. Ives).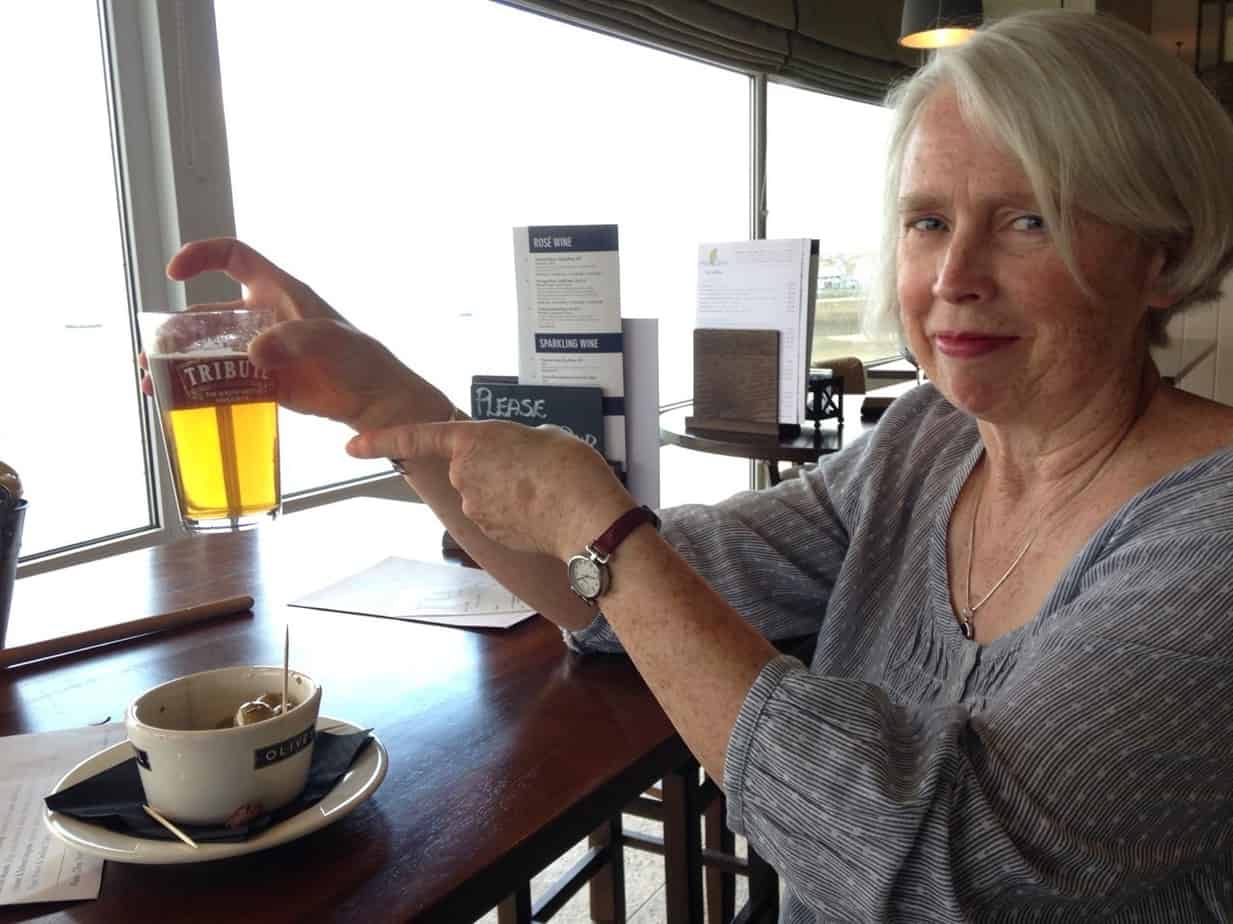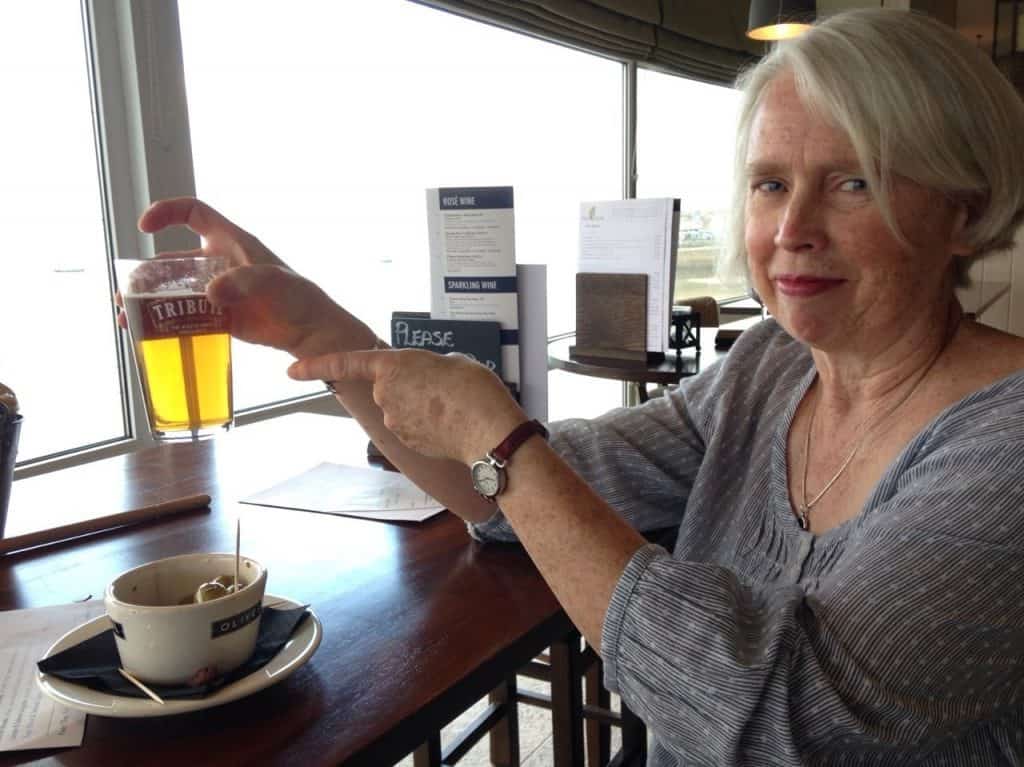 Drinking cider, a lot of cider!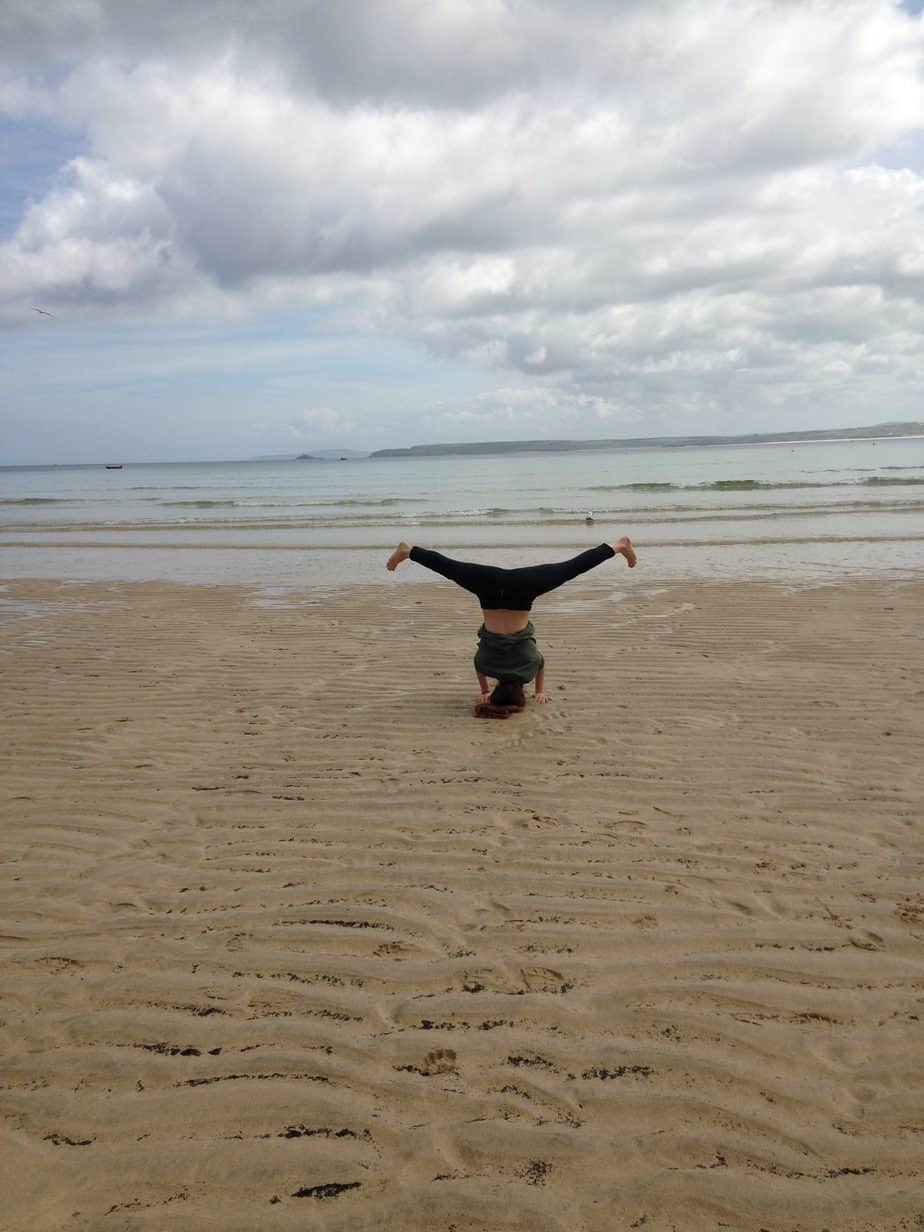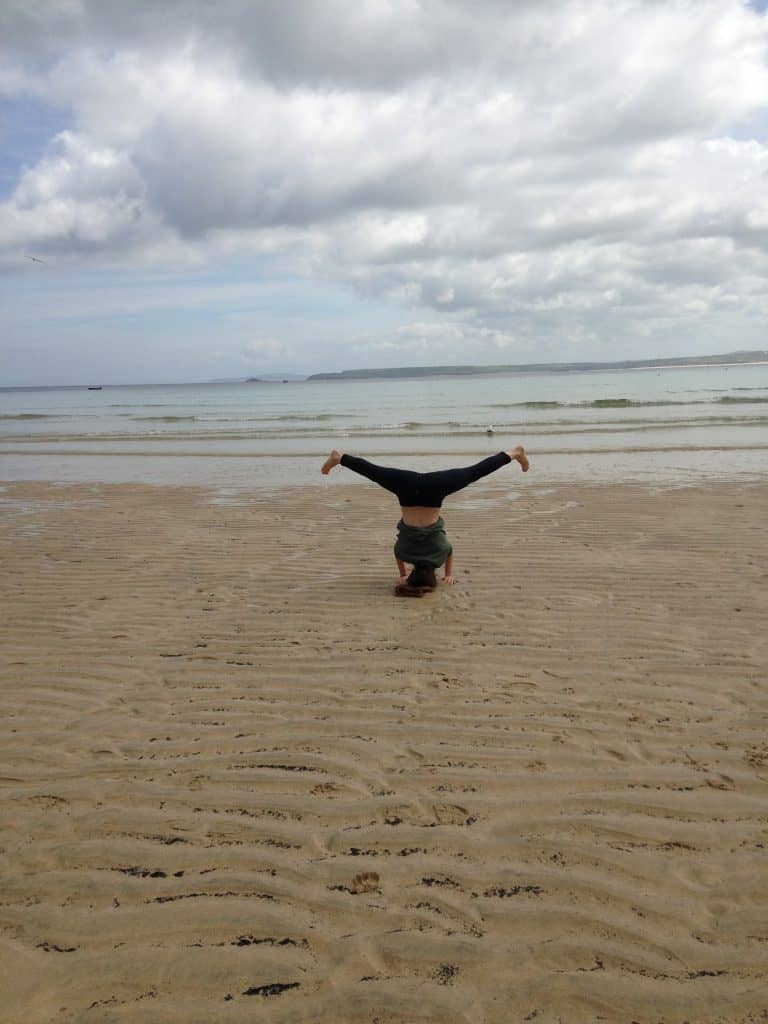 And lots, lots, lots, lots of scones and tea.