11 Days Driving Through Slovenia: Itinerary & Video!
Hi friends – a short and sweet one for y'all today, in (belated) honor of Valentine's Day and my never ending love of Slovenia (oh…and the guy who drove me through the whole country). In August, Dan and I spent 11 days driving through Slovenia and it was one of my favorite trips of all time. Honestly, every time a Slovenian athlete comes on the TV in the Olympics now I'm like "I LOVE SLOVENIA!!!!"
So in this post I want to share a short & sweet video I made of our trip. I also definitely want to create more Slovenia content in the future, but here's a run-down of our itinerary. We did a LOT of research, including advice from one of my professors who is Slovenian, and I would highly recommend the route we took.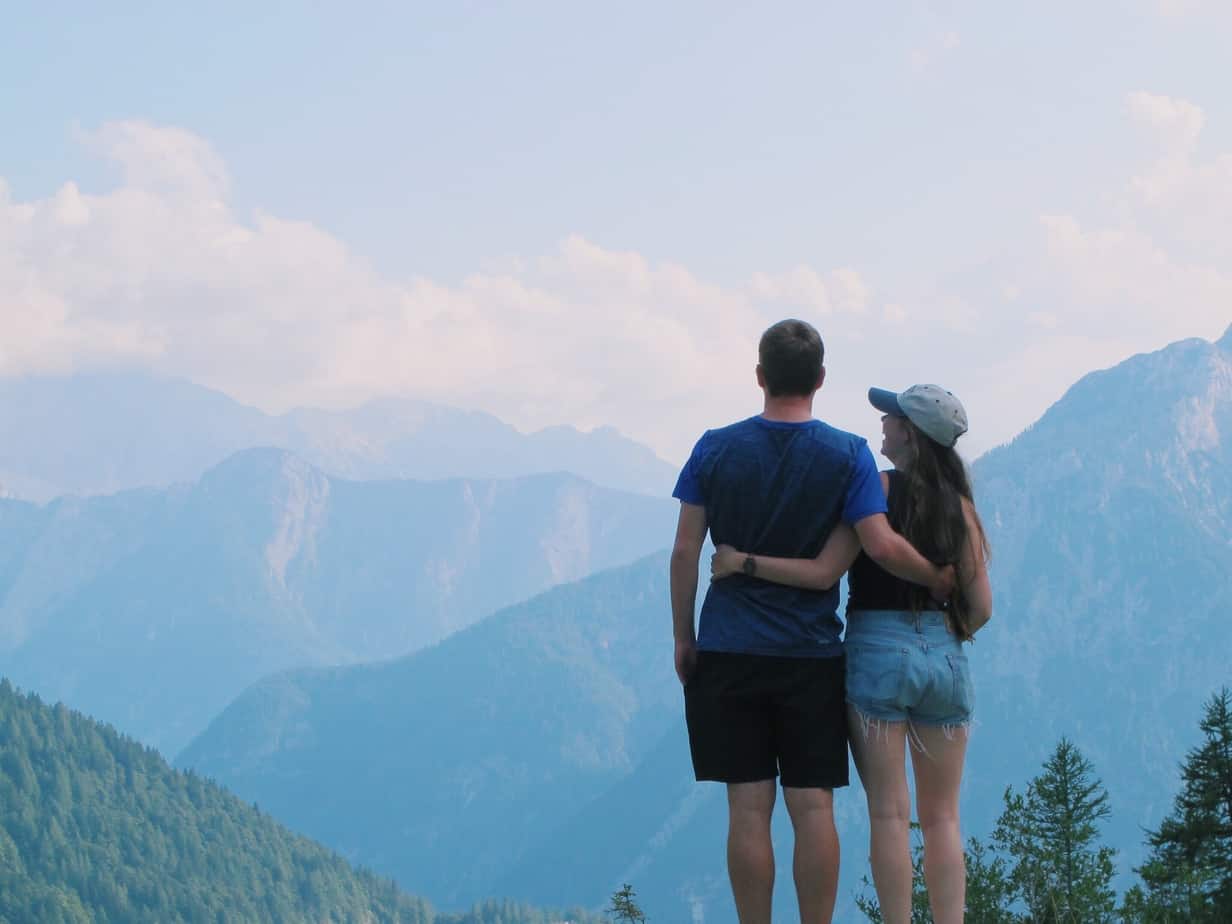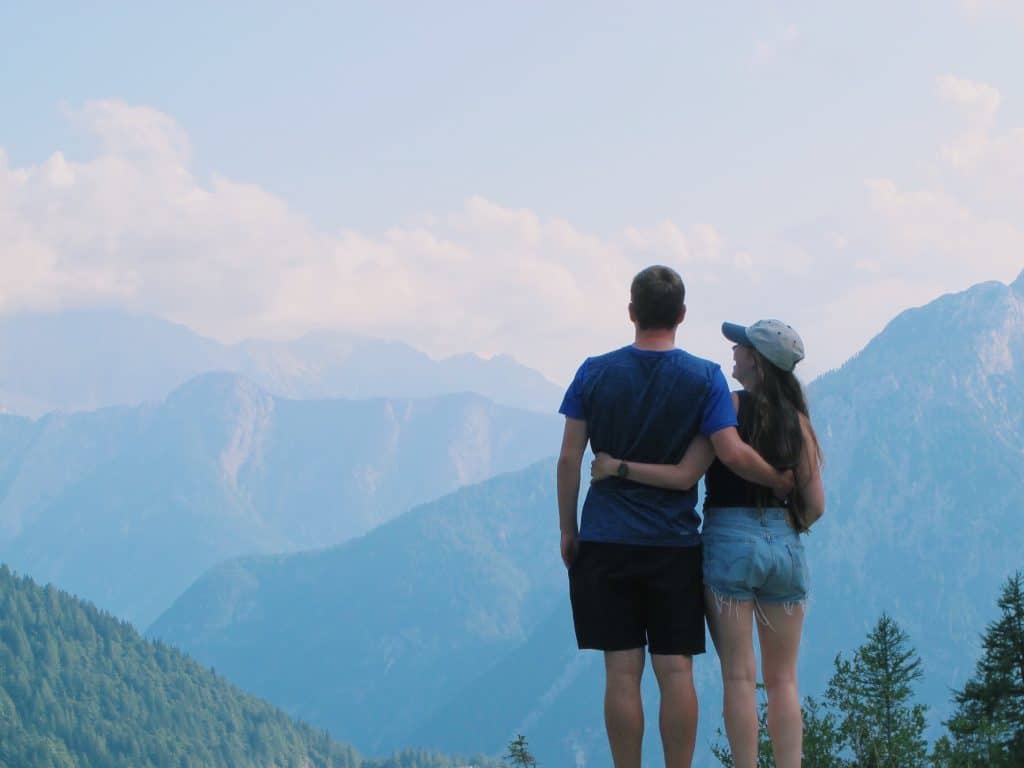 Driving Through Slovenia Itinerary
Days 1-3: Ljubljana. Arrived via train from Budapest. We stayed at Hostel Celica (a reconverted prison) which is unfortunately now closed 🙁 We also did the Curiocity Social Responsibility tour and I would 100% recommend!
Days 4-5: Lake Bled. We rented a car in Ljubljana and drove to Bled. Explored Bled our first day, and did a day trip to Lake Bohinj on our second day.  We stayed at Apartmentji Ledrar and were like the only guests (in August!) in this massive BRAND new guest house. It was bizarre but so luxurious for the price.
Days 6-8: Bovec. We did an epic roadtrip from Bled to Bovec, first stopping at Vintgar Gorge (just outside of Bled). From there we took the route through Triglav National Park and (Dan) drove the 50 hairpin turns to the Vrsic Mountain Pass summit. In Bovec we stayed at Hostel Soca Rocks which was definitely the place to be in this tiny adventure town. We did ziplining the first day and white water rafting the second day through Aktivni Planet.
Days 9-11: Ptuj. We (Dan) drove from Bovec to Ptuj with a halfway stop at Skocjan Caves. We stayed at Mestni Hill Farmstay right outside Ptuj which is a tiny farm with dogs, cats, ducks, sheep, chickens… basically I was in heaven. We did a lot of wine tasting including the Jeruzalem Wine Road!
DRIVING THROUGH SLOVENIA WAS MAGICAL.
You can see 11 days in 3 minutes here… (plus a song I'm obsessed with at the moment).
Oh, and in honor of Valentine's Day…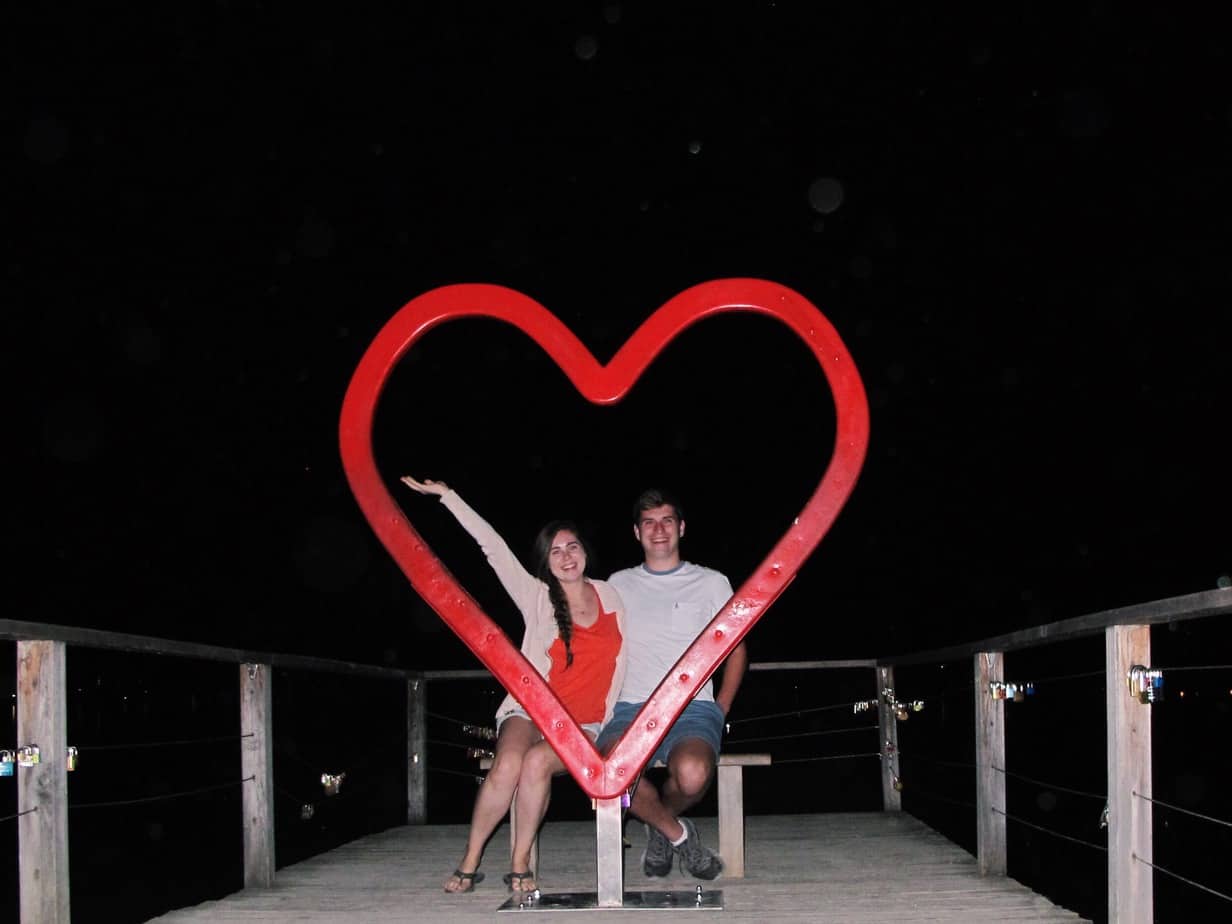 Sarah xx
*This post contains affiliate links. 
Pin it for later…