War Horse & a Day in London
We arrived into London Paddington on a gray, blustery day, ready for our night at the theater.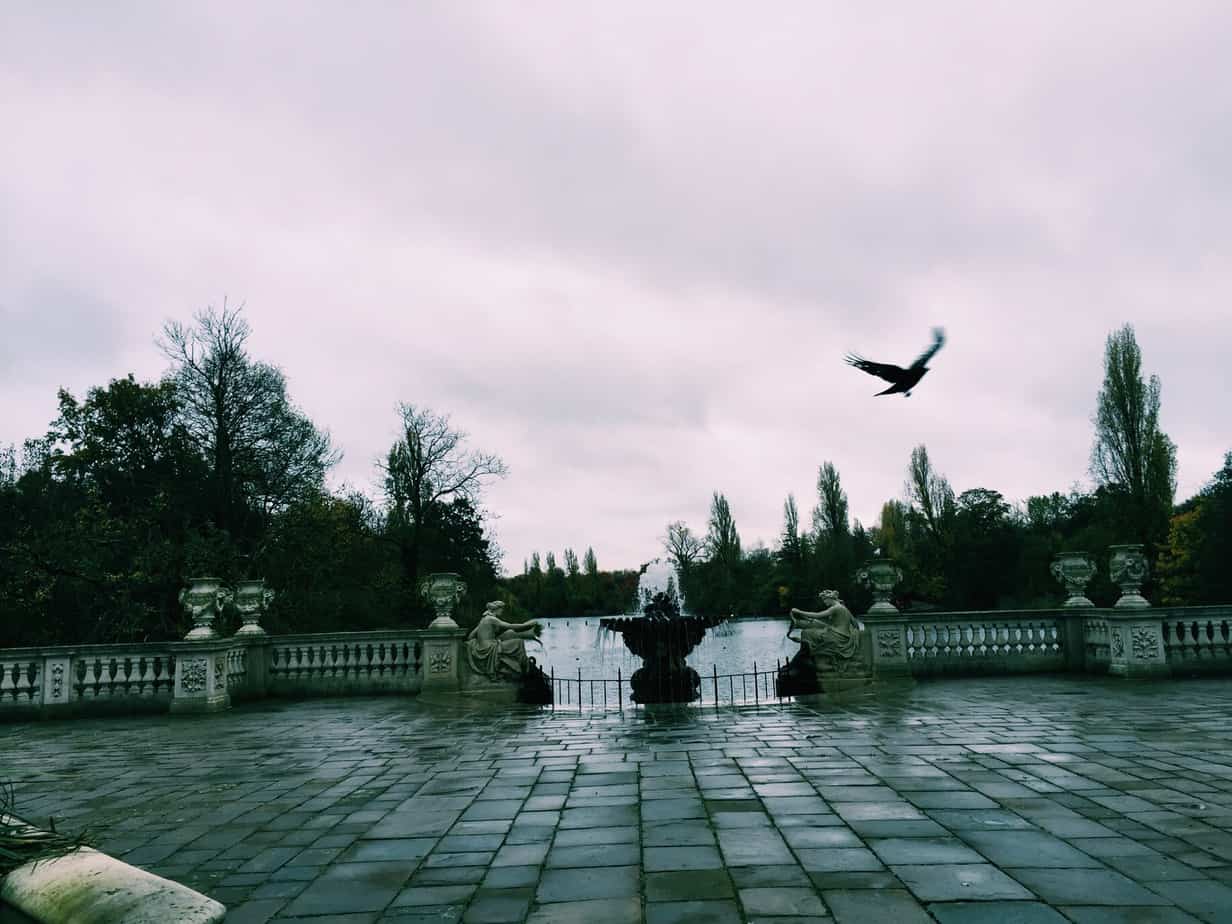 My dad had been to London once before when I was in high school (barring visits to Heathrow) and we saw Phantom of the Opera on West End. Our seats were so high up in the balcony that we were above the chandelier. Still, it was an incredible, formative experience for me and I've loved West End ever since.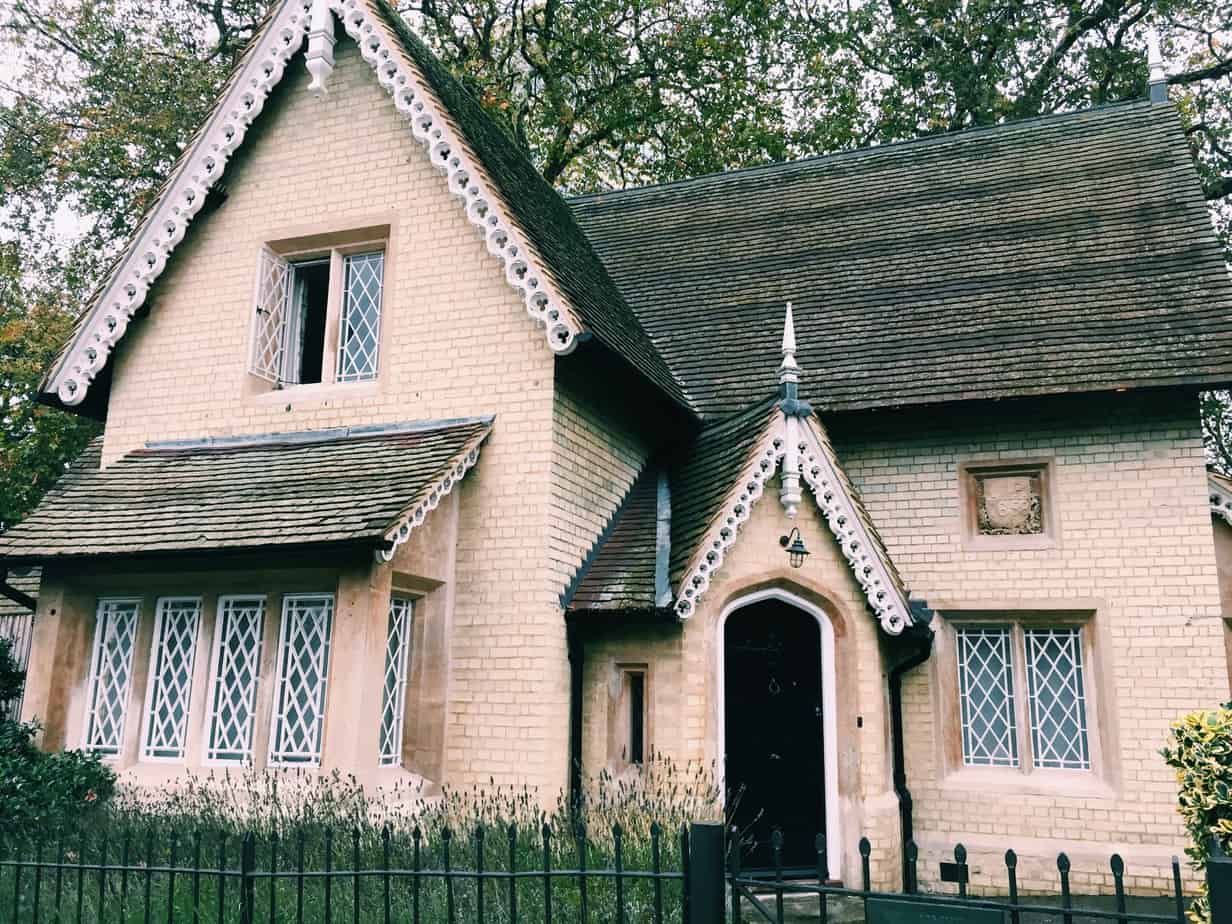 So I was very excited that my dad suggested seeing a play. It took us til the last minute to buy tickets, but we got tickets for War Horse, a show that's been on the stage for ages and I've always wanted to see! But more on that soon…
We were staying at a hotel near the London Paddington station for the weekend – mainly for the proximity to the Heathrow Express as my dad was leaving early Sunday morning. It also happens to be located just a few minutes walk from Hyde Park. Neither of us had been to Hyde Park before so we took a stroll over…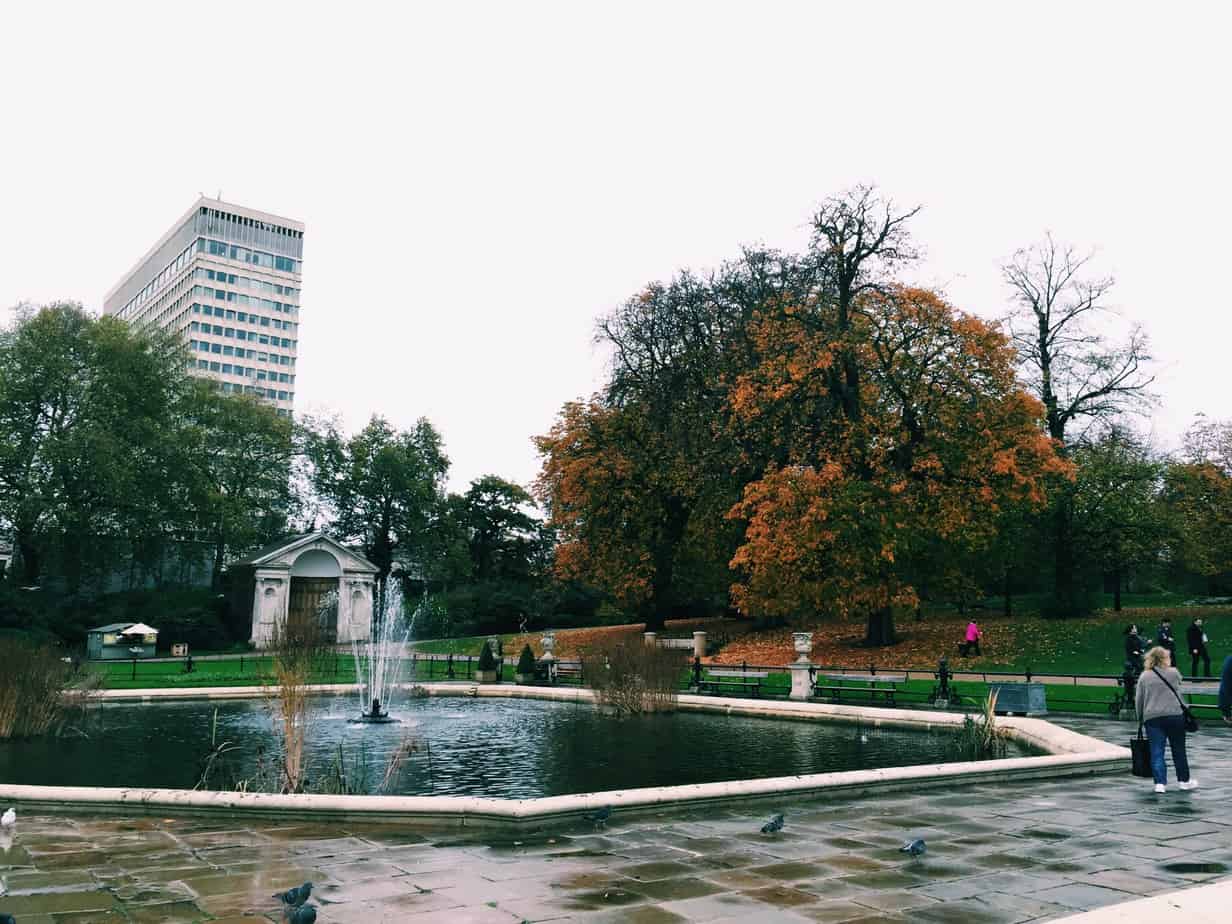 And enjoyed some of the fall colors..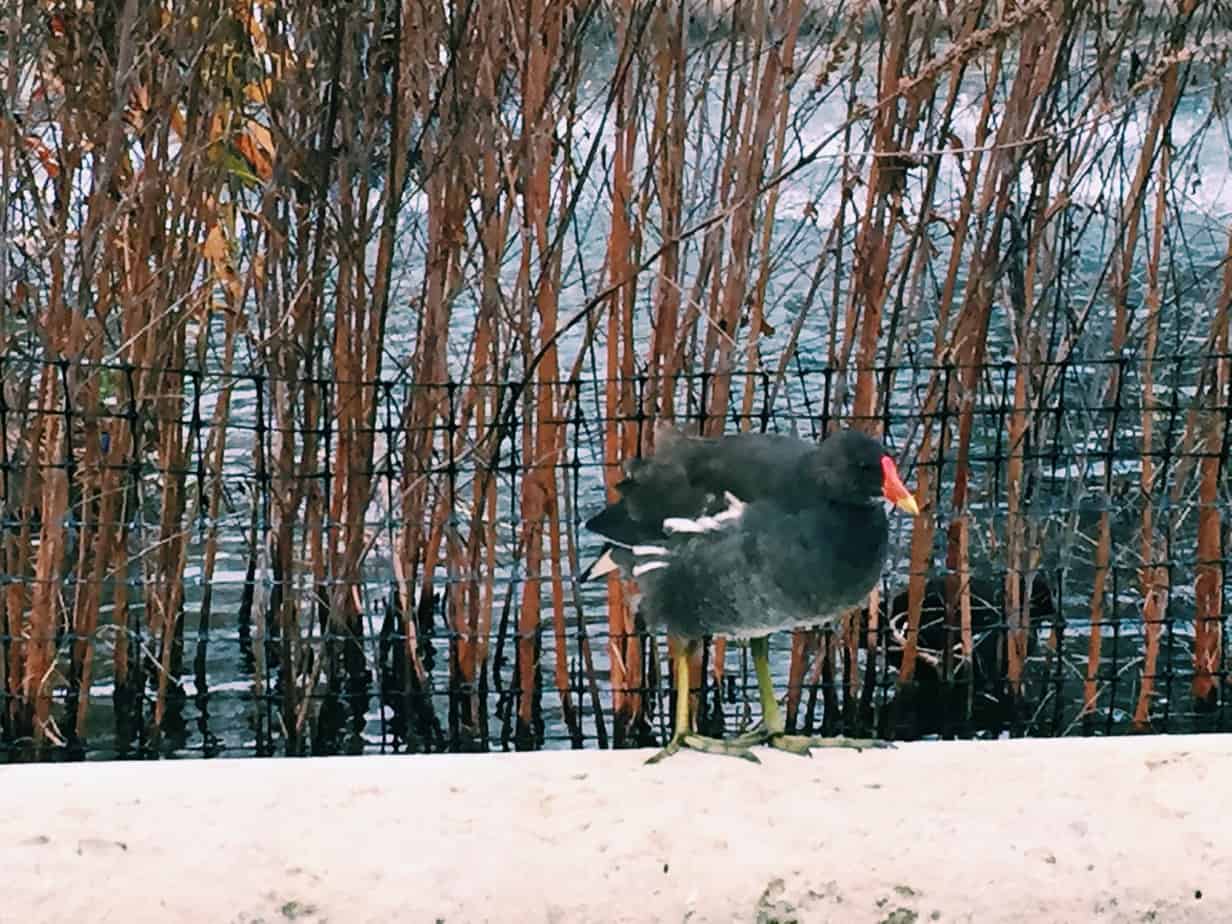 And wildlife…
And my favorite, this little tiny cottage that someone actually lives in tucked away in the park – I remind you this is in the middle of London! Lucky ducks.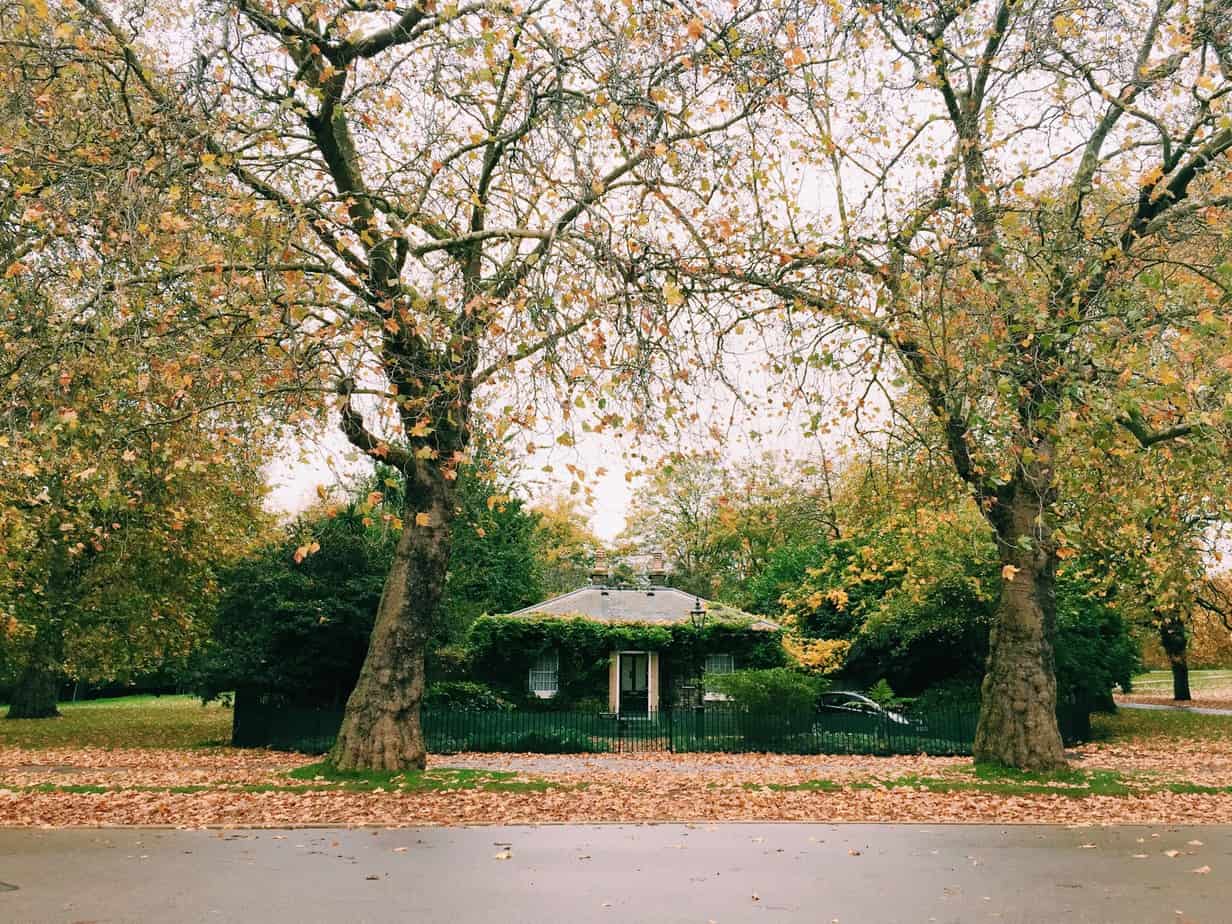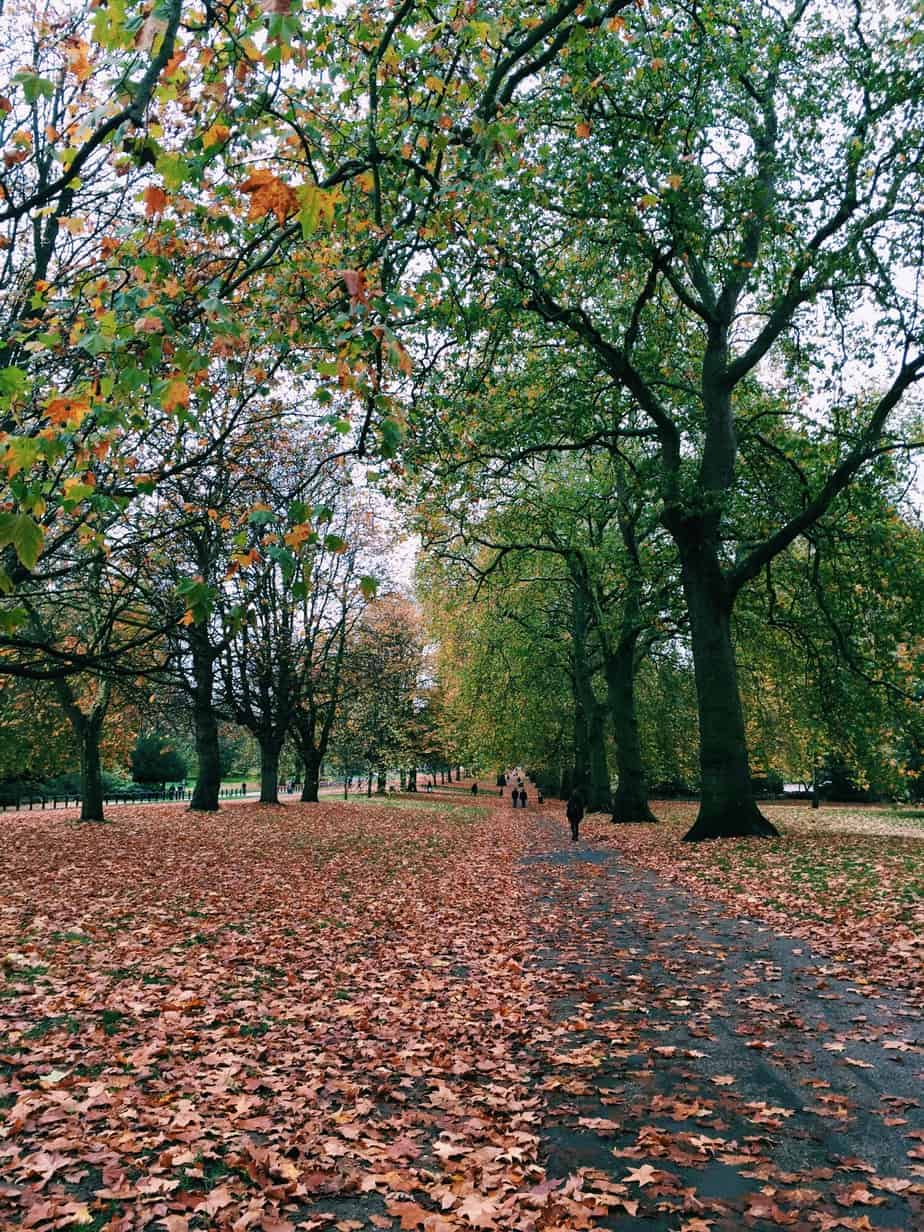 After picking up some hot chocolates and sitting by the lake a bit, we tubed it over to Covent Garden, one of my favorite areas in London. I'd made reservations for us at Jamie Oliver's Italian.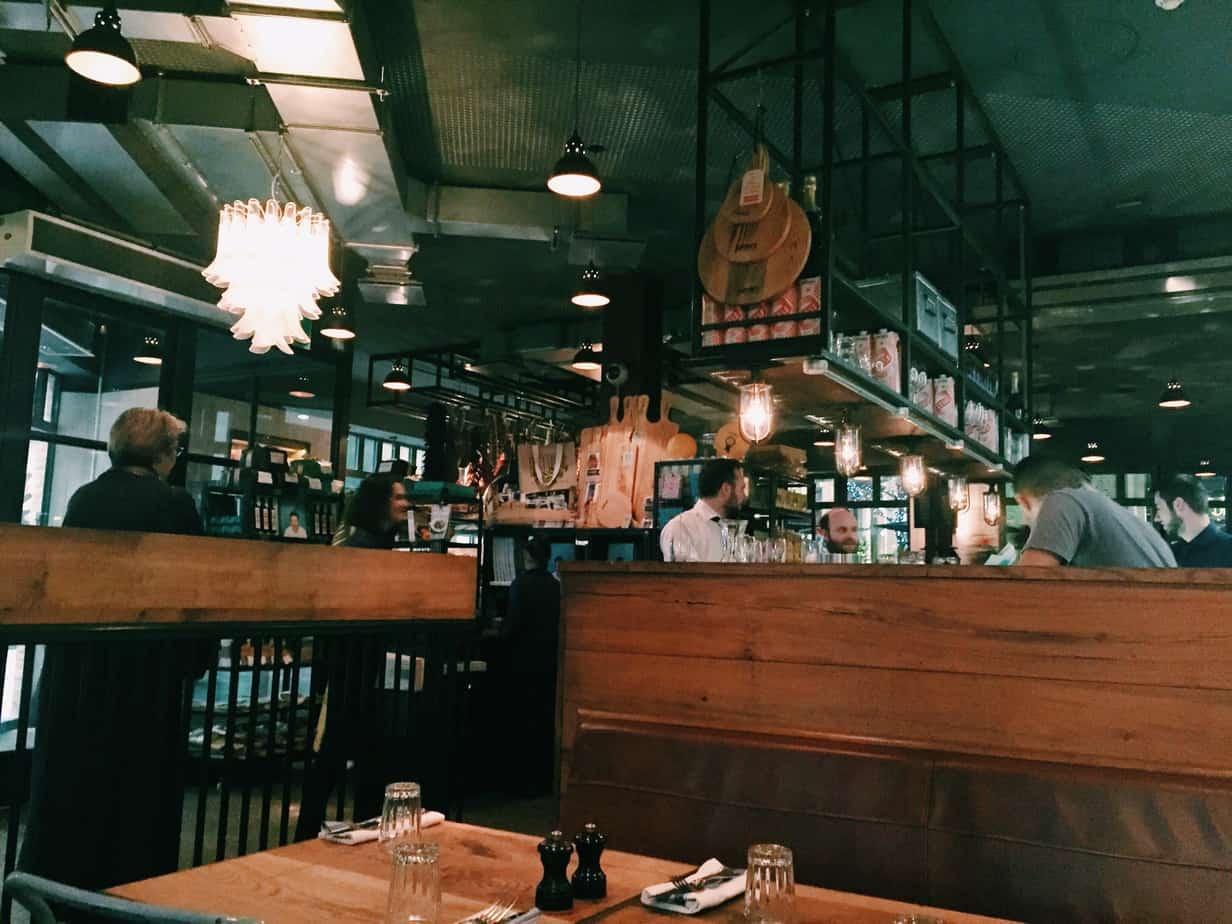 Now, Jamie Oliver (if you didn't know) is a very famous British chef. He's a mogul in the cook book enterprise. He's England's King of food. Two years ago my friends and I attempted to pop into Jamie's Italian for dinner before seeing a play, and the hostess just laughed at us. This is the kind of place you need a reservation.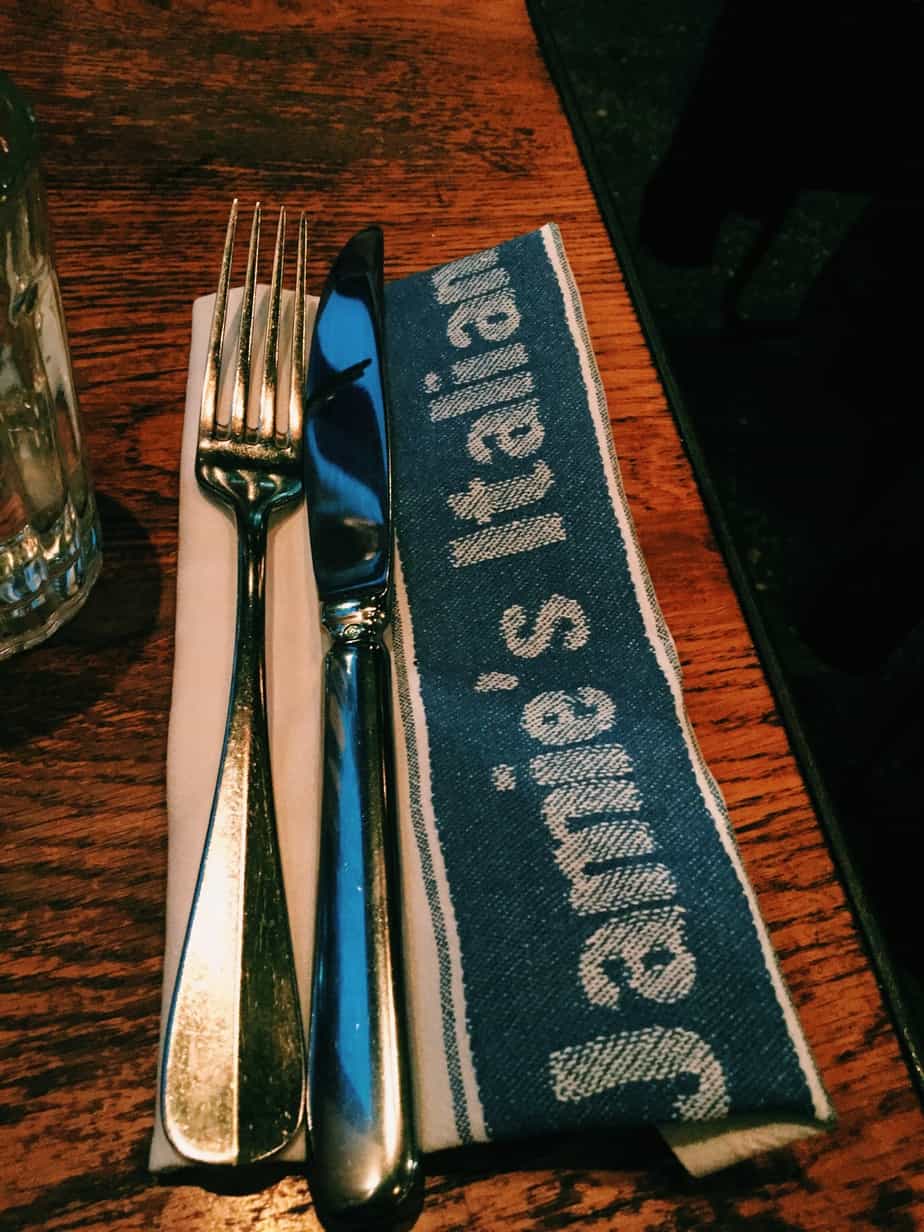 So I'd learned my lesson, and booked us a table for lunch at 4pm. I booked a couple days in advance and this was literally the only option left – which ended up being pretty perfect as we were able to take our time (the service is a bit slow as its so busy) and explore a bit afterwards.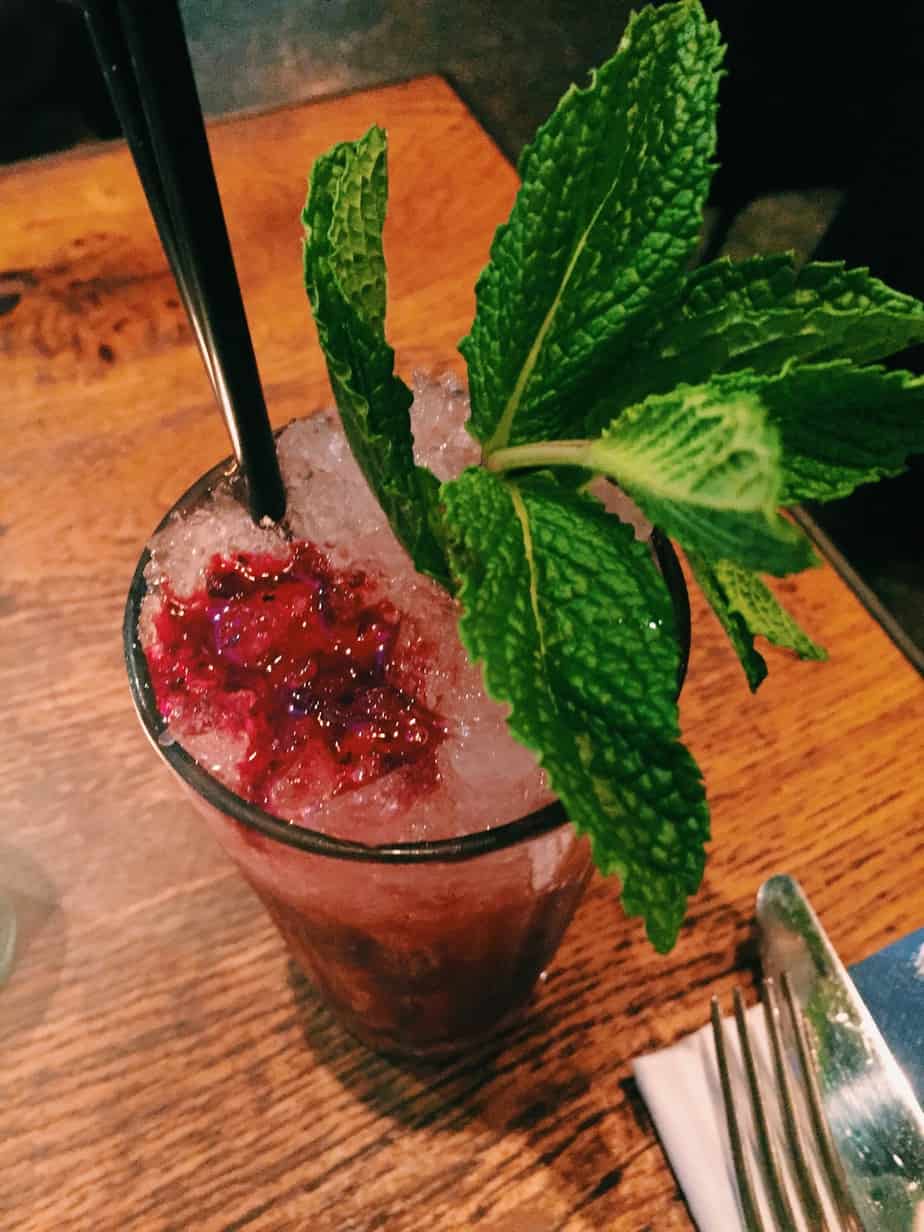 I ordered a black currant and cherry mojito which was the hi light of the meal for me.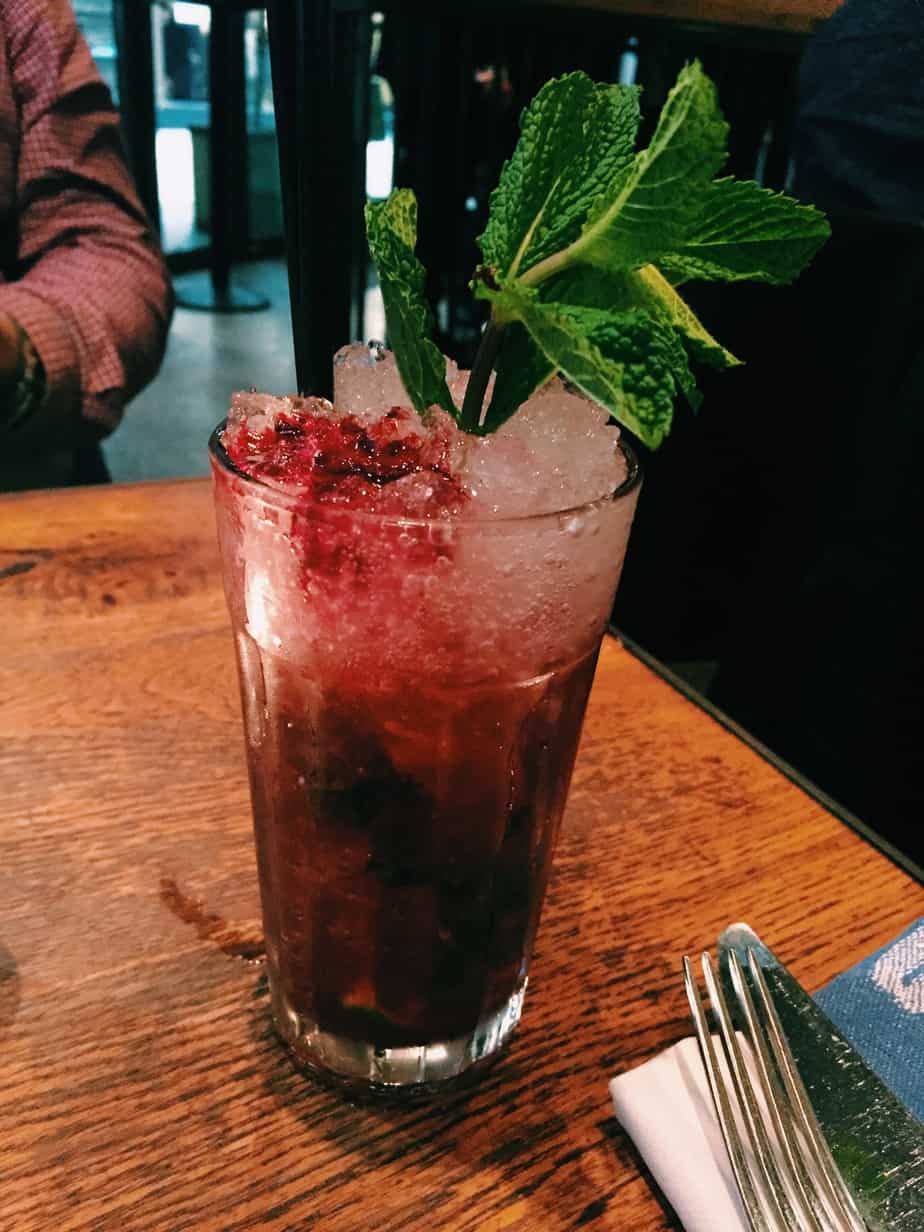 Although the olives on ice with tapenade were pretty amazing too.

Unfortunately the quality went down with our actual main courses. I ordered a typical pasta carbonara (Jamie Oliver's is able to provide gluten free pasta), and my dad ordered a turkey Milanese.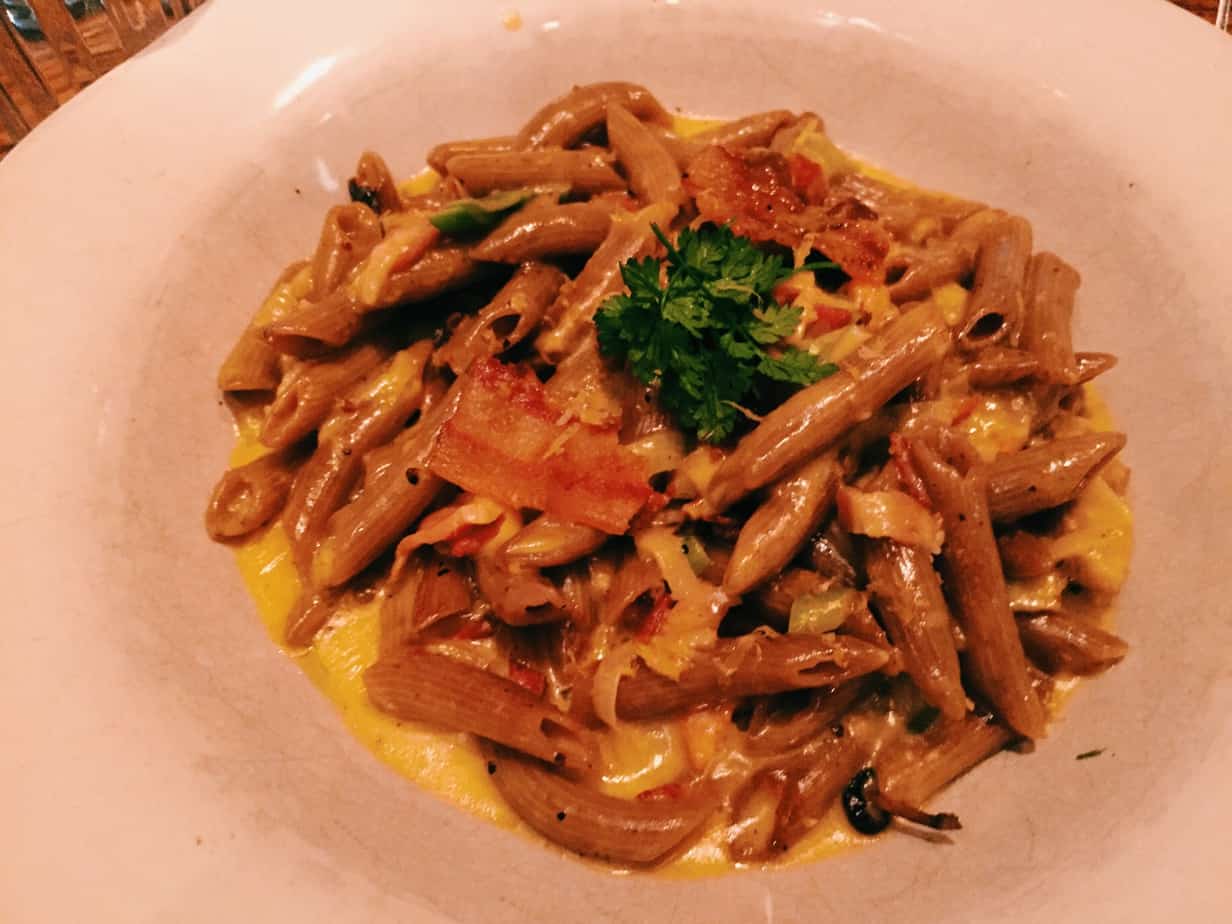 Neither of us were very impressed. My pasta was burned yet undercooked, and the sauce was salty and oily. Not good, Jamie!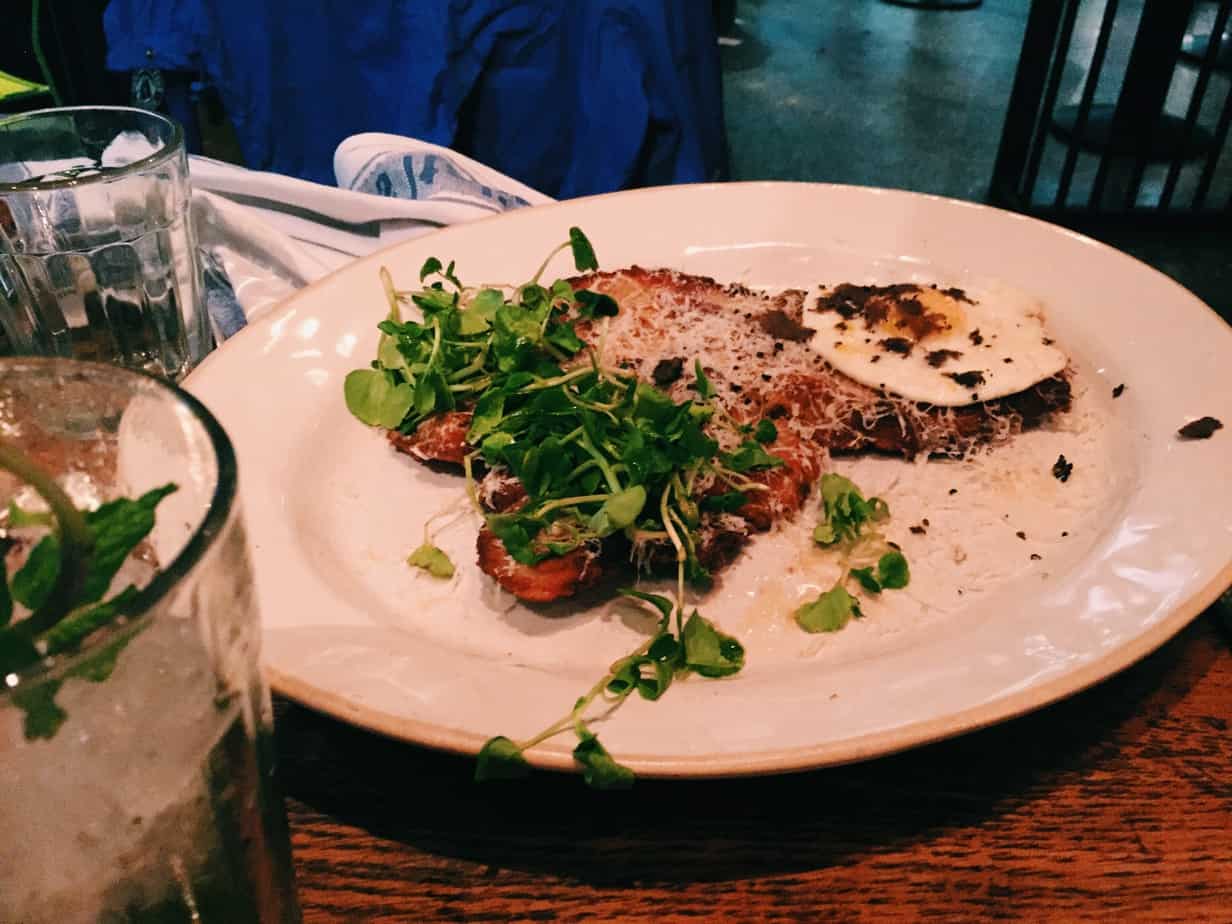 After a bit of roaming Covent Garden (including the colorful Neal's Yard) we sat down for our evening at the National Theatre's War Horse.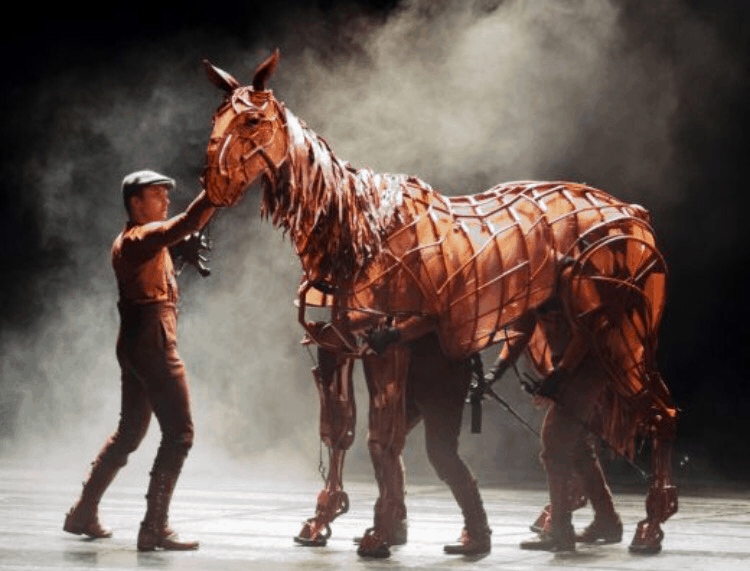 The horses are actually played by three puppet masters, two inside a minimalistic shell of a horse, controlling the legs, and one controlling the horse's neck, head, ears, etc. It's truly incredible how in sync the puppeteers are, and how little you really need as an audience to suspend your imagination and see and feel a horse on stage in front of you.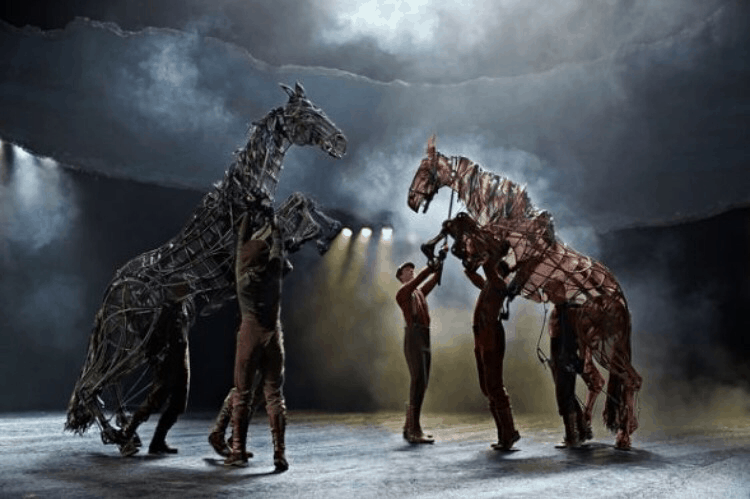 The puppeteers are part of the Handspring Puppet company, originally from South Africa. They perform and create shows all over the world. Two years ago I was lucky enough to see their performance of A Midsummer Nught's Dream, in the same theater, with even more minimalistic puppets. Puck was literally just a bunch of garden tools. Needless to say I've been a huge fan ever since.
A great evening all in all, and a play that shot to the top of my list of all time favorites. Stay tuned for more posts on our weekend in London!
Sarah xx