Snorkeling, Party Boats, and Sandbars Oh My!
Today, I woke up with a kind of tropical-wanderlust. So now I'm eating Hawaiian pizza from Domino's because that's about as tropical as we get in Michigan.
For me, this summer has been a lot more work than play. I'm taking summer classes and working "two and a half" jobs, but I've just enough time between the studying and my next shift to sit down (with my Hawaiian pizza…) and day dream about Cococay Island.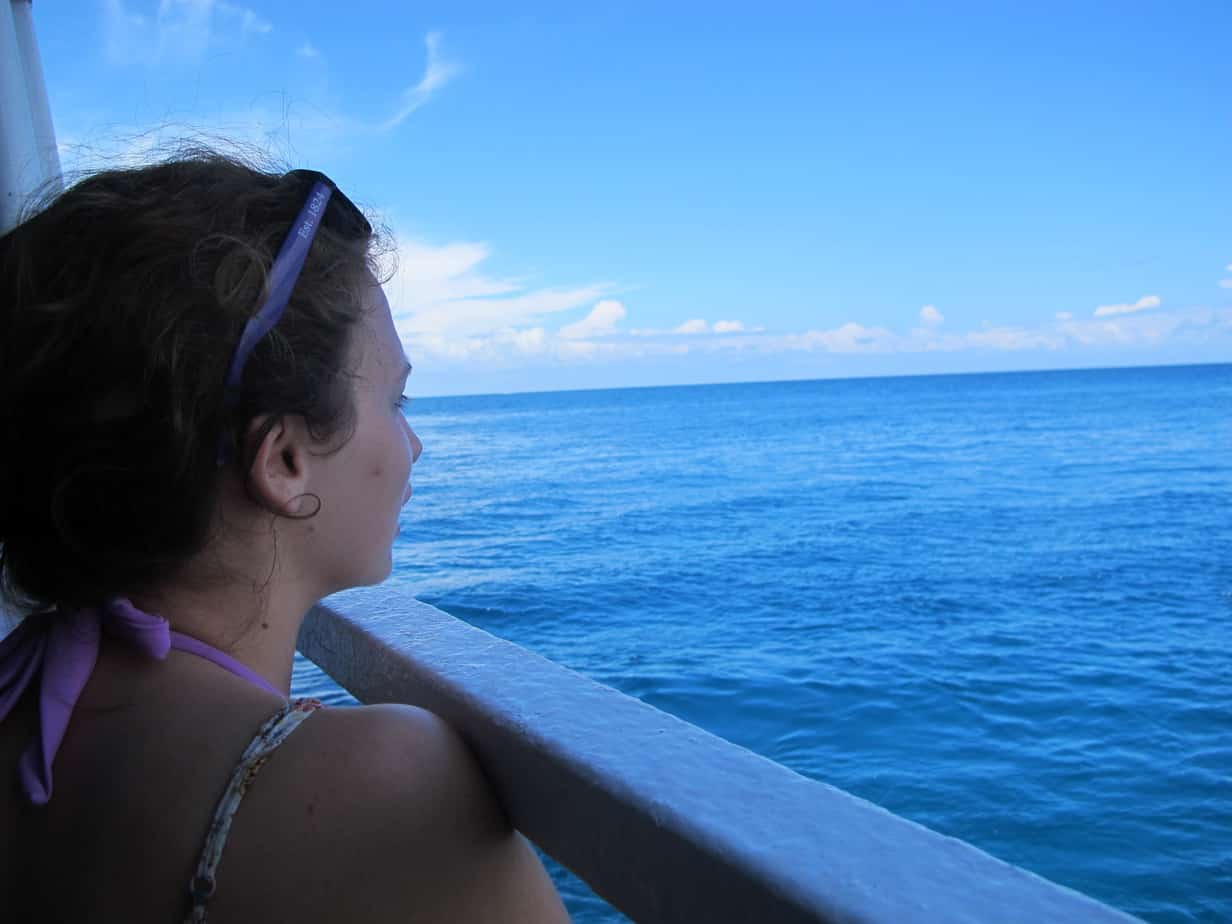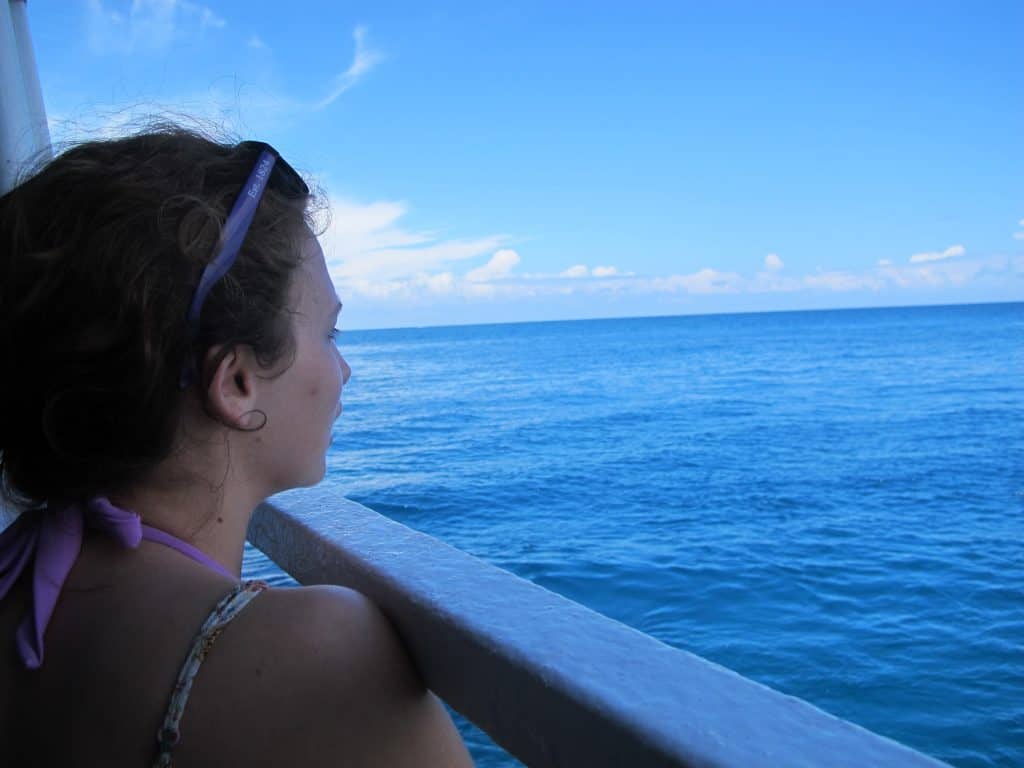 Cococay Island is a "cruise island," which means it is completely uninhabited and owned by cruise lines. The ship anchors at sea and passengers take a smaller boat to the island, which is mostly full of too-bright shacks and rainbow umbrellas and beaches lined with beach chairs…oh, and some iguanas too!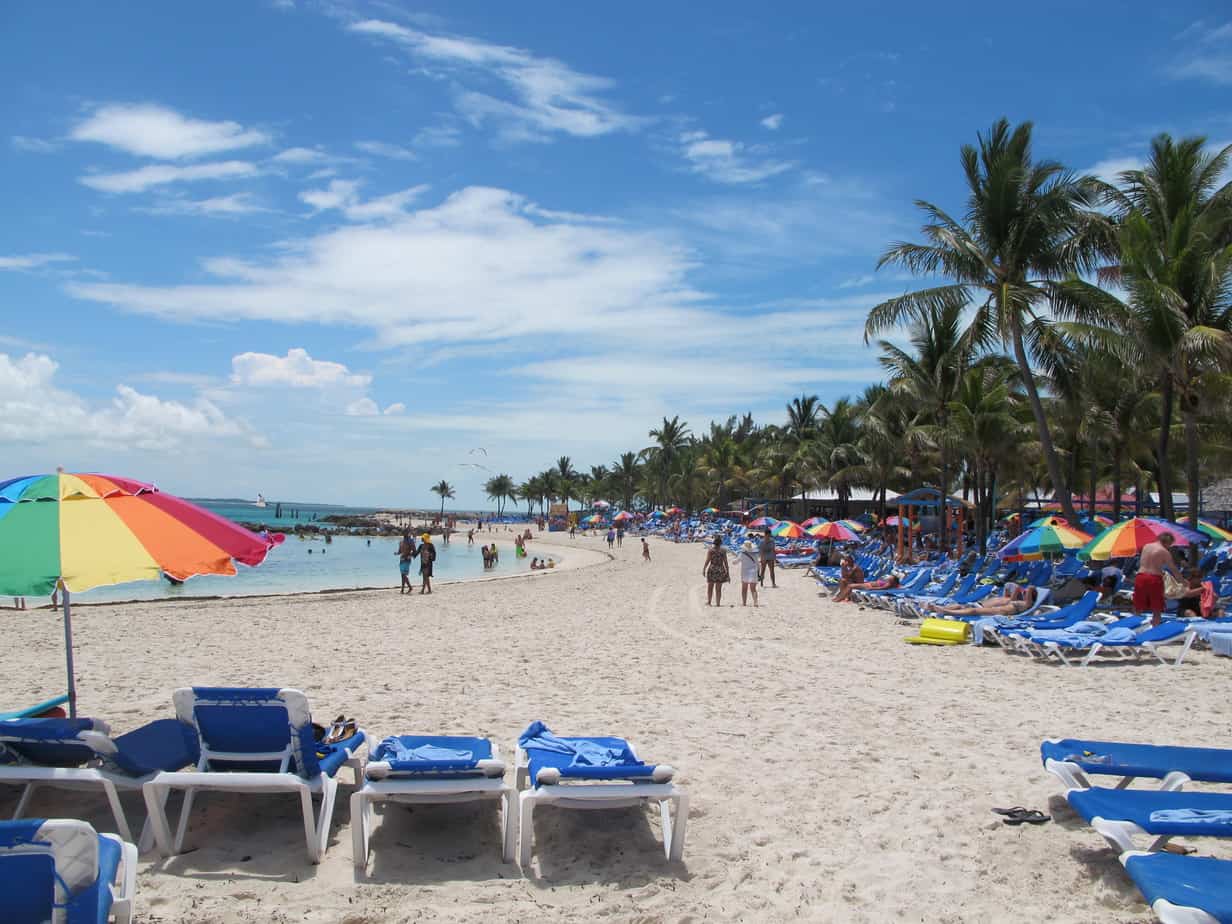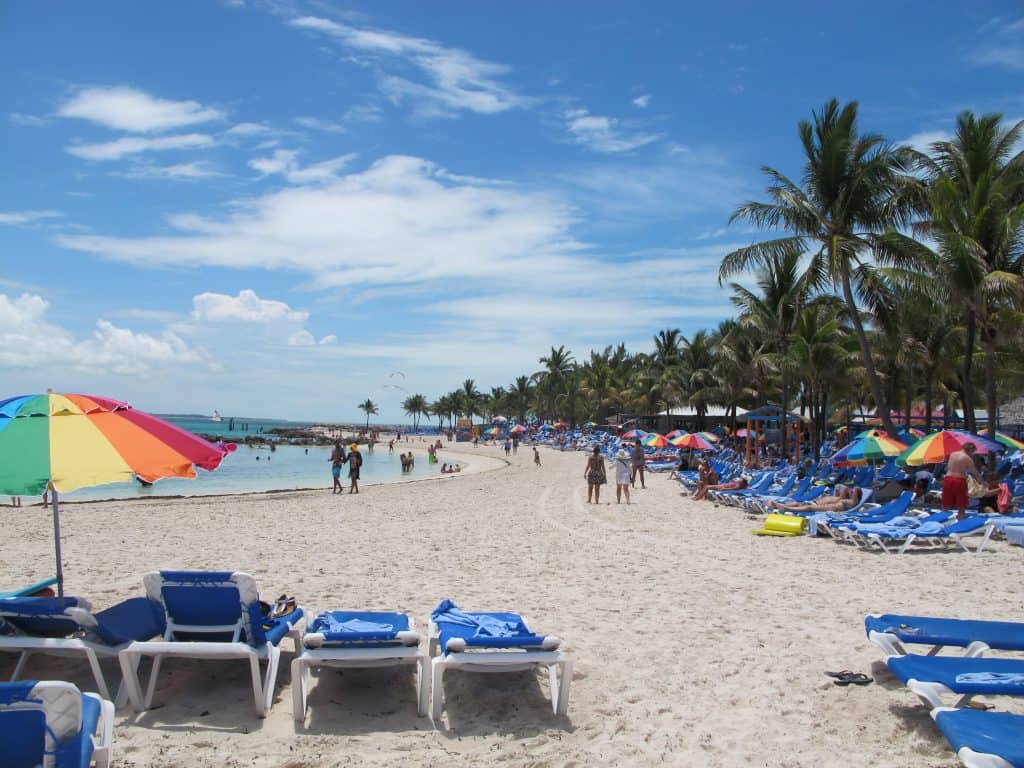 Seeing as there are no sites to see, no restaurants, and no culture on the island, we chose this stop to drop our $$$ on a cruise excursion. There are lots of shore excursions to choose from including kayaking, inflatable waterpark, parasailing, massages, you name it. We decided on the "Reef Snorkeling and Sandbar Party Boat" option. It's $46 which in my opinion is actually a very good deal as you get so much (including a free drink!) you wouldn't be able to do anywhere else. Snorkeling was something that our hearts craved for for a long time now. Thus, when the opportunity presented itself to us, we did not waste so much of a minute and took the plunge instantly. With a great full face snorkeling mask to ensure our safety, this snorkeling experience was something that we would cherish for a long time to come.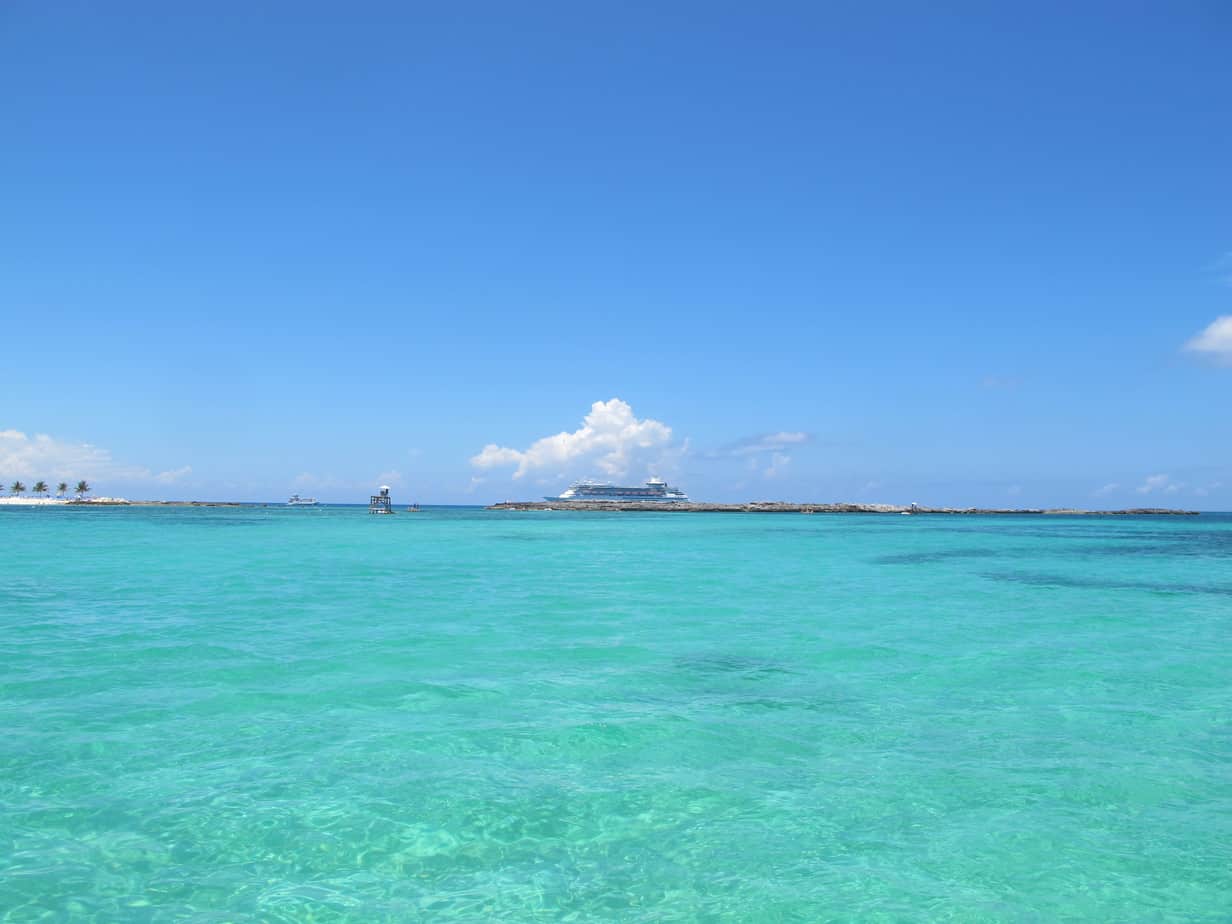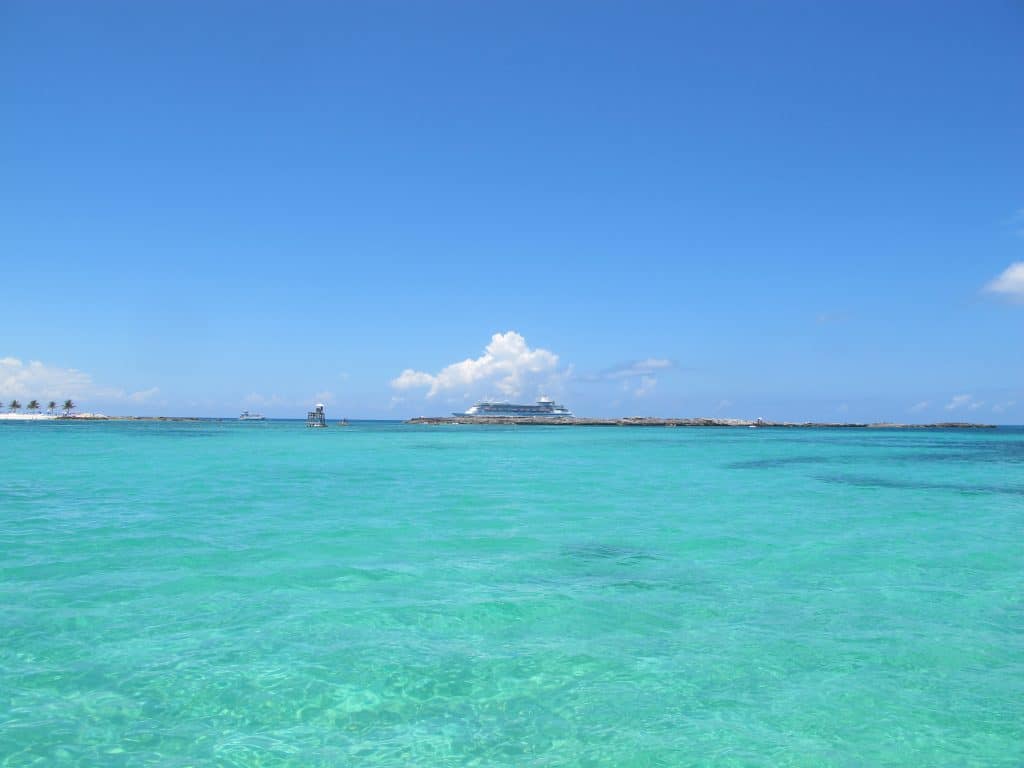 We started off sailing away on these crystal clear turquoise waters until Cococay island was out of sight (there were still lots of other small uninhabited Cays). The boat driver, bartender, and snorkeling instructor were three Bahamian guys who are lovin' the island life and know all the best spots.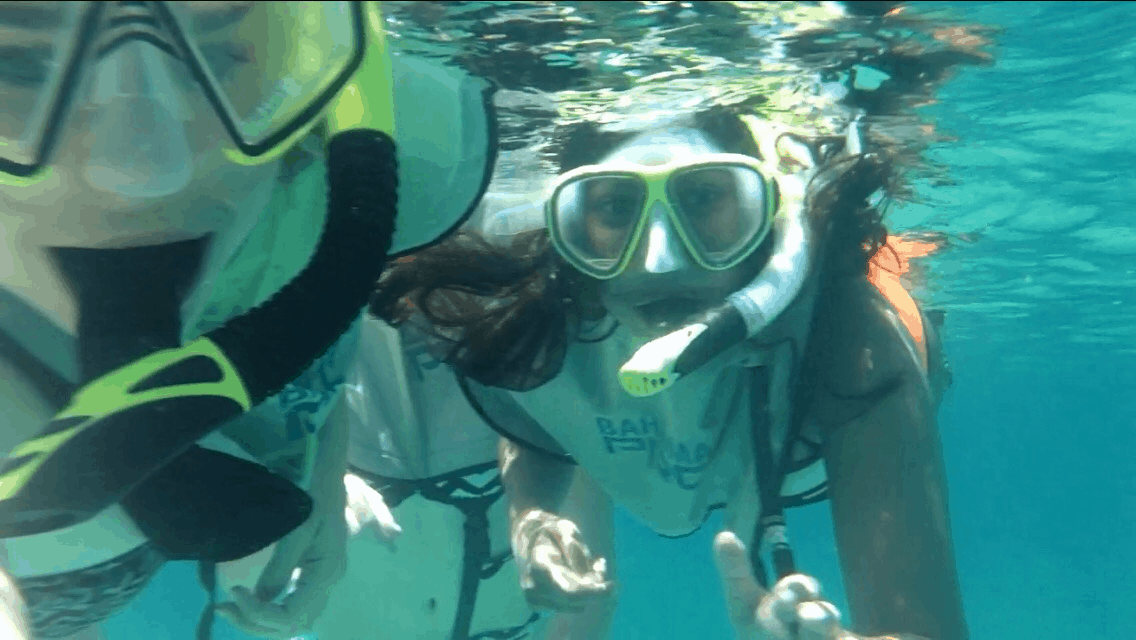 After a quick run down of the snorkeling gear we squeezed into our flippers and hopped off the boat into warm, perfectly clear ocean. That is, after we'd taken off all shiny jewelry….because it attracts barracudas….(gulp).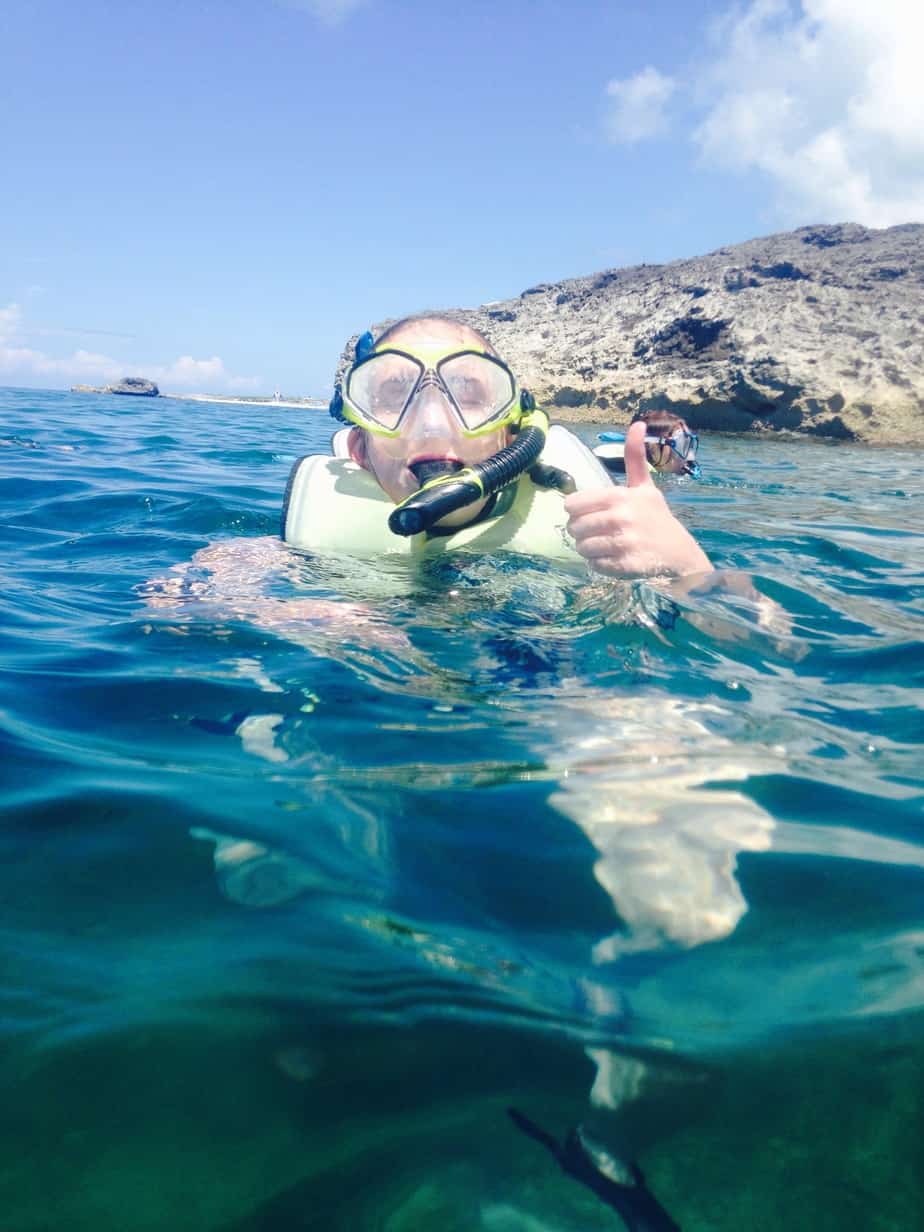 As we first started paddling in a group, smacking each other with our fins and getting used to the open water, one of our guides yelled "Come look! There's a barracuda!". Everyone started struggling past me to get a closer look as I bobbed there in the water thinking, Am I the only sane person here? Why is everyone swimming toward the barracuda???!?!?! Seriously. I will never understand.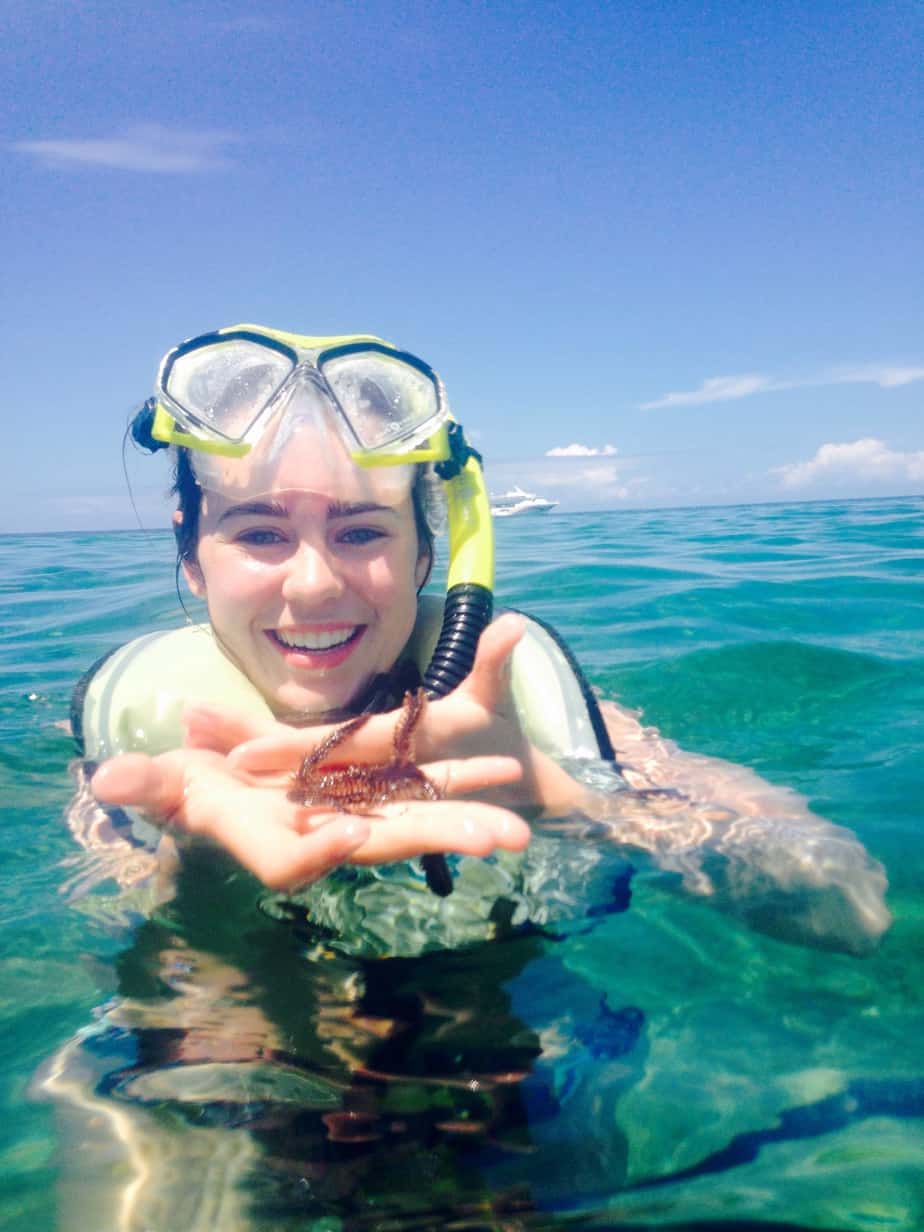 The highlight of my snorkel was probably finding and holding this crawly sea star. We also were swimming with some sharks, barracuda, tons of coral, stingrays, some larger fish, and a bunch of smaller brightly colored fish (forgive me fish biologist parents for my lack of accuracy). Unfortunately, in terms of underwater photos, I mainly photographed the well known frequenter of Bahamian waters, Tourist-in-red-shorts-whose-butt-was-always-in-my-face.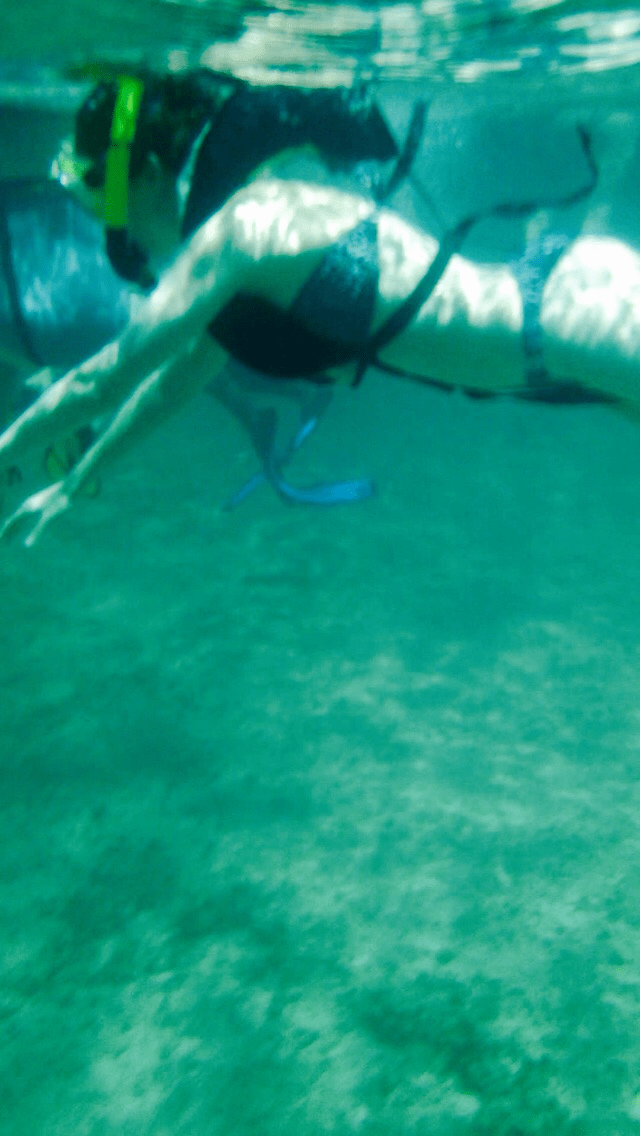 Me, being very buoyant. It soon became clear that I am both too buoyant and too much of a scaredy cat for open water snorkeling. Still, I would 100% do this again. It was scary swimming with barracudas and sharks, but it was thrilling. I had never seen anything like the colors and corals growing underwater except in photos.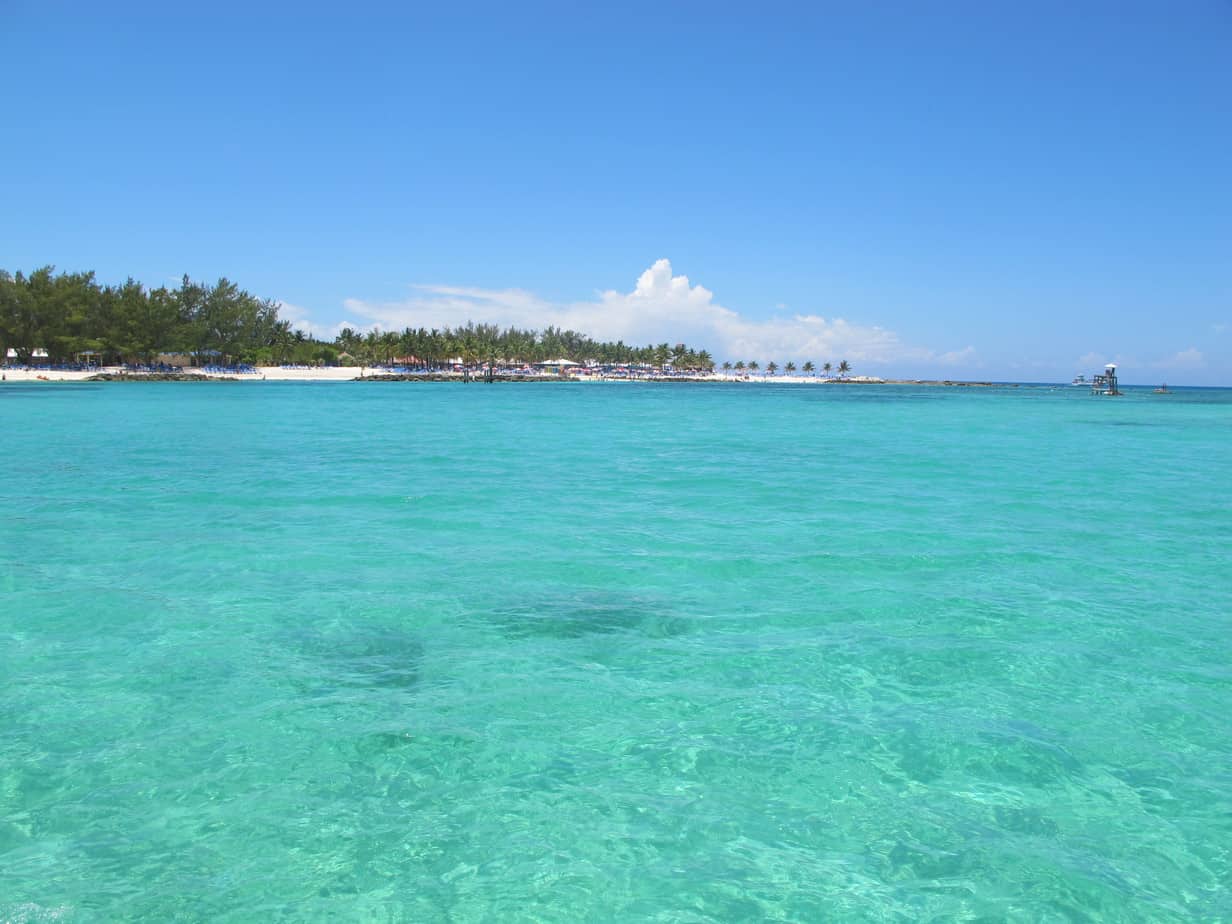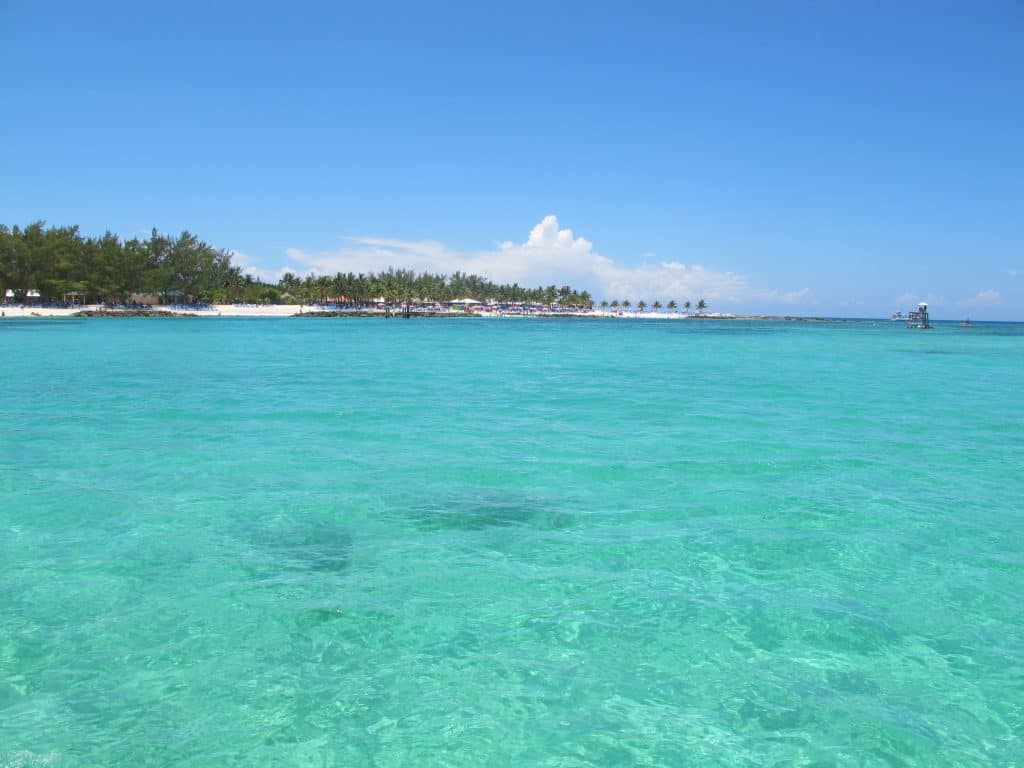 On an adrenaline high, we clambered back on the "Party Boat" and set sail for an abandoned sandbar, passing lemon sharks and stingrays along the way. My favorite towable tube was available, too. Once we anchored, the first step was to get the party started with our free drink passes…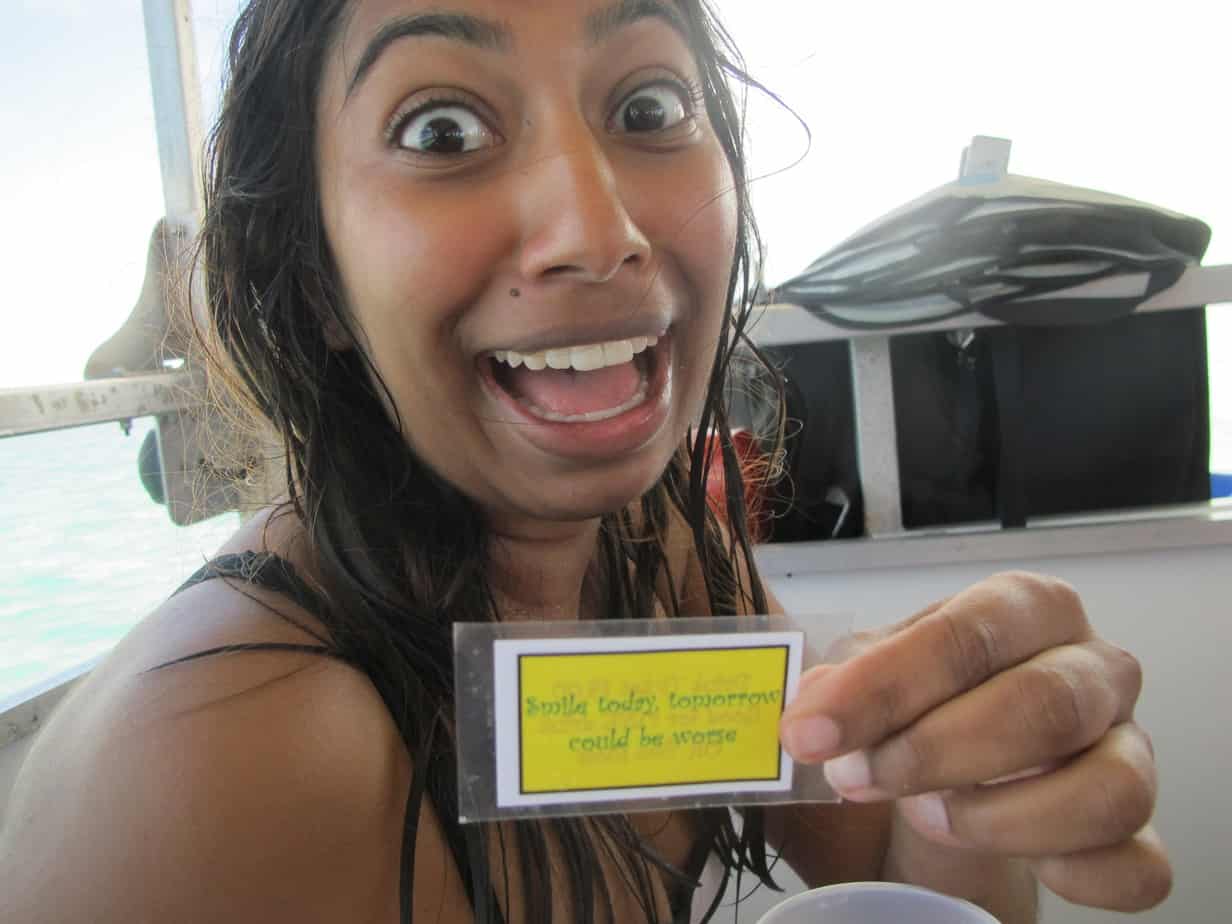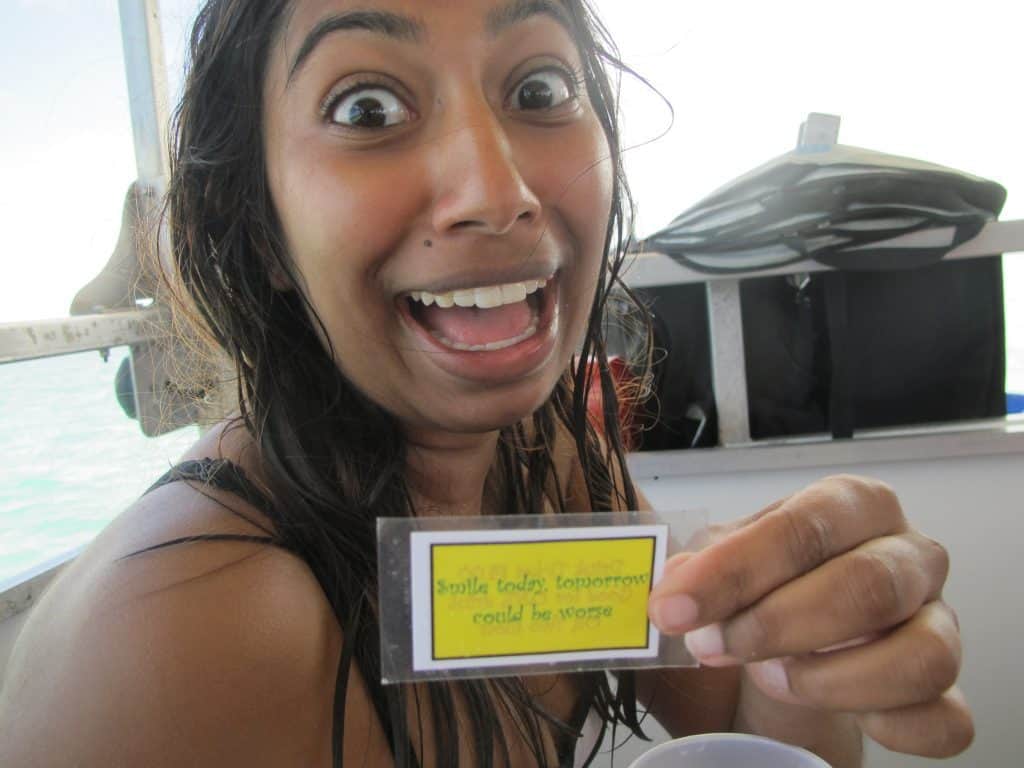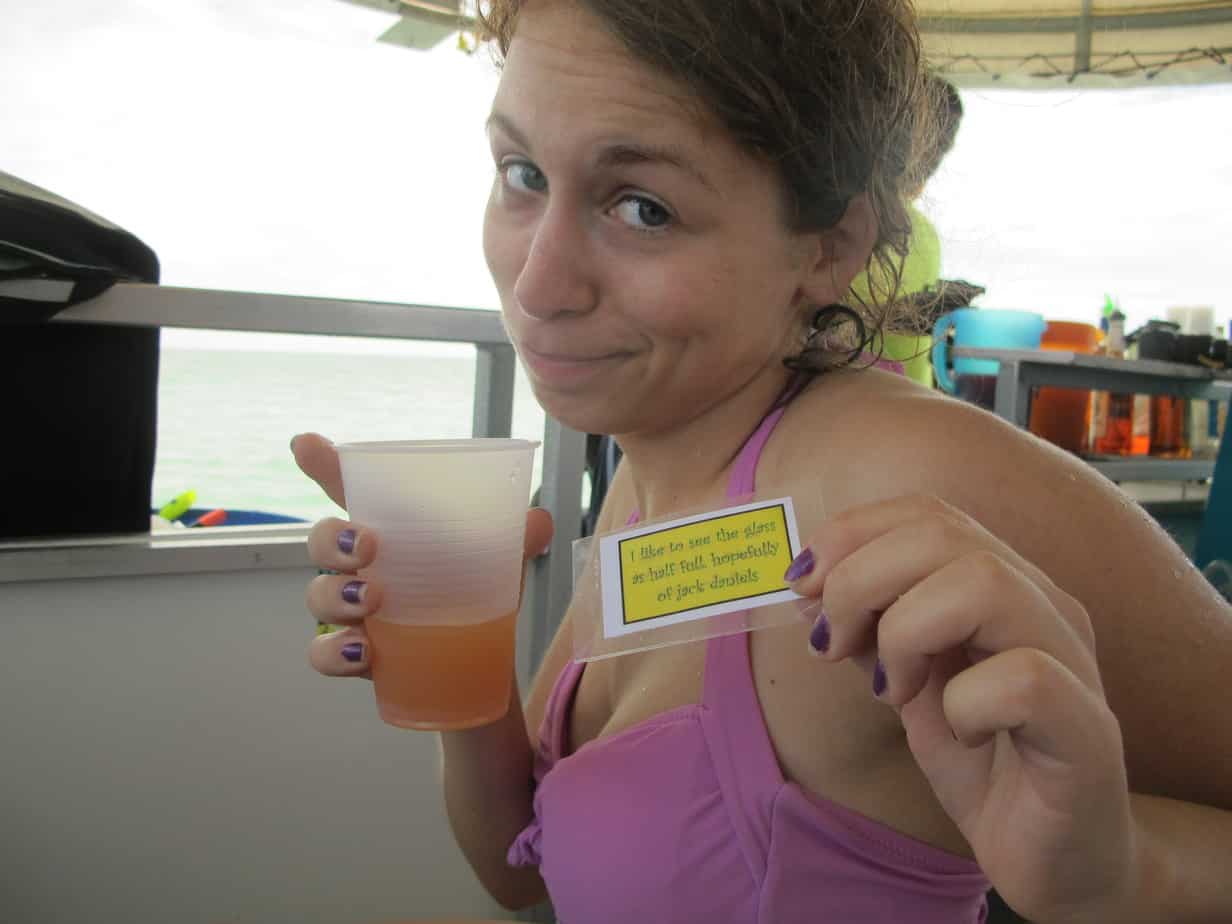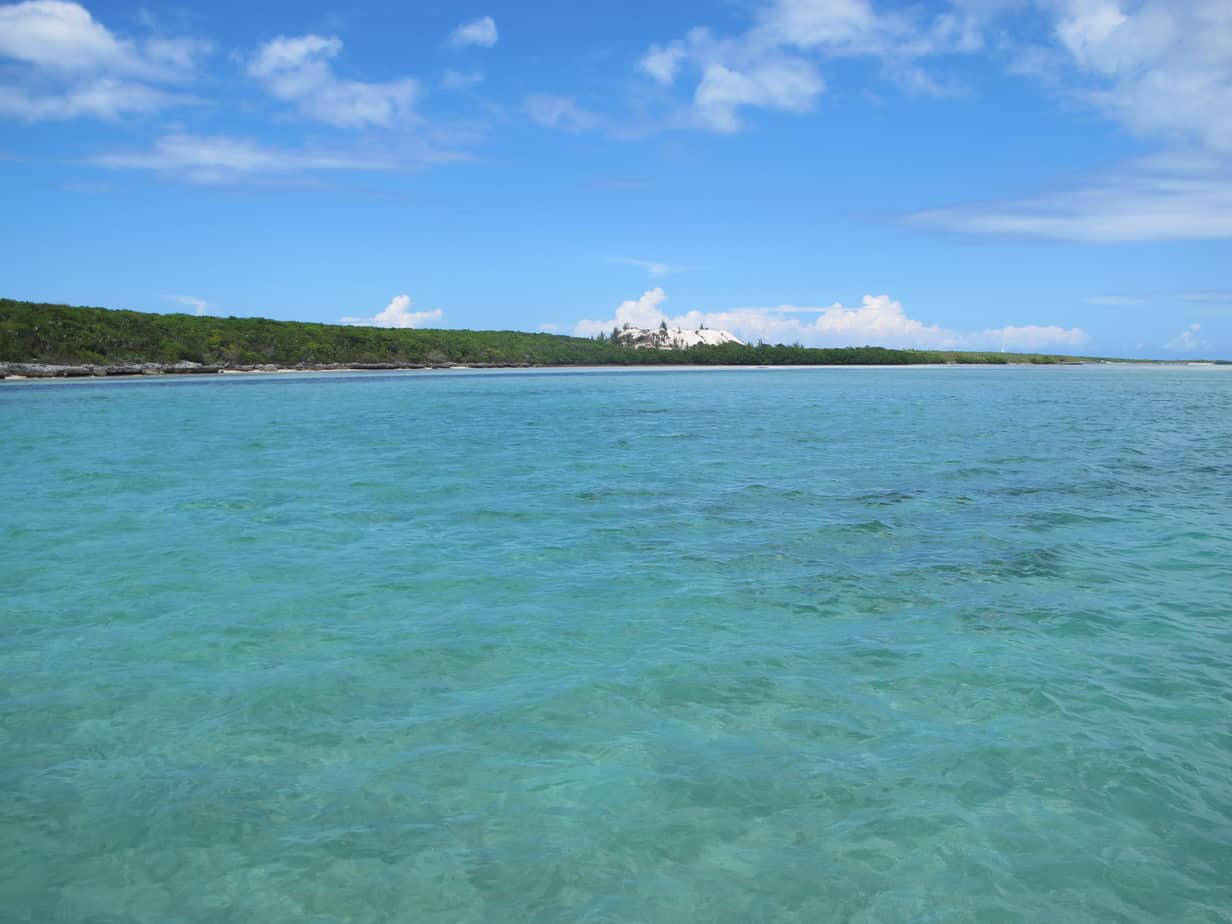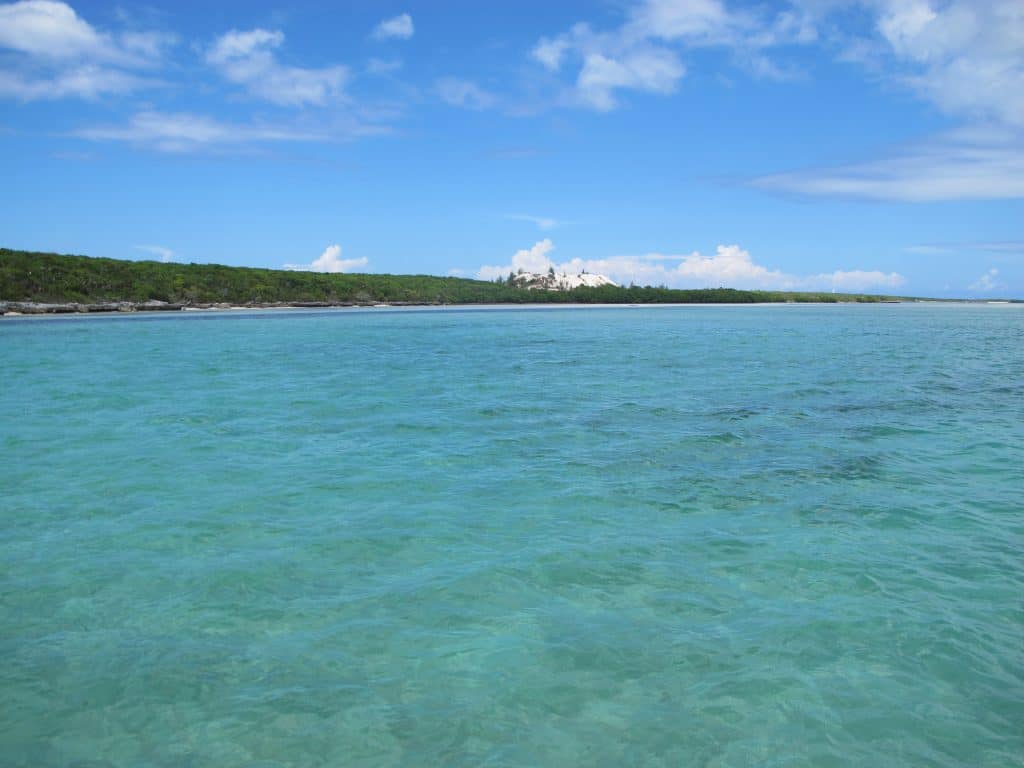 We anchored off of a jungle-y uninhabited Cay surrounded by bright blue water webbed in sunlight. All around us the water was only hip-high so we splashed and played and drank and danced to the music blasting from the boat.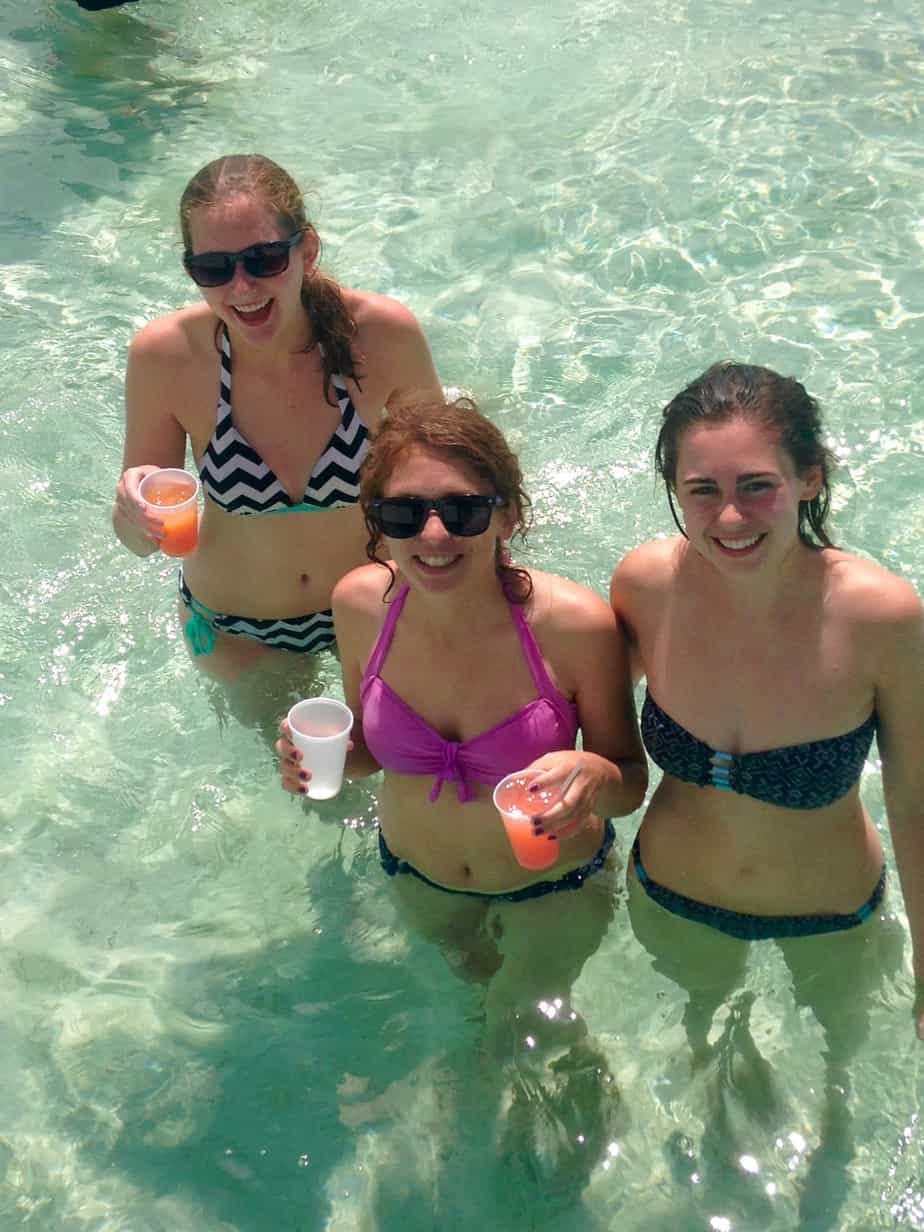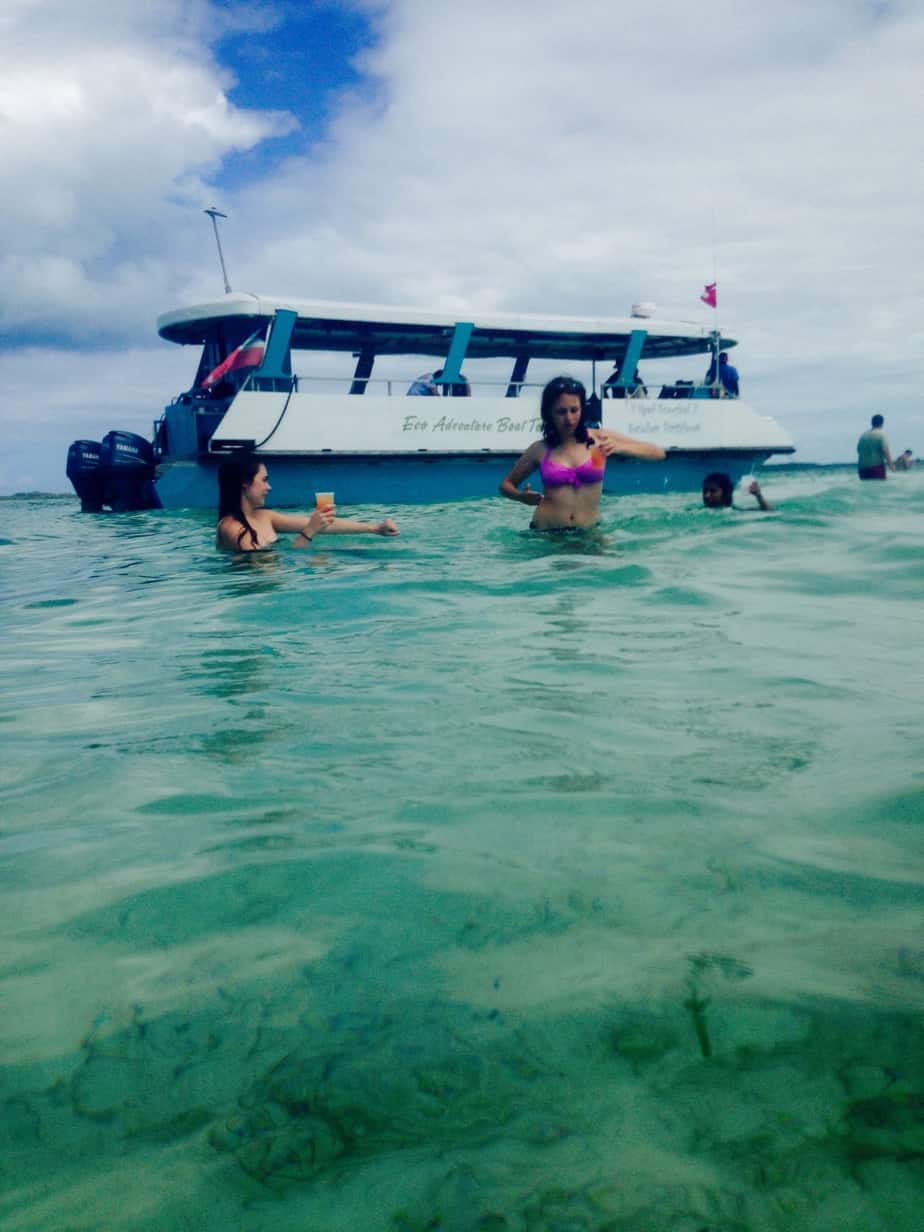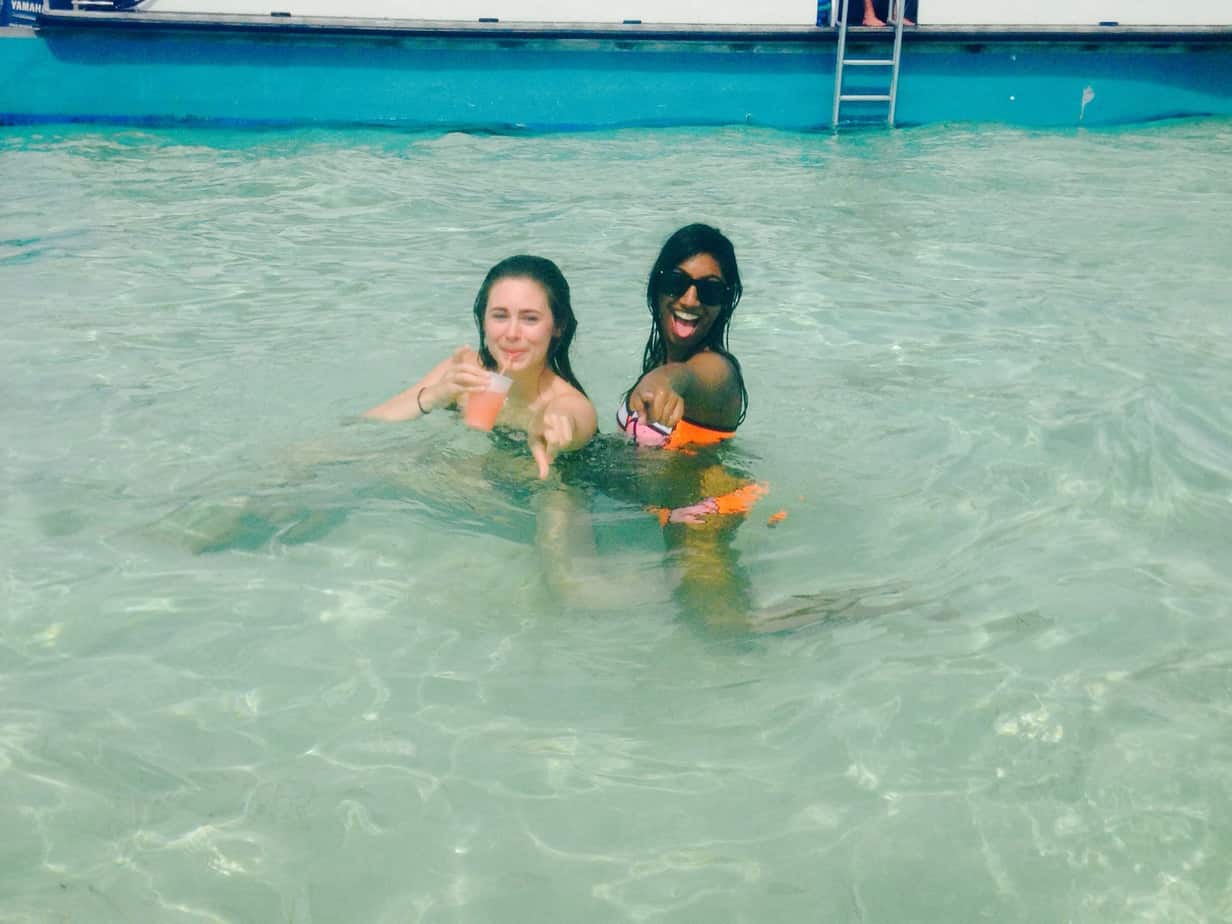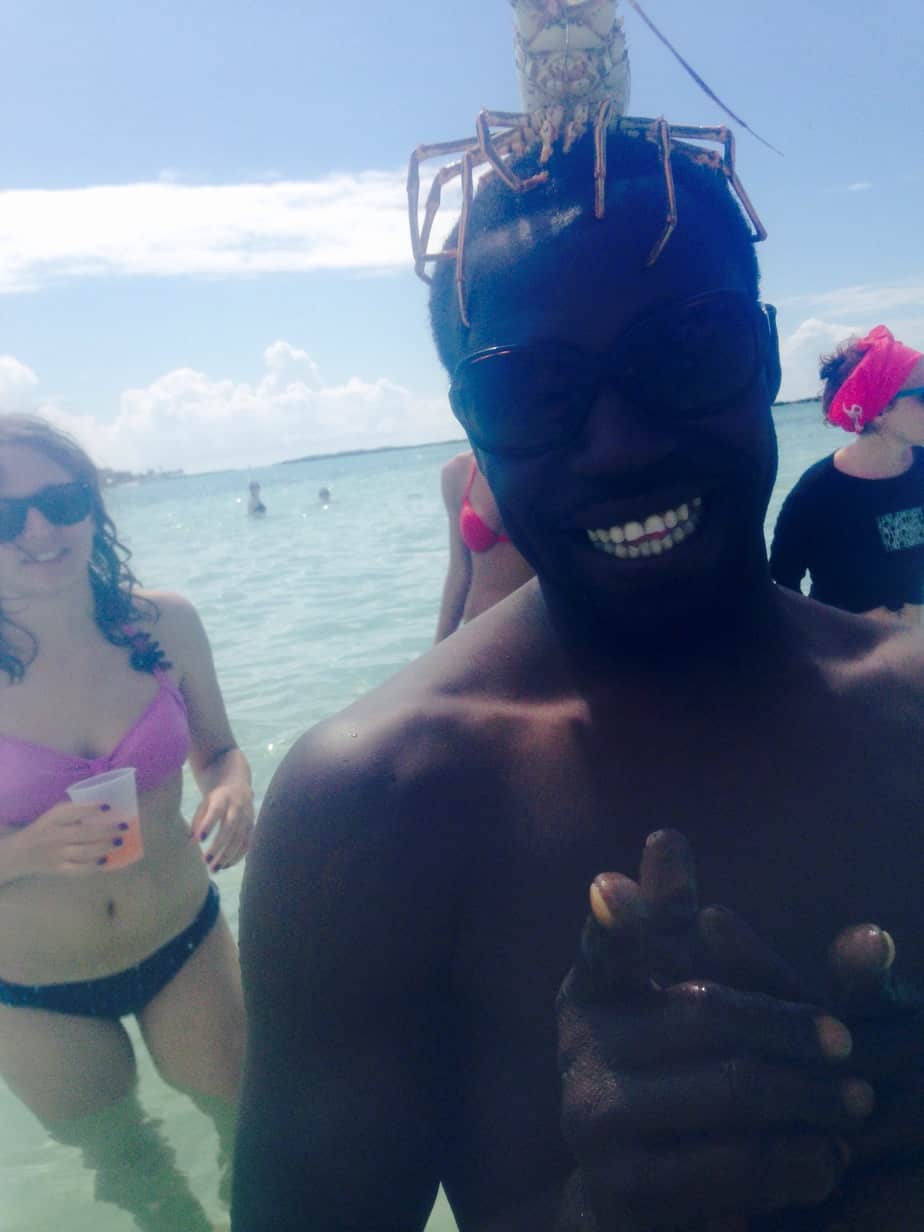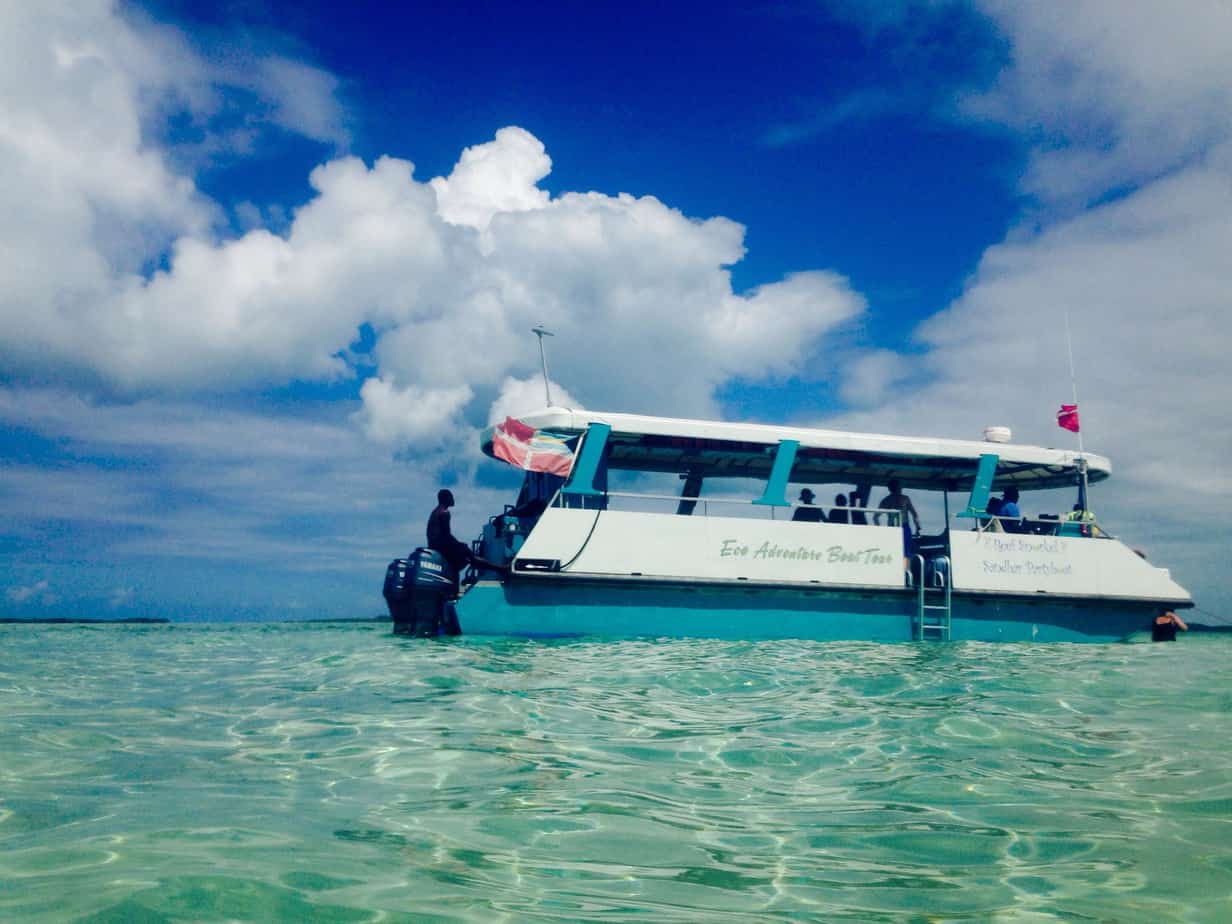 I even found myself another sea star friend!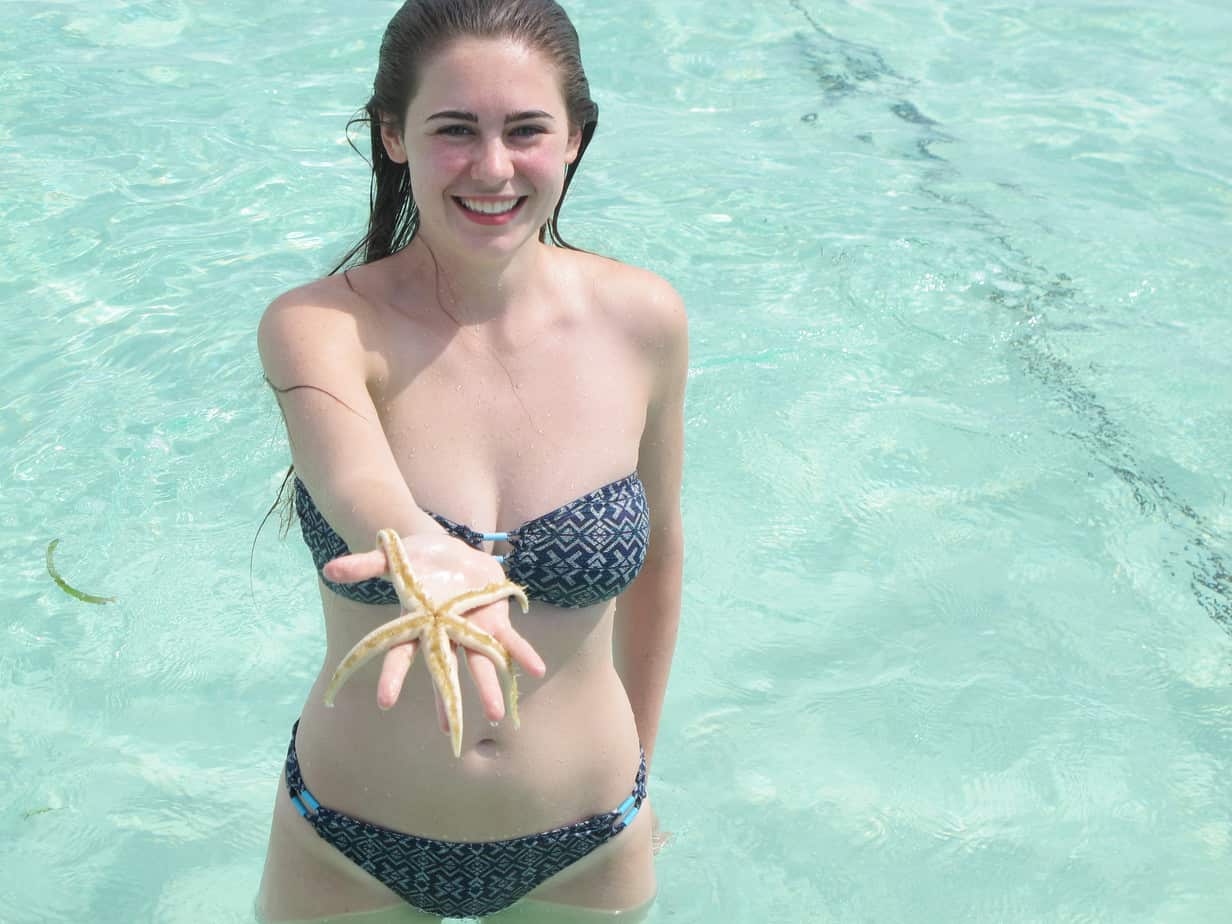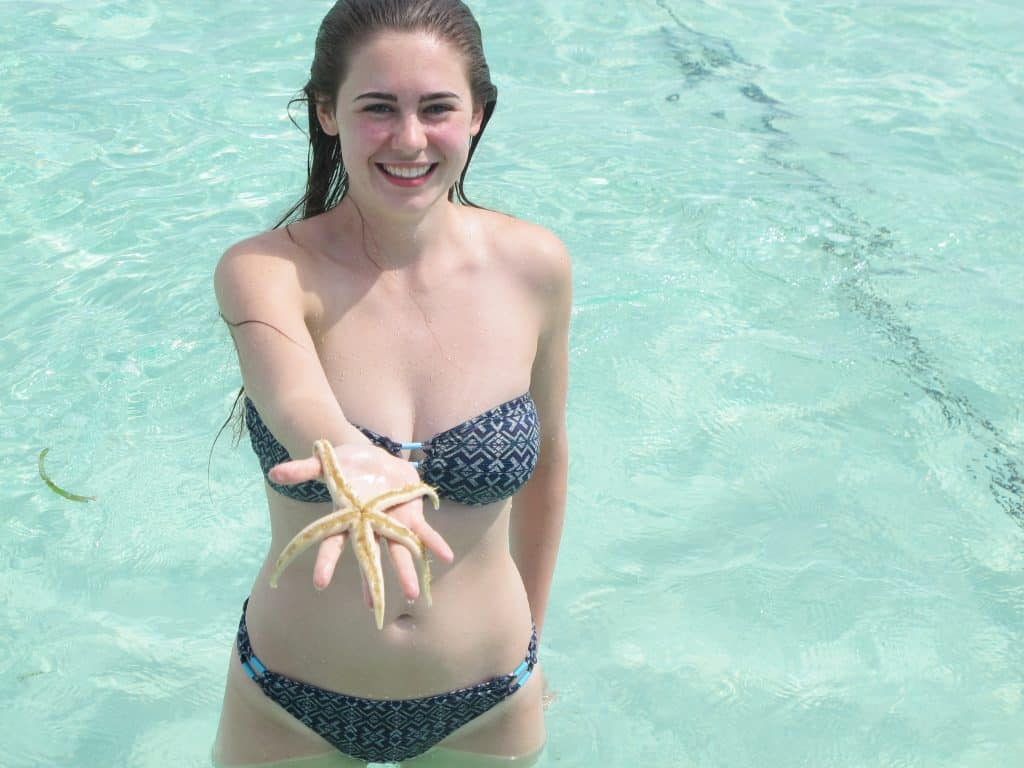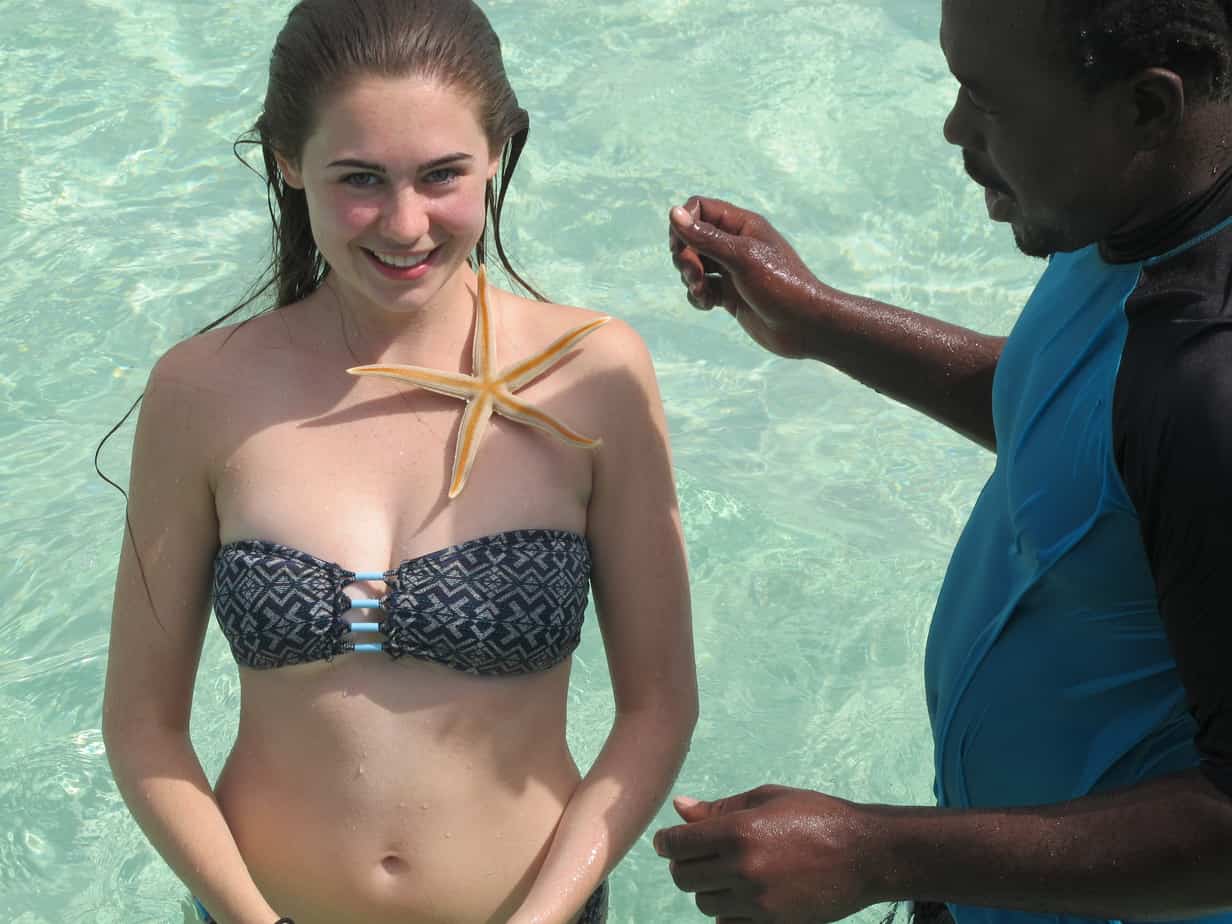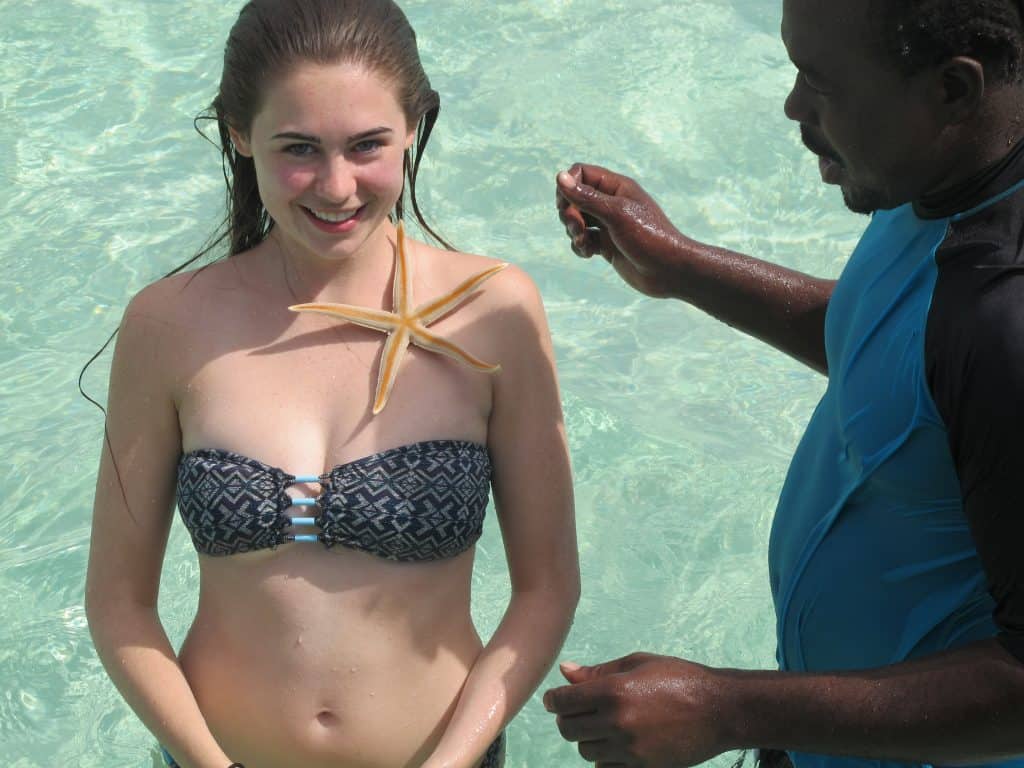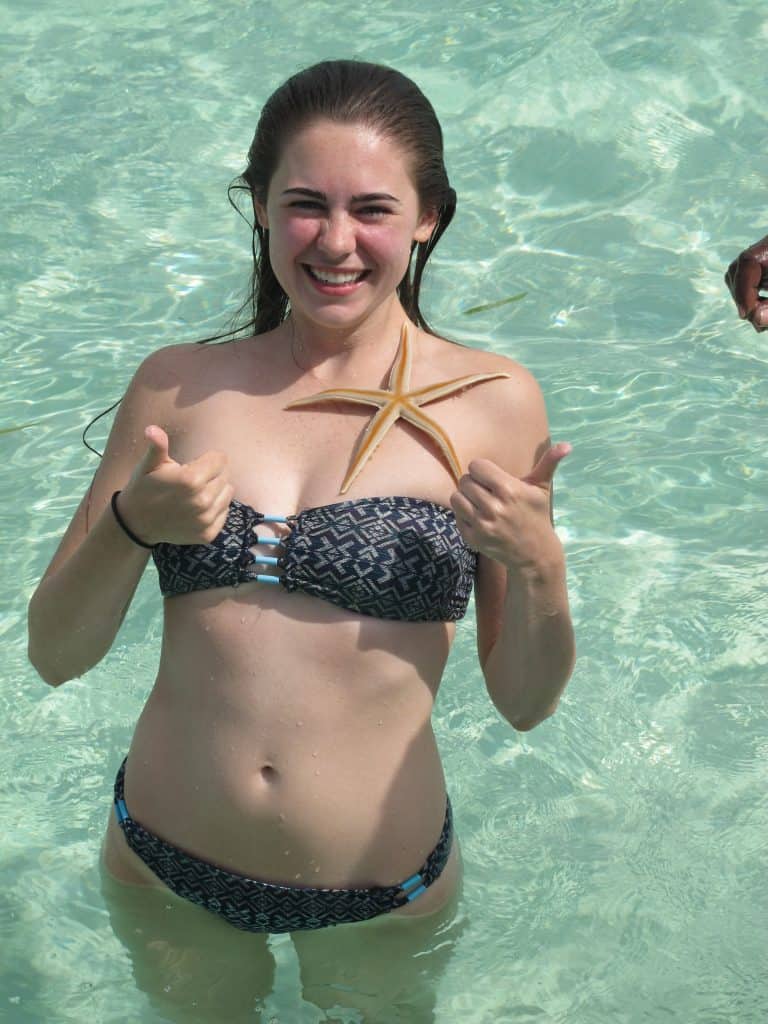 Soon it was time to jump back on board with our new freckles and sun drenched salty hair. We rode back to Cococay in a cloud of contentment (and Bahama Mama cocktails).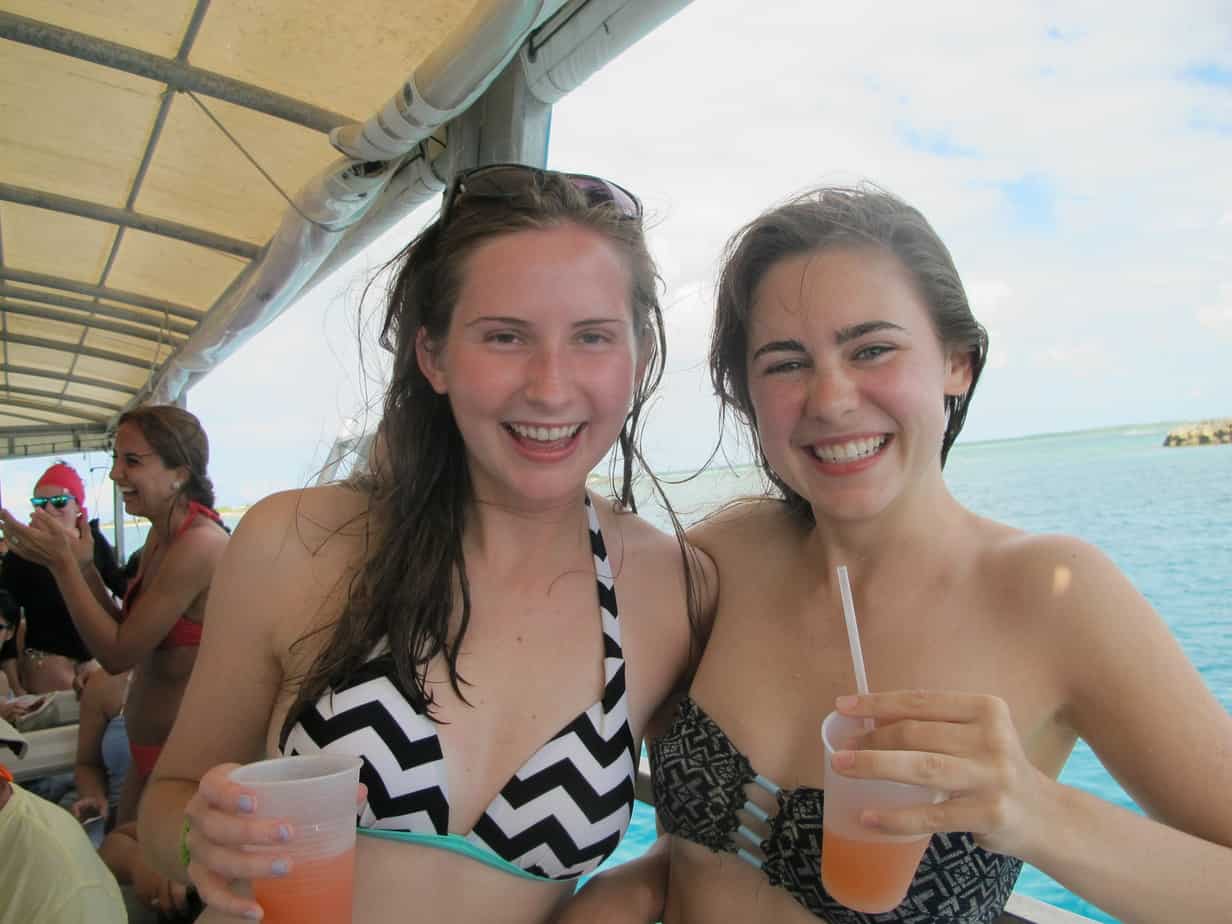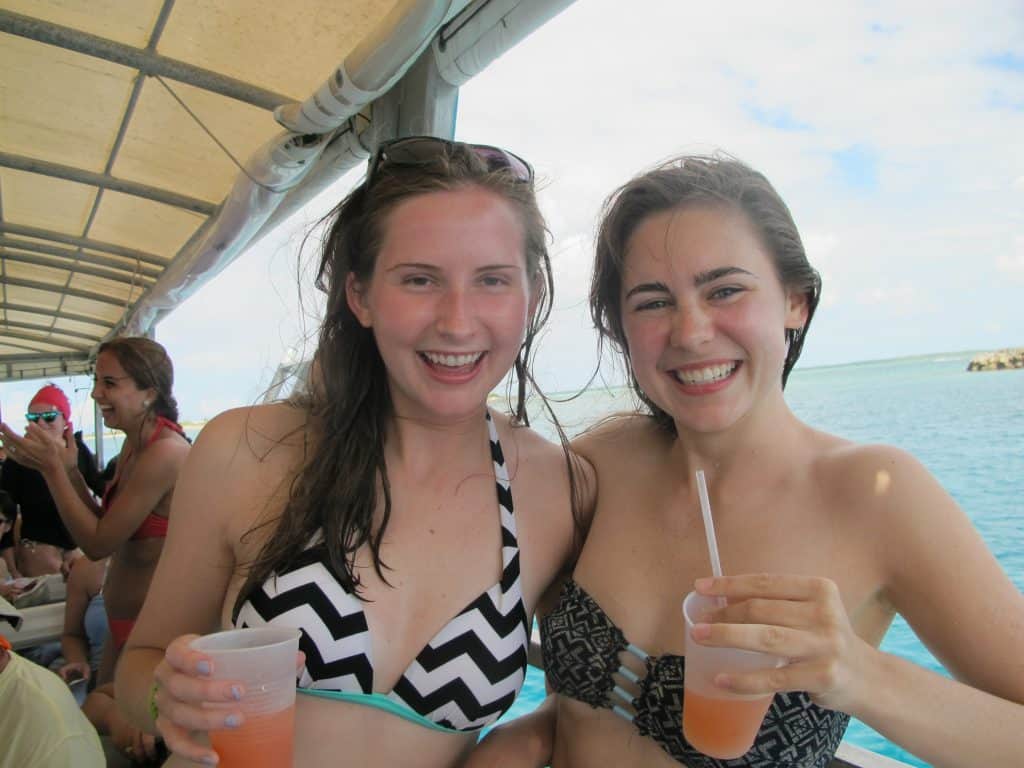 I hope all of your weeks are starting off well…whether you are dreaming of tropical paradise like me, or actually in one!
Sarah xx