Seeing Vienna Through a Lens: Our Vienna Polaroid Tour
Our time in Vienna was so special, and that is largely down to the unique tour we did: a Vienna polaroid tour!
We arrived to Vienna with sore feet and low expectations. After standing for the roughly three hour train journey from Budapest (thanks to no remaining seat reservations) we didn't really know what to expect from Vienna. The more we researched into the city, the more overwhelmed we became with the vast amount of "must see" sights. Vienna is basically a museum in itself, and with only one full day, we needed an action plan.
Luckily, we were booked into the Classic Vienna polaroid tour with Sophort – it ended up being the perfect way to see the city, and I would absolutely recommend it to anyone, especially those short on time like us!
IMPORTANT UPDATE 2023 | Sadly, it appears that the Sophort HQ Vienna polaroid tour is now permanently closed, yet another victim to the pandemic. I will keep this post updated in case they reopen in the future.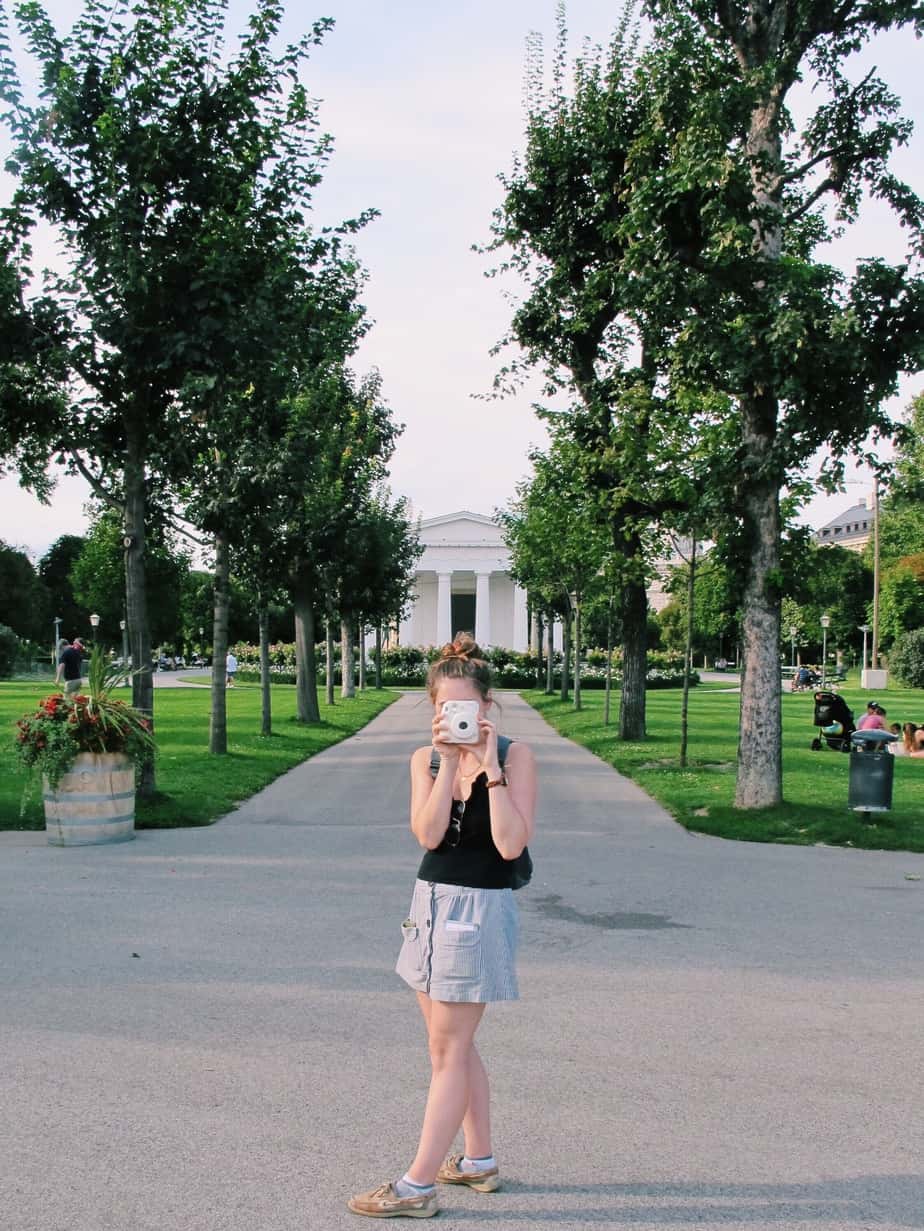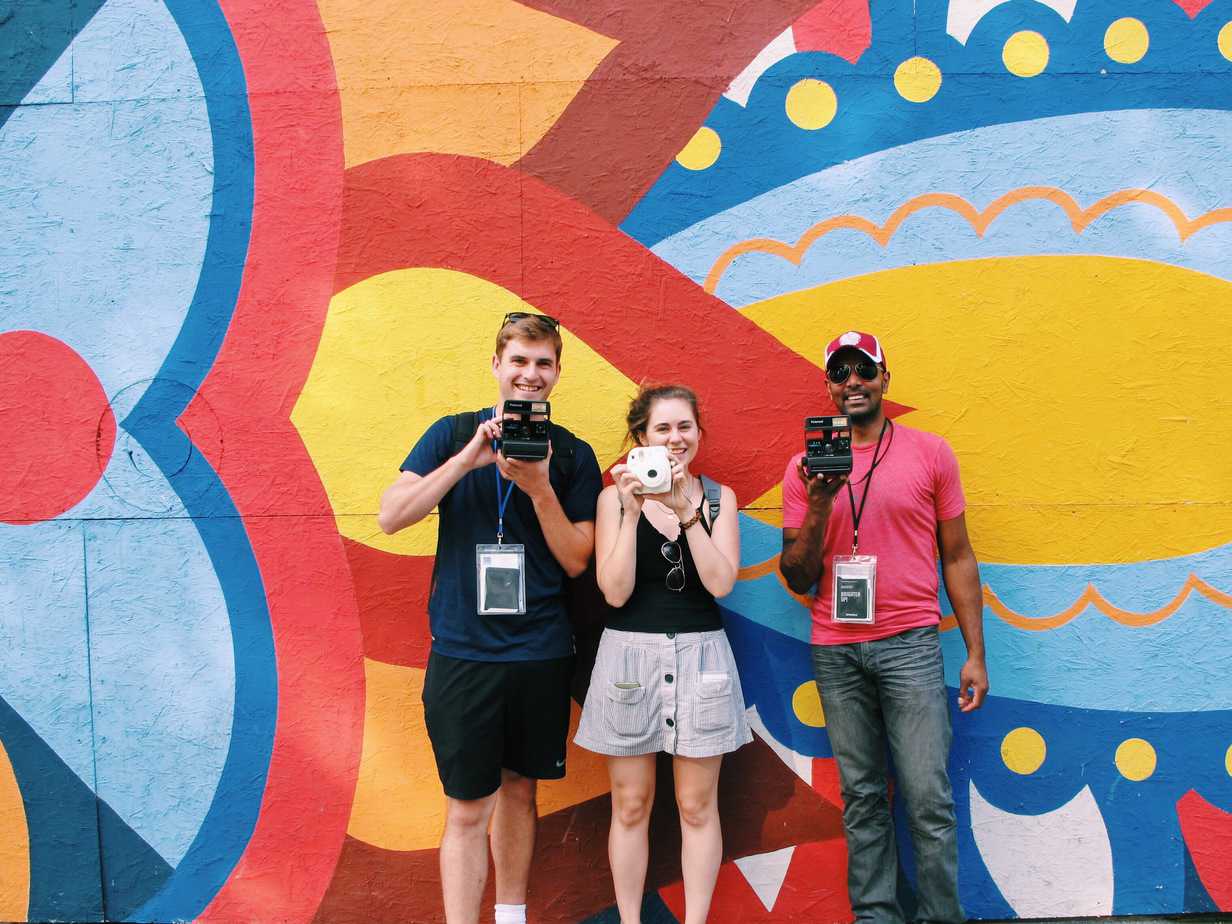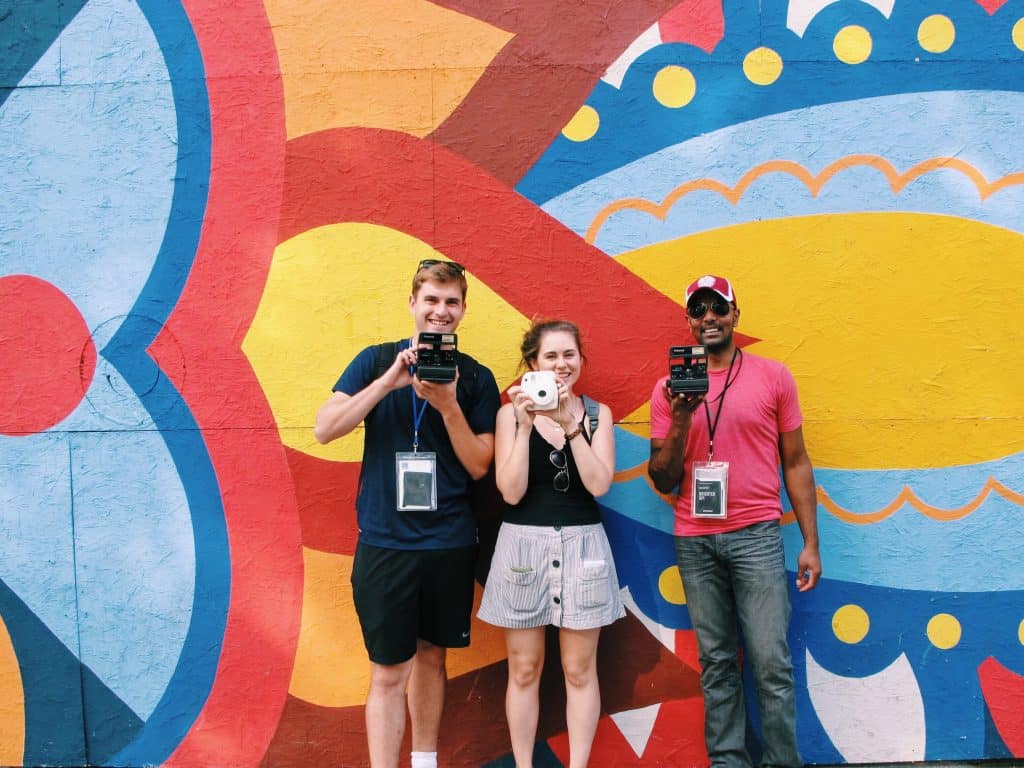 A Vienna Polaroid Tour with Sophort HQ
This Vienna polaroid tour is not the typical city walking tour where you're spoken at by someone regurgitating a history book. The premise is simple: You're given a vintage polaroid camera and set loose on the city to snap away.
That isn't to say that the tour is not informative, though. The tour is guided by a Vienna local (we were lucky enough to have Thomas, one of Sophort's co-founders), so you get tid-bits of history along the way, as well as local insight and general good conversation and laughs.
When I first read about the Vienna polaroid tour I was hooked. I am a sucker for anything unusual or quirky, and spent a couple years playing around with an old polaroid I bought from a garage sale in high school. More recently, I have been messing about with my Instax camera. A city tour centered around polaroid cameras seemed like the perfect combination!
RELATED | 7 Best Polaroid Cameras for Travel
Polaroid vs. Instax… What's the Difference?
One of my favorite parts of the Classic Vienna polaroid tour was the instruction on how to properly use a polaroid camera… and an Instax camera! See, polaroid and Instax are two different brands that both do instant photography.
If you want to check out my top recommended instant photography cameras for travelers, check out this blog post.
You will probably have seen Instax all over social media the last few years – they are small, cutesy, and pastel. I have an Instax Mini 9 myself and love to travel with it because it's very lightweight.
Polaroids are a bit more dark and mysterious – they are the original instant film, but the Polaroid company actually went bankrupt around 2001 and then again in 2010. As of 2020 the company is back up and running under the same name, but with a different operator.
I brought my personal Instax camera along for the tour (Sophort allows any other cameras you desire on the tour, and our tour-mate Nick even had a DSLR!). We were provided a polaroid camera during the tour and the film to go along with it. It was really fun to compare Polaroid and Instax film and user experience throughout the tour!
Why You Should Go on a Vienna Polaroid Tour
If you want the long story short… we loved this tour because you got the perfect combination of experiences all in one.
Learning a new skill + casual city sightseeing + chatting with a local = our perfect tour.
For me, having the Polaroid camera and knowing I only had eight photos that I could take changed the way I looked at the city. I felt myself seeing Vienna through heightened senses.
I even felt a little adrenaline as we hid the newly snapped photos away in our dark pockets to develop away from the sun. What would they turn into? Would the film be spotted or the photo underexposed?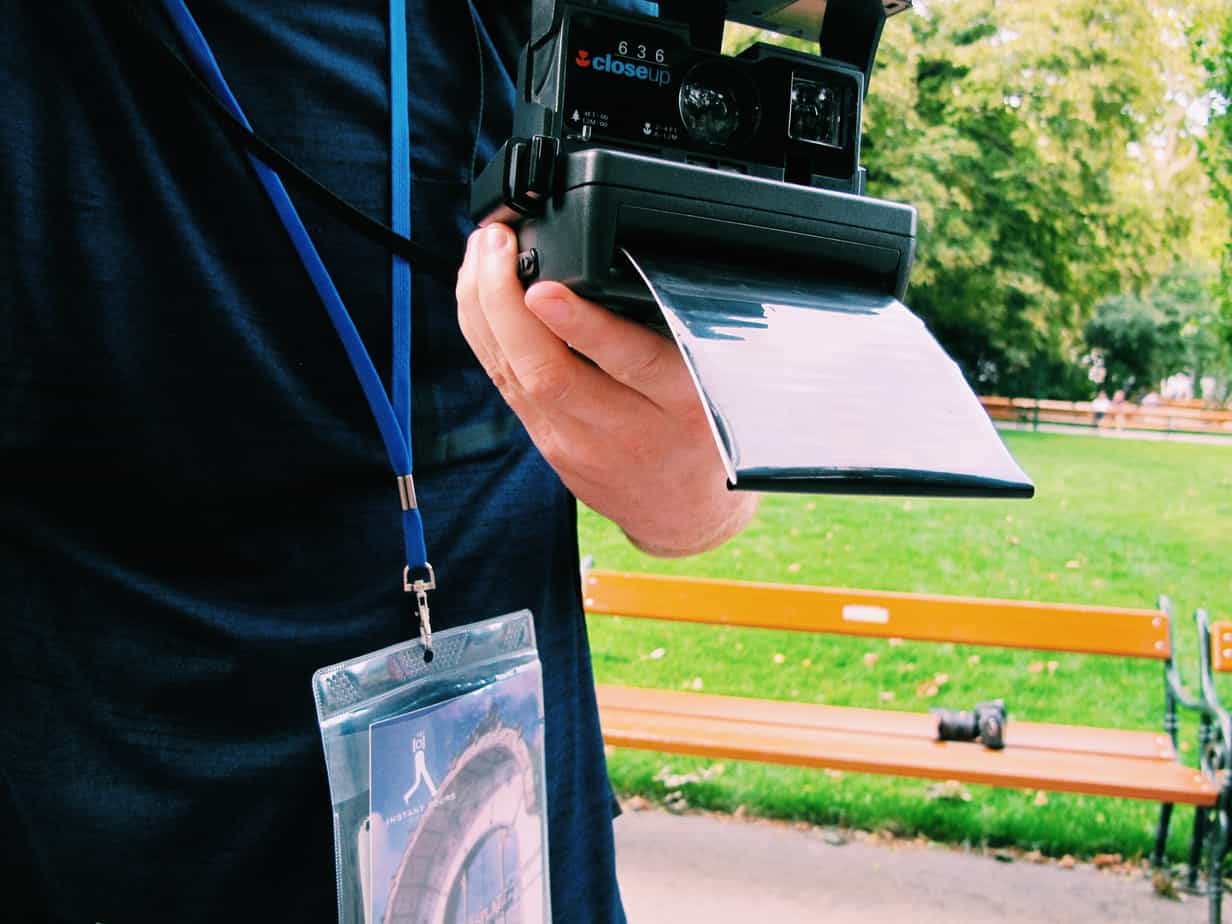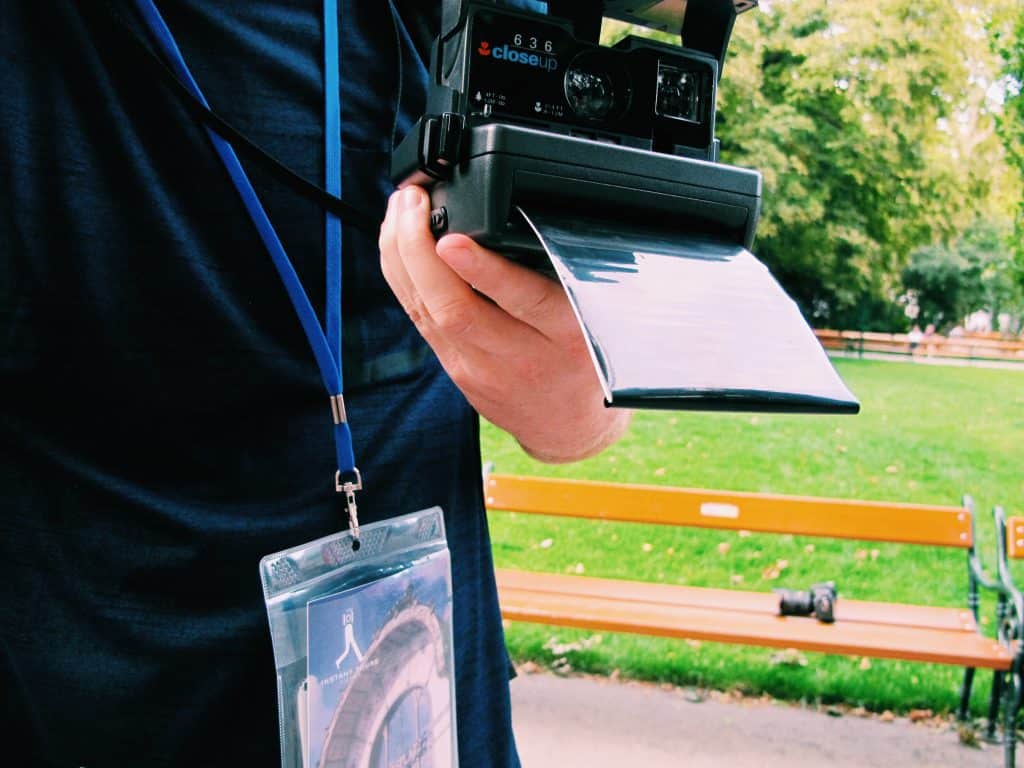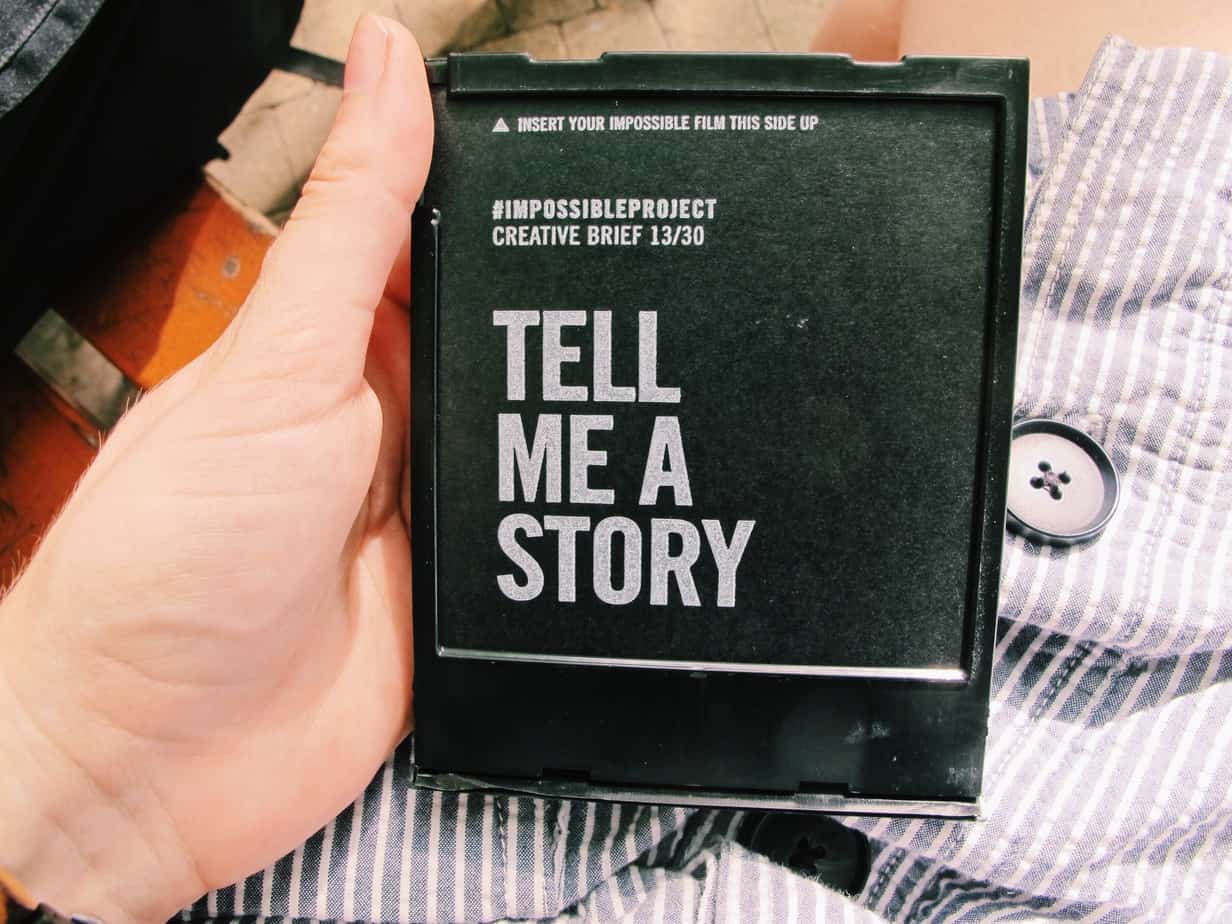 The Vienna Polaroid Tour Itinerary
The tour started out with a brief lecture from Thomas about how to take Polaroid photos. It was more complicated than I was expecting but we were soon pros.
As we walked around Vienna on the polaroid tour, Thomas pointed out all his favorite shots and gave lots of advice about getting good angles or the best lighting. However we also had a lot of opportunities to be creative and there was absolutely no pressure to take photos at certain places or not – it was all up to us which contributed to this really independent and creative vibe in the group!
Because we had Polaroids, my Instax, my point-and-shoot camera, and Nick's DSLR camera in the group, we also got quite creative with our other cameras as well! I loved seeing how Polaroid shots compared to the same photos on different cameras.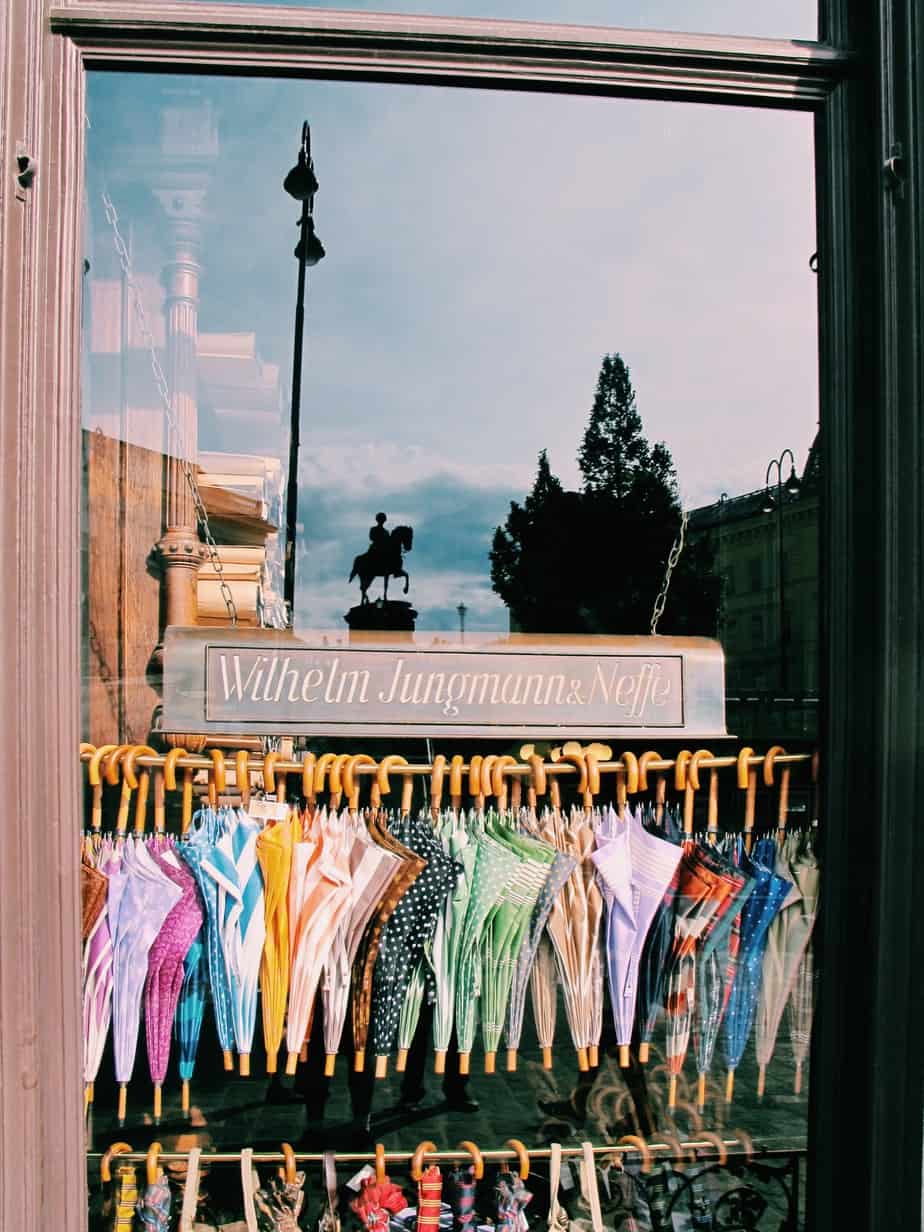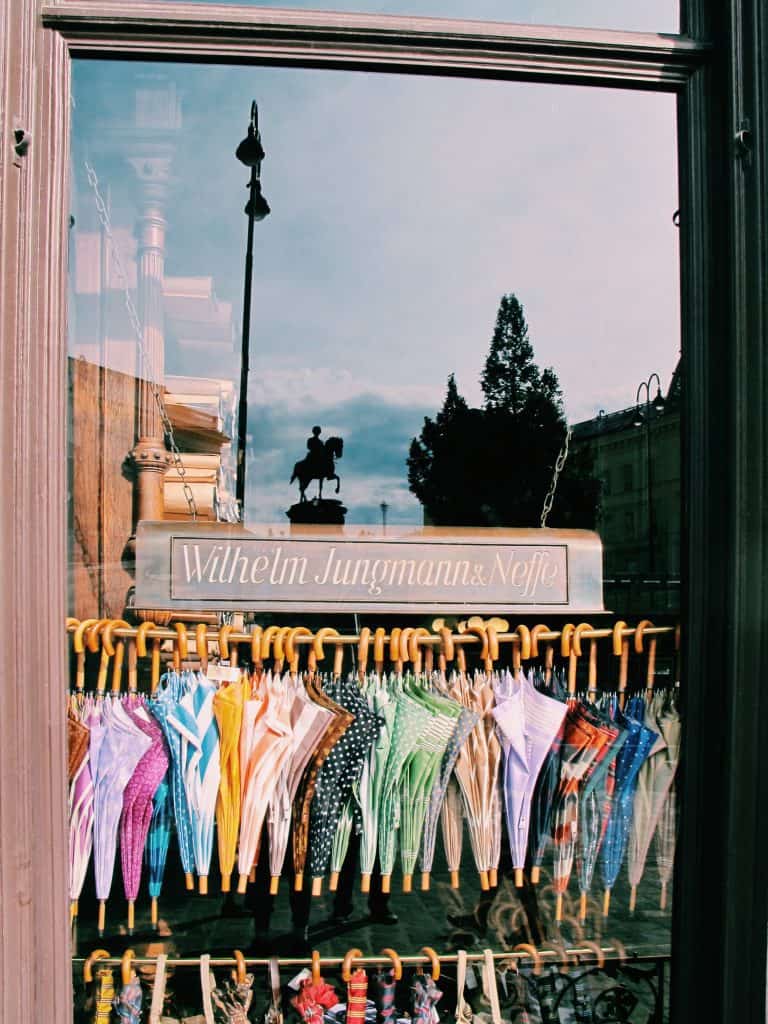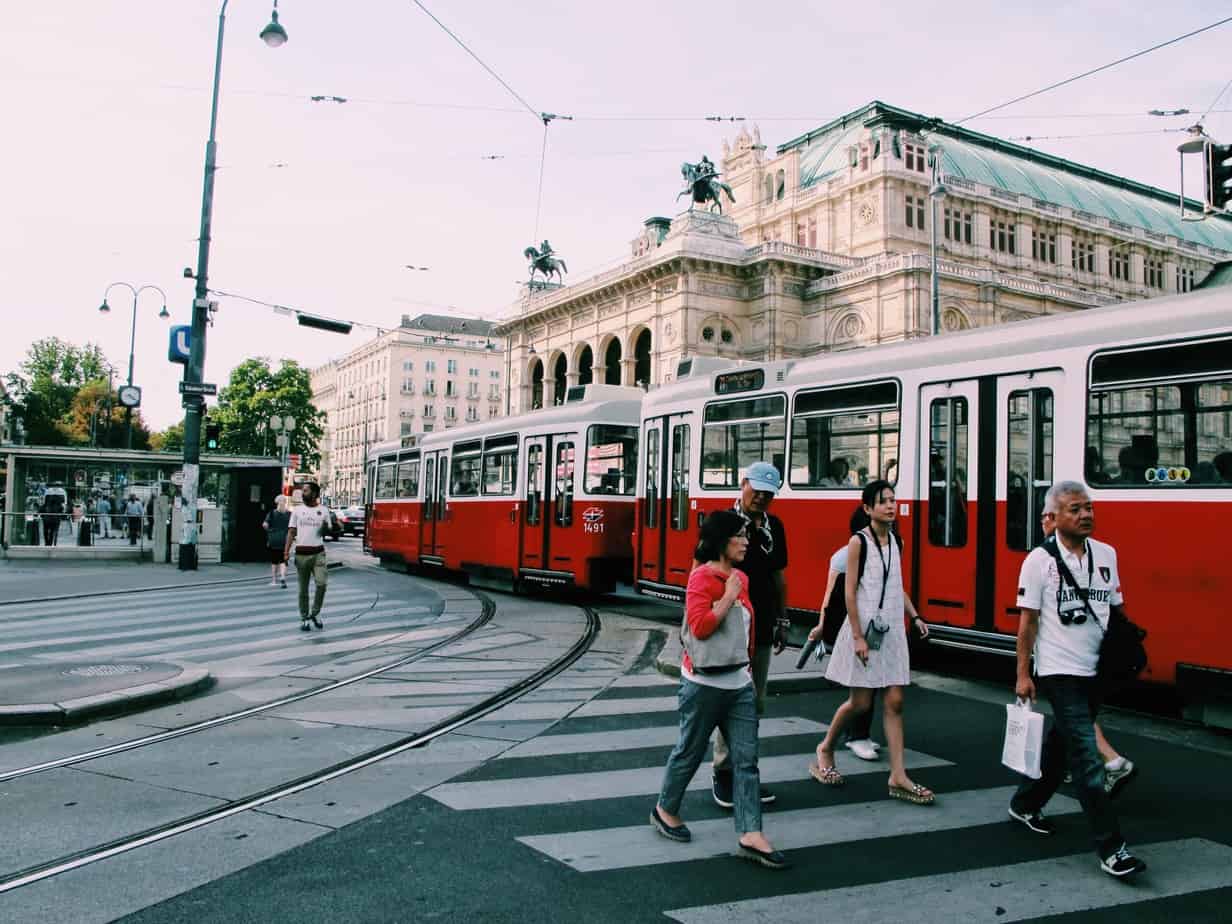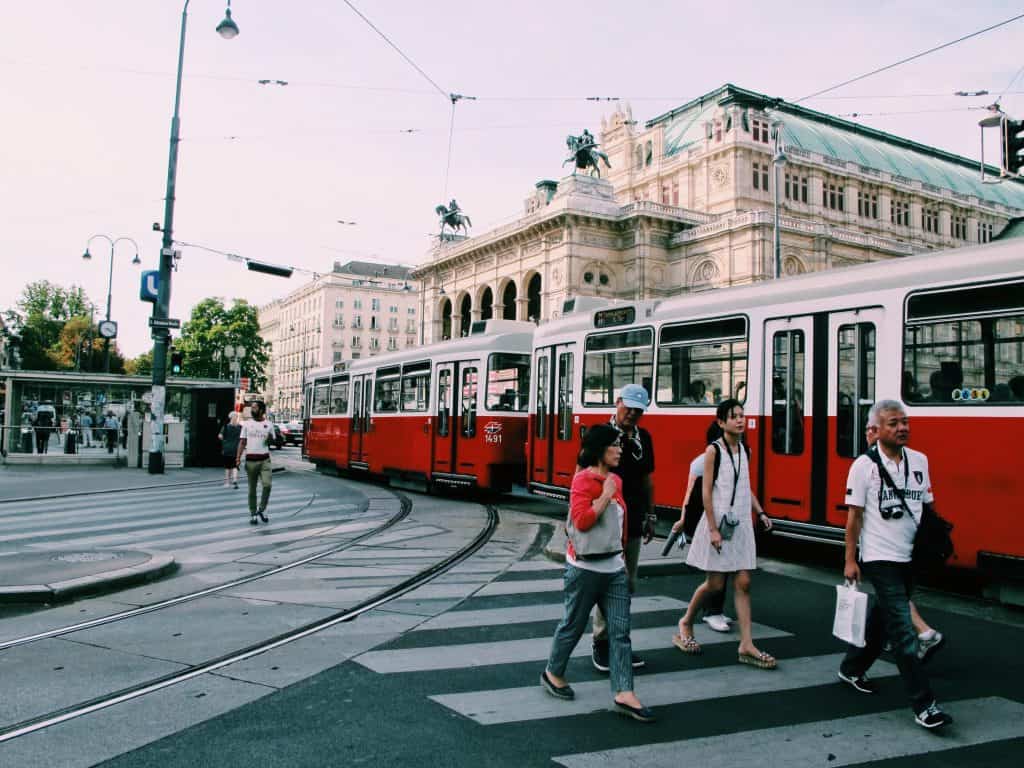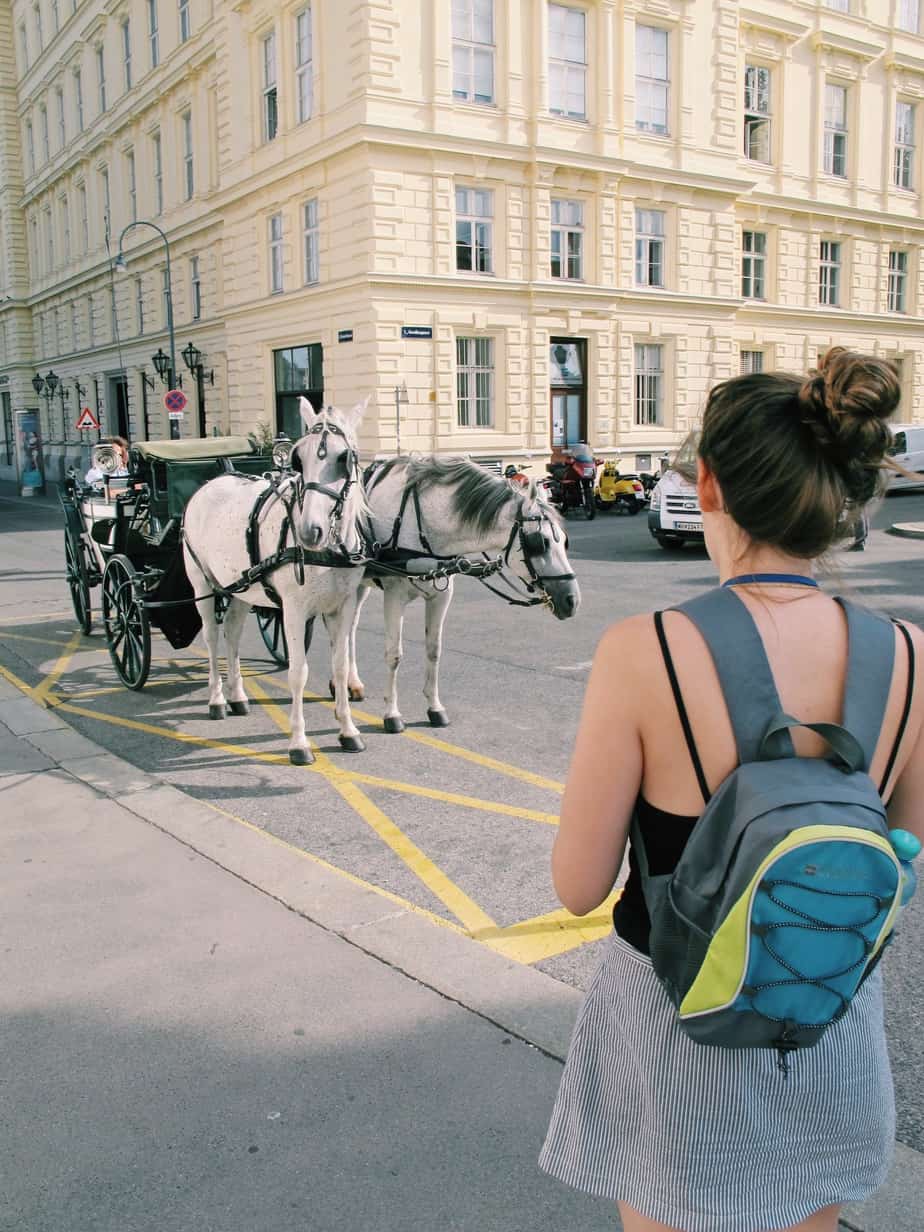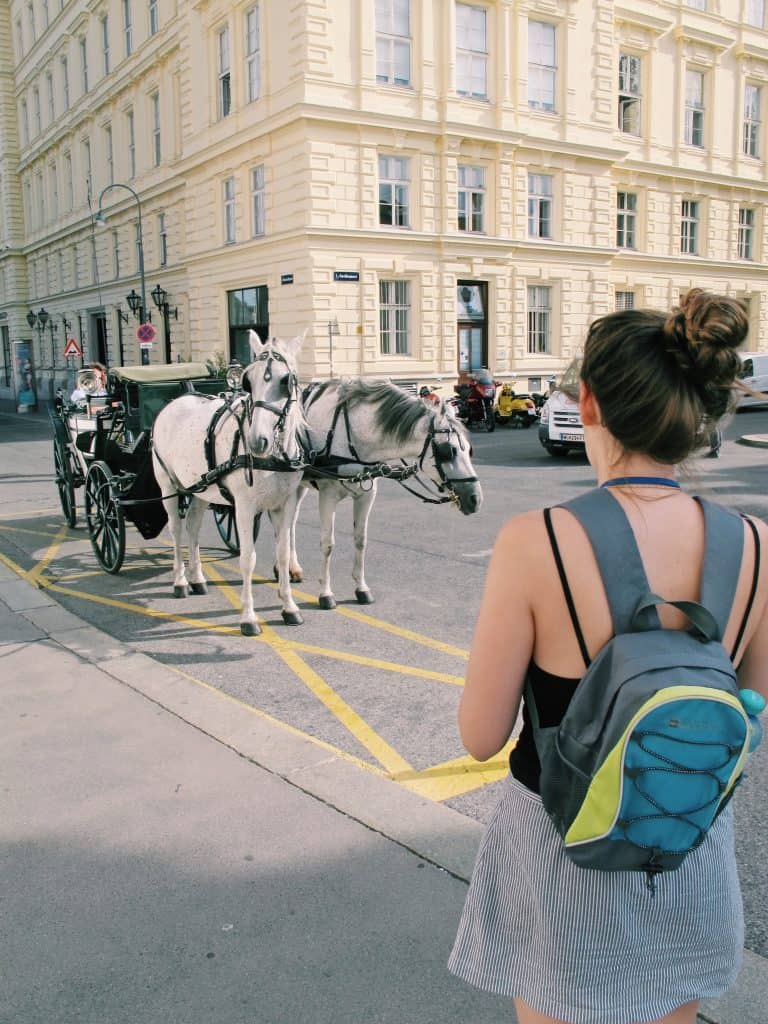 The focus wasn't purely on photography, though, and we ended up seeing so much of the city. As Dan and I only had the one full day in Vienna, this ended up being such a unique way to get around to all the major sights on our list, plus a few extra!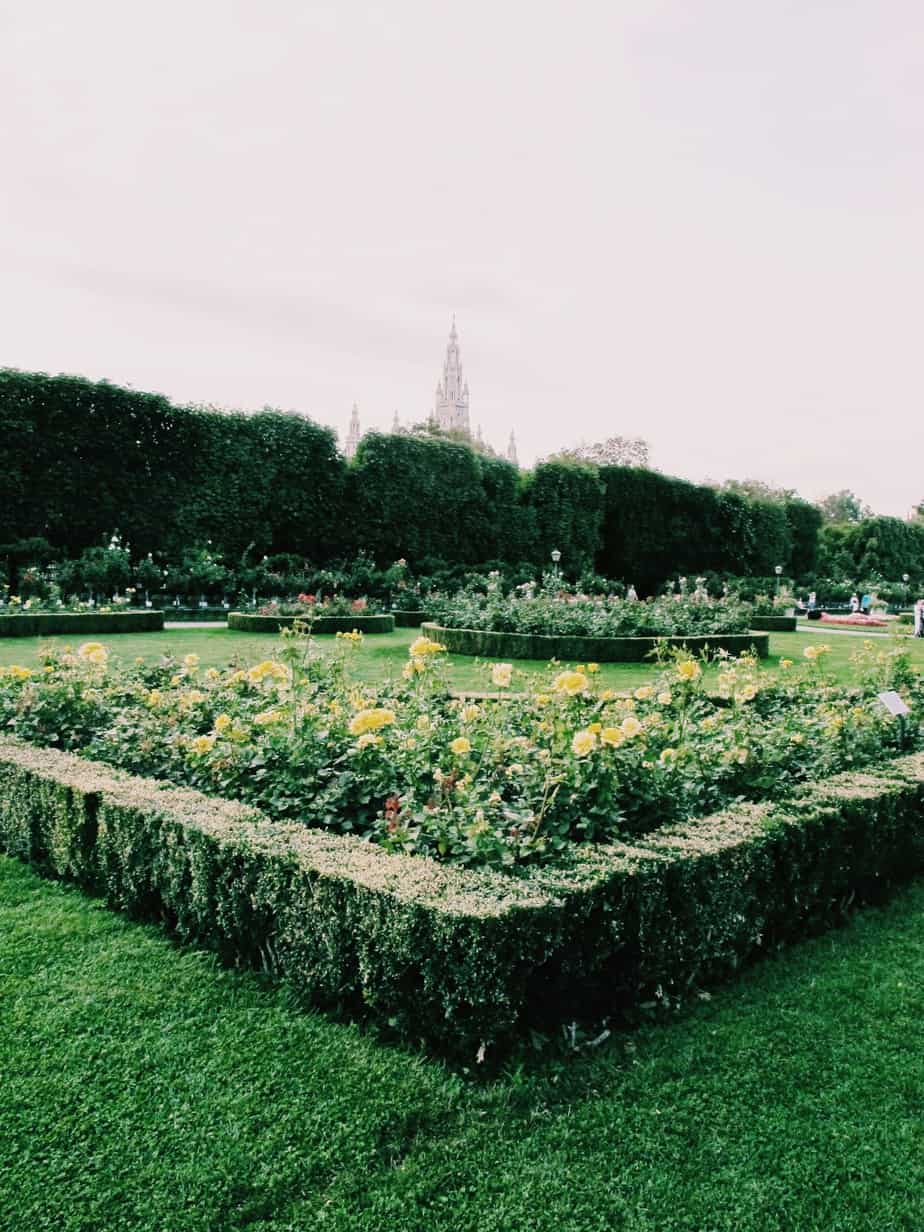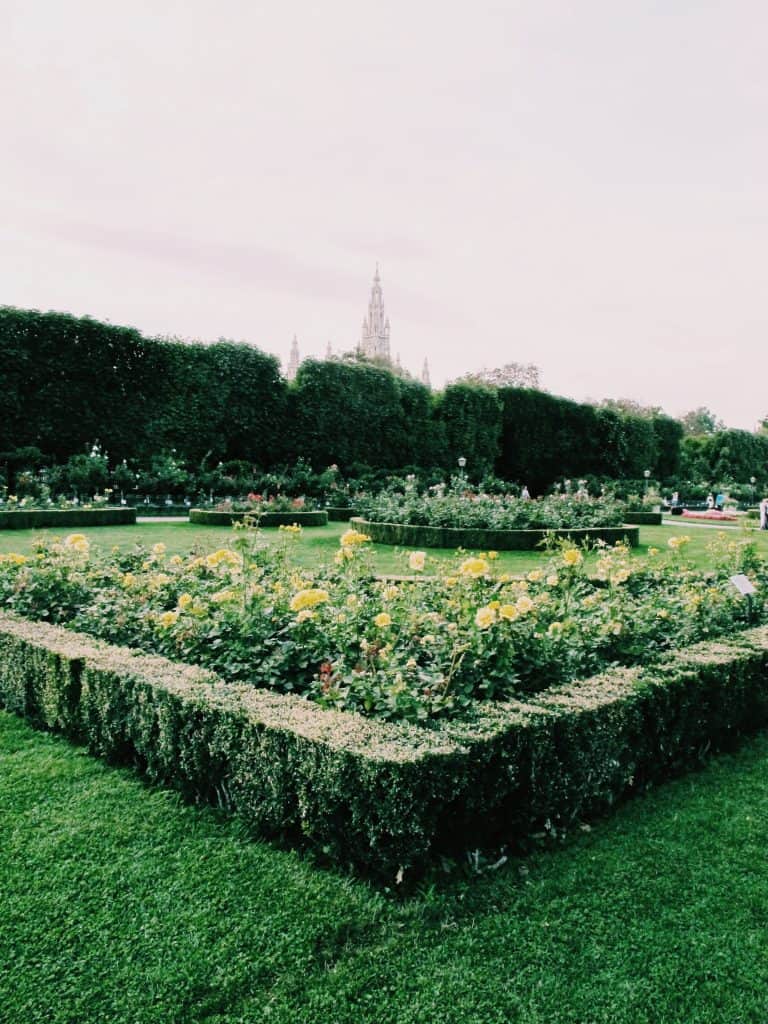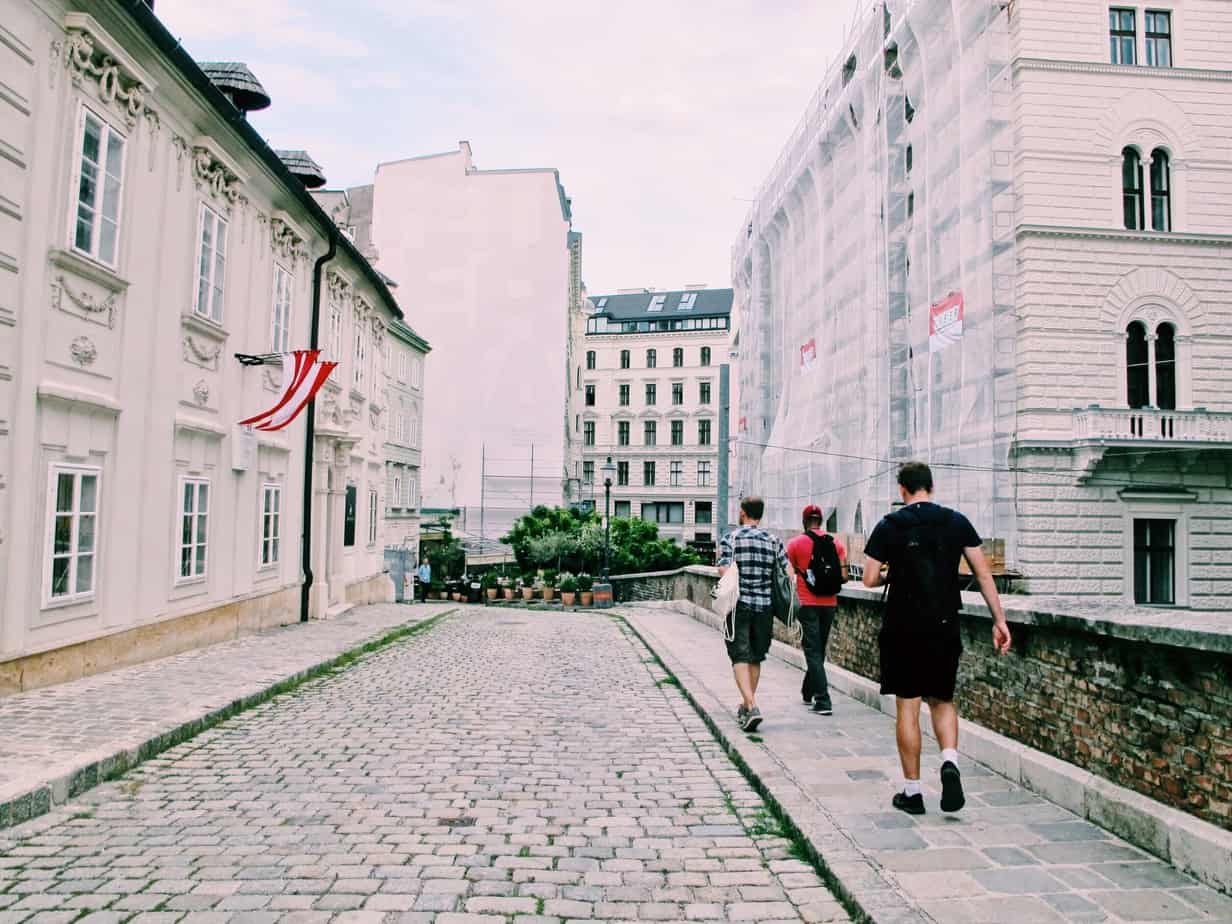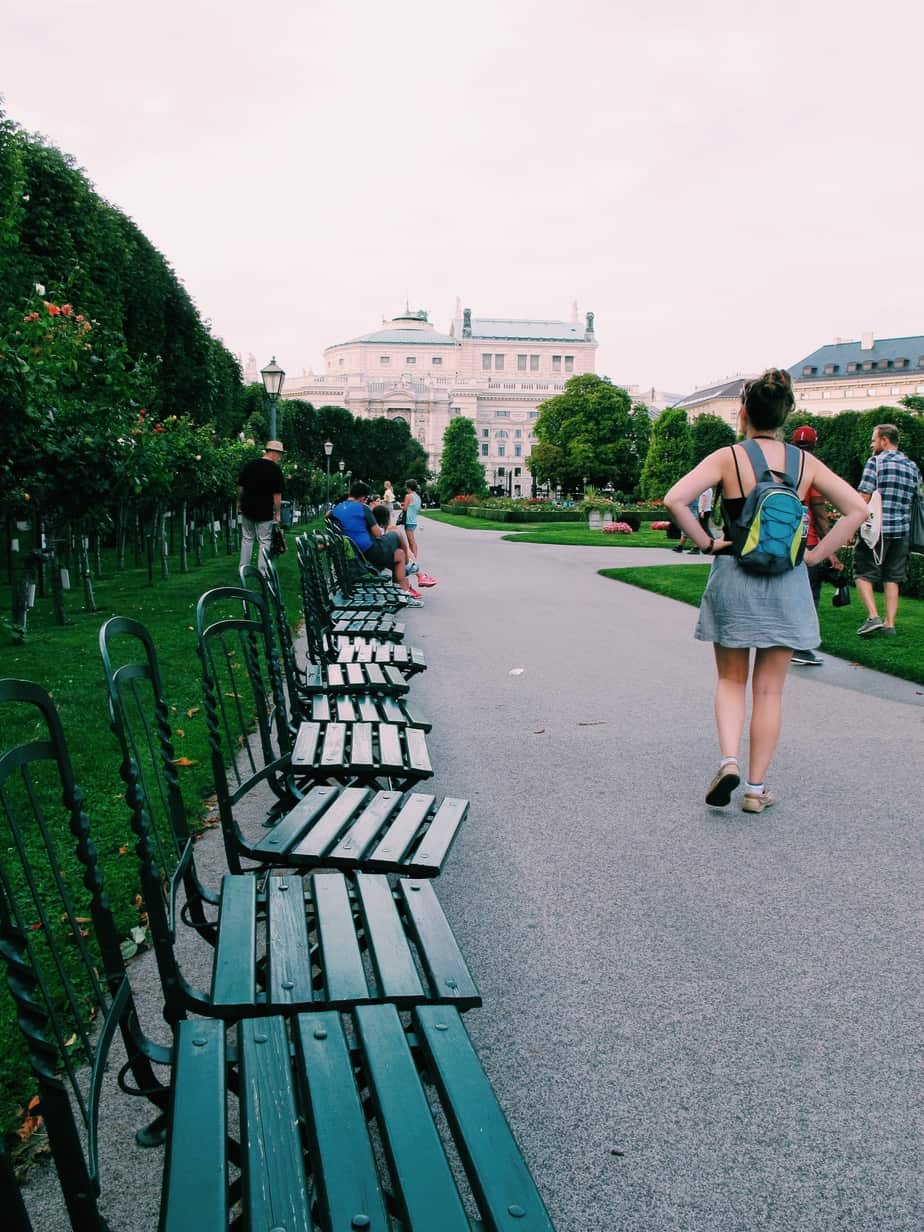 The Big Reveal: Taking Our Polaroid Photos Home
Okay, and finally, my favorite part! The end result! After hiding our polaroid photos away in dark pockets for the majority of the tour, we pulled them all out to take a look when we reached our last spot.
Spreading the photos across the picnic table, we got to examine each unique little square. We rearranged and mixed each polaroid across the table. We admired each of our red streetcar photos snapped at slightly different times, comparing each person's angle and differences in the film.
It was SO interesting to compare film packs – each film pack is unique and we noticed a definite orange-hue to Nick's pack compared to ours.
In the end, we got to take home all of our photos. I love these little snapshots of Vienna. We ended up giving one polaroid to our amazing Vienna Airbnb hosts whilst the others are now hanging above my desk at home on some polaroid fairy light string…

The details
Price: The Classic Vienna polaroid tour is €55. A non-camera ticket is €25. The camera ticket includes: rental of a vintage polaroid camera, one pack of the Impossible Project polaroid film (worth €20), an informative booklet of the sights you see, and of course, the tour!
Length: Three hours
You can book your polaroid city tour here.
Would you ever go on a polaroid tour? We absolutely loved ours (if you couldn't tell)… actually, we are currently sitting in a hostel in the mountains of another country, reminiscing about the best memories of our entire trip and Dan's first one was this tour!

Pin it for later…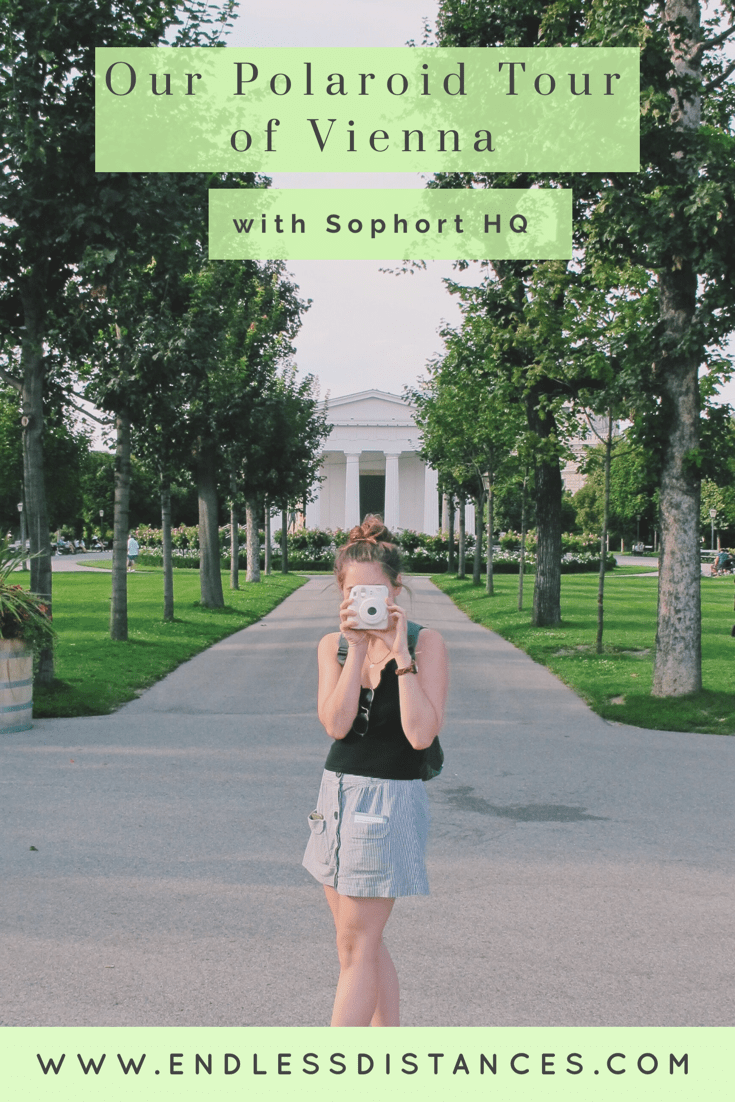 Note: We received the Classic Vienna polaroid tour complimentary from Sophort HQ in exchange for an honest review. As always, all opinions are my own and I would not promote something on Endless Distances that I did not love!