Route 66 Budget: Exactly How Much I Spent and How to Budget
How much does it cost to do Route 66? I will answer that with another question: How much do you want to spend?
Driving the full 2,400 miles between Chicago and Los Angeles can be quite the expensive endeavor. Add in flights, car rental, meals out, accommodation, and gas for two to three weeks and… you're looking at a pretty big bill.
But, it's also possible to complete Route 66 on a smaller budget – if you're willing to make some sacrifices. This is what I did and below I will share with you exactly how much I spent while driving Route 66!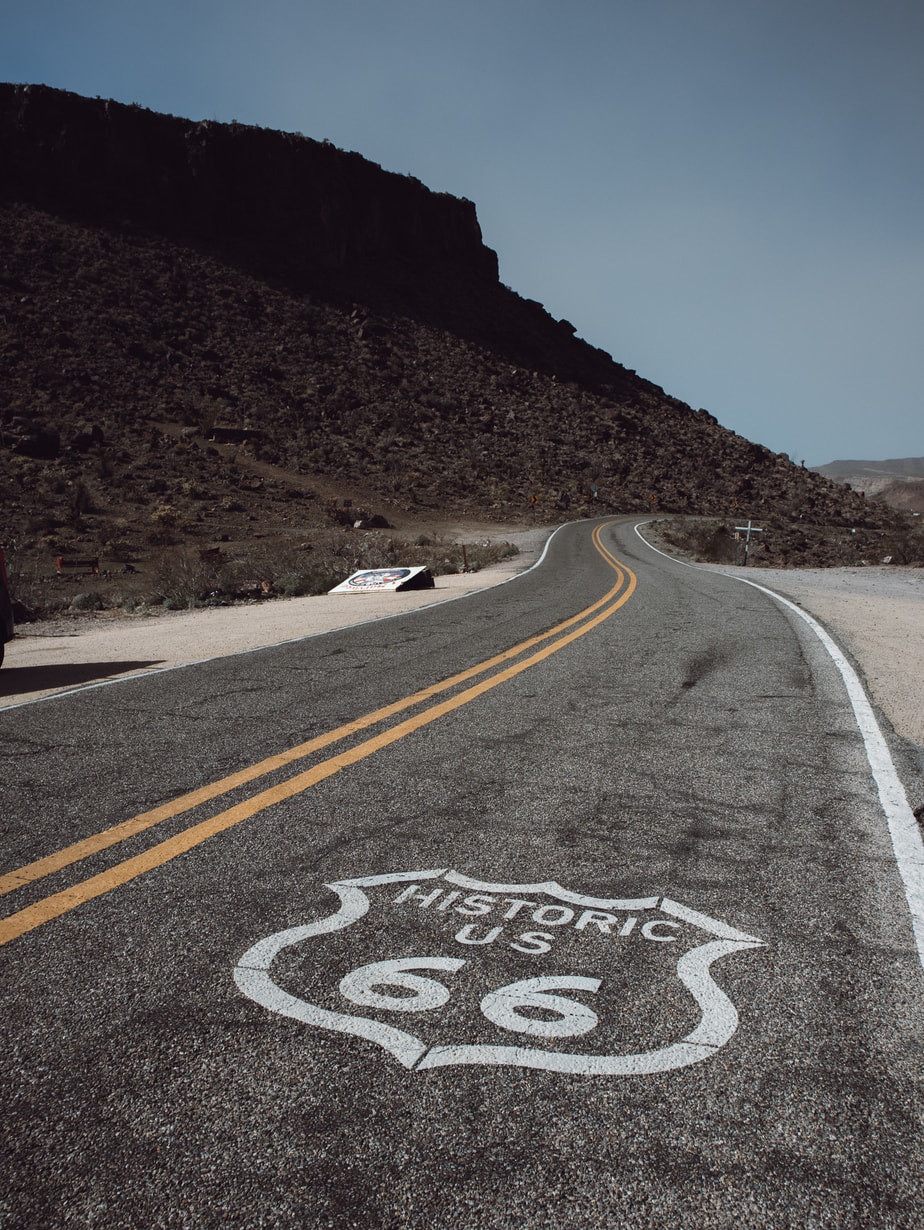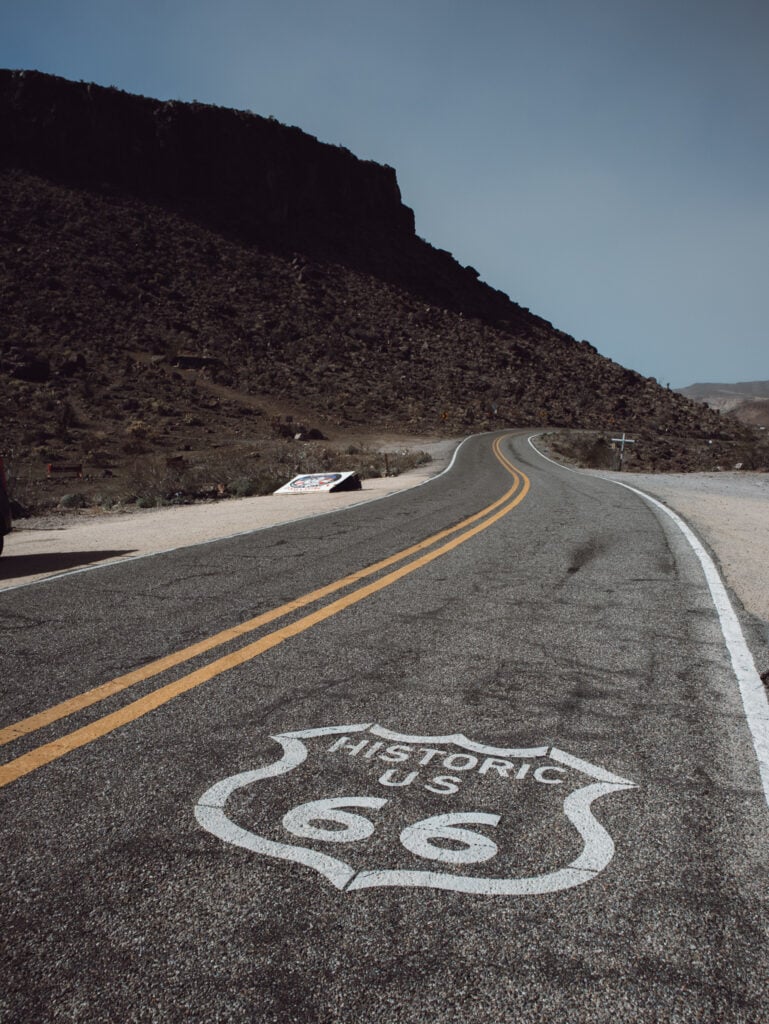 How Much Should Your Route 66 Budget Be?
I encourage you to read the rest of the article which has a lot more information on how to budget for Route 66. But if you're looking for a quick answer:
Ultra budget: $50-100/day
Budget: $100-150/day*
Mid range: $150-225/day**
Luxury: $225+/day
* This is what I spent
** This is what most people spend
Those budgets don't include flights or car rental. It would be easy to do Route 66 in the luxury range – if you had the cash to spare. The others will take a bit more planning.
Personally, I only think you could manage Route 66 in the "ultra budget" range if you camped, slept in your car, or did exactly what I did but split it between two people instead of solo! (Scroll down to see my exact expenses!)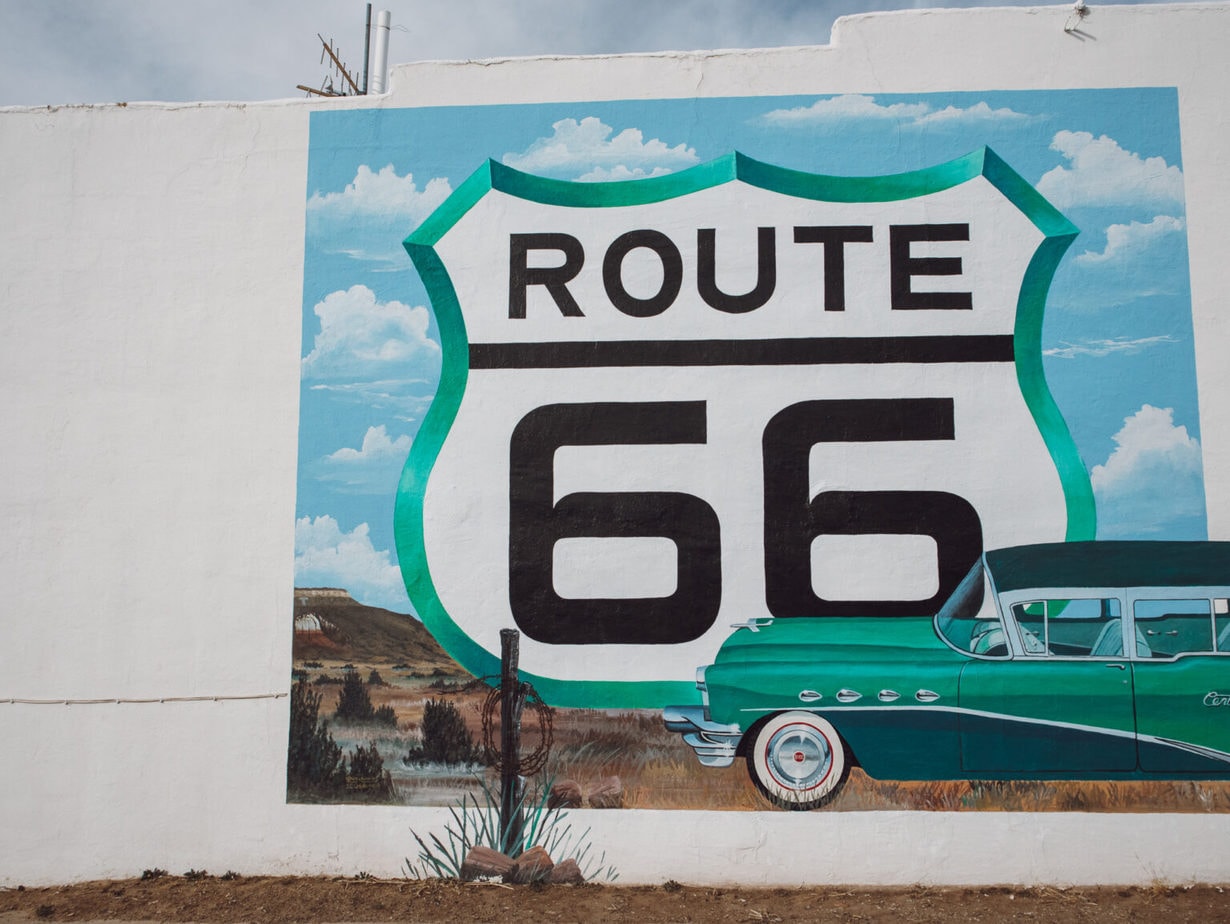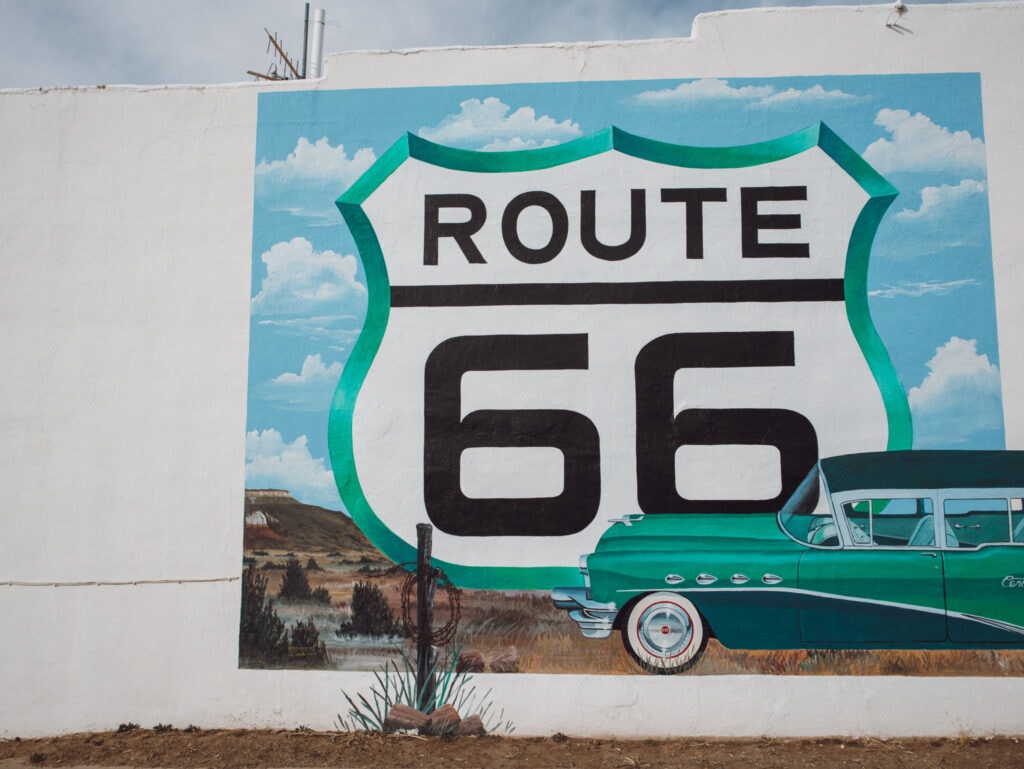 Route 66 Budget: What Should You Budget For?
Below, I'm sharing every expense category you should consider when planning your Route 66 budget, plus areas to splurge or save.
Flights
Flights to/from Chicago and Los Angeles are a significant expense to consider. That is, unless you are like me and relocating, or maybe taking another cross country road trip back home!
Exactly how much you spend on flights is totally dependent on where you live or are going to next. Therefore, I'm not going to count flights in this Route 66 budget.
I will say, I recommend using Skyscanner to search for the most affordable flights. Skyscanner is a meta search engine and I've found some major deals using it. Whatever you do, book direct with the airline for the most security.
Car Rental
Again, car rental can be a huge expense on a Route 66 road trip. However, not everyone is going to need to rent a car.
If you do need to rent a car, I recommend using RentalCars.com to search for deals. This is another meta search engine that hunts down the best deals.
Keep in mind that there are two big "hidden costs" when it comes to car rental:
Young drivers fee: If anyone in your travel party is under 25 years old, you will have to pay a young drivers fee. This averages about $27/day.
One-way drop off fee: If you are picking up the car in Chicago and dropping it off in Los Angeles (or vice versa) you will have to pay a one-way drop off fee. This fee can be pretty hefty. Looking on RentalCars.com just now for pick up in Chicago and drop off in L.A., I see drop off fee ranges of $38 to $3,050… so be careful what you choose!
So what's the total cost to rent a car for Route 66?
Looking today at one-way car rental between Chicago and L.A. for eight days, the cheapest price I see is $623. That's actually a great deal.
Most people take longer to drive Route 66, though. Right now, that same route for 14 days comes to $1,404.
Vs. Driving Your Own Car
On the surface, a big way to save money on Route 66 is to drive your own car. Of course, the circumstances have to align for this. This is what I did, because I was moving from Michigan (near Chicago) to northern California, and wanted to take a southern route since it was winter.
Saying that, my pre-road trip car check revealed a necessary $750 repair on my car. Not to mention the wear and tear on my car from driving 2,400+ miles! And I needed an additional $118 oil change after the trip.
So, there are definite pros and cons to renting a car or not. I would argue, you might actually save money in some ways by renting, particularly if you're splitting the cost with other travel companions.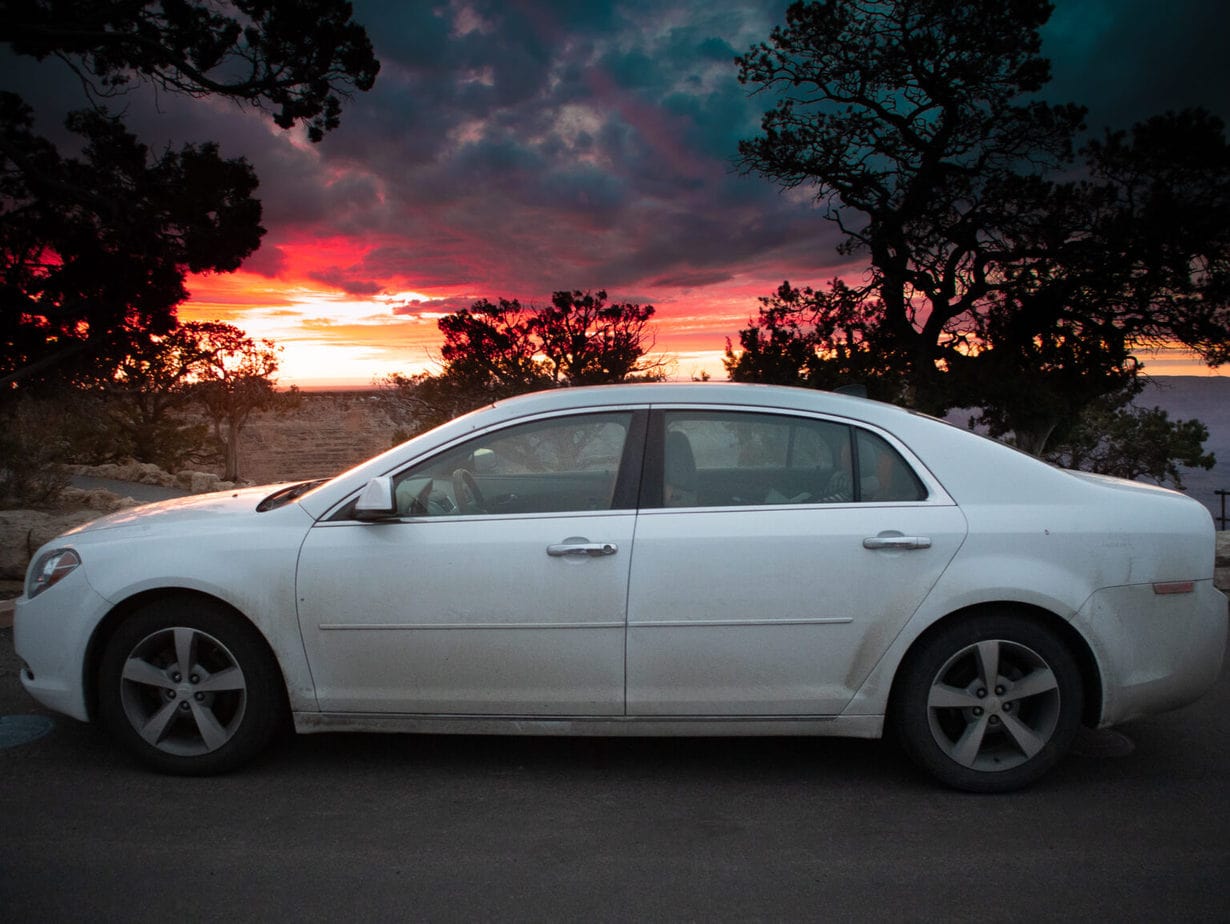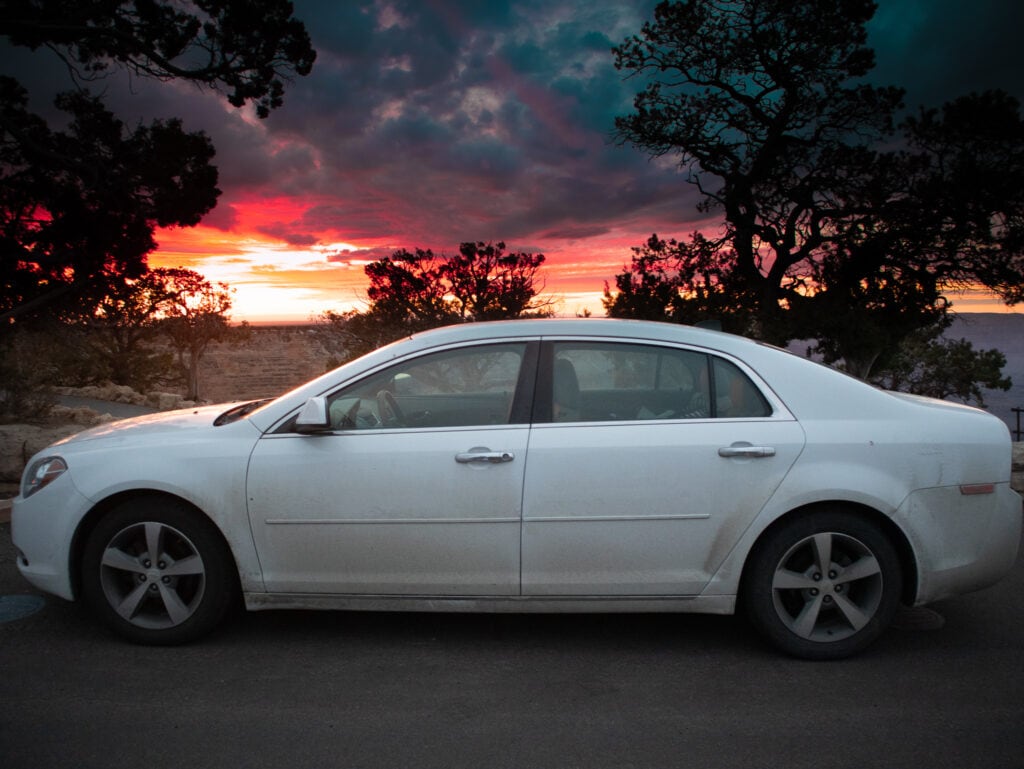 Gas
Gas is a pretty big, unavoidable expense along Route 66. Personally, my beloved 10 year old Chevy Malibu has pretty horrific gas mileage so I spent nearly as much money on gas as I did on hotels (scroll down to see exactly how much I spent).
Usually when you rent a car you get a brand new one with much better gas mileage. Go for a hybrid if you can! Avoid electric, though, because there are not enough charging ports along Route 66 yet.
Ultimately, other than switching up your car, there's not much you can do here to save.
Accommodation
Accommodation is the next big, unavoidable expense along Route 66. But it's also kind of fun to search for the best Route 66 motels – whether that's an amazing deal (like I found in Williams, AZ near the Grand Canyon) or a super kitschy mom-and-pop type motel filled with Route 66 Americana.
How to book accommodation on Route 66?
To save money, I recommend using Booking.com to reserve your accommodation. This is what I did. The first few days, I compared prices between Hotels.com and Booking.com but ultimately I always used Booking because the hotels were slightly cheaper.
When I had to leave a motel in Sacramento the day after Route 66 due to feeling unsafe (there was literally a drugged out man without underpants on wandering the parking lot), Booking.com mediated me getting a 100% refund – even though I wasn't technically eligible! I was pretty impressed.
Whether you choose Booking.com or Hotels.com, both have rewards programs for multiple stays (I believe Booking's Genius program starts at 5 stays, and for Hotels you get your 11th night free). So choose one and stick with it for the most rewards.
How much do hotels cost along Route 66?
Well again I'll ask, how much do you want to spend? Personally, being on a budget, I wanted to stay in the cheapest possible motels that had decent reviews. ALWAYS READ THE REVIEWS.
I tried to stay at places that had above six stars. I also avoided any place with reviews (particularly recent ones) mentioning bed bugs, cockroaches, or questionable people lurking in the parking lots.
To give you a good picture, in 2022 the cheapest place I stayed along Route 66 was $37.59/night (at Howard Johnson in Williams, AZ – loved it), and the most expensive was $78.48/night (at The Sage Hotel in Santa Fe, NM – also loved it, ironically these were my two favorite hotels!). I was traveling solo, so I paid the full cost.
I have read that most Route 66 travelers average about $100/night for accommodation, so keep that in mind.
You could also easily spent $150-250/night just on accommodation if you wanted to stay at the much nicer hotels (although these have less of the…shall we say… Route 66 character).
Should you book Route 66 hotels ahead of time?
I know that this is a big point of contention so I will address it.
Personally, I did Route 66 somewhat spontaneously and booked most of my accommodation on Booking.com the same afternoon as my arrival. Only twice did I book 1-2 days ahead, because I found an amazing boutique motel in Santa Fe, and wanted to reserve this Route 66 Motel icon in Barstow. Last minute there were plenty of deals and availability.
BUT! I traveled Route 66 in winter, which is definitely the low season. Consider booking further ahead if you are driving Route 66 in peak season (summer or early fall), or if you feel attached to staying in certain motels (like the Wigwam Motel near Petrified Forest National Park, the famous Blue Swallow Motel in Tucumcari, NM, or the Big Texan Motel in Amarillo, TX).
The downside of booking ahead is that you lose out on some spontaneity and spirit of Route 66, and you also lose flexibility if construction, weather, or traffic delays you getting to your destination. The trade off is doing a once-in-a-lifetime vacation the way you planned and dreamed of, so it's up to you!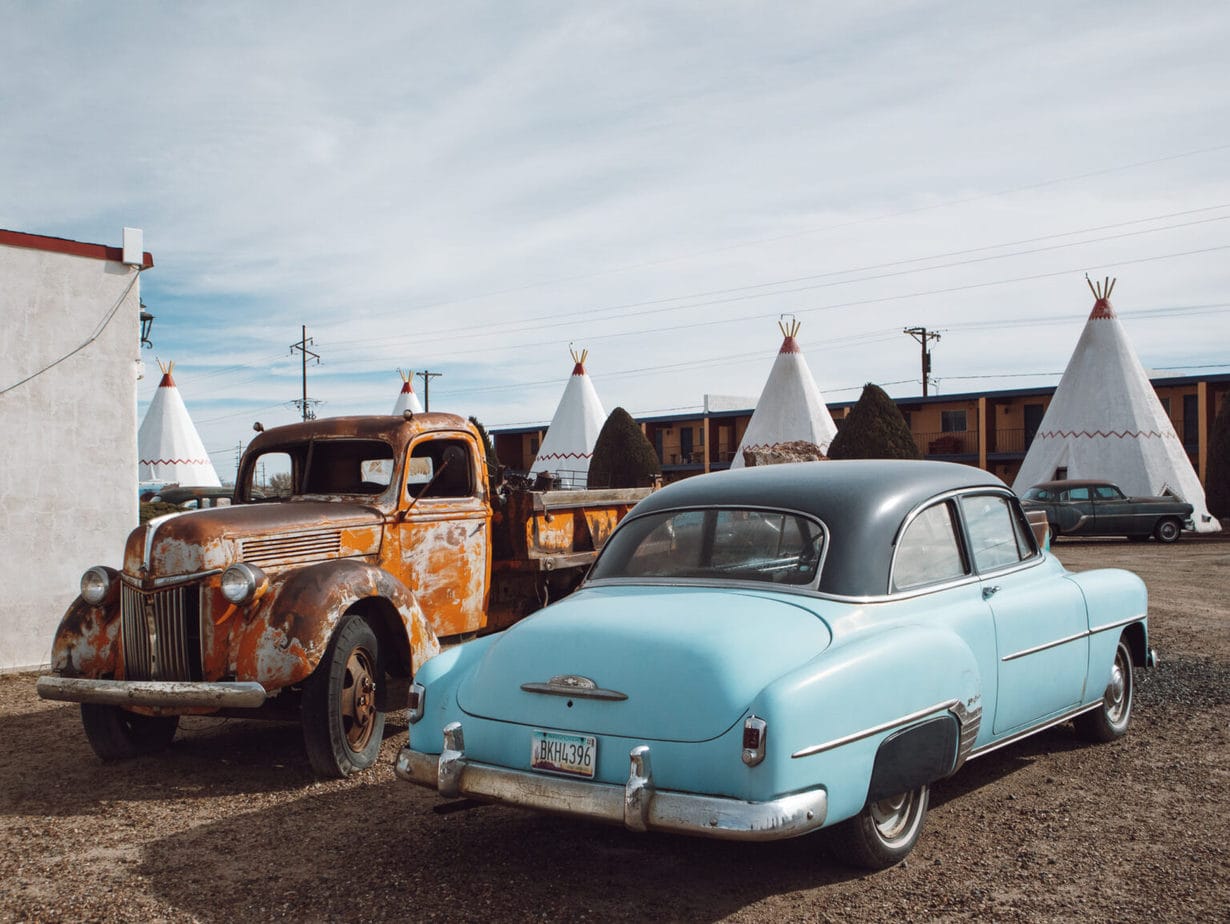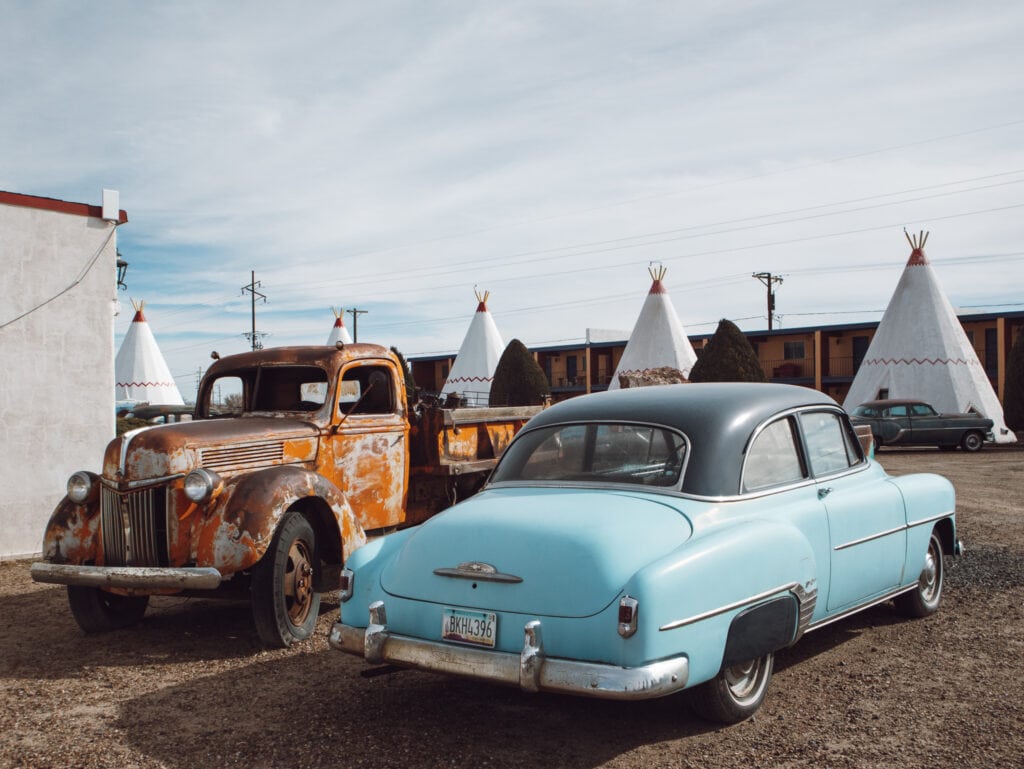 Food
Food is another big expense along Route 66, although I will argue that this is the area where you can have the most savings!
I saved a ton of money by packing and eating most of my food from home. It cost about $100 for groceries at home (my starting point) for three big bags of snacks and one travel cooler full of prepped food (sandwiches, soup, a quiche, hardboiled eggs, etc).
Primarily, I did this because I have celiac disease and knew I wouldn't find safe gluten free food reliably while on the road. But it also saved me a lot of money and stress.
I did eat out a few times, but these were mostly at nicer, niche gluten free restaurants. My cheapest meal was $6.04 at In-N-Out (a California classic you must eat at in Barstow or L.A.), and my most expensive was $22.45 (at a gluten free brewery in Tulsa).
If you want to eat more meals out on the road than I did, add about $25-35/day to your budget. For this amount, you can eat two meals out at typical American roadside diners or chains.
Most hotels come with a free breakfast, so take advantage of that and even take some fruit or pastries for the road.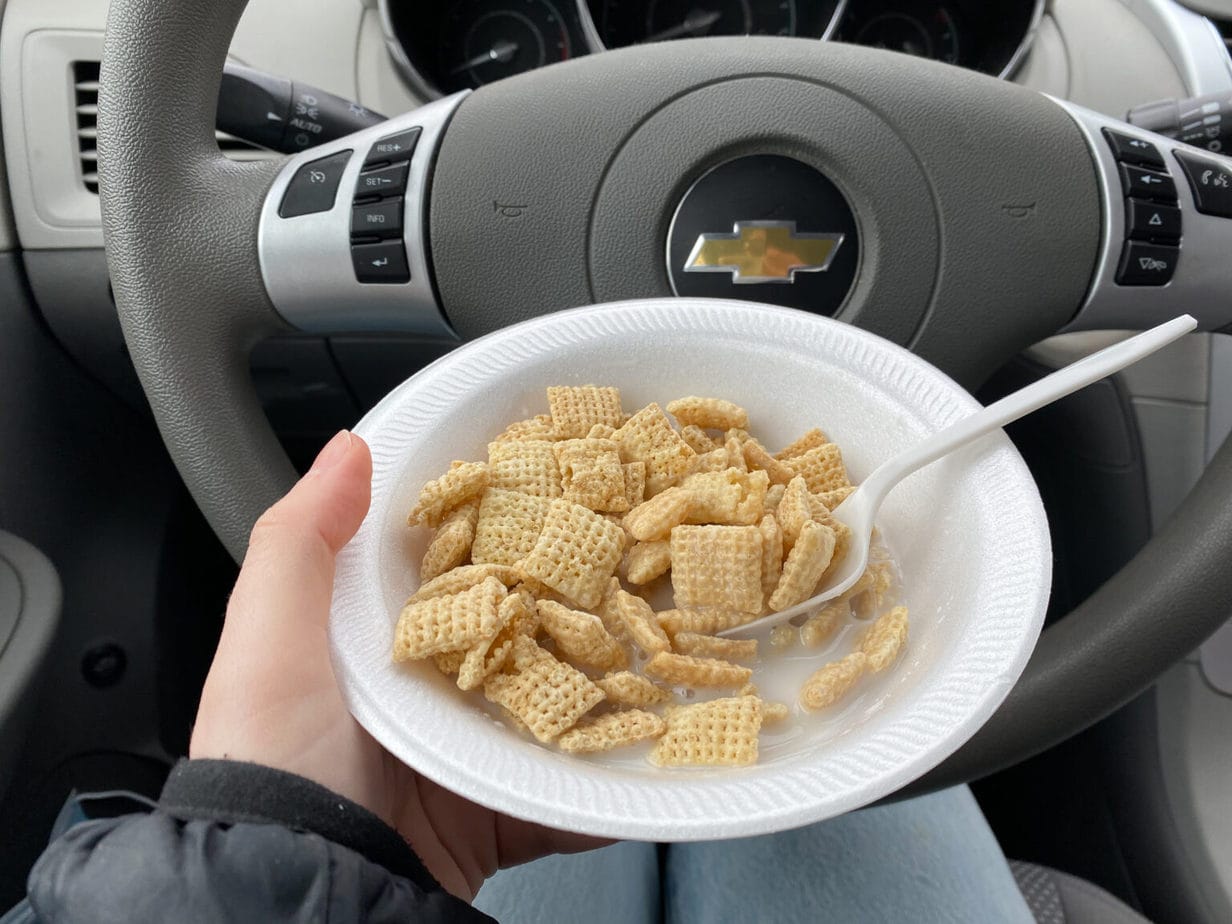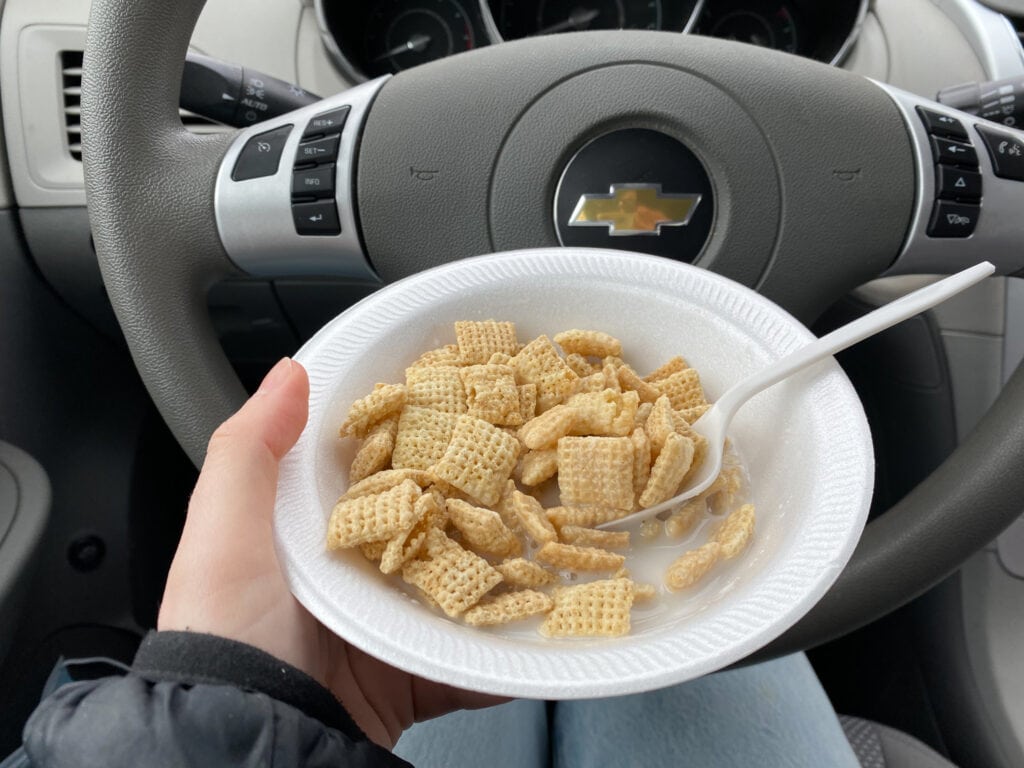 Other Expenses
There are other expenses on Route 66 that can add up. Think souvenirs, gifts, activities and entrance fees, tolls, and more.
The nice thing about this category is you can really spend as much or little as you want. A lot of the Route 66 attractions are free!
At the absolute least, though, I would budget $35 for the Grand Canyon entrance fee (a must do detour from Route 66) and $5-10 for entrance to one of the Route 66 museums (there are a few along the way).
A Note on Taxes and Tips
Unfortunately, there are some sneaky hidden expenses when purchasing in the United States. If you are not from here, you may be a bit shocked.
First, prices are listed before tax, and taxes apply to hotels, groceries, gas, restaurant food… you get it. For example, when I looked on Booking.com for accommodation, I might see a motel listed for $40/night. However, once you add in tax and any local government or resort fees, the price could be significantly bumped up to $55 or $60.
Second, you need to be aware of tipping. In the U.S. it is customary to tip 15-20% at restaurants. It is EXTREMELY rude not to tip. I know, it's annoying if you are not used to this, but that's the culture here. This can really add up so you need to consider it in your budget.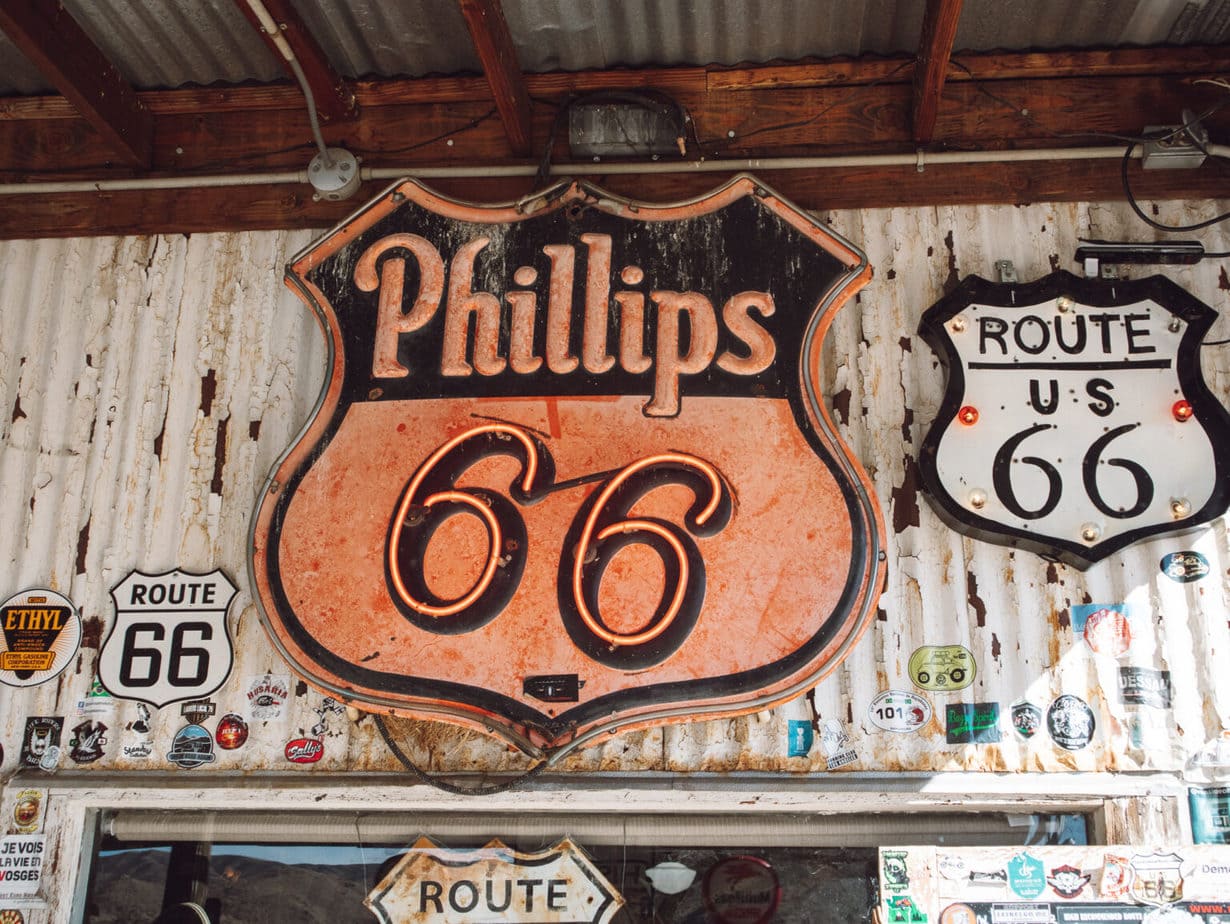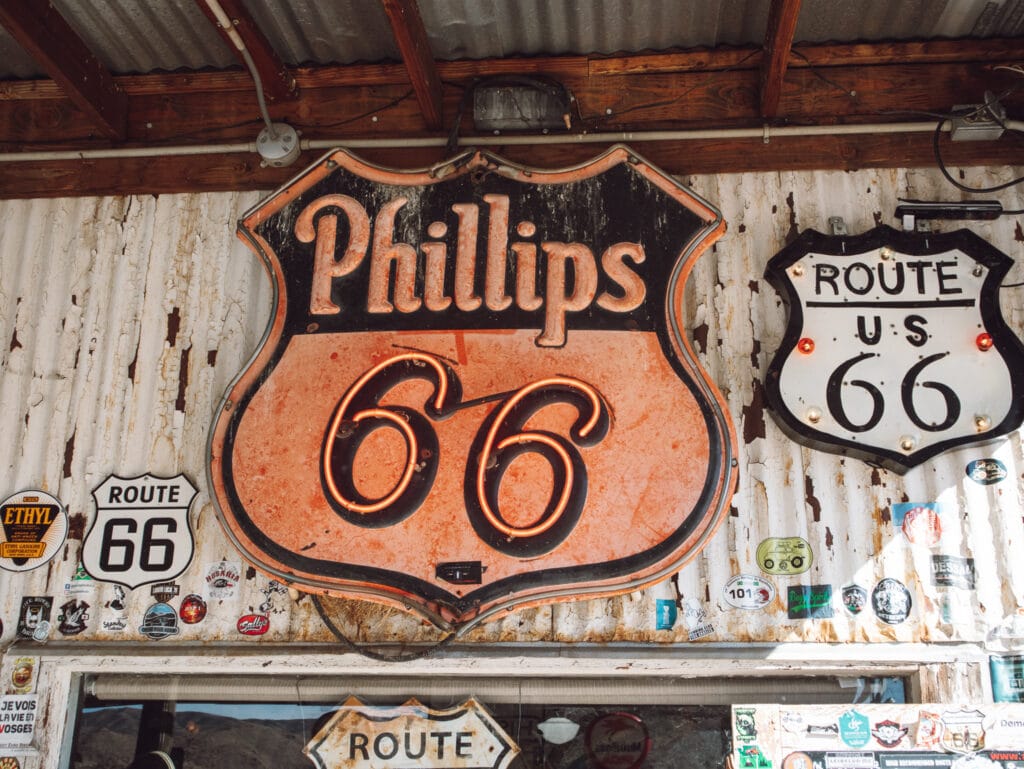 Ways to Save Money on Route 66
I've already discussed some ways to save money on Route 66, but let's review:
Less time: One of the biggest ways to save money on Route 66 is… do it faster! Your gas will be the same, but you can significantly cut down on hotel costs. I saved a lot of money by doing Route 66 in eight days instead of the typical 14, and I still had a great experience seeing all the major sights.
Multiple people: Travel with a buddy and you can split the costs of gas and accommodation. I traveled Route 66 solo which is the most expensive way to do it!
Drive your own car: Save the entire rental car price by driving your own car, if possible. However, I discussed the caveats to this above. Wear and tear on your vehicle can add up.
Go in winter: Winter is the low season and accommodation and gas can be a little cheaper. This is what I did. However, you have to be wary of the weather this time of year and you shouldn't attempt it without winter driving experience.
Pack your own food: Save loads of money by prepping and packing food at your starting point. Bring a travel cooler like mine for sure.
Camp or car sleep: I didn't do this, but the ultra budget travelers sleep in their cars along Route 66. In most places this isn't entirely legal, so beware. Camping is a better choice if you have the gear and it's the right season.
Relocation: Finally, consider driving Route 66 if you are relocating from the east/midwest to the west coast or vice versa. After all, this is what the historic Route 66 was originally known for: people migrating to the west coast! This is what I did, and I even got a relocation stipend from my company to cover some of the cost.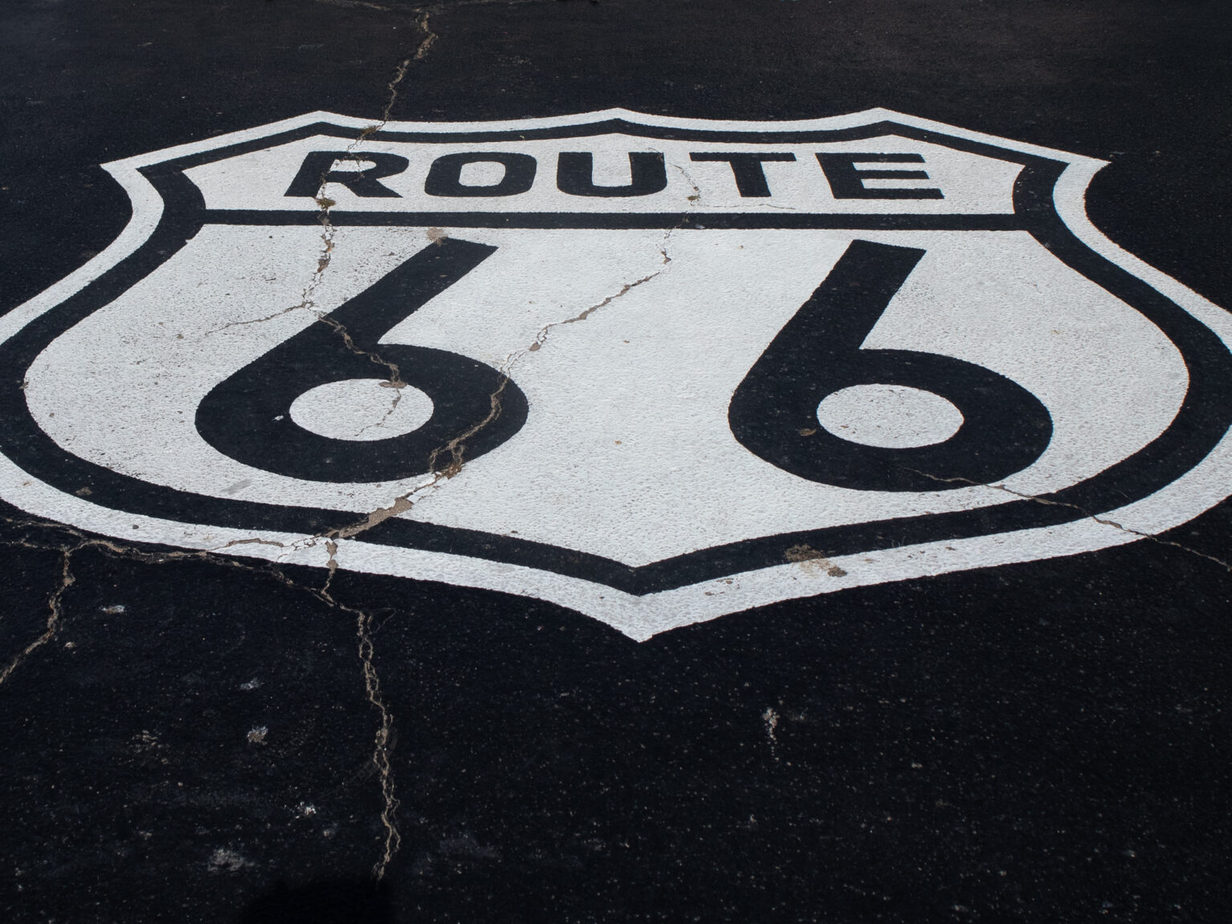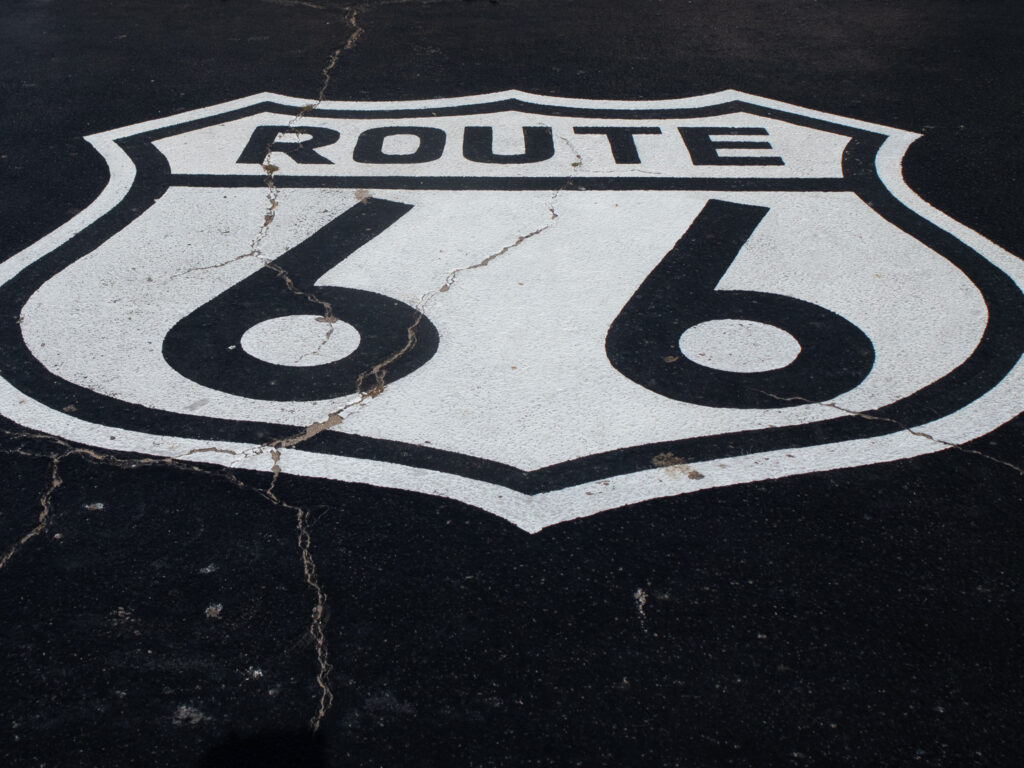 Exactly How Much Money I Spent Driving Route 66
Yes! The fun part! I recorded every single expense along my Route 66 road trip, just so I could share it here and reflect on a realistic attempt at driving Route 66 on a budget.
First, what was my budget? Personally, my Route 66 budget was very tight. I drove Route 66 as part of a larger cross country road trip moving from Michigan to California. The company I work for gave me a $750 stipend for this move (which I thought was a bit stingy). Still, it inspired me to set the challenge of completing Route 66 for $800 or less.
I had 8 days to drive Route 66, so I budgeted $100 per day. That includes all gas, accommodation, food, activities, etc. I did not need to buy flights or a rental car.
Spoiler alert: I only met my budget one day of my trip!
In hindsight, the only way I could have reliably spent less than $100 per day would be to sleep in my car or camp. Driving in February, that wasn't really an option!
However, I drove Route 66 solo (yes, it was quite the experience). If I had driven with just one other person, all of the gas and accommodation expenses could have been split, and then I definitely could have met my $100/day goal.
Before I get too into the could-have-beens, here is exactly how much I spent on every day of my Route 66 road trip!
My Route 66 Budget Day-by-Day
Day 1: Chicago, IL – Springfield, IL
Gas: $26.51
Accommodation: $69.31 at Microtel Inn and Suites in Springfield, IL
Food and drink: $10.95
Souvenirs and activities: $0
Miscellaneous: $1.10 (tolls)
Total: $107.87
Over or under budget? Over. But it was close!
Now, let's analyze. On my first day of the Route 66 road trip, I started with a nearly full tank of gas, and ate breakfast and lunch that I'd packed for myself. I stayed at Microtel Inn and Suites which was the cheapest hotel available with decent reviews – and it ended up being quite clean and one of the better hotels of my trip. My one splurge was a $10.95 salad from Corelife Eatery, and if I hadn't bought that I could have stayed on budget.
Still, I spent close to the bare minimum and began to realize how challenging it would be to actually keep my goal of $100/day on Route 66.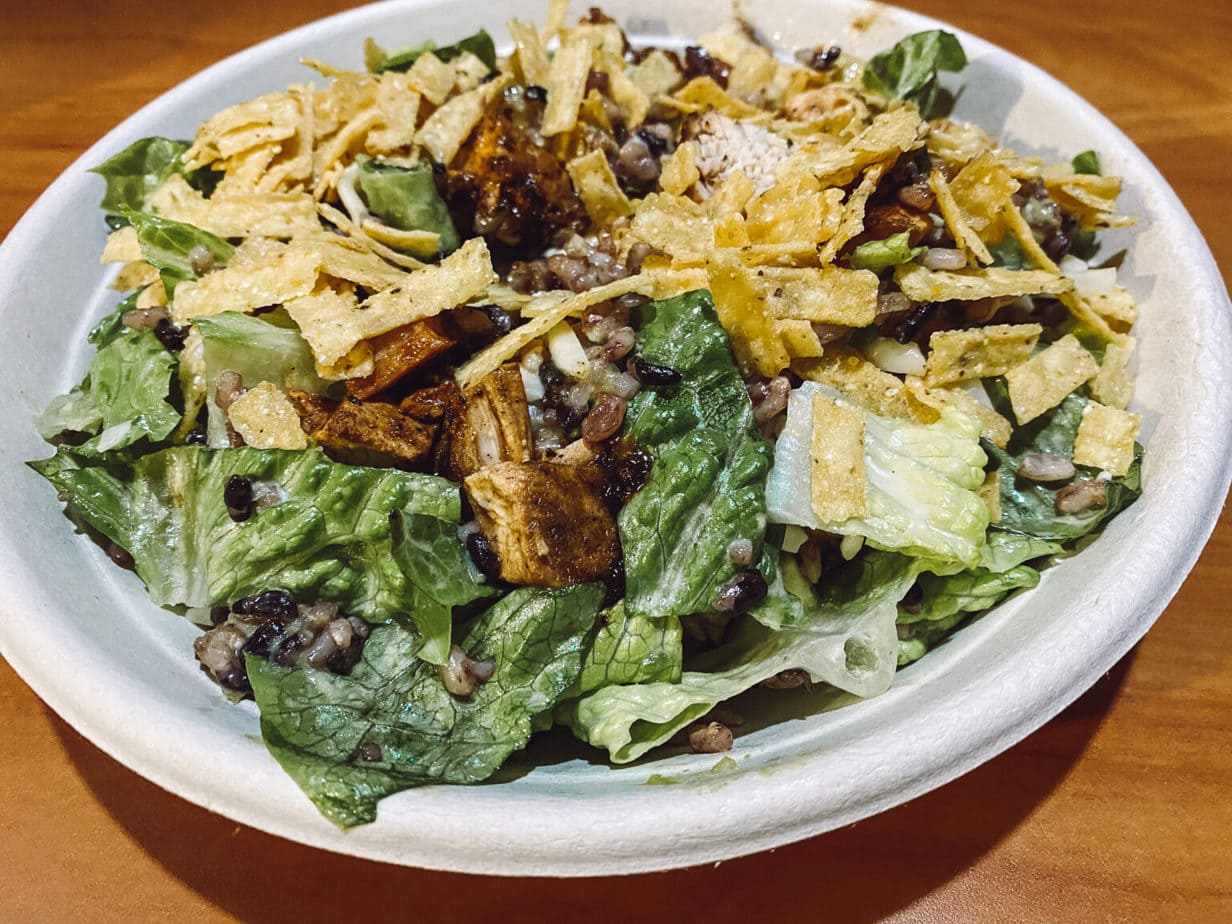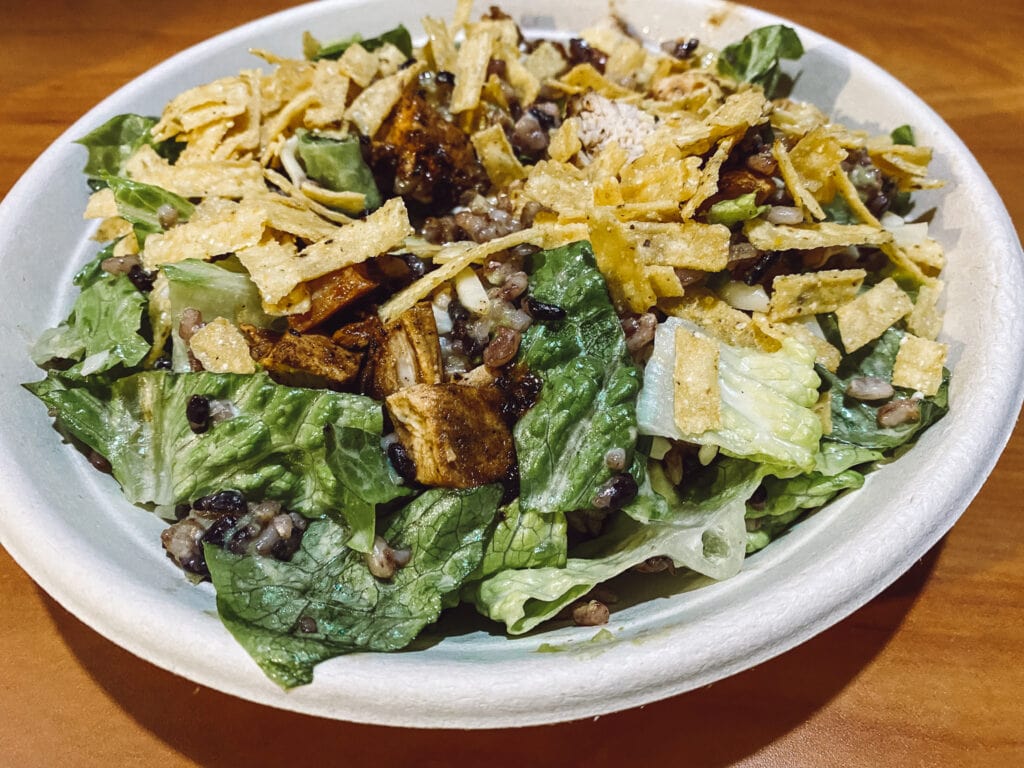 Day 2: Springfield, IL – Tulsa, OK
Gas: $79.75
Accommodation: $66.98 at Quality Inn and Suites in Tulsa, OK
Food and drink: $22.45
Souvenirs and activities: $0
Miscellaneous: $5 (tolls)
Total: $174.18
Over or under budget? Over. Significantly.
Only my second day on Route 66 and I totally blew my budget out of the water! First of all, I started the day with an empty gas tank and drove a pretty long distance – still, I didn't expect gas to guzzle up over three quarters of my day's budget!
I stayed at Quality Inn and Suites on the west side of Tulsa, which was the cheapest hotel I could find with above 6 stars on Booking.com. It was…not the cleanest, but certainly no bed bugs or cockroaches.
My big splurge of day two was an amazing dinner at Neff Brewing in Tulsa. I had fried chicken and waffle and a pint of IPA. This is a super cool 100% gluten free brewery but I'd recommend it to anyone, gluten free or not! I don't regret this purchase at all (I would have been over budget anyway).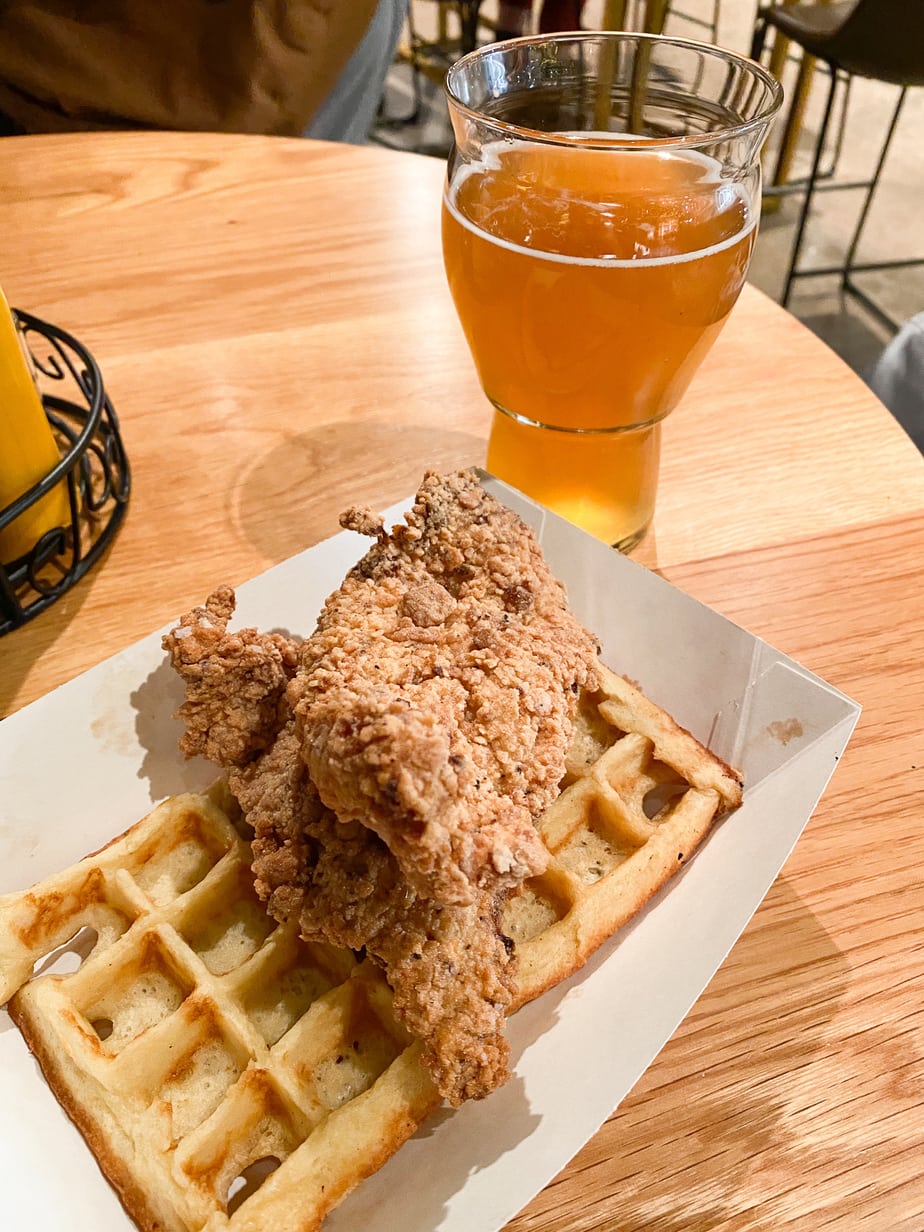 Day 3: Tulsa, OK – Amarillo, TX
Gas: $35.11
Accommodation: $51.16 at Relax Inn in Amarillo, TX
Food and drink: $22.21
Souvenirs and activities: $12.15
Miscellaneous: $5
Total: $125.63
Over or under budget? Over. But not quite as badly as the previous day.
On day 3 I started letting loose a bit and enjoying the sights of Route 66, knowing that I'd passed the worst of possible snowy weather. I spent $7 to enter the Oklahoma Route 66 Museum and $5.15 on postcards and souvenirs there. I also spent money on a decent coffee and an amazing gluten free meal at Brent's Cafe in Amarillo. Later in the day I stopped at Slug Bug Ranch, Cadillac Ranch, and Combine City around Amarillo which were all free.
My savings of the day was the cheap Relax Inn in Amarillo – there is zero charm here and it is right off the I-40, but I found it was clean and, staying on the second floor, I felt pretty safe. This motel definitely has a mish mash of different Route 66 travelers so you could say it's an authentic experience.
If you have a little more to splurge in Amarillo, stay at the colorful Big Texan Motel instead and eat their famous steak dinner.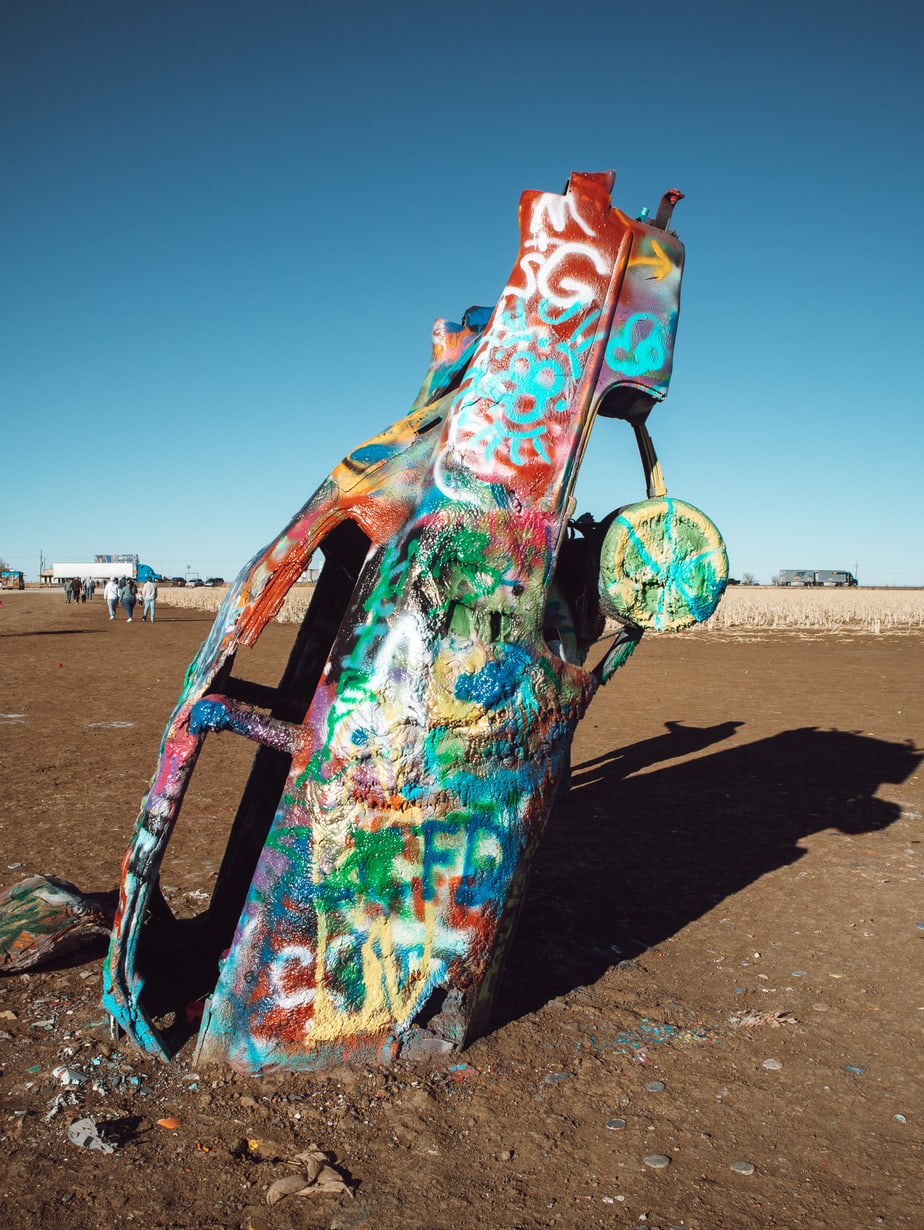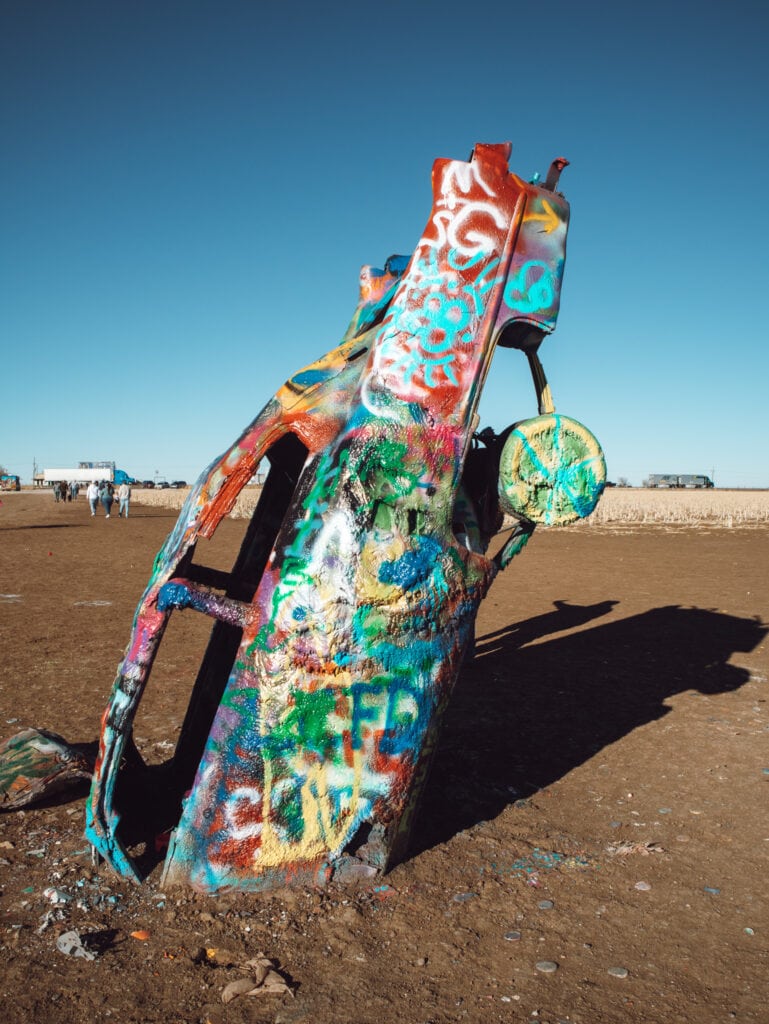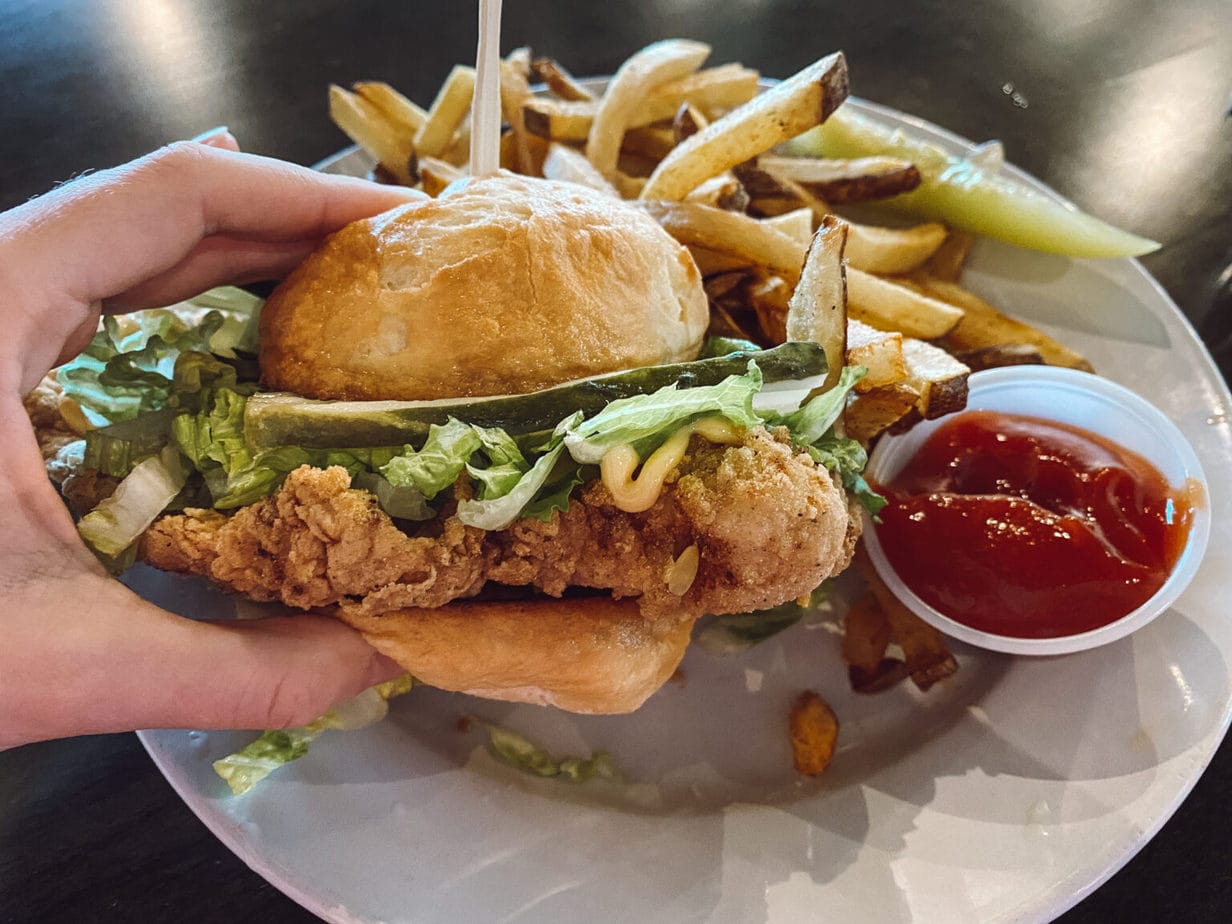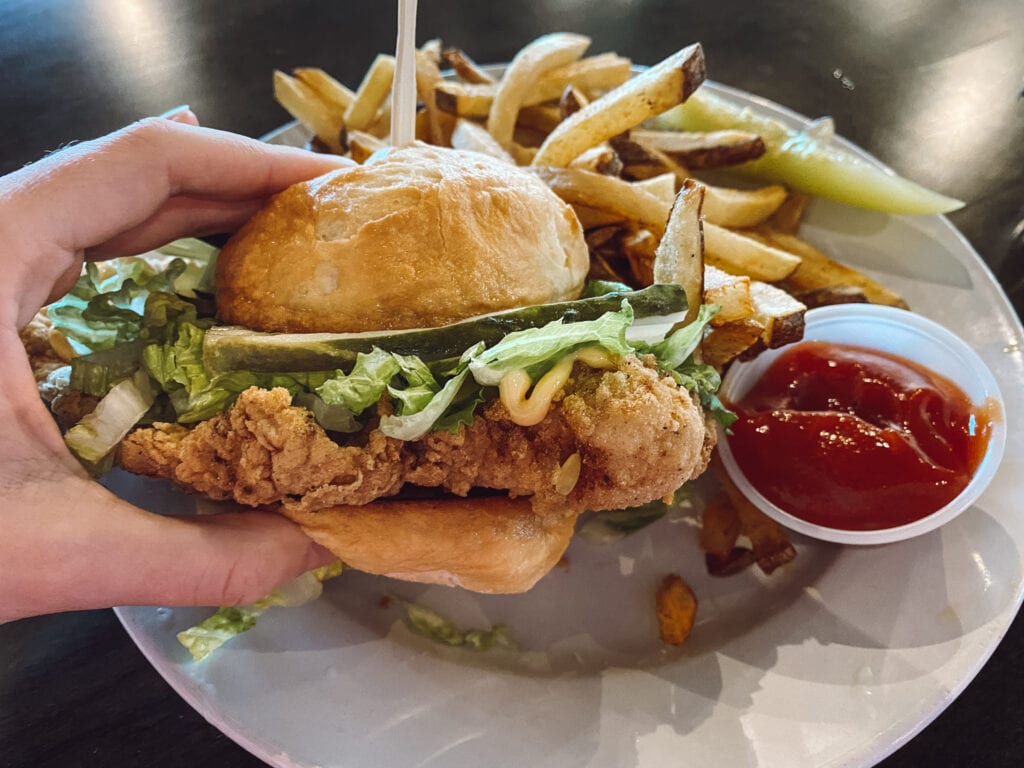 Day 4: Amarillo, TX – Santa Fe, NM
Gas: $35.74
Accommodation: $78.48 at The Sage Hotel in Santa Fe, NM
Food and drink: $20
Souvenirs and activities: $64.16
Miscellaneous: $0
Total: $198.38
Over or under budget? Over. Way, way, way over!
I declared day 4 my "splurge day", and at nearly twice my goal budget, it definitely was. I decided to take a detour and stay in Santa Fe, one of the most beautiful and oldest towns in the country. This detour off I-40 actually follows the original alignment of historic route 66.
I actually ate all of my meals from the food I packed, but I did spend money on a coffee, an amazing chocolate elixir drink at Kakawa, and a mango margarita at my hotel (Santa Fe is known for its tequila).
My biggest expense was souvenirs and activities, but… when in Santa Fe! It was $18 to enter the Georgia O'Keefe Museum. She is one of my favorite artists so I just had to. The rest of that money I spent on postcards, an art print, chocolates, and gifts for my family. Earlier in the day I also stopped at some free Route 66 sights: Midway Point, Glenrio ghost town, and Blue Swallow Motel.
The Sage Hotel in Santa Fe was my most expensive motel/hotel of Route 66 but also the best. It is a boutique motel which is honestly not much more expensive than the typical Route 66 motel, but impeccably designed with great service and walking distance to central Santa Fe. You need to stay here in Santa Fe!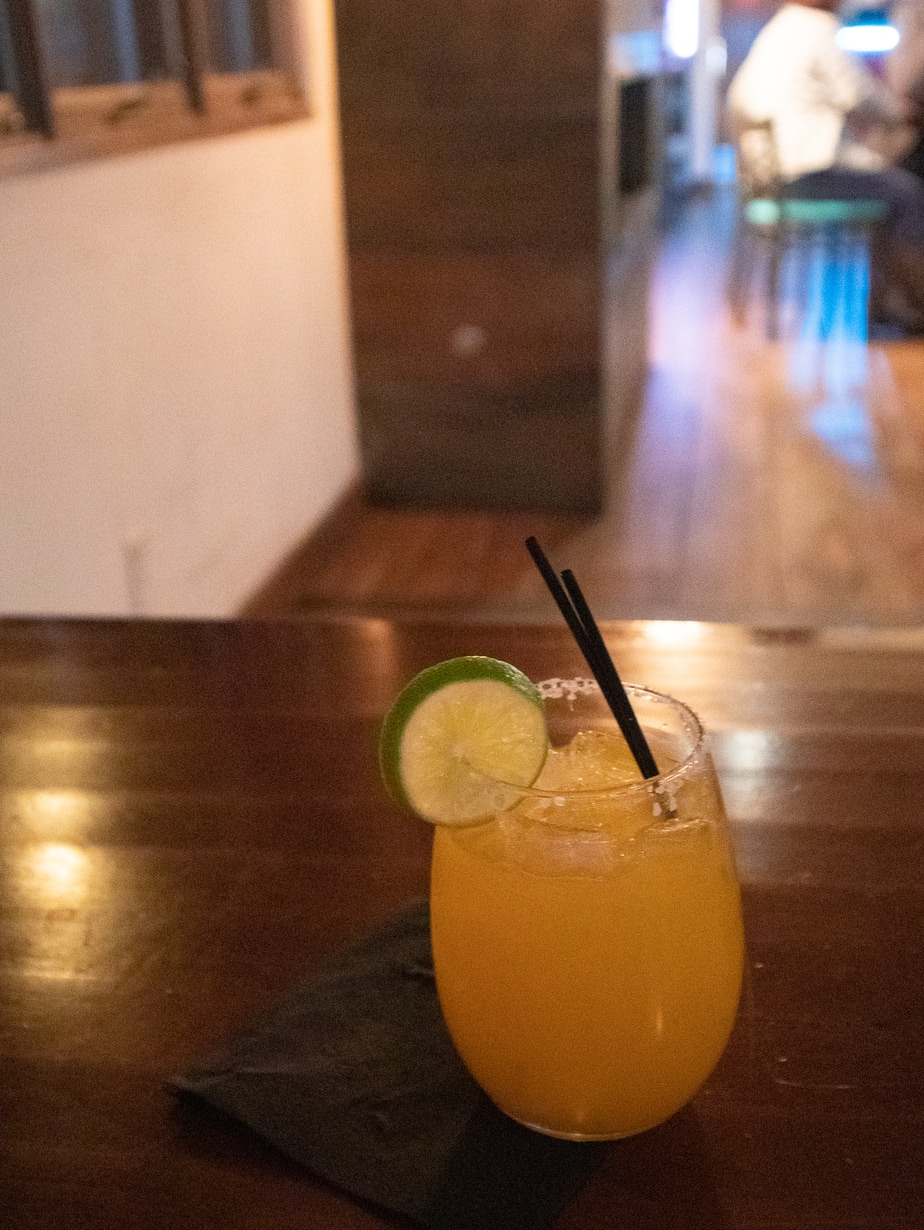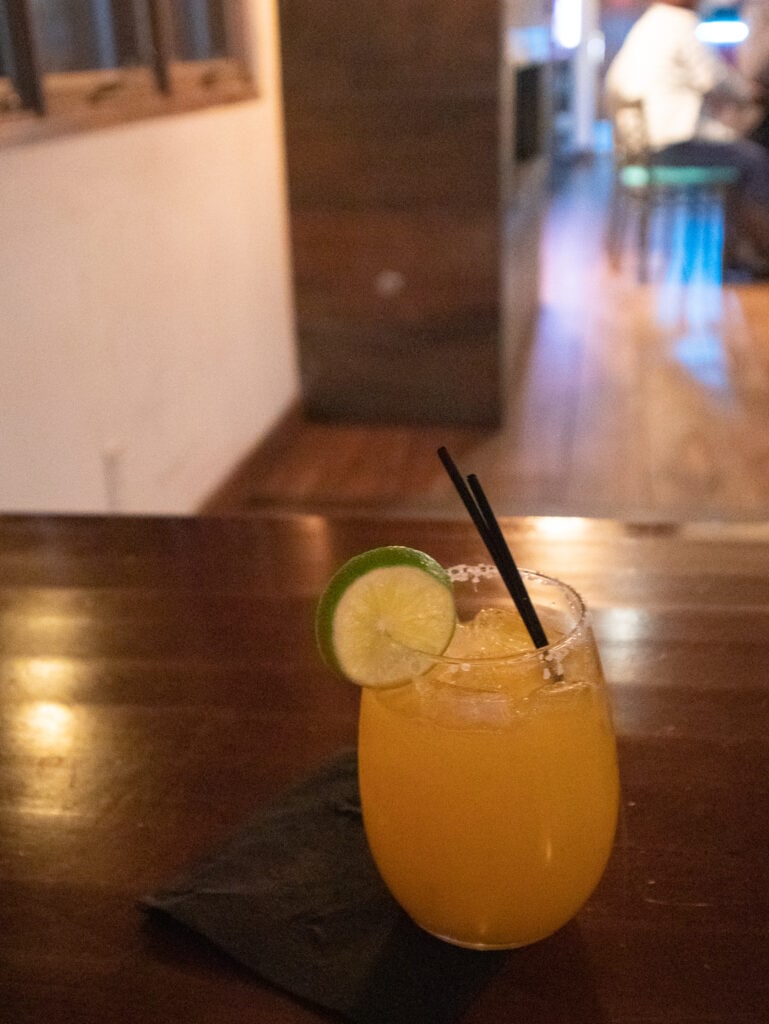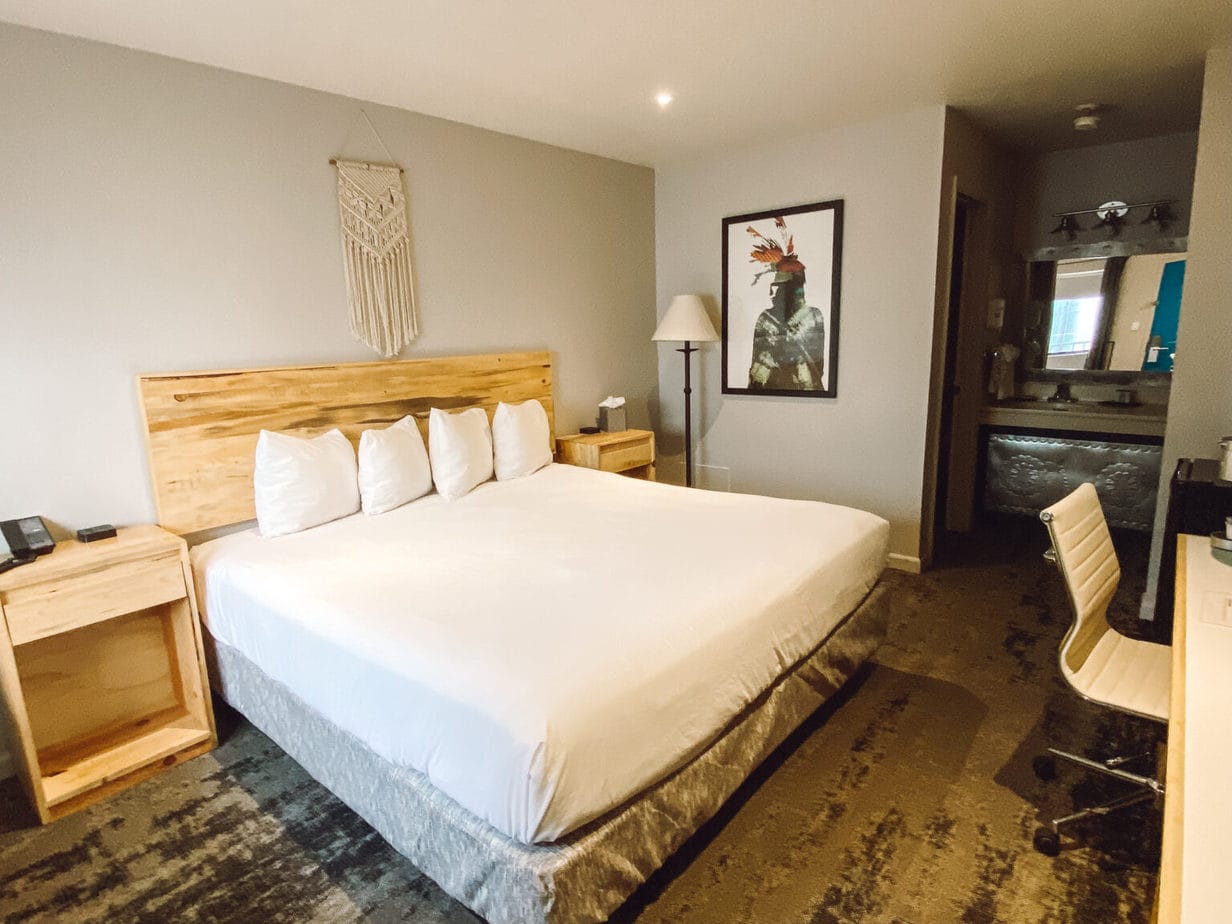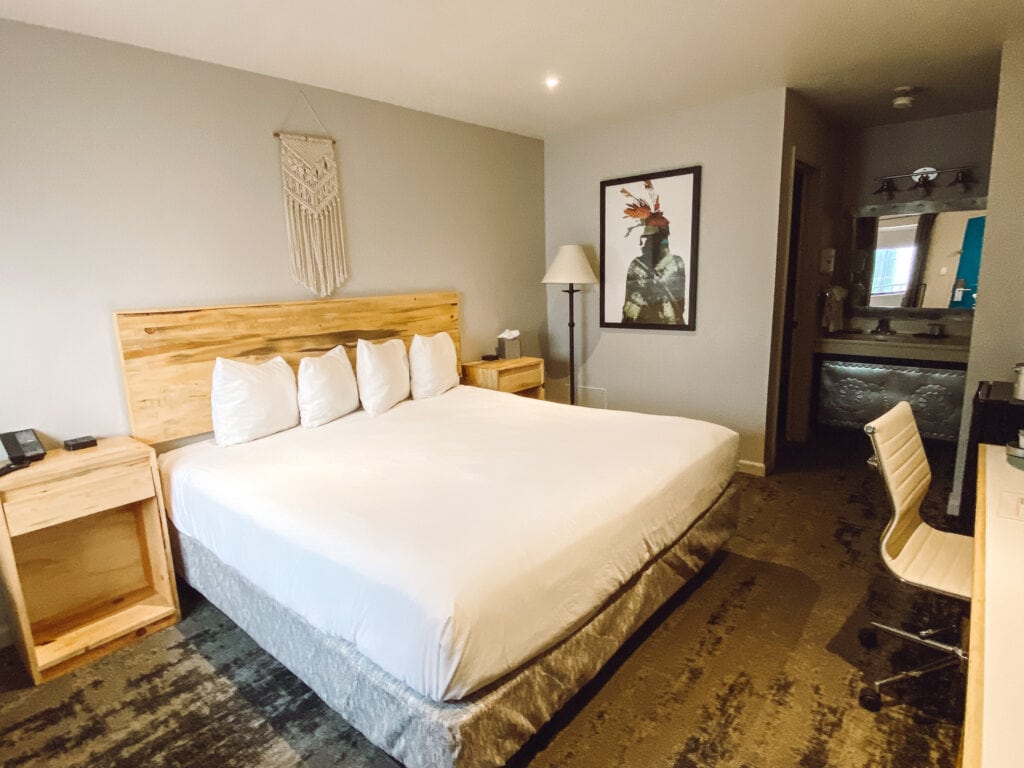 Day 5: Santa Fe, NM – Williams, AZ
Gas: $62.63
Accommodation: $37.59 at Howard Johnson's in Williams, AZ
Food and drink: $0
Souvenirs and activities: $0
Miscellaneous: $0
Total: $100.22
Over or under budget? Over…. by just 22 cents! Damn!
On day 5 I needed to make up for my luxurious day in Santa Fe and really try to stick to my budget. I drove to Williams, the town on Route 66 closest to the Grand Canyon. I ate breakfast at The Sage Hotel and lunch and dinner from food I'd packed – major savings!
Despite not spending any money on activities, I did stop at some free sights including the Wigwam Motel and Twin Arrows. If you had more budget you could spent $20 to tour Petrified Forest National Park (I would actually recommend adding a whole day to do this and stay at the Wigwam Motel), and $24 to view the Barringer Meteor Crater.
I lucked out and found an INCREDIBLE deal at the Howard Johnson's hotel in Williams. I couldn't believe how cheap it was and was expecting it to be a dump. But no – this was one of the very best places I stayed on all of Route 66! It was super clean, comfortable, secure, and overall just a great choice.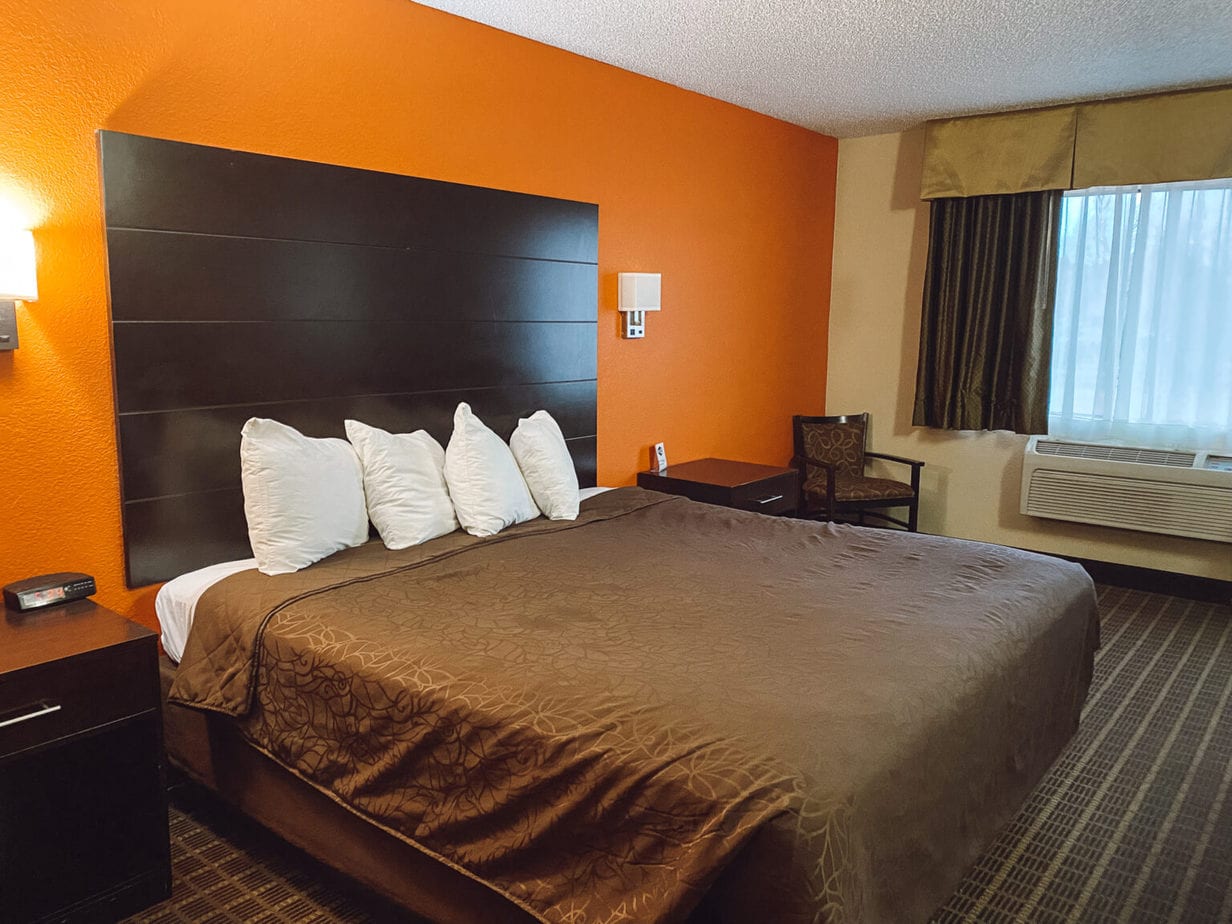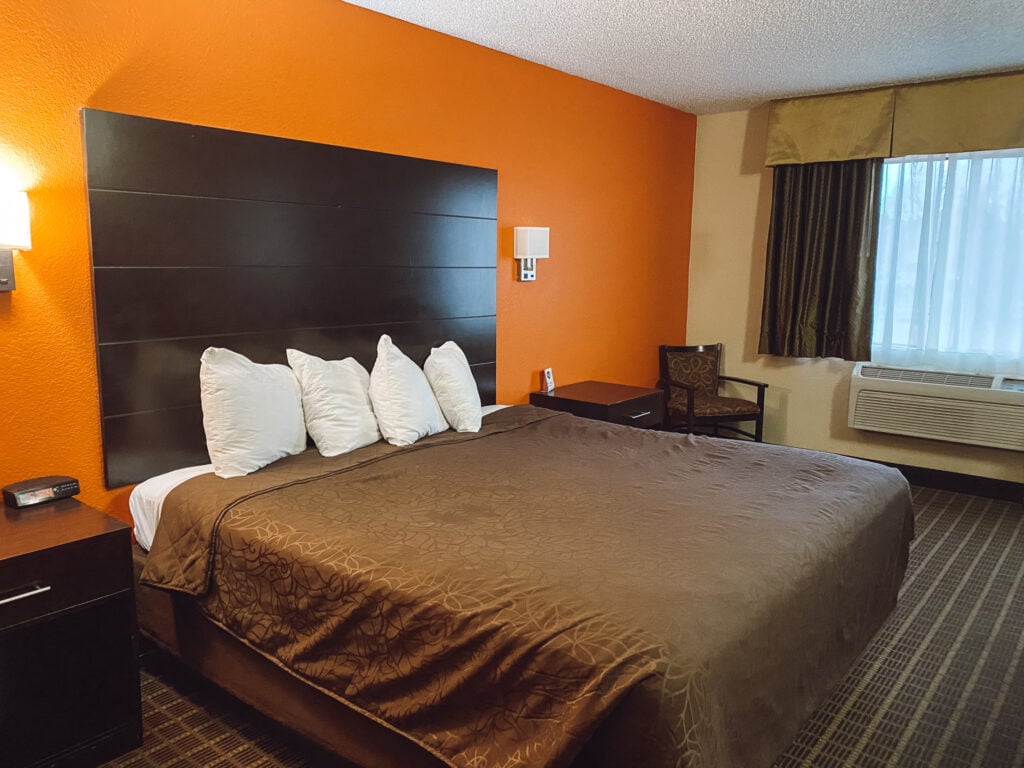 Day 6: Williams, AZ – Grand Canyon – Williams, AZ
Gas: $0
Accommodation: $37.59 at Howard Johnson's in Williams, AZ
Food and drink: $4.35
Souvenirs and activities: $43.35
Miscellaneous: $0
Total: $85.29
Over or under budget? UNDER! SUCCESS! FINALLY!
On day 6 I decided to take a detour from Route 66 to visit Grand Canyon National Park. If you have the time, I highly recommend doing this.
I saved a lot of money this day by not driving as far, and staying a second night at the mega cheap and wonderful Howard Johnson's in Williams.
I also saved money by once again eating all my own food that I'd packed – apart from a spenny $4.35 coffee at Grand Canyon. Needs must.
The big expense of the day was a $35 entrance fee to Grand Canyon – this fee actually covers all the people in one vehicle for 7 days. So as a single person only visiting for one day that was kind of annoying! But uhhh, worth it to see Grand Canyon. By seeing both sunrise and sunset at the canyon, I definitely made the most of my one day. I also spent $8.35 on postcards and souvenirs.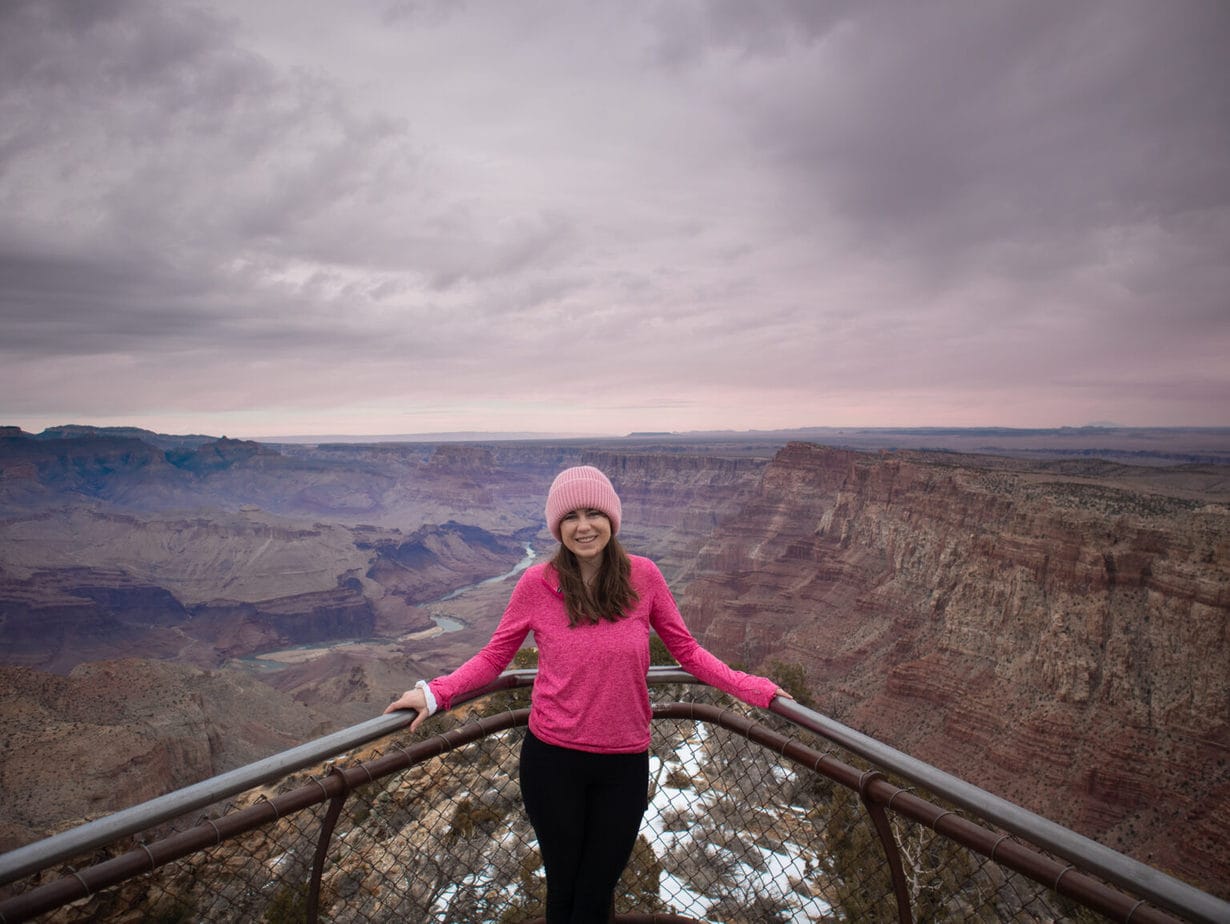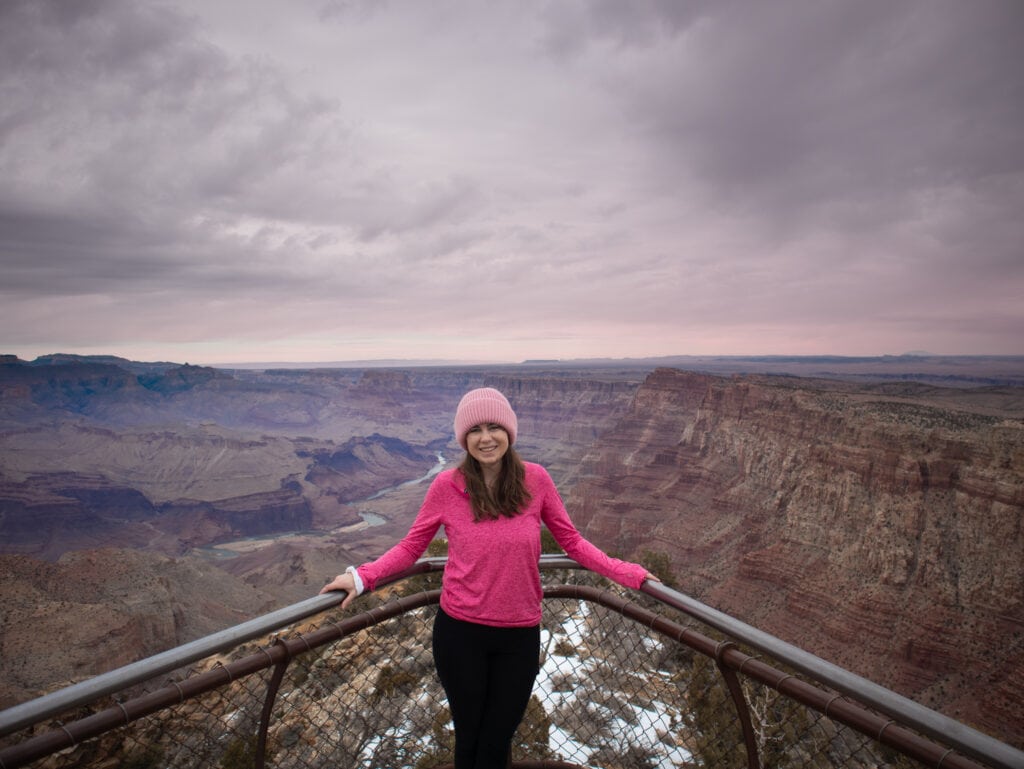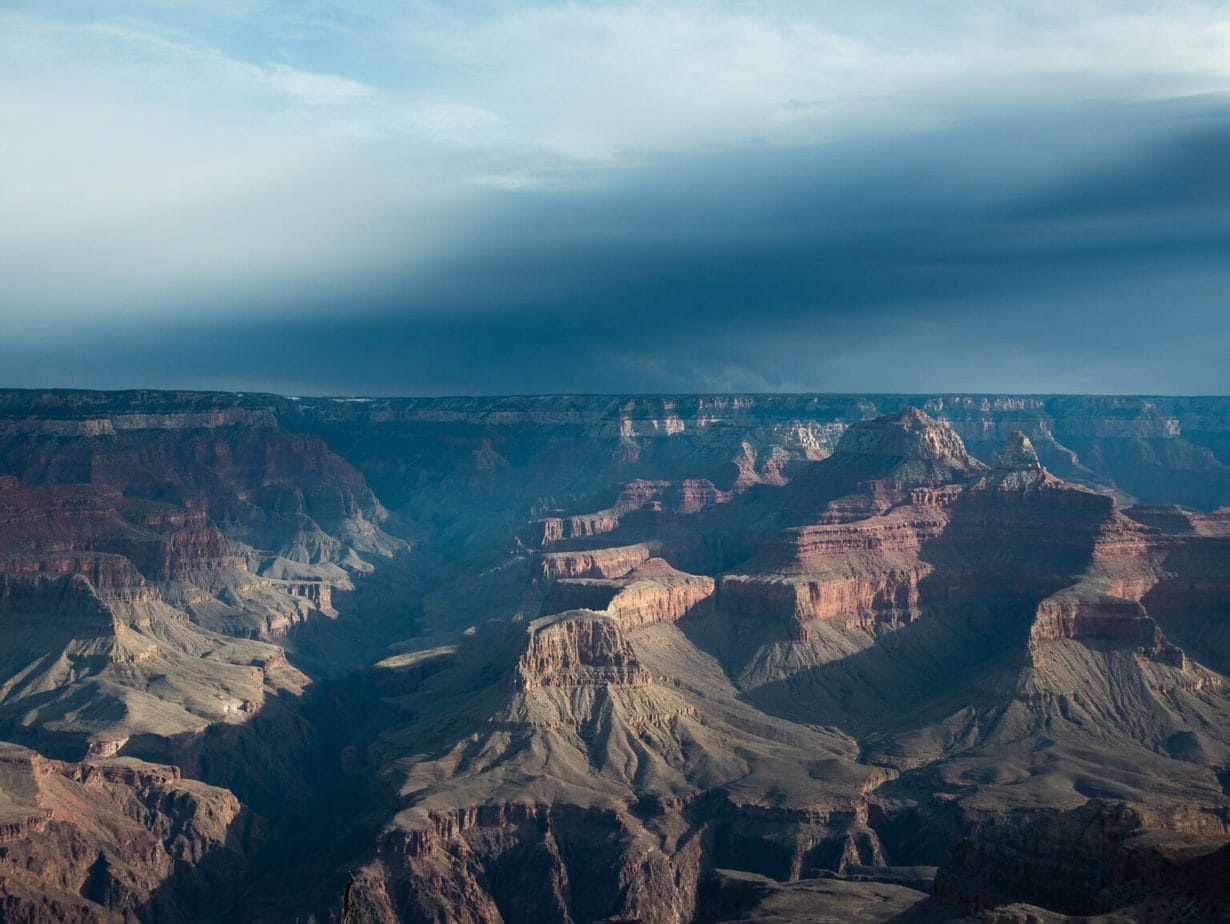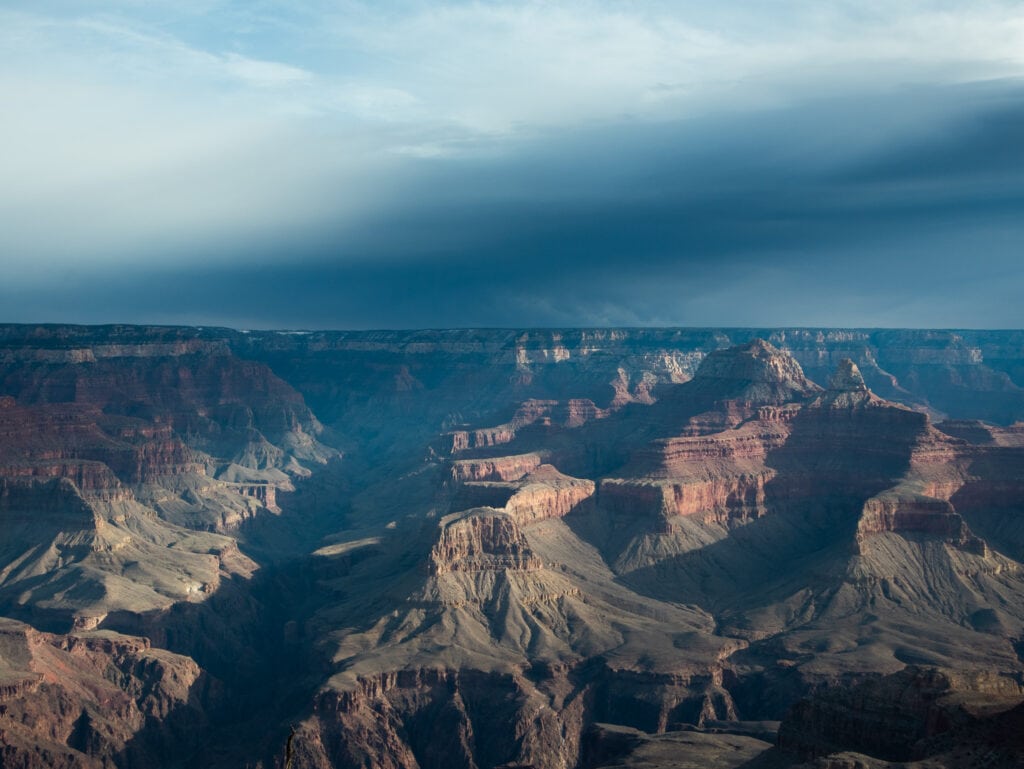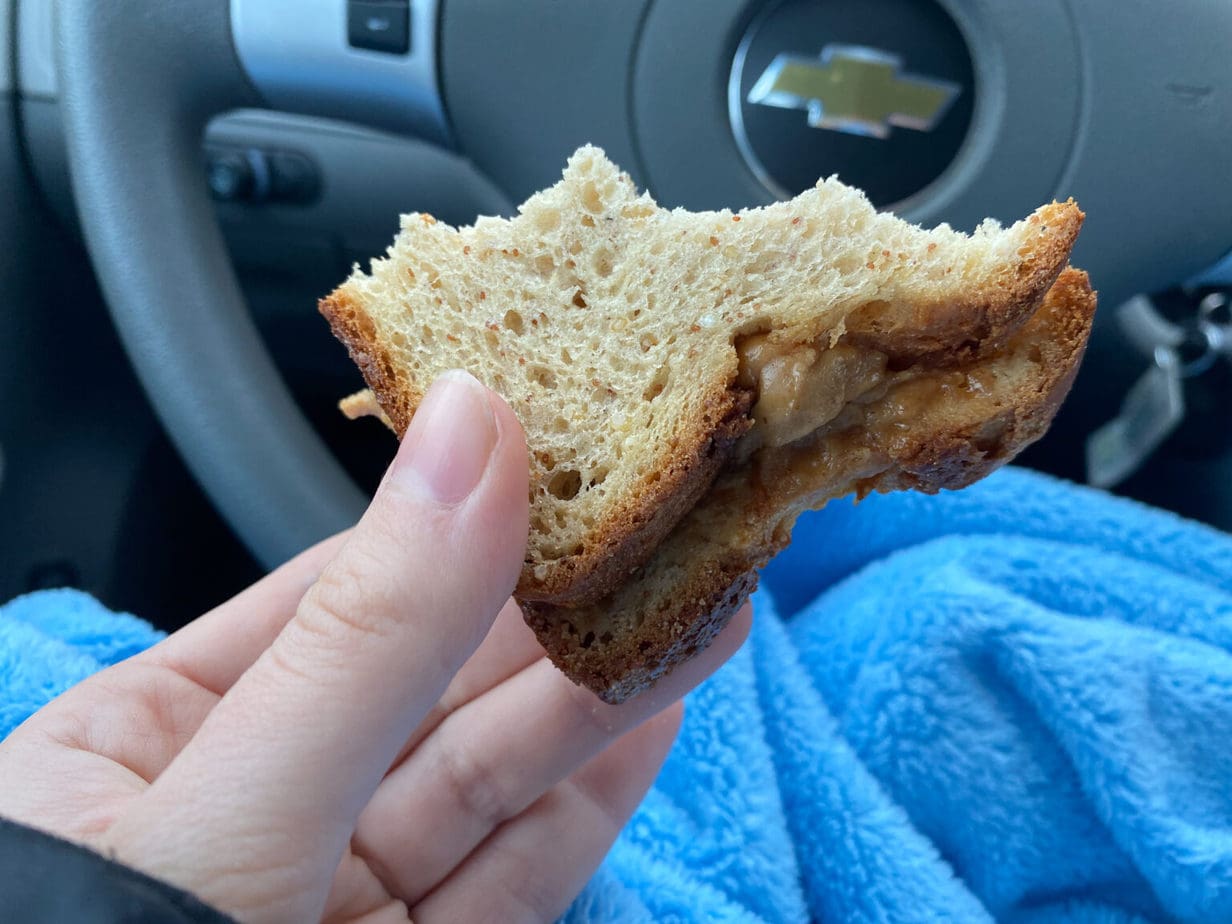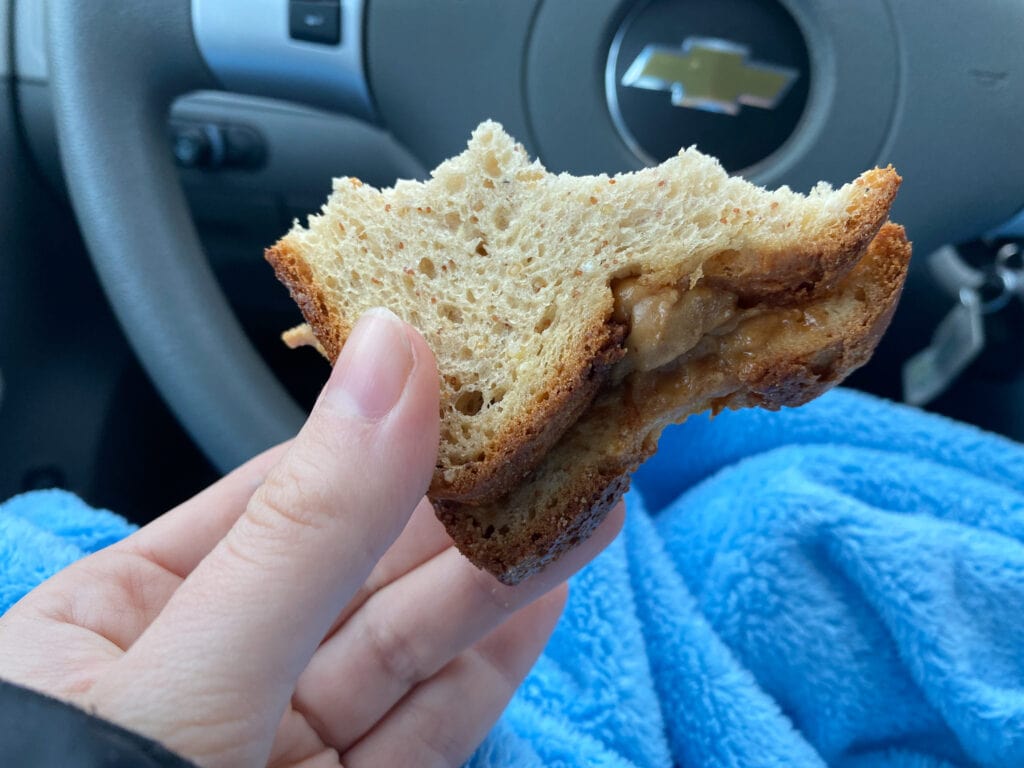 Day 7: Williams, AZ – Barstow, CA
Gas: $46.90
Accommodation: $73.12 at Route 66 Motel in Barstow, CA
Food and drink: $6.04
Souvenirs and activities: $0
Miscellaneous: $3.09
Total: $129.15
Over or under budget? Over. As per.
Nearing the end of Route 66, I came to terms with not meeting my budget, but just doing my best while enjoying the ride – lessons of Route 66, right?
I actually ended my time on Route 66 early, so this was my last leg of the road. To celebrate, I booked a night at the Route 66 Motel in Barstow, directly on the historic Route 66 and full of kitsch and Americana. Even if you don't stay here, you should definitely check it out for a photo op.
I also celebrated with the fabled In-N-Out burger and fries that I'd been dreaming of for over 2,000 miles! It was my cheapest meal by far. My only other expense (other than the obvious gas) was about $3 spent on some Ibuprofen in Arizona – I'd thrown my back out hiking with a bad backpack at Grand Canyon the day before.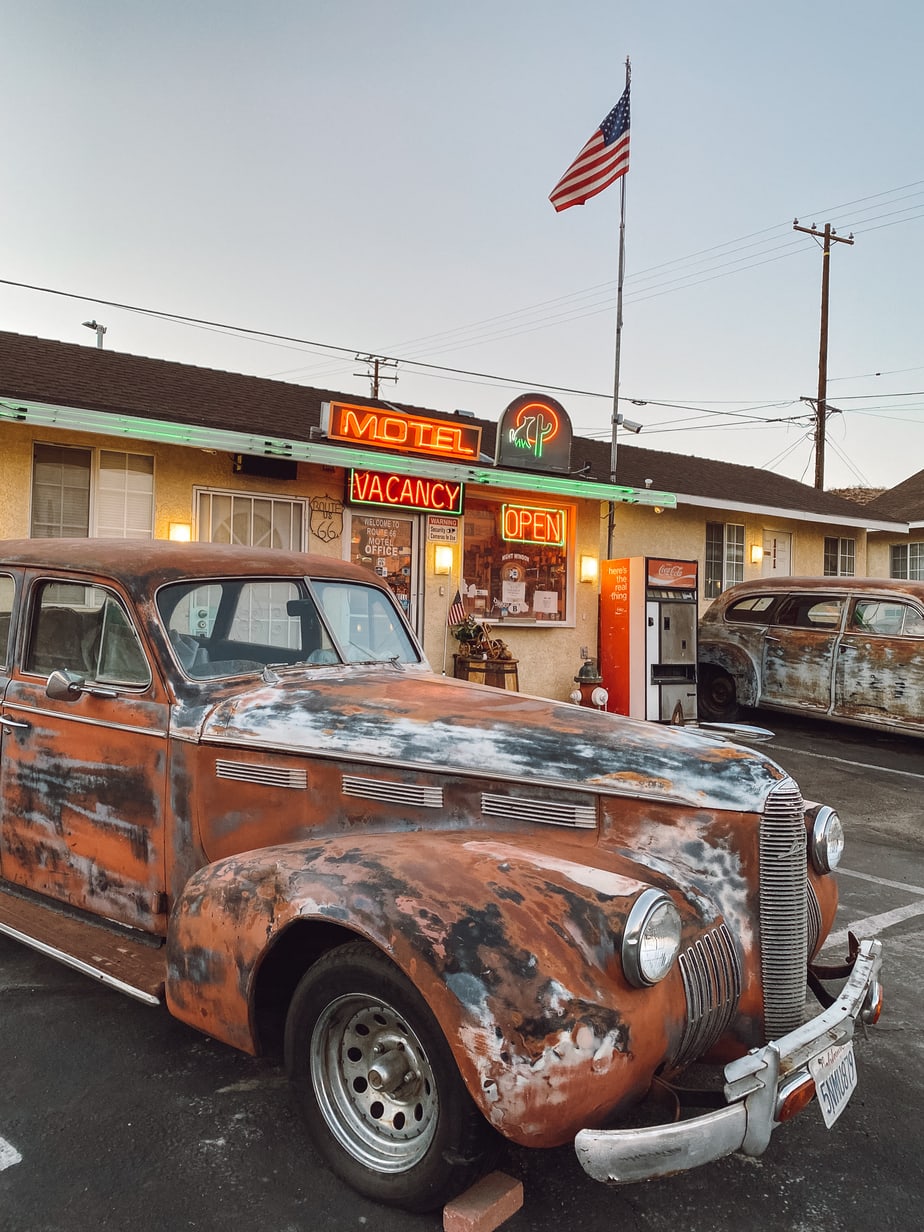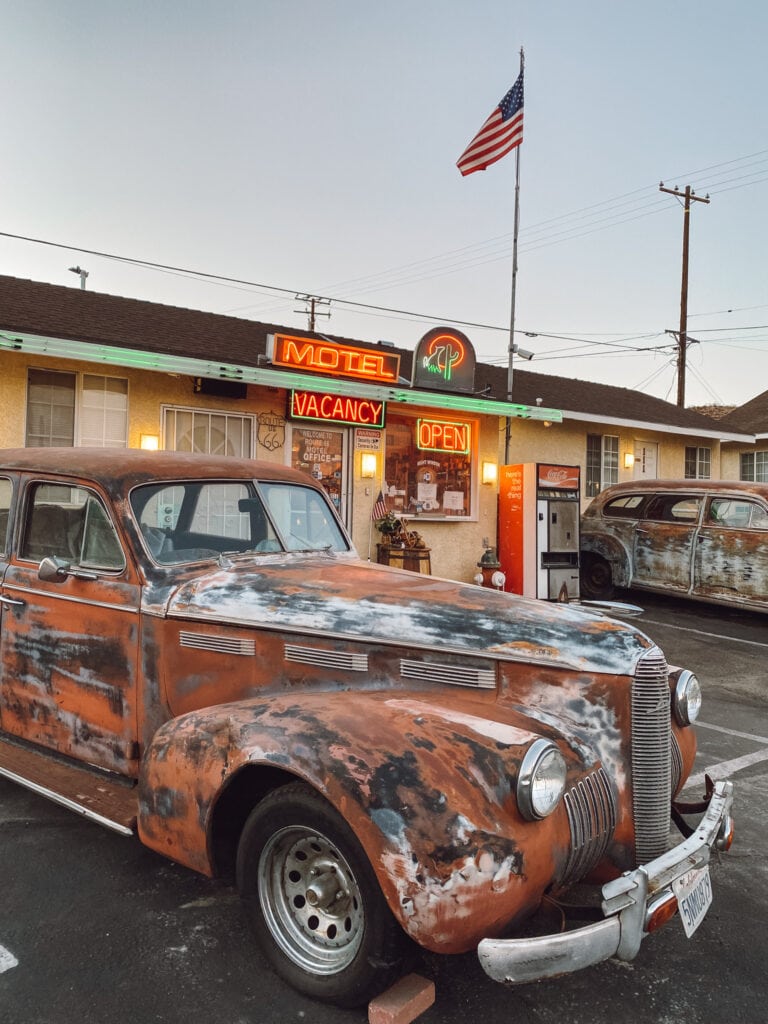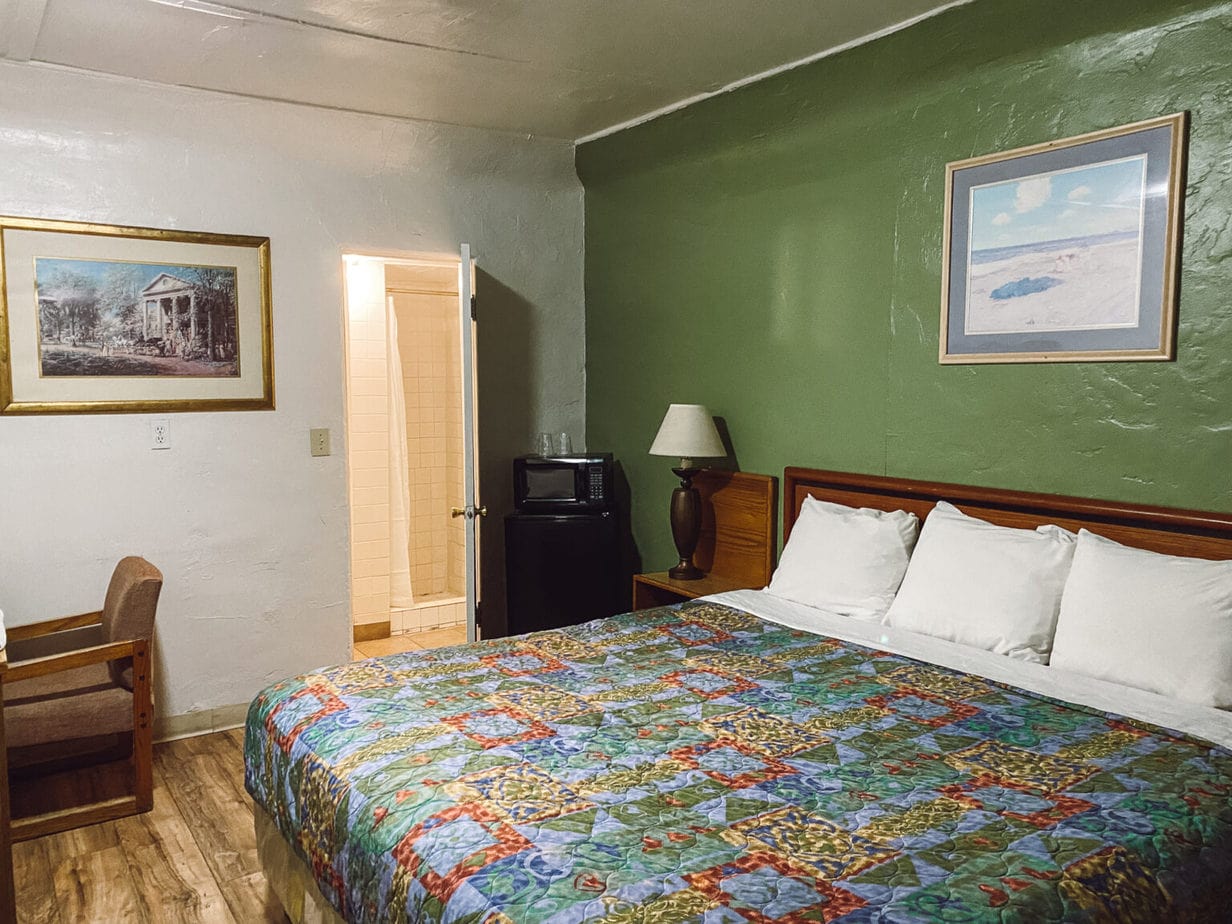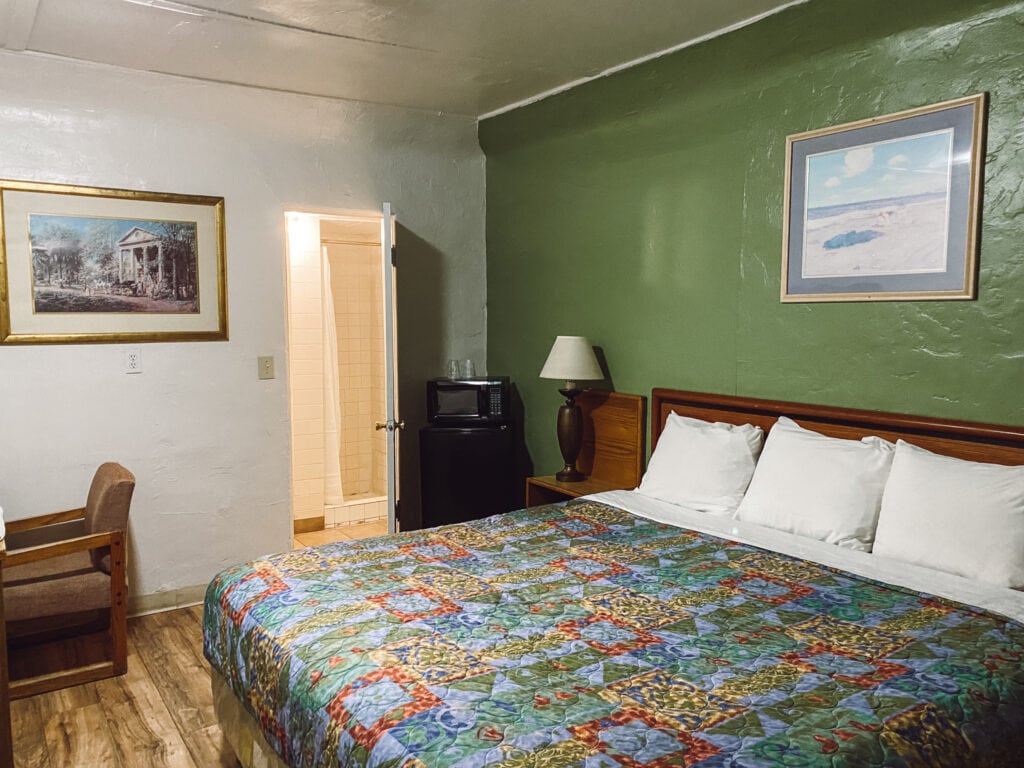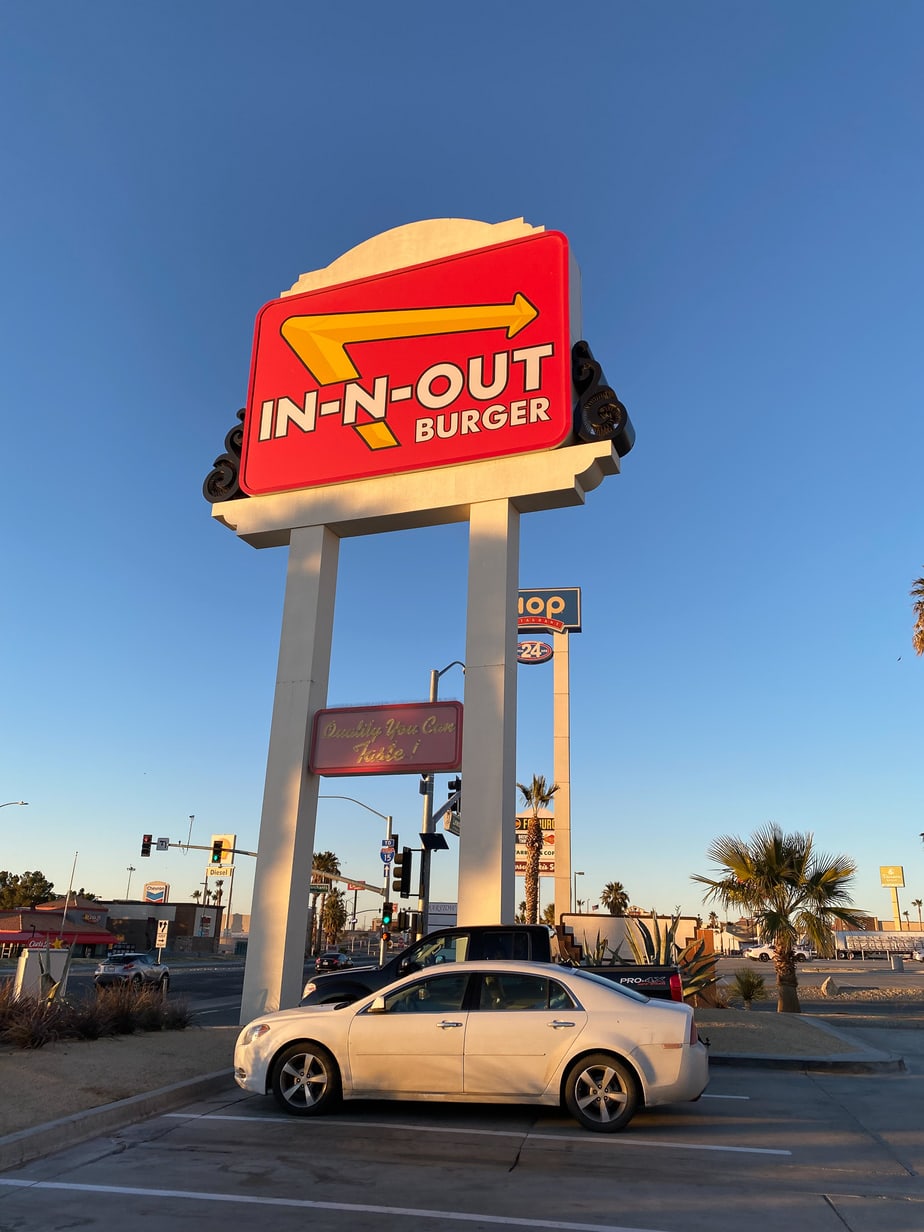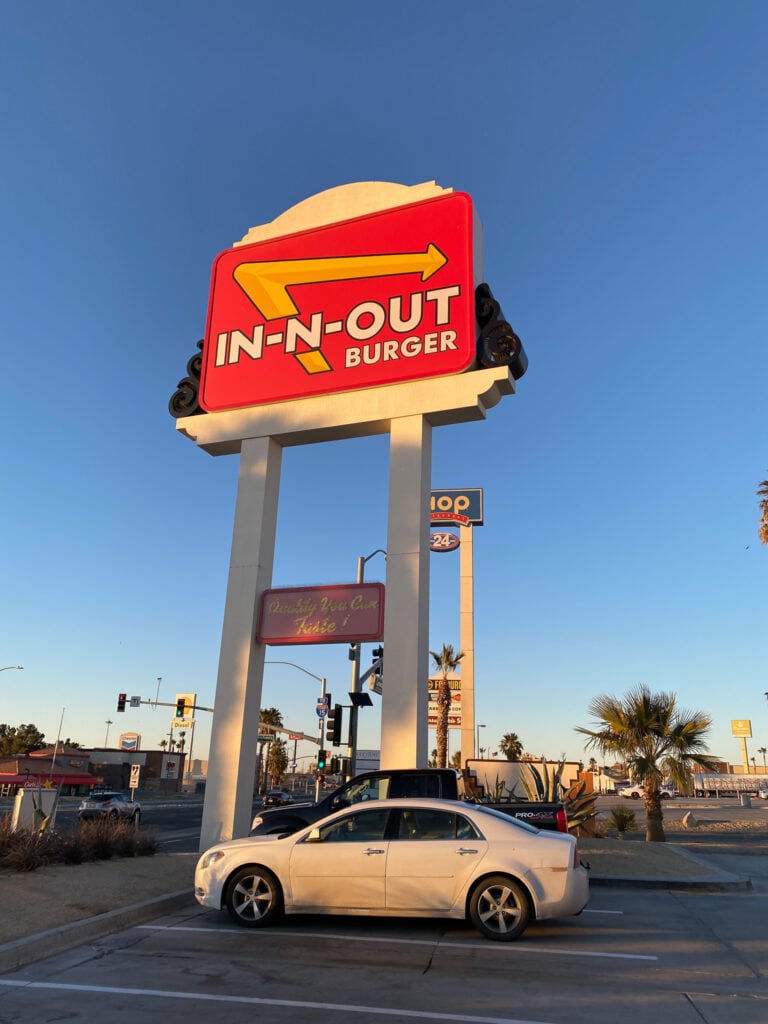 Day 8: Barstow, CA – Los Angeles, CA
I may have skipped out early, but there is one more leg to Route 66 that I have to mention here! Route 66 officially ends at Santa Monica Pier in Los Angeles. That is actually less than 2 hours from Barstow. Even though it's only 2 hours, a lot of people do this as a separate day because 1) L.A. traffic is insane, and 2) you have more time to see L.A. that day.
I decided not to do the majority of the final leg because I've already been to L.A. a few times before, including seeing the official Route 66 ending point on Santa Monica Pier. Sorry if it's an unpopular opinion, but I don't like L.A. and didn't feel the need to visit again. Plus, my final destination was 9 hours away in northern California so I still had a ways to go!
If you do this final leg (which you definitely should if you've never been to L.A. before) then I can highly recommend the Sea Blue Hotel (formerly called Hotel California). This boutique hotel is where I stayed last time I was in L.A..
It's right by Santa Monica Pier and one of the only relatively budget hotels in the area. At $169/night it's pricier than all the other hotels along Route 66 but very competitive for L.A. prices. I wouldn't stay anywhere else!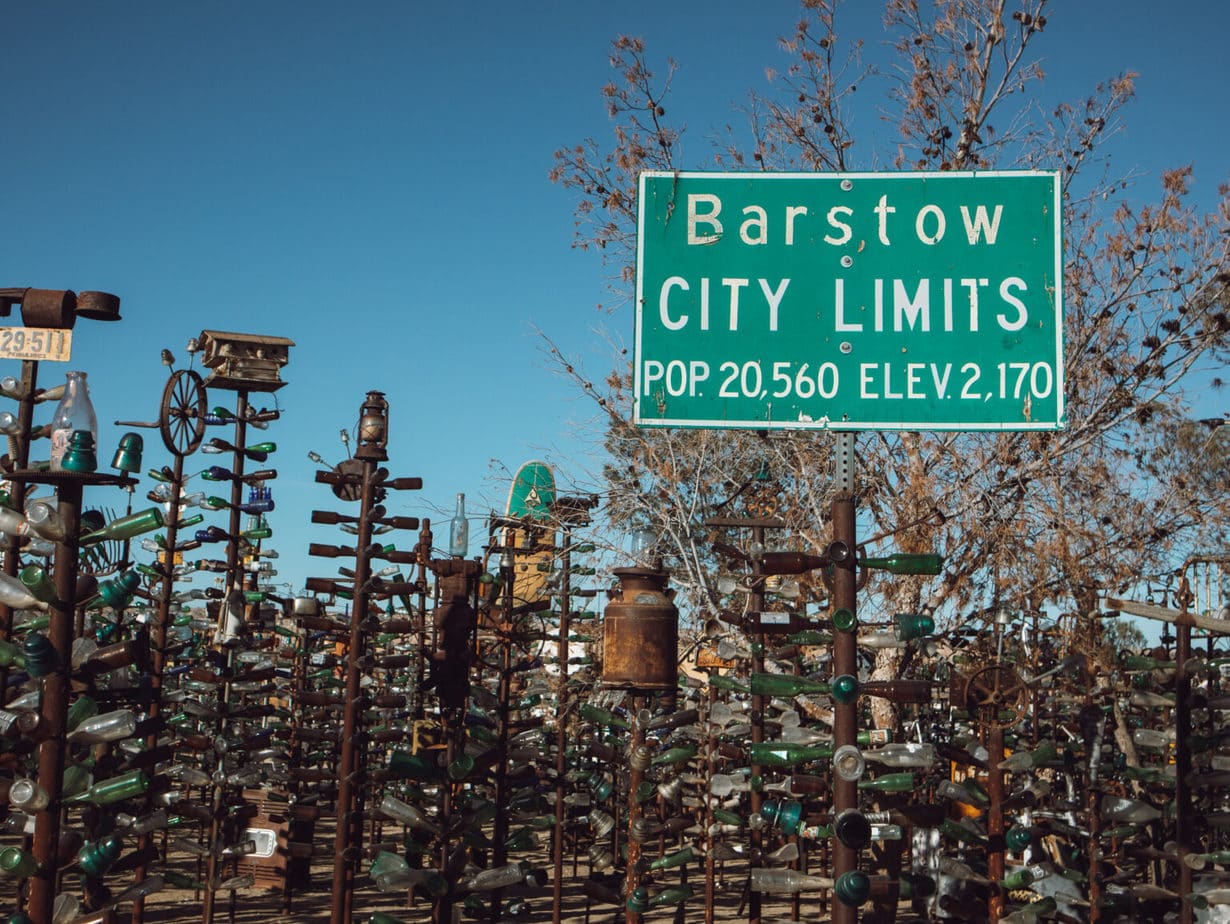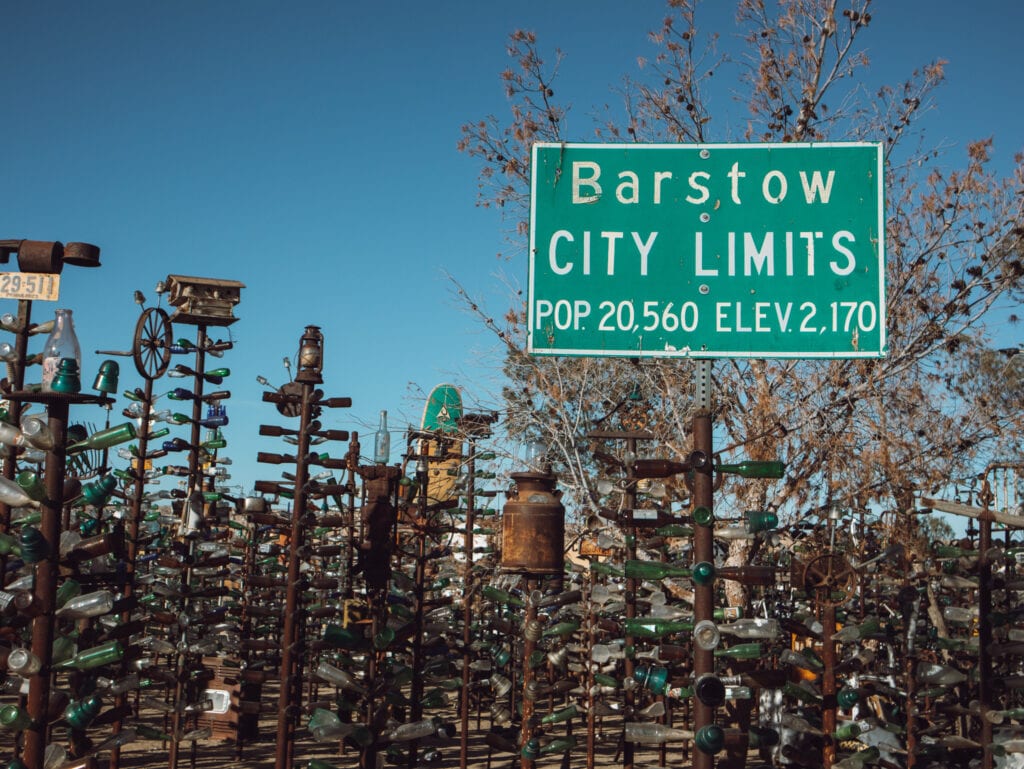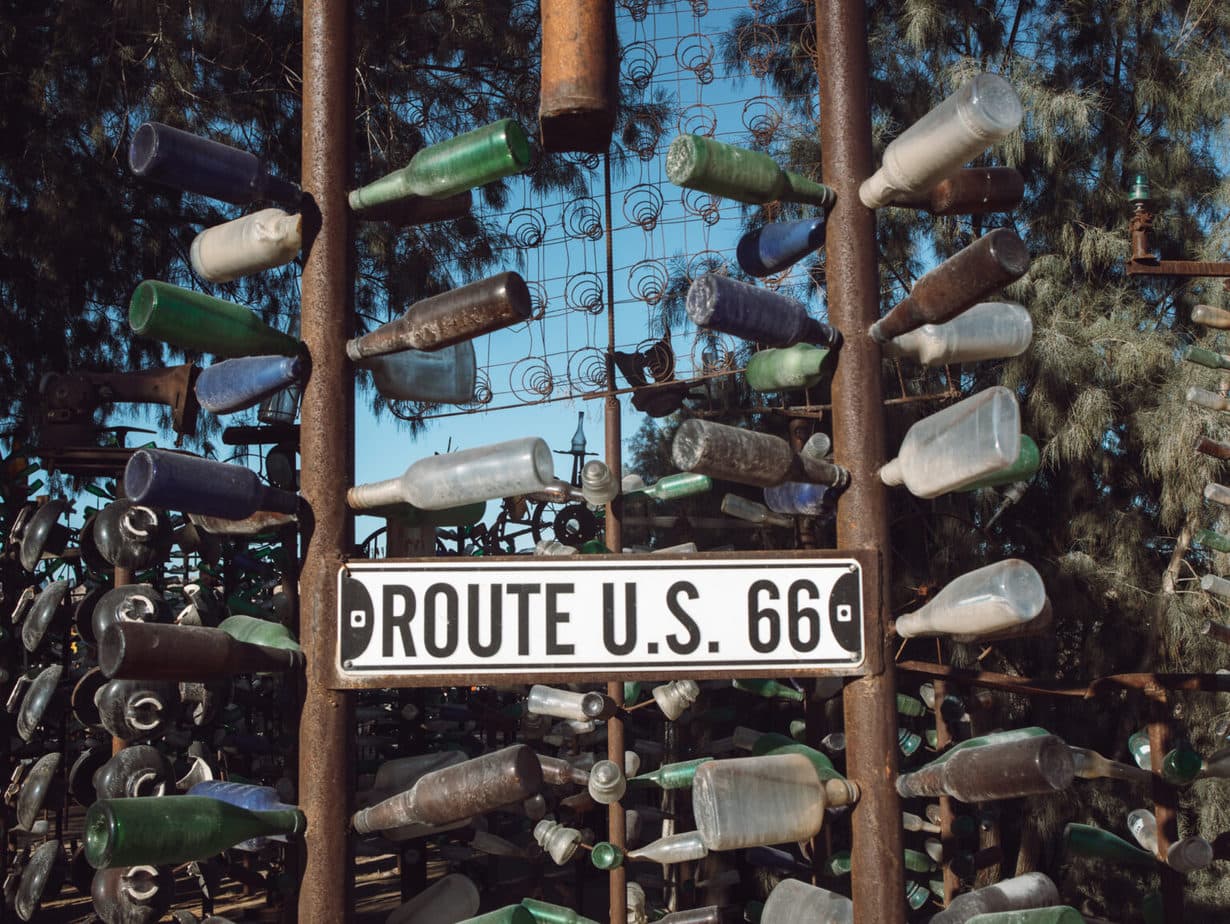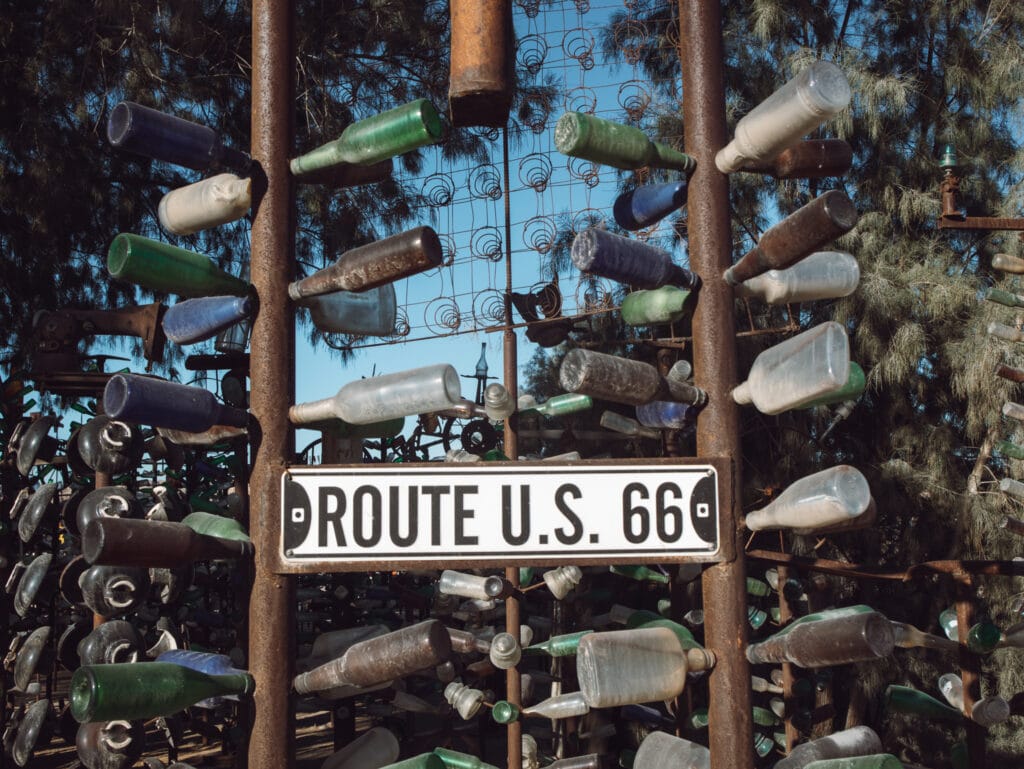 So… How Much Did I Spend on Route 66?
In total, I spent $920.72 while driving Route 66!
If you add in the $100 I spent on groceries before the trip, that's $1,020.72.
And if you add in my necessary pre-road trip $750 car repair (similar to what you might spend on car rental), that's a total of $1770.72.
If I had traveled with just one other person, my gas and accommodation expenses could be halved. This means I would have spent $570.29 for eight days on Route 66. What a deal!
Let's break it down by category… and who doesn't love a pie chart?! Here's a visual representation of my Route 66 budget breakdown: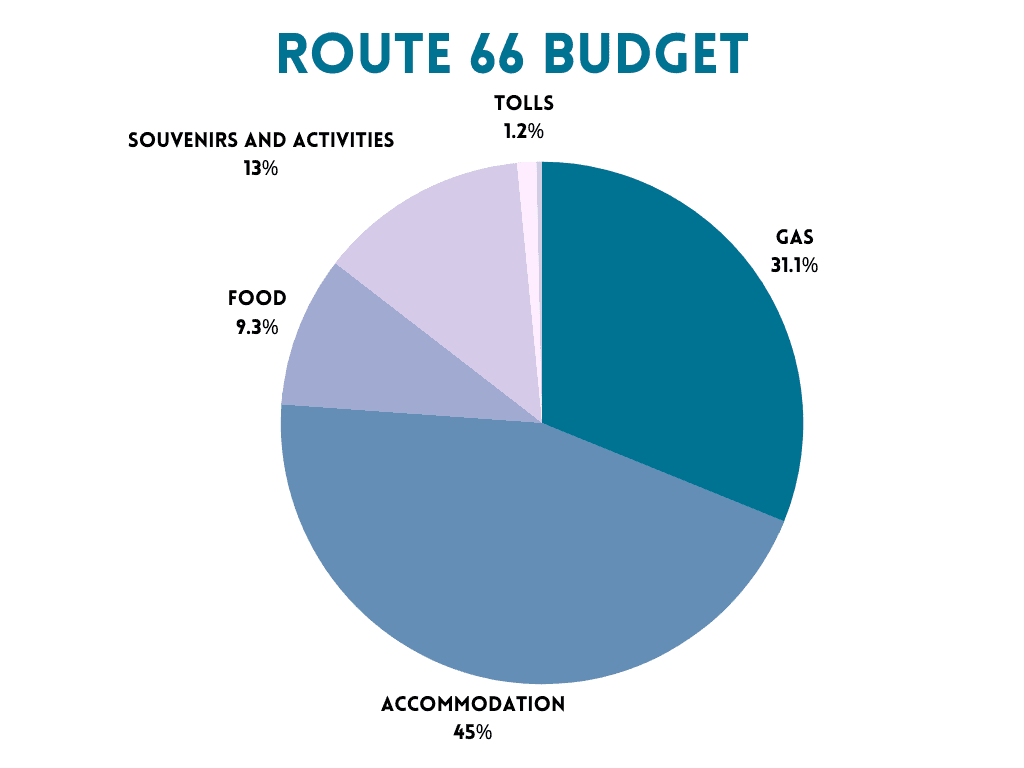 And if you prefer numbers, here's the total amount I spent in each expense category.
Gas: $286.64
Accommodation: $414.23
Food: $86 (not including snacks and prepped food I brought from home)
Souvenirs and activities: $119.66
Tolls: $11.10
Miscellaneous: $3.09
Creating Your Own Route 66 Budget
Hopefully it was helpful to read my personal Route 66 budget and envision where you might spend a similar amount, or how your travel style might differ.
I realize by not needing flights or car rental, and doing Route 66 faster than the average, I saved a LOT of money. That might not be possible for you – but there are other ways to save, like going with a partner or friend!
Or you might not care about keeping to a tight budget – but rather splurge on awesome experiences like a helicopter over Grand Canyon or the best hotels. Good on you!
Either way, let me know in the comments below if you have any questions about planning your Route 66 budget. I'll be happy to help!