Let Me Be Your London Tour Guide: Hotels, Apps, and Things to Do in London!
I've had a few USA friends travel to London lately and ask me for tips on this city I love so dearly. I have been to London countless times since the first time I moved to England five years ago. I think that is the true sign of getting to know a place… it becomes more a city you love than a city you can count your travels to. Which is why I would love to be your London tour guide too, and share all my London tips and secrets!
What kind of London tour guide will this be?
I won't be so full of myself to say these are the 'best things to do in London' because if you know London, you know this city is too complex to ever make such a simplistic remark. Instead, these are my favorite things. Imagine me as your London tour guide, walking you through the city as friends and sharing my favorite discoveries. I won't be the kind of London tour guide to share the biggest or most 'important' sights for a first time tourist. I think you can hop on any old double decker tourist bus for that kind of London tour guide. No, I'll be sharing the things I do every time I visit, what I recommend to my good friends, and what I love most about London!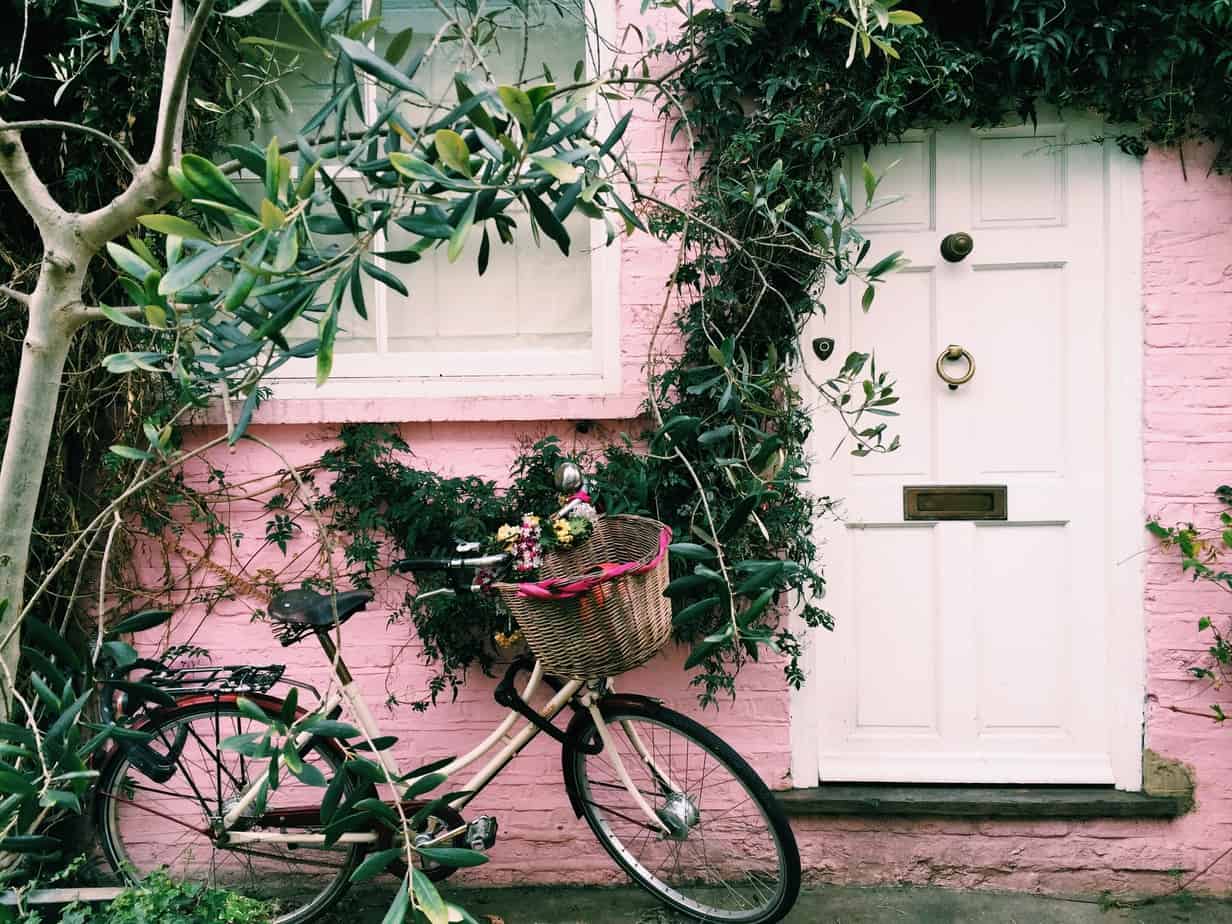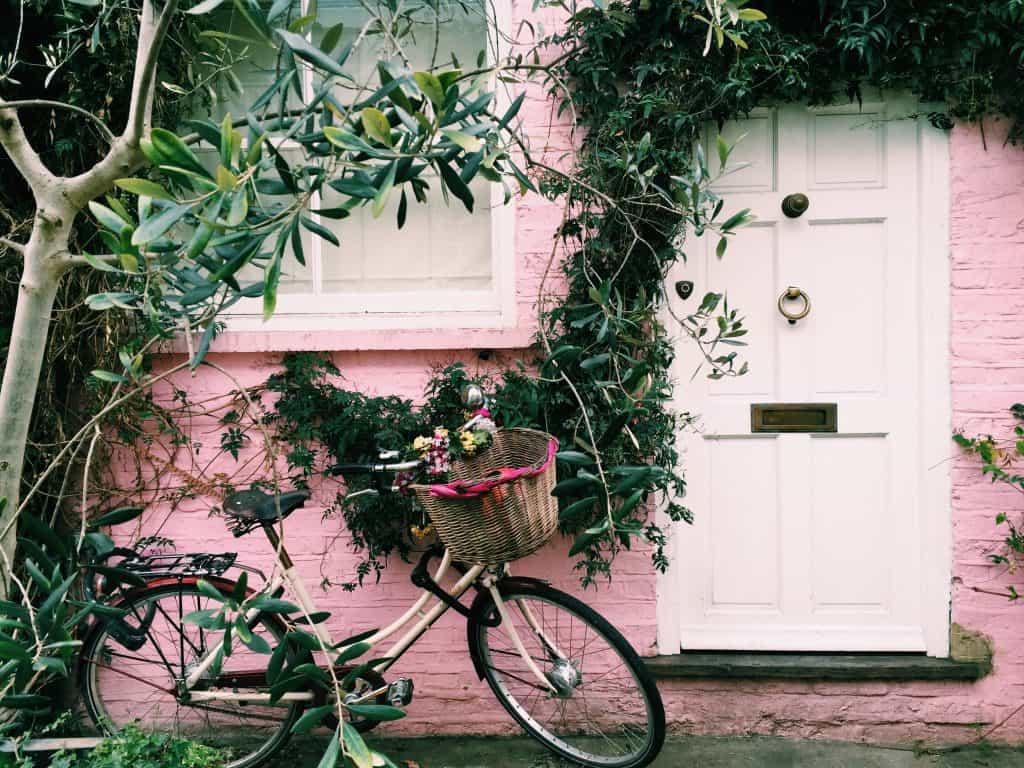 Where to stay in London
Before I get into my favorite things to do in London, I'll give some tips on my favorite London accommodation. Most people I know in England live outside of London, which means I have stayed in a LOT of London hotels. I really believe that a hotel can have a big impact on your overall experience in a city. London accommodation is RIDICULOUSLY expensive. I've tried to provide a variety below for different budgets, starting at £16 (I've stayed in them all!). Here are some of my favourite accommodations in London:
My London tour guide admin tips!
What else? London's a confusing place, so here are some miscellaneous tips before you go off on your adventure.
Oyster card: I recommend getting an Oyster card for the tube, but walk when you can as you'll get better oriented! Every tube station has a map of the tube before you go through the barriers, so you can use this to find your route. Also, don't put your oyster card away once you're on the tube because you'll need it to swipe out when you get to your destination.
Download Maps.Me: This is a GPS app that gives you access to maps without WiFi or data. It's gotten so much better over the years and now it has all the same properties as Google Maps, without needing data! Make sure to download the London map while you have wifi, though.
Download Trainline: If you are planning to travel outside of London, download the Trainline app which lets you buy train tickets and look at times.
Book bus travel through National Express: National Express is quite cheap for bus travel outside of London, but not nearly as nice as the train.
Purchase a railcard:  If you are eligible and will be traveling by train quite a lot you should really buy a railcard. You can do this at any train station, but you will need a passport sized photo of yourself (there are booths in the train stations where you can get this done). If you plan far enough in advance you can order a railcard online. There are seven options so even if you don't think you're eligible, read up! All railcards give you 1/3 off fares, so the initial cost can usually be made back after just a few journeys!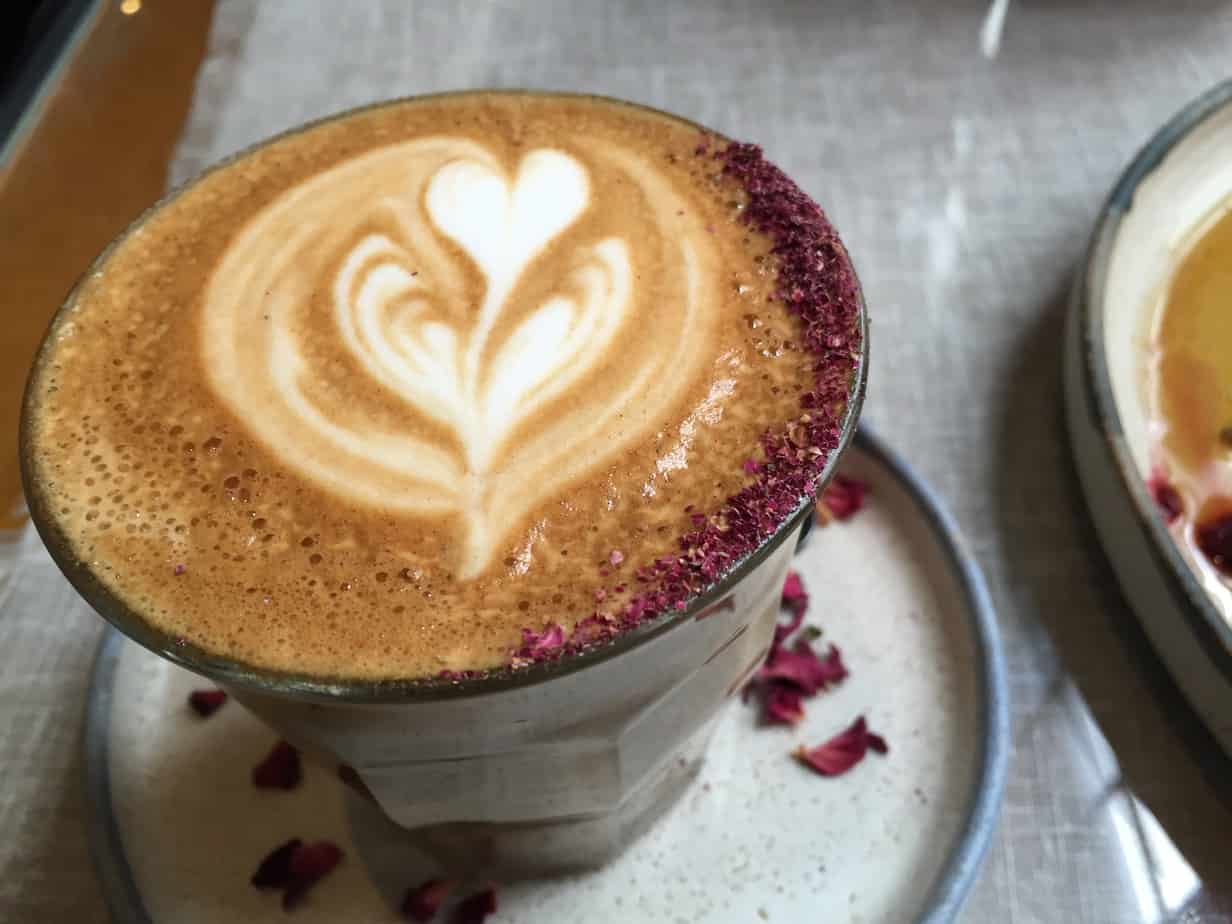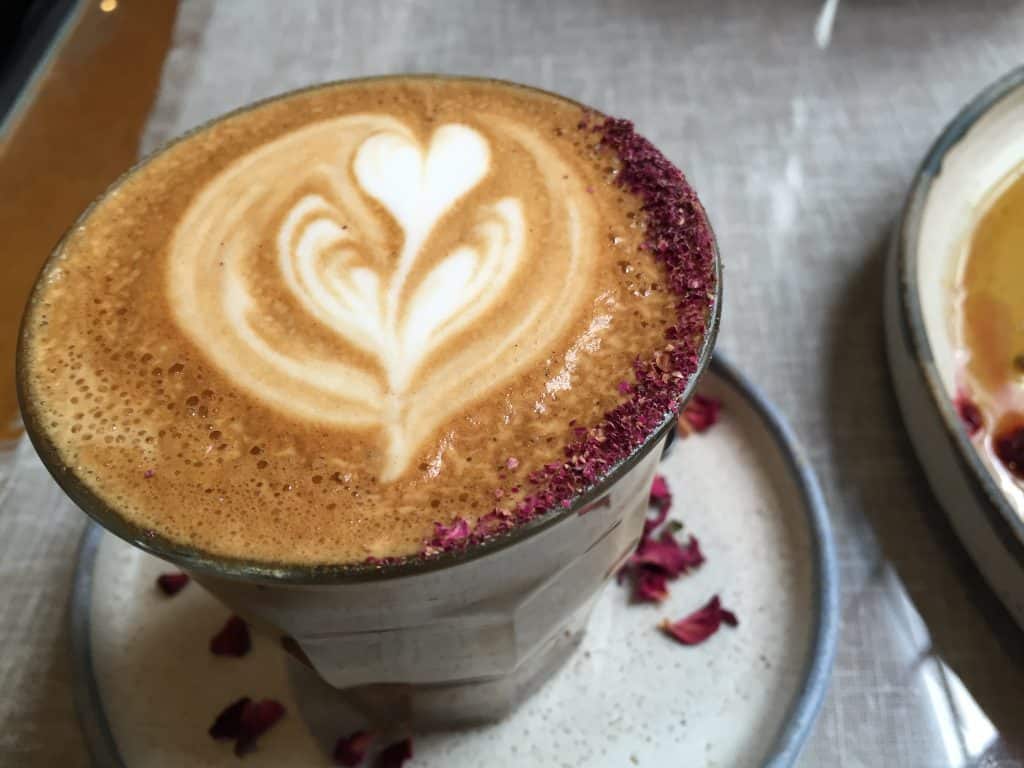 My 10 favorite things to do in London
At last! The admin is out of the way, your trip is booked, you're cozy in your hotel after a stress free tube journey. Here are my 10 favorite things to do in London…
1. Walk along Southbank
Southbank is my favorite area of London to stroll around. Walk across Tower Bridge, explore borough market and Southwark cathedral. In borough market, try the nonprofit coffee cart run by formerly homeless Londoners, the 100% gluten free stall called Free From Bakehouse, the incredible (gluten free) onion bhajis, and more. Walk along the Thames until you reach the Tate, The Globe and millennium bridge. You can even keep going all the way through the riverside flea market to the London Eye.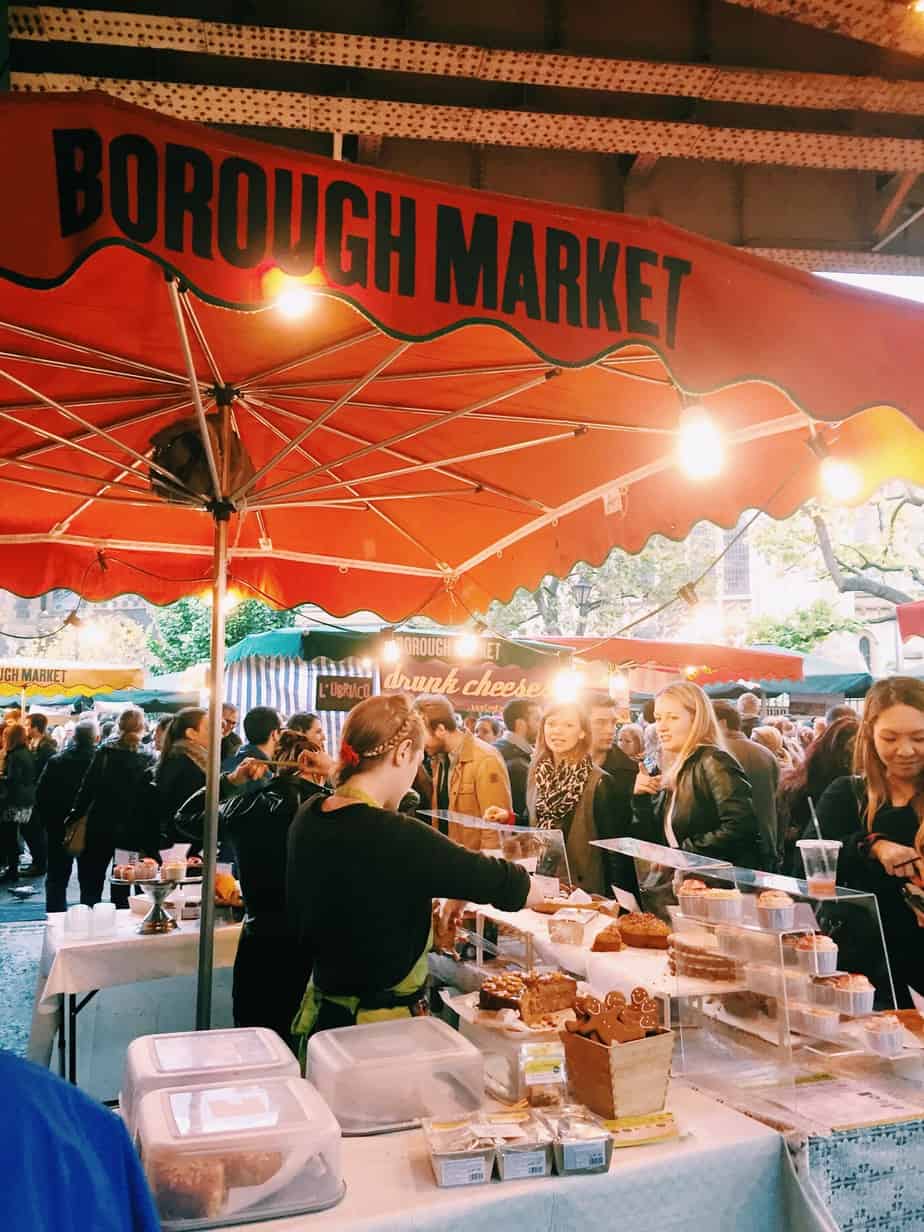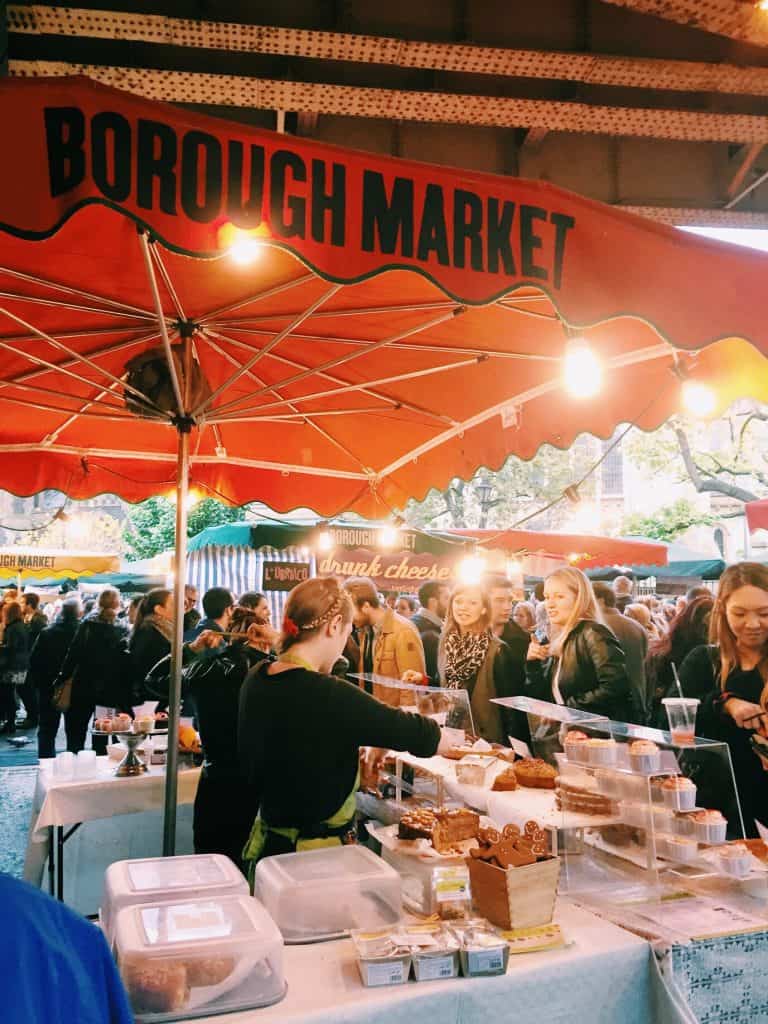 2. Catch a view of the London skyline
The London skyline is littered with iconic buildings such as the Shard, the gherkin, the walkie talkie, St Paul's Cathedral, Big Ben (currently under construction waaah), accentuated by the winding Thames. One of my favorite things to do is catch a good view of the city. Here are the best places to do so:
3. Get a London brunch
In London, brunching is a full time occupation so it is no surprise that all my favorite London restaurants specialize in the best meal of the day! Here are my favorite London brunches:
Duck & Waffle: Expensive but the food is some of the best I've ever tasted, and the views really are the best in London. Make reservations in advance. If you can't get a reservation there are usually cancellations, plus seats at the bar so still give it a shot! It's also open 24 hours a day so why not go for sunrise?!
Breakfast Club: Multiple locations across London, you'll probably have to queue for a seat so go as early as you can. Super tasty dishes and the best Bloody Marys in London! There is also a secret bar… try and get the pass code online and get in for an evening drink!
Farm Girl: A very instagram-friendly cafe in Notting Hill by Portobello Market, specialising in unusual coffees (rose latte, charcoal cappuccino, golden latte), and amazing brunches. I recommend the pancakes, or the gluten free donuts! You may also have to queue here.
Beyond Bread: A 100% gluten free cafe in Fitzrovia that is lifeblood for any celiac in London!!! Absolutely go if you are gluten free… try the danish custard pastry and your life will be changed. They also serve sandwiches, loaves of GF bread, waffles, and more.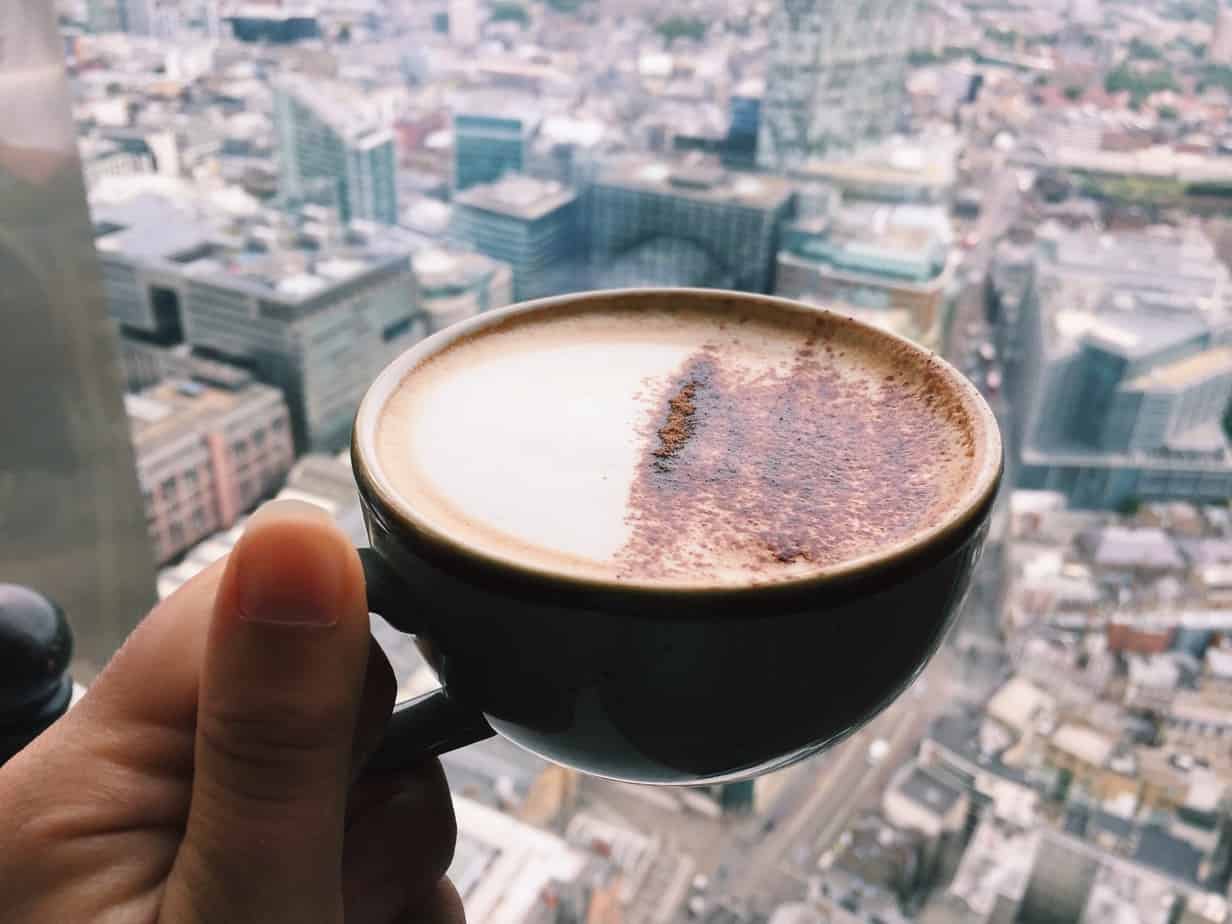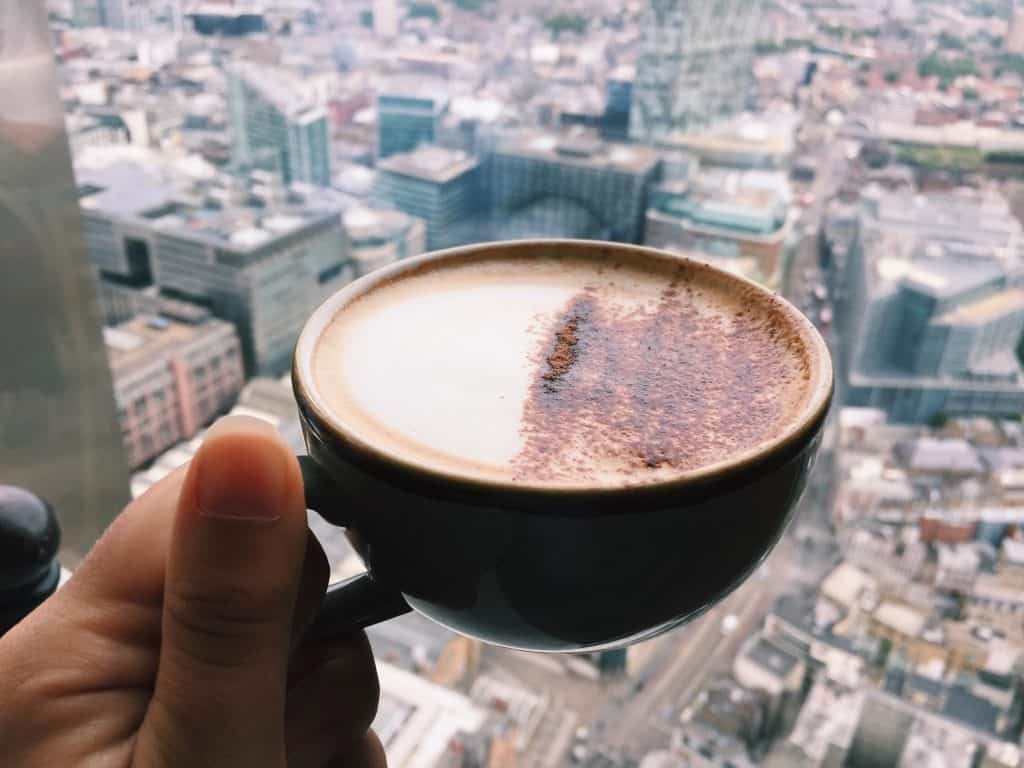 4. Afternoon tea
Any visit to London isn't complete without a three tiered afternoon tea. I genuinely have an afternoon tea bucket list that I'm slowly making my way through. For those of you who are not GF, check out Sketch or the Ritz. For those of you who are GF, check out my gluten free afternoon tea London bucket list!
5. Walk through Covent Garden
Another of my favorite areas to stroll through is Covent Garden. This is part of the theater district so you'll find lots of theatres, restaurants, and cute boutiques here. I always try to hit the seven dials, colourful and hidden Neal's Yard, and the Covent Garden Market.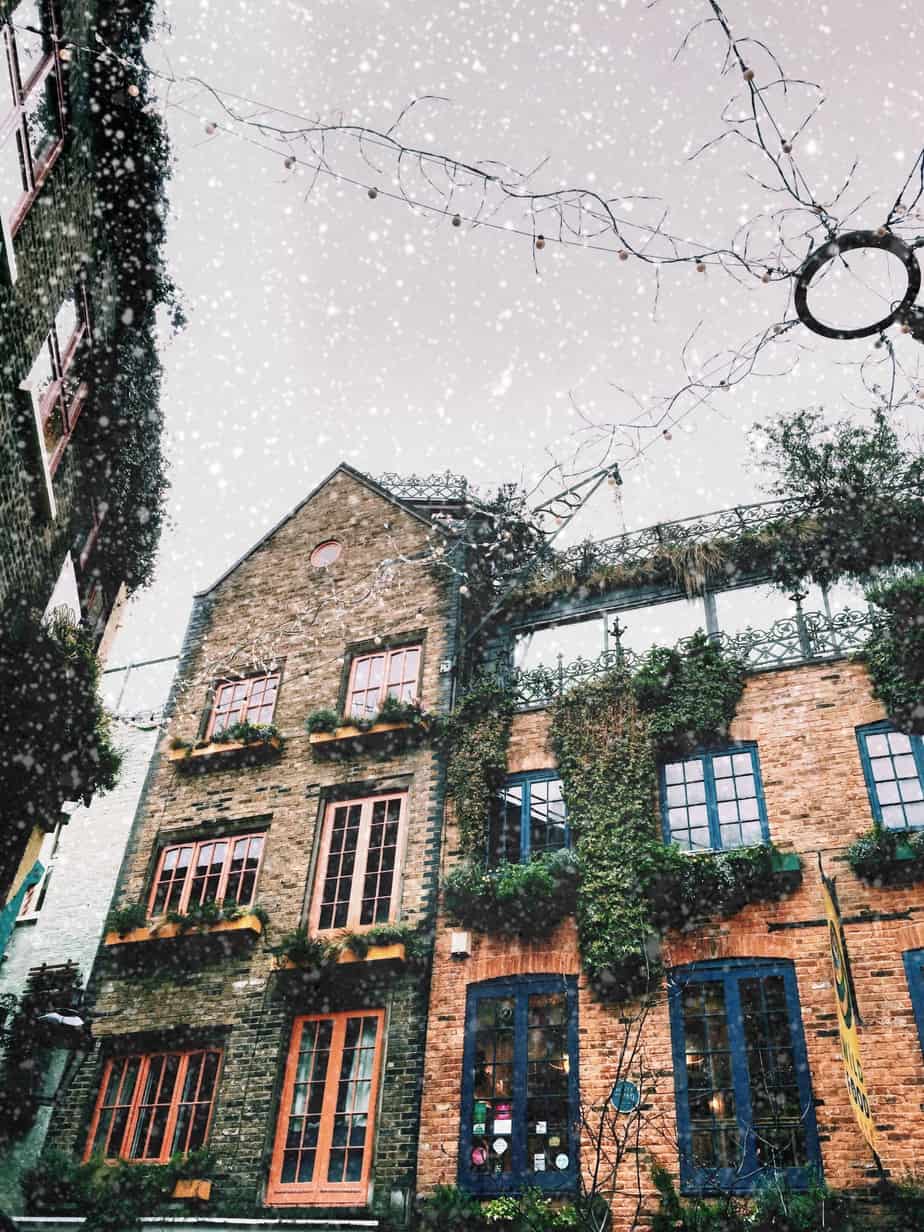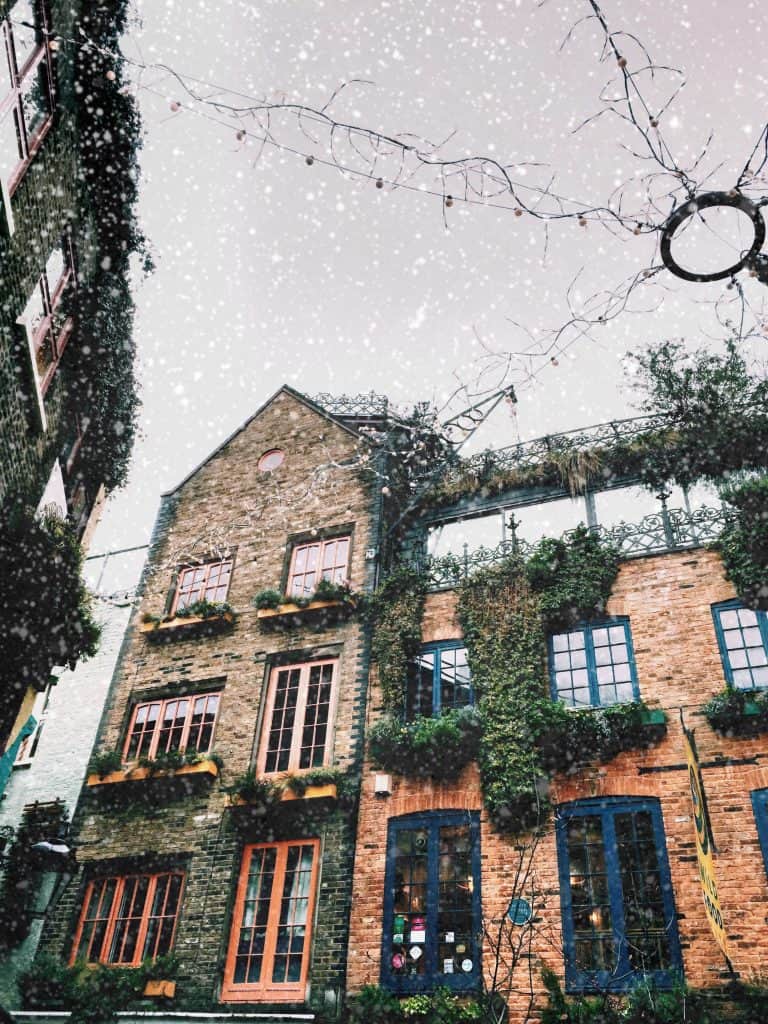 6. Be a groundling at the Globe
If your visit is during summer or autumn, you need to go to The Globe. This is an open air theater on Southbank overlooking the Thames, built in the style of Shakespeare's original Globe. They have some of the best Shakespearean productions in the world here, and if you're not a Shakespeare fan they have non-Shakespeare shows as well. For only £5 you can be a groundling and stand at the edge of the stage for the performance, just like the peasants used to. You can also pay a bit more for a seat in the round, but I prefer the groundling experience… it's like no other!!
7. Hunt for picture-perfect mews
Nearly every corner in central London is photogenic, but none more so than the hidden mews streets. I definitely have a soft spot for London mews… I've written a whole blog post just about my favorite ones. Basically mews streets are small alleys or dead ends that used to be horse stables but are now reconverted into small houses. They are so cute. My personal favorite mews street is St. Lukes Mews near Notting Hill and was actually part of a scene in the movie Love Actually! Read my guide for more information on how to find the mews of London.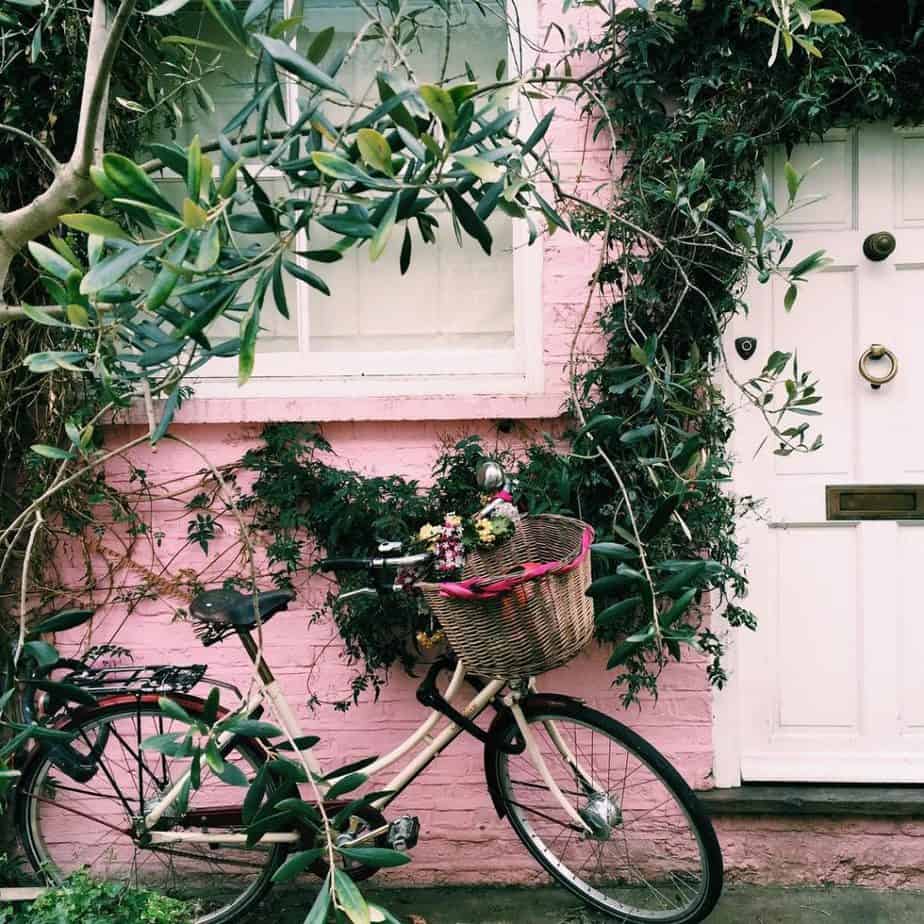 8. Wander through Hyde Park
Hyde Park is one of the biggest parks in London and provides a massive green space in one of the busiest parts of the city. It is my favorite place to wander through to see the autumn colours, or to sit for a summer picnic. Even in winter the weather is so mild it makes for a beautiful stroll. From Marble Arch around the perimeter of Hyde park is about 3 miles, and if you include Kensington Gardens it's about 4.5 miles, so it is also great for a run if you are staying nearby. Personally I just love to breathe the fresh air, walk the paths, and photograph the occasional small houses around the edge. I also love the Princess Diana memorial and the Peter Pan statue within the park. Hyde Park is also a great starting or stopping point for an Oxford Street shopping spree.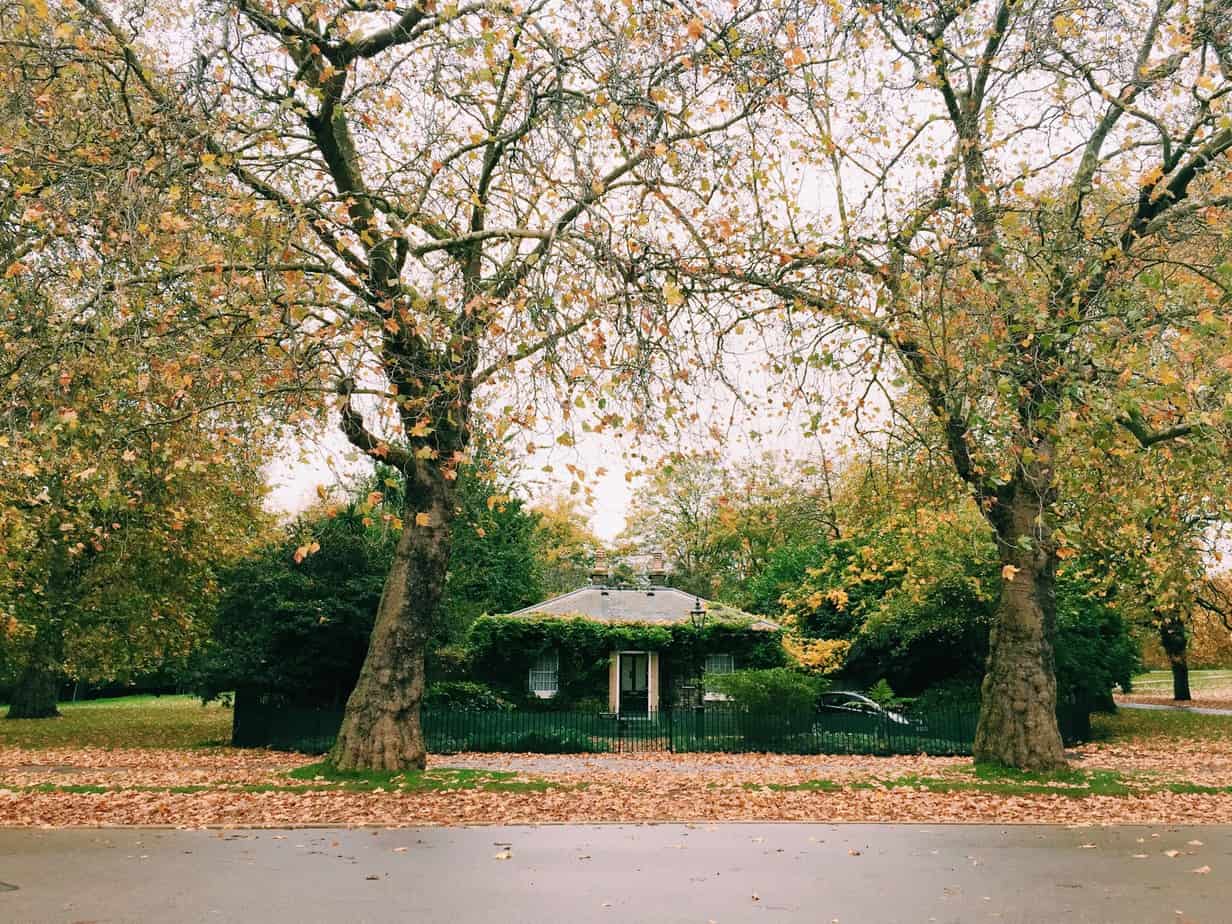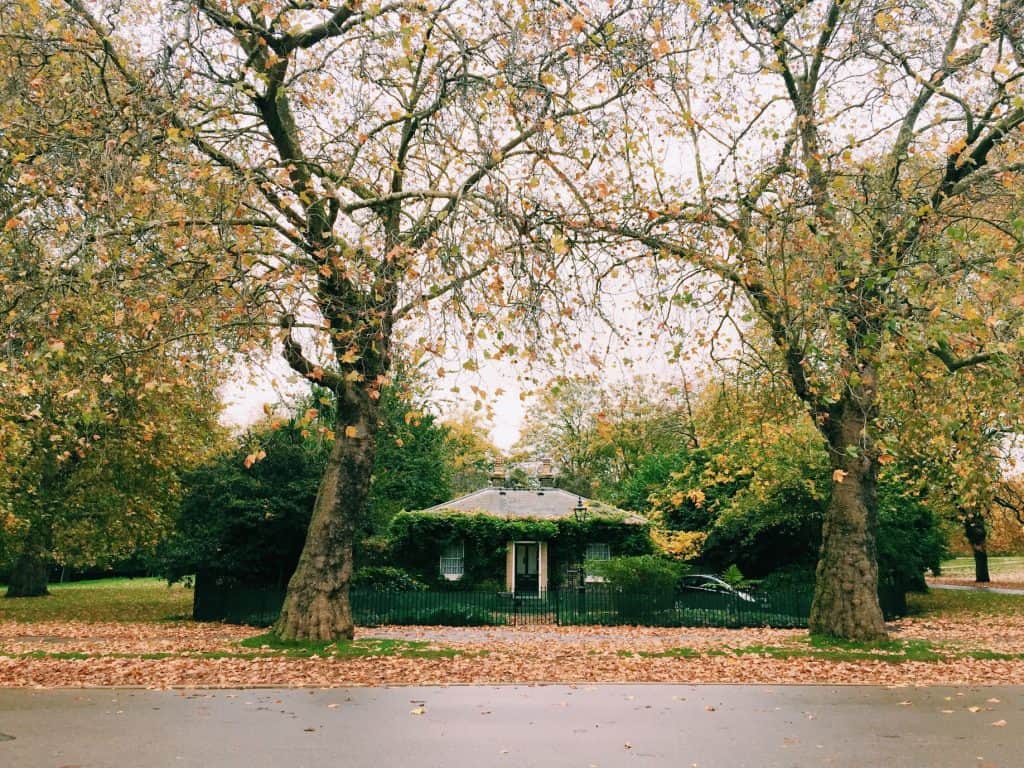 9. Explore Little Venice
One of my more recent discoveries in London is the Little Venice neighbourhood, not too far from Paddington. This area is more residential, quieter, and lined with canals reminiscent of 'big Venice.' Take a morning to explore Little Venice and its gorgeous canals and canal boats! You can even stay in a canal boat with Plum Guide.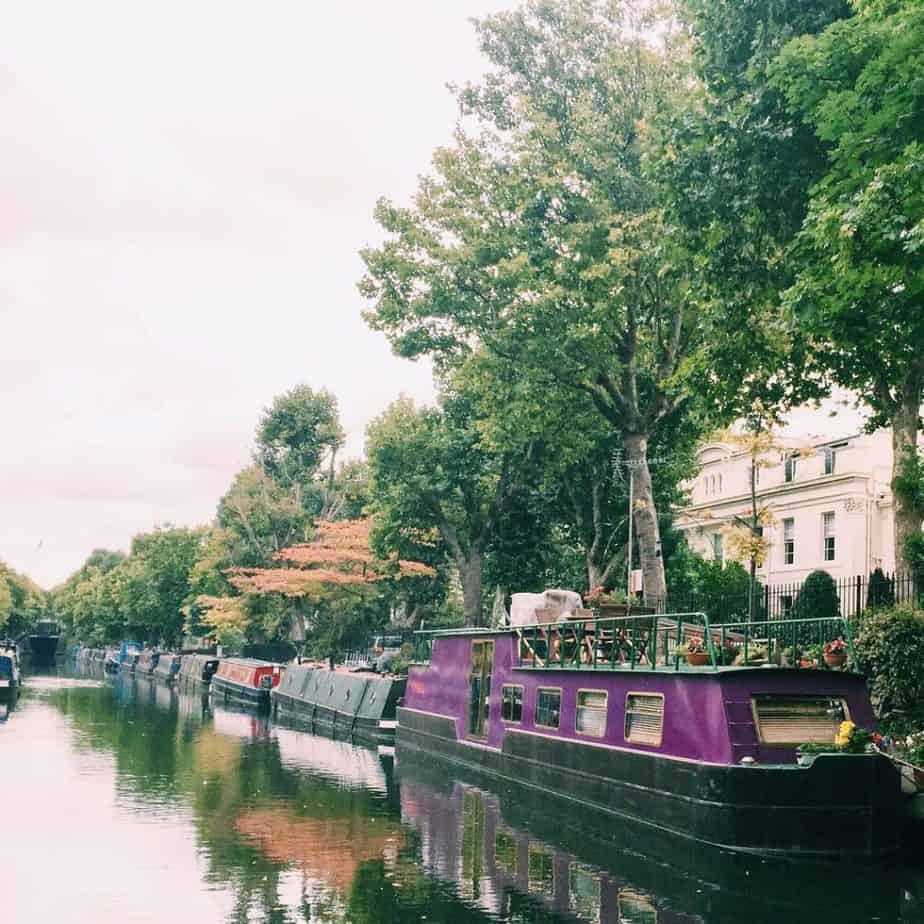 10. Music at St. Martin-in-the-Fields
One of the best concerts I've ever been to was at St. Martin-in-the-Fields near Trafalgar Square. The acoustics are just so special and angelic. Even if you are not a classical music fan I recommend it for the experience. In the crypt of the church there is a cafeteria style cafe with really yummy food, and sometimes they even have dinner time concerts down there. They also often have free lunchtime concerts so I really recommend a visit if you have the time!
Other things to do in London…
Making this list of my 10 favorite things to do in London made me realise that… I have more than 10 favorite things. Whoops! Like I mentioned, London is such a complex city it is difficult to choose. But like any good London tour guide, I'll leave the choice up to you! Below are some of my other recommendations, either of favorite things, once-in-a-lifetime things, or classic tourist destinations.
Have a drink at unique London bars such as Ballie Ballerson (adult ball pit bar)
Go on a tour with social enterprise Unseen Tours, lead by a formerly homeless Londoner
Walk across Tower Bridge and tour the Tower of London
Walk by Buckingham Palace
Get Indian Food (literally anywhere… there are sooo many good Indian restaurants in London you can't go wrong. My favorite neighborhoods for good Indian are Paddington, Mayfair, Bloomsbury, and Shoreditch)
Brick Lane market for ethnic food and hipster finds
Portobello Road market for vintage and antique items and cute photos of the houses nearby
Museums (my favourites are the Tate and the National Portrait Gallery)
Walk through the British Library exhibit or spend a day reading there
Kings Cross Saint Pancras train station (for cute shops and platform 9 and 3/4!)
Visit the Harry Potter Warner Brothers Studios
Take a yoga class (my favorite studio by far is Triyoga)
Go on the London Eye Ferris wheel (you can also combine this with tickets to the aquarium for a good deal)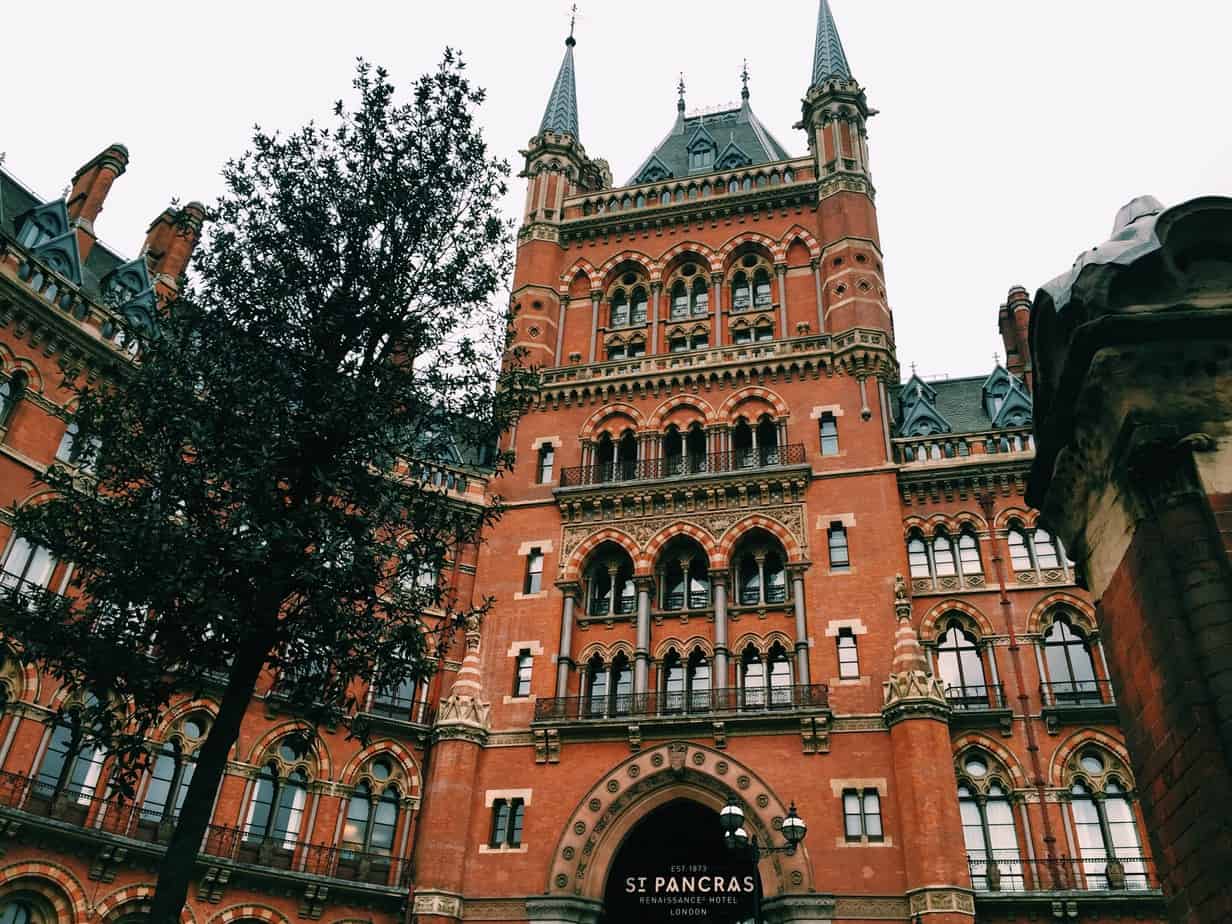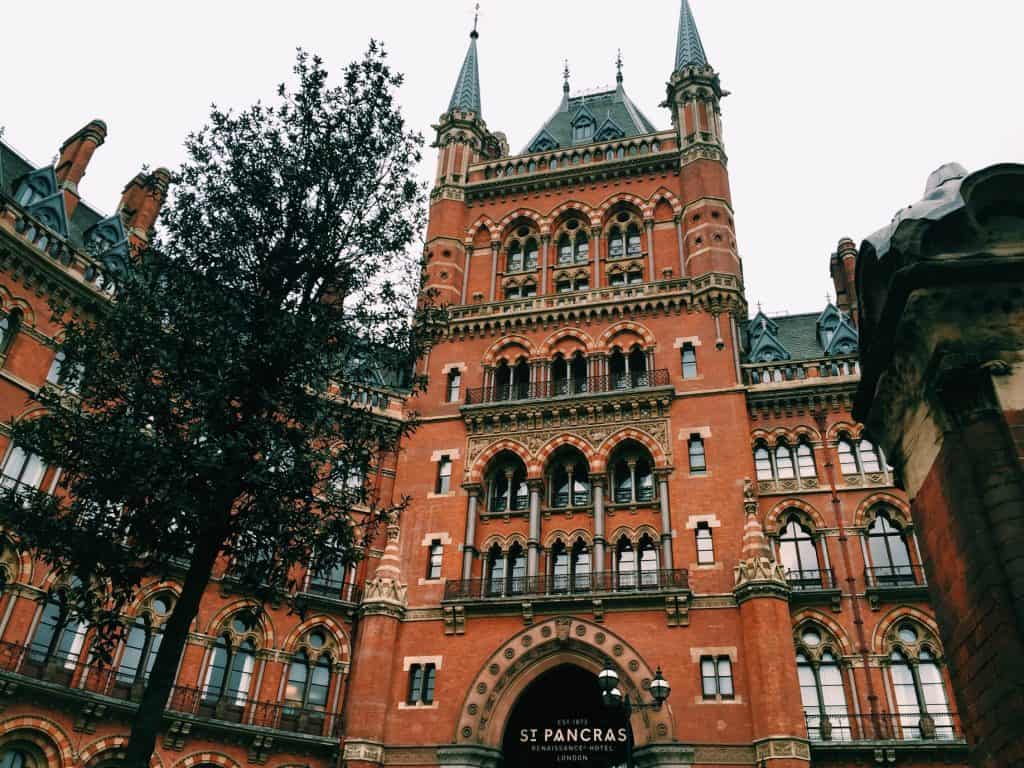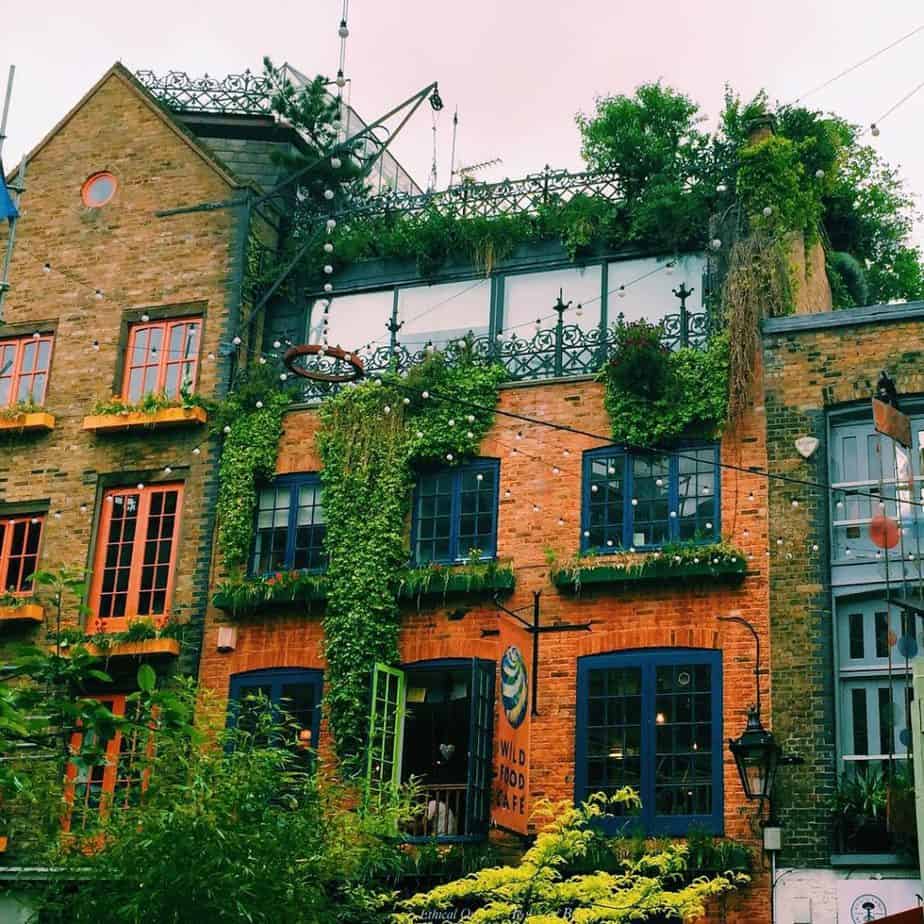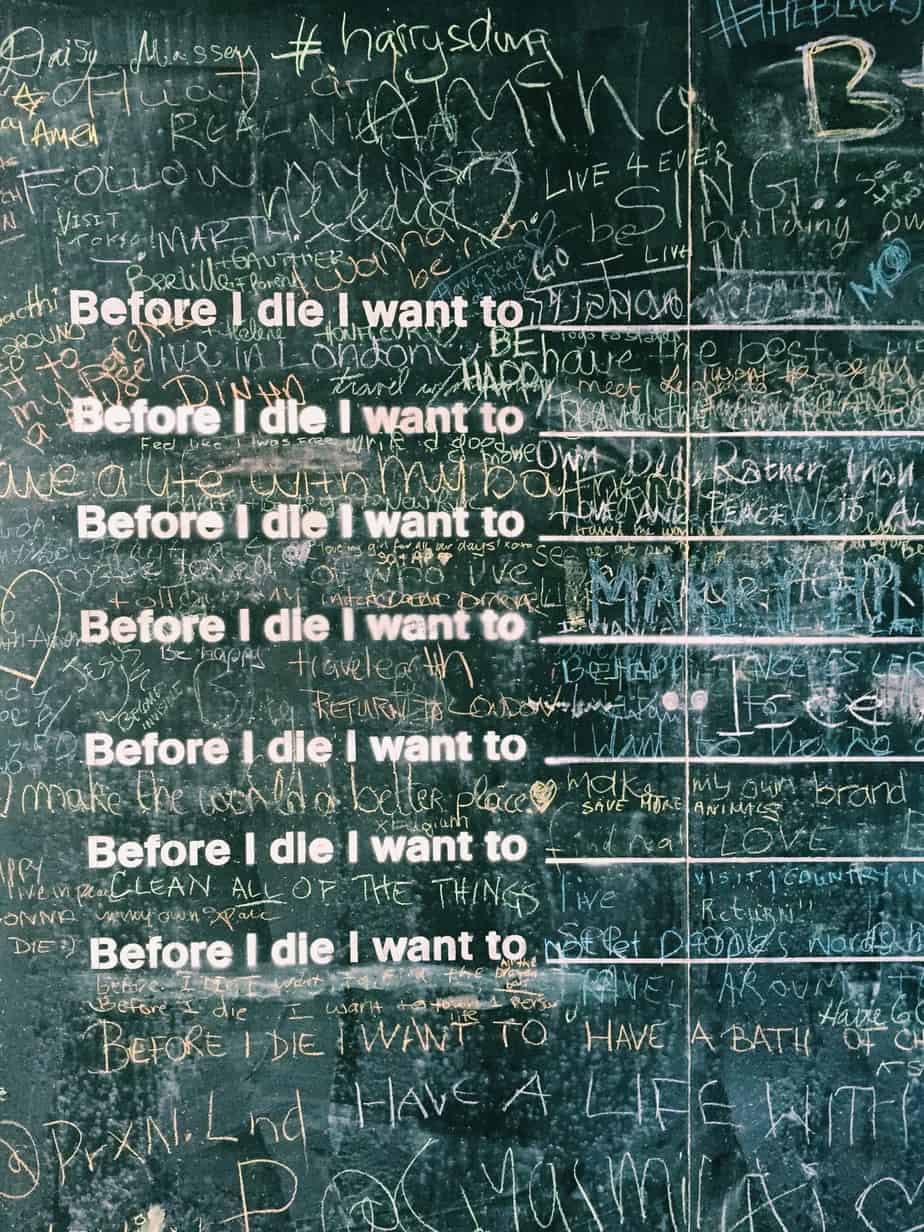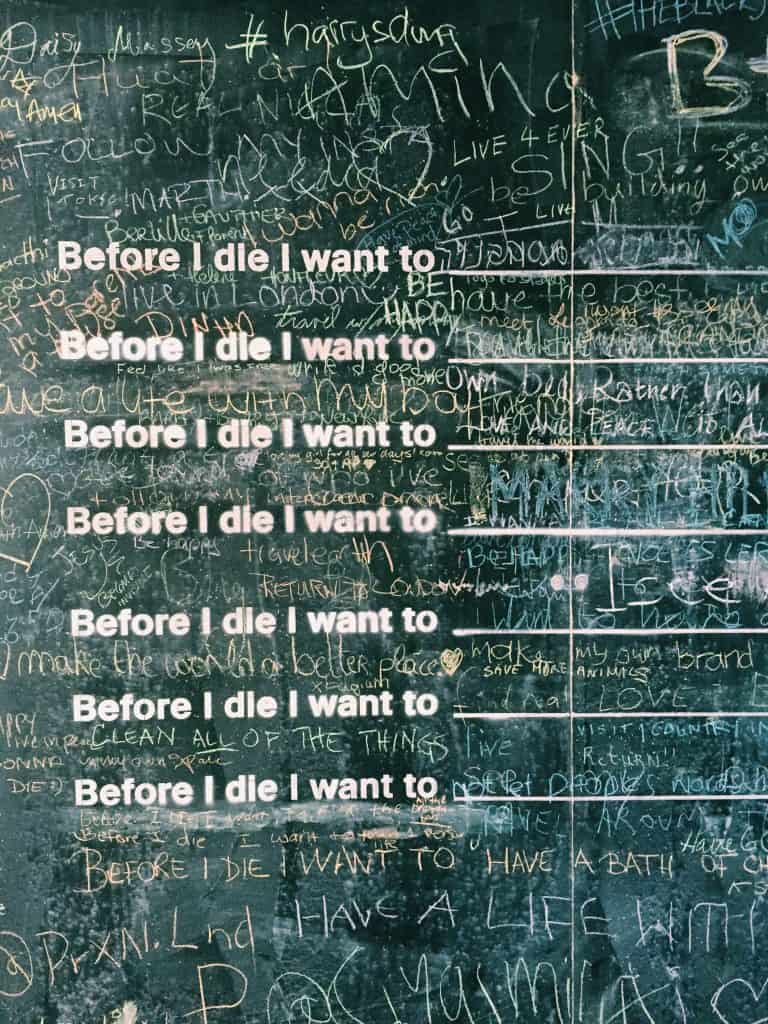 Now, you may have to visit London countless times like myself to actually do all these things! Thank you for letting me be your London tour guide 🙂 Hopefully this has provided a good resource for those of you traveling to London. I have stayed in all the hotels I recommend and done all the top 10 things I recommend, plus the majority of the further things I mention.
I hope you fall in love with London the way I have!
Sarah xx
Pin it for later…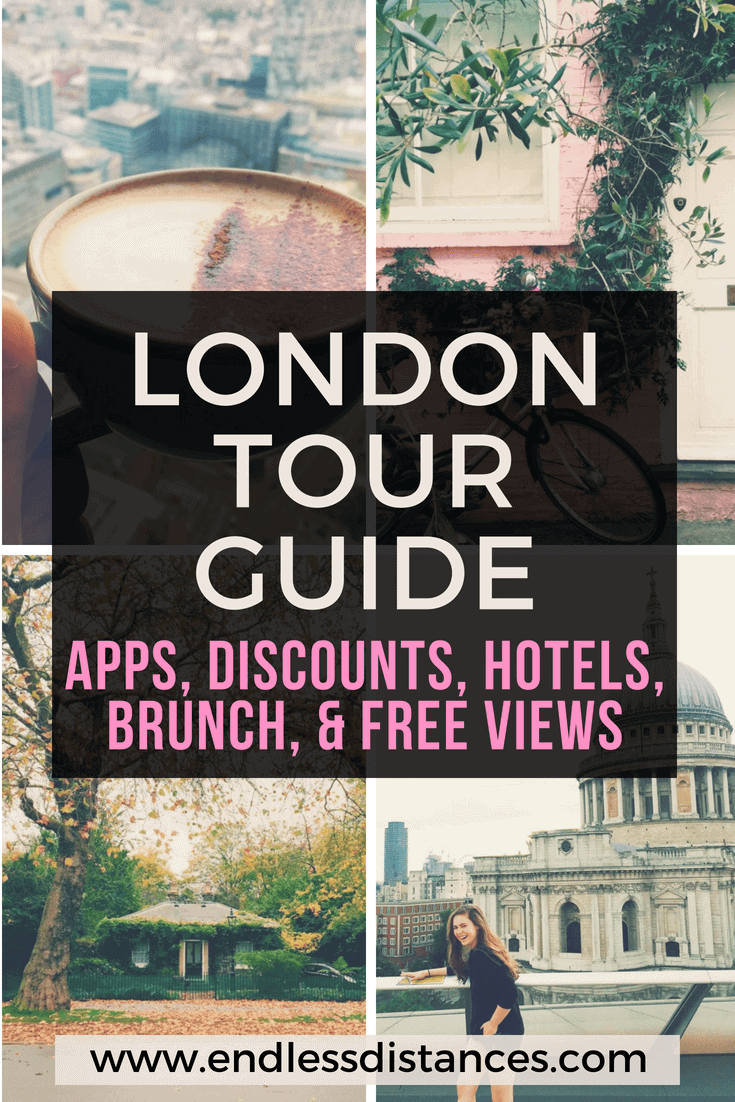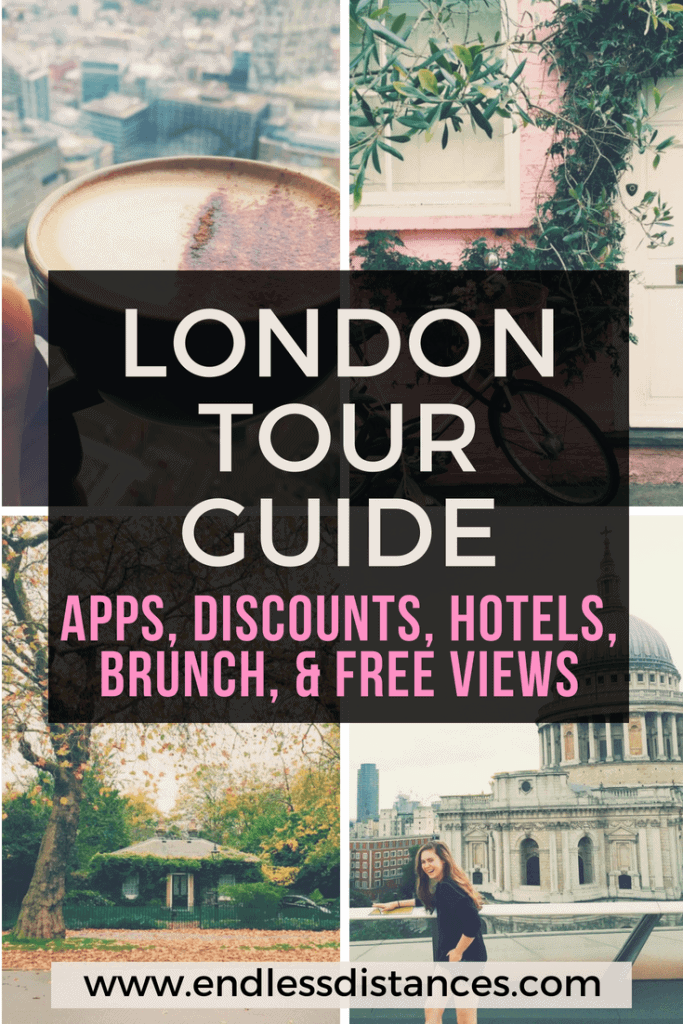 *Some of these links are affiliate links. I may make a small commission if you purchase something though my link, at no extra charge to you. Thank you for supporting endless distances!