A bit delayed this month (because I wanted to get my post for the travel link up in!) but here's a recap of June… A pretty eventful month for me equally full of travel and hard work for my masters!
June Adventured Like…
Serious adventures this month! I randomly went to Norway for a week at the beginning of the month, where I explored Oslo and Stavanger, went on the most incredible hike of my life, and a couple more adventures you'll read about this month! Truly a trip of a lifetime, and it was made even better that I could combine it with visiting three friends I made whilst on placement.
England's hiking didn't disappoint either in June… I got to finally see Old Harry Rocks and it was everything I dreamed of (but hotter!)
MY PARENTS ARE HERE!! I'm so excited for family time, showing my parents around England, and even experiencing some new things in England with them… like Liverpool!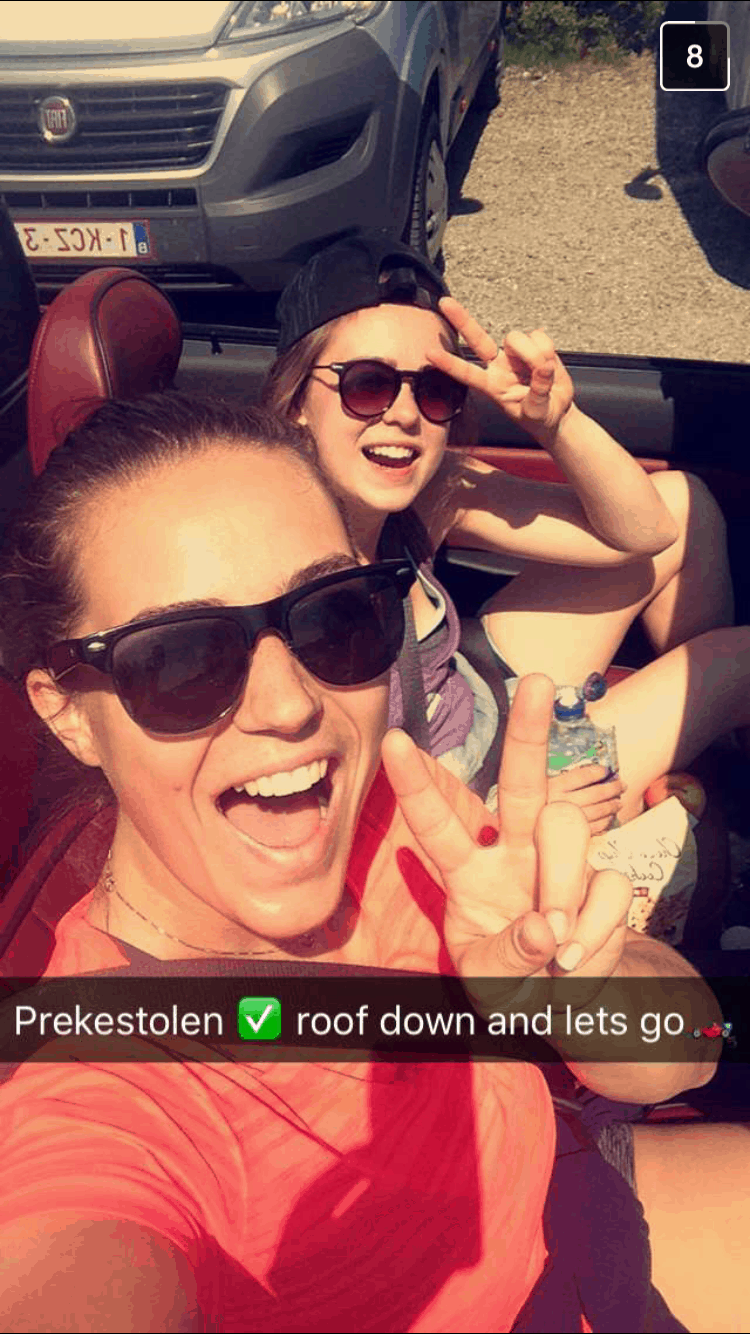 June on the Blog…
Ive been trying to post more regularly and the "schedule" feature is coming in handy… Have you noticed?
I've restructured my blog menu so it's easier to navigate, and sorted travel by country… Check it out!
I think this is the first time I've ever posted about a trip right after it's happened! So I'm really happy about that (and hope you haven't gotten sick of Norway talk)!
June Tasted Like…
I discovered the ins and outs of gluten free food in Norway which did not disappoint!
I'm so into grilling!!! This whole European disposable grill thing has blown my mind!
June Read Like…
I finished reading Kazuo Ishiguro's The Buried Giant and it's been the perfect book to transition me back into "serious" reading after my year-long hiatus/English major recovery
June Mantras…
Exciting adventures coming up… I've booked my ticket home for a few weeks this summer, where I'll be galavanting around Michigan, hitting up Florida for a week (hi GJ and Sir!!) and I've even rigged it so I can stay just long enough to see my cousin get married! I love booking plane tickets, especially when there are people I love at the other end 🙂 For July, though, I'm still in England finishing up work for the first year of my masters and traveling around the UK!
Sarah xx