Glorious Art House, Glorious Saturday
I'm really lucky because one of my best friends only lives an hour away from Plymouth by train. Don't get me wrong, I'm really enjoying settling into my new life here, but when everything you do, everyone you meet, everywhere you go, even everything you study is NEW, NEW, NEW it can get…well, a little exhausting.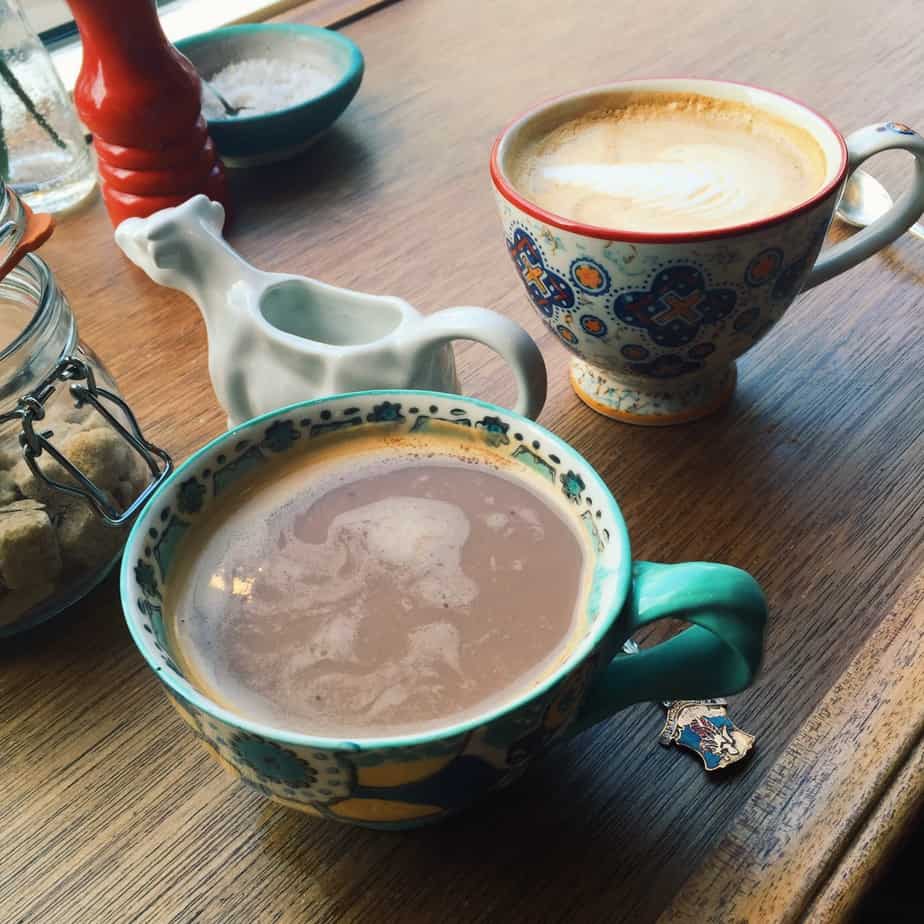 So this Saturday I was feeling exactly that – exhausted. Luckily the best thing about "old friends," in my opinion, is you don't need to (consciously or unconciously) put up a front. They already know you're weird. They saw you that time you didn't shower for a week. They saw your naked baby pictures on the fridge at home. They saw you hit rock bottom eating cheesy chips left on your pub table from the customers before you. (Wait what?)
So… You can relax.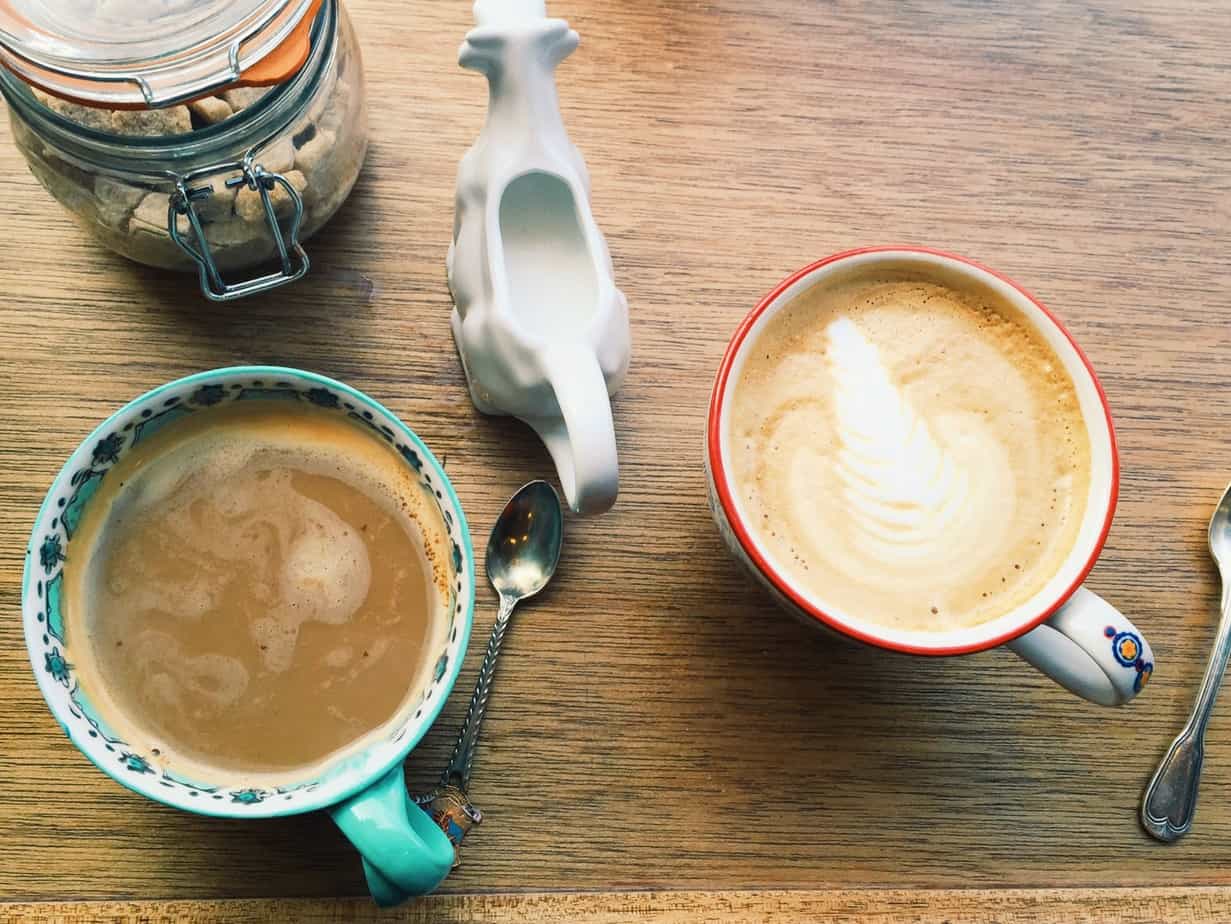 We decided to do the relaxing over lunch at Exeter's Glorious Art House, a new(ish) cafe on Fore Street. I'd been dying to go for a while.
We started off with coffees, which Glorious Art House excels at – I ordered an Americano (for my people!!!! Just kidding it was the cheapest one) and she ordered a latte.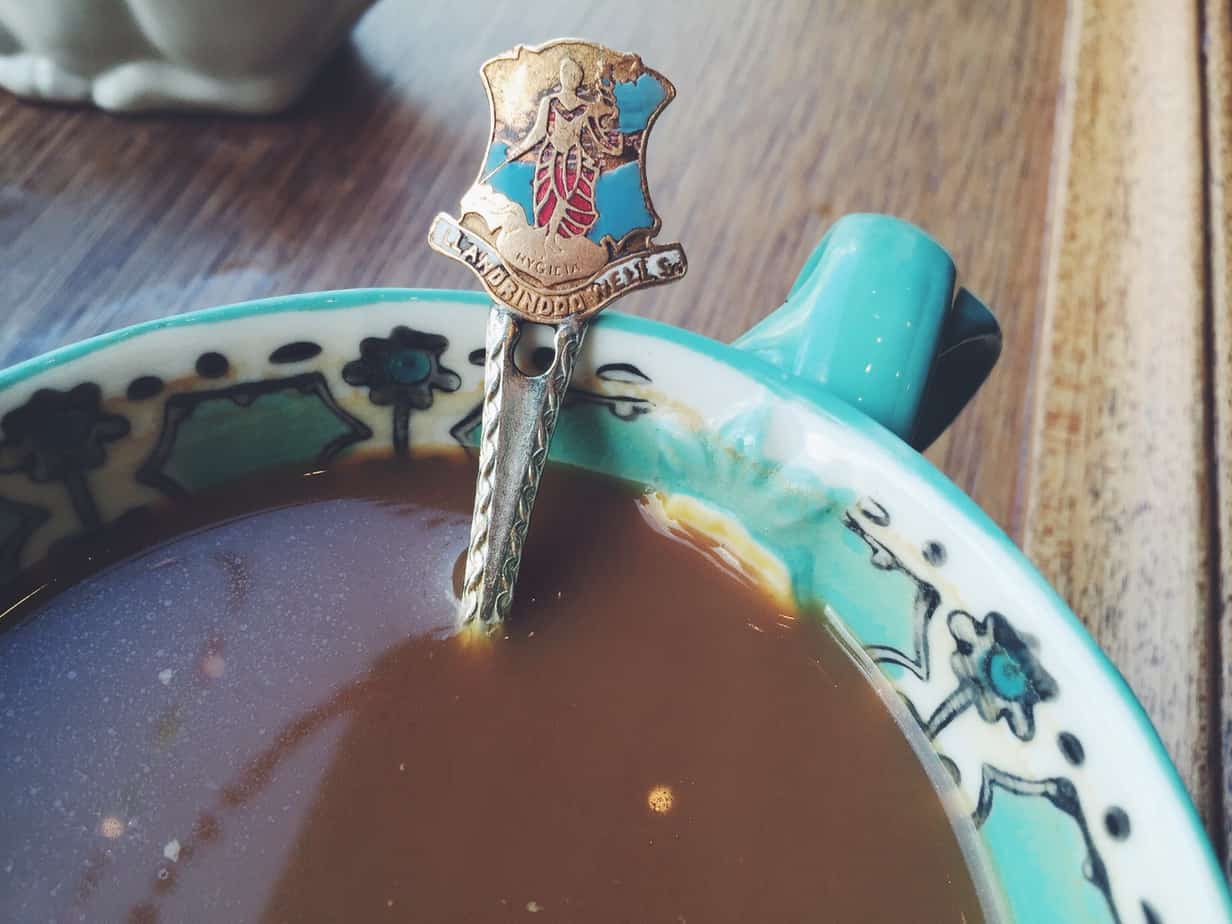 I loved the fancy spoons!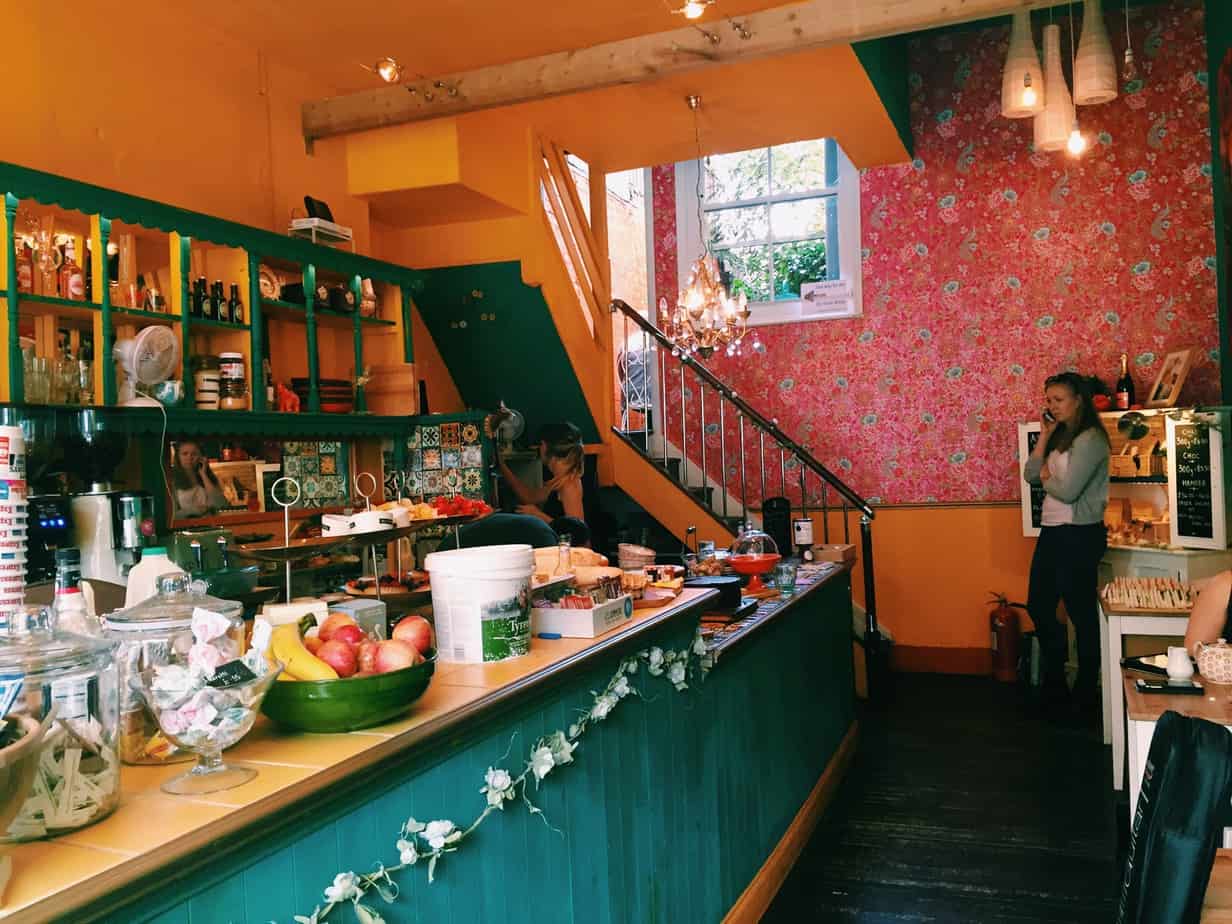 We had to wait about 30 minutes for our meals (which you order at the bar), but that was alright as we had lots to catch up on. And it didn't hurt we had the perfect seat to people watch out the front window.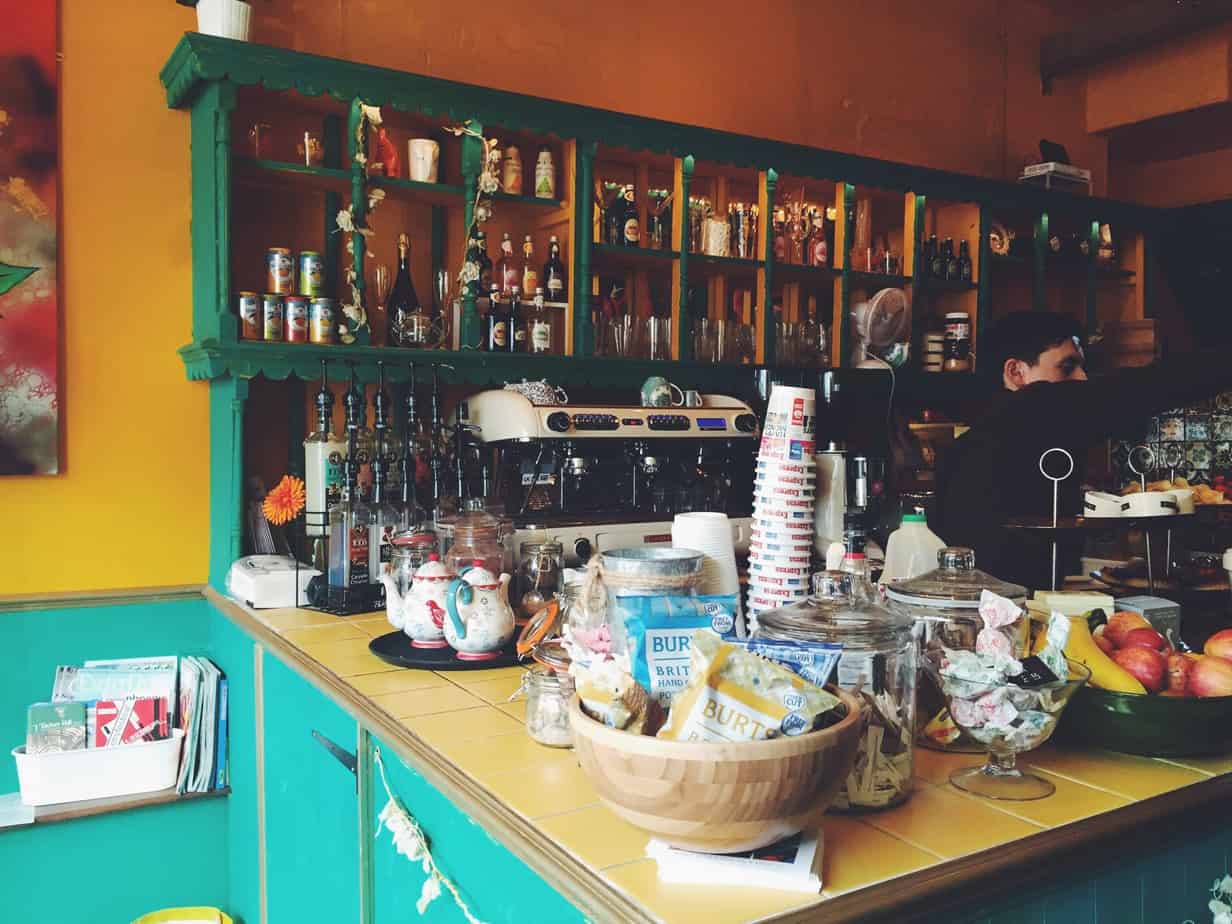 The Glorious Art House has a lot of vegan and vegetarian options, and happily some gluten free ones as well! The options aren't exactly extensive but everything on the menu is so hearty and yummy that it didn't bother me much. Apart from gluten free brownies made daily, the Glorious Art House also offers oat cakes as a replacement for side bread. They do not have gluten free bread unfortunately.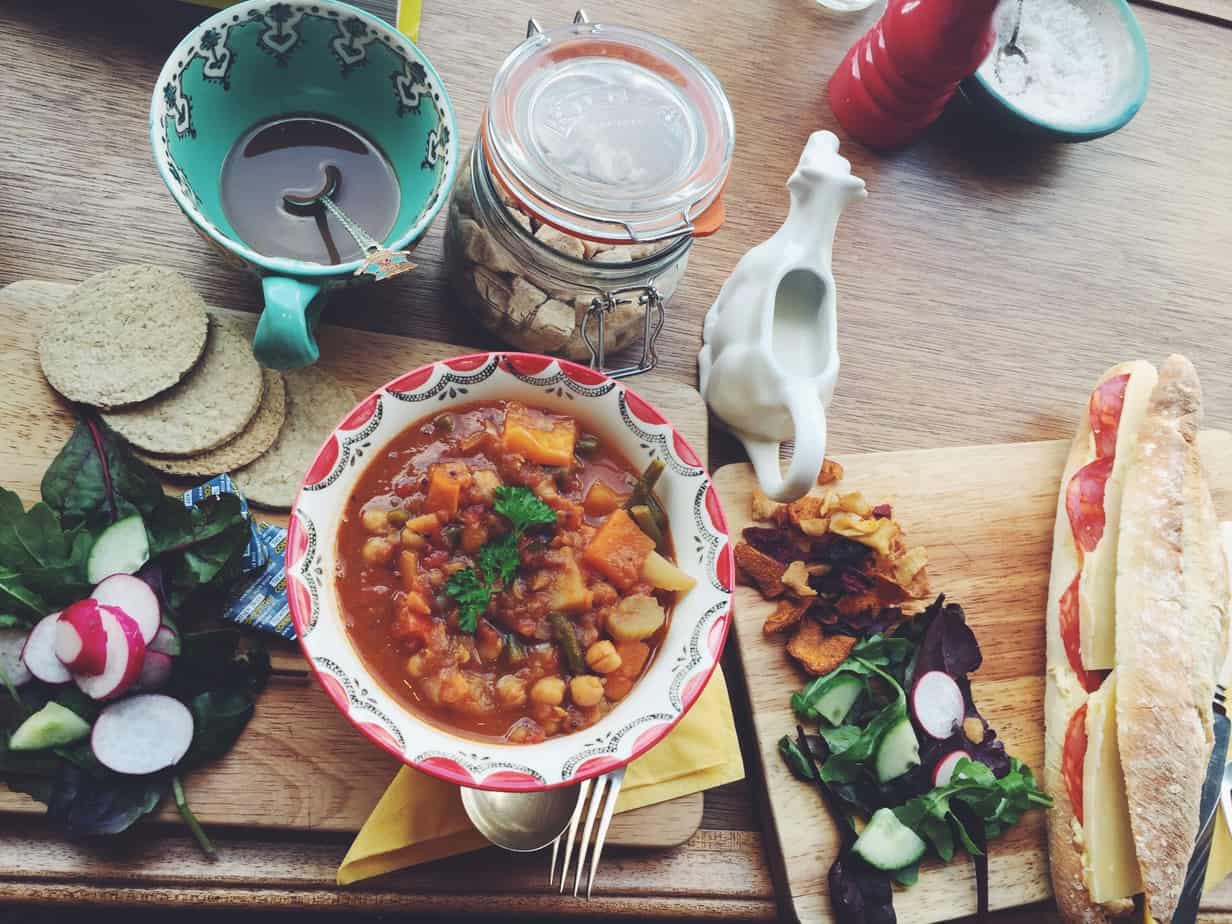 I ordered the "Moroccan Tangine" – a naturally gluten free tomato stew full of veggies and spices, complete with side salad and veggies.
My friend ordered the chorizo and baguette which came with side salad and veggie crisps.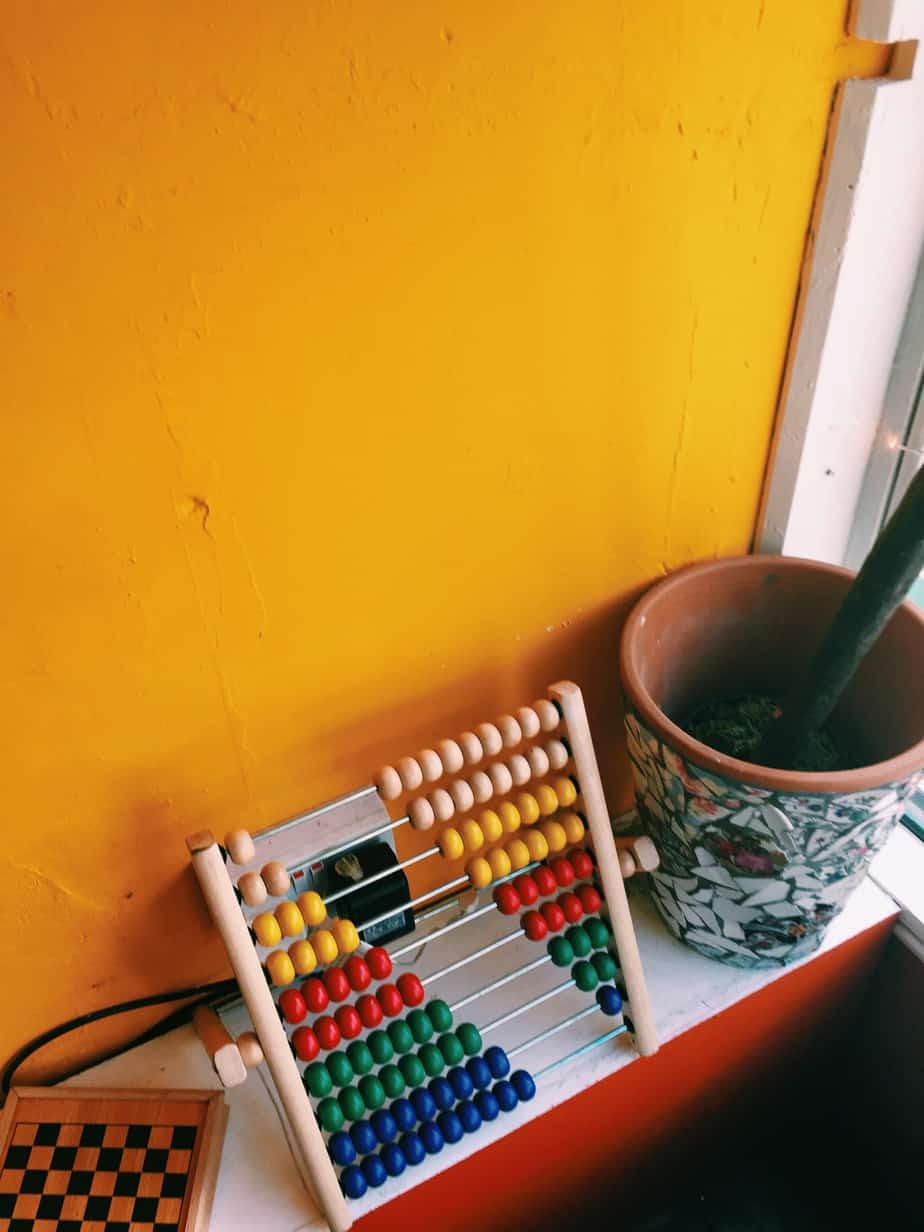 After we'd stuffed ourselves we stayed on our cushy couch, nibbling on the remains and chatting. Eventually I ventured on an exploration of the rest of the Glorious Art House. The three story cafe is colorful, quirky, and full of cute nooks and crannies.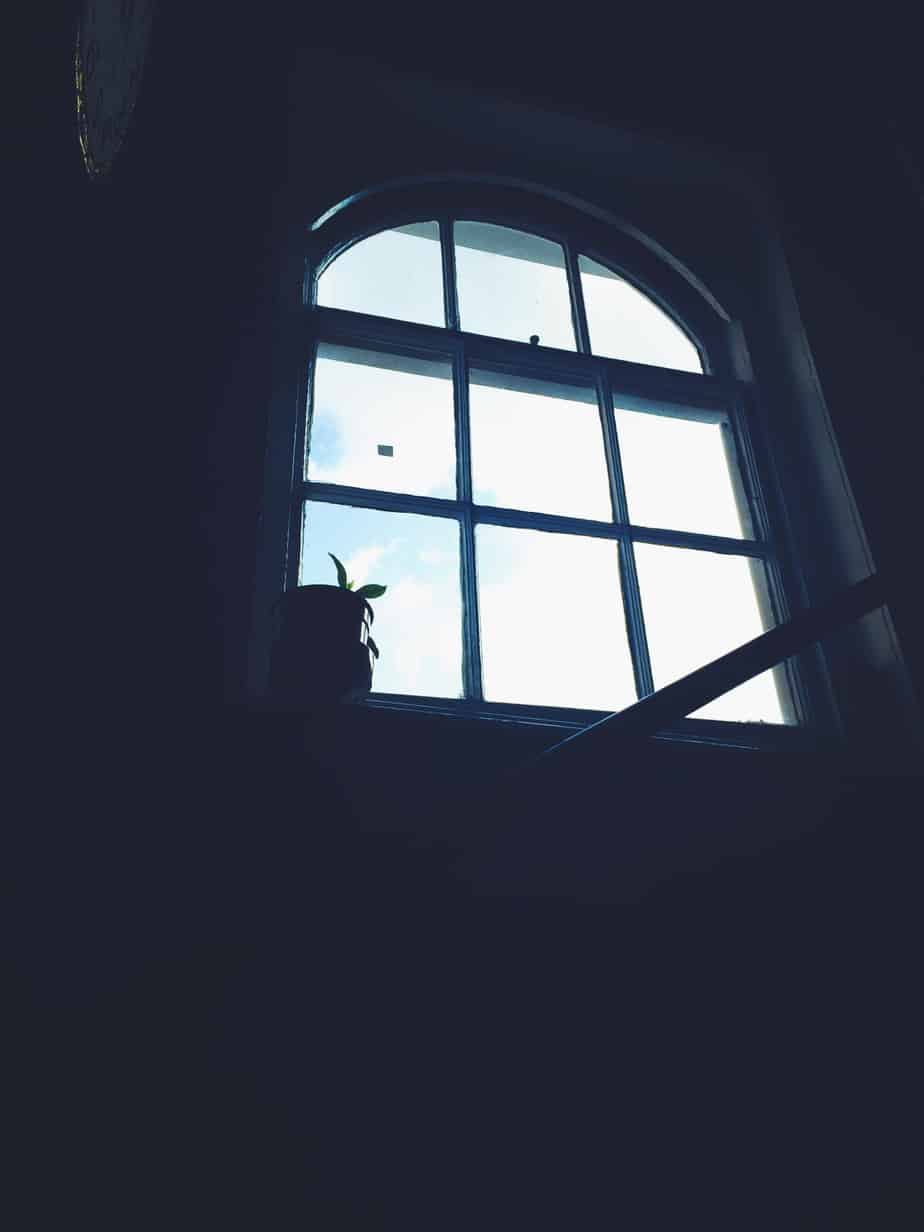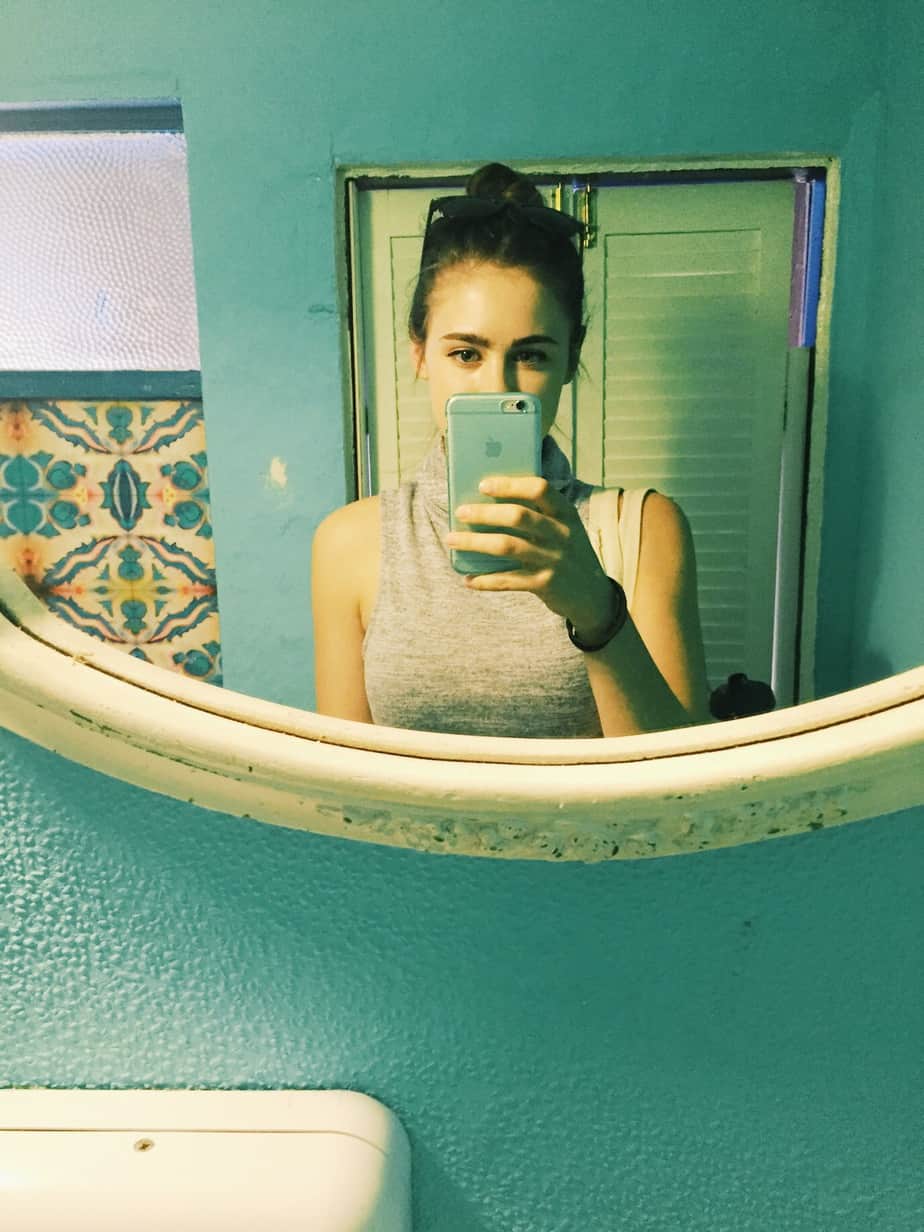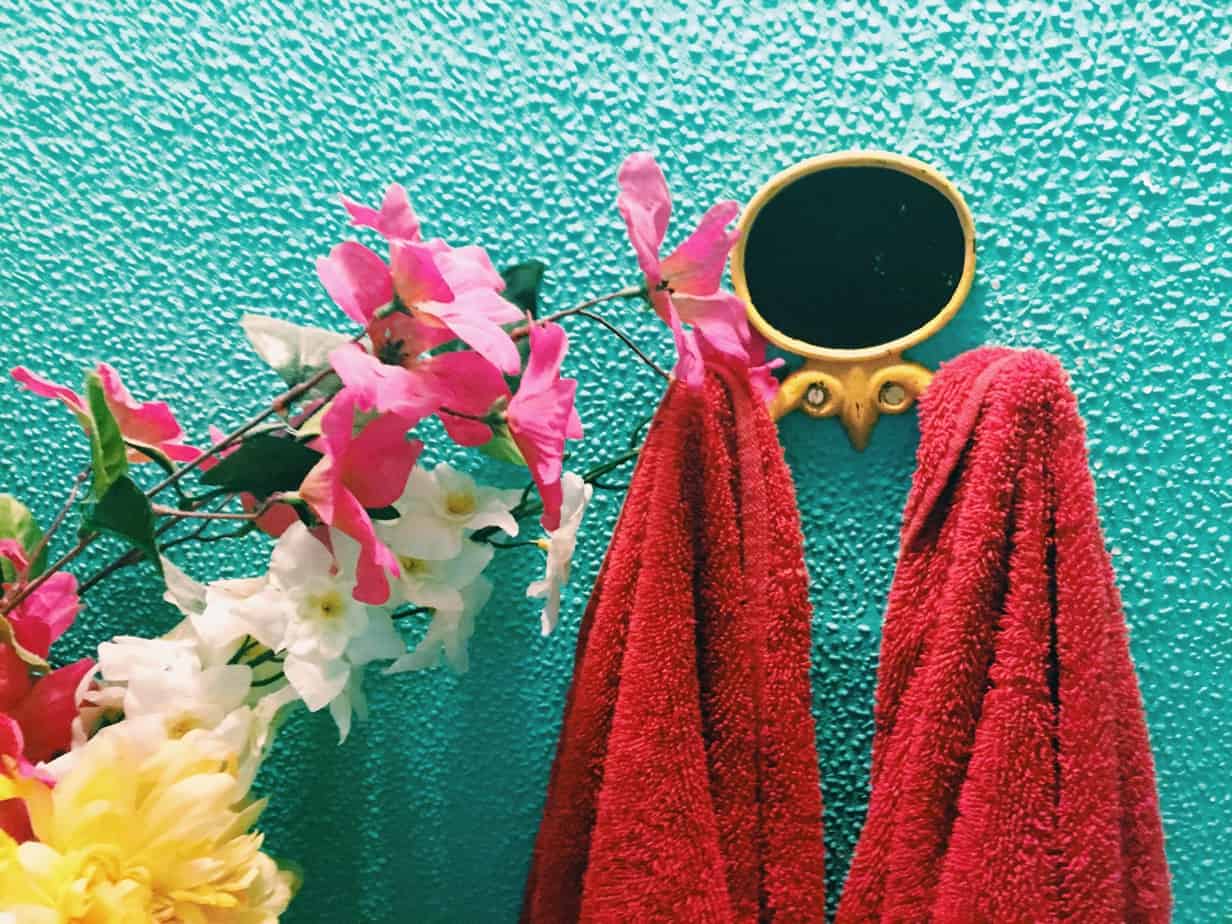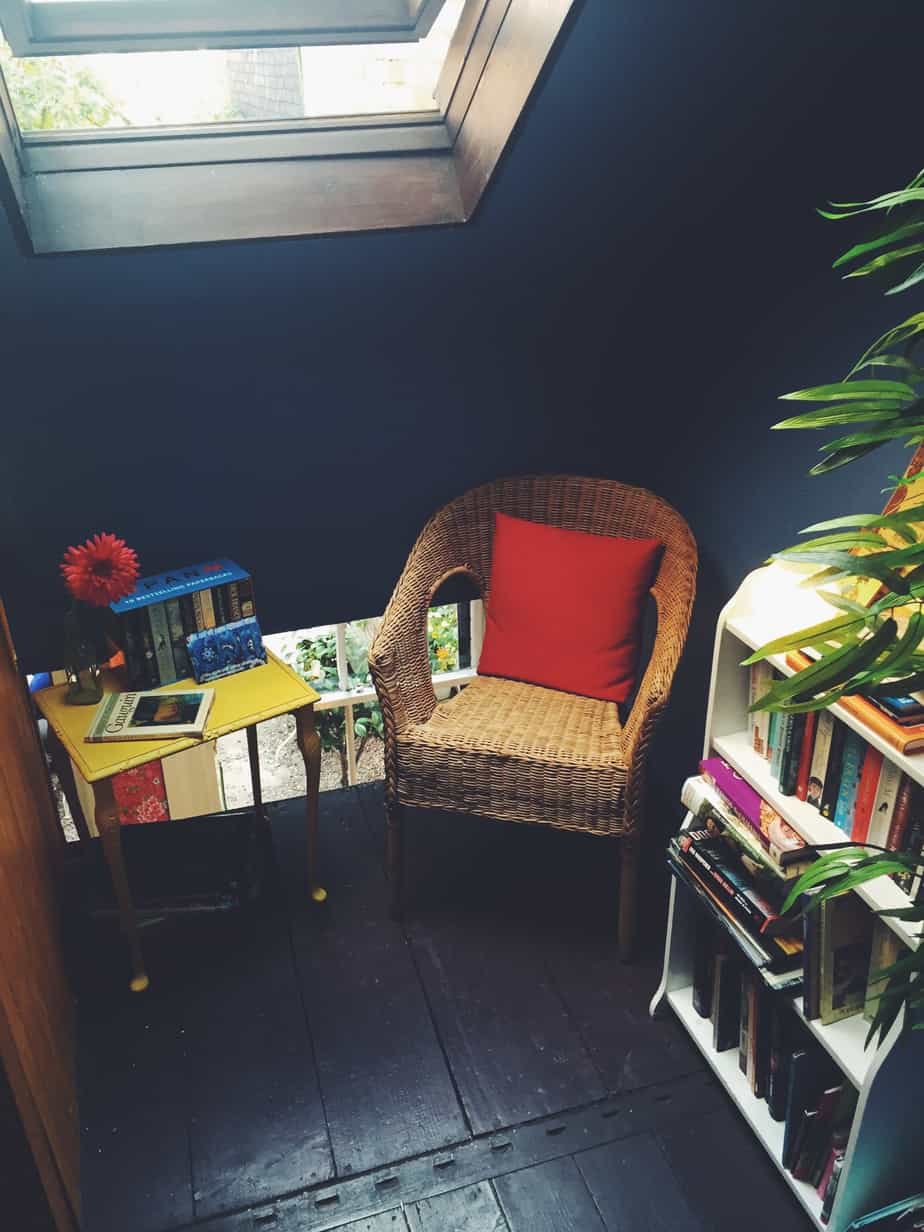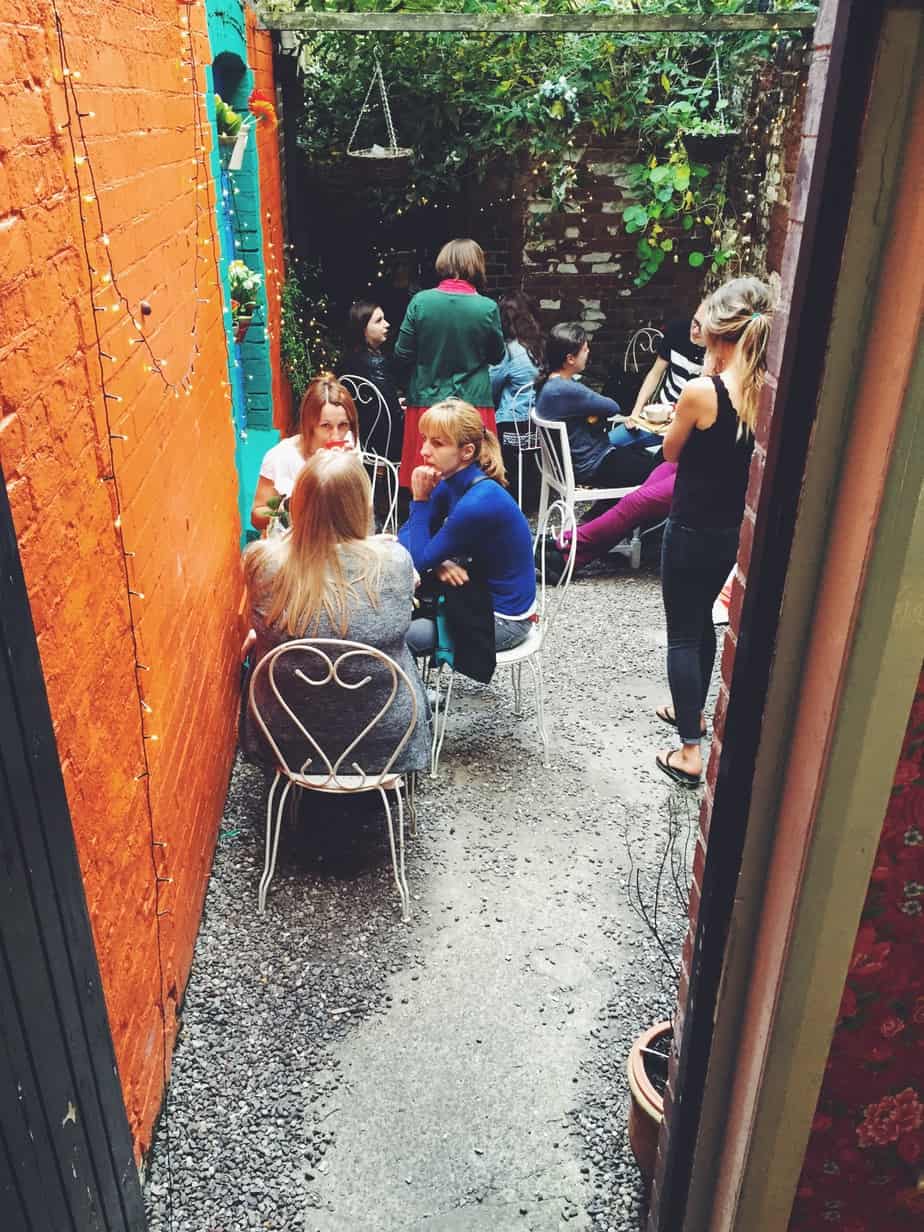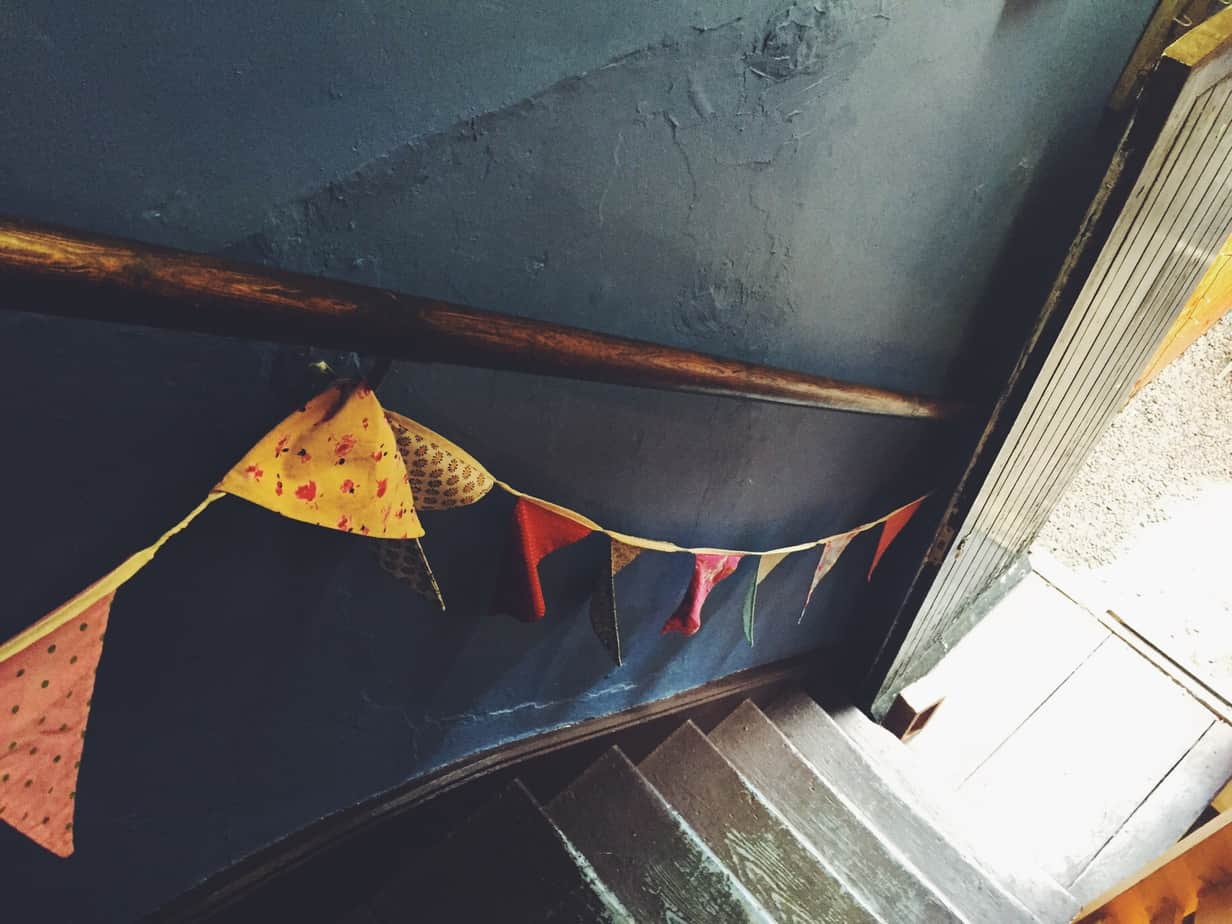 Overall a "scrummy" (as the British say) lunch that I won't soon forget!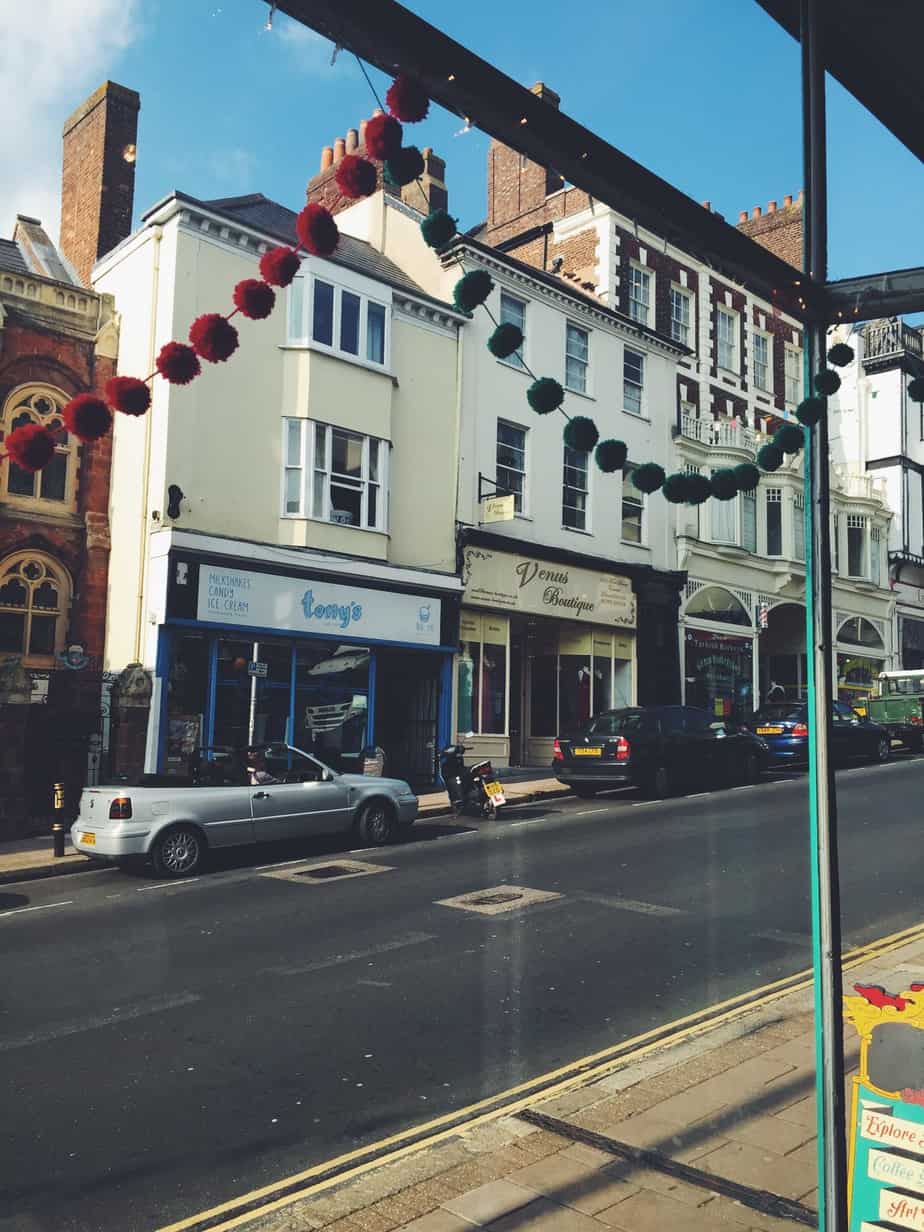 Eventually we pried ourselves off the couch and out into the British sunshine. With a bit of dessert in hand we explored Exeter's 400 year old park, and then it was time to say goodbye…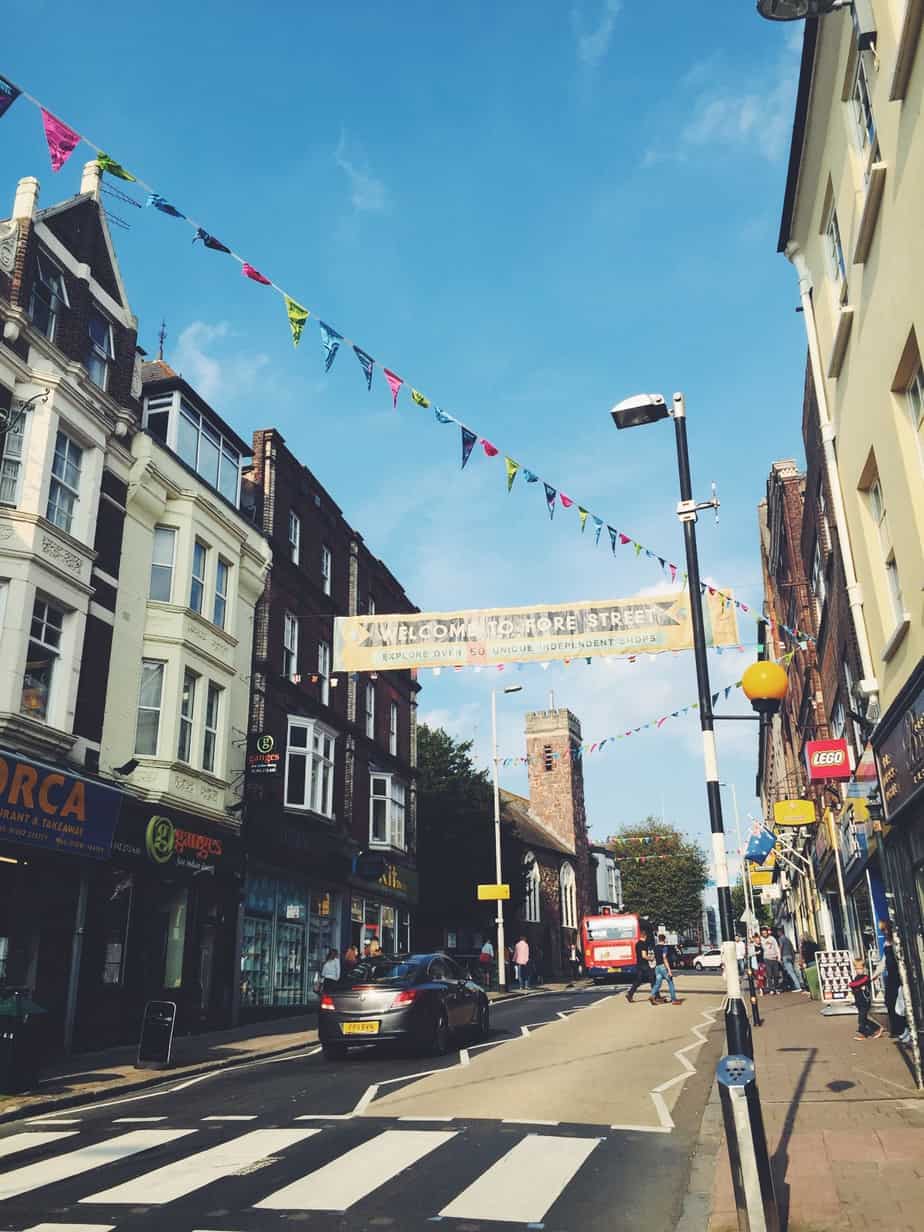 I'm sure I'll be back soon.
Sarah xx