Exploring Karlin District, Prague
I can't quite make up my mind whether, as a traveler, I'm a spreadsheet-loving organization-aholic, or an I'm-a-free-bird burn-all-the-maps kind of wanderer. Leading up to our Prague trip, I was honestly just too busy to plan… and I felt the aftershocks of lack of planning in the various disasters I encountered over the weekend. However, one of the best parts of our lack of organization was our morning exploring the Karlin district of Prague! Karlin district is a bit off the beaten path, and seen as a more hipster (and a bit gentrified), residential neighborhood. Unlike the touristy Prague 1, in Karlin district you can relax and just… wander.
That's exactly what we did, at least, and in the end our lack of planning led to some wonderful surprises!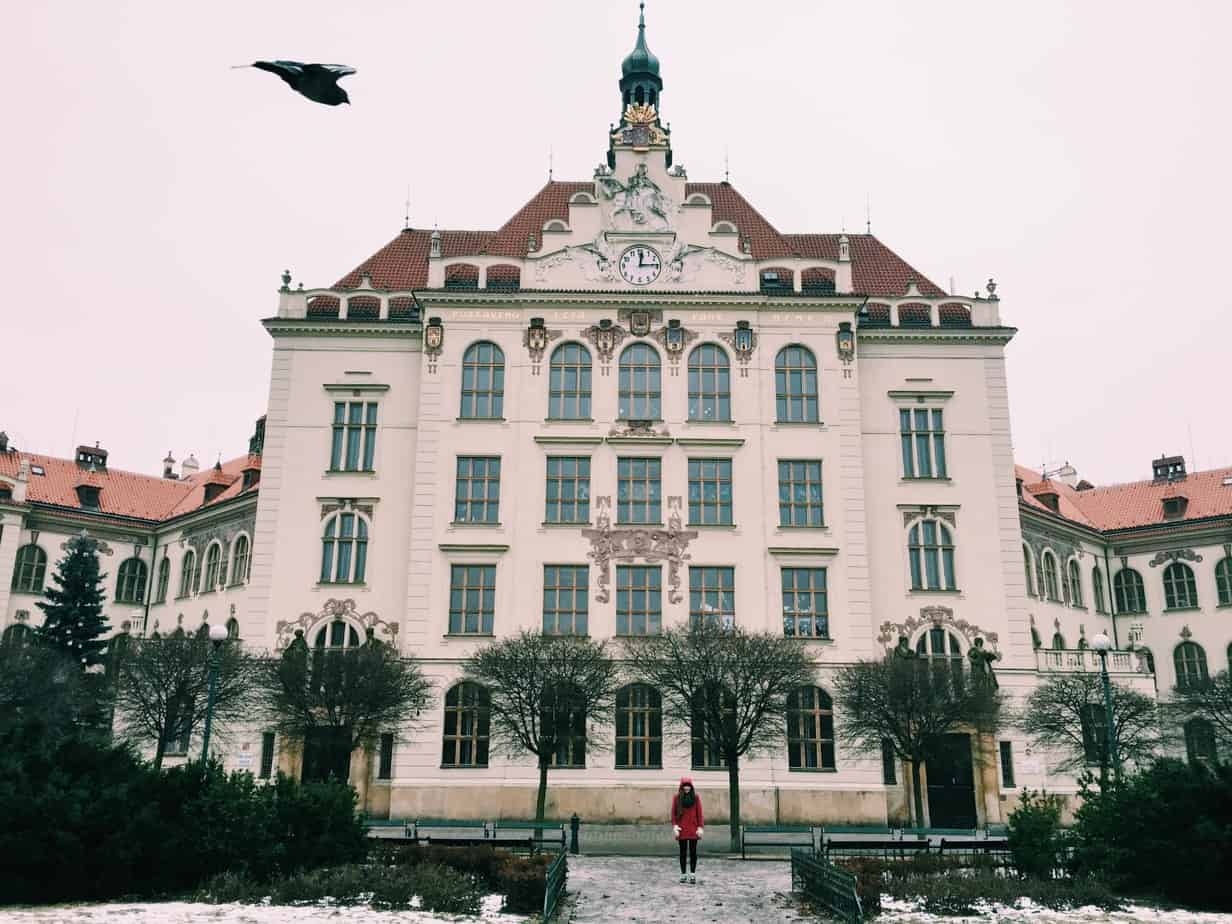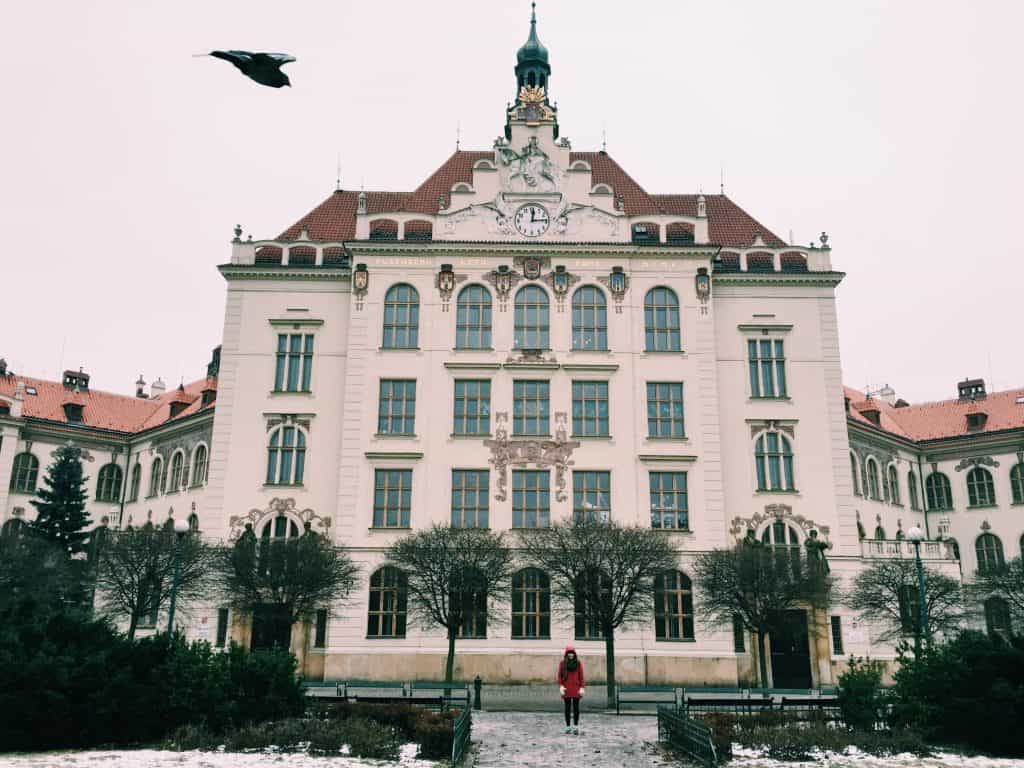 Karlin District Organization & History
Karlin district is on the east side of Prague 1, south of the river. It has a dramatic history as the home of both neo-Nazis and Romas in the 80's. It was hit particularly hard by floods in 2002, and since then the renovations have given the little district a bit of a facelift. It is now seen as a hipster hangout, partly in thanks to the cafe Muj Salek Kavy. It's a pretty simple neighborhood, organized by three parallel roads, one of which includes the metro system. It only took us a few hours to walk the length of Karlin, which included more than one stop for coffee. Speaking of coffee…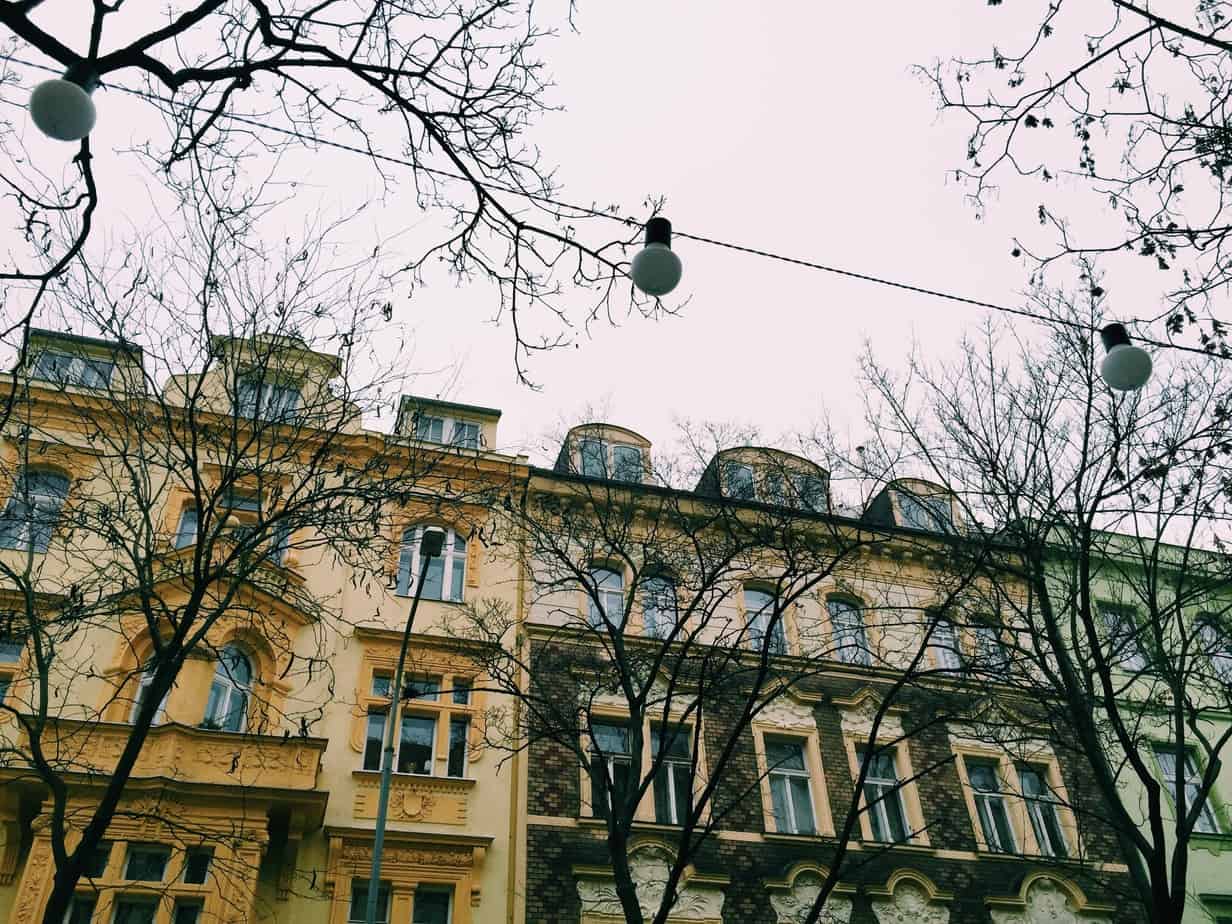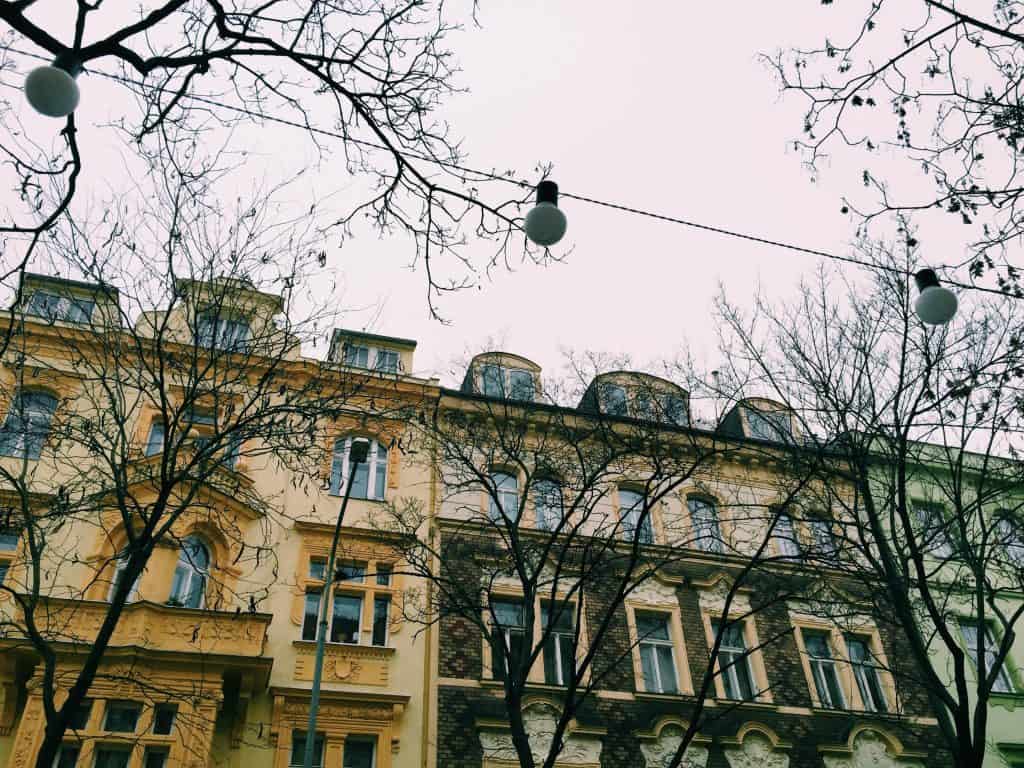 Karlin Coffee Shops
Muj Salek Kavy: I wrote about this lil' cafe in my gluten free Prague post, and also featured its fancy-shmancy coconut mocha on my instagram last week! This place is oozing hip-ness, and the brunch looked incredible. It was super popular but we managed to snag a table (and a brownie…)
https://www.instagram.com/p/BQU13p5haDd/
Kavarna Kocici – Cat Cafe! Karlin also hosts Prague's only cat cafe!! Which we discovered completely by accident thanks to two cats staring me down through their window… we stopped here for the second coffee of the day, and got to cuddle some Czech cats for an hour or so.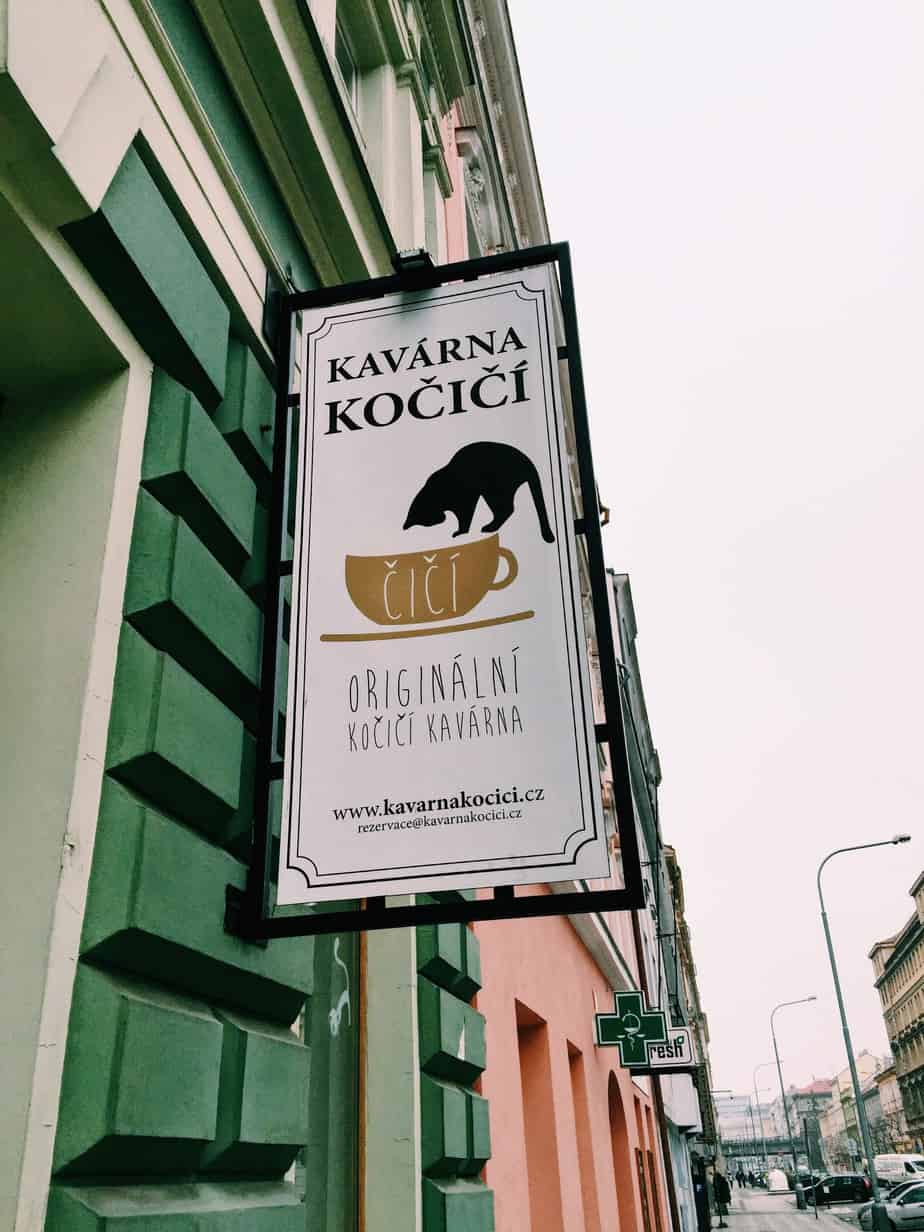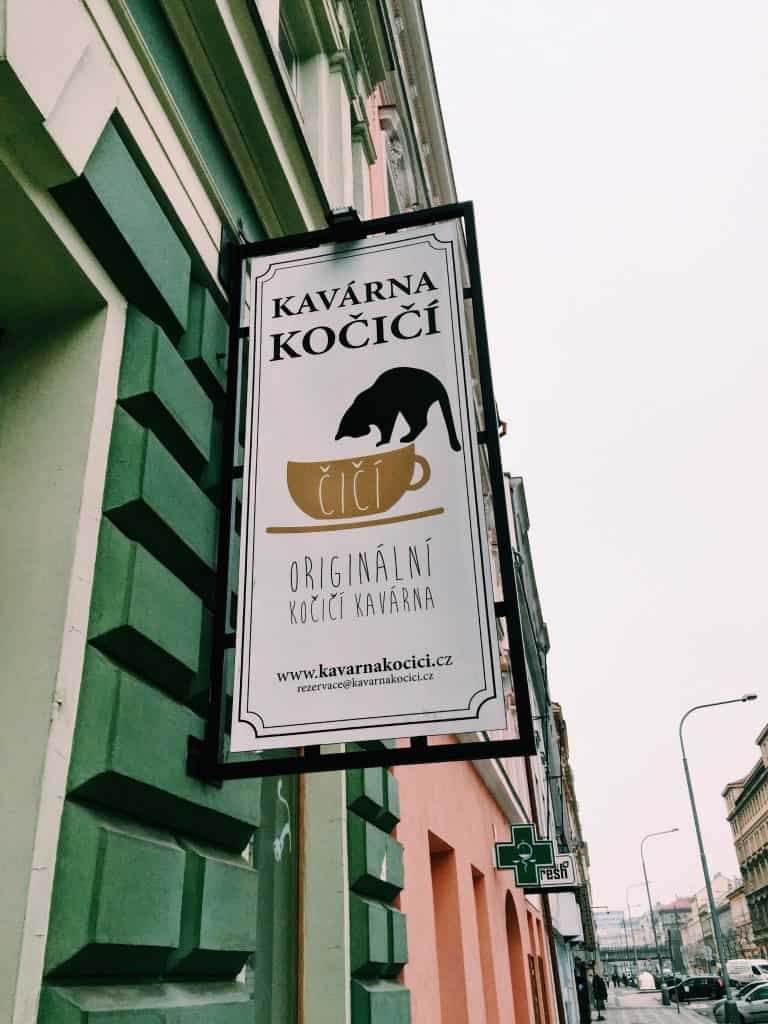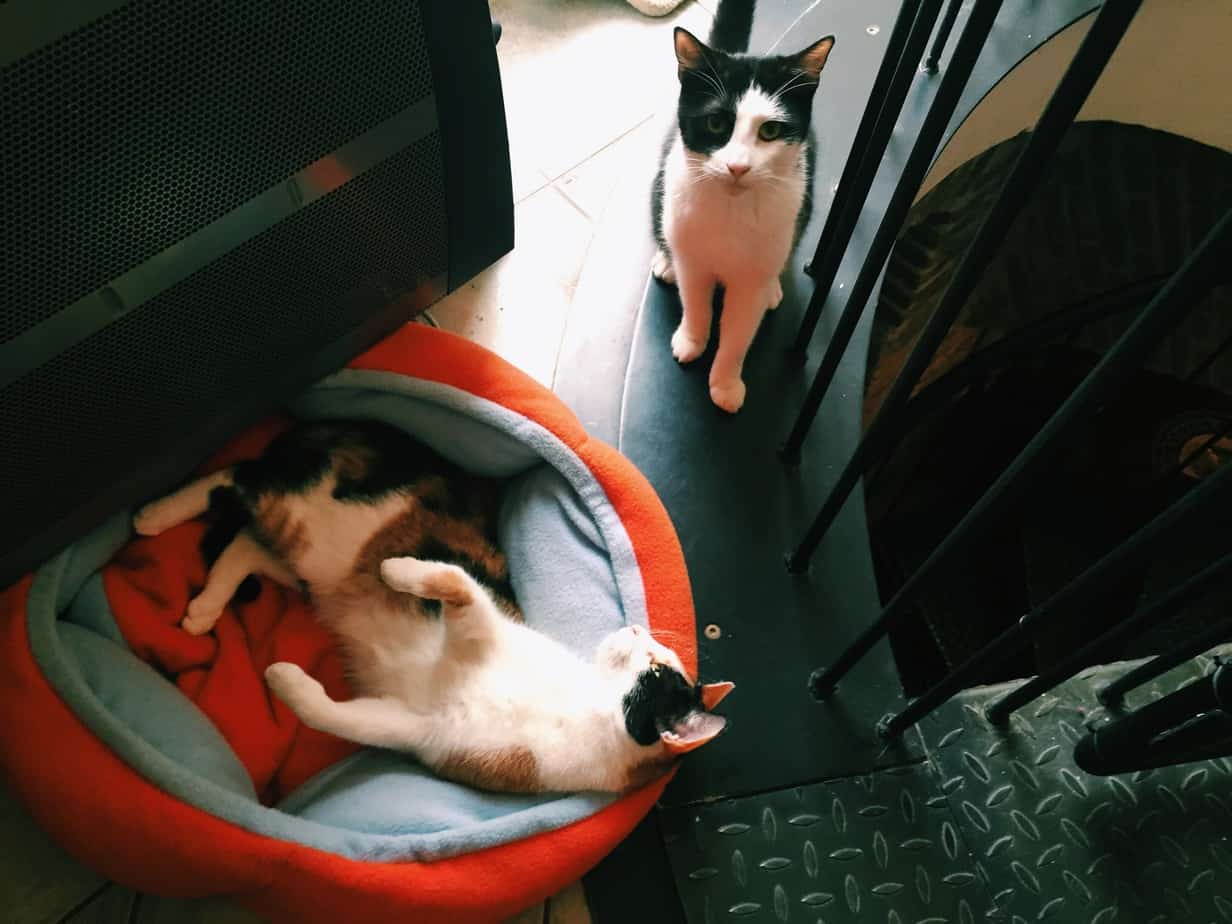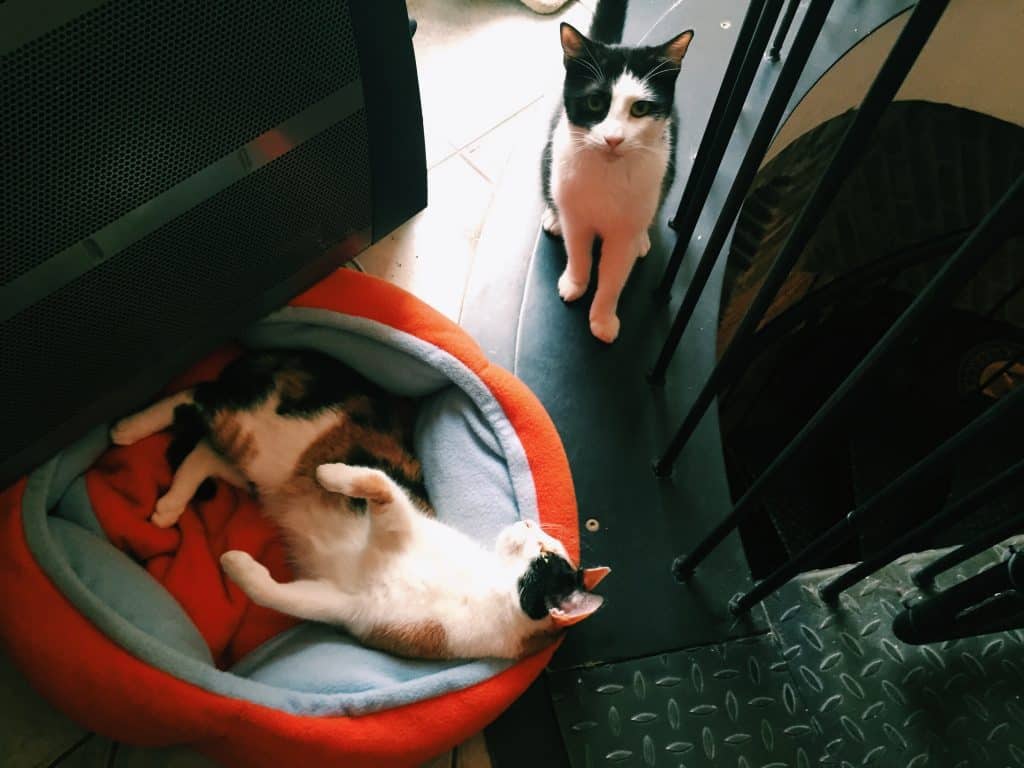 Sights to See in Karlin District
St Cyril and Methodius Church – This was the first place we stopped and really appreciated the seclusion and beauty of Karlin district! The church itself is beautiful (and host to a farmers market in the summer, I hear…), but I also loved the rows of pastel houses that surrounded it.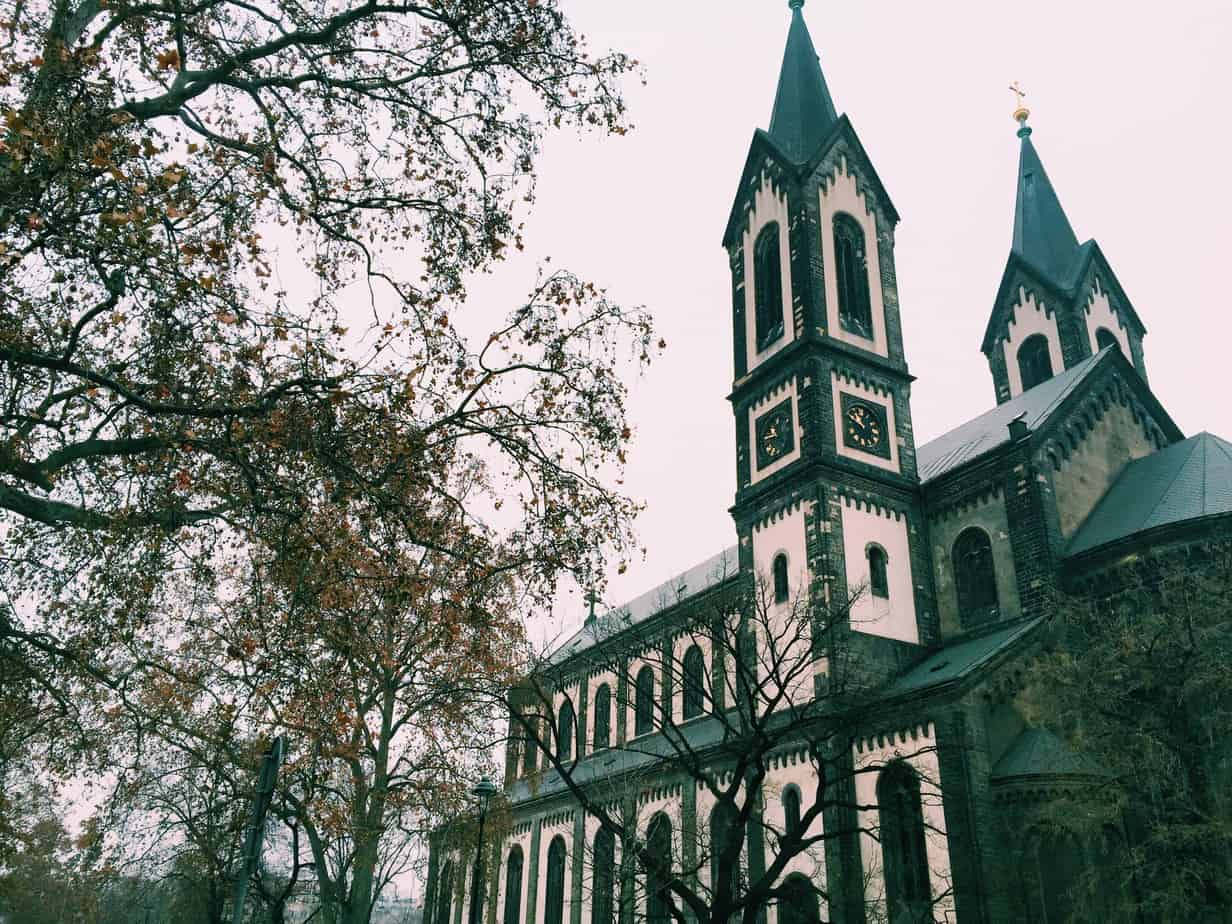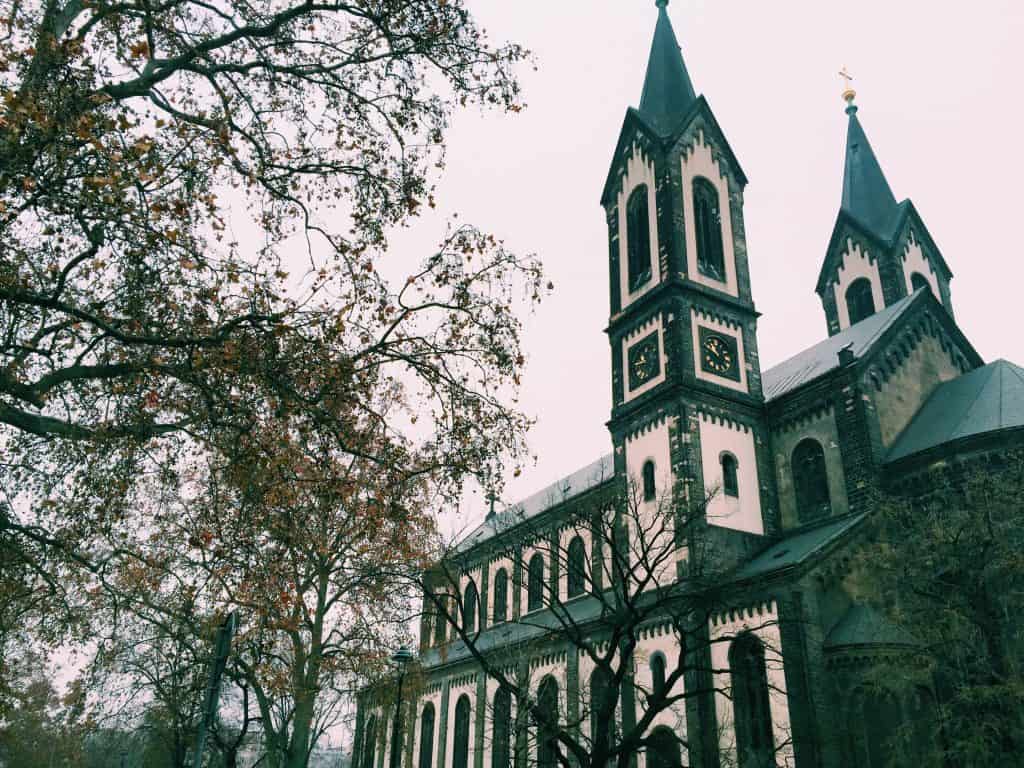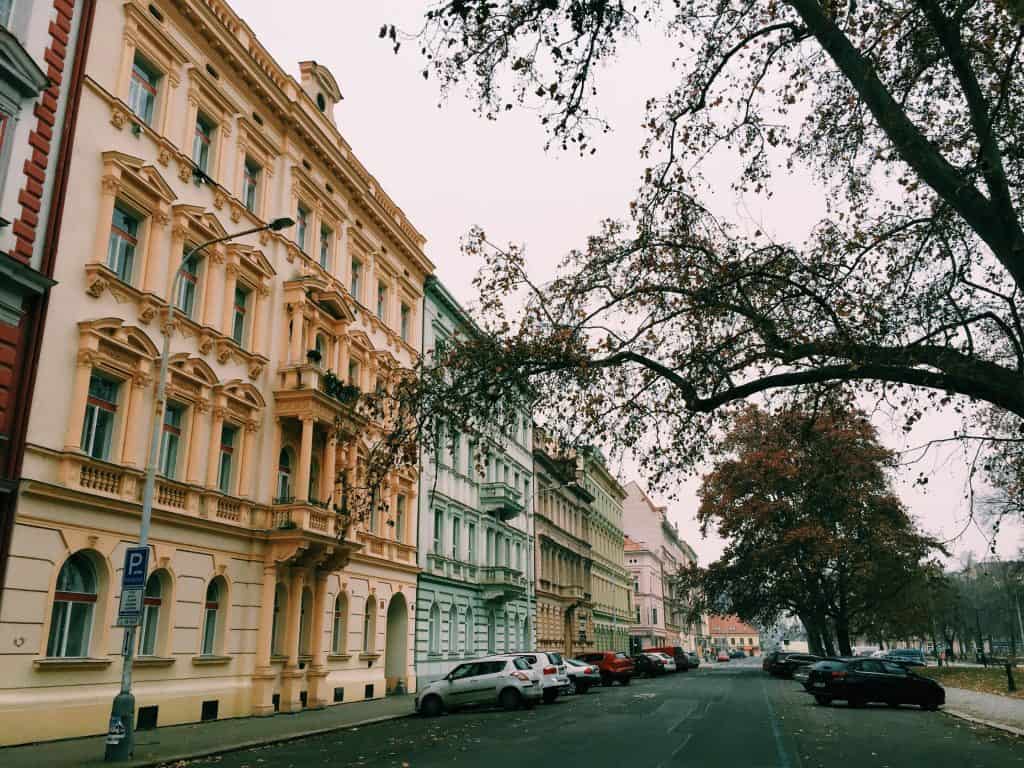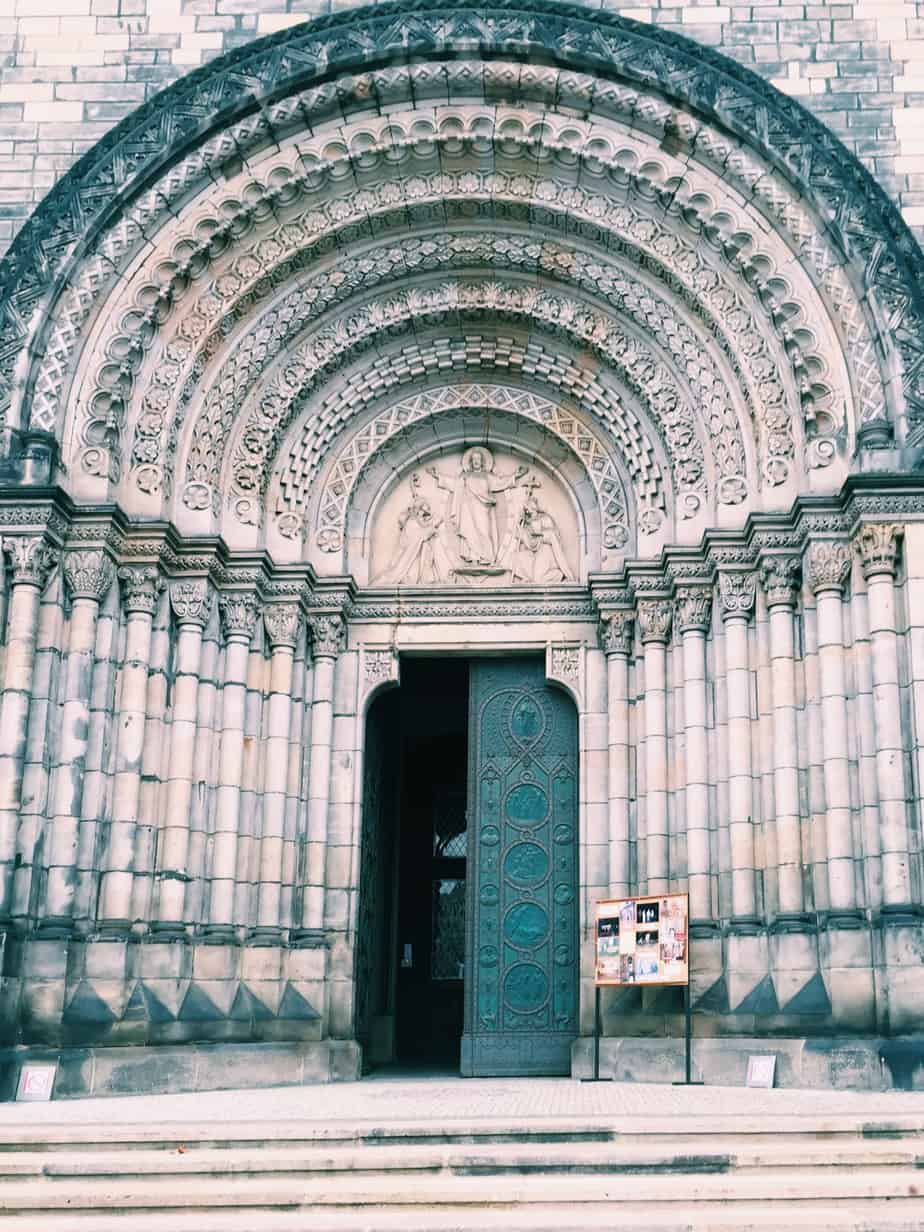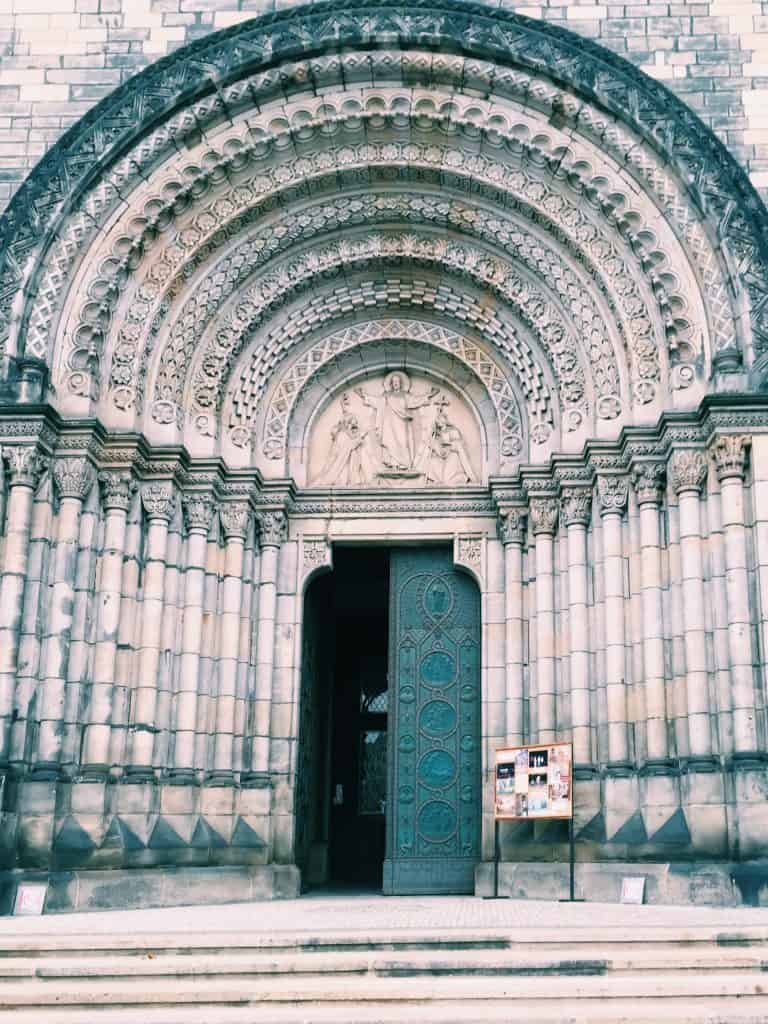 Lyckovo Namesti Square – This was probably my favorite sight in Prague… and guess what… it's a primary school! Let's just say my elementary school was defffff not as fancy as this place is! The architecture is absolutely gorgeous, and the courtyard was completely empty when we visited. A very different feel from sight seeing the architecture in Prague 1! I also loved that we could see the children's artwork hanging in the school windows…the juxtaposition of that with the grandiose architecture was hilarious and heartwarming.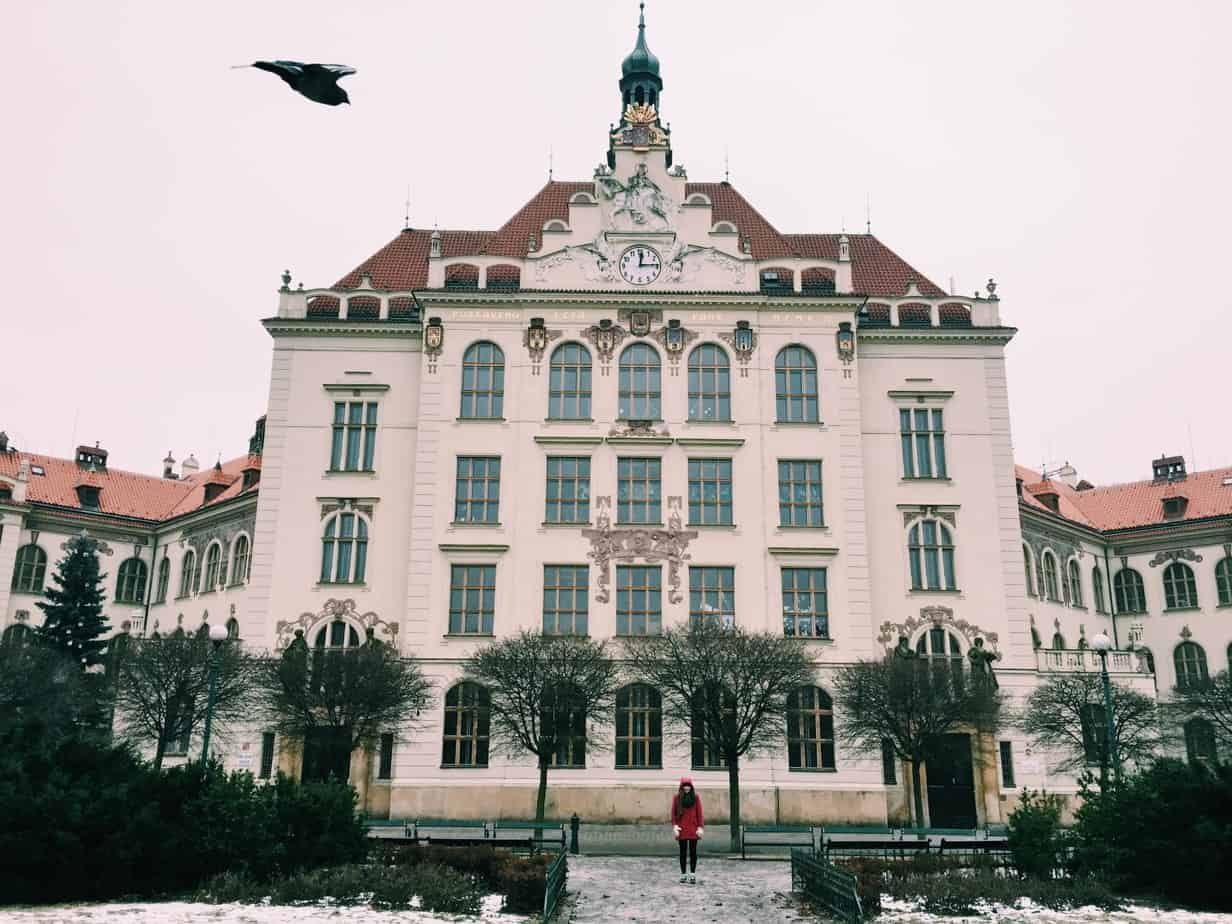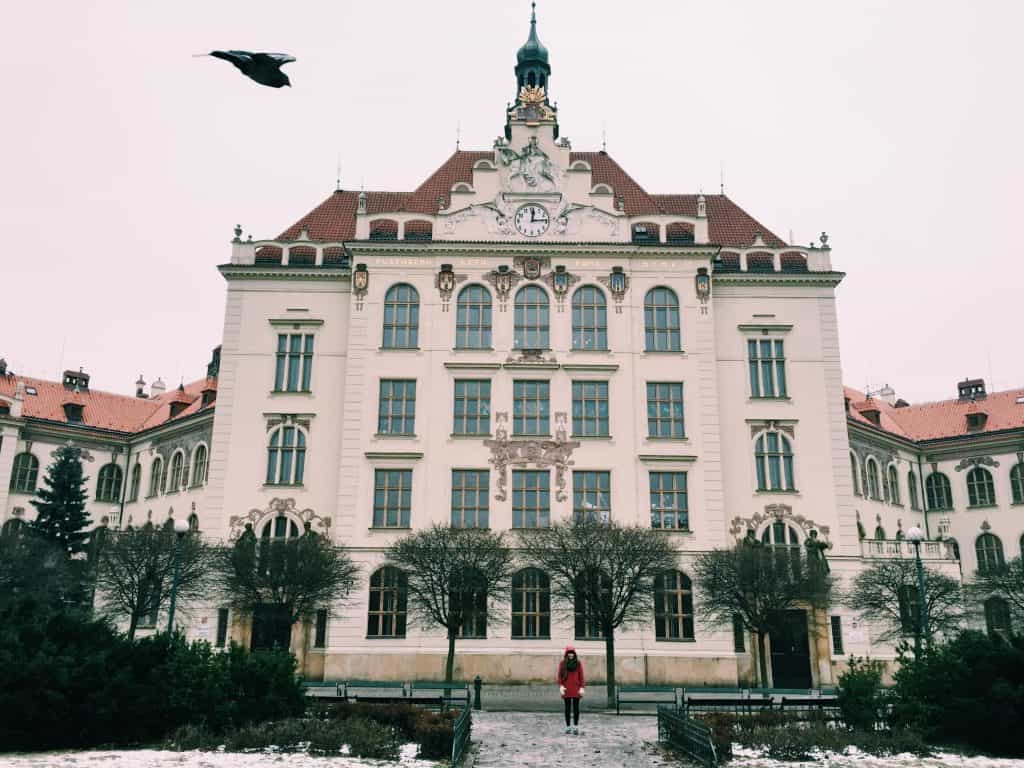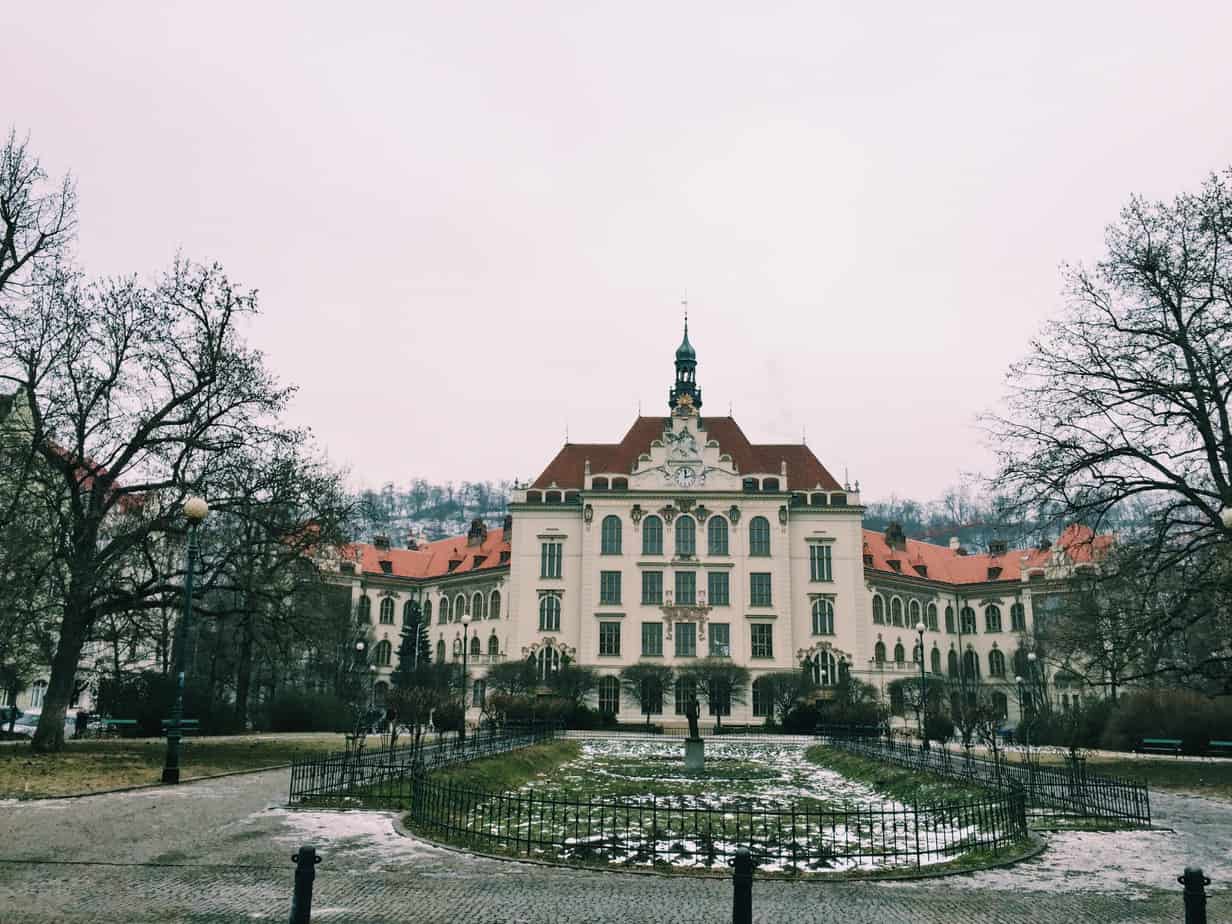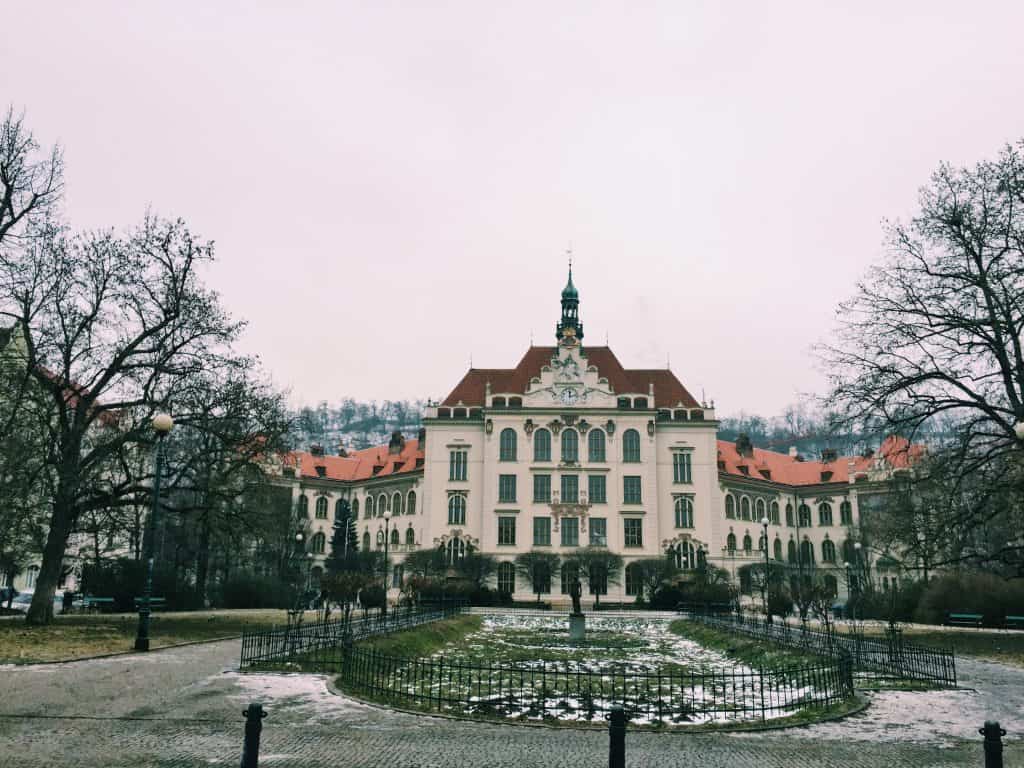 Just explore! Like I said, Karlin is such a great area of Prague to get lost in… everything was beautiful, even if I can't offer you a wikipedia link to its history, it's worth checking out!
Where to stay in Karlin District, Prague…
Should you book a hotel and stay in Karlin district? I would recommend it if you are a traveler who likes things off the beaten path 🙂 Some of the best looking hotels in Karlin district include:
Hotel Mucha: decorated with beautiful antique furniture and the paintings of Alphonse Mucha, located in the Karlin district
The Hilton: there are multiple Hiltons in Prague which all give the recognizable classic atmosphere. Enjoy the luxury at cheap Prague prices in the under the radar Karlin district
Hotel Florenc: A clean and beautiful hotel near the Karlin district's famous theater, yet is still budget-friendly
We only spent a morning exploring the quirky Karlin district. I wish we'd had a whole weekend to explore! There are many places we didn't get to, but I have to say I still wouldn't take back my aimless wandering if I could…
This post is now available as an app! Download it on GPS My City so you can take it as a walking tour with you. 
Sarah xx
Pin it for later…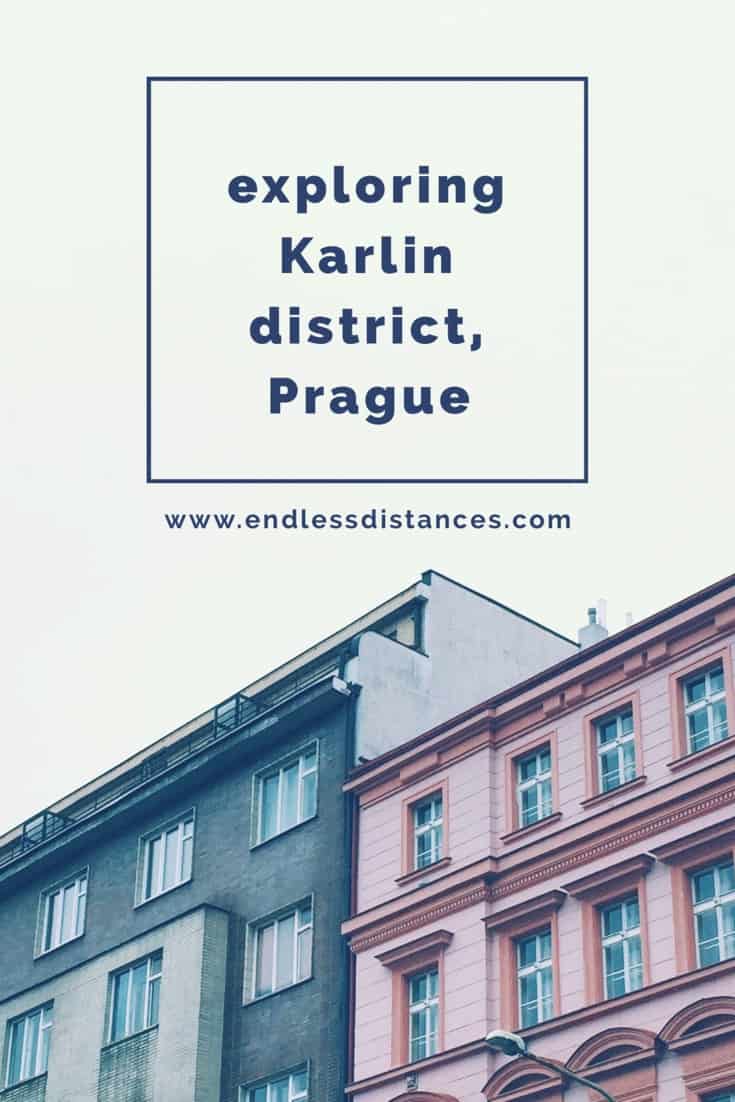 Discover Karlin for yourself…