Cherry Tree Inn Traverse City MI: Review
You all know by now that one of my favorite places to travel in Michigan is Traverse City, a small city located on Lake Michigan. I've spent years coming to Traverse City in the summer for swimming, boating, paddle boarding, farmer's markets, and quintessential Michigan summer experiences. Turns out Traverse City is equally wonderful in the winter, though… it's the perfect cozy destination and Cherry Tree Inn was the ideal place to escape the cold.
Dan and I recently spent a few days shopping the small boutiques (for future reference, a pre-holidays shopping getaway in Traverse City is a must). We were lucky enough to be hosted at Cherry Tree Inn by Traverse City Tourism during our stay, but I actually have stayed here before on family vacations! Here are a few of our thoughts on this lake-side hotel.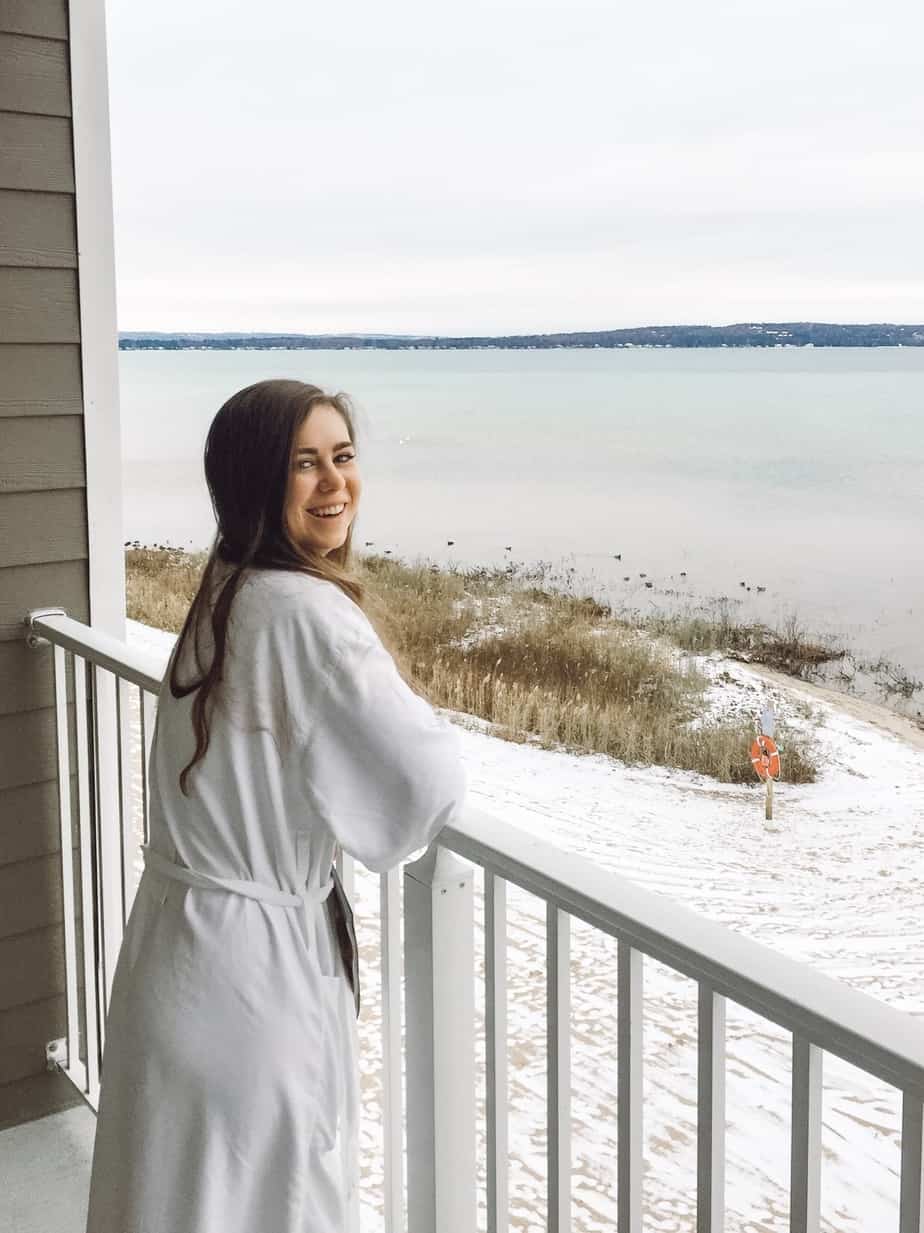 Cherry Tree Inn Traverse City MI: The Property
One of the best things about Traverse City is its proximity to the lake (for non-Michiganders, the Great Lakes are comparable to the ocean in that you cannot see the other side, they produce their own waves, etc… even better there is no salt or sharks!). Cherry Tree Inn is one of a selection of hotels with waterfront property, hosting their own beach. I thought a beach might be a bit irrelevant in the winter, but it was actually so nice to be by the water. We could look out our hotel room, or walk onto the balcony, and be met by the beautiful Lake Michigan, a view of Leelanau Peninsula in the distance, and birds migrating overhead.
Even better, Cherry Tree Inn has its own outdoor hot tub (as well as indoor hot tub and pool). Of course the Brit was hesitant to run outside in 20F (-6C) weather in a swimsuit… however I convinced him this was a cultural tradition of us Michiganders, and off we went hopping through the snow in our bare feet! We had the hot tub entirely to ourselves (surprise surprise, haha!), and the view out to the lake was just stunning.
Cherry Tree Inn Traverse City MI: The Room
I was so impressed with our room at Cherry Tree Inn. The room was complete with a beautiful bathroom, in-room jacuzzi (!), full kitchen, lounge area with TV, and lake-side balcony. Oh and the bed, too, obviously 🙂
What really impressed me were the little things, though. For example you could grab board games and movies from the lobby. We loved Cherry Tree Inn so much that two nights in a row we grabbed take out dinner so we could return to our room and play games (Life one night – my childhood favorite – and Yahtzee the other – Dan's favorite). 
The lobby itself was just the essence of Northern Michigan comfort. It was complete with a brick fireplace, complimentary coffee, and all decked out for Christmas. The staff were so incredibly friendly, as well.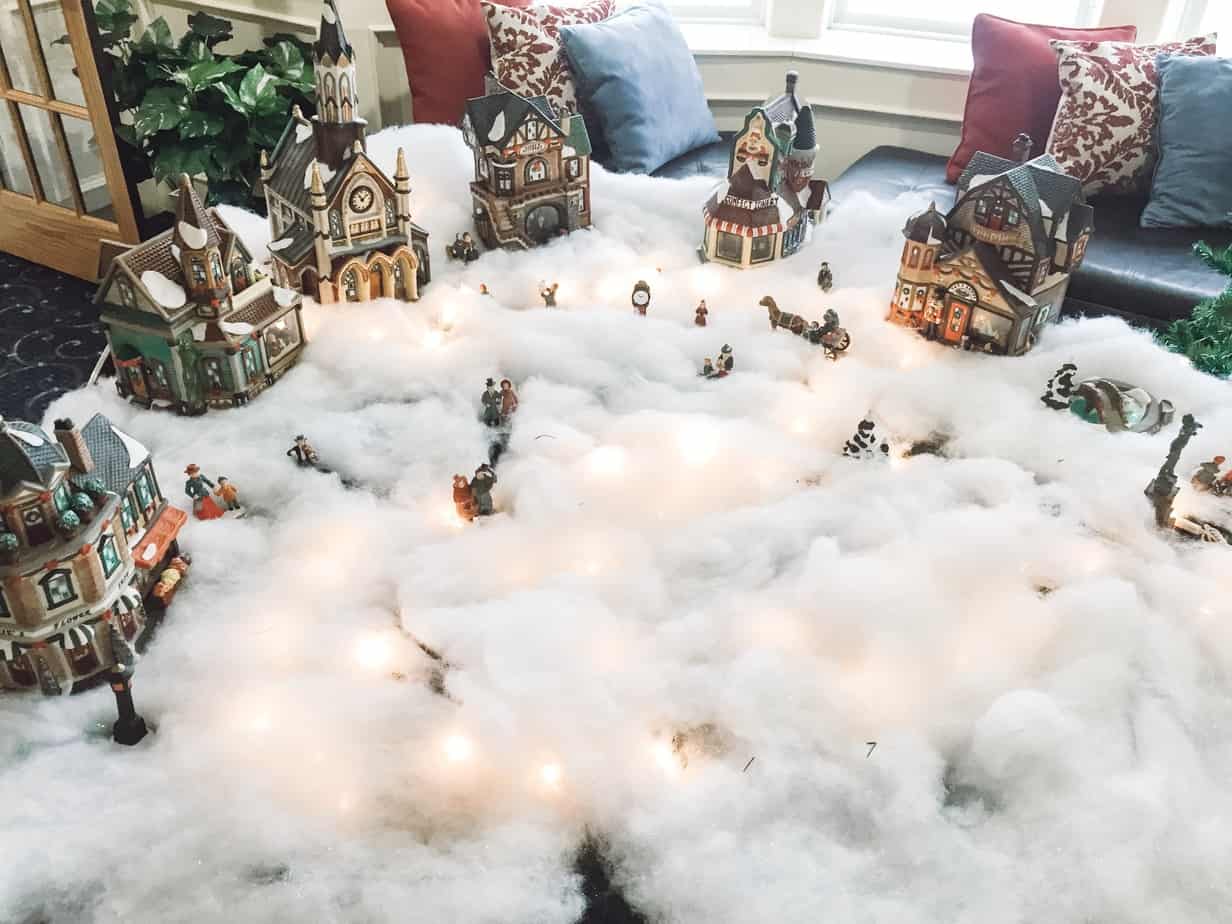 Cherry Tree Inn Traverse City MI: The Food
You know me, and I've got to mention the food, particularly for my fellow celiac and gluten free travelers! Every stay at Cherry Tree Inn comes with a complimentary breakfast, which Dan loved. Being gluten free, the options are always limited at these buffet-style breakfasts. I was impressed that the people at Cherry Tree Inn had a posting on the wall about what options were safely GF. This included natural GF items like the eggs, yogurt, fruit, bacon, and sausage (yay for GF sausage!). There was also GF rice cereal in boxes, and alternative milks like almond milk. 
Although I did find the gluten free options somewhat limited, a definite pro for gluten free travelers is that there is a 100% gluten free bakery just down the road from Cherry Tree Inn! After Dan gobbled down his buffet breakfast, we stopped at the bakery for me to grab something sweet on our way into town. 
The room comes with its own refrigerator, stovetop, sink, and plates/cutlery, which is a big pro for gluten free travelers, too. 
Our final thoughts on Cherry Tree Inn 
So would we stay at Cherry Tree Inn Traverse City MI again? Definitely yes. Like I mentioned, this was actually my second time staying at Cherry Tree Inn, but my first time in the winter. This hotel is perfectly designed for all seasons. If you're looking for a cozy getaway, I can definitely recommend it.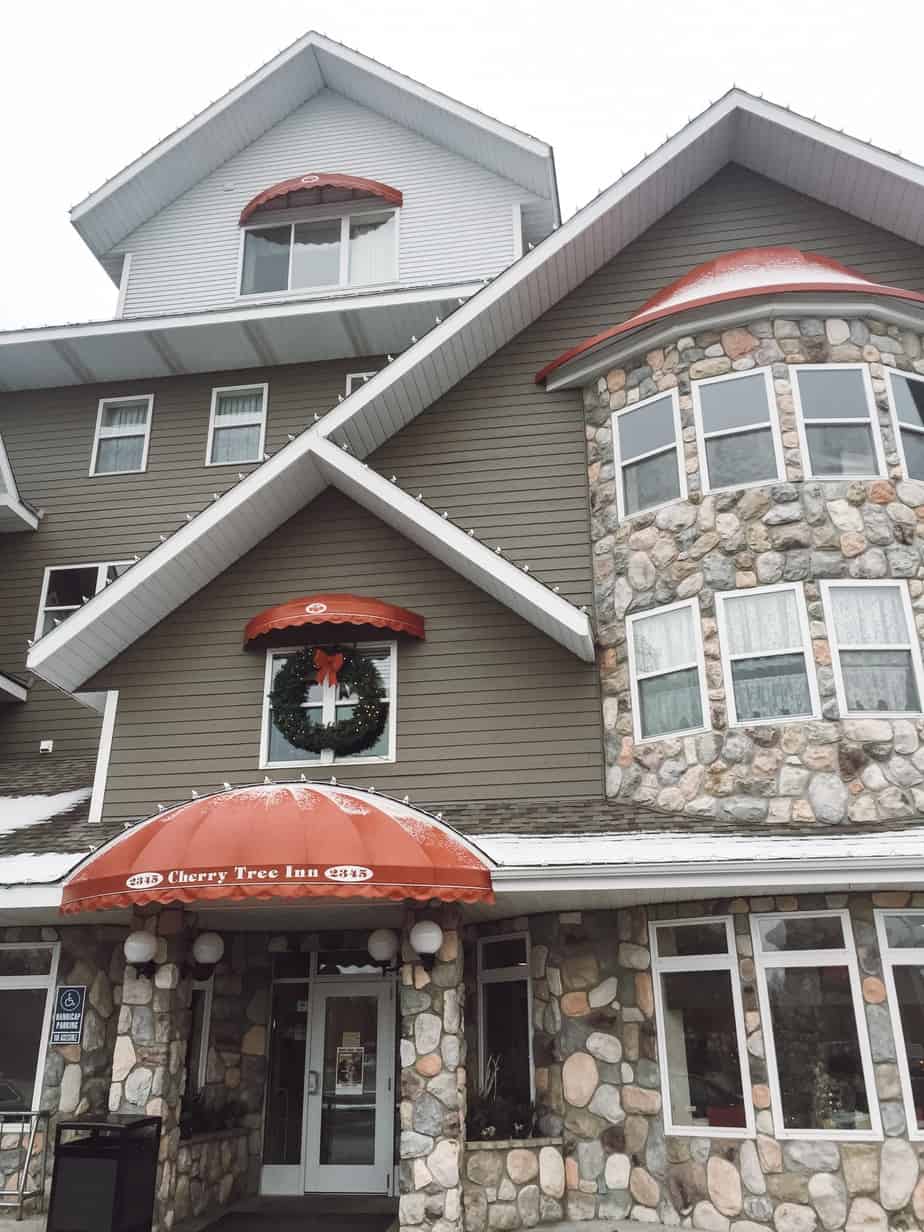 The Details
What? Cherry Tree Inn & Suites
Where? Traverse City, Michigan
Cost? Prices vary based on room and season. Book directly or check out deals on TripAdvisor or Hotels Combined
Book your stay at Cherry Tree Inn Traverse City MI…
Have you ever visited Traverse City, MI? Would you visit in the winter?
Sarah xx
Pin it for later…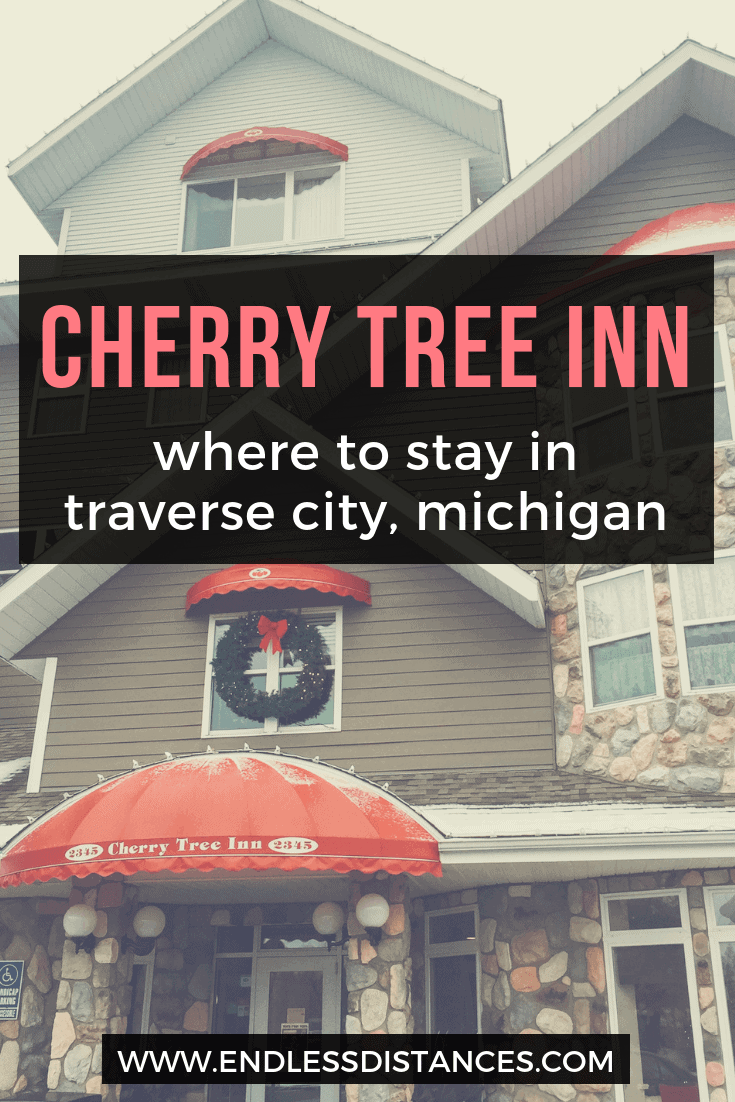 *Our stay at Cherry Tree Inn Traverse City MI was sponsored by Traverse City Tourism. All opinions are my own.