I wrote a teensy bit about my time in Liverpool here, but got a bit carried away with post-Brexit emotion etc. So here is my bit on how I spent a lovely and relaxing two days in this quirky city…
Liverpool Cathedral and St James' Garden
My mom and I stayed with old friends who live close to the Liverpool cathedral. No visit to a British city is complete without stopping by the cathedral. The Liverpool cathedral is massive, and home to the world's heaviest church bells, as we were informed by our hosts who are bell-ringing aficionados.  You can explore inside for free, or enjoy the garden surrounding it.



Ness Botanical Garden
One of the few things we did that was a bit outside the central city limits was the Liverpool University botanical garden – Ness Gardens.  My mom is a huge garden lover, so we enjoyed strolling the massive grounds and even stopped for lunch in the cafe.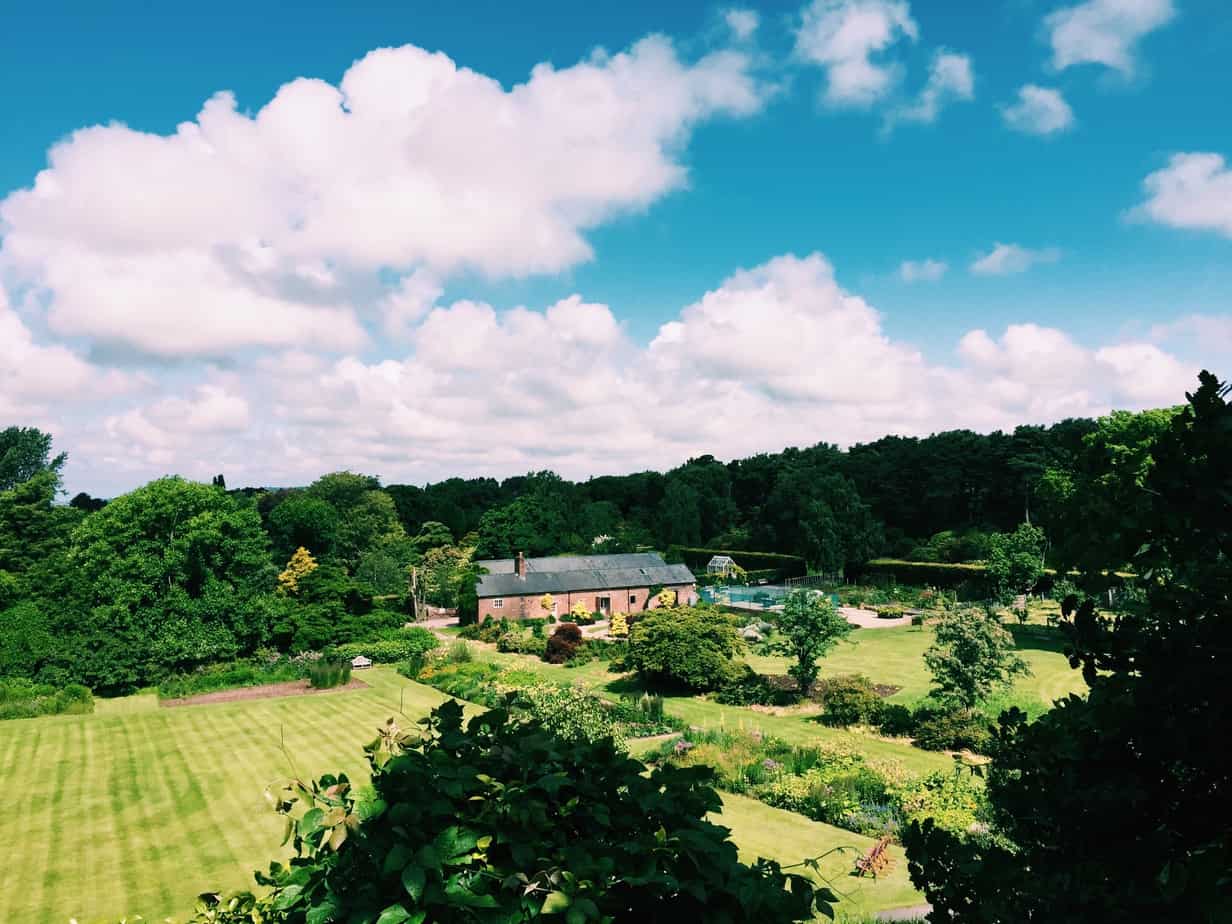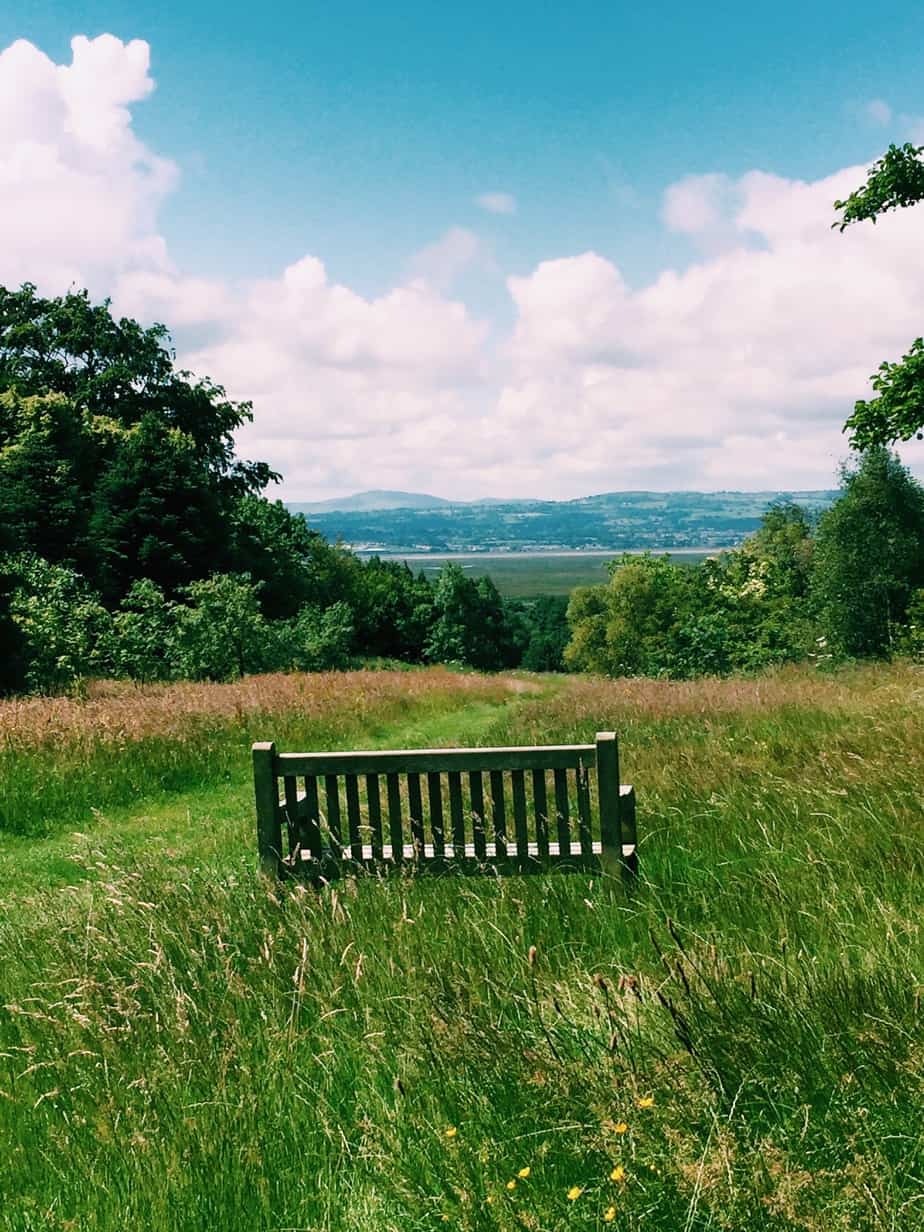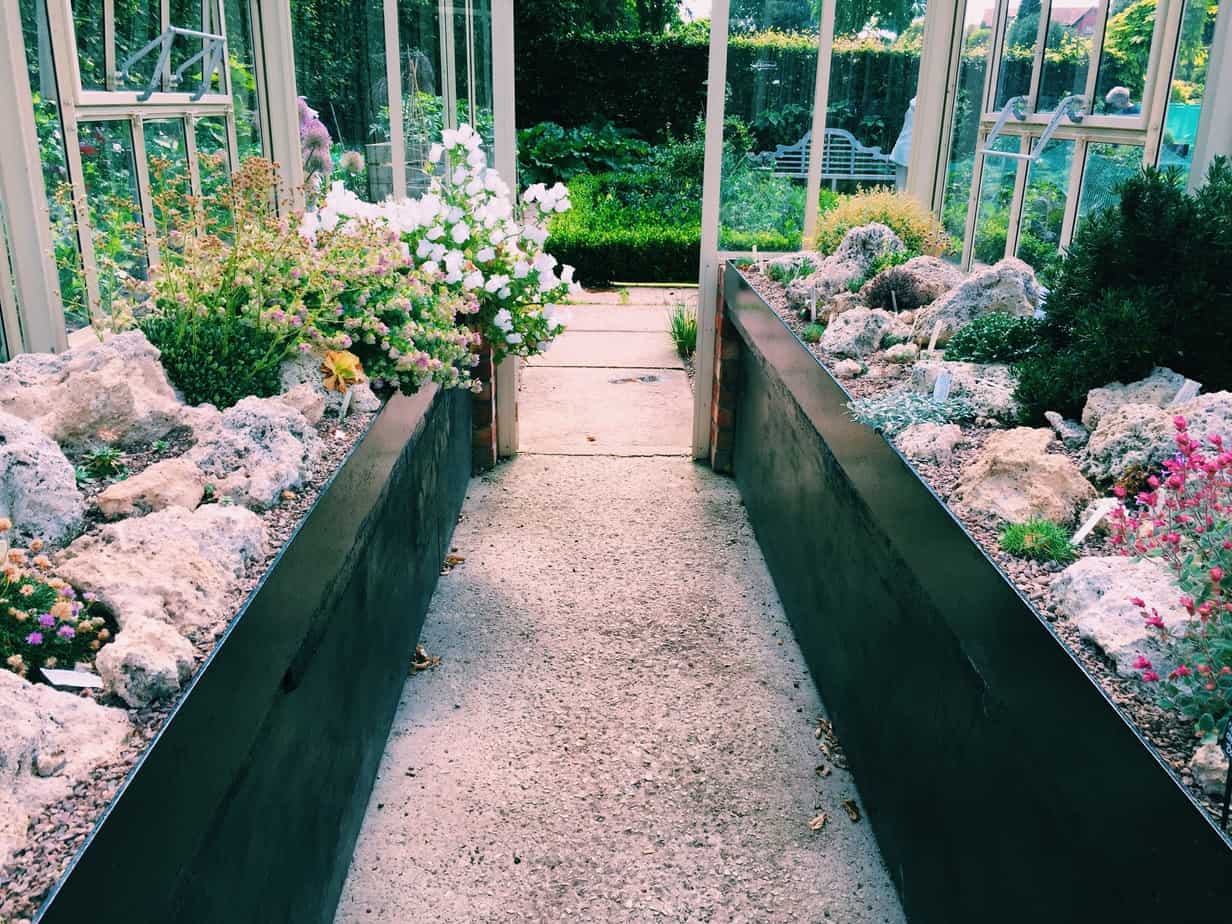 Antony Gormley Exhibit and Beach
On the opposite side of Liverpool is the beach. The city is mostly surrounded by the Mersey river, but a little bit further on it borders on the sea. There is a great permanent exhibit here by Antony Gormley, called "Another Place." Basically, Gormley made body-cast sculptures, all identical, of his own body. They are positioned along the tide line, staring out to sea. We visited at high tide and most sculptures were underwater, but a few were visible, and there were heads bobbing in the ocean…
Albert Dock 
Albert Dock is the most quintessential sight in Liverpool. Down in the city center along the river Mersy, the Docks form a rectangular complex with shops, restaurants, museums, and many events. It's a great place to stroll and see the center of Liverpool.
Beatles
Obviously the Beatles are from Liverpool, so if you're a big fan there are countless things to do related to the Beatles. There is a museum dedicated to the Beatles in Albert Dock, but our host recommended spending a whole day there. We opted to just enjoy the statues, music, and various Beatles paraphernalia scattered throughout the city. It's almost like a scavenger hunt! You also have to check out the giant jellybean portrait of the Beatles down in Albert Docks.

Tate Museum
I love the Tate Museum in London, so we were happy to find it in Liverpool's Albert Docks as well! The Tate is a free modern art museum, which for us was a perfect respite from a rain spell. We spent a happy hour exploring each floor of the museum.

International Slavery Museum and Titanic Museum
Also close to Albert Docks is the International Slavery Museum and the Titanic Museum, in the same building, and both free! We explored the International Slavery Museum which was so interesting but massive, so I really wished we had more time there. Would definitely go back!

Liverpool One
Liverpool One is the main shopping area of Liverpool. It's close to Albert Dock and a pedestrian pathway, perfect for an afternoon's exploring. We spent our time perusing the Cornish pottery in John Lewis.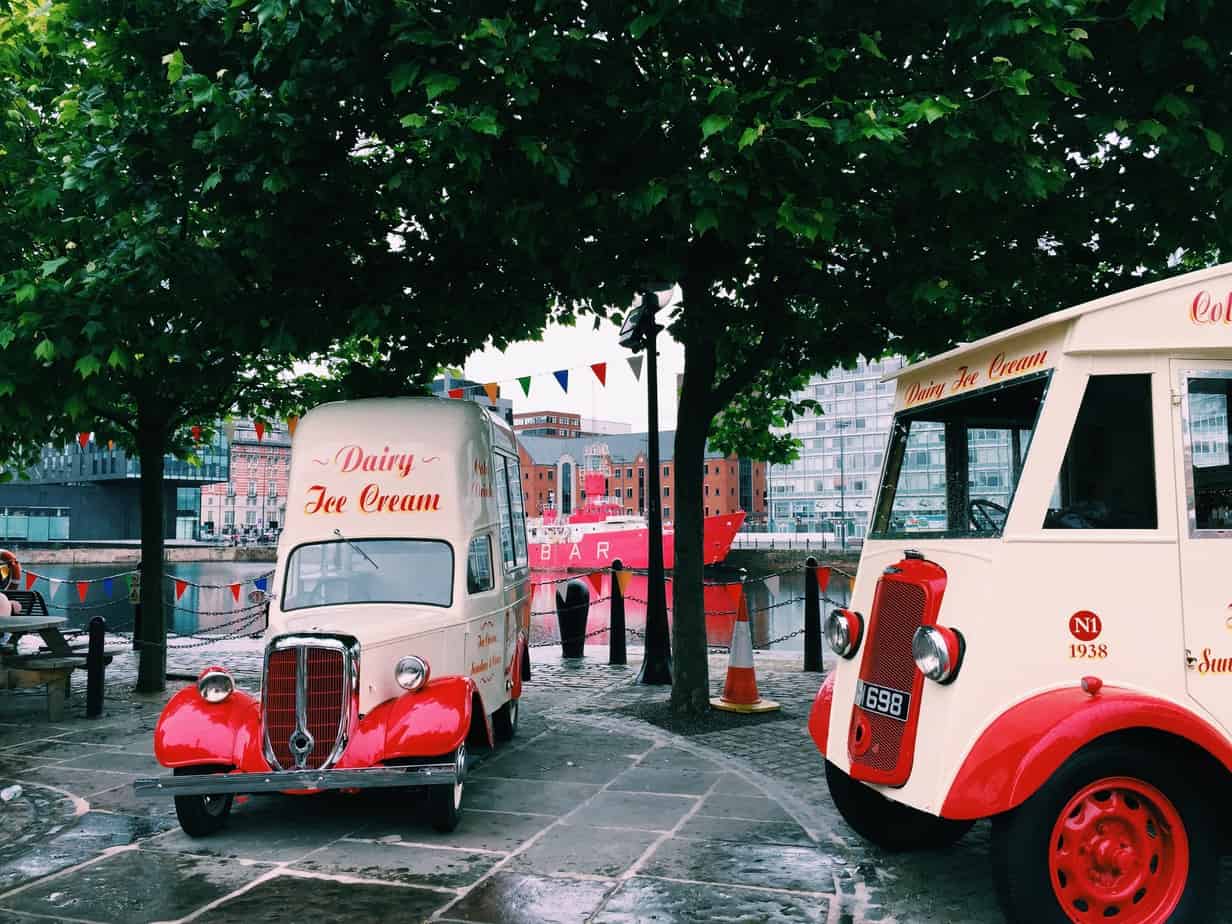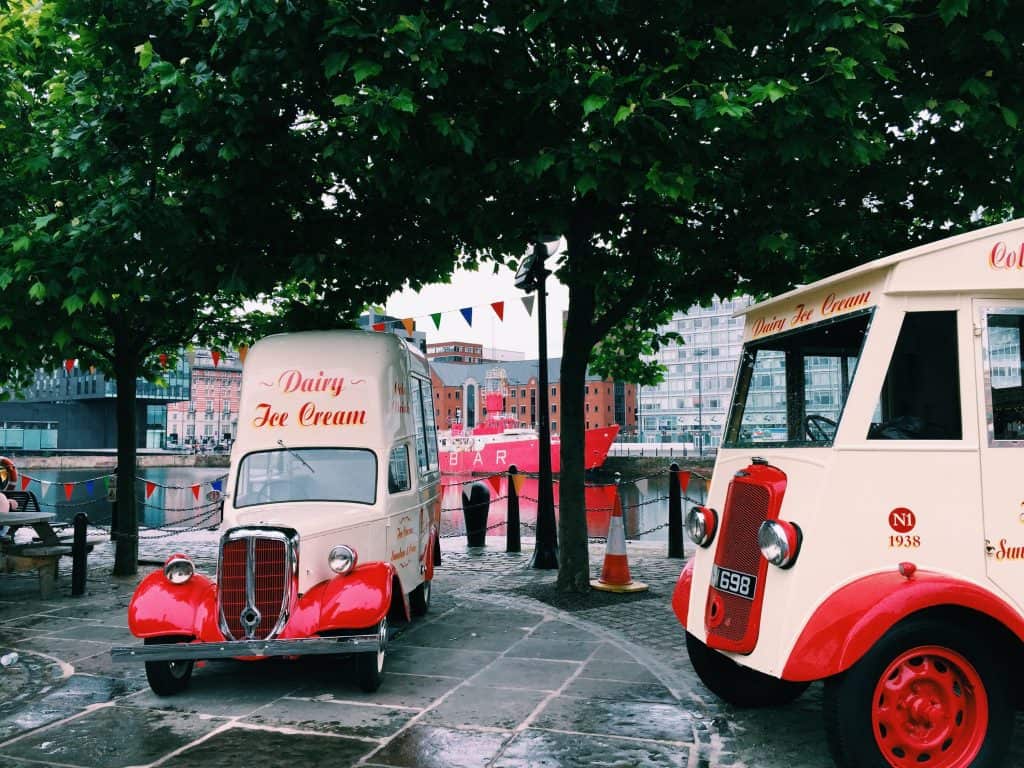 Liver Building
The Liver Building is a famous Liverpool landmark. It was recently reconstructed, and from many places in the city you can see its characteristic figure with the two giant birds on top, overlooking their city. The legend is that if the mythic "Liver birds" fly away, then Liverpool will stop existing.

Chinatown
Liverpool also hosts its own Chinatown…and it's the first Chinatown ever established in Europe! It's an interesting place to explore if you're in the mood for Chinese food…all the street signs in this area are translated into Chinese!

Duke Street
Duke Street is the main street that connects the city center/Albert Dock area with the Liverpool Cathedral. There are lots of brunch places along it, but we enjoyed just looking at all the colorful and opinionated posters.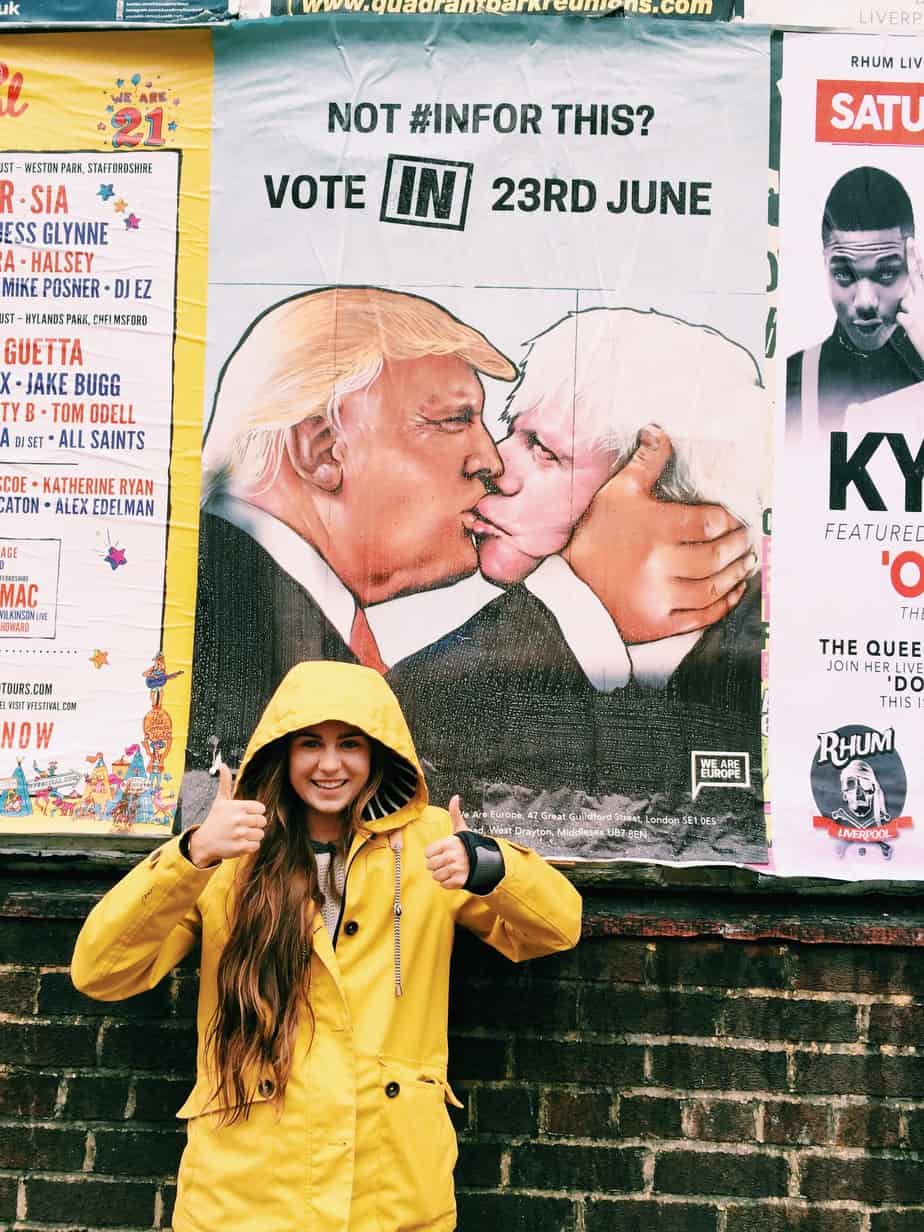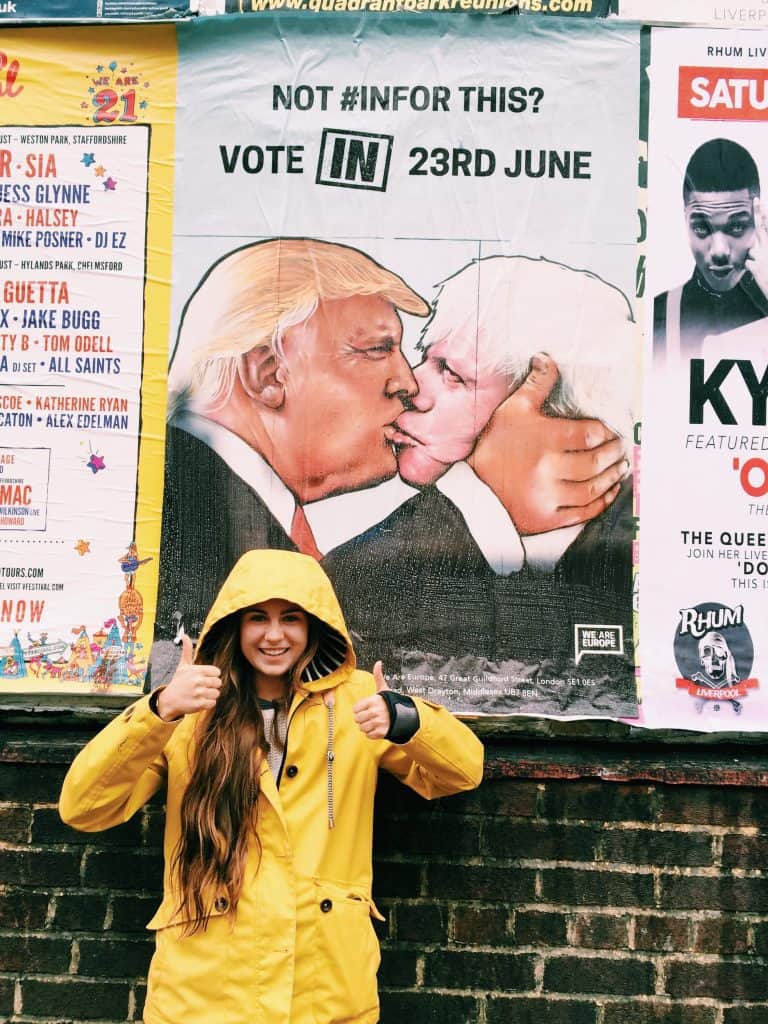 We had such a nice relaxing weekend in Liverpool…looking back I'm surprised we did so much, as we also spent a fair bit of time just chatting with old friends, eating (a lot), and playing a few intense rounds of bananagrams. I really enjoyed seeing a bit north of London as well, and expanding my understanding of this wonderful country!
Stay tuned for more posts on my time exploring England with my parents.
Sarah xx
**This post is now available as an app! Download it through GPS My City here for free, with the option to upgrade it with GPS**
Pin it for later…