Travel Impressions | Kathmandu is…
While I have so much still to say about the Himalayas and the trek to Everest Base Camp, I also want to give a nod to Kathmandu, Nepal. The brown city I flew into, the plane circling above Kathmandu's thick layer of smog for an extra hour, idling until we could land. My first Asian city. And what a contrast it presents when you compare Kathmandu's hectic streets to the rocky paths of the mountains. I only spent a couple days in Kathmandu, and as I was part of a tour group, we got shuttled around to the important sights. It's maybe the first city I've visited where I'm glad I had this more canned experience. I'm not sure how I would have navigated its streets otherwise.
In lieu of any definitive guide on Kathmandu, here are my travel impressions. As usual, these were jotted down in transit, from my hotel bed in Kathmandu, from the airport, from the frenetic streets. Enjoy!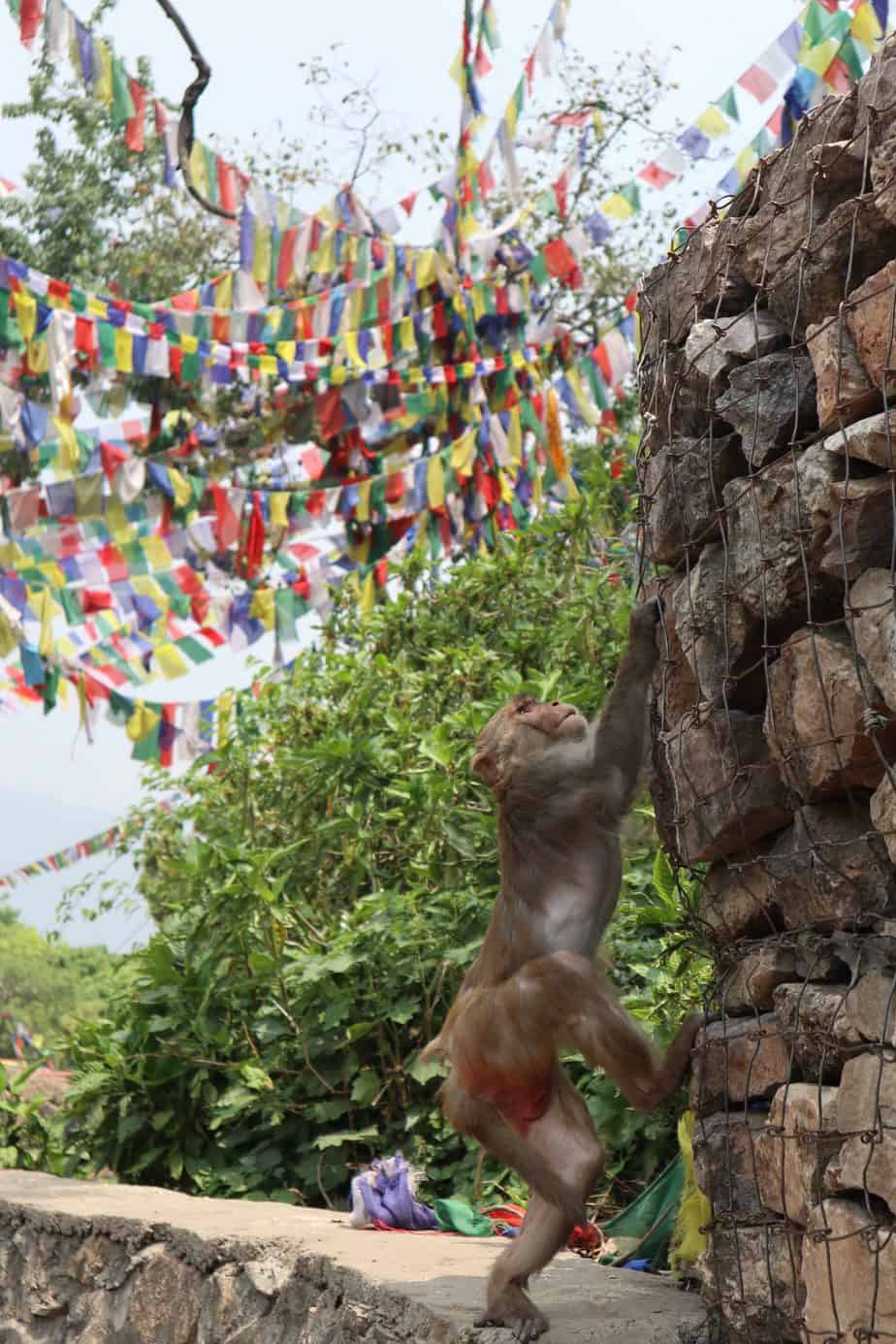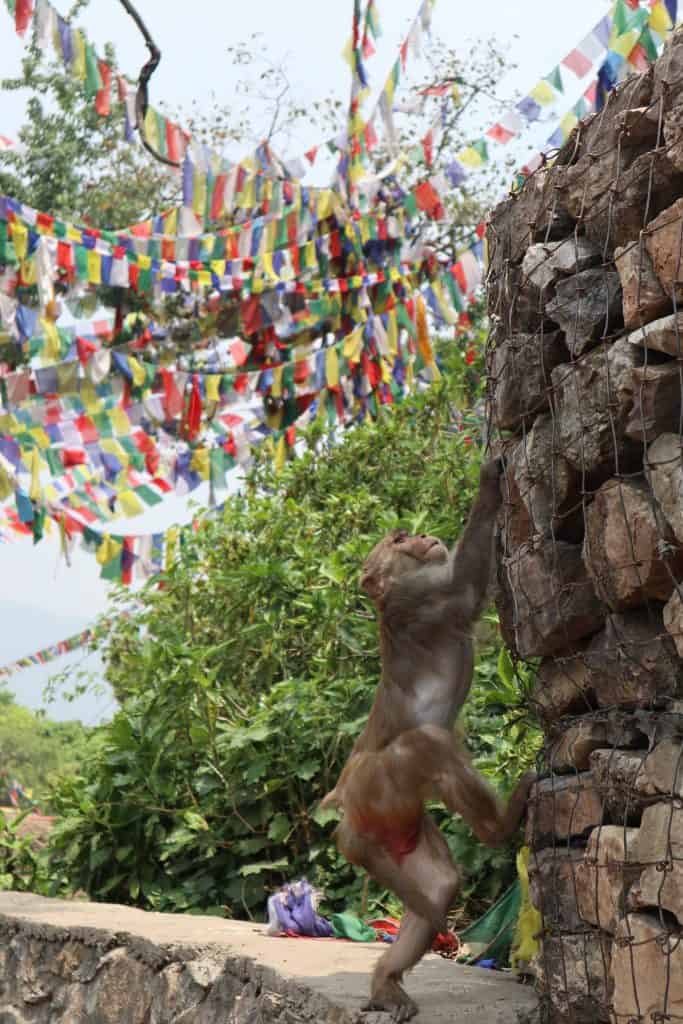 Kathmandu is…
The stink of post-travel packed bodies in a three hour visa line.
A circlet of orange marigolds draped around my neck on arrival.
At dinner, the brass cutlery painted in peeling gold.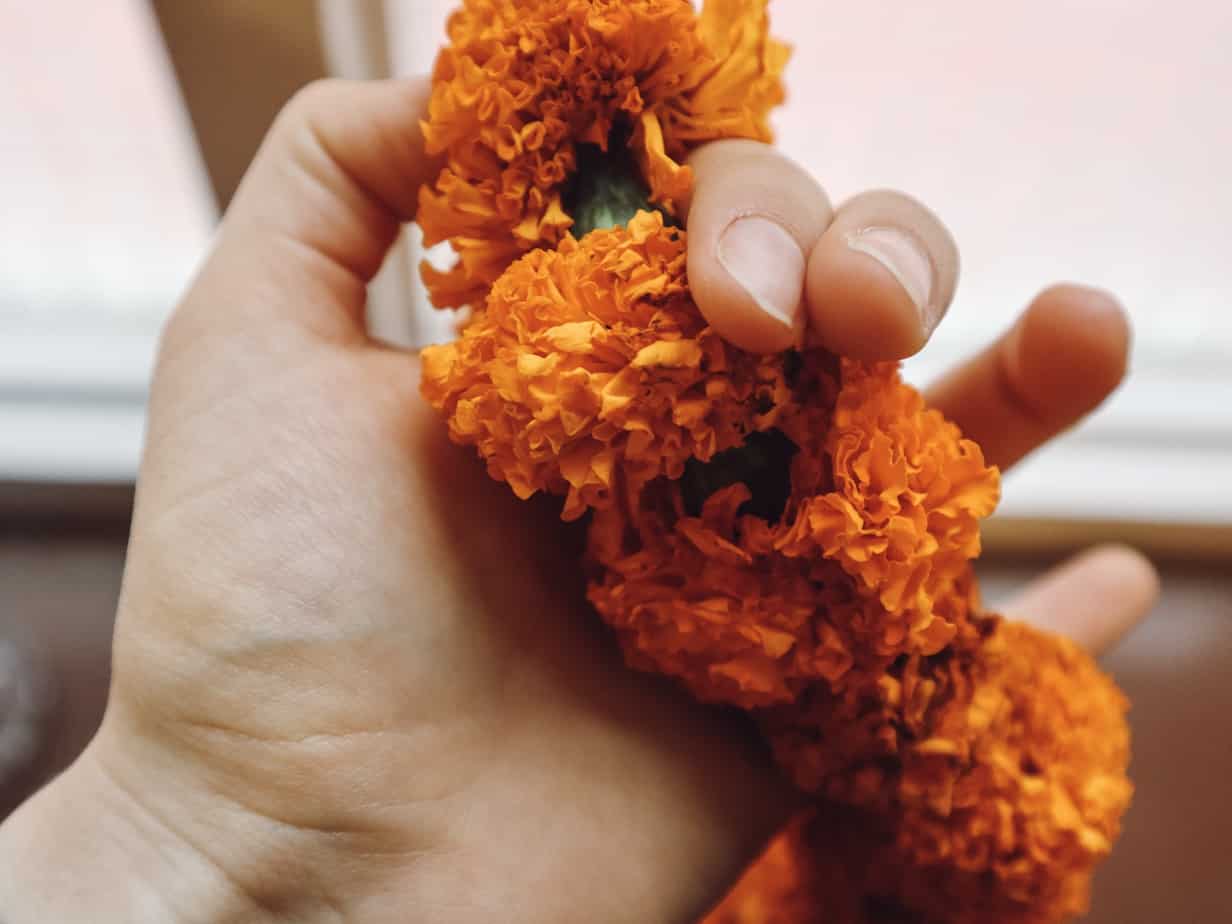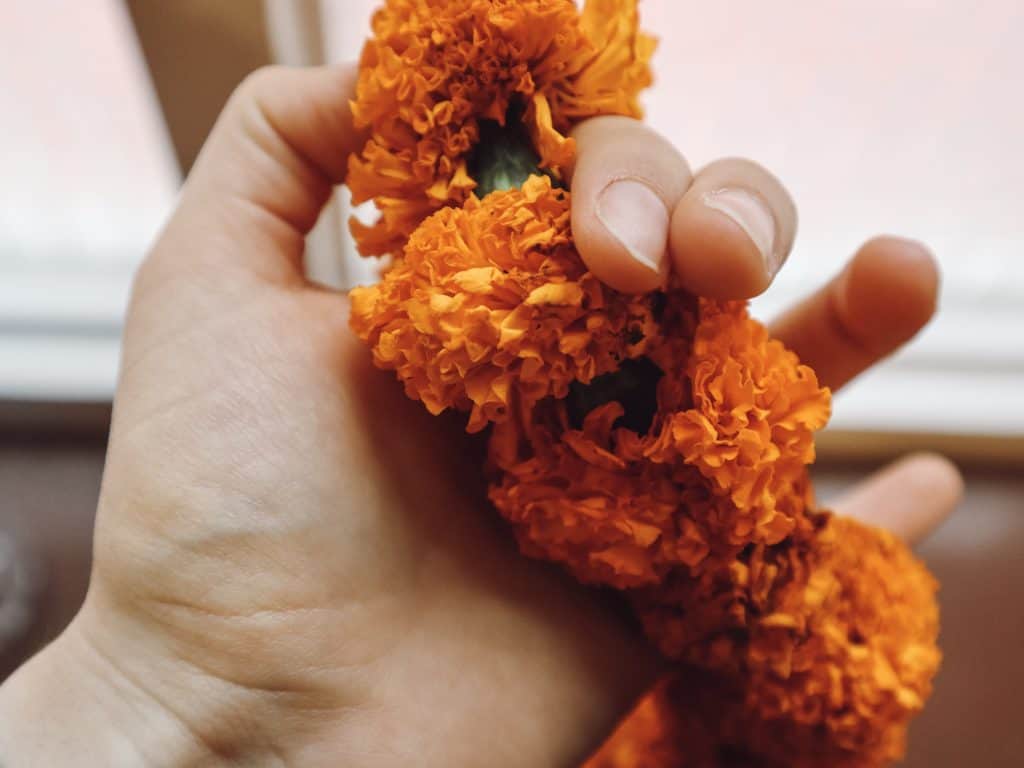 Air that's heavy with dust, smoke, sewer stench, wafting floral, and waiting lightning.
Macaque monkeys that peer from cracked cement fences, one tight ropes the black wires slung over the road – he slips, one foot dangles above the racket of motorbike and car traffic, corrects himself, climbs on.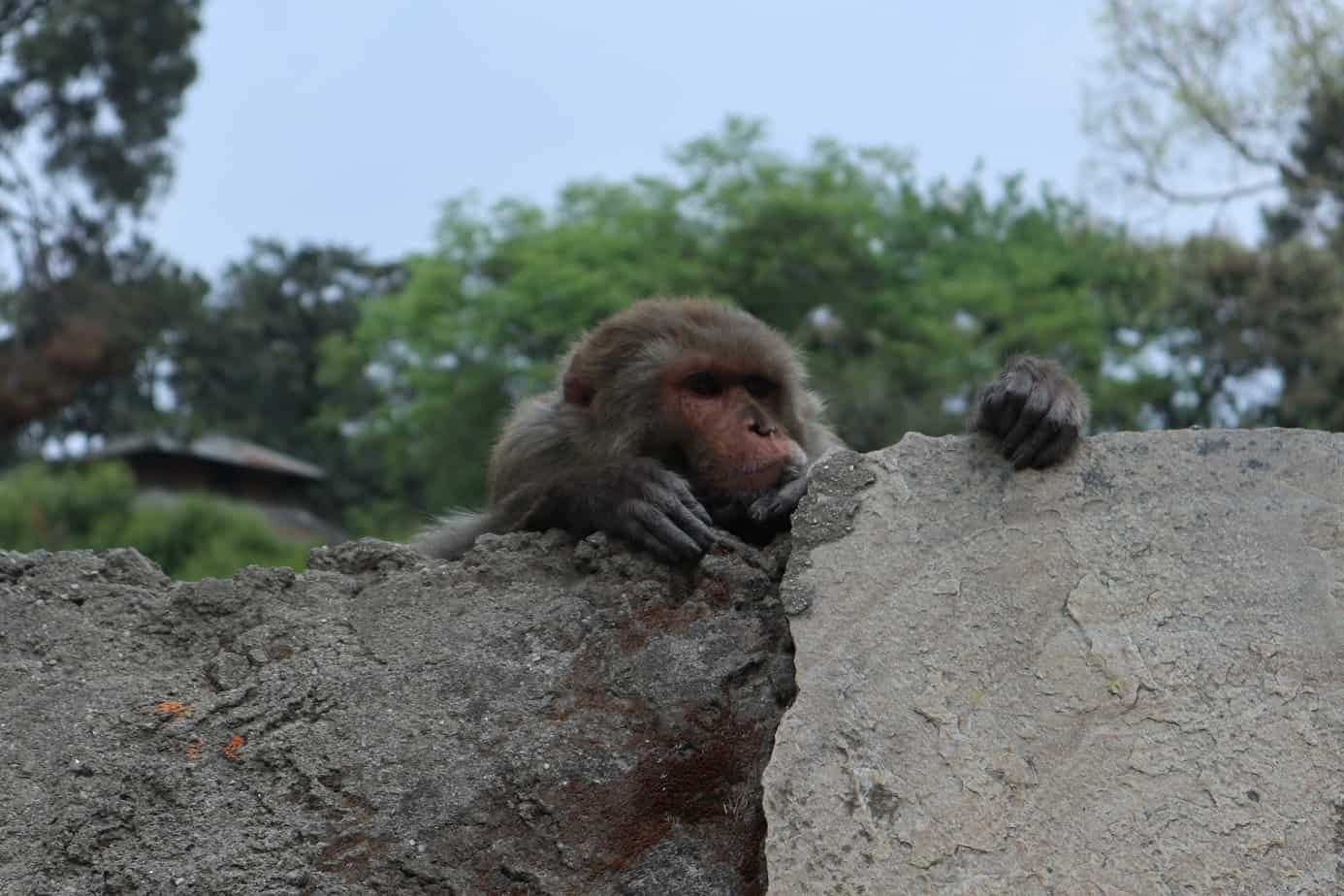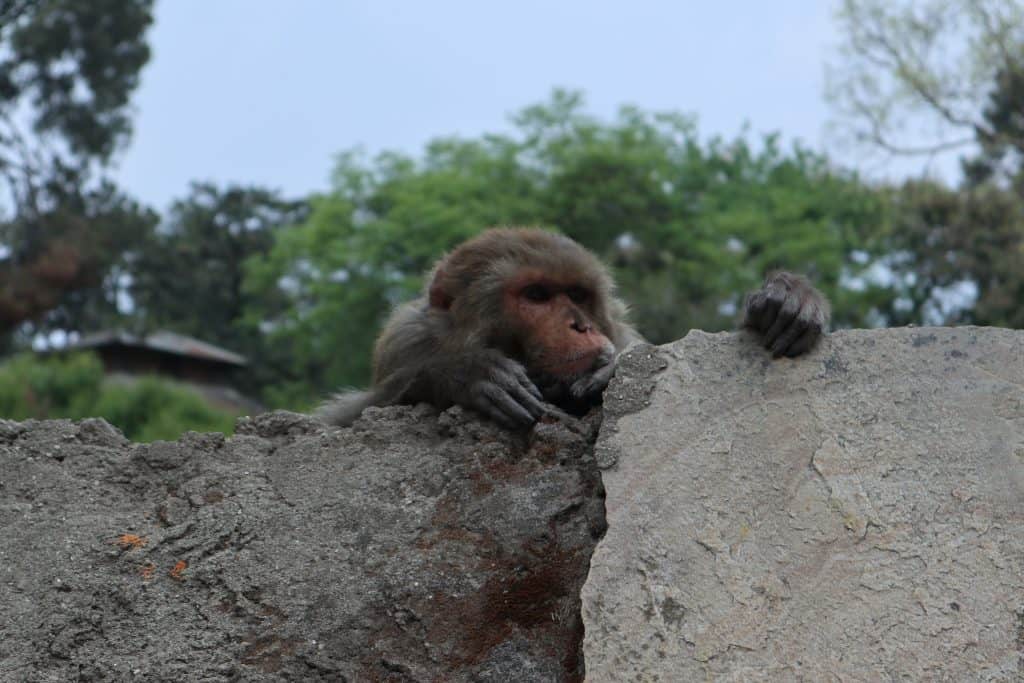 Whir of a motorcycle that whips by me, my loose pants blow in the gust.
In the mornings, bitter and filmy coffee, absolutely necessary.
At night, the rumble of bass, karaoke that spills in the open window. It's New Years here but I sleep deeply.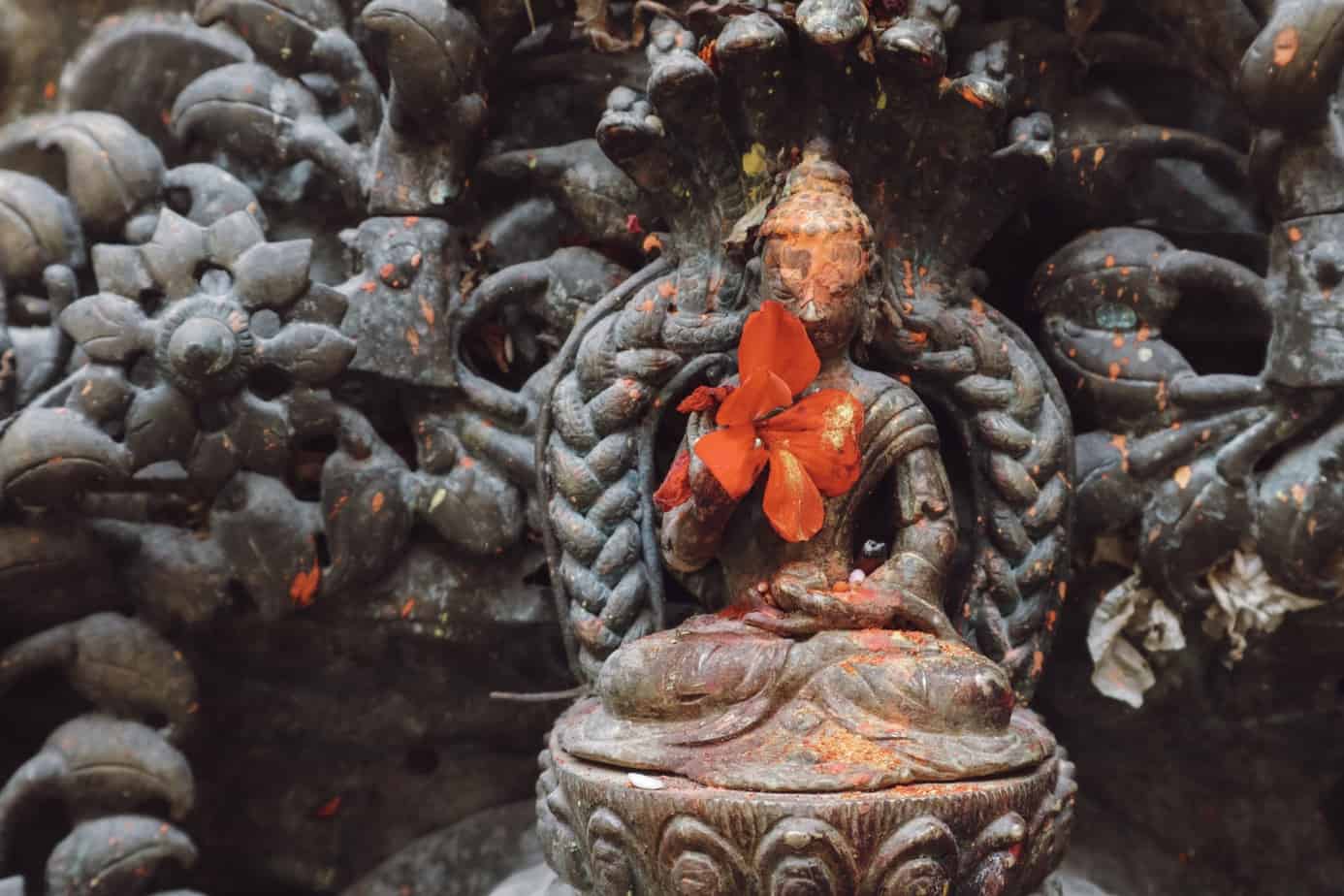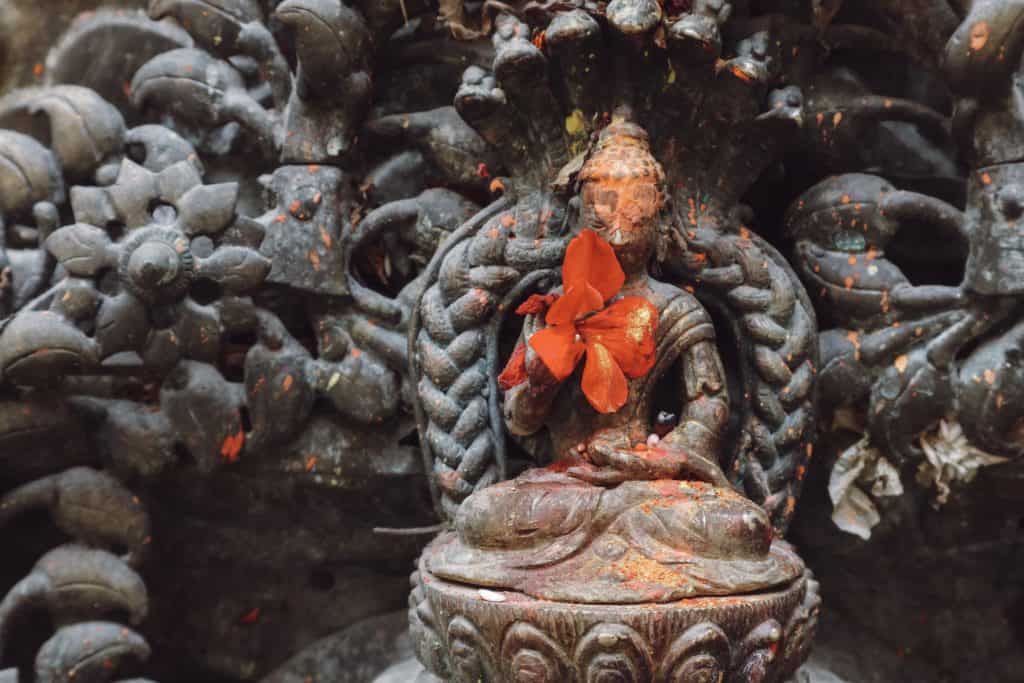 In the temples, the tossing of rice grains, broken flowers left on Buddhas' heads, squat candles that burn black smoke. I walk by and feel their small but strong heat.
In another stupa, a four year old girl. The living goddess of Nepal. I bow, unsure of myself. She paints her tiny fingers red, one by one, then touches my forehead. Her eyes are empty, but knowing. I leave feeling different, noticing the ratty curtains, the plastic bags left in corners, her little brother who gropes past the growing line of tourists.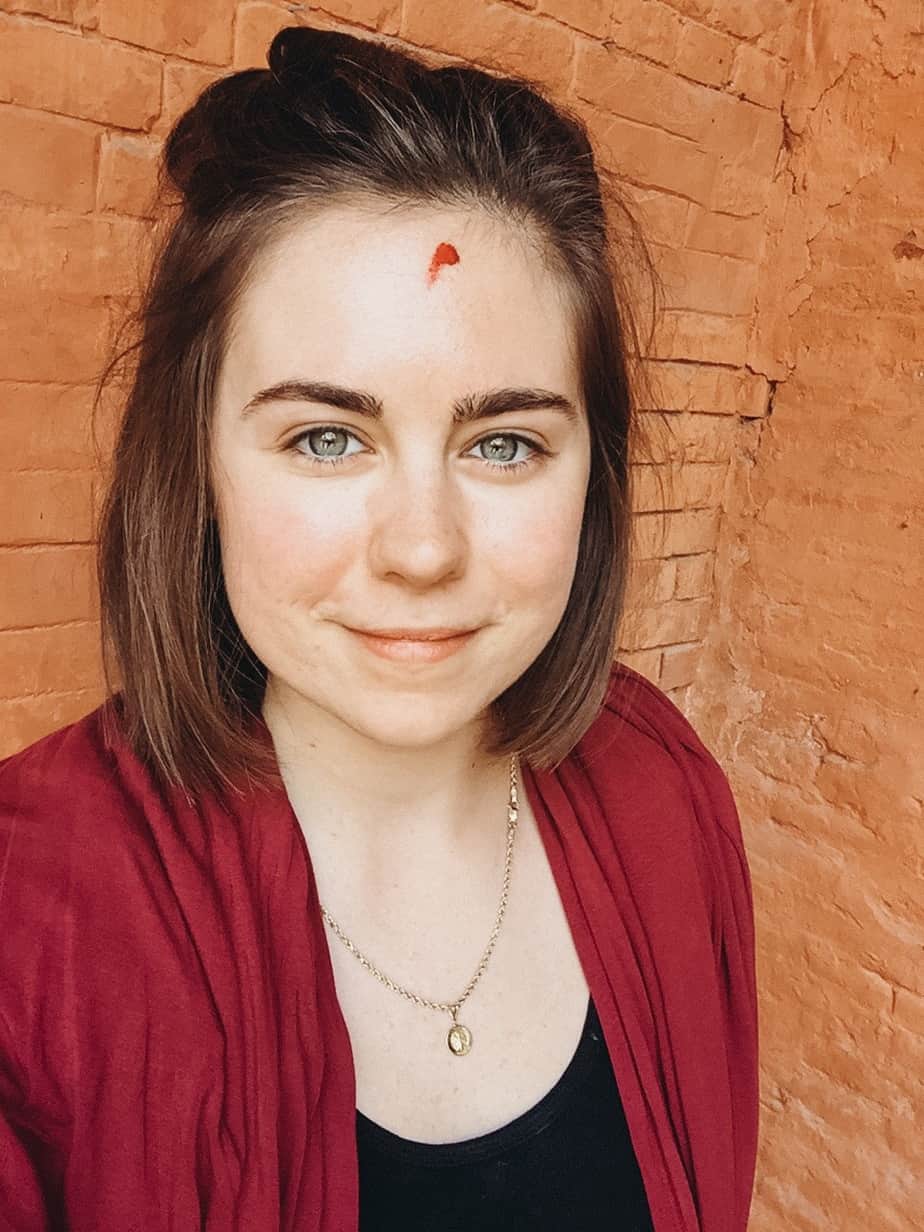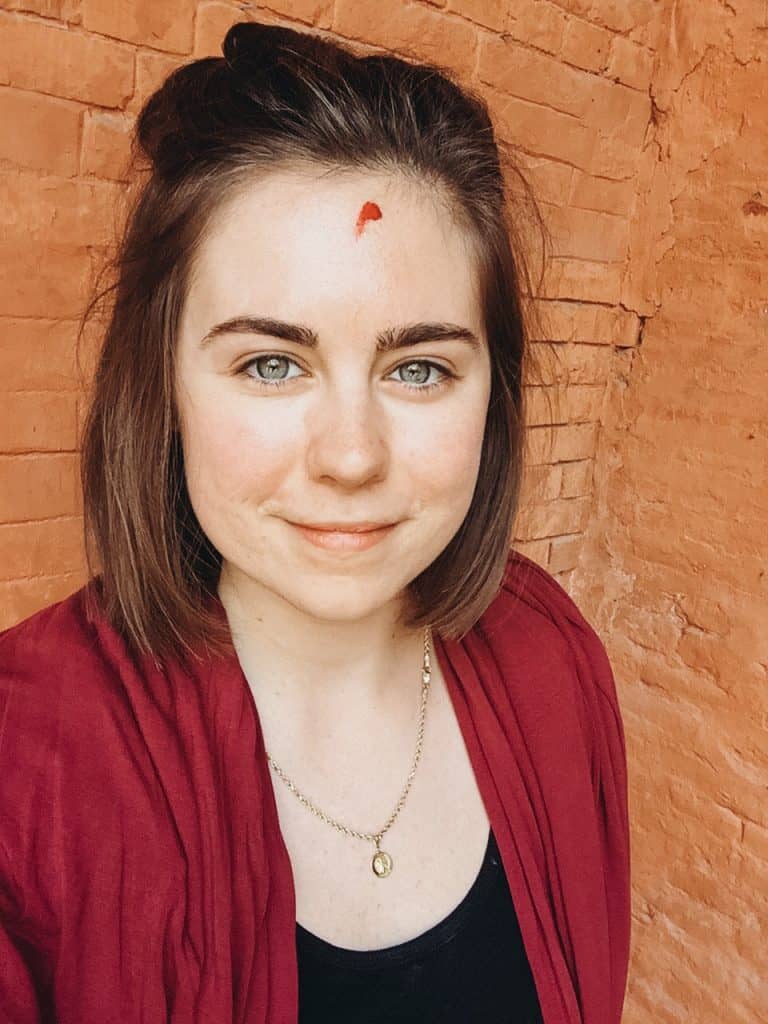 Wet prayer flags above the street, blotting out the sun.
At Pashupati, the cremation temple, an acrid smell. Burning bodies. Eyes that follow our white skin, black smoke that blooms in the air.
Dogs that lie on stoops with thick matted fur.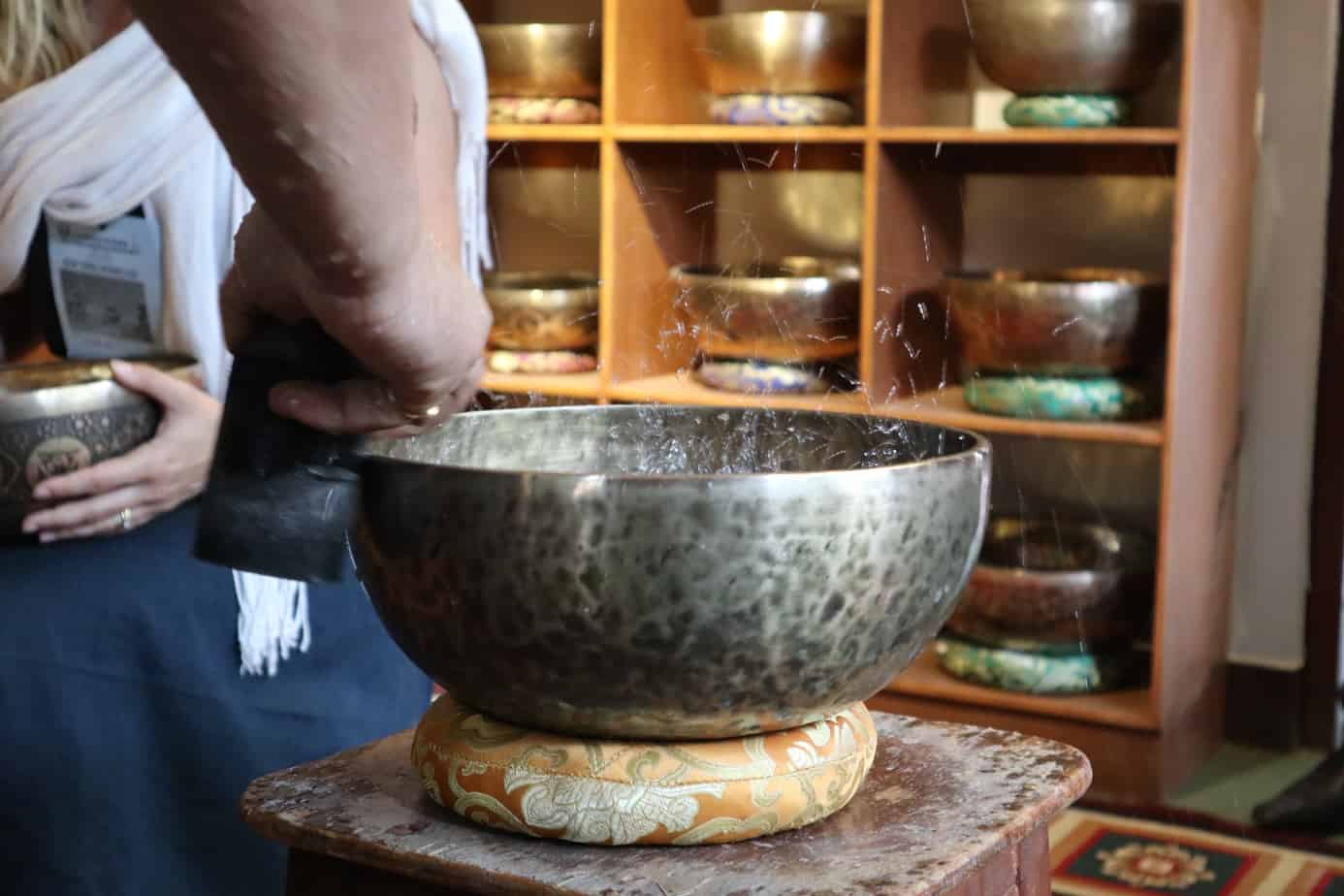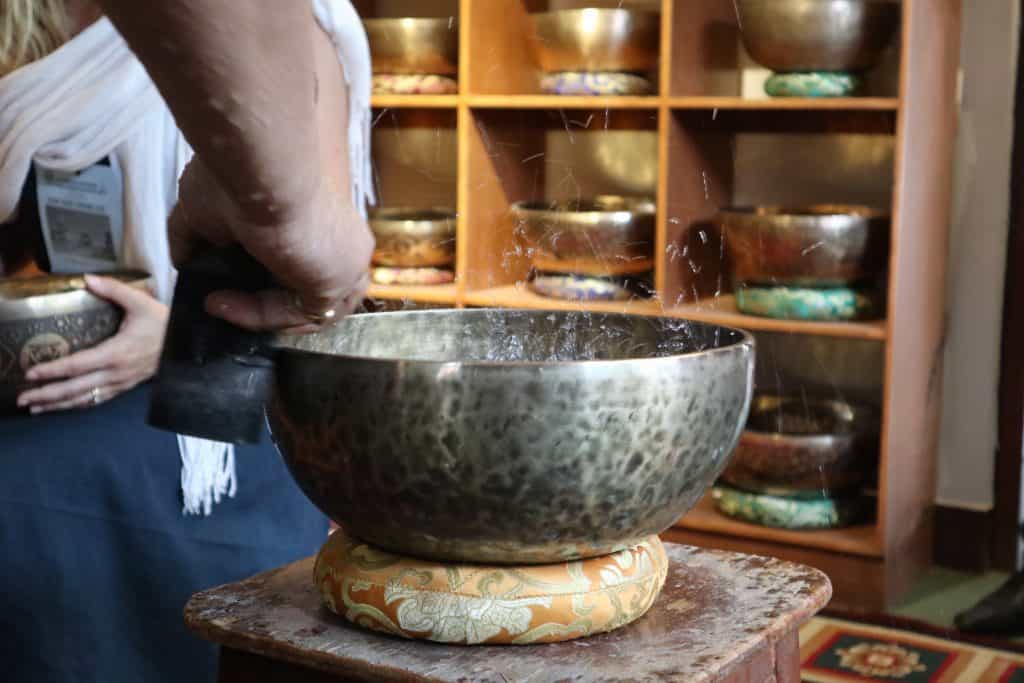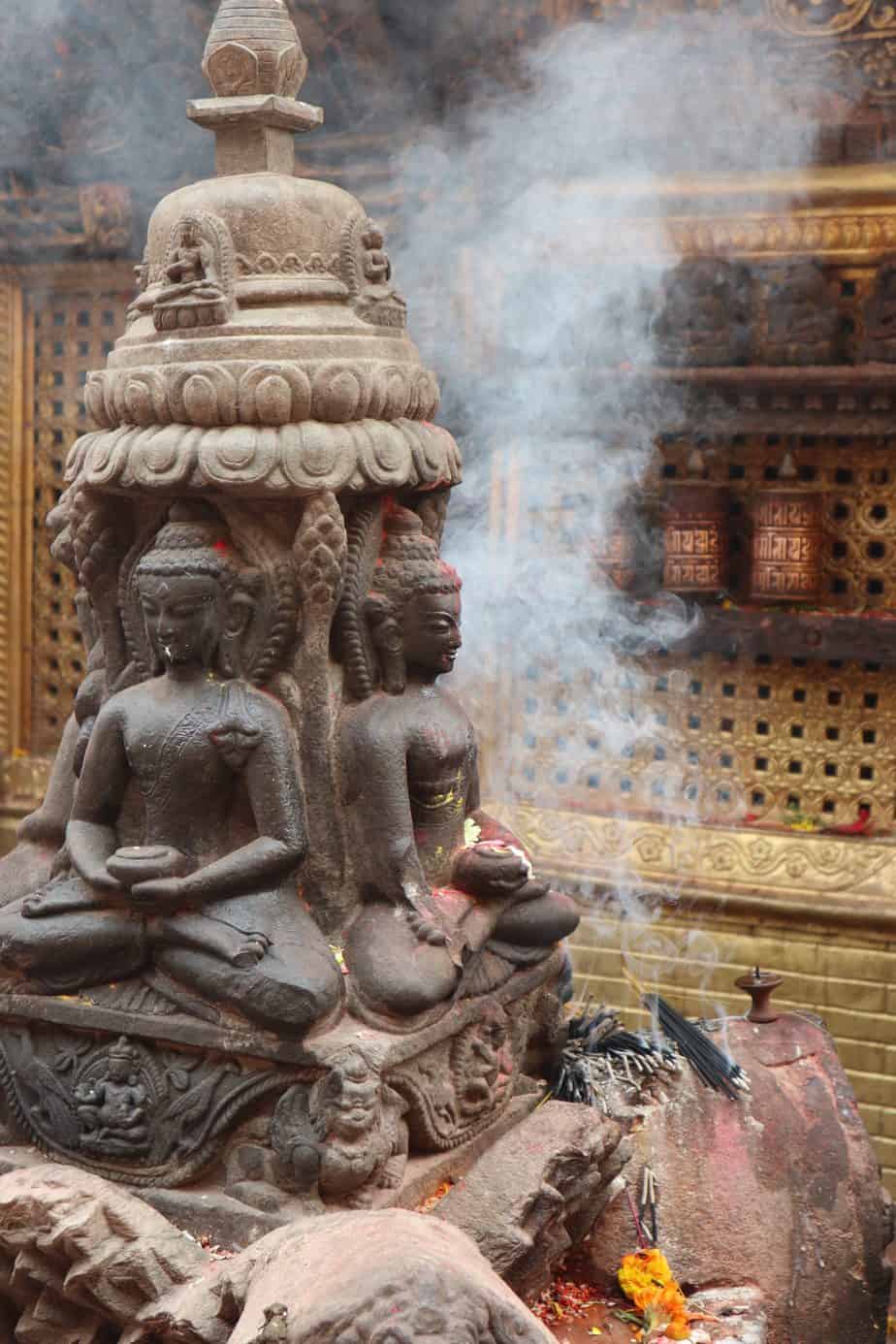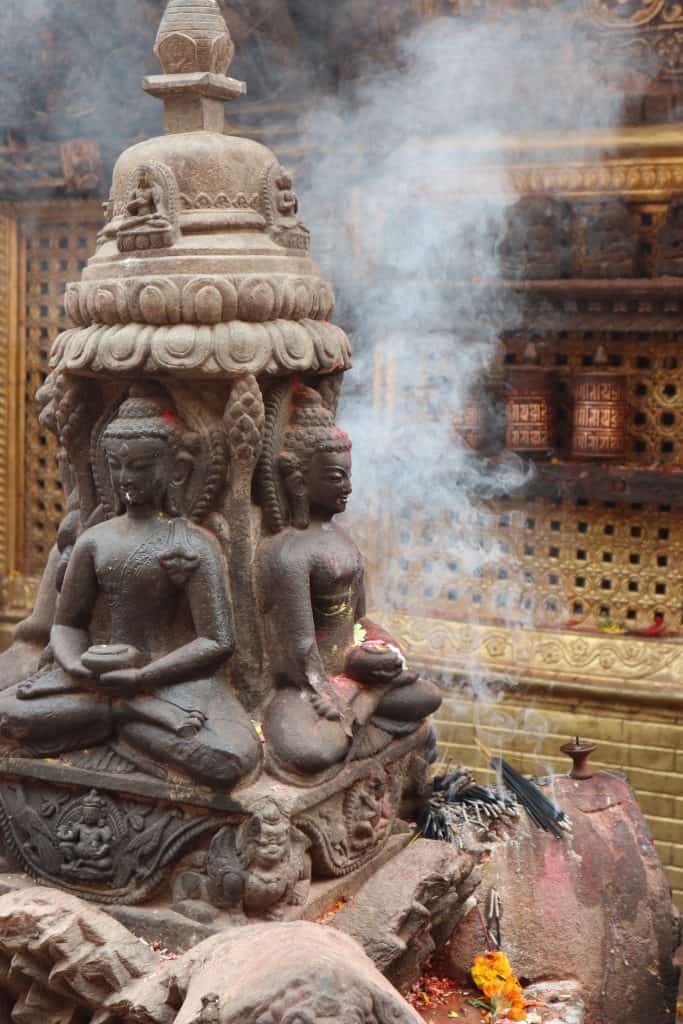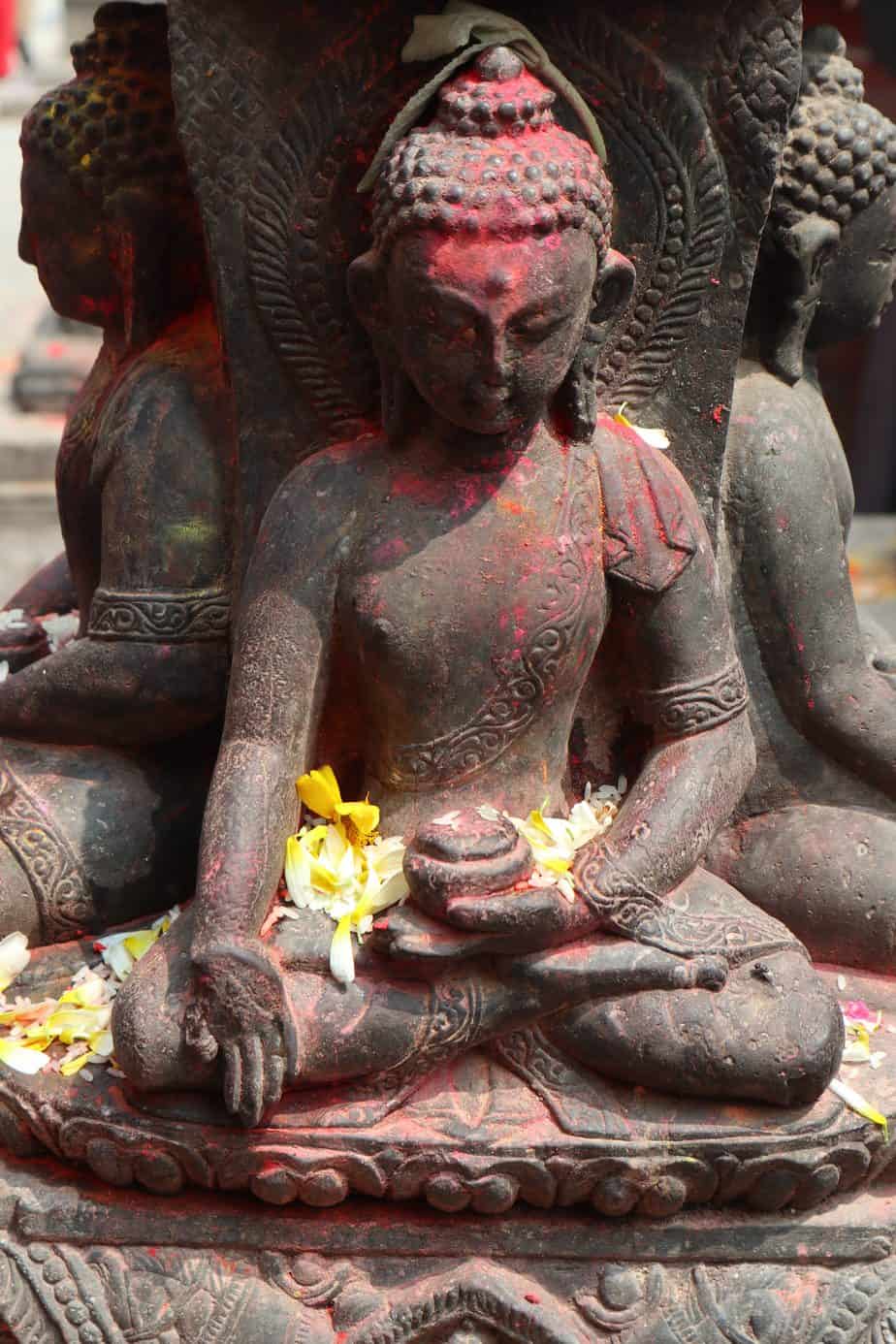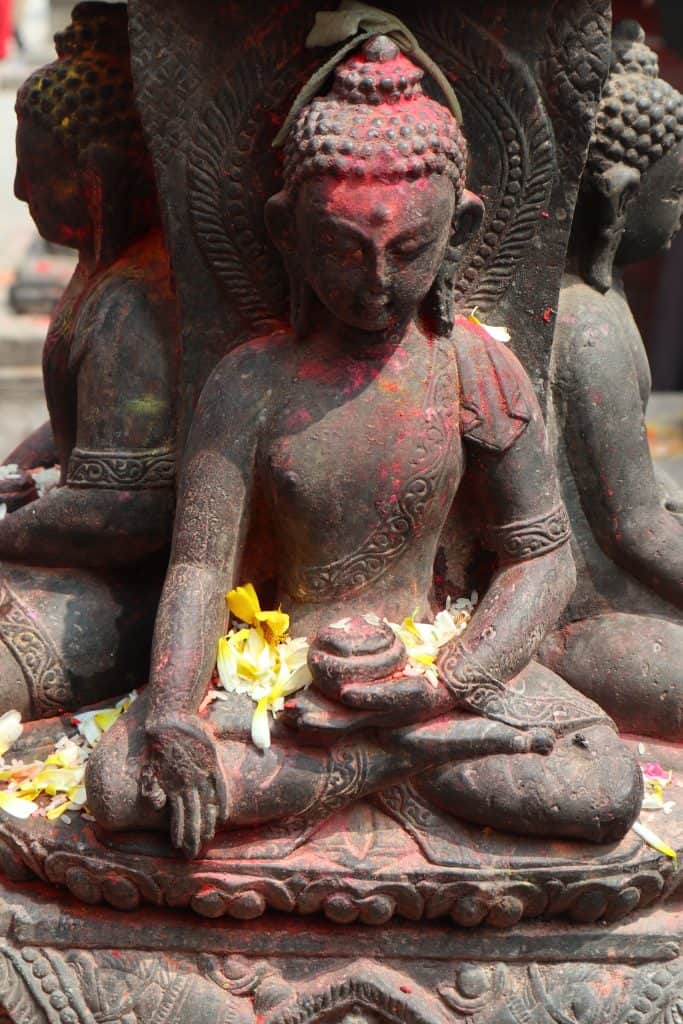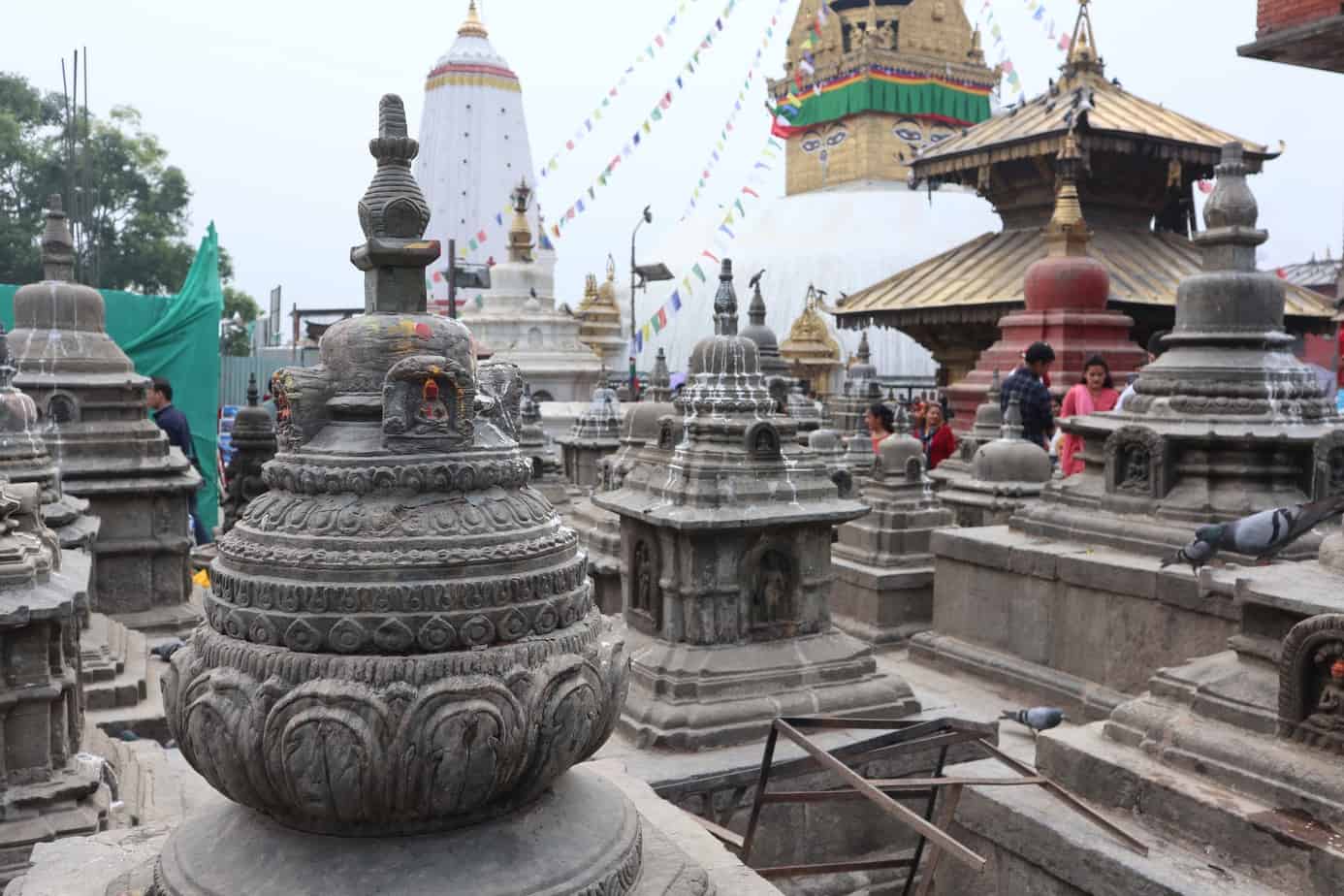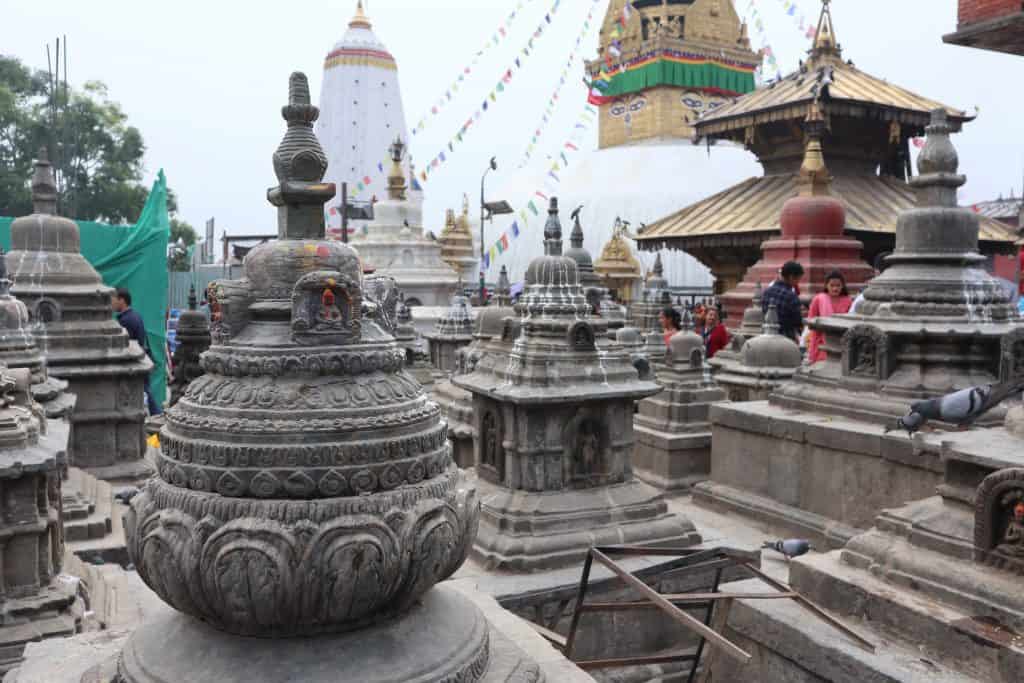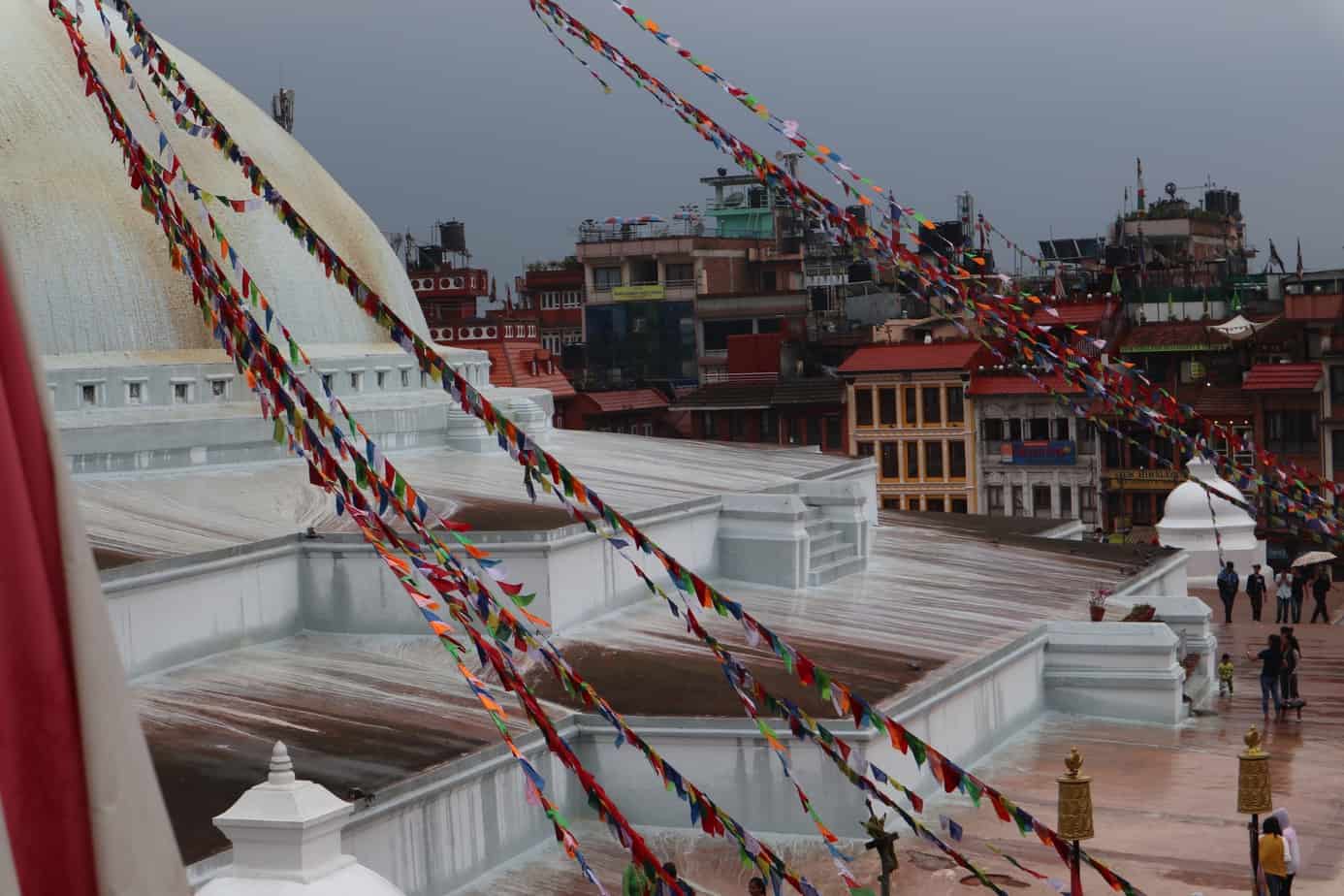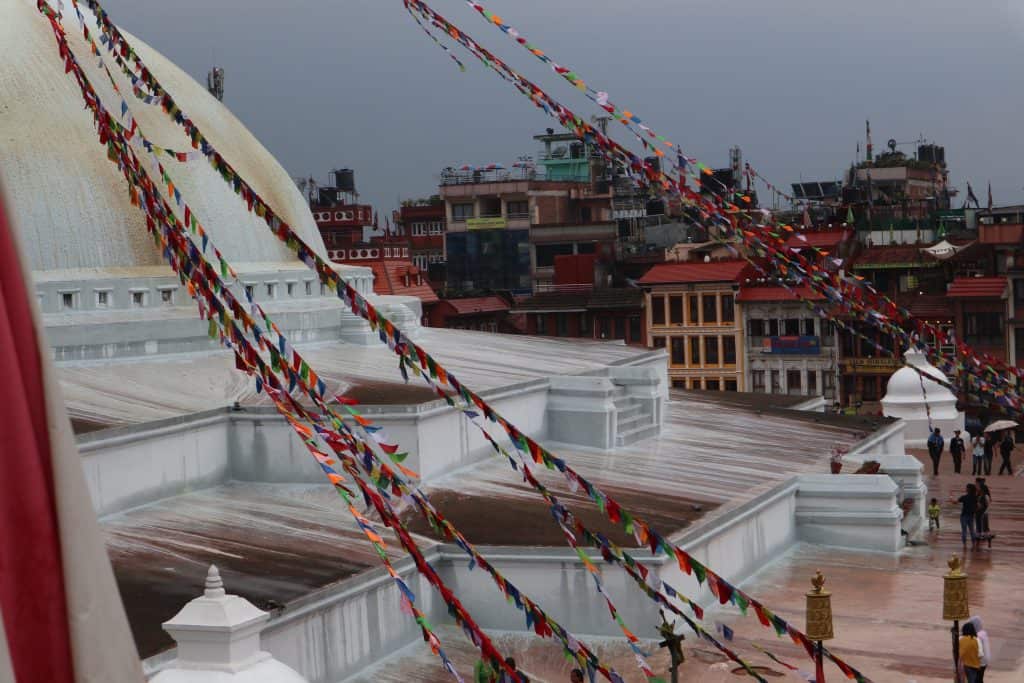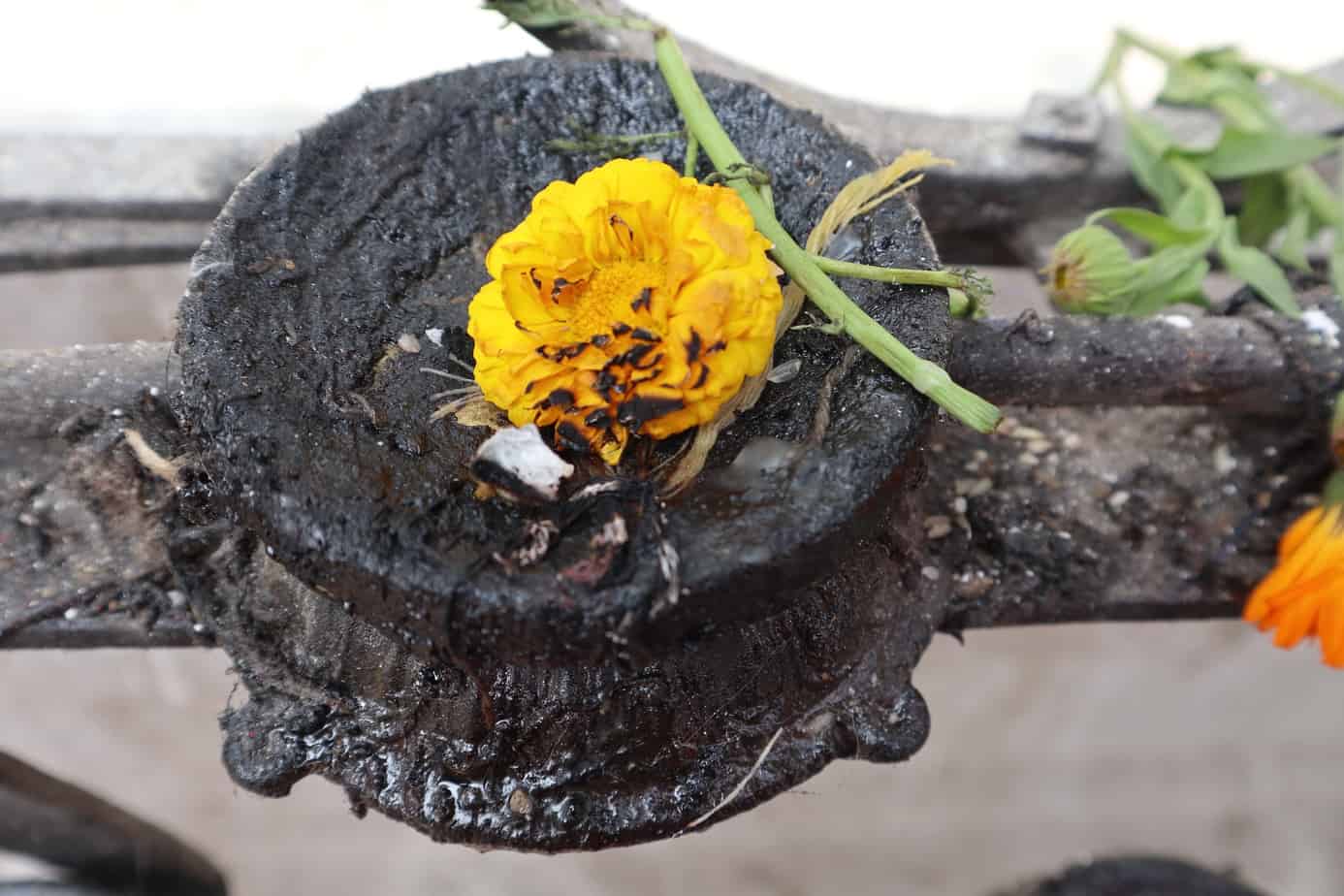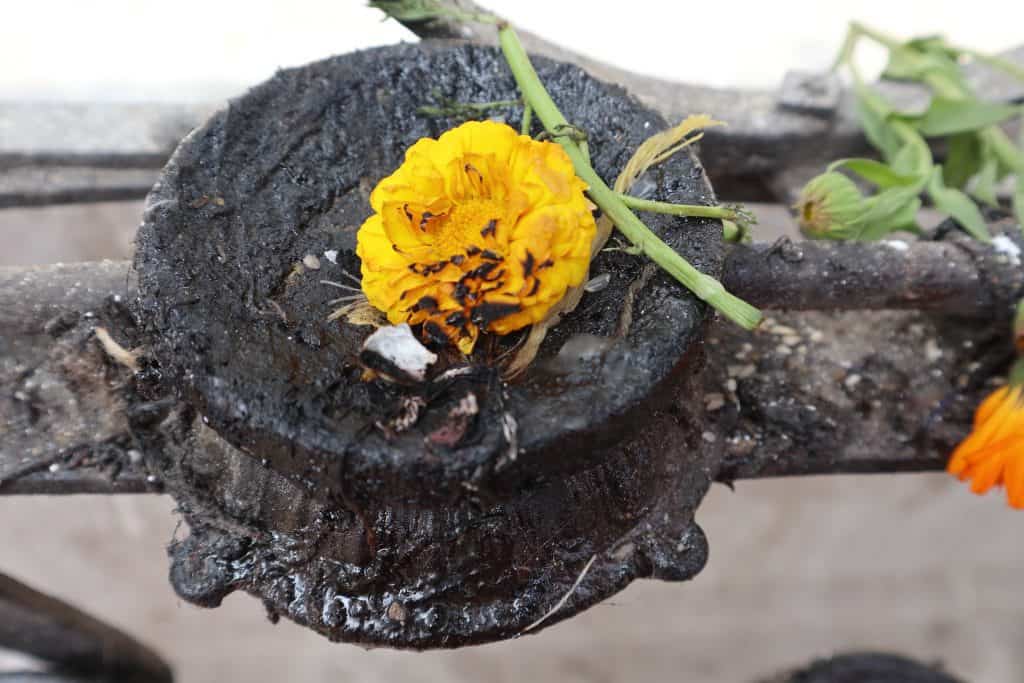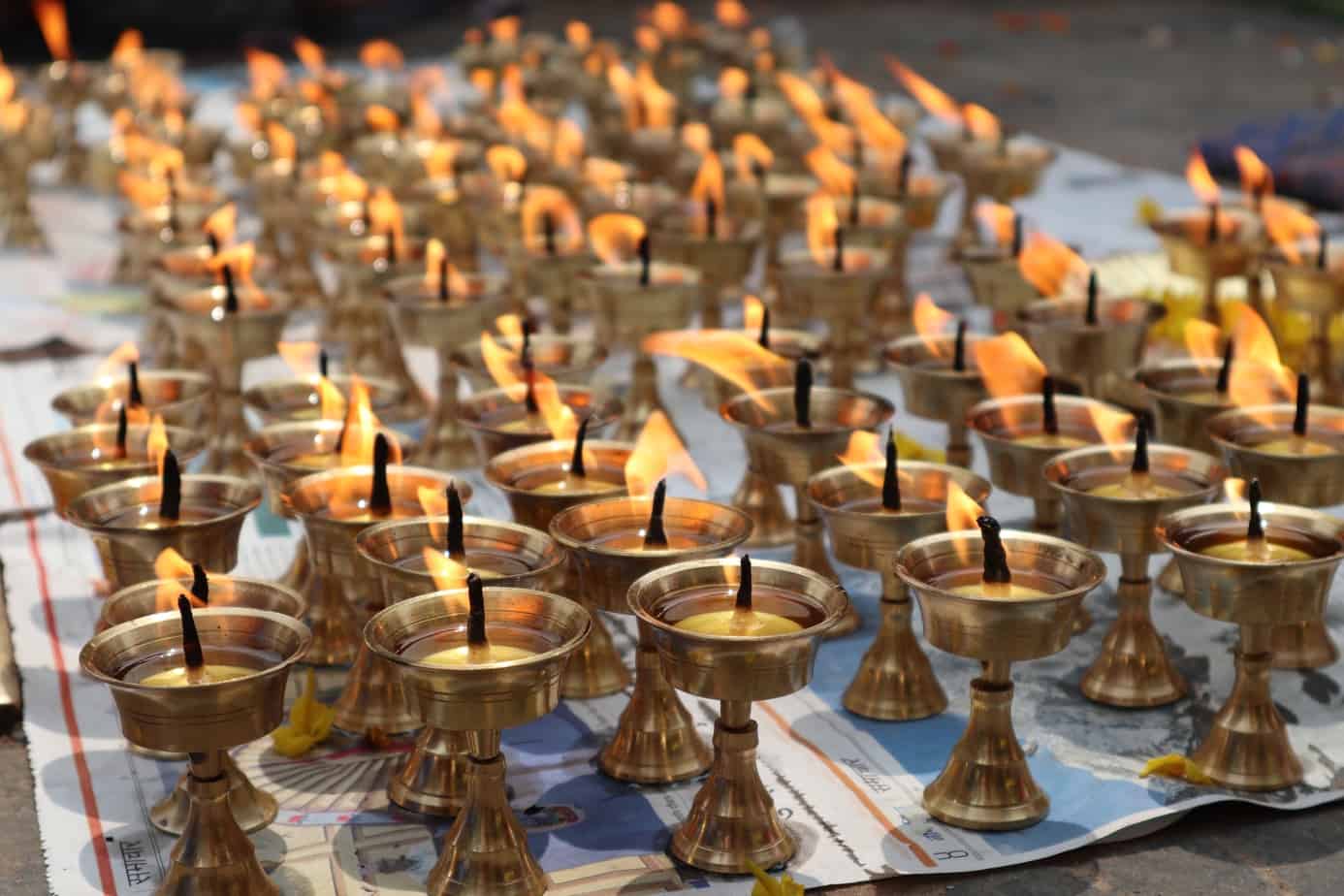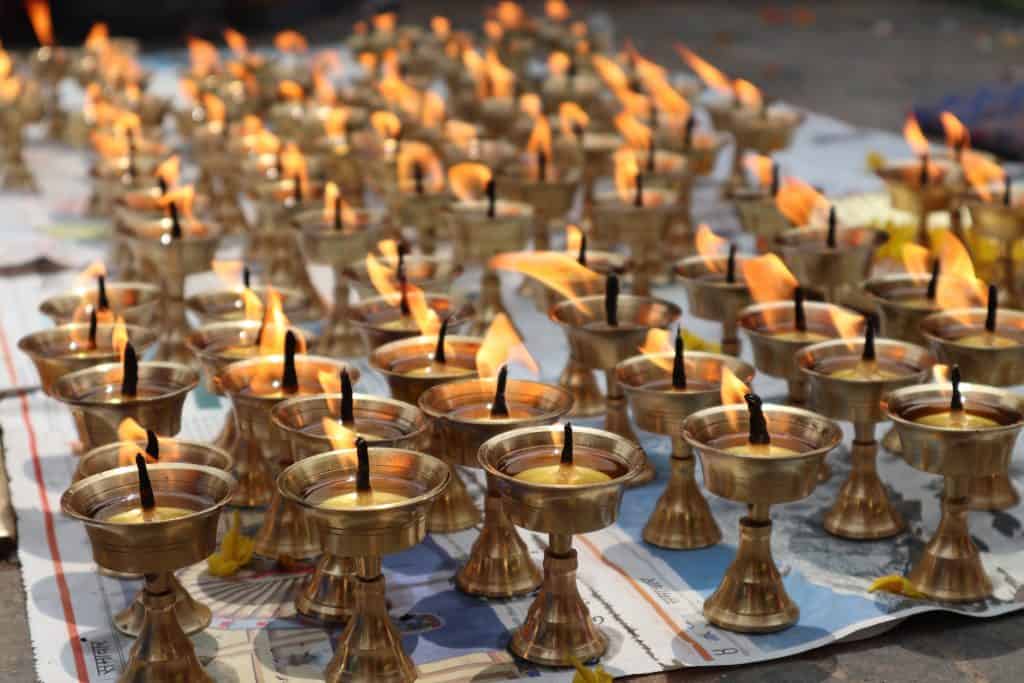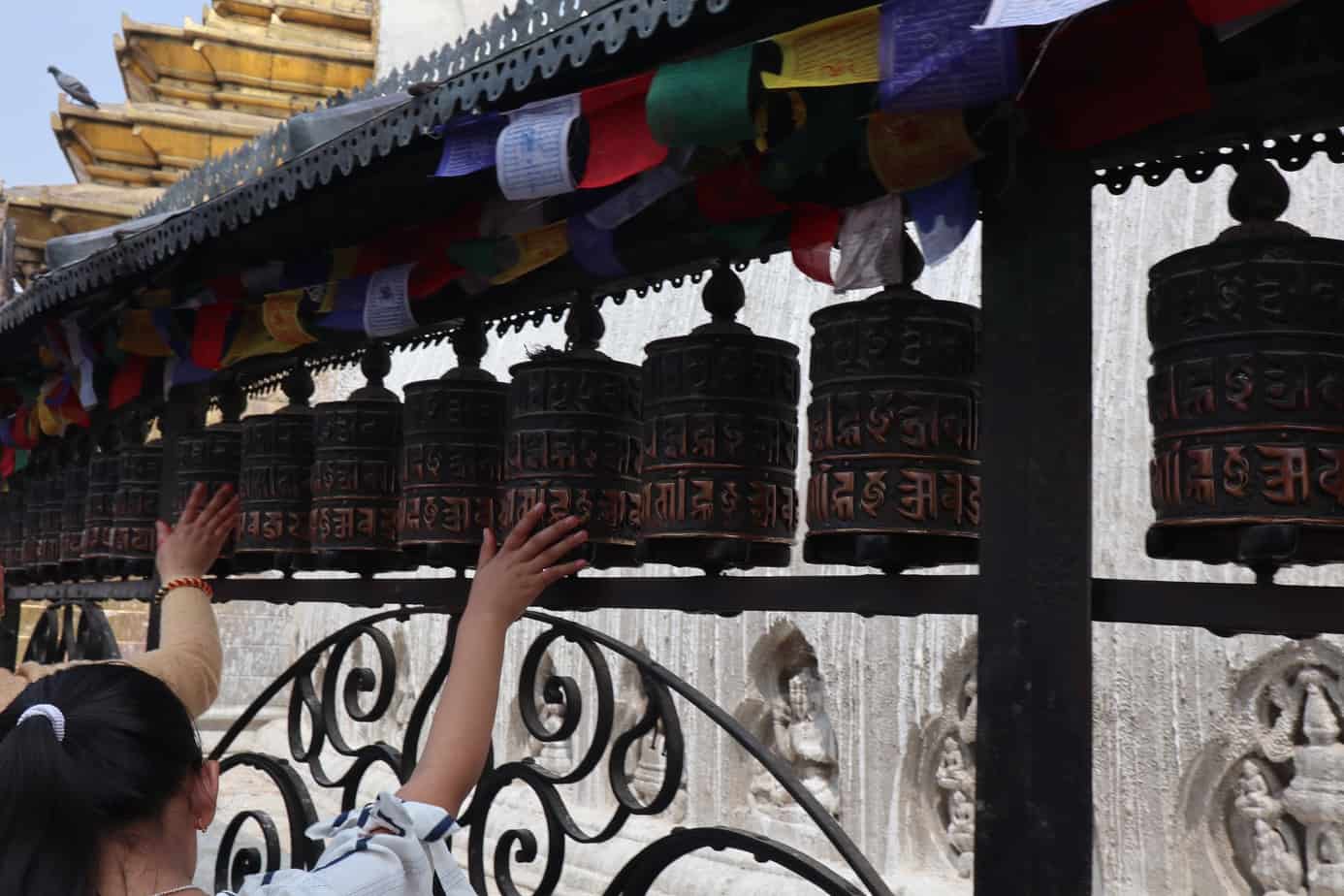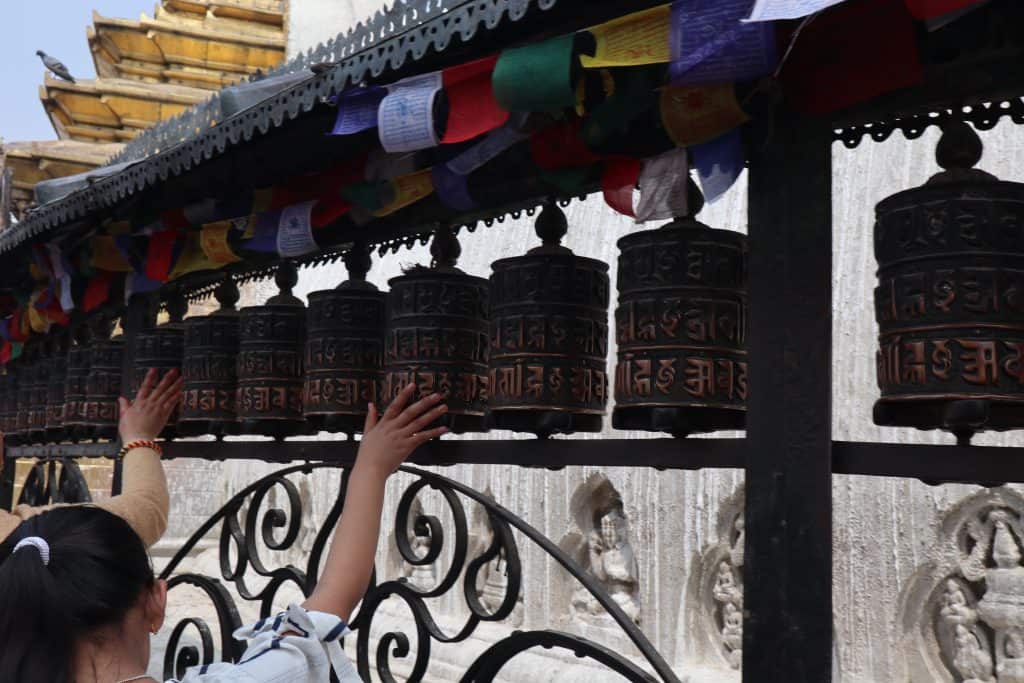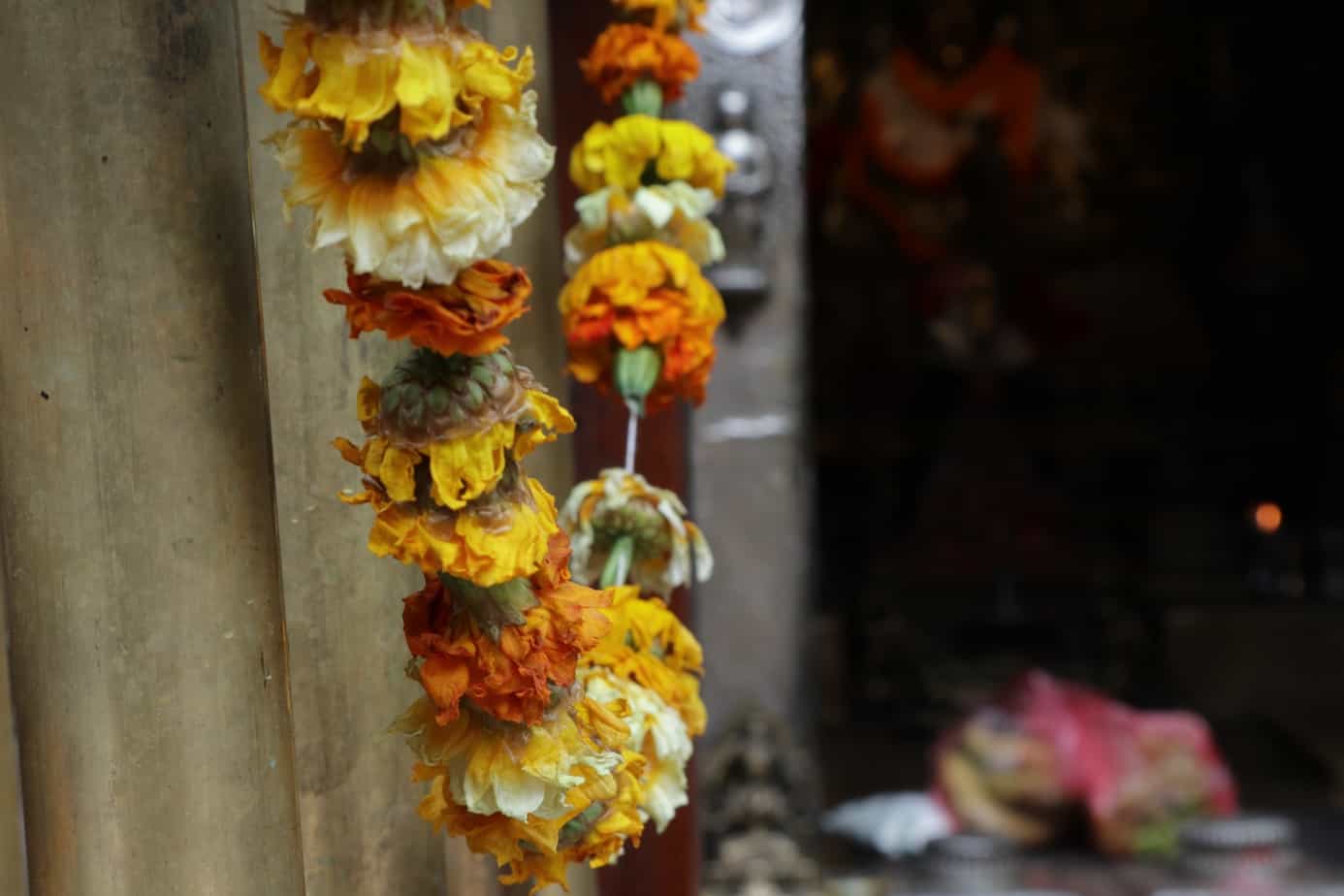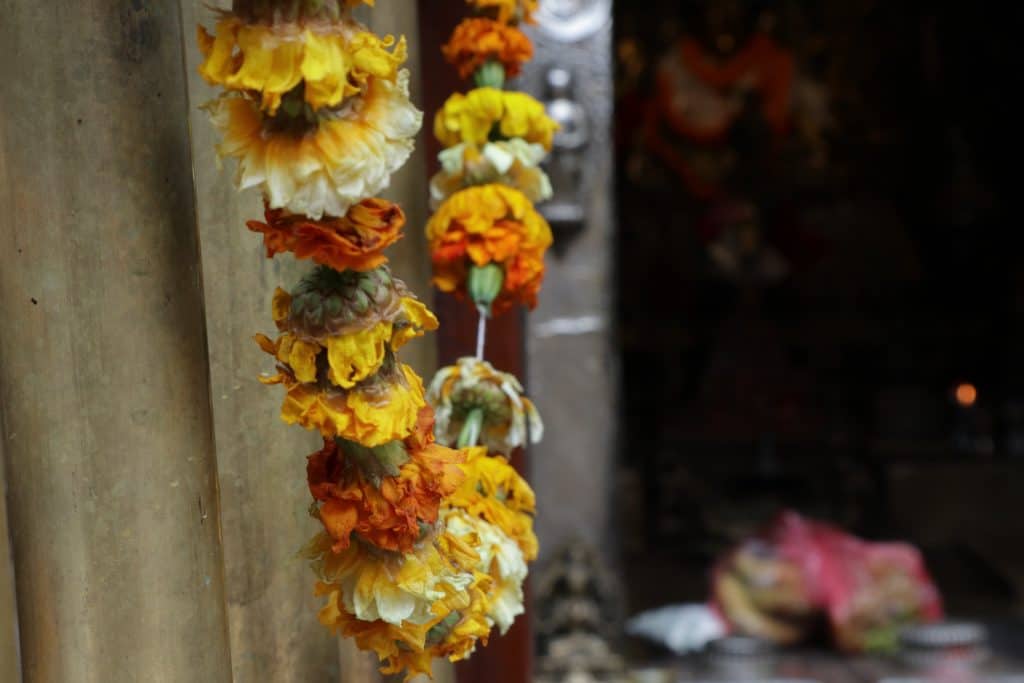 Kathmandu was a rush. A head first introduction to the Asian continent and Nepal as a country. I have to say I enjoyed the peace of the mountains much more – but Kathmandu offers an onslaught to the senses that must be seen to be believed! I try not to write "guides" to places I haven't spent extended time in, so I won't tell you what to do in Kathmandu, other than, maybe, don't each too much curry before you head to the mountains! Try a singing bowl. Beware the thieving monkeys. Go to Pashupati temple but beware it's intense. And maybe don't visit the living Goddess temple – it gave me icky child labor feelings.
Many more Nepal posts to come, friends. But in the meantime I hope you enjoyed these travel impressions of Kathmandu.
Sarah xx