Tomatoes & Haikus: Vote For Me!!
In place of a "travel blog" post I'm bringing you the third part of my tag line: poetry!!
I was recently chosen as a finalist for the Eat This Poem August haiku contest, on the theme tomatoes.
In order to win (and have my little haiku transformed into a recipe!) I need your votes!! So help a girl out and please stop by Eat This Poem before August 15 and cast your vote for my haiku! 
You can click this link to vote.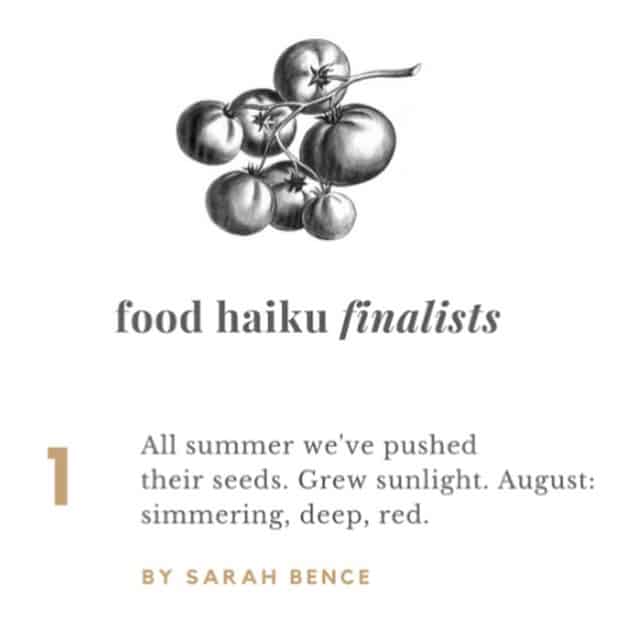 Thank you 🙂
Sarah xx