The ONLY Gluten Free Deep Dish Pizza in Chicago: Chicago's Pizza
Ah, CHICAGO! The Windy City, home of bean-shaped architecture, ocean sized lakes, a large proportion of my high school friends, and DEEP DISH PIZZA!!!!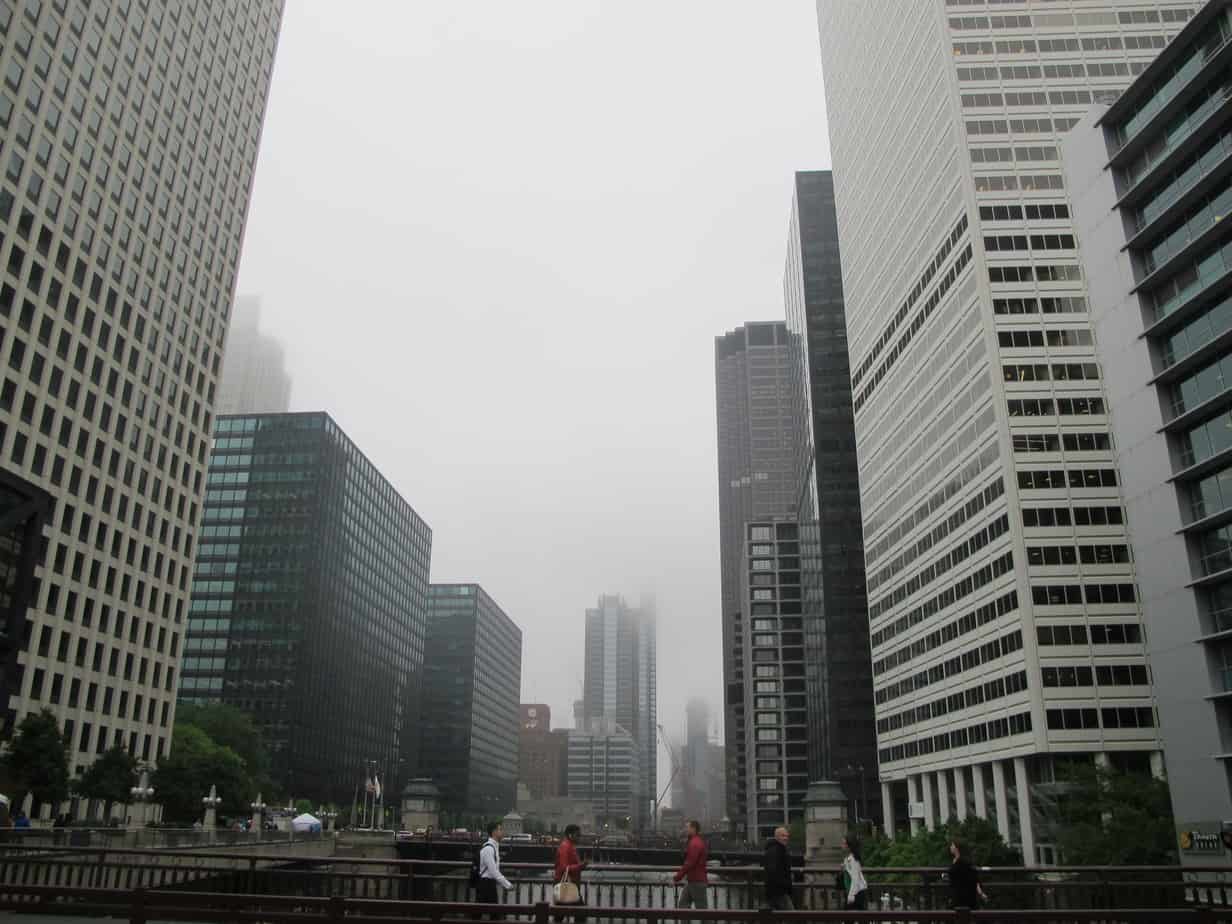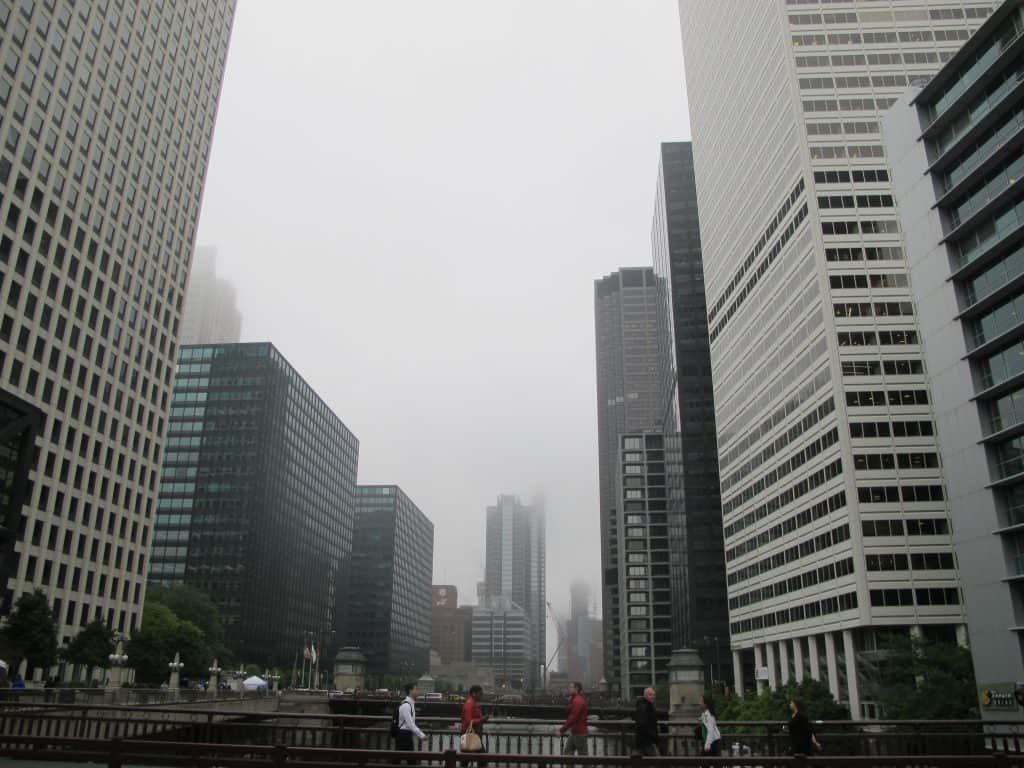 I got over to Chicago a few times this summer, and I'm throwing it back to one weekend trip in June particularly full of pizza. I had a mission – I knew there was one place in Chicago that served deep dish gluten free pizza – and I was going to find it. The elusive Chicago's Pizza.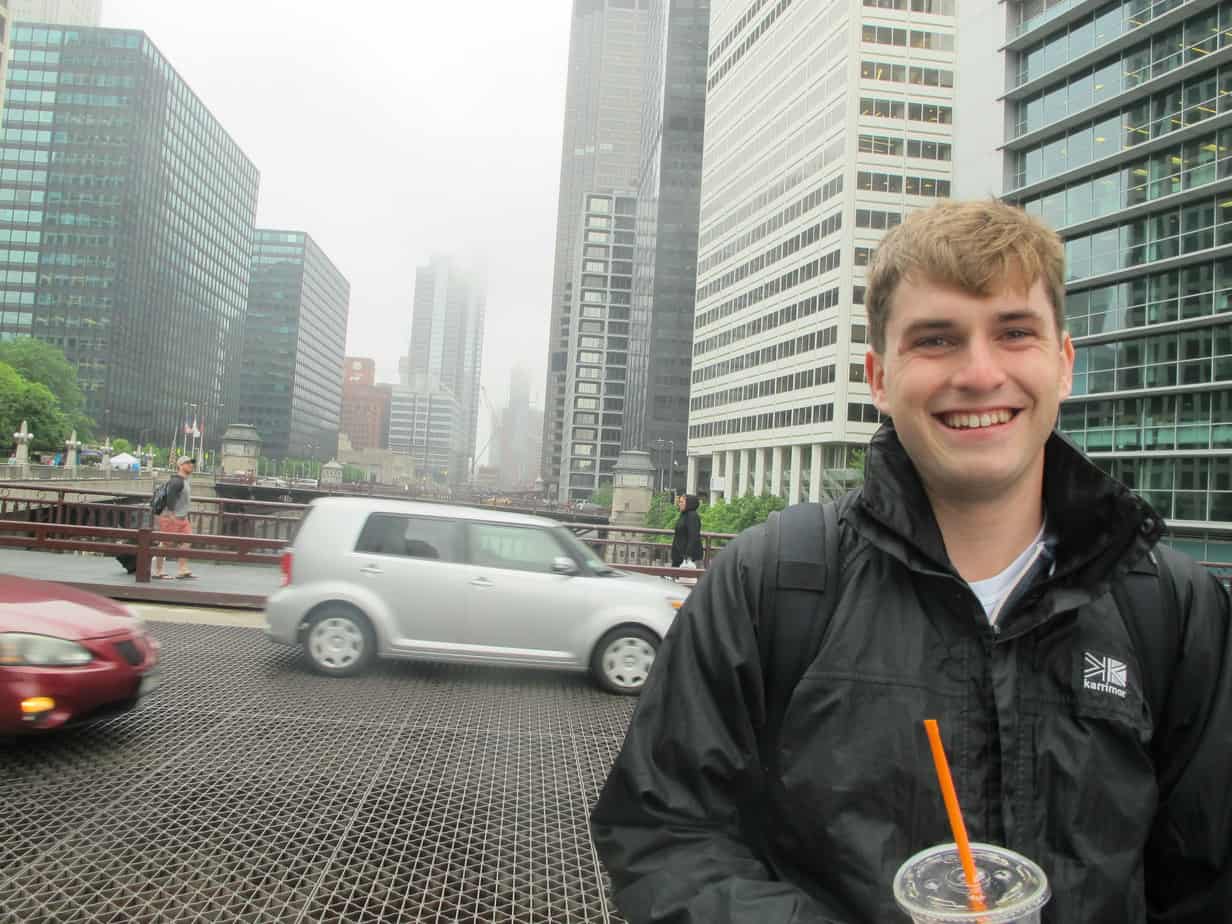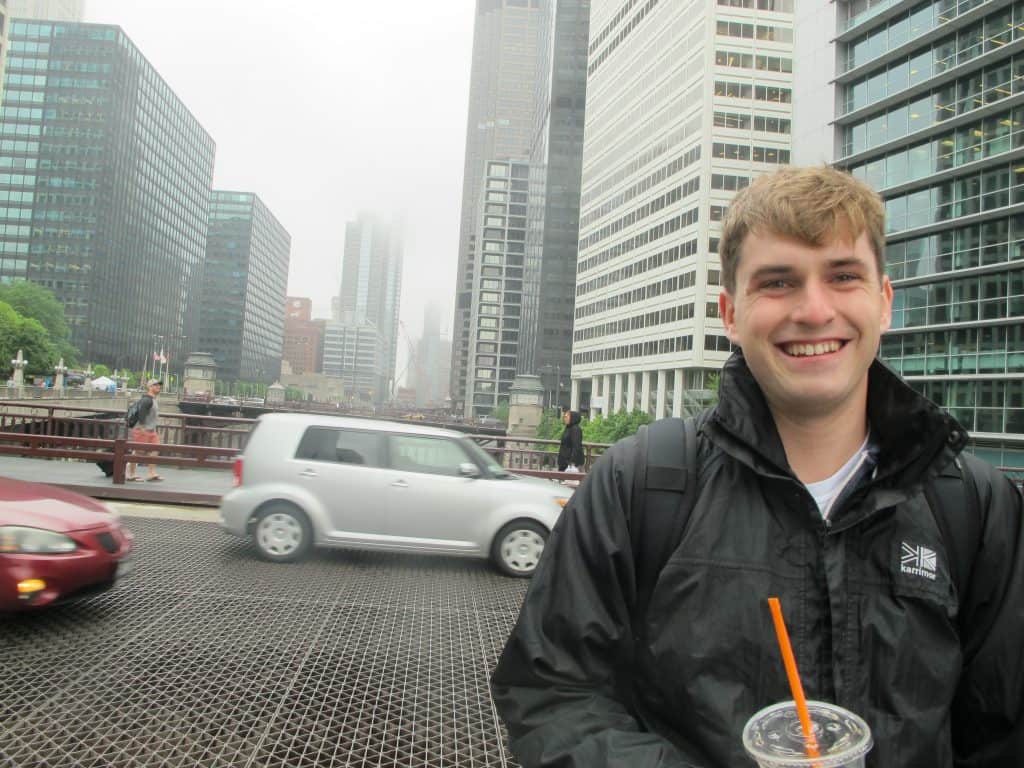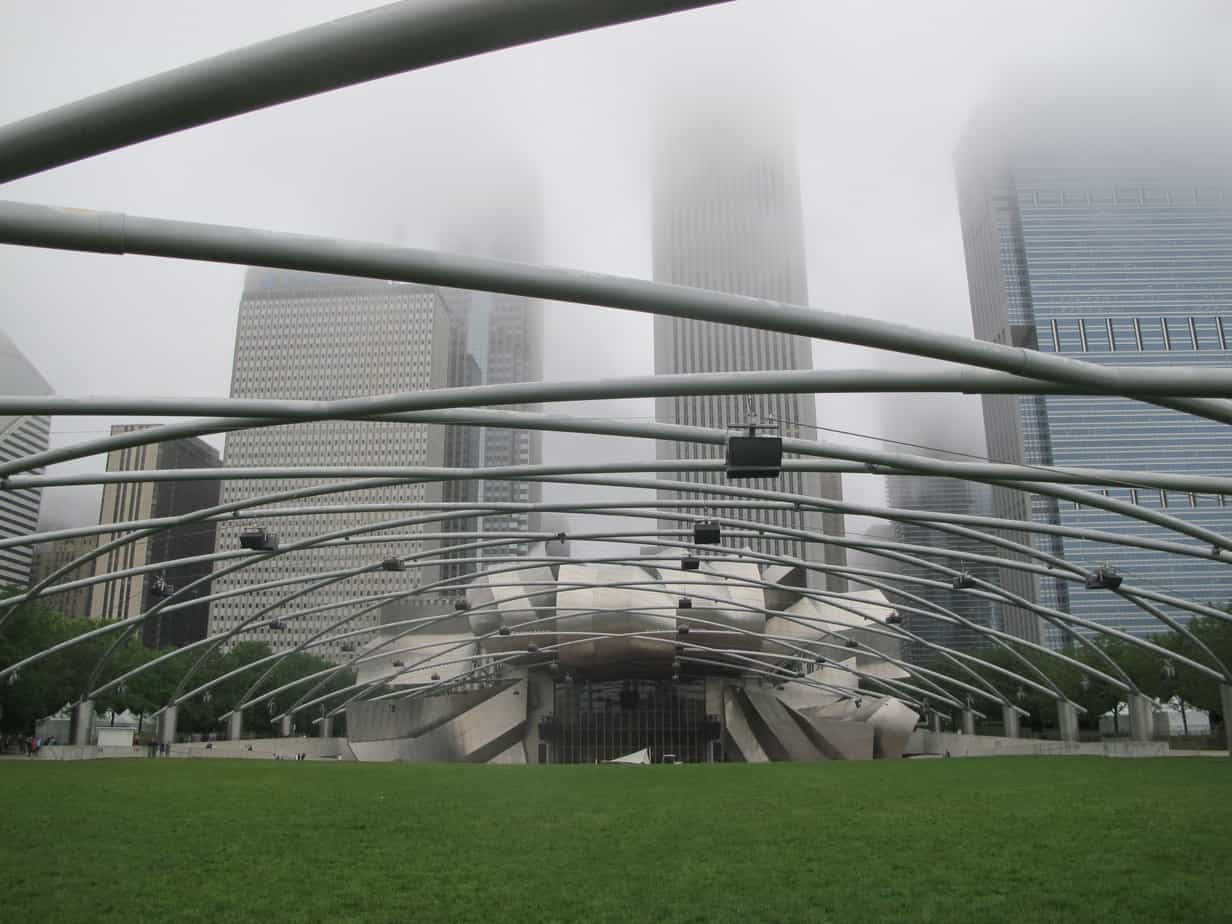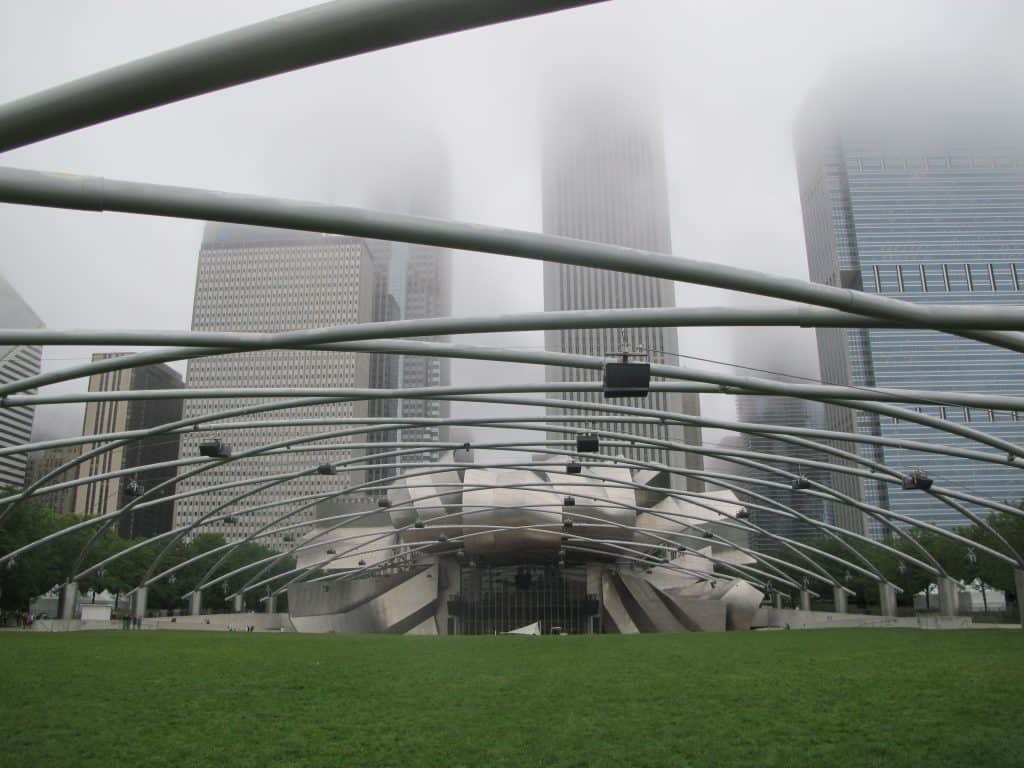 After being trapped on a Mega Bus for about 3 hours more than originally planned (making a total of 8 hours, I still have trauma) we needed some fresh air. Without much time left in the day to do any other major sightseeing than a quick jaunt through Millenium Park, we set off on the hunt for Chicago's Pizza.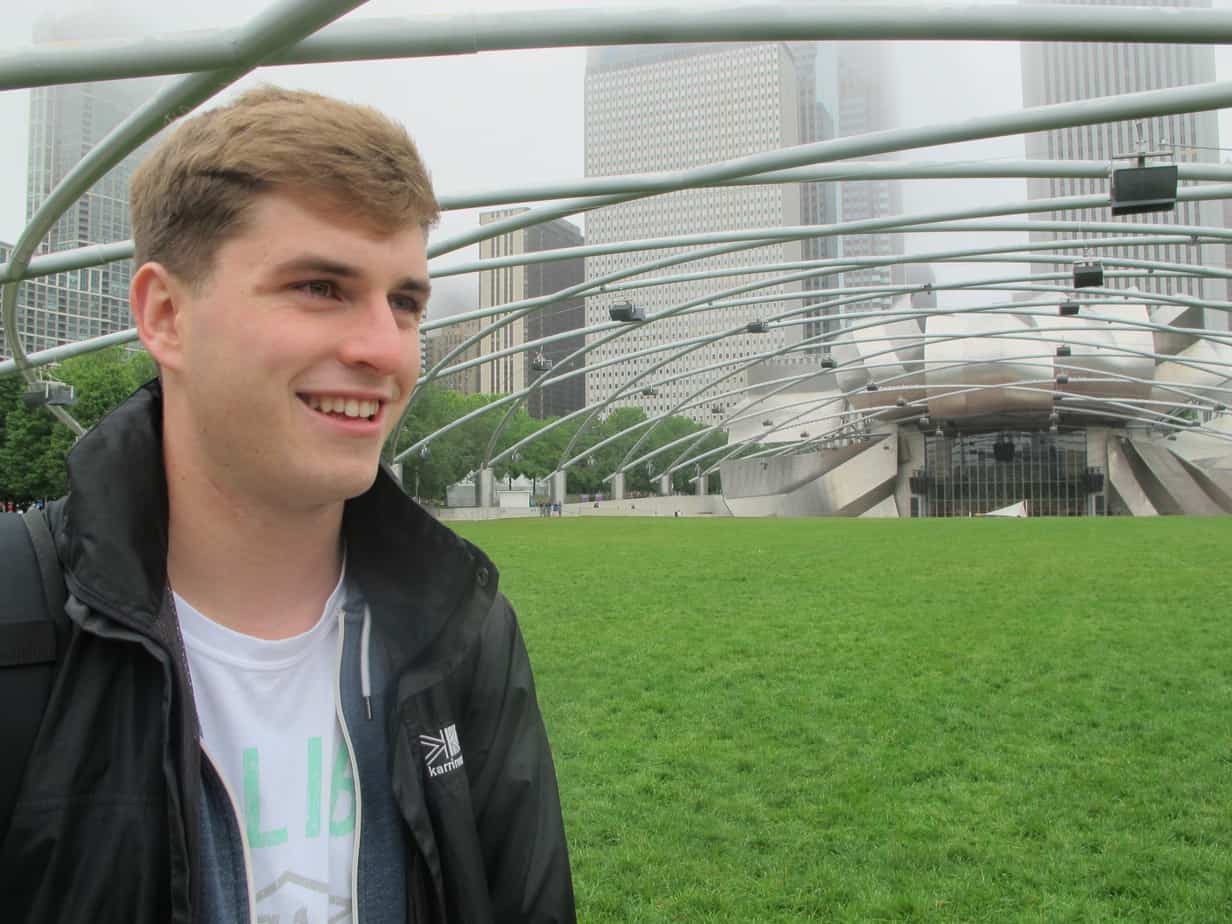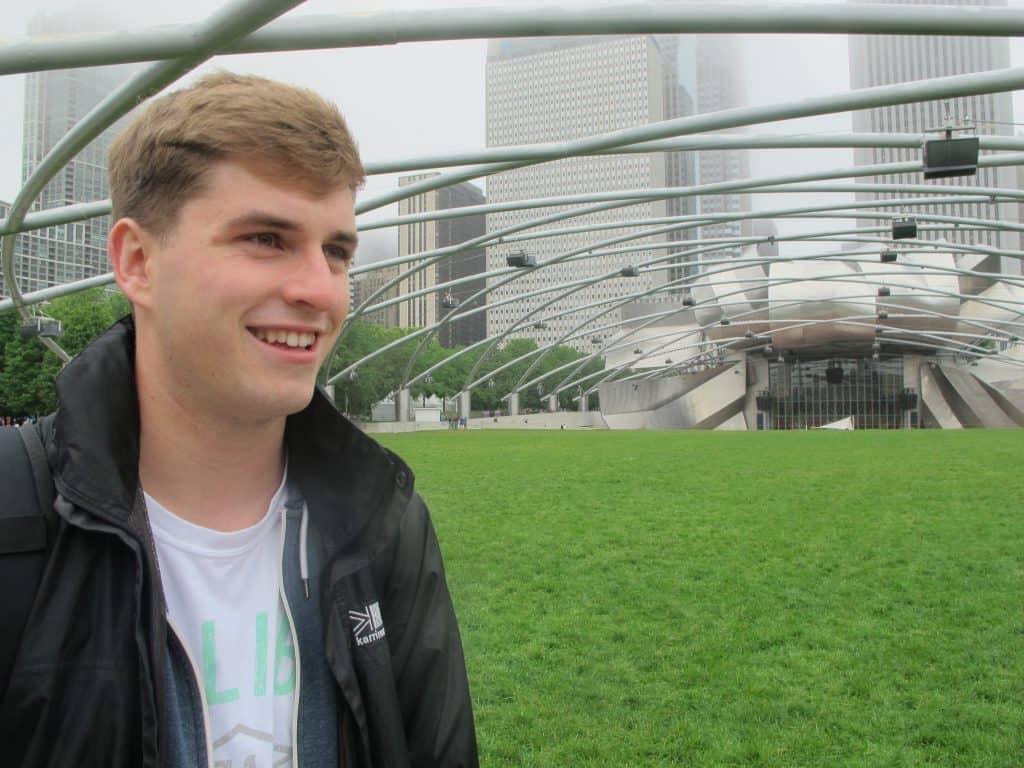 After becoming sufficiently lost (my phone had died after spending all day on the bus) we spent about 2 hours trying to find the Lakeview Chicago's Pizza. So when we finally sat down, I was ready.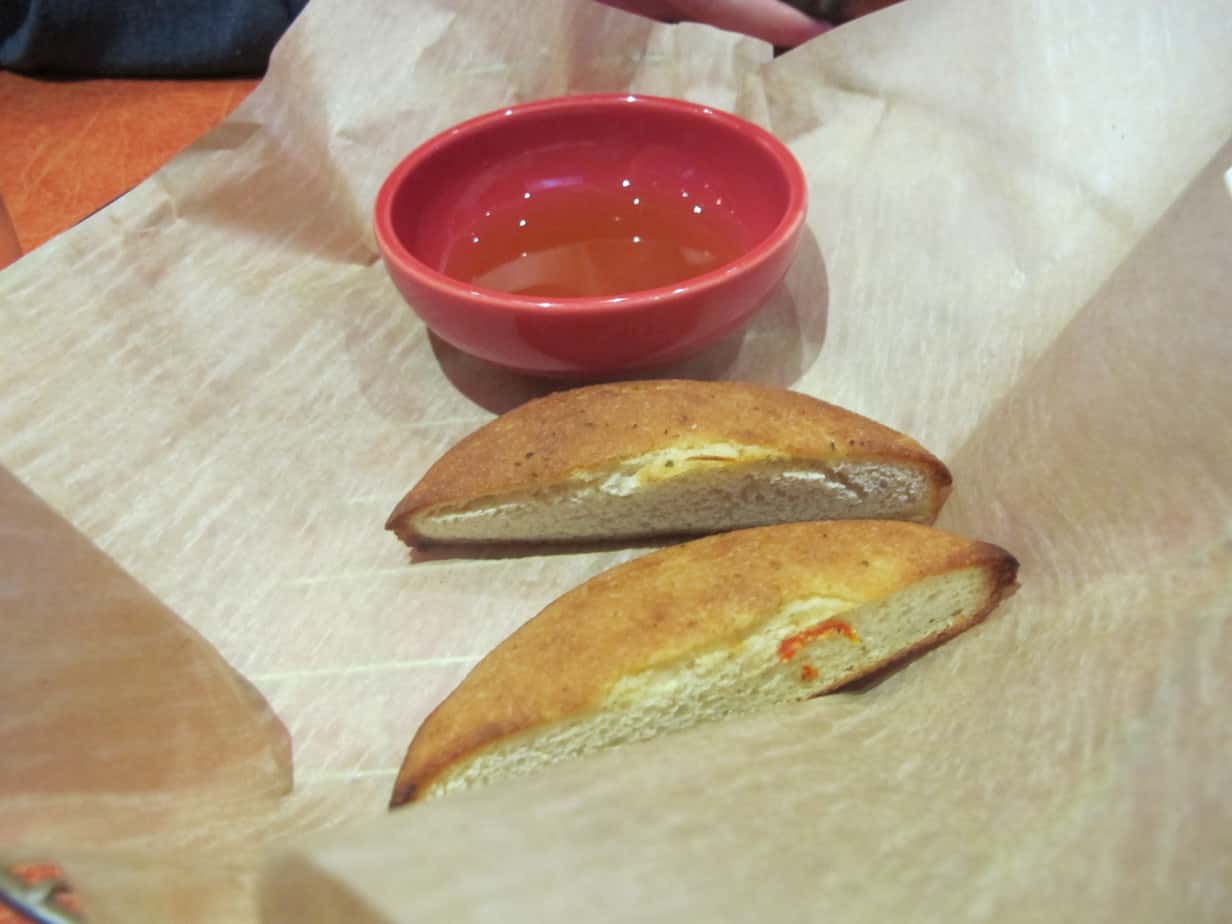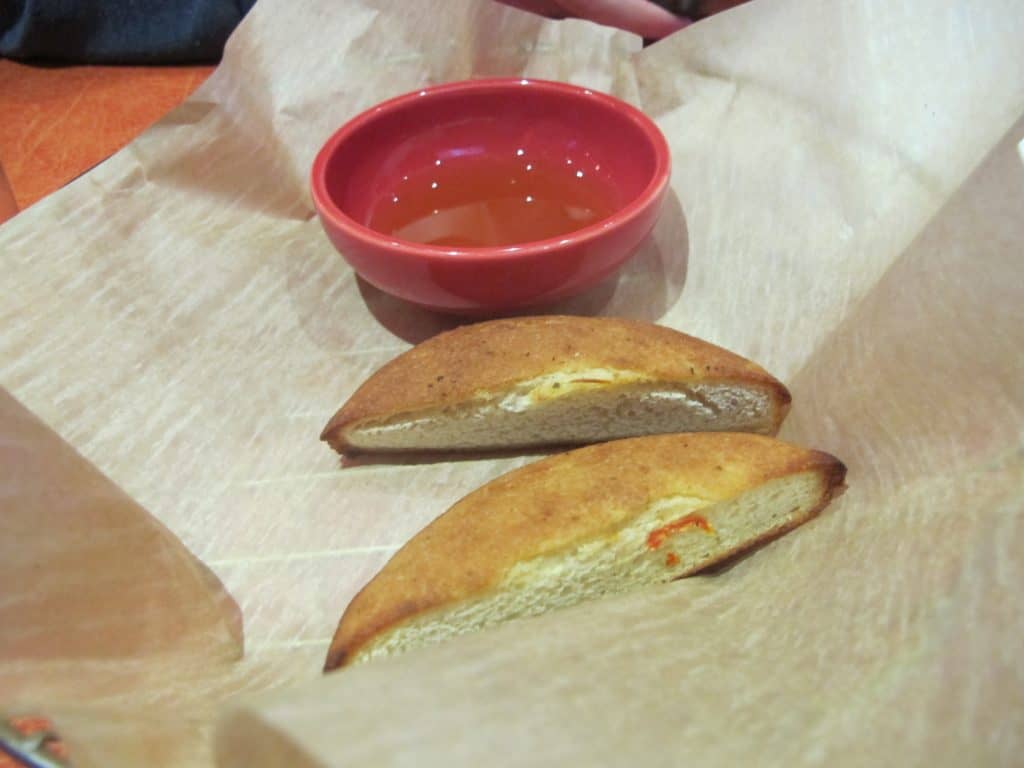 There are lots of gluten free items on the menu – including three kinds of pizza (thin crust, regular, and deep dish). But like I said, Chicago's Pizza is the only place you can find deep dish gluten free pizza in all of Chicago. Which is rather shocking, as Chicago is famed as the home of deep dish pizza. Don't get me wrong, there's a lot of amazing gluten free pizza in Chicago, but deep dish is an experience.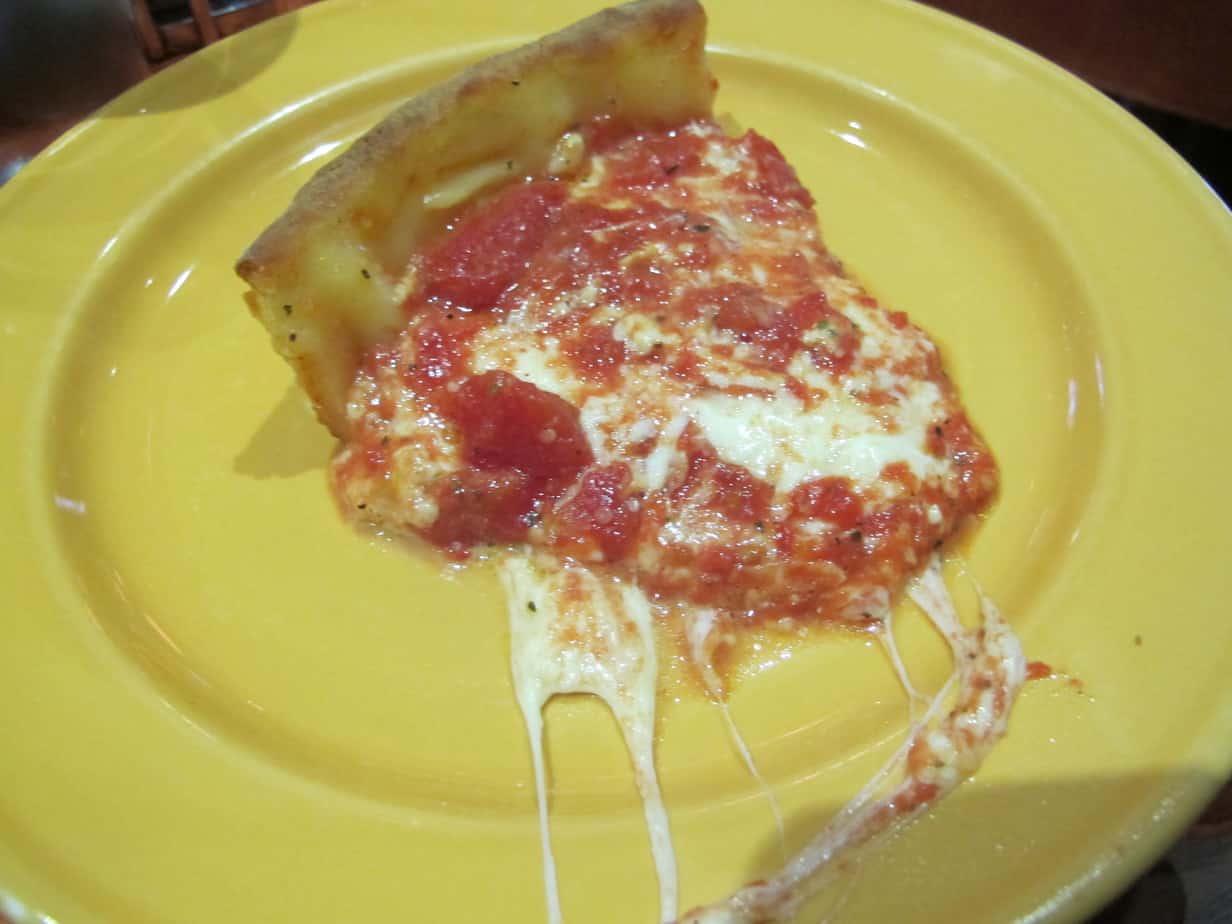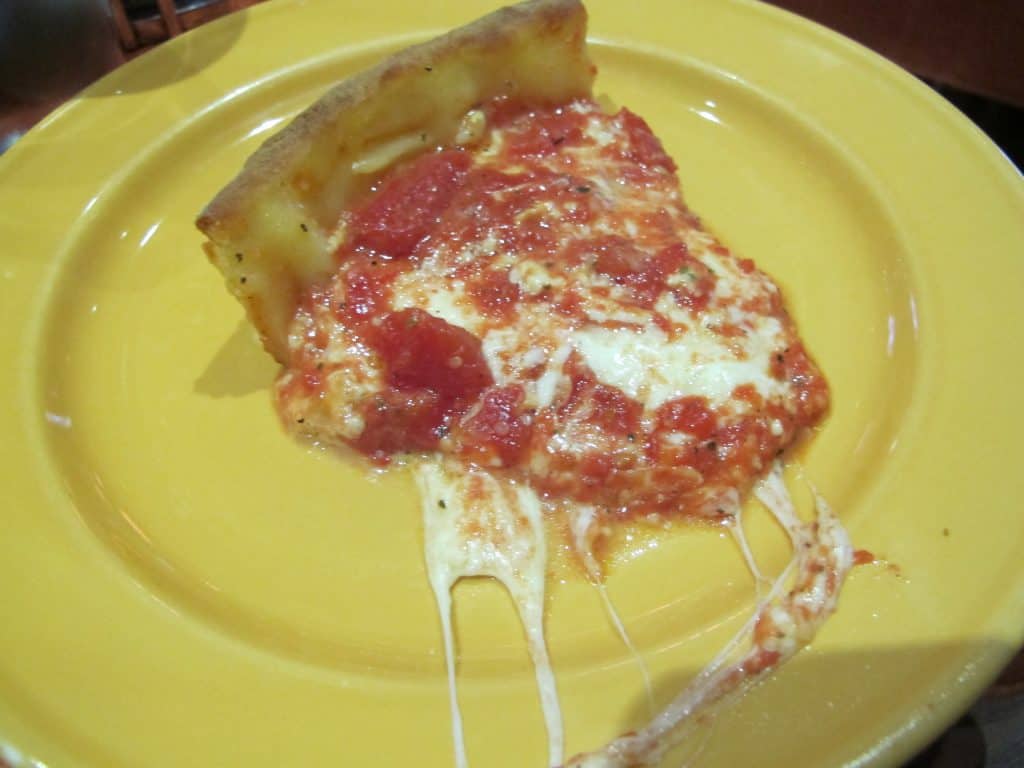 A messy experience.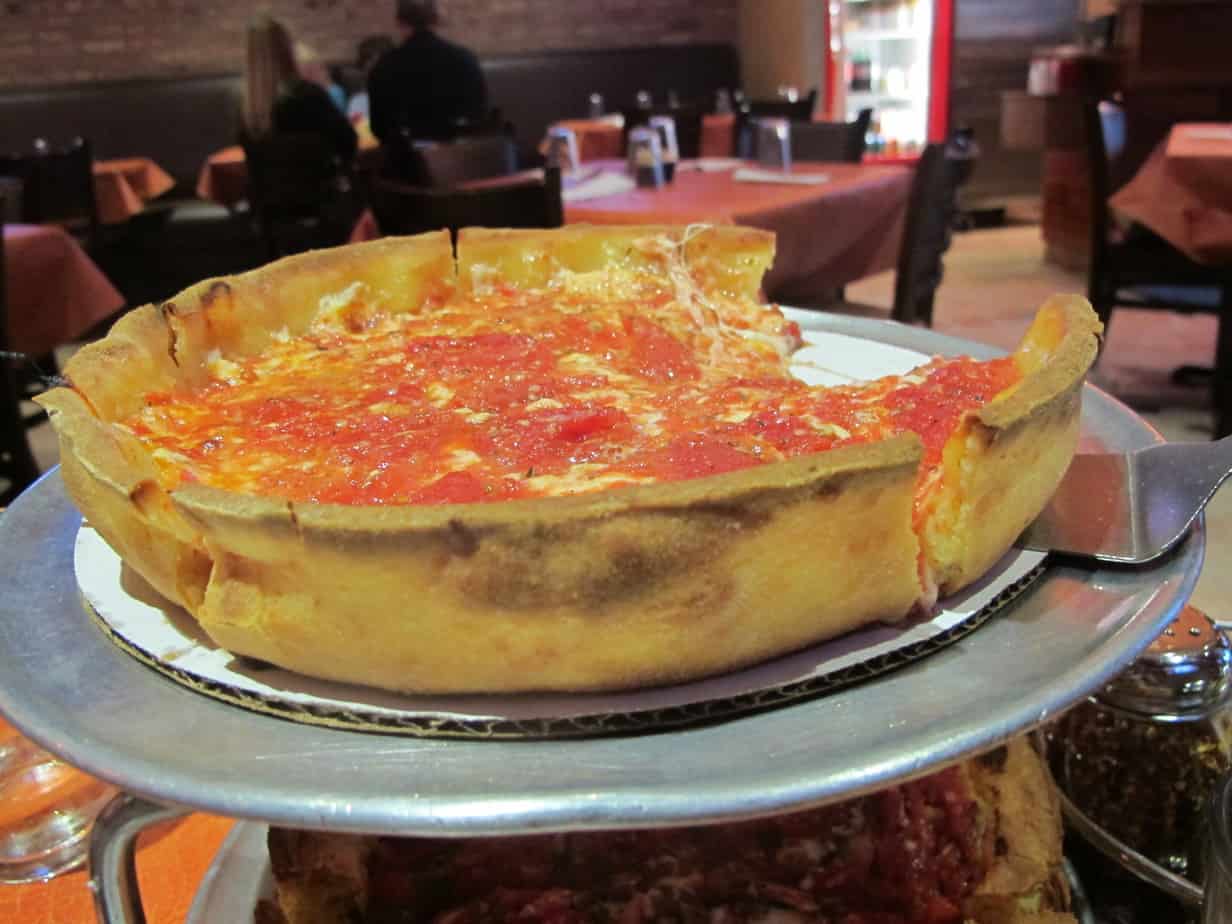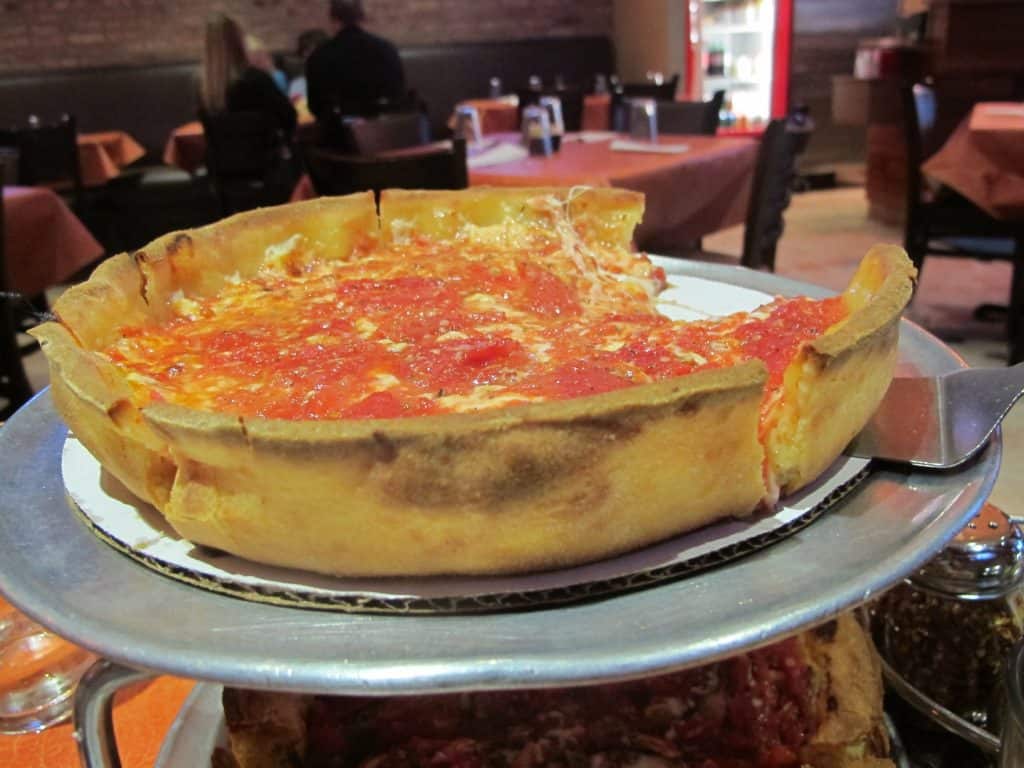 I took home half the pizza and something surprising happened. It tasted even better the next day. I'm usually not one for cold pizza but I actually preferred the flavor of eating it cold the next couple days…and it's less messy that way too!
I want to go back!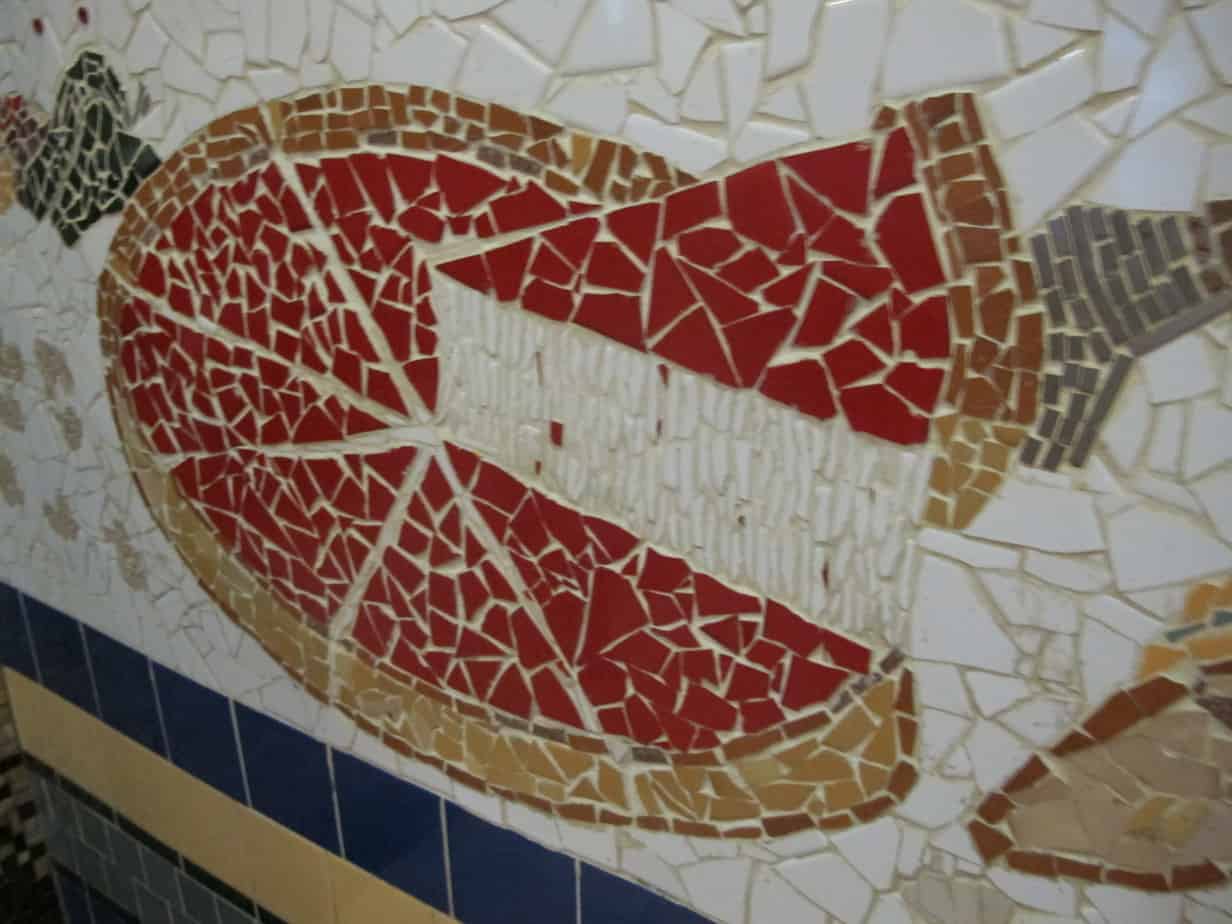 There you have it. If you are, or have in your life, a gluten free pizza lover, this is the place to eat in Chicago. Even if it's purely for the tourist experience, I would say everyone has to try deep dish at least once, and at Chicago's Pizza, everyone can!
Sarah xx
Pin it: 
Follow me on bloglovin || pinterest