12 Must Haves on Your Route 66 Packing List
If you are gearing up for a Route 66 road trip, congratulations! It is an epic American road trip unlike any other and you're going to have a blast. But first… you have to pack your bags.
The truth is, a lot of Route 66 is rural (think, 80+ miles between gas stations). It can be hard to stock up on necessary items once you're on the road, so it's best to start prepared.
In this post, I'm sharing the absolute must-have items that should be on your Route 66 packing list. These are all items that helped my own Route 66 road trip go smoothly!
Packing for Route 66
I'm not going to go into major detail on the basics in this post. That's boring! You don't need me to tell you to pack toiletries, underwear, shoes, and clothes.
Instead, I'm sharing 12 very specific items that I used a LOT on my Route 66 trip. Items you may not have thought to pack yourself.
General Route 66 Packing Tips
In general, when making your Route 66 packing list, think about how many days you'll be on the road, if you want to do laundry on the road, and the weather. Look ahead at the weather forecast – and definitely bring either a rain coat or ski jacket and gloves depending on the season.
It's also useful to have some hiking boots (I love my Salomons) or shoes you don't mind getting muddy – for Cadillac Ranch, the Grand Canyon, and some other sights along the way.
I also recommend bringing copies of your car insurance and AAA coverage, any car repair history, and a car-sized shovel and ice scraper (if you're traveling in winter).
Now… onto the fun stuff!
12 Route 66 Packing List Essentials
1. GPS System
Safe, hands free navigation is the #1 most important thing on your Route 66 road trip. This was especially important to me, because I drove Route 66 solo.
Before I drove Route 66, I had an apple carplay receiver installed in my 10 year old car. This let me see Google Maps on a big screen, listen to my Spotify, and answer calls and texts hands free. I had this installed at Best Buy, but this is a similar version with hardly any installation skills required.
The good news is a lot of newer cars already come with apple carplay, and if you rent a car you can opt for a car that has a navigation screen.
For a much cheaper option, you can buy a car phone mount for about $20. This universal car phone mount is highly rated and my friend who uses it loves it!
2. Car Trash Can
Okay, please hear me out on this one! My Lusso Gear car trash can has been the best thing in my car for two years now. And I'm SO glad I had it with me on Route 66!
This special car trash can loops over the center console to hold it firmly in place, and it's easily reachable when you're driving.
I first bought my car trash can when I started a job in home health care, and my dad thought I was crazy. "Just use a grocery bag for your trash," he said. But look… I may be lazy but I'm realistic about it, lol! I knew my car would be a complete mess if I did that.
Having a car trash can along Route 66 means you've got a place to dump takeout bags, receipts, granola bar wrappers, banana peels… you name it. It will keep your car feeling clean and manageable for a loooong road trip, which is worth it in my book!
3. Water Bottle with Straw
This is another hack I learned from working in home health care, that came in extremely useful while road tripping Route 66.
Be sure to pack at least one water bottle that has a STRAW. I use this Takeya insulated water bottle and love it (and the color) so much. But any water bottle with a pop up straw will do.
The reason a straw is so important is that it is really difficult to drink water while you're driving otherwise! You need your hands on the wheel, not unscrewing a lid. And wide openings will just splash water all down your front (trust me… I've been there).
I also recommend packing a few gallon containers of water to keep in your car, so you can refill as needed.
4. YETI Tumbler
I was also really glad I packed my YETI tumbler. I have the 20 oz one, which fits in car cup holders perfectly.
A YETI is definitely worth the $35 investment if you enjoy hot coffee or tea in the morning. The YETI keeps beverages hot (or cold) for 8+ hours and is way better than other travel mugs I've tried in the past.
You can also get a separate straw lid attachment for easier drinking while driving! However I just used my normal YETI with the spillproof magslider lid.
Along Route 66 I filled up with coffee at my motel, which meant my coffee stayed hot for each rest break through the afternoon!
5. EZ66 Guide Book
If one guide book makes it onto your Route 66 packing list, then make it the EZ66 Guide for Travelers by Jerry McClanahan.
I'm usually the first one to recommend using travel blogs for research, but there are some aspects of Route 66 that just cannot be conveyed best on the internet.
The unique nature of historic Route 66 – how its been overrun by I-40 over the years and no longer exists as one singular connected road – means it is best learned about in a guide book format.
This book is simple, straightforward, and yet goes into more detail on the historic Route 66 than is possible in a blog post.
6. Anker Portable Charger
Chances are, you're going to be using a lot of Google Maps on your Route 66 road trip. And Google Maps drains phone battery life like no other!
The last thing you want is to be stuck in the tumbleweeds of Arizona with no phone battery, so be sure to pack a portable battery charger. This is for more than convenience, but also personal safety.
I swear by the Anker PowerCore portable charger and this is what I used on Route 66 (as well as travels across a dozen or so countries over the last five years!).
7. Travel Cooler and Ice Packs
I mentioned in my Route 66 budget post that I saved a LOT of money on Route 66 by packing a significant amount of food from home.
I made this work by using my travel cooler (this travel cooler is very similar to mine), as well as packing two ice packs and an empty Nalgene bottle I filled with ice from the motels.
Even if you don't plan on pre-packing a ton of food, I still think you'll find a travel cooler immensely useful. You can keep sodas, beers, juice, leftovers, yogurts, hardboiled eggs, cheese, meat, smoothies, and so much more cold on the road!
RELATED | Exactly How Much Money I Spent on Route 66
8. Paper Plates and Utensils
I was REALLY glad that I brought some kitchen supplies with me on Route 66. A stack of paper plates, bowls, and plastic cutlery that I threw in my car at the last minute became some of the most useful things I packed!
I recommend you bring a set of compostable paper plates and bowls like this one, plus some cutlery (I've since bought the Sea to Summit Delta cutlery set which is more environmentally friendly than using up plastic cutlery).
If you have room, a small cutting board and a sharp knife will also come in handy. I used this for cutting up meat and cheese and fruit.
9. Paper Maps
You should definitely pack some paper maps for Route 66, even if you are planning on using Google Maps for most of your navigation. This is because there are stretches of Route 66 that don't have good cell service.
The Rand McNally USA road atlas comes highly recommended. If you need to buy paper maps last minute, you can also usually find them at a local auto shop. If you go that route, be sure to get paper maps for Illinois, Missouri, Kansas, Oklahoma, Texas, New Mexico, Arizona, and California.
10. Cash
I've learned the hard way before, but it is always smart to travel with cash. Yes, 99% of places take credit card these days… but I guarantee if you are ever going to run into that remaining 1% of cash-only places it will be along Route 66!
It is extremely useful to have cash on hand for the toll roads (particularly in Oklahoma). There are also a fair number of restaurants, farm stands, and souvenir places that will only take cash.
Finally, it's just safer to have some cash in case your credit card gets declined or you experience credit card fraud.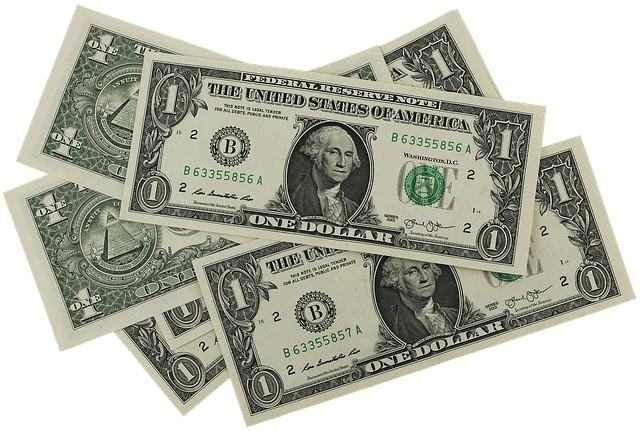 11. Sunglasses
Most of Route 66 runs east-west. This means when the few hours before sunset roll around you will be driving directly into the blazing sun (if you're driving west, like most people do). I drove Route 66 in winter, when the sun sets earlier, so this was particularly an issue for me.
That's why I was SO glad I packed my sunglasses! Although I still swore at the sun a few times…
I've worn these $15 Amazon sunglasses for four years now and they haven't failed me yet (I prefer cheaper sunglasses because I've lost and/or sat on my fair share of sunglasses in the past!).
Whatever you do, pack your sunglasses for this road trip… or you'll be making a stop to buy the cheapest gas station sunglasses on your first day on the road.
12. Camera
Finally, be sure to bring a camera on Route 66! There are so many amazing photo opportunities.
I personally travel with the Canon EOS M6 camera which takes high quality photos, but is lightweight unlike a DSLR because it is mirrorless.
Yes, phones also take great quality photos these days, but if you ever want to get into photography with a camera, a Route 66 trip is the time to do it.
Route 66 Packing List: Final Tips
There you have it! Those are 12 of the most useful items from my Route 66 packing list.
If you have any questions about what to pack for Route 66… then head to the comments below. I would love to help you out!